Stressed out about planning a big wedding? These days many couples are opting for secret elopement as opposed to a big wedding. If you are thinking of eloping to save yourself the hassle of planning an expensive wedding, you are not alone. Elopement has been around for many years. And it is becoming more and more trendy with modern couples.
So, if you are wondering how to get married without anyone knowing, you have come to the right place. Read on for helpful advice on how to elope without causing any hurt feelings. We have some advice on how to plan the perfect discreet wedding.
Why Couples Do Secret Elopement?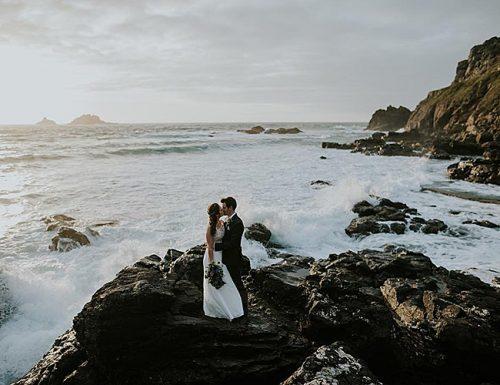 Eloping means "to run away." However, secret elopement does not necessarily mean you have to run off and get married in a chapel in Las Vegas!
A secret wedding could be something as simple as running down to City Hall before your big wedding ceremony and having a private wedding for just you and your beloved. This will make the marriage that much more sacred and special.
For those who wish to have a secret marriage, a private elopement is a perfect solution. You can keep everything low-key and fly under the radar. Do not tell anyone that you cannot trust 100%, or your cover could be blown!
The Pros And Cons Of Secret Wedding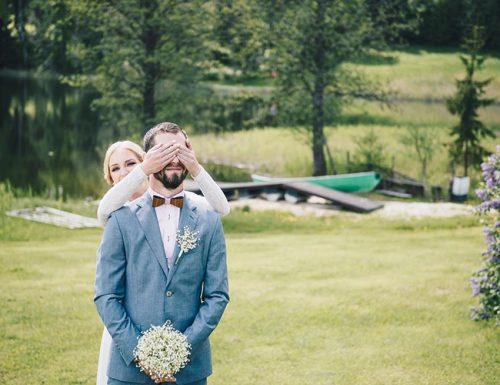 If you are thinking of eloping and not telling anyone, there are many things you need to take into consideration. Following are some pros and cons of elopement.
Advantages of secret eloping
There are many benefits of eloping from saving money to having a more intimate wedding.
It can save you a great deal of money
It is less stressful than planning a large, elaborate wedding
You can share your secret elopement with a few select friends and family members or just keep it between you and your fiancé.
Every single detail of the wedding will be planned by your fiancé and yourself.
You can avoid disputes within the family as well as differences of opinion.
You may be able to afford a destination wedding!
Eloping is a perfect solution if you are not the typical bride and groom and want to make your wedding more meaningful and intimate.
You can have your wedding and honeymoon at the same location.
You don't have to wait as long to get married.
You can spend more on your wedding dress!
You can save money to build a life together instead of spending it on a big wedding,
Disadvantages of eloping
You may have to deal with hurt feelings from friends and family after the fact.
You still have to apply for a marriage certificate.
Some people may judge you for not having a traditional wedding.
If you have been dreaming of a big wedding, you may regret it later.
You will not receive as many wedding gifts.
A lot of couples who elope may have a secret ceremony and then have a fancy wedding reception or a big party for their loved ones. Otherwise, they may choose to have a large wedding on one of their anniversary.
Inspirational Runaway Wedding Ideas And Examples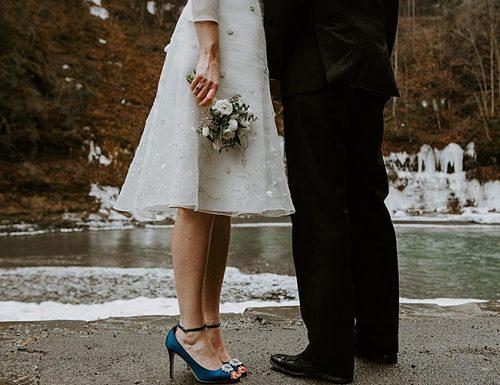 So, if you have decided to elope and are looking for runaway wedding ideas, you have come to the right place.
So, here are some stories from couples who have planned a secret wedding ceremony.
Rachel and Tim
"We decided to have a small outdoor wedding for just our immediate family and best friends. It was more intimate and made it that even more special. We held it in Tim's parents' backyard and did the catering ourselves. We saved thousands of dollars, so we can buy a home right away. It was the best decision we ever made!"
Bobbie and Jan
"Bobbie's family was opposed to the marriage, so we decided to elope rather than deal with the drama. We flew to Jamaica and had a beach wedding, just the two of us and the officiant. It was held at sunset and couldn't have been more romantic! Our best friend helped us with our destination wedding advice. And even better, we spent our honeymoon in Jamaica! Two weeks of soaking in the sun and partying at night! And it cost us less than a third of what it would 've had we invited everyone we know! And we avoided the confession between our families!"
Alexander and Rose
"We have always been very private people. We wanted this day to be about us and us alone. So, we went down to City Hall and eloped. We could exchange our vows in private without all the hustle and bustle of a big wedding. We did throw a barbecue at our home the following weekend, so we could celebrate with our loved ones. Luckily, they were all so happy to share in that day that no one seemed to mind that we had secretly eloped!
We hope you have been inspired by these secret wedding ideas! Whether you want to whisk away to an exotic location or have the wedding in your hometown, you will not be disappointed if you make your day more meaningful!
Are you ready to plan your secret elopement? Whatever you decide, we hope that your wedding is the most memorable day of your life!