Any wedding cake plays crucial role during the celebration and at the same time this part is so sweet! No doubt that a cake will always be a center of attention but if you long for a truly smashing effect to impress all your guests and make them talk about your legendary big day long after it, you should take a look at our gallery with fascinating wedding cakes pictures & designs. Think of creative shapes and colours that usually are not expected from an ordinary white wedding dessert with three tiers – consider architectural design or your favorite quote from the song which shows your affection to each other. Possibilities to create a cake that you will definitely remember are endless, use your imagination and our photos!
Photo 1-6: Amazing Wedding Cakes Designs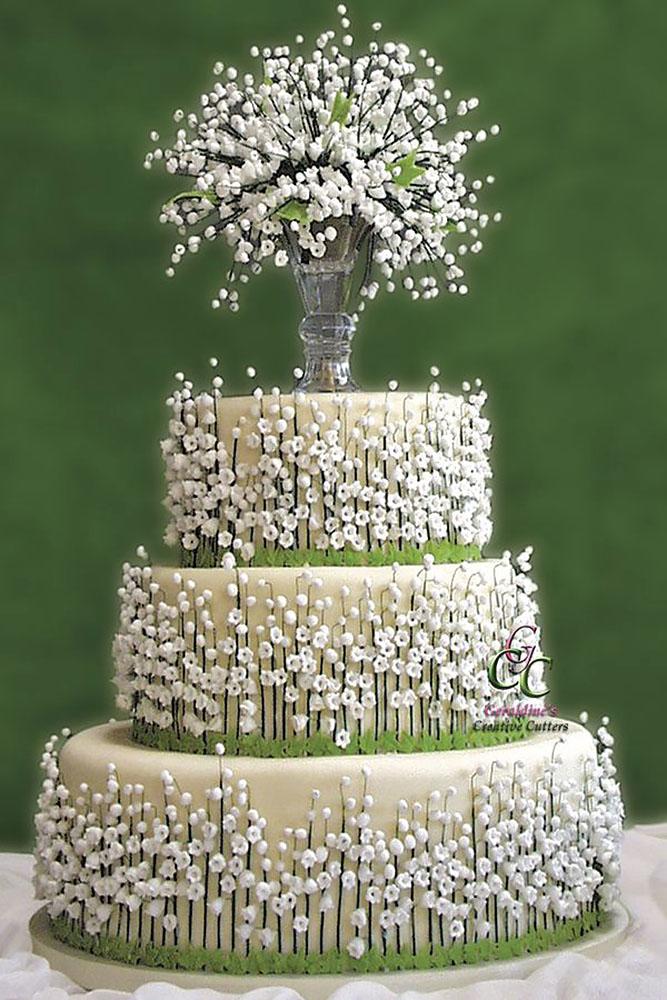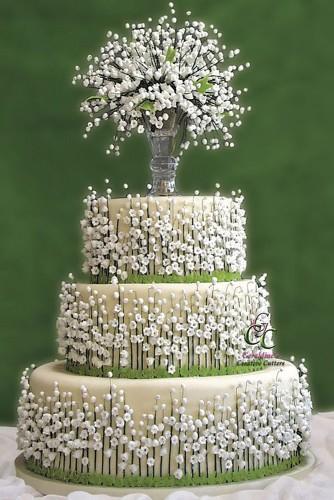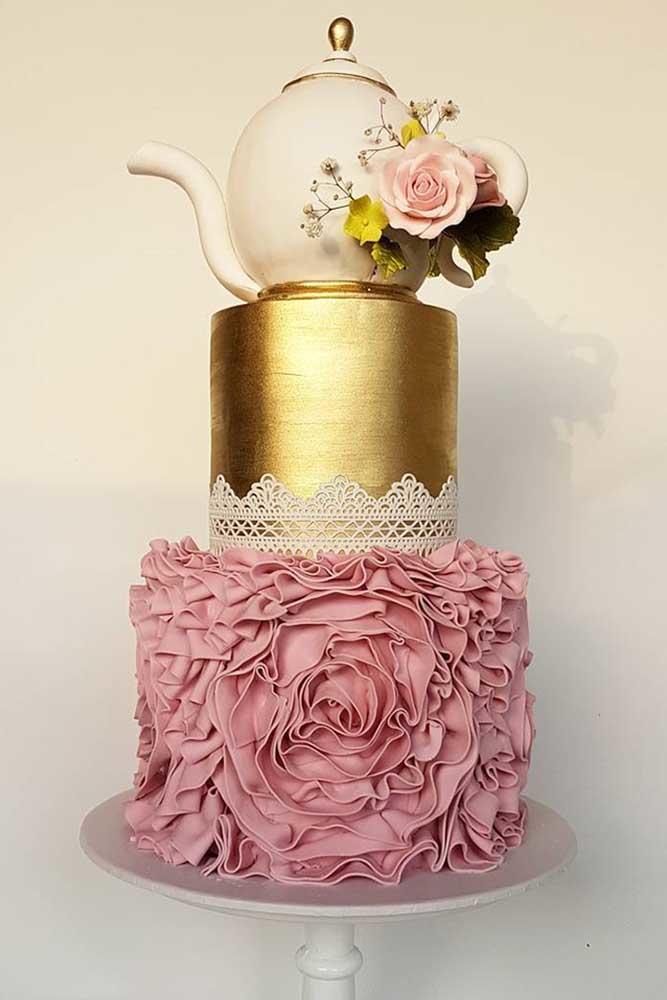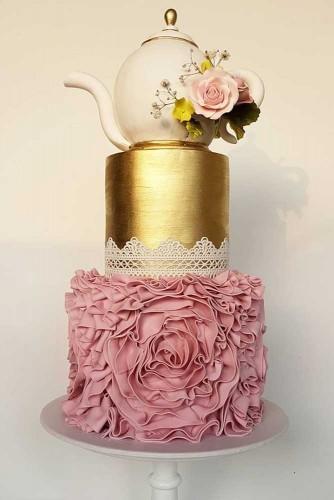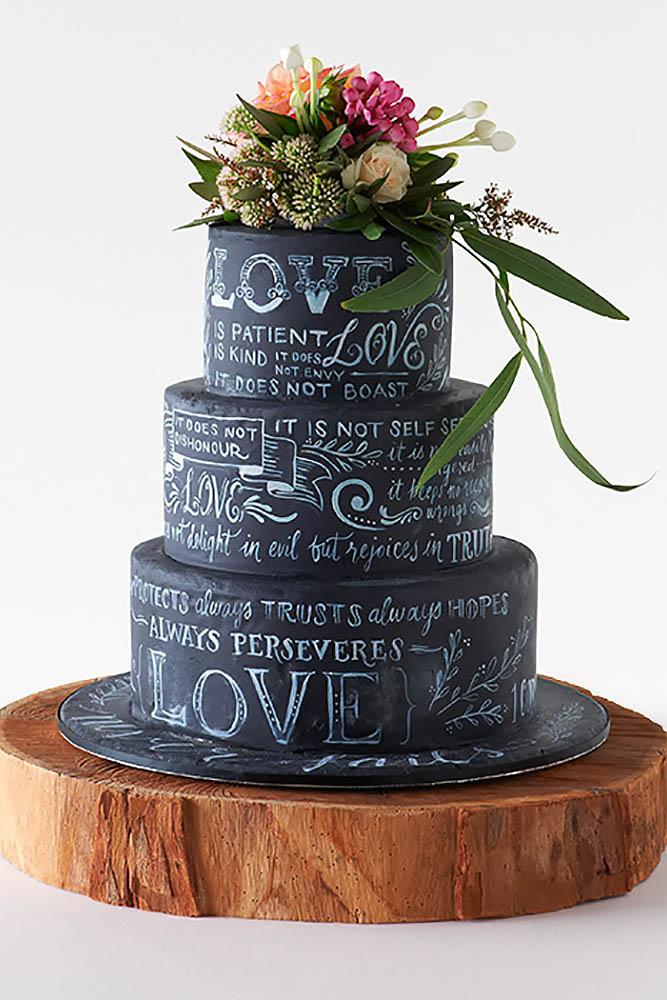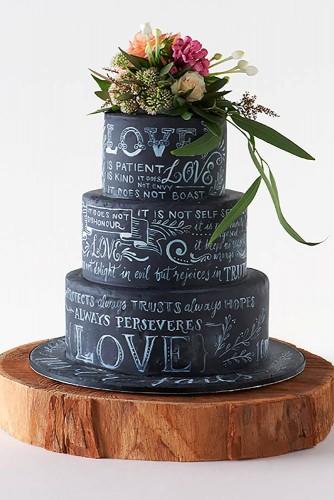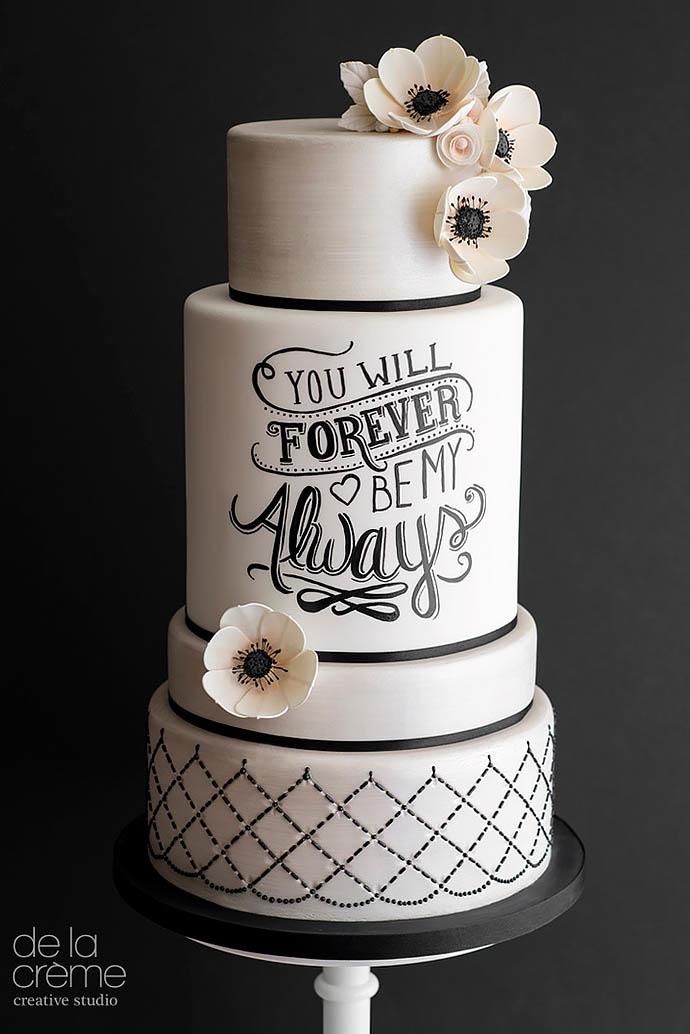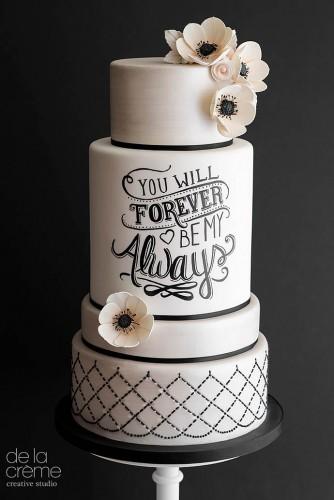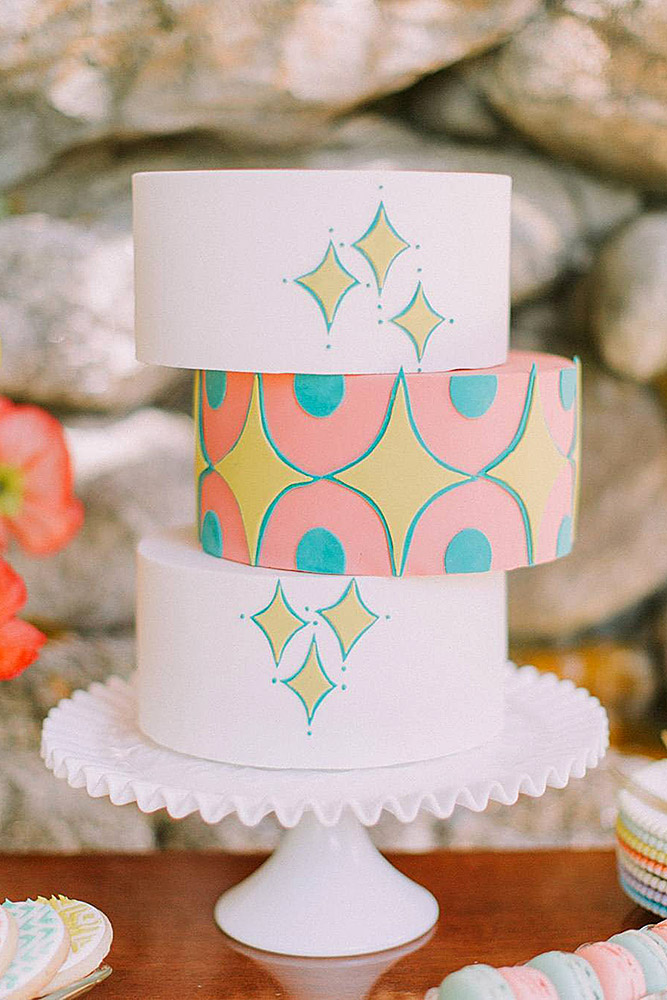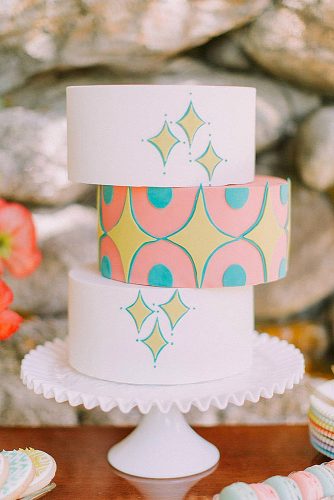 Photo 7-12: Amazing Wedding Cakes Pictures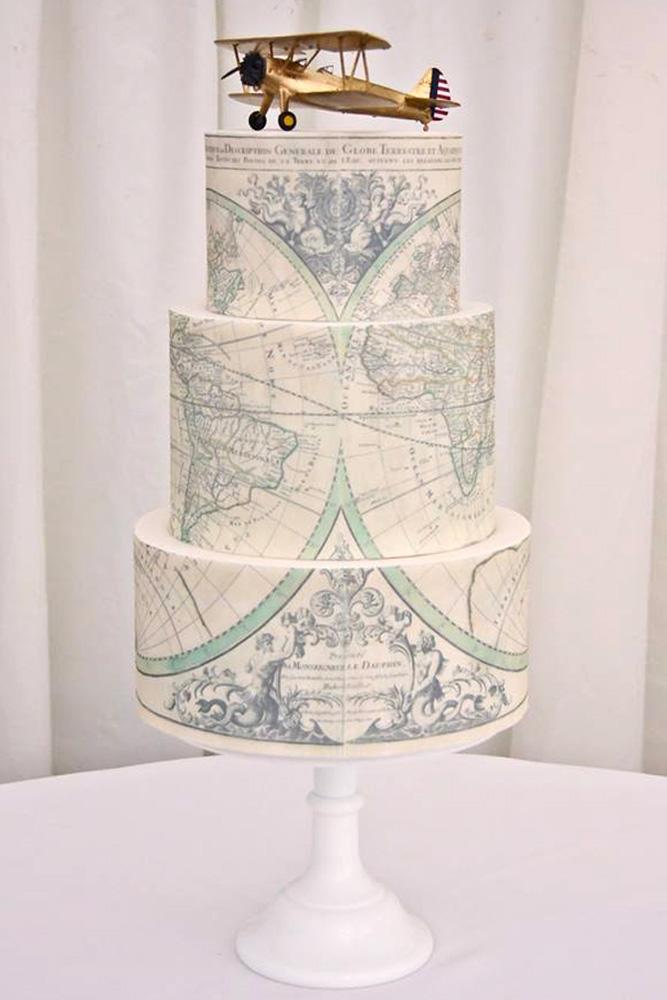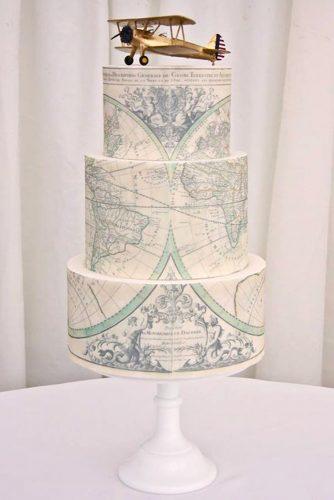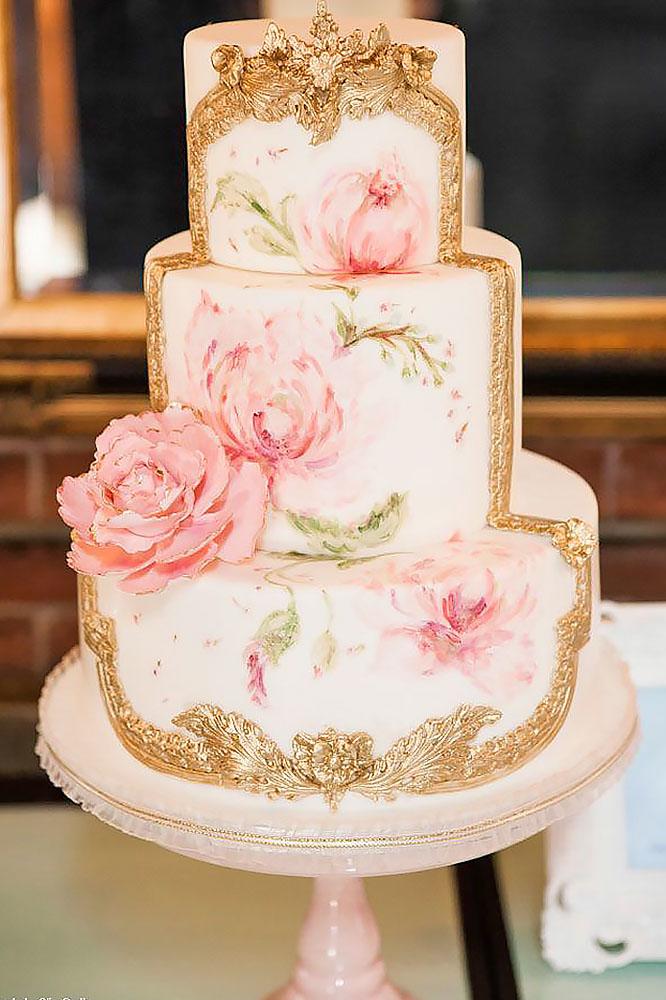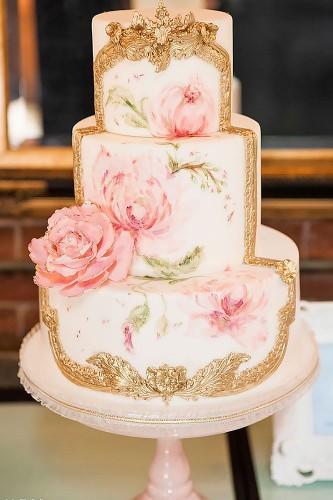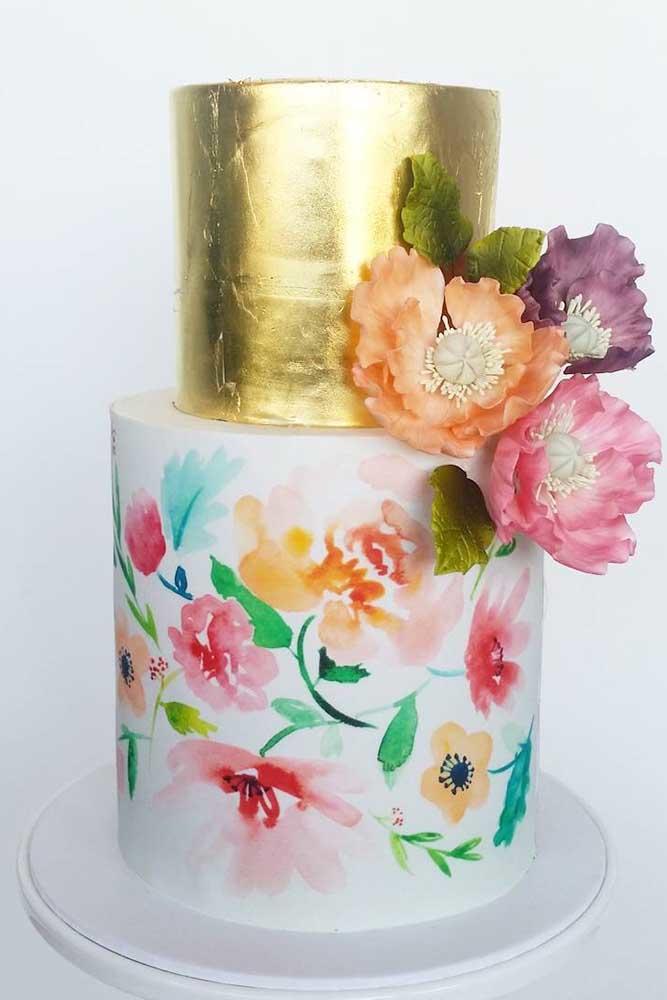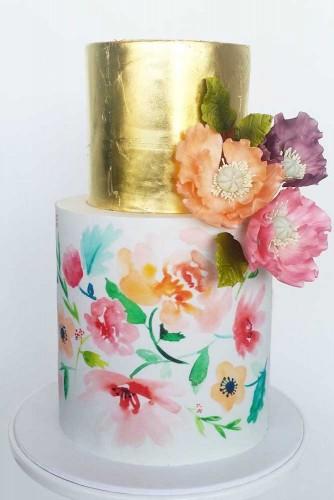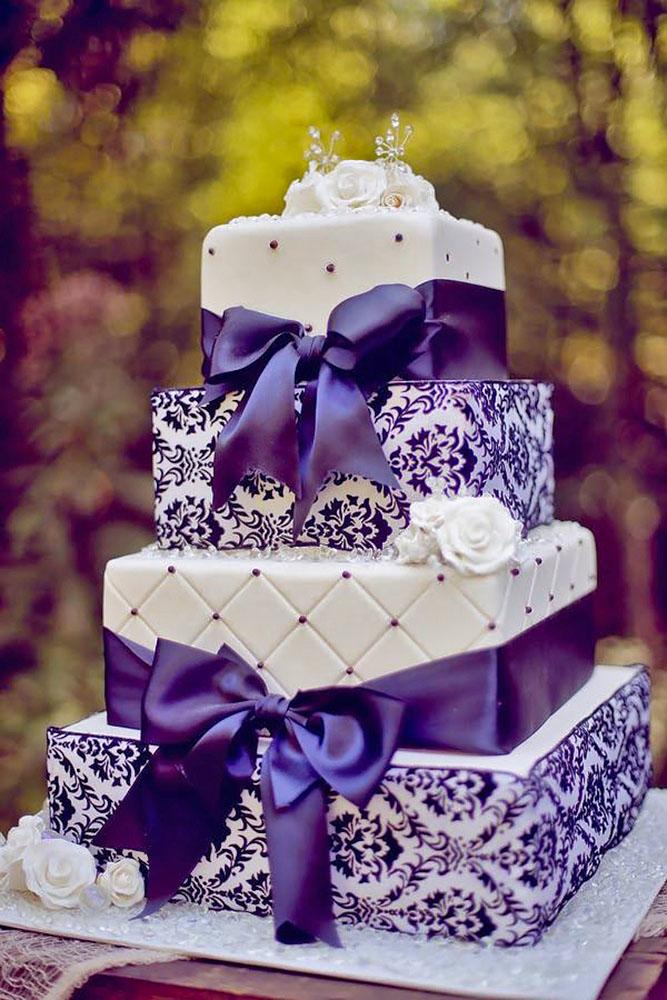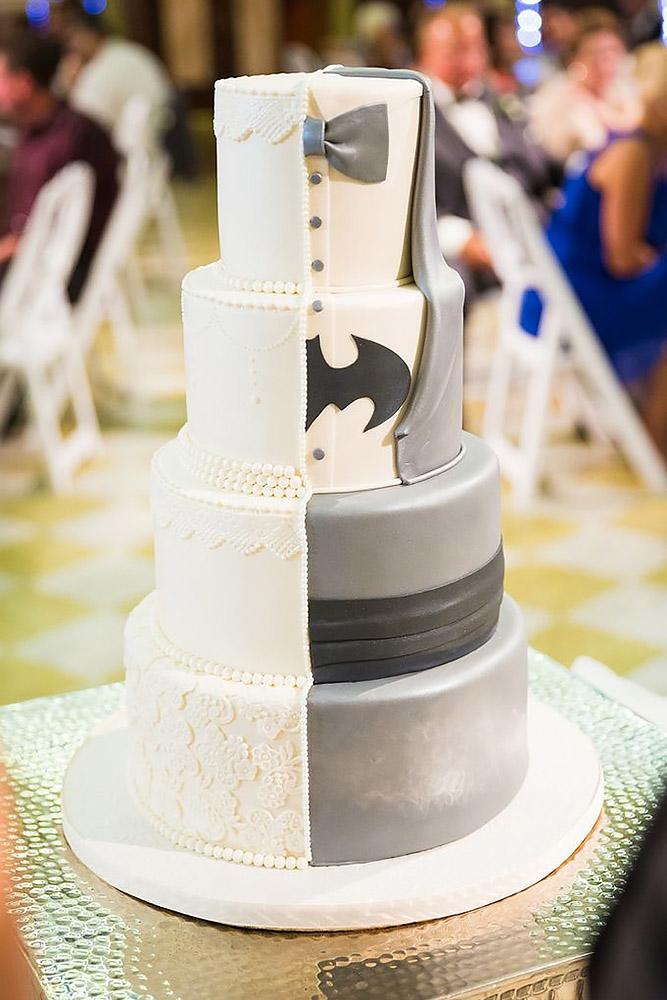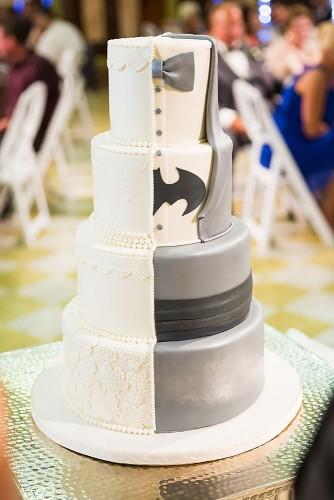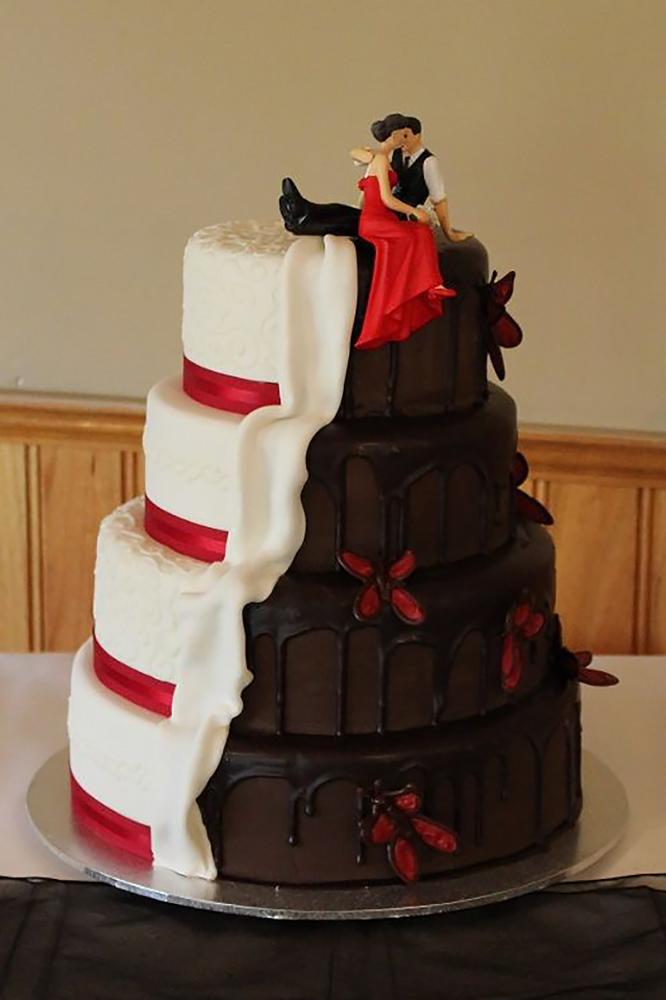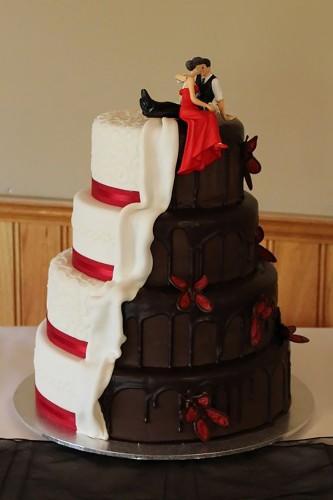 Photo 13-18: Floral Wedding Cakes Designs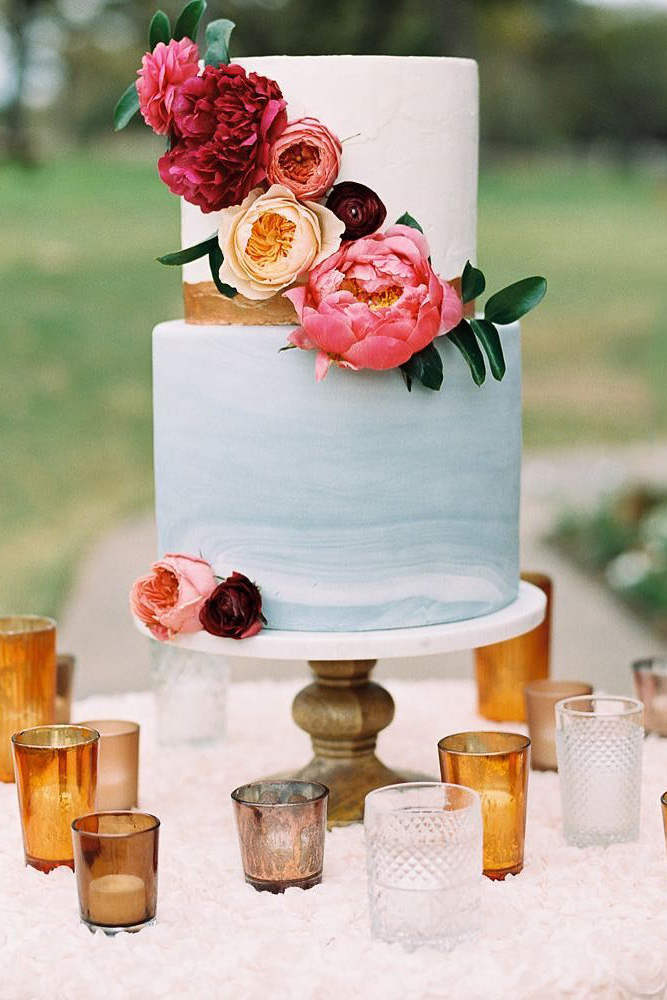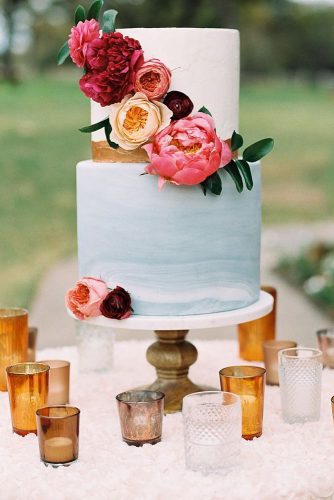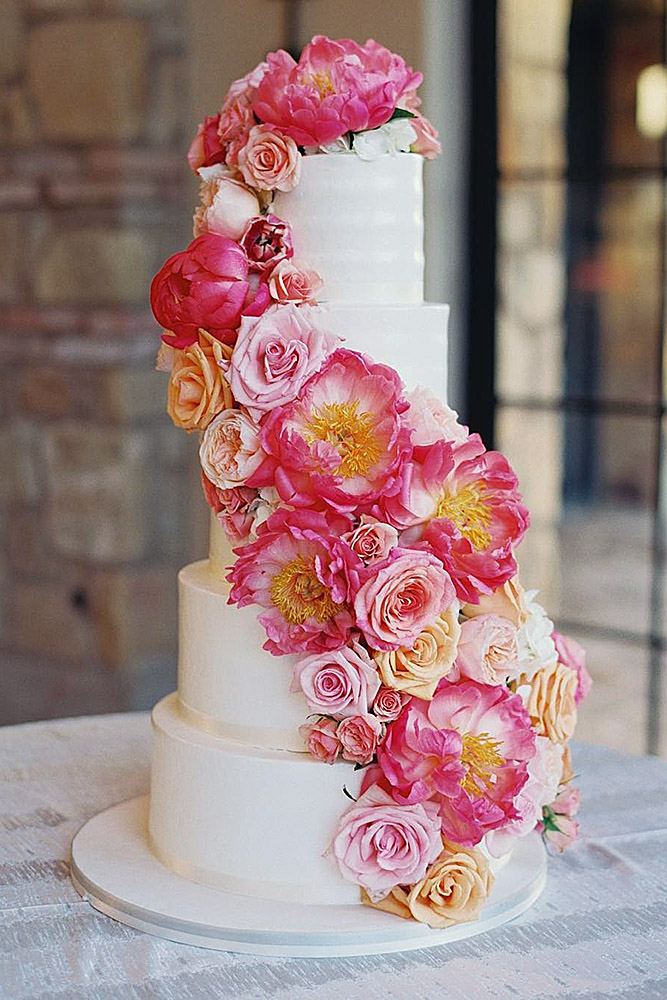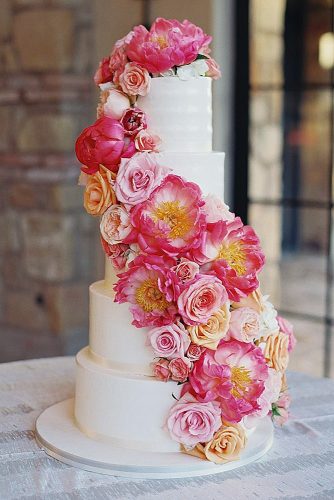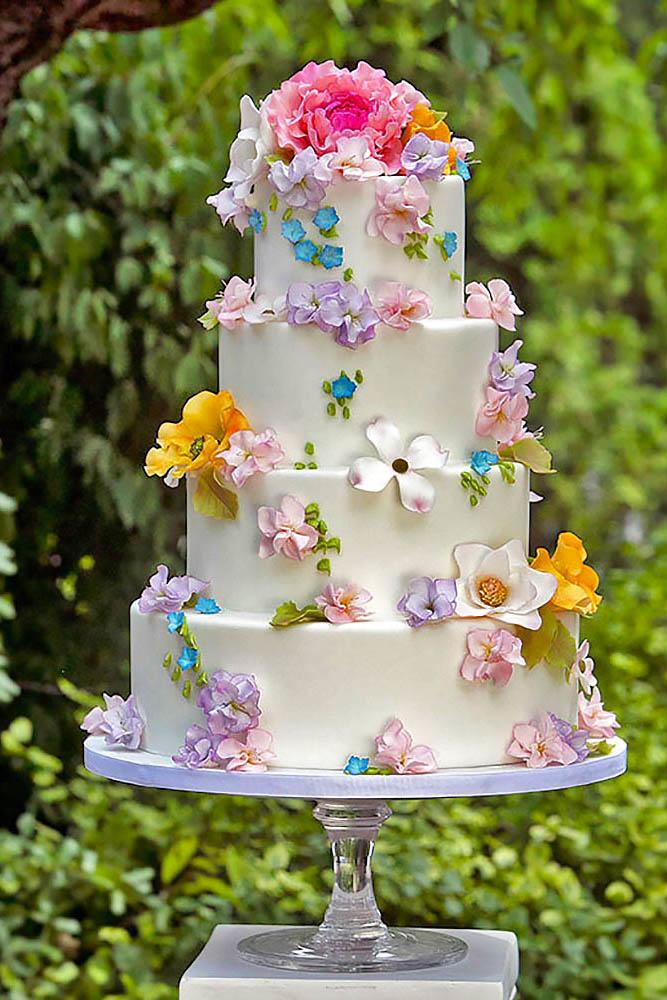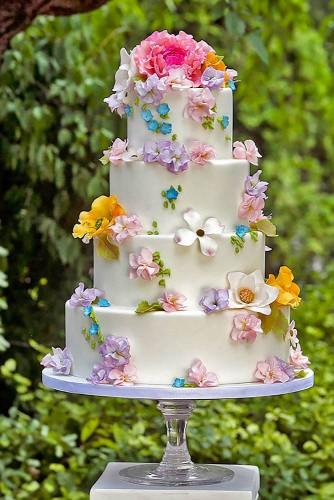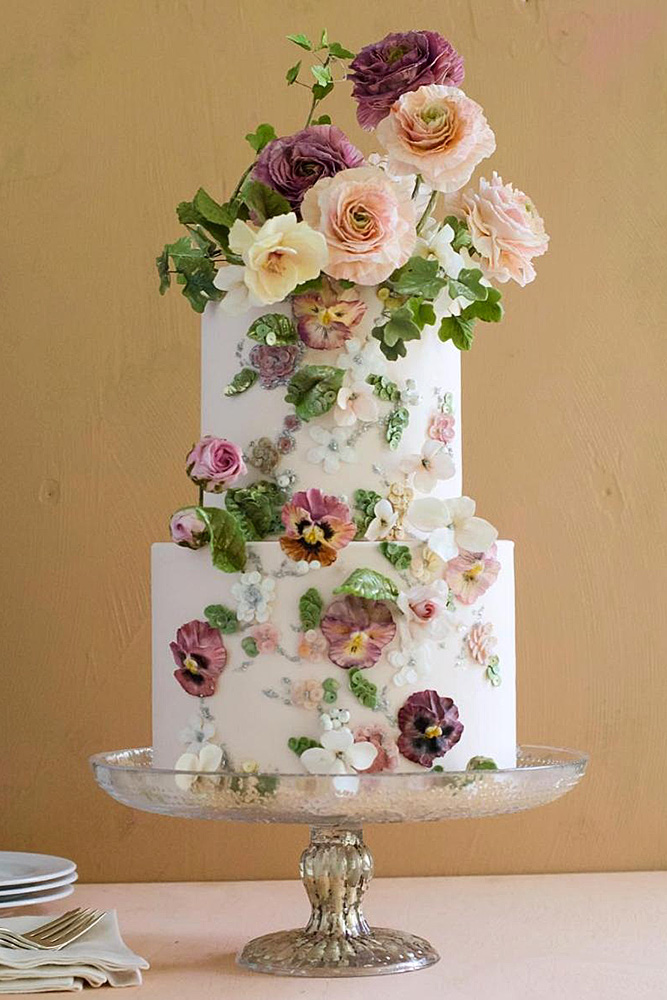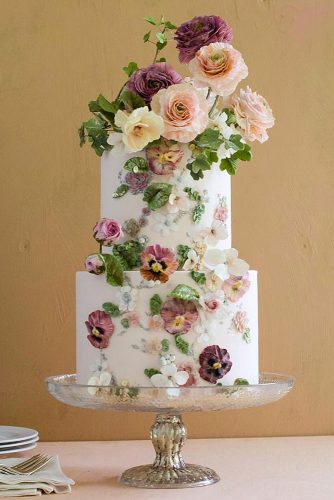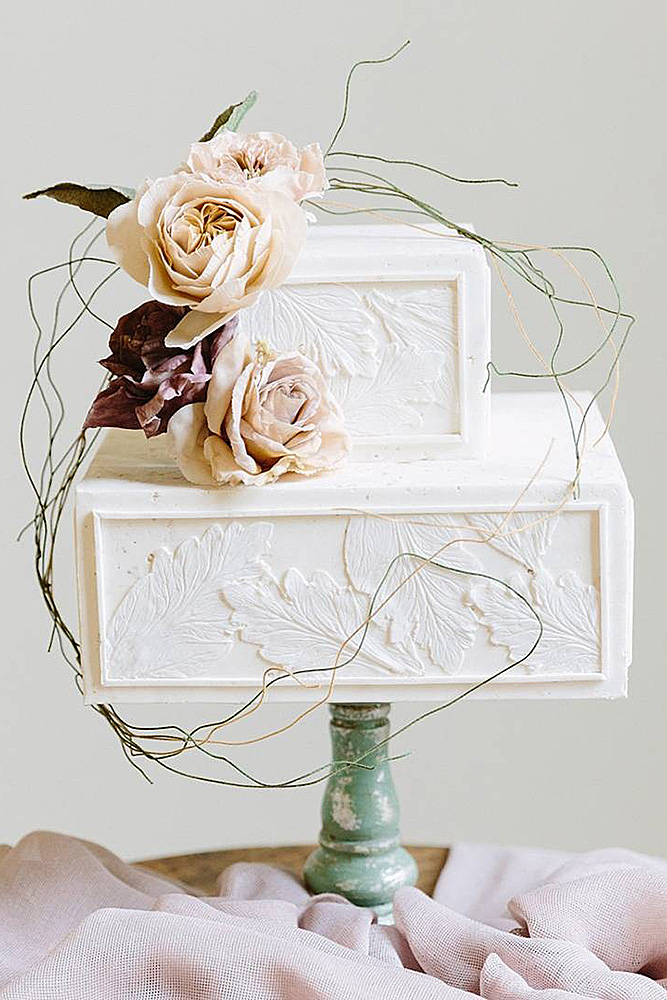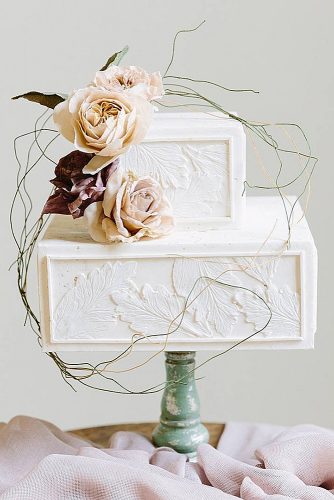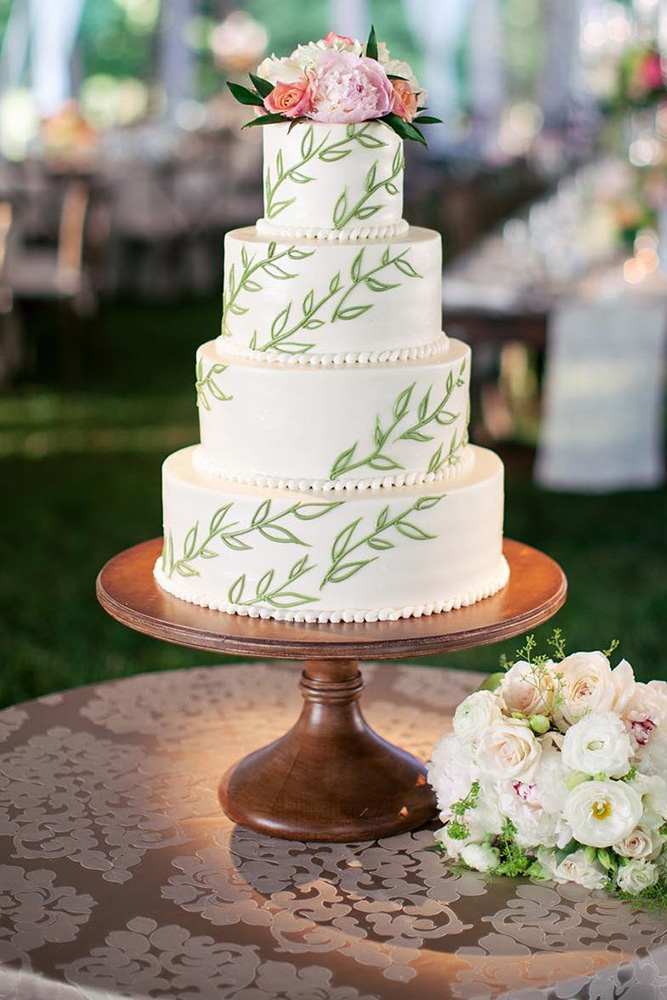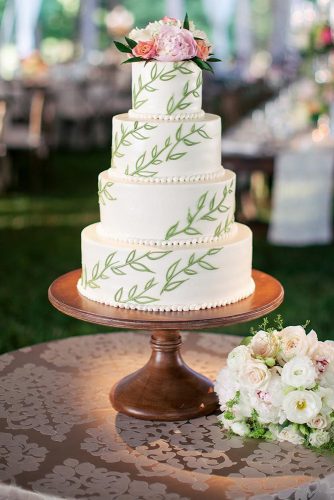 Photo 19-24: Ruffled & Fairytale Wedding Cakes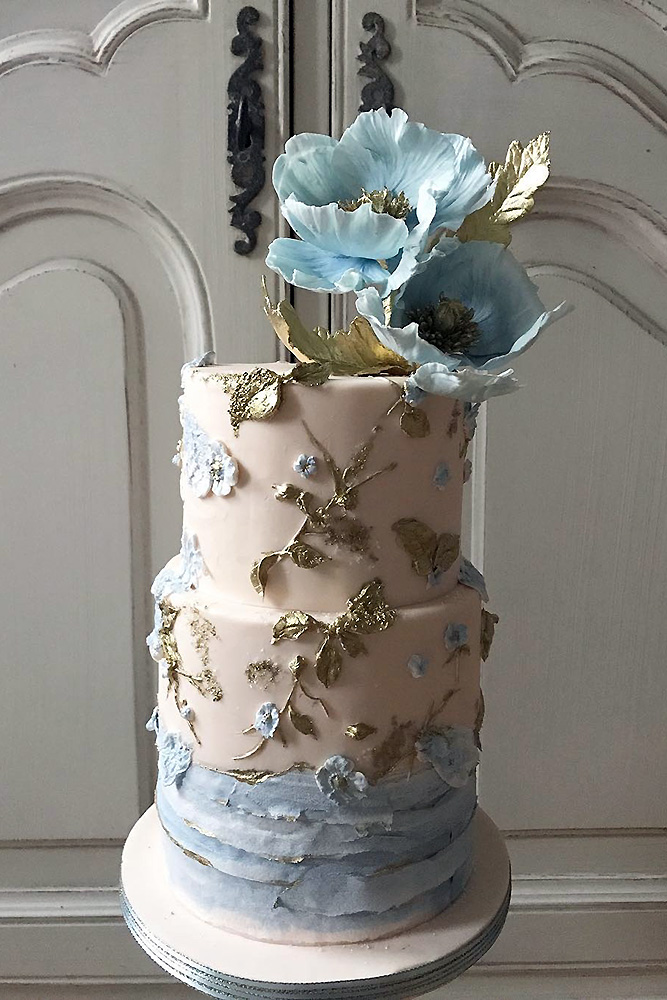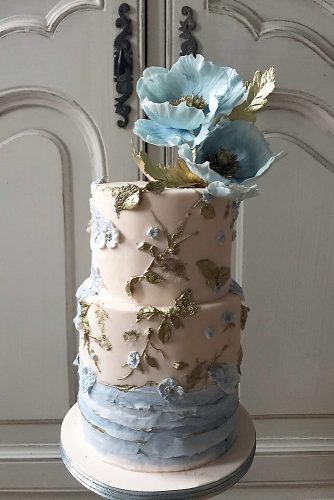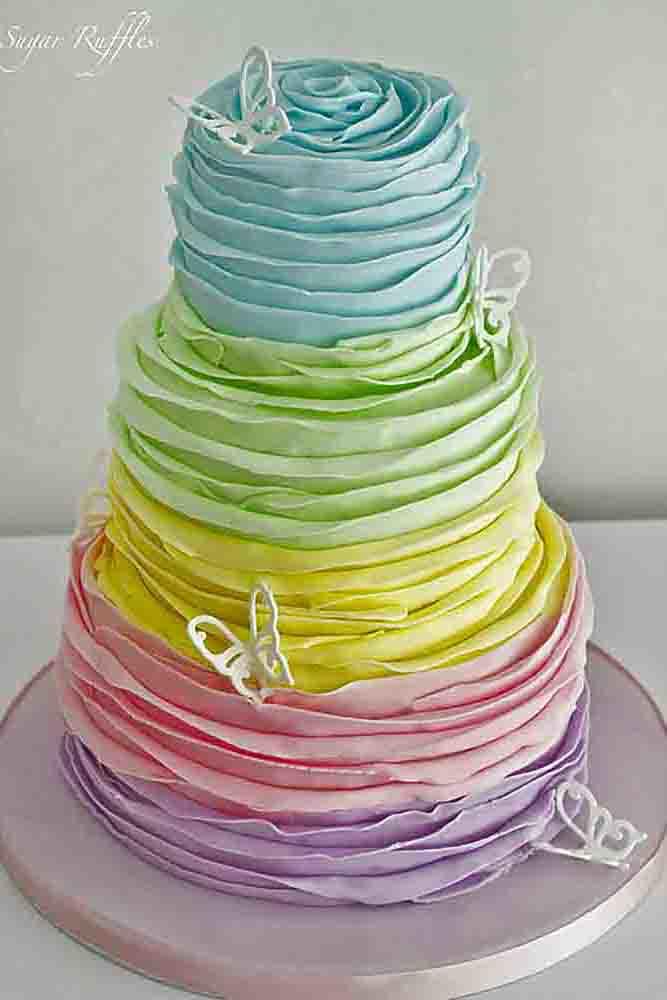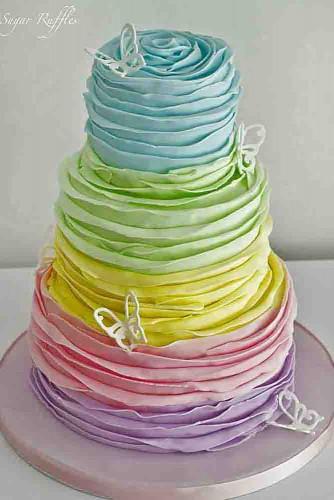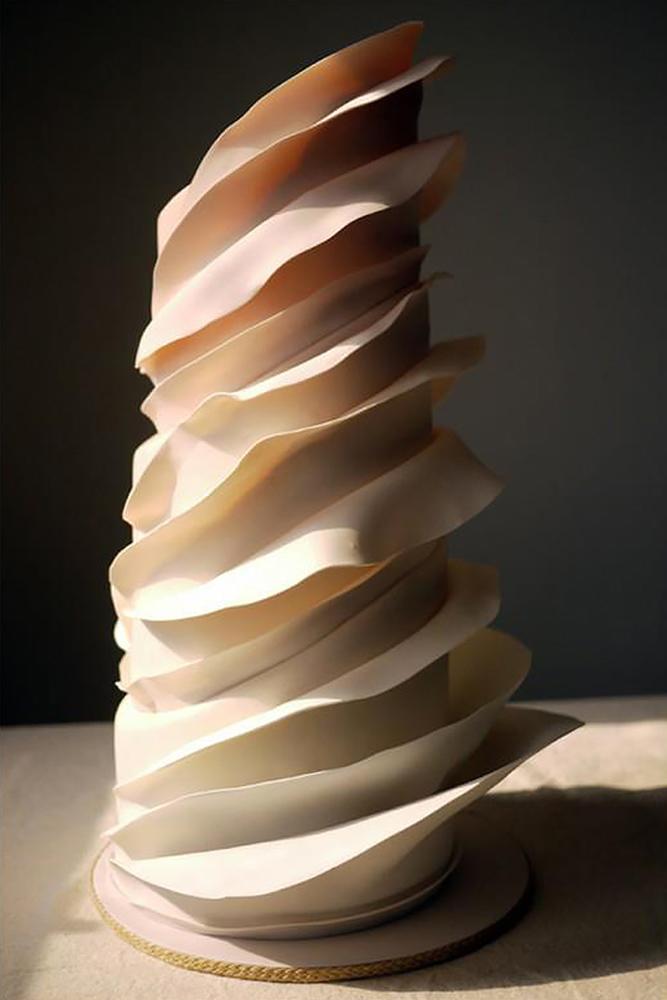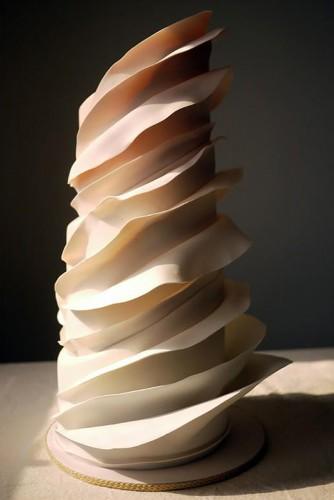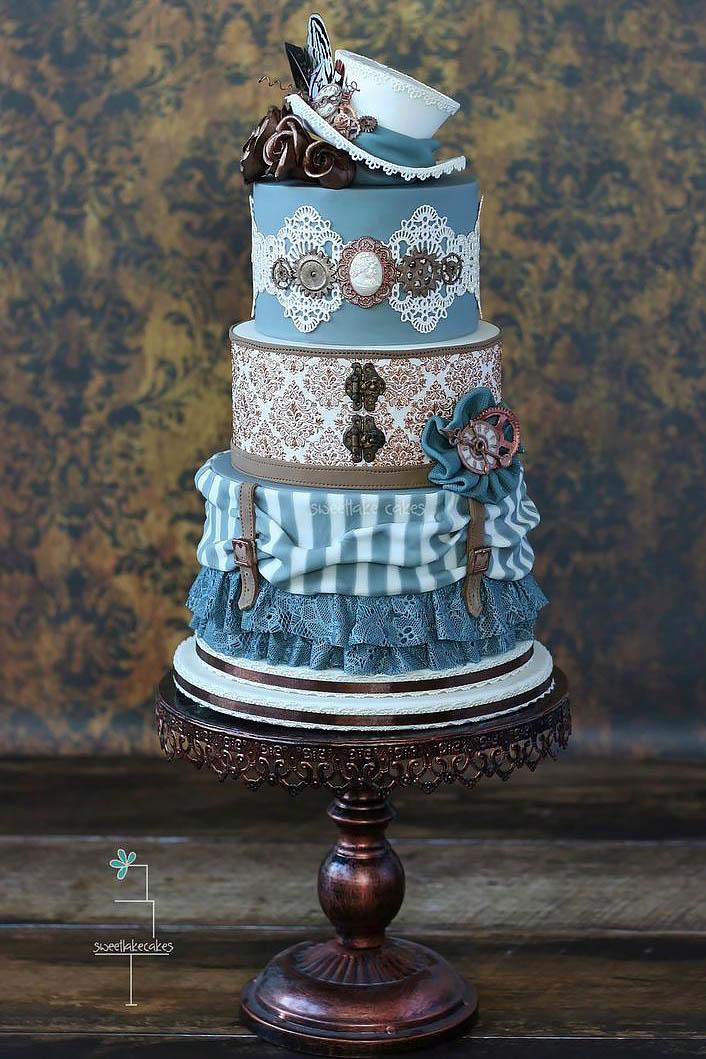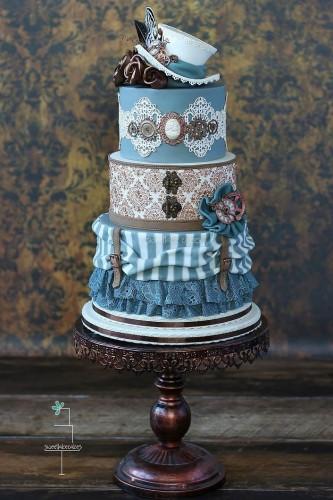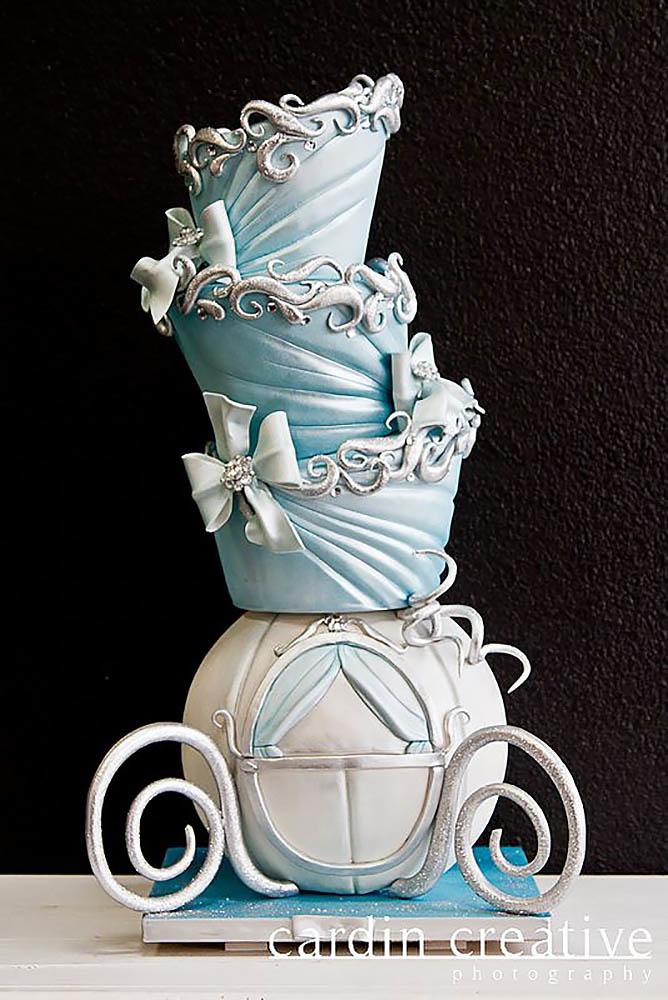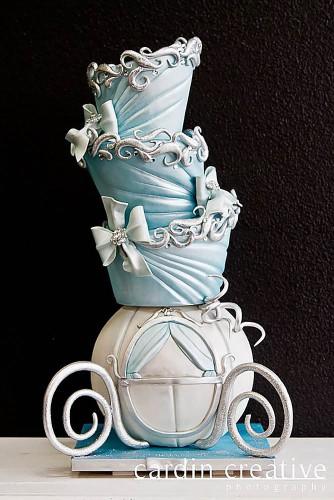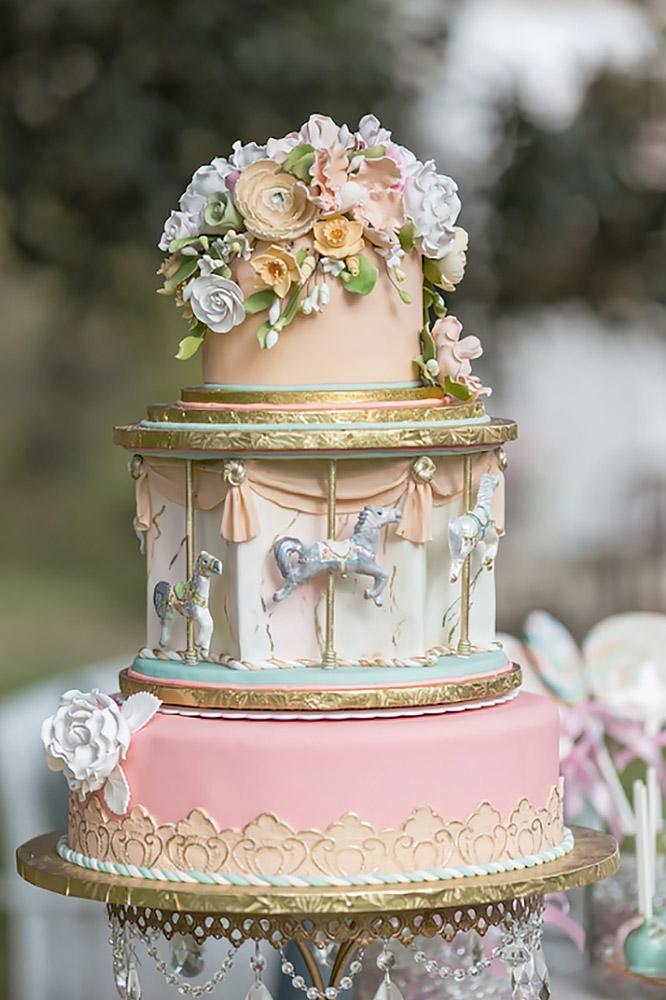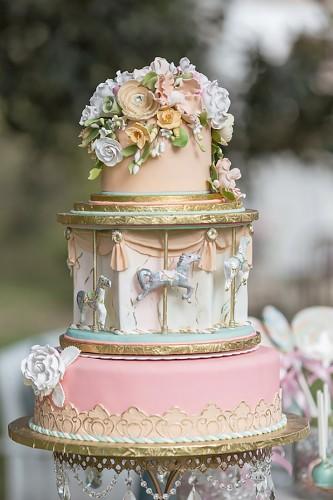 Photo 25-30: Pretty Wedding Cakes Designs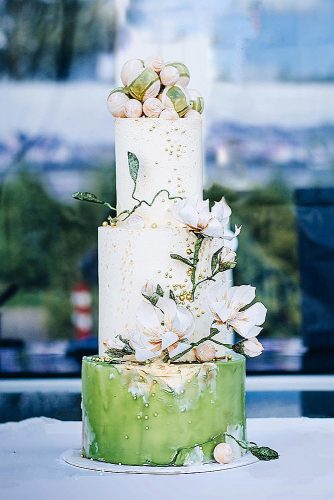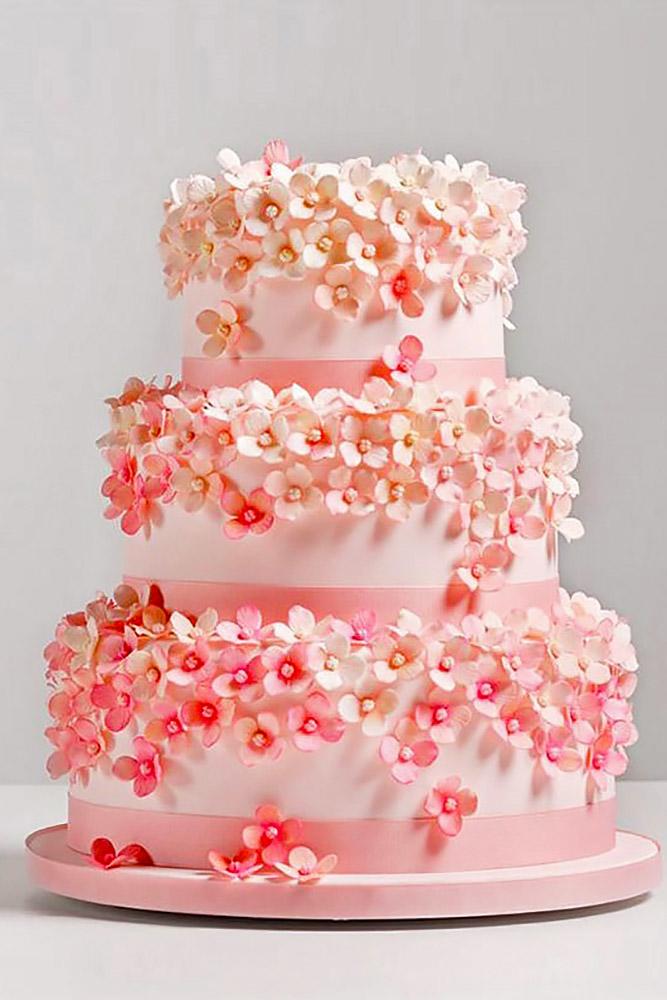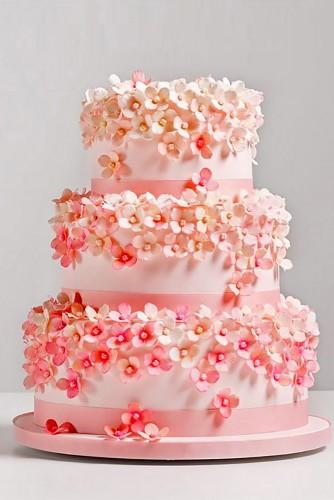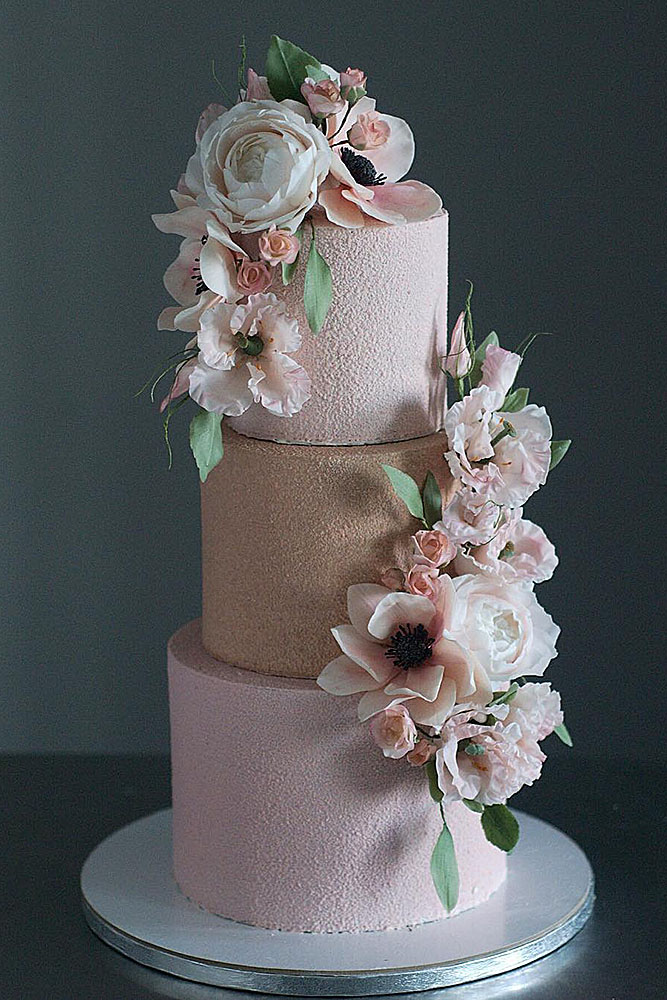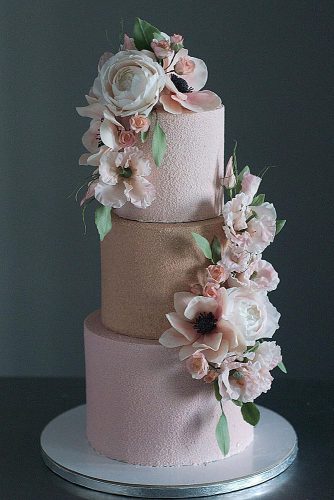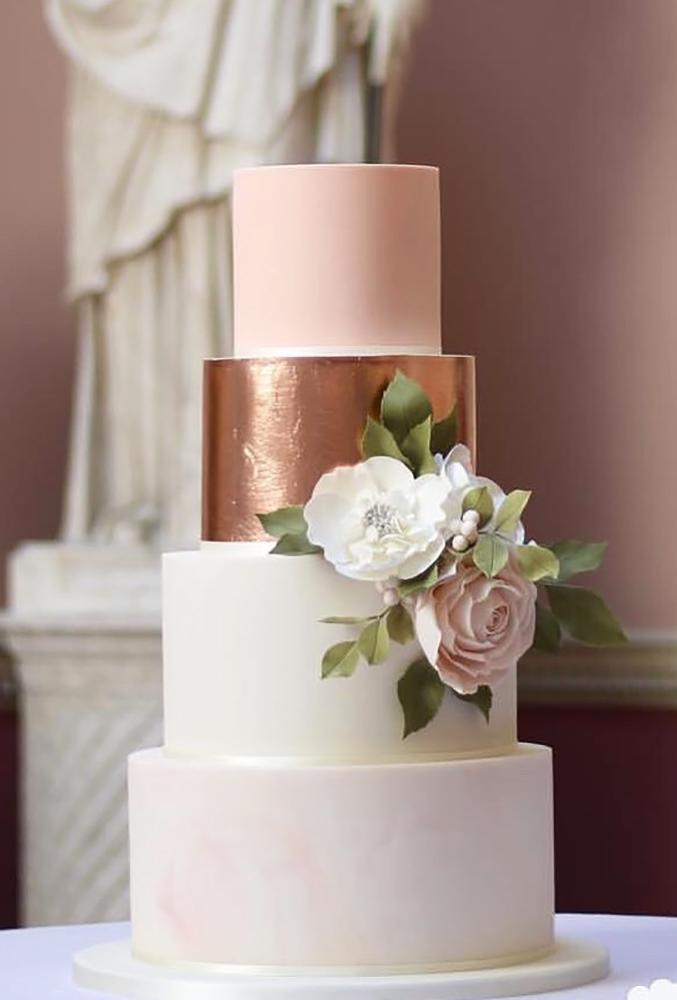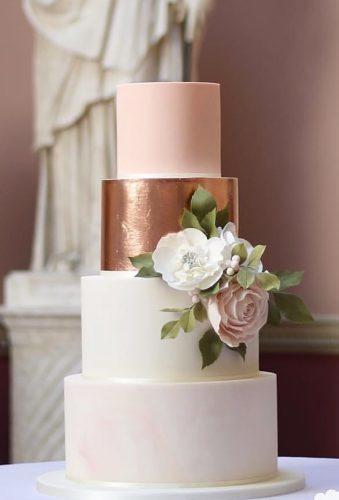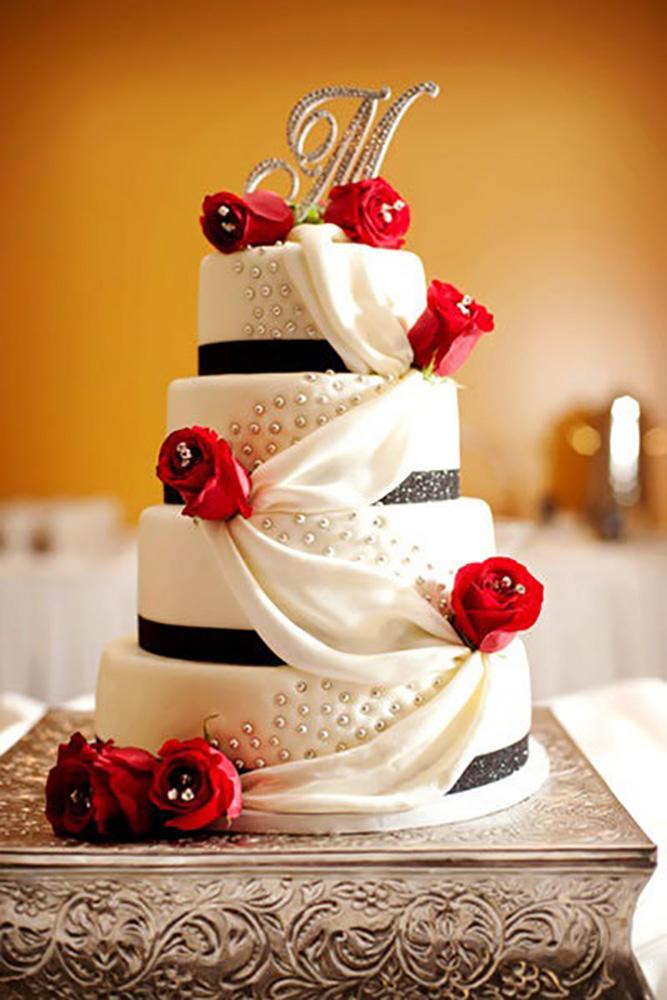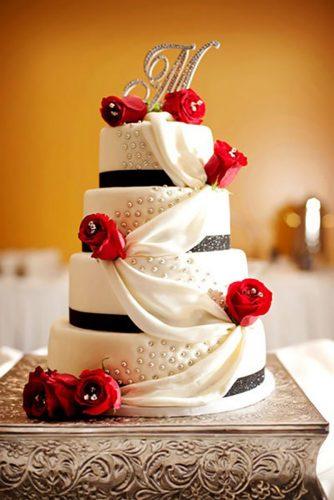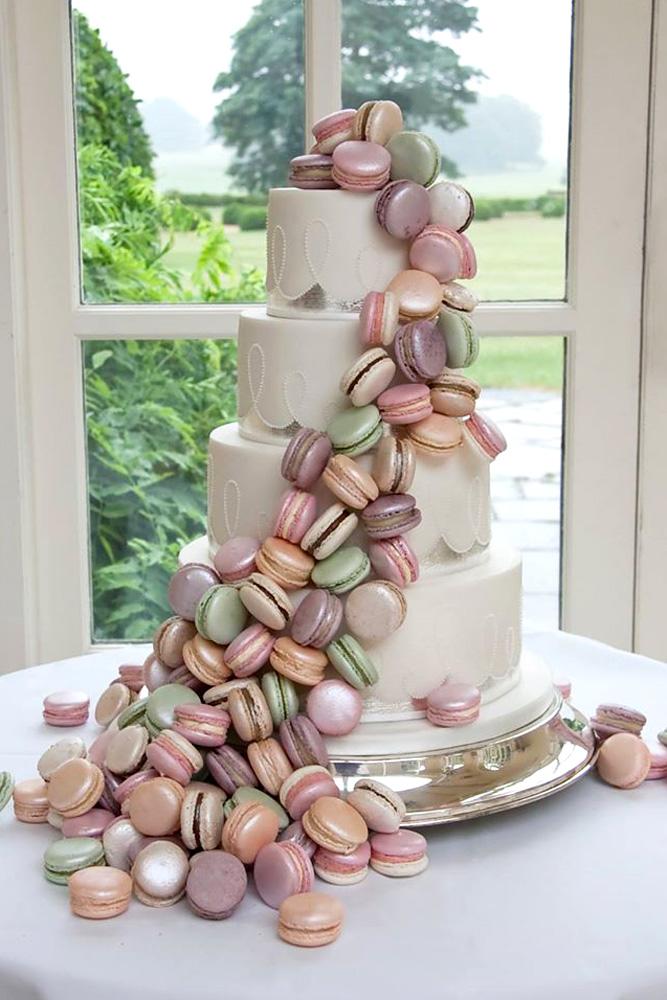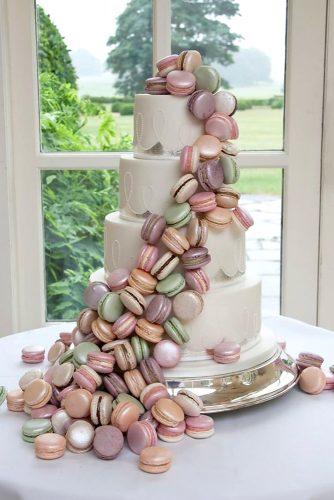 Photo 31-36: Breathtaking Wedding Cake Decor Ideas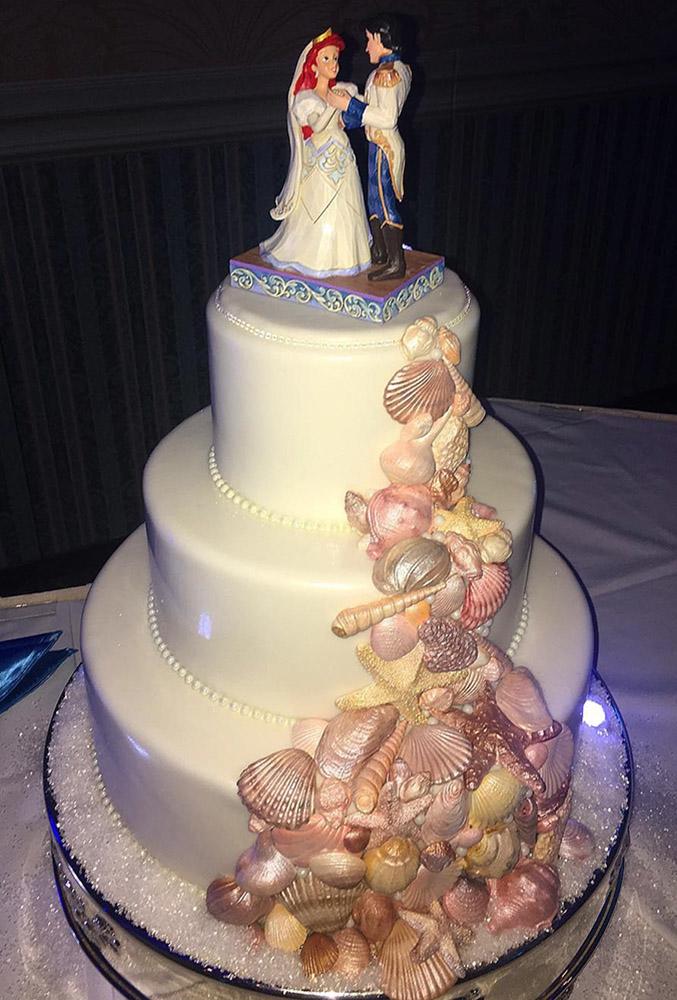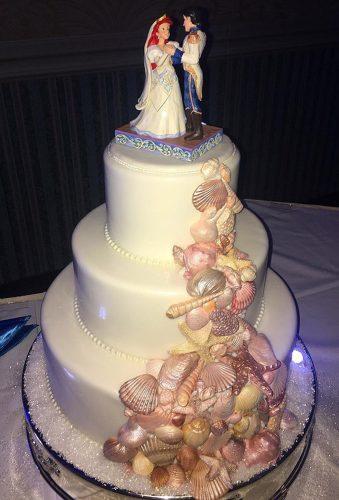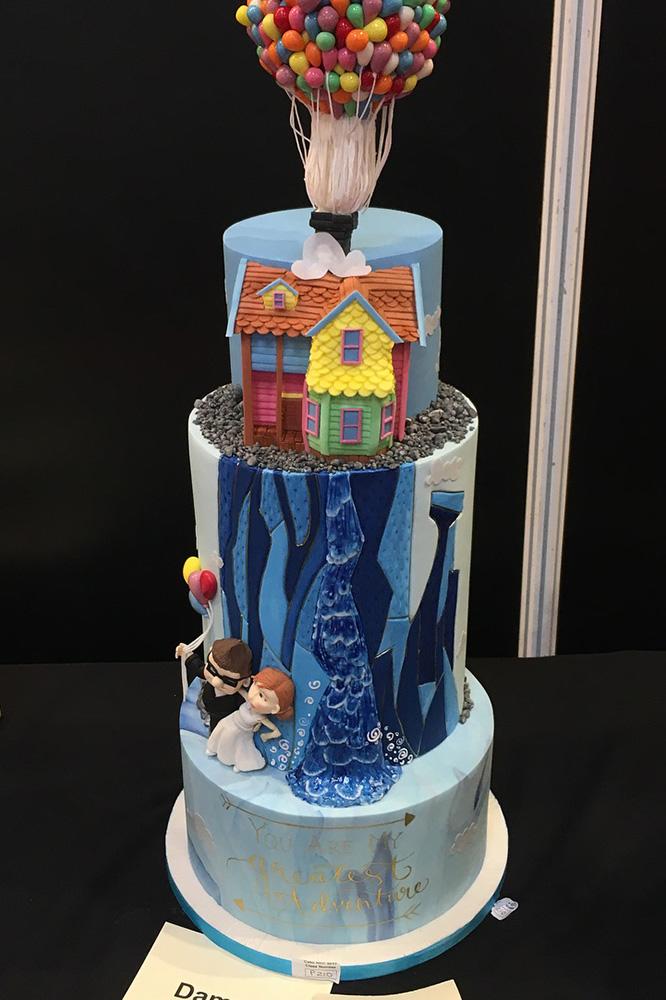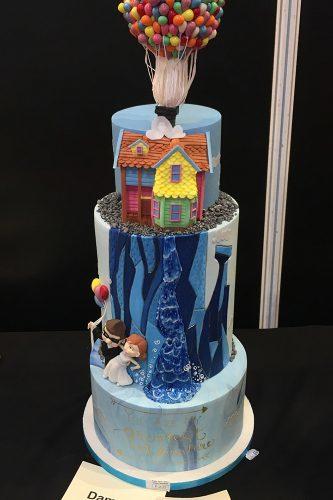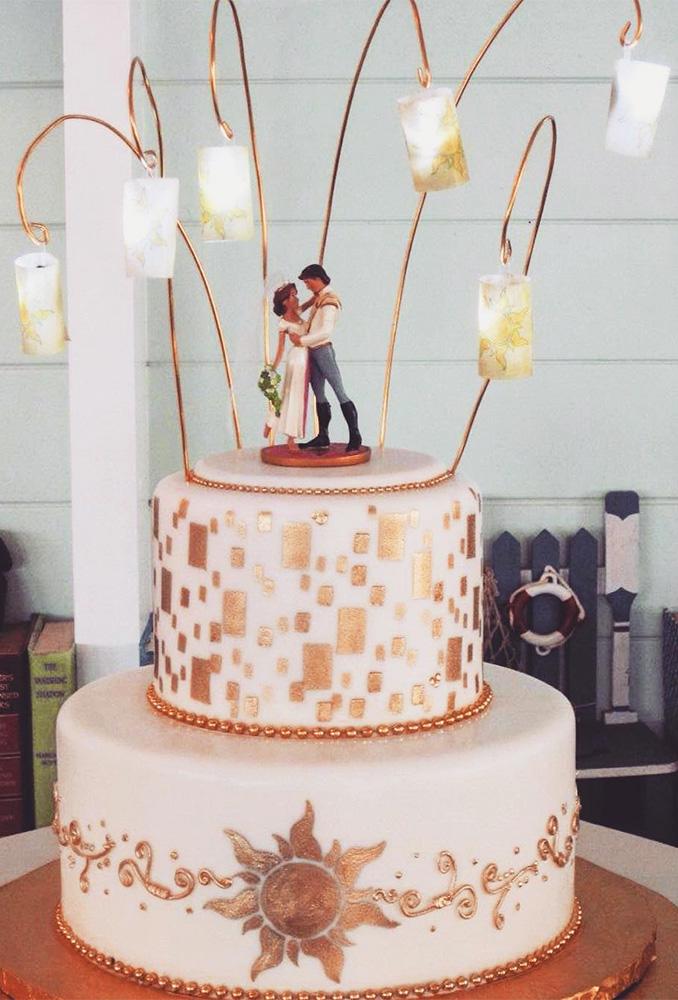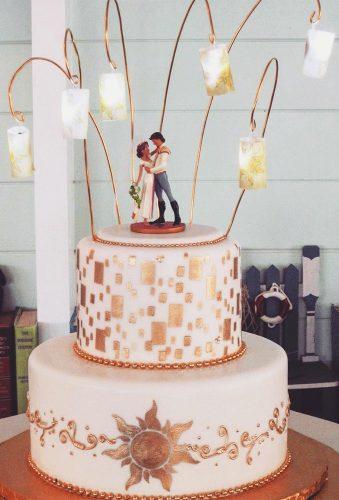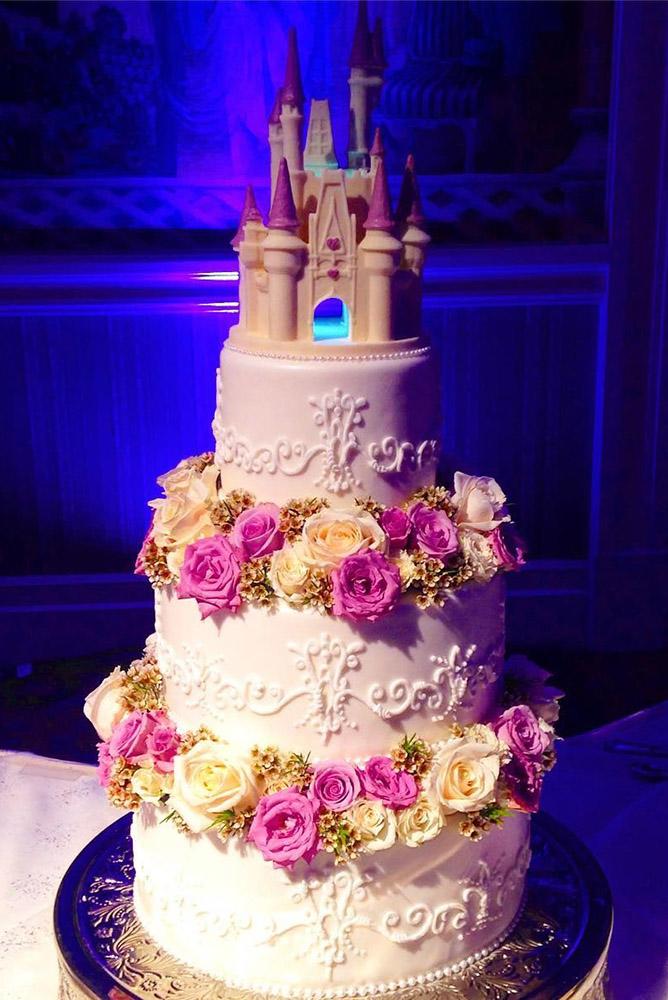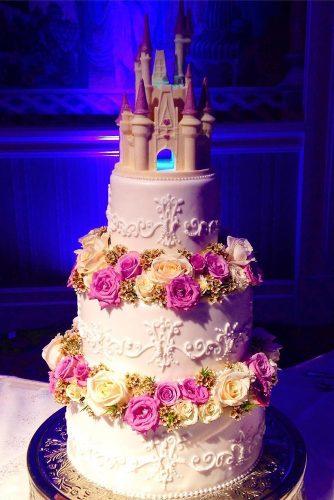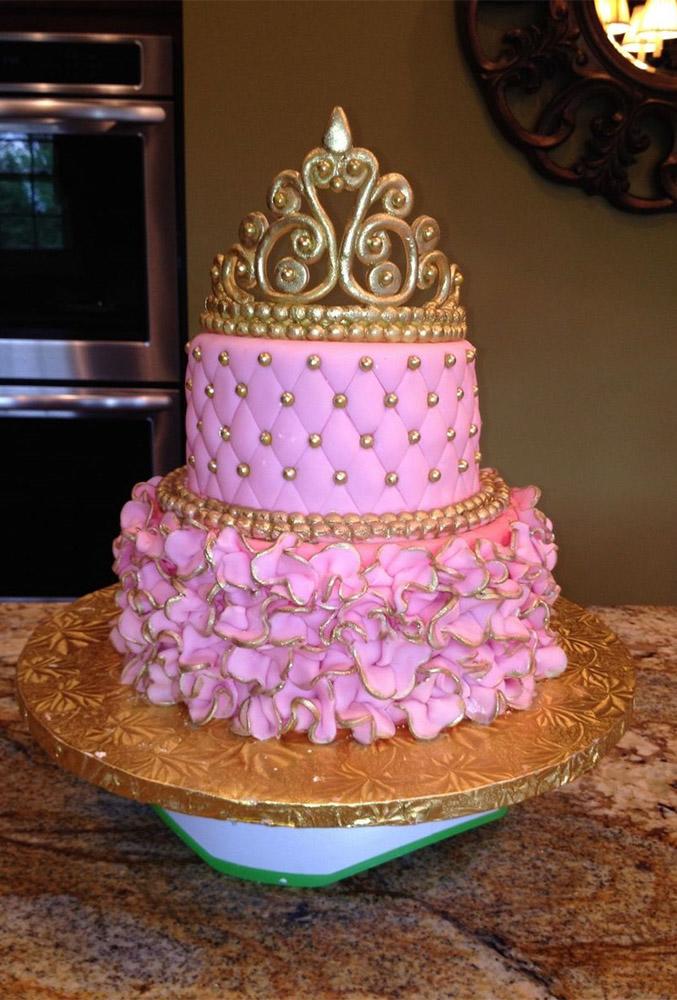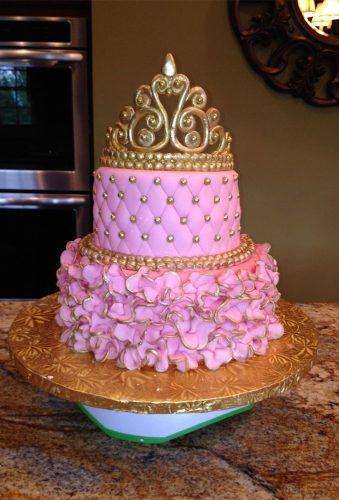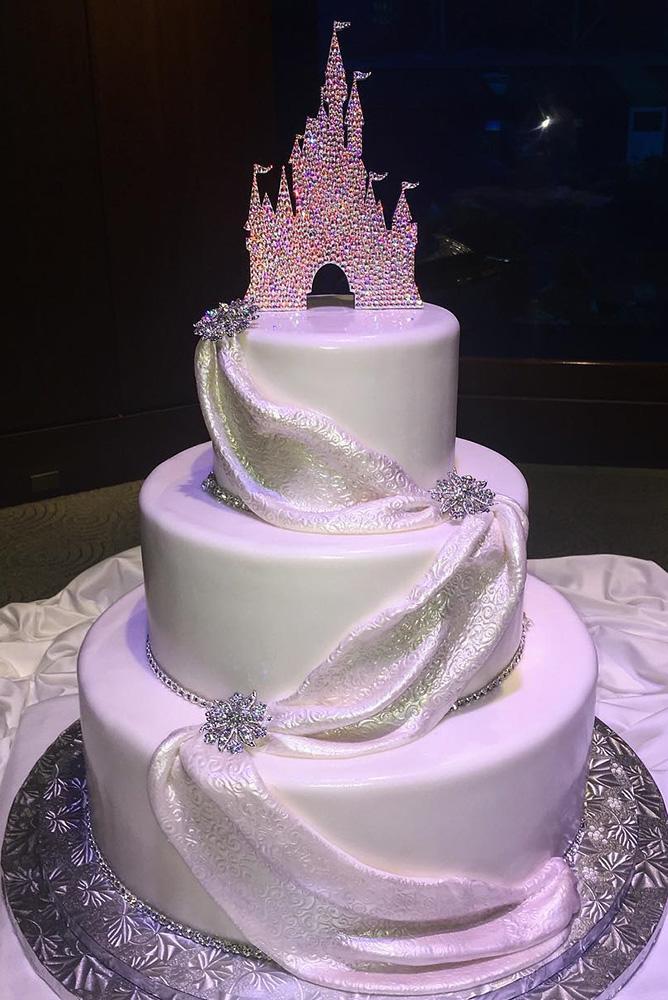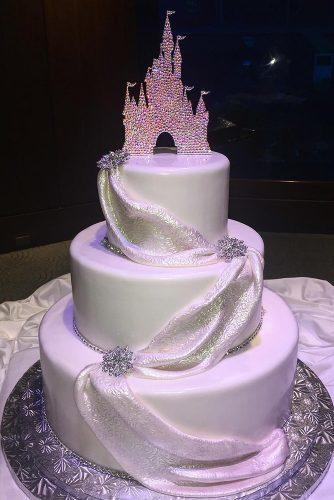 Photo 37-39: Beautiful Ides For Your Inspiration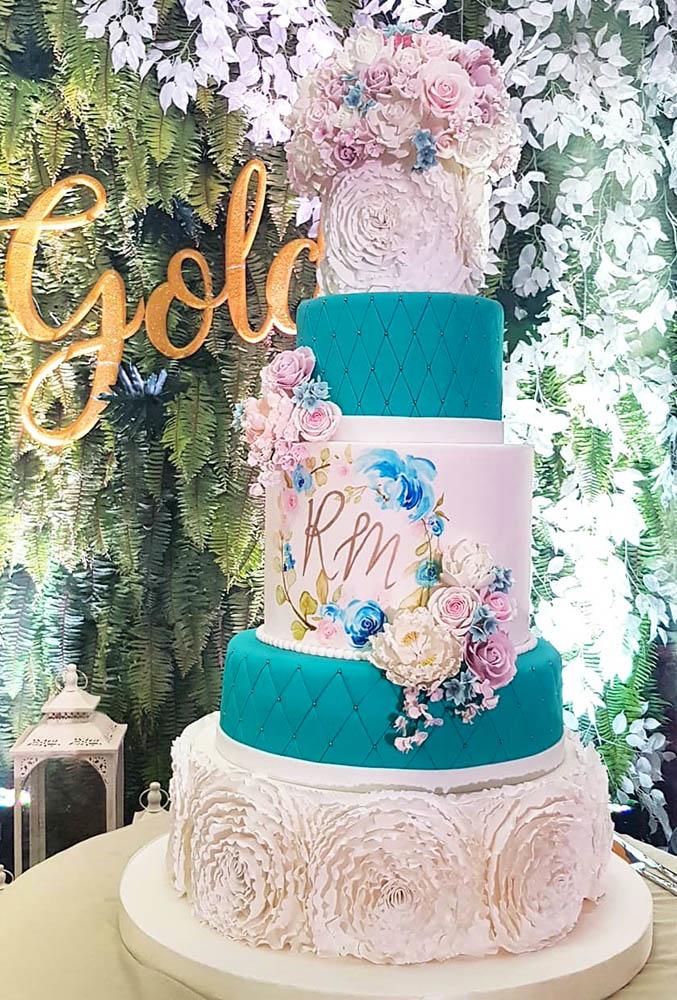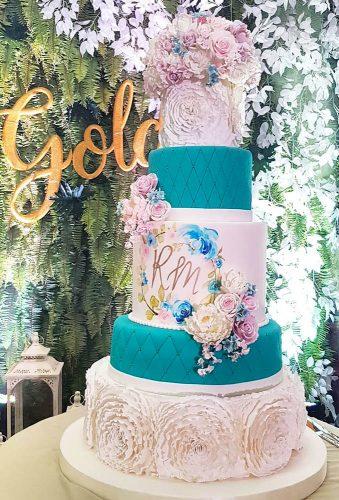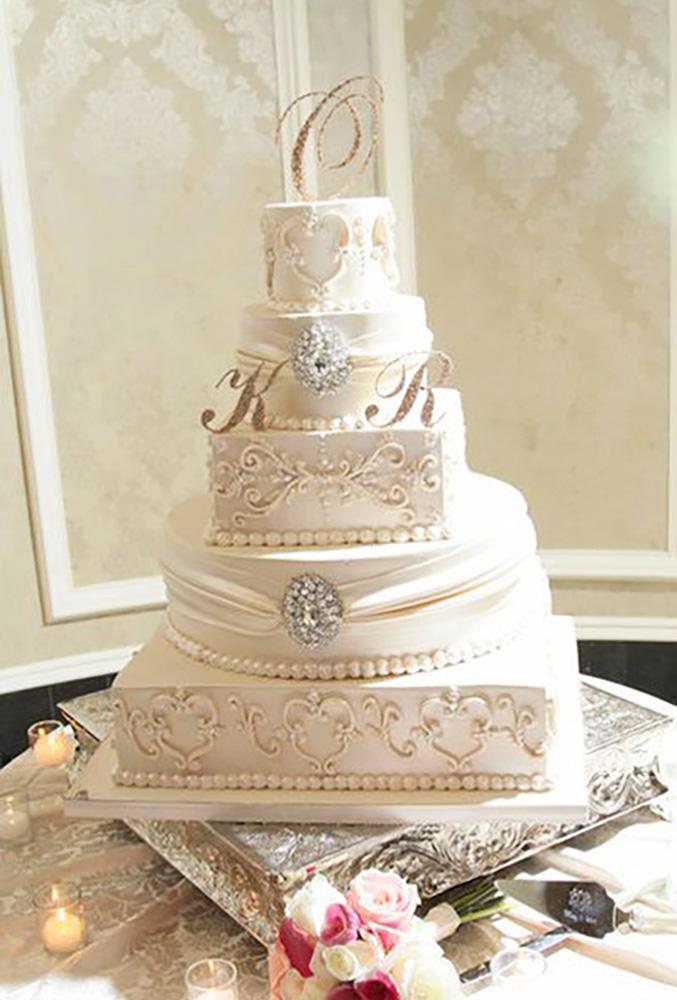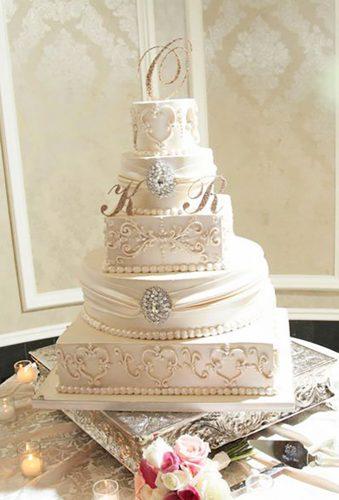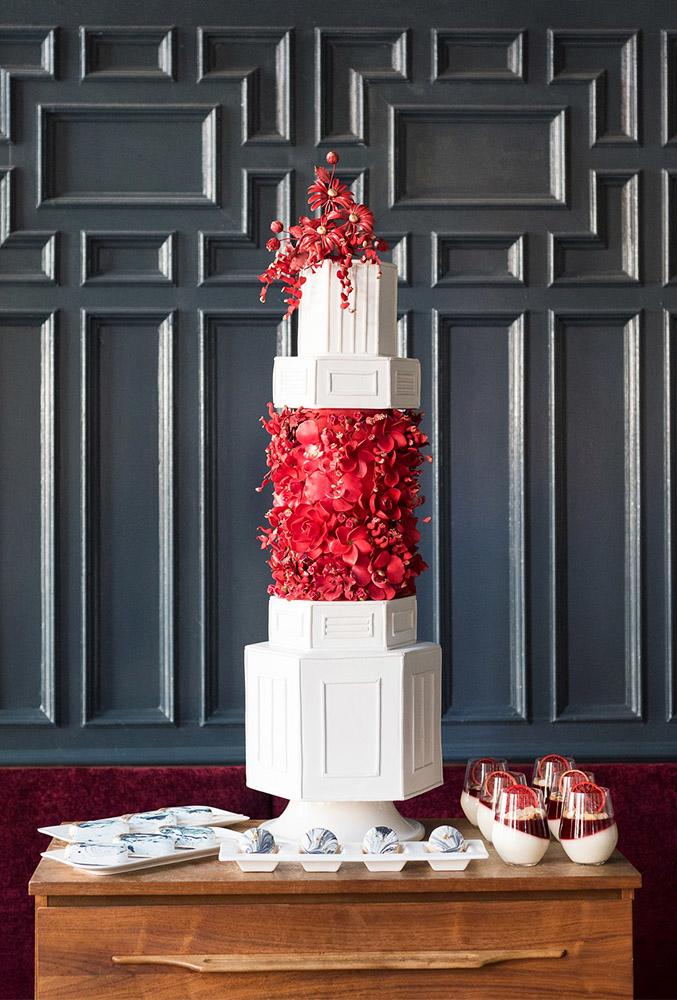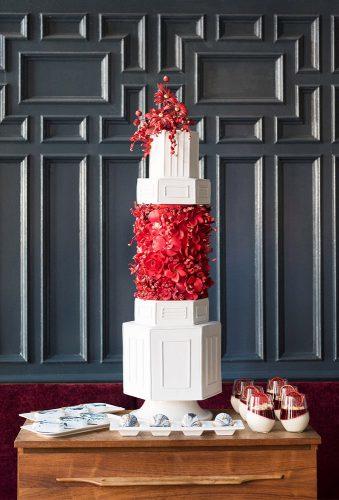 You have always dreamt of the ideal wedding – it is your chance now to make this dream come true. There are many traditions like tossing a bouquet or dancing together for the first time as a married couple but do not forget about cake cutting. This ritual symbolizes your first action conducted in your family and of course, sweetness reminds of the honeymoon – it is coming closer! Having seen our picks in the gallery you realize now that your wedding reception needs a unique dessert. Be original and express your personalities in your wedding cake.
MORE OPTIONS: