You've booked your flight, made your hotel reservations, and even have an travel itinerary planned. You are dreaming of fun-filled days, romantic moonlit nights, and cozy, intimate moments with your love. It's easy to get caught up in the moment and overpack. We can offer you some advice on how to pack your honeymoon clothes so you won't need a separate plane just for your luggage. We'll show you how to keep it simple, yet sexy! Check out the 7 categories below and have a Bon Voyage!
1. Versatile Wardrobe Essentials (Think Layers)
Whether you're skiing in the Alps or lounging on a beach in the Bahamas, you will want to be able to easily adapt to climate changes. Pack capris, jeans/pants, and shorts. Include skirts and dresses in a variety of lengths. Bring long and short sleeved shirts as well as tank tops. Pack a nice sweater or pullover. Choose a cute bathing suit cover up that won't make you feel self-conscious if you want to wear it to a restaurant or tiki bar. And if you are opting for cooler temperatures, pack a jacket that can used for both day and evening wear. Always research the climate conditions when choosing your honeymoon destination and keep an eye on the weather reports before you actually leave for the big trip.
Source: Bobby Photography via Instagram, Bobby Photography via Instagram, BeforeTheIDos via Etsy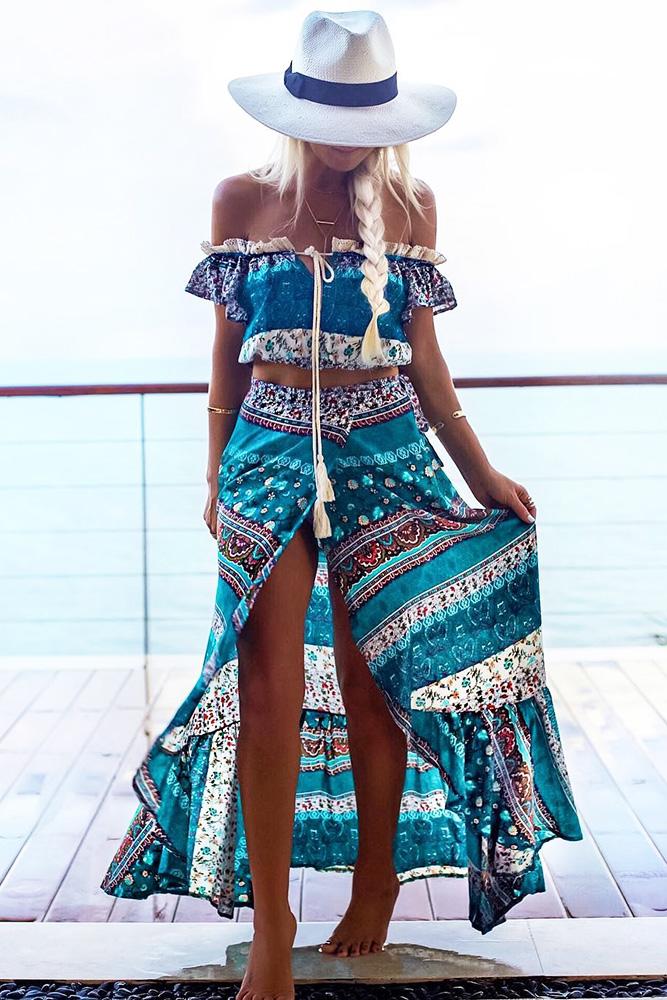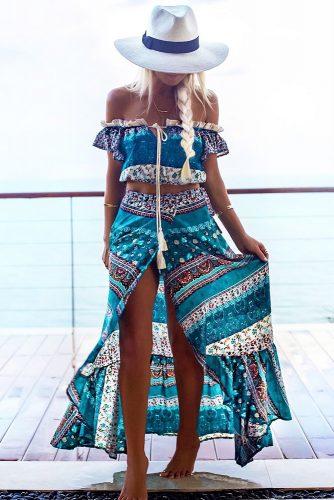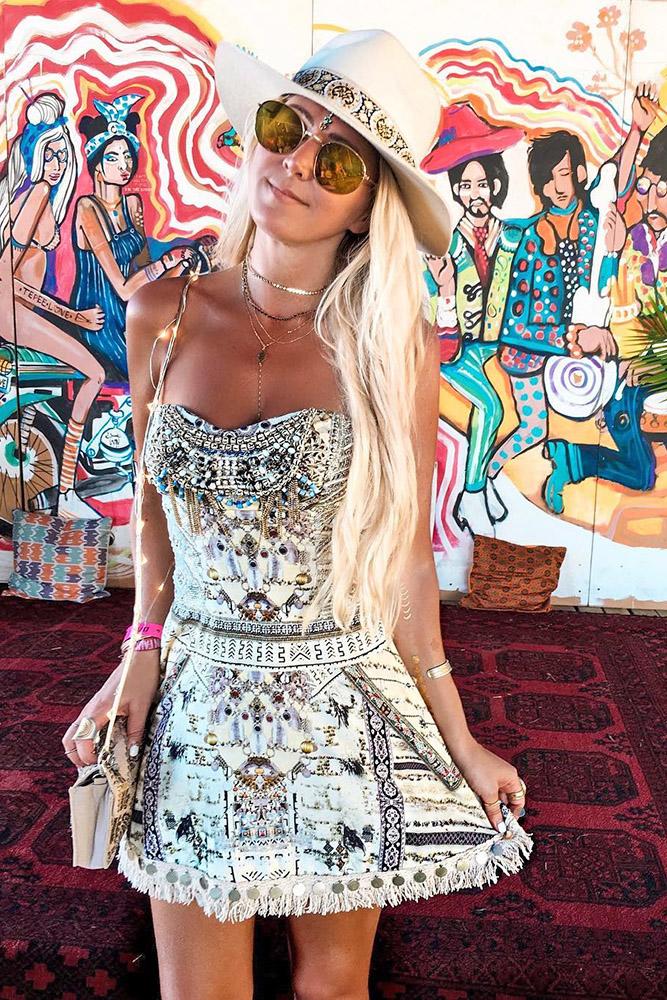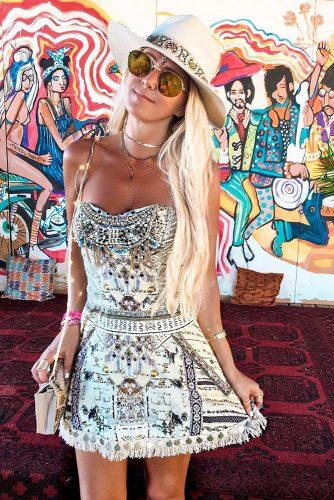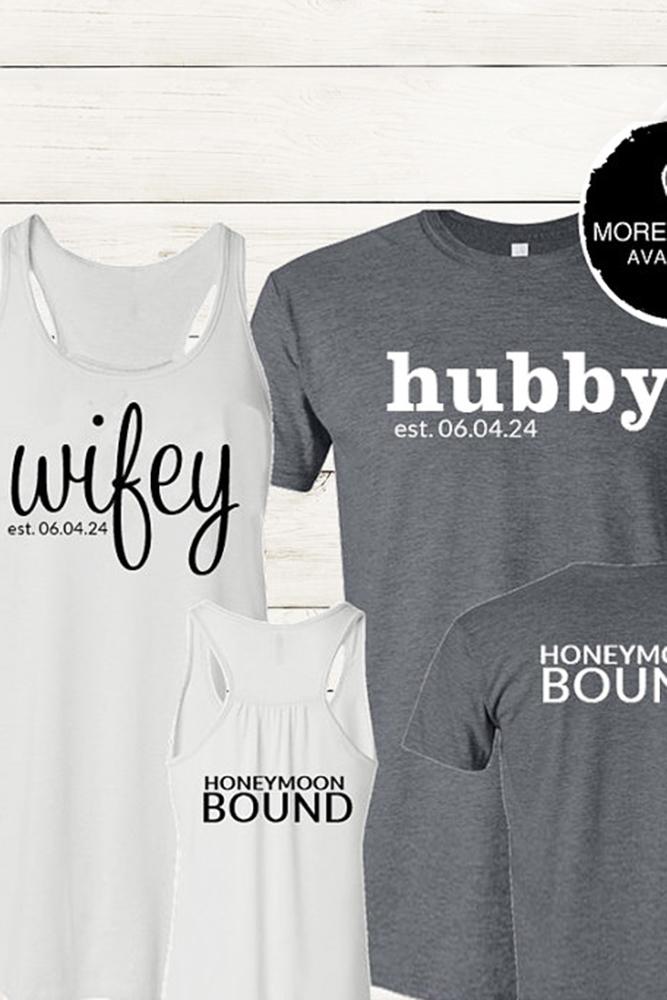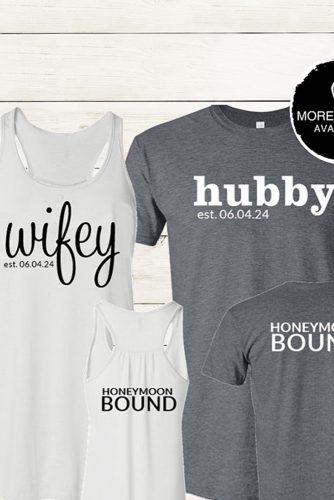 2. Sexy Honeymoon Lingerie
Let's face it, you want to seduce him with sexy, saucy lingerie. But you don't need to pack an entire entourage of burlesque attire that requires props and wardrobe changes. And let's face it, there might be an evening or two where you are exhausted from a fun day out and might want to actually, you know, sleep! Don't go crazy. Pack a few lacy, sexy outfits that will entice him and set the mood because, face it, you won't actually be wearing them for very long. Also pack something that's both sexy and comfortable enough to sleep in, such as a chemise or nightie. You definitely want to pack at least one risque piece to give him an evening to remember. You should also pack your sexiest matching bra and panty sets. Again, these should be provocative, but also comfortable enough to wear all day.
Source: Victoria's Secret via Instagram, Victoria's Secret via Instagram, Eberjey via Instagram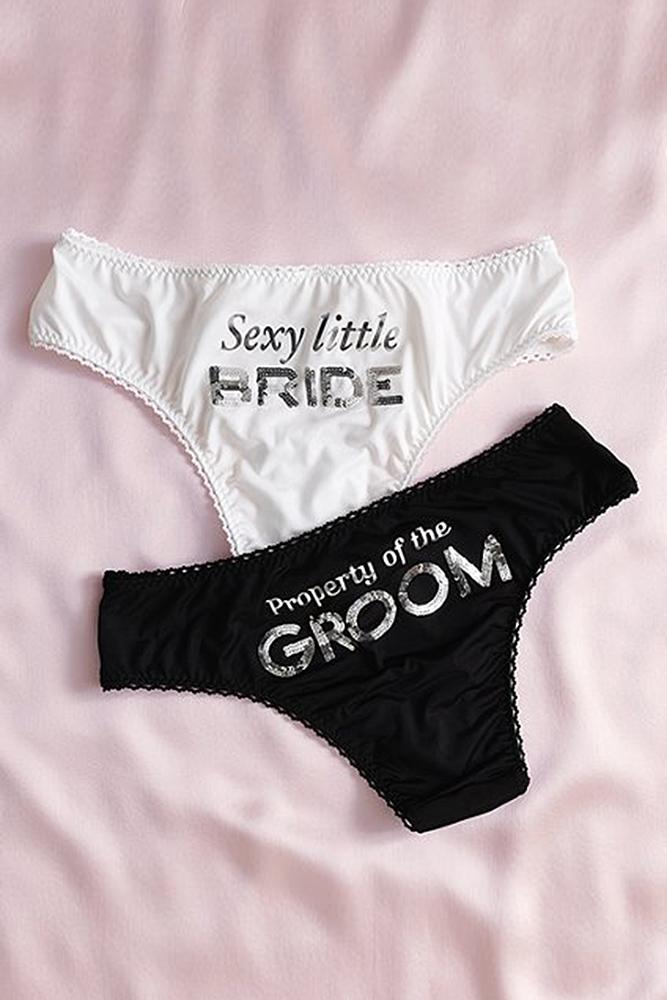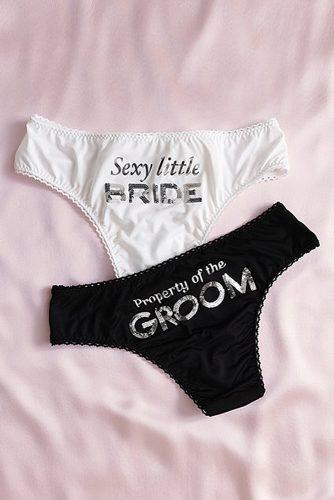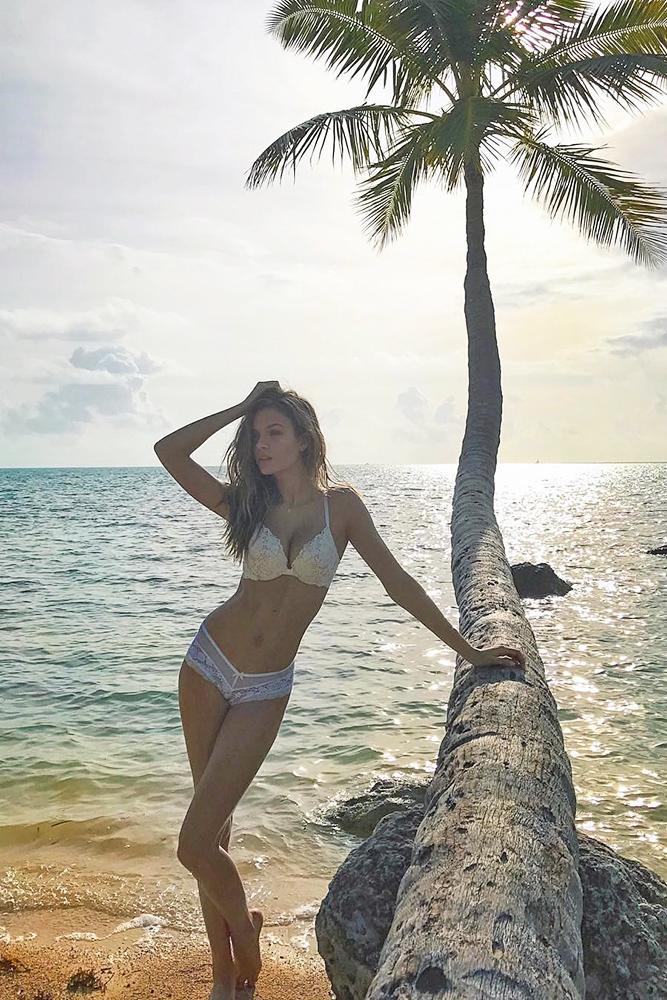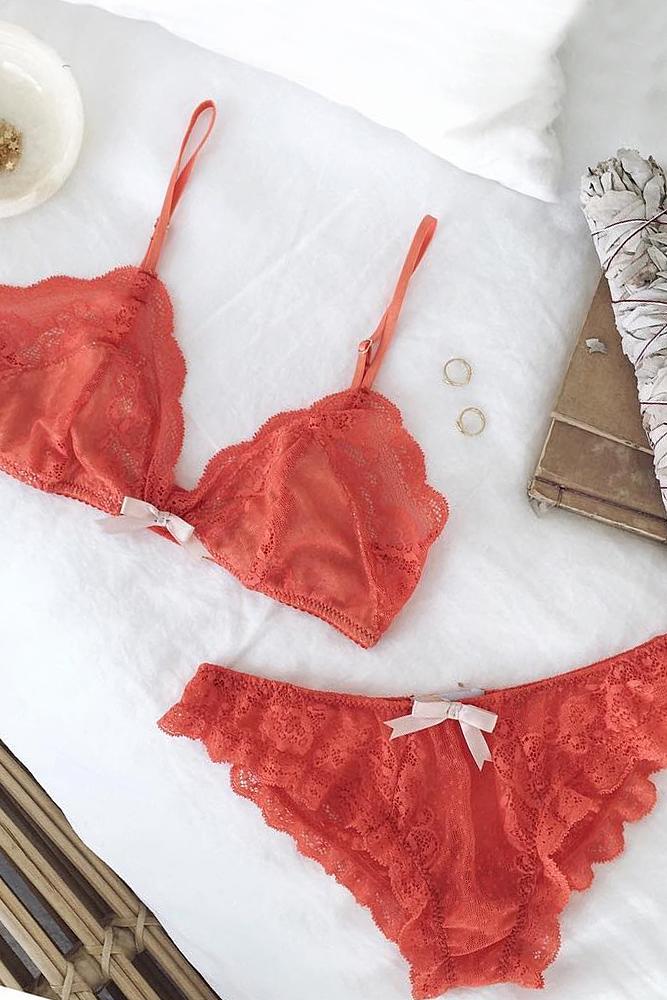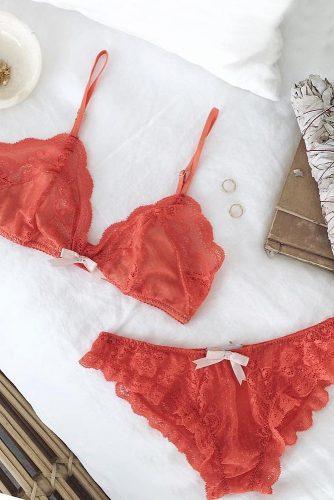 3. Not A Lot Of Shoes
Fact, women love shoes, lots and lots of shoes! However, they can be bulky and take up a lot of space, so you'll want to plan ahead and coordinate your shoes with your outfits. Pack at least one pair of sexy heels for that fancy evening dress, but think sensible and pack sandals and flip flops, and maybe even cute sneakers for long walks such as walking-tours or hiking. You don't have to pack a pair of shoes for every outfit, so think dual-purpose footwear. Also you do NOT want to buy new shoes just for the occasion. You don't want to break in brand-new six-inch heels or boots on your honeymoon. Think comfort. If you really want those new espadrilles, purchase them at least a few weeks before the trip and break them in so you're not limping around and putting band-aids on blisters.
Source: Pedro Garcia via Instagram, Paris Photographer via Instagram, Pedro Garcia via Instagram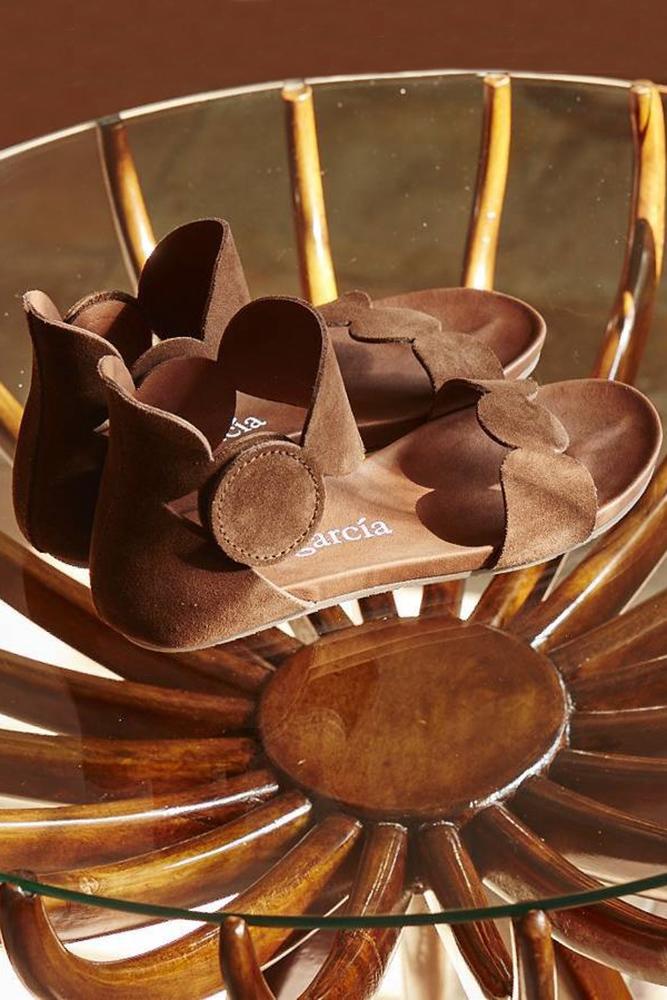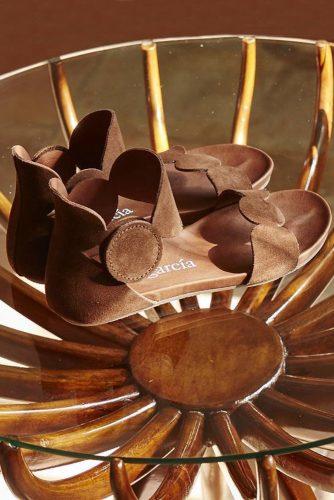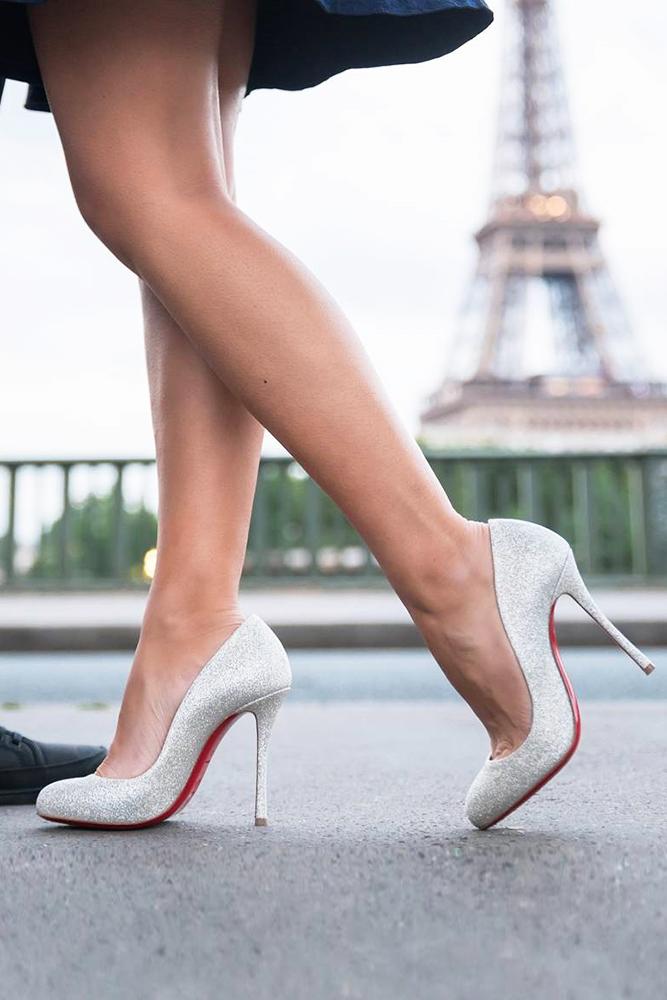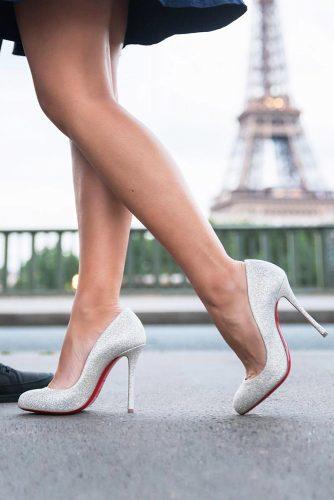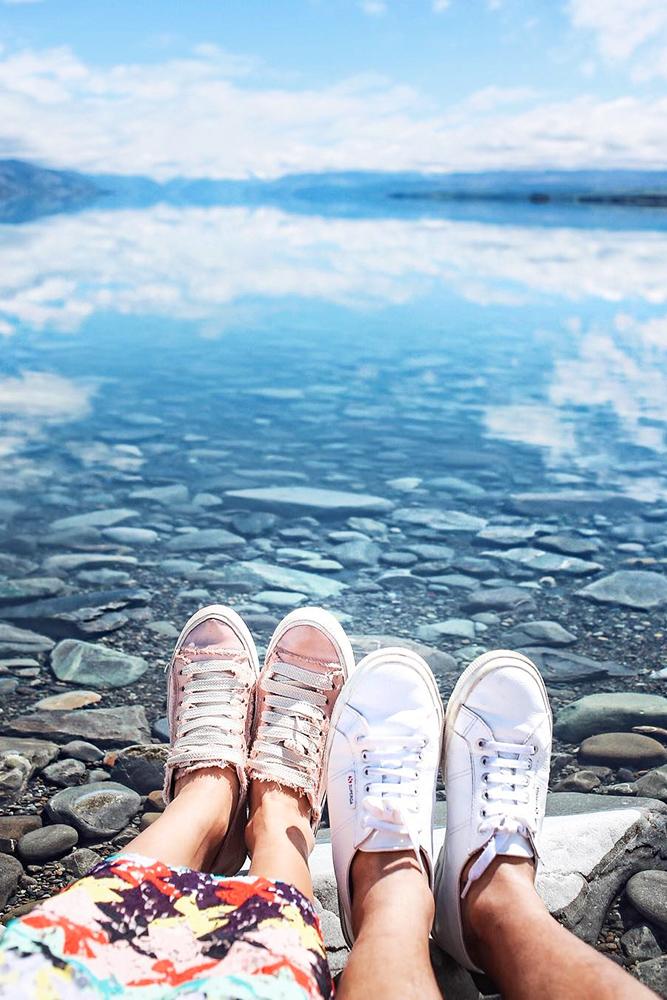 4. Don't Forget The Bathing Suits
Ideally, you are picturing yourself as a beach goddess in a sexy, slinky string bikini. Honestly, who really feels comfortable in that type of attire? Plus you are putting added pressure on yourself to look like a swimsuit model in addition to wedding planning and the like. There are plenty of sexy one-piece, bikini or tankin is out there so be comfortable with your the body you already have. If you do plan on dropping a few extra pounds before the wedding, make sure to buy a suit that is easily adjustable.
Source: Bobby Photography via Instagram, DEL MAAR via Instagram, Tigerlily Swimwear via Instagram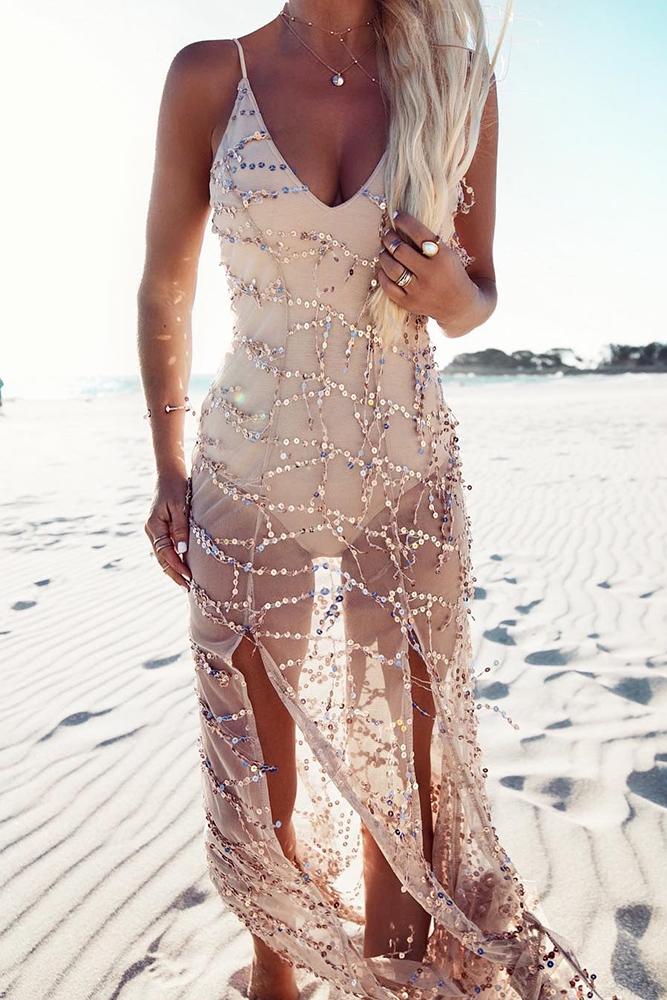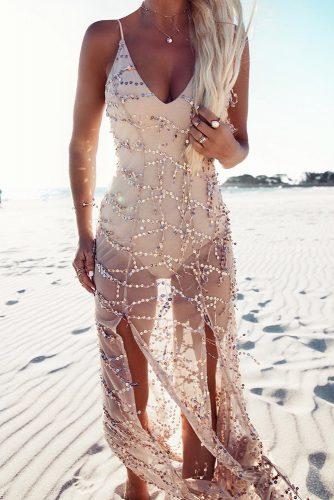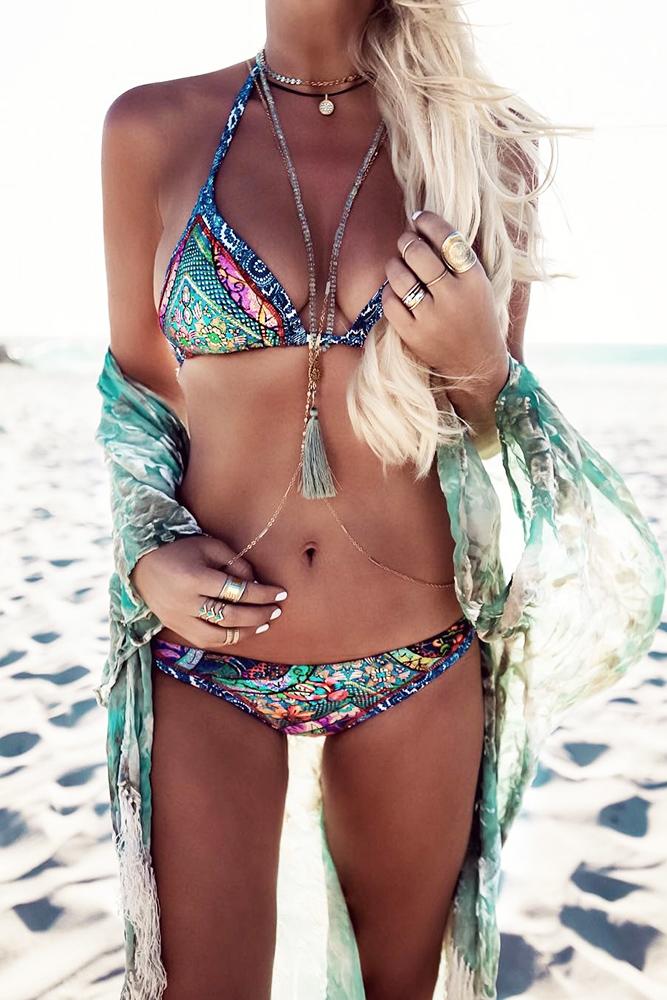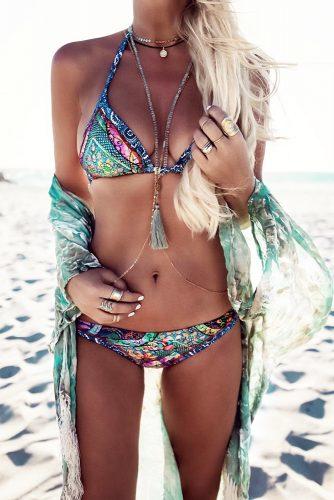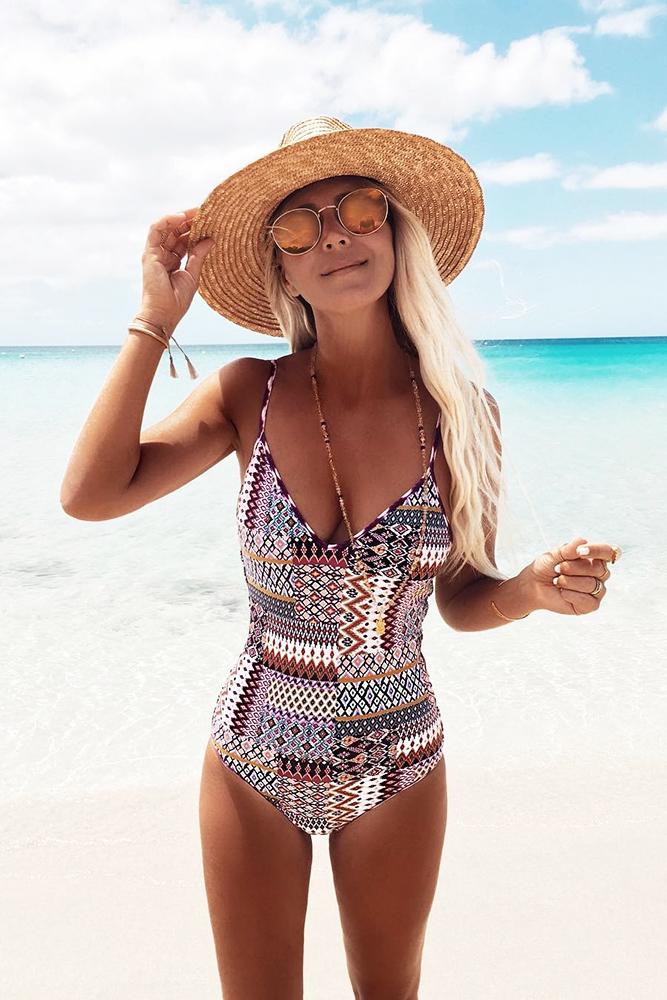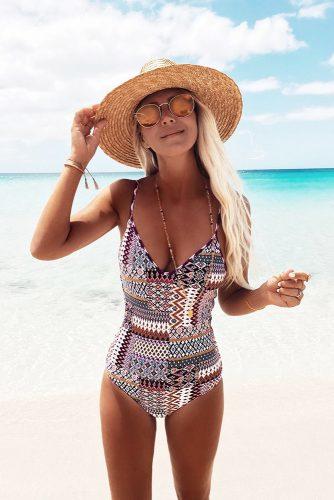 5. Everyone Needs Bags
If you're like most women, you will want a different purse for every outfit. And you also have your eye on that new Kate Spade. Realistically, you don't want to drag a designer bag with you everywhere you go and you also don't want to attract the wrong kind of attention from the locals. Designer bags are not waterproof nor meant to be beach bags so you will want to pack one versatile, practical, waterproof handbag for all occasions, as well as a travel tote complete with lots of zippers and compartments that can withstand varying weather conditions. Obviously, you want to bring at least one nice clutch or evening bag for more formal outings.
Source: Bobby Photography via Instagram, Tieks via Instagram, ModParty via Etsy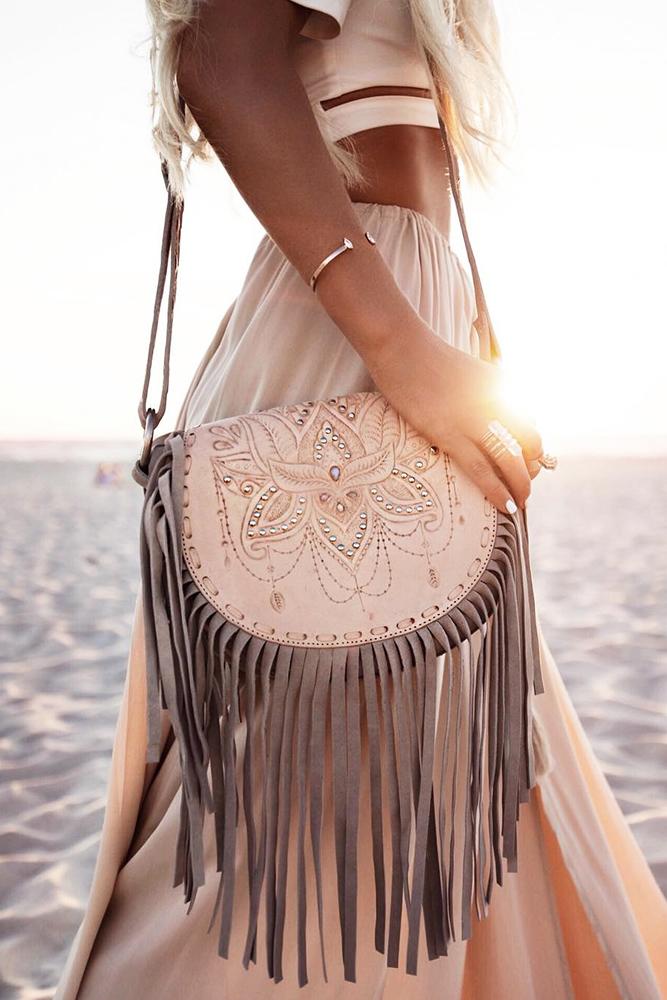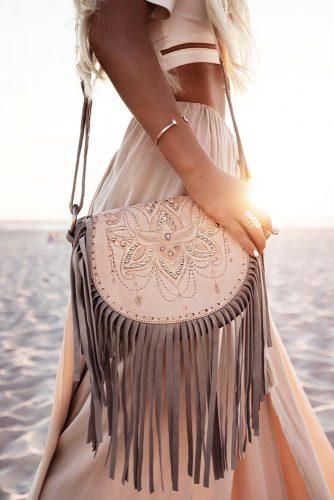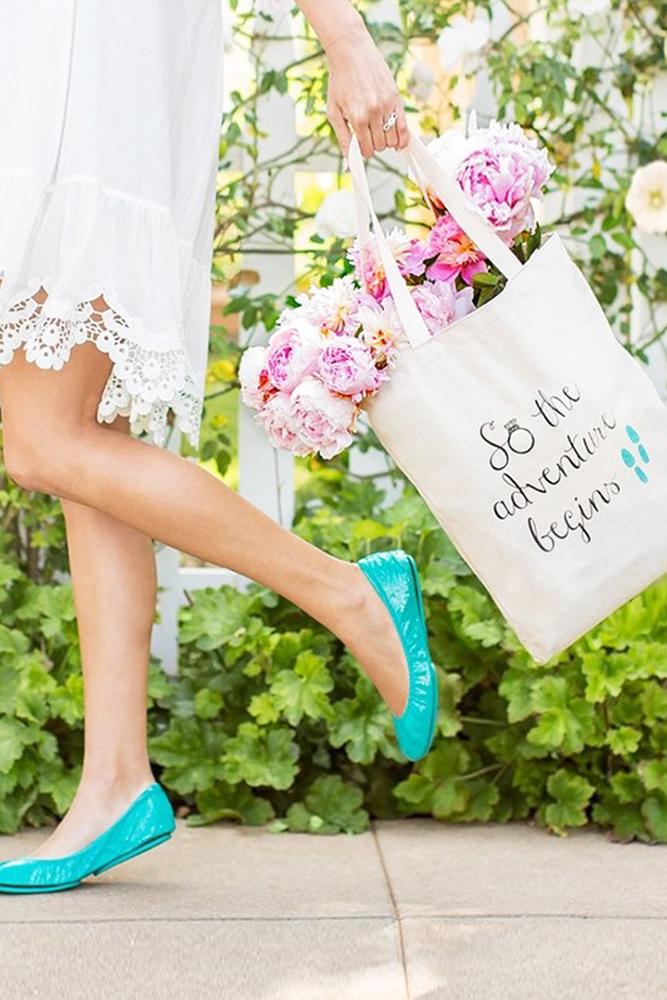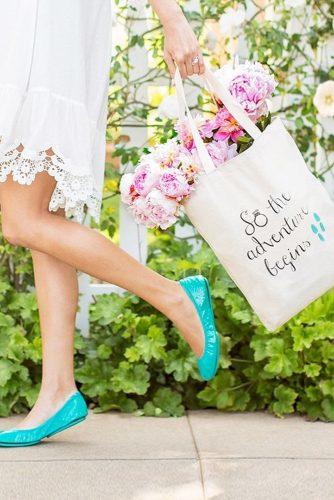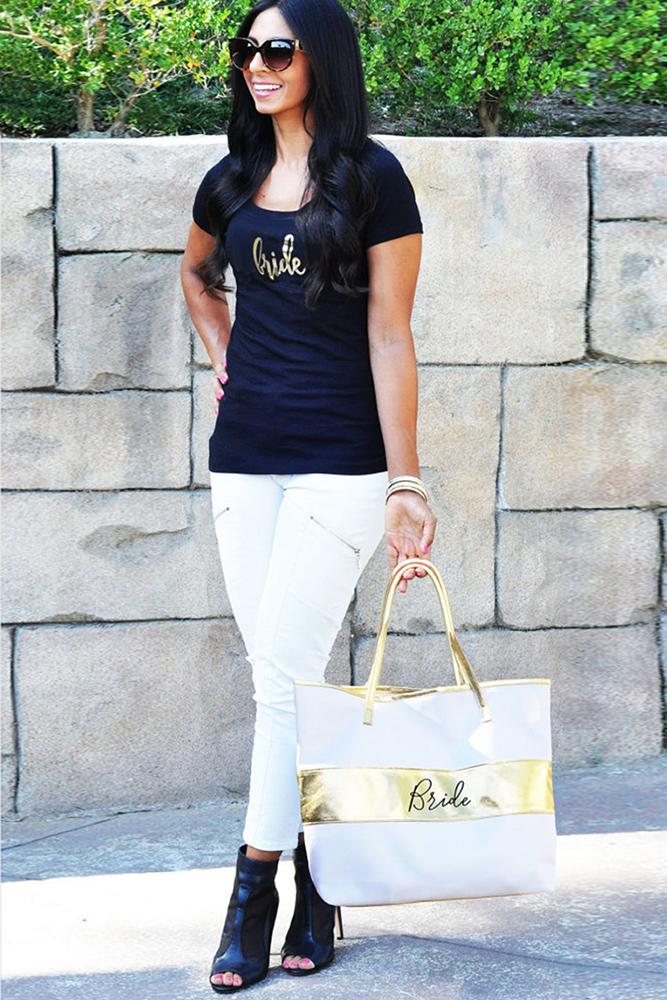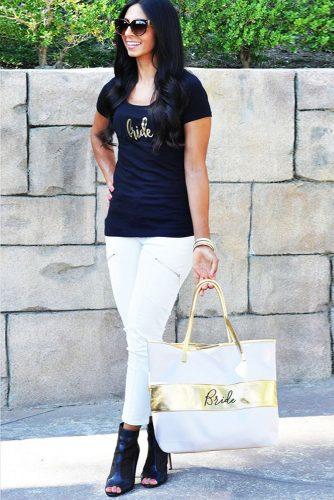 Consider these tips as you are packing your honeymoon clothes and you will be ready to go. Remember to bring accessories such as sunglasses, a sun hat, and the rest of the things. And don't forget your passport!