Weddings are stressful, and a vacation to some of the best honeymoon spots will give you all the relaxation you deserve. Getting away to one or some of the best honeymoon spots in the world requires you to note some important factors. The first factor is your personalities as a couple because it will be a nightmare to visit a place that conflicts with who you are.
Another important one is your dream destinations – consider all the places you have wished to visit either individually or as a couple. There is no rule that says you must visit only one place for your honeymoon. Also, take note of what you like to do as a couple, it's a huge determinant of where you go.
Lastly, the budget – it has a huge influence on your honeymoon ideas. You can find the best honeymoon destinations that are budget-friendly, yet exotic and pleasurable. This post will take you all the way around the world and show you places only best experienced, even ones yet to be truly discovered!
Top 10 Best Honeymoon Spots In the World
Picking out the best honeymoons spots in the world wasn't an easy task. We take into account the beauty, culture, history and tradition and budget of these places. They are all individually unique, with all the fun to complete your fairy tale. From French Polynesia to Europe, Asia and Africa, find your best honeymoon places below.
Paris, France
Source: frompariswithlove_photo, sopurple.di_ , photokatie.one_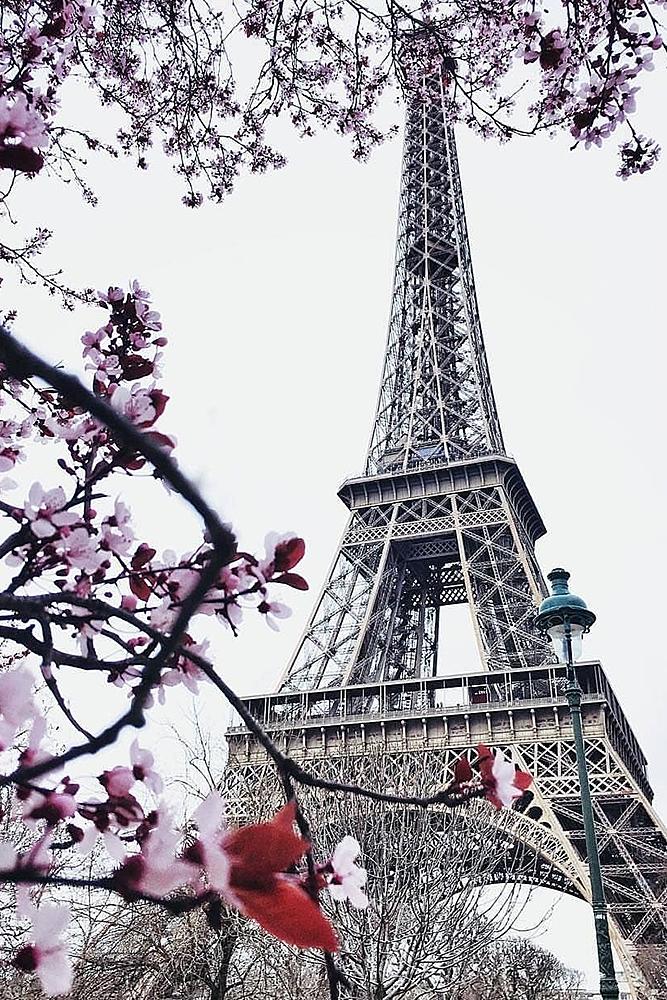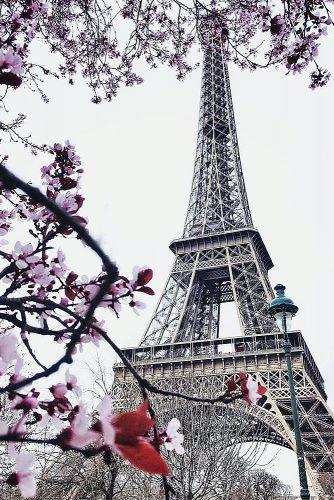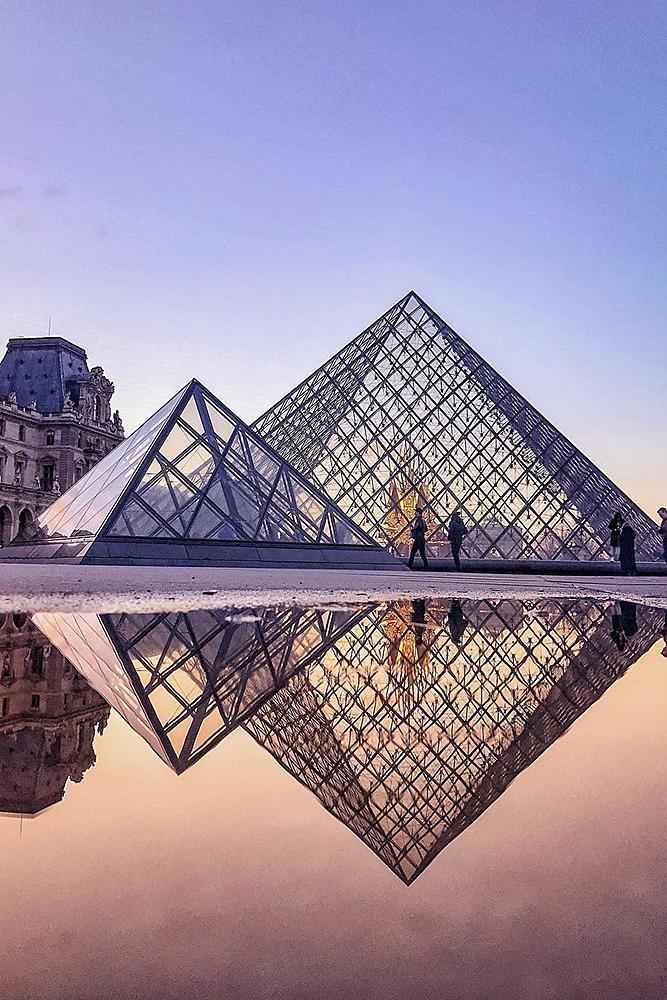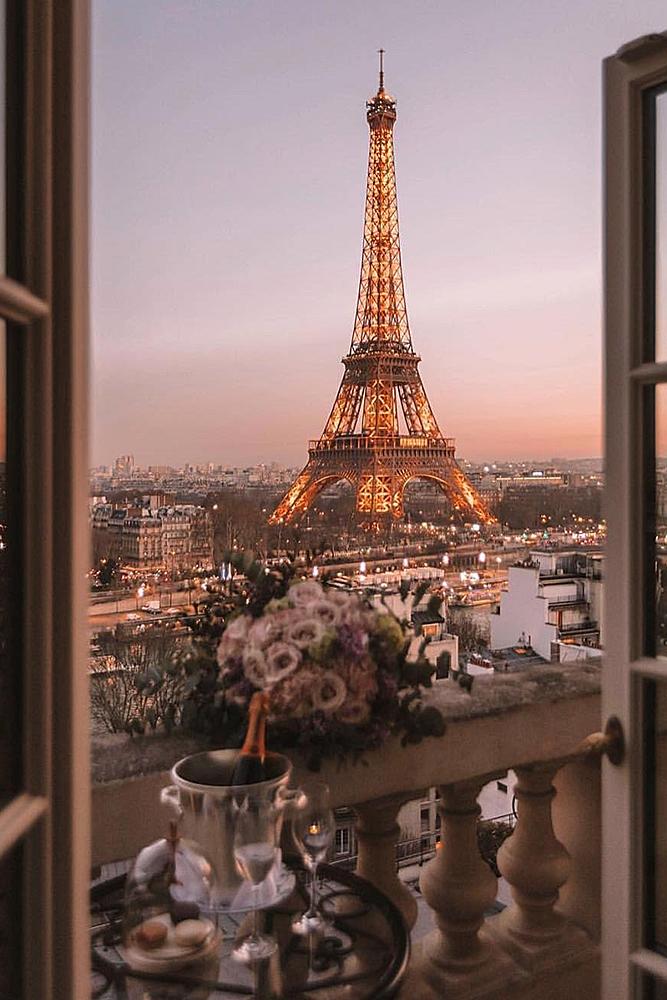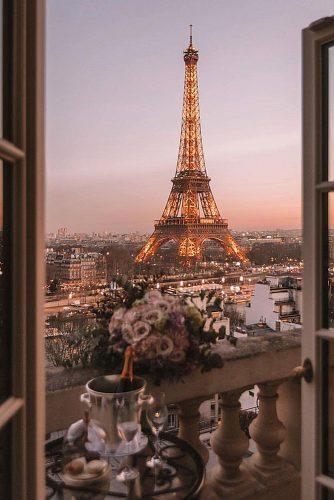 Why go: Paris is the city of romance. It is well blessed with rare art, legendary architecture and exotic foods. So if you want a strictly romantic getaway to a place rich in history, Paris is the place.
What to see: See world-renowned wine region and vineyards of Bordeaux. Loure valley, the enthralling streets of St Tropez. Don't leave out the La Croisette promenade on Cannes. The historical city of Reim, characterized by vineyards where the best wines come from.
What to do: You would commit a sin if you visit France without visiting the Eiffel Tower! Other places to visit are Pont Des Art Bridge to bind your love together with a ribbon. The Gothic architecture of cathedral Notre Dame, River Seine and the historic monument called Arch De Triomphe.
Need help while preparing for honeymoon? Check out our expertly guided honeymoon packing checklist!
Bora Bora
Source: bora bora photos, bora bora photos, bora bora photos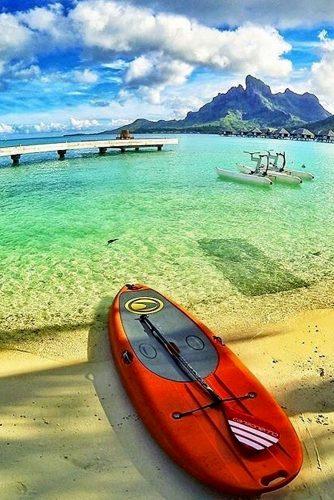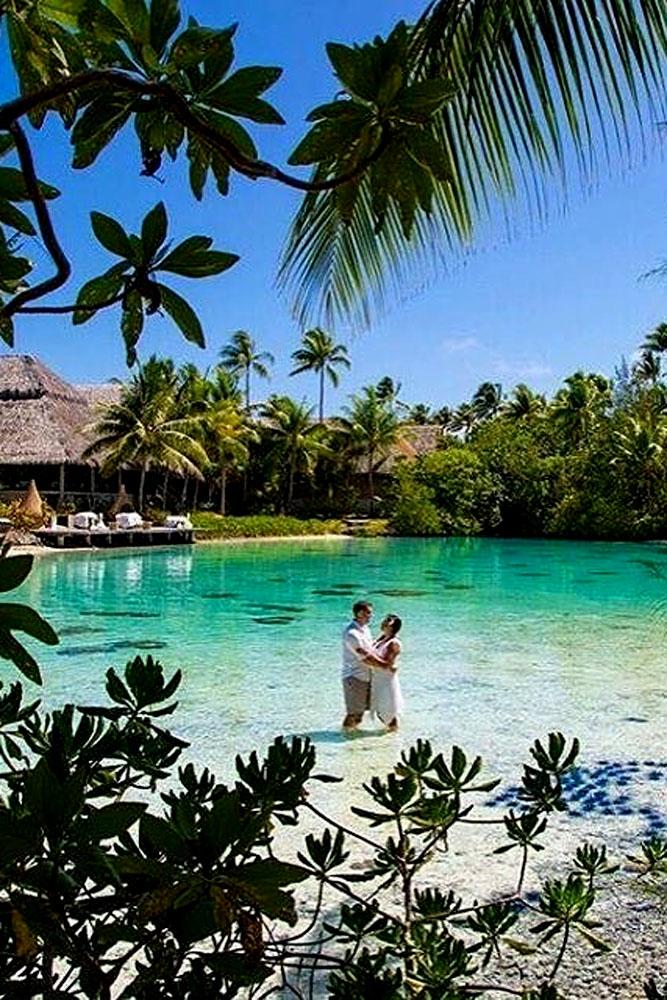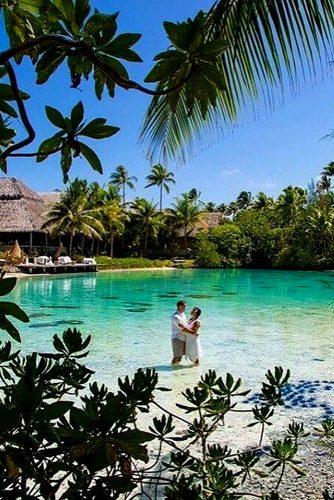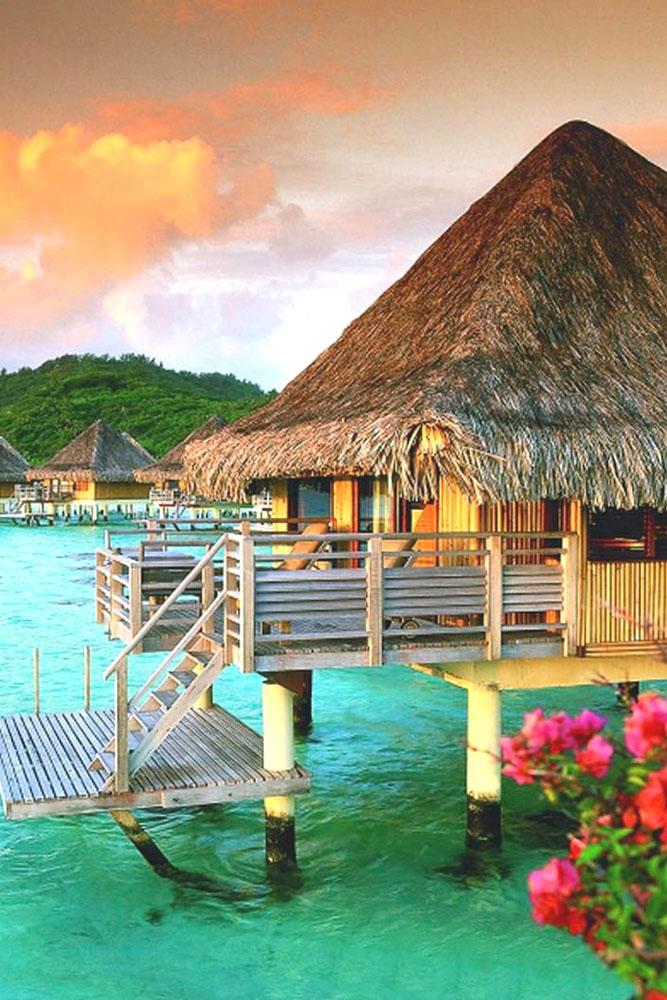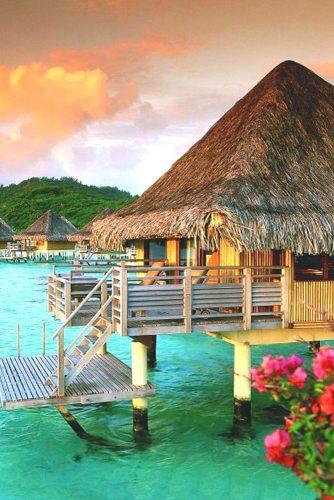 Why go: Looking for a private and serene getaway? Enjoy the luxury and welcome of this tropical paradise in French Polynesia. Characterized by white sands, azure waters that stretch till forever, rugged mountains and coral reefs… This is a place of raw and untapped indulgence.
What to see: The peak of Tupitipiti point favored by divers gives you a feeling of paradise. You can as well see the many islands from Bora Bora to Tahiti. Take a helicopter ride to see the heart shapes Tupai islands and view the dramatic sunset aboard a yacht.
What to do: Climb to the peak of Mt. Otemau, go on a safari adventure and boat ride on the crystal clear waters of Bora Bora. Shop and experience the sights of Viatape and end the day with a walk on the endless white sands of Matira beaches.
Venice, Italy
Source: curly.beard_, boyephotografy, s_acco__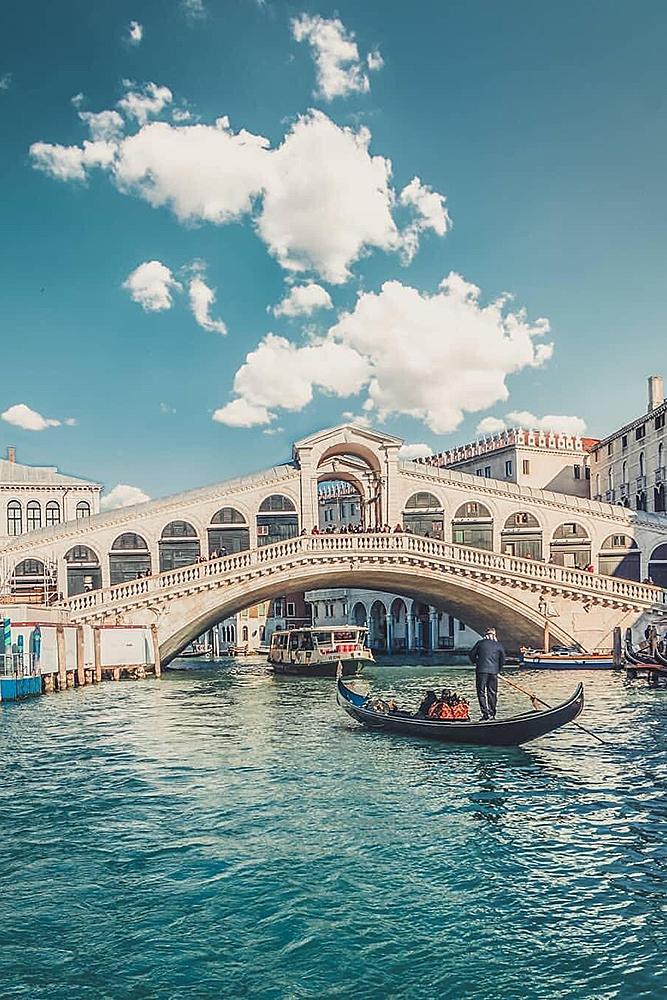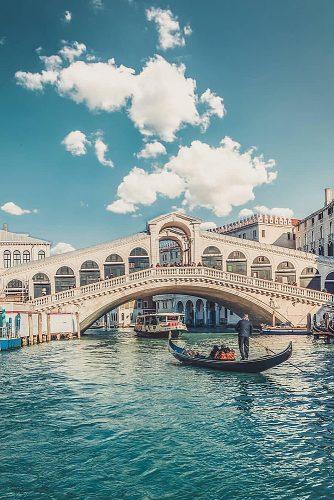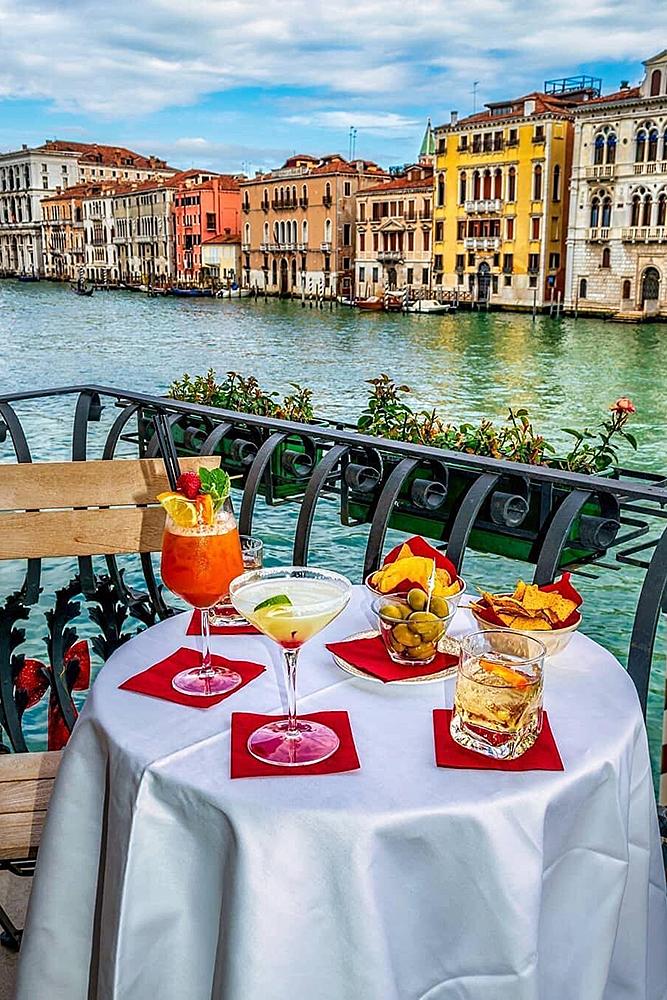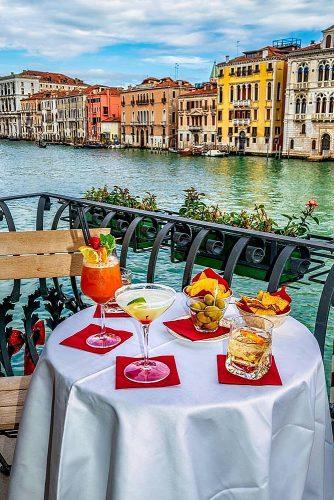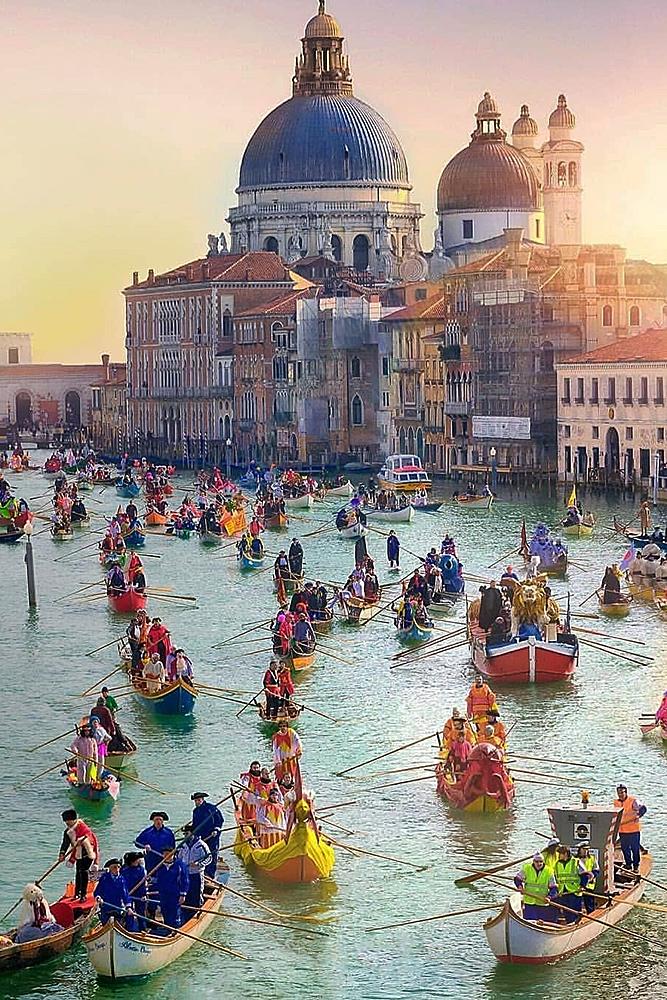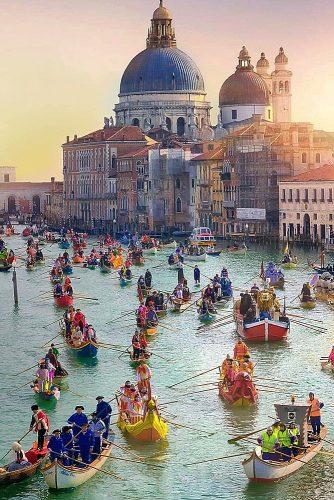 Why go: If you love history, romance and music with deep roots to culture, this is your place. Venice the hub of romance, a dreamy paradise with even the street singing love songs. The historical and architectural beauty is awesome… And wouldn't you love to say "I love you" in Italian?
What to see: Visit to see the rich in color Venetian lagoon, the Gallerie Dell'Accademia with a collection that dates back to before the 19th century. Watch a romantic ballet performance at Teatro de Fenice and witness the sunset from the panoramic view of your room.
What to do: Enjoy a gondola ride with your beloved, Dine by the canal against the backdrop of the historical monuments of Venice. Visit the 16th-century Rialto Bridge (Ponte di Rialto), and take a trip across the Grand Canal waterways.
Thailand
Source: chk121, itsdanielamelchior, srdjanvujmilovic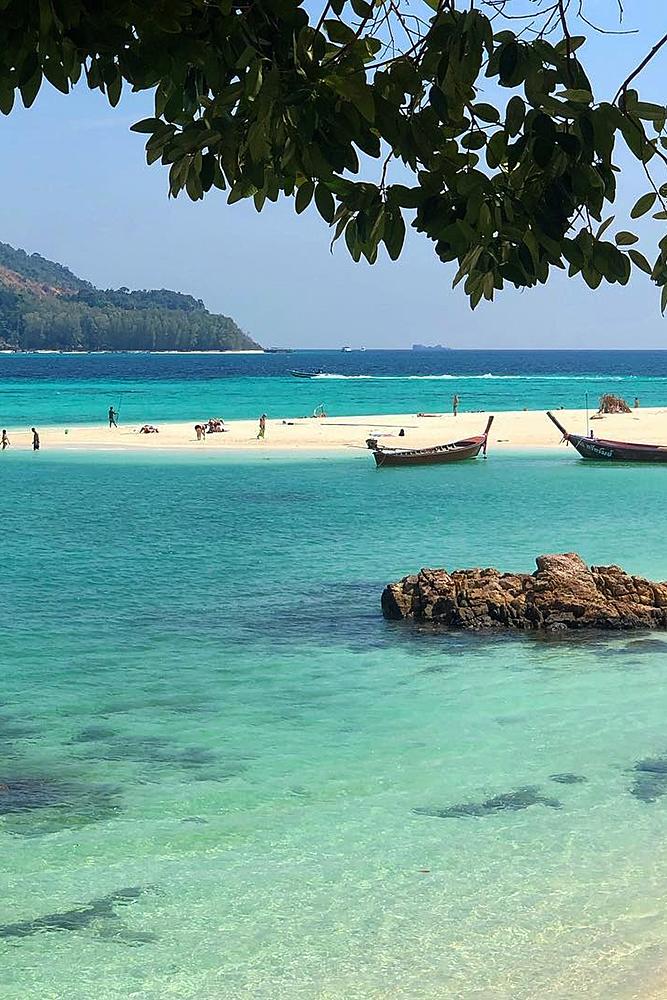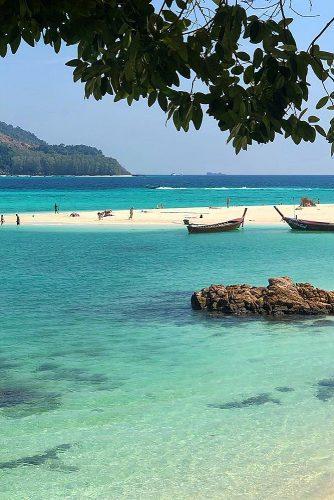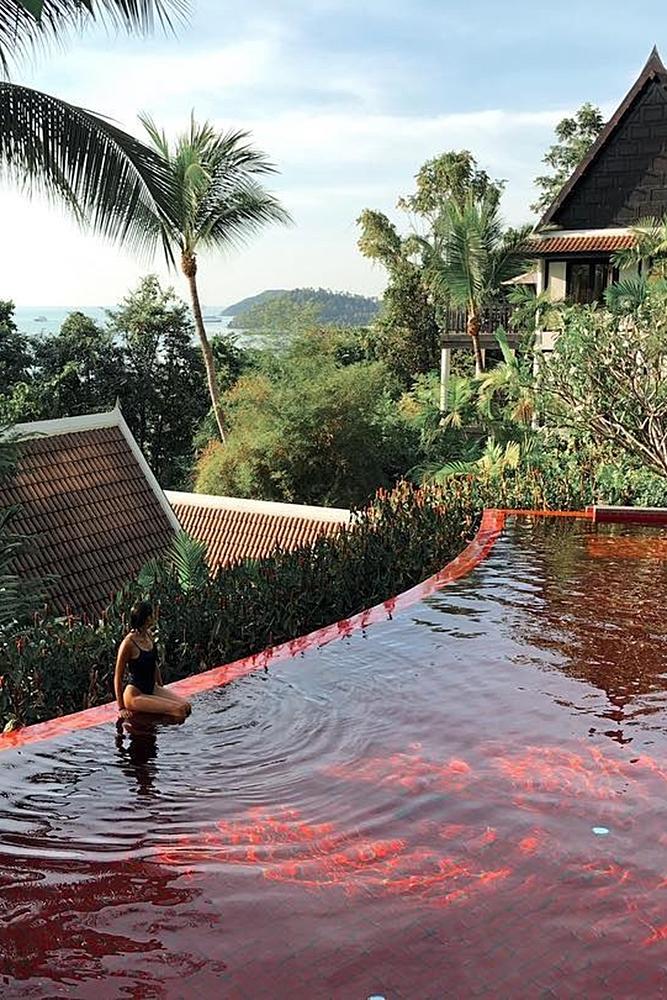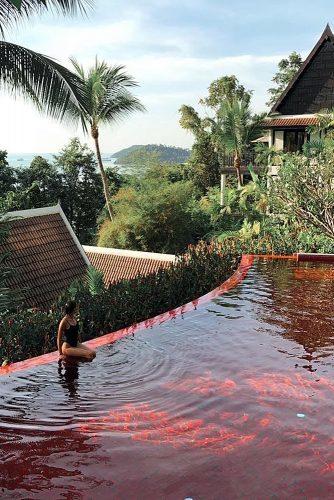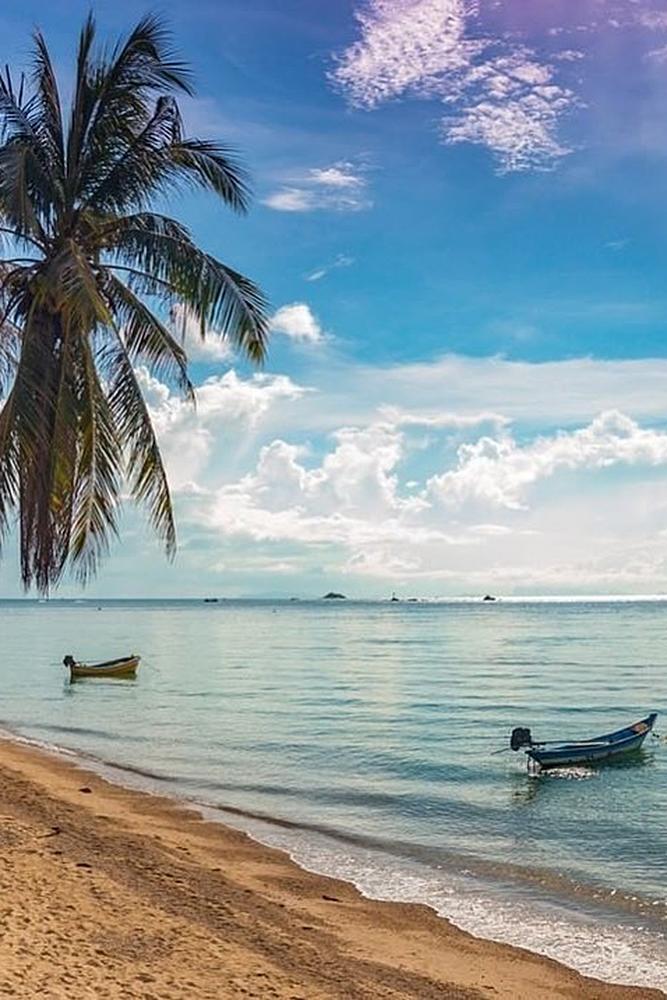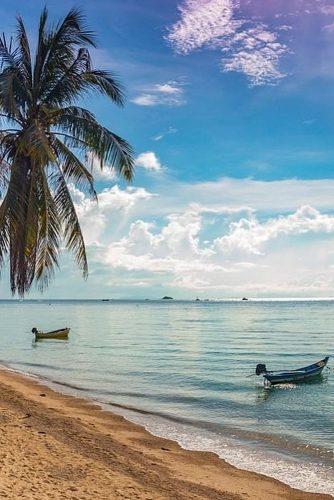 Why go: Known as the Vegas of Asia and one of the most popular honeymoon destinations. It features Beach Front resorts, picturesque landscapes, and beaches. Palate defying delicacies, friendly people and lots of fun. If you're a couple that loves romance, fun, and adventure, this is your place.
What to see: See the beaches and palm forged coastline of Phuket, the caves and coral reefs of Krabi. The hills, mountains and tribal villages of Chiang Mai and Ngan national park. Experience the view of the full moon from Koh Phangan. Do not forget to stop over at the Phaeng waterfalls.
What to do: Go snorkeling in Koh Tao, hopping tour of the four Phuket islands and water sports in Maya Bay. Go ahead to visit the temple of the reckoning Buddha, then shop till you drop in Bangkok – one of the most visited cities in the world.
Orkney, Scotland
Source: simon__ward__, canadiangirl_abroad, jamwrights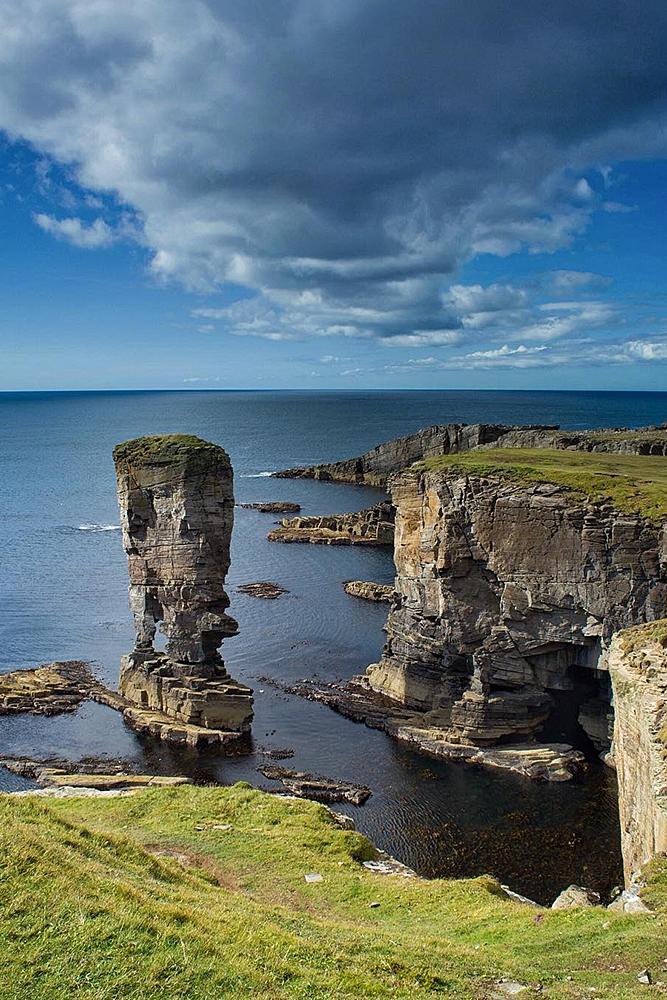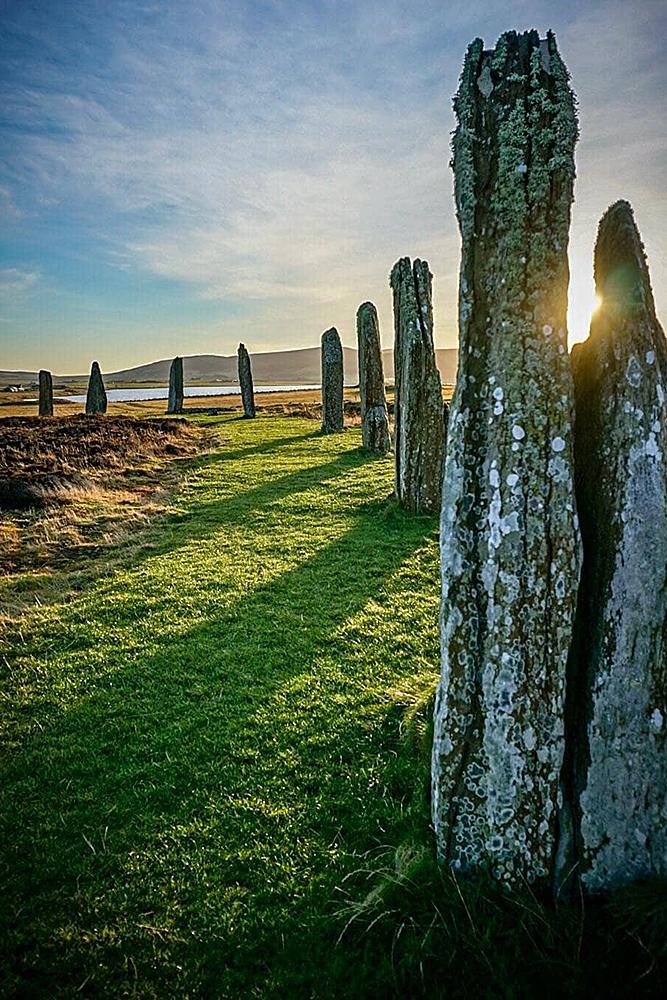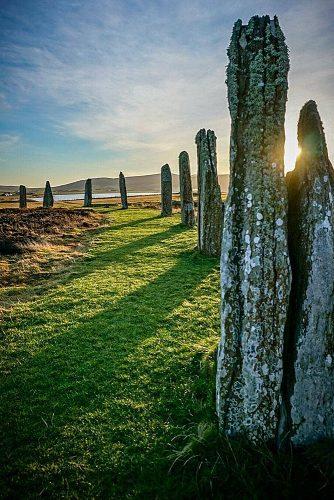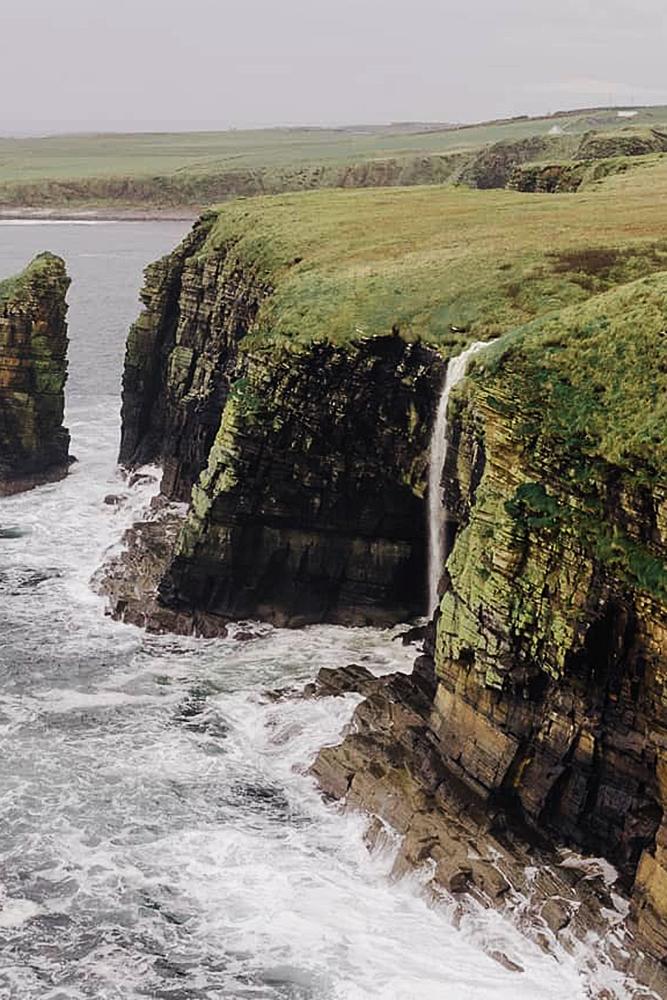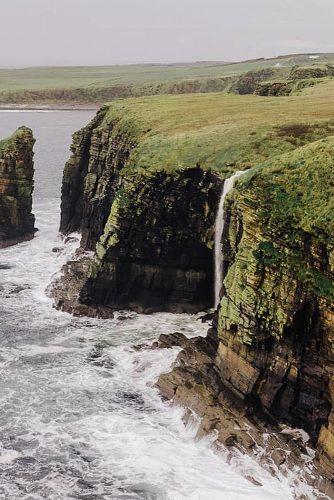 Why go: Not one of the most popular choices for honeymooners, it is a place filled with untapped and raw beauty. Orkney is a remote place with striking beauty. Rich in culture, historical landmarks, and world-renowned festivities. It's for the laid back couple who want somewhere very remote.
What to see: See the crown jewels on display in the 12th to 16th Edinburgh castle. Watch the penguin parade at the Edinburgh zoo and marvel at the beauty of orderliness. Take a trip to Stromness to see the historical sites and its ancient ruins.
What to do: Scotland is the home of golf, so don't miss out on it. Play golf at Gleneagles. Have some good scotch during the population scotch festivals along river Spey- as it is Scotland's heritage. Take trike tours of the Neolithic Orkney and visit the distilleries too.
Harbor Island, Bahamas
Source: weekendsplease, cabomexicobcs, marianneetsesvoyages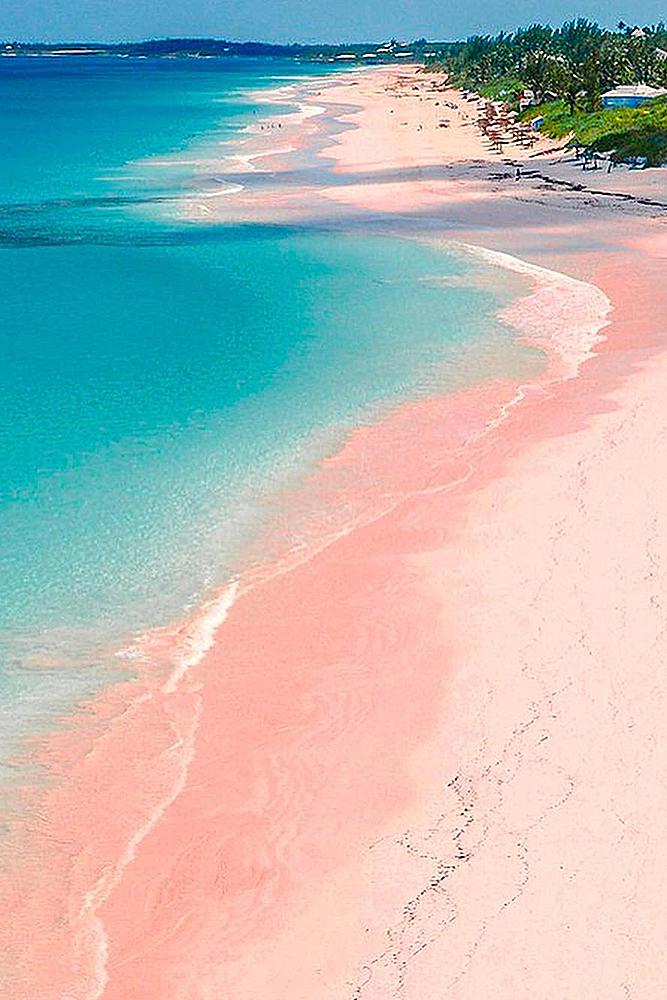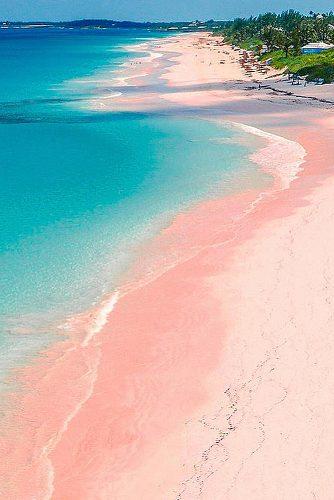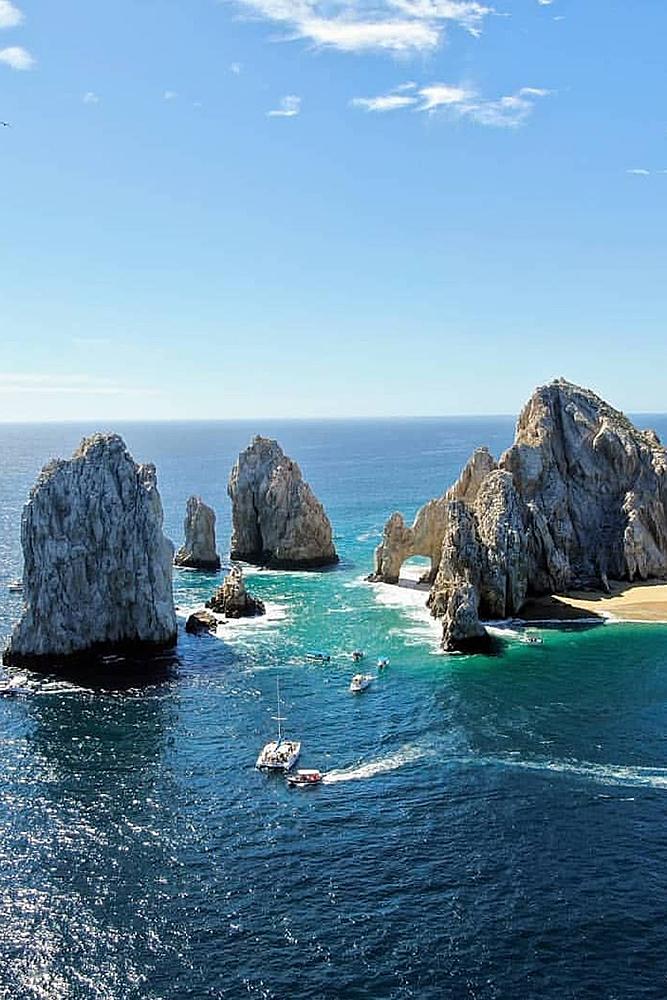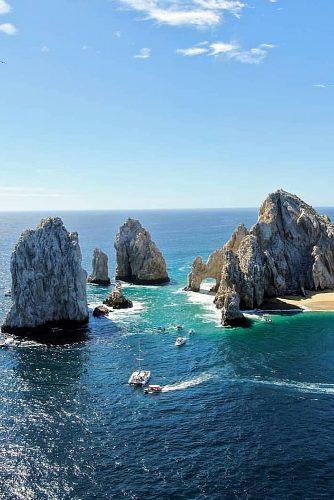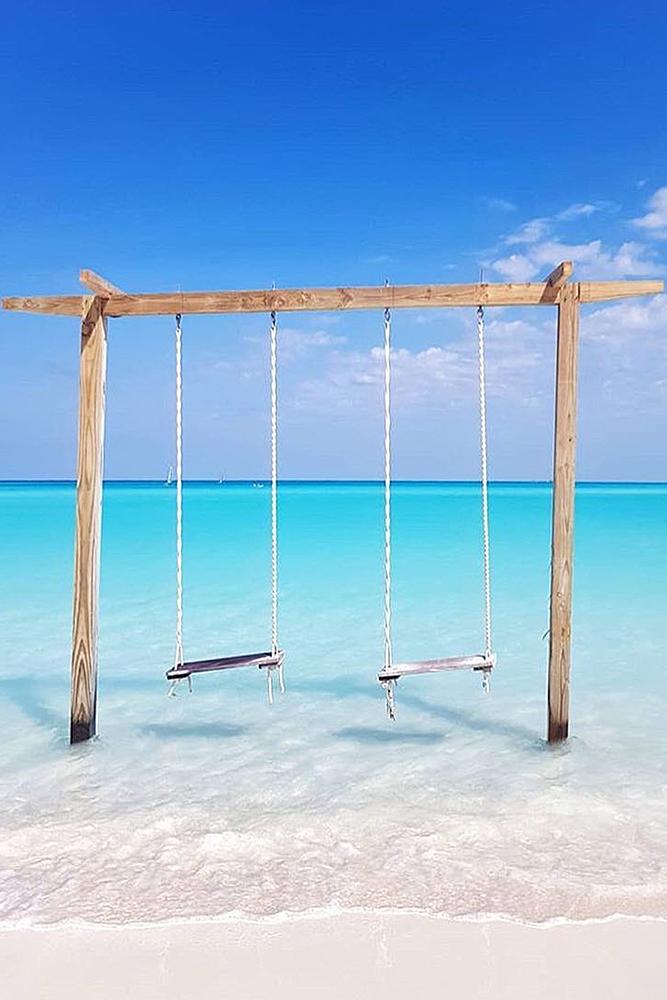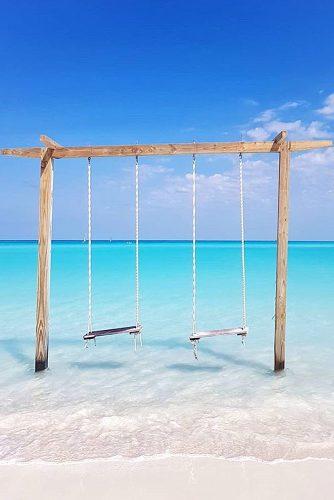 Why go: Known as the paradise of the tropics, this is a place to go for a laid back, cozy and lazy honeymoon. It is one of the best honeymoon destinations with pink sands that are rose colored by day and pink by night. Then there is the sunshine for great tans, beaches, resorts, alluring food and charm to make an elegant honeymoon.
What to see: Watch the Junkanoo parade, see the 18th-century churches and forts in Harbor Islands. Take a tour of the Gray cliff chocolatier factory and make your own signature chocolate.
What to do: Ride a water taxi to visit the ancient Gregory town, go cycling kayaking and snorkeling in the shallow water and coral reefs. Enjoy horseback riding on the pink sands, try bonefishing and finish up by shopping for Bahamian souvenirs.
Cape Town, South Africa
Source: picstagramms, emmett_sparling, jpljason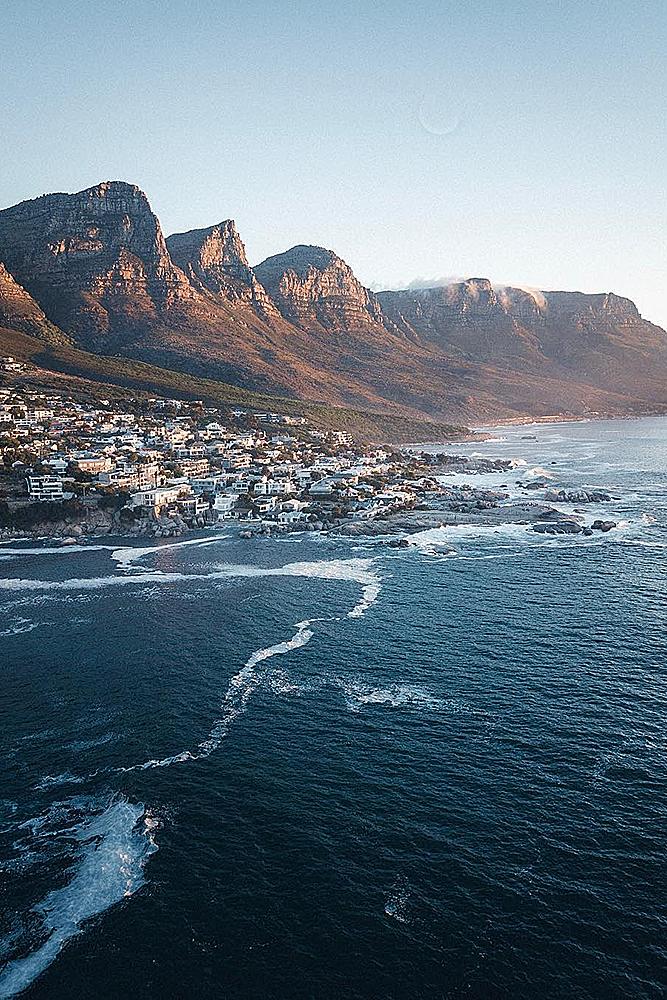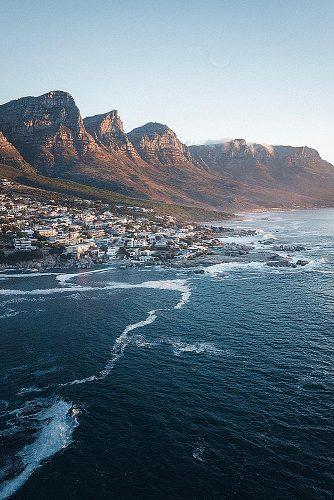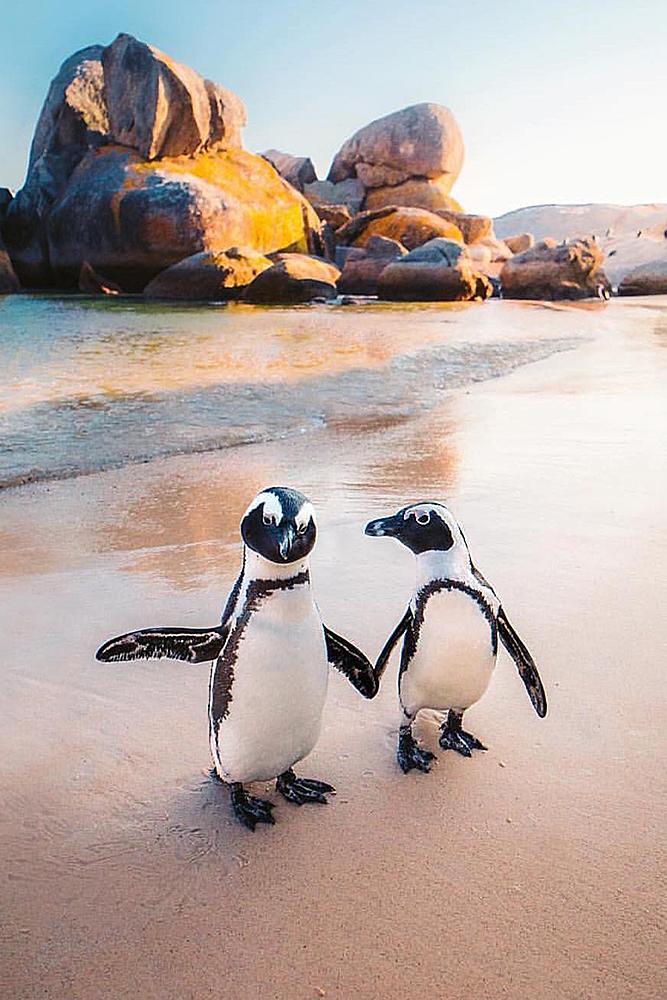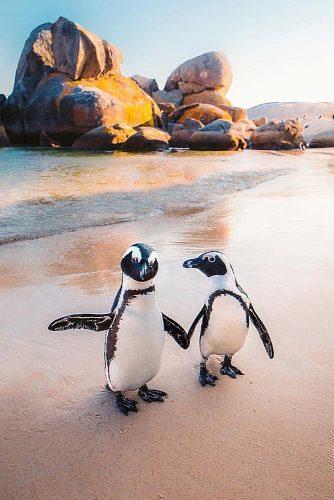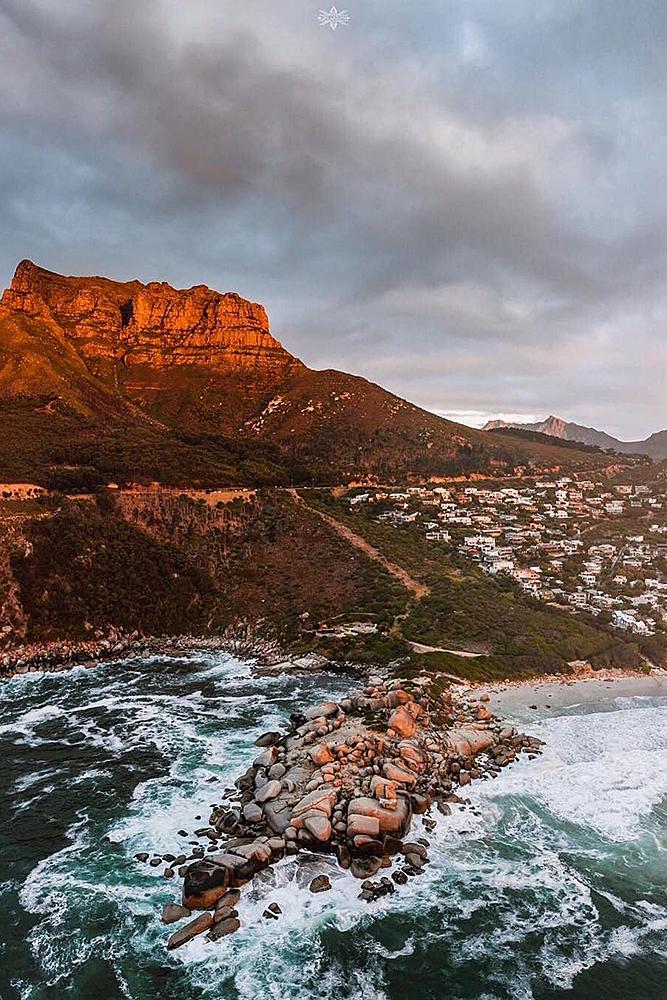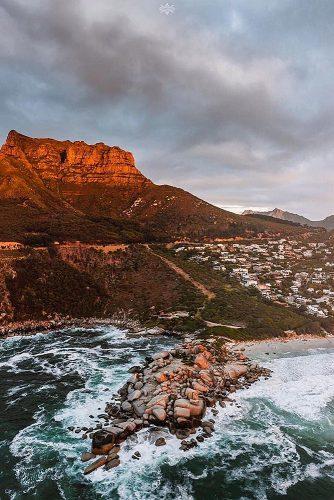 Why go: Talk about unending landmass, near heaven peaks and harbors that never sleep. This is the huge and enchanting city of Cape Town. It has perfect weather, picture perfect backdrops, and so much attraction. The ideal African soil for the romantic couple.
What to see: Go see the food market, aquarium, and amphitheater at Victoria and Alfred Waterfront. Fly a helicopter over the Cape of Good Hope & cape point to see the confluence of the Atlantic and the Indian Ocean. Visit the Cape Point Nature Reserve and take a sight of Mandela's prison in Robben islands.
What to do: Hike the table mountain national park, get to the top of lions head mountain and go cage diving. Surf at Llandudno, enjoy beach horse riding and skating.
Santorini, Greece
Source: izkiz, izkiz, shangerdanger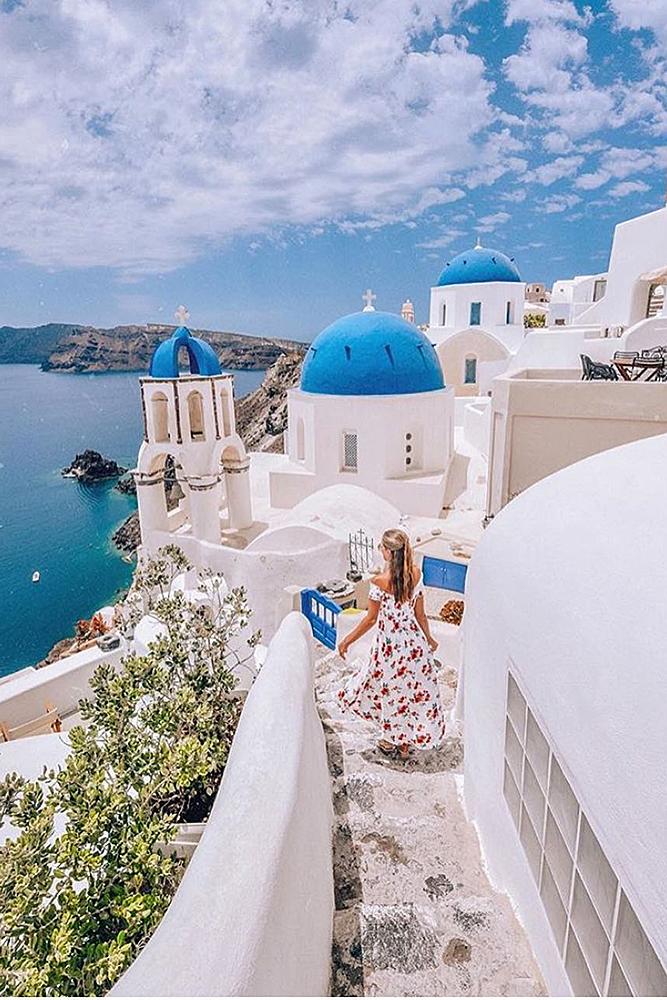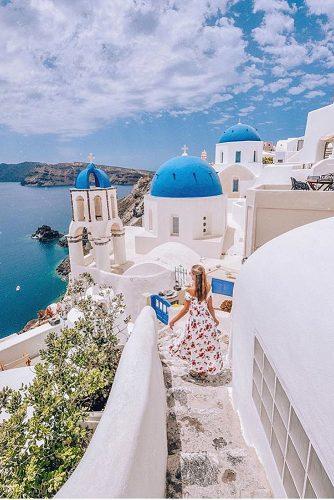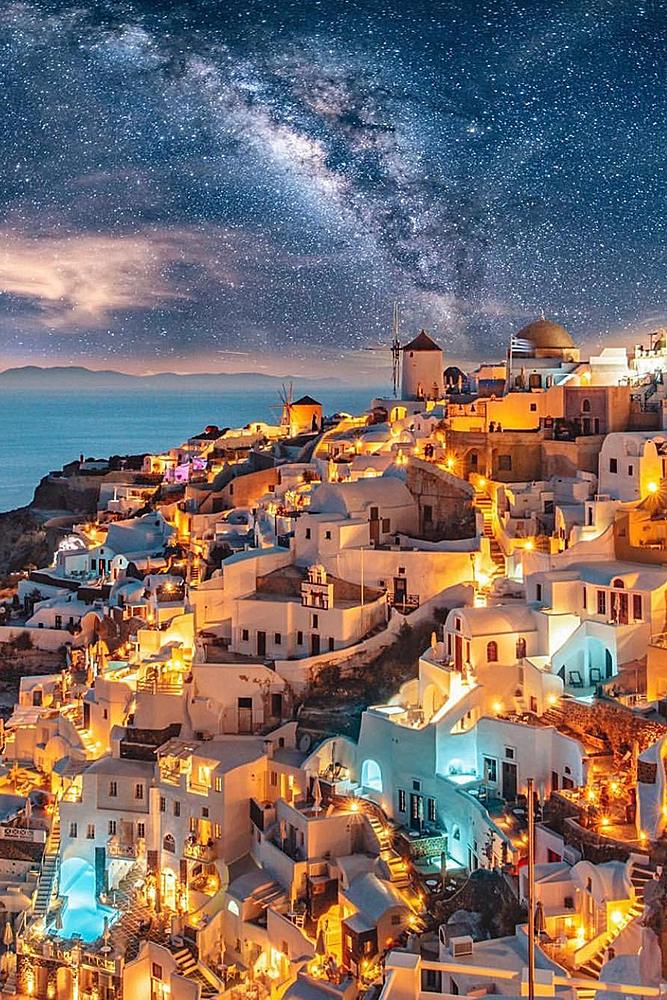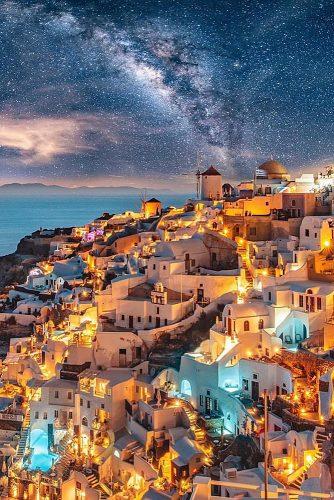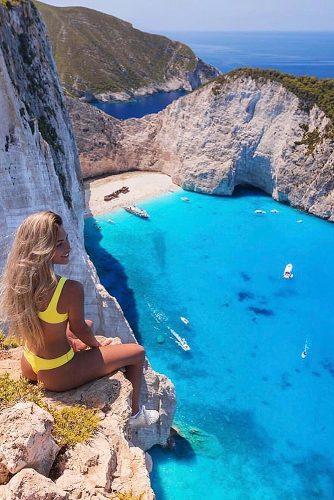 Why go: Characterized by the pristine waters of the Aegean Sea, rugged landscapes, and huge volcano. It features whitewashed houses at the edge of Caldera cliff. Santorini boasts of a cosmopolitan style, calm sceneries, and dramatic views. One of the best places to honeymoon for the perfect romance, nature and loved up getaway.
What to see: Watch the beautiful sunset in Oia, view the antique city ancient Thera. See the active volcano in Caldera, the mystical red beach in Akrotiri ruins and its archeological sites.
What to do: Jump off the cliff and into the Mediterranean Sea at Amouli Bay and hike the Skaros rock. Sunbathe at the beaches of Kamari and Perissa and skinny dip in the hot springs. Enjoy a cable ride and visit the farmlands & wineries.
Fiji
Source: jeremyaustiin, emilykaszton, missgreenteayogi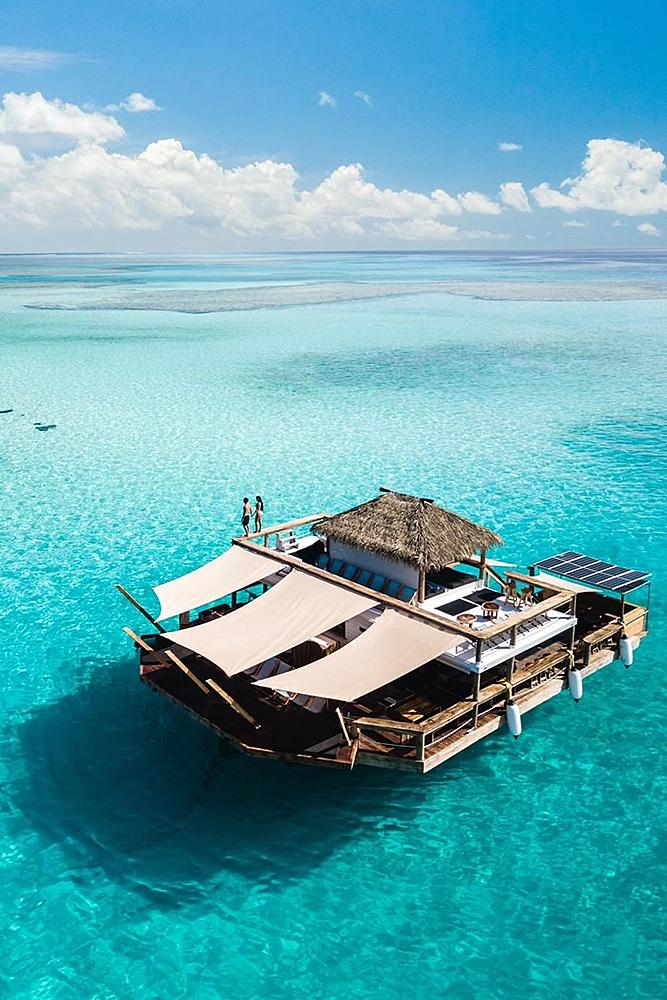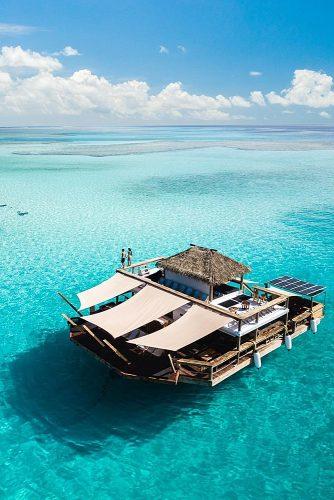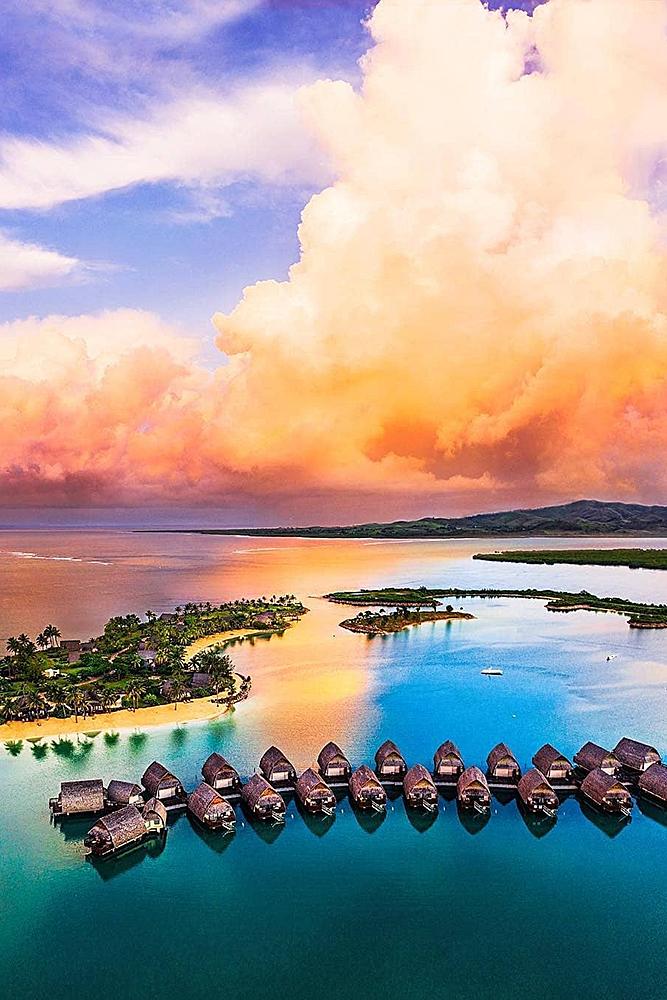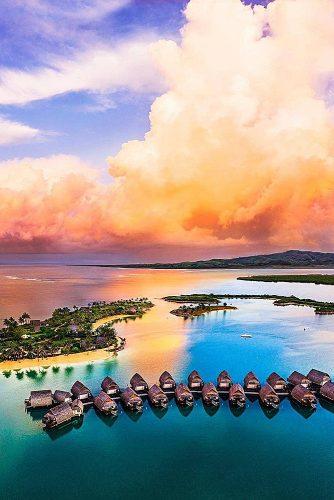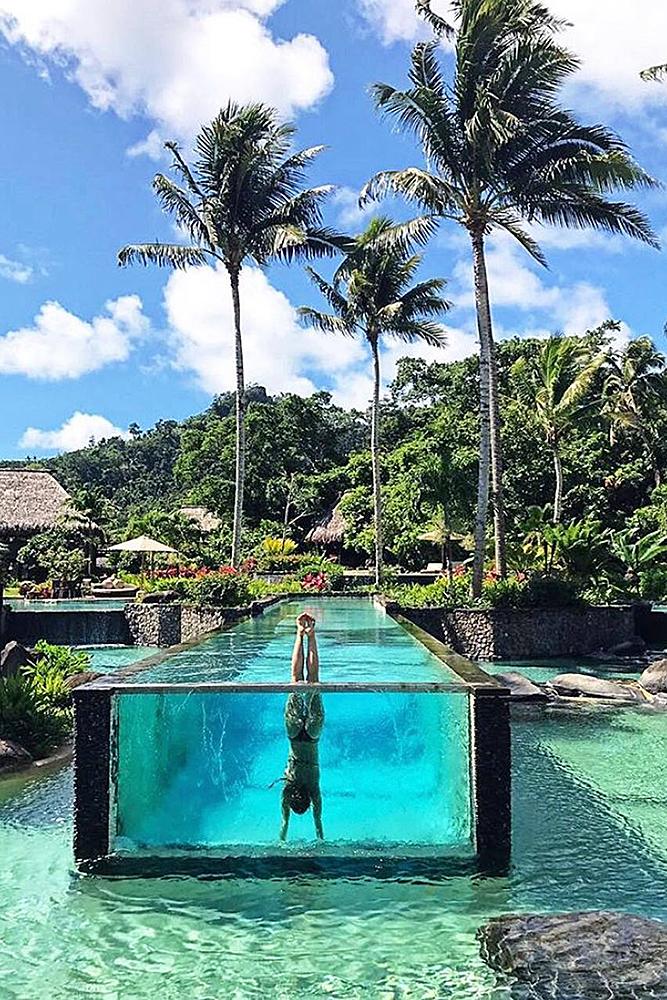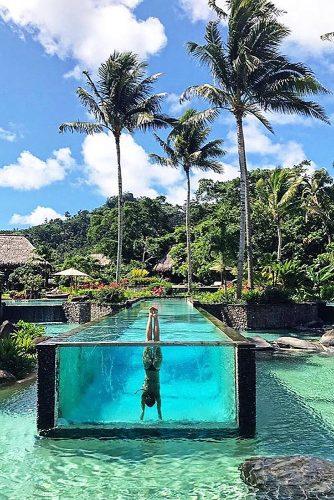 Why go: The island of Fiji is quite blessed with small white sand remote beaches. It's lined with palm trees, beautiful turquoise water, and a breathtaking sunset. The perfect place for the couple who loves nature. One of the best places for honeymoon.
What to see: Watch the beautiful black pearls at Savusavu and the pearl farms. Experience the Fijian love feast and watch the Beqa fire warriors demonstrate.
What to do: Visit the waterfalls, rain forest, wildlife, and watch rafting expeditions.
Los Cabos, Mexico
Source: luxuryretreats, omnialoscabos, cabomexicobcs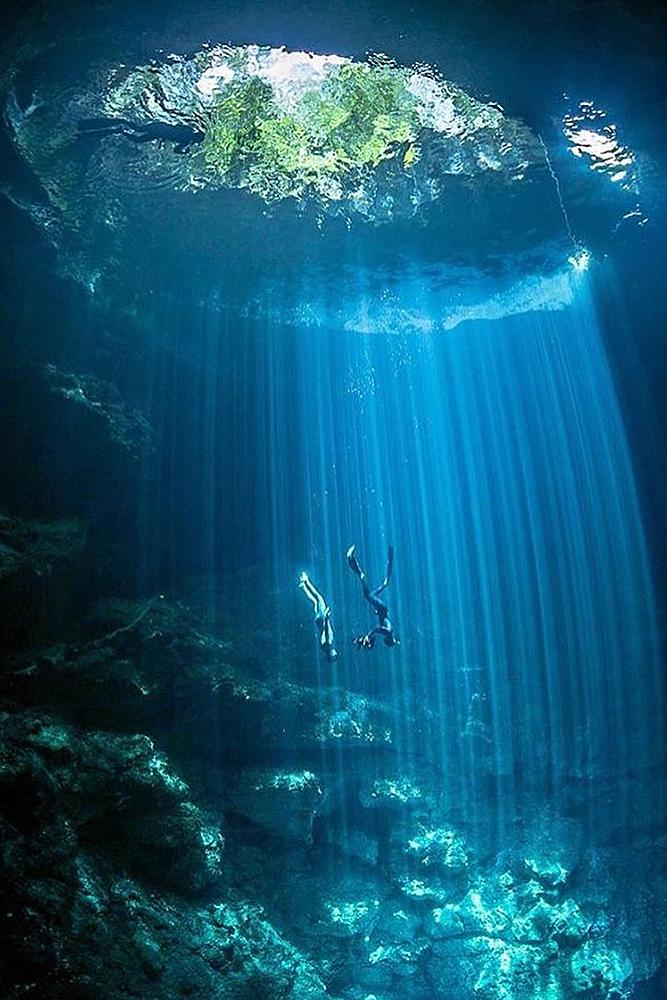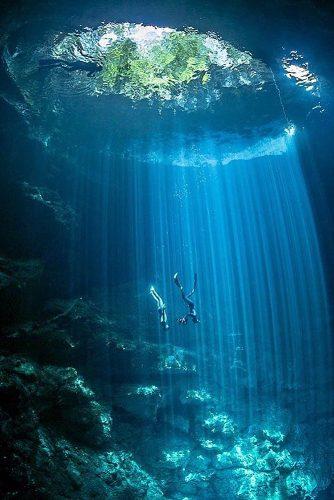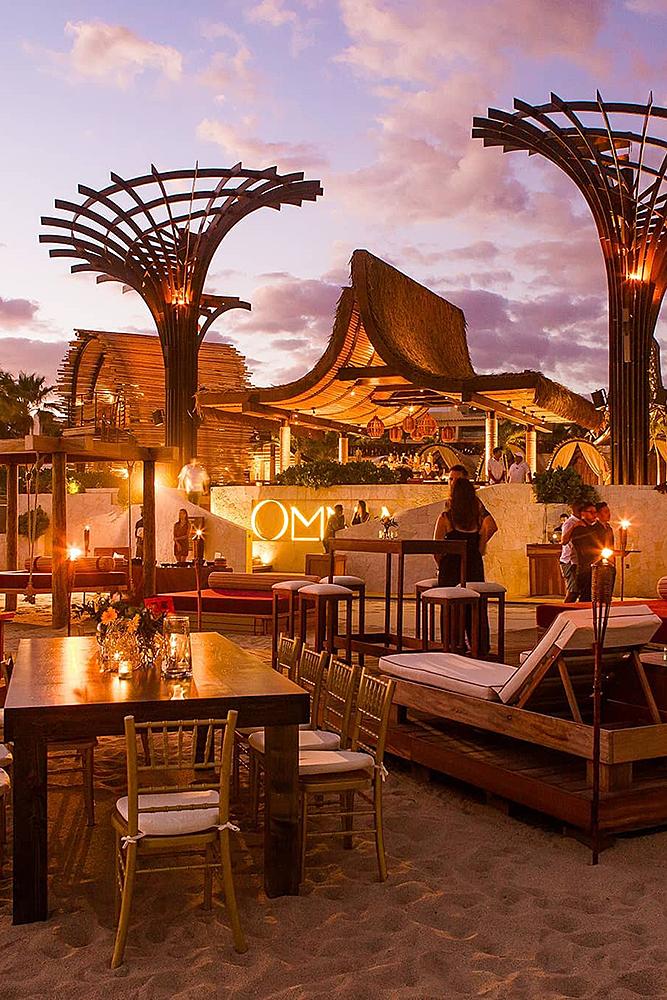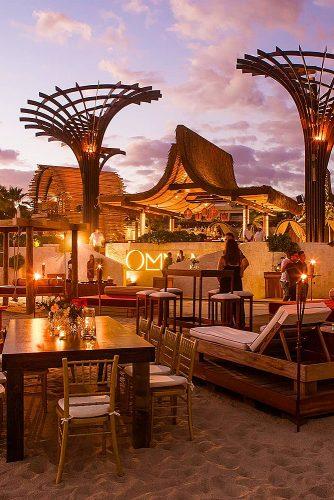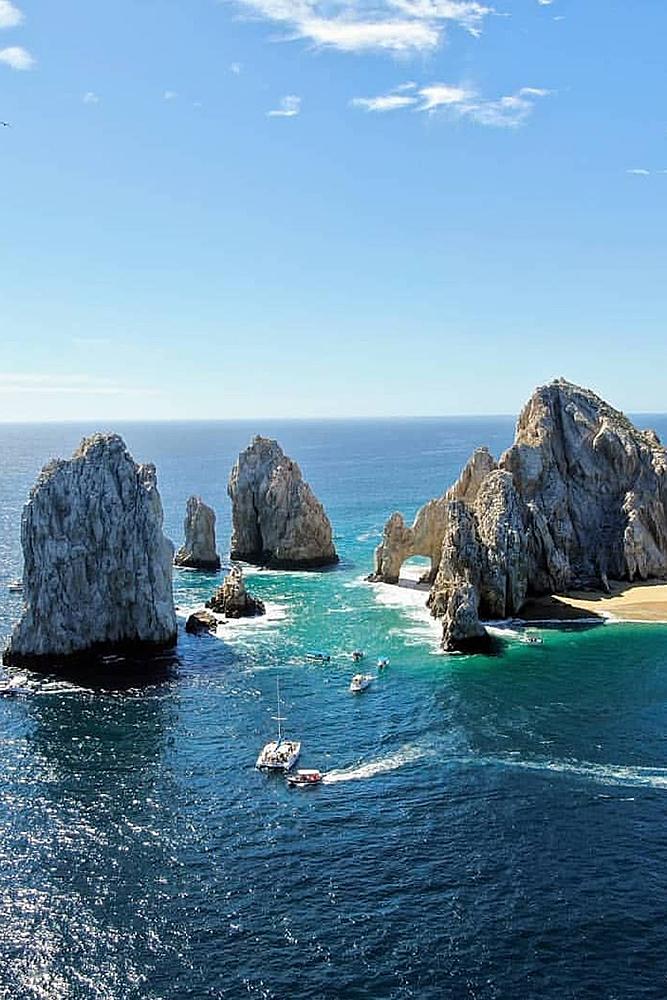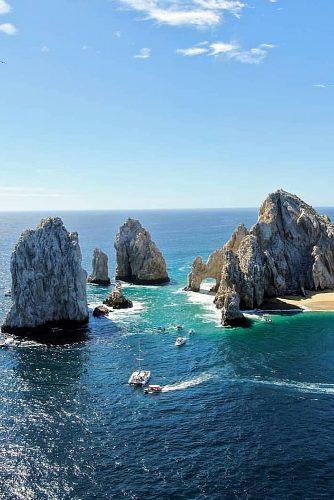 Why go: The sunny and scenic city of Los Cabos is calmly located along the Baja peninsula. Known for its luxury, enthralling sunsets, and seafood, it has so many attraction including some of the world's most famous golf courses. This is a place for the adventurous couple.
What to see: See the historical magical village of to-dos Santos, watch the art walk in San Jose Del Cabo and visit some historical sites. The Playa Del Amor, the beach of love and divorce is also a place to see.
What to do: Scuba diving at Cabos Bay, night dining in Cabo San Lucas, horseback riding, snorkeling, and swimming with the dolphins.
Top 10 Most Romantic Beach Honeymoons
Some of the best honeymoon spots around are purely romantic. A place for strictly romantic getaways and love renewals. From the ancient town of Belize to the bubble of Hawaii, and down to the sunny city of Acapulco… The beauty of love remains.
Ibiza
Source: seaibiza, anna_h.a.r, leavingtolive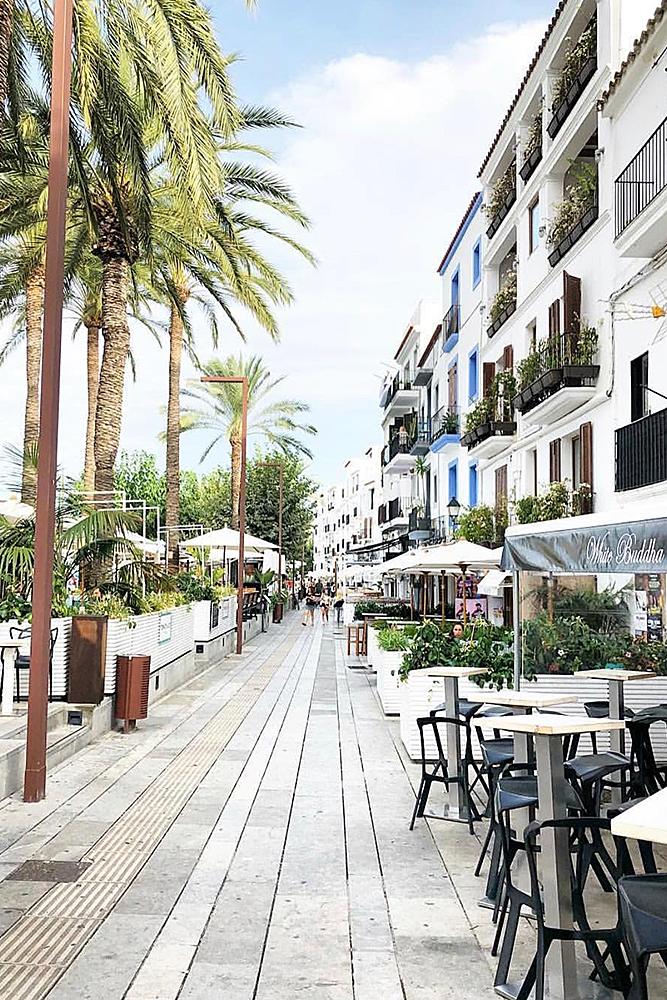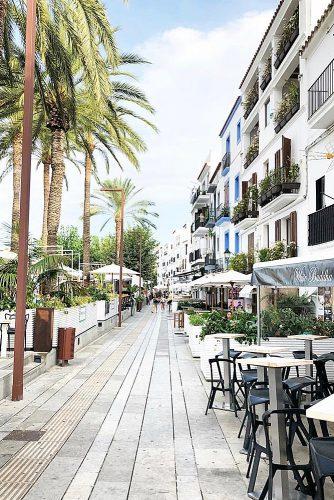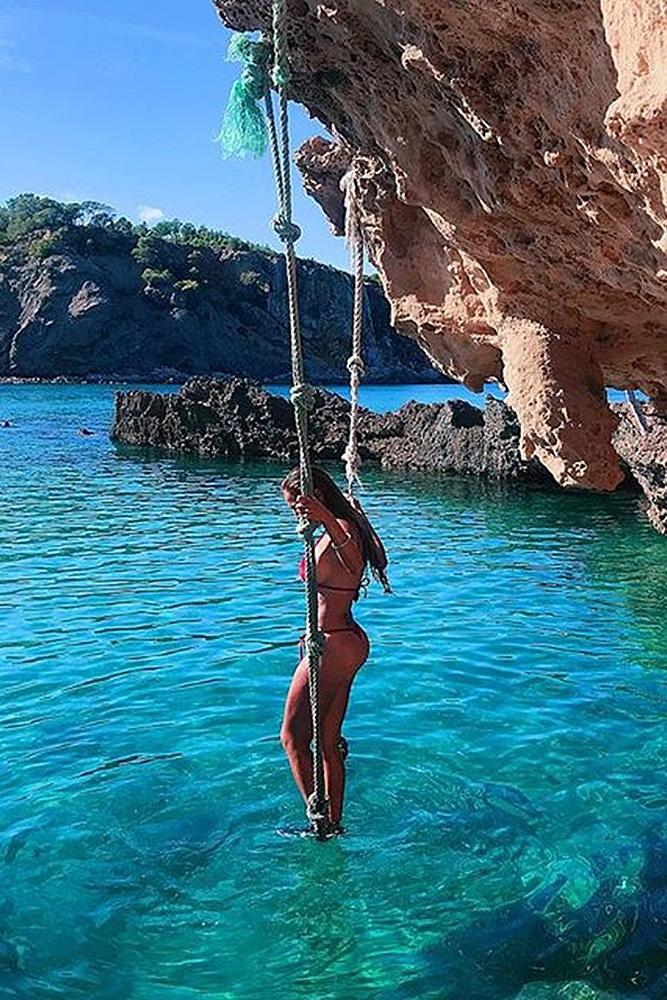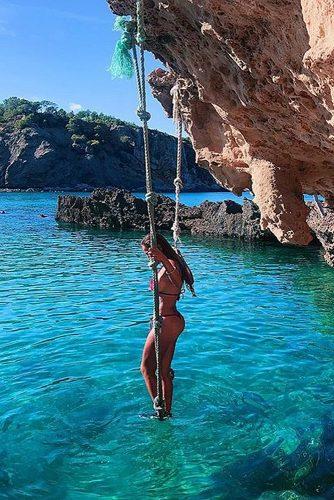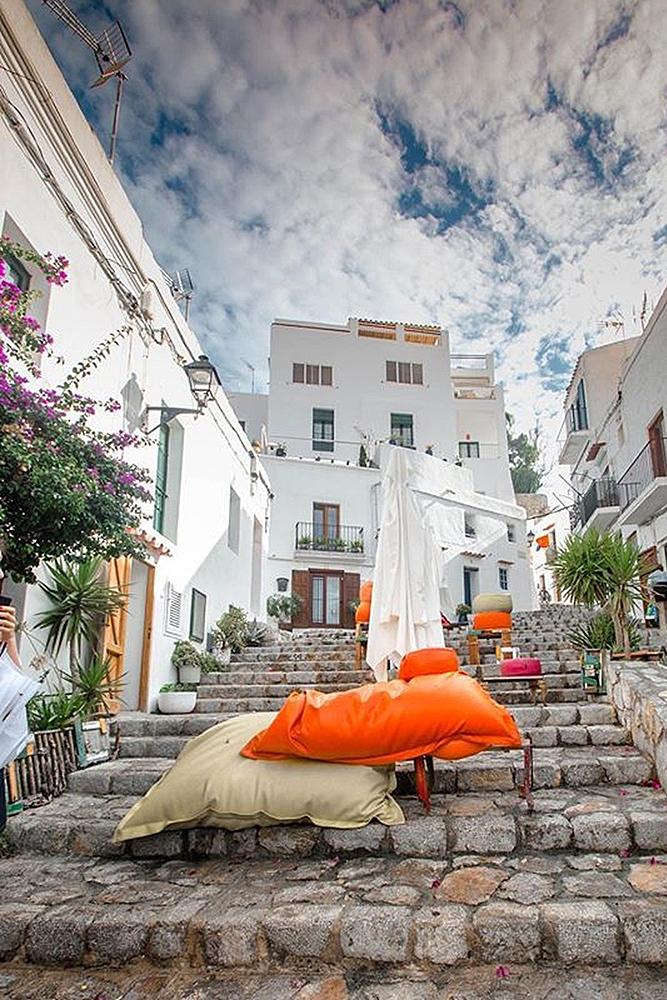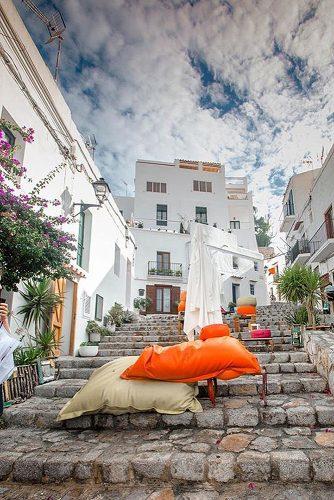 Why go: Home to scenic spots, beautiful beaches, and bright days. Breathtaking vistas, shielded coves, and upscale restaurants. This is a place of love, light, and romance.
What to see: Sunrise at Es Vedrà, sunsets at Torre de Piratta. See meteor showers and flowering of almonds trees at Villa de la corona. Watch the untapped beauty of Formentera.
What to do: Walk through the sea saline's natural park, climb to the highest peak of Ibiza in Sa Talaia. Go roller blazing in Puerta de Ibiza, diving, zip lining, and romantic dinner dates.
St. Lucia
Source: Best of St.Lucia via Flickr, Best of St.Lucia via Flickr, Best of St.Lucia via Flickr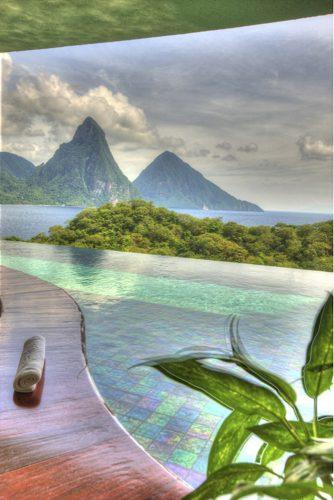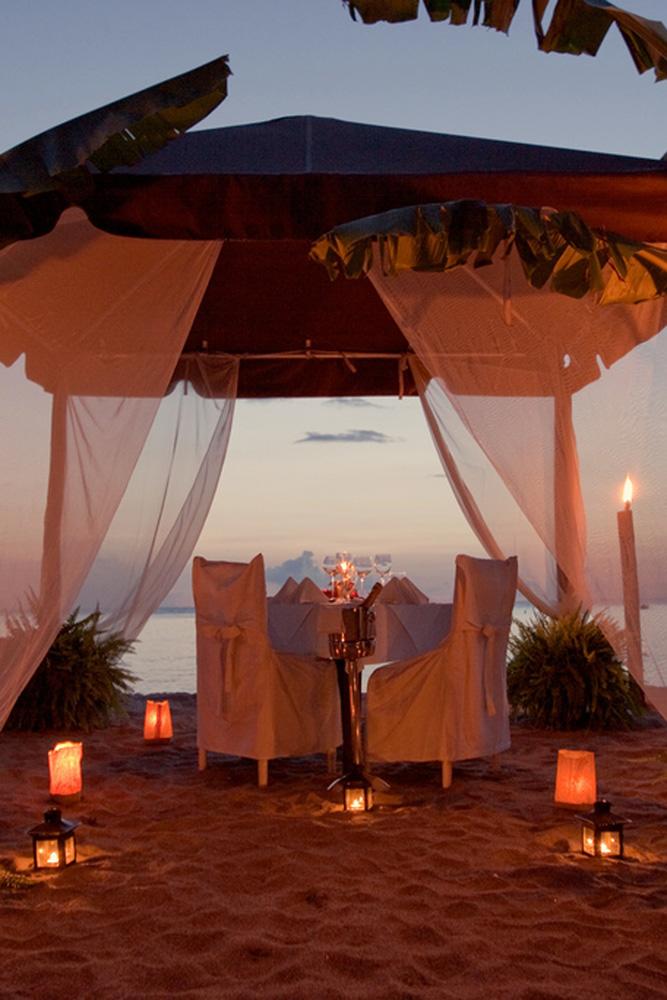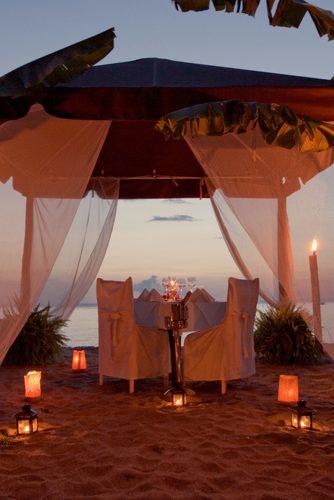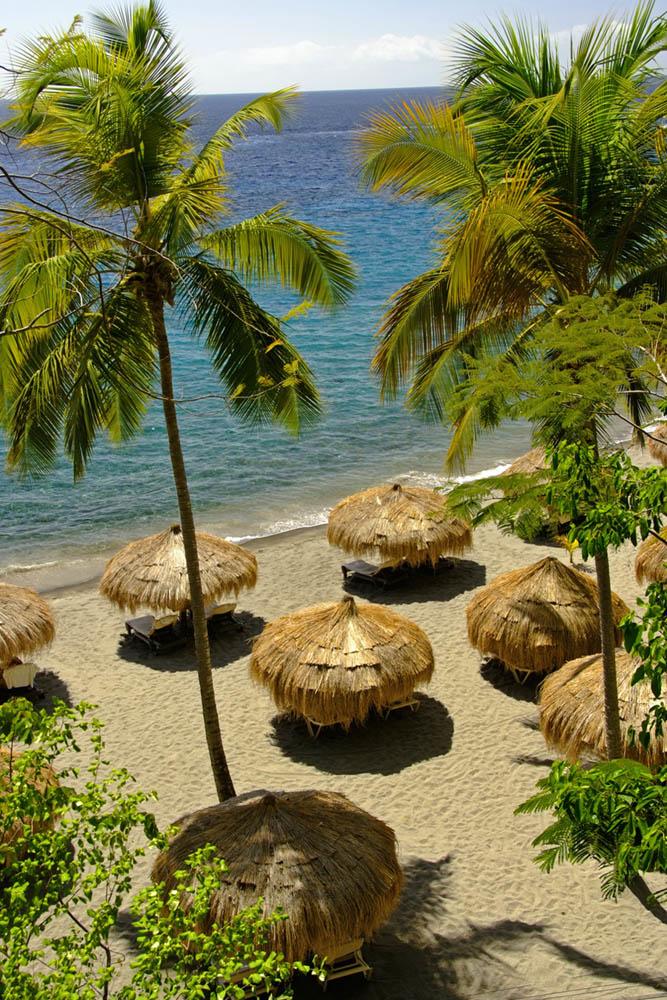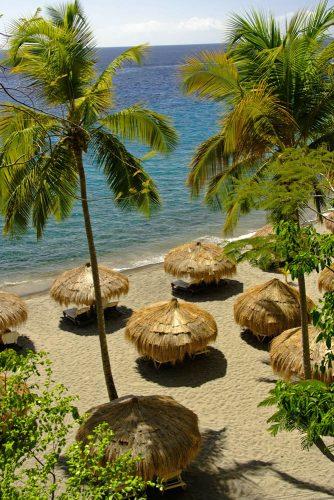 Why go: St Lucia is an Island that is well known for lots of activities. It features multiple landmarks, world-class beaches, nature, and sunset. The perfect romantic spot for honeymooners.
What to see: Diamond falls botanical gardens, the pistons rising from the sea, pigeon island national landmarks.
What to do: Diving: kayaking and snorkeling in the Ansa Chastanet. Shop at the Castries flea market, hike the Paul nature trail and relax on the Marigot Bay.
Placencia, Belize
Source: chinmoylad, kellyyhill, andyspinelli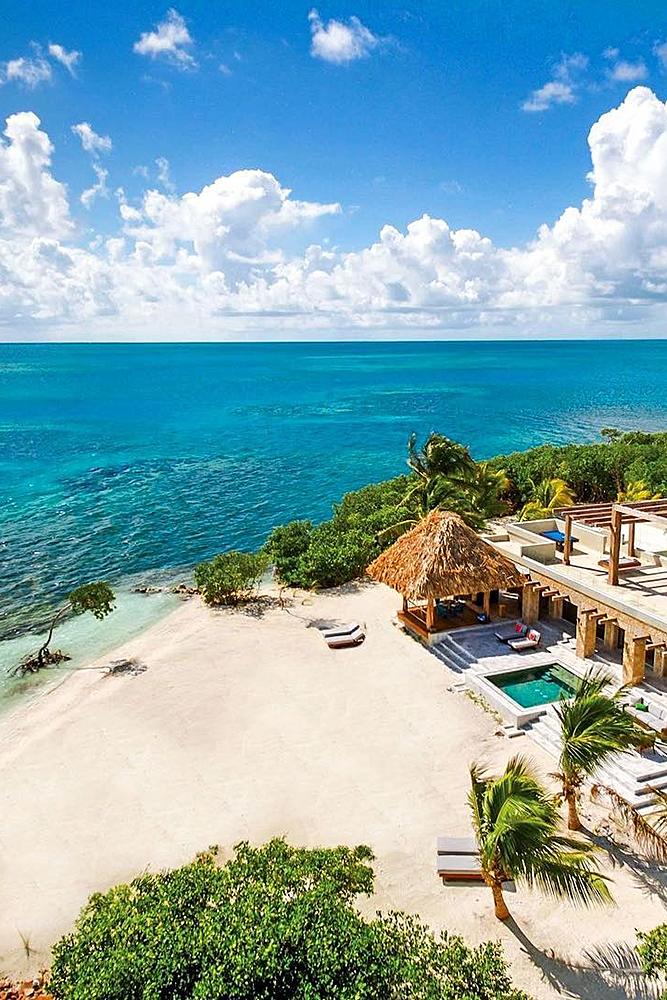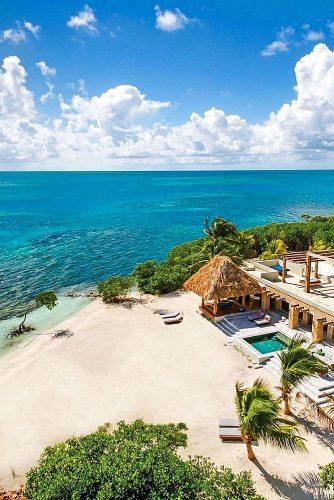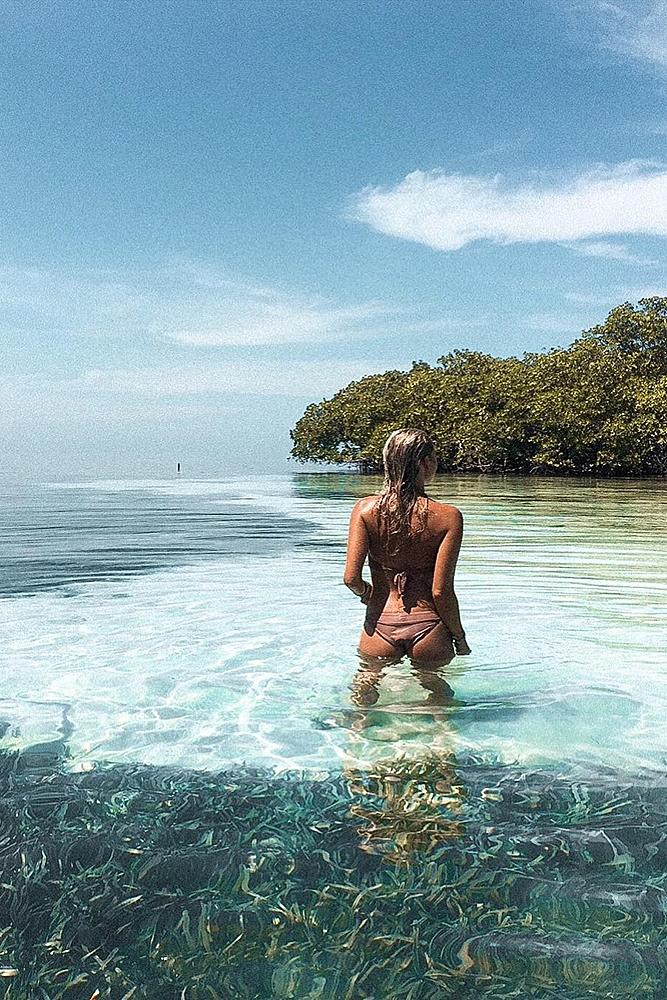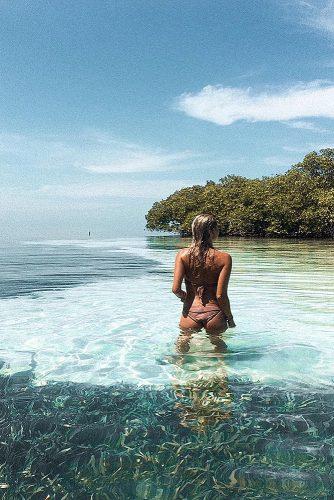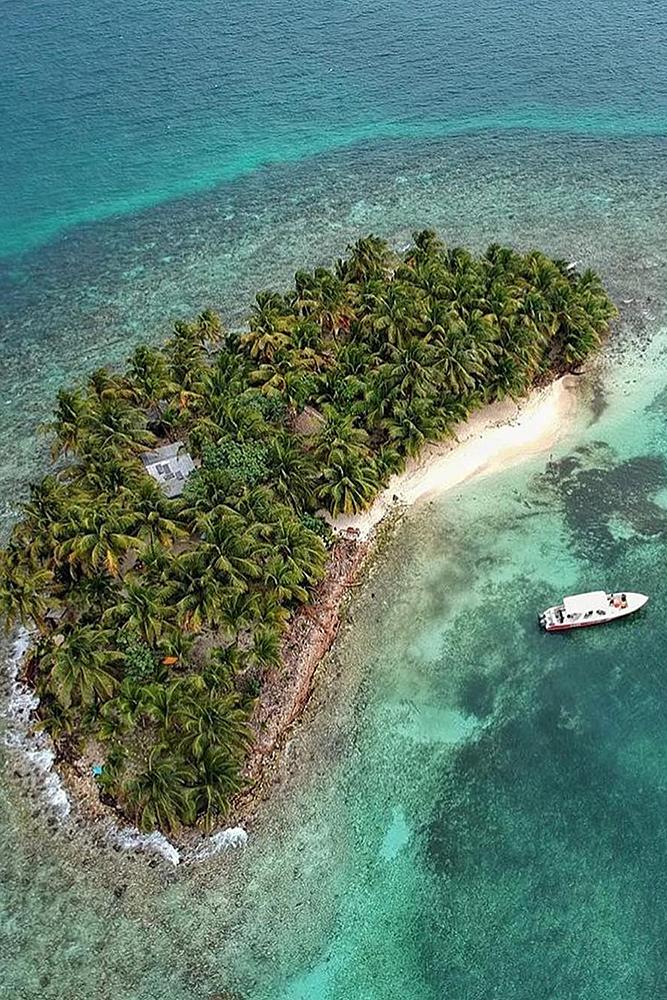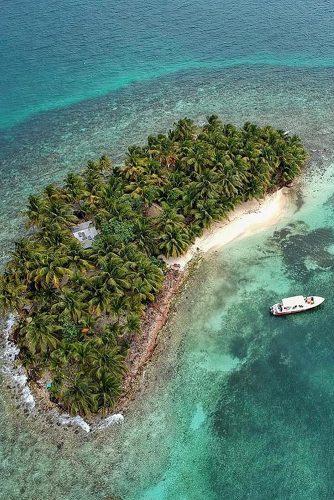 Why go: Placencia is the home to sparkling pristine waters, white sand beaches, tropical breeze, cozy, and laid back ambiance. The palm trees swoon and the weather is calm. It is a place in the Caribbean created solely for romance.
What to see: Cockscomb wildlife sanctuary, visit the resident howler monkeys, ancient Maya temples and go bird watching.
What to do: Go river tubing, kayaking, snorkeling and diving with the whales. Enjoy fishing tours, a boat ride tour to the Cayes, and Belize barrier reef.
Bali
Source: Instagram@slavinna022, Instagram@doyoutravel, Instagram@doyoutravel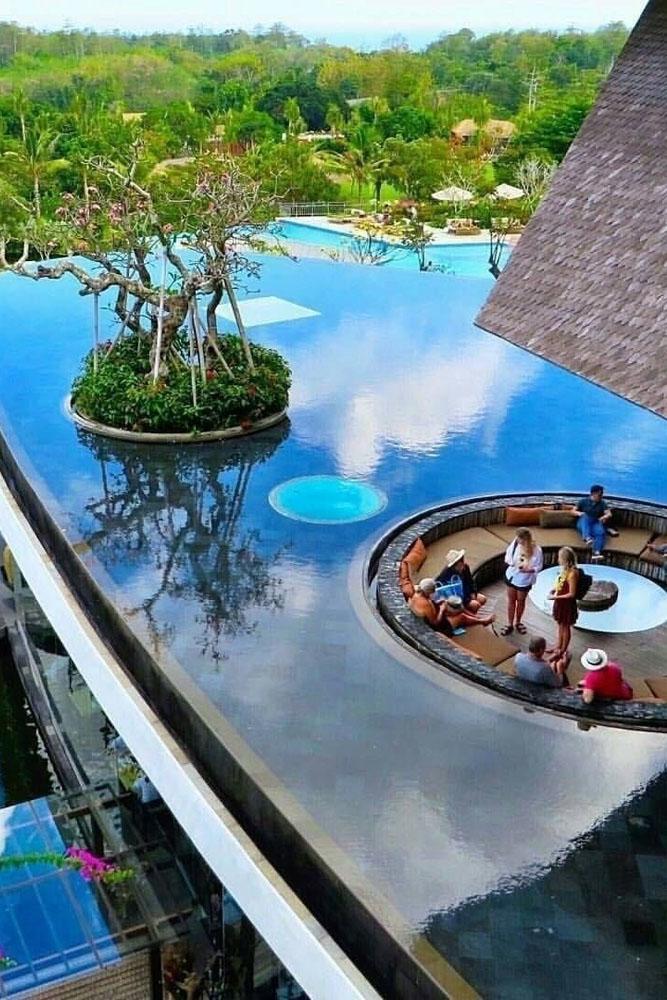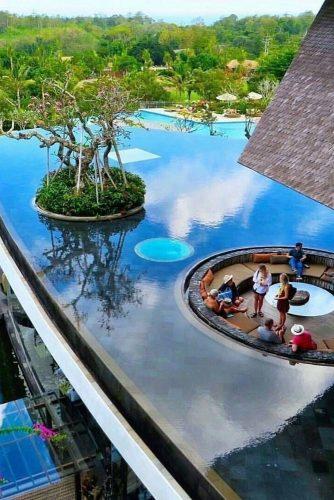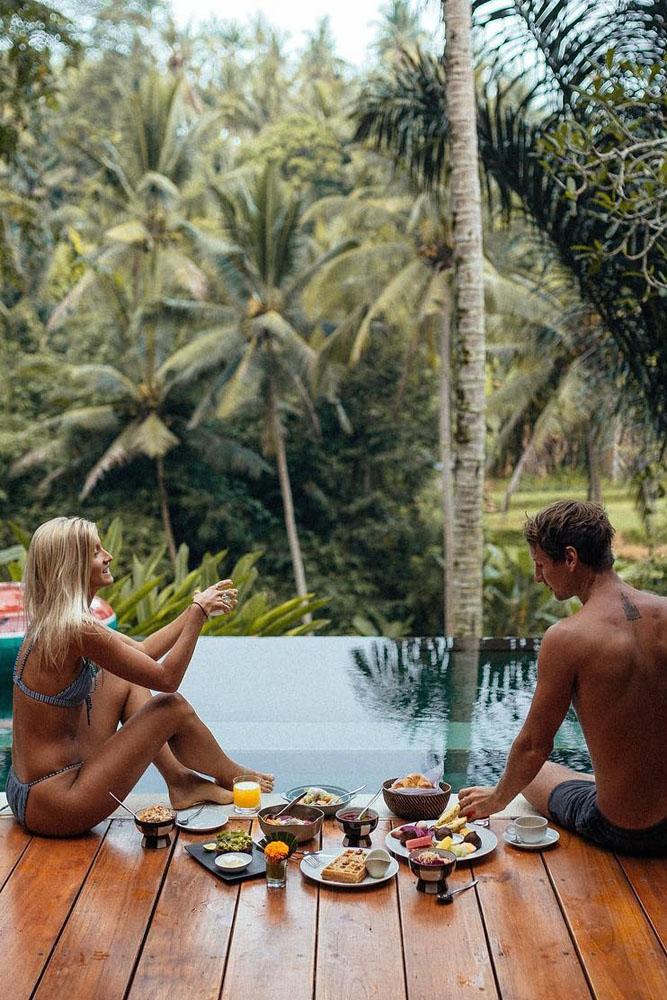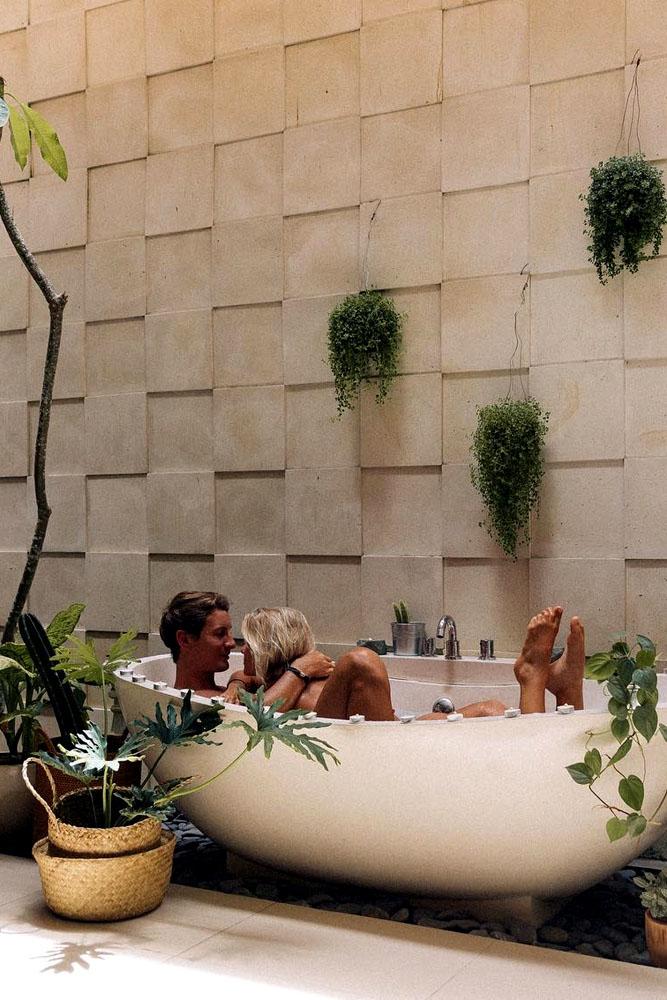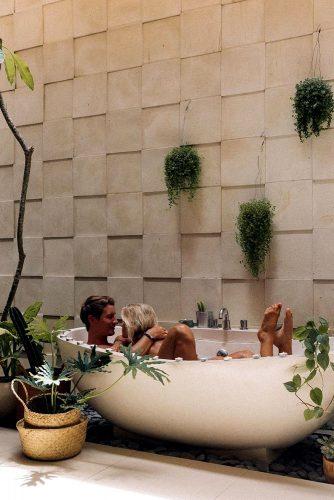 Why go: Bali is the hub of romance and paradise of Indonesia. It boasts of beaches, volcanic mountains, luxury beach resorts, legendary rice paddles, and Cliffside temples.
What to see: Sunset at Tanah lot temple, relax on the white sand beach in Kuta, visit to see the Tegallalang rice terraces in Ubud. See the mana river safari lodge, sunset at Chez Gado Gado, view the Git Git waterfall & Sekumpul.
What to do: Tour the Uluwatu temple, a wellness Samata retreat, swim in the Waterbom Bali and chase dolphins at Lovina beach. Climb the volcanic mountain Batur.
Mykonos, Greece
Source: takeoffwithlove, allexphotography, margarita_karenko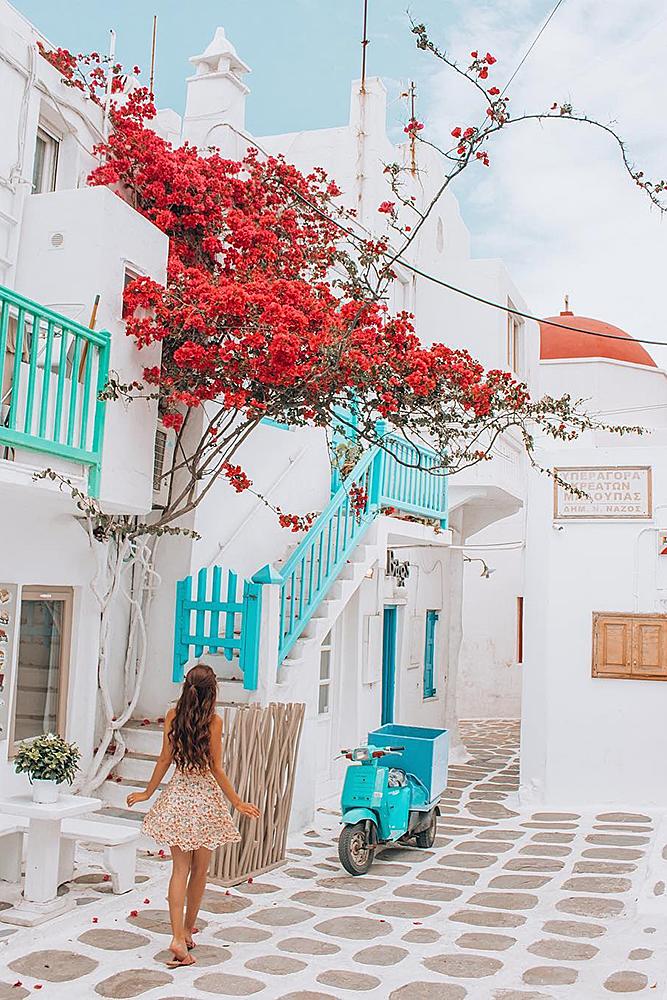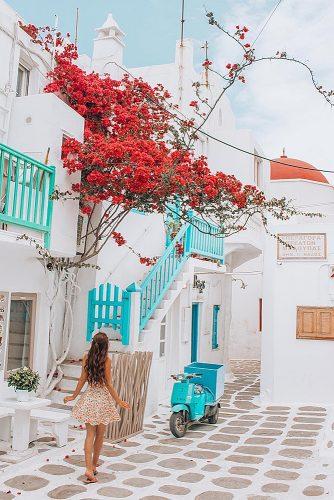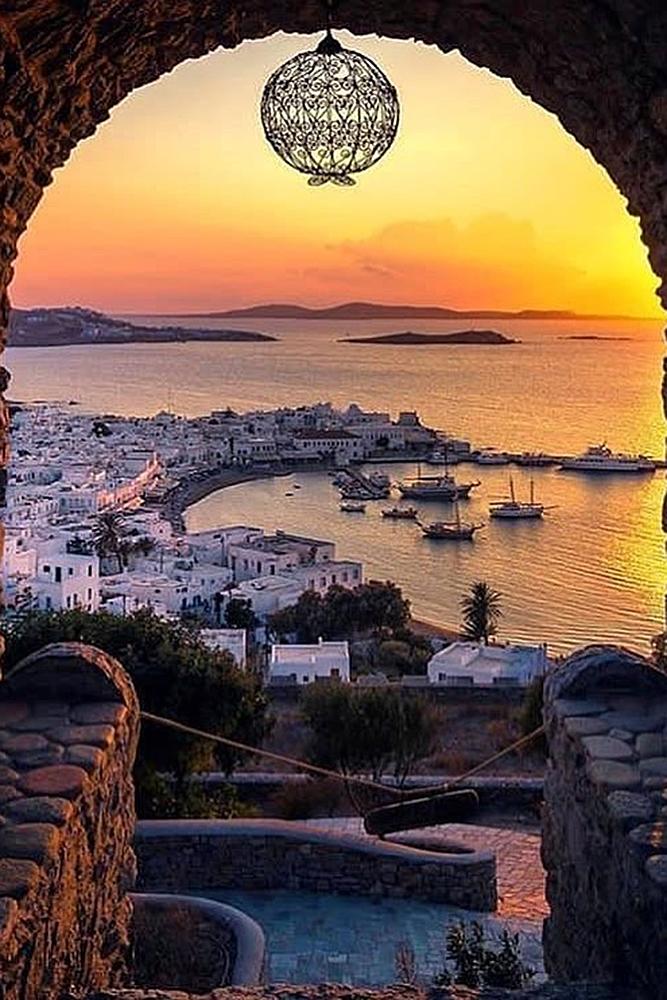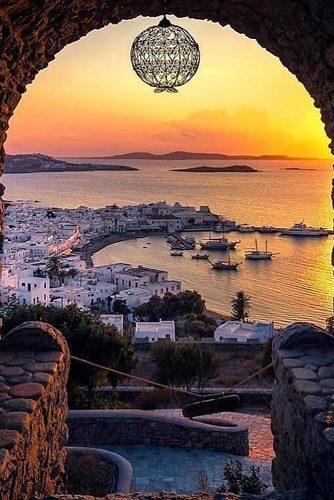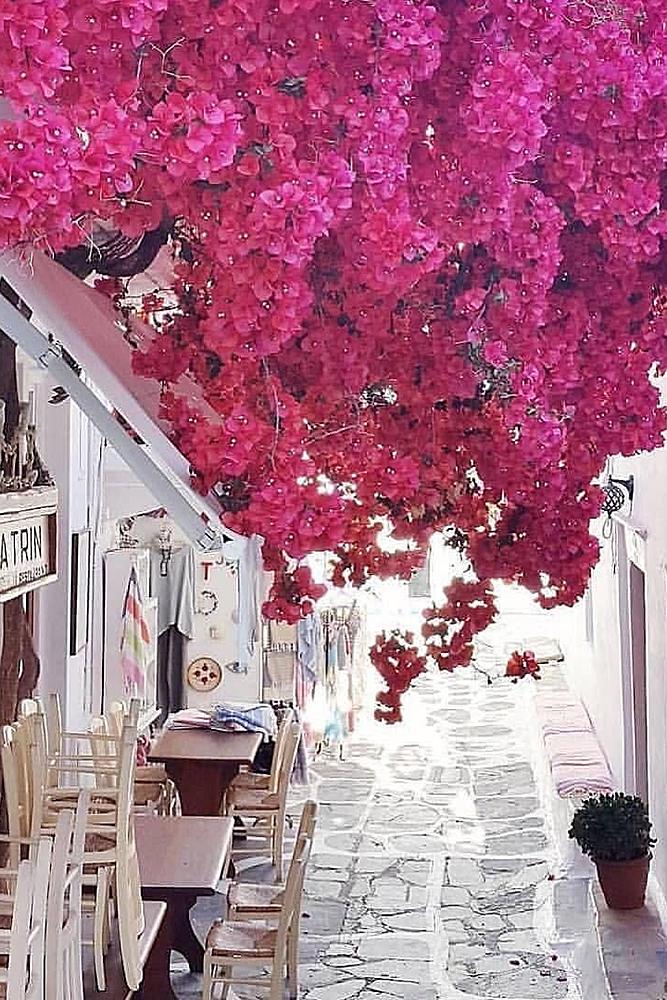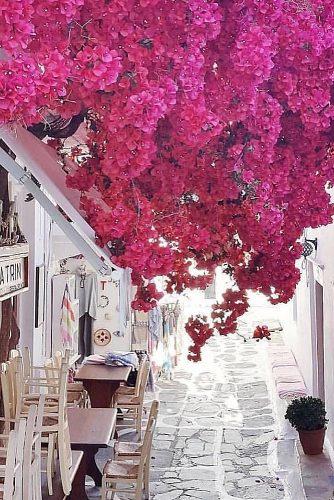 Why go: This is one of the best honeymoon destinations known for the party life and late nights. It features Bougainvillea lined streets, exotic beaches, and remote hilly terrains. This is an island of pure romance and late nights.
What to see: The medieval houses of little Venice, beaches, 16th century Kato Millis or windmill. Visit the Byzantine jewel of Mykonos.
What to do: Go scuba diving, tour the ancient city of delis, shop along Matogianni, explore the Islands and hidden coves on a catamaran.
Santa Barbara, California
Source: Pretty Chic, Peter Adams Photography, Valerie Manne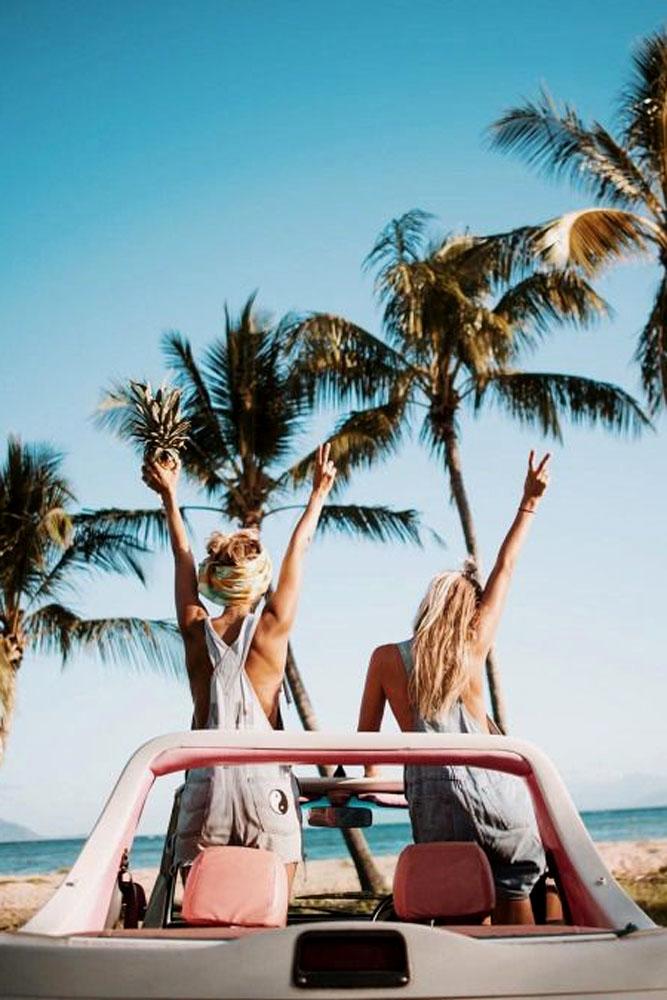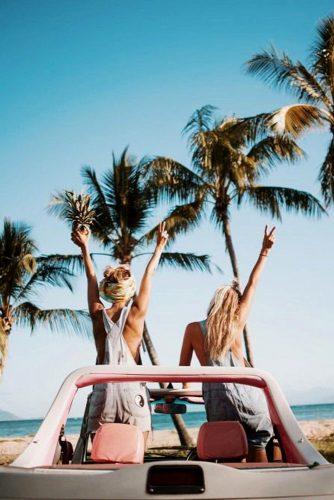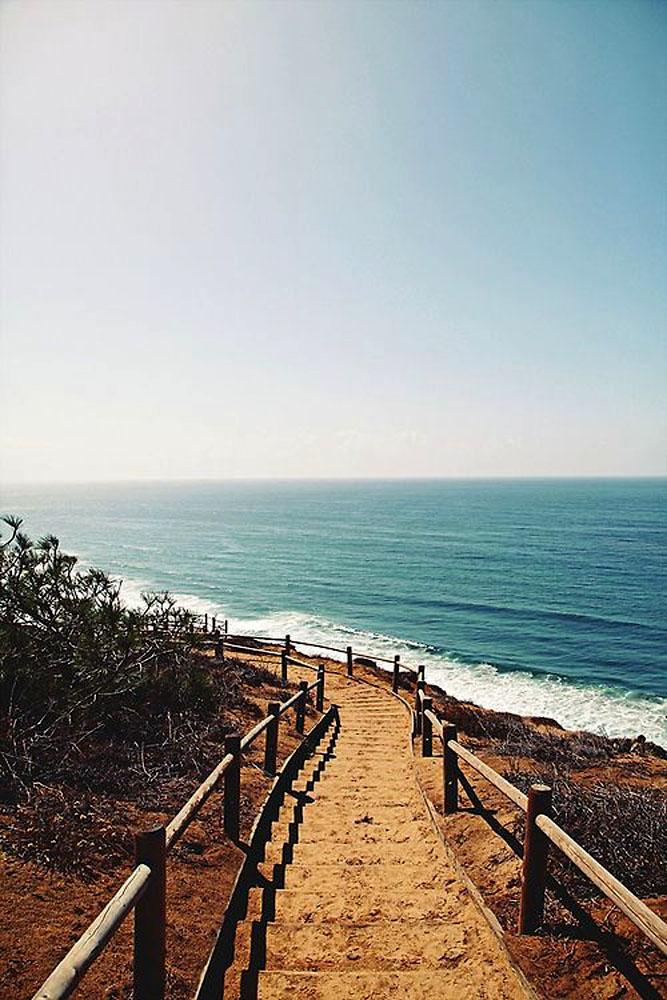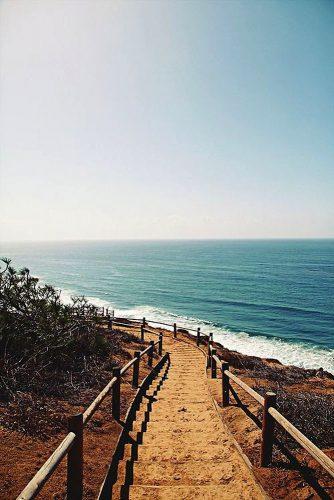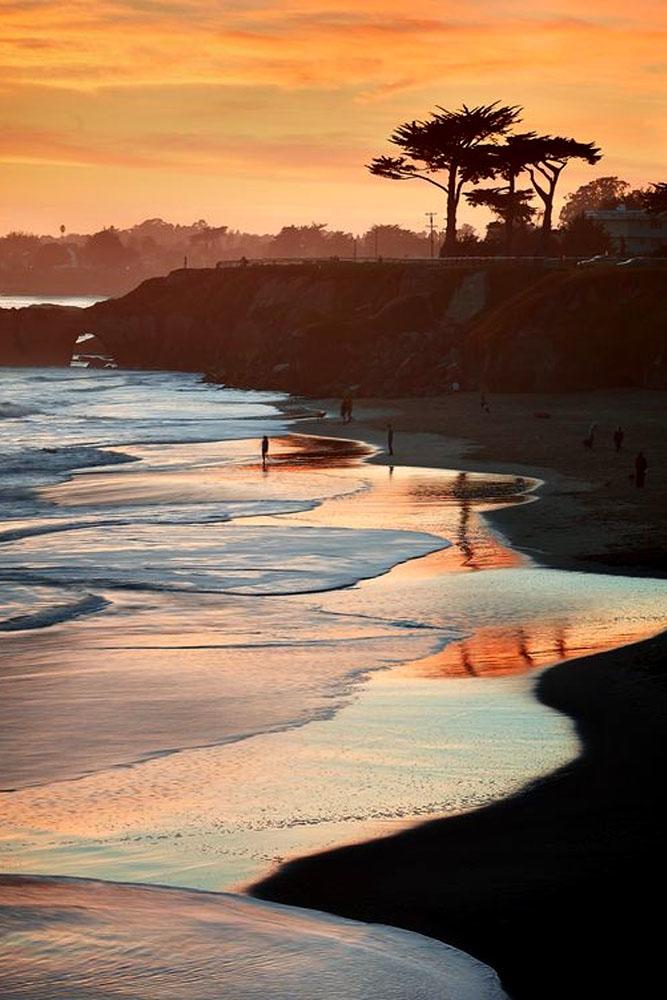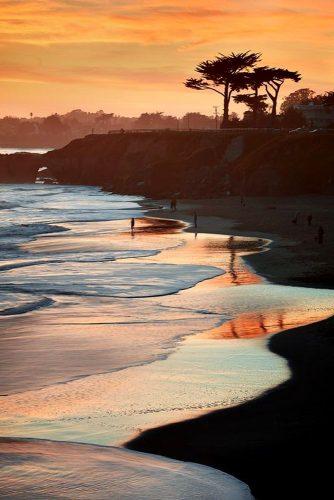 Why go: A lover's hub and the paradise of romance, Santa Barbara makes one of the best honeymoon spots in the USA. Blown by the ocean breeze, graced by swaying palms, bright skies, and sunsets… This is a place to make magic.
What to see: Museum of natural history, Rusak vineyards, and a show at Grenada Theater. Visit the 1916 Knapp's castle.
What to do: Take a food and wine tour wit's your lover. Cozy up on the butterfly beach, horseback wine tour at vino vaqueros, helicopter tour to view Santa Barbara coastline. Go skinny dipping.
Iceland
Source: chrisroams, untitledshot, chrisroams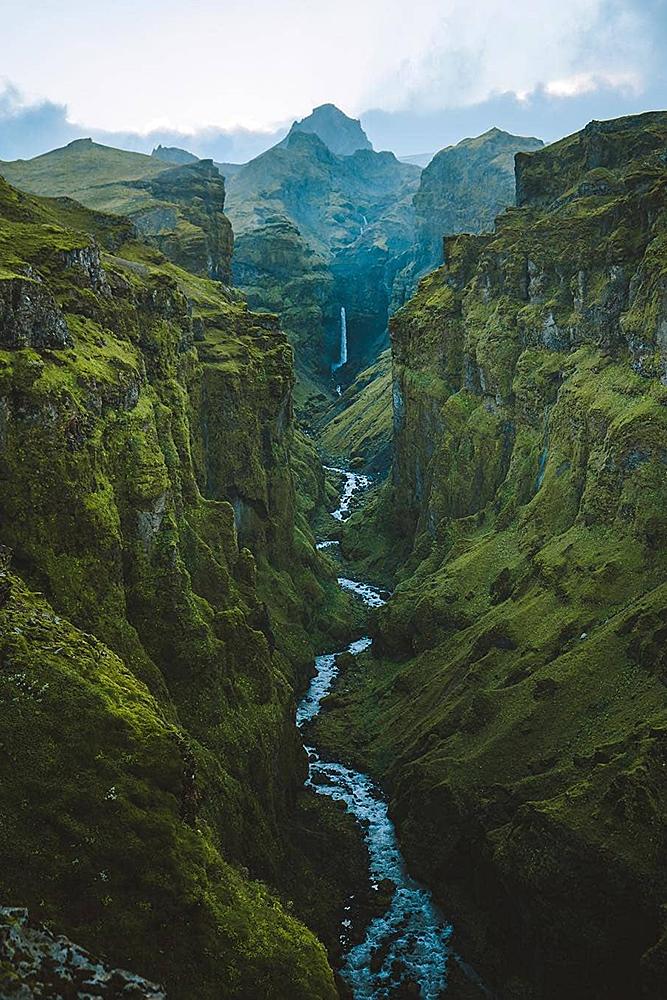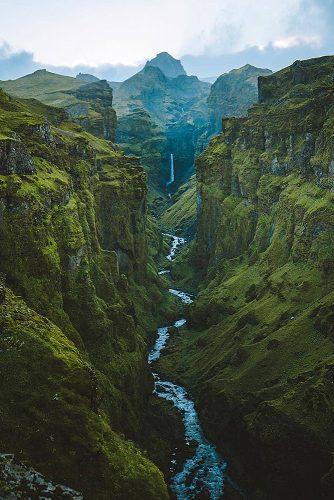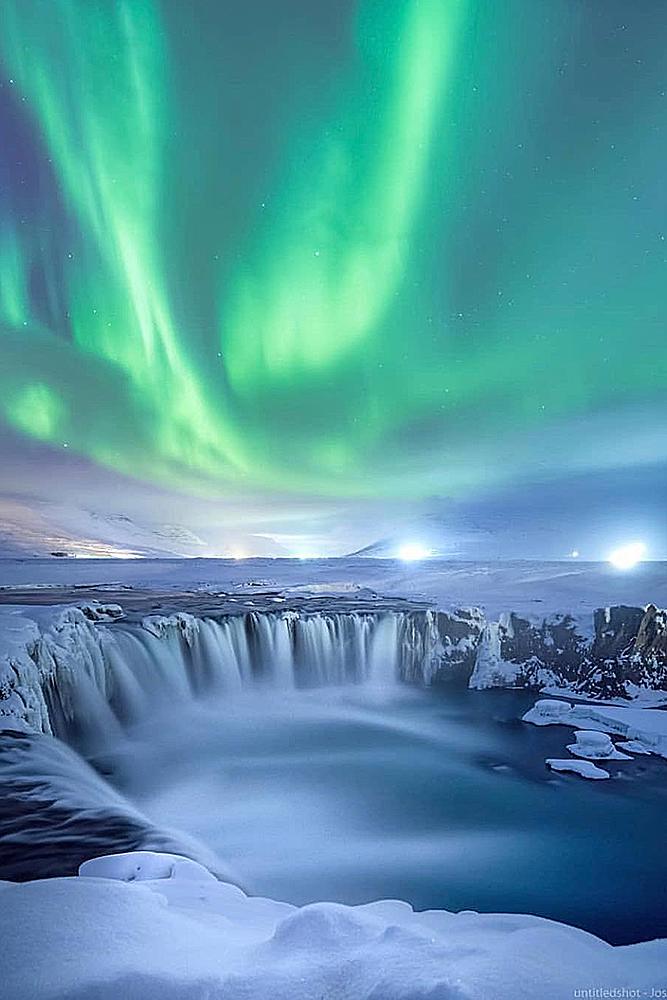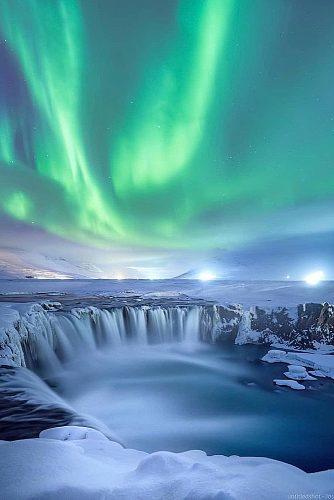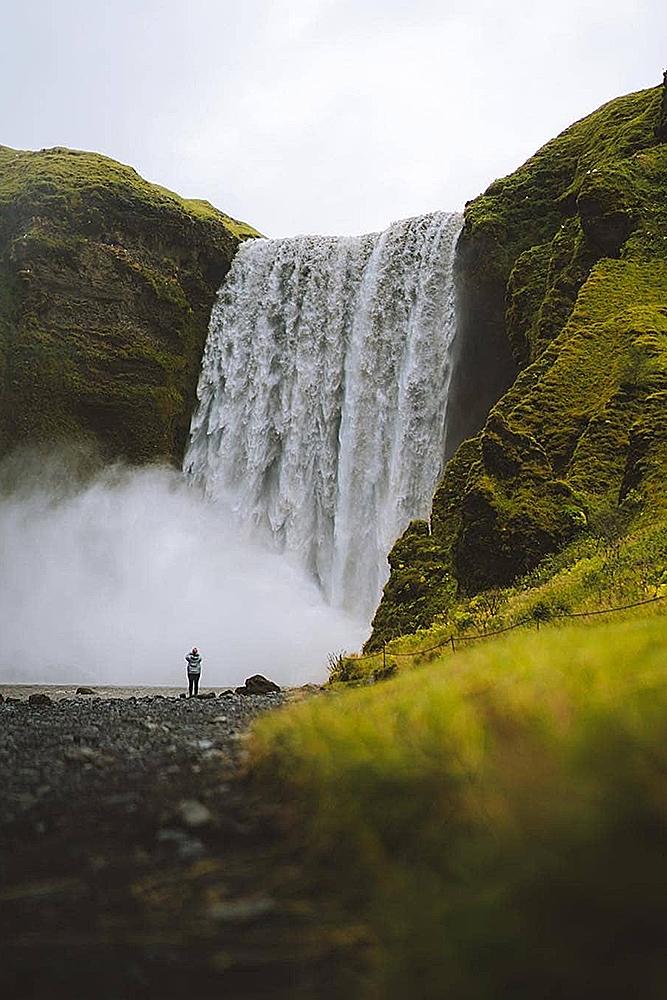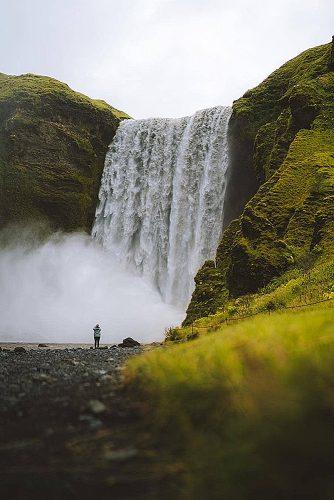 Why go: This Scandinavian Island is home to hot springs, unbelievable glaciers, rare wildlife, and striking waterfalls. The 24-hour daylight and the picturesque midnight sun is the perfect element to ignite the romance.
What to see: Black sand beaches, wildlife at Jökulsálón glaciers, the Aurora borealis and the sights of many waterfalls. Find the puffins also, they are beauties to watch.
What to do: Climb the Vatnajökul glacier, go on a date night in Reykjavik, and drive the golden circle. Explore the Iceland ring road, horseback rides, hike, and hot springs.
Maui, Hawaii
Source: mauihi, mauihi, antoinetruchet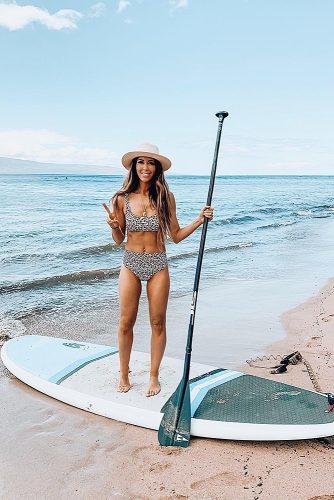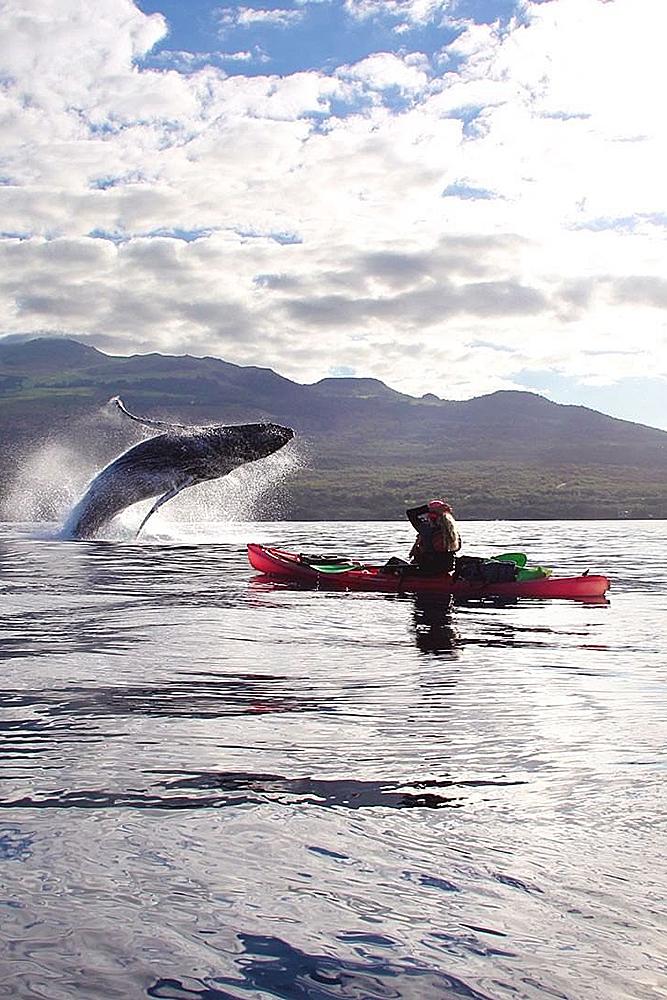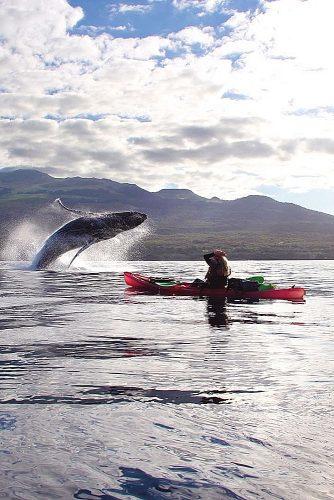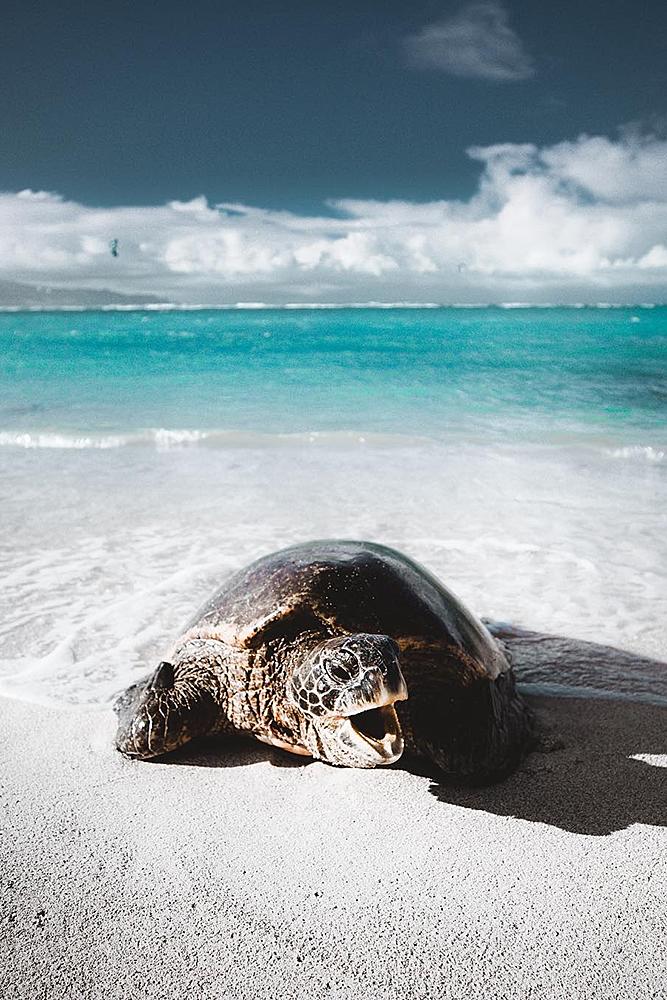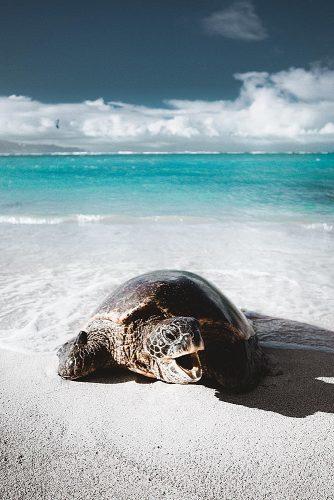 Why go: Maui is one of the best honeymoon spots in Hawaii. An island filled with lush greenery, tropic climate, blue waters, an active volcano, and culture. Most of it is still untapped and laid back, taking into its arms the love-struck couple.
What to see: Watch the luau, visit and see the Kualoa ranch, sunset at Mount Haleakala, star gazing at Mount jealous.
What to do: beach picnic, laze on the Kaanapali beach, sunset boat cruise. Experience the waterfalls, bamboo forest, black sand beaches, and tropical plants on a drive through Hana. Swim with the dolphins.
Acapulco
Source: fattycarpioof, tur.1st, cecilia.alberti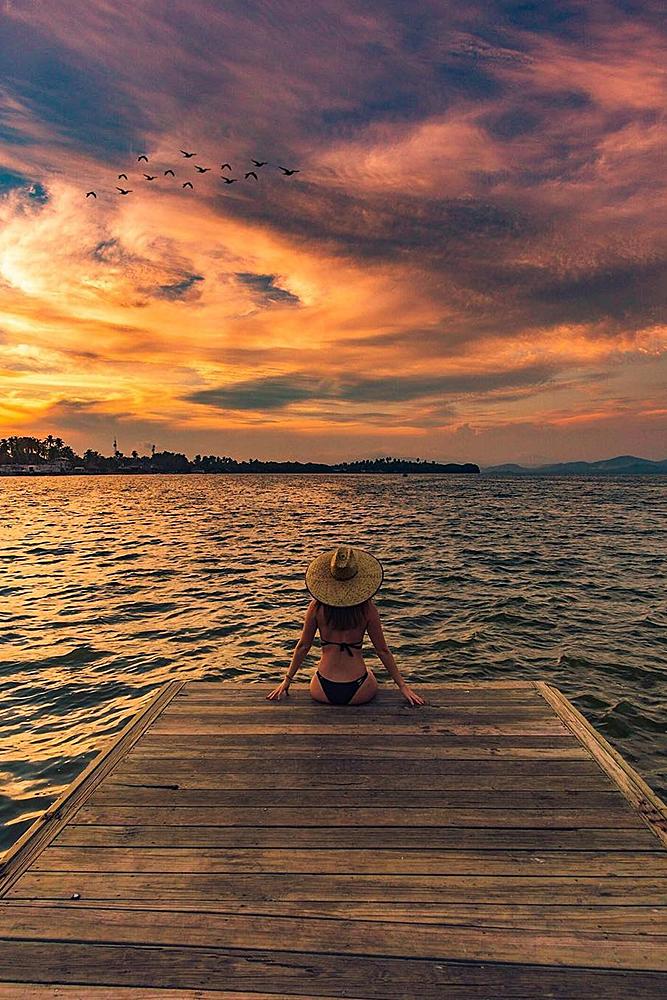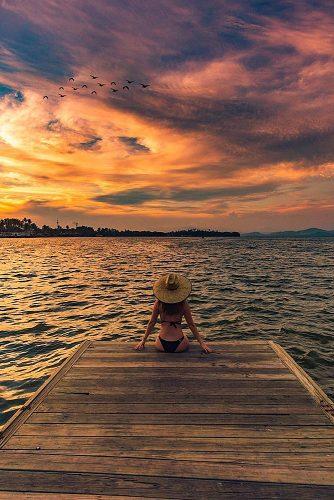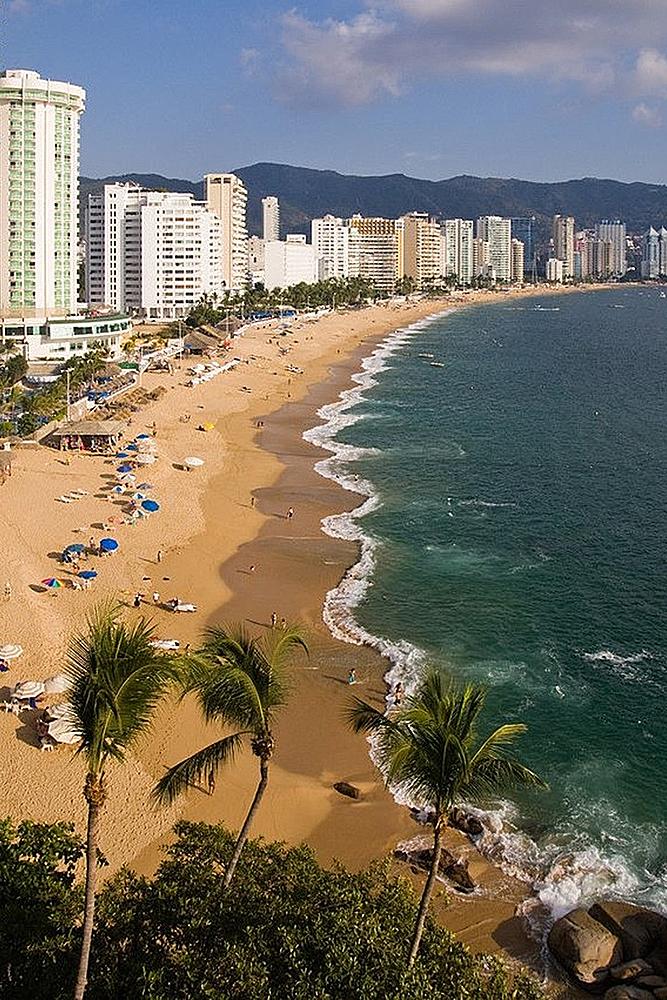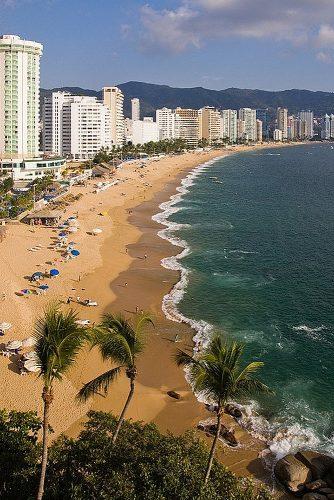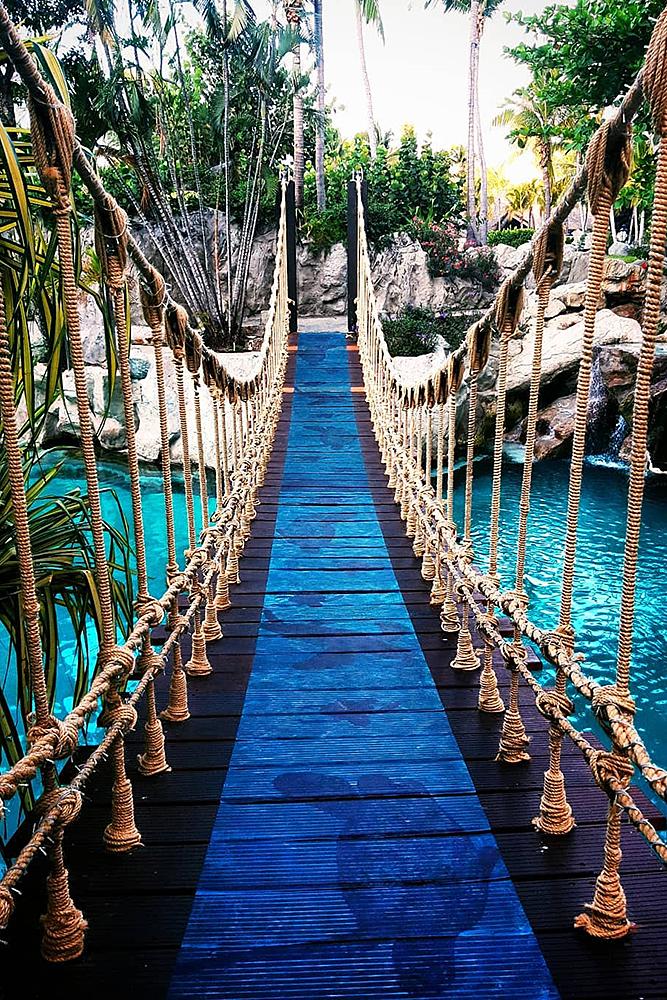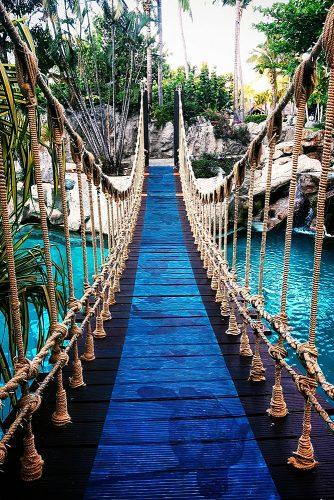 Why go: Acapulco is an ancient city and the first with resorts in Mexico with celebrity attraction. Has Sandy beaches, and surrounded by Sierra Madre del Sur Mountain, giving it a mystical backdrop. This is all laced by jingle Greenhill's.
What to see: Fort of San Diego and its museum, Casa de Los Vientos, watch the dolphin show at roll Acapulco. See the sunset at play confess and visit the botanical garden.
What to do: Cliff diving at La Quebrada, explore the Isle El Morro and snorkel at Roqueta Islands. Go visit the magnificent architecture of our lady of solitude cathedral.
Florence
Source: gianlorenzo_photography, yamaguchimiyu, danieleragazzini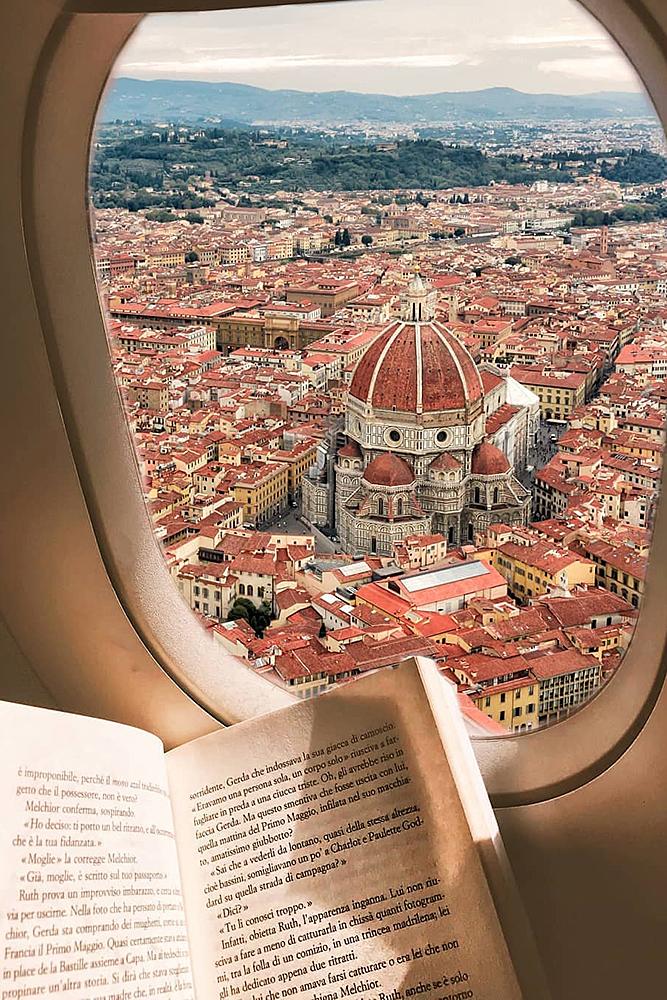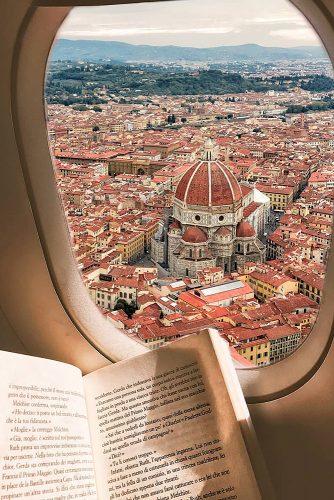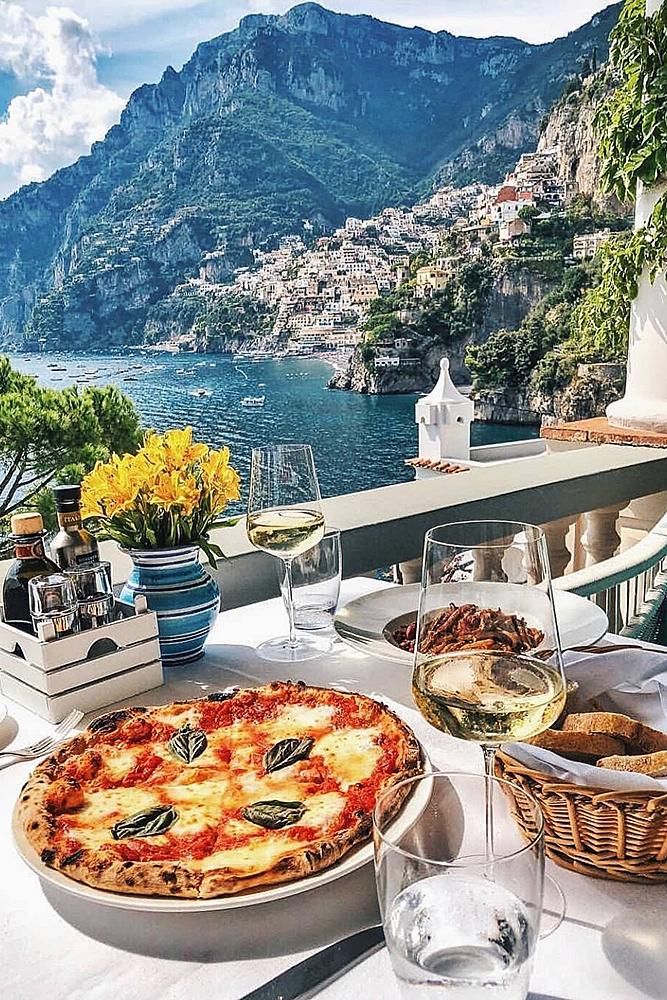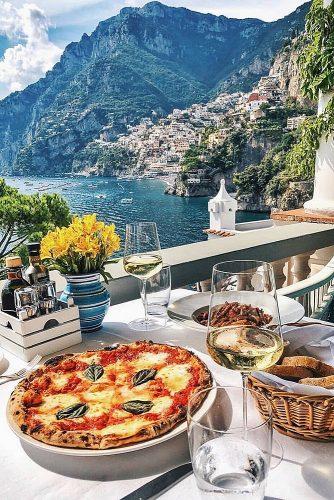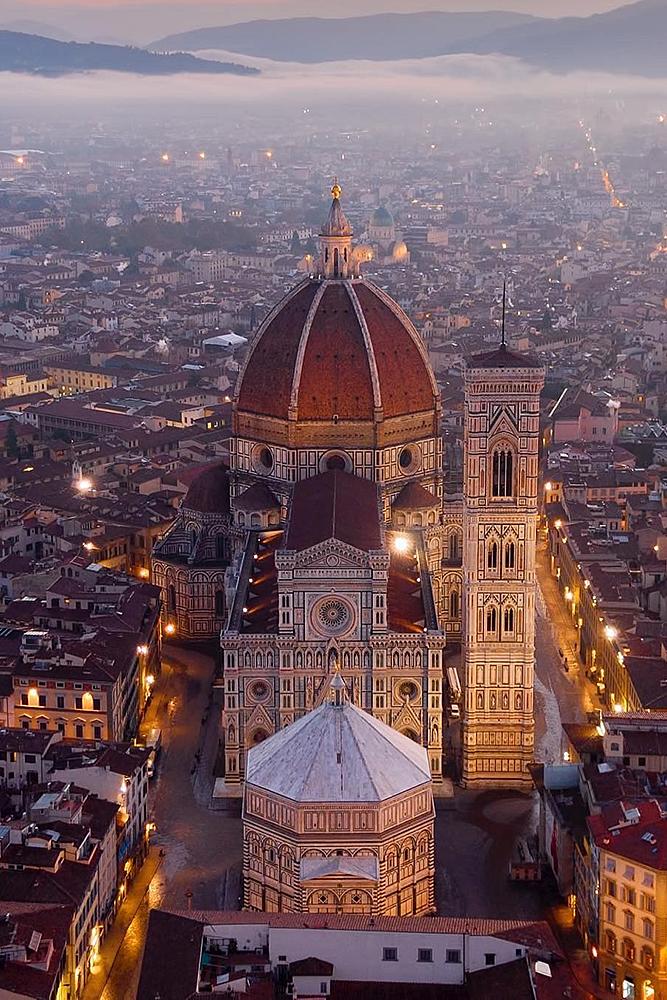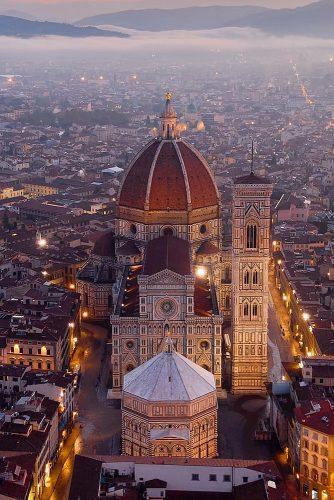 Why go: Florence is a place of love and beautiful sunsets, flowers, historic architecture and star-filled nights. This renaissance city is the home to beauty and love at its purest form. A private and bubbly getaway for the hopeless romantics.
What to see: Sunsets from the river Arno, see the expanse of Florence from the stairs of Pizzale Michelangelo. Stargaze into the sky on a star-filled night.
What to do: Bring flowers to Dante Alighieri's muse, Beatrice. Take a tour of the Villa Bardini garden and a trip to Fiesole.
Top 10 Exotic Honeymoons for You
Some of the most popular honeymoon destinations in the world are exotic locations. Places which serve as an aphrodisiac to love. They are enchanting, simple, yet filled with the most awe-inspiring and unforgettable experience on earth. We have some of the best exotic spots below.
Machu Picchu Pueblo, Peru
Source: belowthesamesun, viagensmachupicchuoperadora, elmundoesmejorcontigo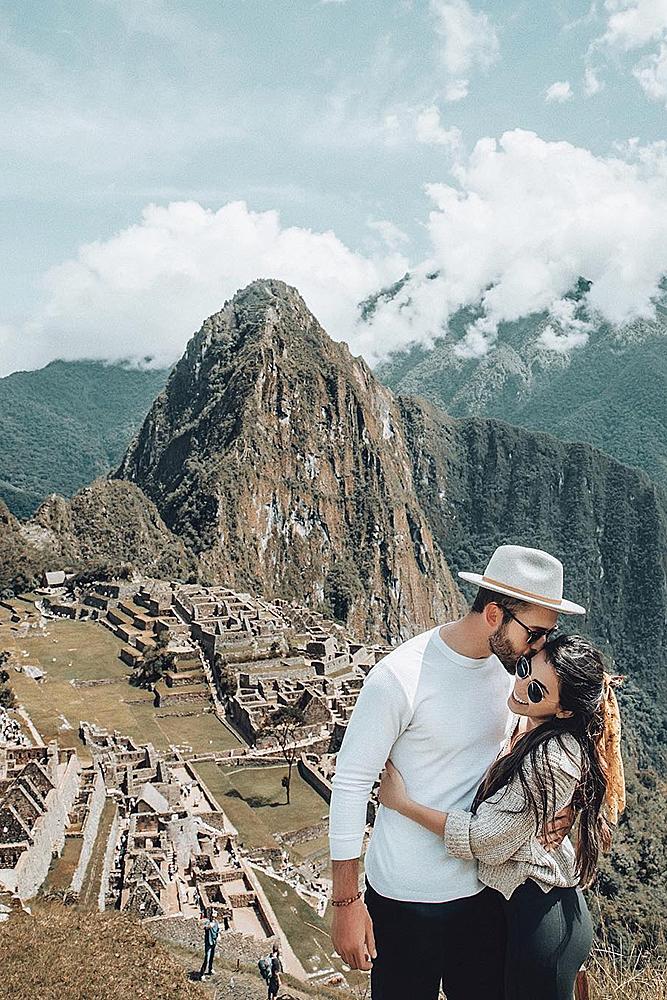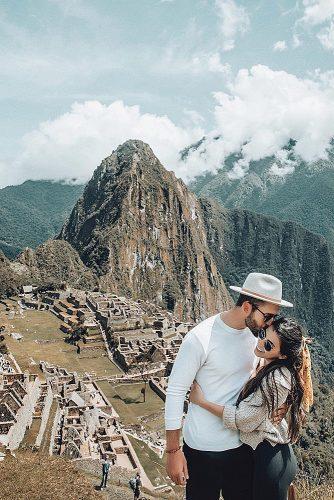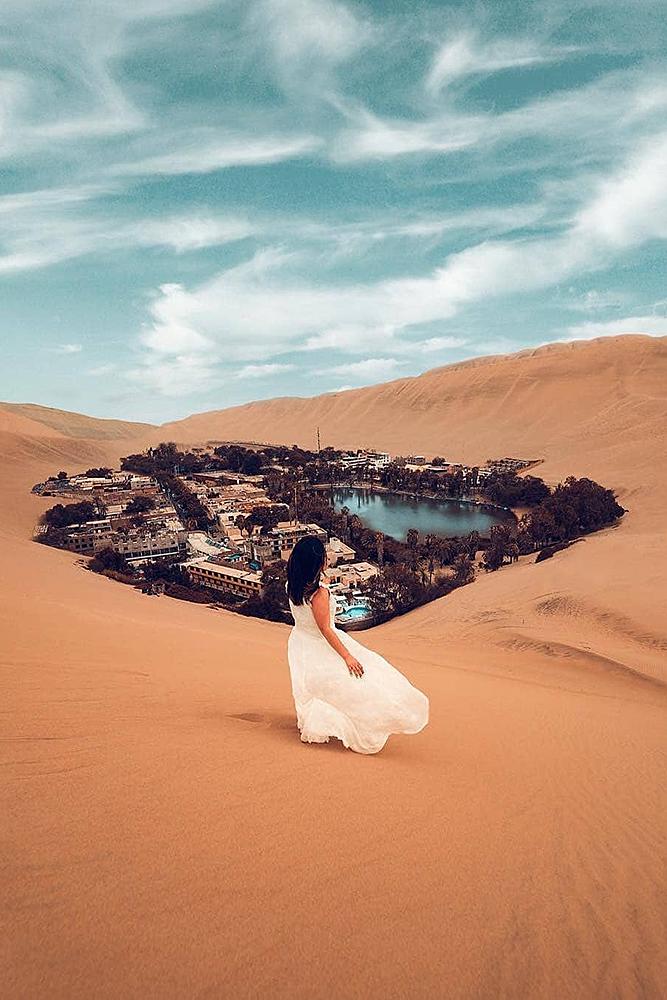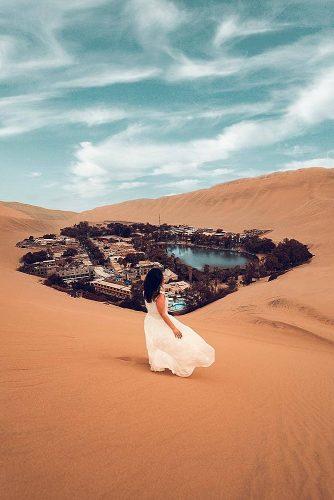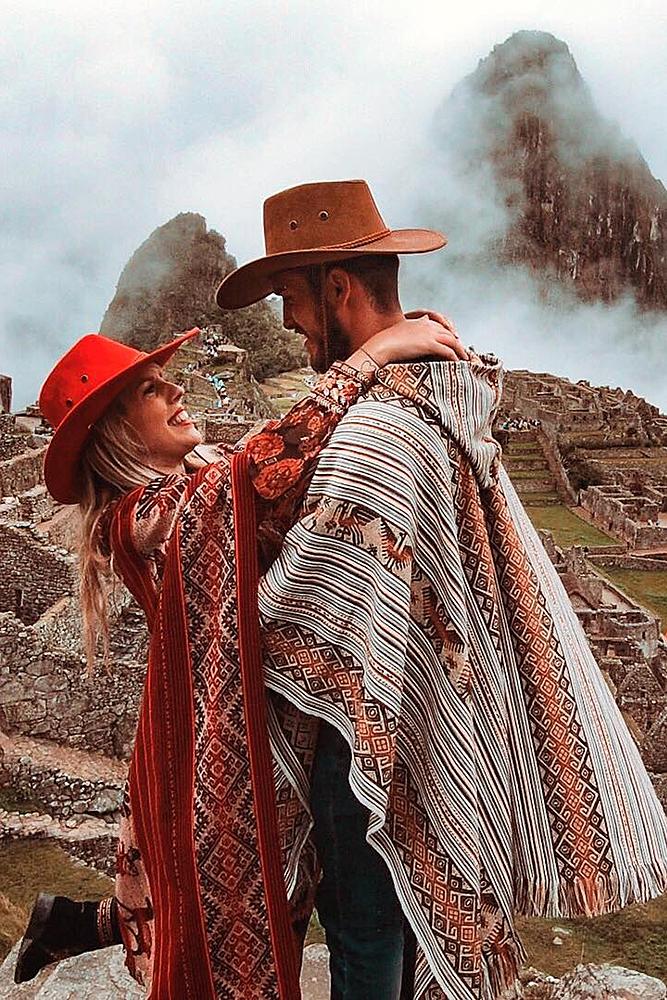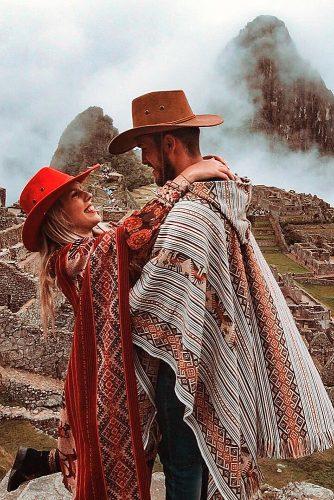 Why go: This verdant paradise of South America is an exotic place filled with adventure, culture, and luxury. It has a rich history, home to most exotic foods and brings with it a parade of unforgettable activities and memories.
What to see: Visit the Colca Canyon outside of the Arequipa, floating Islands of Uros, sigh see the infamous citadel of Machu Pichu.
What to do: Explore the capital of uncanny empire at Cusco, go down the sacred valley and end up at the Amazonian reserve of the North Tambopata national park.
Sri Lanka
Source: doyoutravel, nickstonedj, stacekerr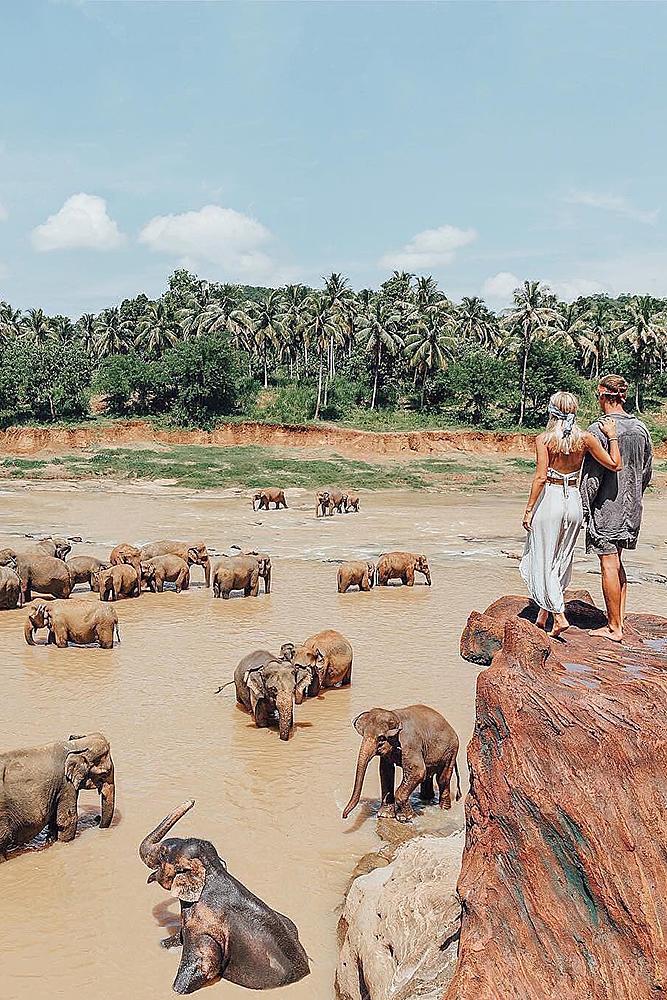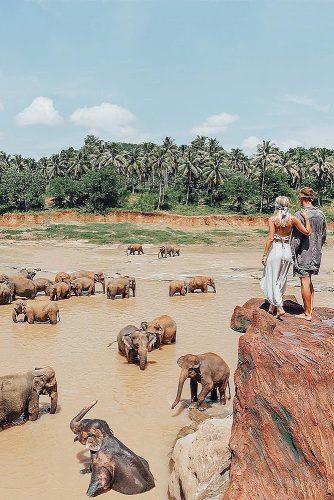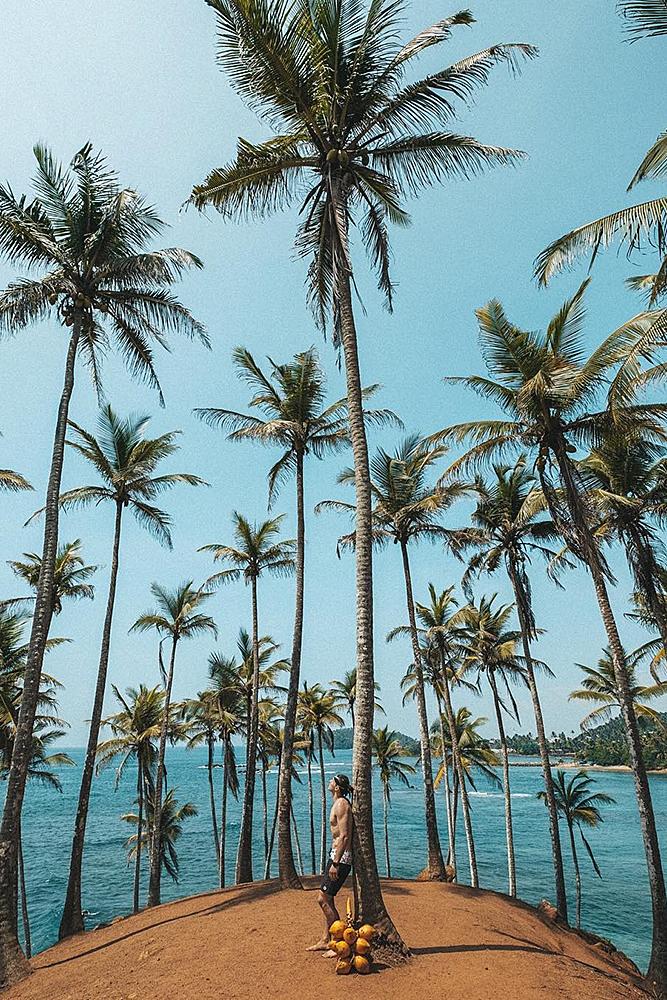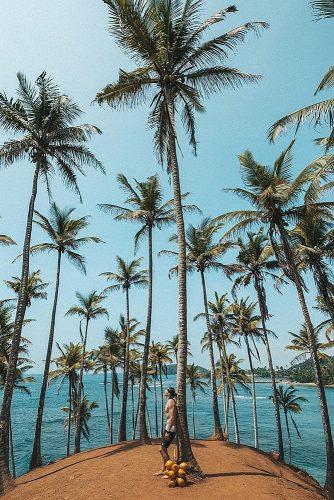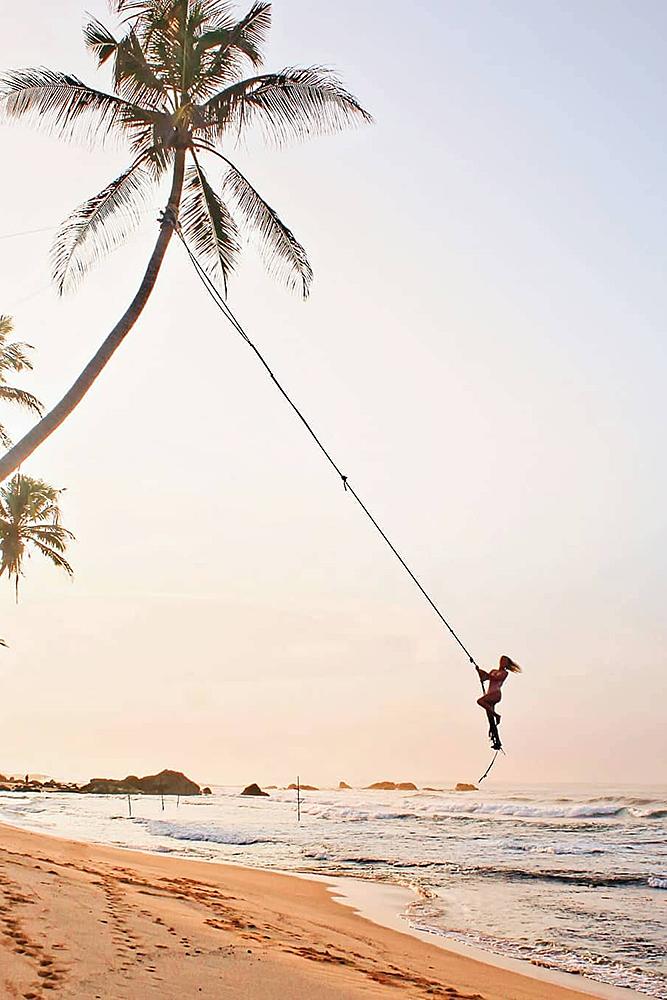 Why go: Sri Lanka is a place of food, spices, serenity, romance, natural and untapped beauty. The tranquility of Sri Lanka takes it away from the hustle and bustle of the real world. Its warm and welcoming people will suck you in. A place of total relaxation.
What to see: Watch the dolphins and whales at Mimsa, go see the giant turtles at beach Rekata. Look out for historical buildings and markets. Go and see the rock, Ella.
What to do: Take a lazy day on the beach of Bentola, explore the national park along the Yala jungle. Walk along the white Sandy beach of Pigeon Island and witness the pigeon activities. Hike, enjoy the hot springs in Kanniya.
Dubai, UAE
Source: giselacarvalho, fashionpassports, ianthornley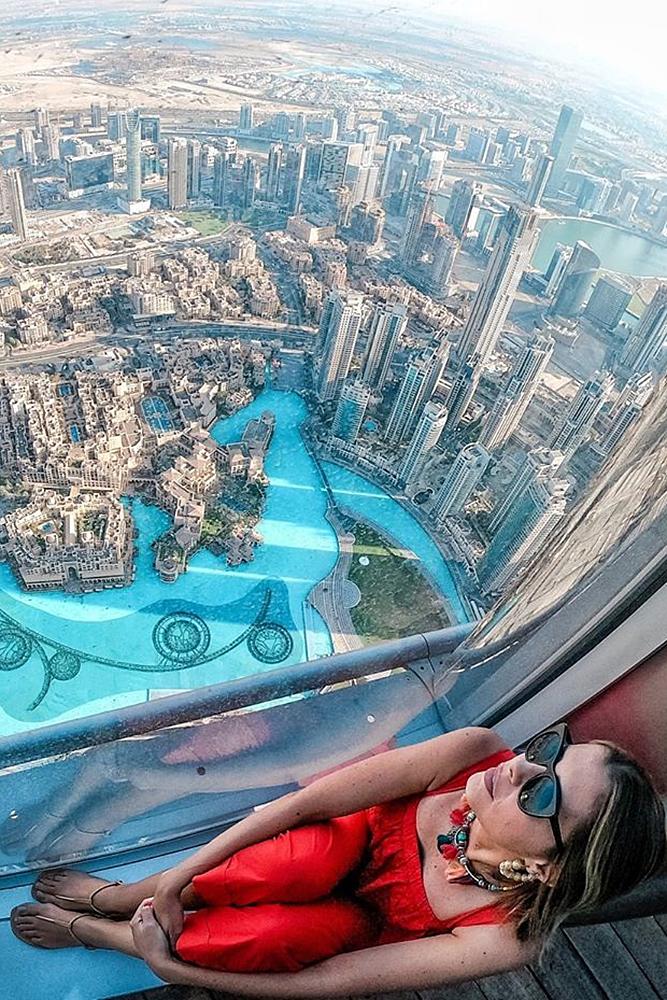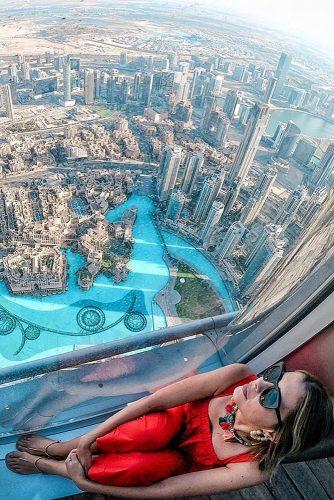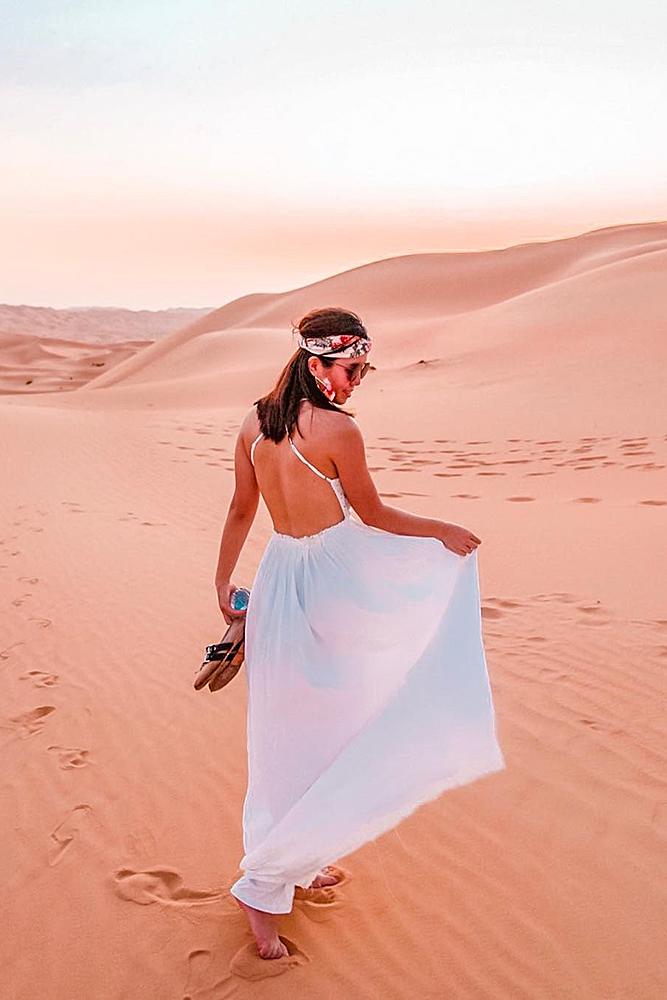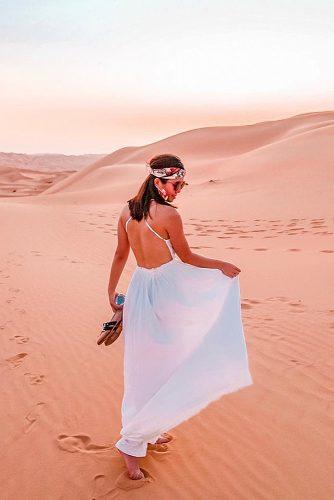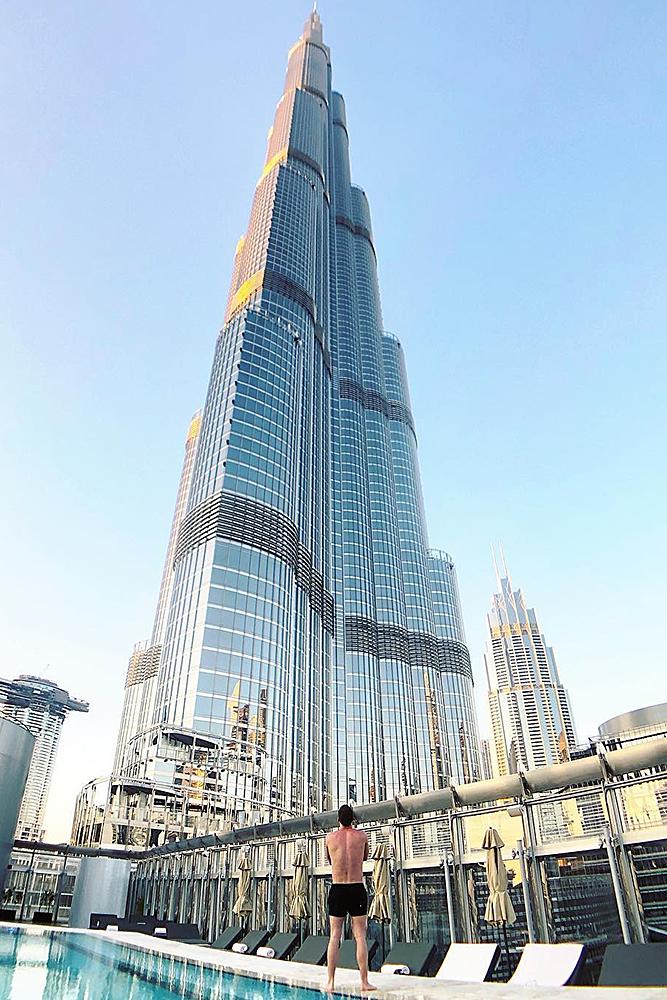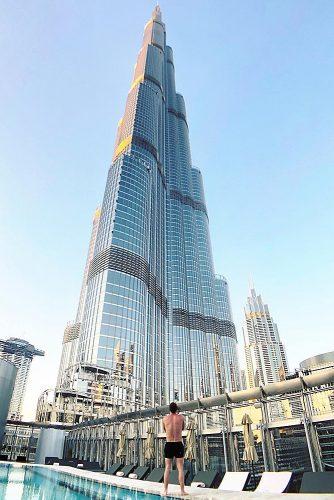 Why go: Dubai is one of the best honeymoon spots in the world. A world-class spot, rich in culture, structures, various sporting activities, and luxurious accommodation. It also houses the first 7-star hotel in the world.
What to see: See the man-made Jumeirah beach, lost chamber aquarium, Snow Park and penguins. Take a tour of Al Fahidi historic district and get wowed by the dancing fountain.
What to do: Float in the dead pool at Jordan Valley Marriott resort and spa. Climb the tallest building in the world at Burj Khalifa, take a hot air balloon ride. Sail the Dubai creek and go on a desert safari.
Kyoto
Source: passport.needed, merveceranphoto, jordhammond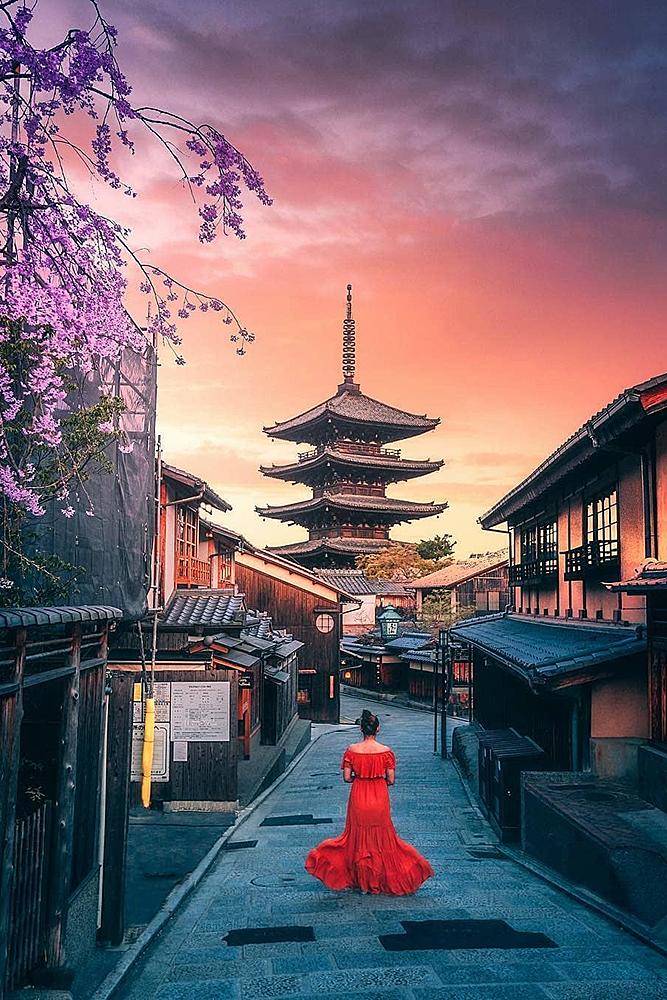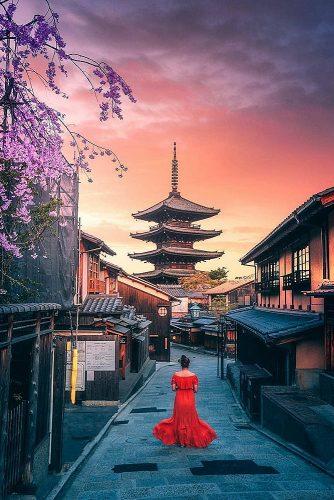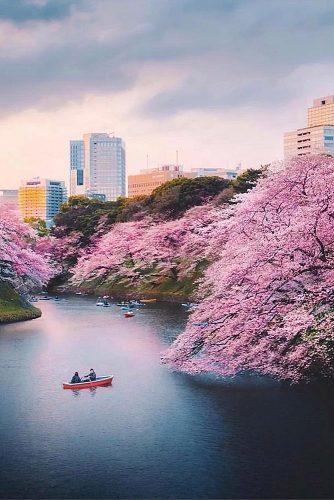 Why go: This is a romantic and conservative place with enchanting scenery, history, peace, romance with lots of activities. Its beauty is on the outdoors with raw nature's beauty.
What to see: See the beautiful colors of Kyoto in the spring, visit to see the Kamo River and check out the Kiyomizu temple.
What to do: Take breathtaking pictures at Kiyomizu temple with the rolling mountains and surrounding ponds as backdrops. Visit the Nara Deer Park,
Udaipur, India
Source: oamebeverly, whereivebeenwandering, xkflyaway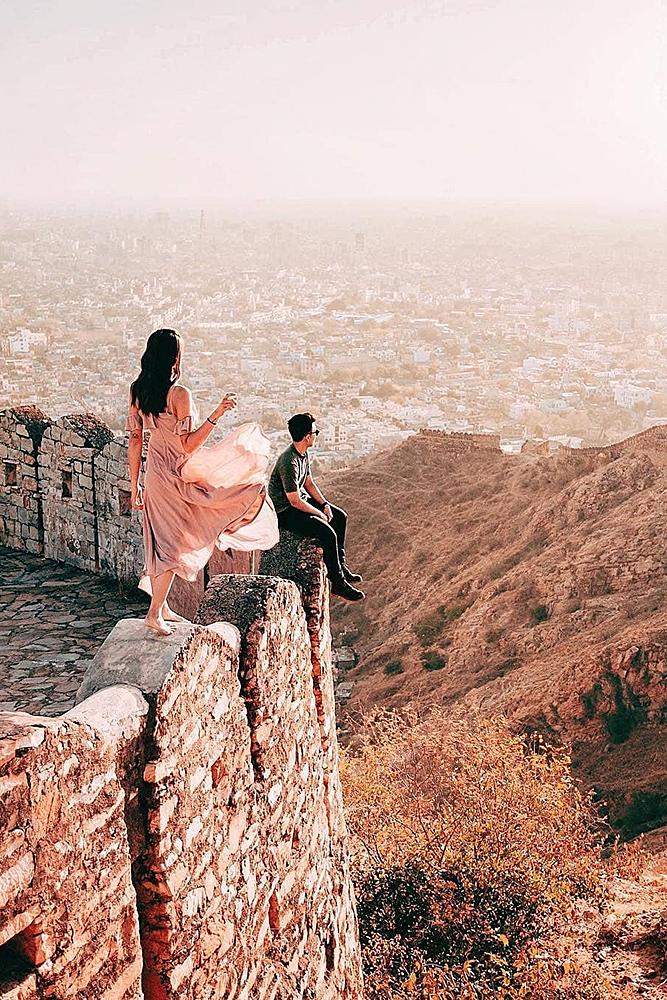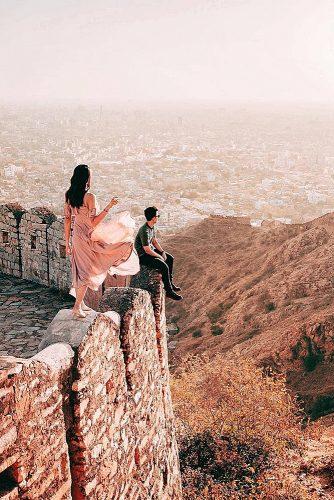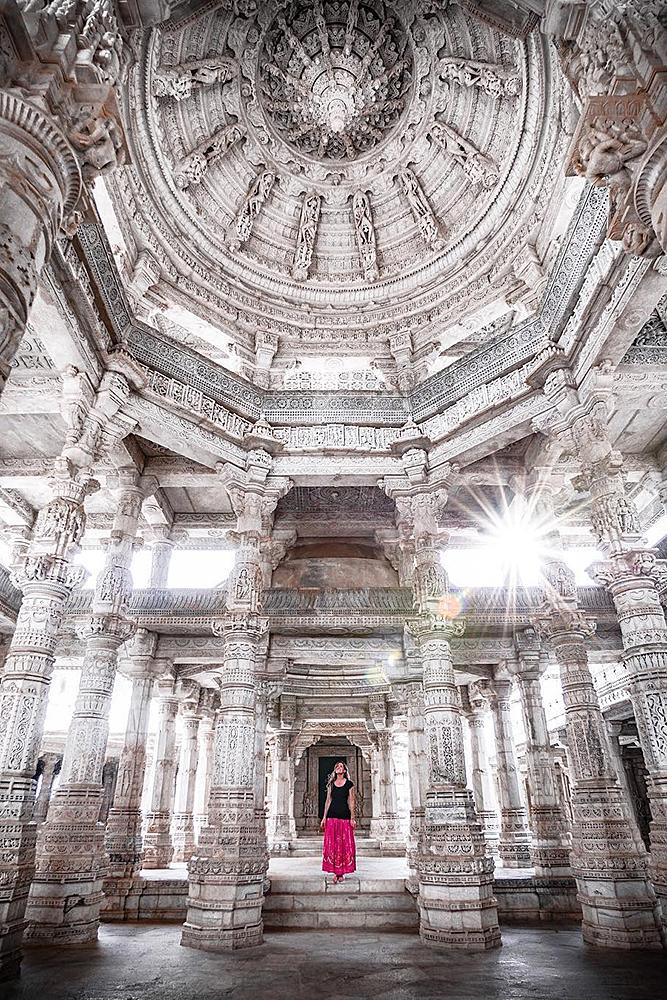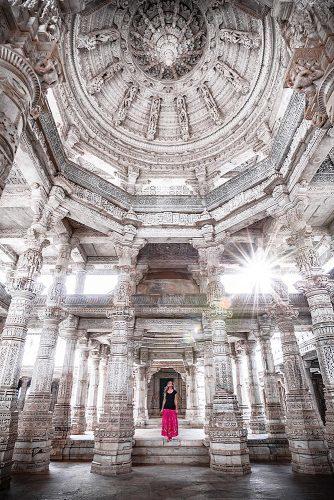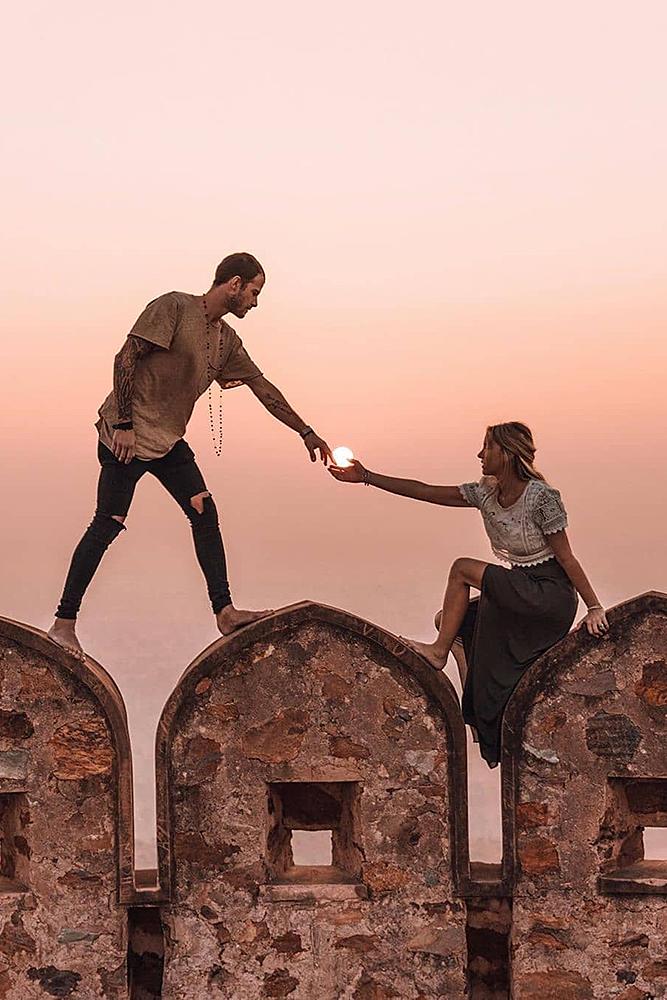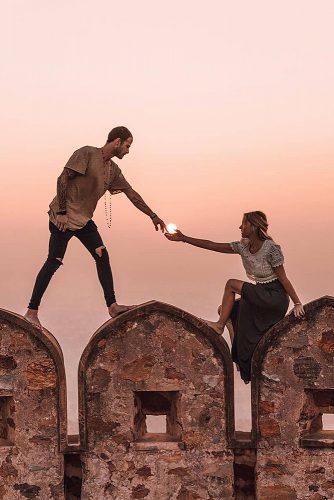 Why go: Taking you into a beautiful and glorious past. The graceful Udaipur has the majestic Havelis, cobbled streets, peace, and romance. Forts, hills gardens and romantic starry nights.
What to see: Watch the sunset from the sunset terrace at Fateh Prakash Palace. See the Mewar light and sound show at Manek Chowk. See the Shilpgram living museum in Havala village.
What to do: Take a boat ride at Lake Pichola, go on a camel safari, paragliding. Visit the Bagore Ki Haveli, City Palace Udaipur, and the lake Palace Udaipur to see its enthralling beauty.
Myanmar
Source: juntos_viajando, followkk, furstset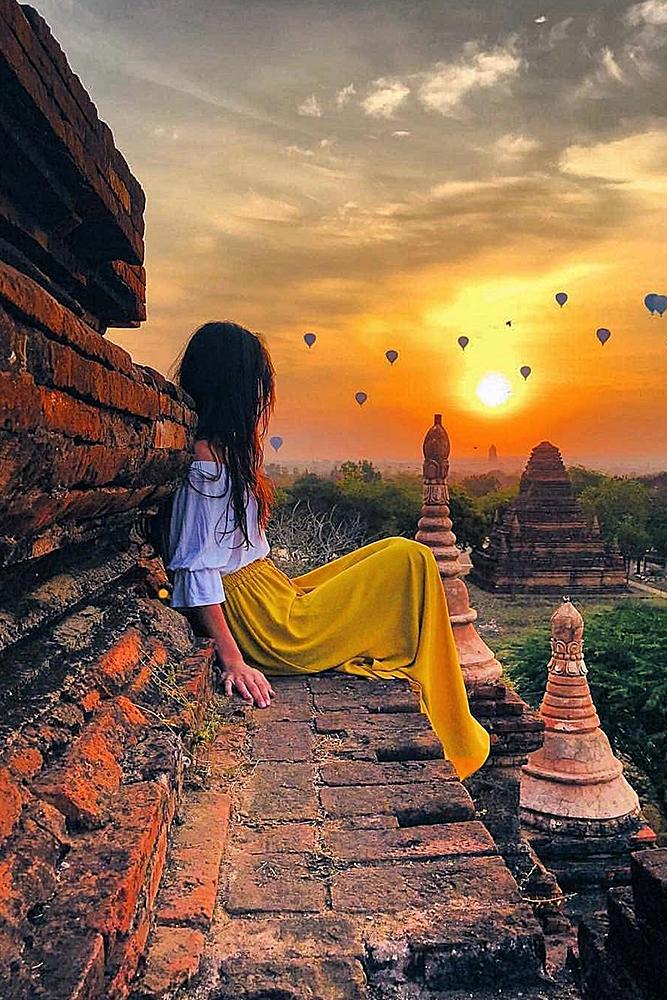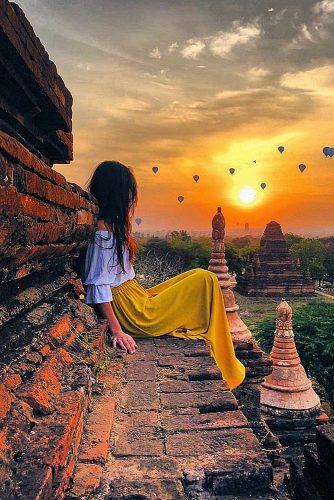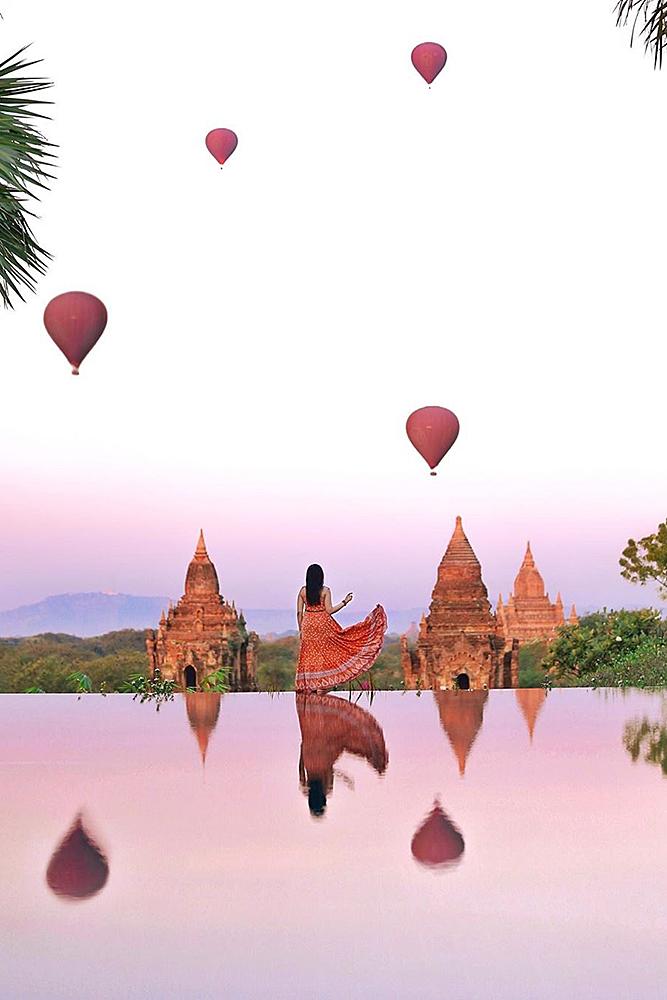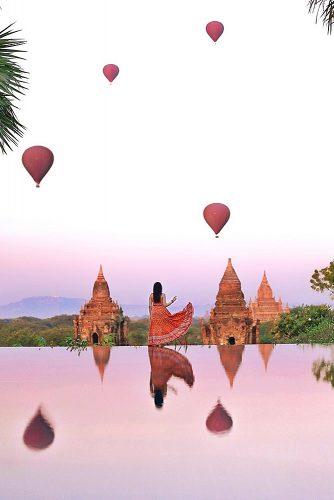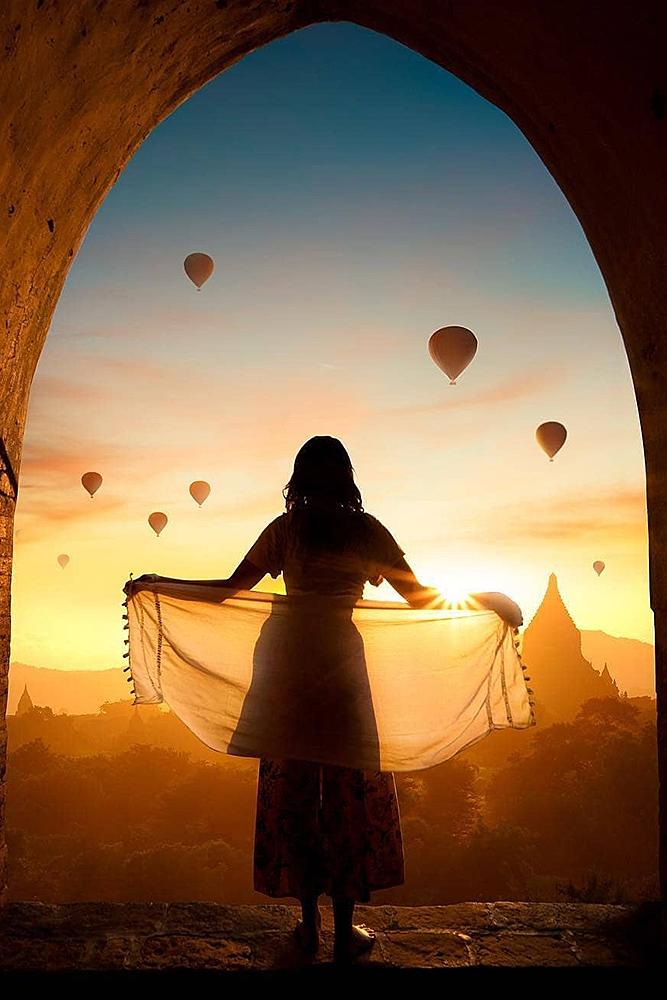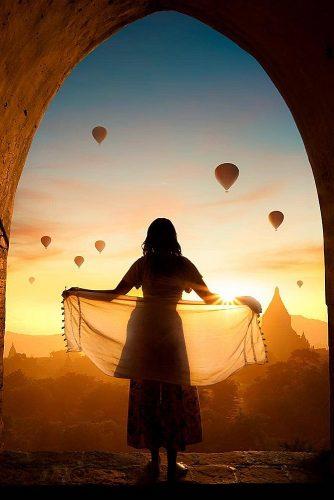 Why go: This is one of the best places to honeymoon with its romantic, historical and natural beauty. Filled with exotic foods and unparalleled beautiful with a peaceful ambiance graced with holy places.
What to see: Golden rock pagoda in Burma, reflective view at the artificial Kandwgyi lake Yangon, stunning sunset at Holy Mountain and the zoological gardens.
What to do: Take an underwater swim at Dee Doke Falls, taste French cuisine at La Planteur, romantic stroll at Ngapali Beach. Raft at Malikha River and hike mount Popa.
Cappadocia, Turkey
Source: theluxenomad, Instagram@lissiyahotel, Istagram@izkiz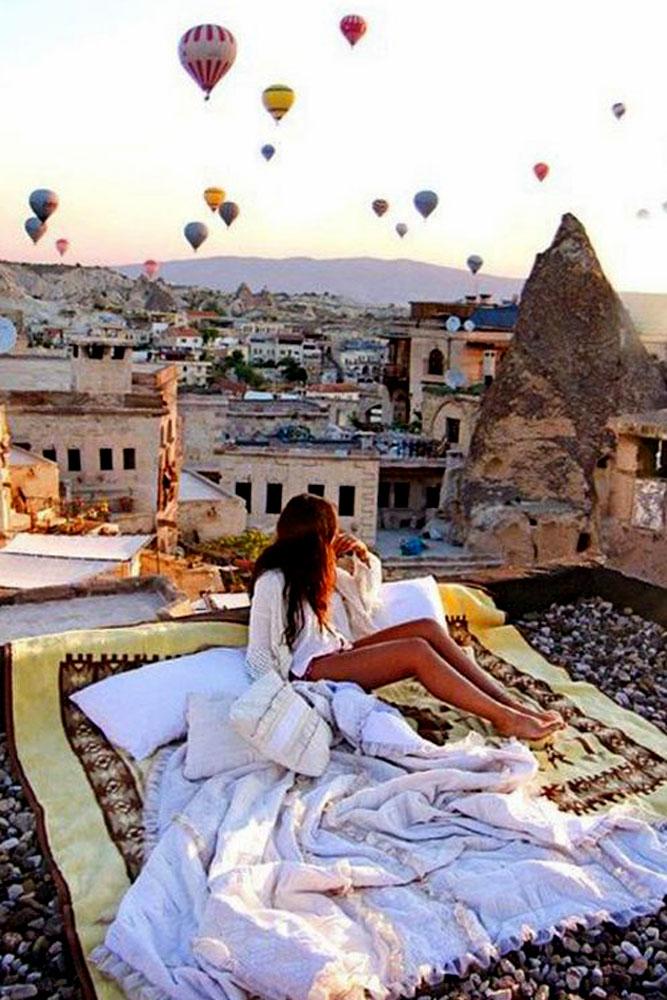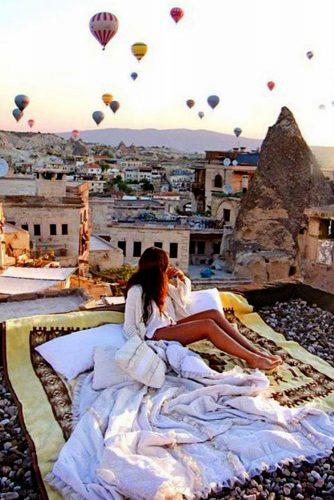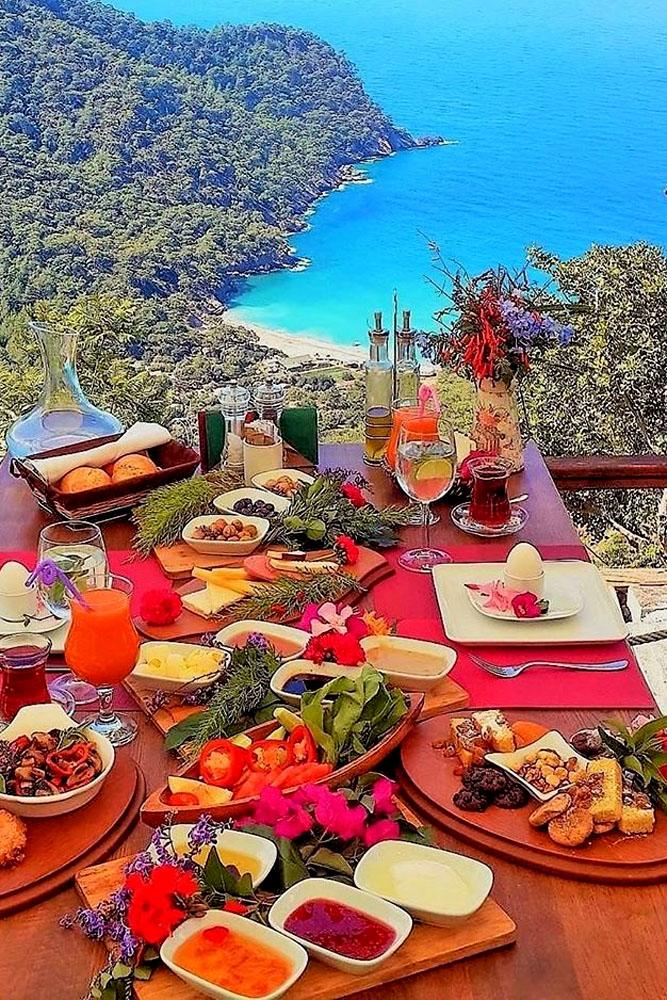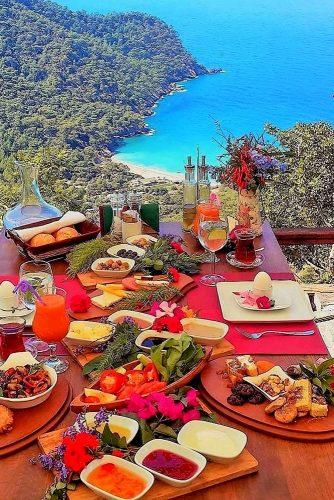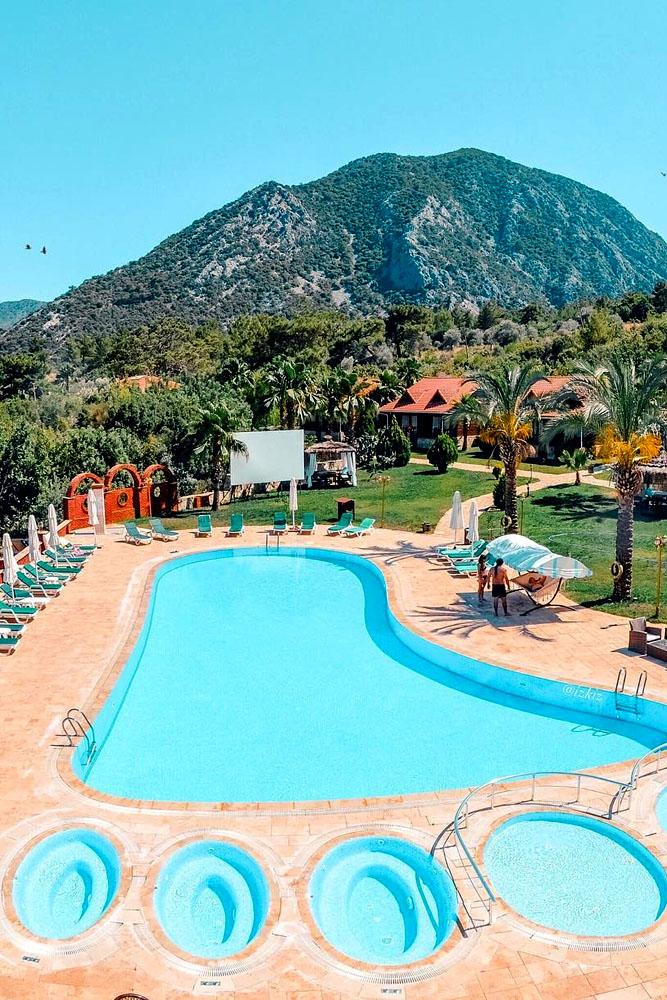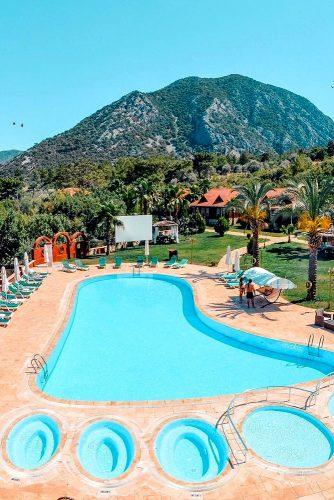 Why go: Cappadocia is quite withdrawn from the usual fast and bursting life of turkey with its rocks, jaw-dropping landscapes, food, and beautiful scenery. It has many activities that make the time spent there on honeymoon worth it.
What to see: See the fairy chimneys from above, through a hot air balloon. Visit the wineries to see how they are tastefully made.
What to do: Go horseback riding, hot air Balloon rides, and hiking. Take a cooking class, enjoy a spa session, and take a ride in ATVs.
Marrakesh, Morocco
Source: ohhcouture, mysticbones, doyoutravel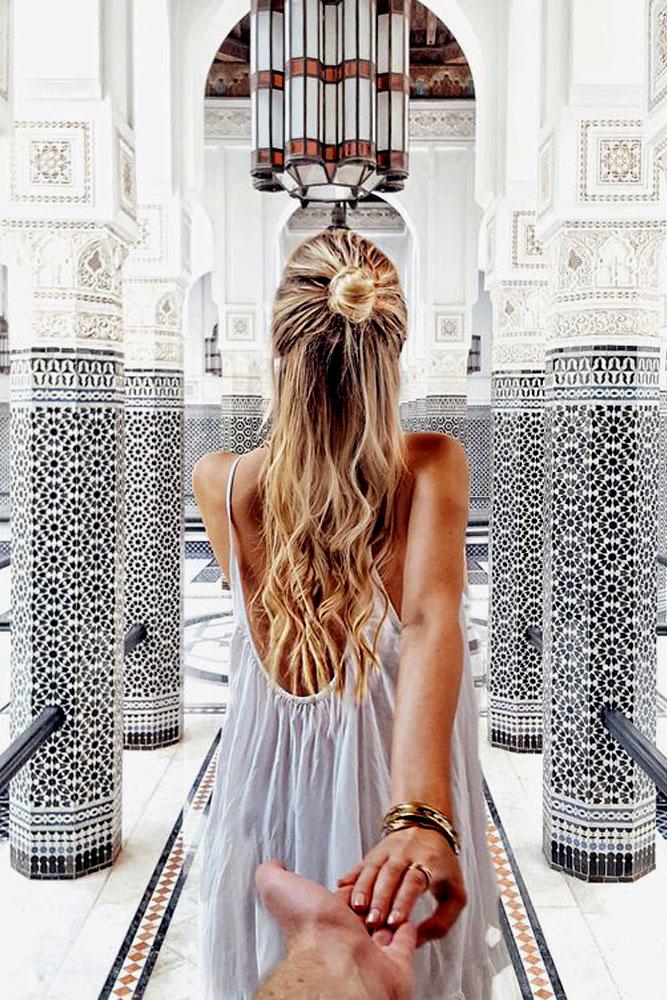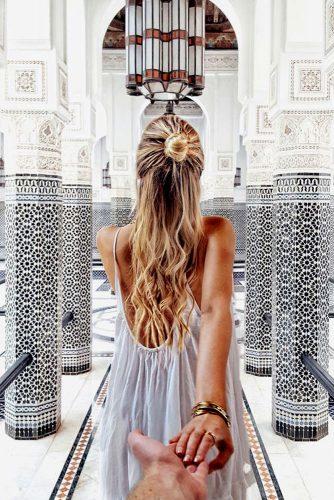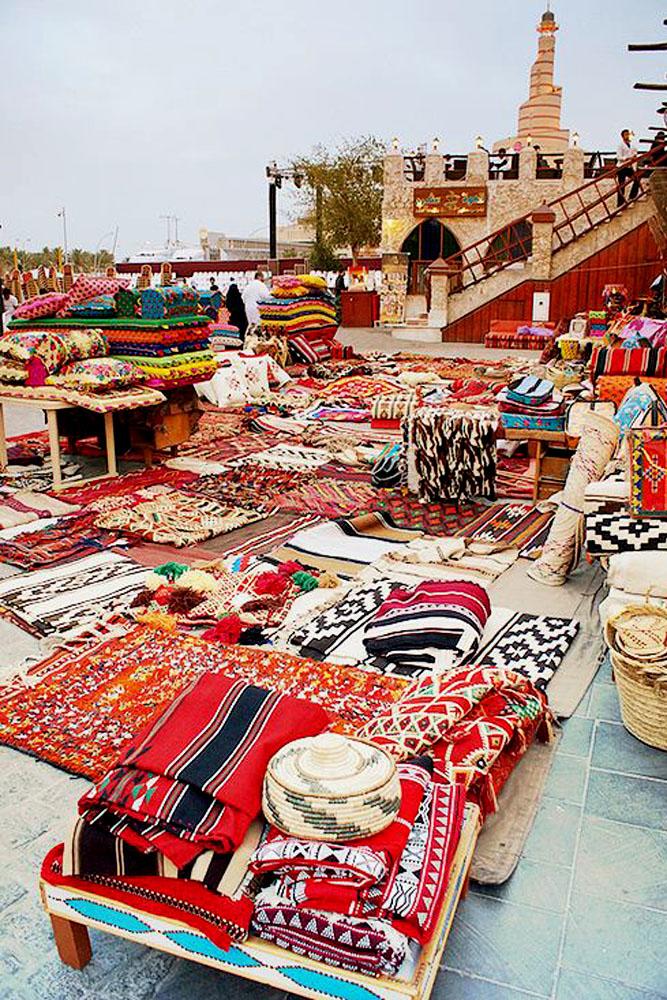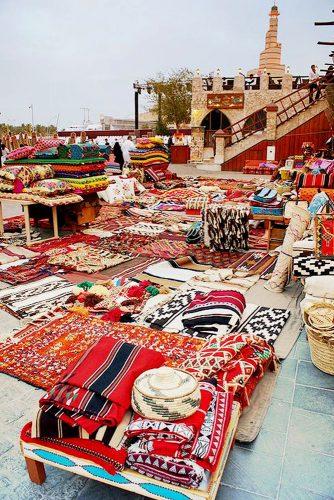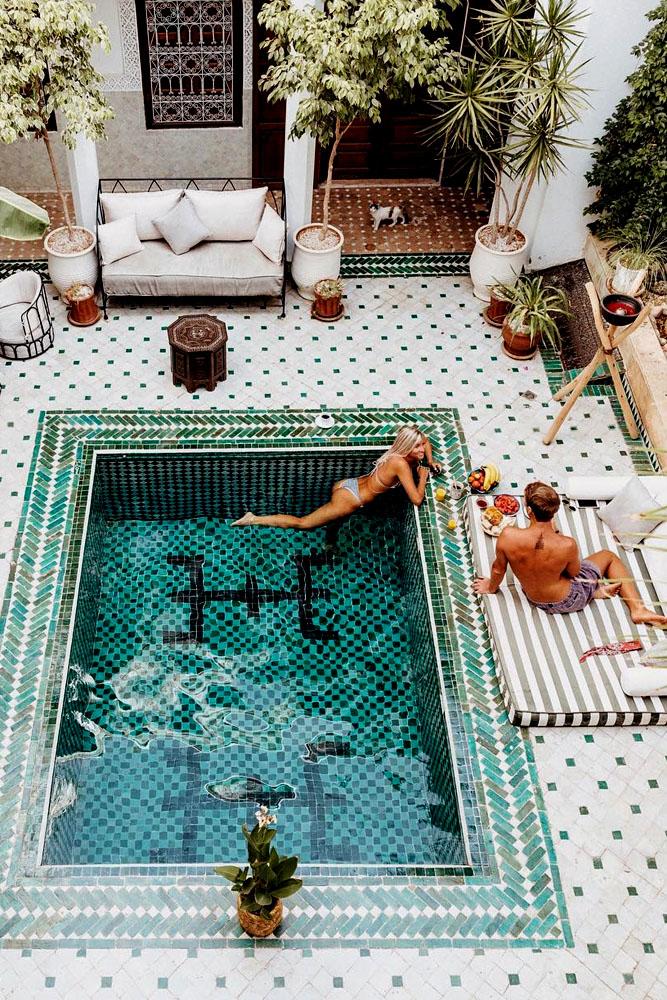 Why go: The ancient and beautiful city combines adventure and romance. Has great foods, mountains, and ample weather, with rain falling less than 20 times a year.
What to see: See the ruins and historical sites, caves, Ourika, Oukamiden and Asni valleys. Check out the Kik plateau too.
What to do: Book a private Hannah for two, go on a hot air balloon ride. Take a day's trip to the valley and Berba village. Book a honeymoon photoshoot.
Maldives
Source: Instagram@kobechanel, Instagram@travel_a_little_luxe, Instagram@kobechanel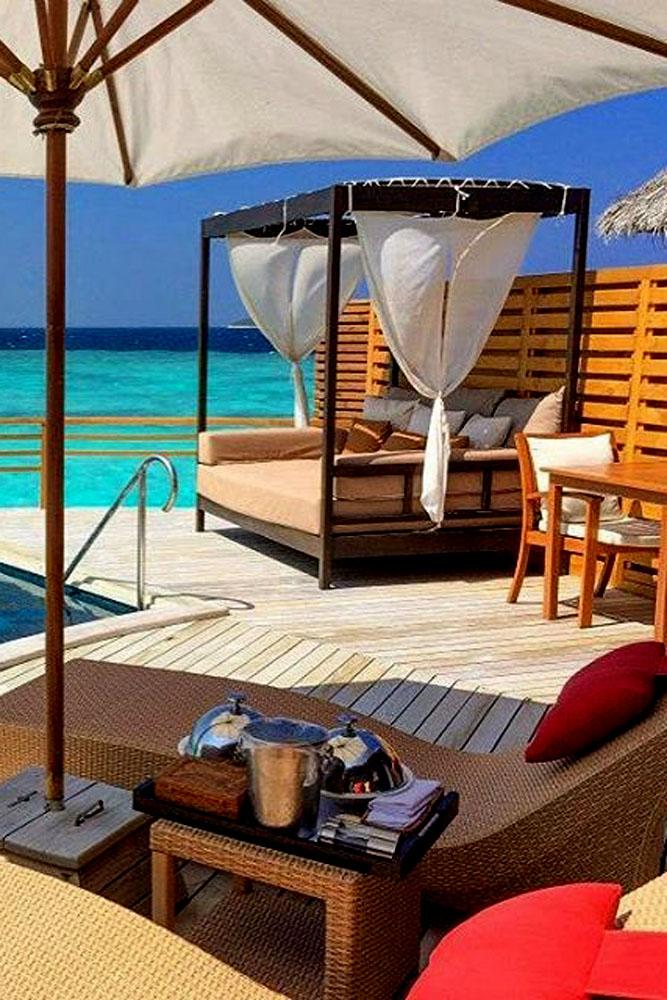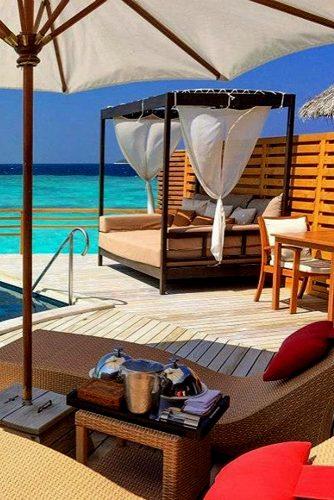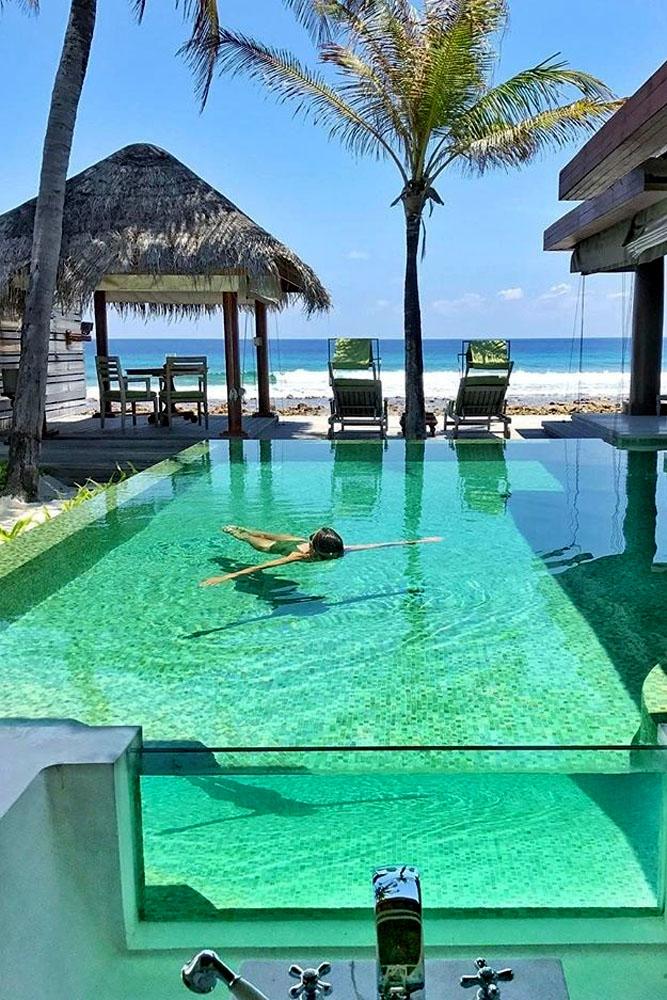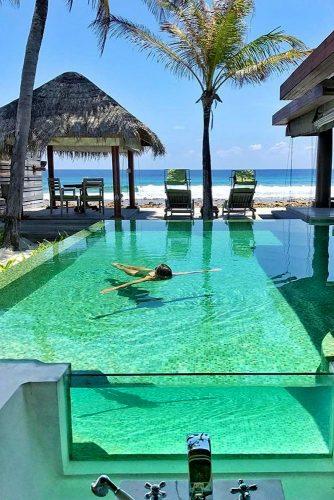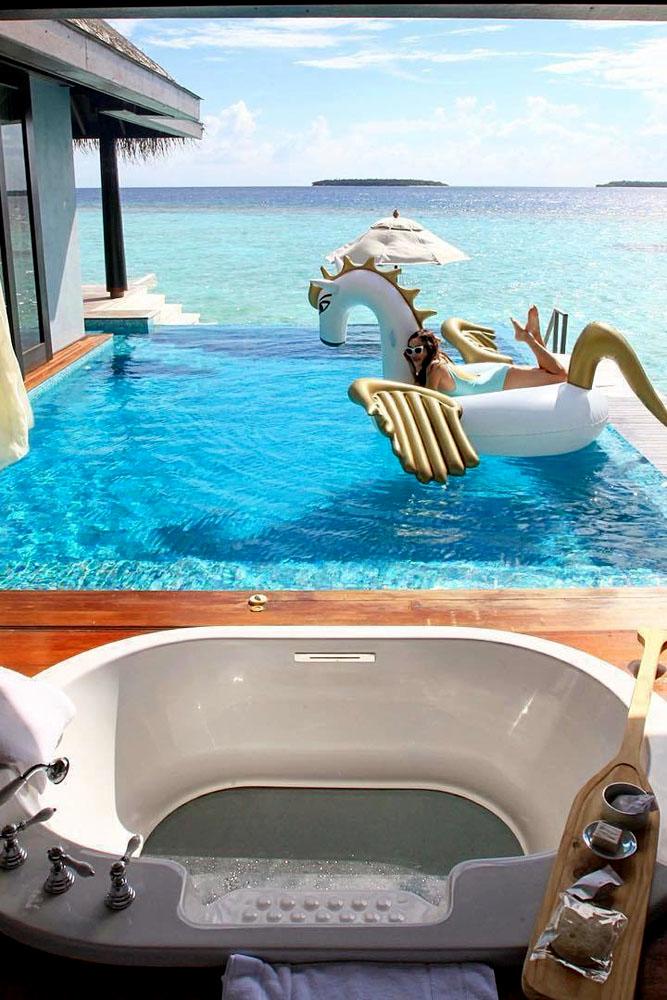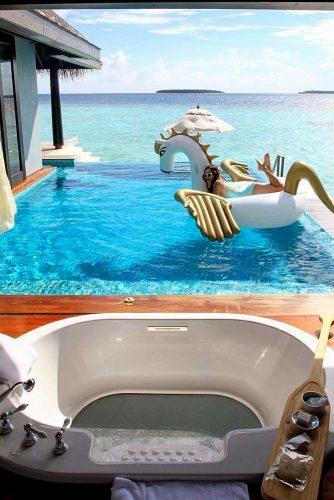 Why go: As one of the top honeymoon destinations of all time, it features pristine waters, white sandy beaches, underwater experiences and lots of incredible activities.
What to see: See the MV Maldives victory shipwreck underwater, school of dolphins, watch the stars while having a romantic dinner. Watch baby turtle hatch in Kuredu.
What to do: Go resort hopping, underwater treasure hunt, ride in a submarine, and walk on a star-filled sea bed. Make a visit to the uninhabited Island.
Panama
Source: argiizarii, viajandocomgabi, laurenonlocation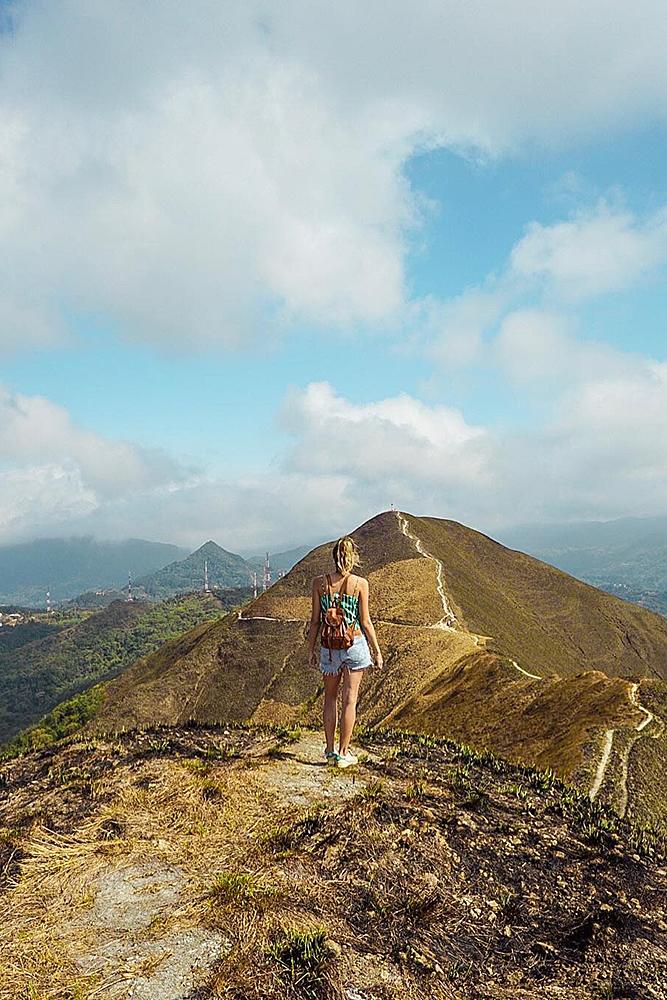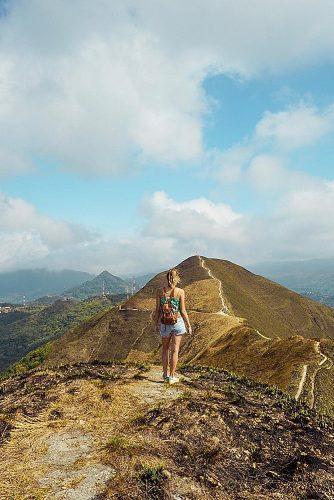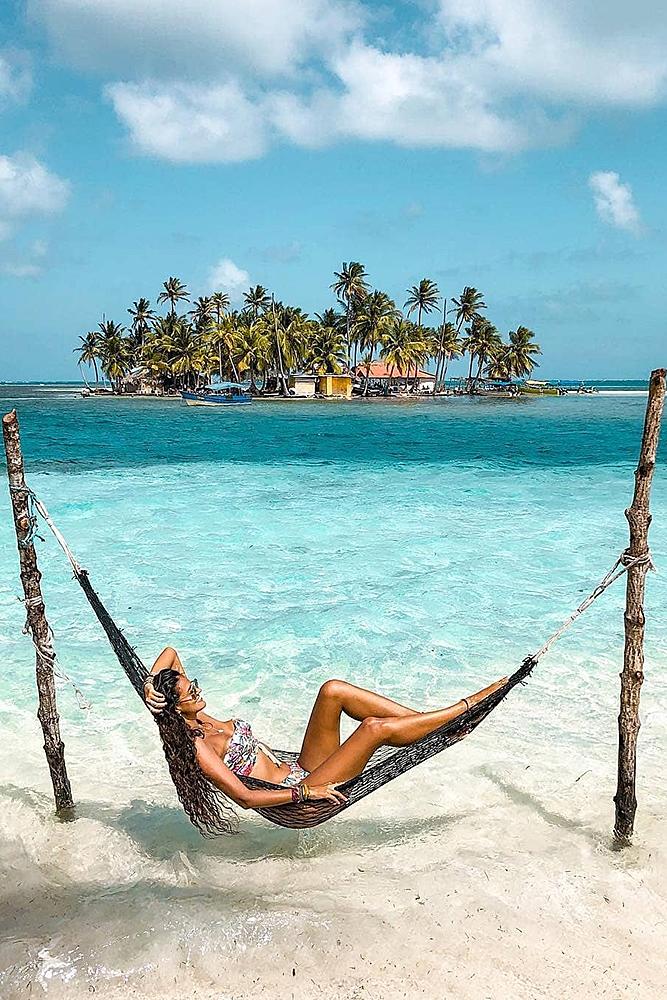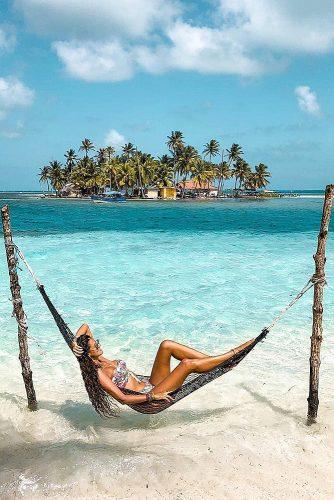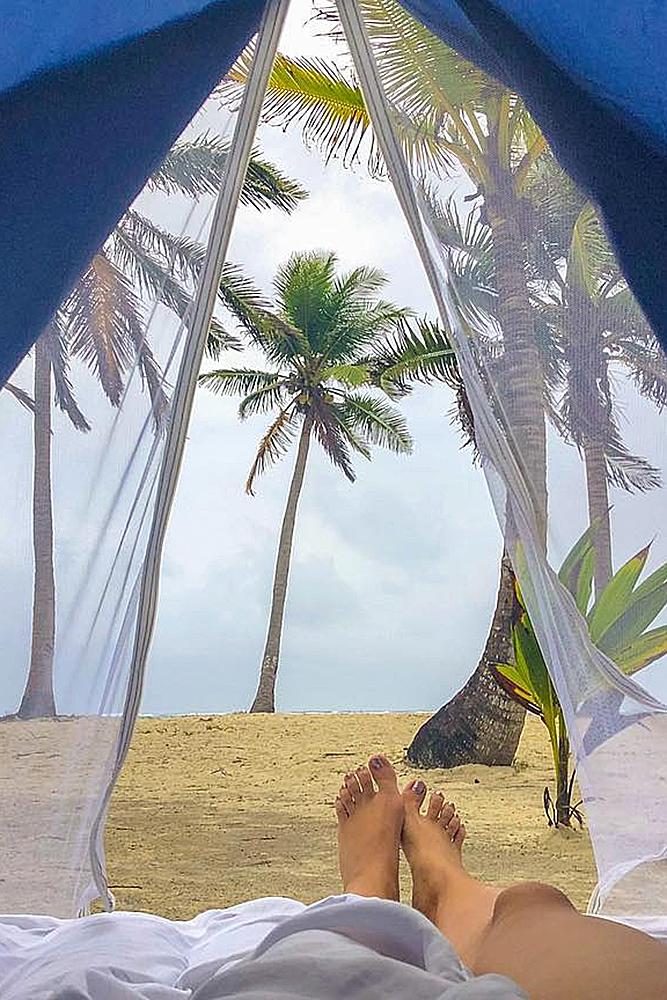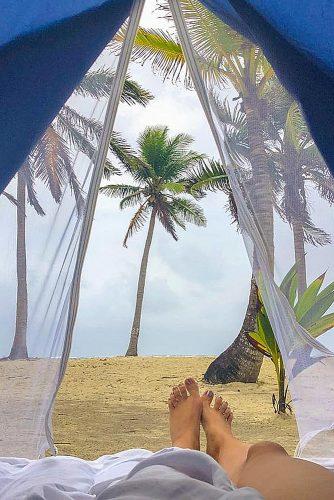 Why go: This Caribbean country is well known for one of the 7 wonders of the world- the Panama Canal. Panama is natural, with lots of man-made attraction, beaches, mountains, Islands, jungles, tropical plants, and culture.
What to see: See the long stretch of artificial Panama Canal, the historic site of Casco Viejo, farms and tropic animals.
What to do: laze on the LA Playa de Estrella beach to watch the starfishes, enjoy the nightlife, and visit the jungles. Hike the mountains and experience the delicacies.
Top 10 Most Adventurous Honeymoons
For the couple looking for a balance between reliving their love and lots of adventures, there are spots in the world just for that. From kayaking to mountain biking, hiking, and jungle hunting. There's so much to do in these places that will give you memorable experiences to last a lifetime.
Sedona, Arizona
Source: ajohnnyroadtrip, amararesort, gbrown808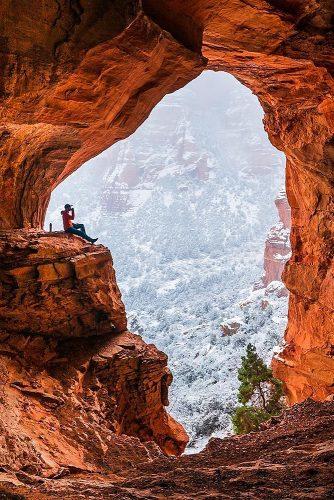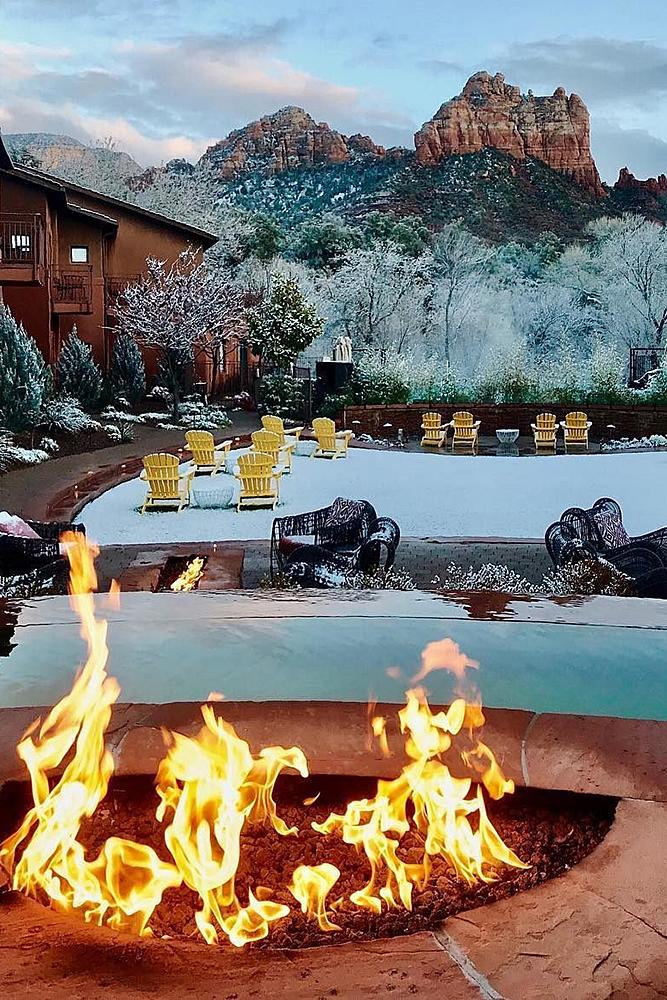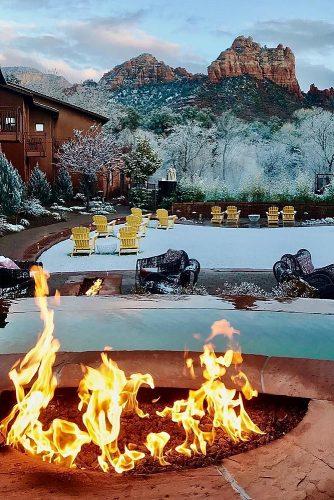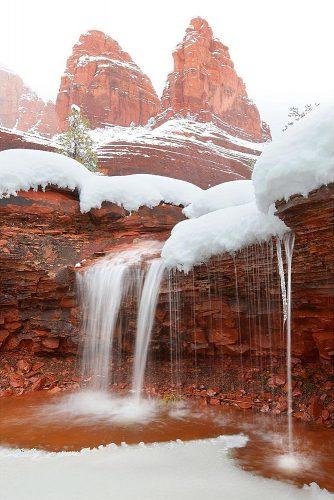 Why go: This is one for the best honeymoon spots in the USA. It boasts of adventure and outdoor activities. Has sprawling landscapes which attract romantics. Beautified with red rocks and energy vortexes, it's known as a spiritual hub.
What to see: Local art galleries and the stunning red rocks. Check out the vineyards and wine tasting rooms in page spring cellars.
What to do: Go hiking, biking, and horse riding. Take a jeep tour, relax in the creeks and enjoy some tranquility.
Dominicana
Source: kluzpaula, essemundoenosso, carlitoxhorton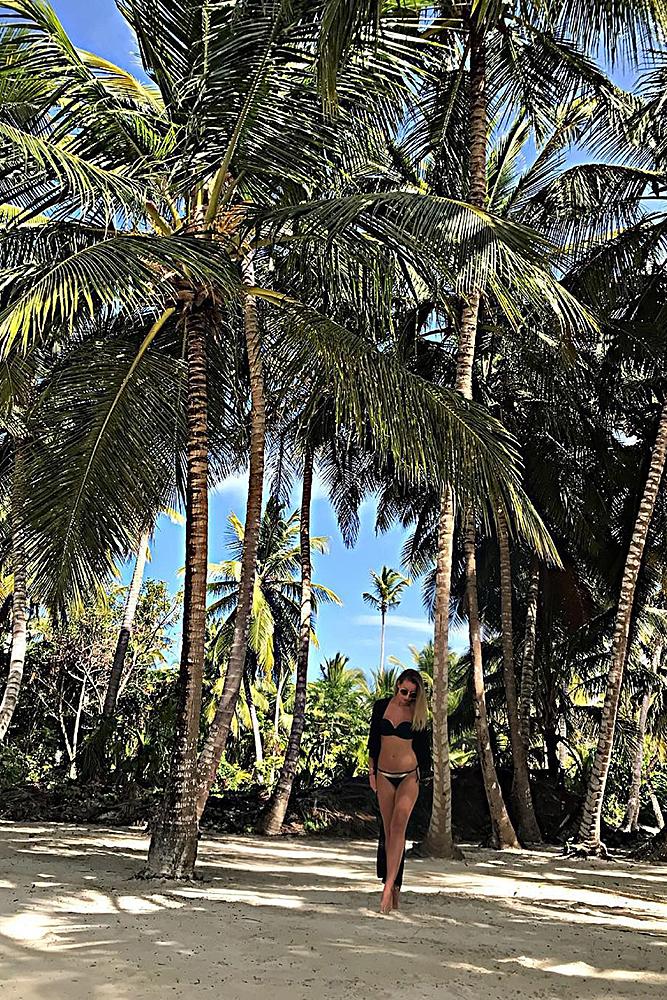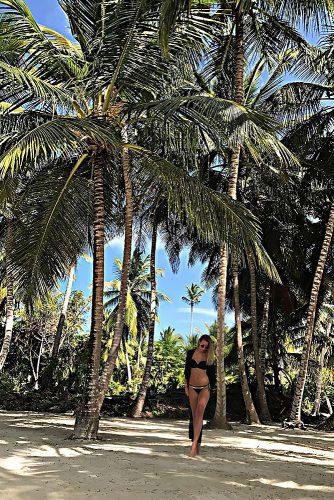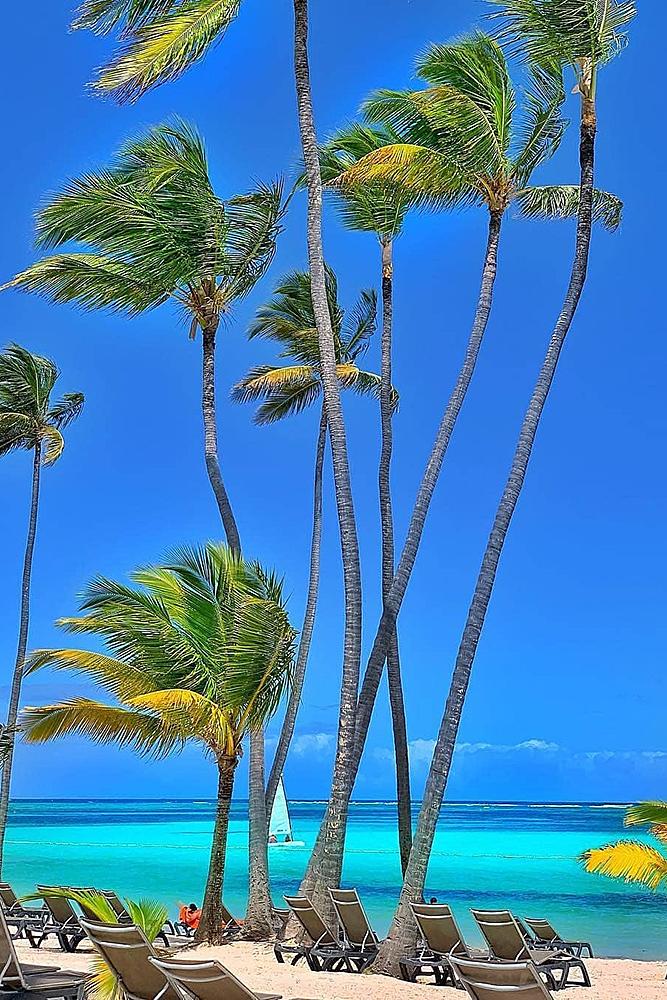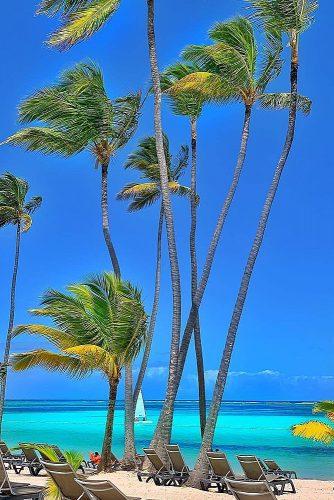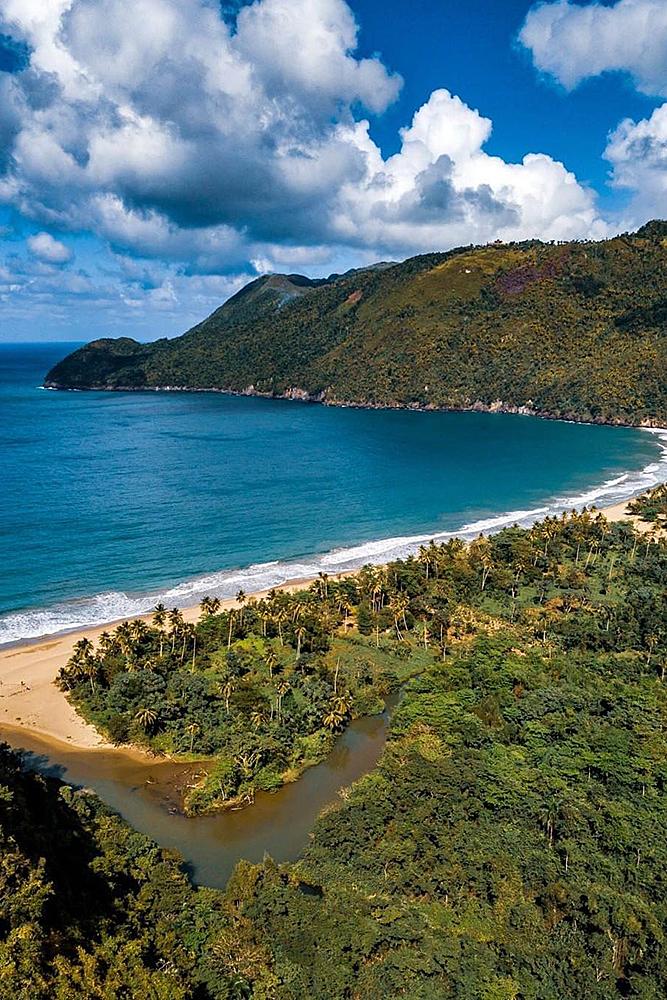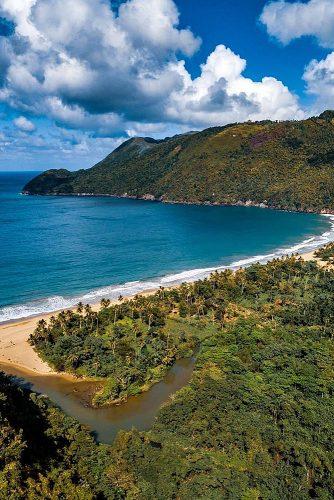 Why go: This is an off the beaten path with a low key and authentic culture. A lot of outdoor activities, mountains, and untapped beauty.
What to see: Watch the wave pattern, the birds, and nature. See the beauty of the untouched corals.
What to do: Go diving, sunbathing, kayaking, snorkeling and mountain biking. Explore the rainforests, mysterious jungles, and waterfalls.
Papayago Peninsula, Costa Rica
Source: szferke, efjuu, anousonne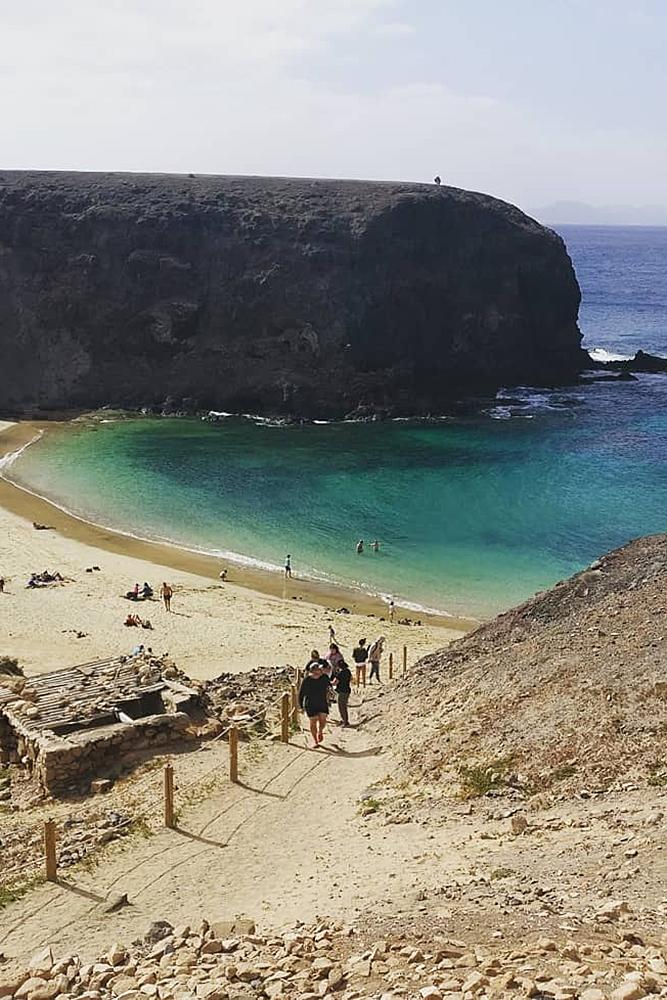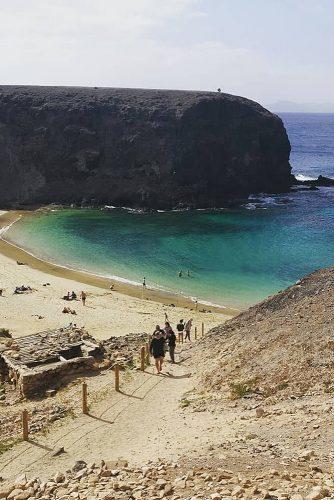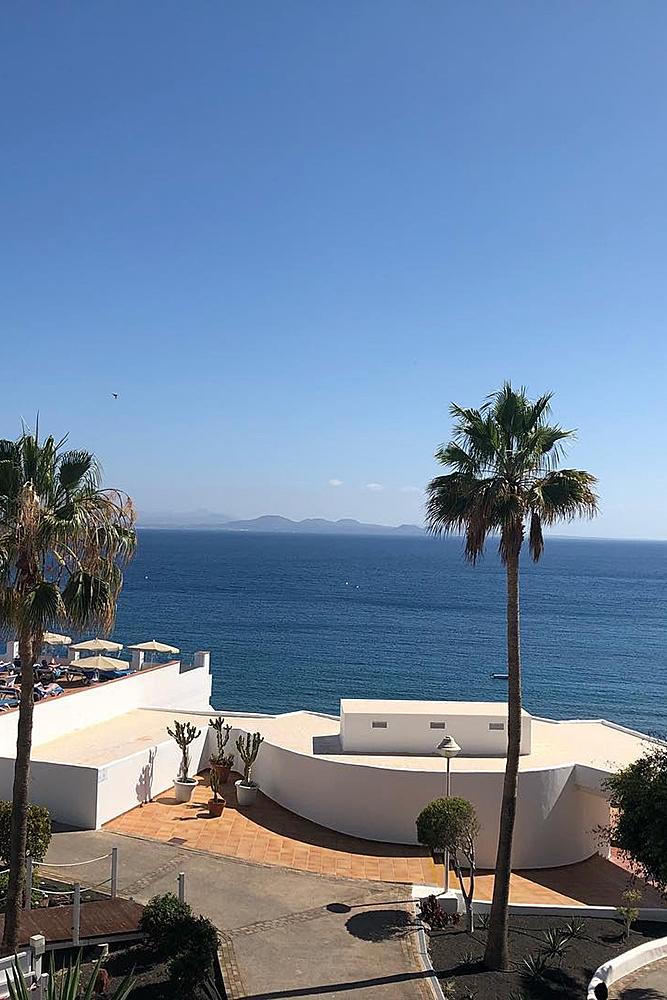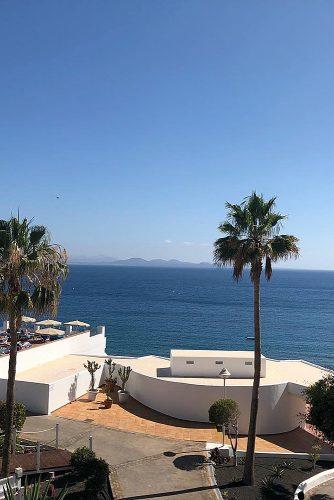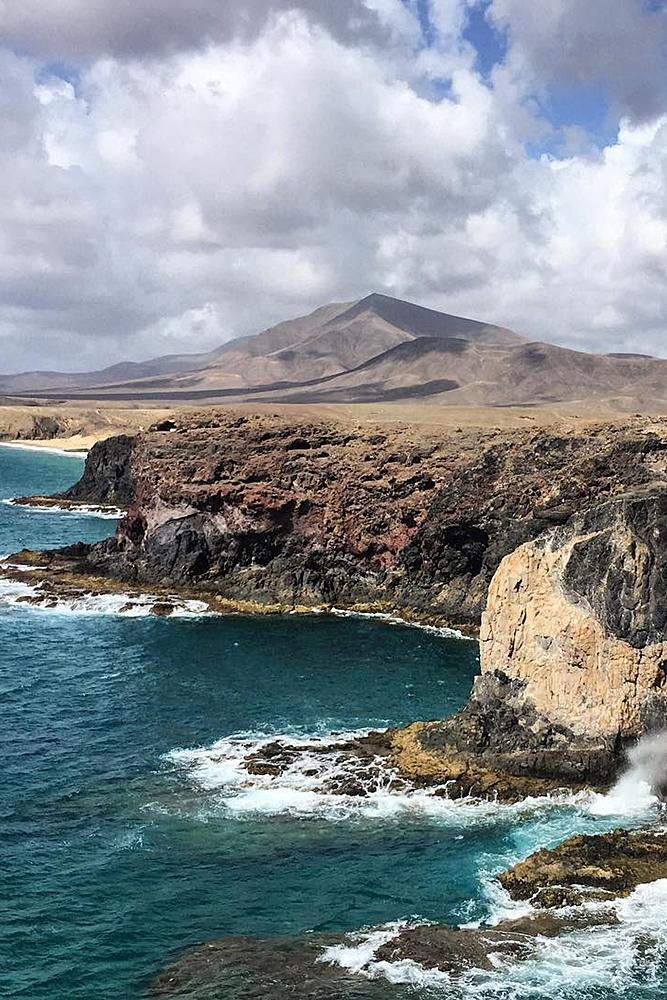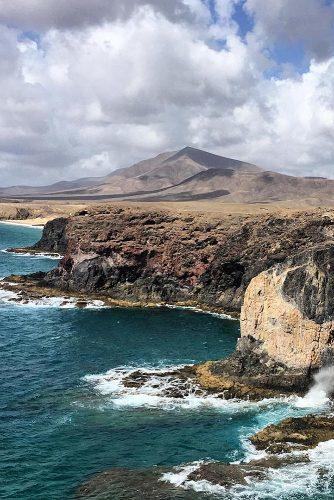 Why go: This place is a perfect balance of romance and adventure. It boasts of rainforests, canyons, and sunset cruises. A lot of opportunities for adventure.
What to see: See the nature, wildlife, expanse of the Island whole zip lining, and the canyons.
What to do: Soak in the hot springs, go on hanging bridge hikes into the arena volcano. Raft in the Pacuare Island and zip line.
Vancouver Island, Canada
Source: marcbaechtold, alberthbyang, markjinksphoto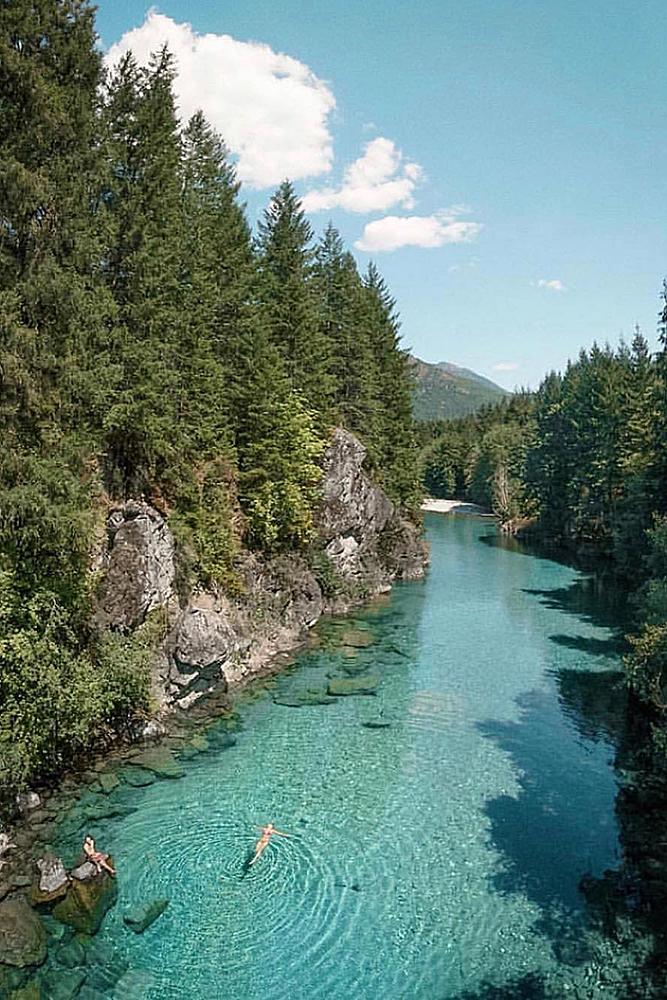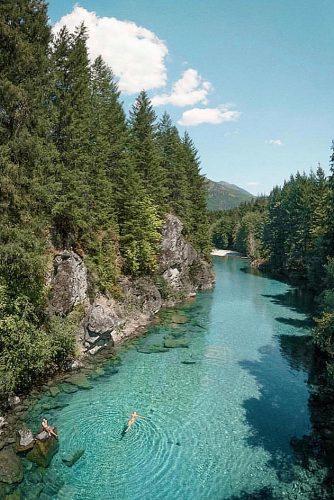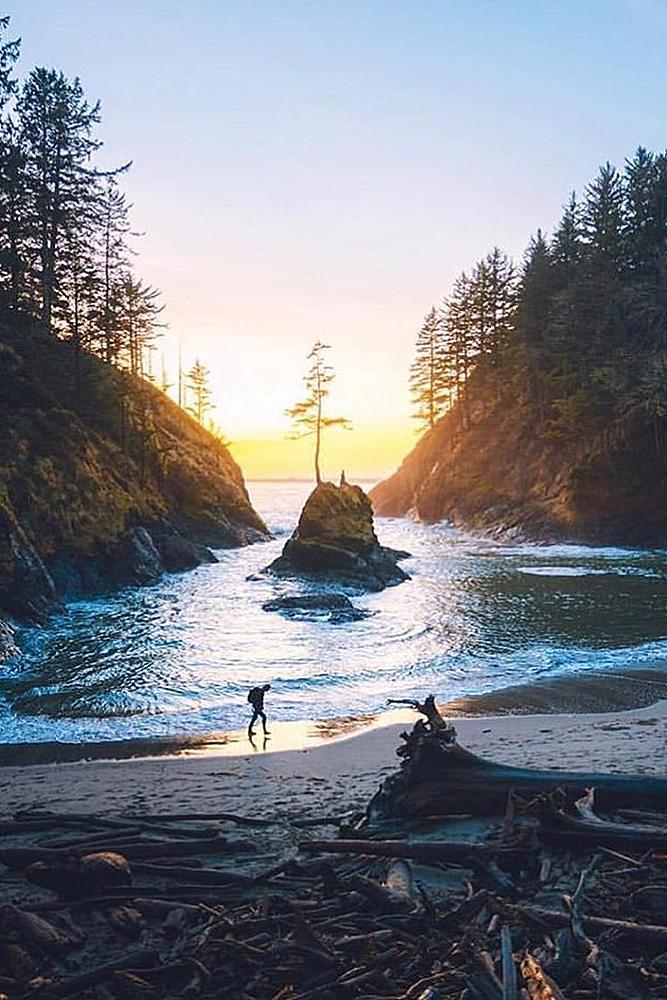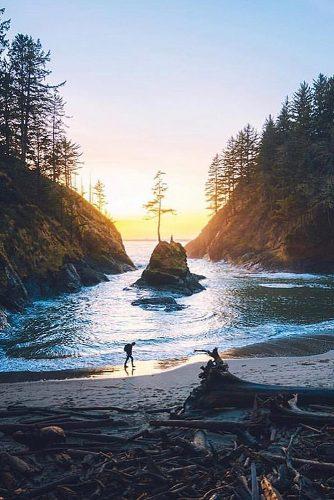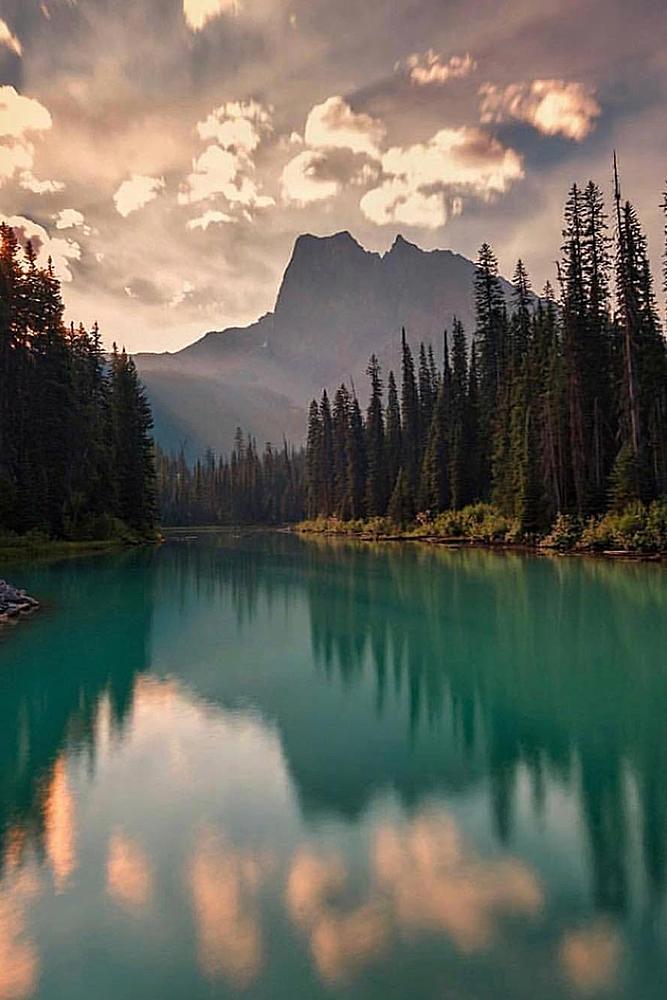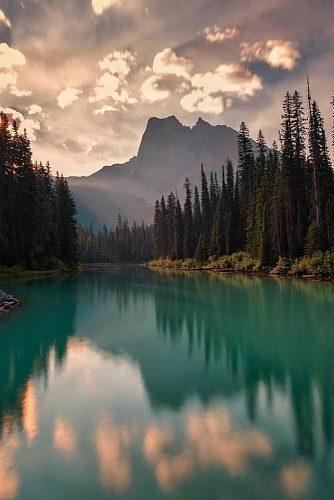 Why go: Vancouver is one of the best places to honeymoon in Canada. It has lush green vegetation, rocky shores, water sports and the surf culture of Tofino.
What to see: See the Butchart gardens, watch the storm and see the suspension Bridgel. Watch the whales and check out the cathedral groove.
What to do: Go surfing in Tofino, take a walk along Victoria Harbor and go paddle boarding. Enjoy bungee jumping out of Nanaimo, go Sealeg kayaking and zip line. Take a seaplane tour and hike the Pacific elk trail.
Namibia
Source: nois7, luxury_travel_show, mikebishop.tv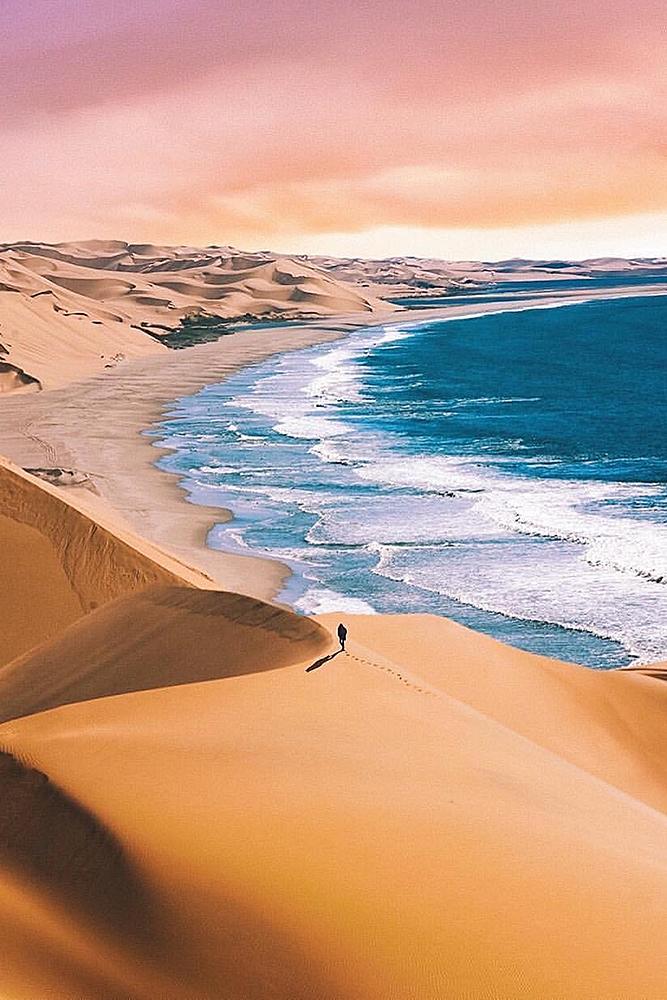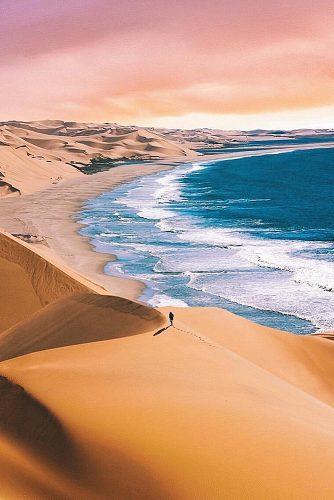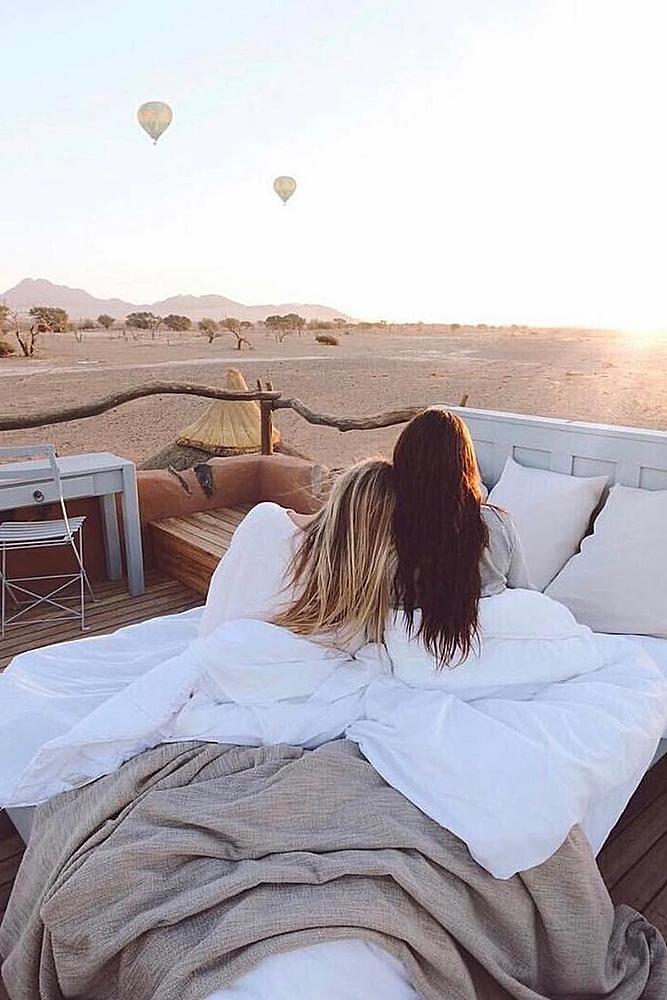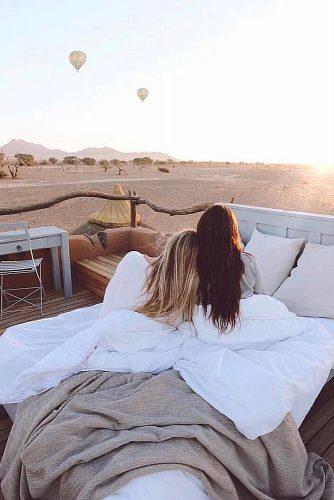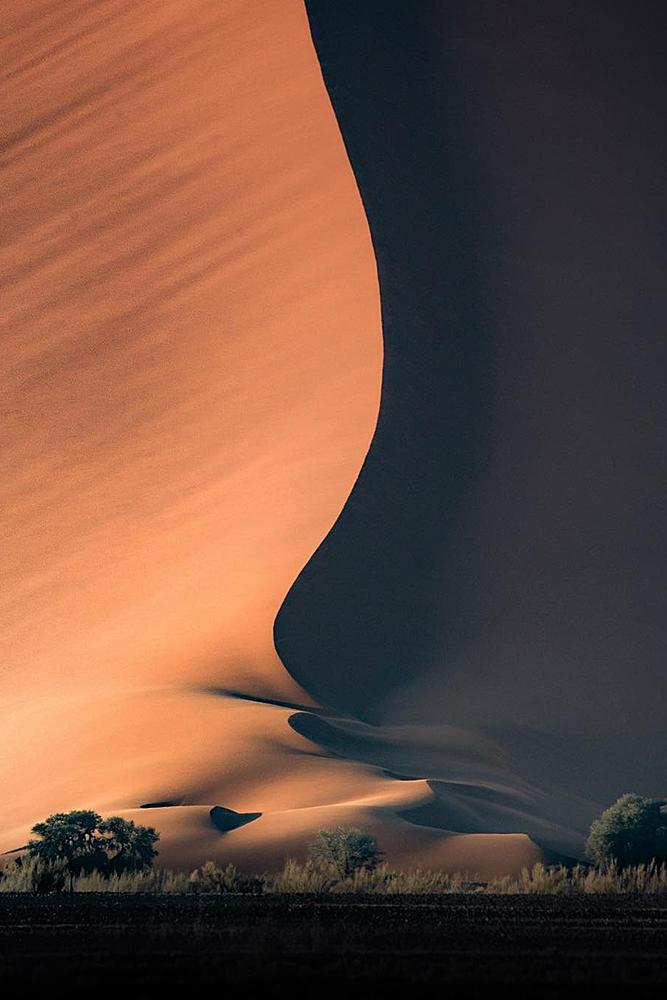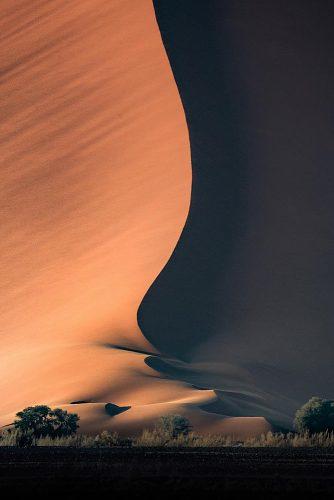 Why go: Namibia is a blend of royalty and beauty. Nature and hidden sweetness at its finest with a lot of activities. Get all your honeymoon adventures here.
What to see: The private nature reserve at Wolwedans private camp. See the family of rhinos at Onguma- the fort. Visit the Namib-Nankluft national park.
What to do: Go to the canyon fish river, the wilderness at the Terra conservancy. Hike to the peak of the Brandberg Mountain and go on a Kaanan N/a'an Kuse deserve retreat.
Greenough, Montana
Source: Jason Savage Photography, travisburkephotography, Oilfighter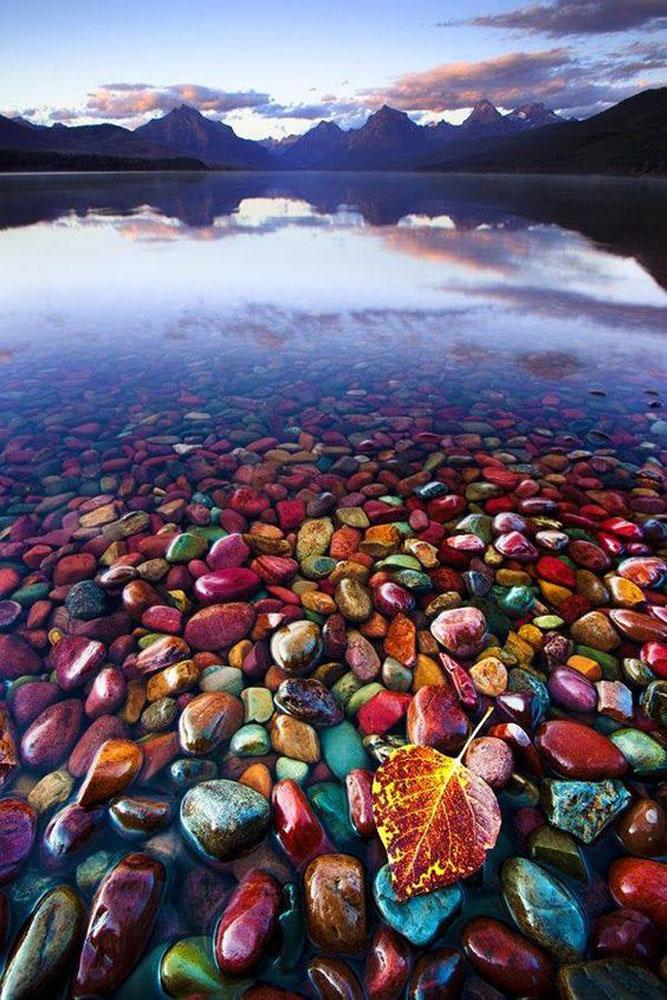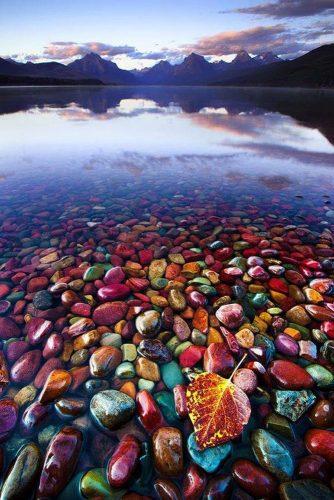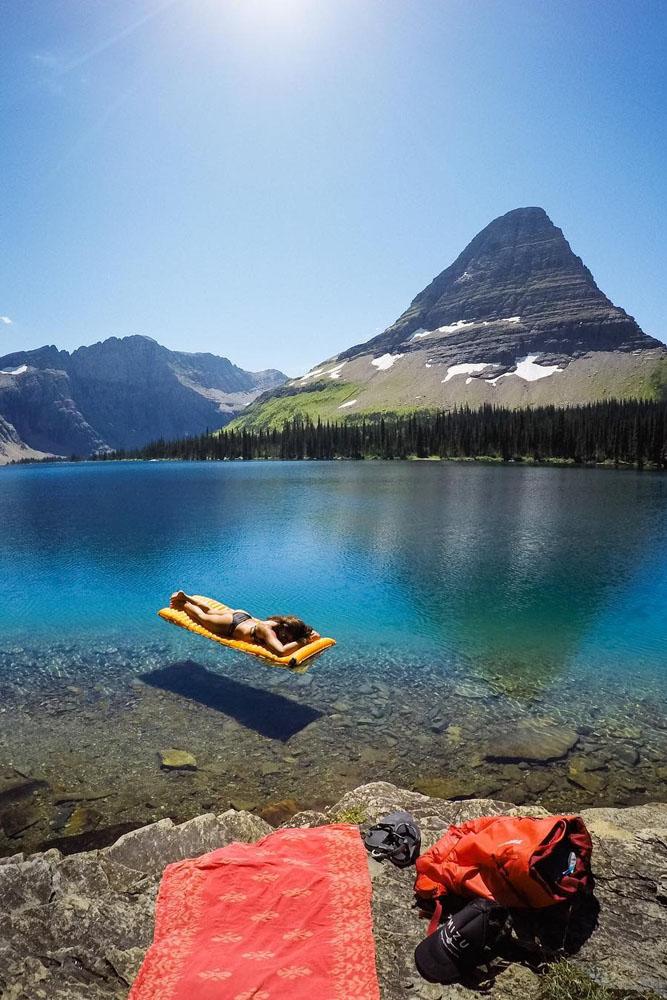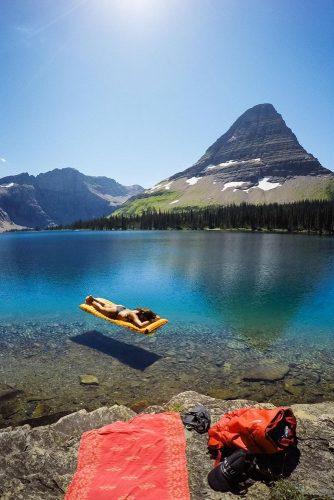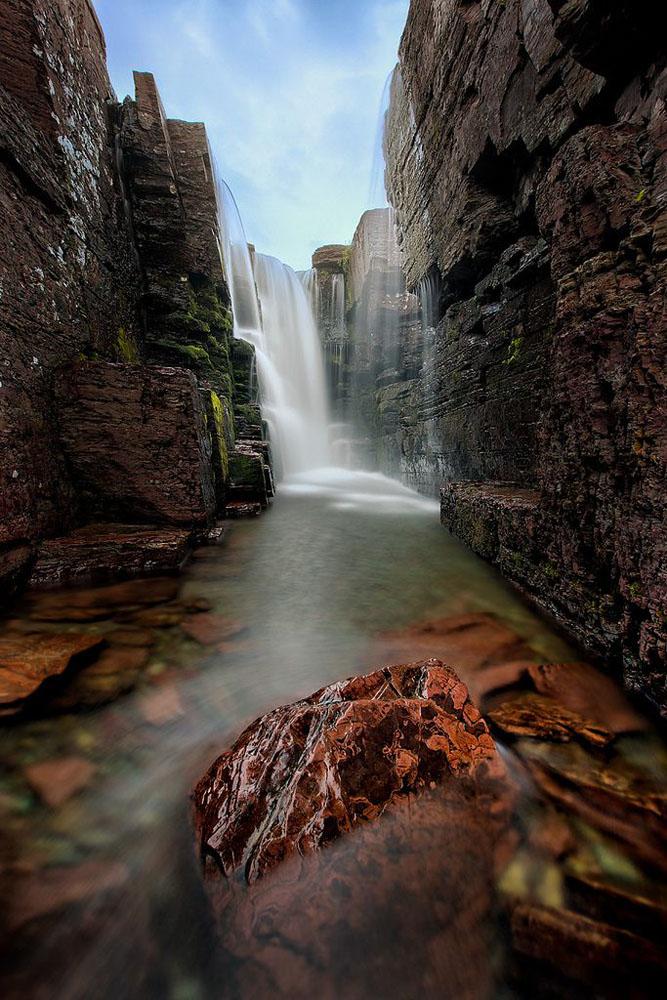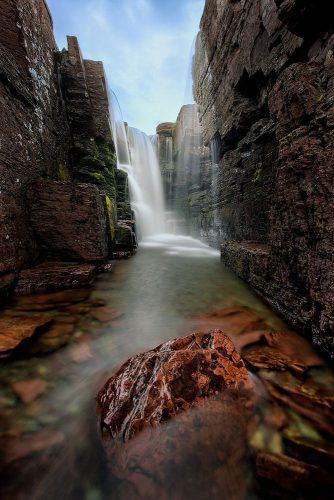 Why go: Montana is a mountainous place with glaciers and snow. A beauty unparalleled with nature's touch. The sky is star-filled, there are camps and luxury hotels for any kind of honeymoon you choose.
What to see: The Flathead Valley, Darby pioneer memorial. Museum. See the Lake Como and caliber theatre companies.
What to do: Hit the slopes of the white fish mountain, go on a sleigh ride or paddle the clear water canoe trail. Go ice fishing or snowshoeing. Take a cross-country ski or snowmobile.
Virgin Islands, United States
Source: emilykaszton, royalcaribbean, chapmanf16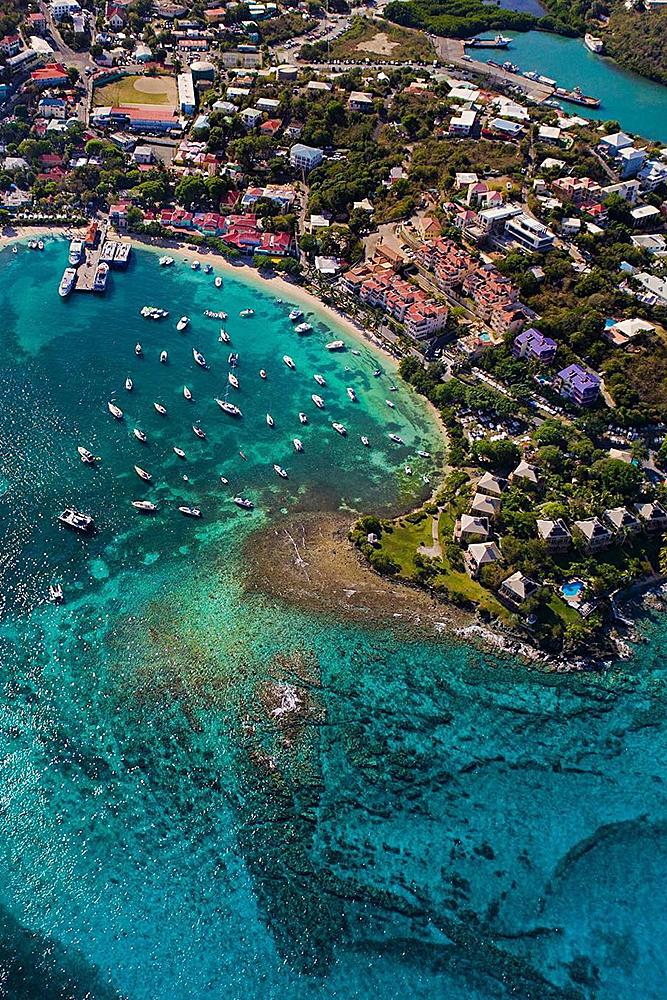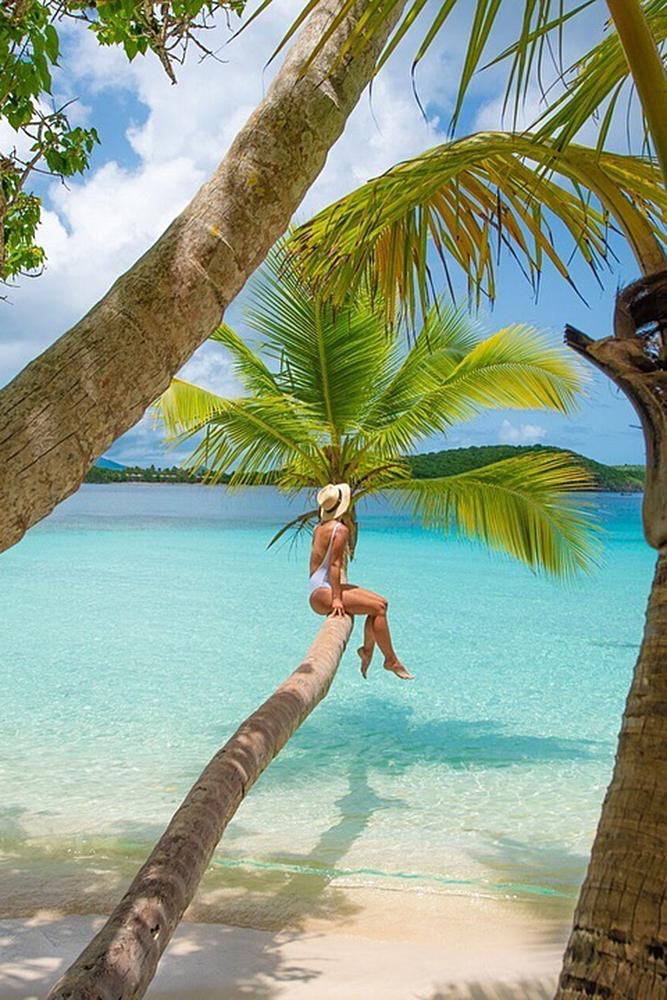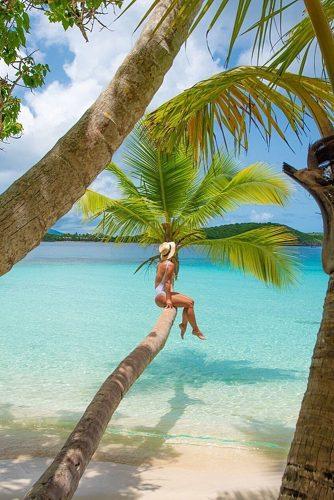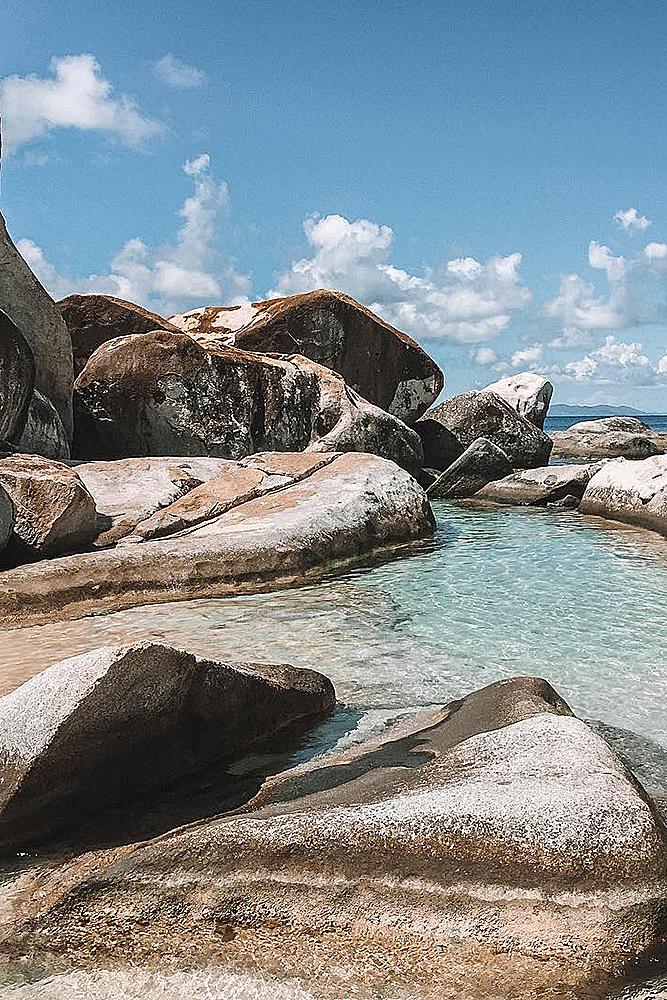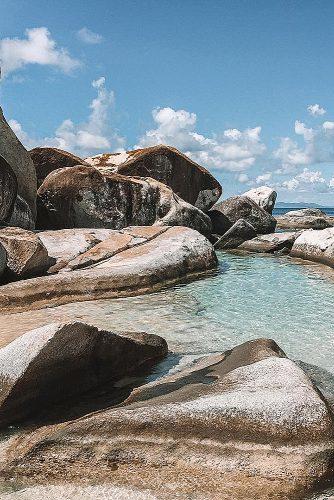 Why go: Sandy beaches, resorts, turquoise water, nature, and beauty. Romance, tranquility, adventure, and relaxation. These are the characteristics of this place which attracts newlyweds.
What to see: See the St. Croix rain forest, visit the world-renowned distillery and watch St Thomas fire dancers. See the great house of St. Peter and wander the gardens.
What to do: Swim with the giant turtles, sail on a party catamaran in St Thomas, go kayaking. Snorkel at St John's trunk bay.
Galapagos Islands, Ecuador
Source: alife_in_tokyo, pelayosalinas, playaparaisoecu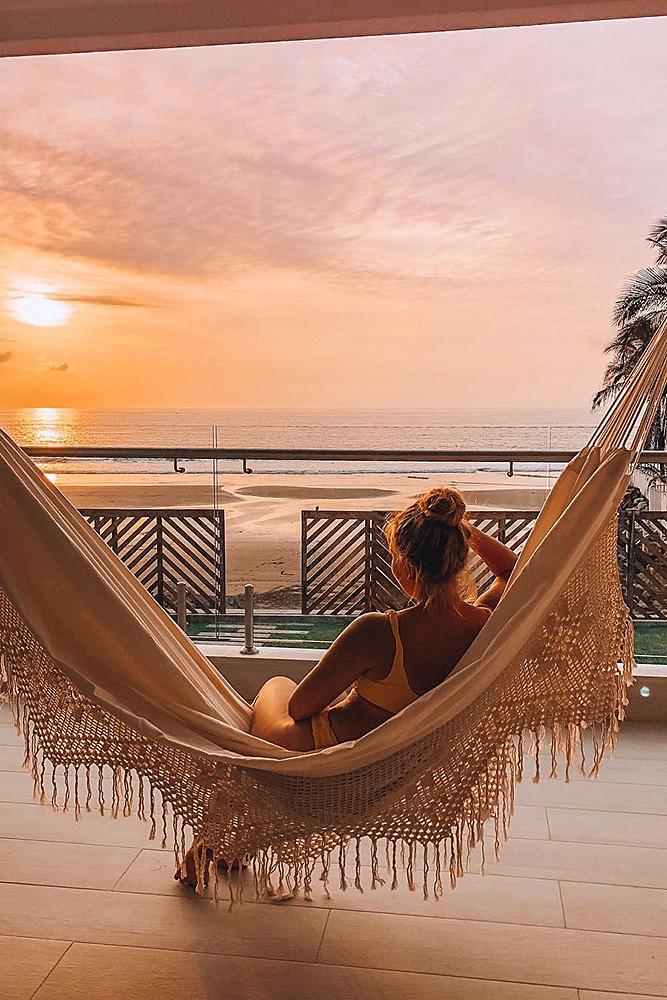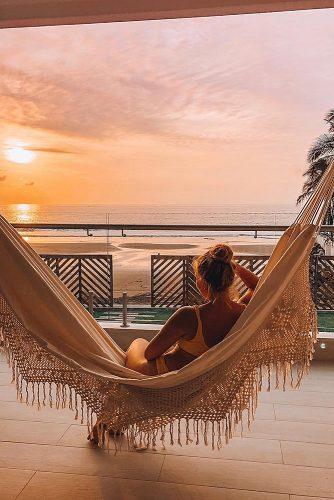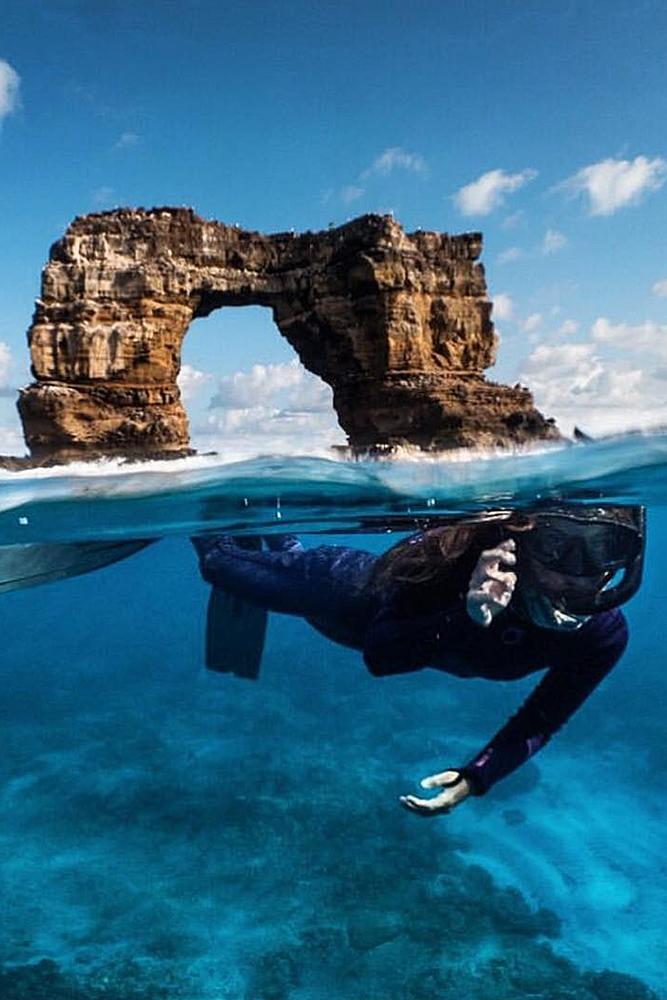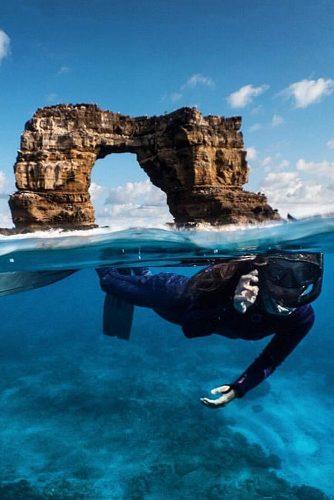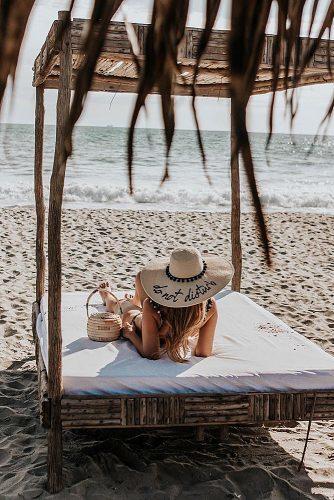 Why go: This is the paradise of beautiful landscapes, massive wildlife, a blend of culture, and romance. The perfect couple honeymoon destination.
What to see: Tortoise reserve, volcanic cones, national parks, and Islands.
What to do: Scuba dive, snorkeling, hike trails, walk, laze on the beach.
Mauritius
Source: labengale, hoagard, travelmonster.nl_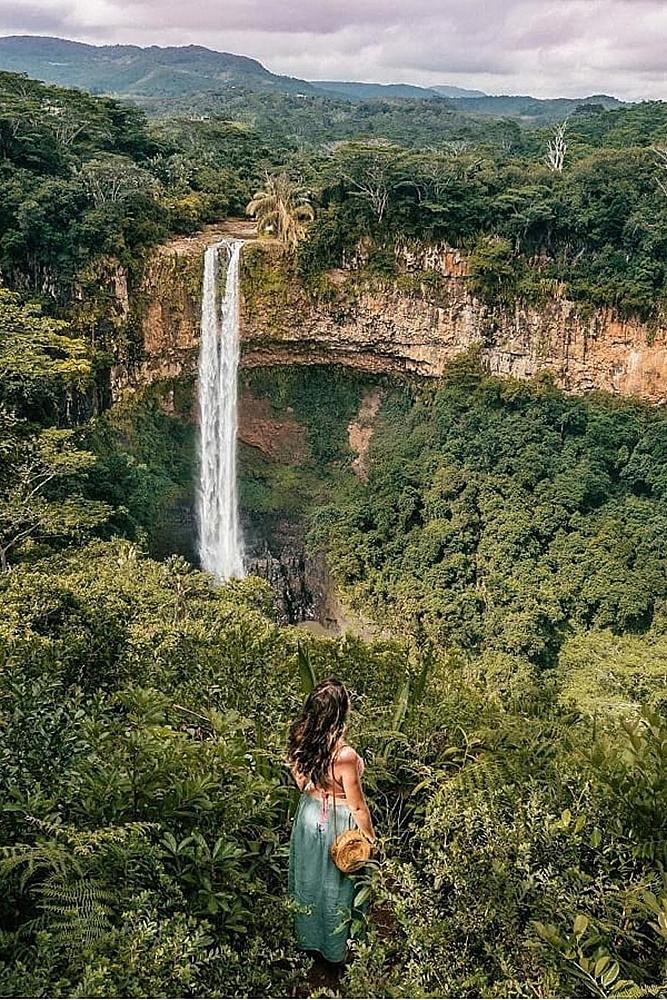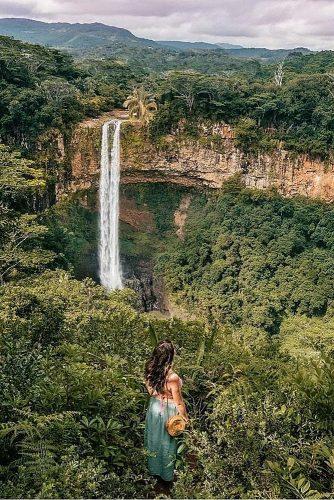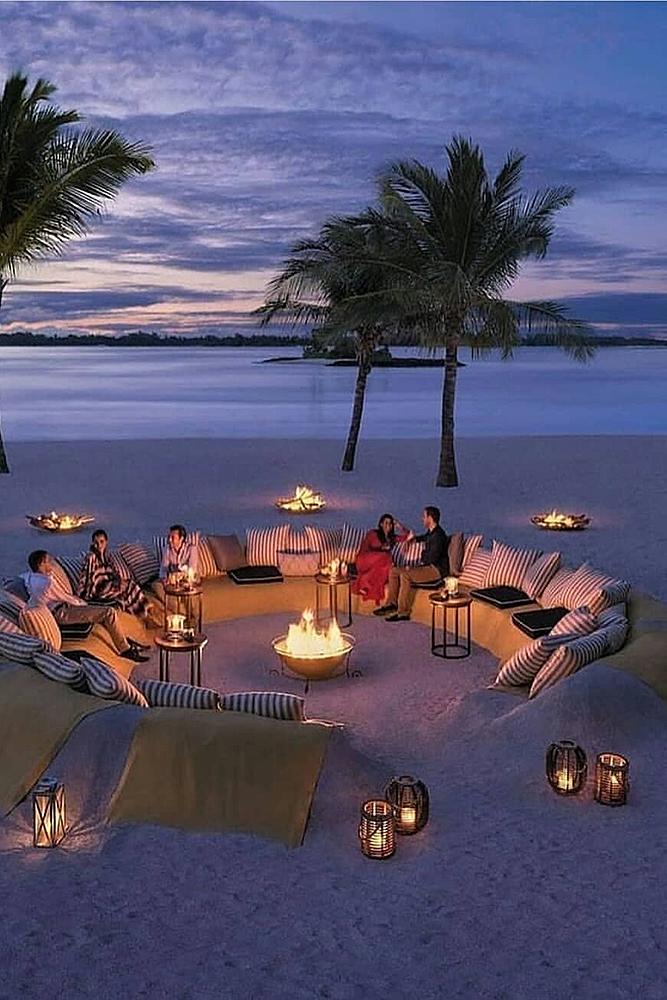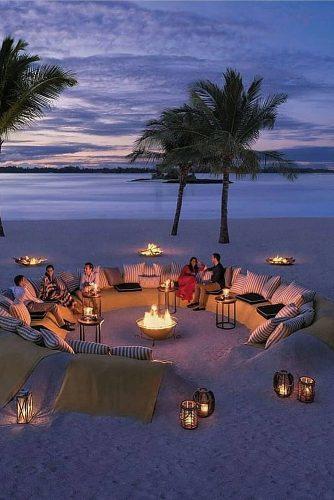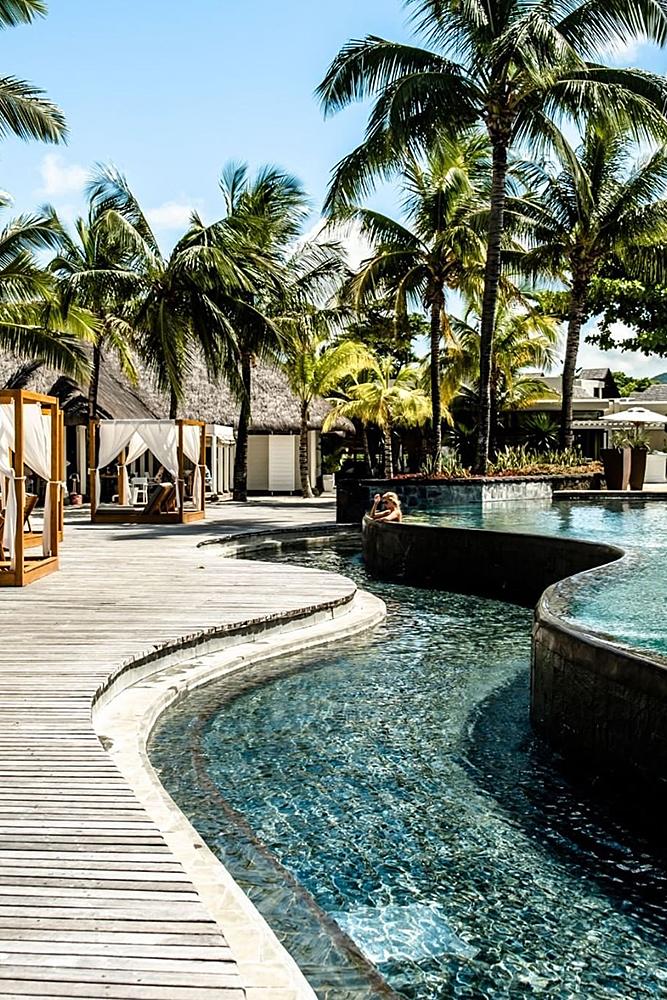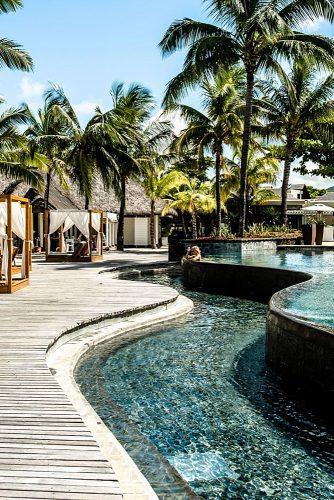 Why go: Mauritius is nature at its finest. Beautiful oceans and landscapes, water sports, serenity. It boasts of wildlife, adventures, pristine waters and bright skies.
What to see: Watch the Mauritania dance Sega. Enjoy the rich culture at the Caudan shopping complex and pick up some exotic souvenirs. See the local waterfall in Gris Gris, sugarcane fields and lush greenery.
What to do: Visit the La Vanille Nature Park aka Riviere Des Anguilles, the home to crocodiles and giant tortoises. Visit the petting zoo and touch some Fawns.
Argentina
Source: visitargentina, visitargentina, visitargentina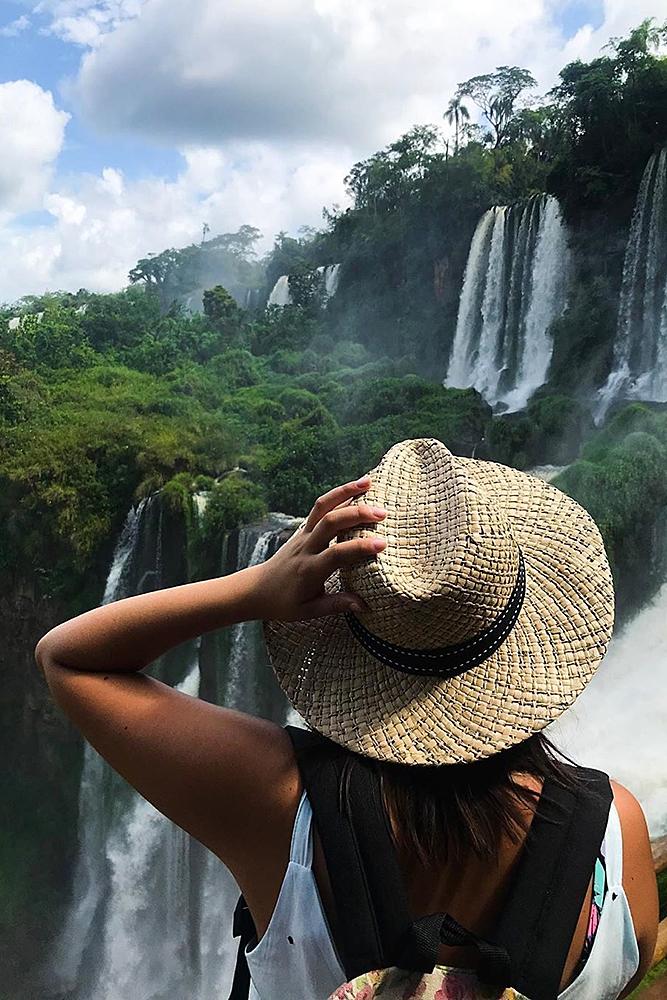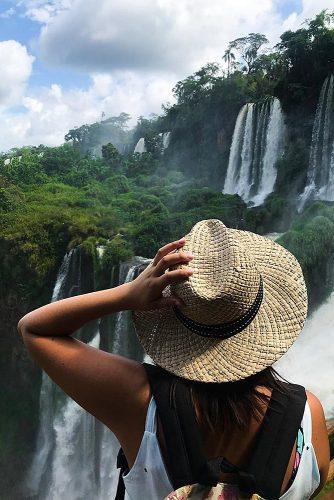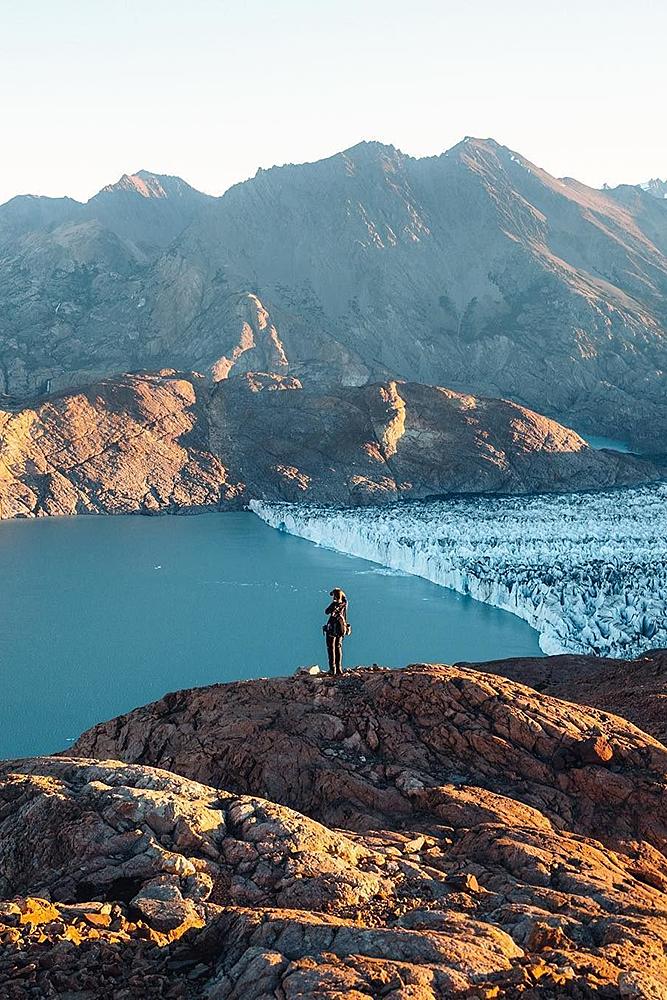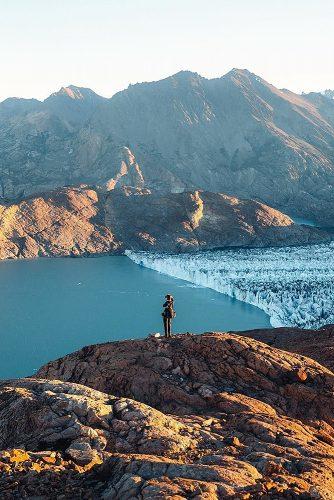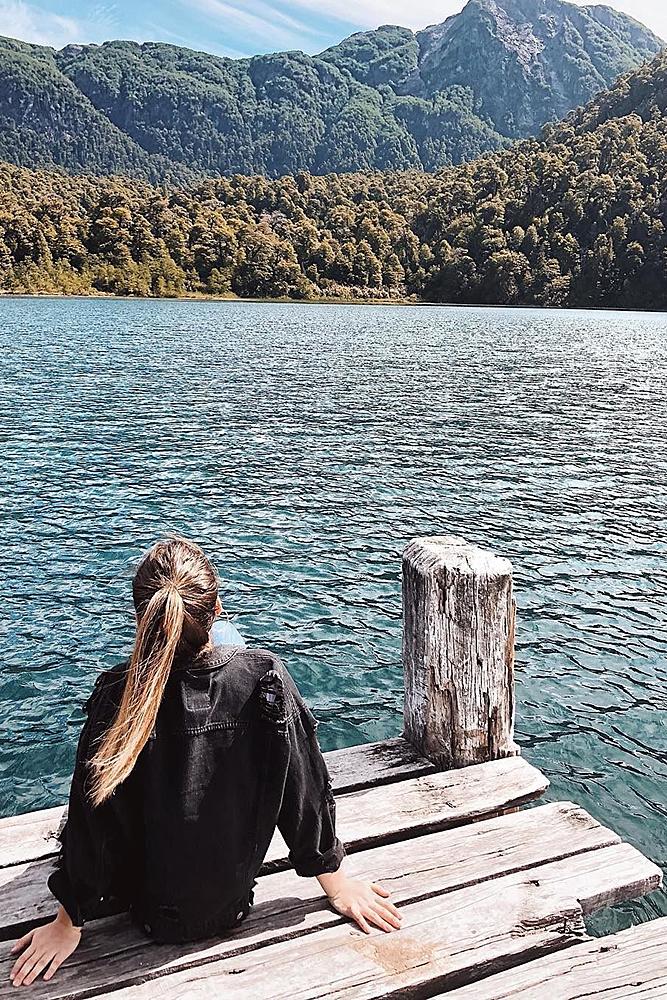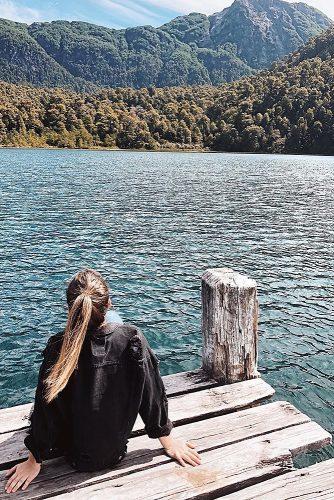 Why go: This is a lovely and lively destination for honeymoon getaways. There is so much energy to expend, especially for active couples. Their mountain and landscape view is enthralling and picturesque. Delicacies are exotic and nature is in abundance.
What to see: Explore the colonial towns, forests, jungles, museums, and the colorful canyons. Go on winery tours at the best vineyards.
What to do: A 6day cycling tour hosted by Butterfield and Robinson. Surfing, hiking, and snorkeling.
Top 10 Budget-Friendly Honeymoon Spots
You can enjoy the best and exotic honeymoons at top destinations at a budget-friendly price. You will be missing nothing with these places. For the scenic views, to the expressed beauties of the mountains, hills, and waters. You will have the experience of a lifetime. We have some places below.
Asheville, North Carolina
Source: romanticasheville, romanticasheville, romanticasheville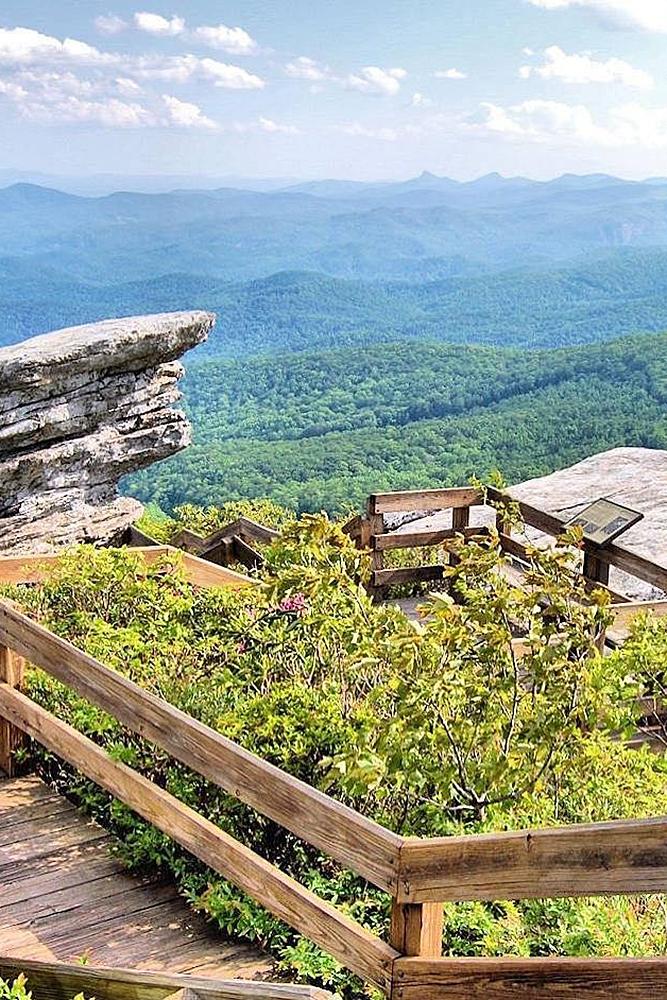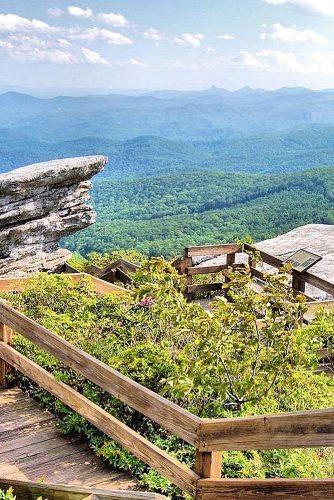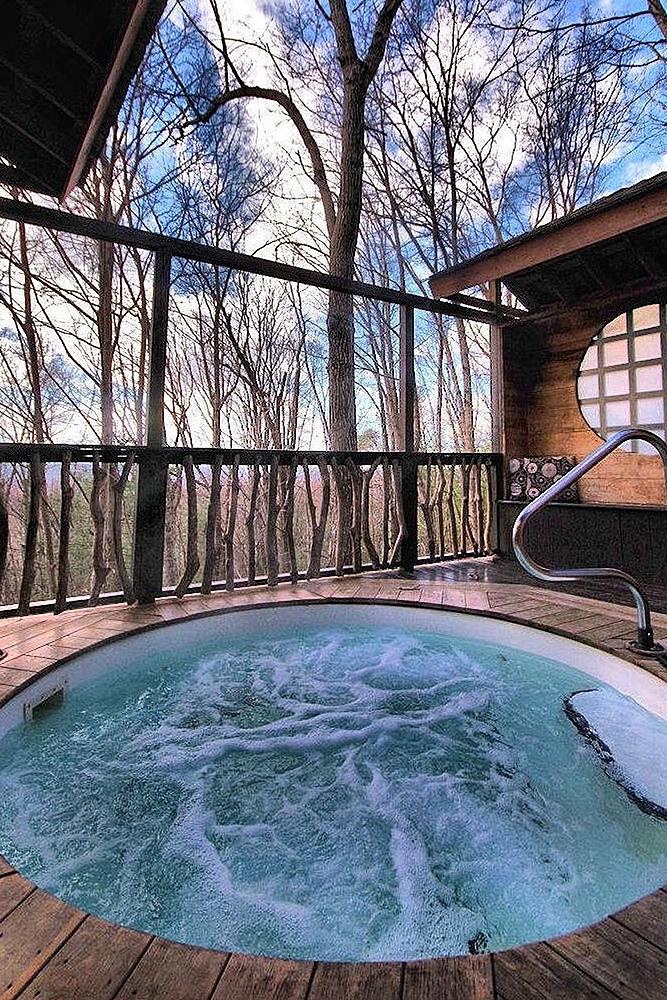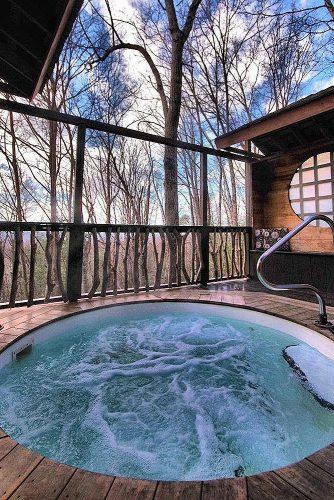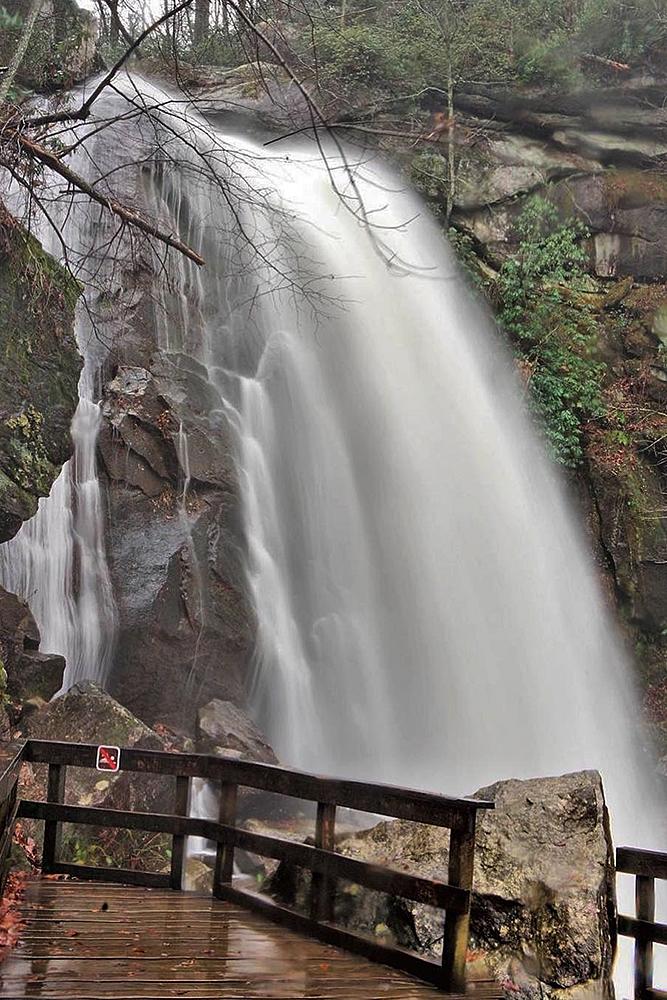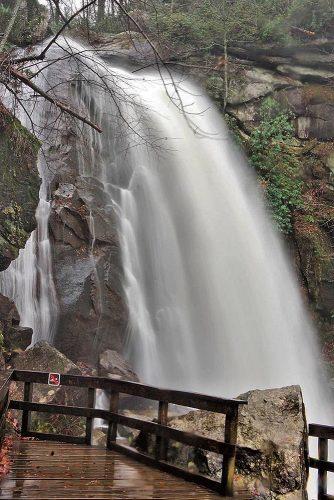 Why go: This city in North Carolina is Mountainous with beautiful views. A place filled with green vegetation and many sites of attraction. It is romantic, quiet, and masked in nature.
What to see: See the looking glass rock, Biltmore estate, and local arts. Watch a stage play or a film at the Ashville fine arts theatre.
What to do: Go hiking, visit the Blue Ridge Parkway for a picnic, and hike the craggy gardens trail. Climb mountains Pisgah or Michell. Explore the Deer Park trail or take a rowboat.
Rovinj, Croatia
Source: 365croatia, bartlomiejjurecki, rovinj_neso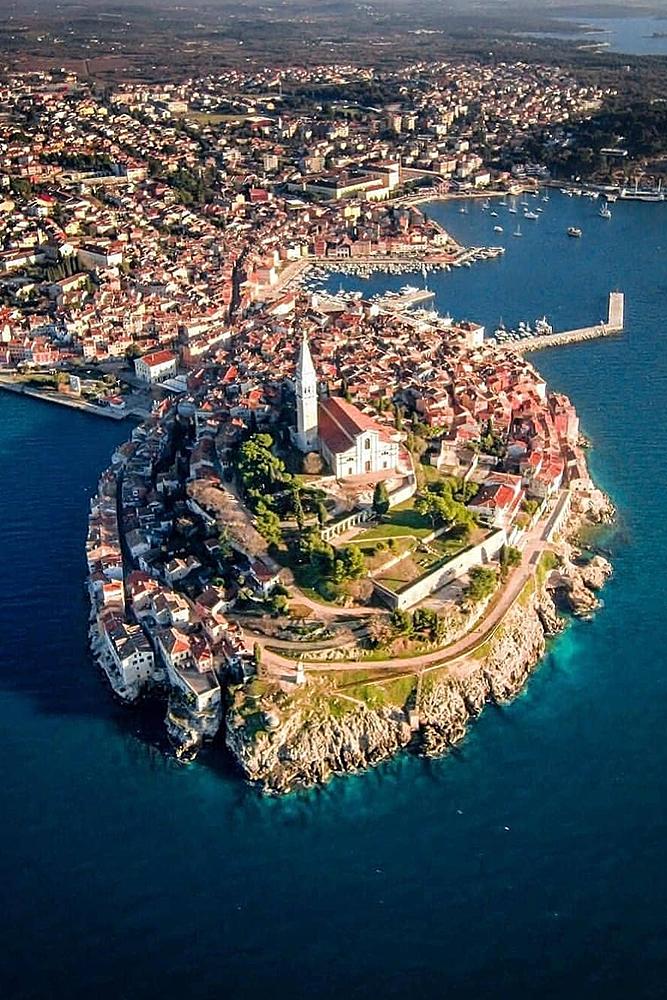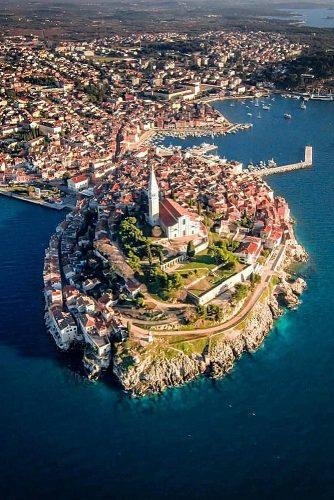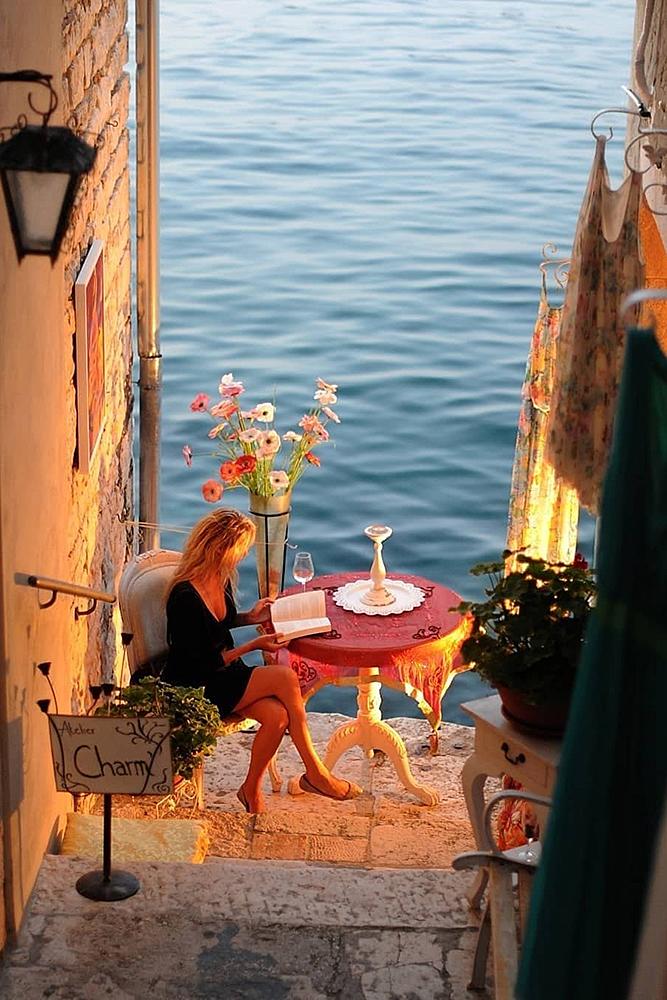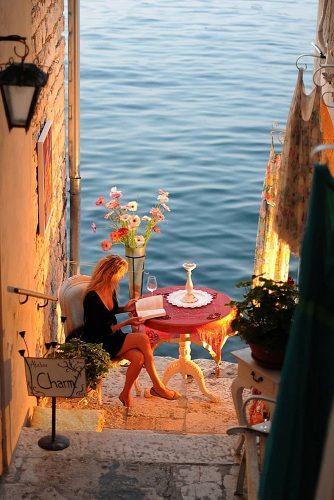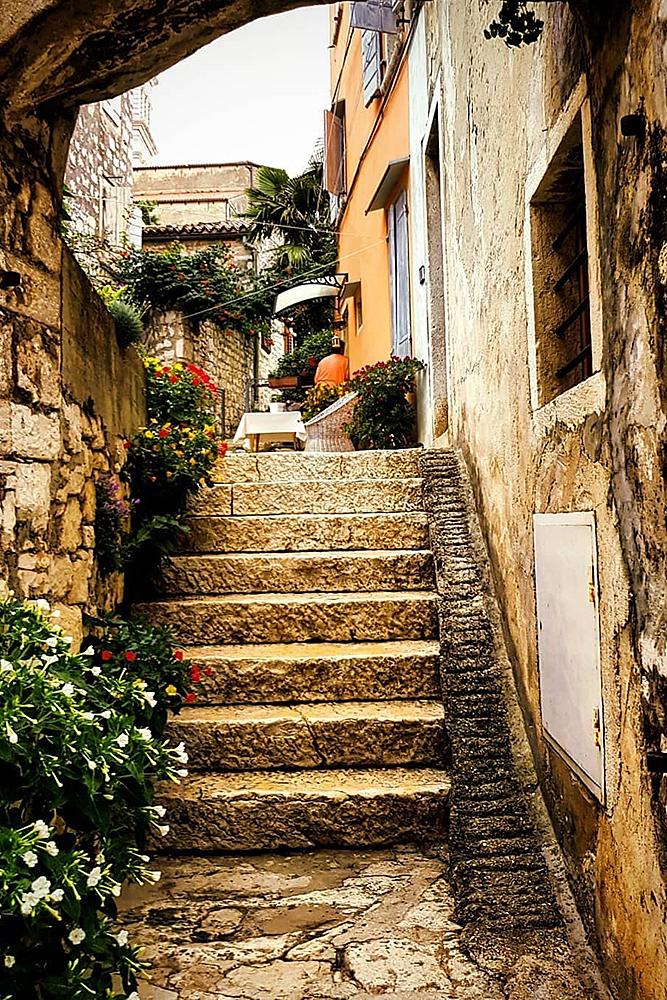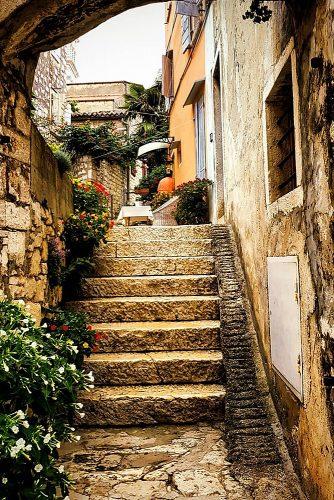 Why go: Pamper yourself with a Croatian honeymoon. Featuring turquoise seas, red roof brick homes, water sports, and historic landmarks. This place is the finals stop for romantics.
What to see: Dubrovnik blue sea, Ochre hued fortified walls, red roofs. The Gothic architecture of St Blaise Church and Dubrovnik Cathedral.
What to do: Kayak, canoe, hike in the Marjan hill and Bakvic beach. Fish in Rovinj, visit national park, waterfalls and limestone canyons.
Viequez, Puerto Rico
Source: sousa_pr, jetsetchristina, kingcano12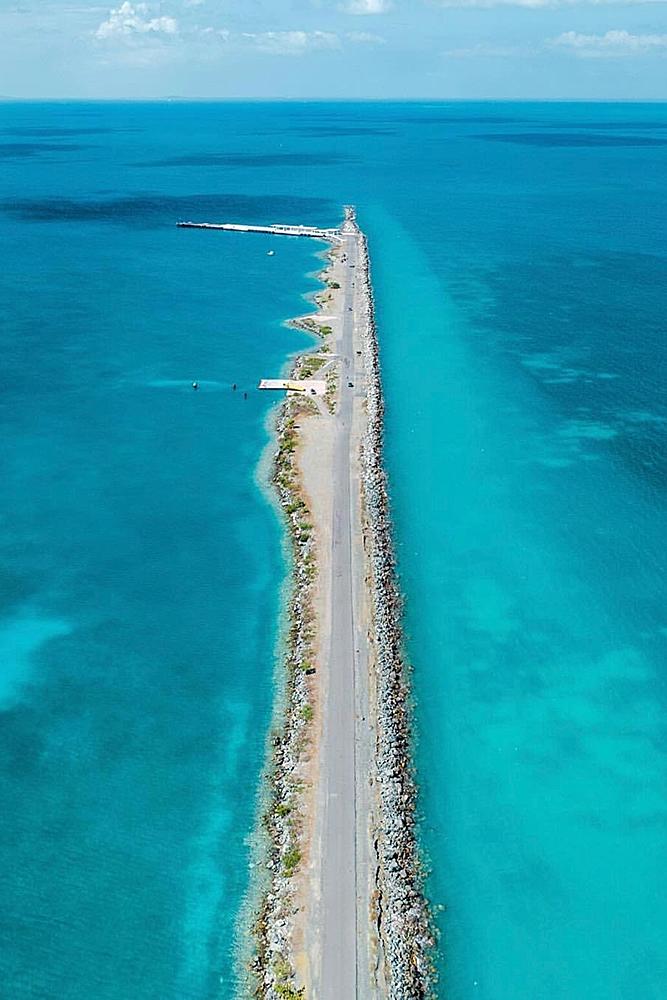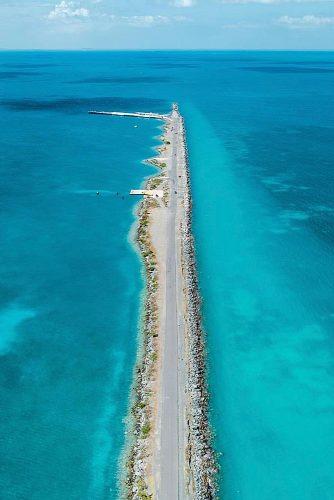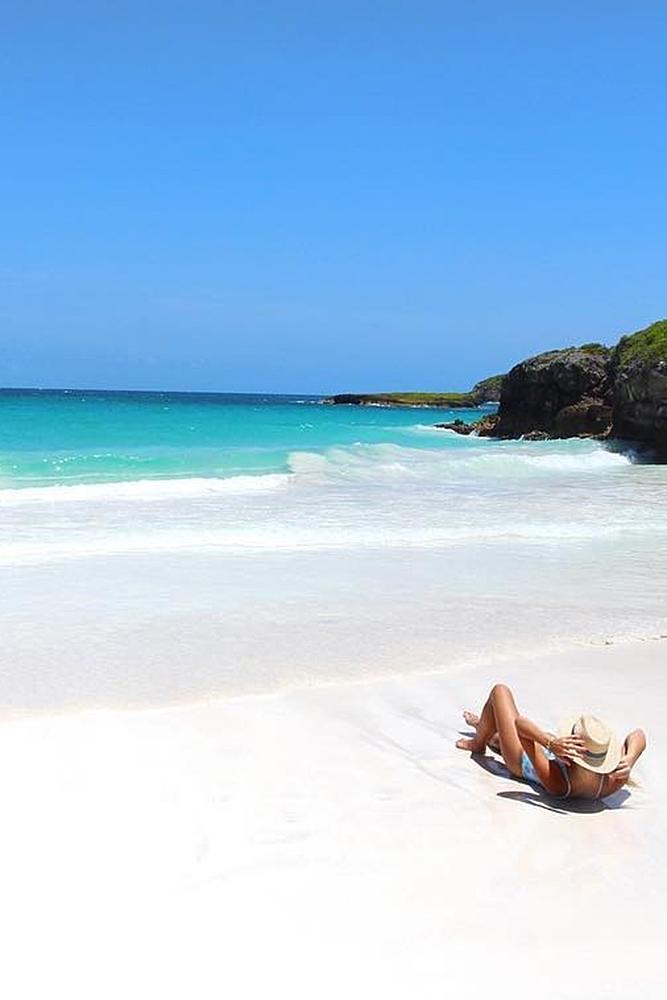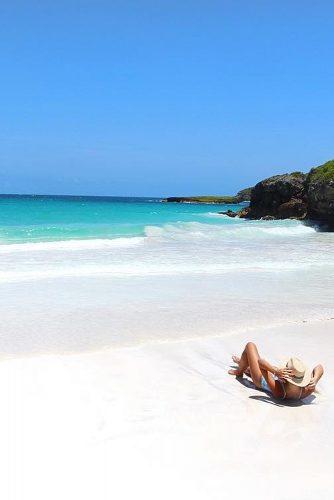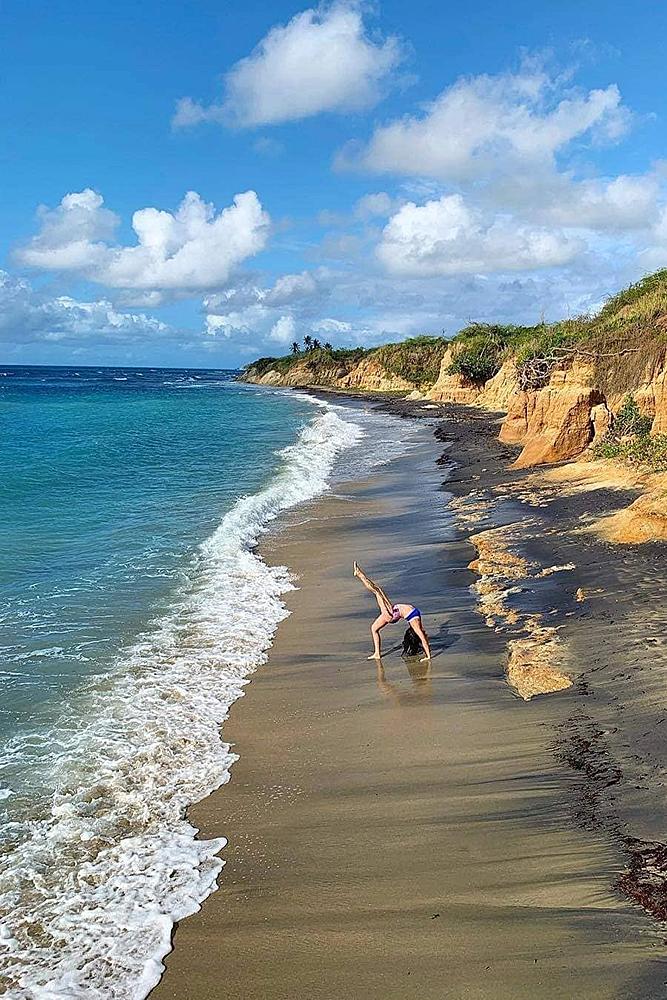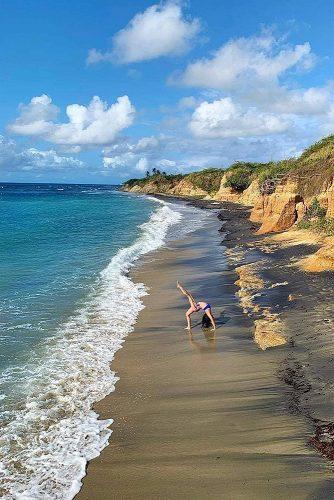 Why go: This is unarguably one of the best Caribbean honeymoon spots. The simplicity, nature, quiet, and calm, draws you in. It is the citadel of romance.
What to see: Explore the beaches, see old San Juan. Explore the Island and watch the starry night.
What to do: Snorkeling, scuba diving underwater, kayaking day and night. Hike the trails and go horseback riding.
Palawan, Philippines
Source: ninjarod, everchanginghorizon, ashleeyy.d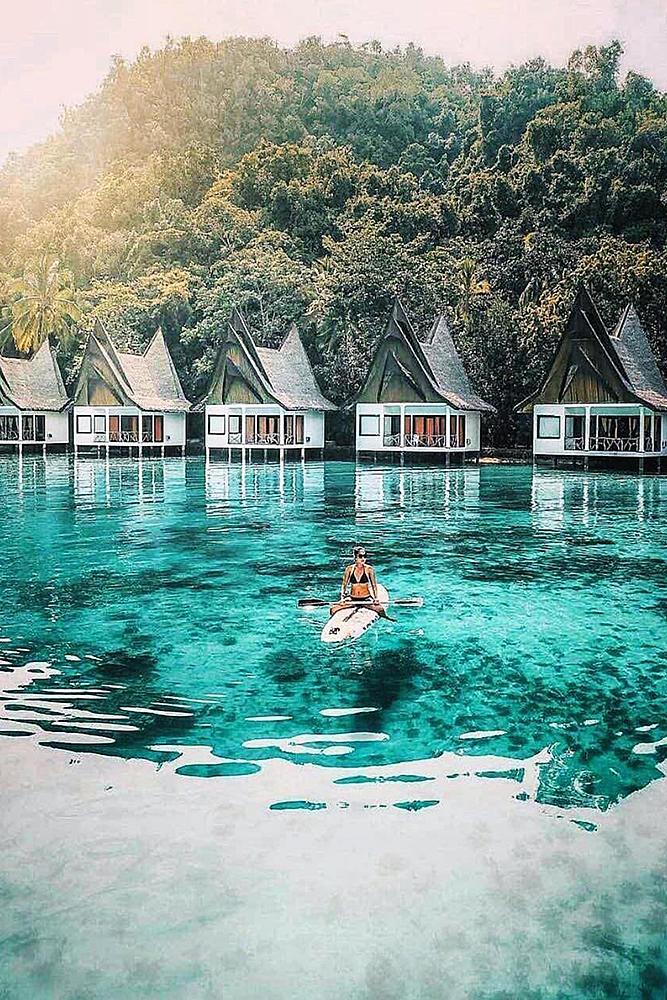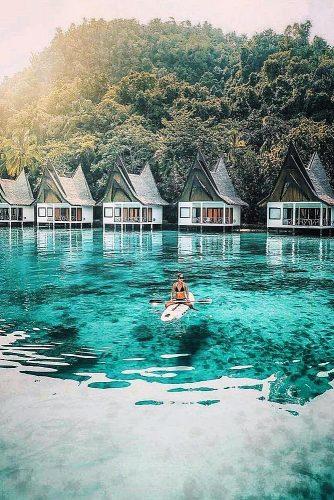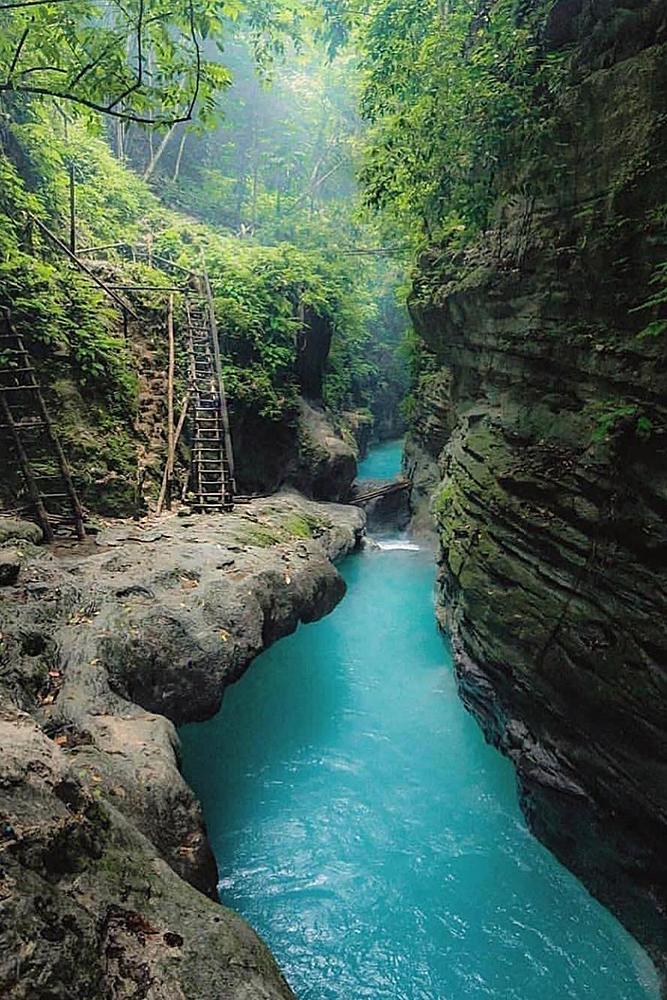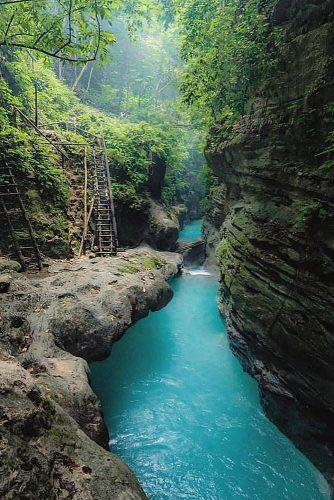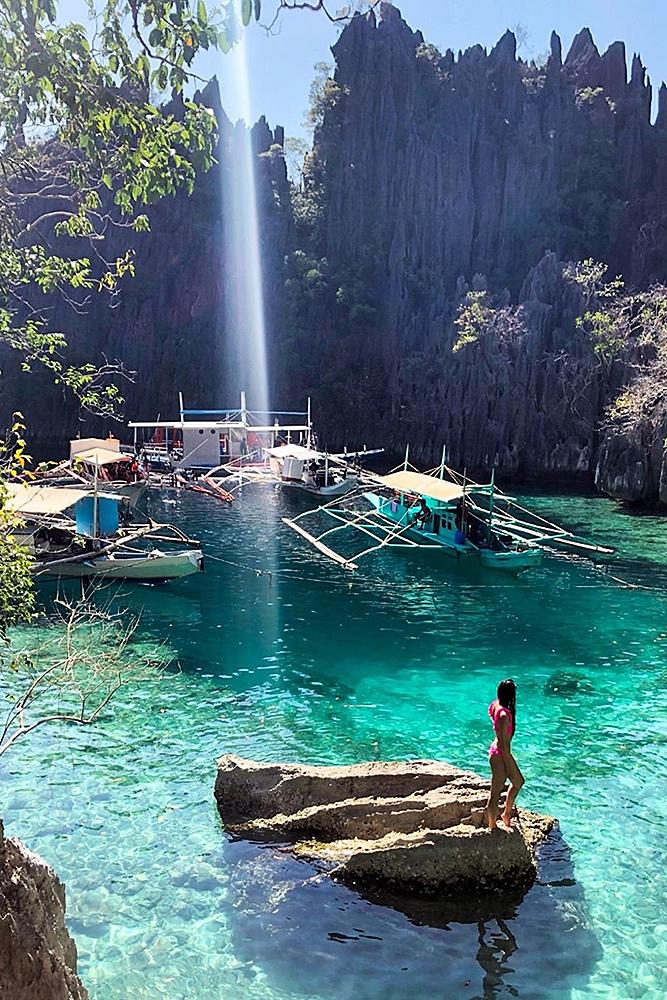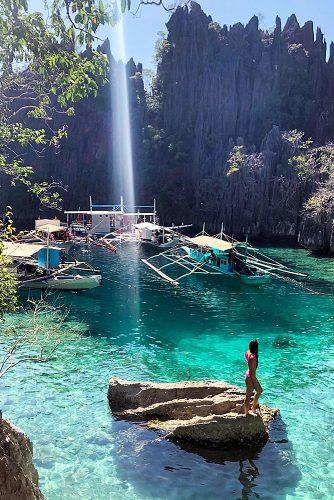 Why go: A place filled with adventure, romance, and nature. From the reefs to the beaches, wildlife and mangrove. There is a lot to do and see for a fair amount spent.
What to see: The Underground River in Puerto Princess, watch the fireflies at the Iwahig River. See the beautiful marine life at Tubbataha reefs natural life park.
What to do: Scuba dive at Coron Palawan, laze on the El Nido beach, and sunbath. Zip-line at the Mitra Ranch.
Nantucket, Massachusetts
Source: greyladygirl, nantucketprintshop, greyladygirl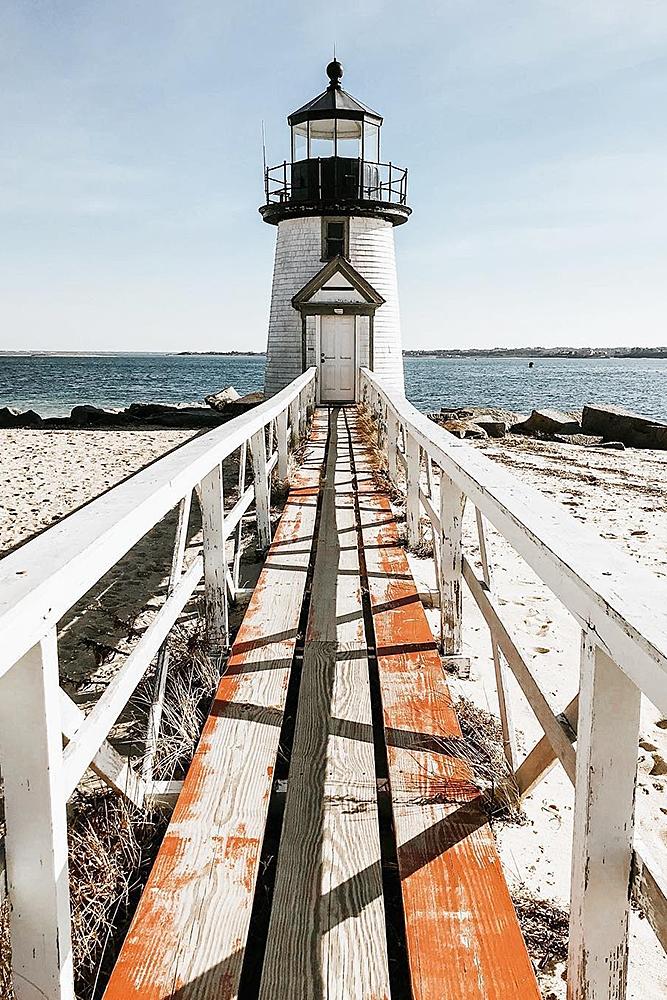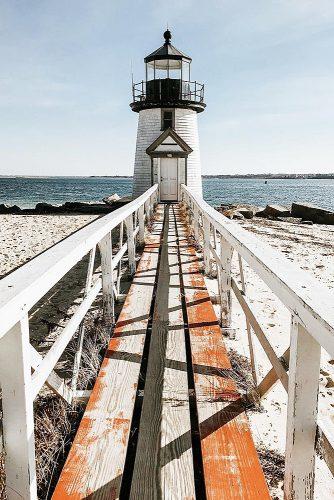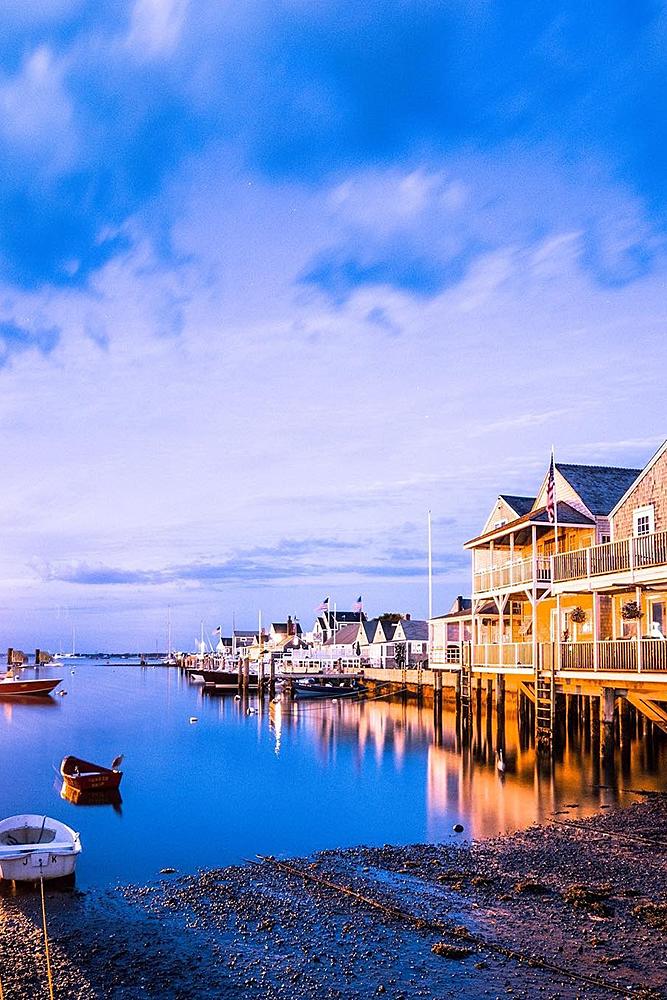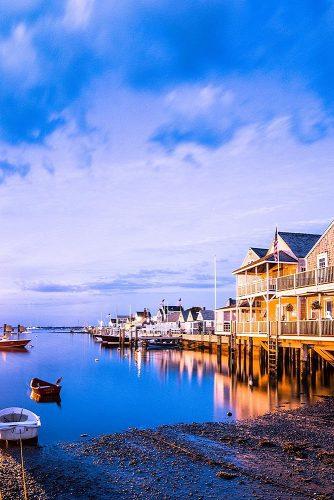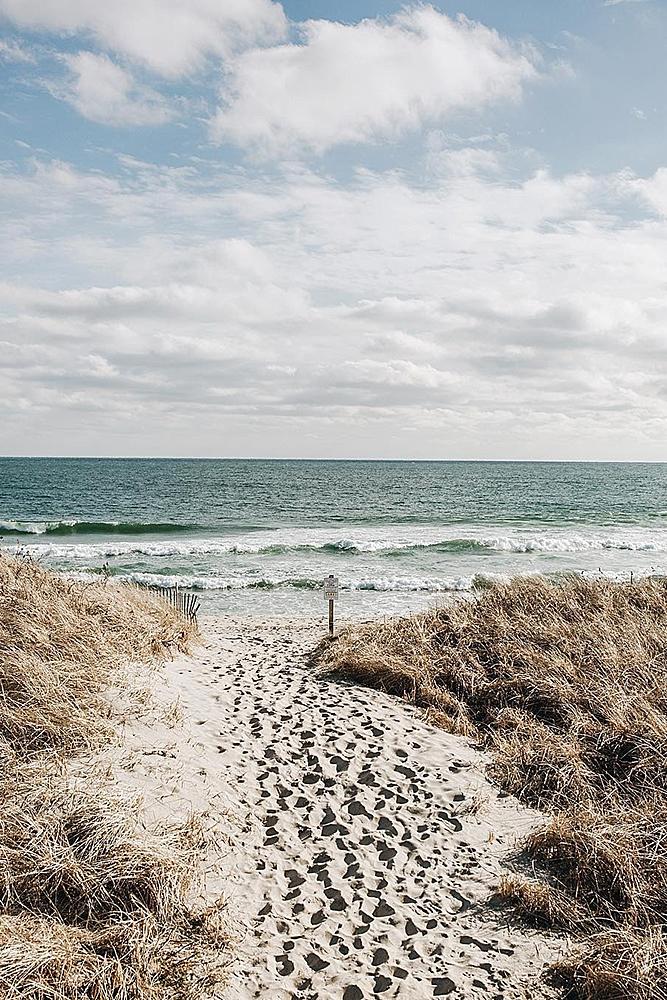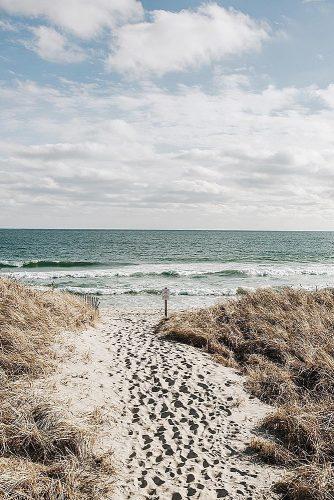 Why go: Nantucket is an Island with beauty indoors and outdoors. Known for its natural activities, this is an ideal place the laid back nature lovers. It is well surrounded by water and gives all the tranquility.
What to see: Watch the whales, visit the Hadwen House, the whaling museum, and art galleries.
What to do: Go fishing, swimming, scuba diving, hiking, and antique collection.
Tulum, Mexico
Source: alenamira8, flyingwithmamba, adventureatworkr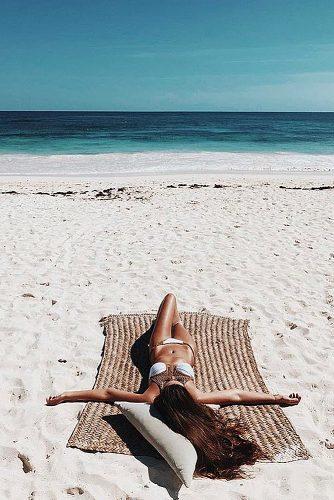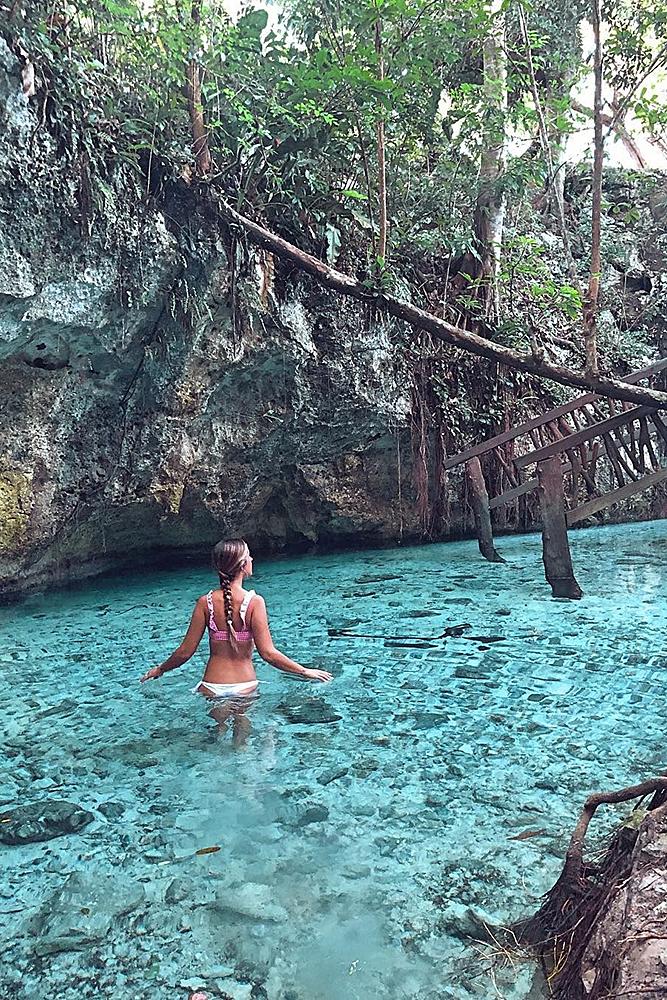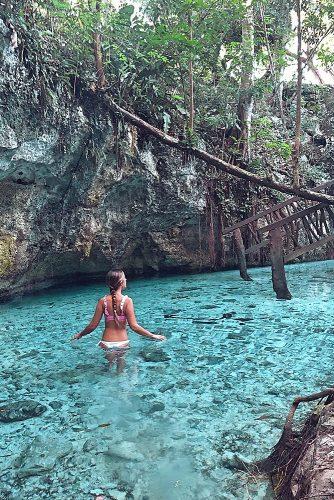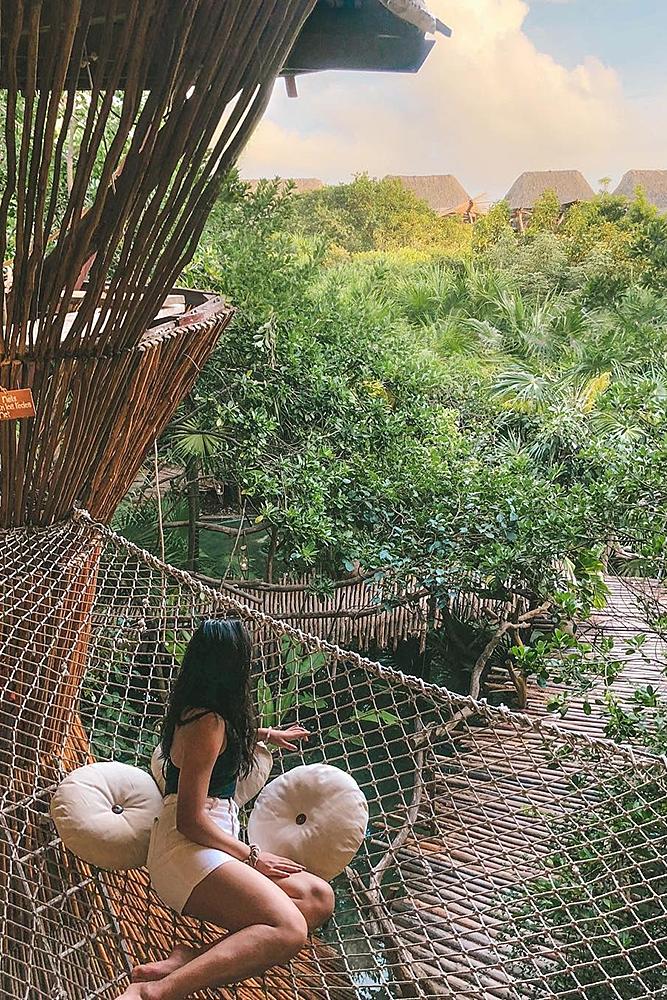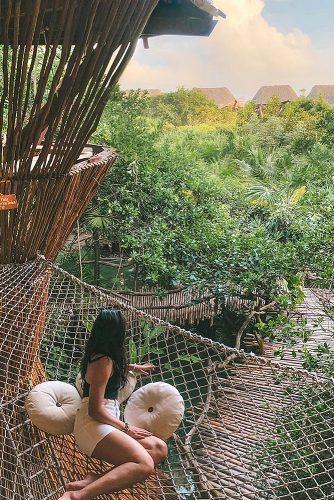 Why go: Known for its white sand beaches and laid back ambiance with an easy life to boot. Has lots of activities, restaurants, local shops, markets, and starry night.
What to see: See the ancient ruins of Riviera Maya, the ecological park, and beaches. Bask in the view of the pristine waters and night skies.
What to do: Take a yoga class, enjoy a candle-lit dinner and spa treatment. Go biking, Visit the cenote in Yucatan to see the turtles, fishes, and bats.
Buenos Aires, Argentina
Source: alepetra_, fotoscononda, machadomerlo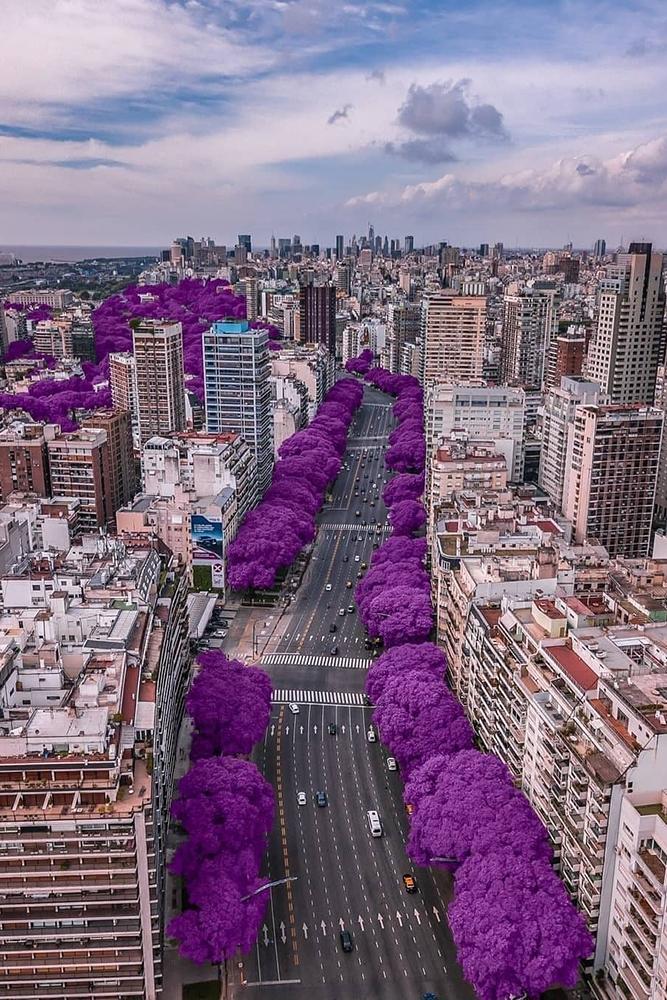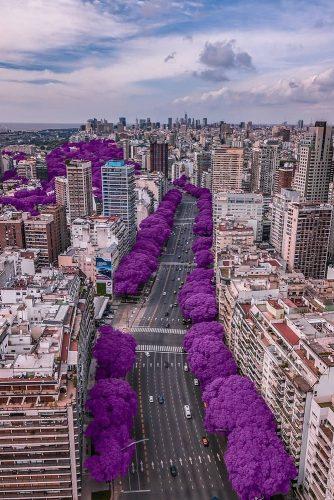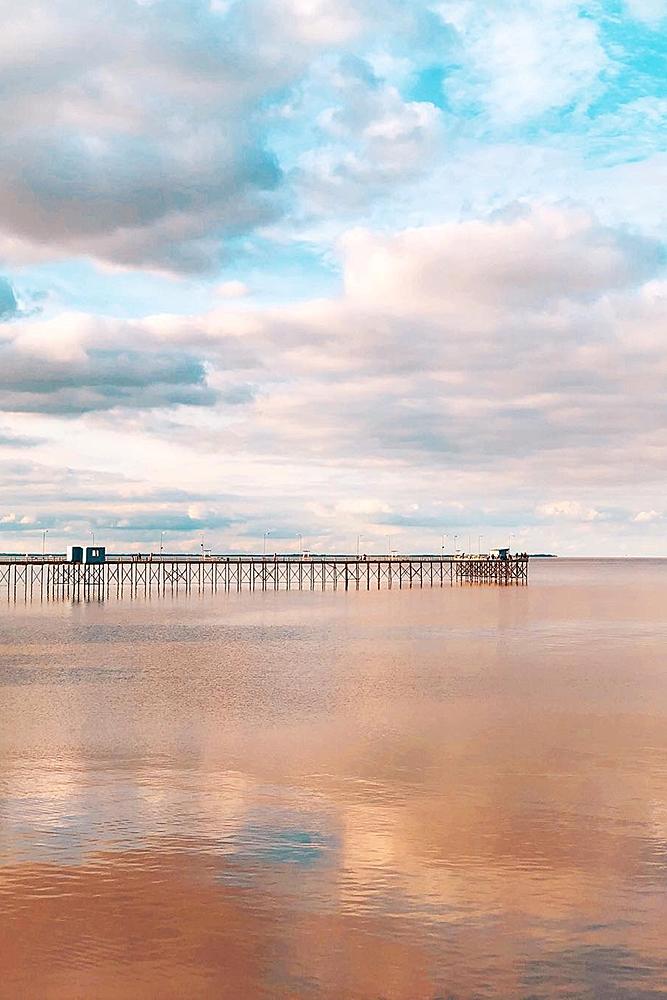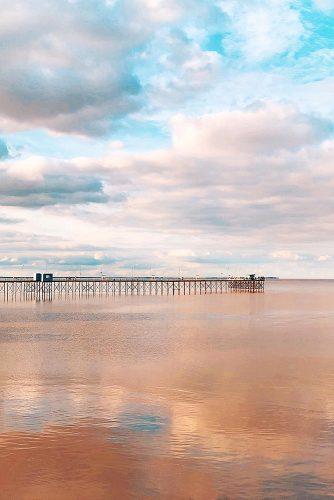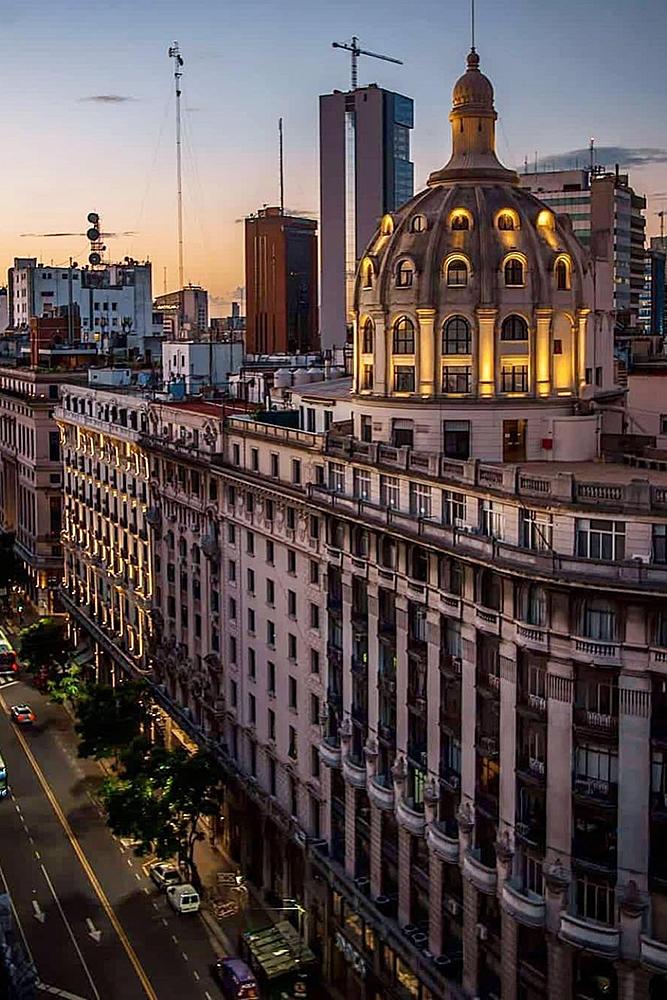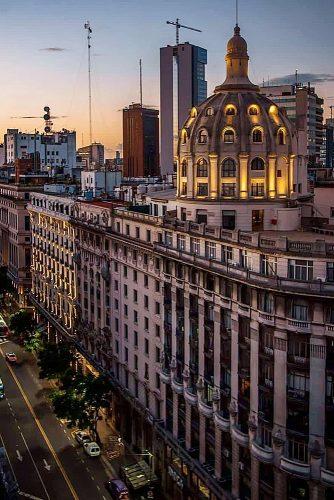 Why go: Buenos Aires is the cultural stop of South America. It boasts of European architectural style, exotic foods, dances, and wines.
What to see: Watch the beautiful nightfall, see San Telmo flea market. Watch a show at Teatro colon opera and tour the LA Casa Rosada.
What to do: Stroll through the cobblestone streets lined by trees. See the Archi, dance the tango, go horseback riding, and rodeos drives. Take a ferry ride to colonial Del Sacramento in Uruguay.
Quebec City, Canada
Source: 123milhas, dearfitkris, theglobetrottinggypsy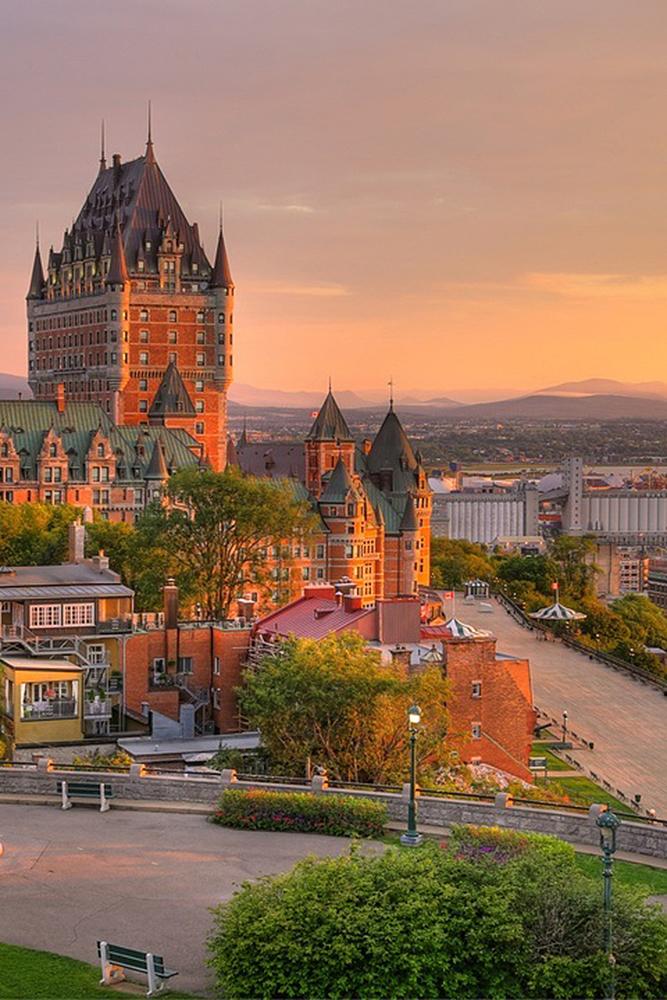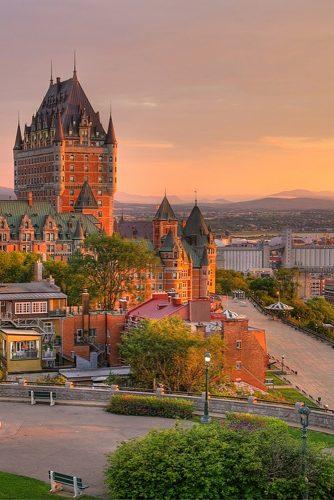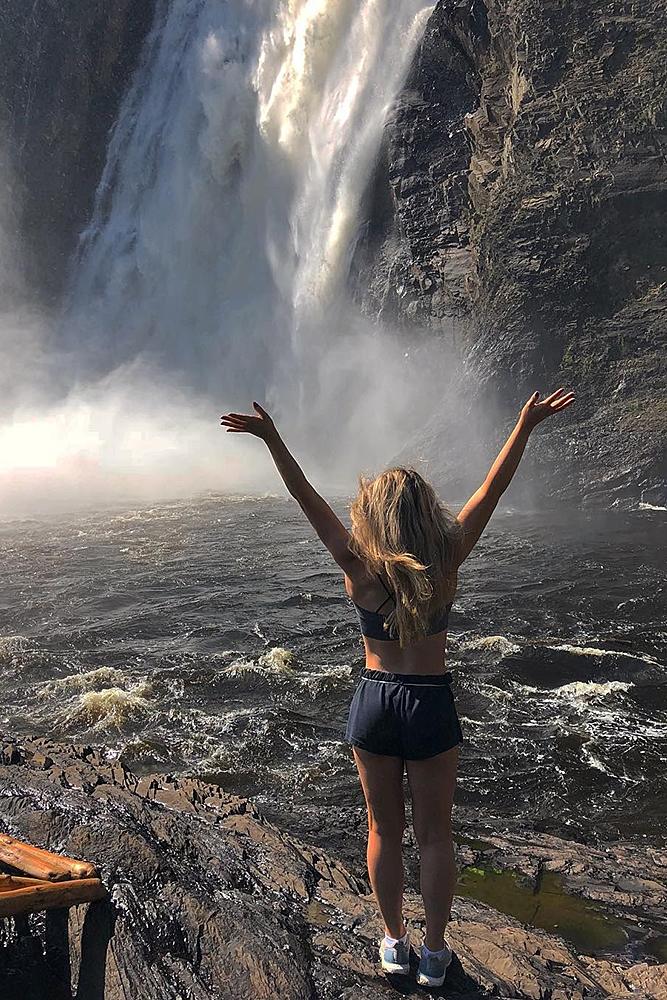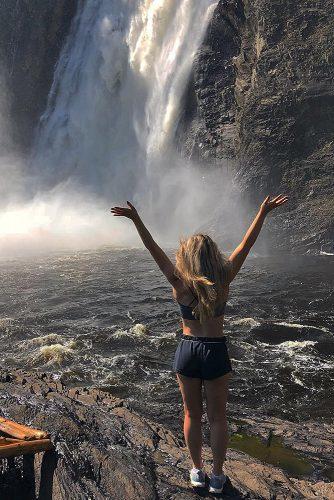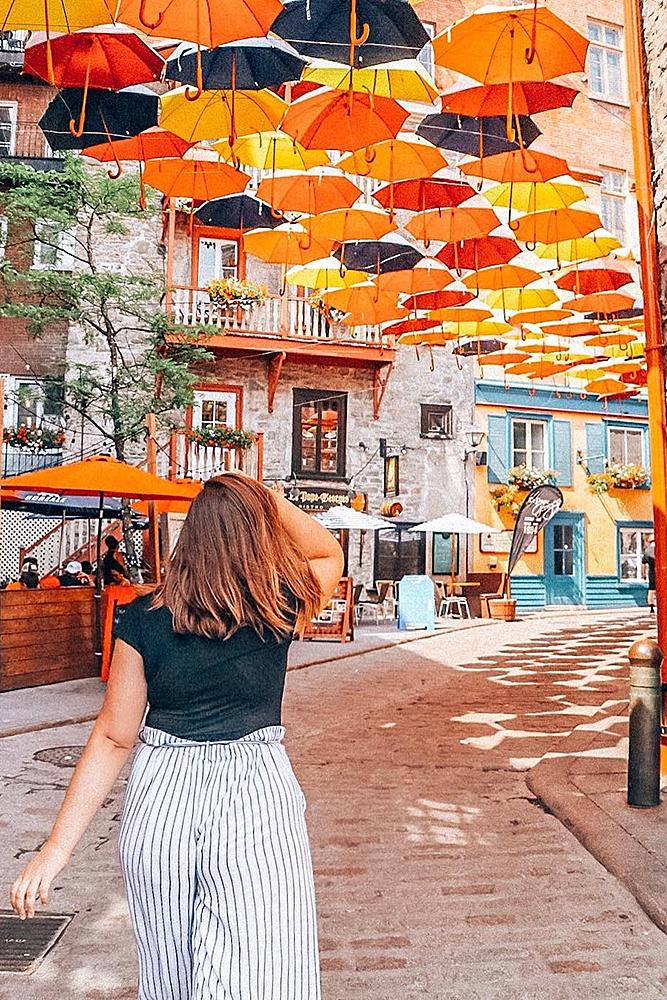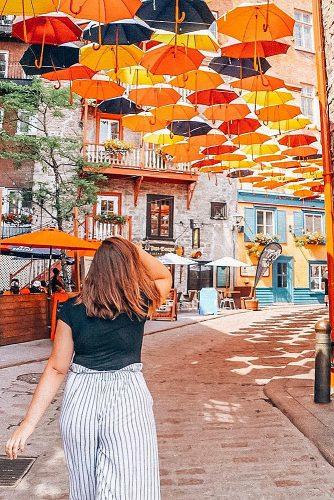 Why go: This is invariably the Paris of North America. A beautiful honeymoon spot where there is a blend of ancient and modern. Filled with history, uniqueness, and culture. This is a place of absolute and never-ending romance.
What to see: See the St Lawrence River, quaint villages, arts, and cozy neighborhood. Check out the ancient castles and forts.
What to do: Explore the theatre, parks, museums, boutiques. Go to restaurants, fish, ski, and dog sledding.
Palm Springs, California
Source: amyseder, welovetheamerica, paulfuentes_photo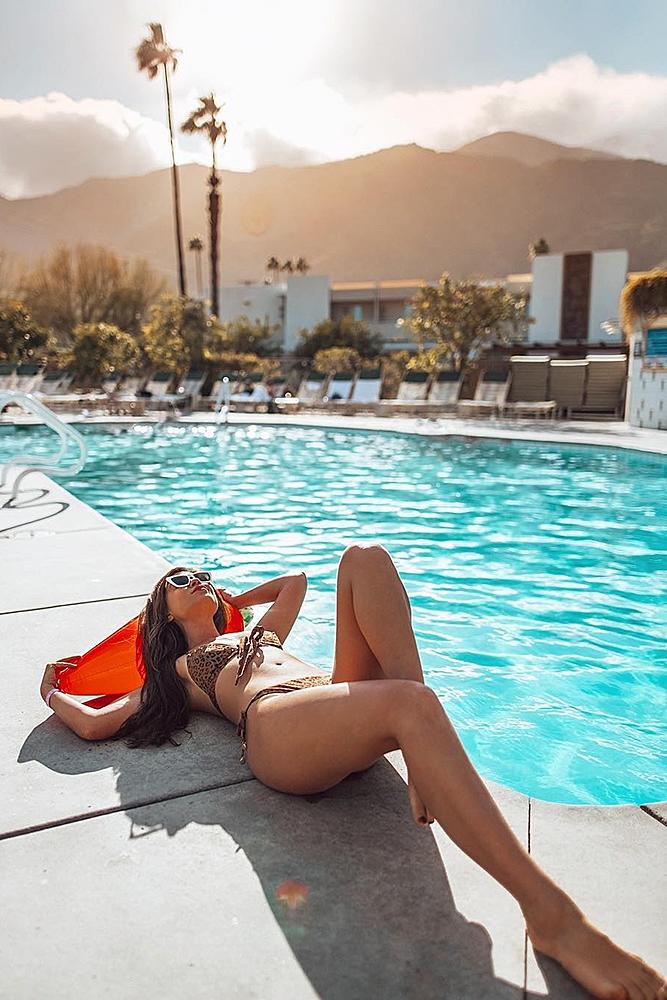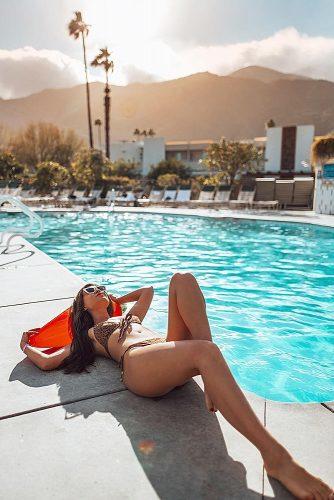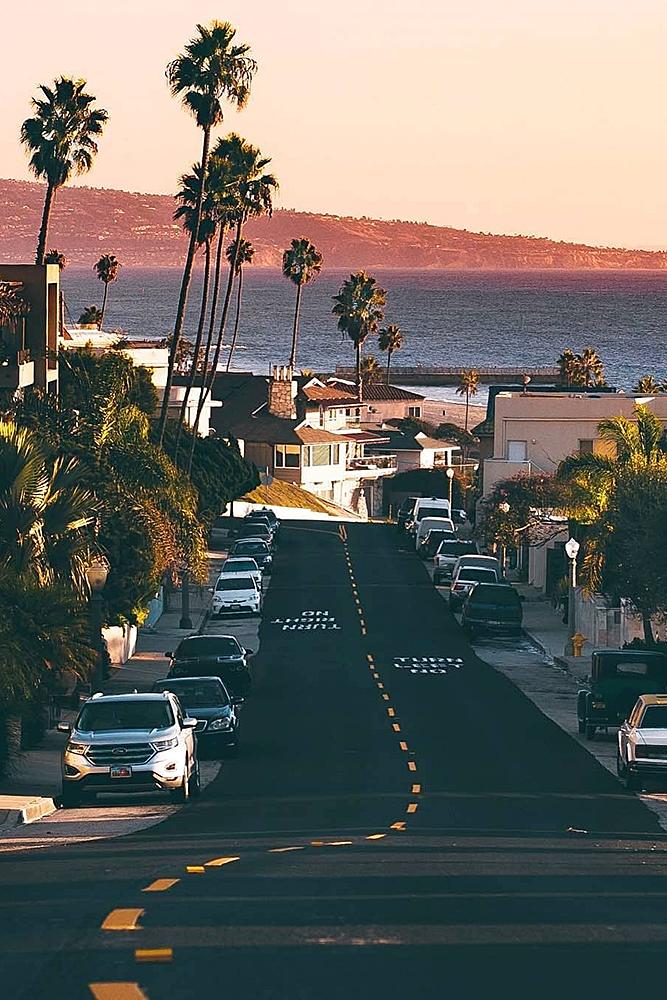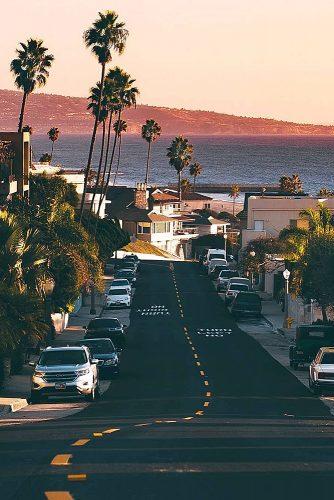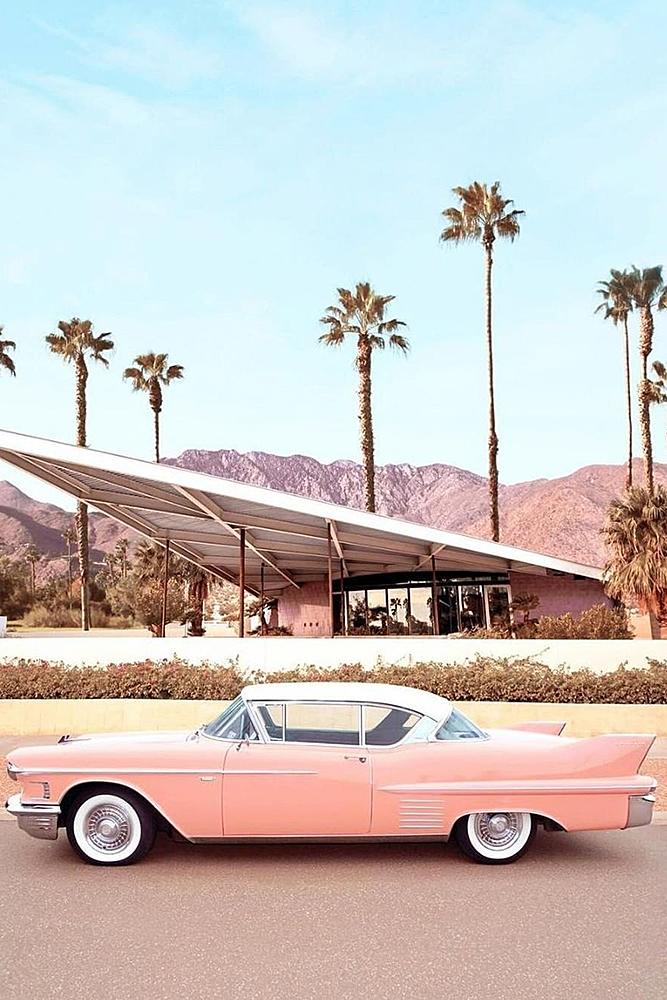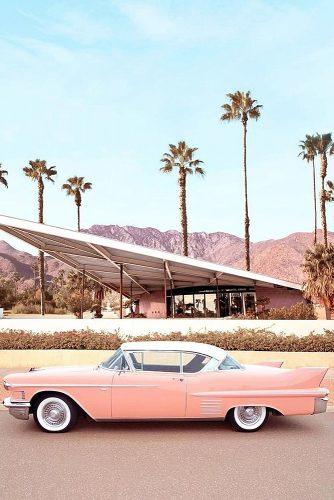 Why go: This is one of the best honeymoon spots in the USA. Featuring mountains with red hues, desert oasis, and lots of nature. Palm Springs is the place, a place where romance never ends.
What to see: See Coachella Valley, San Jacinto Mountain, spring art museum. Palm Springs gardens, desert springs, and the Joshua tree national park.
What to do: Hot air balloon ride, exploring wildlife, and enjoying a Gondola ride. Take the Palm Springs aerial tramway, and the native trail of Jacinto park. Hike and visit the loving desert zoo and gardens of Palm Springs.
Zanzibar
Source: tommykites, positravelty, dream.salty_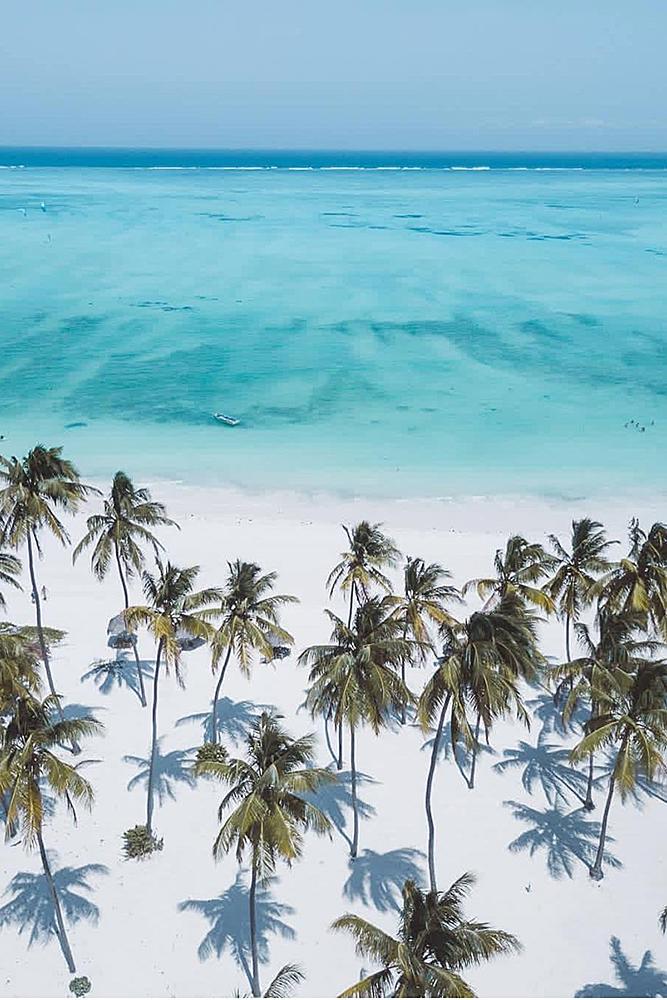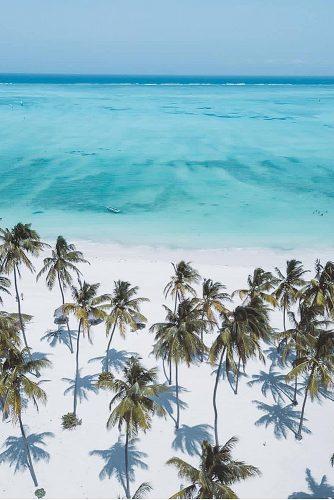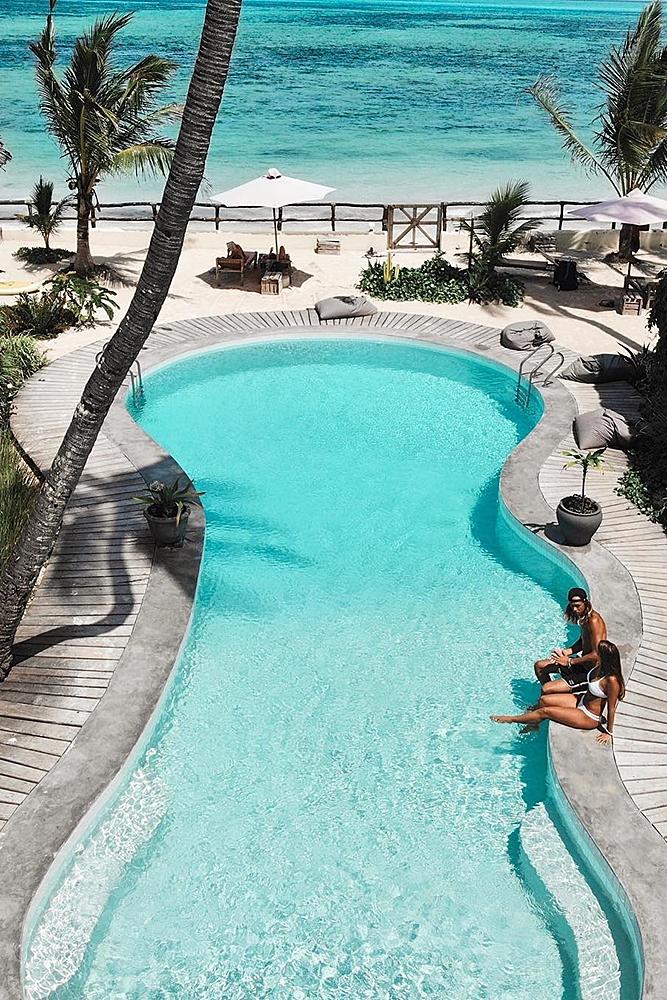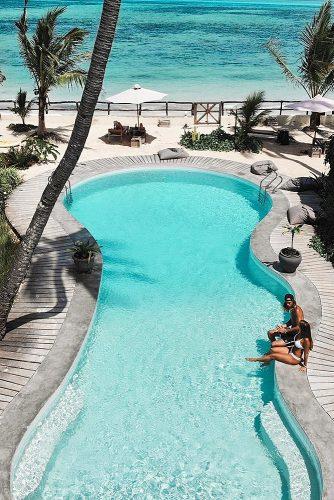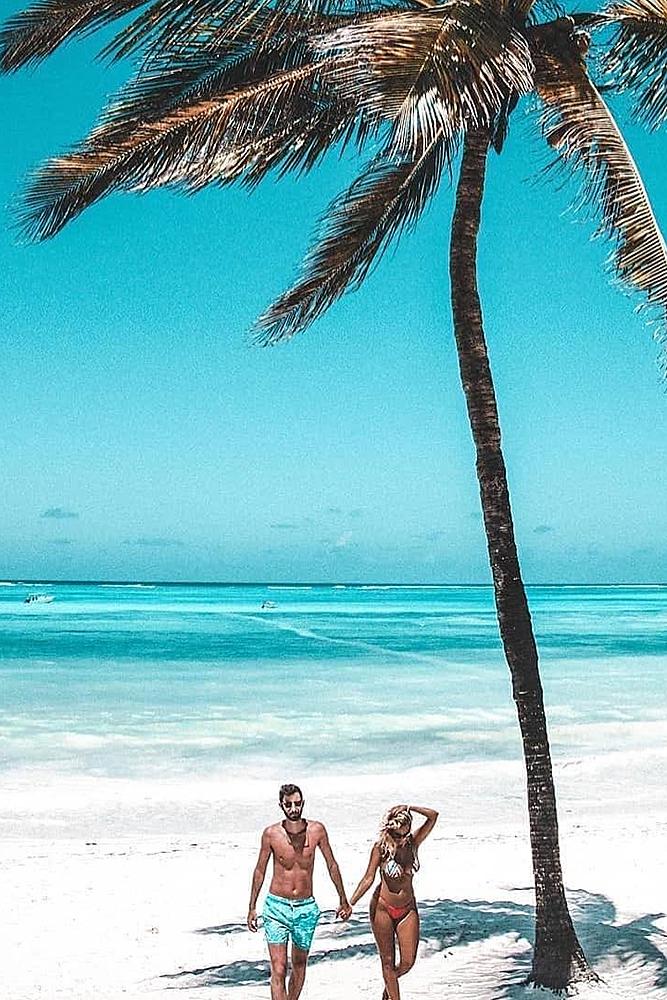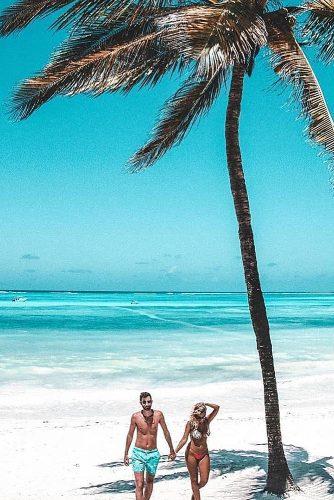 Why go: Known as the spice Island; it is magical, mystical, and peaceful. Naturally beautiful with white sands, pristine waters, and coral reefs. It has the most beautiful nightfall. It is rich in culture and history. You would never want to leave.
What to see: Watch the magical sunset, Prison Island and giant tortoises. See the ancient ruins, tropical gardens, and amazing colorful butterflies.
What to do: Snorkeling, dhow cruises, romantic boat rides, and sunbathing. Go swimming, take a food tour at the Emerson house and swim with the dolphins.
With the best honeymoon spots we have on the list, one would be quite spoiled for choice. Close your eyes and make a pick of any top honeymoon destinations to spend time with your lover. Find spots for your adventures to romance, exotic spots to budget-friendly locales. There is beauty untapped in every part of the earth and you can enjoy it. Go on that honeymooner across the world and create evergreen memories.