Everybody knows that creation of perfect bridal look costs a lot of money. So we propose to consider our collection of cute and easy wedding hairstyles. Even your bridesmaid could create such a beautiful hairstyles, you just need some time to prepare. Regardless of what your hair length is, you could choose from a broad selection of glamorous hairstyle alternatives. Huge variety of accessories from floral crowns to headband halos could make your choice of bridal hairdo much more easier.
Super Voluminous Curls
Source: svglamour via Instagram, hairromance via Instagram, sunkissedandmadeup via Instagram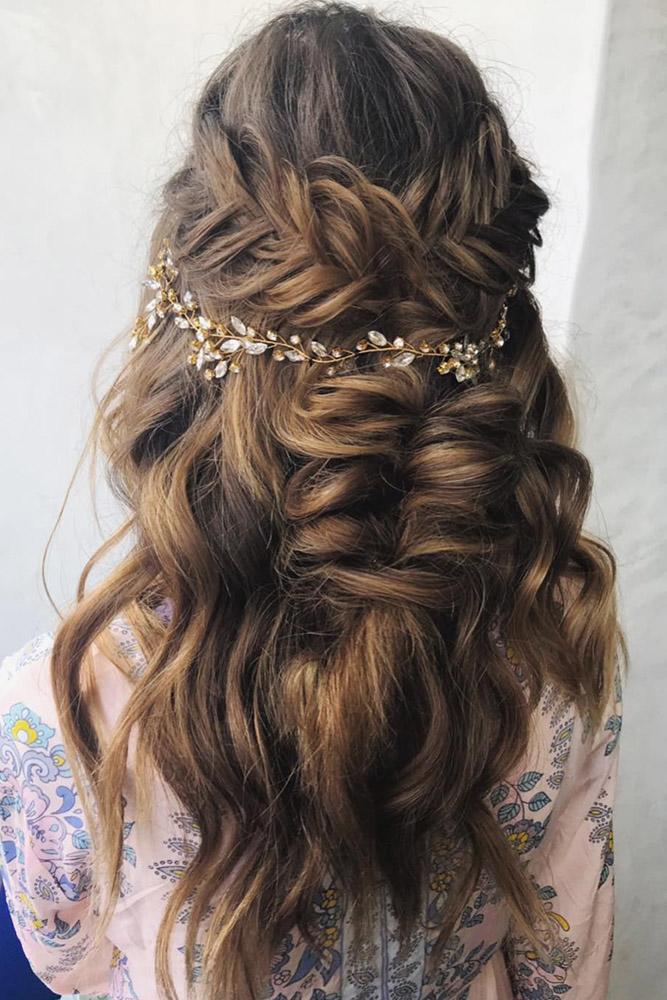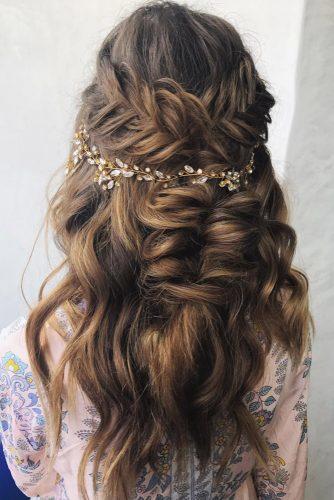 Want some trendy easy wedding hairstyles? For a modern boho braided look, go for two side braids, connected with a jewel hair clip for a simple half-up half-down.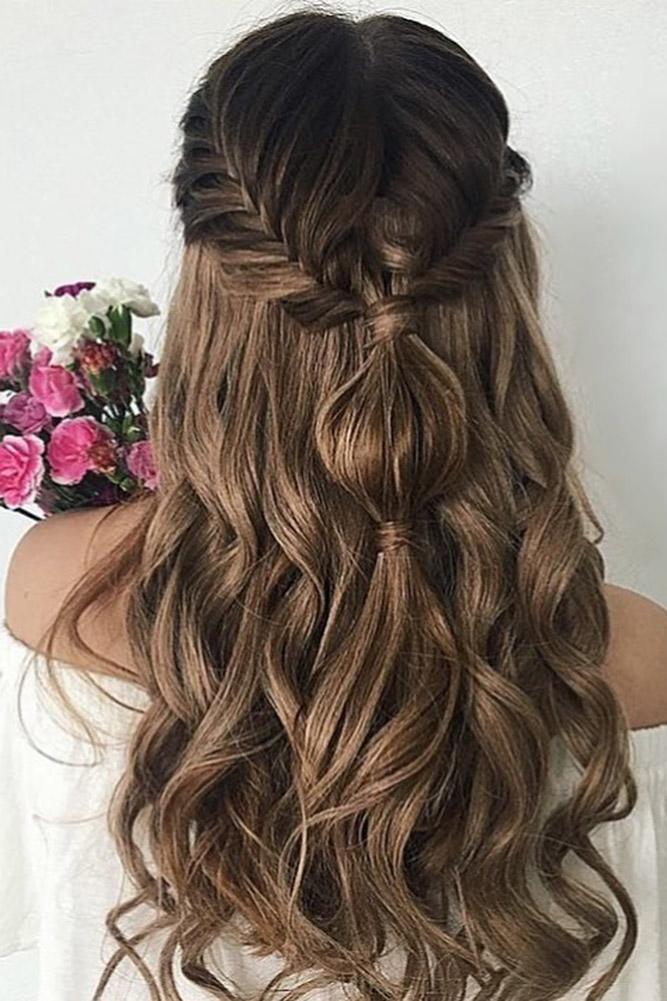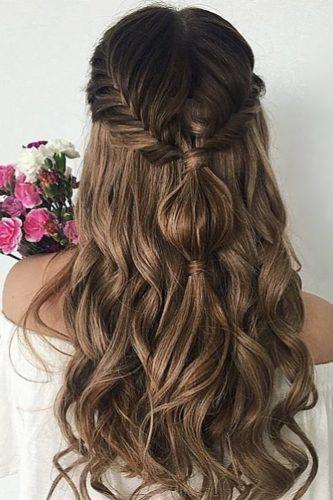 Airy fishtail braids are easy to do, and they make excellent bridal hairstyles! Interweave with a hair vine for a most stunning Rapunzel-like hairdo. This style works best for an outdoor boho wedding.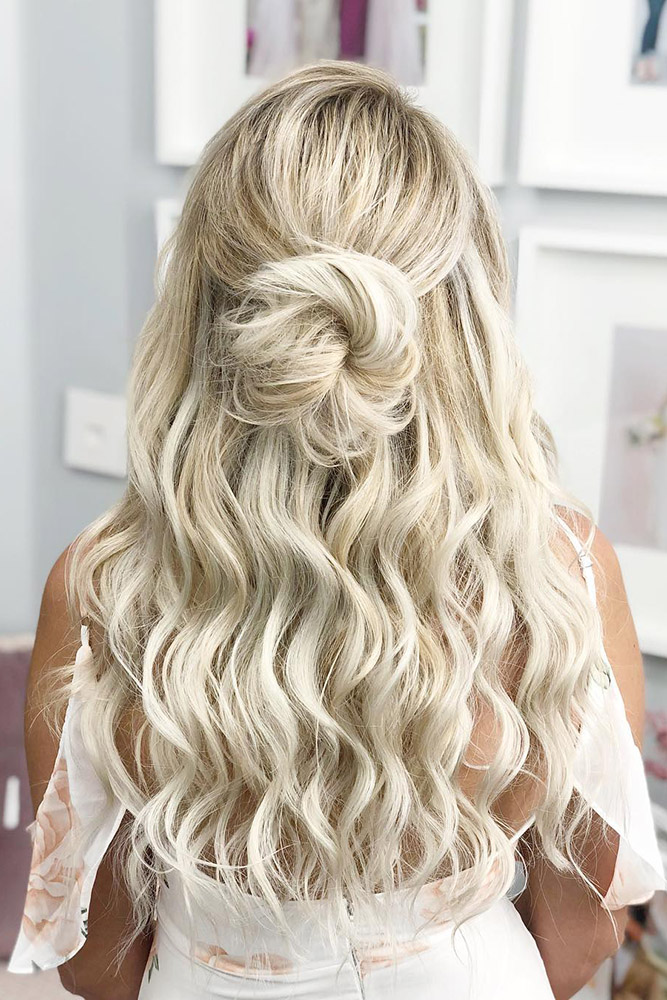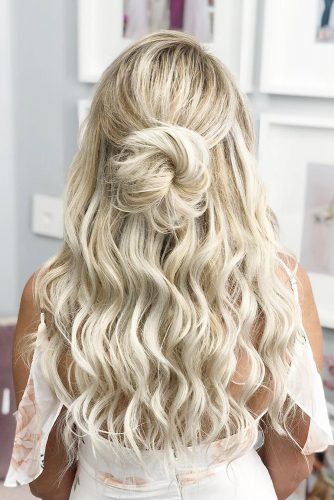 One more super simple wedding hairstyle, that can also be one of the easy hairstyles for wedding guests, is long curly tresses. Looks amazing with almost every dress, from the most minimalistic to a princess gown!
Cute And Easy Wedding Hairstyles
Source: ulyana.aster via Instagram, marianna_zambenedetti via Instagram, beyondtheponytail via Instagram

With long hair, your perfect easy wedding hairstyles can be super simple. Just use a bit of hair conditioner and a brush. Pin a side strand with a single flower. Voila!
Easy wedding hairstyles long hair often require a curler. Pin your side locks together for a simple half-up half-down style. Use a curler to curl up left out tresses.
Super easy wedding hairstyles for medium length hair require the right hair accessories. Give your hair a gentle wave with a hair iron, and pin your side strand with a jewel hairpin.
Easy Hairstyles For Short Hair
Source: hairbykayti via Instagram, theconfessionsofahairstylist via Instagram, Tyler Rye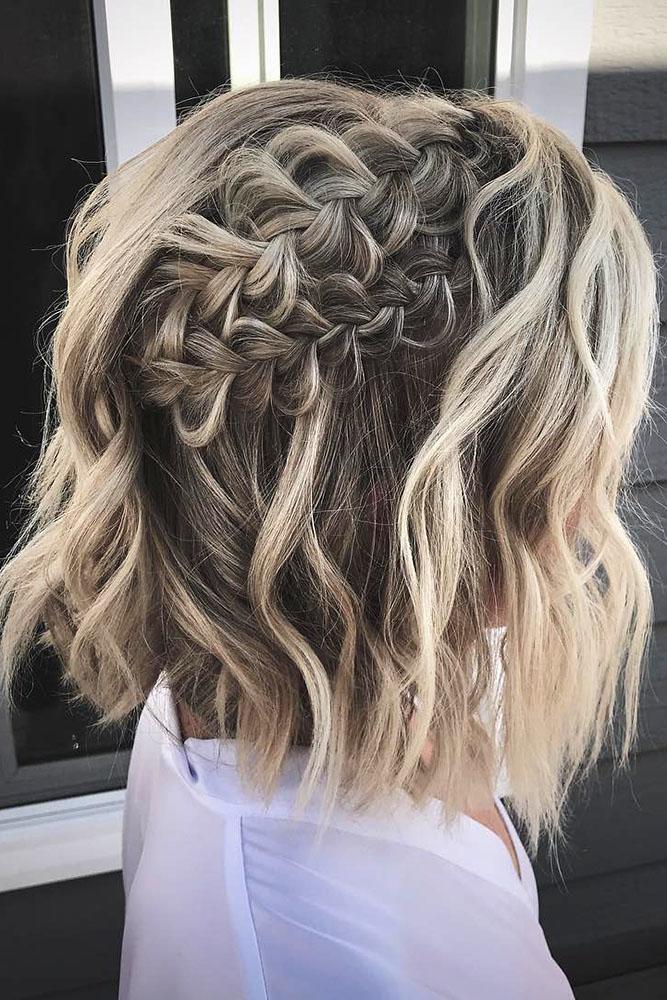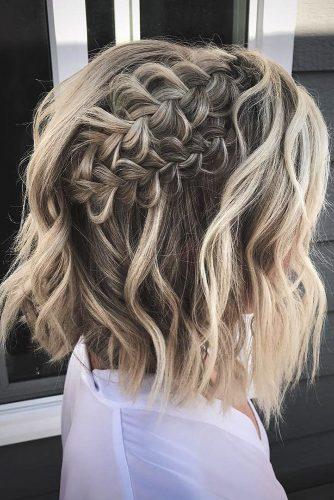 If you want to have a picture-perfect wedding, try one of the easy hairstyles for wedding guests to do yourself. This amazing half-up half-down will look gorgeous on a maid of honor.
Another simple romantic updo is a messy low bun with a flower hairpiece. A messy bun is super trendy at the moment. This style is perfect for a boho or a beach wedding.
Easy wedding hairstyles for short hair can be quite elegant. Try this classic old-school Hollywood look! Short curls look perfect with a minimalistic dress, a wedding suit, or a retro wedding dress.
Simple Hairstyles For Medium Hair
Source: olesya_zemskova via Instagram, lenabogucharskaya via Instagram, lenabogucharskaya via Instagram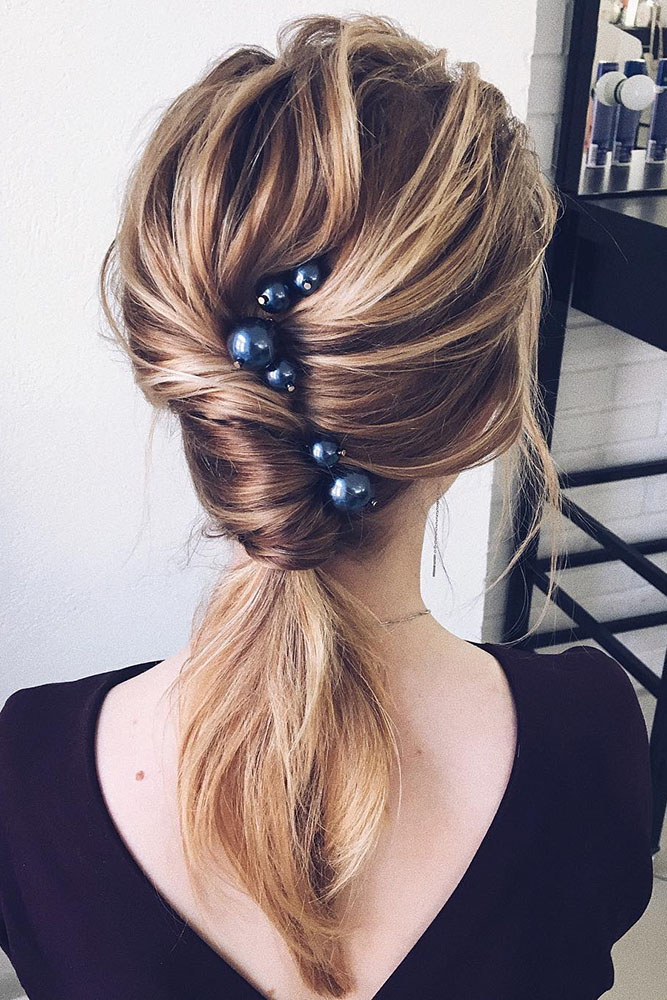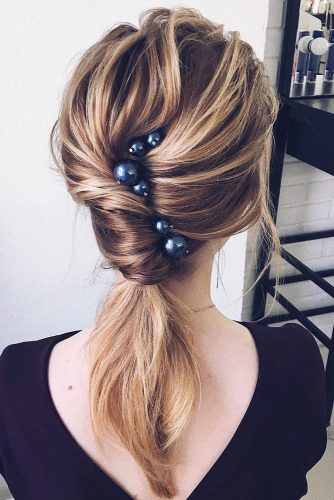 Chic Hairstyles For Medium Hair
Source: irrelephantblog via Instagram, The Studio B Photography, evanturnerhair via Instagram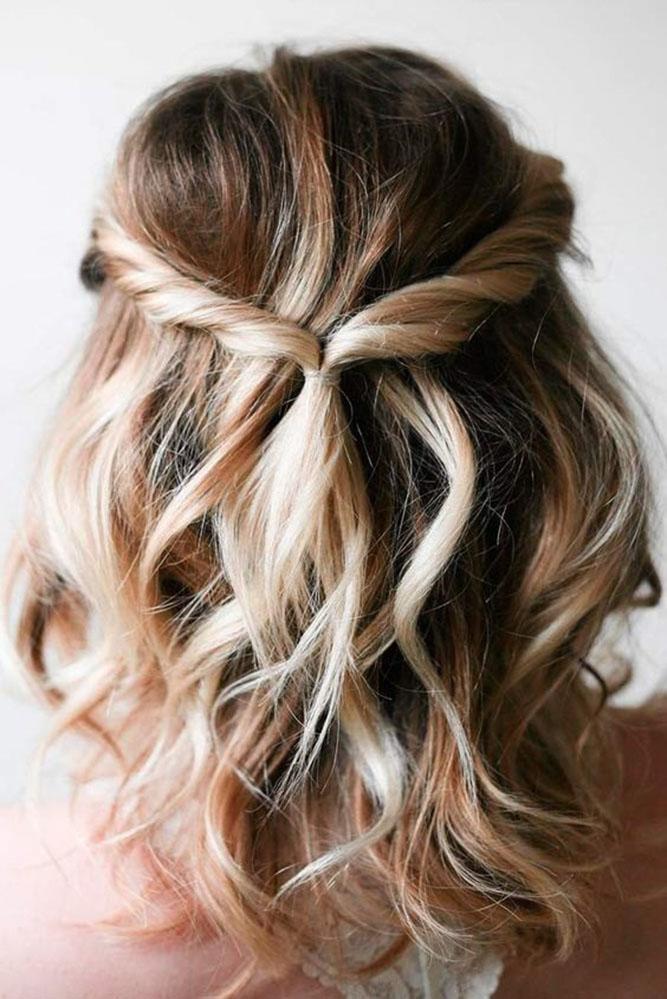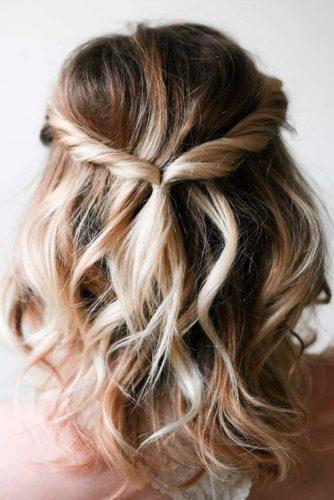 This twisted half-up half-down is also one of the easy DIY wedding hairstyles, that don't need any special skills. Just twist your side tresses, pin them together at the back, and add a hairpiece.
Some easy hairstyles to do yourself for a wedding require nothing more than the right hair accessory. Pay attention to this beautiful hairband with an attached birdcage veil.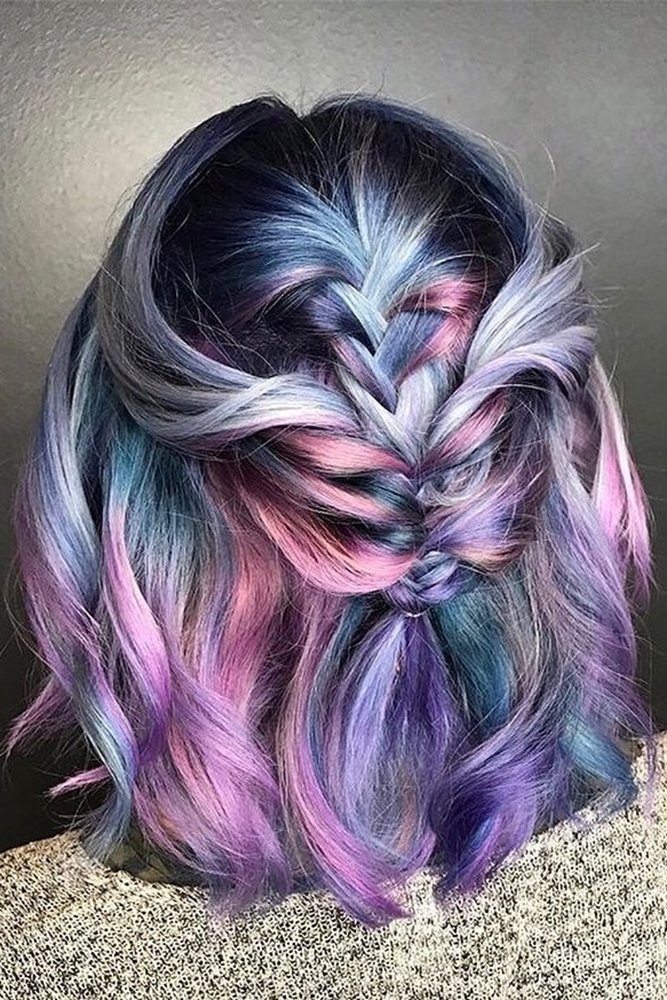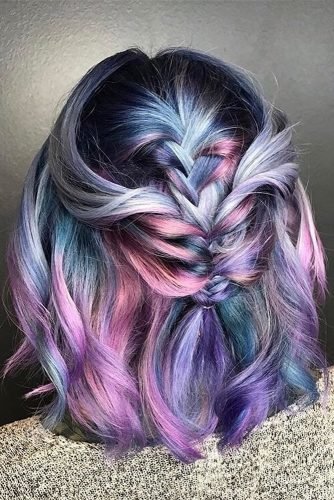 Some easy bridal hairstyles don't need any special styling at all. Let the color do the trick! This short haircut looks sweet and romantic with this original color scheme.
Easy Hairdos With Floral Crowns
Source: Love Sparkle Pretty, stephanie_danielle via Instagram, theveiledbeauty via Instagram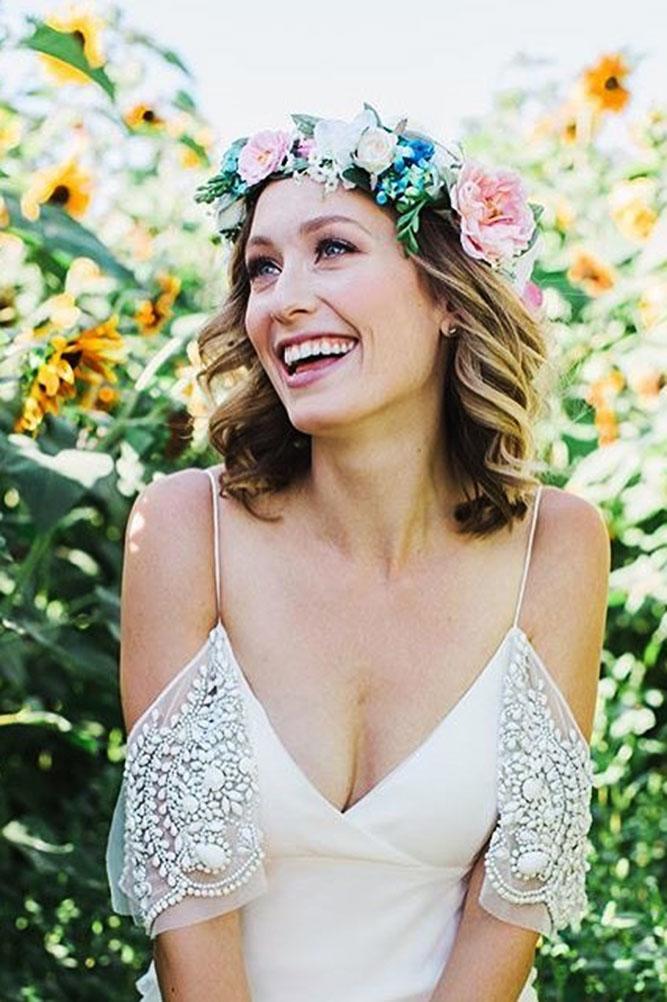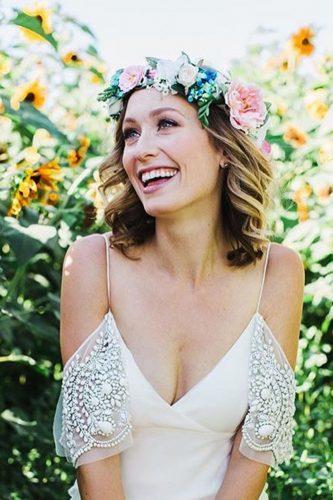 Braided easy hairstyles to wear to a wedding also look amazing with a thin floral crown with a lot of greenery. Leave outside strands for an even more soft and romantic look.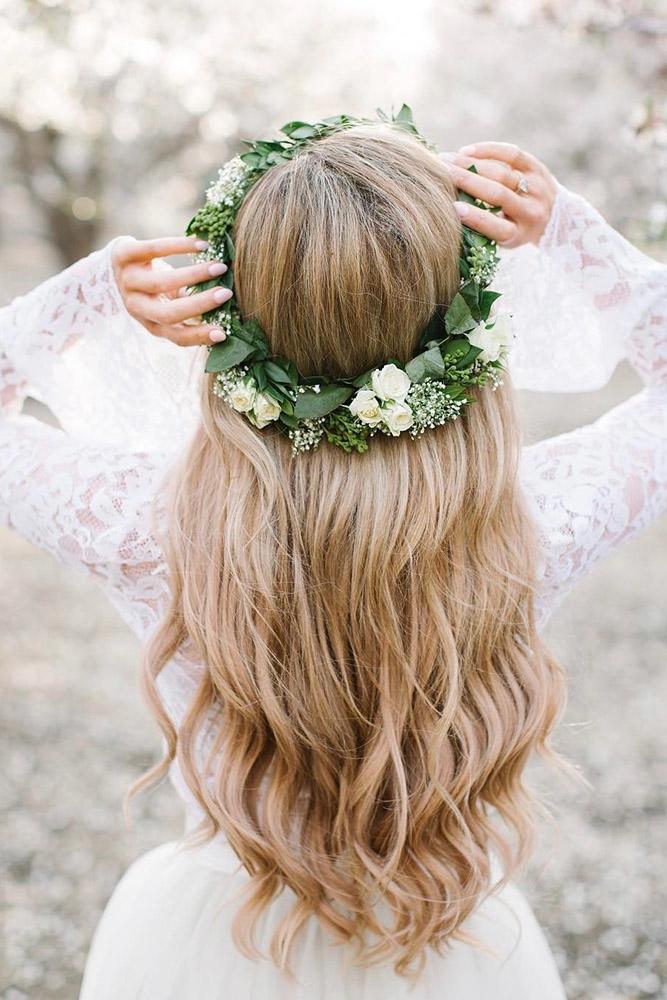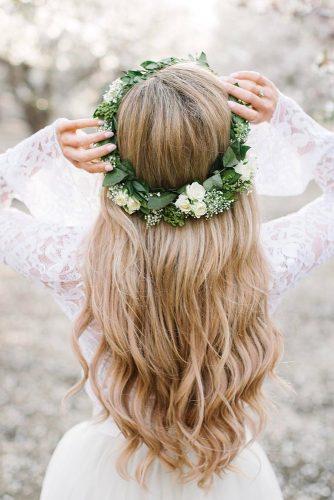 Floral crowns turn all hairstyles into easy wedding hairdos. Choose large flowers with greenery for that forest nymph look. Works best with a boho-chic dress and an outdoor wedding.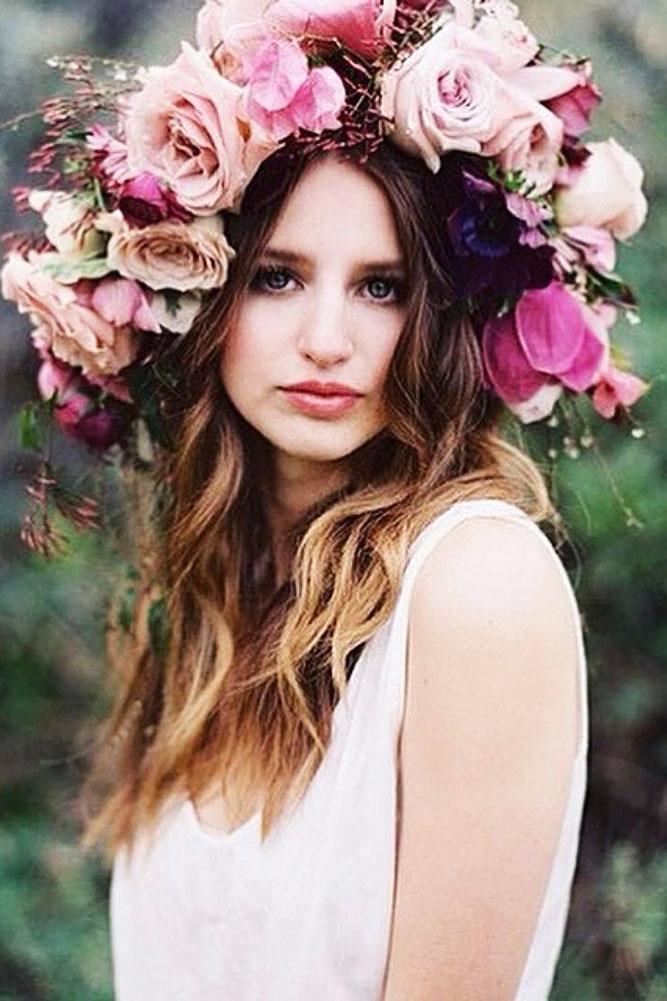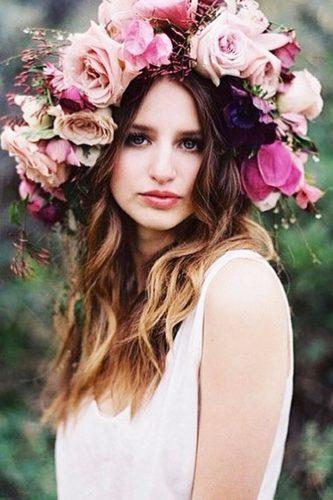 Long wavy hair with a floral crown is one of easy to do hairstyles. It's important not to overdo your hair, as a floral crown becomes the main focus of the hairdo.
Utterly Gorgeous Easy Hairstyle Ideas
Source: bridal_hairstylist via Instagram, olesya_zemskova via Instagram, veronika_belyanko via Instagram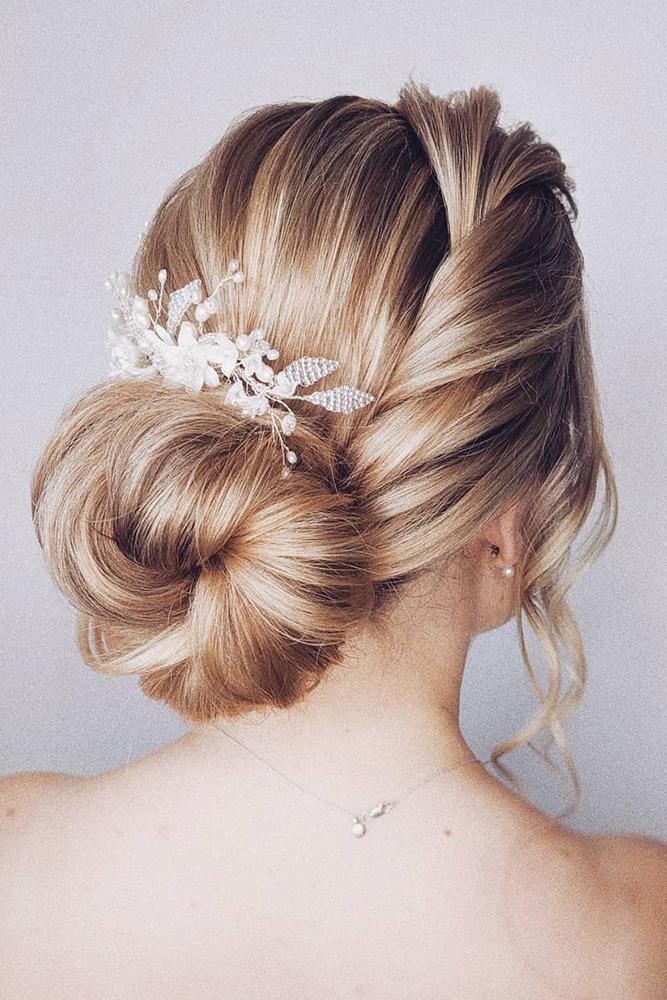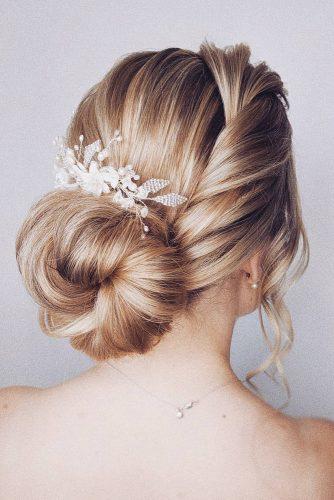 One more updo among quick and easy wedding hairstyles is a lace braided updo. Just make two braids, arrange them in a low bun, and add small flowers for a stunning look!
You can do your wedding hairstyle yourself with this easy wedding roll up hairdo. Decorate with small white flowers for a stunning effect! It is also a great hairstyle to go with a veil.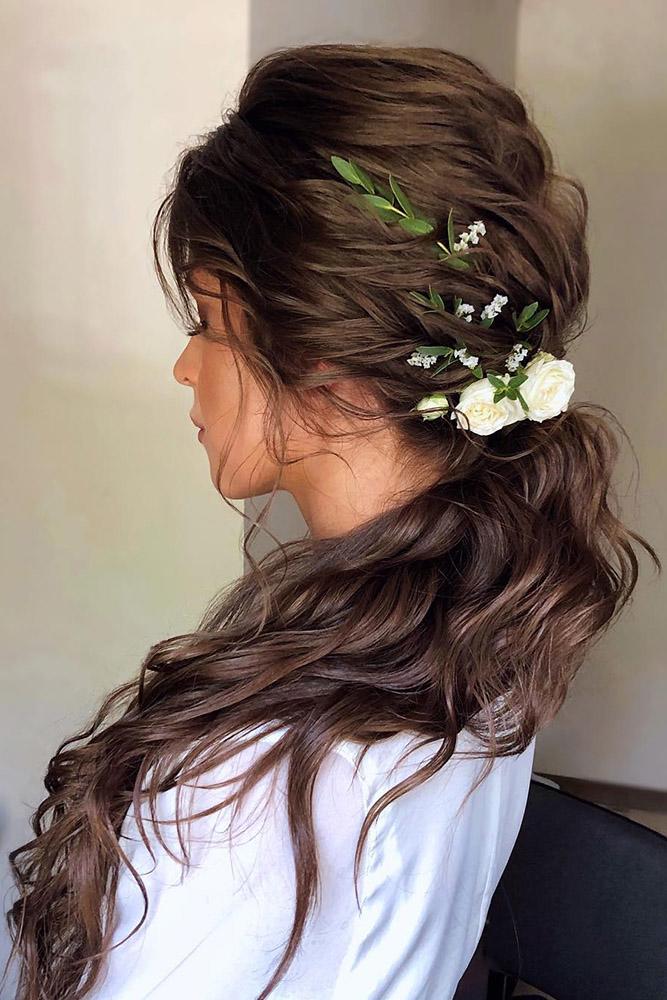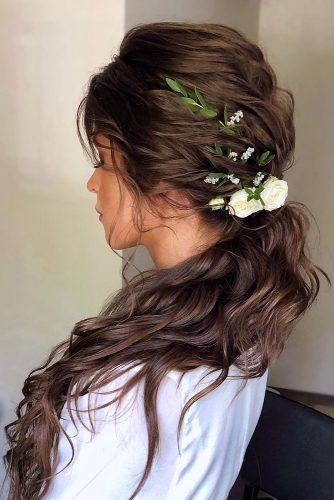 Bridesmaids also need easy wedding guest hairstyles to do yourself. It is necessary to keep the same style. This curly hairstyle with a single flower will look good on any hair length.
Easy Wedding Hairstyles For Long Hair
Source: jenfujphotography via Instagram, alishajaredhairartistry via Instagram, makeupditt via Instagram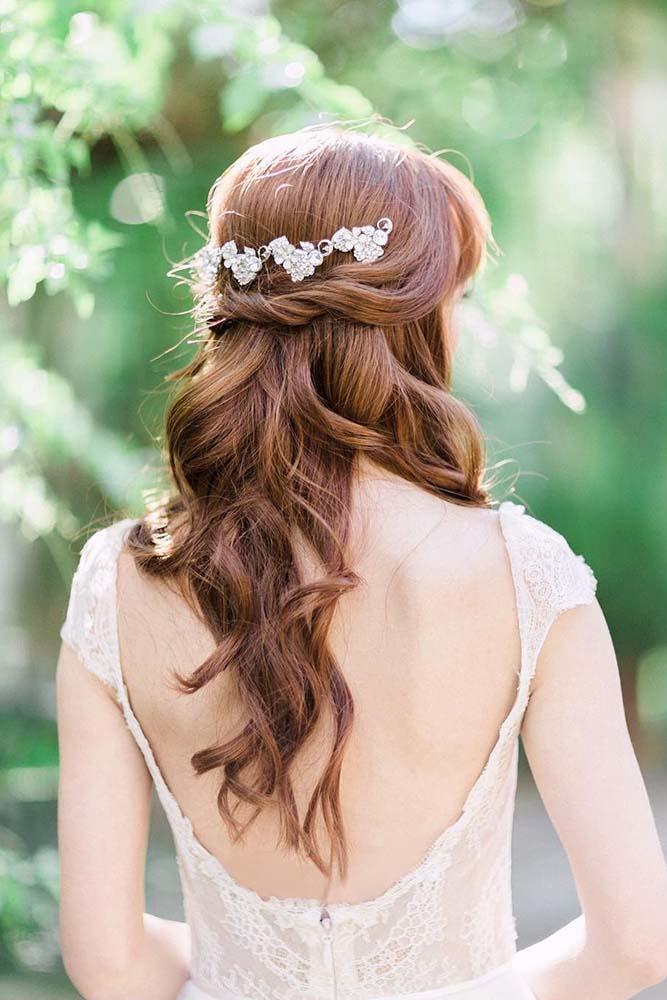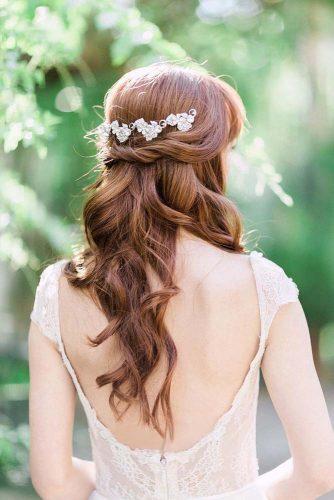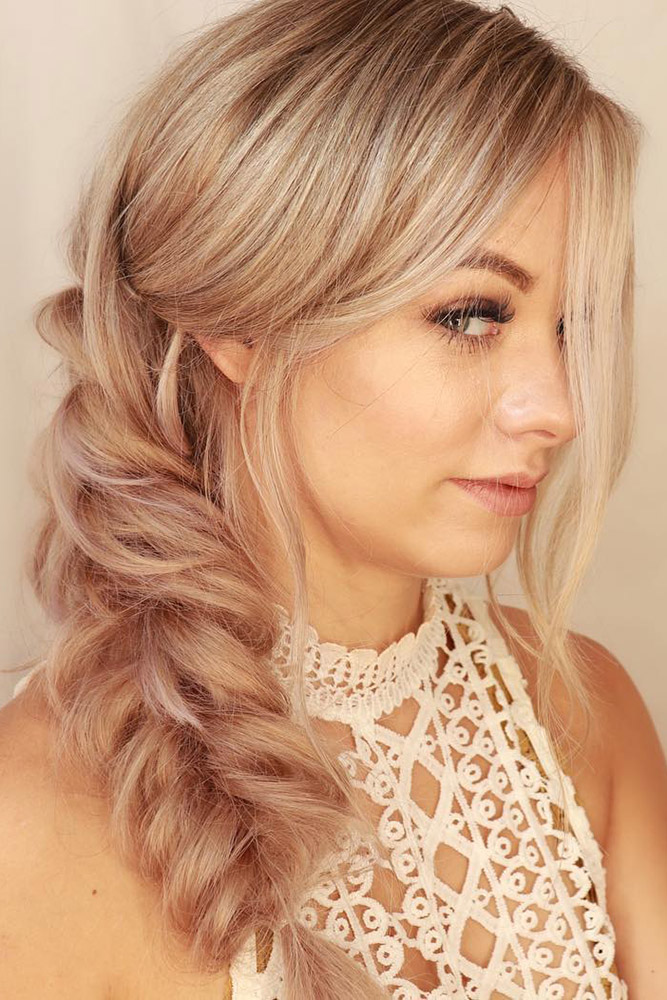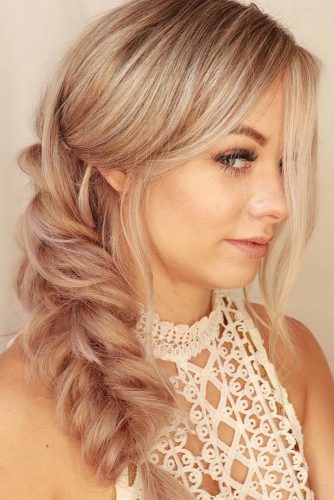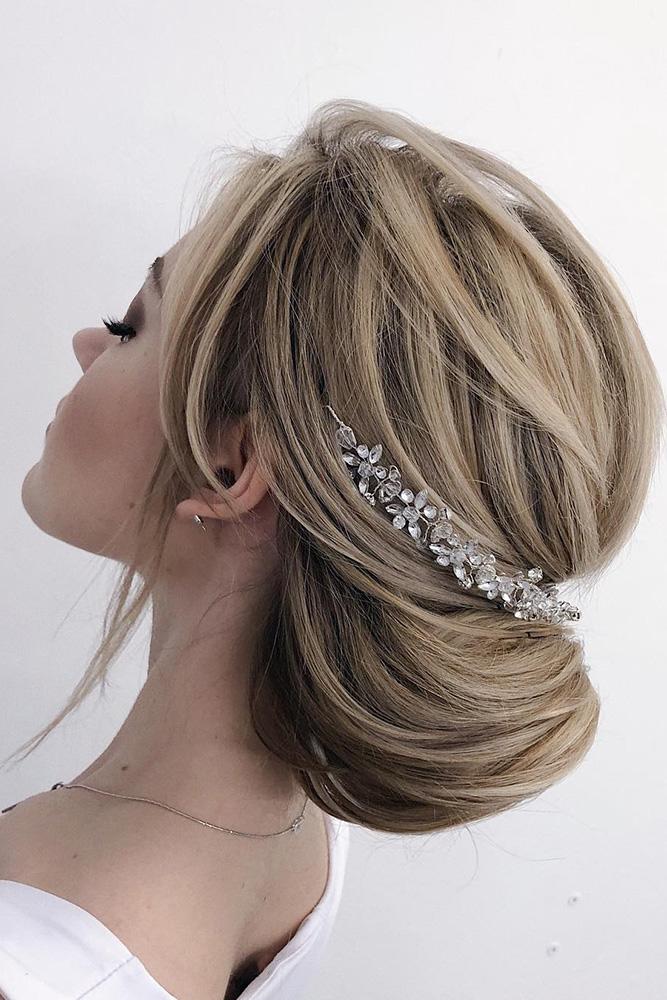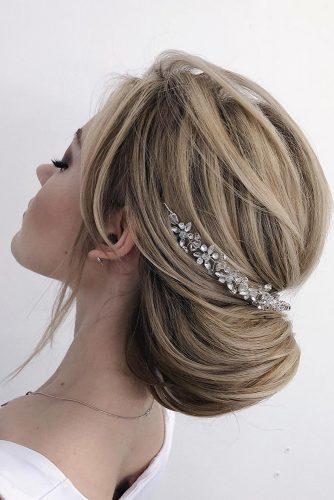 Cool Ponytails For Your Wedding
Source: hair_vera via Instagram, lena_bobs via Insragram, caraclyne.brida via Instagram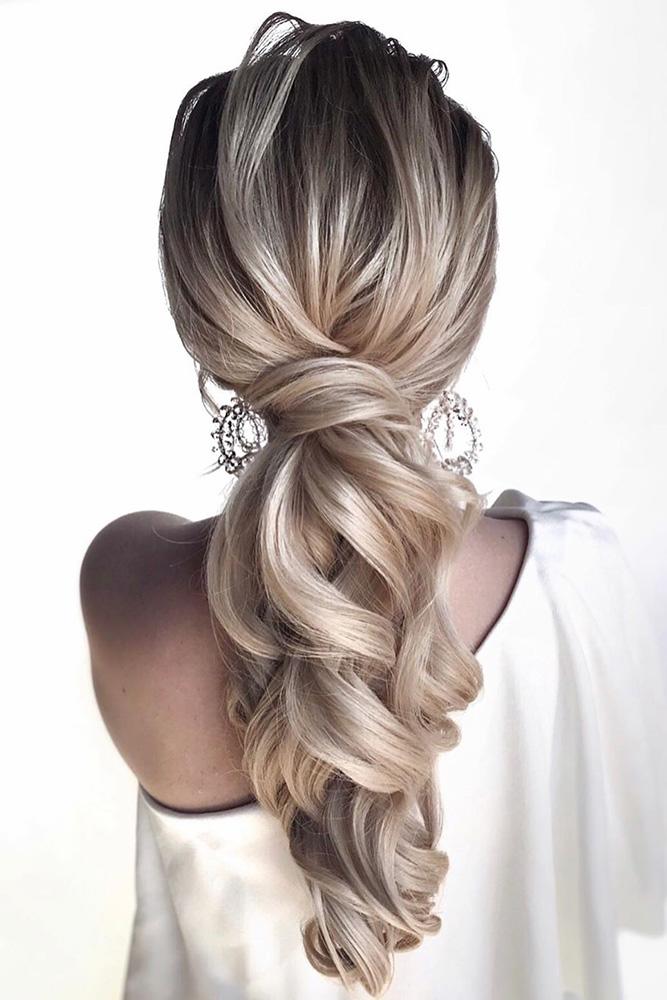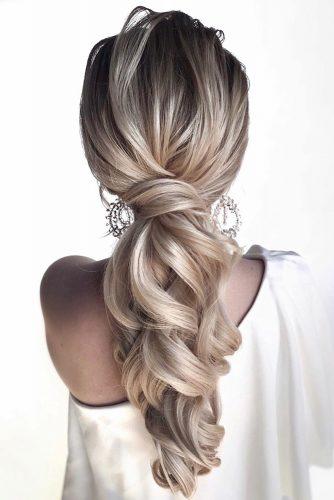 Voluminous ponytails are hot and easy to do wedding hairstyles. Just add some volume and curl up the loose ends for an awesome wedding hairdo that will look great with any dress.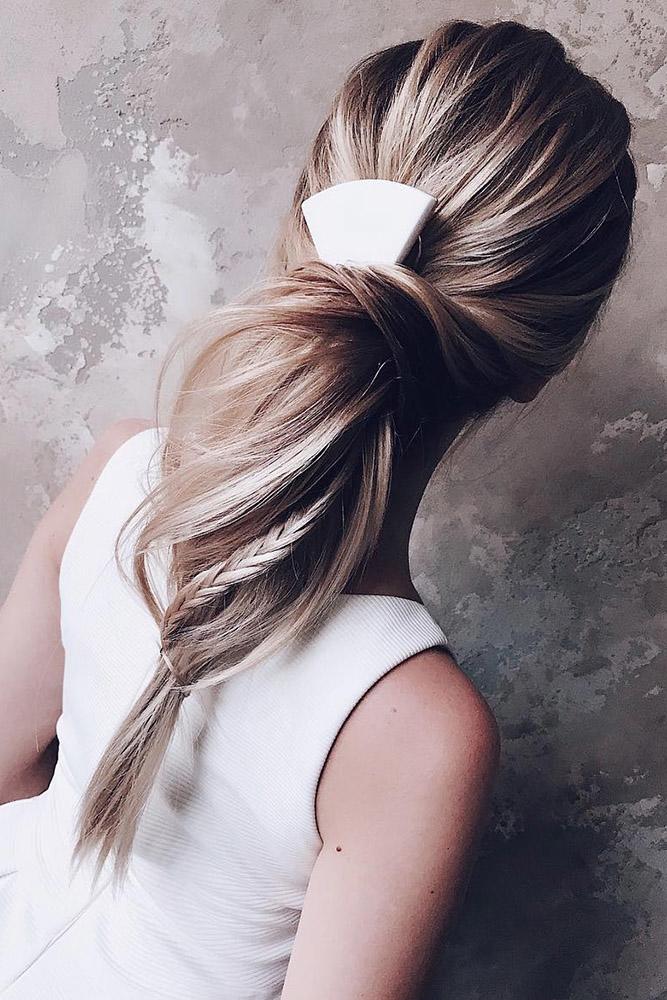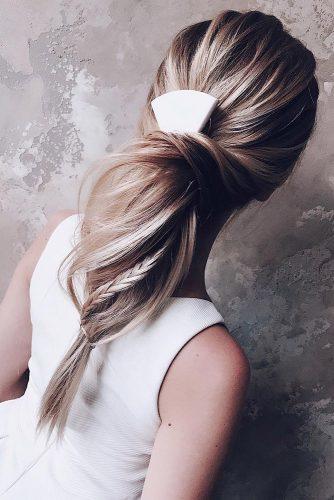 Ponytails may not sound like a wedding hairstyle, but just look at this classy sleek high ponytail! It will look stunning with a wedding pantsuit or a simple minimalistic dress.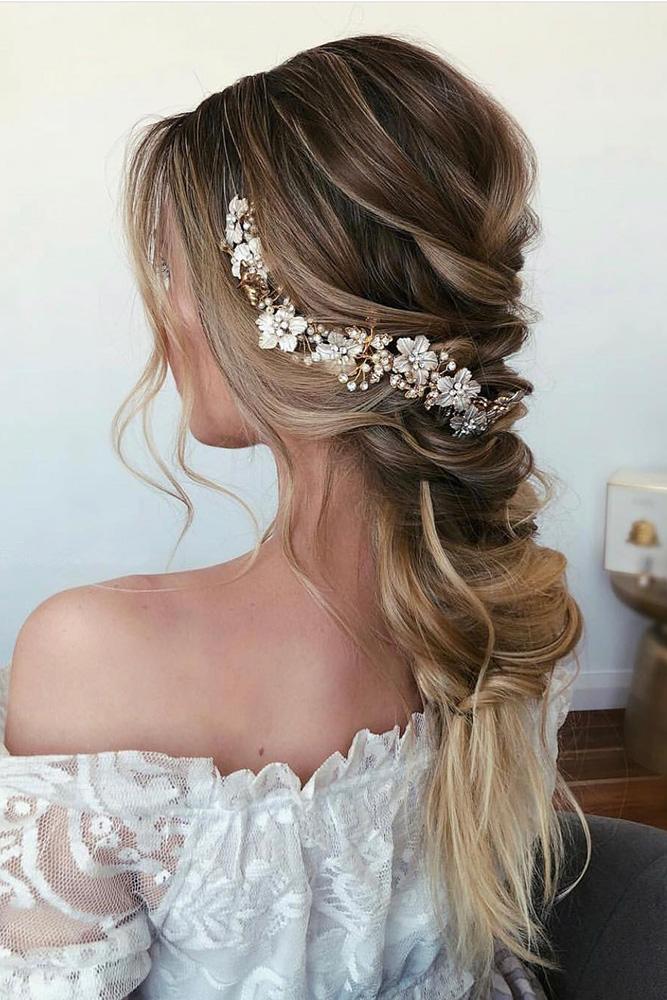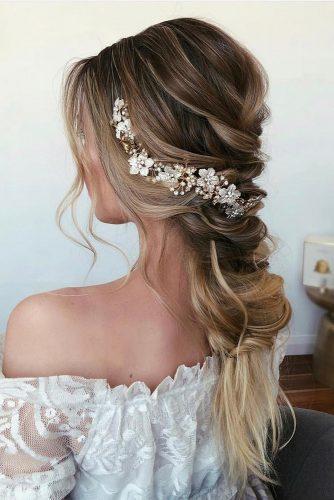 You can combine several easy to do hairstyles for the best result. This braided ponytail looks amazing and will be perfect for the countryside or a beach wedding.
Romantic And Easy Updos
Source: full_eclipse via Instagram, sarahwhair via Instagram, olesya_zemskova via Insyagram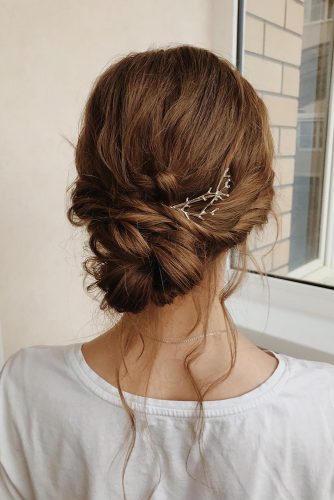 If you want to try some easy wedding hairstyles for medium hair, consider a low messy bun. This style works especially nice with a boho style. Leave out some side tresses to frame the face.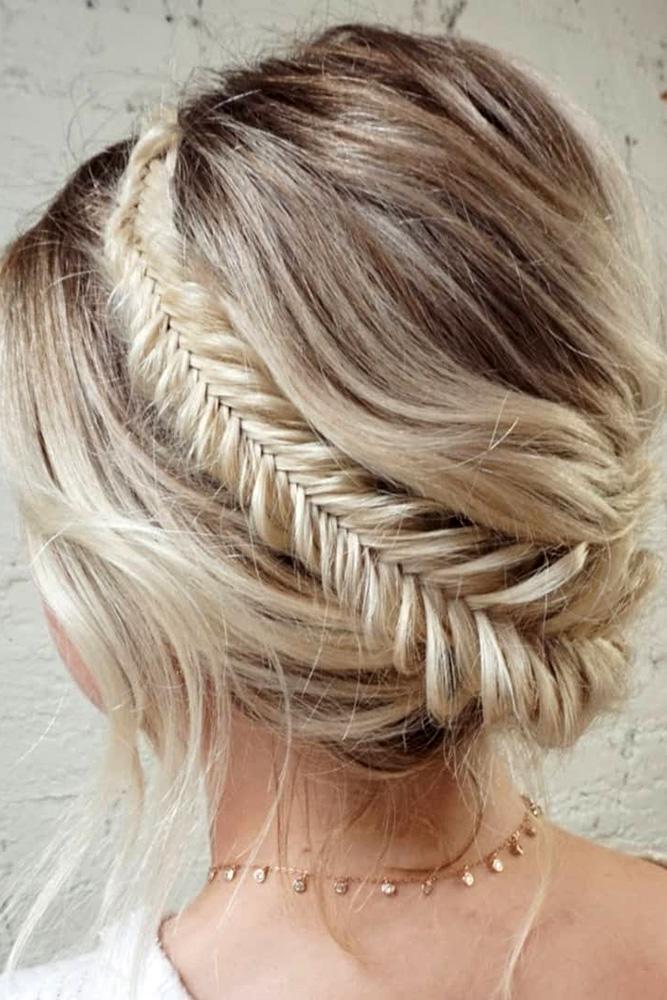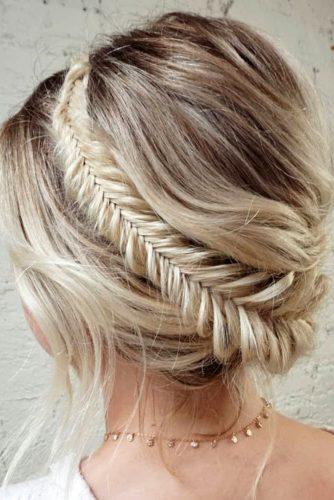 Want a more classical look? Try updo easy wedding hairstyles! A braided crown will give you that romantic look to make every head turn! Goes best with a princess gown.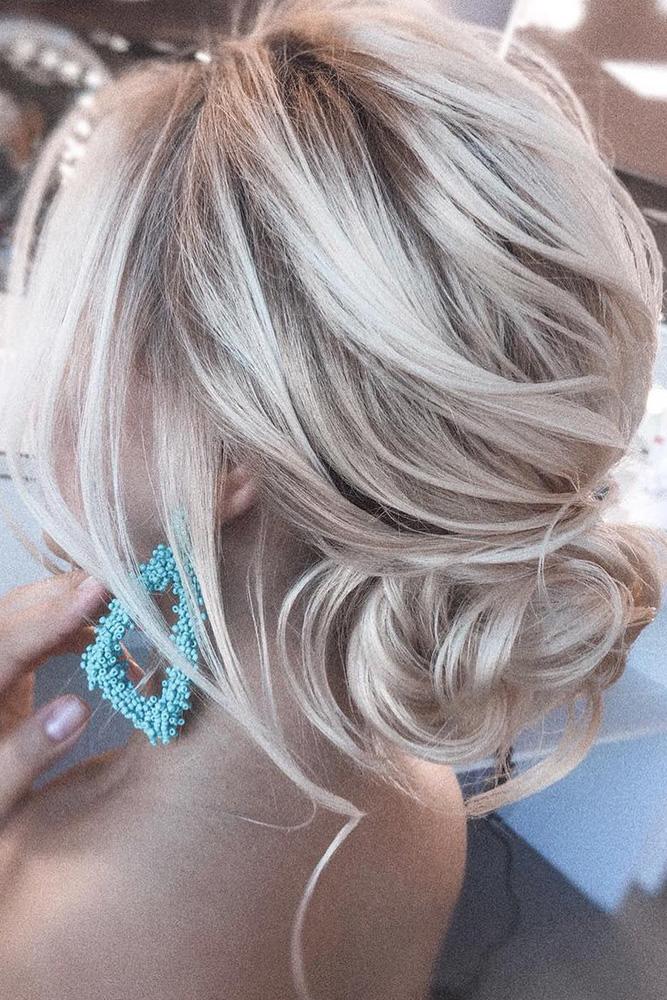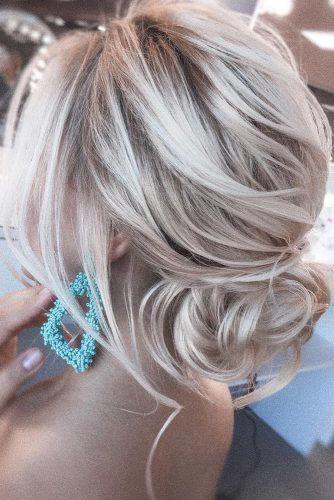 This elegant bun is one of the easy wedding guest hairstyles you can do yourself at home! Just make a low ponytail and roll up the hair. Fix with jewel pins and some hairspray!