Something to match the bridal lace gown is a great idea. This lace pattern is a part of wedding manicures, and it suits different wedding styles, looks, and moods. Lace wedding nails are graceful, classy, and stylish, and there are various ways to style them.
Are you not feeling inspired enough? Below are the latest lace wedding nails for brides to wear on their big day, whether you love everything about this classic style or want something subtle. Keep reading.
Brides Often Ask
What Colors Go Well with Lace Nail Designs?
How to Make Lace Wedding Nails?
Elegant Lace Wedding Nails
There's so much inspiration when choosing elegant wedding nail designs. Elegant lace wedding nails for brides are an excellent choice for incoming brides who love to be creative.
Elegant lace nails come in all shapes, sizes, and colors. They are mostly long and exquisite, with delicate designs on the tips. The bright colors can be subtle or vibrant and seem to twinkle beautifully in the light, and there's something for every skin tone. There is an endless amount of possibilities for this technique and its applications.
White Lace Nails for a Bride
White lace nails can be an excellent choice for brides who want to make a simple, classy, and luxurious impression. Some brides wear these nails to match the color of their dresses, while others prefer white-colored nails to stand out from the crowd.
The design is versatile, feminine, elegant, and classic, allowing you to change your look according to the wedding theme. These nail designs usually have a classic bateau shape with a square or teardrop cut. Usually, it is pretty short. So you can wear them with some open-toe sandals or any wedding shoes.
Ombre Lace Nail Ideas
One of the brides' most popular nail styles is the ombre wedding nail. These classy and elegant double-color shades' wedding manicure designs make you look so elegant and beautiful that everyone can't help but notice. If you are looking for an intelligent way to match your wedding theme, color, and style, ombre lace wedding nails are the answer.
The best thing about this look is that it can fit any bride's skin tone, giving them more options when picking out hair accessories and bridesmaid dresses.
@1masternails via Instagram
i
Save to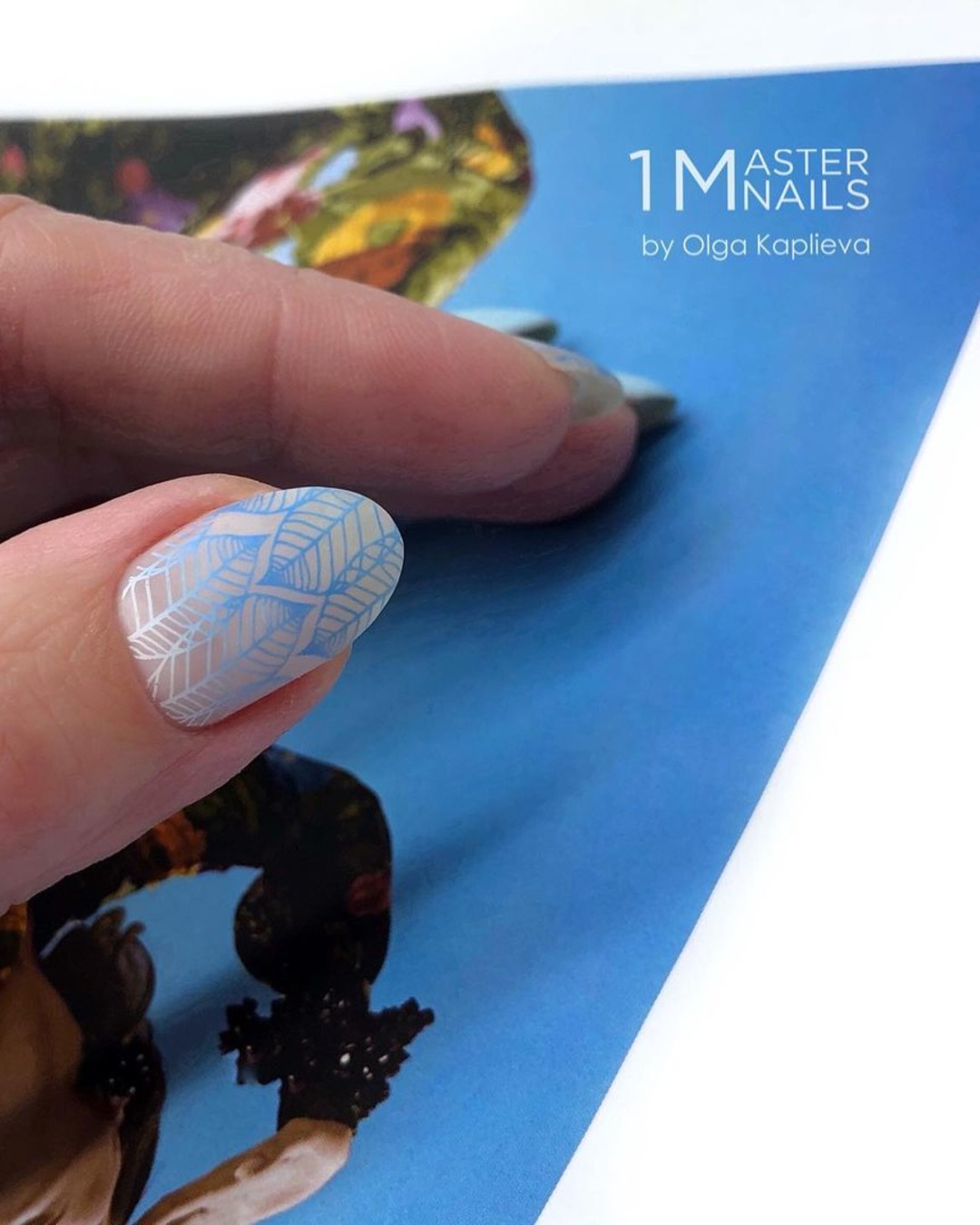 Light Pink Lace Nails
Wedding light pink lace nails are the perfect accent for any bridal party. Something so delicate and pretty about light pink is that it adds beauty to any event.
Whether your wedding theme is an elegant white or colorful rainbow and regardless of the shape and size of your finger, you can rock these fingernail styles. You can choose any color you like and add the right amount of sparkles to compliment your outfit.
@nailartist_natali via Instgagram
i
Save to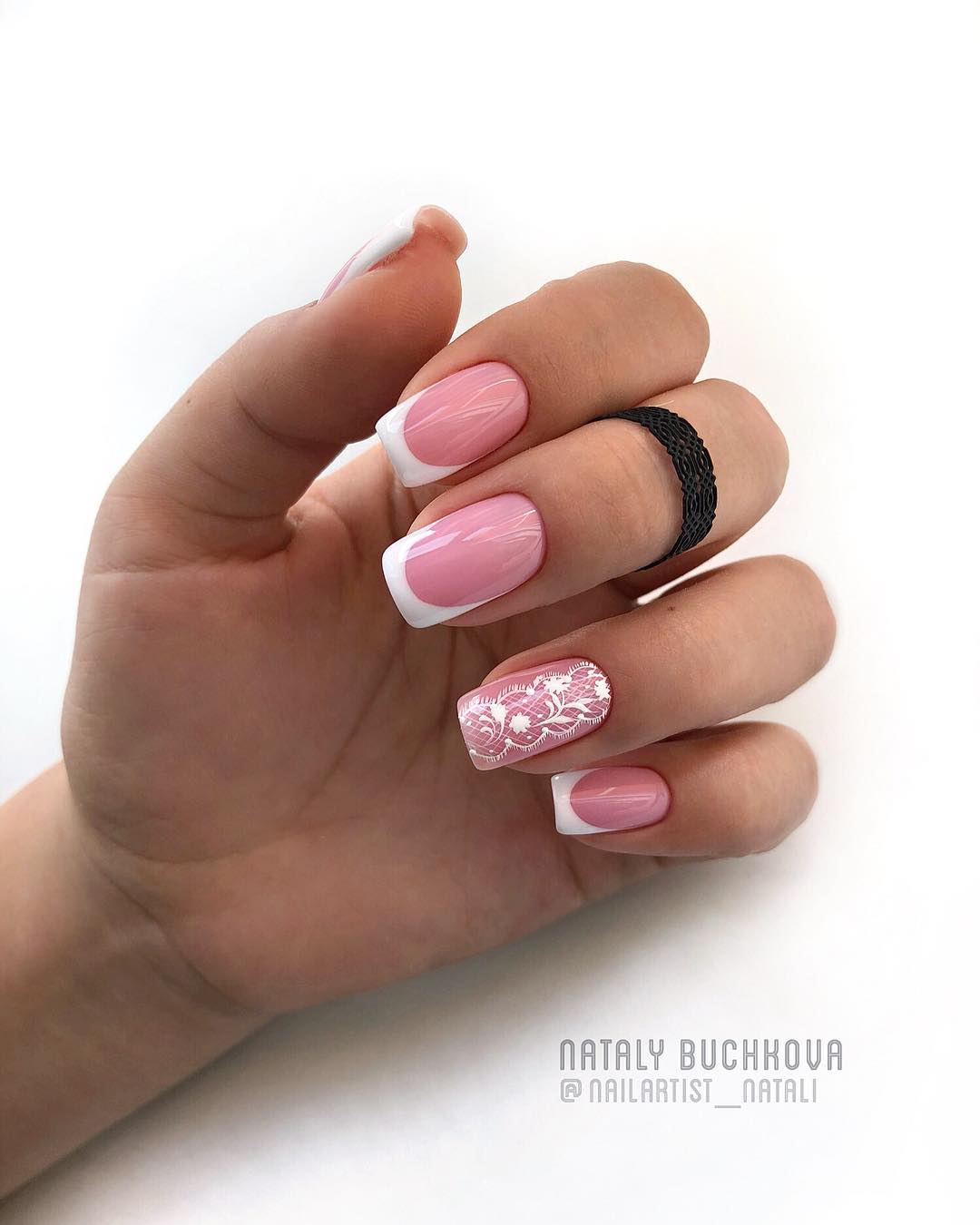 Nails are the last thing you want to rush when it comes to your wedding. The best way to find the perfect set of lace wedding nails is by making sure a professional artist creates them. You will also need to take care of the nails before your special day to look their best.