Every single detail is important for a wedding, and that includes things as seemingly minute as a manicure. While there would be many tasks involved in wedding planning, your nails are not an aspect that you can ignore. Apart from completing your overall look, your nails will appear in many wedding photos. From pictures with the bouquet to pictures of the wedding rings, the kiss, and more. So, if you are considering silver wedding nails for that ultimate bridal look, here are a few of some of our favorites to inspire you.
Brides Often Ask
Can I Have Silver Nails At A Wedding?
What Shape To Choose For Silver Wedding Nails?
Simple Silver Wedding Nails
There is a sophisticated beauty that accompanies most things simply. This can be said for simple silver nails for a wedding as well. Gorgeous and timeless silver nails that are just as sleek as they are sparkly would be a good match for most wedding styles. For a touch of extra elegance, you could add simple details such as tiny rhinestones. This would look great on round, almond, or even stiletto-shaped nails.
@shabalina_nails via Instagram
i
Save to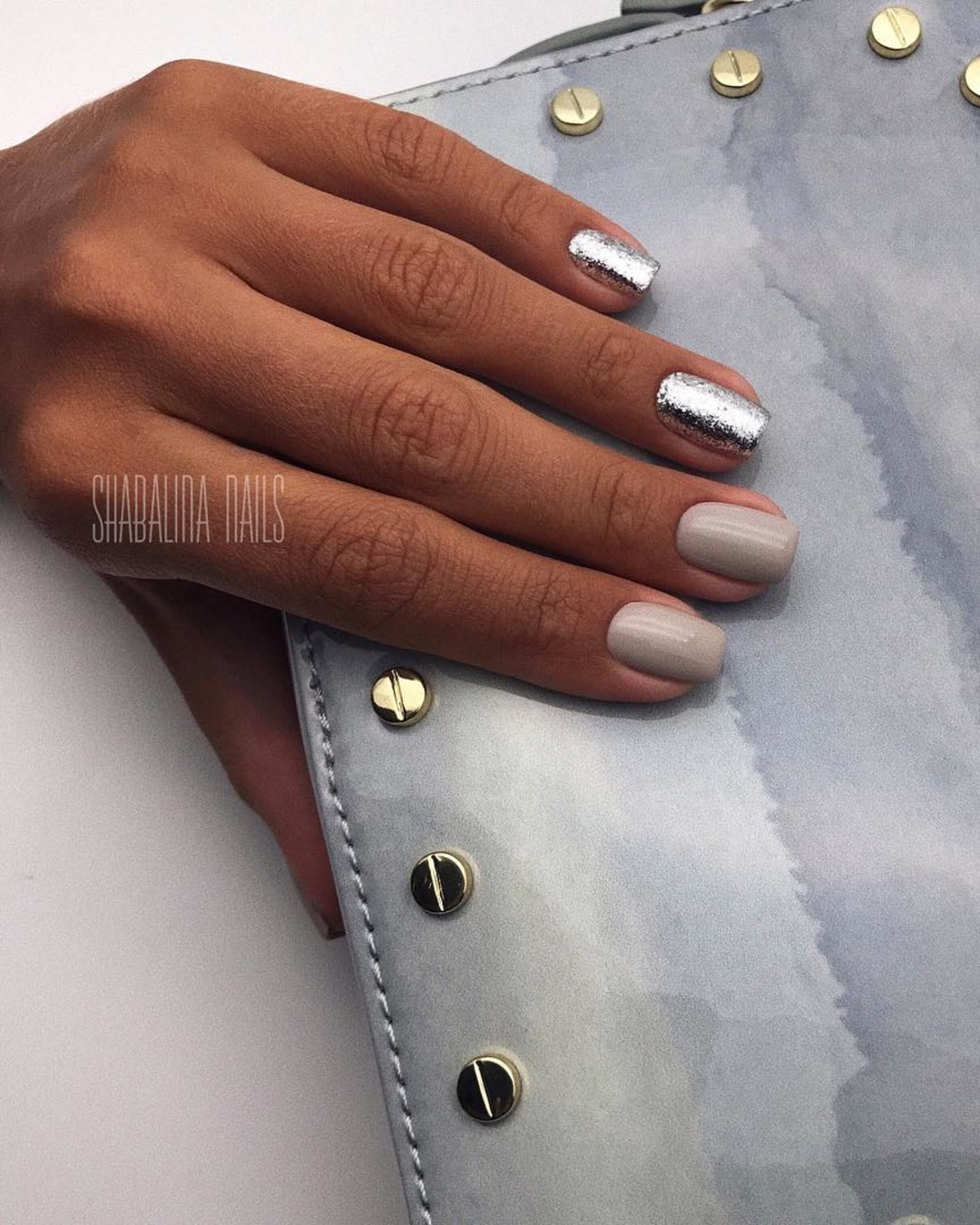 @dudkevich_olga via Instagram
i
Save to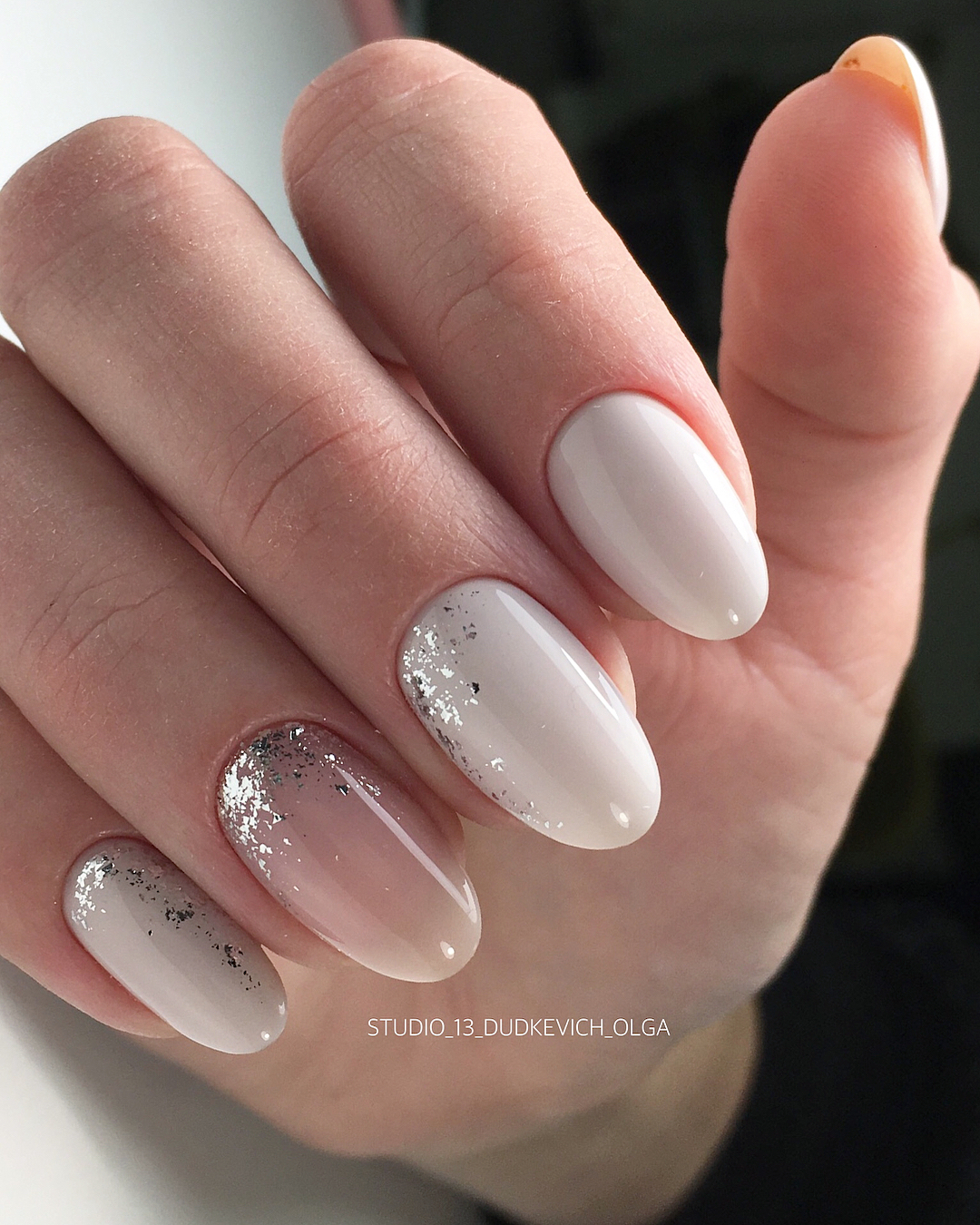 @1masternails via Instagram
i
Save to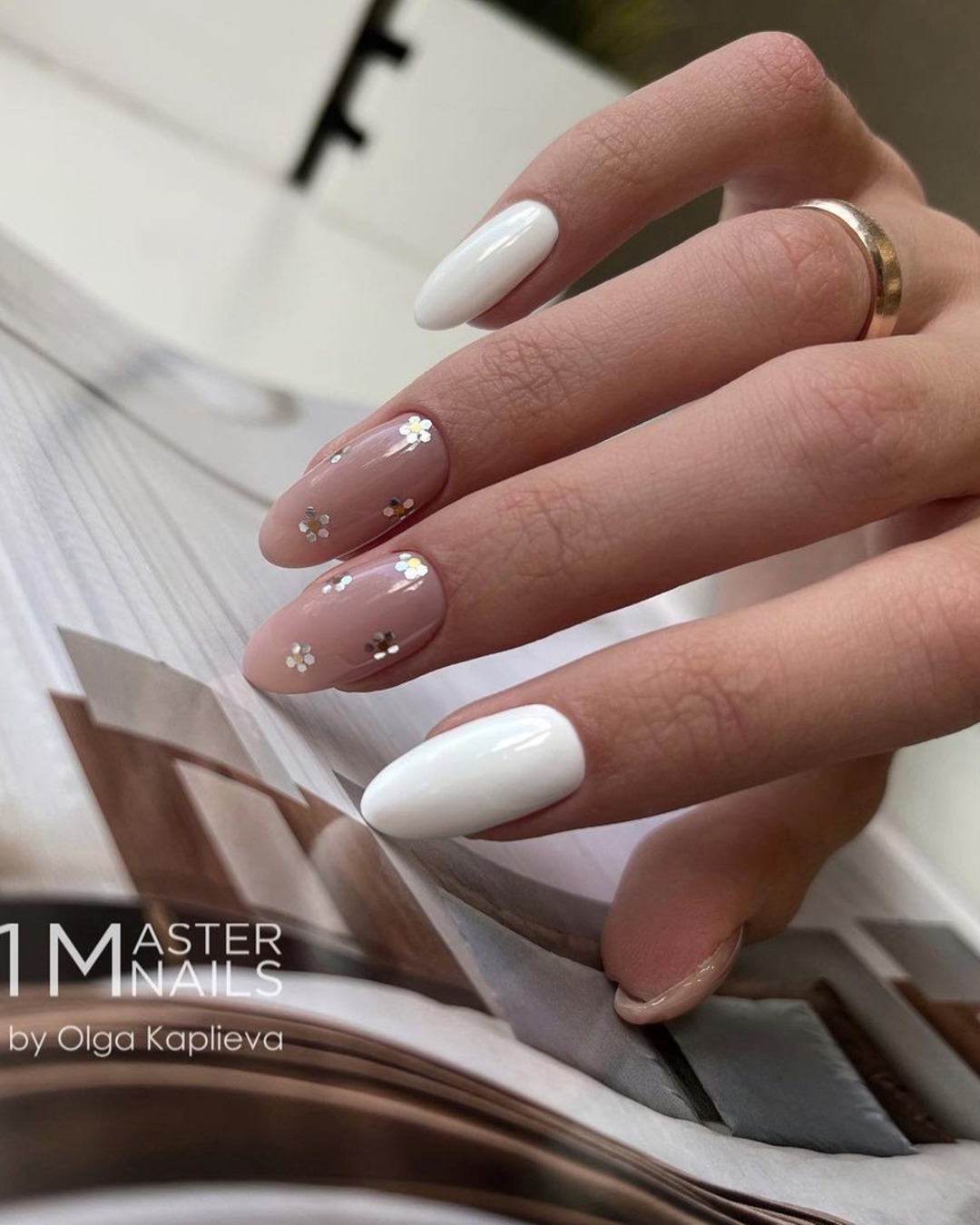 Silver Glitter Nails
You can add some more shine or glimmer to any nail polish with silver glitter. With this style, you get the sparkle with any nail color choice that you make. The metallic nature of the silver hue makes it complimentary to most colors, so whether your nails are blue, pink, nude, white, or even silver, this glitter would work.
With wedding nails of silver glitter, you can be sure to stand out as the bride. The glitter can lay on top of the original polish in no specific design, or you could try an ombre effect, or you could use silver flakes instead for that extra sparkle.
@shabalina_nails via Instagram
i
Save to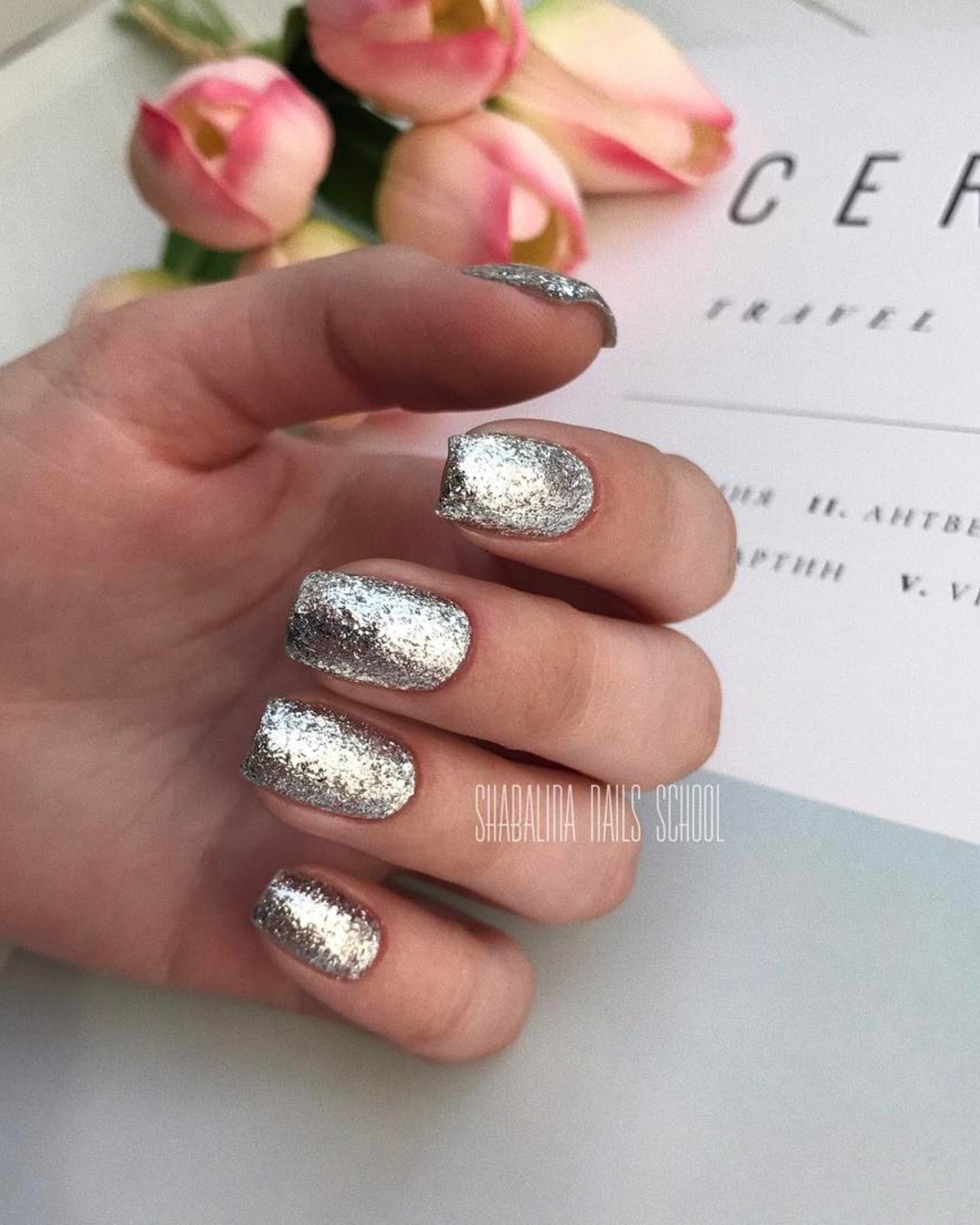 @nailartist_natali via Instagram
i
Save to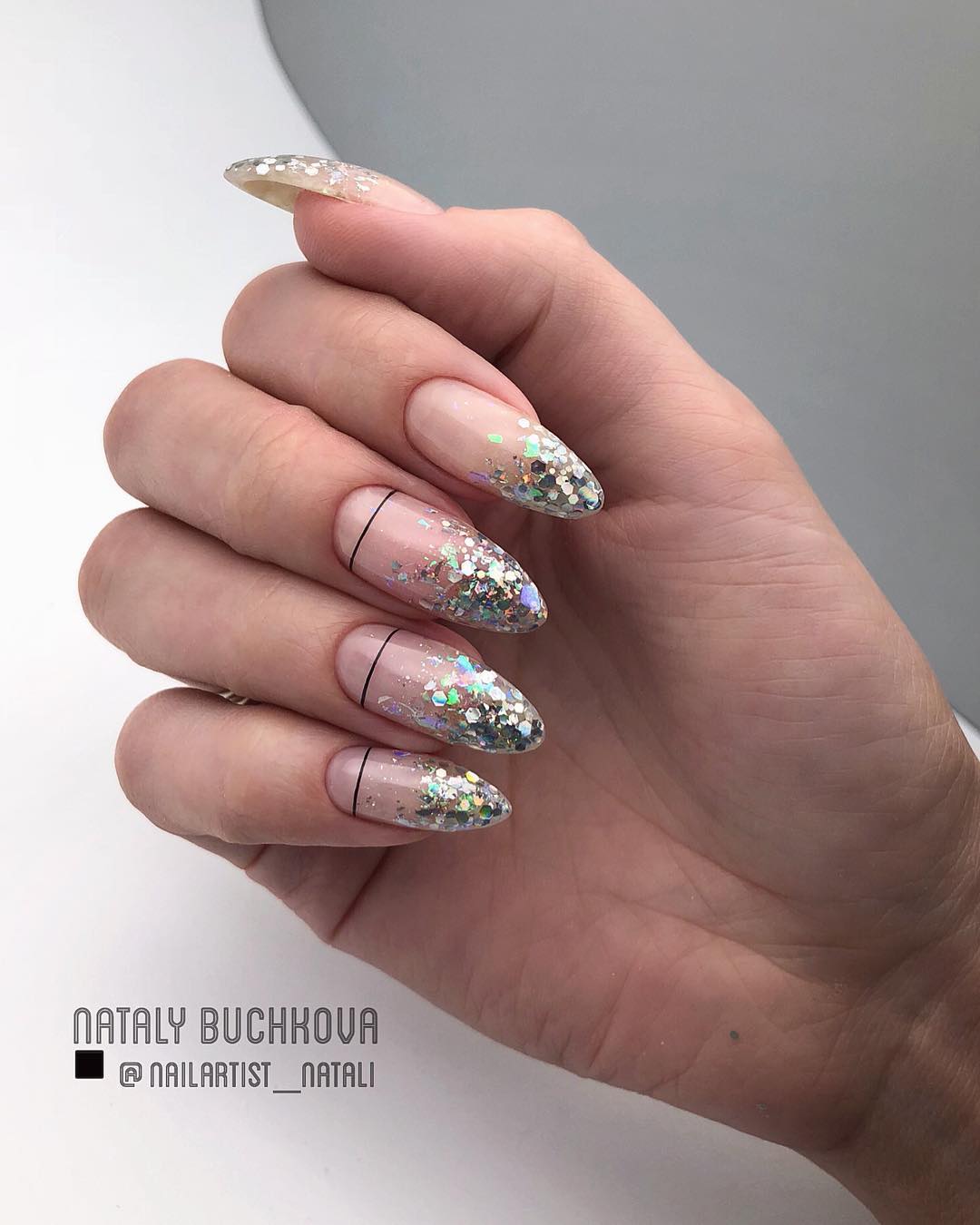 French Manicure With Silver
French manicure is a classic look for a wedding, the go-to style for many modern brides. While there are many unique color combos for this elegant design, a silver base with a white tip would be especially bridal. With this idea, you could consider a lot of combinations for a French manicure with silver nails, from pink and silver to black and silver, and so on. Aside from the sparkle and elegance, this could be a great choice for an autumn or winter wedding.
@annet_leto via Instagram
i
Save to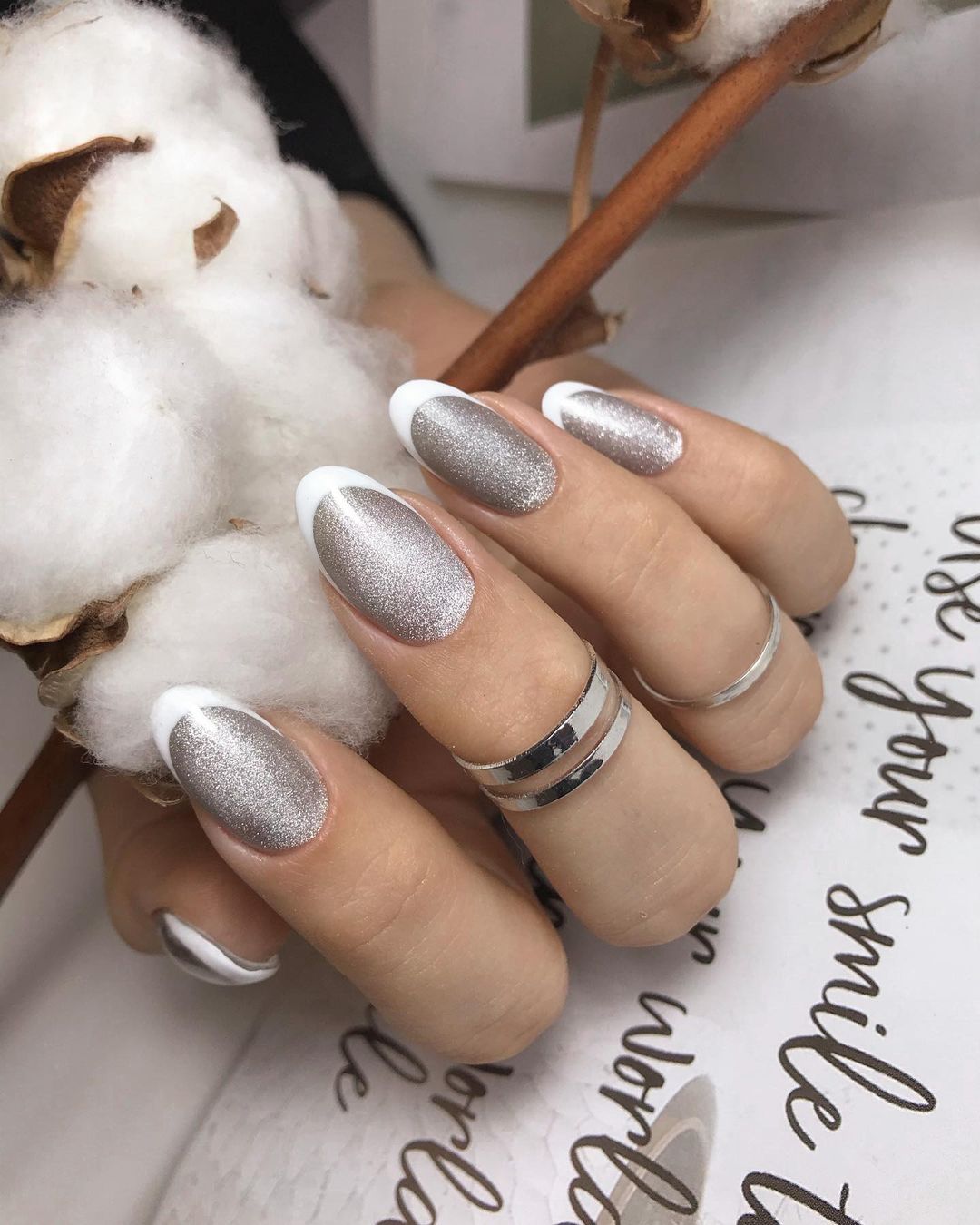 White And Silver Bridal Nails
It is hard to go wrong with white and silver nails. This color combo is not an only genius for a wedding, they complement themselves in only the best of ways and would work with most dress styles. The monochromatic look would work for short or long nail shapes as well as simple or complicated designs. So, you could go with an ombre design, or alternating white and silver nails, or an accent nail in the main color.
@tatyana_kor via Instagram
i
Save to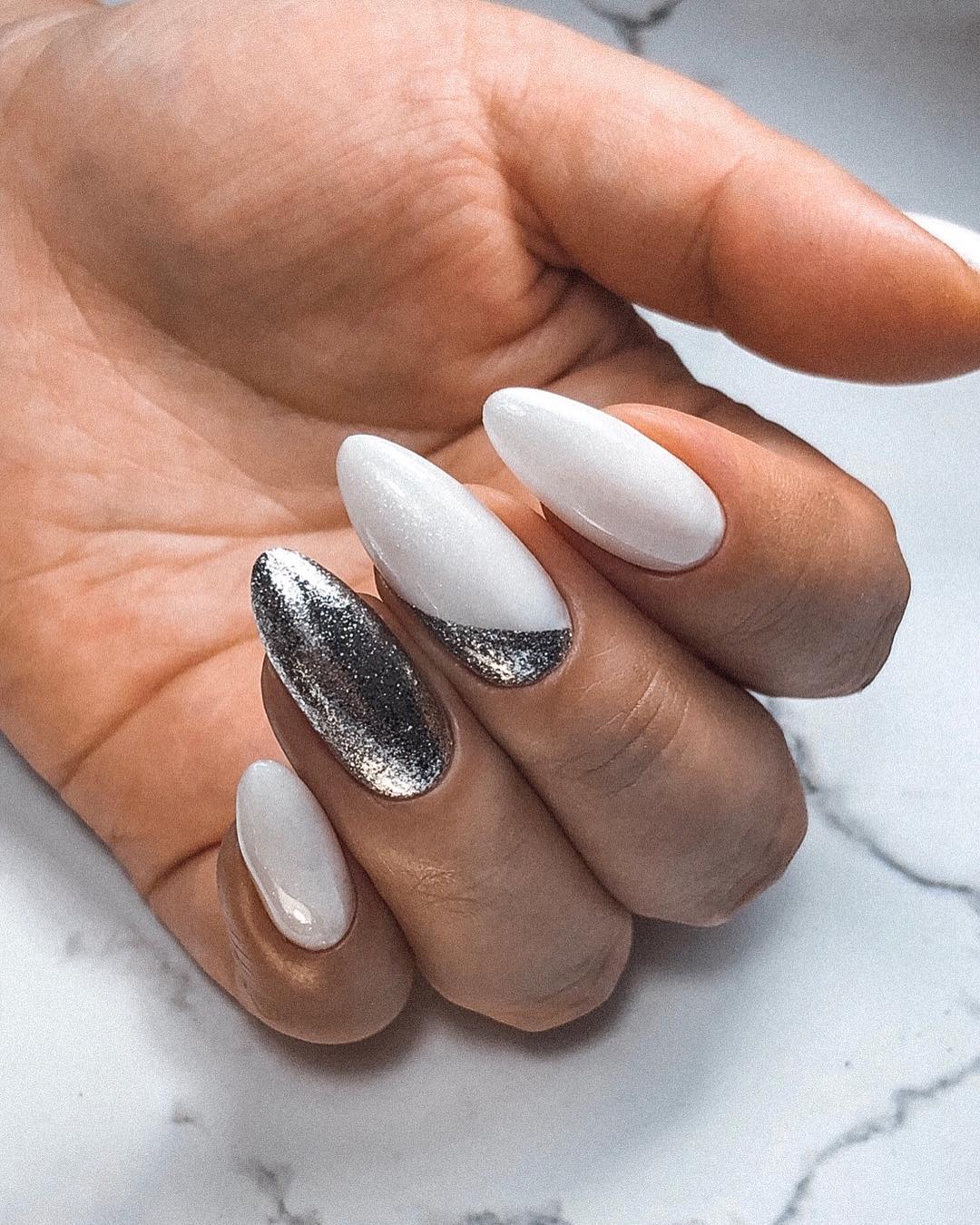 @nailcocktail via Instagram
i
Save to
Pink And Silver Nail Ideas
Another great combination would be pink and silver wedding nails. If you want an edgy and yet feminine look, then this is one for you to consider. The elegant silver and pink ombre design would stand out in the most beautiful way and look perfect holding your bouquet. You wouldn't have to worry about great photos either with alternating pink and silver nails where the pinks are covered in sparkly silver glitter.
Blue And Silver Wedding Nails
Blue is a beautiful color to combine with silver for a wedding or any other formal engagement. If you're following the traditional route and need 'something blue for your big day, you could just make that your nails. Blue and silver wedding nails can be achieved in any number of designs, from soft blue nails with silver embellishments, to a blue and silver ombre nail design, or even silver nails with blue accents nails and more.
@bagheeranails via Instagram
i
Save to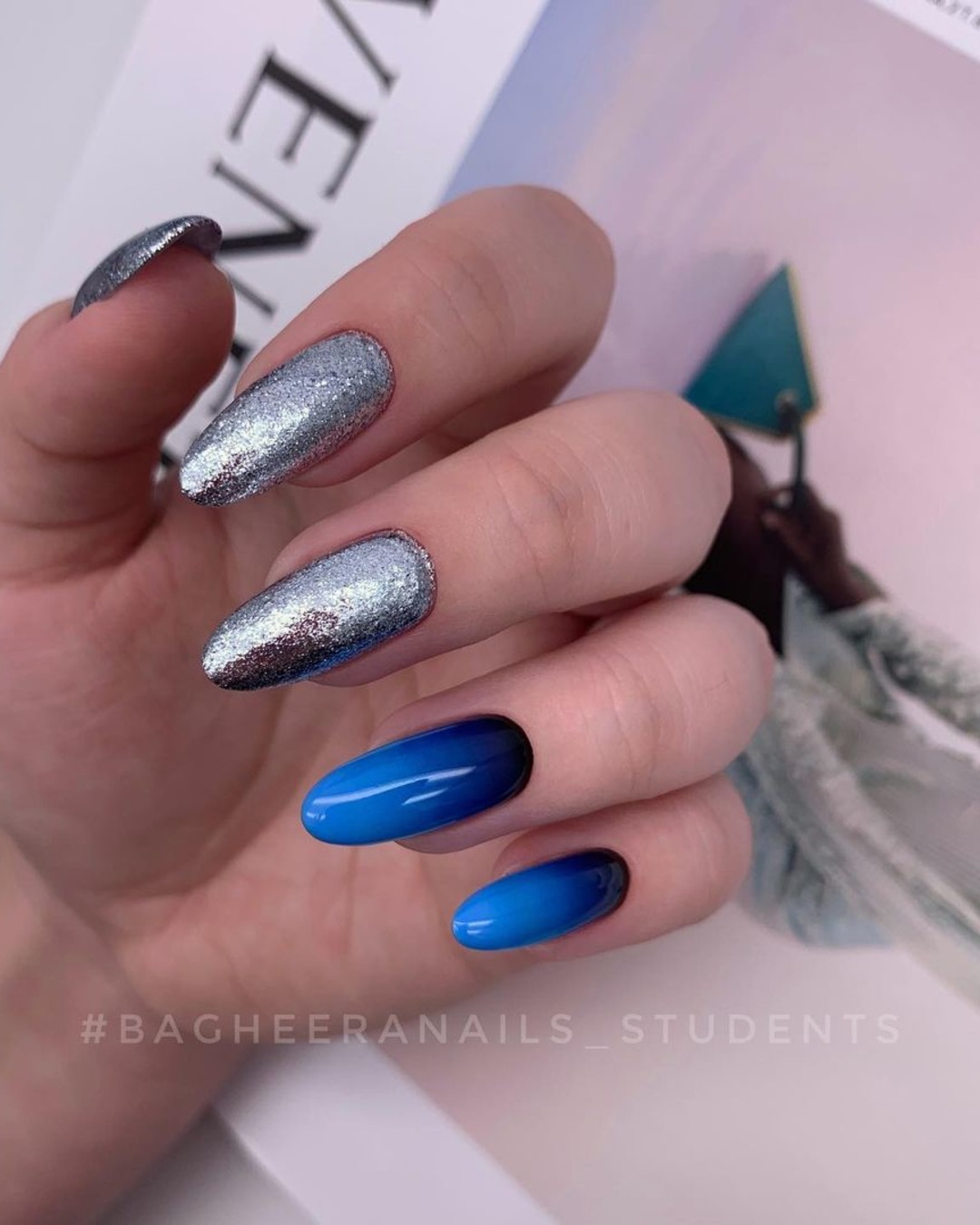 @nailartist_natali via Instagram
i
Save to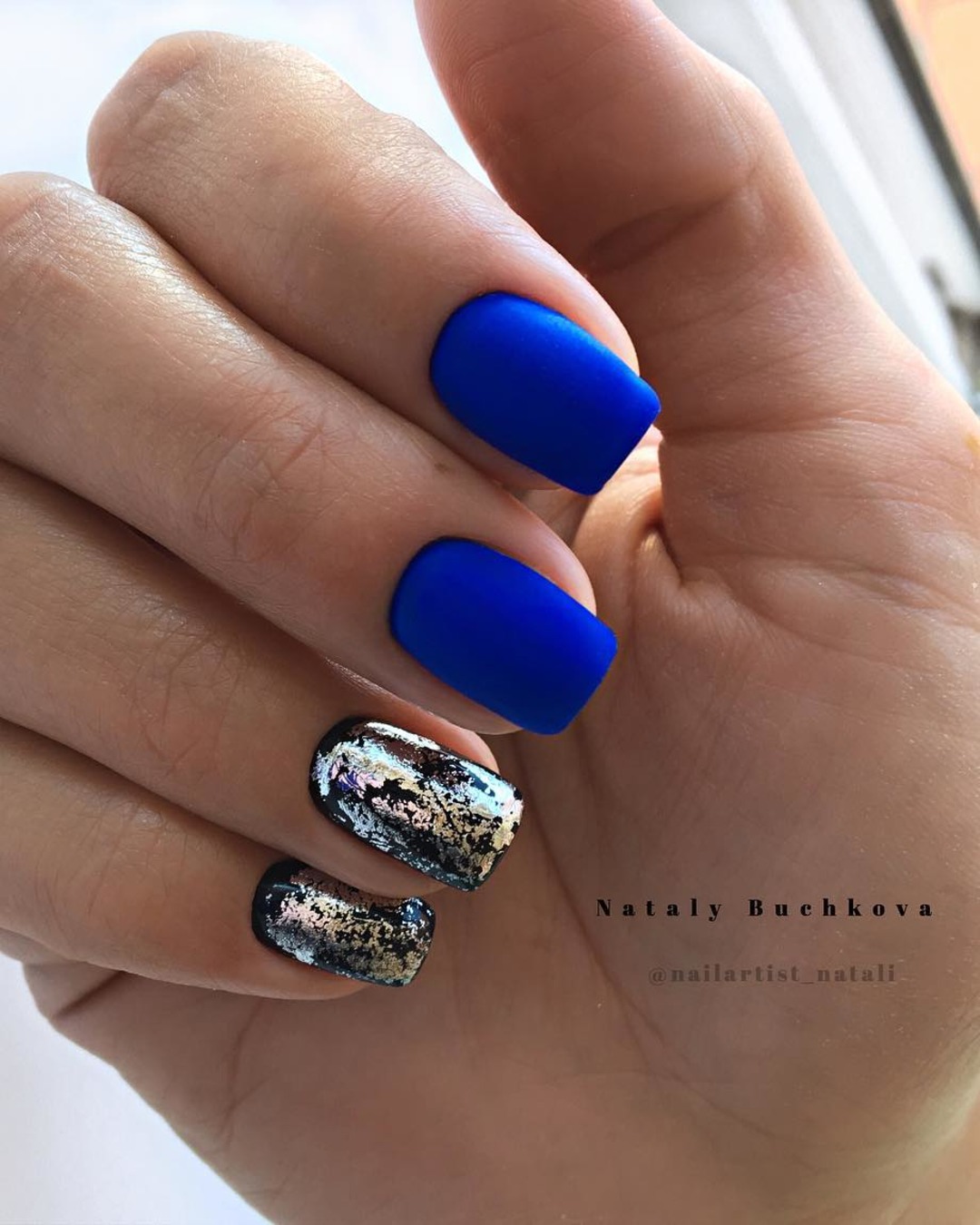 Black And Silver Nails

A unique combination that would be perfect for a winter wedding or for that bride looking to make a statement in black and silver wedding nails. For a modern and elegant look that's also edgy, you could consider a combination of these complimentary colors. From dark and edgy black to bright and sparkly silver. This striking contrast would look great on any nail shape and length and a number of wedding dress styles.
@1masternails via Instagram
i
Save to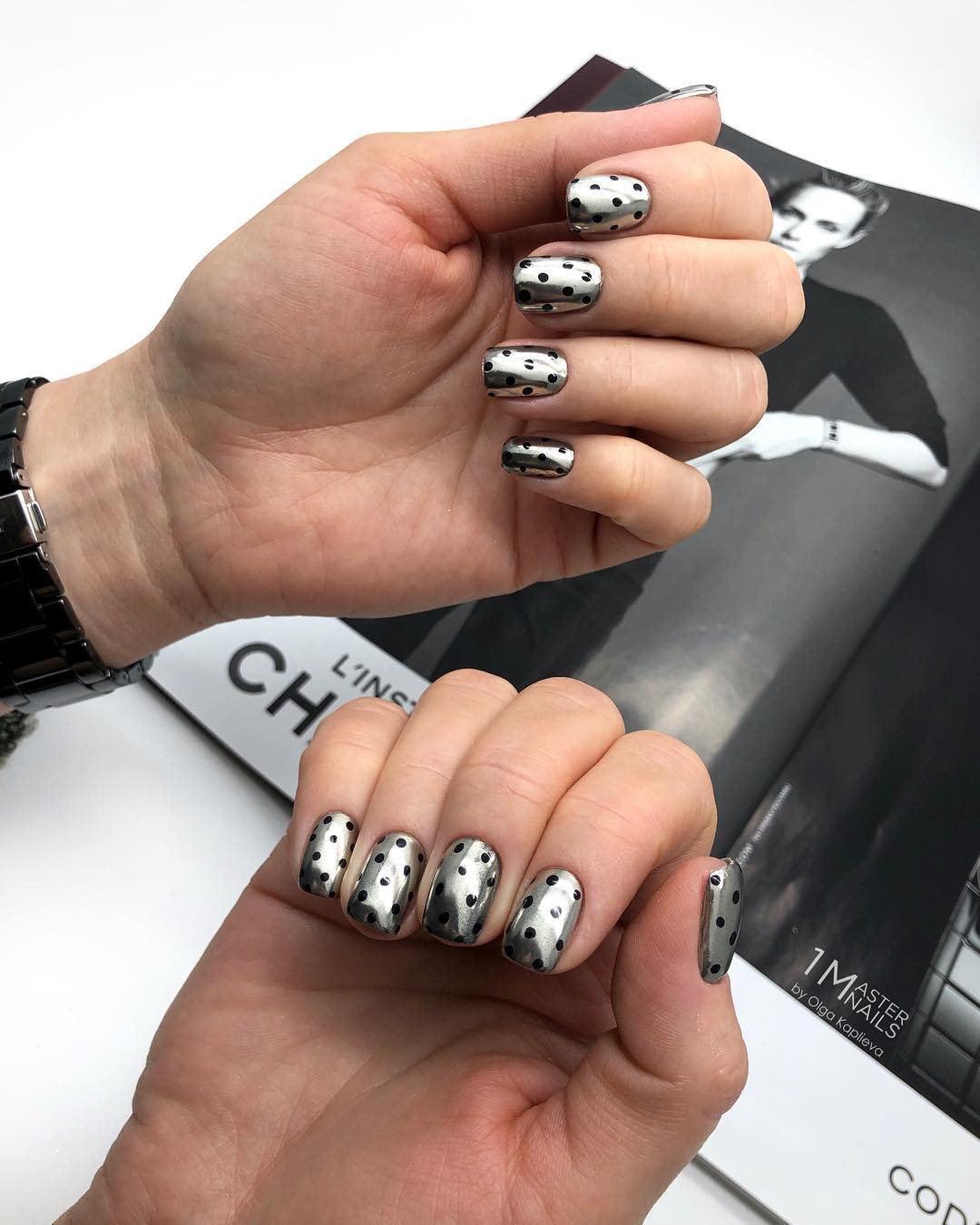 @mariapro.nails via Instagram
i
Save to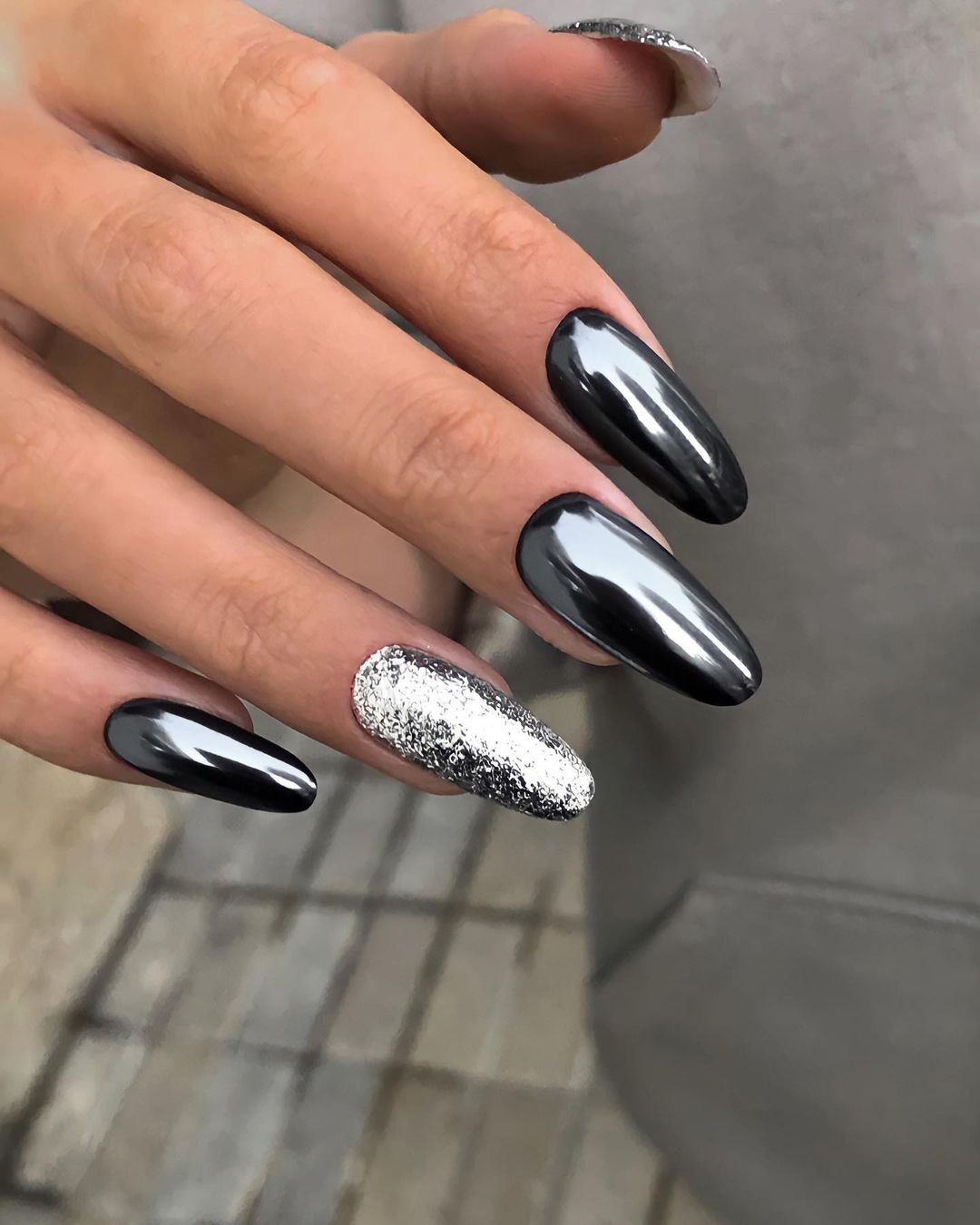 A wedding calls for exquisite and elegant nails fit for wedding photos and a gorgeous bridal look. Silver wedding nails are a sparkly choice that would look romantic and match with a wide variety of wedding dress styles and can be designed in any number of ways for that statement look.