Getting married is a big deal, one you will want to announce to everyone in your sphere of friends and life in general. However, it is not possible to invite everyone to your wedding, and this is why we have wedding announcements. This is the best way to announce and share the good news of your wedding to friends and family. For some people, coming up with the right words can be a challenge, and this is why we have put together tips and free samples of wedding announcement wording to assist you.
Wedding announcements can be made through social media, emails; also, you can publish them in the local newspaper. Either way, this is an important part of your wedding planning checklist, even though the announcements will be mailed after the wedding. So, to avoid overlooking this step in the planning process, it would be best to get the wording for wedding announcement done and out of the way in good time.
Things To Include In A Wedding Announcement Card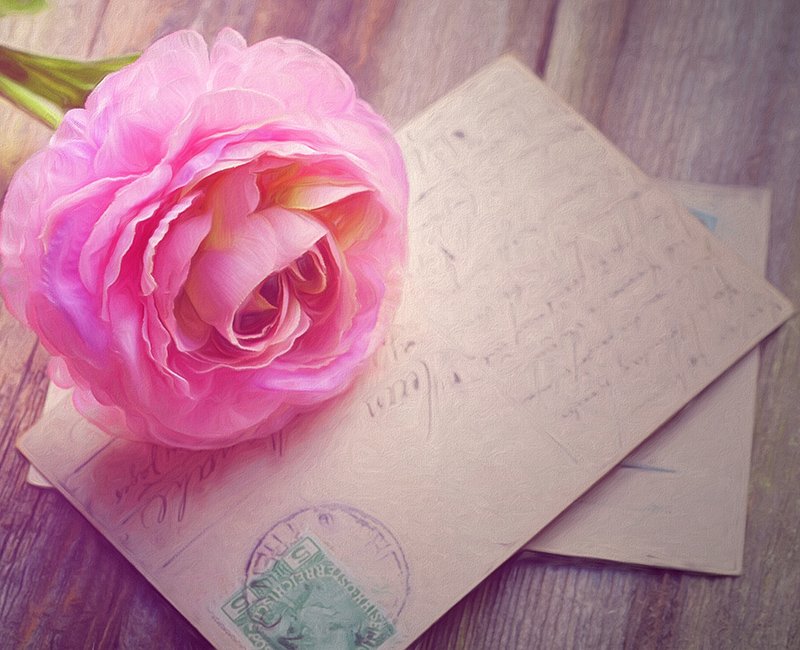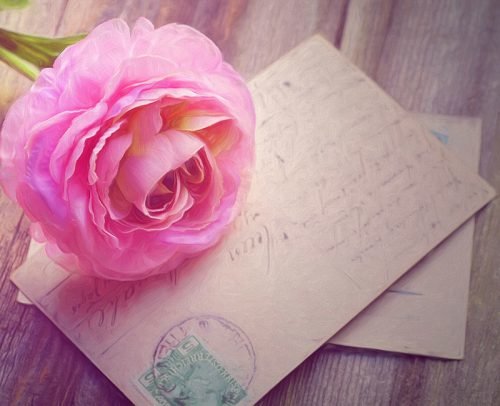 Preparing your wedding announcement cards is just one of the many steps of a wedding that need to get done. These simple cards don't have to say much, but just need to get the message across in a courteous manner; below is a list of the necessary information to include.
Just like on your wedding invitation, it is necessary to include the names of the hosts for the wedding. It is proper to honor the hosts if they are anyone besides the bride and groom, be they the parents or any other family member.
Include the full names of the couple in the wording for wedding announcements after the wedding. If they are also the hosts of the wedding, then you wouldn't need to include the names of the parents.
The wedding date. Use figures for casual weddings, but for religious or formal weddings, it is customary to spell out the day, month and year of the wedding date.
Include the wedding location. This would normally be the city and state of the wedding location, as well as the venue or reception hall used.
Wedding Announcements Wording Samples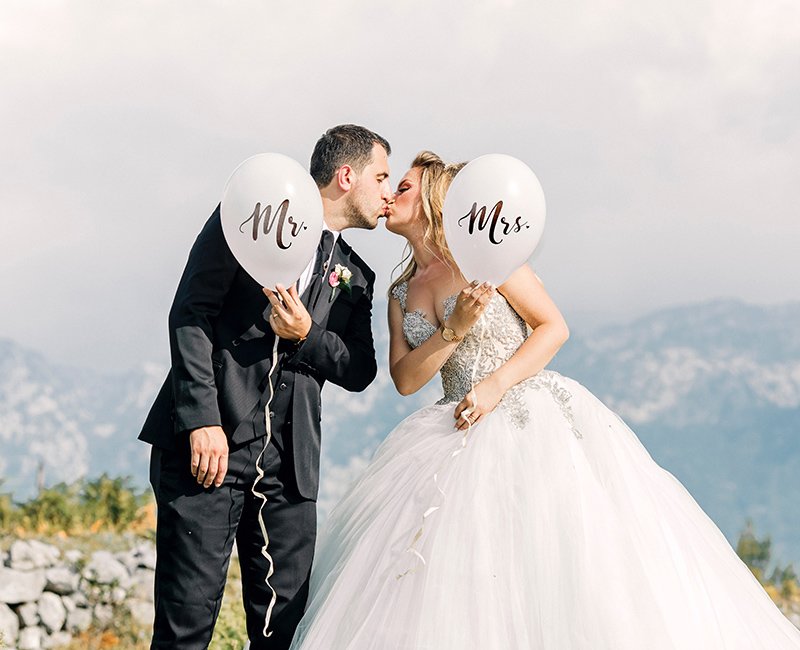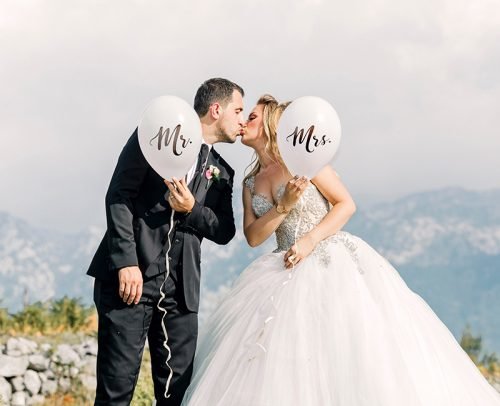 The wording for wedding announcements is quite similar to that of the average wedding invitation. The customization usually depends on the preferences of the sender, as well as the tone of the message, which is dependent on the status of the receiver.

Formal Wedding Announcement Wording
For formal wedding announcement wording ideas, think of how you would communicate the message to acquaintances, distant friends and relatives, as these are usually the receivers of the formal announcement.
Example:
(Bride) and (Groom) are pleased to announce their marriage on (Wedding Date) at (Wedding Location). A private reception was held at (Reception Location), immediately following the ceremony. The couple's new address is …(Home Address).
Informal Wedding Announcement
This type of wedding announcement goes out to close friends and family of the couple who could not attend the wedding for various reasons.
Example:
(Bride) and (Groom) are pleased to announce that they went away for vacation and got married in a tropical destination! (Bride) and (Groom) were married on (Wedding Date) at (Wedding Location).We hope to celebrate with you on (Reception Date) at (Reception Location).
Funny Announcement Sample
Some couples would like to add some fun to their post wedding announcement wording; especially for those really close friends and family who understand them.
Example:
Two hearts became one and it's time to have fun! (Bride) and (Groom) were married on (Wedding Date) at (Wedding Location)! We then danced the night away in a private reception at (Reception Location). Our new address is (Home Address).
Elopement Wedding Announcement Wording Example
Similar to a traditional announcement, the only extra in the wedding announcements wording for an elopement is that it clearly states that it was an elopement, so no guest feels they were left out for any reason.
Example:
Our new love was celebrated in a private ceremony! (Bride) and (Groom) eloped on (Wedding Date) at (Wedding Location).
Wedding Announcement Wording For Uninvited Guests
The announcement to uninvited guests could be from the parents of the bride or groom. Below is a wedding announcement's wording example for this type of announcement.
Example:
Mr. and Mrs. (name of parents), are pleased to announce the marriage of their daughter (or son), which took place on (Wedding Date) at (Wedding Location).
When To Send Out Wedding Announcements
The best time to send out post wedding announcements is one day after the wedding; however within 30 days after is also acceptable. This, especially if the couple will like to include a picture of the wedding in the announcement cards.

Where To Announce A Wedding?
There are quite a few ideas for which medium to use in announcing your wedding. Depending on your wedding announcement wording and who you would like to reach, you could use either or all of the below.
Traditional newspaper.
Wedding announcement cards.
Social media platforms like Facebook, Instagram, and Twitter.
Tips On Addressing Wedding Announcement Cards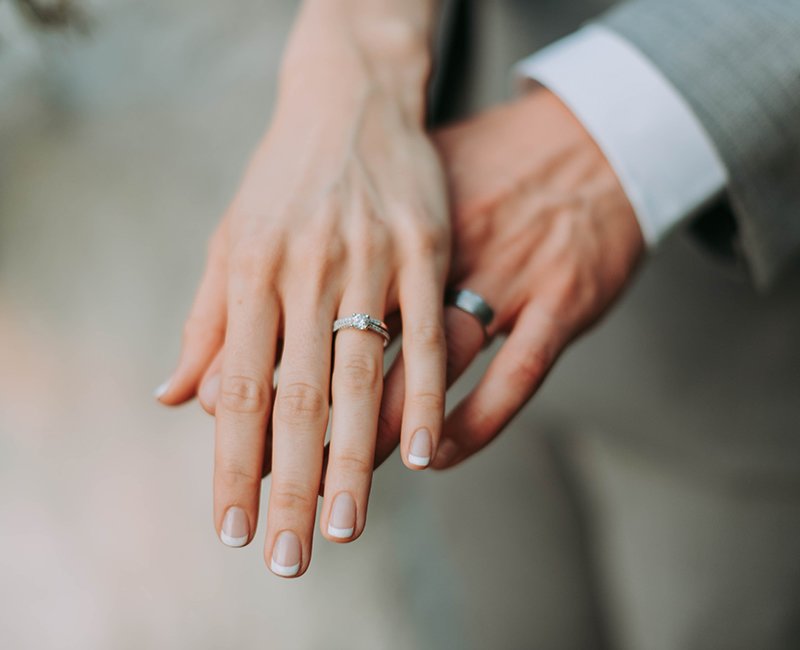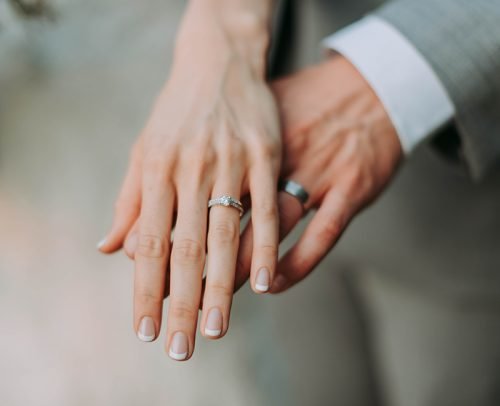 If you have decided on wedding announcement cards to post to each recipient; then asides the wording for the cards, you would have to address each one. Below are a few tips for preparing and addressing the envelopes.
The recipient: Make out wedding announcement cards not just to those on your guest list who could not attend, but also those people you were unable to invite to your wedding due to your location size and budget.
Return address: This is an opportunity to announce your new address/home together, especially if there is a change of address after the wedding.
Formality: You can address your wedding announcement envelopes formally or informally, depending on the recipients as well as the formality of the wedding.
Some couples don't put any thought to wedding announcement wording; they know how they'll communicate this message to loved ones. However, if you find that you're one of those needing a bit more inspiration to find the words; then hopefully these tips and samples on post wedding announcement wording, will suffice to inspire you to find the right words for your announcement cards. Get to announce your nuptials in a way that reflects your personality and that of your spouse; not forgetting the type of relationship that exists between you and each recipient.