Choosing which kinds of flowers to have for your wedding and reception can be very costly if you decide to go with out-of-season flowers. A great way to stay within your budget is looking at wedding flowers by season and choosing those which are readily available during the season your wedding will be taking place.
1. Spring Wedding Flowers
There are many great flowers readily available during the spring. Spring brides have lots of choices for wedding flowers, including:
Tulips come in a wide array of colors, shapes, and sizes, making them an excellent choice, regardless of your color and decorating scheme.
Anemones are excellent flowers for use in weddings with rustic or vintage themes. The colors range along a spectrum from white to scarlet and purple, with contrasting centers of black or green.
Ranuncula is another excellent example of a spring bloom; they look much like peonies, one of many popular summer wedding flowers by season.
Another popular spring wedding flower is the lily of the valley. They are considered classic wedding bouquet blooms and make great centerpieces for your reception, too.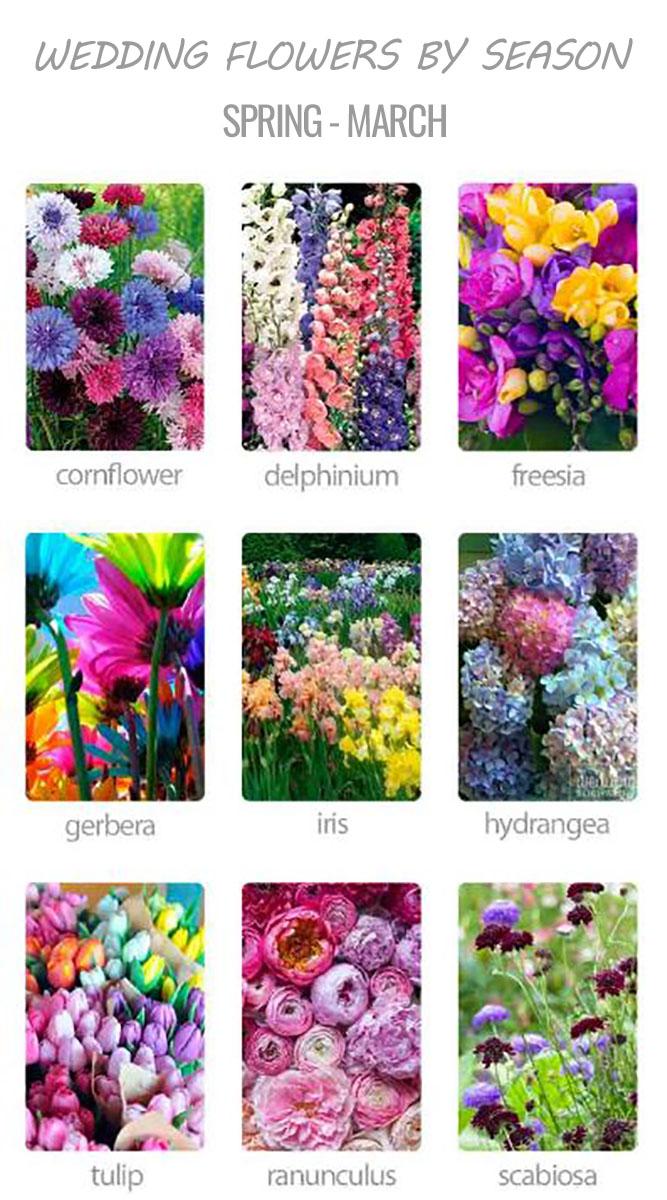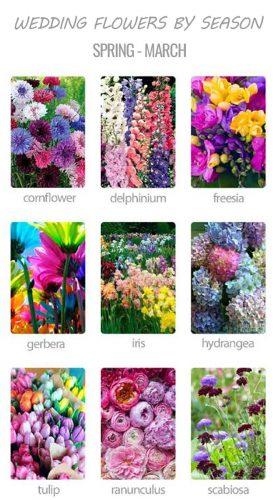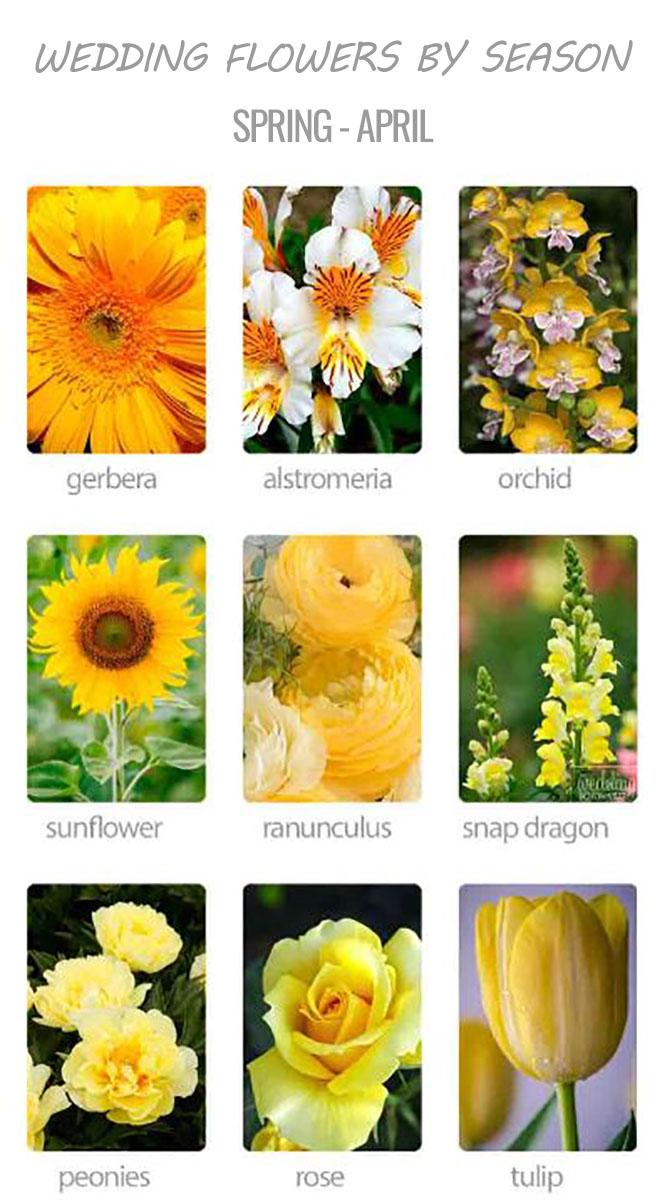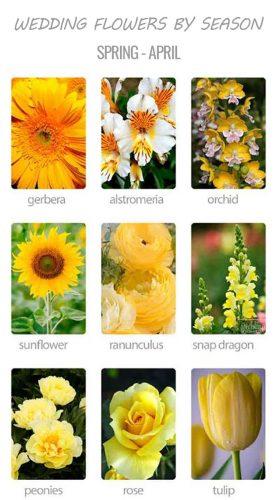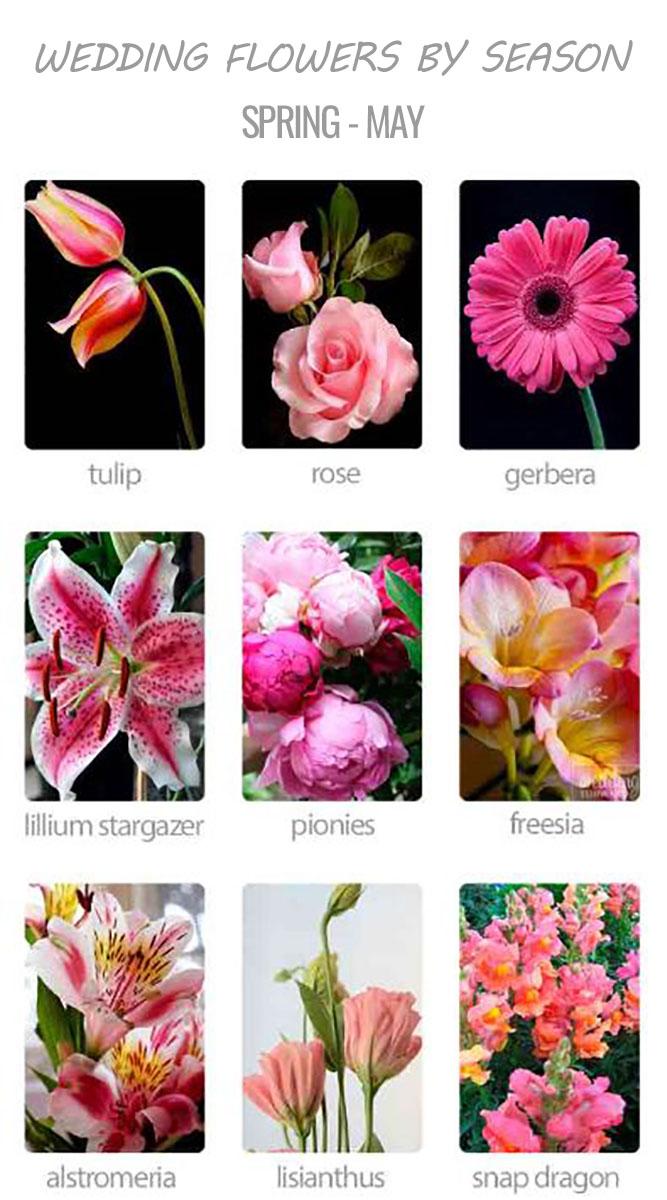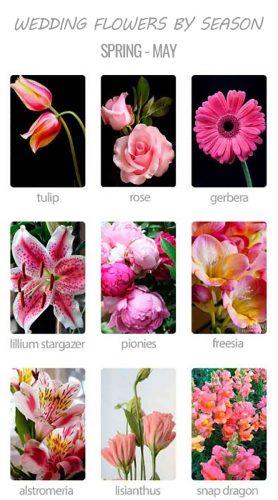 2. Summer Wedding Flowers
If you're having your wedding in the summer, there are some truly gorgeous wedding flowers by season to choose from, including:
One of the most traditional wedding flowers, roses are available in an exceptionally wide variety and have been held to symbolize love and fidelity.
Peonies are a gorgeous summer wedding flower, especially for rustic weddings or those with pastel color schemes.
A particularly elegant summer blossom, delphiniums are available in many different colors. They impart an elegant essence to any venue.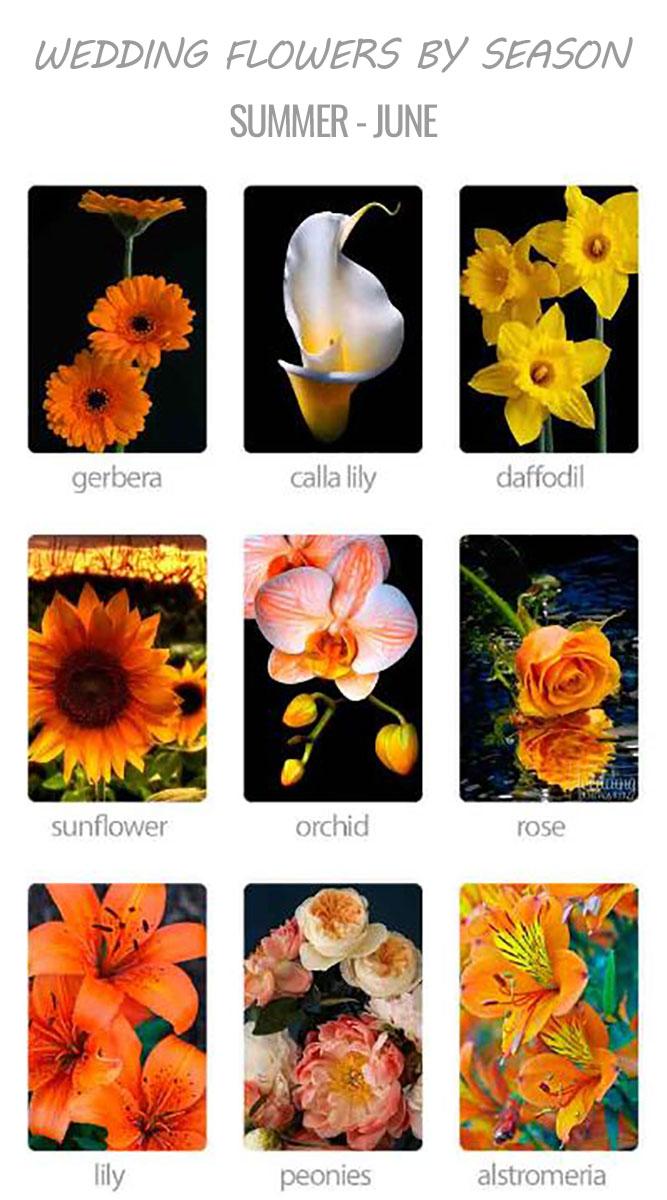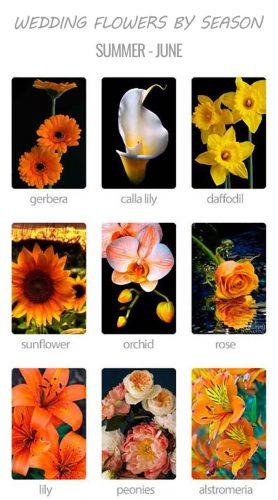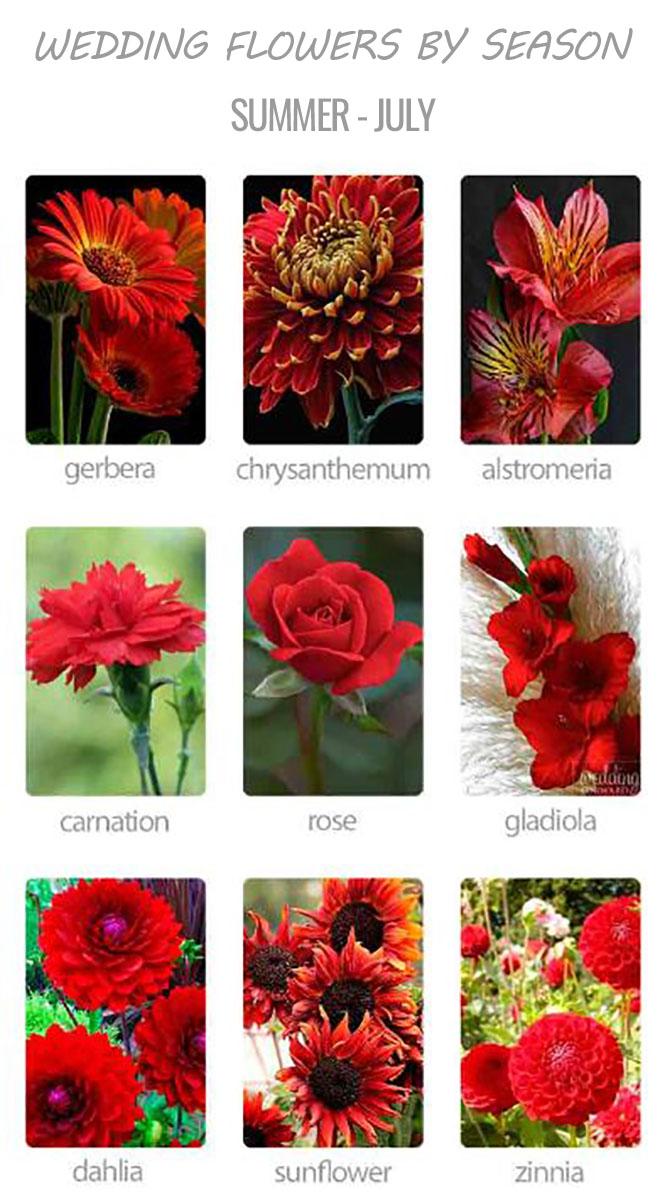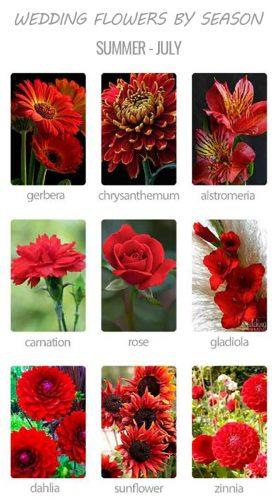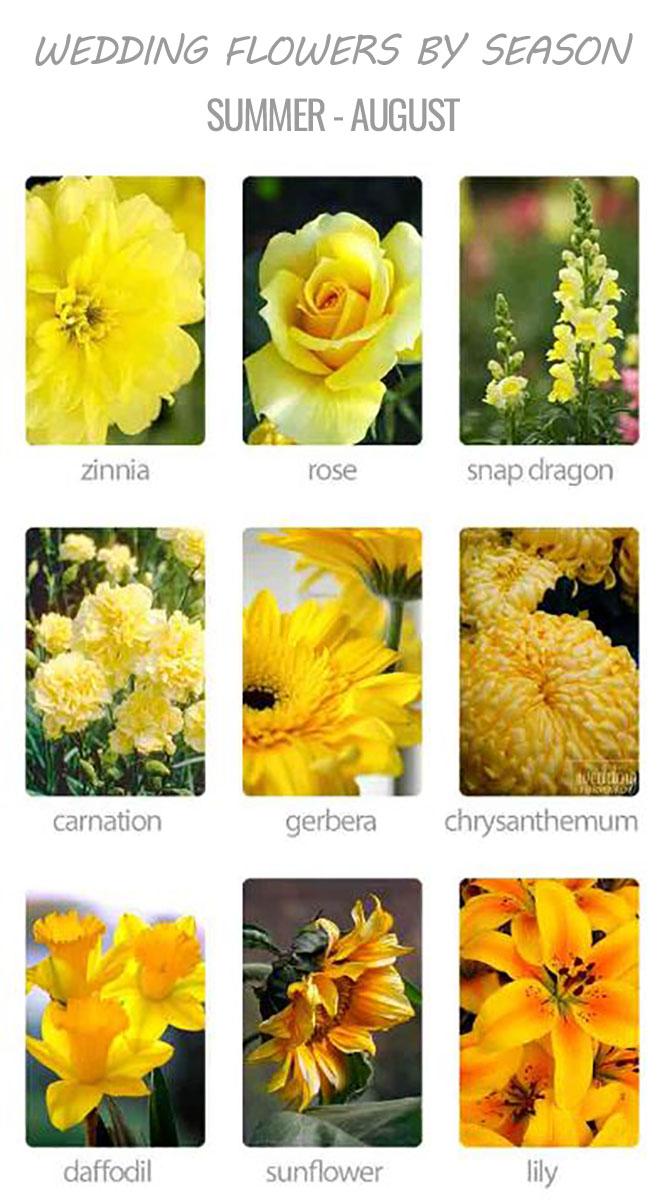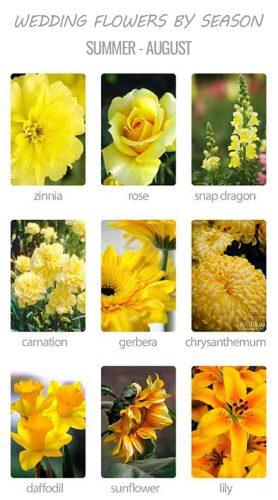 3. Autumn Wedding Flowers
Autumn is excellent for wedding flowers by season. There are many gorgeous autumn blooms to choose from, such as:
Hydrangeas, with their very traditional look, work very well in country-themed weddings and come in a variety of white, light pinks and soft purples.
Hypericum berries come in many earthy shades, including cream, peach, green brown, and red. They are versatile and work in weddings with a country theme, or can be incorporated into nearly any wedding theme.
Gladioli make excellent flowers for reception table centerpieces and impart structure and modernity to your reception.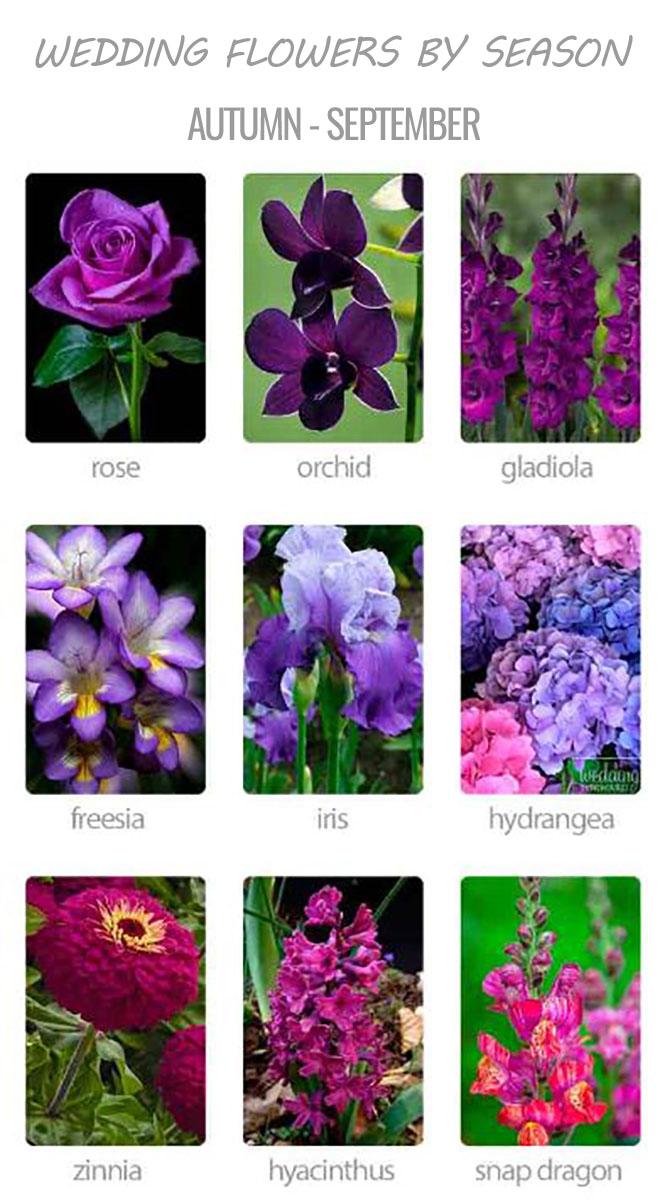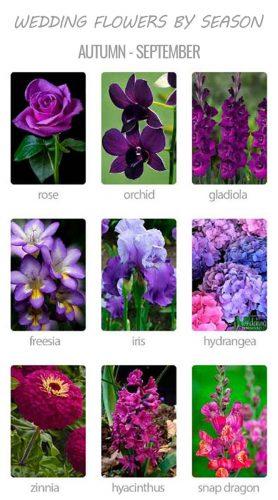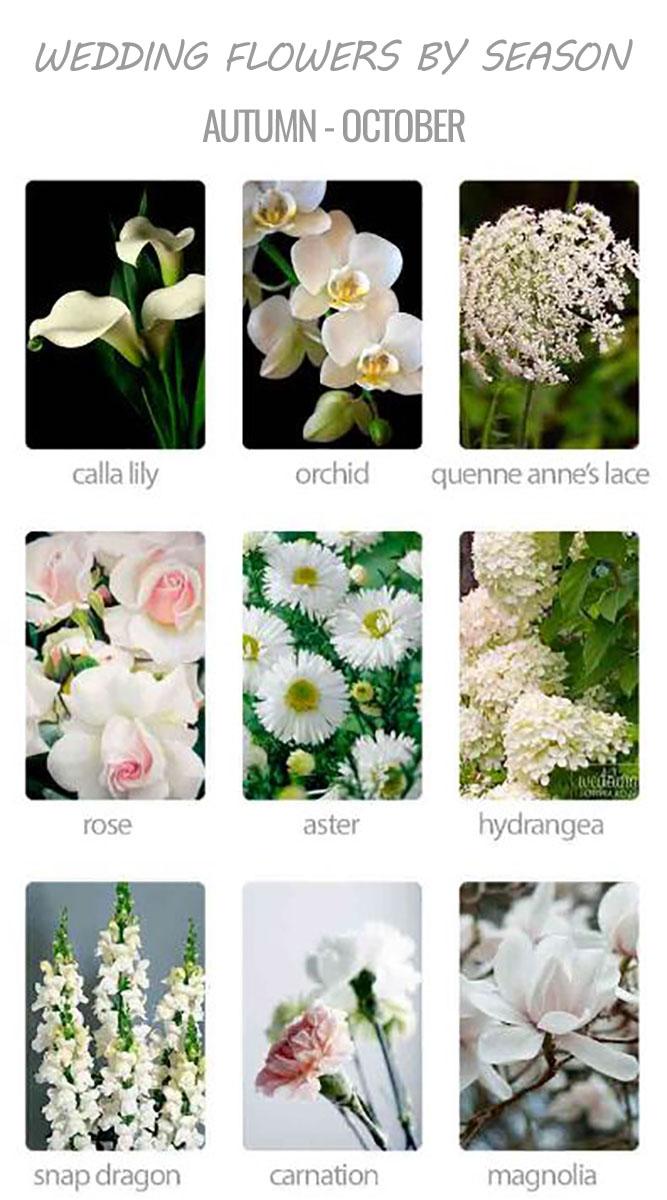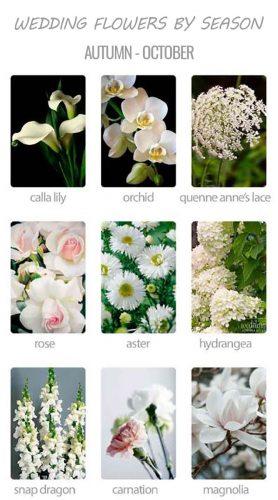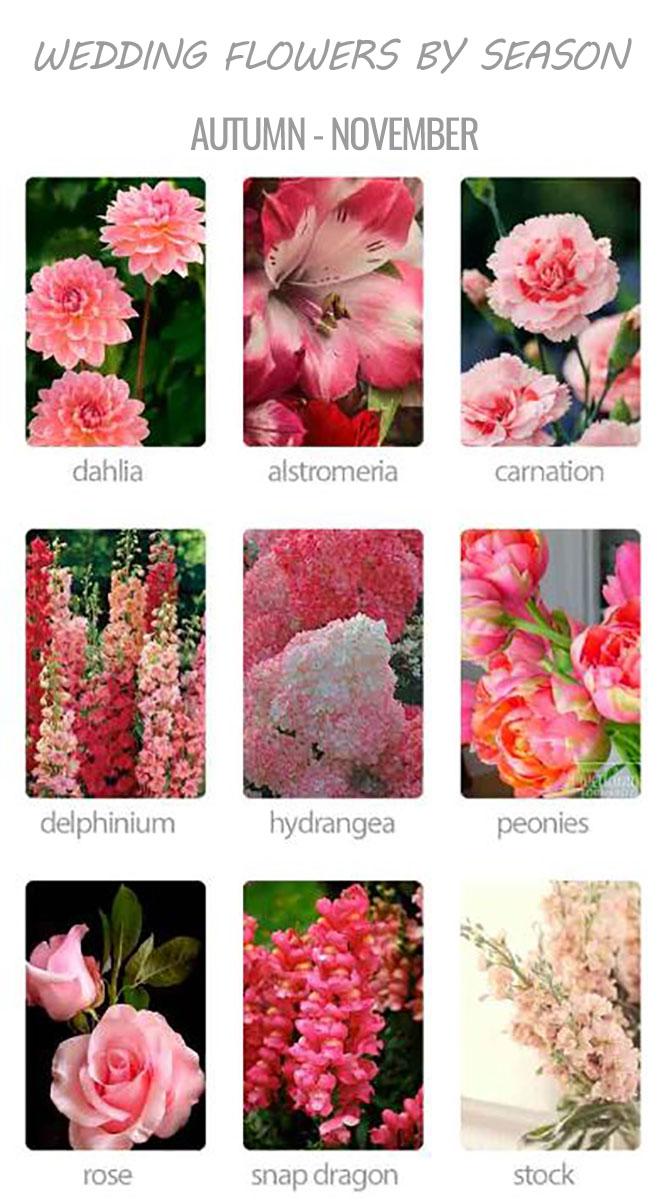 5. Winter Wedding Flowers
Just because you've decided on a winter wedding doesn't mean there are no wedding flowers by season for you. Winter blooms include:
Orchids, with their modern look and contemporary feel, add style and class to your wedding flowers.
Amaryllis is an elegant bloom available in delicate shades of white, coral, pink and others.
Bold gerbera is a beautiful addition to your wedding flowers and is available in several colors to complement nearly any wedding.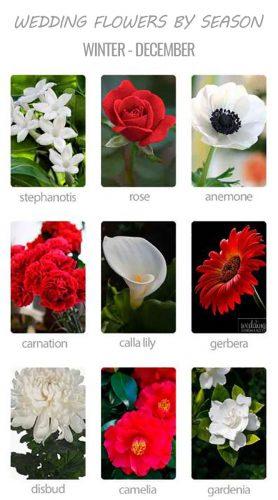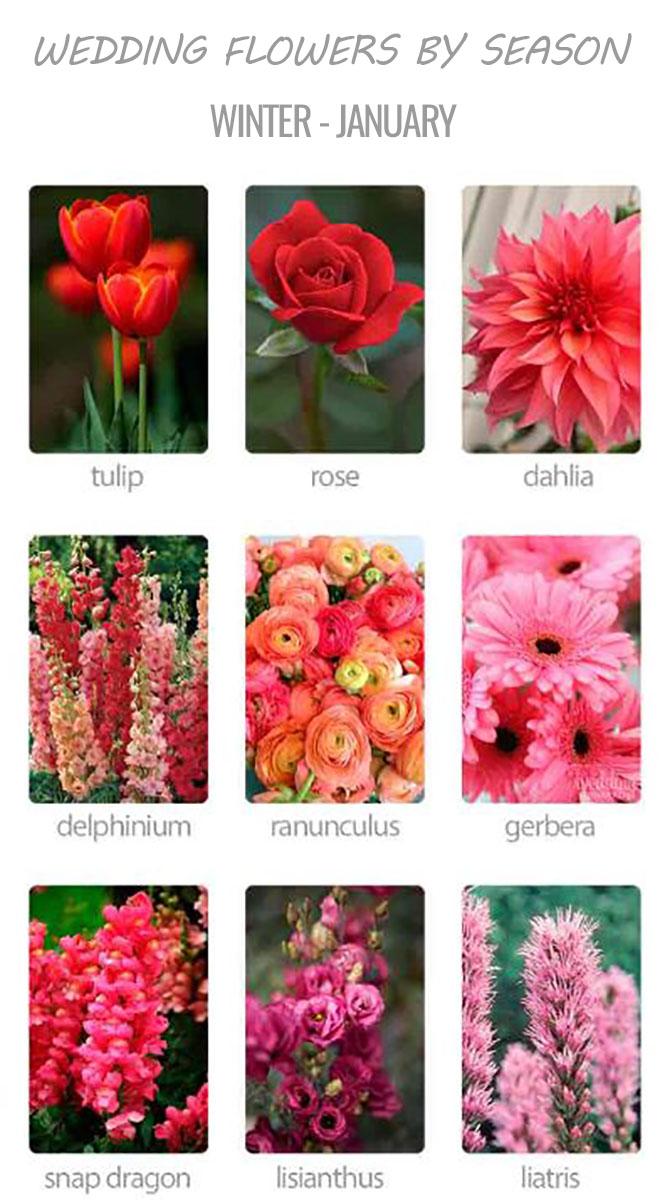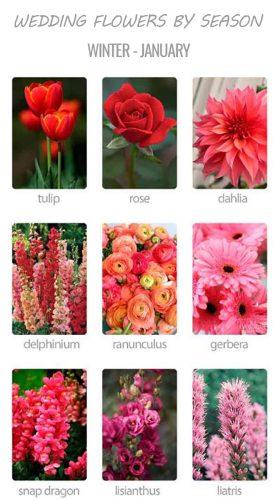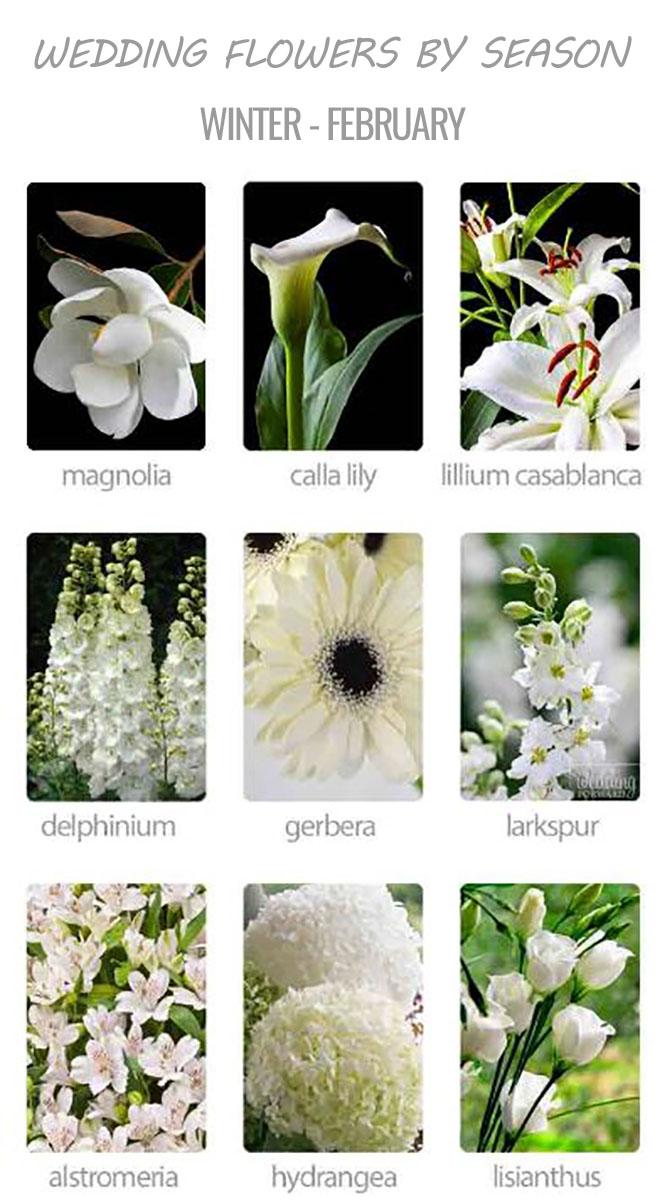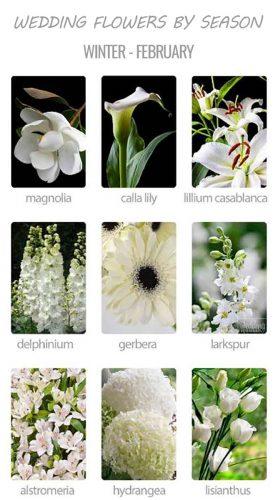 6. Final Thoughts On Choosing Your Flowers
Whether you choose in-season flowers or those which have been cultivated out of season, your wedding flowers are going to have a big impact on your wedding and reception theme, so choose wisely.

MORE OPTIONS:
27 Fall Wedding Bouquets For Autumn Brides
24 Charming Winter Wedding Decorations
30 Gorgeous Summer Wedding Bouquets
27 Fresh Spring Wedding Bouquets