Looking for flawless taste and a bit of exquisite luxury on your special day? Collection Pollardi Fashion Group wedding dresses are just what you need to see! Represented by three trademarks – Daria Karlozi, Ida Torez and Pollardi. Pollardi Fashion Group wedding design quickly conquers international market. This wedding fashion brand is famous for its softest fabrics and intricate lace, as well as attention to details. Its top designers take part in international fashion shows and exhibitions. Pollardi Fashion Group has only the best designers, who know all the trends in the world of fashion. This Ukrainian-based brand can create and deliver a dress of your choice wherever you ask. Each Pollardi Fashion Group dress is truly unique and unforgettable. The brand takes pride in their dresses – we are sure that every bride will enjoy wearing them.
Bridal Collections 2018 by Pollardi Fashion Group
Pollardi – Collection 2018 "Istanbul" Inspired by intricate oriental design, Pollardi 'Istanbul' collection is enough to satisfy even a sultan! Pollardi brings the best of the East to the world of bridal fashion. The combination of Indian bark stones technique from top-notch designers and the best European silhouettes is truly mind-blowing. These dresses are lavish, luxurious, and extravagant, fit for a royalty!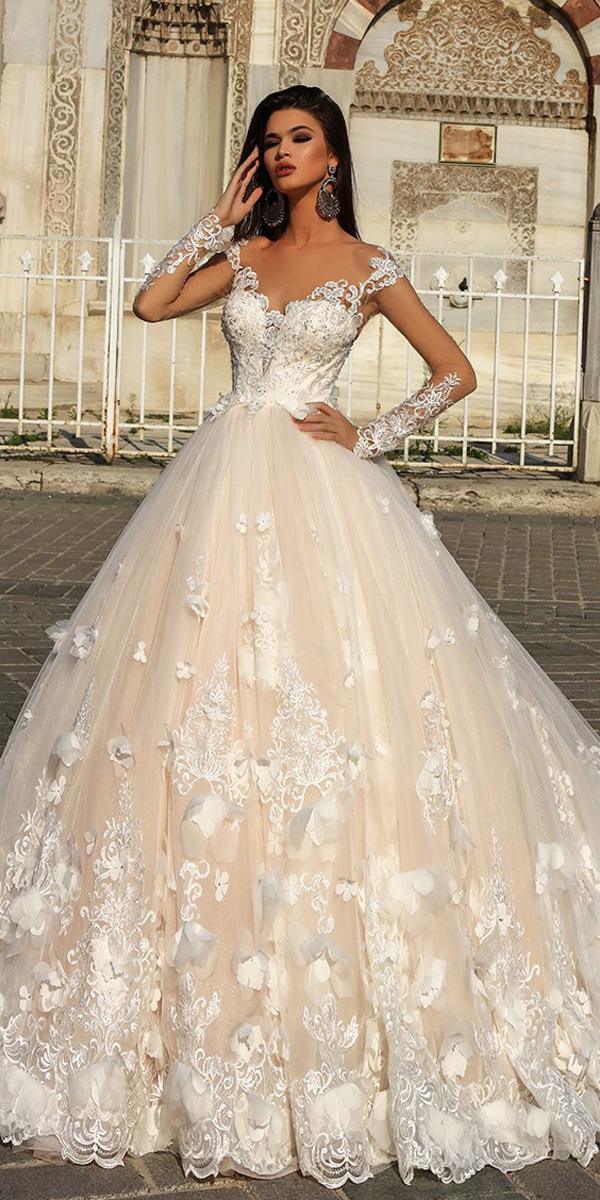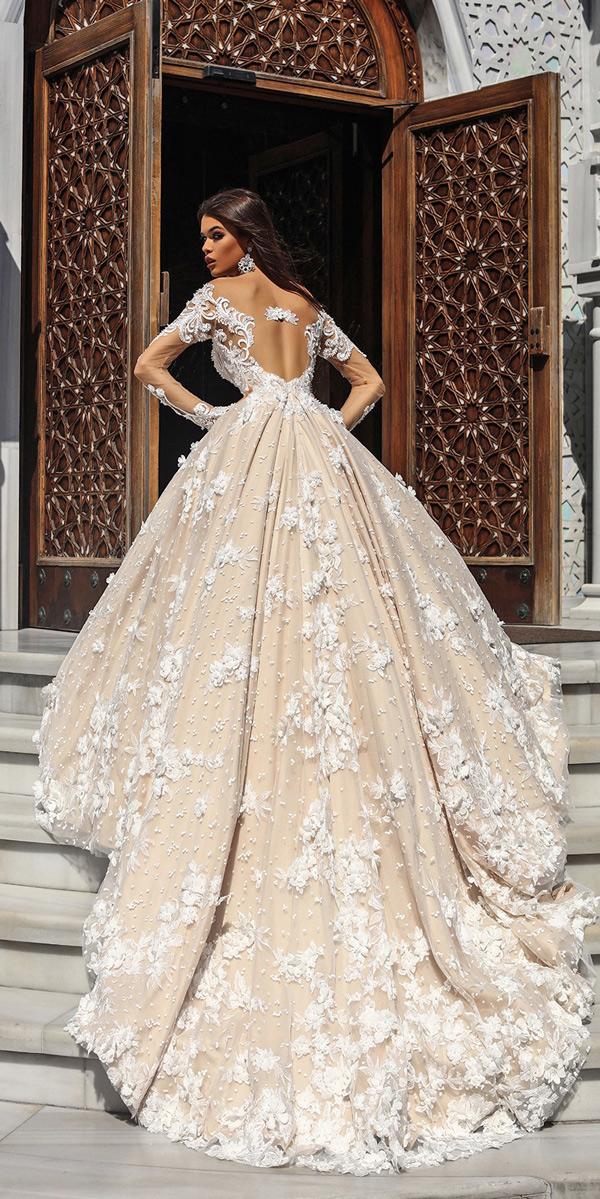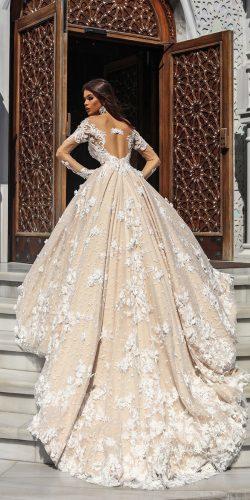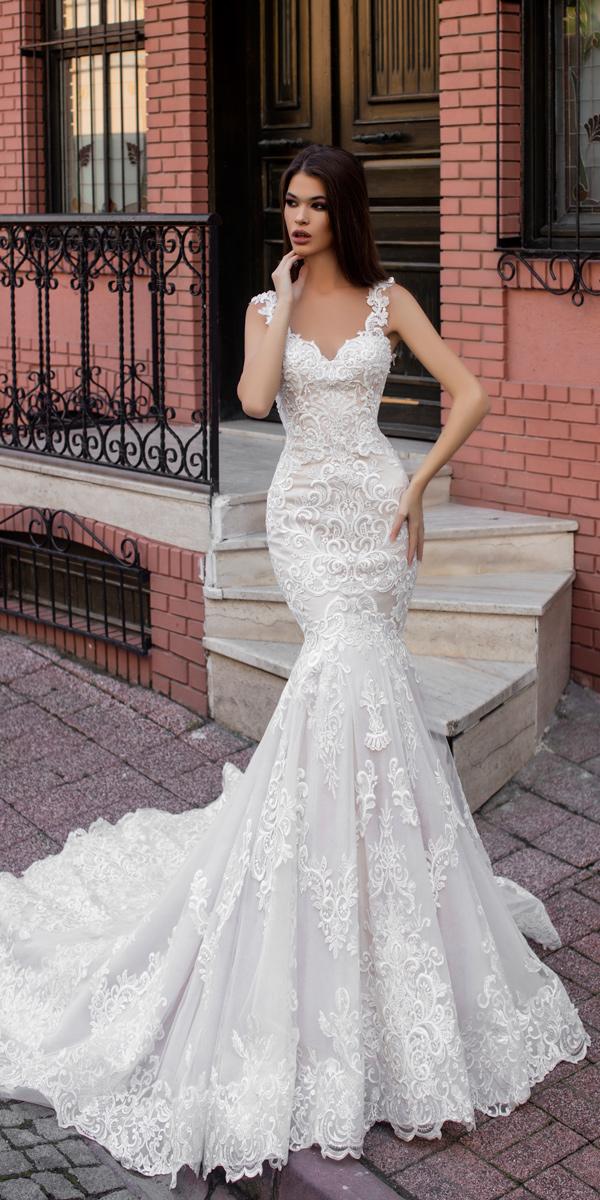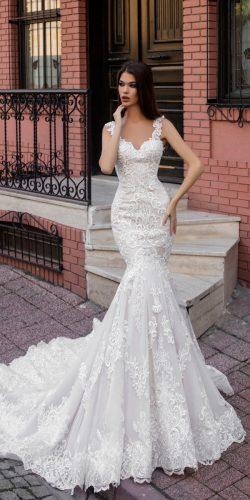 Melek – a beautifully ornamental ball gown wedding dress with intricate lace design. Turhan – an astonishing backless ivory dress with an embroidered back and beautiful lace. Devlet – a lace mermaid bridal dress with exclusive beading.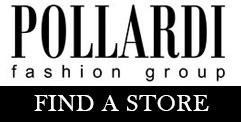 Ida Torez – Collection "Barcelona"
'"Barcelona" collection by Ida Torez' is an example of very own European style. Iconic silhouettes, intricate lace appliques, beaded details and cascades of finest fabric. A-line, ball gown, trumpet and high-low: this Spanish brand has everything to win your heart! These dresses are extremely elegant, combining transparent lace and gauze. A perfect combination of femininity, elegance, and sensuality.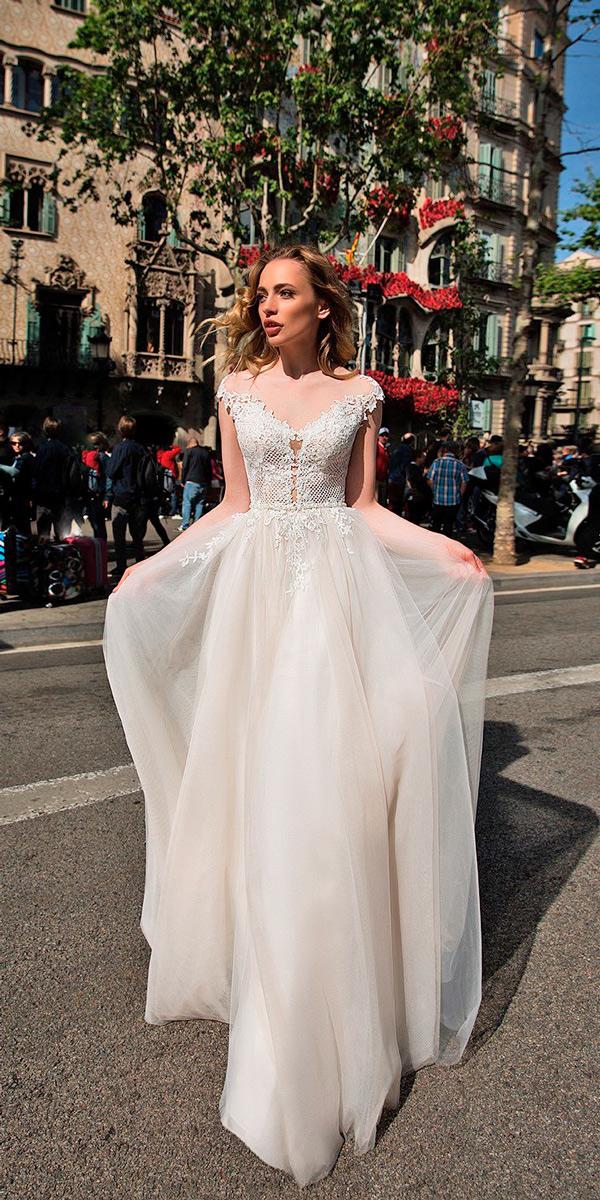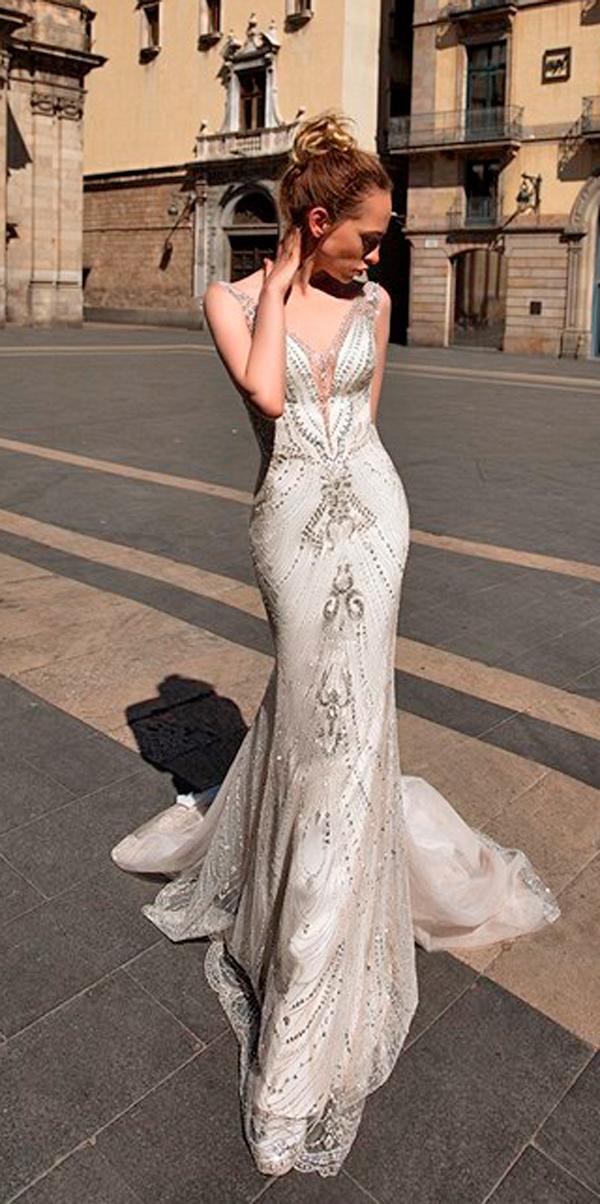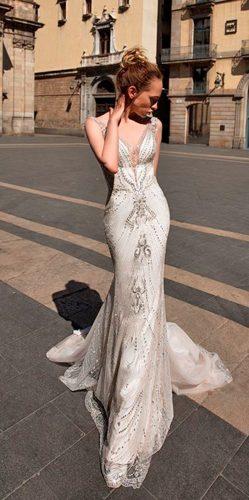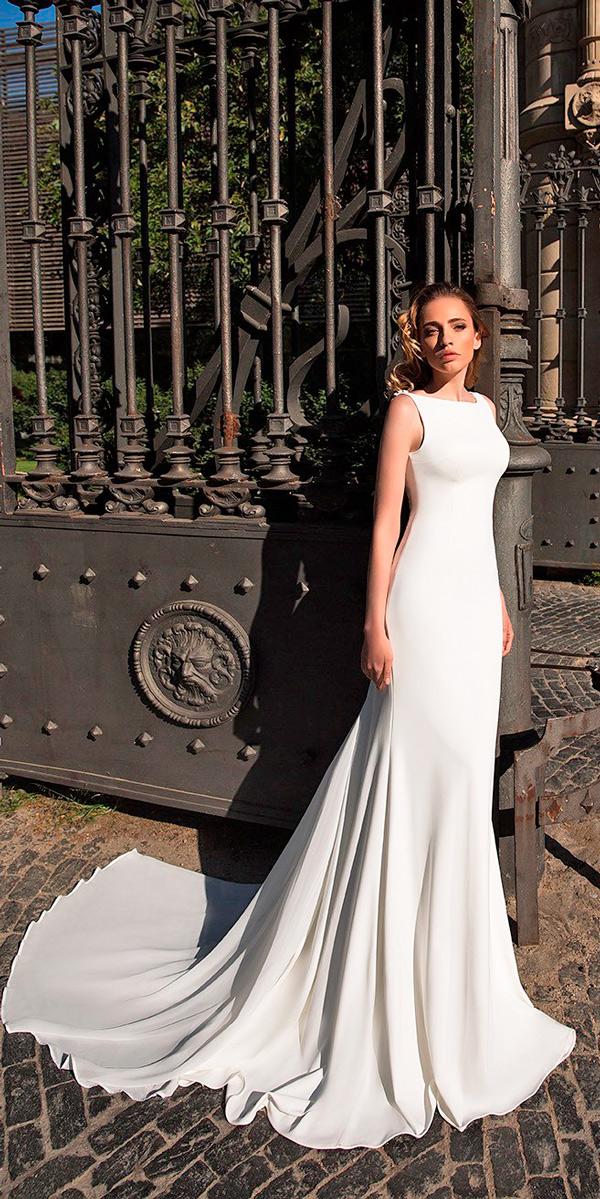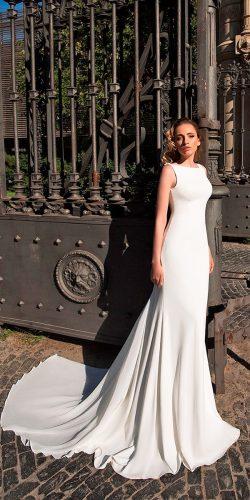 Tiana – an ethereal blush-colored bridal gown with richly embellishment bodice. Villassar– a vintage metallic color wedding dress with v neckline and embroidered illusion bodice. Cracia – a modern simple dress with bateau sleeveless neckline.
Daria Karlozi – Collection "Fragrant Dream"
'Fragrant Dream by Daria Karlozi' is all about illusion backs, transparent fabrics and see-through back details. It is a premium-class collection that is sexy, comfortable and elegant. Shimmering embellishments, lightweight fabrics, and captivating designs will make your image unforgettable. Dariz Karlozi has dresses that will flatter any body type and any bride, be she modest or daring.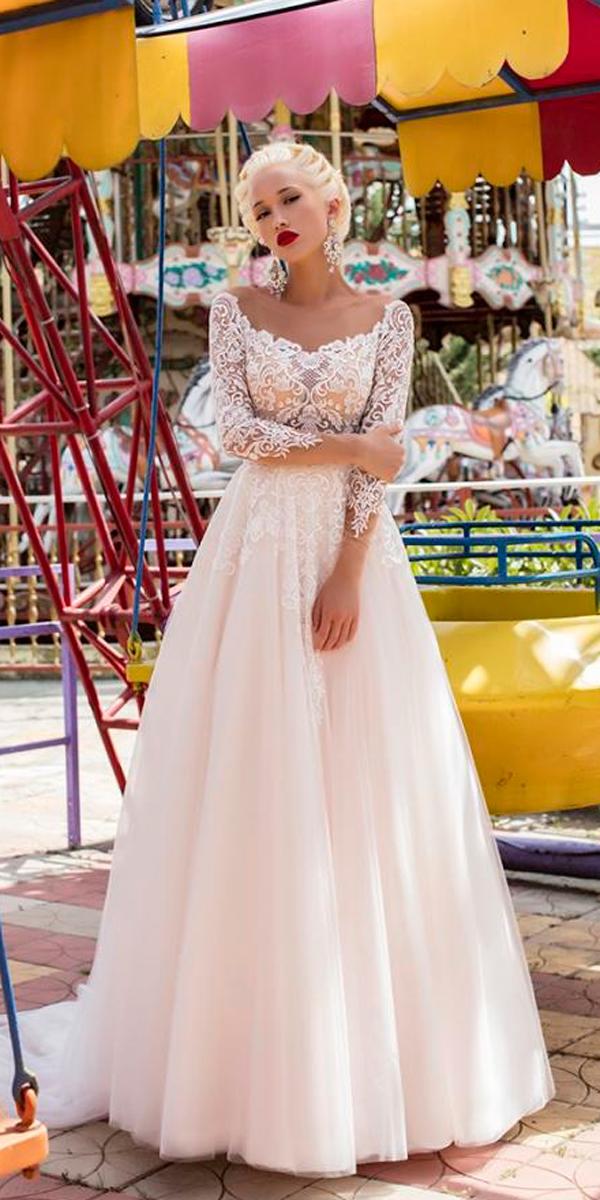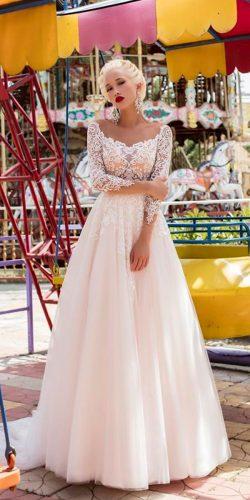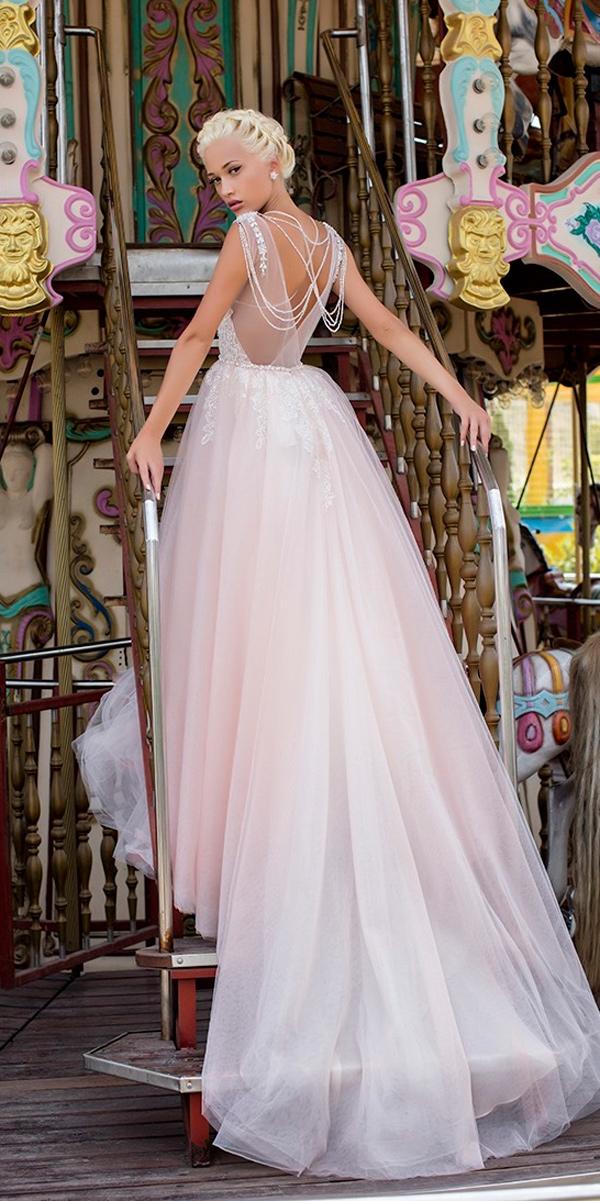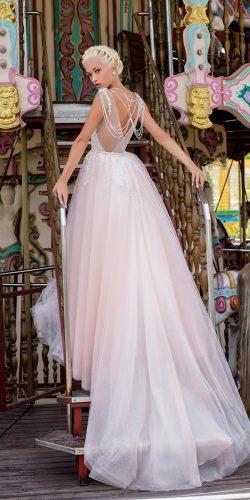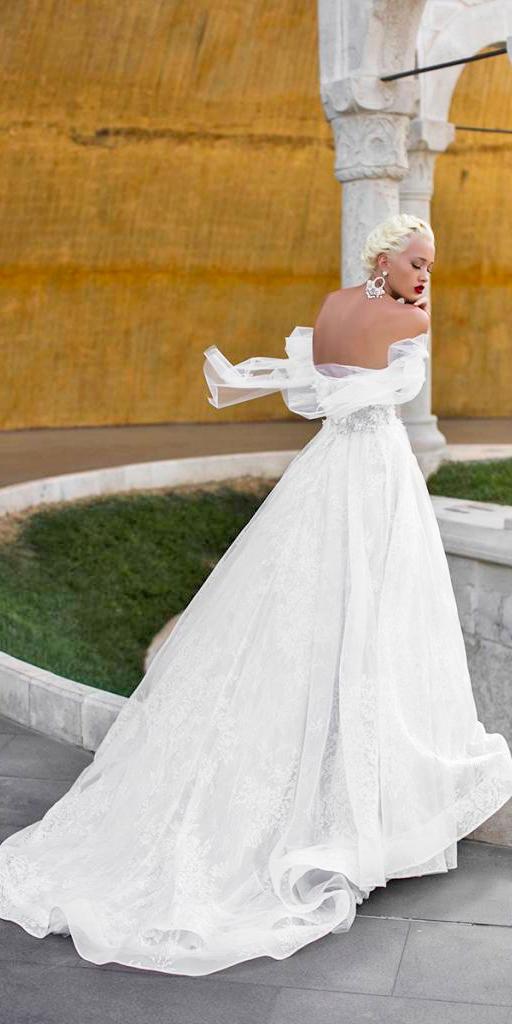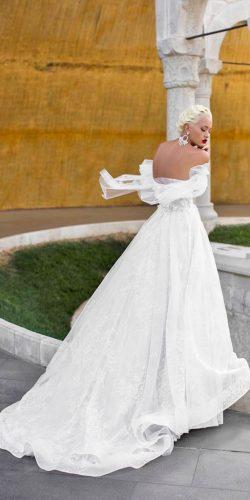 Free Camelia – an blush A-line gown with scoop neckline, romantic lace long sleeves. Carnation – a stylish A-line dress for that bride who is not afraid to stand out. Confident Hibiscus – a sensual bling A-line wedding dress with romantic open back.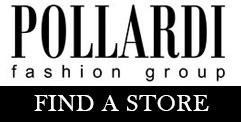 Best Bridal Dresses From Previous Collections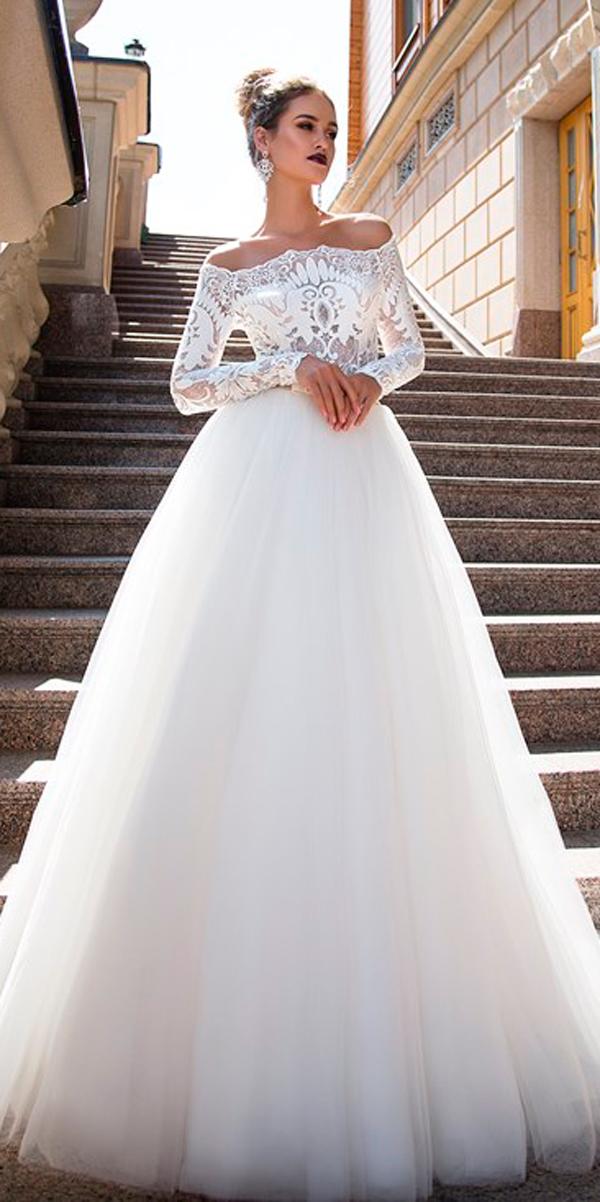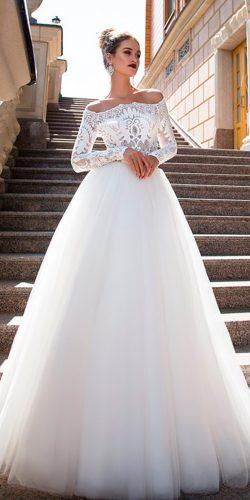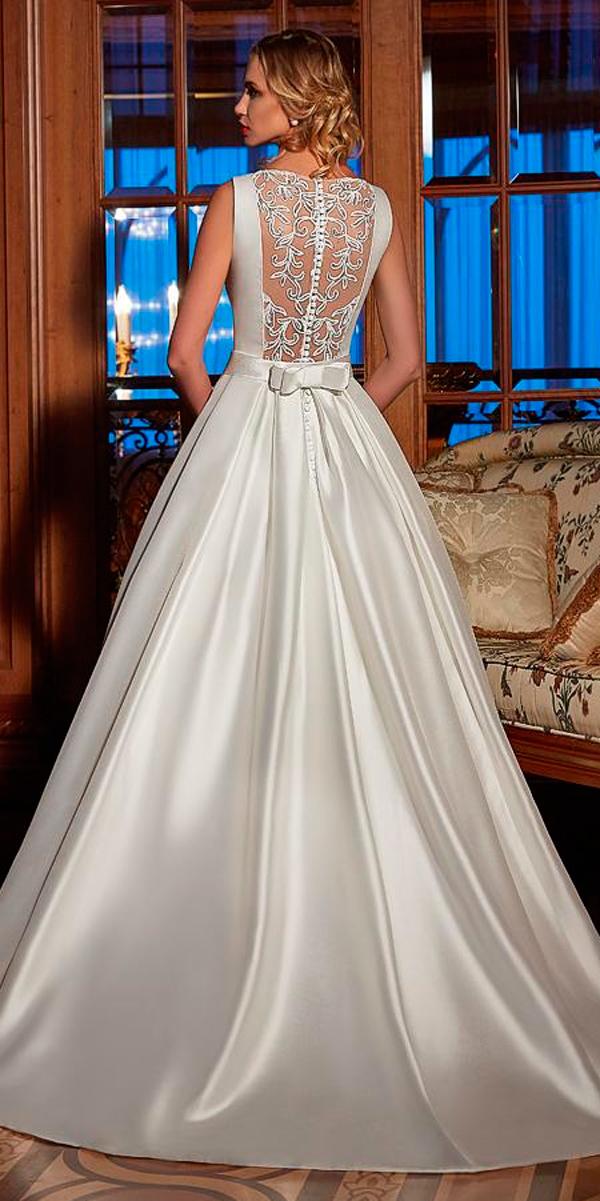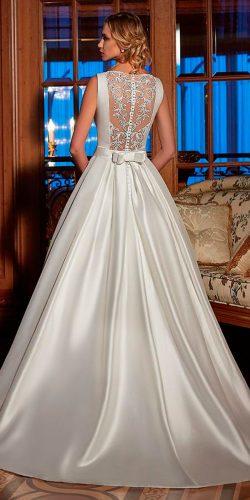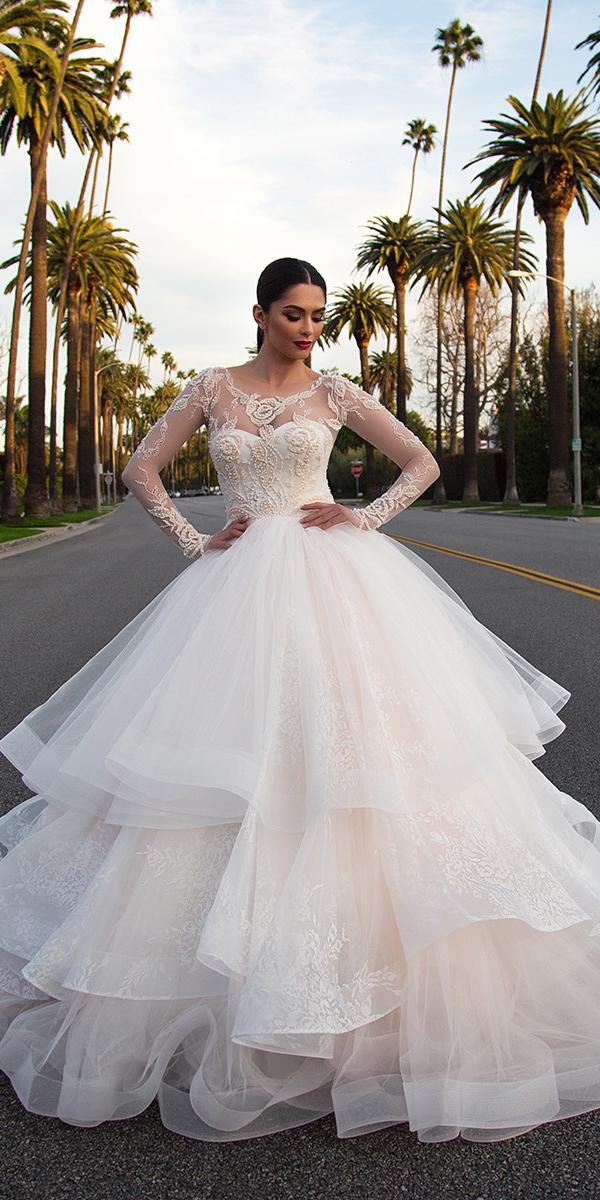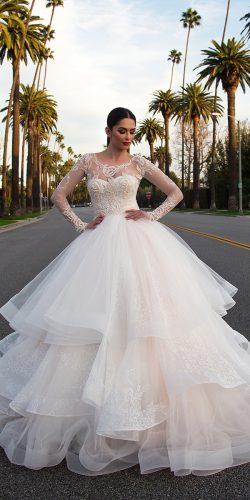 Just one look at previous collections can tell you why Pollardi Fashion Group gains popularity each year. These amazing dresses are perfect examples of a truly timeless beauty. Flowing skirts, rich embroidery and attention to detail – all the trademark Pollardi Fashion Group features. These exclusive dresses are both chic and romantic.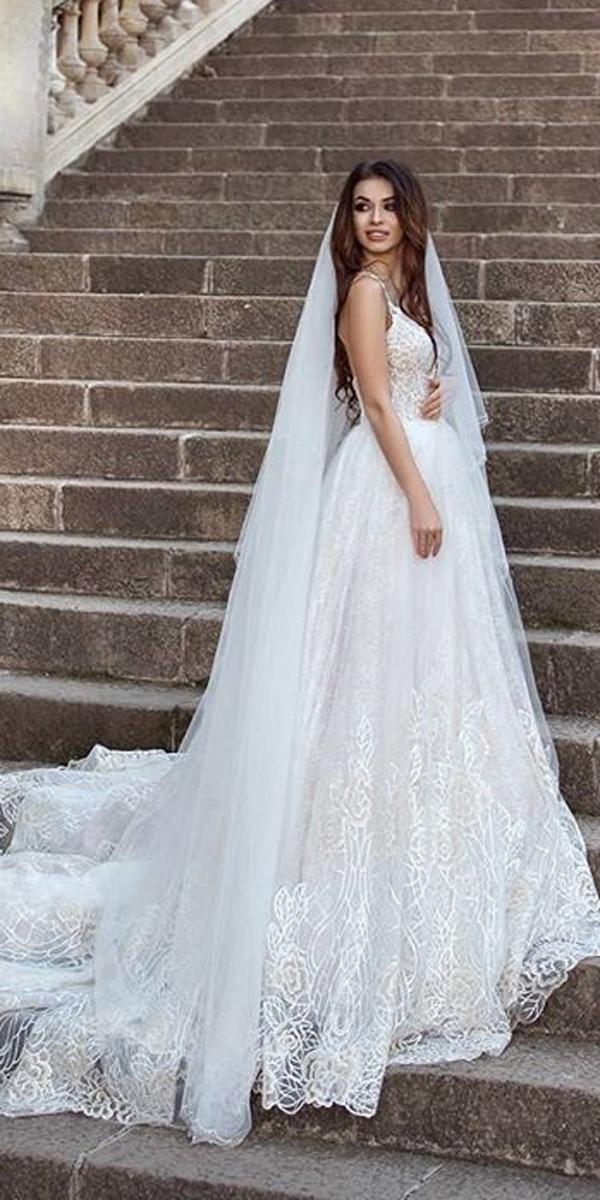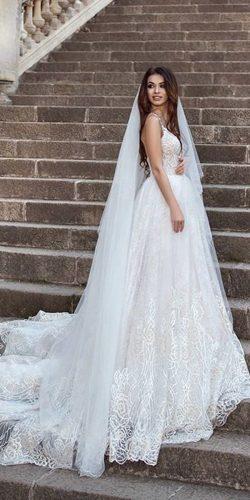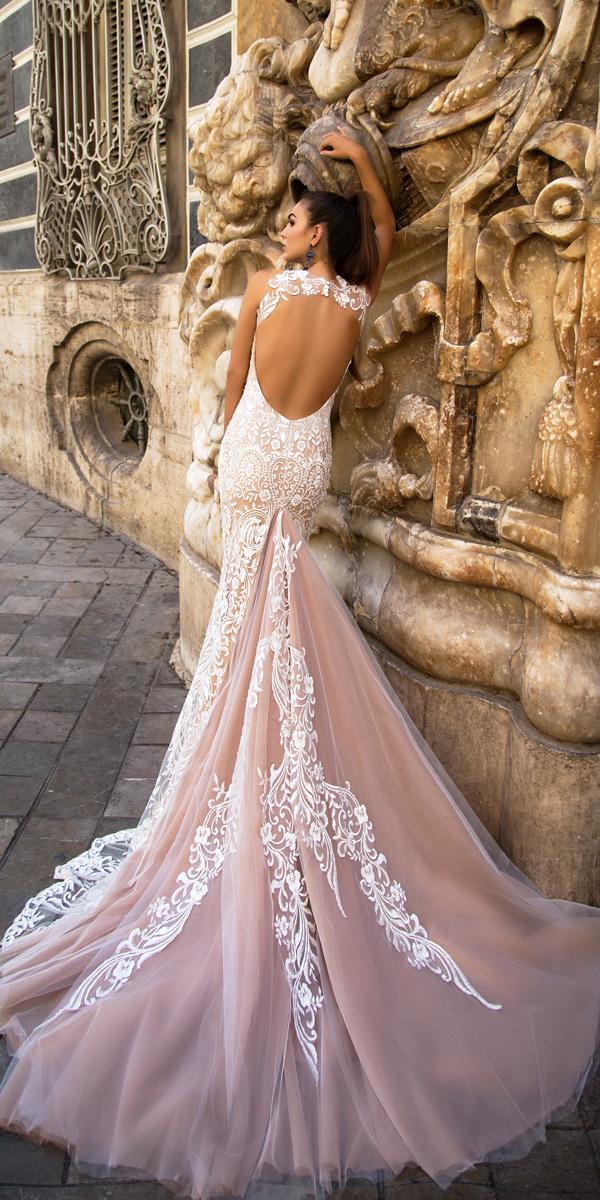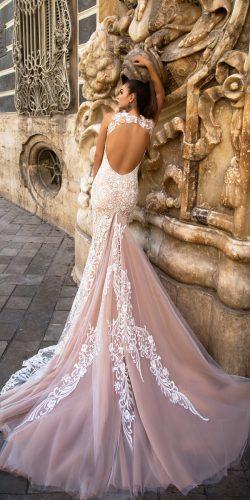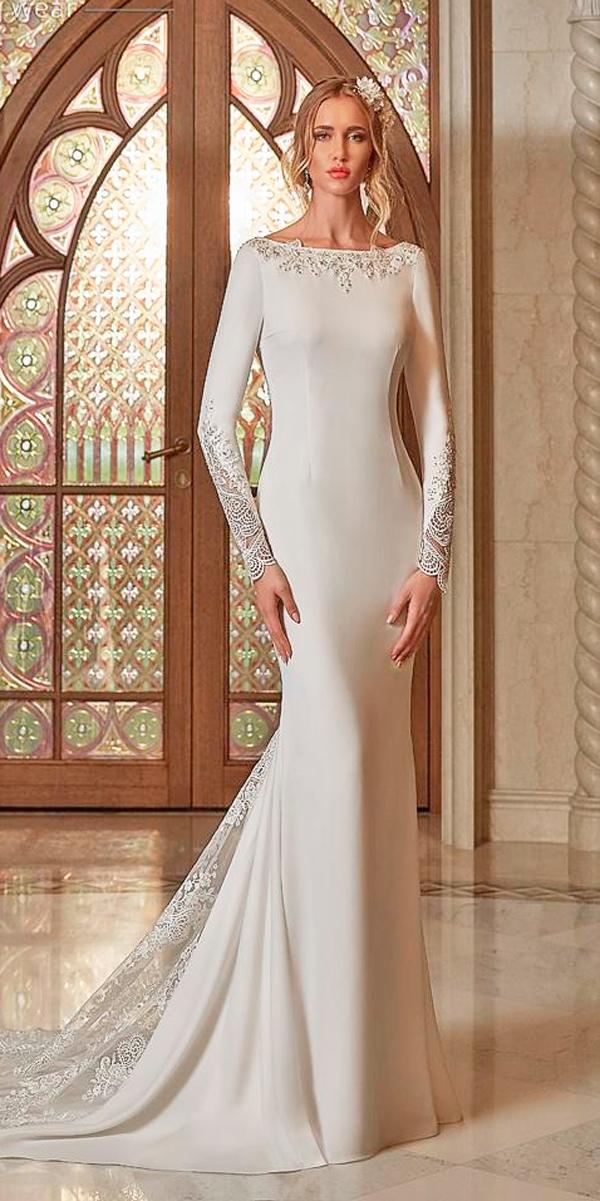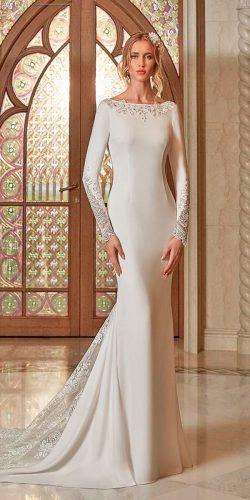 Real Brides In Pollardi Fashion Group Wedding Dresses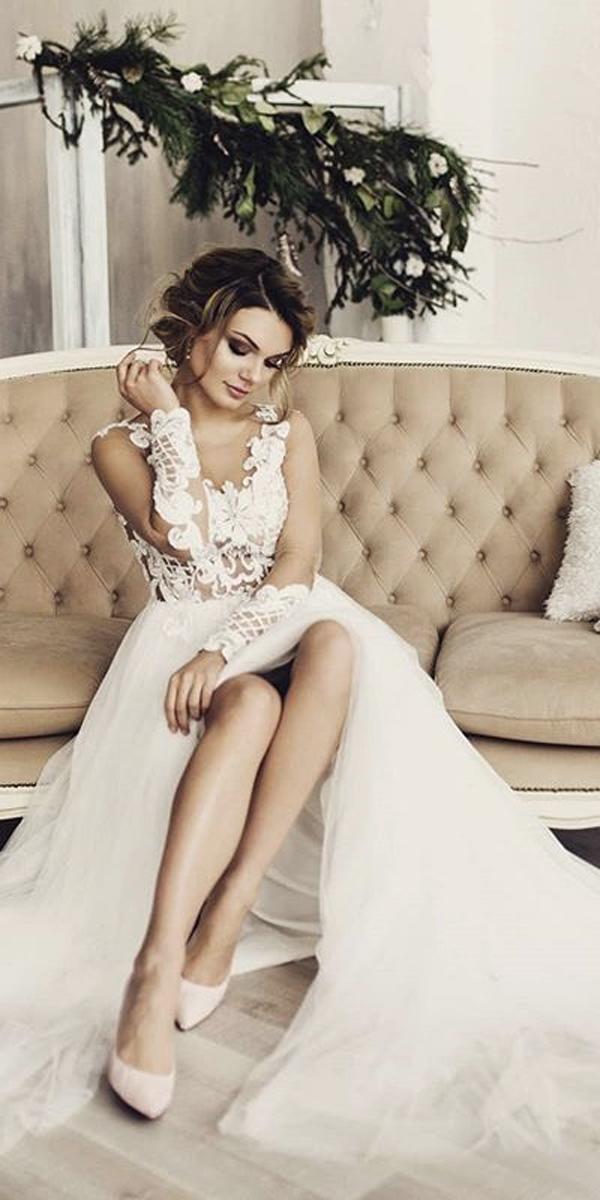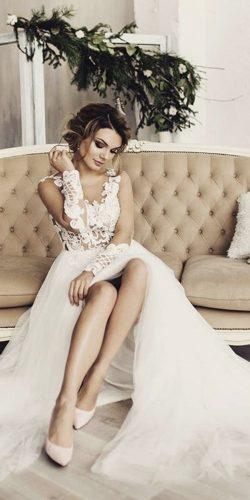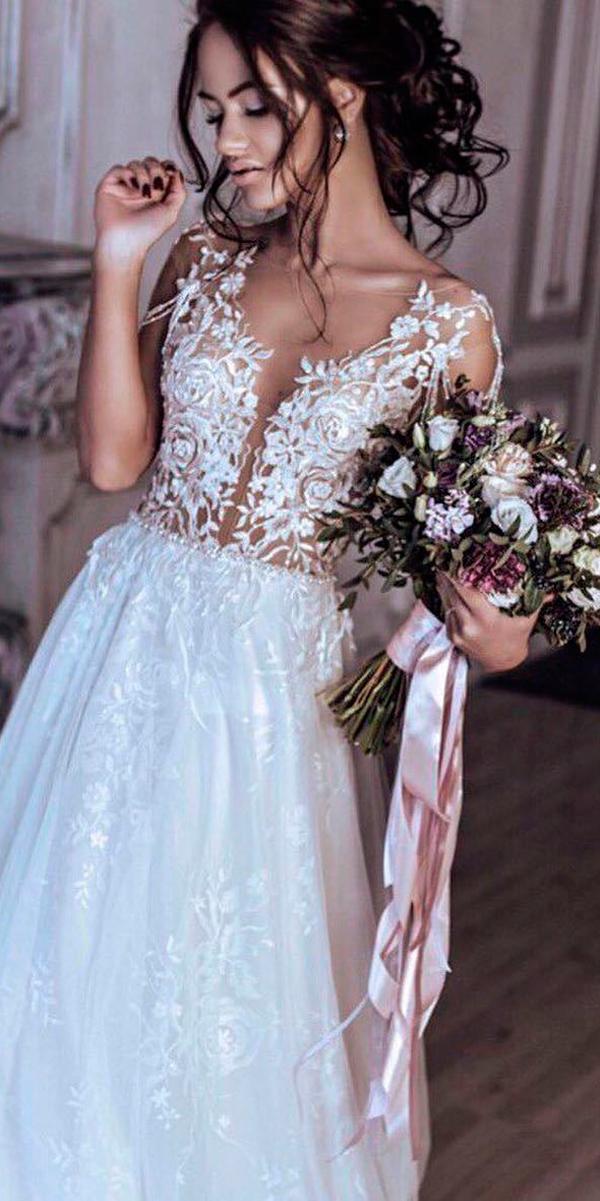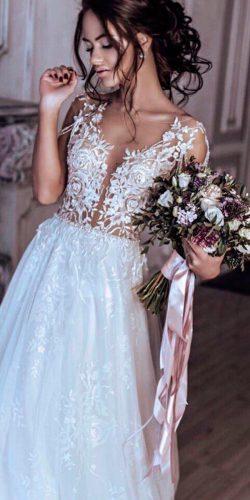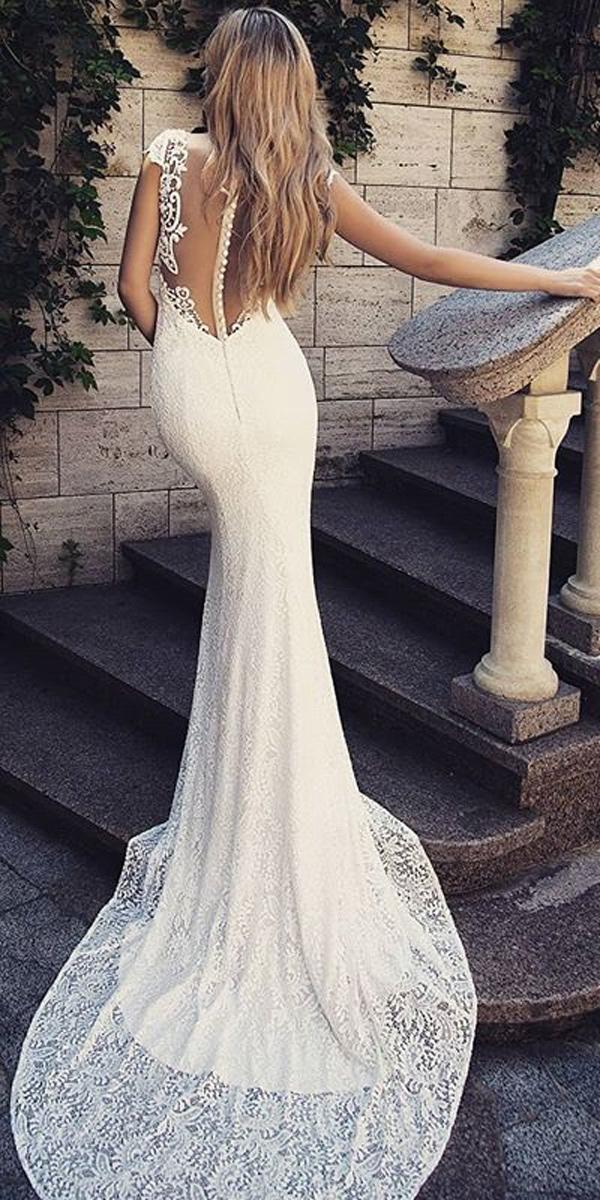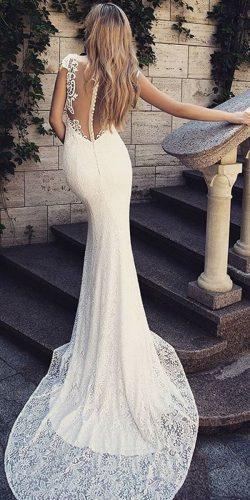 Real Brides in dresses by Pollardi Fashion Group are the very image of beauty and charm! Exquisite fabrics, elegant silhouettes, and rich lace! These dresses became popular as soon as they appeared on the market. Each dress represents the best traditions of European wedding fashion. Brides are sure to shine brightly in wedding gowns by Pollardi Fashion Group.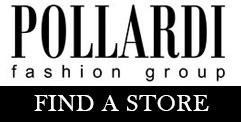 Boudoir Dresses For A Sweet Night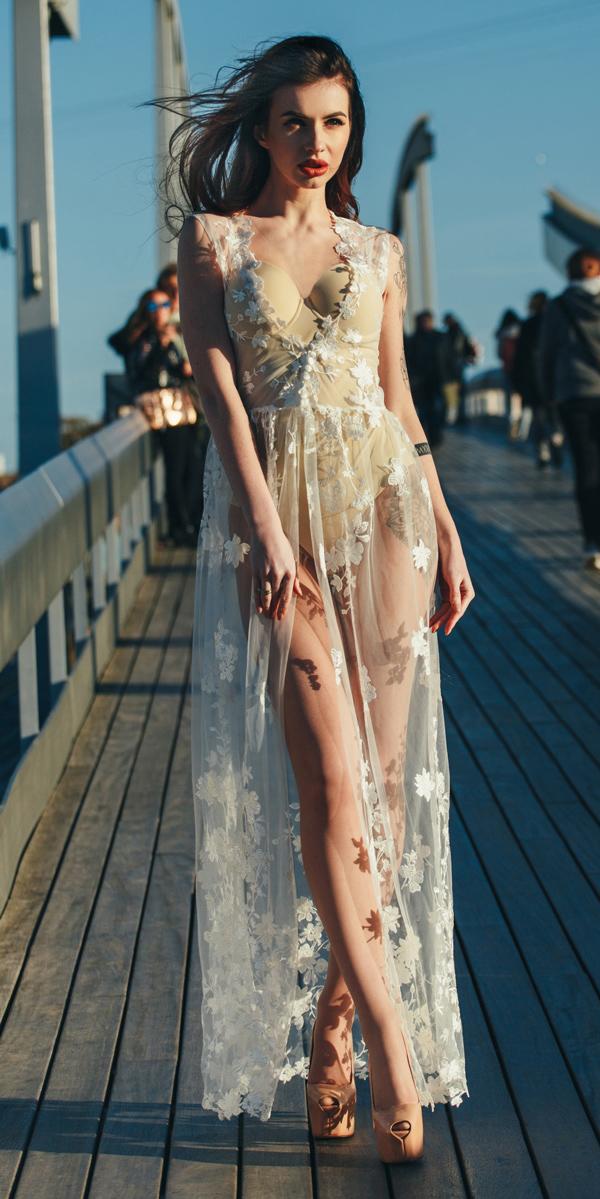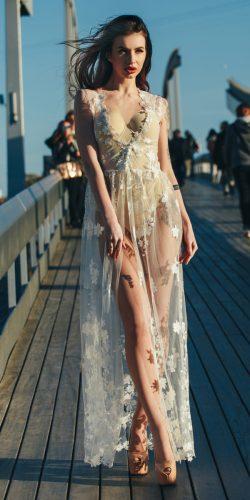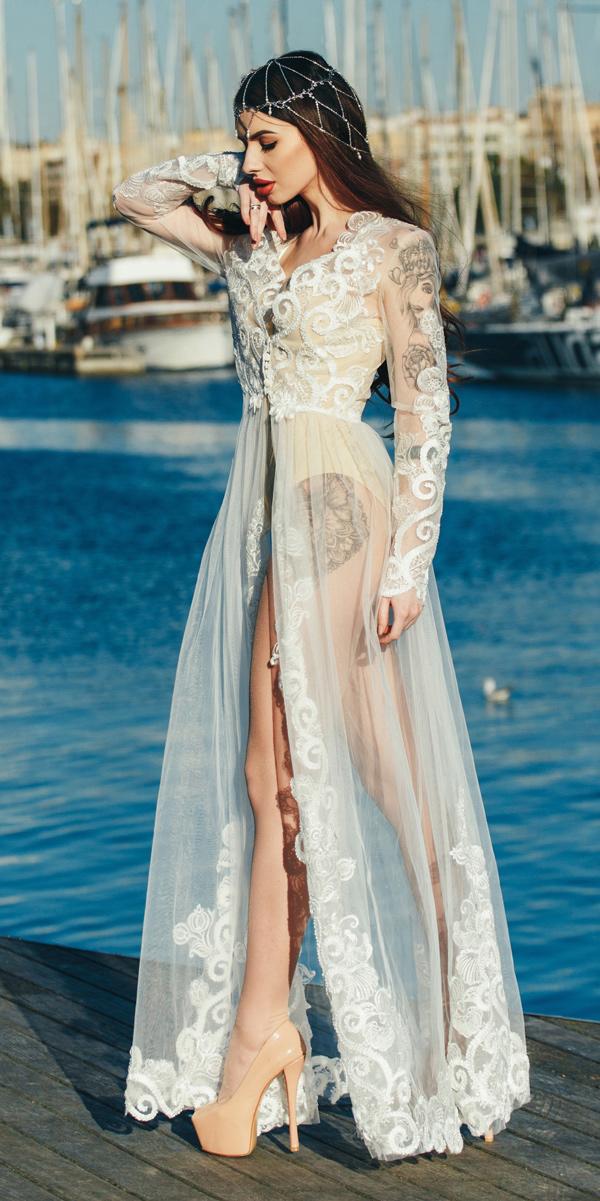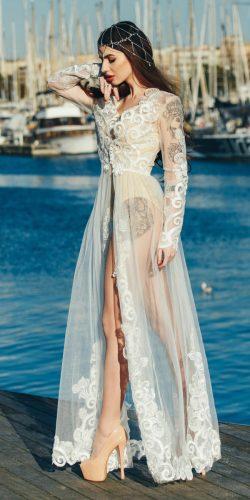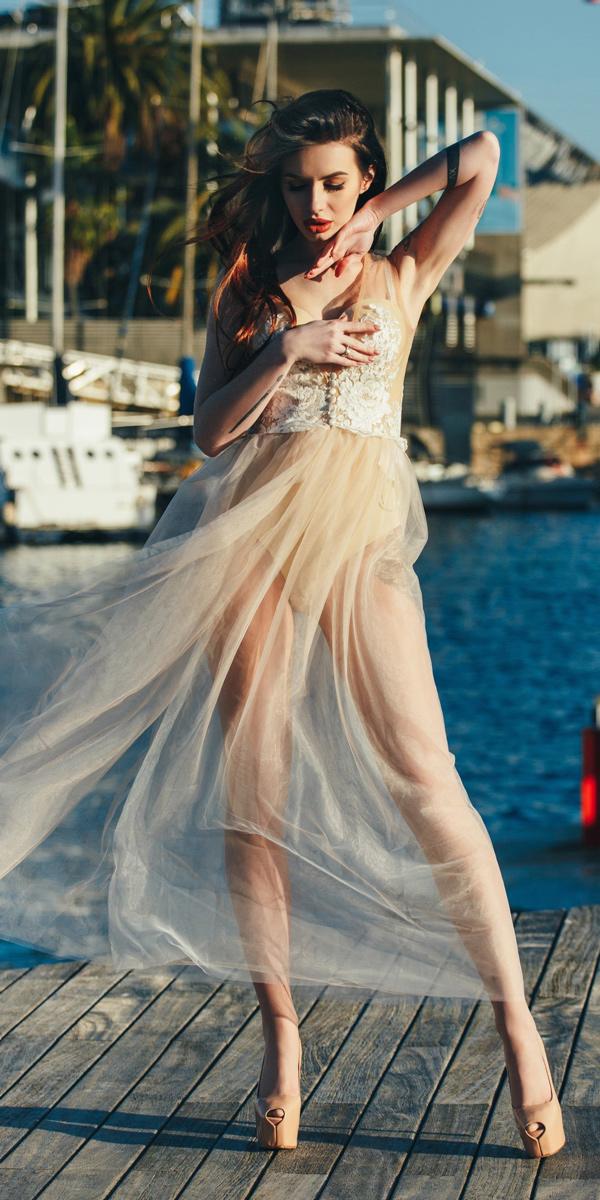 There's no moment more intimate than the first wedding night! It is crucial to choose a boudoir dress that is both comfortable and beautiful for this special moment. Light fabric and delicate lace will make him forget about everything! Let the romance fill the air. Be unforgettable on your first wedding night in a Boudoir Dress by Pollardi Fashion Group!
Amazing Daria Karlozi Guest Dresses – "Galaxy" Collection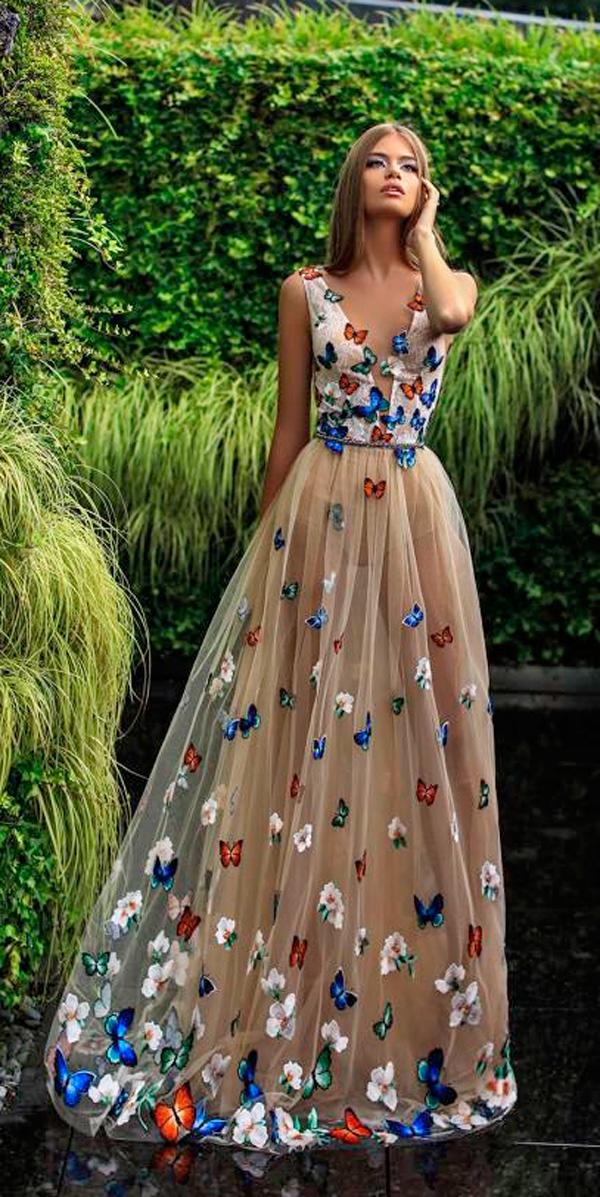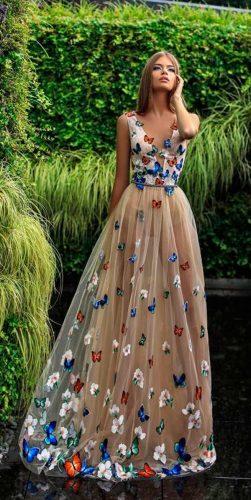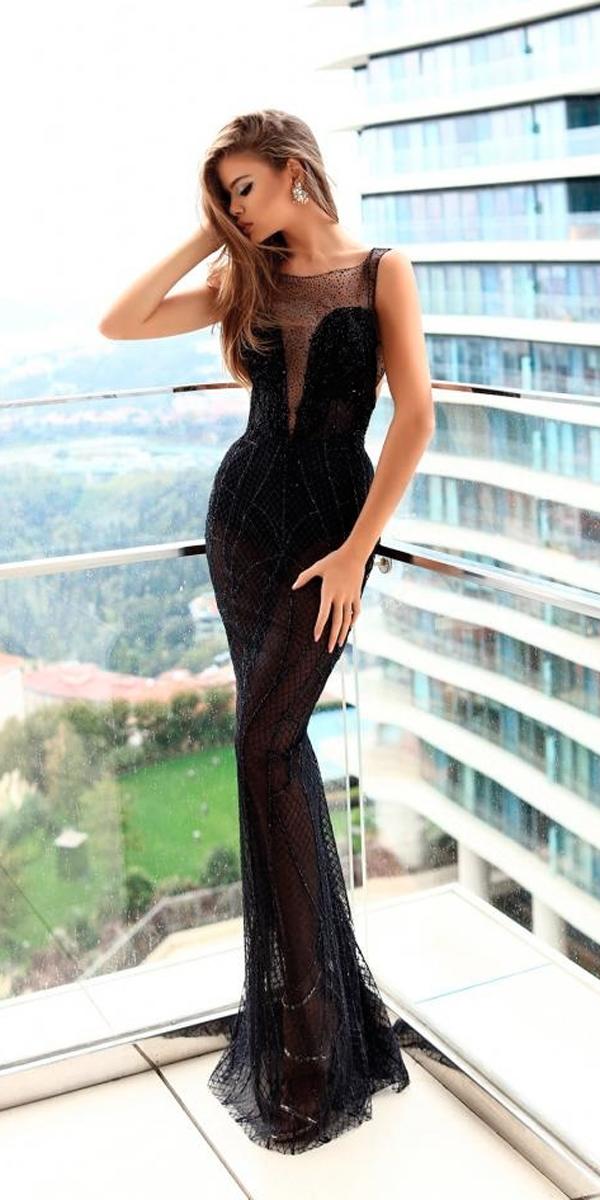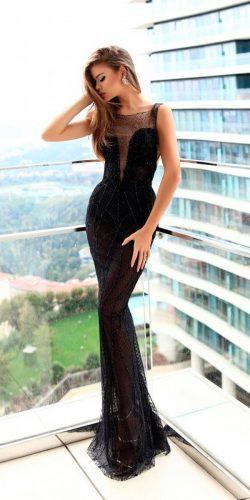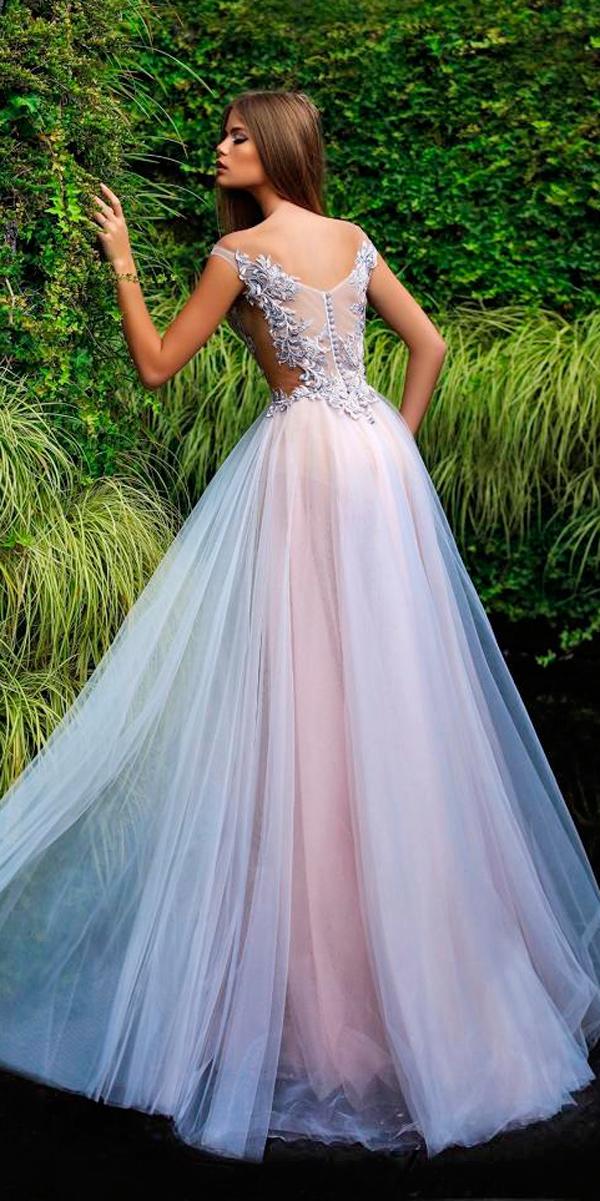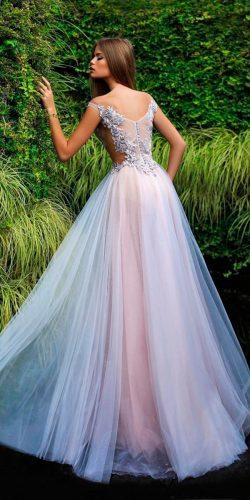 Looking for a fantastic guest outfit? Here you will find creative and modern dresses. All of them are created with love. New "Galaxy" collection 2018 will impress you by it's creative design and modern decisions. Visit web site to see more original guest dresses for a wedding day.
Are you looking for more inspiration? All the gowns of Pollardi Fashion Group are available at select stores.
Visit pollardi.com to see even more fantastic collection Pollardi Fashion Group!