While the wedding dress is an important aspect of a wedding and something to think about before your big day, there is another dress to consider for after the wedding. This is your wedding night gown. Most brides look forward to the wedding night just as much as they do the wedding. This is why it would help to put some thought into what you would wear on this special night.
Depending on your faith or beliefs, you might be looking for something that can be considered a Christian wedding night gown, or even a traditional Arabic wedding night gown. One thing is for sure though; you would need a night gown made out of comfortable material like silk or lace, which at the same time can be sexy and provocative. There are so many options for wedding night gowns, and these can range from innocent to extremely sexy and completely see-through. Check out our list of options compiled below.
Photo 1-3: Wondeful Lace Wedding Night Gown
Source: ApilatLingerie, Michael and Carina via instagram, Bellethemagazine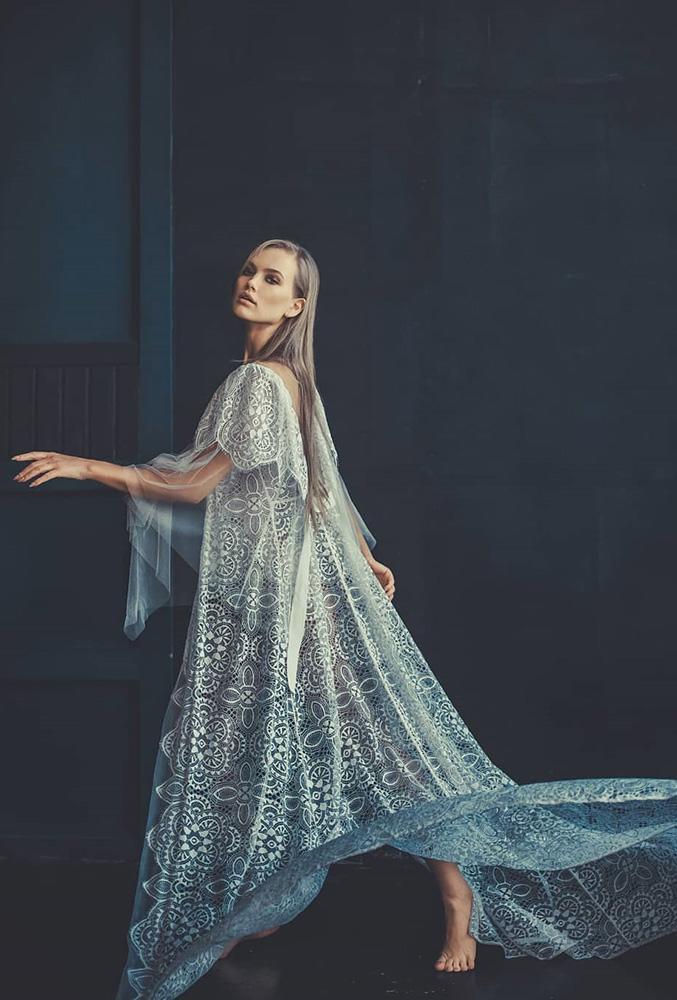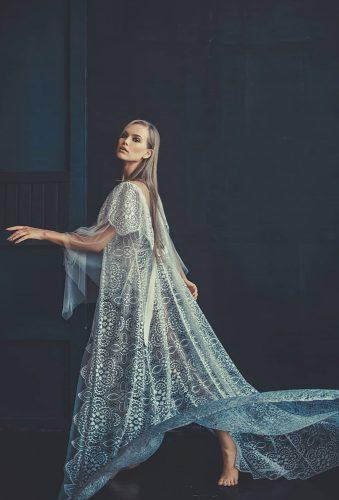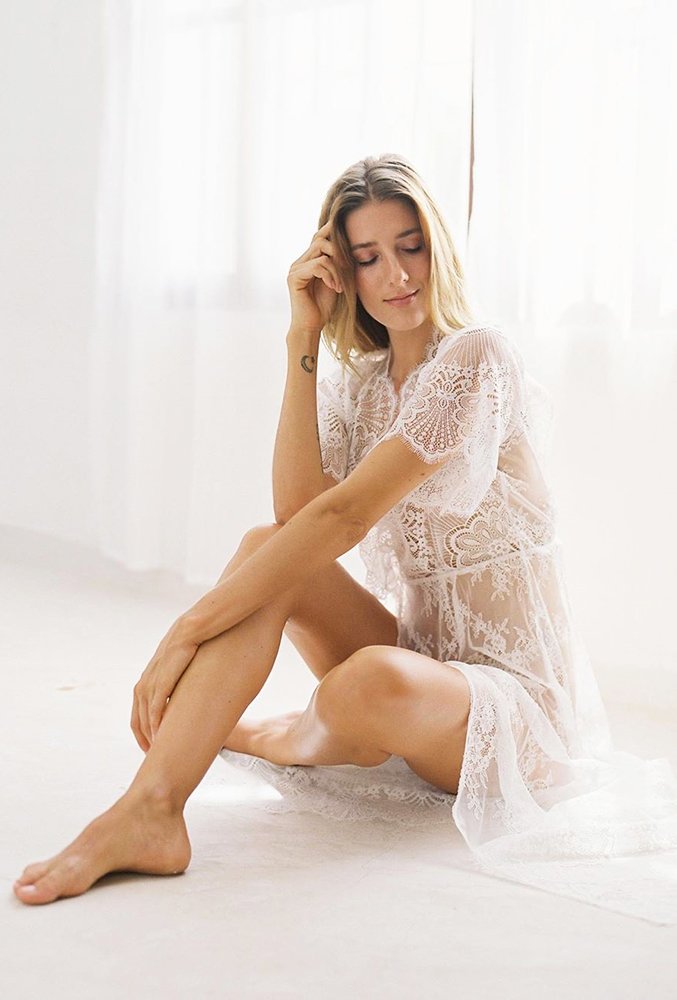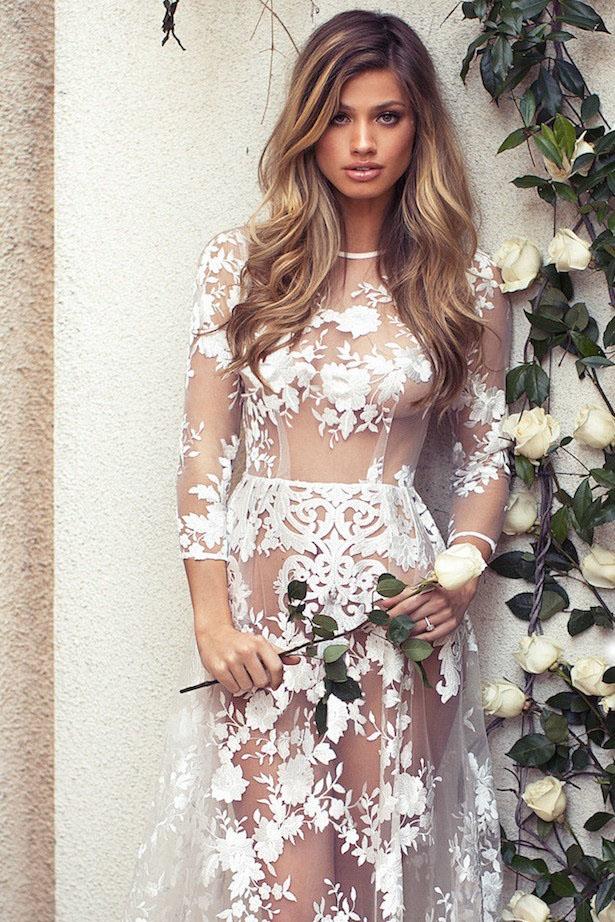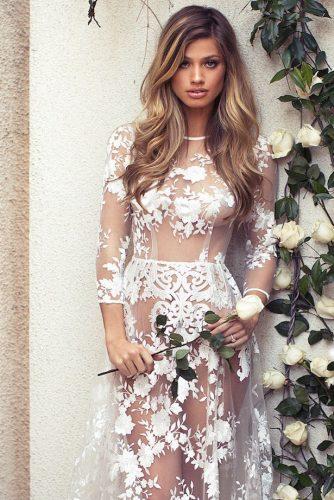 If you are looking for a luxury gown for the wedding night, or even a bridal morning, a lace wedding nightgown might be best. Chantilly or silk lace has a graceful elegance that can also be quite seductive or playful, depending on the cut of the gown, whether it is short or long, backless or with spaghetti sleeves.
Photo 4-6: Ideal Silk Ideas
Source: jane-woolrich.co.uk, SarafinaDreams, Lingerie by Victory via instagram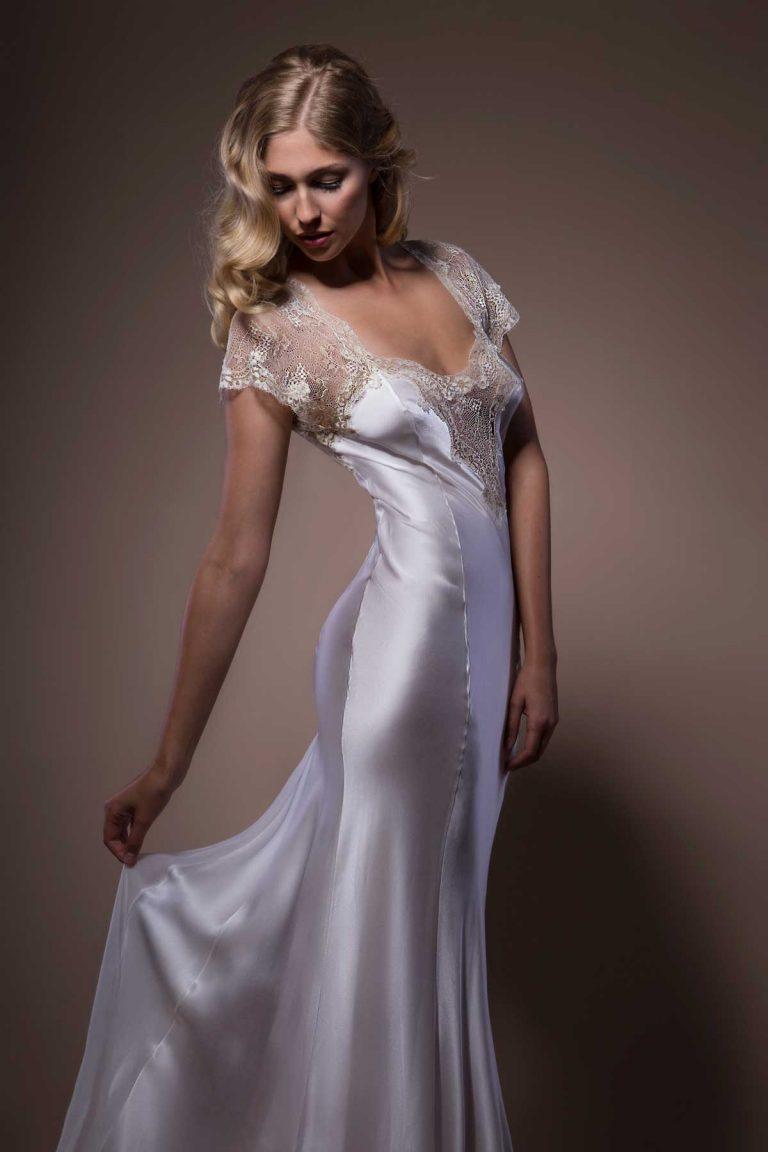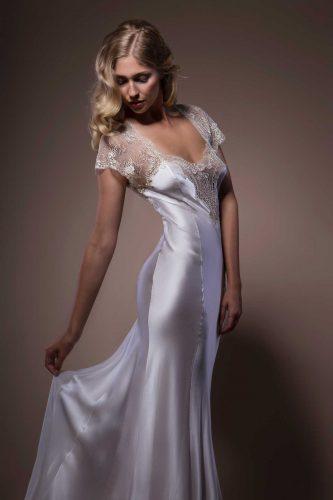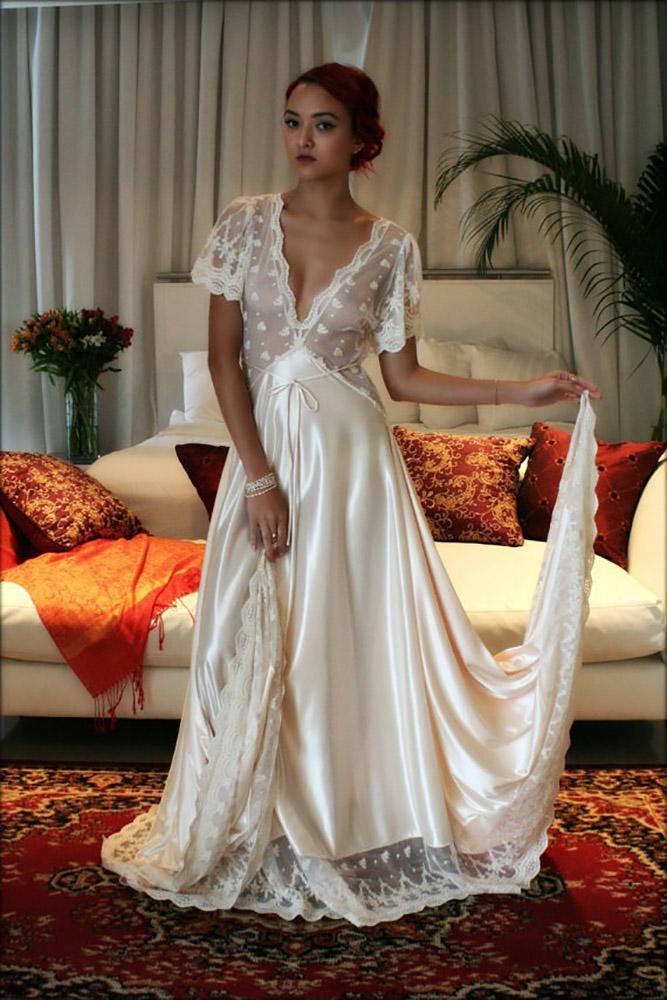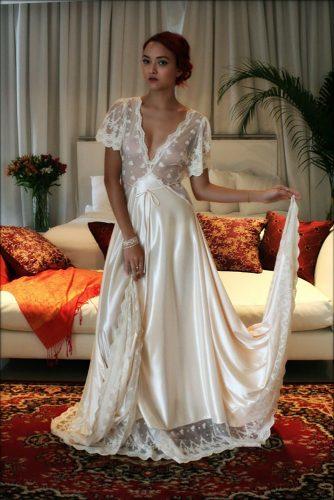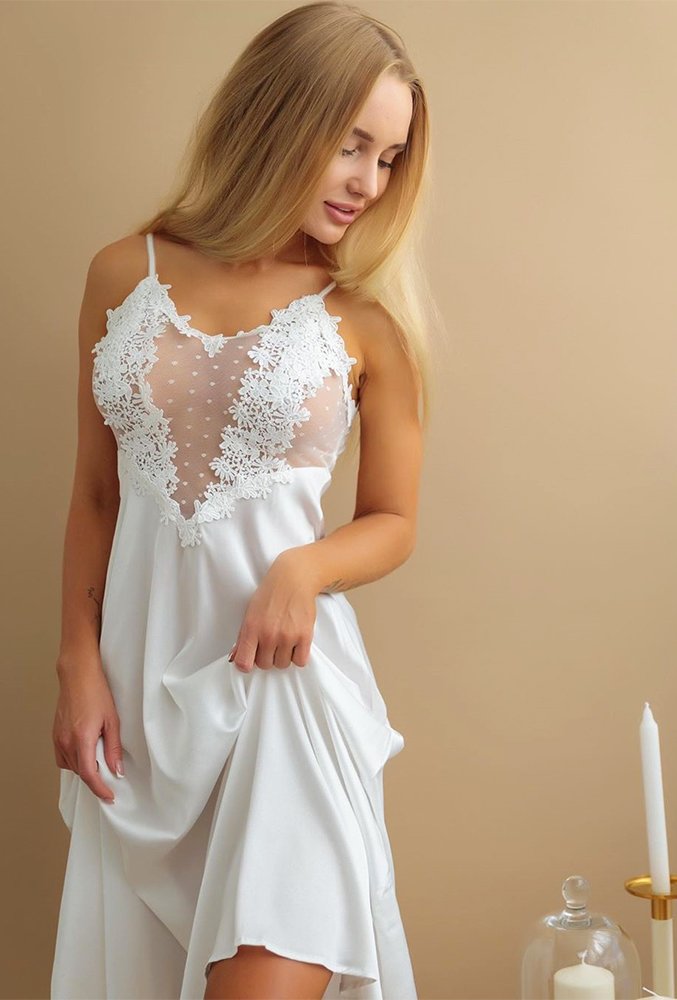 Silk is a great fabric for a wedding nightgown. Whether it's for your honeymoon or nightgown for the wedding party, the right type of silk gown will not let you down. Gorgeous and luxurious silk, paired with French lace, will curve and fall in just the right places and also be delicate on your skin.
Photo 7-9: Charming Night Gown
Source: Bellethemagazine, Boudoir Wedding via instagram, Vera Wang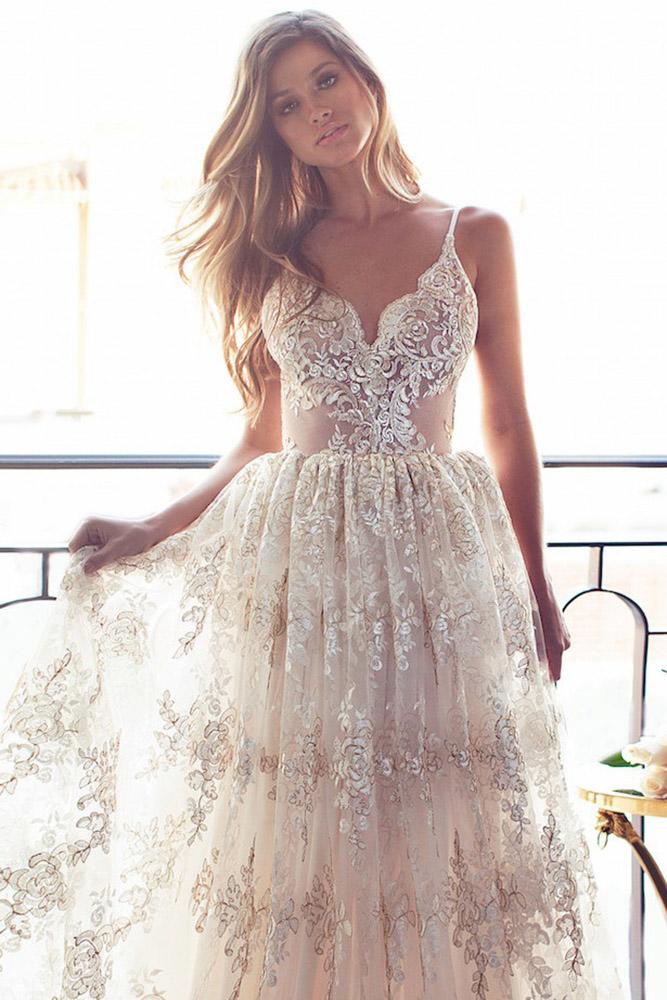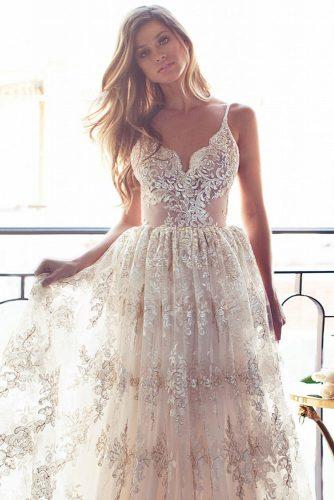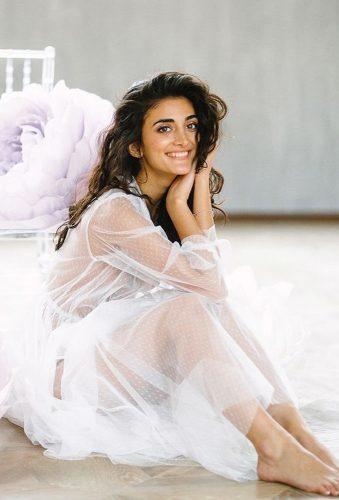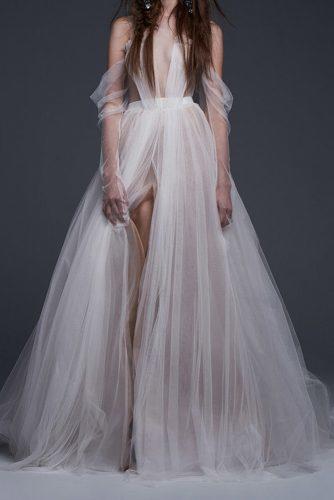 For some extra charm, try a night gown made from wedding dress material like chiffon. If you would prefer something free and light, then this would be a great fabric for you. Not body hugging or tight, with a simple silhouette, this whisper of a dress would also make a great wedding night gown for chubby ladies.
Photo 10-12: Beautiful Short Ideas
Source: The Lingerie Selection via instagram, Llurelly Bridal, Lingerie by Victory via instagram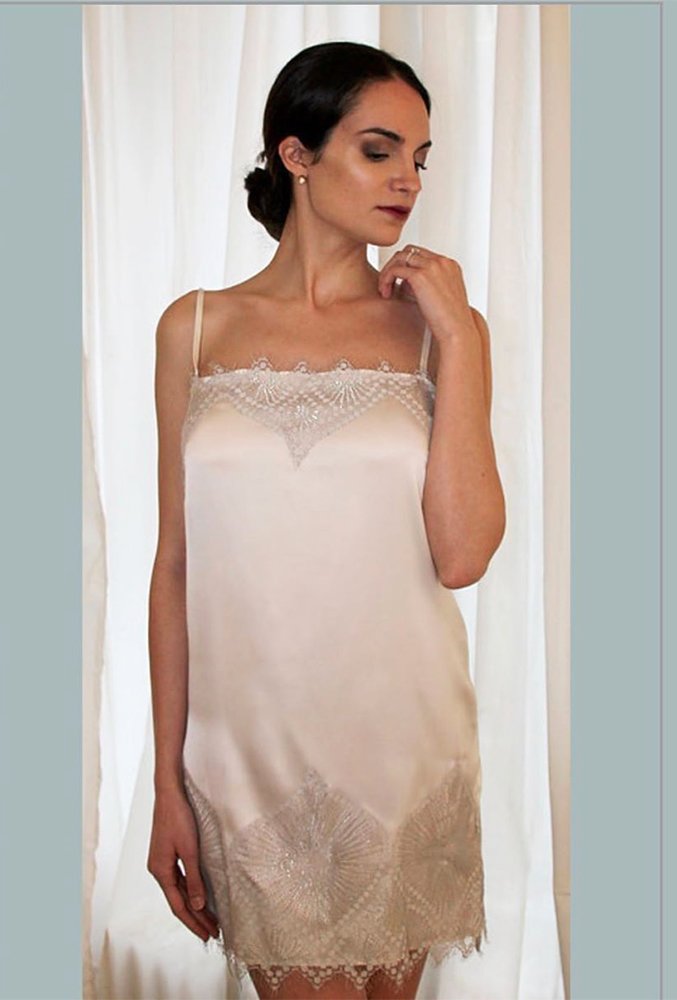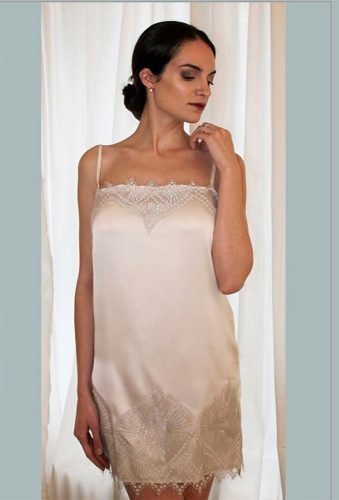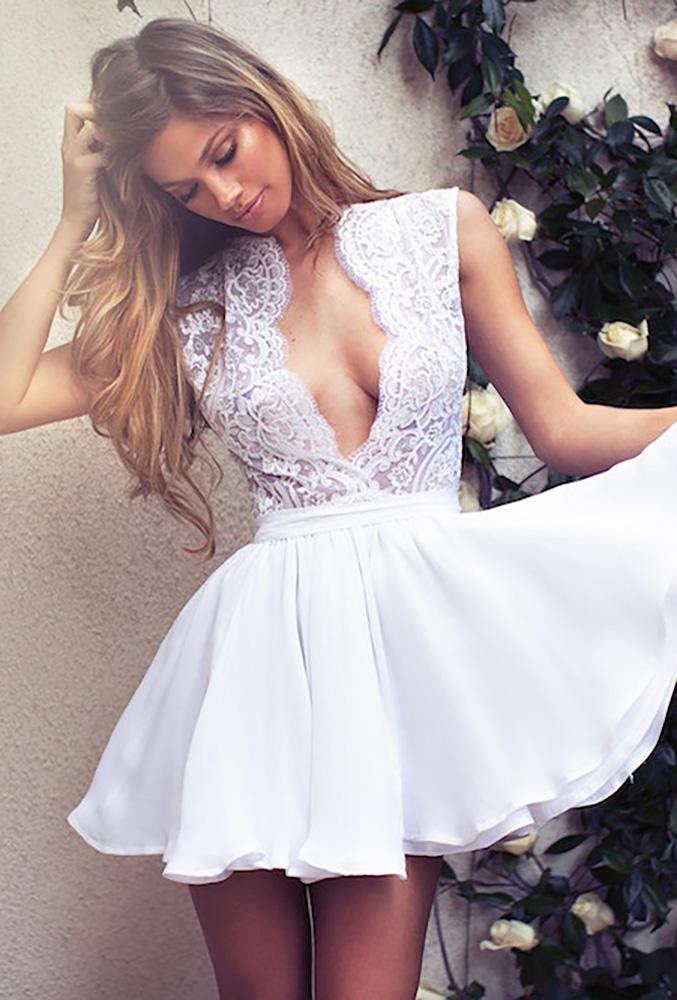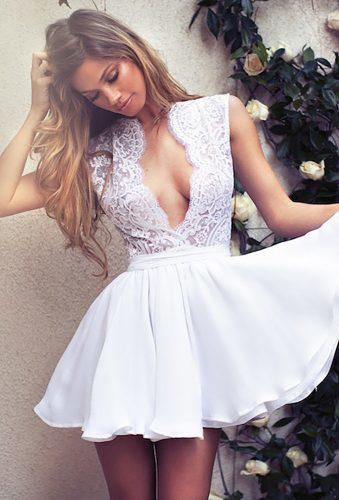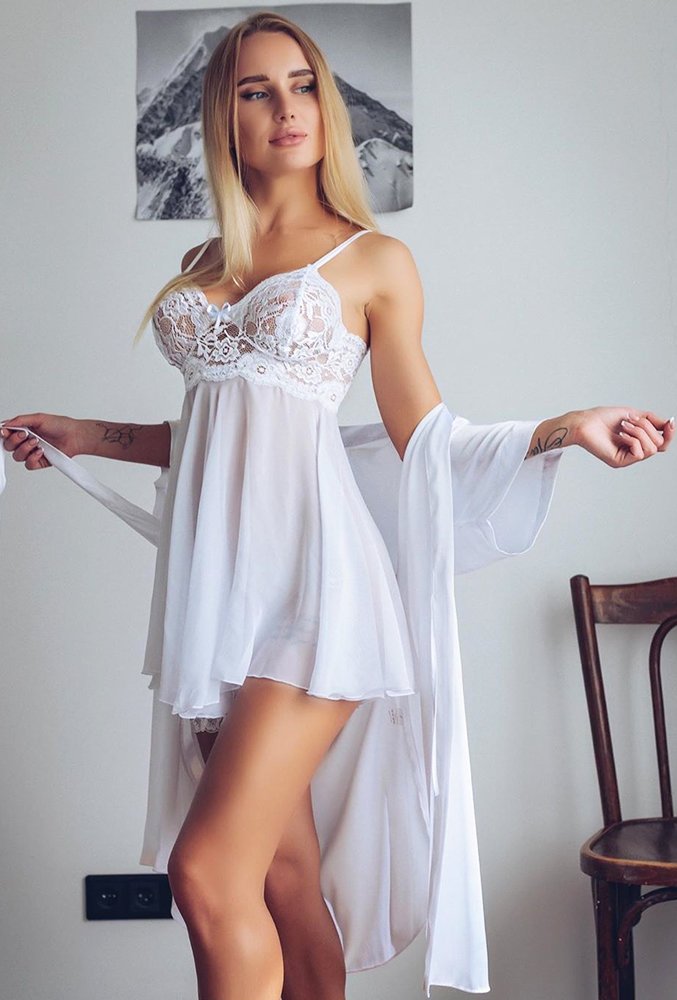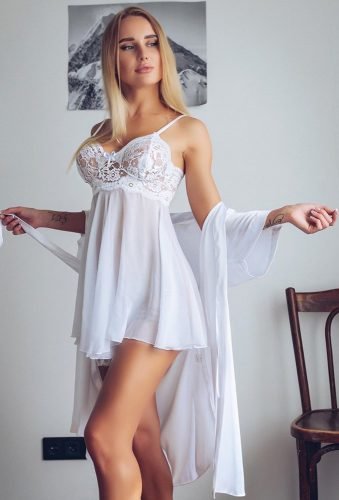 Short wedding night gowns can also be quite sexy and luxurious enough for a honeymoon or wedding night. Short options vary from sultry lace slips, to silk teddies or pyjama shorts. A short wedding nightgown could come with or without sleeves and with a floating underwire for better fitting, or even none at all for maximum comfort.
Photo 13-15: Sexy Transparent Boudoir Dress
Source: Bellabellaboutique, Apilat Lingerie via instagram, Apilat Lingerie via instagram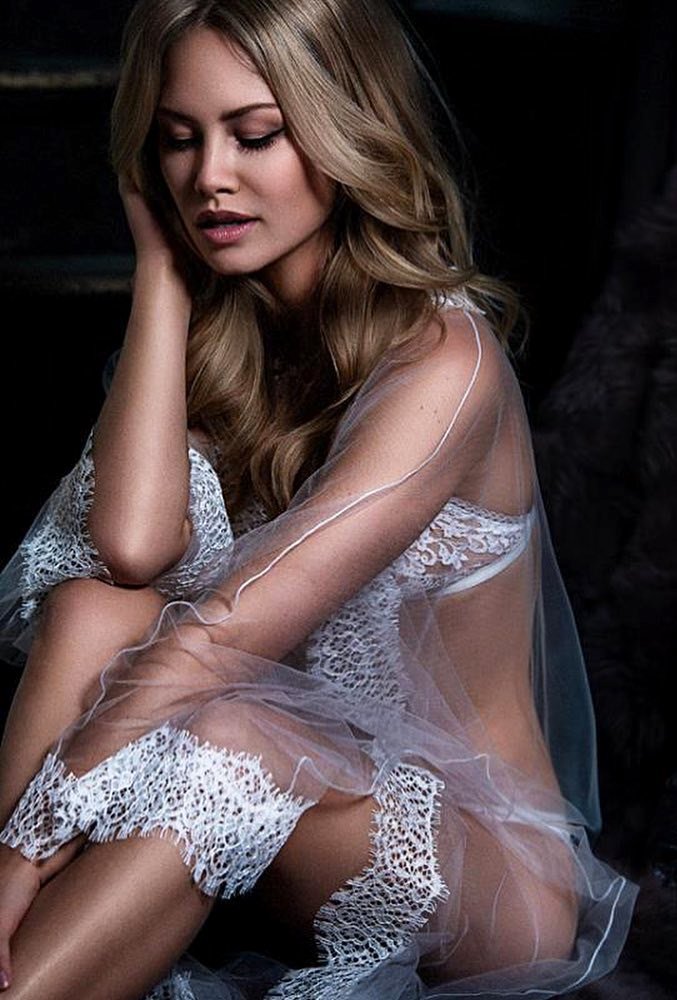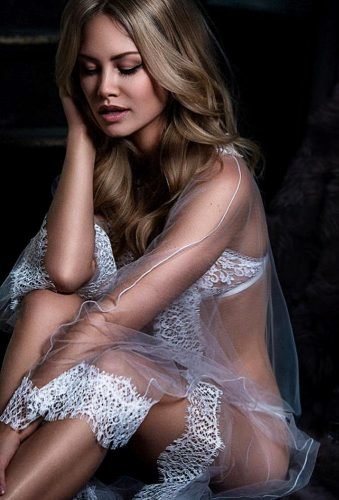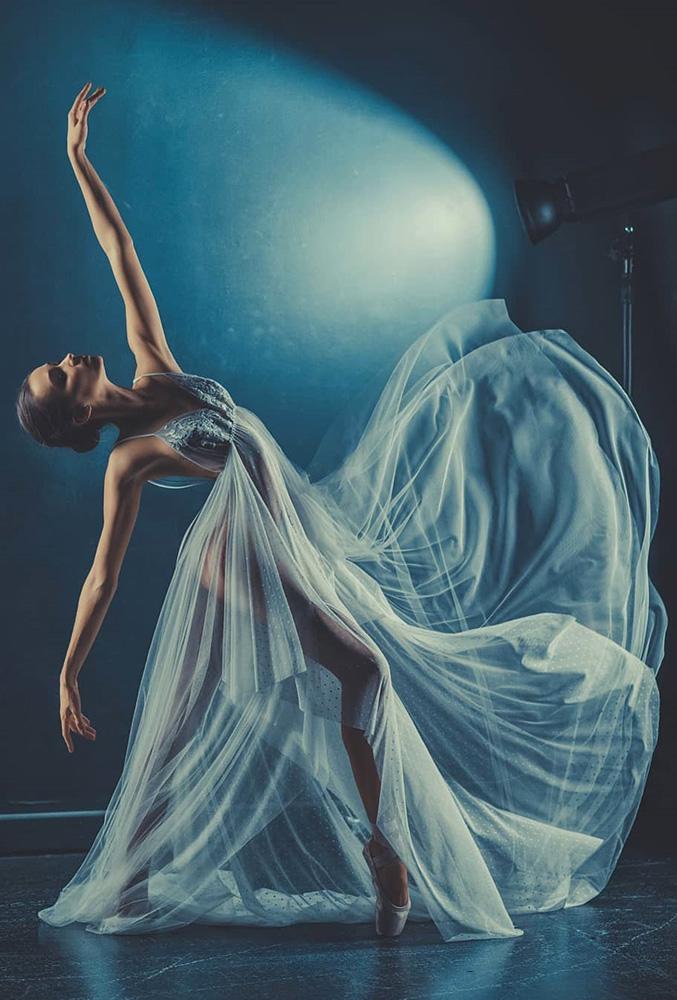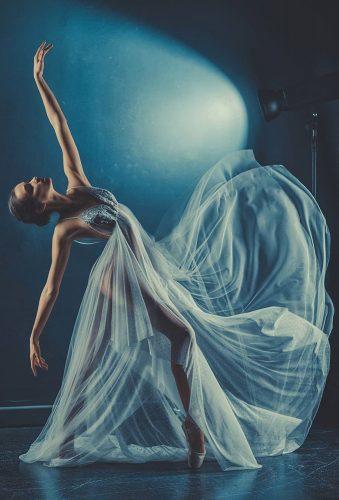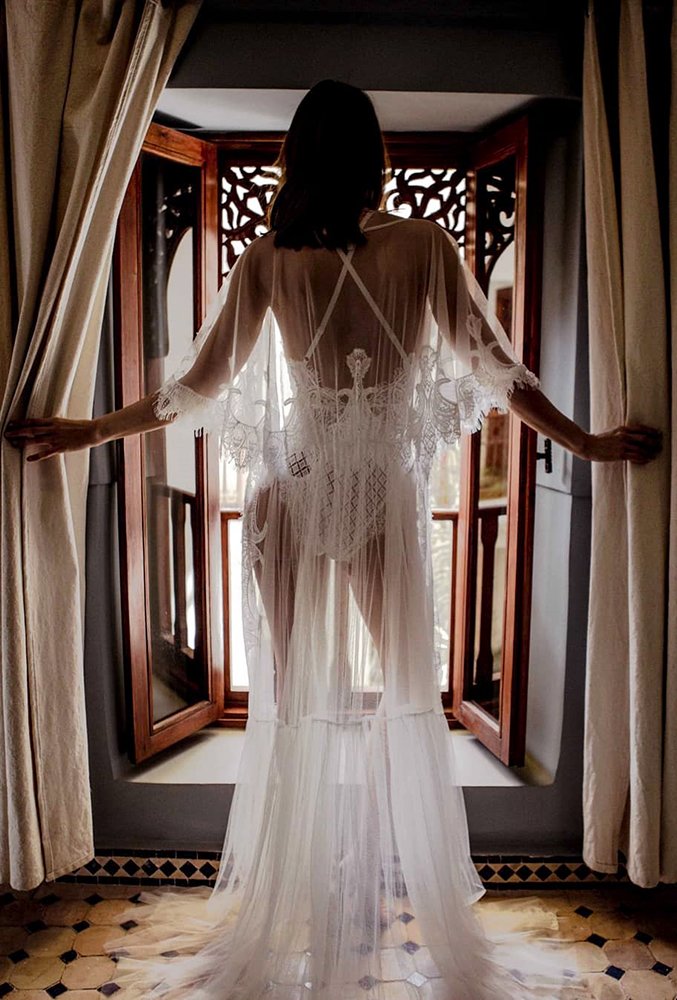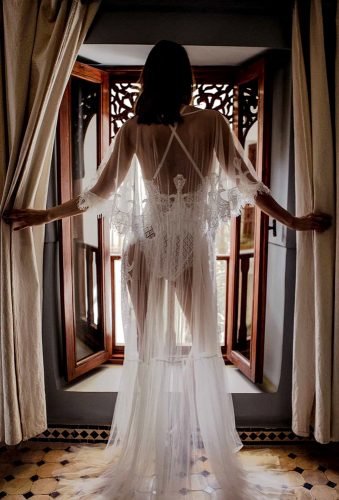 If you're keen on something sexy for your wedding night or morning, then perhaps try a transparent boudoir dress. They are usually made out of French lace, satin, chiffon, or even tulle and are the essence of luxury and sensuality. A chiffon boudoir gown with a long train can be breathtaking and totally set the mood for a wonderful wedding night.
Photo 16-18: Romantic Long Night Gown
Source: Apilat Lingerie, Apilat Lingerie, Homebodii via instagram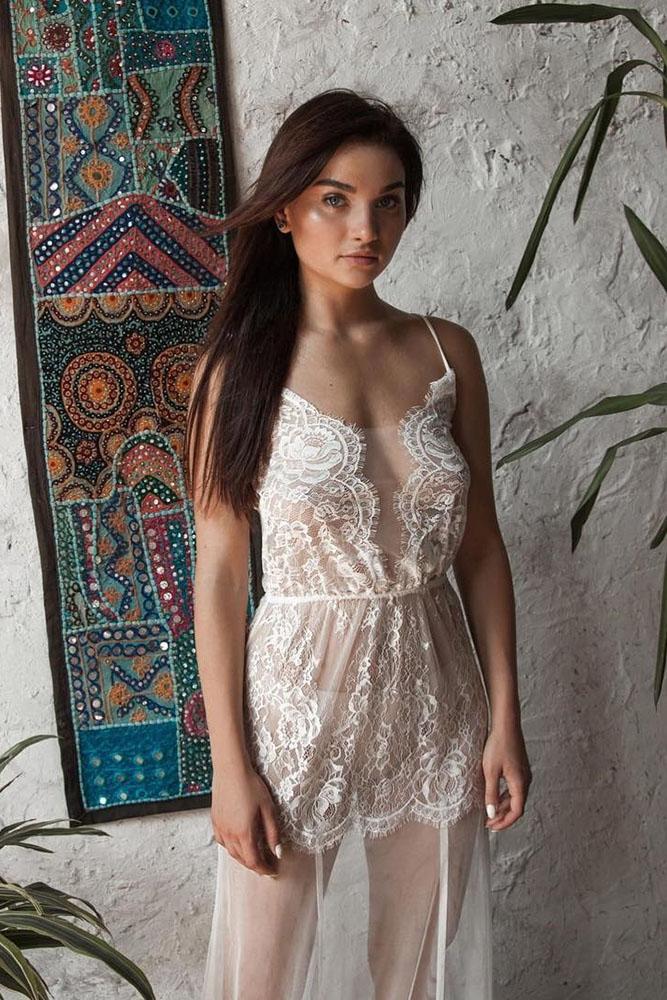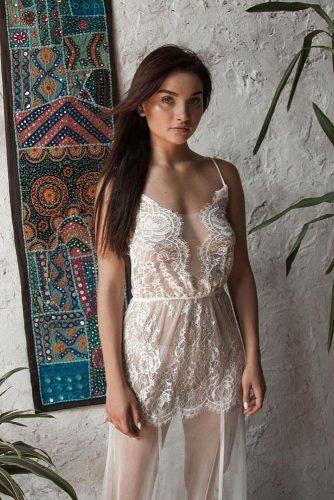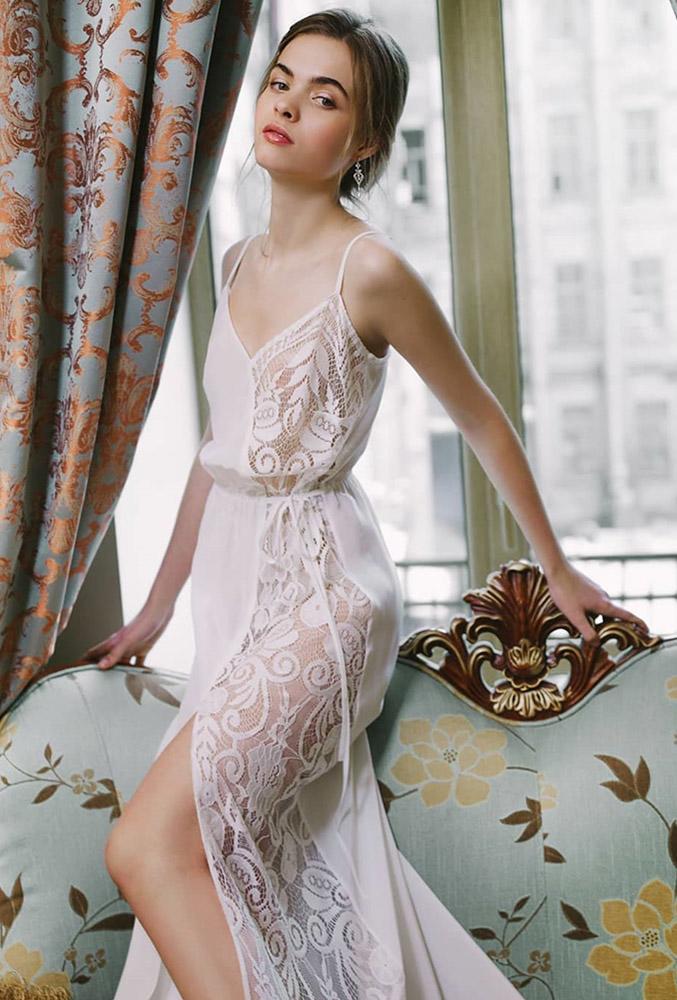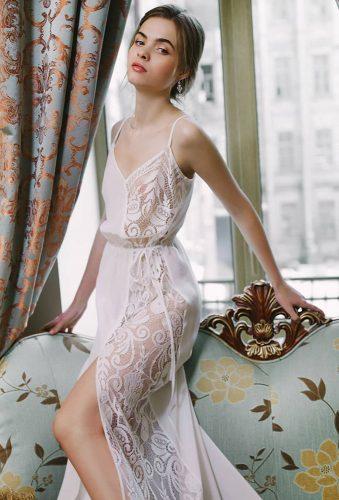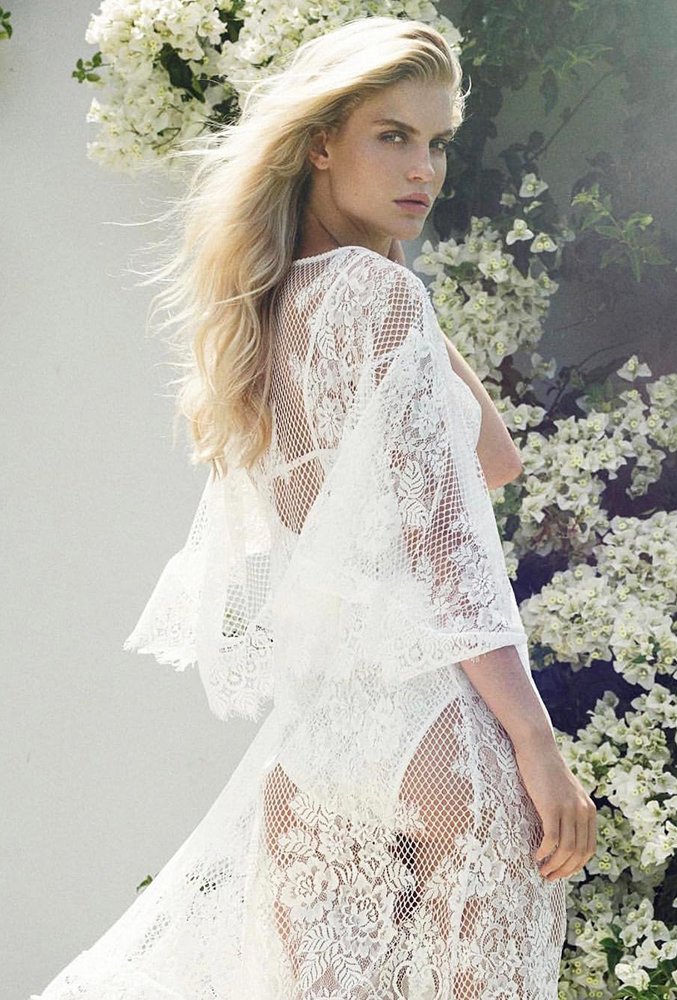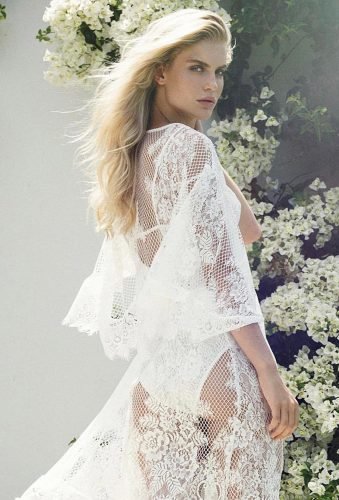 For a romantic long night gown, consider a wedding night gown peignoir set. This could be in any fabric from satin, to tulle, or translucent lace. In any color of your choosing, the streaming fabric will look great and even more seductive if transparent, for an unforgettable honeymoon or wedding night.
Photo 19-21: In Vintage Style
Source: SarafinaDreams via etsy, Amanda Watson via instagram, Angellureboutique via instagram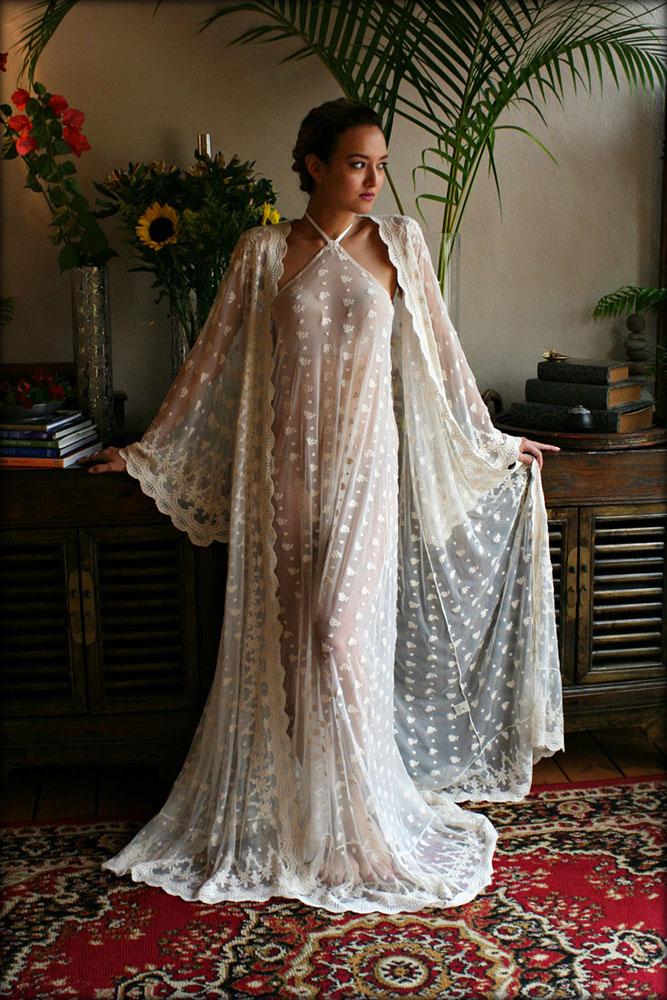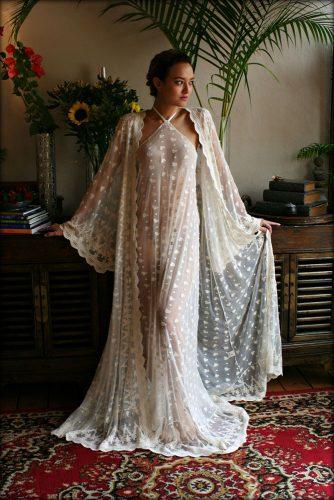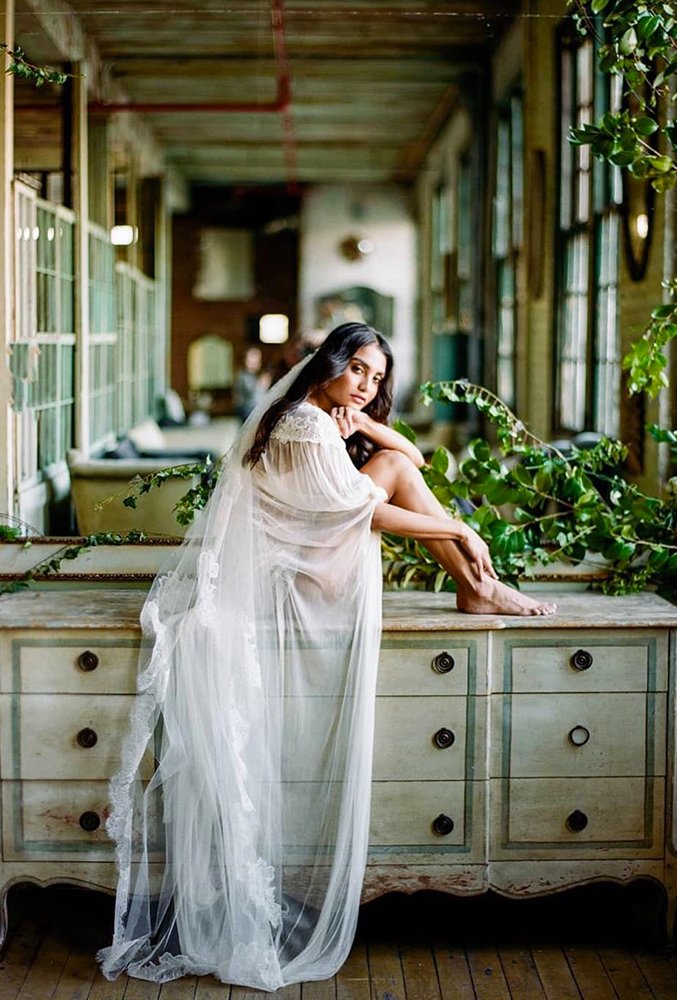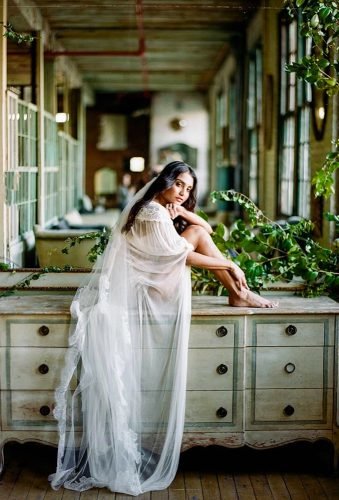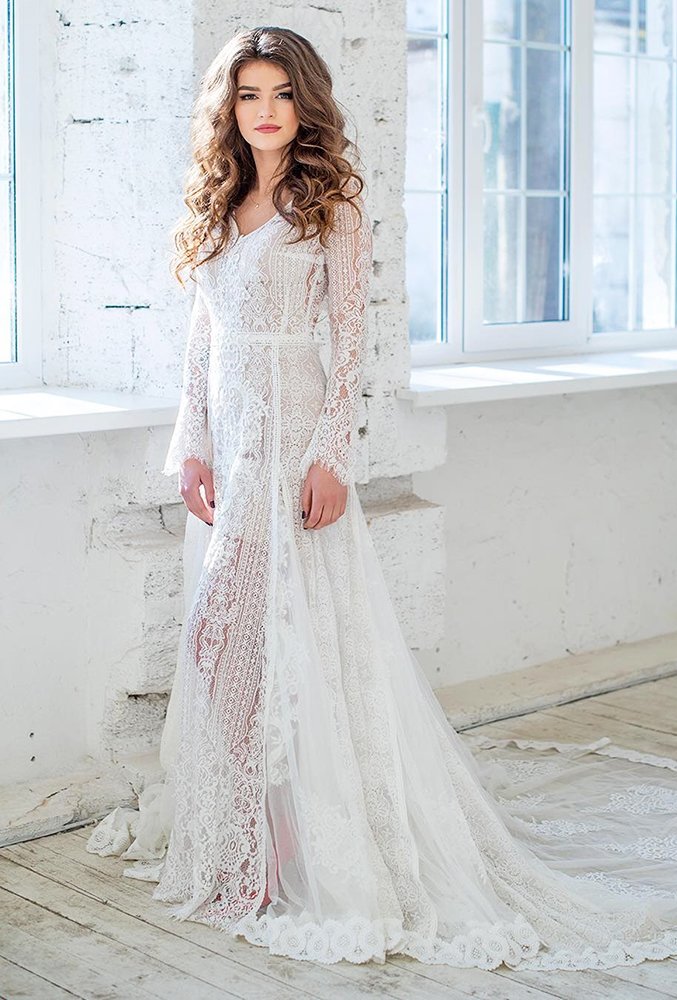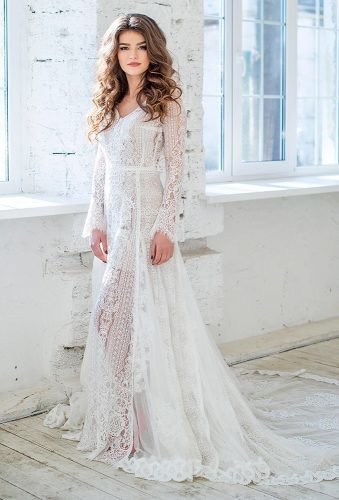 A vintage look wouldn't be out of place at all for a wedding night gown. You could choose silk lingerie from the 1930s – 40s in a long ankle-length style with lace details and ivory buttons. You could also try a sheer and organza type from the 1950s -60s or even a complete peignoir set to go back in time with style and elegance.
Photo 22-24: With A Long Sleeve
Source: Ingerie by victory via instagram, Boudoir Wedding via instagram, Boudoir Wedding via instagram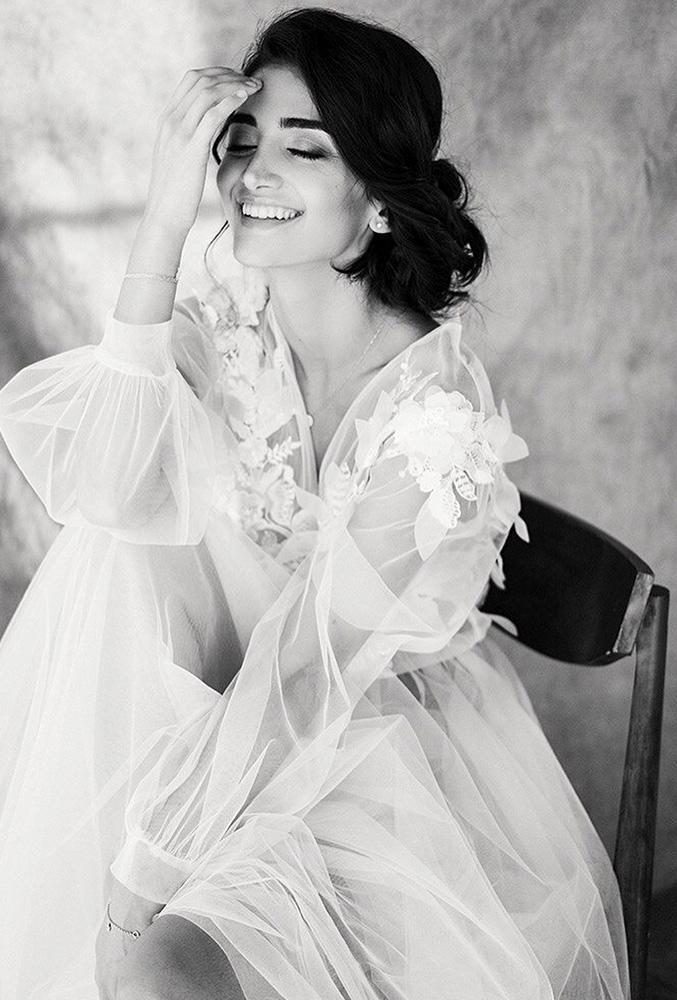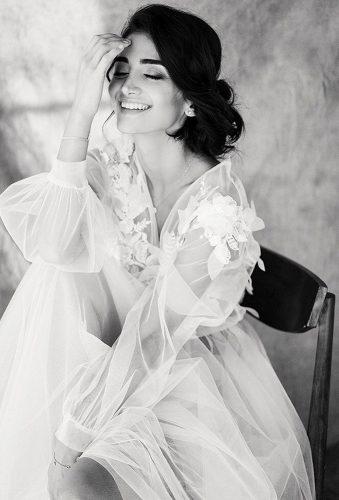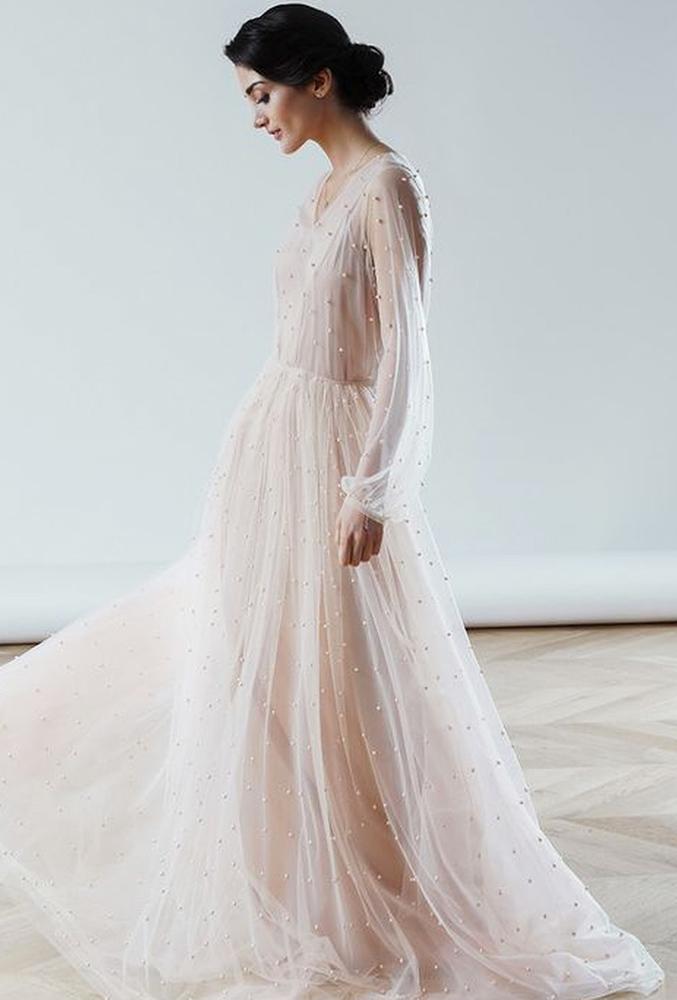 Wedding night gowns with long sleeves can also be aesthetically pleasing and sexy. Whether it's a kimono robe style dress or transparent see-through of satin, Italian silk, or French lace, as long as the fabric falls just right, it should have the desired effect.
Photo 25-27: Ideas For Gentle Bride
Source: Boudoir Wedding, Lihi Hod via instagram, Angellureboutique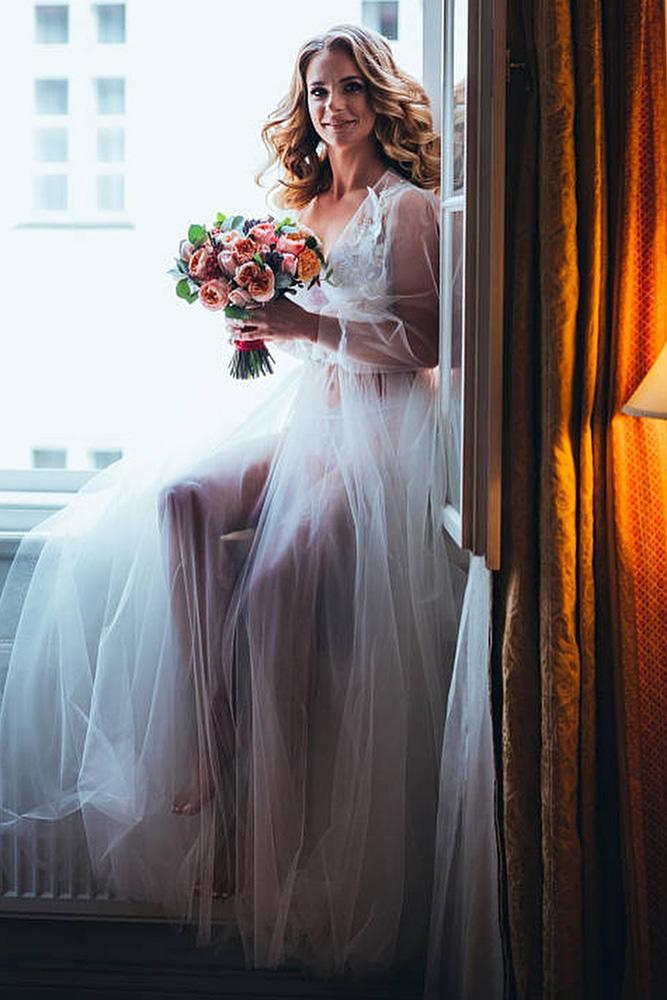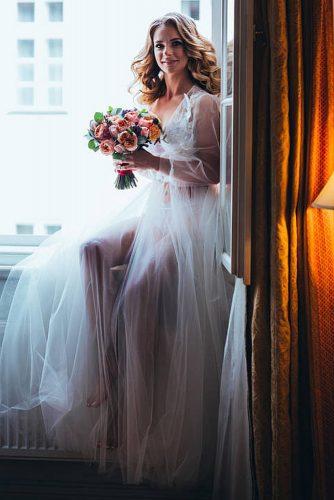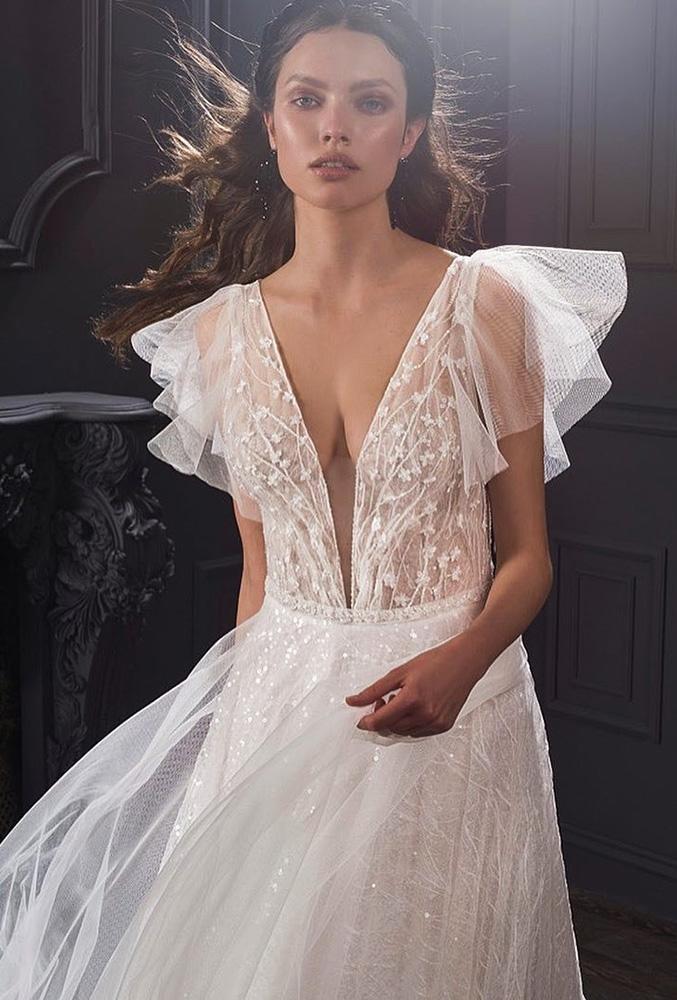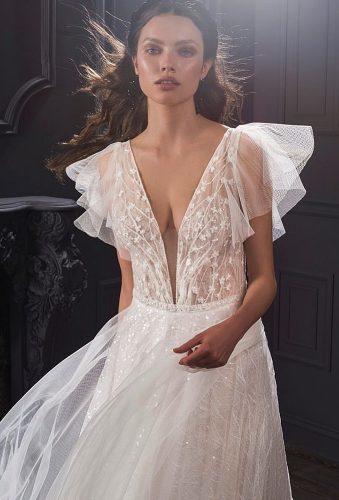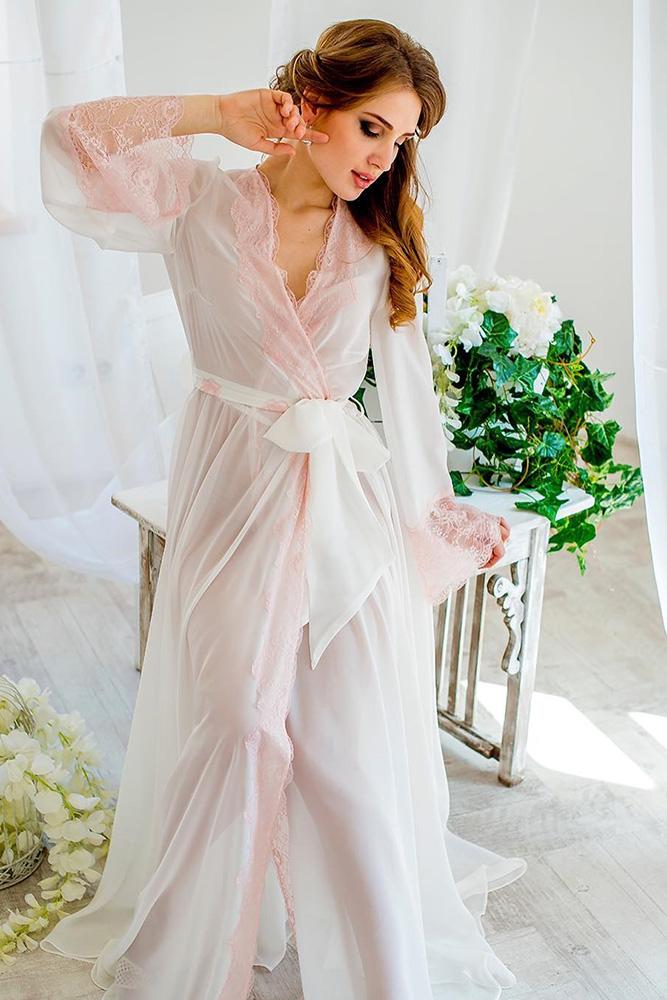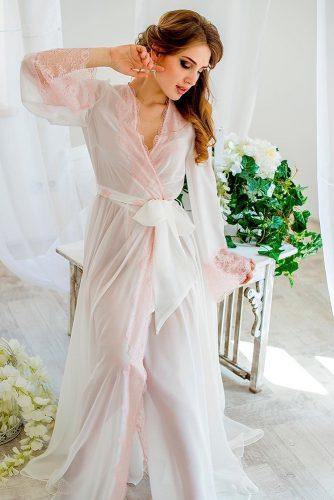 A bride who wants something gentle, but still sexy, can go for a 100% cotton fabric night dress. This can be free or fitted, and still look and feel great. This light and breathable material will look even better with embossed lace.
Photo 28-30: Perfect White Night Gown
Source: Girlanda Serious Dream via instagram, SarafinaDreams, Apilat Lingerie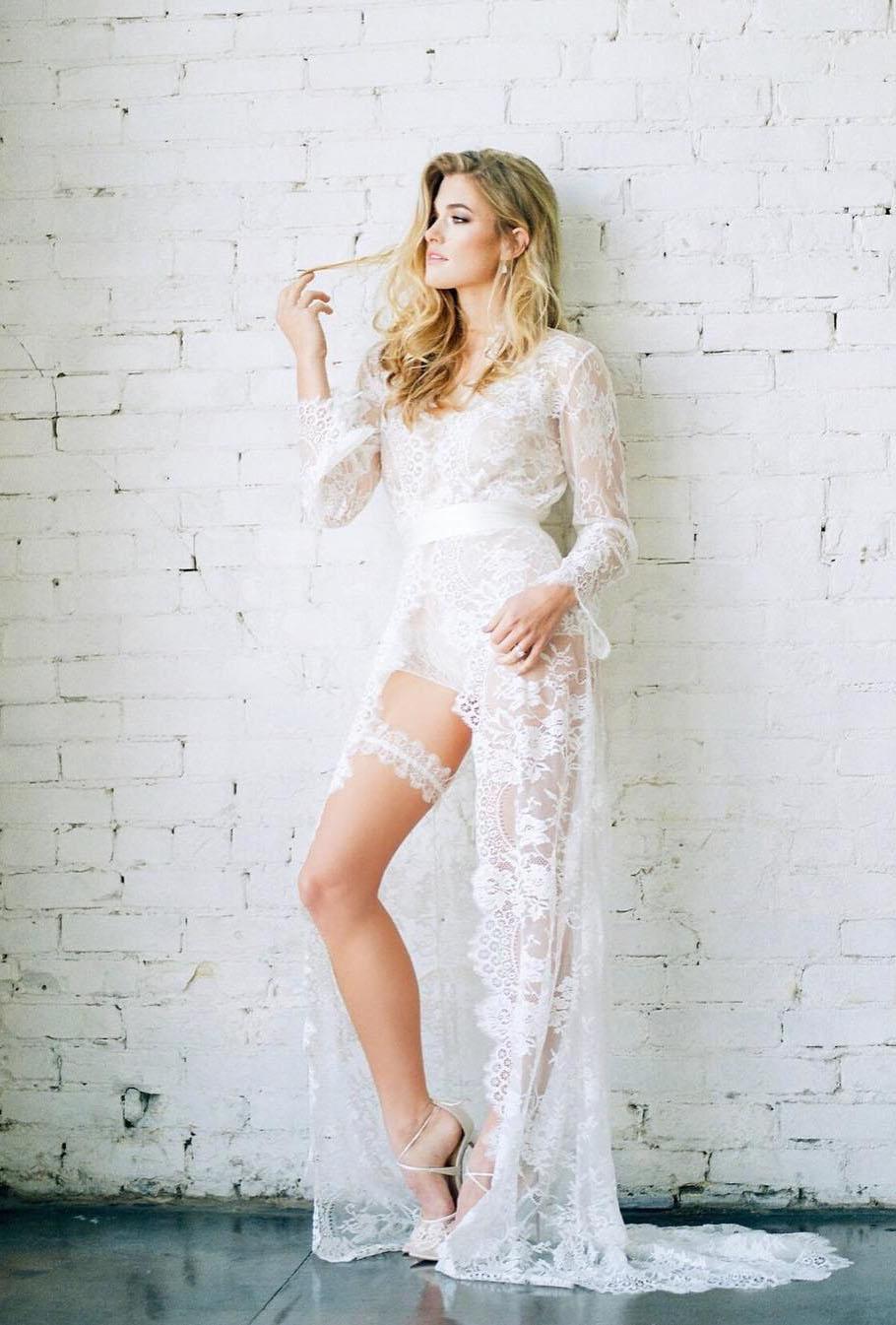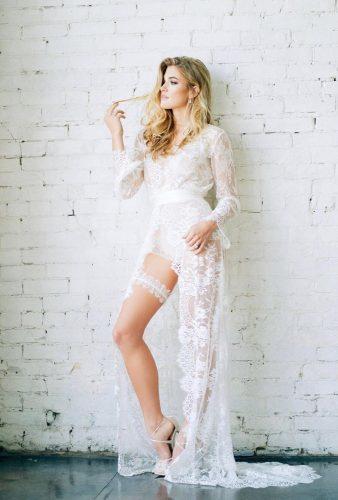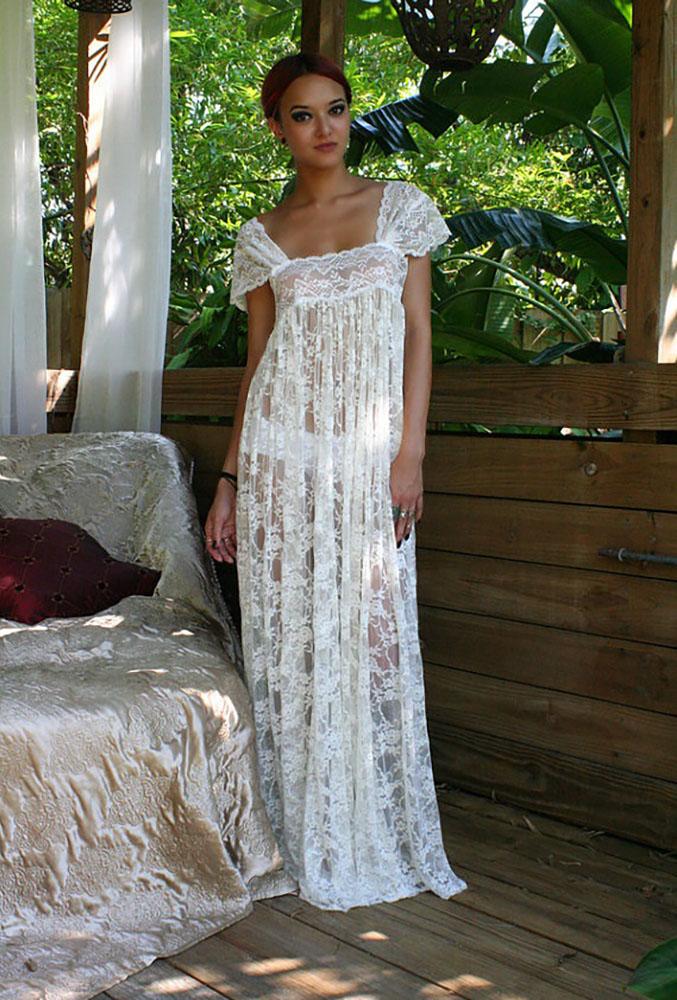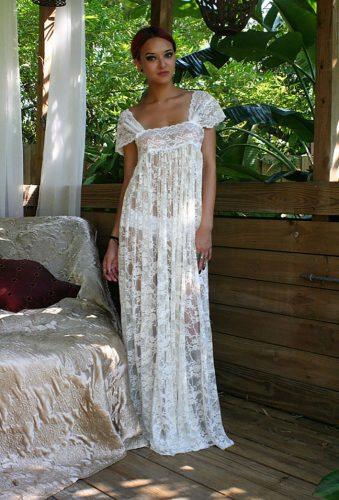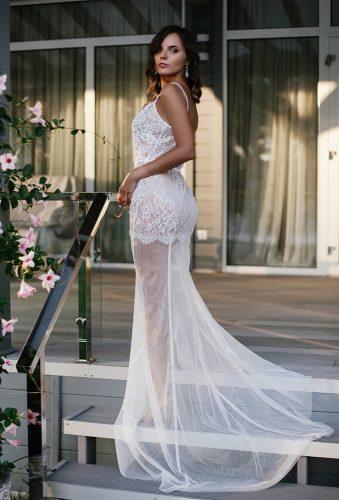 Any style of night gown, wedding night ball gown or other, would look great in perfect white. Whether it's short, long, sheer or not, white can be the perfect color for almost any bride on a wedding night.
Choosing a wedding night gown can be just as fun as choosing your wedding gown. With so many options to choose from in color, styles, and fabric, most women need a dress that will emphasize their sexiness and body shape at the same time. For some brides, an onyx night wedding gown would be preferable to all white, and a short gown more sexy than a long one. Some brides would prefer to tone down the sexy and go for an innocent look instead. Whatever your choice or preferences might be, there is a wedding night gown out there for you.