Once you are engaged, the truly tough choices start rolling in. What dress will you wear? What venue will you choose? The list goes on and on, but the hardest choices are those that involve choosing between your closest friends and family.
How do you pick just a few bridesmaids from all of the special people in your life?
To help you narrow down your list, we have collected five important factors that can help you choose your bridesmaids for the big day.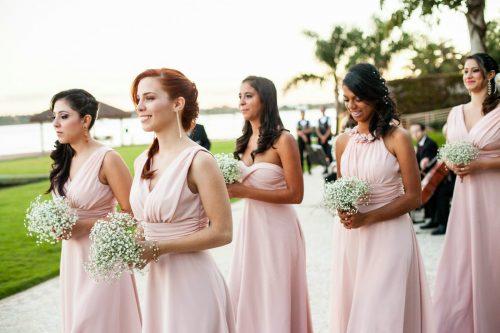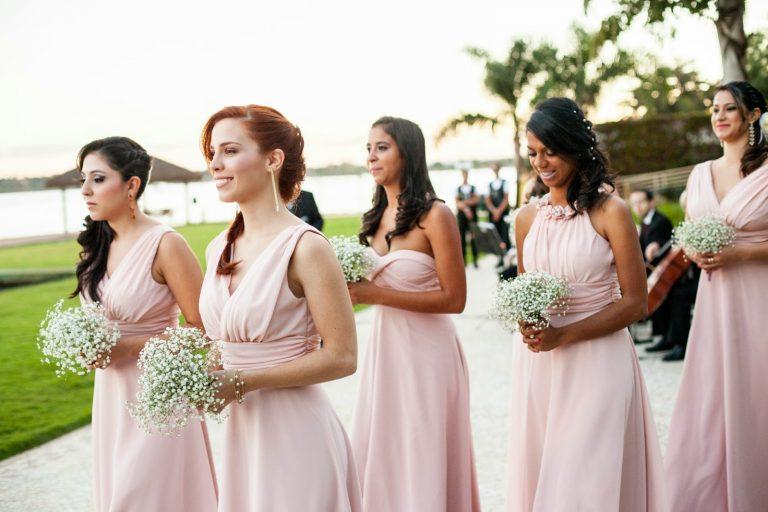 1. Bridesmaids You Love
Above all else, you need to avoid letting feelings of obligation or social pressure lead you astray from picking bridesmaids who you truly love. You should choose bridesmaids who hold a special place in your heart, and with whom you can build cherished memories on this great day.
2. Bridesmaids You Trust
To avoid drama, disappointment, and disaster, it is vital that your bridesmaids are all people who you can trust not to ruin your big day or any of the days leading up to it. Your bridal party should be made up of people who can offer you valuable advice about everything from your dress to your pre-wedding jitters, and who will be there for you no matter what – you may love your flaky friends, but this is simply not a job for them.
3. Bridesmaids Who Can Go With The Flow
Through the thick and thin of the wedding process, you will need to take some time to laugh, relax, and have fun with your girls. Choose bridesmaids who are friendly and able to enjoy themselves in a group, ready to have fun with you during this special time in your life. If one of your bridesmaids is pushing for control or constantly driving the group to do certain activities or act in certain ways, the rest of you won't have as much fun, and it is a real possibility that drama might start brewing.
4. Bridesmaids You Can Be Silly With
As you go through the process of getting married, there will be times when you need someone you can be embarrassed around. From helping you into your dress to helping you maneuver around it again when you need to use the rest room, having a team of bridesmaids who have seen you at your worst is a great asset indeed.
5. Bridesmaids Who Know How To Celebrate
There is a balance that you want to strike here, and it's very important that you get it right – you don't want a bridesmaid who won't have fun at the various group events that you put together, but you also don't want to choose a bridesmaid who will drag you out to every club within a ten mile radius on the night before your wedding. Instead, choose bridesmaids who enjoy the same sorts of fun as you do, and who also know how to keep it cool if the temptation to go wild arises.