If you have young ones helping you with your wedding journey, you may want to have them leave the room for this batch of bridal inspiration. Today we're talking about sexy wedding lingerie! It's well known that most brides dream of their gown from an early age. But let's be honest, even though Hollywood tends to skip over this part, you're also thinking about after the wedding. The bride and groom alike have also been dreaming of what's under the dress. To look your best on your wedding night, take a few simple tips that you should follow. Click through, and we'll show you what you need to know.
Photo 1-3: Sexy Strappy Wedding Lingerie
Your wedding gown takes priority. This is what appears in all the pictures and where all eyes will be fixated throughout the ceremony and reception. As a rule of thumb, the bride wears the lingerie under the wedding gown, which means that your options are limited. Your bridal lingerie should be concealed under the gown. For example, if you're rocking a classic ballgown, it wouldn't make sense to choose underwear with straps. Of course, you do have the option of a wardrobe change before the big night begins. But, going straight from the gown to your sexy outfit is more fun for everyone. Your best bet is white lingerie which hugs your curves and disappears under your gown. If your gown covers a lot of skin, you have a lot more lingerie options. We love the sexy strappy look for a few reasons.
One, the lines accentuate all your best curves.
Two, they show off an overwhelming amount of skin but still leave a little to the imagination.
Three, they fit perfectly under most wedding gowns.
Source:gooseberryintimates via Instagram, Honeybirdette via Instagram, forloveandlemons via Instagram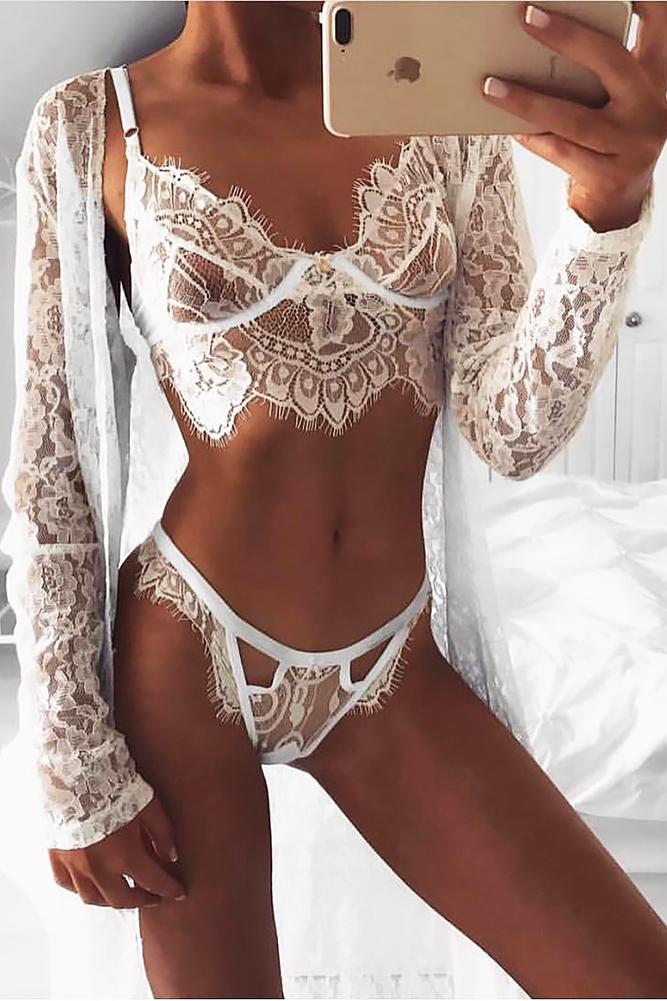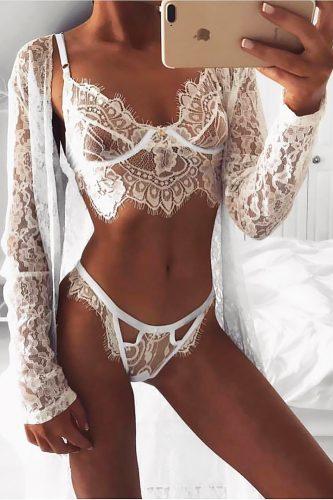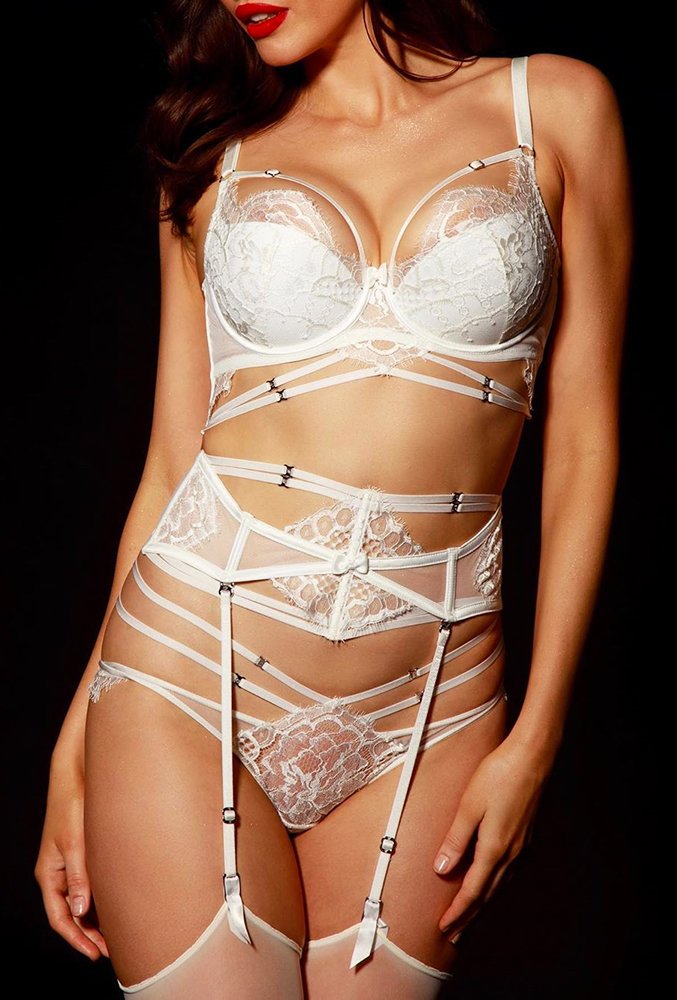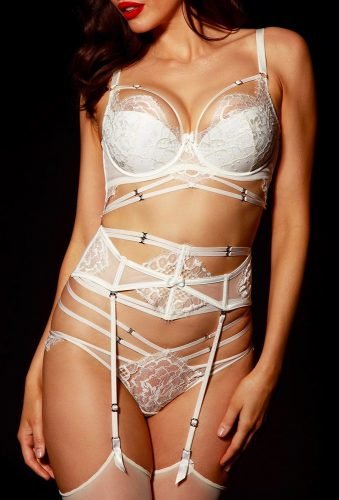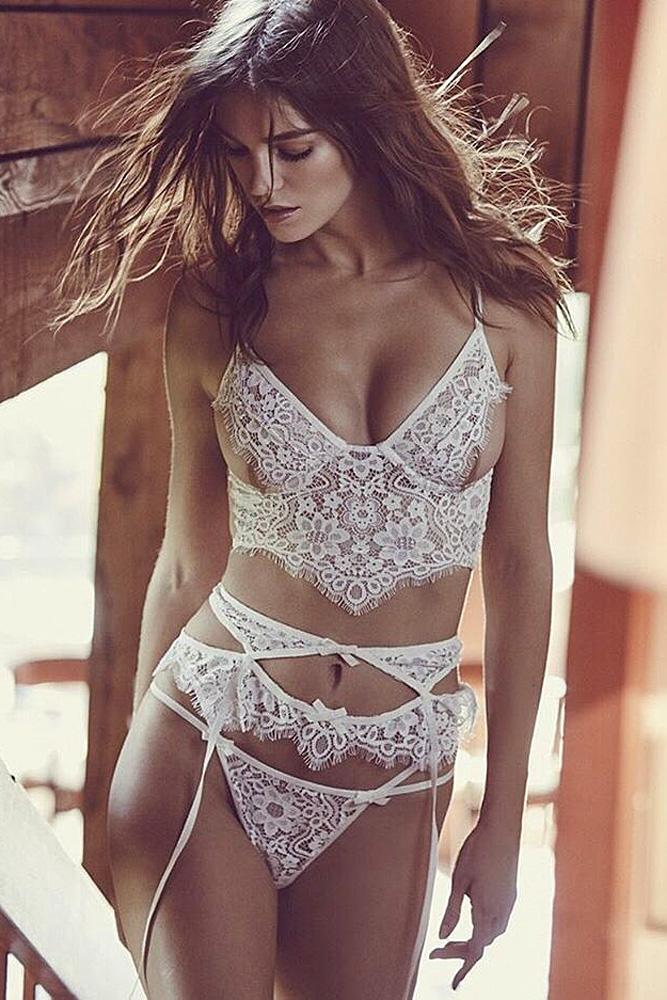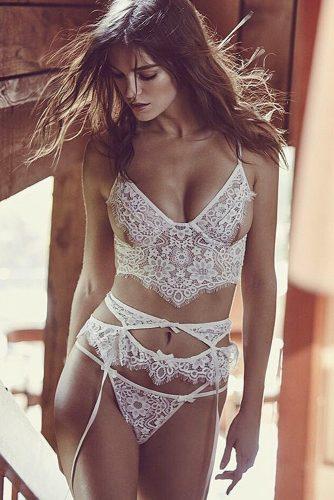 Photo 4-6: High Waist & Lace Bridal Lingerie
While white lingerie under a white wedding gown is a delightful combination, colors are trending high for 2018 and 2019.
If your gown isn't too sheer, we definitely recommend considering a few hot colors for your wedding night lingerie. Every bride has the one color that just makes things pop. Eyes look brighter, hair seems shinier, and skin appears healthier.
If you know what your hot color is, go for it! If you need a little help, we have three great tips for you.
If you're planning on making his jaw drop nothing beats hot reds and pinks. The warm colors demand attention and are sure to heat things up.
If you're after an irresistibly sultry look, think champagne. This previously overlooked sexy honeymoon lingerie color has been trending and is looking hot for 2019: Champagne. This color goes with most skin tones and pulls off that nearly-nude look that'll make your man's mouth water.
Last on our list is to keep his eyes locked in position is blue. Dark and navy blues come and go into the trend, and this is definitely an IN season. You'll be scorching hot with this fresh color.
Source: gooseberryintimatesvia Instagram, Ellybasko via instagram, Rara avis lingerie via Instagram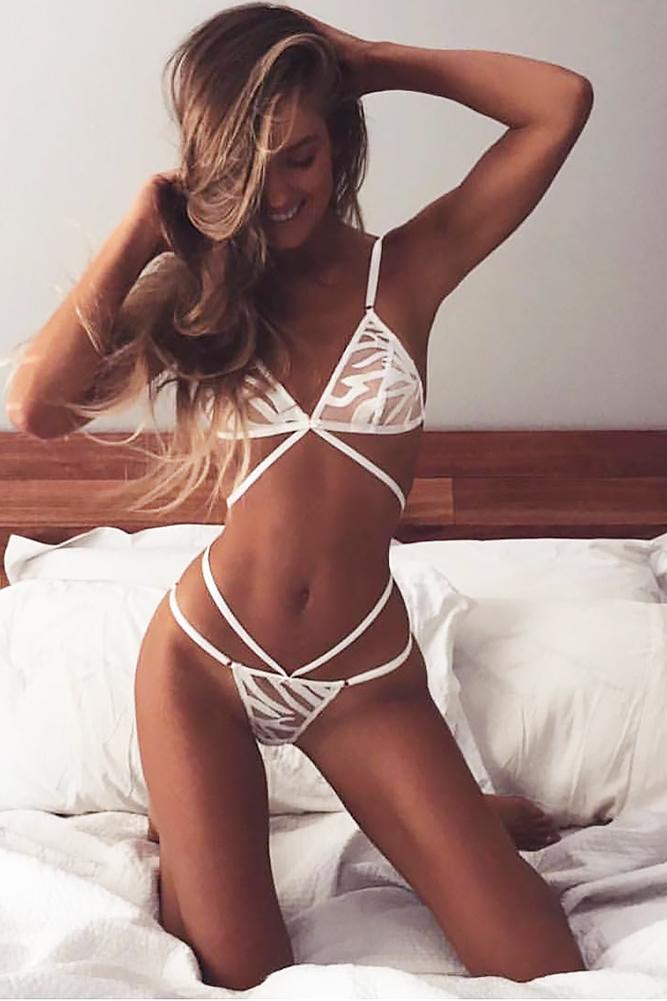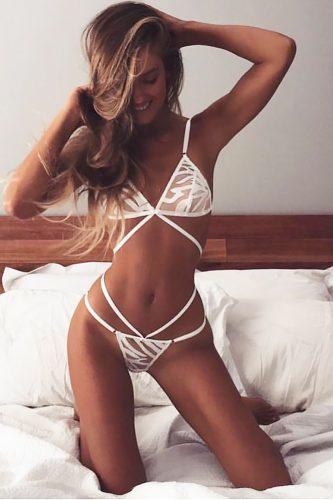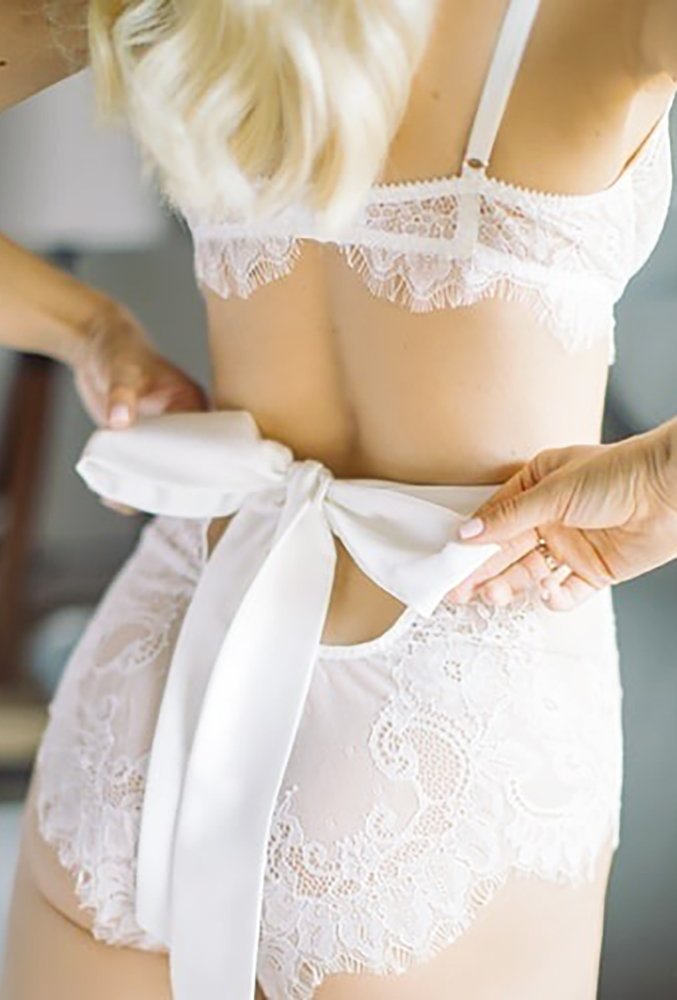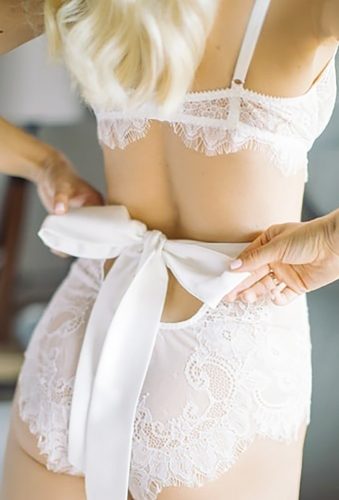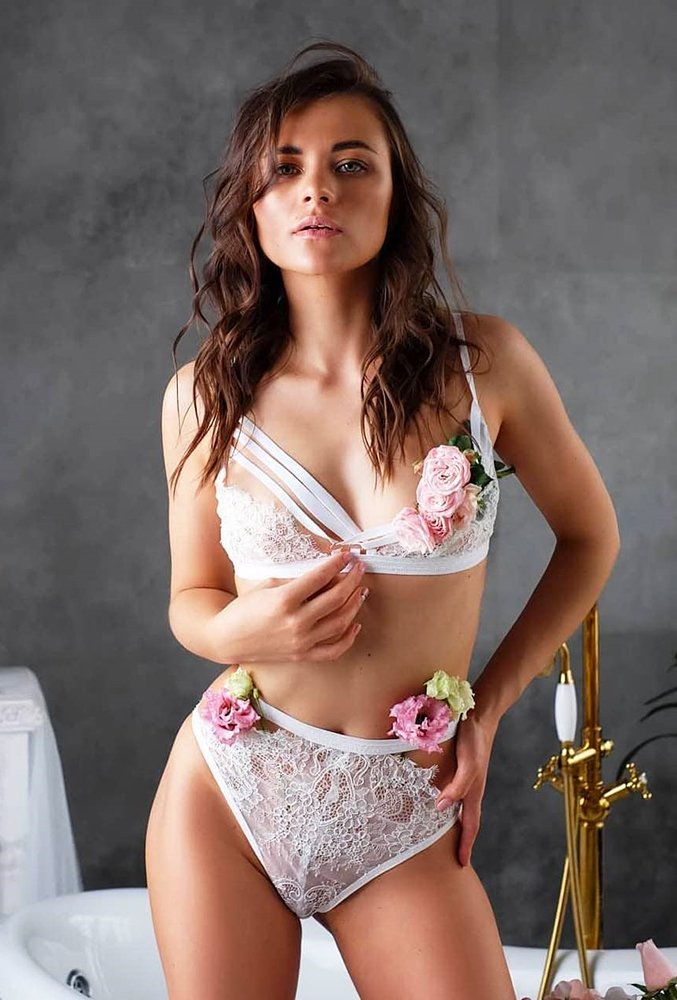 Photo 7-9: Baby Doll Lingerie
A babydoll bridal lingerie set is always a safe best. This classic intimate wear stable is soft, flowing, sheer, and sweet. The best "baby dolls" are lace, satin, and a variety of long and short lengths. These bridal intimates are appealing to a broader range of brides. While still red-hot, baby doll lingerie covers a lot more than some of the other options. It shows off the goods in all the right places but offers some soft forgiveness with flowing fabrics around the midriff.
Source: Victoria's Secret via Instagram, Sunaai, Lingerie by Victory via instagram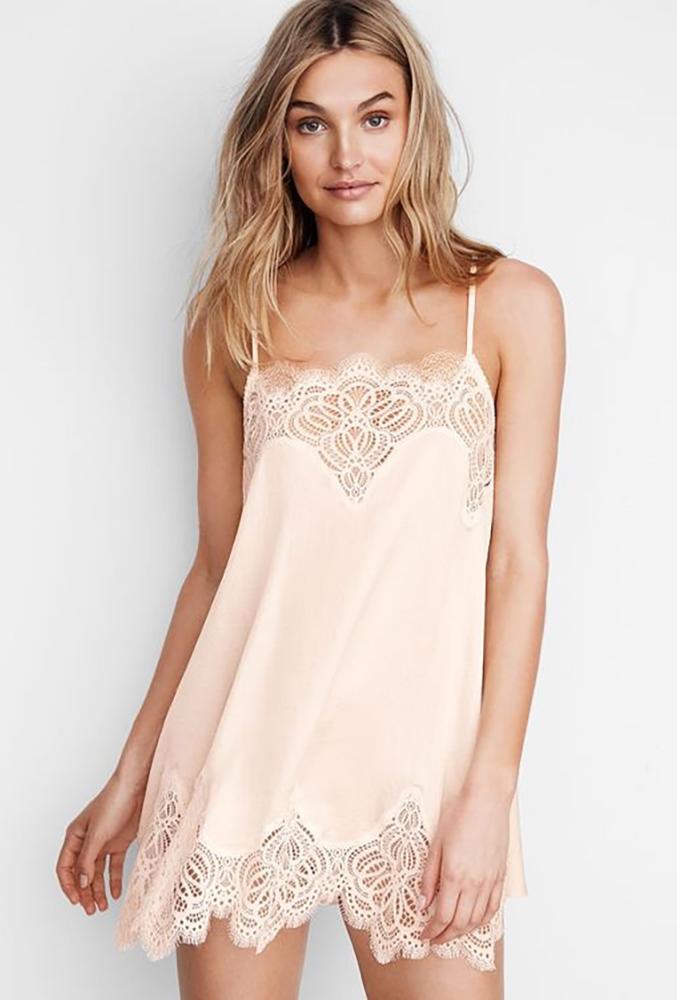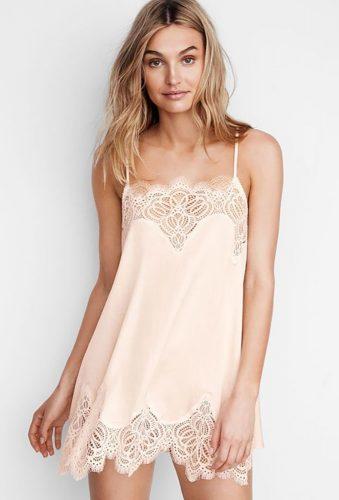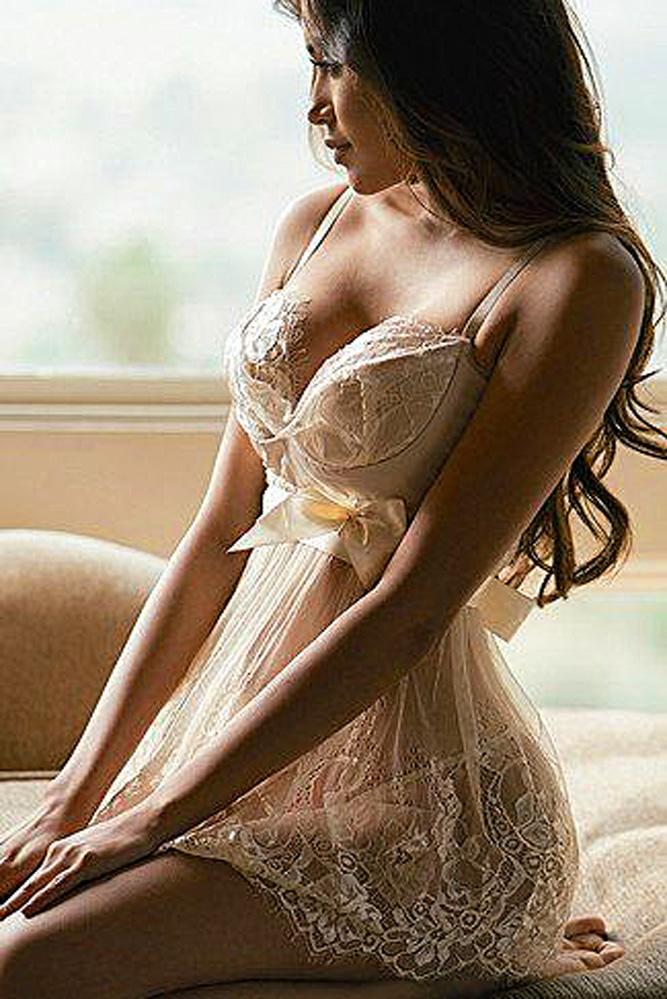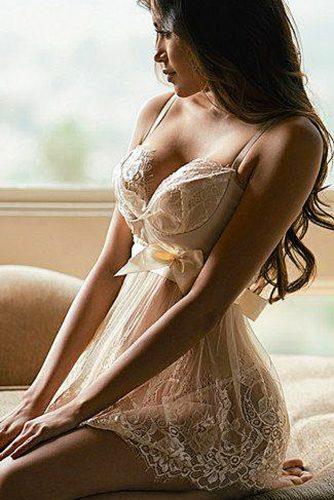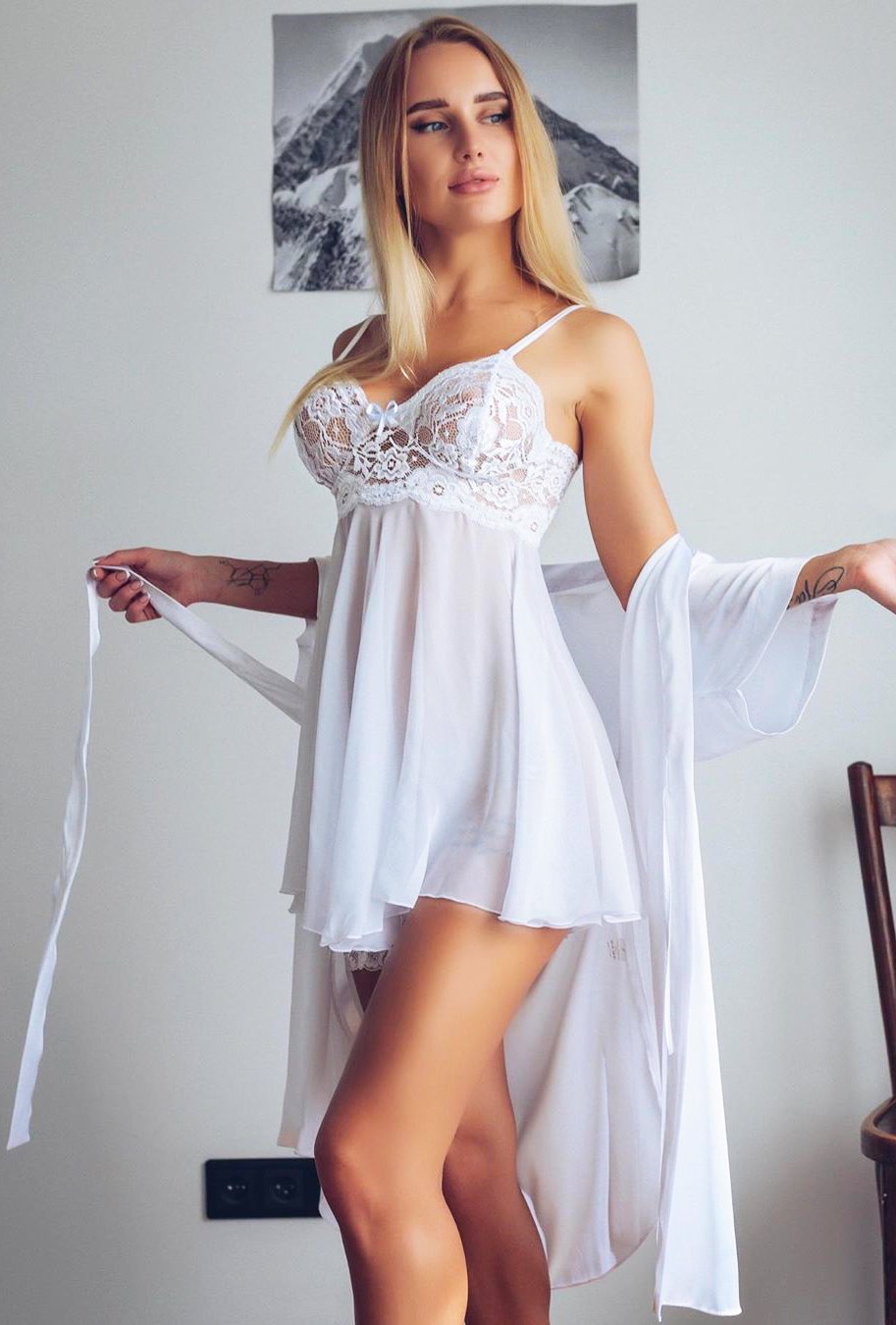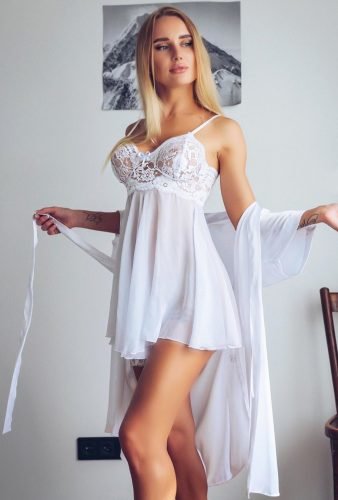 Photo 10-12: Very Sexy Teddys
If you're not familiar with these hot, honeymoon dresses, think of the sexiest one-piece bathing suite you've ever seen, and then bump up the sex appeal a few extra notches. This option is best for the bride who adores textures and patterns, and genuinely wants something unique. This style also looks FANtastic with garter and stockings, especially when the sexy teddy is of the fishnet variety.
Source: Rara avis lingerie via Instagram, Lingerie by Victory via Instagram, gooseberryintimates via Instagram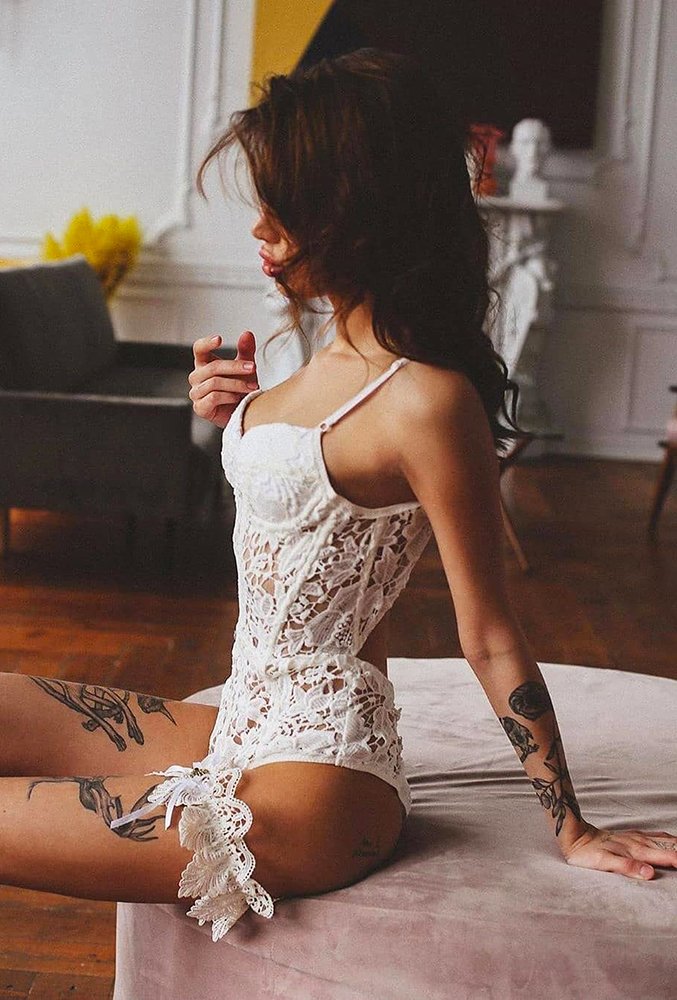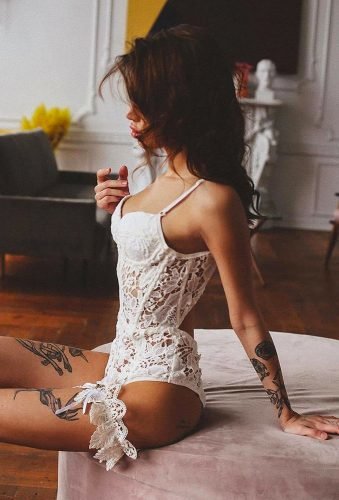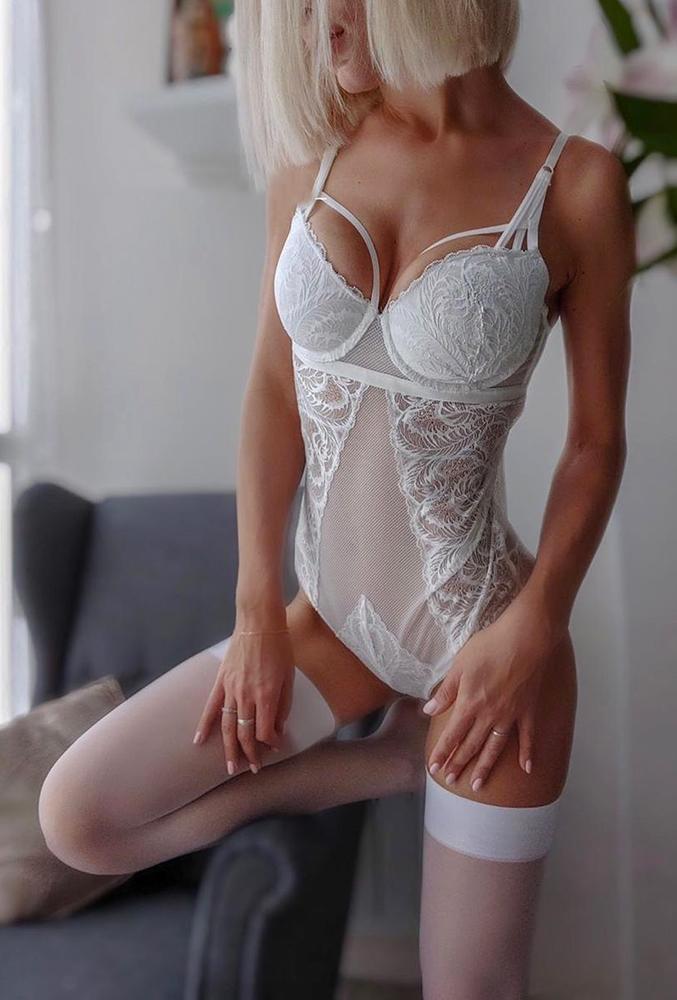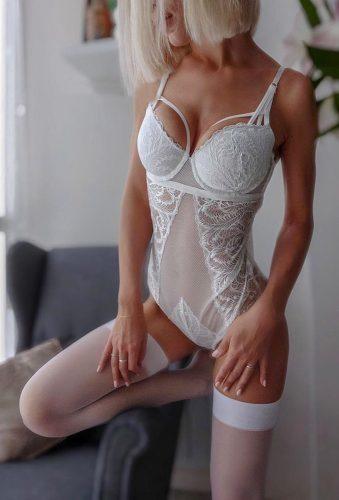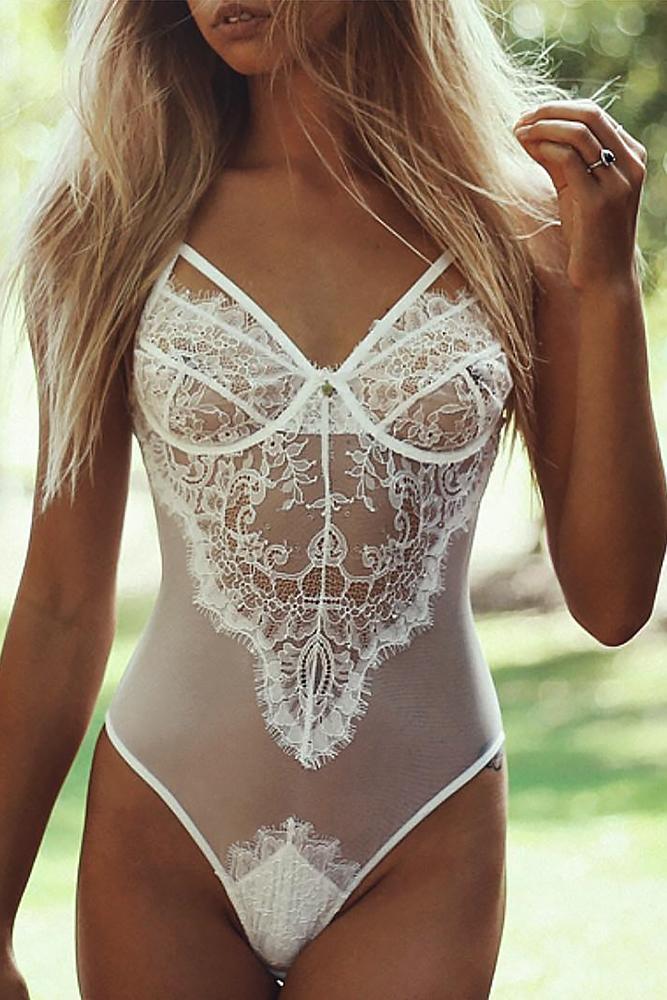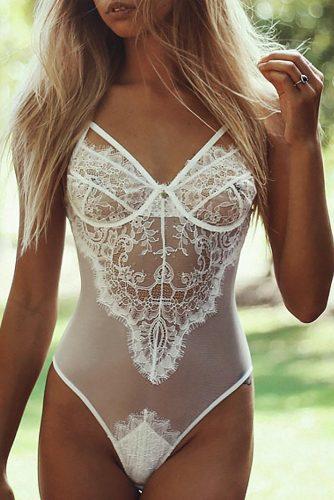 Photo 13-15: Fabulous Lace Lingerie
Although many fabrics are available, lace bridal lingerie is really the only choice to look at. Classic lace covers as much (or as little) as you want, hugs your curves, offers terrific texture and looks excellent in whichever color floats your boat. Directional patterns are great for leading the eyes exactly where they're meant to go. Stretch lace offers an ideal combination of curve-hugging tightness (keeping everything in place) and a gentle softness. Lace overlays are cool for adding splashes of interest in critical areas.
Source: Vicrotia's Secret, Temptation Lingerie via instagram, Lingerie by victory via Instagram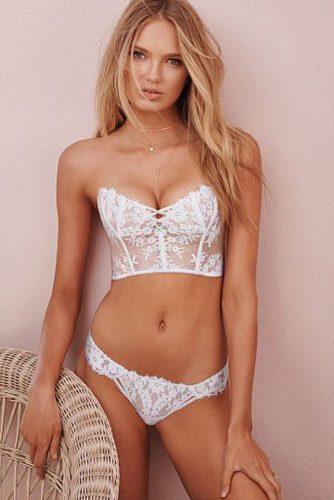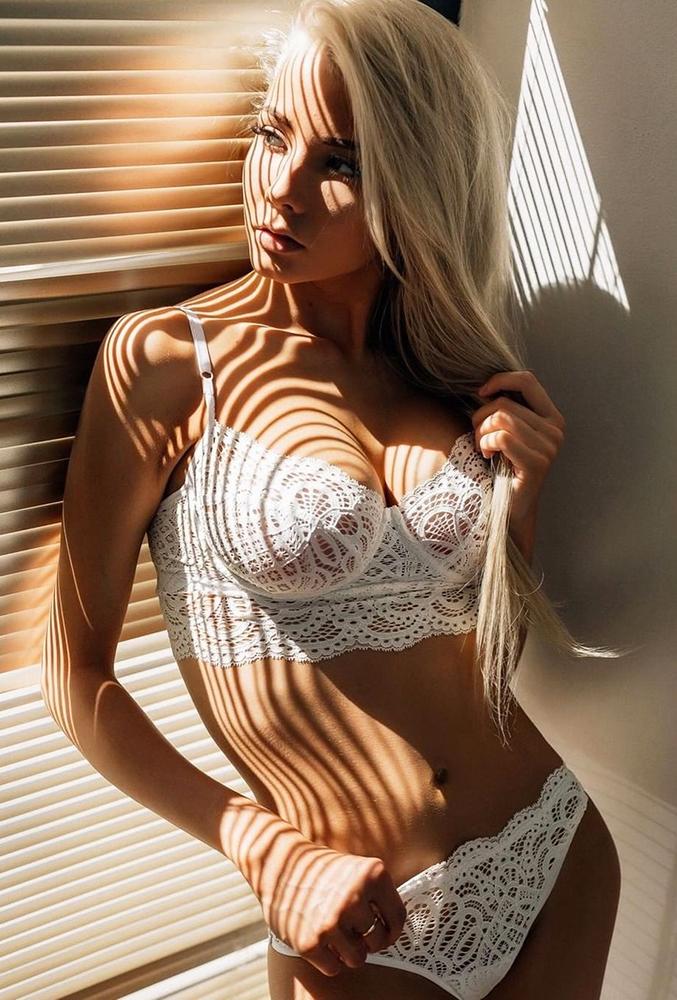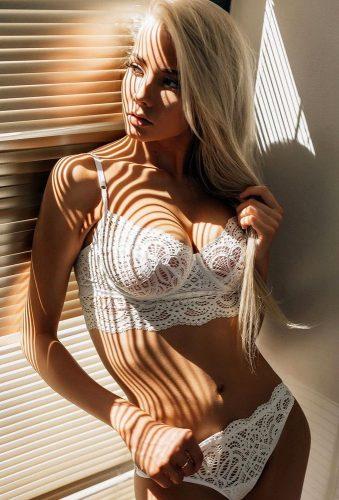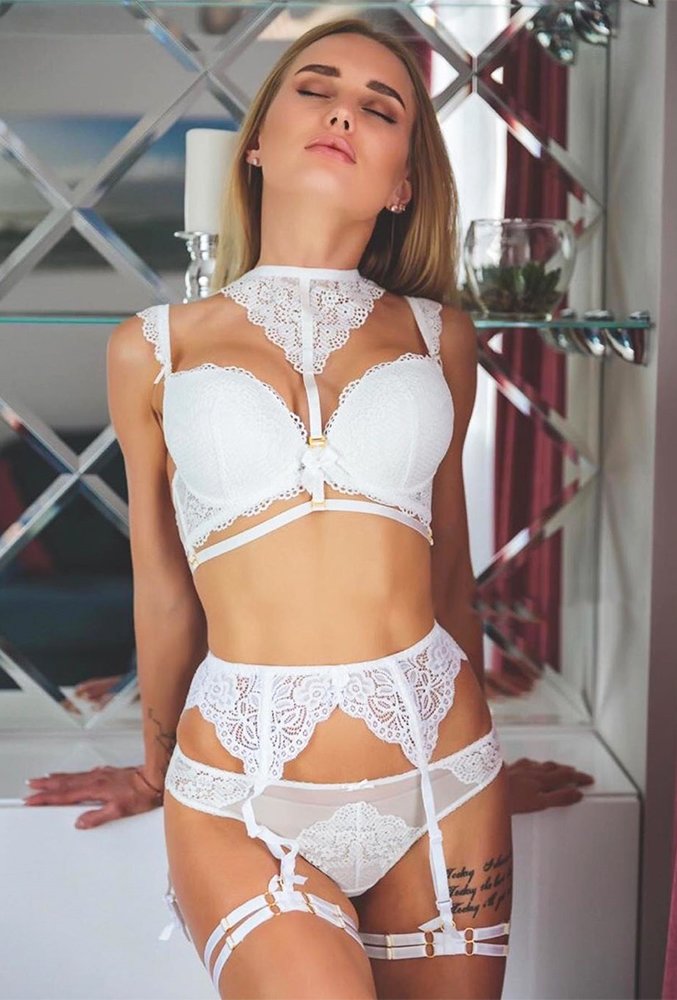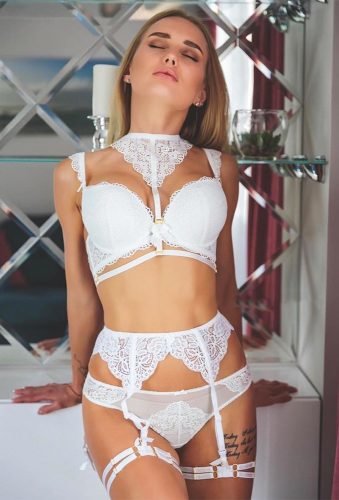 Photo 16-18: Extra Hot Bustier
Body sculpting has to be our number 1 favorite trend. Some brides shy away from that perfect white lingerie set because they're not completely satisfied with one aspect of their body or another. That's no longer an issue with shapewear to the rescue! Flat butt? Little built-in padding will give you that booty you've always wanted. Slightly extra weight on the belly or thighs? Finding intimates with built-in Spanx for those stubborn areas is easy. Small bust? Water bra can quickly add a cup size to your appearance. Take full advantage of all the shapewear on the market and look your absolute best for your sexy wedding album photo shoot.
Source: Honey Birdette via Instagram, Rara Avis Lingerie via instagram, hypnose.lingerie via Instagram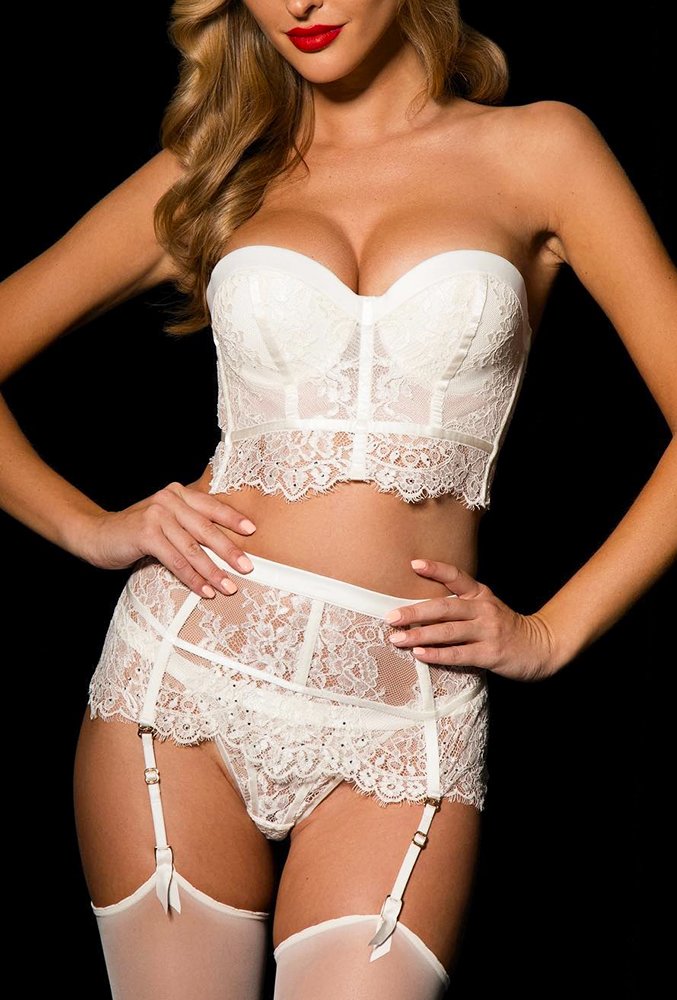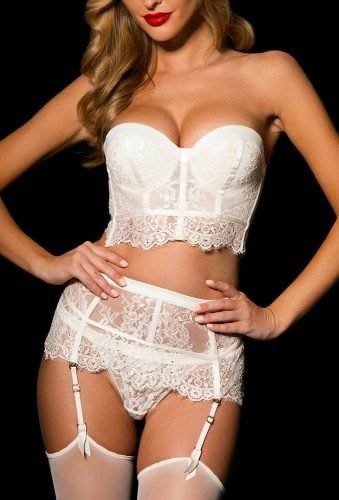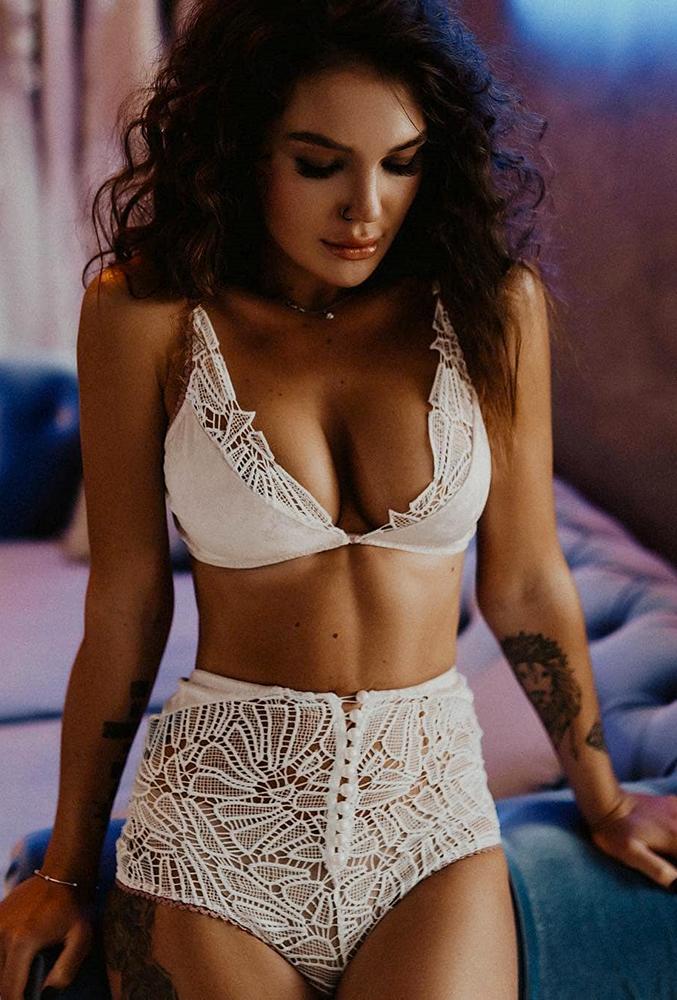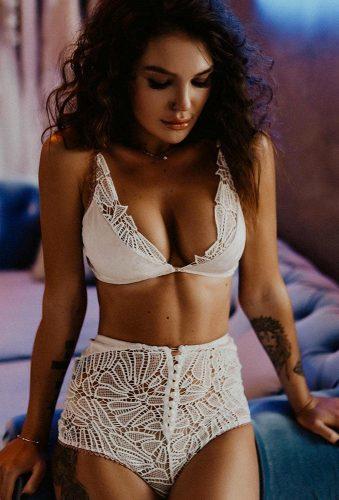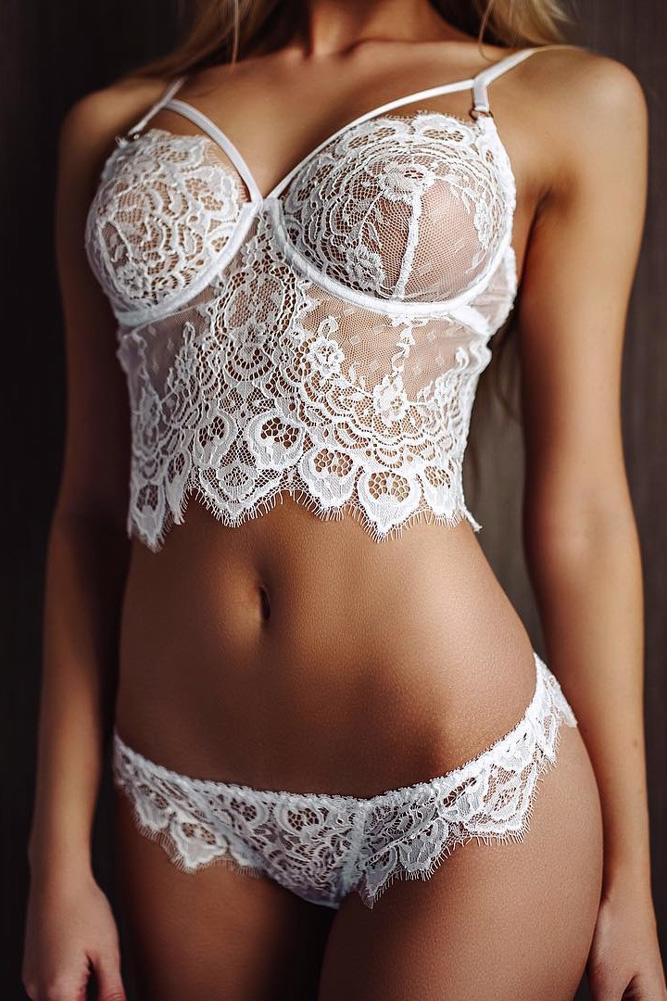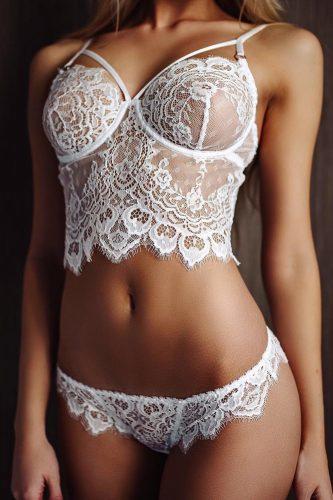 Photo 19-21: Bridal Lingerie For The Hottest Wedding Night
A white bridal corset could be the most seductive lingerie of them all! The contrast between the innocence and purity of the white bridal gown and the white, hot seduction of the not-so-innocent corset is enough to make some men go mad. The groom knows the honeymoon is just around the corner, but he may not be realizing how much effort you are putting into your wedding night attire. A lacy corset or ultra sexy straps are sure to create a memory that will stick with him for the rest of his life.
Source: Odri May via Instagram, hypnose.lingerie via Instagram, Lawithlove via Instagram,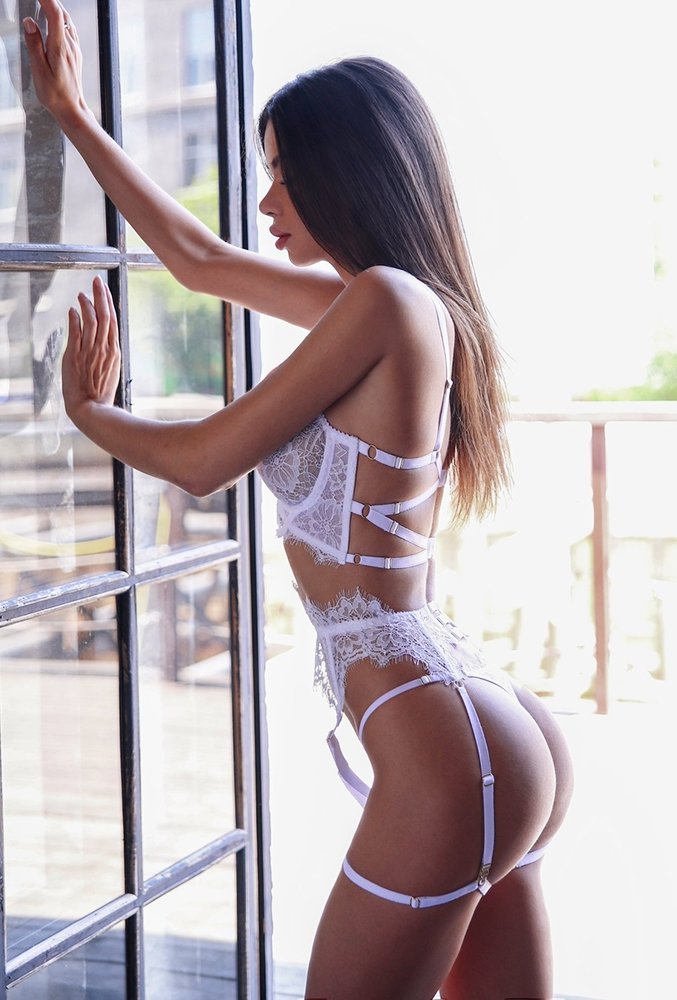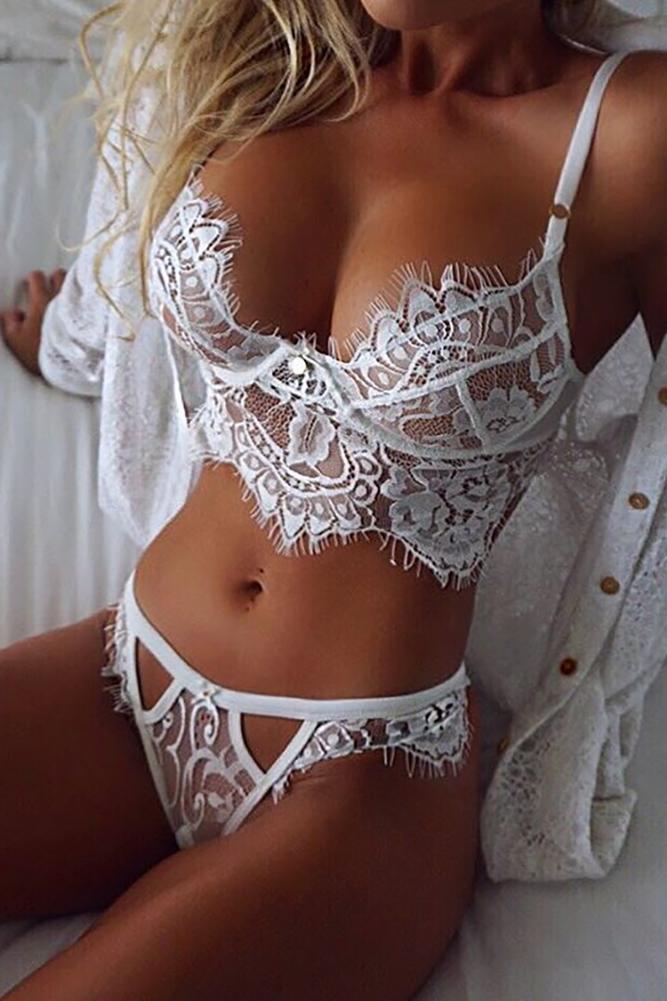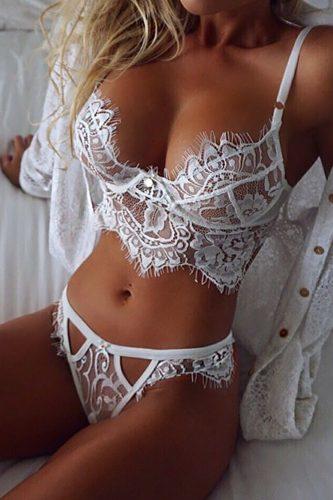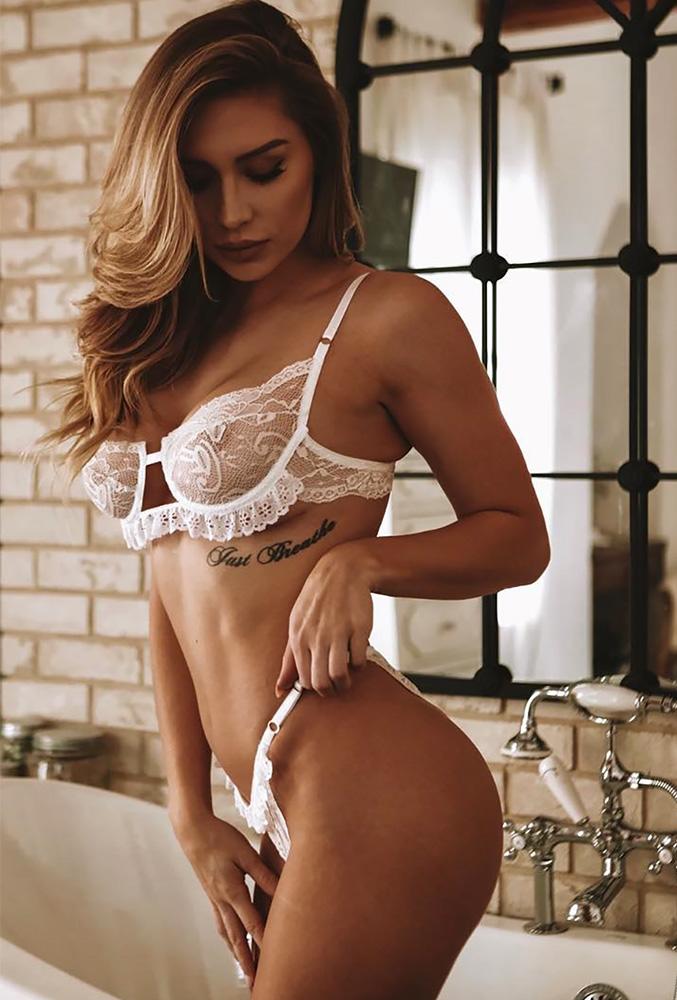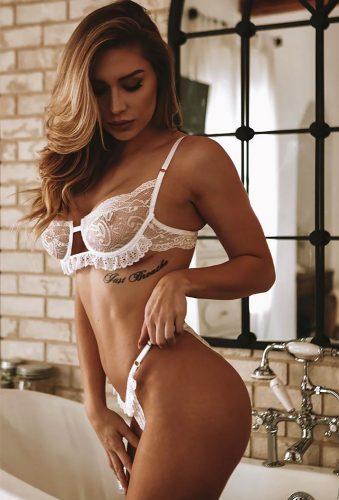 Photo 22-24: Sexy Wedding Lingerie Ideas
Choosing undergarments for a wedding dress is no easy task. Finding the perfect sexy ensemble is tricky enough, but hiding under the wedding gown adds another layer of difficulty. Here are some basic guidelines for your different gown styles.
1. Plunging Neckline: This may be the biggest challenge. A plunging neckline often goes below the bust, making it very likely that your lingerie will make an appearance when it shouldn't. Depending on your size, you may prefer to go braless. Otherwise, try on an assortment of plunging line bras until you find that one that fits.
2. Backless: A lot of teddies and babydoll lingerie sets offer a backless option. If that's not your style, then look into lingerie that features 'invisible' straps that won't be obvious during your walk down the aisle.
3. Strapless: Strapless bras for a wedding dress is a good option. But, if your bridal gown is leaving your neckline and shoulders on full display, this may be the perfect opportunity for that sexy corset of your dreams.
4. Slinky Silhouette: This is the perfect time to make use of shapewear lingerie. Along with tightening and toning your look, shapewear removes the unwanted lines and seams that tend to protrude under slinky silhouette bridal gowns.
5. A-line: A-line wedding gowns are the most versatile when it comes to lingerie choices. Take advantage of being covered up by your gown by choosing the sexy strappy lingerie look. You'll be so beautiful in your dress, and your man will be shocked – in the best way – when he sees what's waiting for him underneath.
Source: Odri May via Instagram, honeybirdette via Instagram, Theblondeintimates via Instagram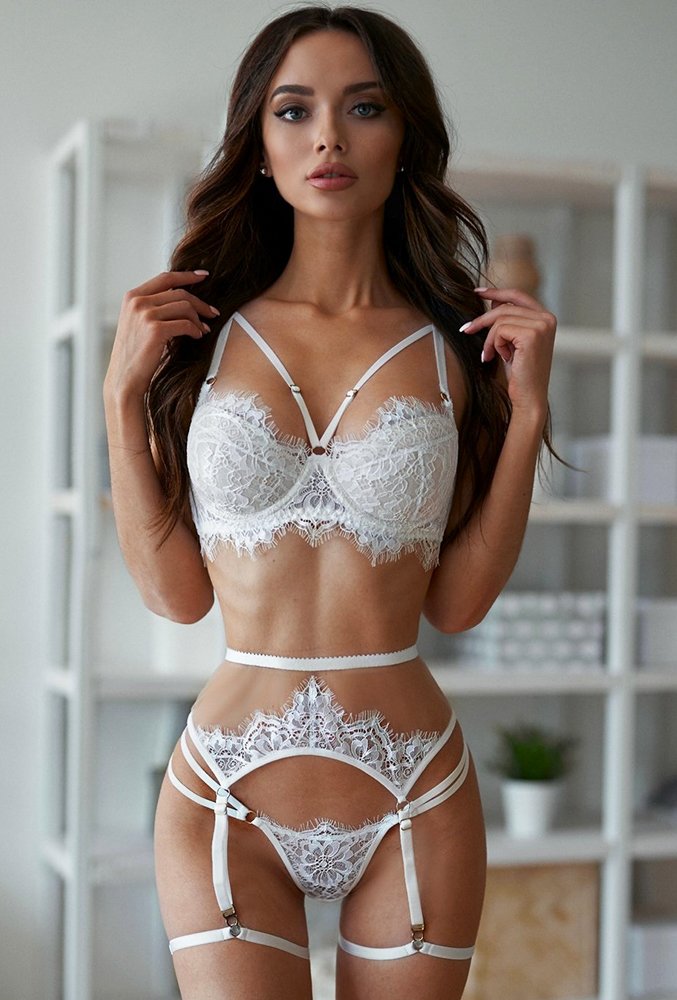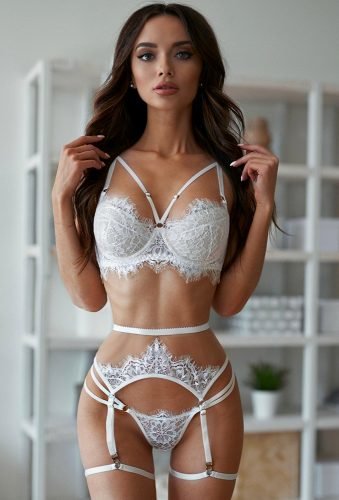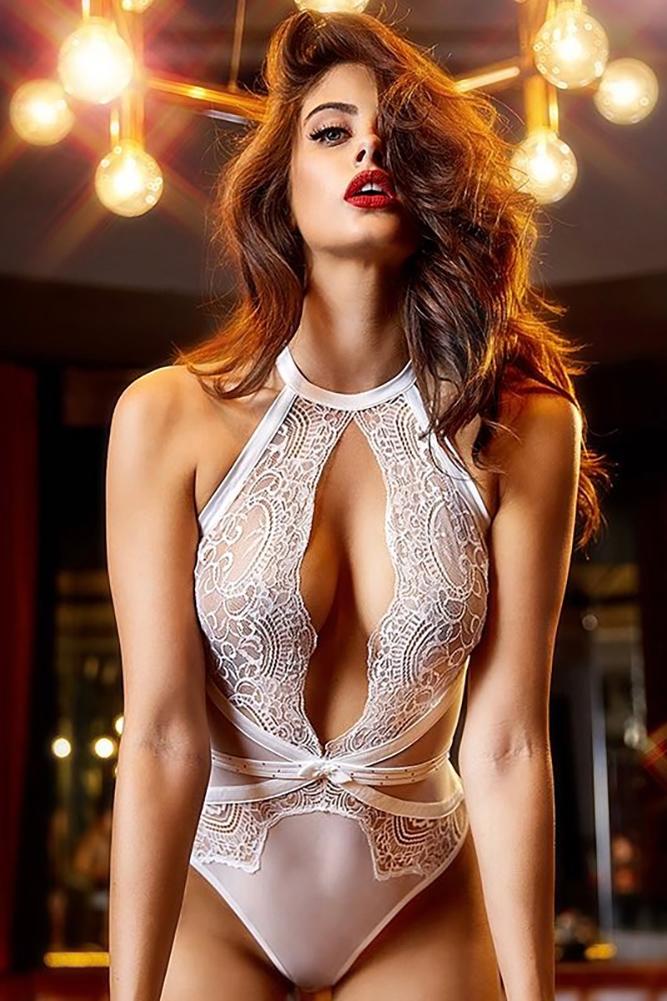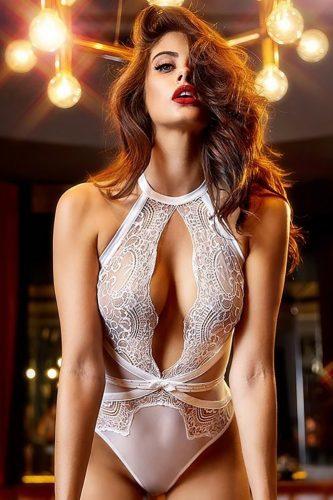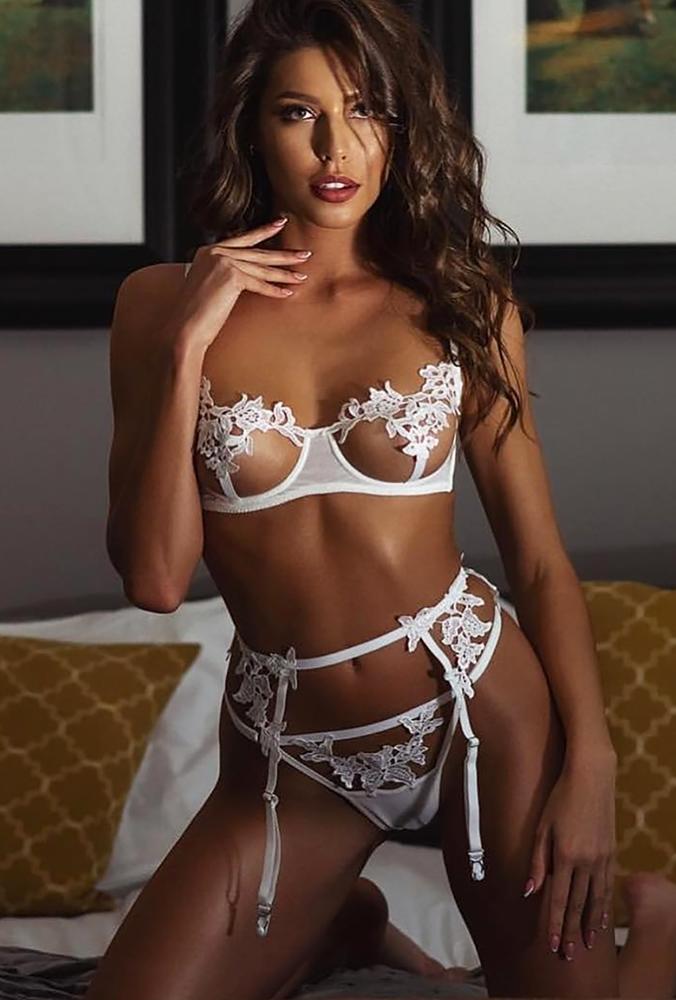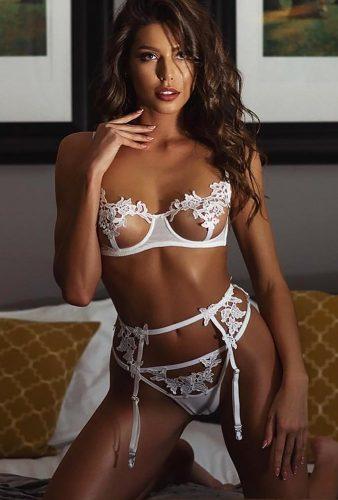 Photo 25-27: Tempting Bridal Lingerie
That first night as man and wife will definitely leave him wanting more. So give it to him!
Source: Odri May via instagram, Alisa UA, doses_of_style via instagram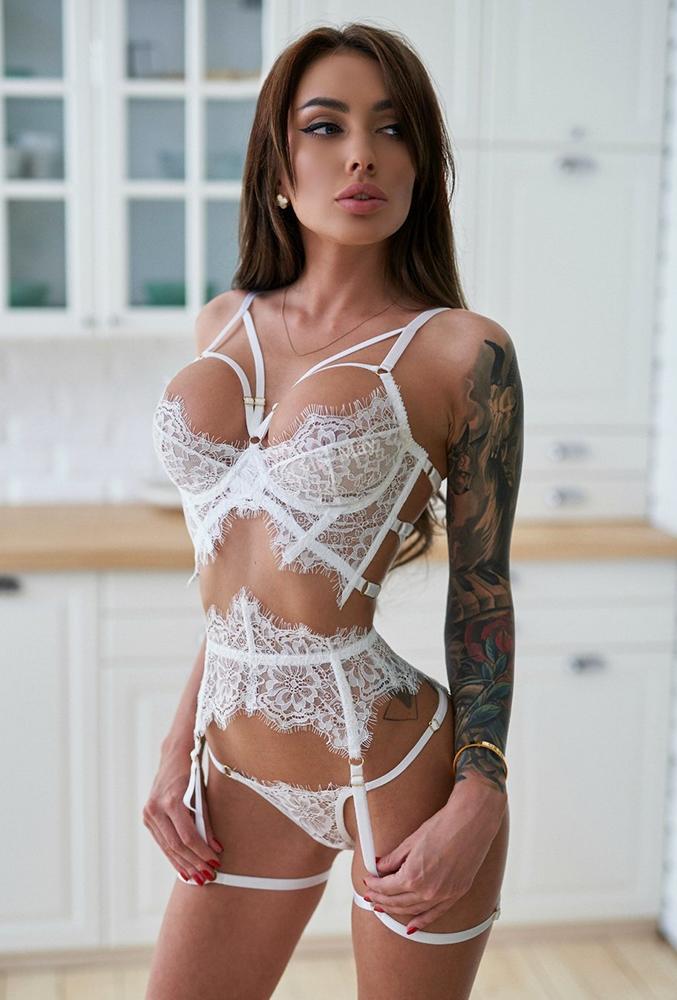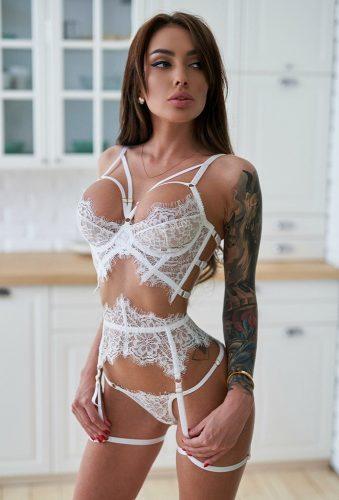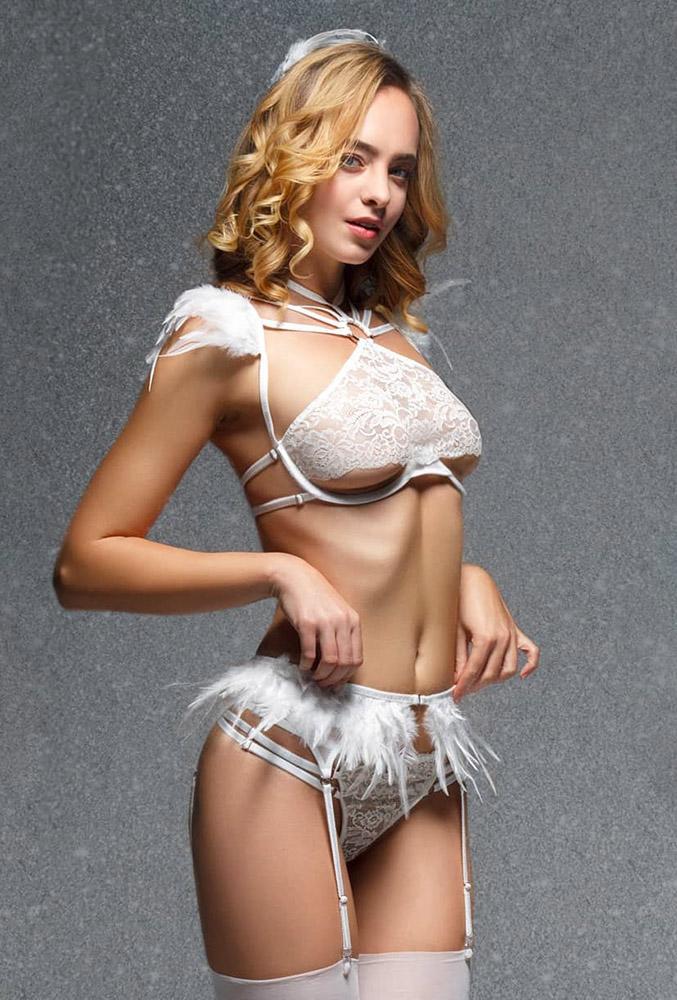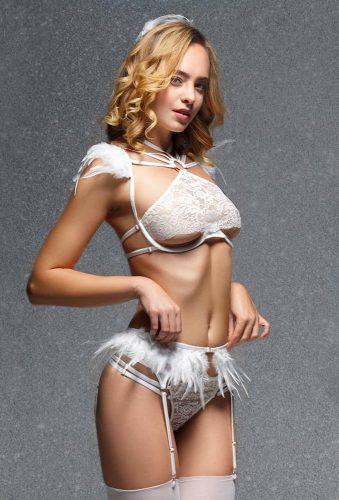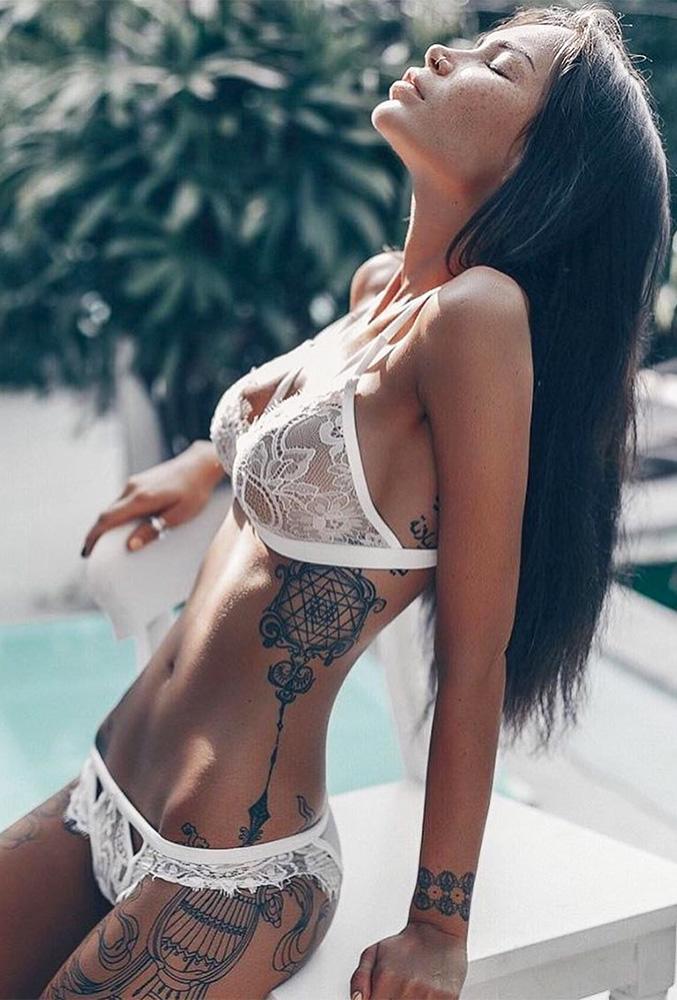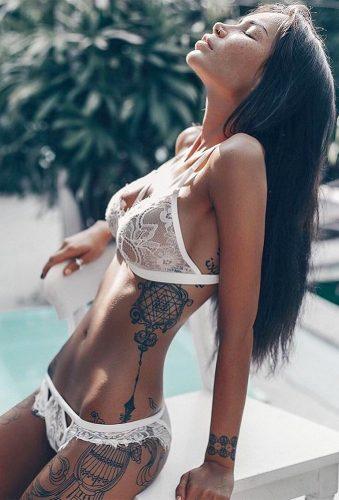 You'll be spending more than one night together on your honeymoon. The first night should be your knock out, but you should take advantage at every turn with a sexy bathing suit, a light and lacy robe, and a charming chemise. Not all of these will make it into the photo album, but they've indeed made it into his dreams.
Photo 28-30: Seductive Wedding Lingerie For The Special Night
The whole idea is to treat your man to a night he'll never forget. If you find that your wedding gown isn't giving you enough lingerie options, plan for a wardrobe change! Where regular underwear or shapewear under your dress and shift into your intimates later on in the night. This way, you'll get to wear whatever you want without sacrifice. Plan your boudoir photo shoot well in advance and get them printed in time to leave a sample for the groom earlier on in the day. Let him know what he's been waiting for.
Source: Alisa UA, rara_avis_lingerie , rara_avis_lingerie via Instagram,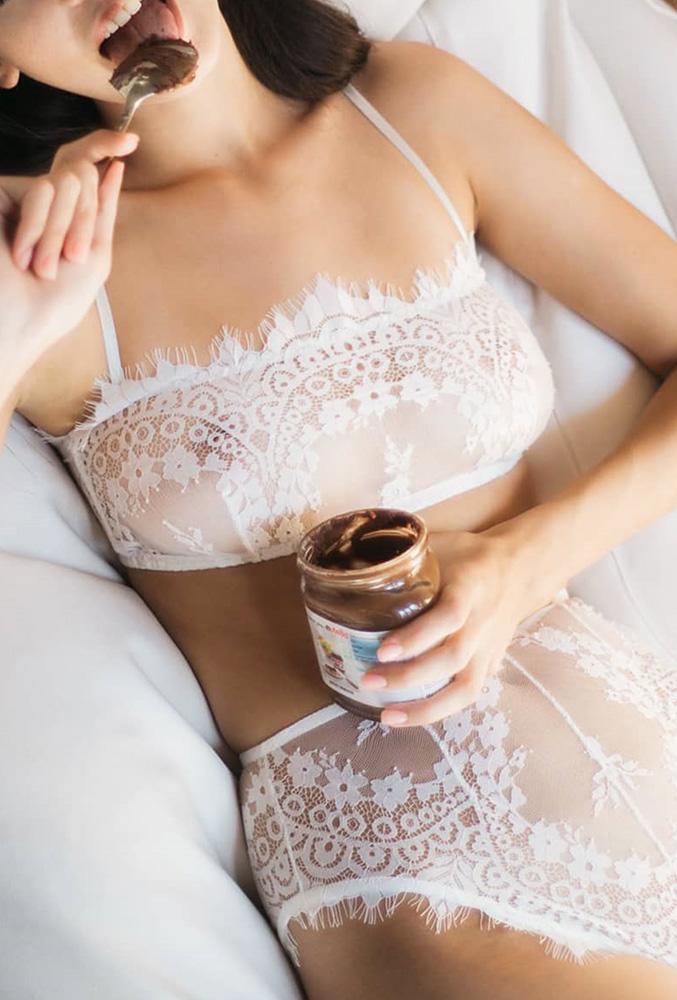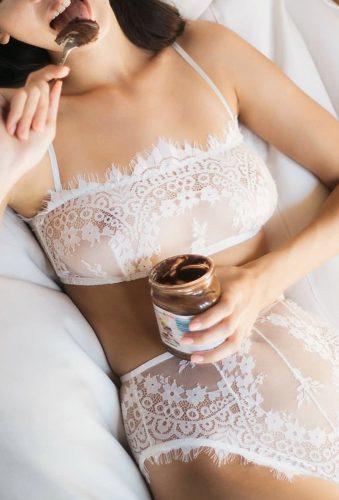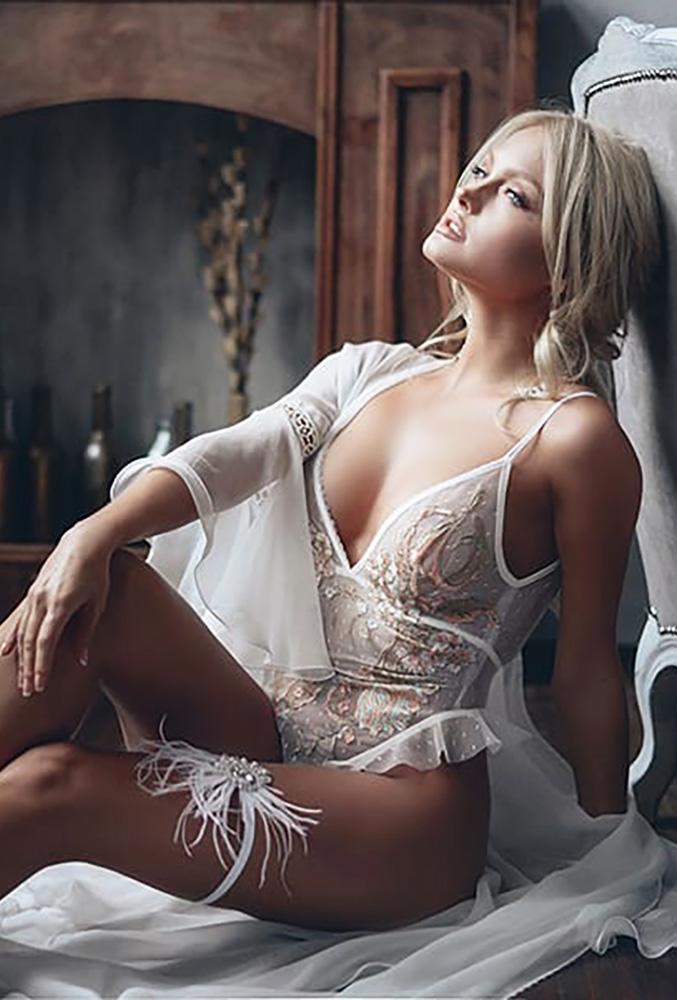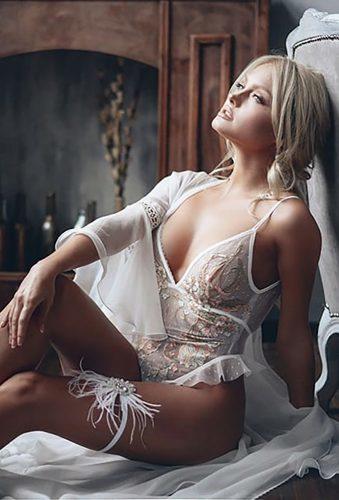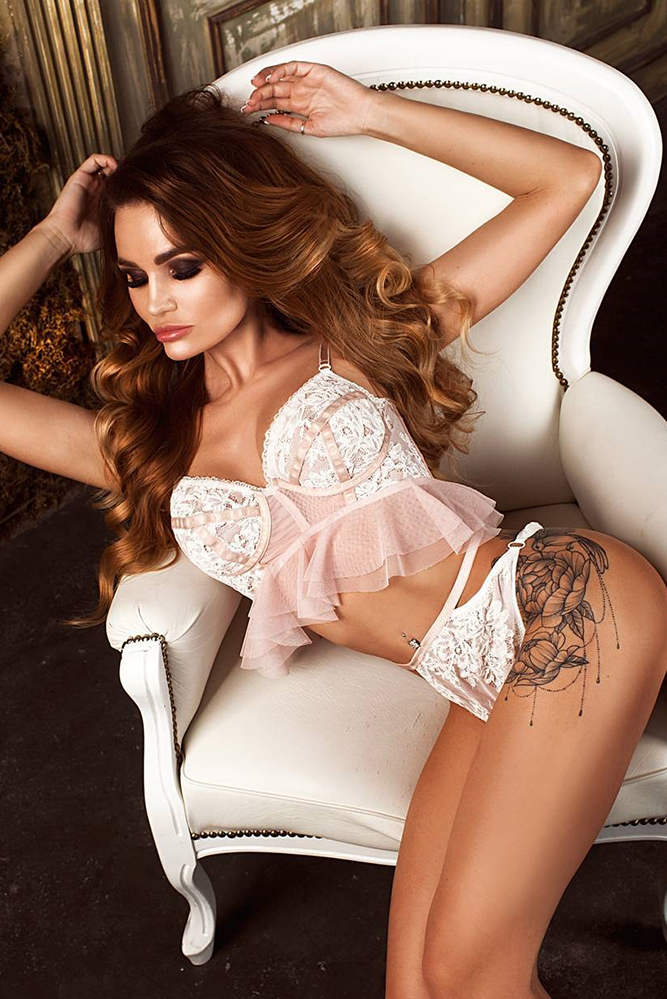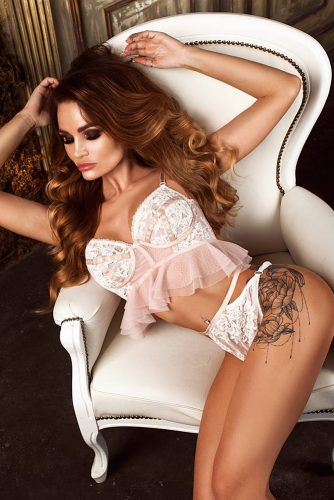 Photo 31-33: Charming High-Waisted Lingerie
High-waisted cuts have been coming back into a trend in the world of fashion. This cut covers more but tends to accentuate the hips more. Brides in search of the perfect plus size wedding lingerie should look to this option. It hugs you exactly where you want it to, matches with beautiful varieties of bras or corsets, and you'll feel like a smoke show with the addition of stockings and garters.
Source: rara_avis_lingerie via Instagram, rara_avis_lingerie via Instagram, Miss Tic Lingerie ua via Instagram,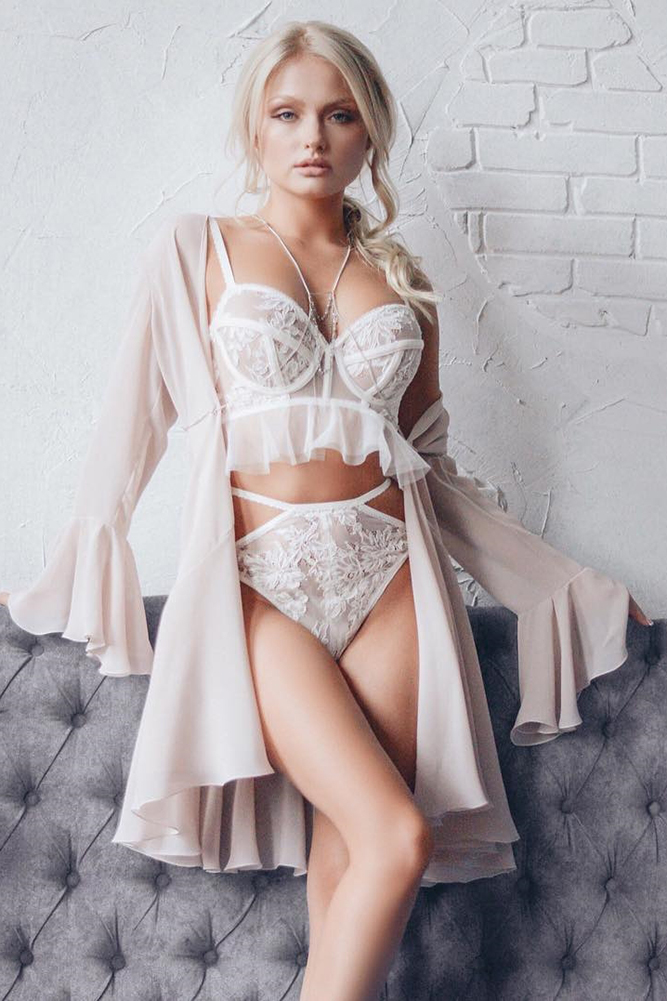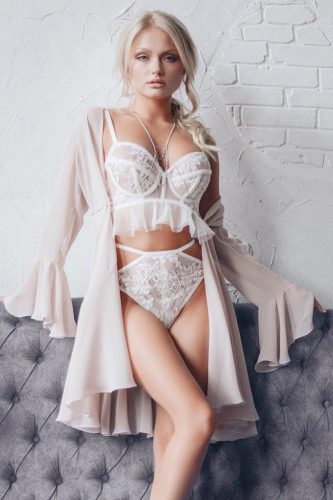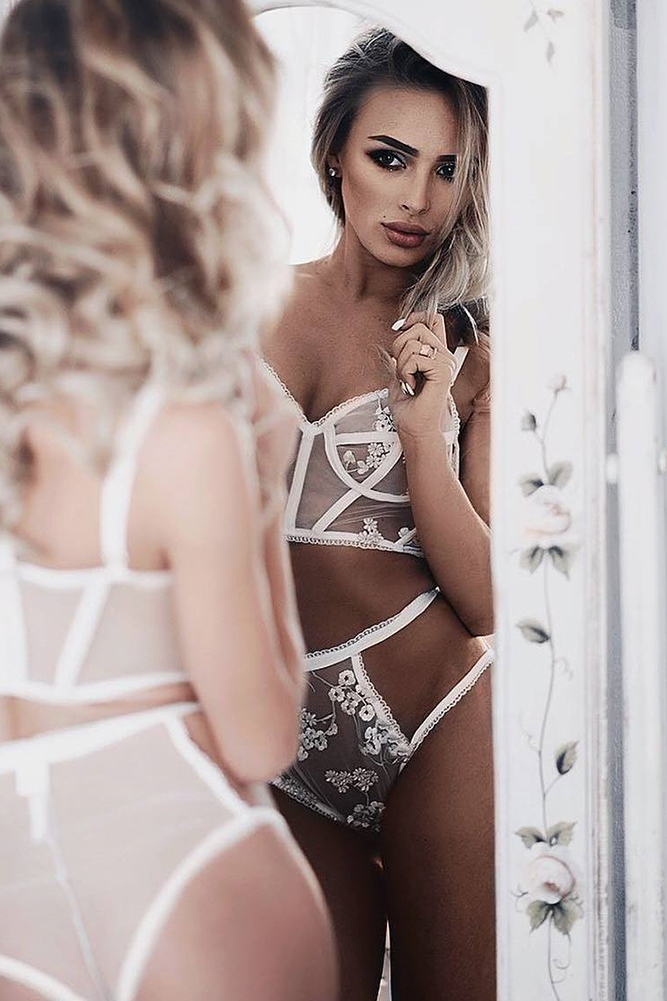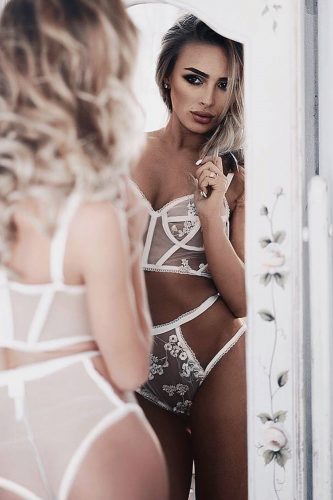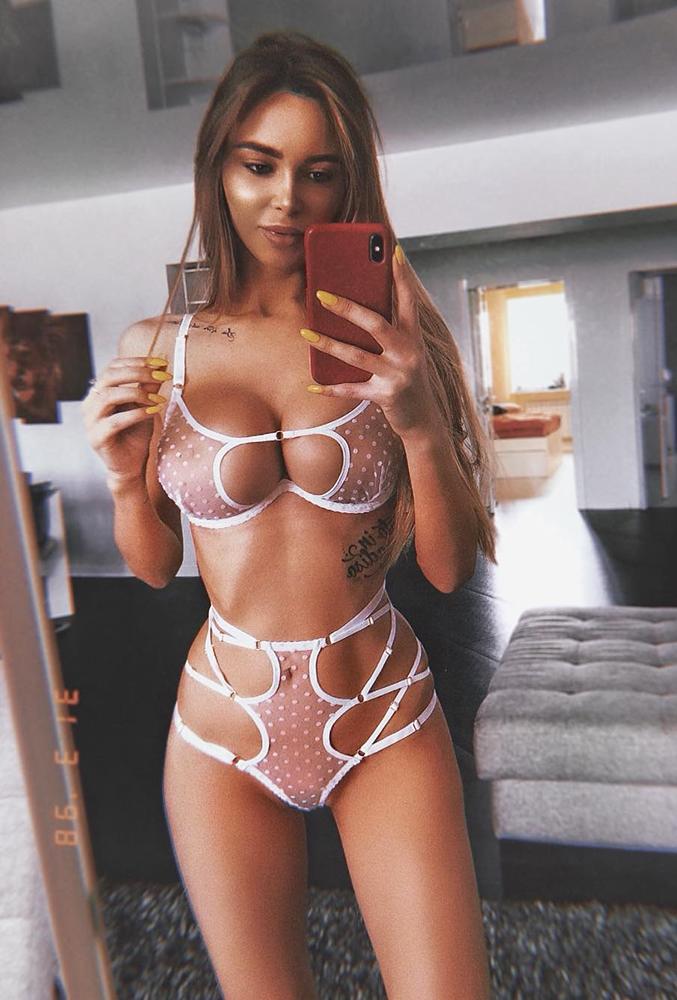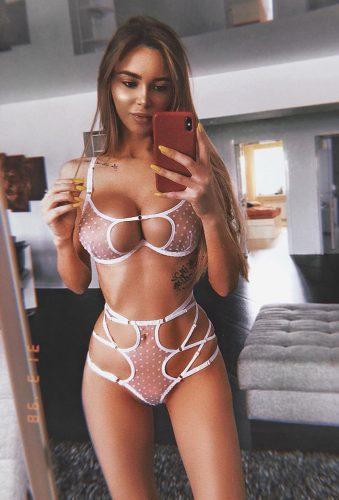 Photo 34-36: The Best Ideas For Gentle Brides
We've mentioned a bunch of super sexy lingerie options. But sometimes simple is better. A lace bride robe with a simple lingerie set and stockings underneath is all you need to set the mood. Adding this layer has the added benefit of a little more effort going into taking it all off. Remember, this is your honeymoon. The process should be thoroughly enjoyed and take all night.
Source: rara_avis_lingerie, Ellice Lydia, Rara Avis Lingerie via instagram,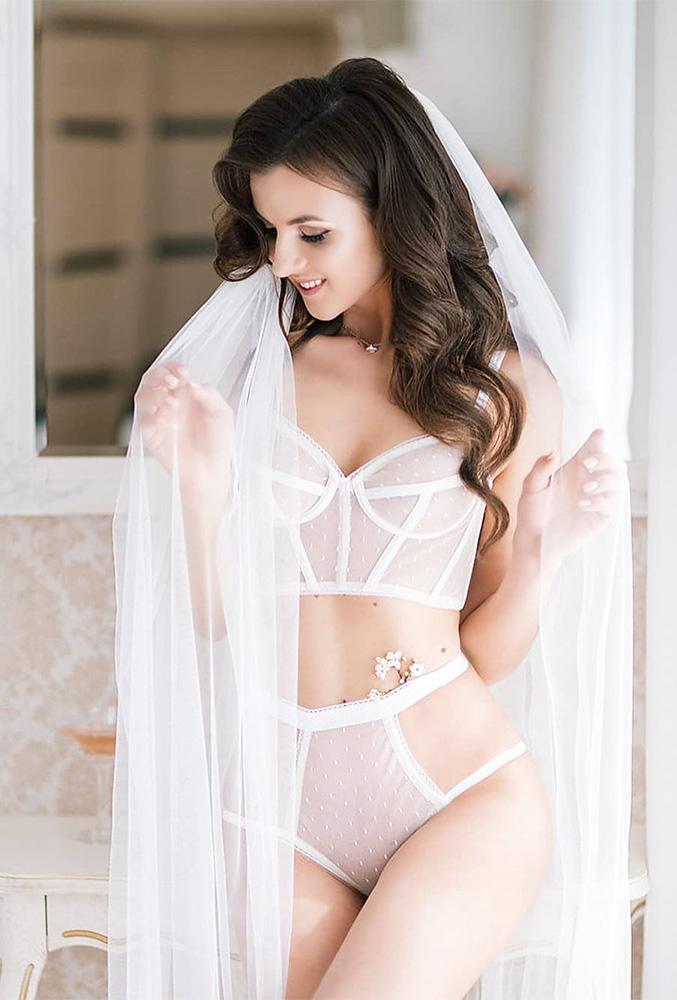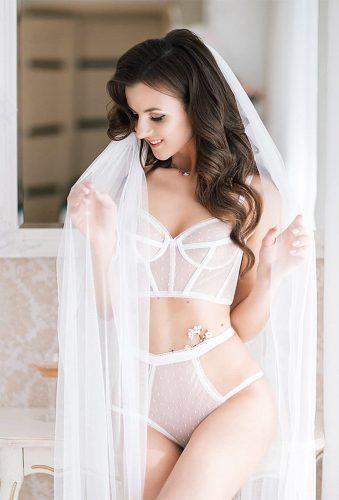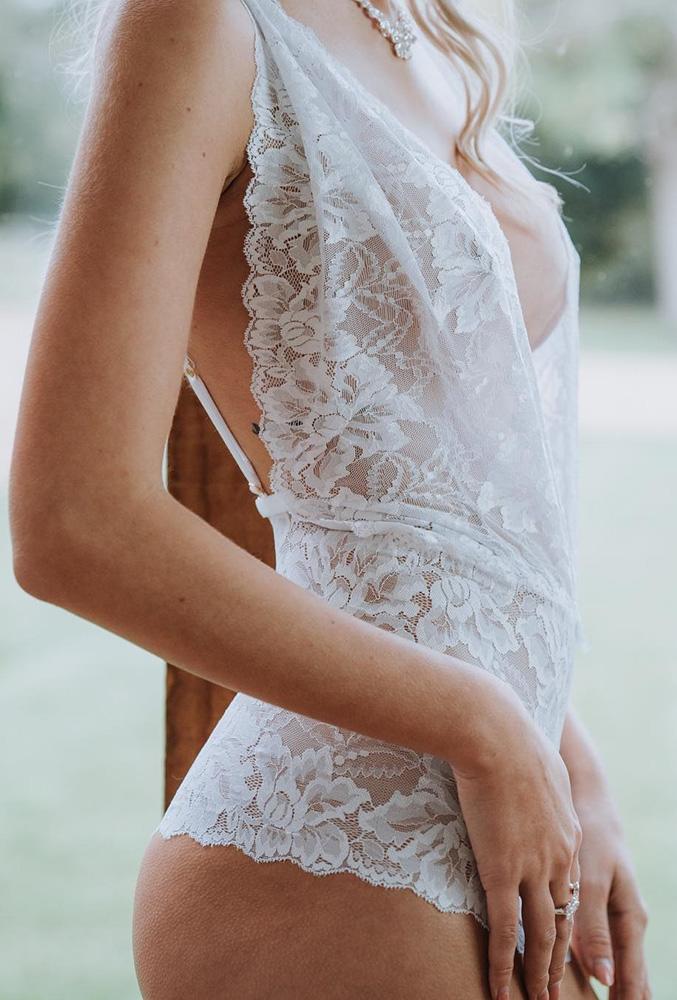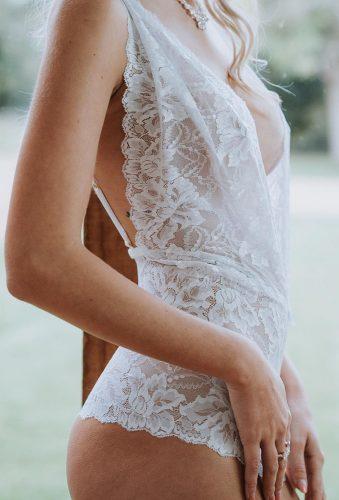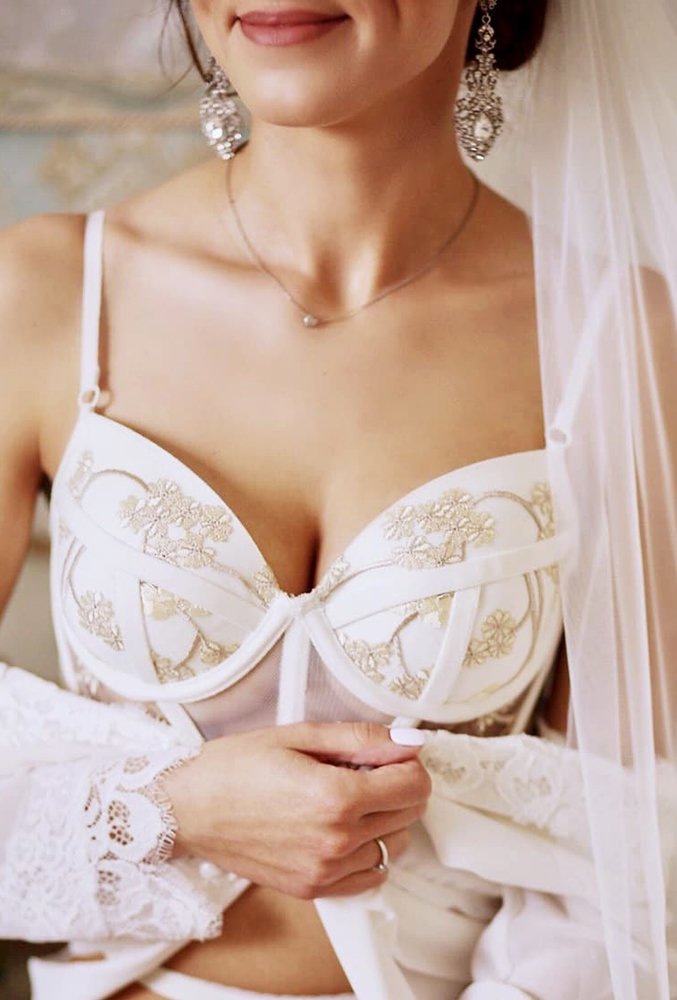 Photo 37-39: Lingerie That Will Surprise Your Man
We'll leave you with two parting words of wisdom. First, choose something a little complicated. You took a long time to find your sexiest look, and it should take more than 30 seconds for him to get you out of it. Don't go overboard though; you wouldn't want to spoil the mood with something that becomes frustrating.
Source: Miss Tic Lingerie ua via instagram, Bridalicioushq, rara_avis_lingerie,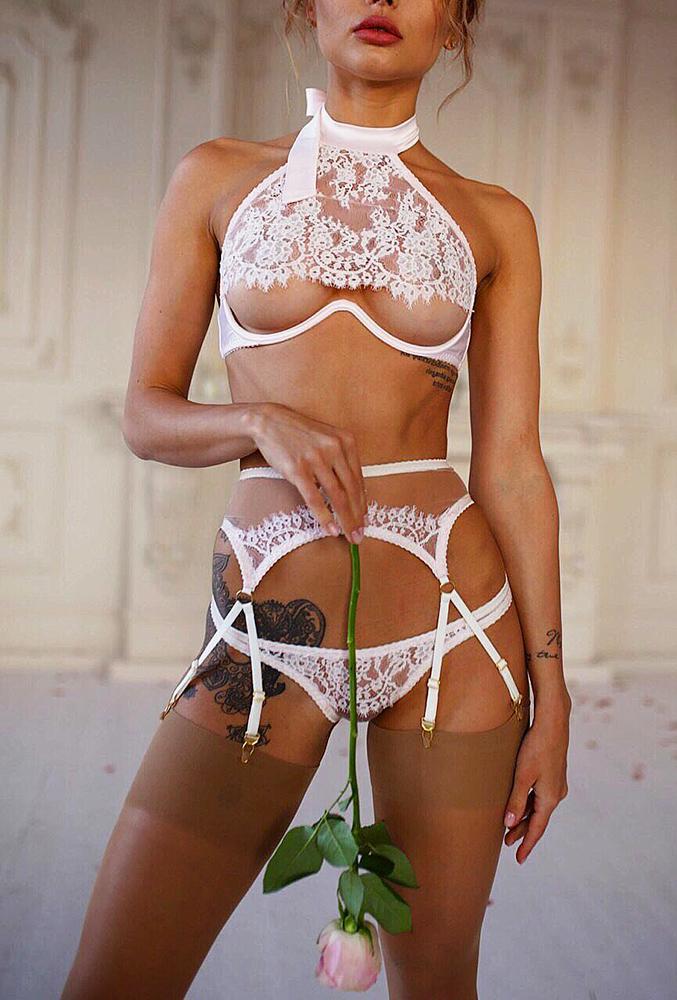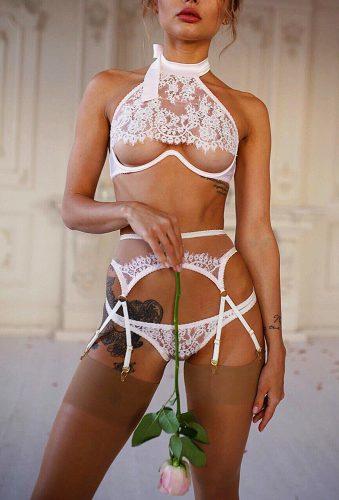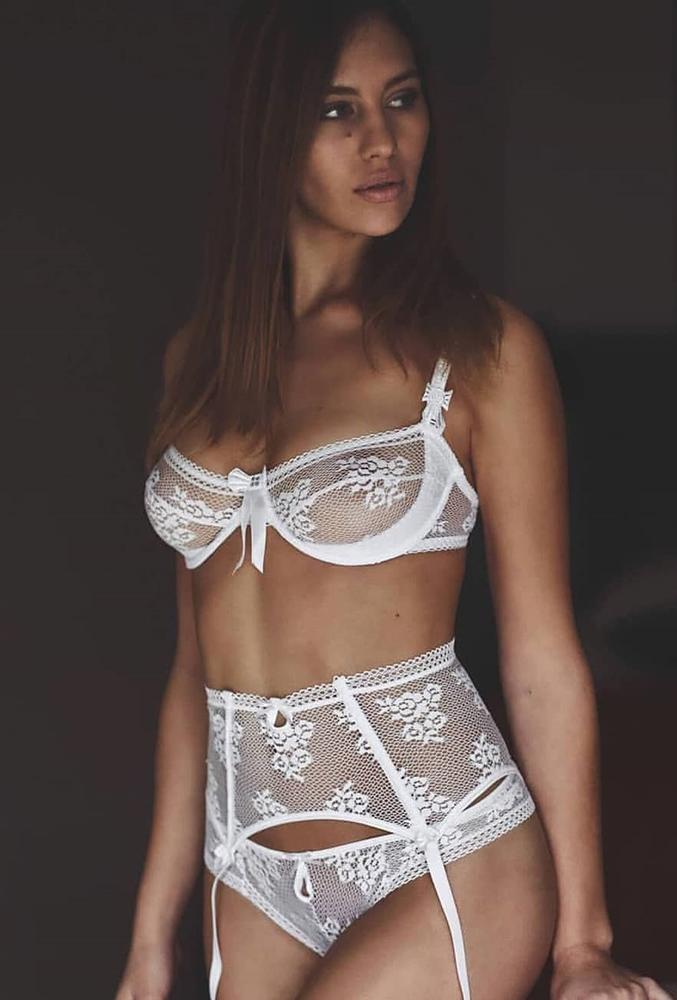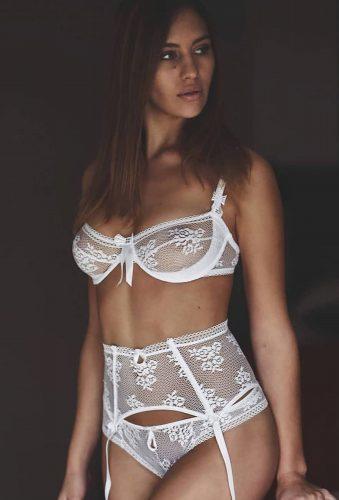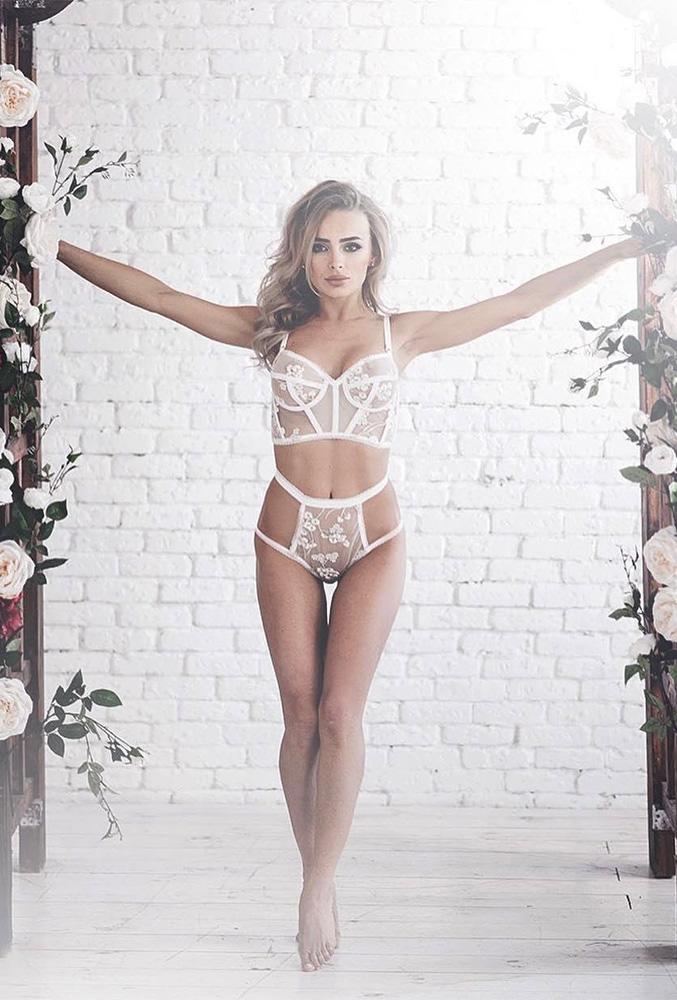 Lastly, choose something that you love as much as he will. Your skin and curves are sexy enough, but remember, he fell in love with your smile. There's nothing sexier than confidence!
Photo 40-42: Aluring Bridal Lingerie Ideas
Source: Ellicelydia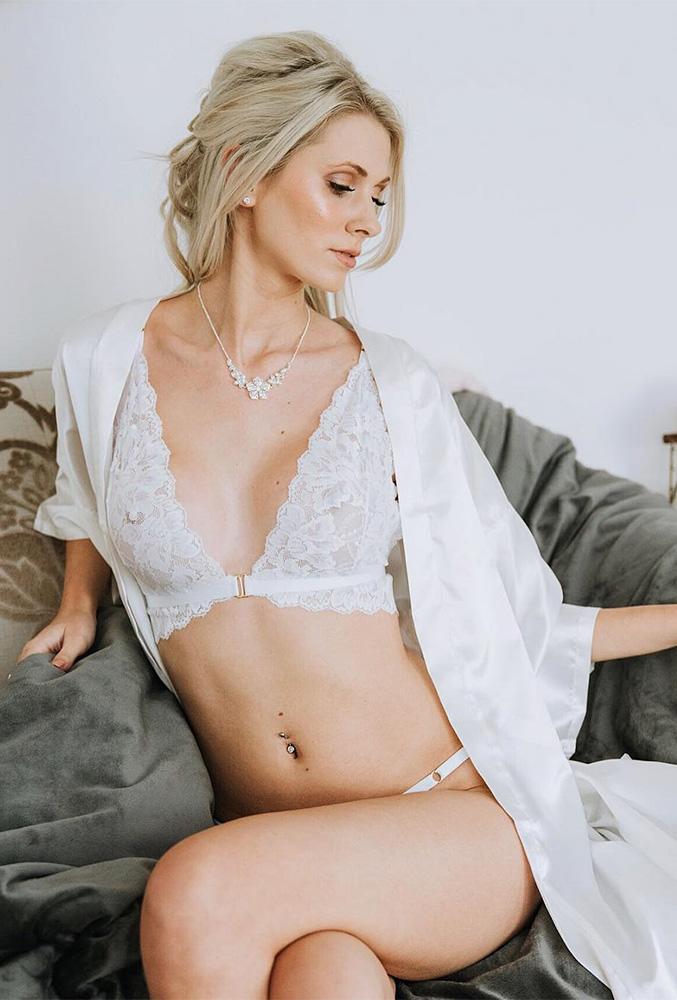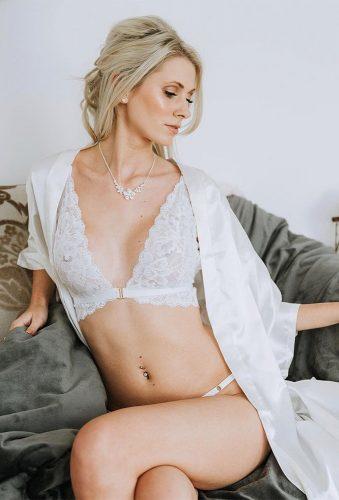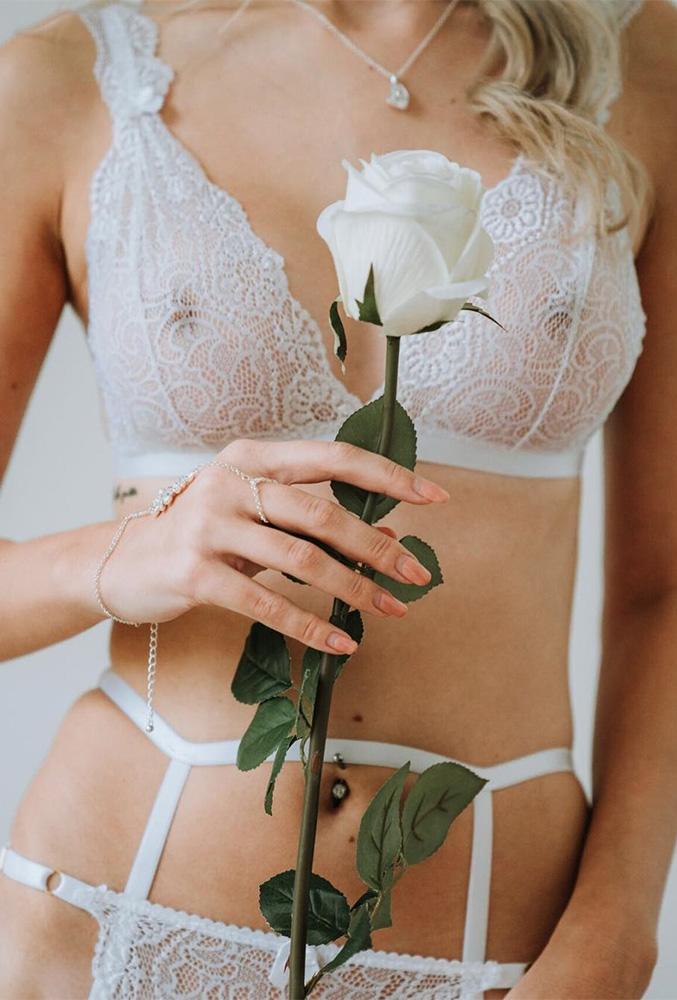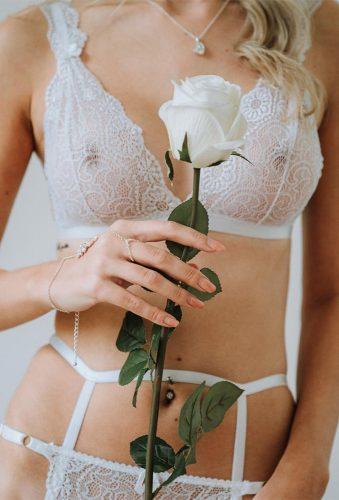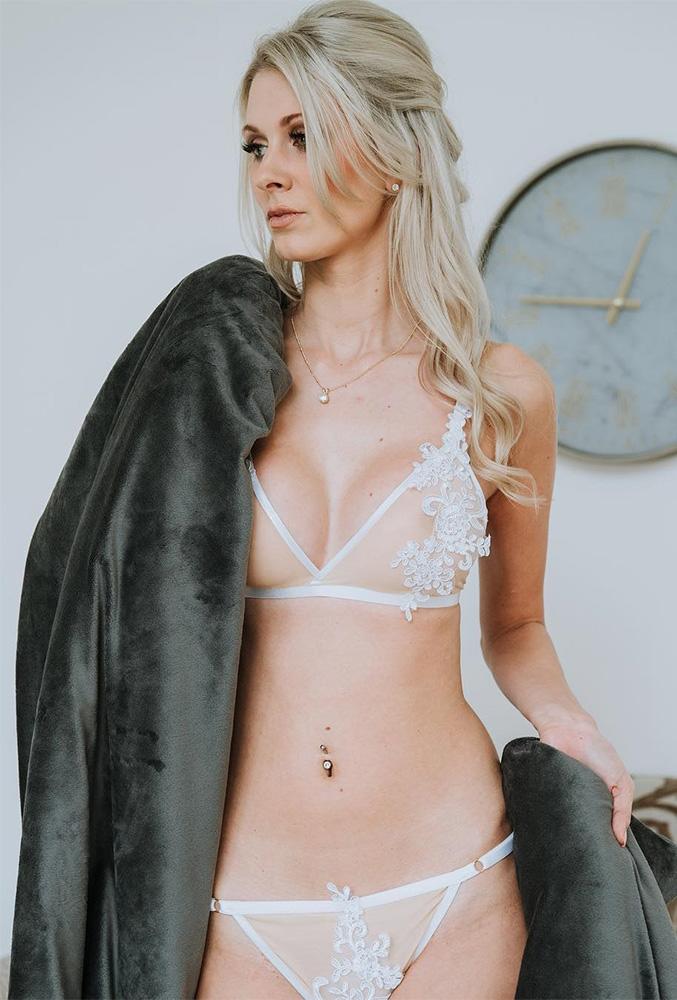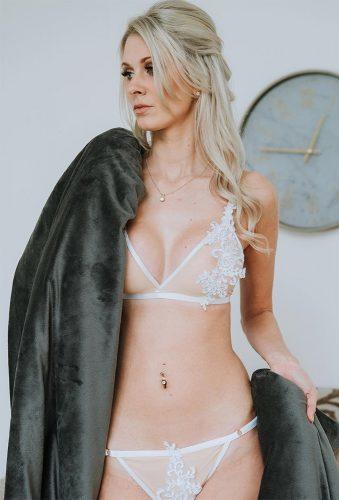 Photo 43-45: Seductive Lace Set
Source: Desirexlingerie, Rara avis lingerie, Desirexlingerie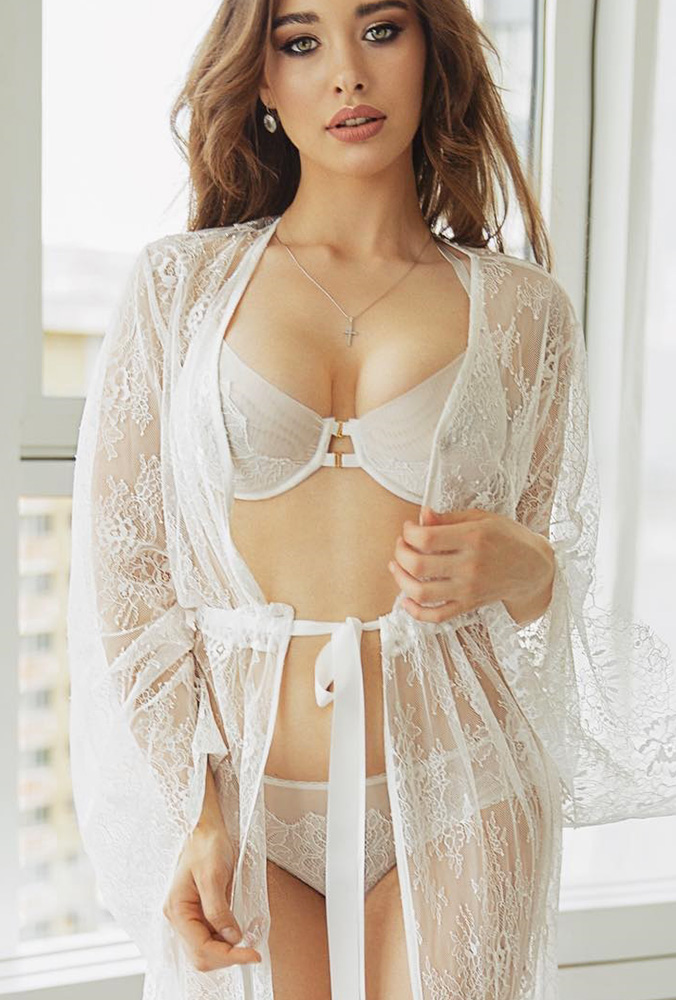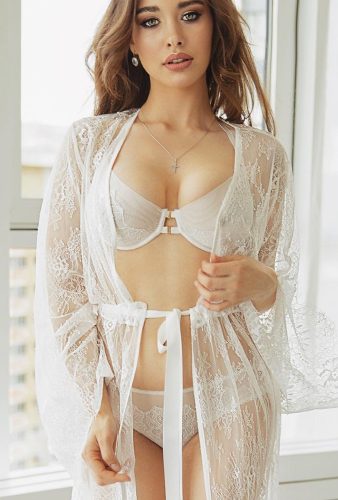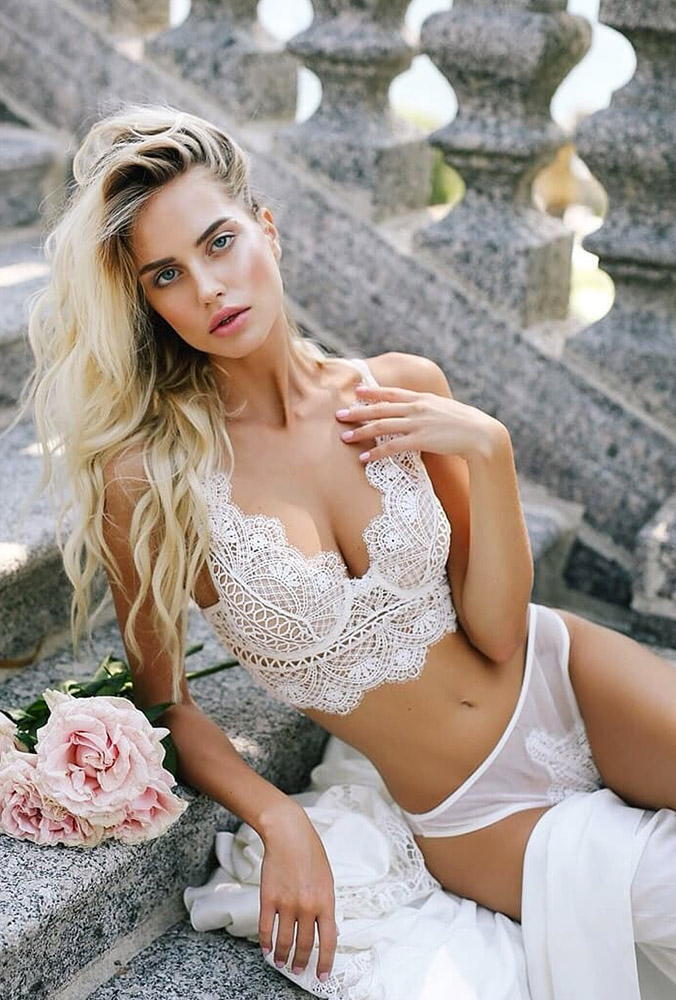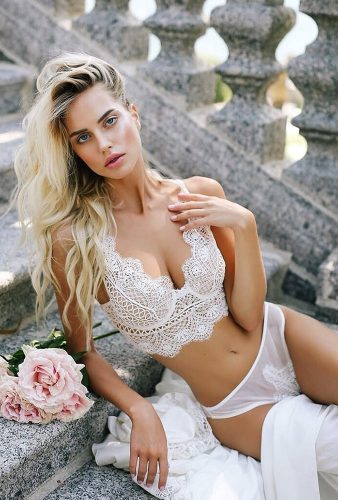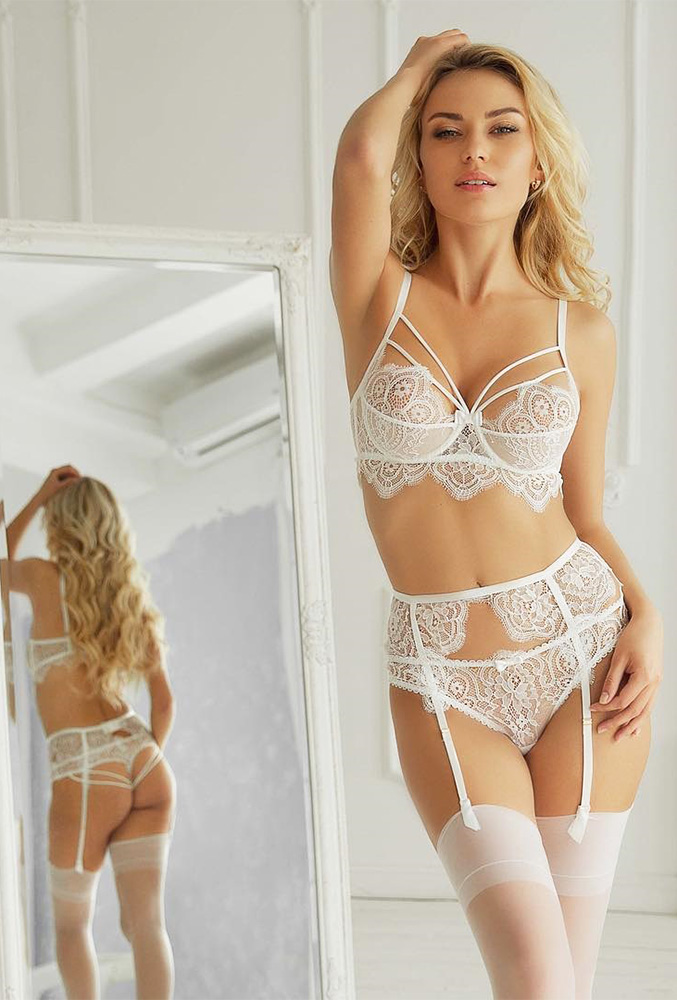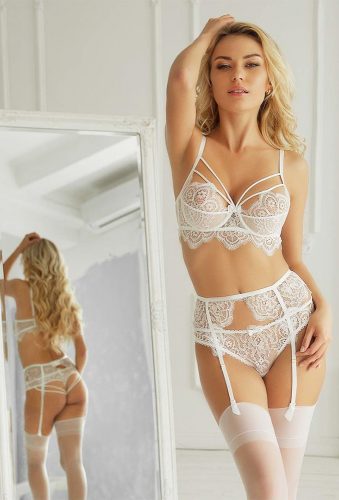 Photo 46-48: Lingerie For Passionate Night
Source: Rara avis lingerie, gooseberryintimates via Instagram, Yolene Atelier