It is extremely popular today for couples to write their own vows.
It makes the ceremony more personal and memorable.
However, you may find yourself drawing a blank. Or you could be the best man or maid of honor and have to give the toast and you are suddenly tongue-tied and at a loss for words.
Below is a list of 31 beautiful and inspirational wedding quotes about love and marriage, including quotes about love at first sight and how to make your marriage last.
Choose your favorites and win over the crowd with your eloquence.
1. Love Is…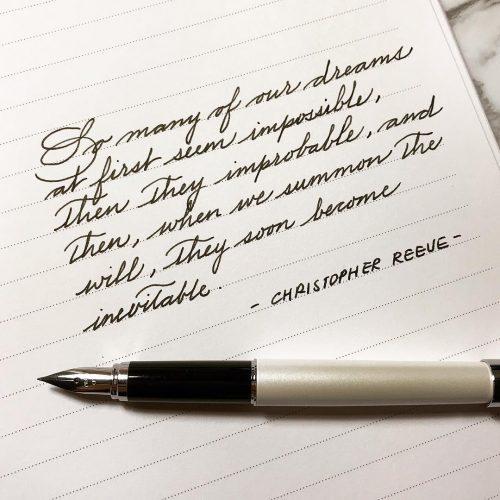 "To find someone who will love you for no reason, and to shower that person with reasons, that is the ultimate happiness." —Robert Brault
"Love recognizes no barriers. It jumps hurdles, leaps fences, penetrates walls to arrive at its destination full of hope." —Maya Angelou
"Love doesn't make the world go round. Love is what makes the ride worthwhile." —Franklin P. Jones
"Two souls with but a single thought; two hearts that beat as one." —Friedrich Halm
"It is love that makes impossible possible." —Indian Proverb
"Being deeply loved by someone gives you strength, while loving someone deeply gives you courage." —Lao Tzu
"Love is life. And if you miss love, you miss life." —Leo Buscaglia
"You know you're in love when you can't fall asleep because the reality is finally better than your dreams." —Dr. Seuss
You might also like 62 Uncommonly Beautiful Love Quotes
2. Falling In Love
"I'm feeling alive and with every breath that I take, I feel like I've won. You're my key to survival." —Secondhand Serenade
"Once in a while right in the middle of ordinary life, love gives us a fairy tale." —Unknown Author
"For it was not into my ear you whispered, but into my heart. It was not my lips you kissed, but my soul." —Judy Garland
"When you realize you want to spend the rest of your life with somebody, you want the rest of your life to start as soon as possible." —When Harry Met Sally
"When you look for the right person, you always end up with the wrong one. But when you just sit by the corner and wait, he comes along and shares the corner with you." —Unknown Author
"Before we met, I was as lost as a person could be and yet you saw something in me that somehow gave me direction again." —Nights in Rodanthe
"To find someone who will love you for no reason, and to shower that person with reasons, that is the ultimate happiness." —Robert Brault
"In the arithmetic of love, one plus one equals everything, and two minus one equals nothing." —Mignon McLaughlin
"Whatever our souls are made of, his and mine are the same." —Emily Brönte
"You know when you have found your prince because you not only have a smile on your face, but in your heart as well." —Unknown Author
You might also like 25 Romantic Quotes You Should Say To Your Love
2. Wedding Quotes About The Meaning Of Marriage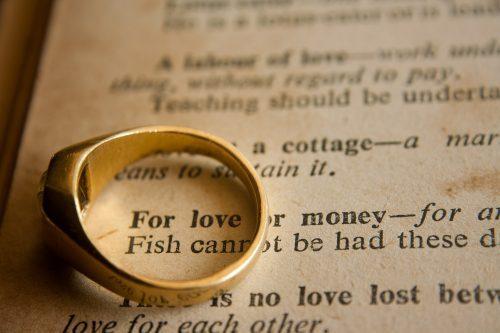 "Being someone's first love may be great, but to be their last is beyond perfect." —Unknown Author
A good marriage is one which allows for change and growth in the individuals and in the way they express their love." —Pearl S. Buck
"You don't marry the person you can live with … you marry the person you can't live without." —Unknown Author
"You make me happier than I ever thought I could be, and if you let me, I will spend the rest of my life trying to make you feel the same way." —Friends
"A successful marriage requires falling in love many times, always with the same person." —Mignon McLaughlin
"Grief can take care of itself, but to get the full value of joy, you must have somebody to divide it with." —Mark Twain
"What greater thing is there for two human souls, than to feel that they are joined for life — to strengthen each other in all labor, to rest on each other in all sorrow, to minister to each other in all pain, to be with each other in silent unspeakable memories at the moment of the last parting? —George Eliot
You might also like 46 Inspiring Marriage Quotes For Your Wedding Planning
3. Wedding Quotes On The Everyday Trials Of Marriage
"Grow old along with me; the best is yet to be." —Robert Browning
"Because today, when I look into your eyes, my love for you only grows. It's even stronger now. My love will never waver. And this I vow to you, today, and always and forever." —One Tree Hill
"I wasn't sure that love could survive everything we put it through, but you were. You were sure, you were always sure." —Boy Meets World
"The real act of marriage takes place in the heart, not in the ballroom or church or synagogue. It's a choice you make on your wedding day, and over and over again and that choice is reflected in the way you treat your husband…" —Barbara De Angelis
"The beauty of marriage is not always seen from the very beginning…but rather as love grows and develops over time." —Fawn Weaver
"Love never gives up, never loses faith, is always hopeful and endures through every circumstance." —Corinthians 13:7
You might also like: