We asked brides what are the things they would have changed if they were to plan their wedding again.
Once a couple begins to plan their wedding, there are many sources of advice that will begin to surface. The most difficult part is deciding which advice to take and which should be simply ignored. People will offer words of advice from their experience and though it may be genuine, their outcome doesn't depict your outcome.
Everyone has different wishes for their big day and there are a few things that you may regret not doing at your wedding. We have included a list of things that you may want to think twice about before crossing them off of your wedding day list.
1. Paying Extra For Non-Watermarked Photos
The idea of watermarked photos isn't necessarily a bad one. It will certainly save you some money. However, there are packages that offer high-resolution options with both unmarked photos and marked photos. As a rule, newlyweds receive 300-500 photos with color correction and retouching, You should agree on the number of photos, how many you'd like to have with watermarks and how many will come as the original ones.
Thus, couples should consider this option because it makes it easier to see the true images and share them as well. If opting for watermarked photos, look for photographers that have tastefully integrated the watermark or logo that does compromise the images by the addition.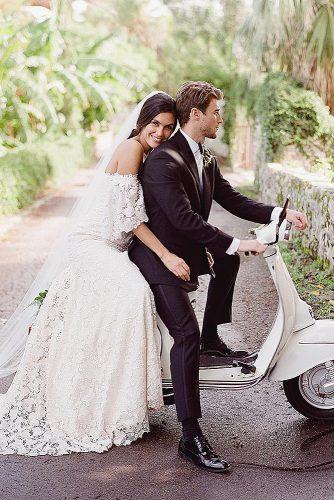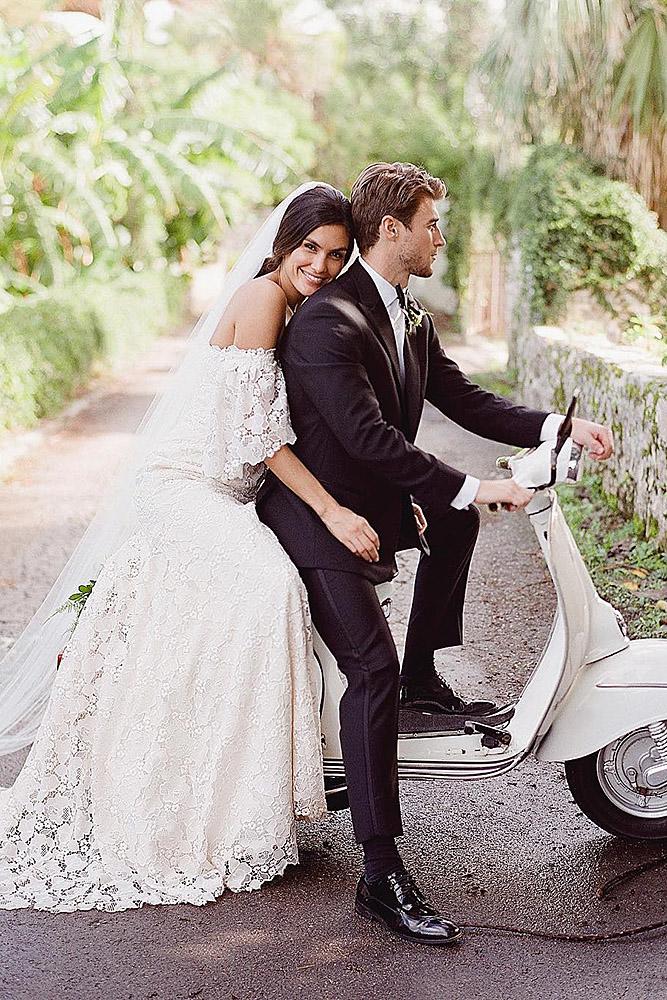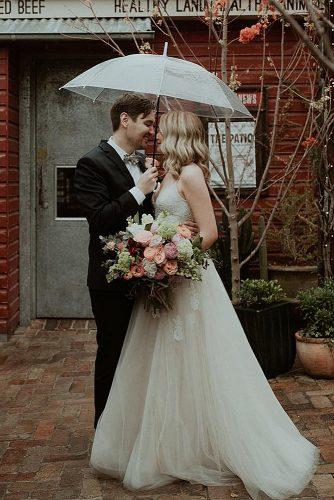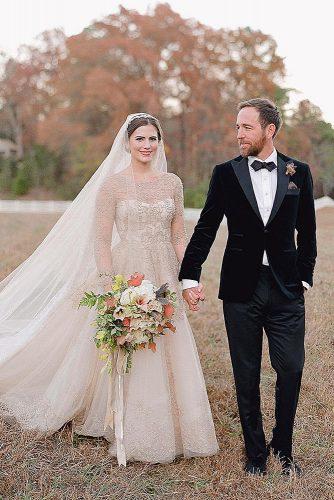 If you plan to submit your photos to wedding blogs to be published, keep in mind that most blogs prefer un-watermarked wedding photos.
In the end, you are doing this only once and there are no re-takes, so choose carefully.
2. The Open Bar Dilemma
So many men, so many minds… the same goes for guests preferences in alcohol. Many guests expect that weddings have an open bar if alcohol is being served. This causes lots of stress for many couples as they fret over the costs. Offering only wine, beer and a signature drink will save considerably, so you can have an open bar and still keep the costs under control.
But, no matter which alcohol you choose, it's crucial to not go over the top. When planning the amount of spirits and drinks for the wedding, just follow these practical rules:
Champagne – a bottle per 3 persons.
Vodka – a bottle per 2 persons.
Wine – a bottle per person.
Beer – 1,5 bottle per person.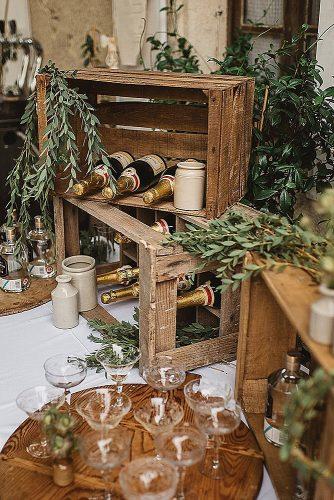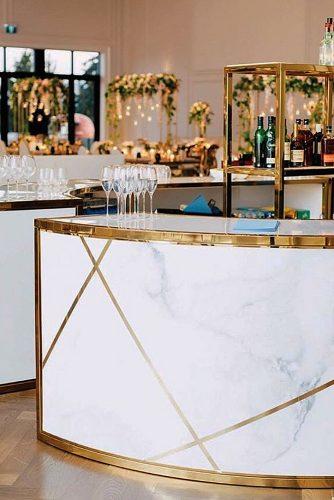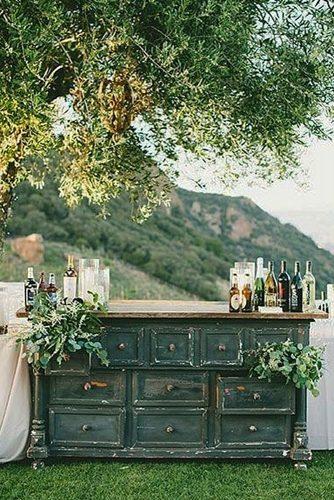 Real Brides Reviews: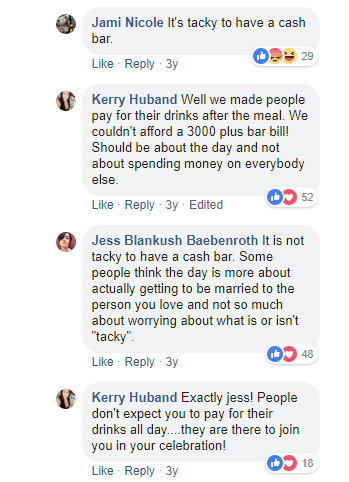 3. Spoiling Yourself While Wedding Planning
So many things have changed in wedding planning over the last decade. While Pinterest (Follow us on Pinterest) has been helping brides with wedding inspiration, wedding planning got even more stressful with many woes that did not exist 20 years ago.
You are engaged in the age of all the best bridal swag. Brides often forget to enjoy their engagement due to wedding stress and forget to treat themselves while trying to make everyone else happy.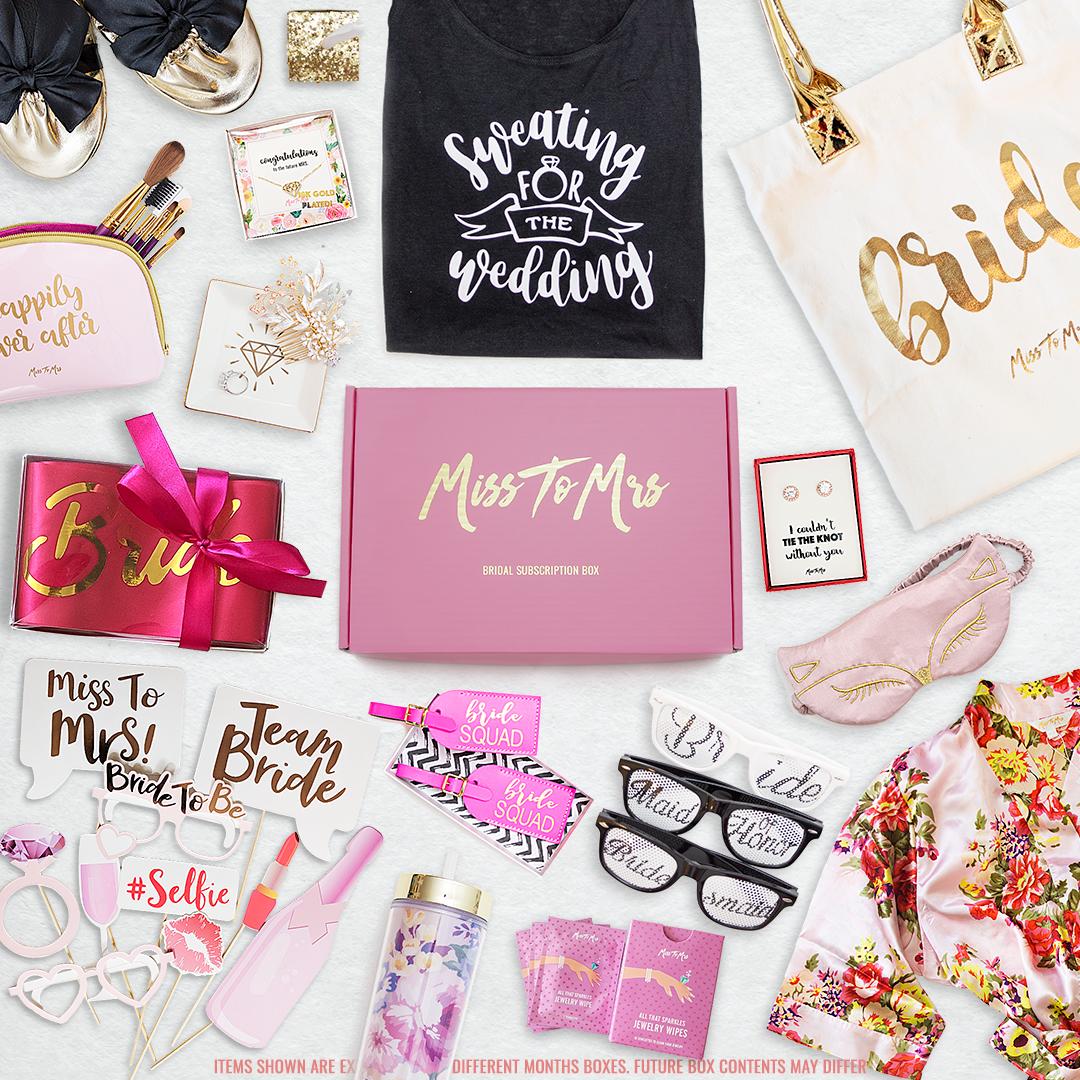 Many Bridal Subscription Boxes have emerged that treat brides with monthly wedding themed goodies. These boxes are not only a fun surprise every month, but they also contain many items that will be useful during your wedding planning, and possibly you may not have thought of yet.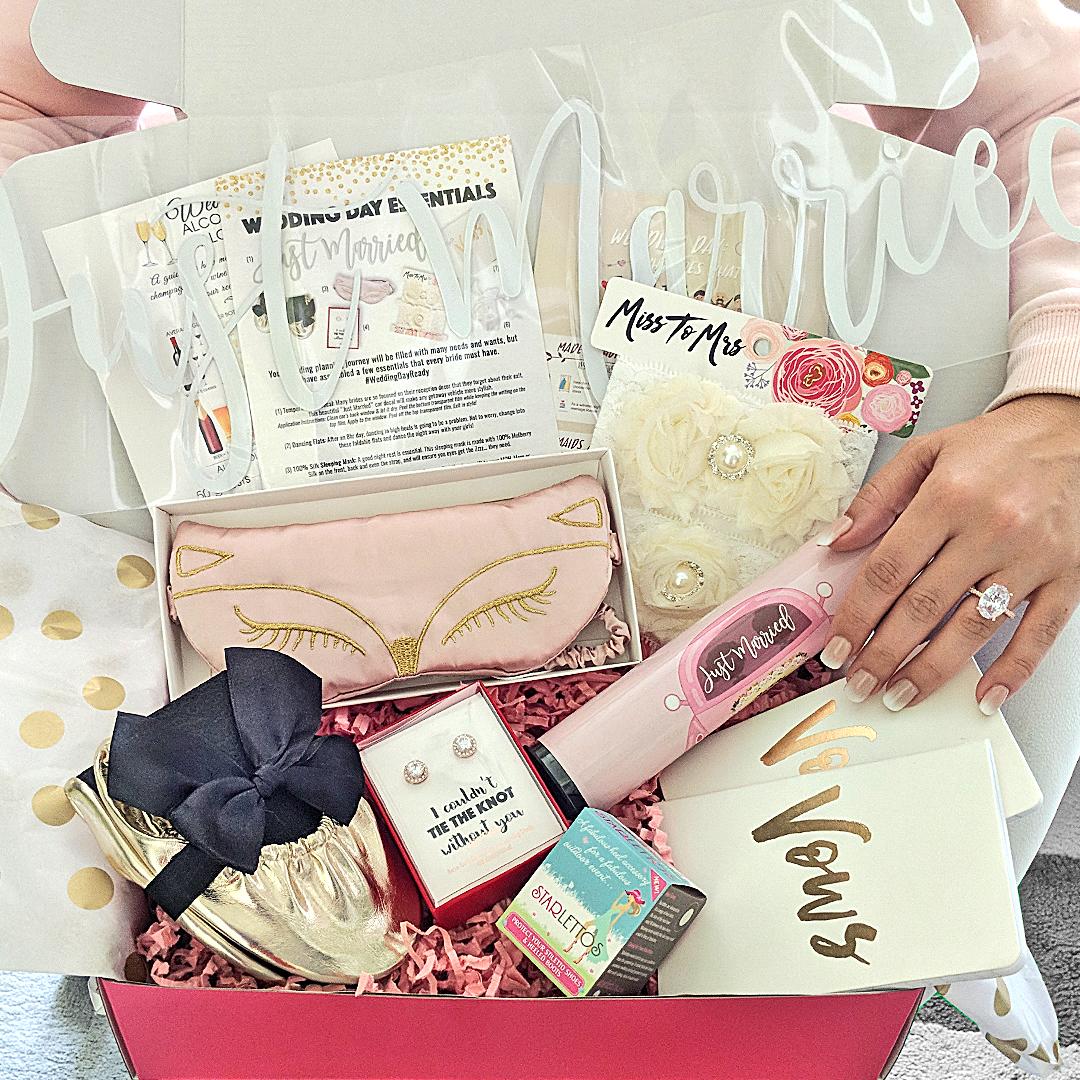 Likely the best such subscription is Miss To Mrs Bridal Subscription Box. Not only each monthly box has its own theme, but most of their items are far superior in quality because they are designed and made just for Miss To Mrs. Their previous boxes included such awesome items like a floral kimono robe for the wedding day morning, vow books, "Just Married" car decal, full garter set, bridal hairpieces, diamond wipes and many more fun & useful items you can use during and after wedding planning.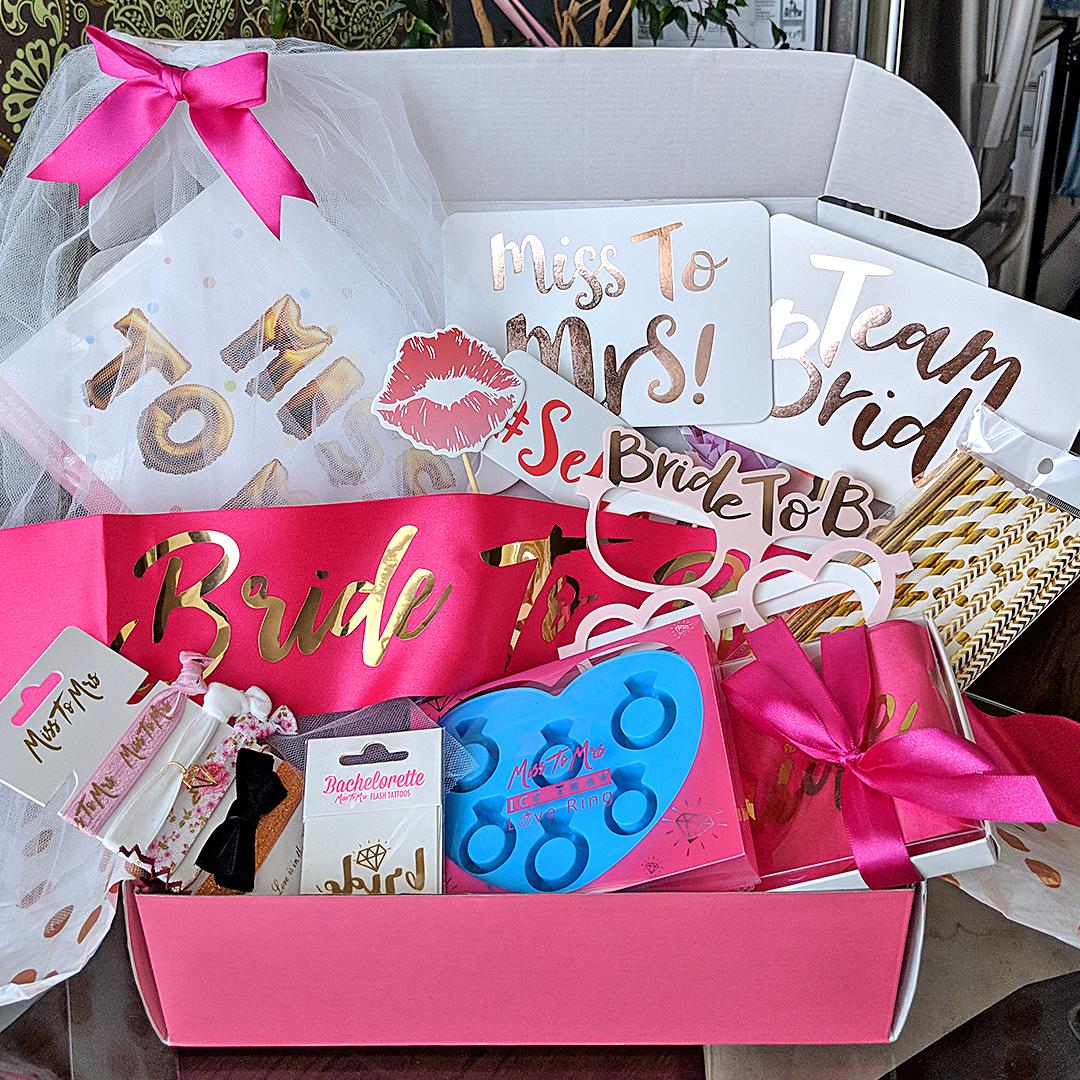 4. Ceremony Food
You might be surprised to hear about it, but your reception is not the only time you might need some snacks for your guests. It is not a very good idea to keep the guests hungry while you are having your wedding photoset.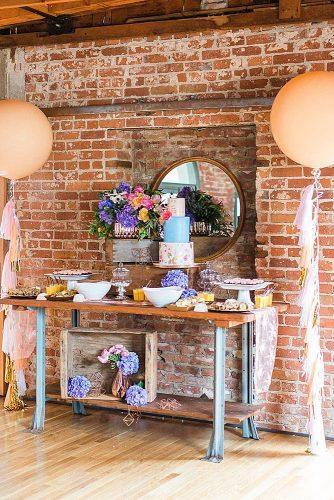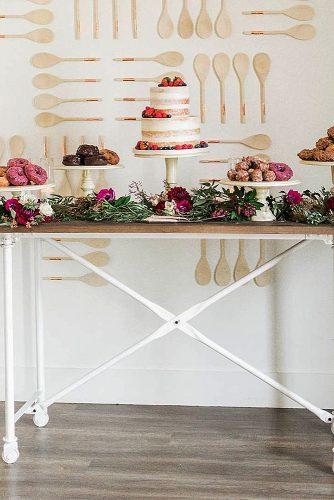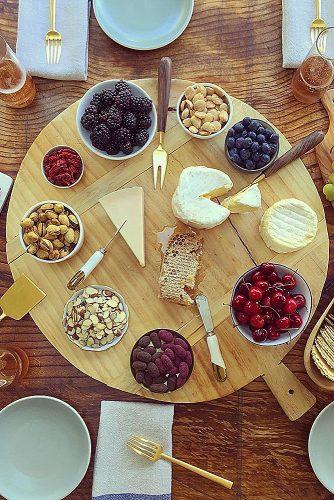 It would be great to mind to feed your guests with snack bar, providing different options such as cheese and fruits etc. And remember, snacks for guests are not the main course, so you shouldn't spend a lot of money here. Go with 8-17 oz (250-500 g.) per person and it will be more food than enough.
Real Brides Reviews: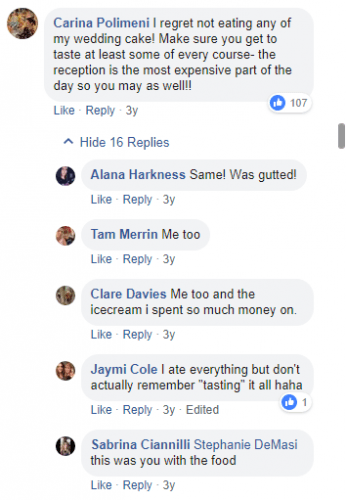 5. 1st Dance Song
A surprising point on the list of the things brides regret is the 1st dance song. Your first dance is much more than just a music track. Listen to the lyrics and your heart, but try not to overthink it. It is very romantic to pick a song that can be yours – and bring back sweet memories.
Also, we recommend taking a few choreography lessons, so you'll remember how beautiful was your wedding dance for long. Usually, 5-6 lessons are enough even for a couple who has never danced before. Start your dance practicing in 1-1,5 month before the wedding.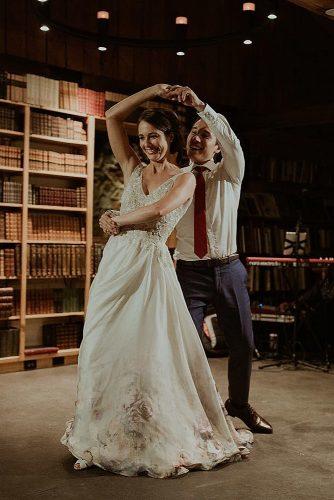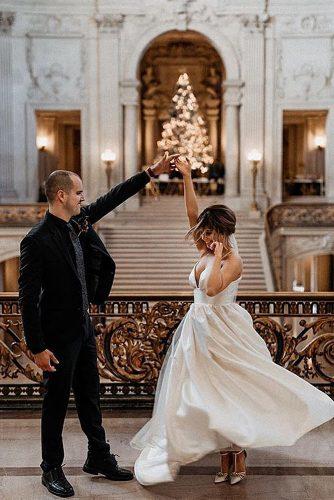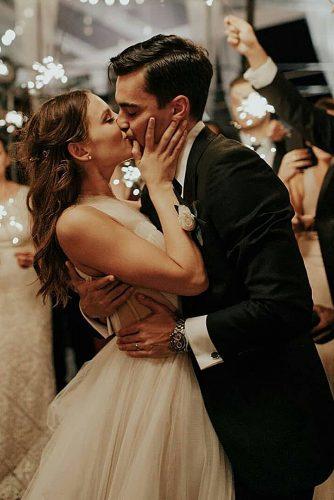 6. Hotel For Wedding Night
The next thing on the list of the things brides regret is the decision not to book a hotel for the wedding night. The newlyweds are usually so exhausted, that they need to be taken care of. So don't hesitate to book a hotel not less than 3 stars.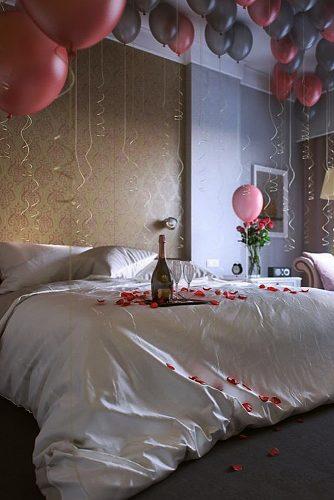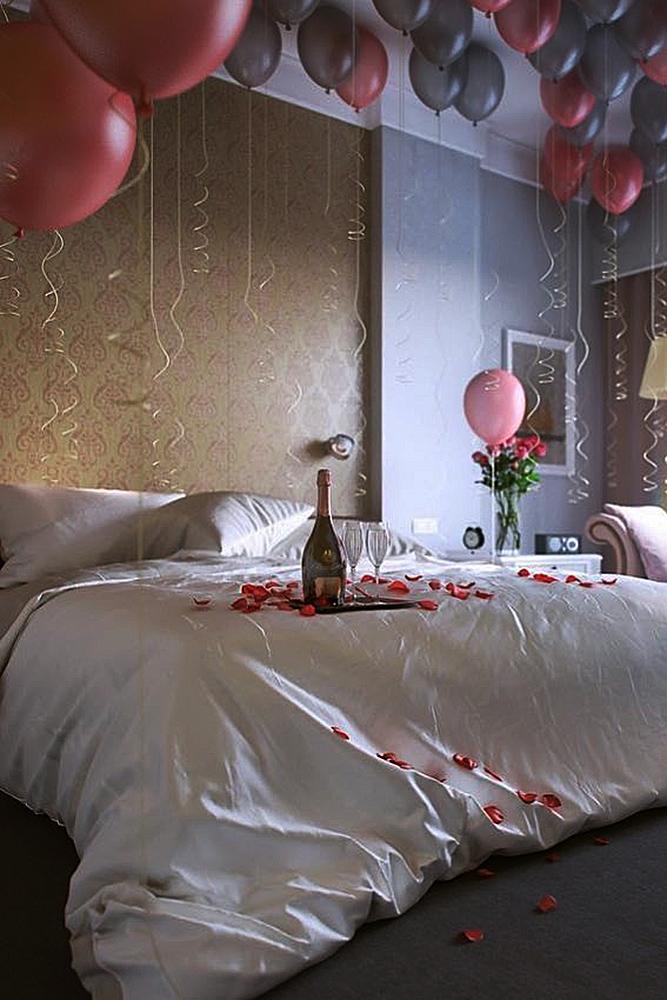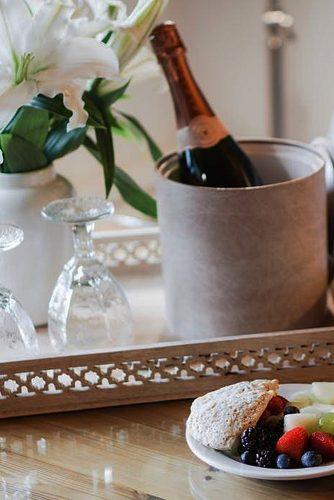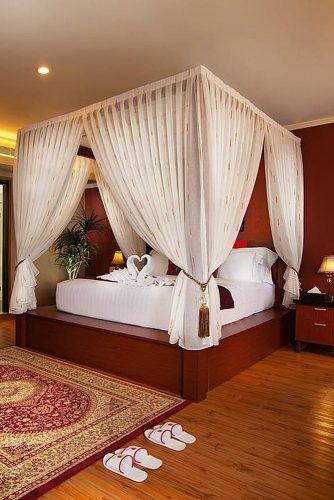 When booking, mention that it will be your first married night together to get some compliments from the hotel administration, as well as order some extra services as:
fresh fruits in the room;
a bottle of a good champagne on ice;
desserts as a cake, strawberry or chocolate;
breakfast included.
Make your first night together a perfect one!
7. Family Portraits
When you got your beautiful photos, it's sometimes surprising to see just how few family pics you actually have. During the rush and nervousness, it can be hard to keep in mind your extended family.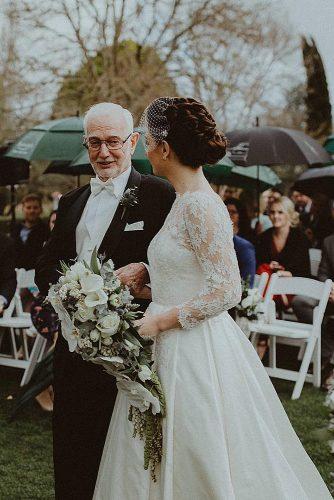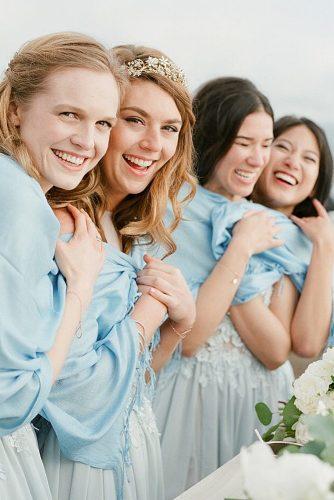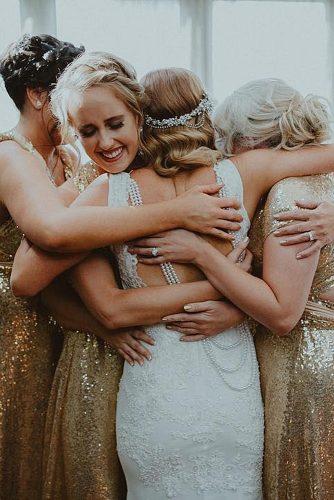 And it would be smart to consider these things below with your photographer in advance:
How many family pictures you would like to have
Discuss camera angles and poses
Tell the moments to be captured (during a reception, father-daughter dance, etc)
Anything you think is important to be in the wedding photos
It is a big day for your parents too, not the two of you. Make sure you have the pics all together.
Real Brides Reviews: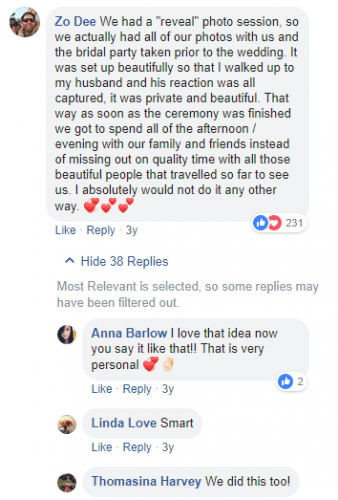 8. Picture Perfect Arms
One of the first things that brides do when they get ready for the wedding is working hard at the gym. Well, it is important to stay in fit, however, don't overdo it as too lean and overtrained arms may look brutal.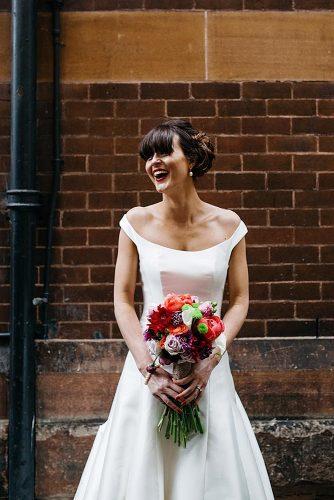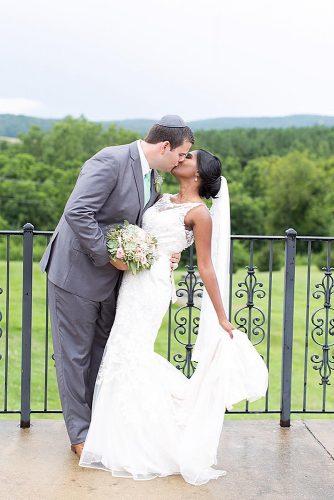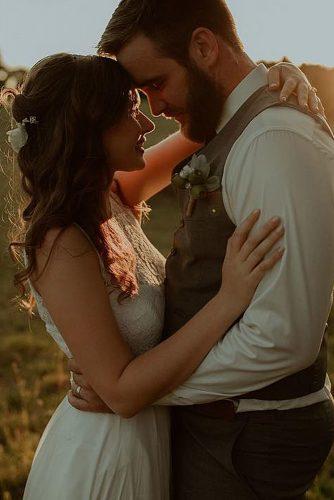 At the same time take a look at the tips for the posing – the size of the arms depends on the posing a lot. Don't keep them too close to your body – squished they will look twice their actual size at the photos.
Also, when taking pictures with flowers, aim to hold your arms below belly line. This slight bend will make your arms just perfect. Another winning pose is to hold your hands on the waist, which elongates your legs and draw attention to your smallest widths.
Real Brides Reviews: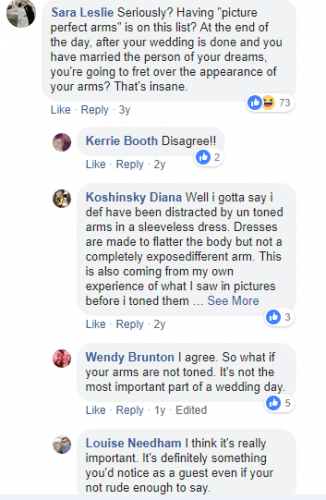 9. Skin Savior
It's insanely important to save your perfect look and makeup during the wedding, so that make sure you have the next items in your wedding beauty case:
Thermal water. It will help put yourself together and refresh your face after spending time in rooms with literally no air, long trips by car, long reception and late dance parties.
Powder and concealer. The wedding isn't a one-hour event, so be ready to check your makeup often.
Lipstick. Don't flatter yourself if you come up with an idea to change the color of your lips after the reception. It has to be the same lipstick during the whole event.
Matting serviettes. You need to shine, but your nose doesn't need to have that oily look in the pics.
Perfume or scented water. The bride must exhale fragrance!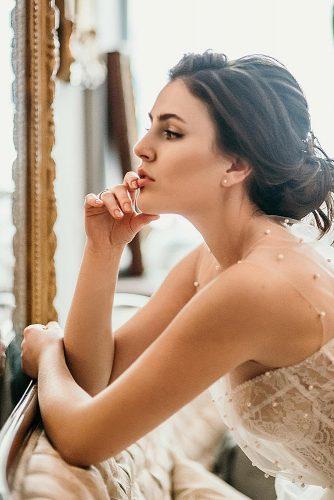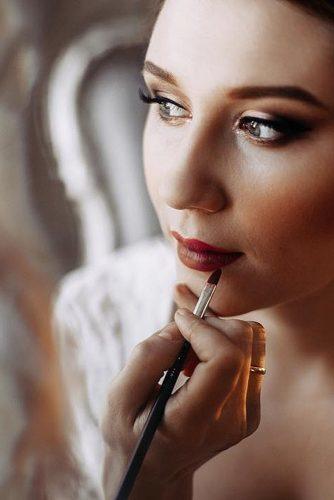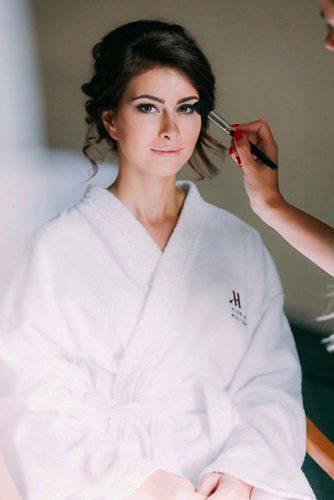 10. The Dress Switch
Though wedding is a costly event, consider having two dresses – one for the ceremony and one for the reception. Especially if you have a ballroom gown or a mermaid dress. Also, there is a worthy alternative option – a transformer wedding dress with removable skirt or train. It can be easily transformed from a poofy to a cozy and simple outfit.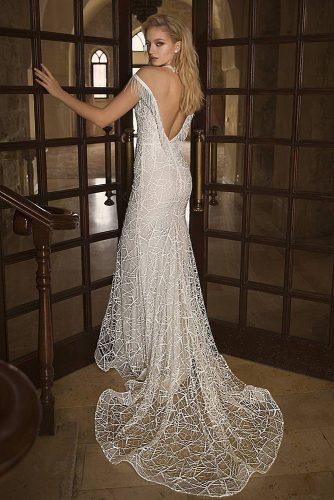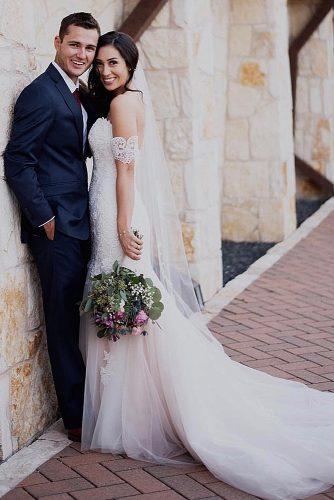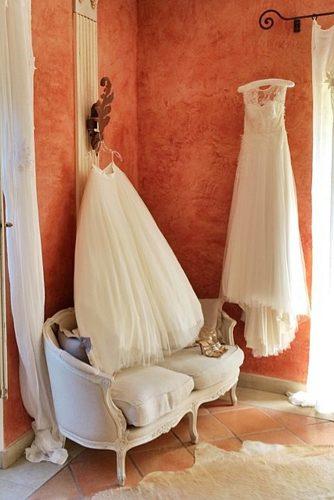 Trust the more experienced brides – you will find it extremely hard to move in these. Not going for something more comfortable for the reception is one of the things brides regret afterward.
11. Shoe Savvy
Talking of convenience, it is important to ensure yourself with a secure pair of comfy flats. Yes, the basic wedding heels are nice, but you will feel sorry after several hours of wearing them non-stop.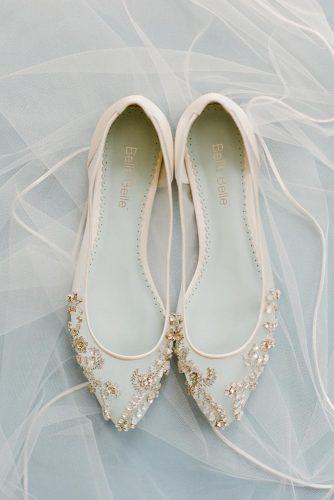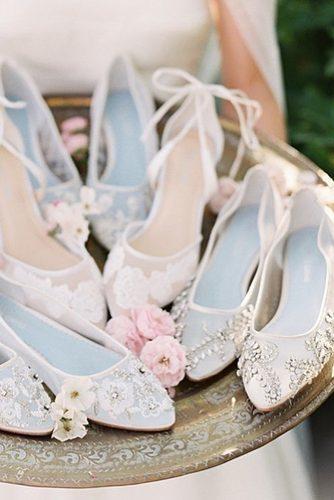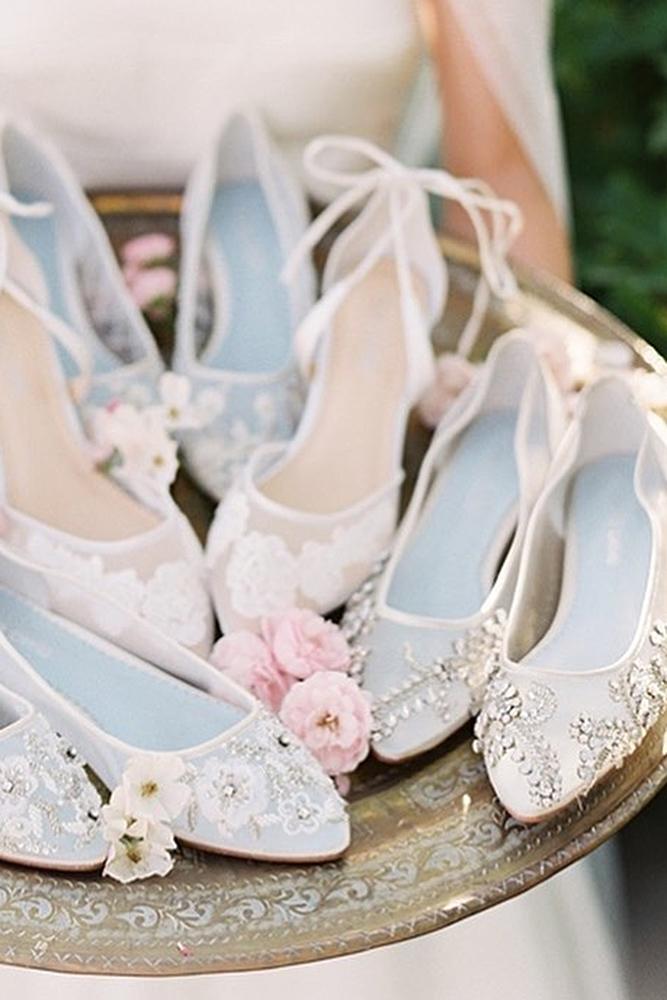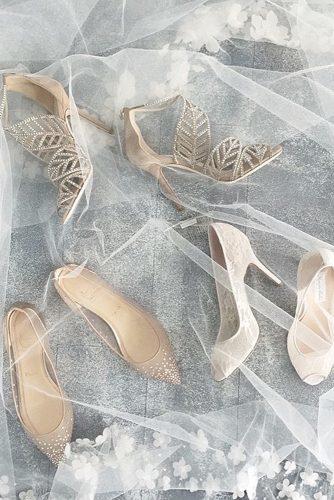 So go for something less stylish, but more comfortable. Elegant lace ballet flats or mary janes will do the task just as well after the official part is over.
12. A Quality Moment
And last, but not least! In the heat of the moment, don't forget to celebrate.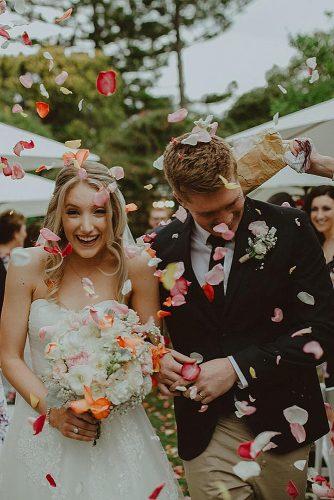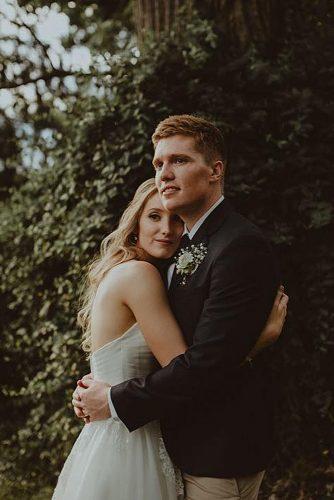 Take a break for the two of you, go somewhere quiet and just savor the moment you two have been waiting for.
Real Brides Reviews: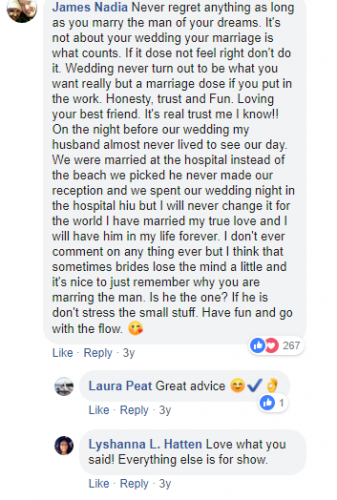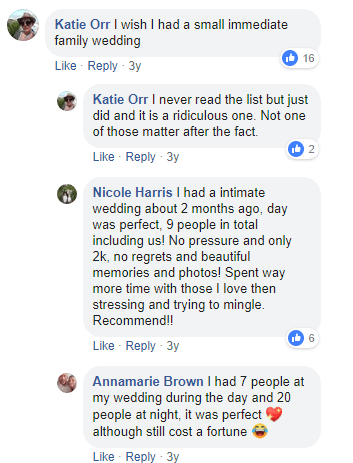 Related post: 13 Main Rules On How Much To Spend On A Wedding Gift