Your wedding guests will be of different generations: from grandparents to nephews and nieces to friends of your own age. That is why both wedding planning experts and modern couples agree that today's weddings should feature a good mix of new wedding songs (40% of your playlist) as well as the classics (60% of your wedding party playlist).
We have taken the time to come up with an extensive list of wedding songs to help you pick the right music in 2019. It includes "oldies but goodies" songs, latest hits and the most popular songs for the wedding (for reception, first/last dance, mother-son and father-daughter dance etc.)!
Getting Ready Wedding Songs 2019
On the day of your wedding, you wake up with lots of emotions in one mind. You're nervous, happy, jittery sometimes, a bit sad about leaving home, teary and sometimes, a little doubt about your decision creeps in. There's so much activity going on around you, hence, a lot of energy in the air. During this period, you need to de-stress and keep yourself sane while putting energy to good use. Our getting ready songs are a combination of fun and emotion to keep you high spirited and calm at the same time. These latest songs for getting ready are a balance of everything, from the calm Best Day Of My Life by American Authors to the danceable Marry You by Bruno Mars. Check our compilation below.
Best New Wedding Reception Songs 2019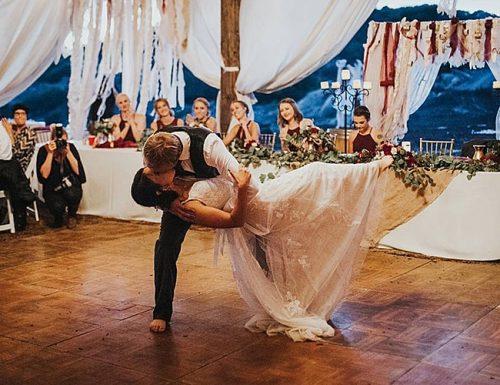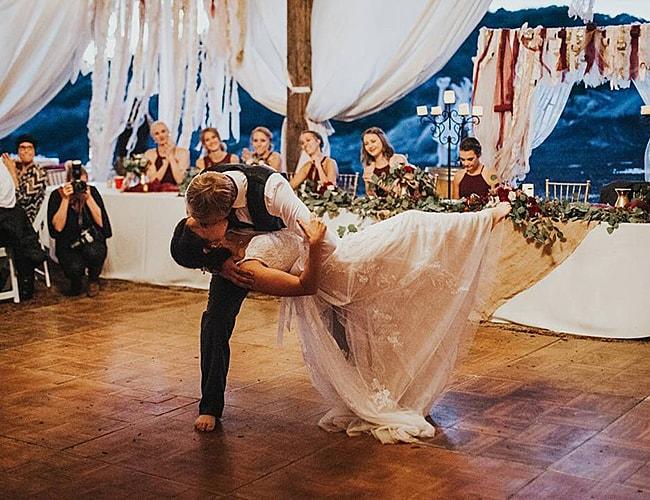 After the ceremony is over, what better place to tell the one you love how much you love them with a waltz or dance? The reception of course! The reception rolls out many stages of dance, from the entrance to the last dance. And there are specific songs suitable for every stage. You need not go searching for fit songs for the reception. New hit songs like Thinking Out Loud by Ed Sheeran which talks about loving your partner forever is perfect. Do you want to turn up the heat a bit? Treasure by Bruno Mars and some new pop songs below will leave the different stages of your reception popping! Which are your best choices from our favorites below?
Here we give you a list of some of the most popular new dance songs to play at various points during your wedding reception:
Beautiful Entrance Songs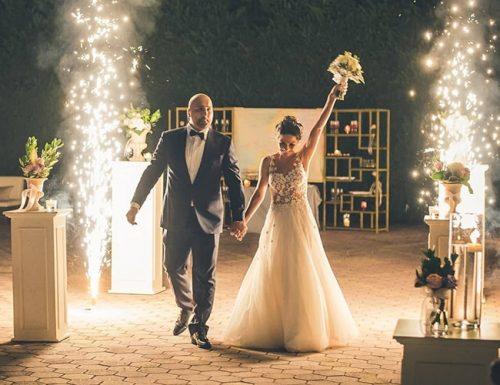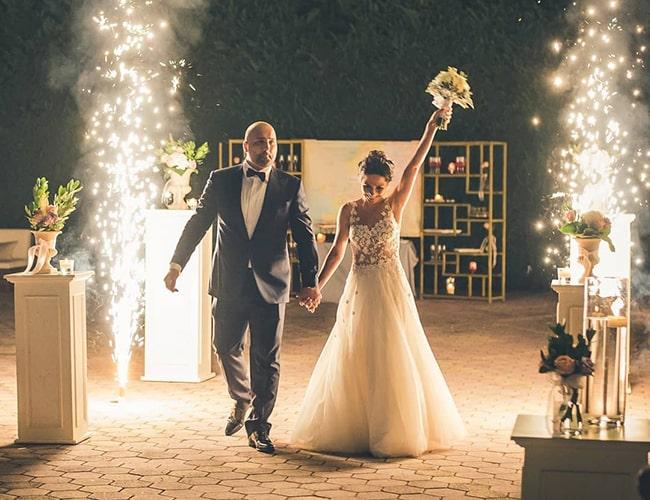 After months of planning and getting ready for the big day, to the ceremony of sealed partnership, it's time to begin your journey in style. It is time to let your hair down, gather everyone that came to celebrate you and boogie to great music. This starts by making a grand entrance to your reception. At this point, you need a perfect playlist filled with top songs that not only tell your love story but are interesting enough to light up the whole place. We have pulled up a number of new hit songs that will not only announce your entry in style. But will keep the guests on their feet, sweating it out as they dance the night away.
Popular First Dance Wedding Songs in 2019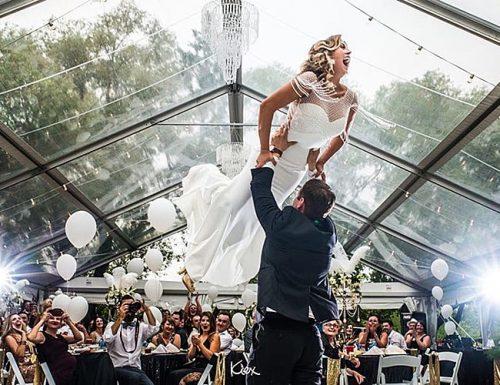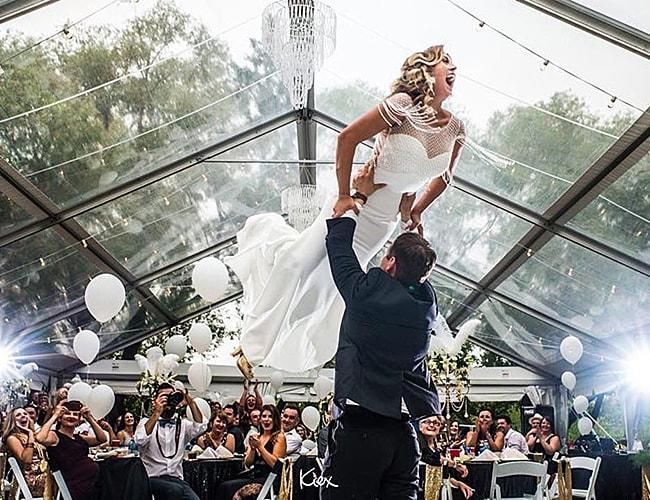 Remember, your reception is more than just your first dance as a married couple and group dances. You also need a playlist for the dinner and other moments. But the most important song is your first dance as a newly married couple.
You can choose one of the great love songs such as "I Will Always Love You" by Whitney Houston (or Dolly Parton), "For Once in My Life" by Stevie Wonder or "God Bless the Broken Road" by Rascal Flatts. However, if you are going with more traditional music and some of the latest lyrics, you can take a look at the following first dance songs:
Father Daughter Wedding Dance Songs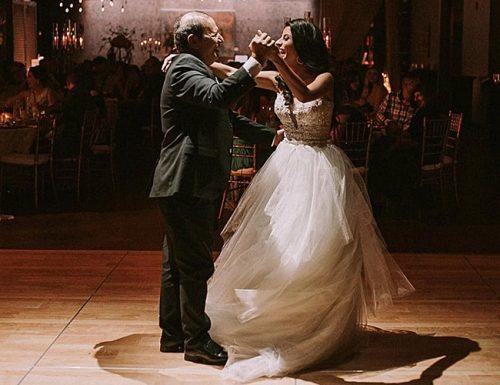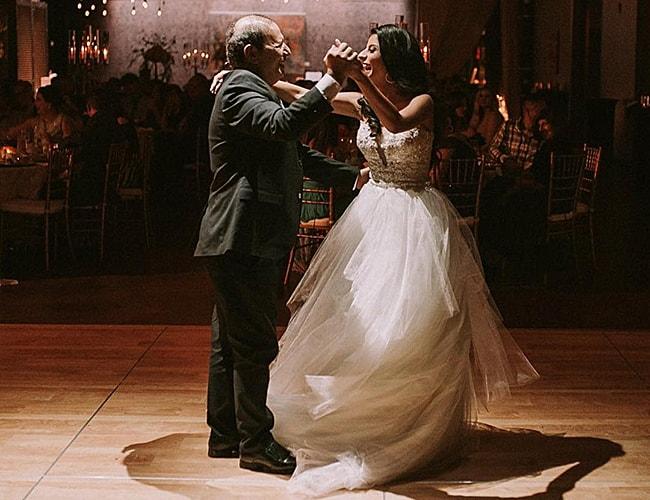 Great fathers have strong bonds with their daughters. This makes father-daughter wedding dance a very sentimental and emotional one for both father and daughter. Every father is his daughter's hero and will stay so till the end of time. He loved her first and he is her tower of strength for all time. They are so protective of their daughters and will give up anything, just to see a smile on their faces. To express the strength of a father-daughter relationship, we have the latest songs listed below. Songs like Hero by Maria Carey and The Greatest by Sia, amongst other current popular songs below are the best for a father-daughter dance. Below is a father-daughter wedding dance perfect playlist to make your job easier.
What Songs To Choose For Mother Son Dance?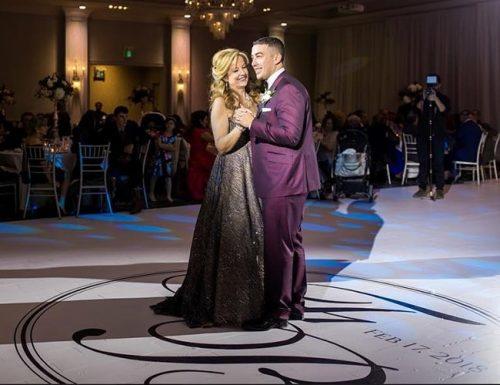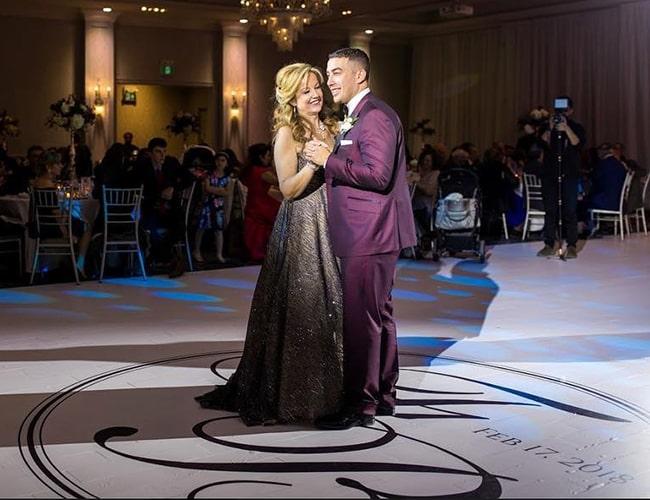 Top songs like Because You Loved Me by Celine Dion tells of the endless and unconditional love a mother has for her son. Mothers are irreplaceable jewels. The mother-son dance is a time mother and son reaffirm how much they mean to each other. We also have a bias for a song, which is the Wind Beneath My Wings by Bette Midler. This tells of a mother's unending sacrifices for her son. Tells of how she gives her all without holding back at all. She never gives up and she protects her son fiercely. The mother-son dance is the time to let all the emotions flow. These and other new songs best tell the mother-son story at the wedding dance.
Sweet Cake Cutting Songs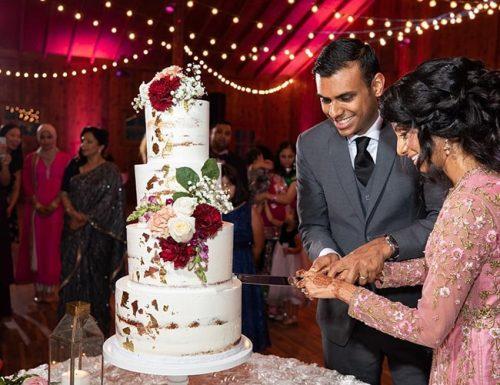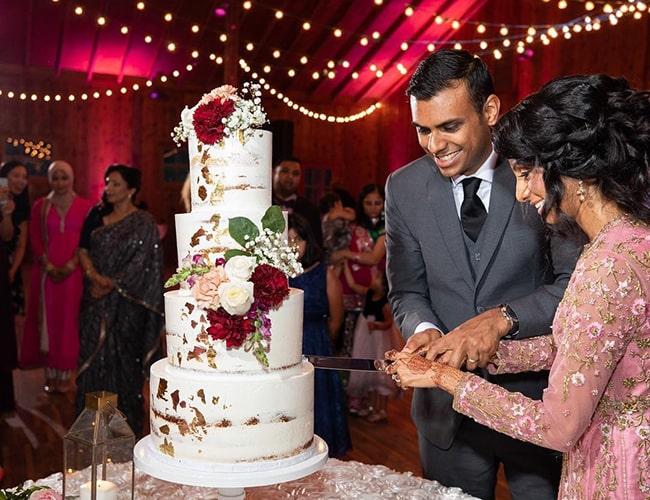 There are many aspects that make great weddings, but cutting the cake by the couple is the high point. It is fun, emotional, playful and romantic for everyone present. Planning great love songs that will capture the mood and unity that goes with the cutting of the cake is sincerely not easy. It is a moment that stays memorable and evergreen. We've put together current popular songs that best describes the strength of your relationship. They also speak of the bond you share, the mood of the moment and what the beautiful cake represents to you. Any tempo of cake cutting songs you favor is present, from the romantic Anywhere by Rita Ora to the passionate Unforgettable by French Montana.
The Most Emotional Wedding Songs For Last Dance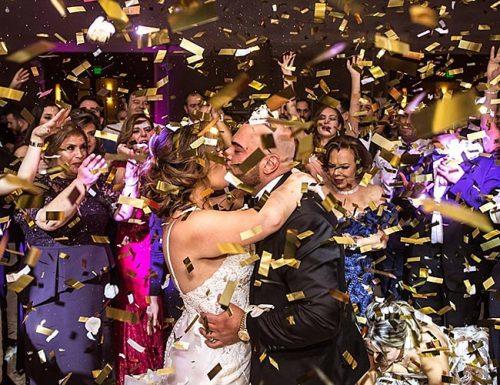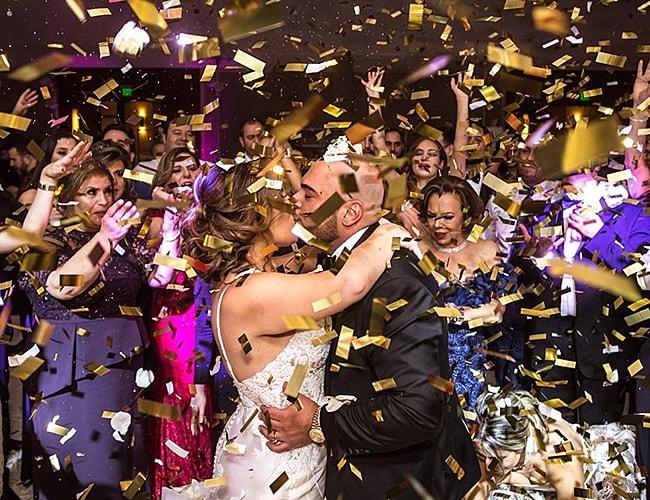 No doubt, the first song that comes to mind when we think of the final song for wedding receptions is Last Dance by Donna Summer. While this song is indeed a classy one, it is a bit overplayed though. You will probably want to come up with a more modern song for your final dance song.
Here are some of the most popular last dance songs:
The Most Popular Upbeat Love Songs 2019 To Make Everyone Feel Happy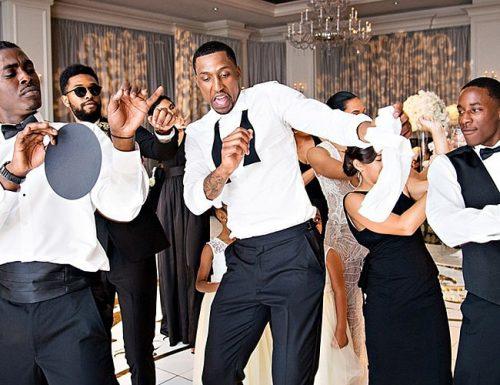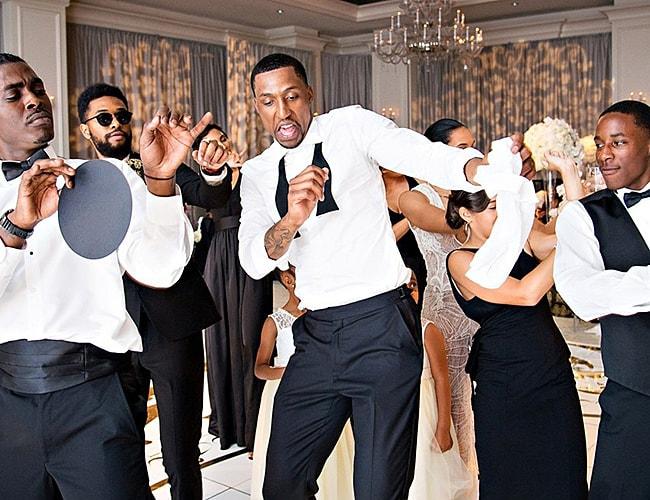 The main objective of your wedding reception is to celebrate your marriage! So you will want to make everyone feel happy, loved and excited! You should choose songs of all time that are cheery, positive, uplifting and upbeat in order to get everyone in a good mood!
Top Wedding Song List 2019 the Year You Were Born—Until Now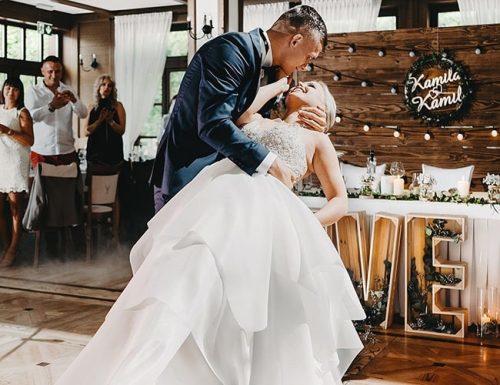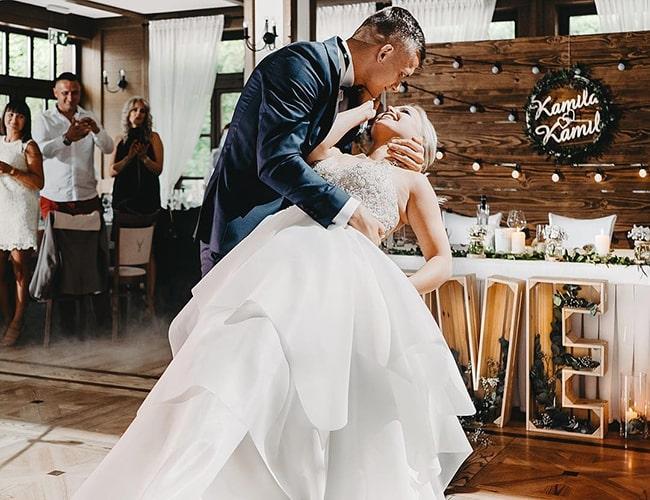 We all grew up listening to many wedding songs, oldies that entertained us for decades. Over the years, artists have recorded great songs that wowed us. But there are some songs, oldies and new school music that never lose their touch. We keep going back to these top songs anything we need to set a wedding on musical fire. These songs are suitable for making a beautiful entrance, cake cutting and every other wedding stage there is. A song like Save The Last Dance by Michael Bublé is perfect for the last dance at the reception. A beautiful one by KC &Jojo titled All My Life is so right for the couple's first dance. Check out more songs below.
We have listed many current popular songs of a different genre, which makes the job of picking songs for every stage of your wedding easier. These songs are fashionable for every type of real wedding style you would want to have. We are sure a lot of your favorites fall within our lists above. Check them out, select your best songs of all time and compile your wedding playlist. Fill up your playlist with songs that tell your story the way you love it while capturing every stage of your wedding right.
BONUS: Common Wedding Music Mistakes
So, you have already planned the perfect playlist of top songs for your wedding receptions, right? Wrong! There is more stuff to be done than just coming up the dream playlist. Below there are some of the other most common music mistakes couples have made when prepping their music.
1. Not meeting with the DJ/band until the wedding day
Think about it, you go to the cake, wine, and food tastings before the wedding. You meet in person with your florist, seamstress, caterer, wedding planner, so why you wait until the big day to meet the band or DJ in person?
Sure, you may have emailed, texted or instant messaged them, or even spoke with them on the phone. However, it is crucial to meet the DJ/band face-to-face before your reception. As well, it is advised that you attend a live performance of the DJ or band as well, so you are familiar with their style and are not shocked with their music right on your wedding day.
2. Not checking the size of the dance floor at the reception venue
You've chosen the perfect wedding venue and fallen in love with the decor and scenery, but did you take a minute to size up the dance floor?
The last thing you want to happen on your wedding day is that your dancing guests can't shake it up on the dance floor because it's too small. Make sure the dance floor is large enough to accommodate your guest list.
3. Not doing a sound check
Keep in mind that some venues have restrictions when it comes to music. Always speak to the host at the venue to ensure that you are sticking to their guidelines. As a result, on the day of the wedding, you will want to have a band/DJ do a sound check to ensure that there are no technical difficulties. Also, you want to ensure that the music is not too loud so your guests can engage in conversation.
4. Starting the reception off with dead air
As most guests arrive at the reception early, it is always wise to have your band/DJ start playing 30 minutes to an hour before the reception begins, so your guests don't have to sit around in awkward silence.
5. Putting of the special dances until the end of the reception
You don't have to have your first dance as a married couple the second you enter the reception hall. However, you do not want to wait until the end of the evening to have your special dances such as Mother/Son, Father/Daughter dance and any other special dances you may have planned. Discuss the timing with the DJ/band before the wedding to keep things running smoothly.
6. Not letting your DJ/band take breaks
Make sure to give your band or DJ enough breaks, so that they can use the restroom, rest their vocal cords and enjoy the reception as well. This is why having a prepared iPad playlist is a great idea and you can still have music playing during these breaks. And don't forget to feed the band members and DJ!