Choosing your wedding reception songs can be a tricky process. You want to choose songs that you like, but you want your guests to like them to. You want to create a playlist that's unique and noticeable, but you also want to deliver music that people are familiar with and can dance to.
These concepts seem to contradict each other. It seems hard but with our guidance and a few samples, you'll find that perfect balance.
What Songs Do You Need For a Wedding Reception Playlist
Of course, in addition to the general list of songs to be played during the reception and any music for dancing, many couples also include a list of songs to sing at a wedding. This is a great way to engage your guests, not only on the dance floor!
Bride and Groom entrance song
Bridal Party entrance song
Parents of the Bride entrance song
Parents of the Groom entrance song
Bride and Groom first dance song
Mother-Son dance song
Father-Daughter dance song
Bridal party dance song
Cocktail hour songs
Dinner song playlist
Dance songs
Bridal Bouquet Toss Songs
Last Dance Song
Wedding Music Mix 2019 by Dj Wedzilla
Check out top tracks for your wedding reception – "ready-to-play" playlist wedding Dj has made special for you!

Love Songs for Wedding Reception
No list of good wedding reception songs would be complete without a few love ballads. These are a few reliable go-to songs that are perfect for first dances, father and bride, or just a moment of romance for the entire crowd. There's really no such thing as too many love songs at a wedding, so feel free to get greedy with this category.
New wedding song 2019 for your reception by Dj Wedzilla
1. I Will Follow You Into The Dark – Death Cab for Cutie
2. Magic – Coldplay
3. I Found Love (Cindy's Song) – BeBe Winans
4. I Do (Cherish You) – 98º
5. Tonight I Celebrate My Love – Peabo Bryson & Roberta Flack
6. Just The Way You Are – Bruno Mars
7. Fly Me To The Moon (live in Paris) – Diana Krall
8. Somewhere Over the Rainbow – Katharine McPhee
9. A Whole New World – Peabo Bryson and Regina Belle
10. Before I Fall in Love – CoCo Lee
11. Have I Told You Lately That I Love You – Rod Stewart
12. L.O.V.E. – Michael Buble
13. The Power Of Love – Céline Dion
14. This I Promise You – NSYNC
15. Truly Madly Deeply – Savage Garden
16. The Moment – Kenny G
17. The Wedding Song – Kenny G
18. Autumn Leaves – Paula Cole
19. Let Me Love You – Mario
20. Dilemma – Nelly ft. Kelly Rowland

Classic Wedding Reception Songs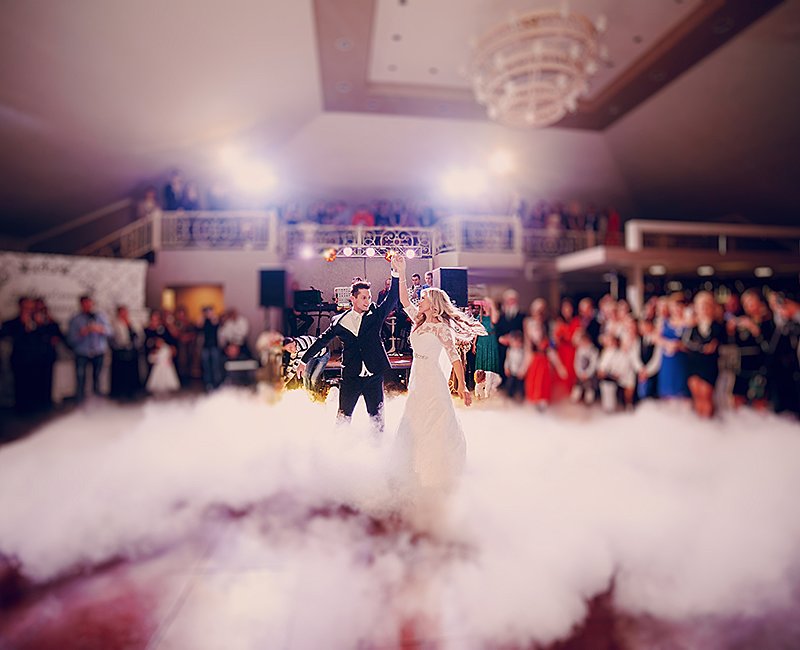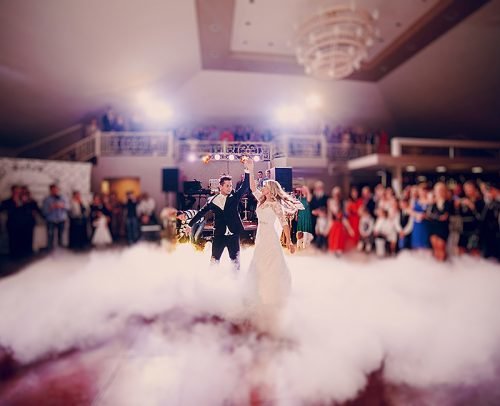 There are a few traditional wedding reception songs that you're naturally going to second guess because they're so cliché. Well, they're cliché for a reason. For one reason or another, this particular category of wedding reception music strikes a chord with the crowd. Maybe it's the lyrics, maybe it's the music, or maybe it's a sweet tradition that's been passed down the generations. Whatever the reasons, these songs are great choices for your reception playlist.
1. Here and Now – Luther Vandross
2. As Time Goes By – Dooley Wilson
3. Crazy Love – Van Morrison
4. Grow Old With Me – Mary Chapin Carpenter
5. Never Too Much – Luther Vandross
6. La Vie en Rose – Edith Piaf
7. Stand by Me – Ben E. King
8. The Best Is Yet to Come – Frank Sinatra
9. Up Where We Belong – Joe Cocker and Jennifer Warnes
10. You Are the Best Thing – Ray LaMontagne
11. You're My Best Friend – Queen
12. My Girl – The Temptations
13. Respect – Aretha Franklin
14. Last Dance – 1978
15. Superstition – Stevie Wonder
16. Crazy – Gnarls Barkley
17. California Dreaming – The Mamas and the Papas
18. Ain't No Stopping Us Now – McFadden & Whitehead
19. Great Balls Of Fire – Jerry Lee Lewis
20. What'd I Say – Ray Charles
[hellomybanner]
Popular Pop Wedding Reception Songs
New wedding songs can be complicated if you have multiple generations at your wedding reception. Don't feel bad. At all. It's perfectly fine to choose a few top-40 singles or even a few that haven't hit the radio just yet. The only rule is that has to know enough to the younger crowd that they're on their feet and enjoy wedding receptions dances. The older couples can sit this one out. Pop music may come and go quickly, but your top wedding reception songs will be today's hits.
1. I Gotta Feeling – The Black Eyed Peas
2. Can't Stop the Feeling! – Justin Timberlake
3. Ice Cream – Mika
4. Somebody That I Used To Know – Gotye
5. We Are Young – Fun
6. Paradise – Coldplay
7. A Sky Full Of Stars – Coldplay
8. Marry You – Bruno Mars
9. Safe And Sound – Capital Cities
10. This Is What You Came For – Calvin Harris ft. Rihanna
11. Get Lucky – Daft Punk ft. Pharrell Williams
12. Let's Shut Up & Dance – Jason Derulo, LAY, NCT 127
13. Sugar – Maroon 5
14. Last Friday Night – Katy Perry
15. Shake It Off – Taylor Swift
16. Can't Feel My Face – Weeknd
17. This is How We Do It – Montell Jordan
18. Better Together – Jack Johnson
19. Mi Gente – J Balvin, Willy William
20. Taki Taki – DJ Snake

Best Oldies for a Wedding Reception
After Cardi B has had her turn, it's time for a few wedding party songs that cater to mom and dad's generation. You can't go wrong with a few classic crooners or some boot-tapping country wedding songs. This category is nice because there are both fast and slow songs to dance to and everyone is at least a little bit familiar. Listen to a few of these by yourself and you may not fully appreciate it. But, play them in front of a crowd and you quickly agree that these are some of the best wedding reception songs out there.
1. Fly Me to the Moon – Frank Sinatra
2. You'll Be In My Heart – Phil Collins
3. No Matter What – Calum Scott
4. Mama's Hand – Queen Naija
5. You Are Loved – Josh Groban
6. A Thousand Years – Christina Perri
7. Can I Have This Dance – Anne Murray
8. Ain't That a Kick in the Head – Dean Martin
9. You Make Me Feel Like a Natural Woman – Aretha Franklin
10. Dancing Queen – ABBA
11. Gimme, Gimme, Gimme! – ABBA
12. Uptown Girl – Billy Joel
13. Don't Stop Believin' – Journey
14. Can't Take My Eyes Off You – Frankie Valli
15. September – Earth, Wind & Fire
16. Forever Young – Rod Stewart
17. Signed, Sealed, Delivered (I'm Yours) – Stevie Wonder
18. Bust a Move – Young MC
19. Stayin' Alive – Bee Gees
20. I've Got You Under My Skin – Frank Sinatra
Top Country Wedding Reception Songs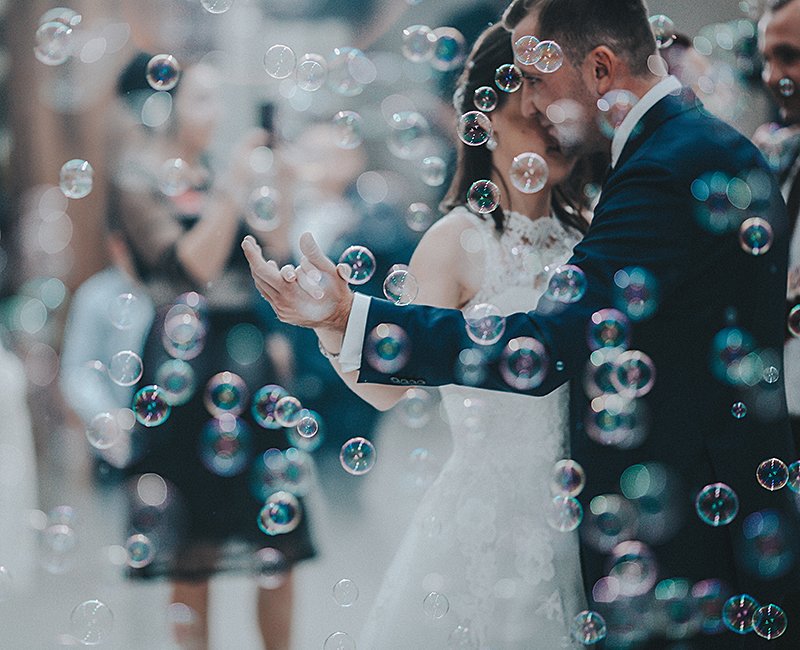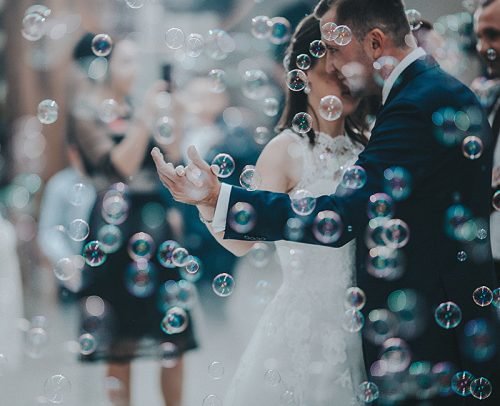 There are some great classic country songs, but even top-40 radio stations are playing the current country these days. It's a growing segment of music that's managed to cross a lot of genres. Some are stereotypically sad, but there's more than enough good times and dance tunes to set the party off.
1. Keeper of the Stars – Tracy Byrd
2. Amazed – Lonestar
3. Bless the Broken Road – Rascal Flatts
4. Hey Pretty Girl – Kip Moore
5. Meanwhile Back At Mama's – Tim McGraw
6. Speak to a Girl – Tim McGraw ft. Faith Hill
7. Forever and For Always – Shania Twain
8. When You Kiss Me – Shania Twain
9. Copperhead Road – Steve Earle
10. I Need You – LeAnn Rimes
11. She's Everything – Brad Paisley
12. I Hope You Dance – Leann Womack
13. My little girl – Tim McGraw
14. Daddy's Angel – Anthony Carter
15. I Loved Her First – Heartland
16. Through the Years – Kenny Rogers
17. My Wish – Rascal Flatts
18. Boot Scootin' Boogie – Brooks & Dunn
19. Wagon Wheel – Darius Rucker
20. Country Girl (Shake It For Me) – Luke Bryan
How Many Songs Do You Need for a Wedding Reception?
Determining how many songs for a wedding reception is actually pretty easy. Unless you're playing Pink Floyd's epic 20 minute Shine On You Crazy Diamond, the average song length is 3 minutes. Decide how long you want people to be out on the dance floor and do some simple division.
3-hour reception? That's 60 songs.
4-hour reception? That's 80 songs.
However, you should probably plan for some downtime for speeches and for the DJ to take a break.

The best way to approach songs for wedding dinner choices is diversity. Instead of picking 100% songs that you love, make sure to sprinkle in some wedding standards and a few classics for other generations.