Right at the end of the ceremony and just before the reception is the most anticipated fun wedding cocktail hour. This is the time for guests to unwind, chat up with other guests and start up on the fun and drinks. For this part of the wedding, you need a perfect playlist of appropriate wedding cocktail hour songs for background music.
These cocktail hour songs should be a mix of different genres and must shine through without drowning the guests' conversations. To create the cocktail songs perfect line up, see our list of wedding cocktail music genres to keep you inspired.
Modern Wedding Cocktail Hour Music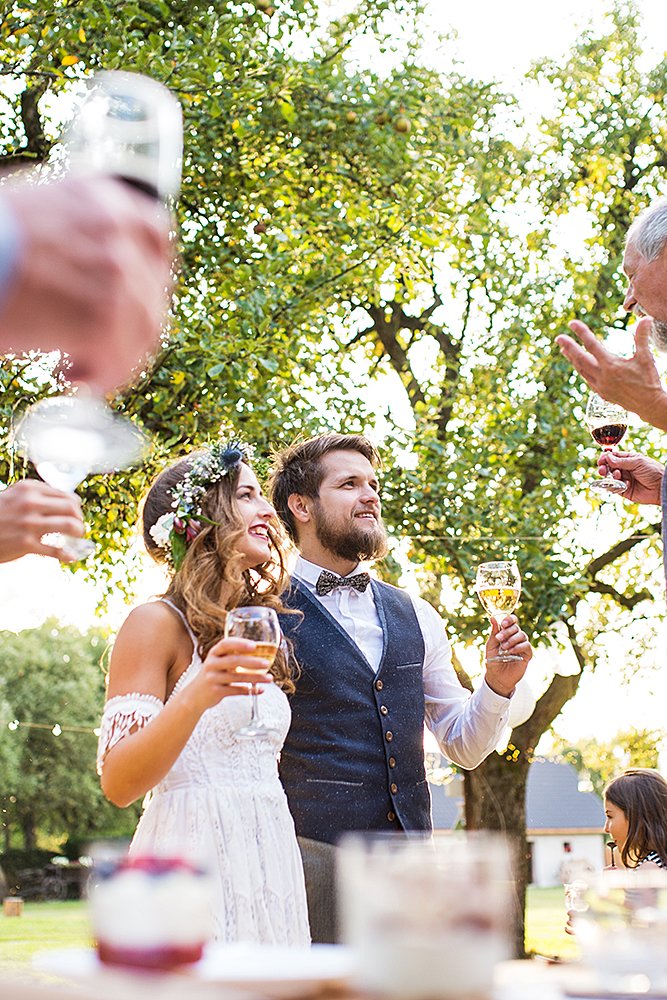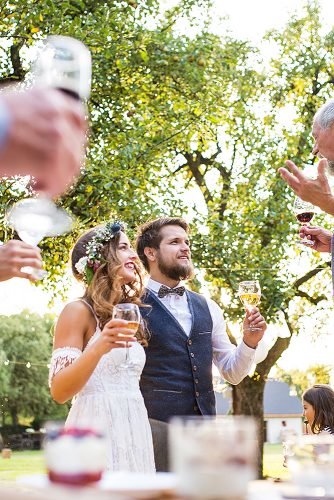 Modern wedding cocktail music will feature more new wedding songs. This is perfect for young couples getting married. This can also fly if a larger percentage of the guests are youngsters. Modern songs are popular among the youngsters, ones they will enjoy while playing catch up with other guests.
7. "22," by Lily Allen
8. "Valerie," by Mark Ronson & Amy Winehouse
10. "Doin Time," by Lana Del Rey
12. "Lovers," by Anna Of The North
15. "Miracle," by Caravan Palace
Best Cocktail Hour Songs
Some of the songs you play during the cocktail hour will be part of your reception music. So, your playlist for a wedding cocktail hour should include songs that are fit for the reception proper. The best cocktail hour songs will include lots of relatable souls, jazz and romance.
3. "ABC," by the Jackson 5
10. "Baby Love," by the Supremes
14. "Giant Steps," by John Coltrane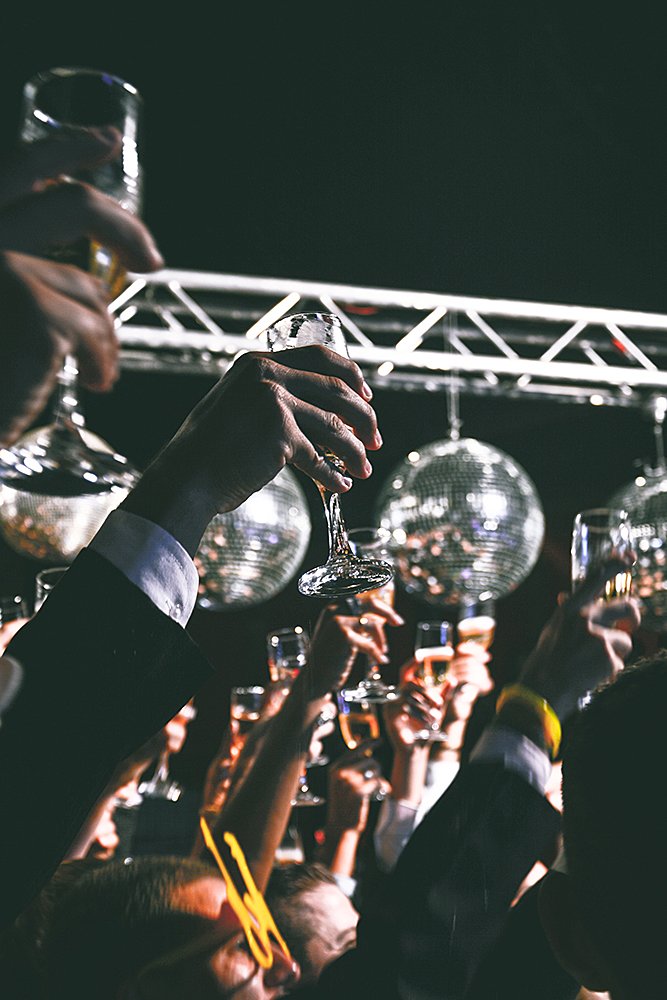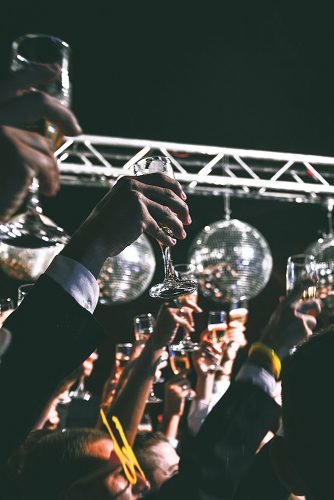 Upbeat Cocktail Hour Music
So while some are chatting away and making new friends, others may want song genres that the can move to. For their benefit, make jazz, line dance songs, and other upbeat selection as part of your cocktail music for the wedding. These songs have a way of keeping the audience lively.
2. "Ho Hey," by Lumineers
3. "L-O-V-E," by Nat King Cole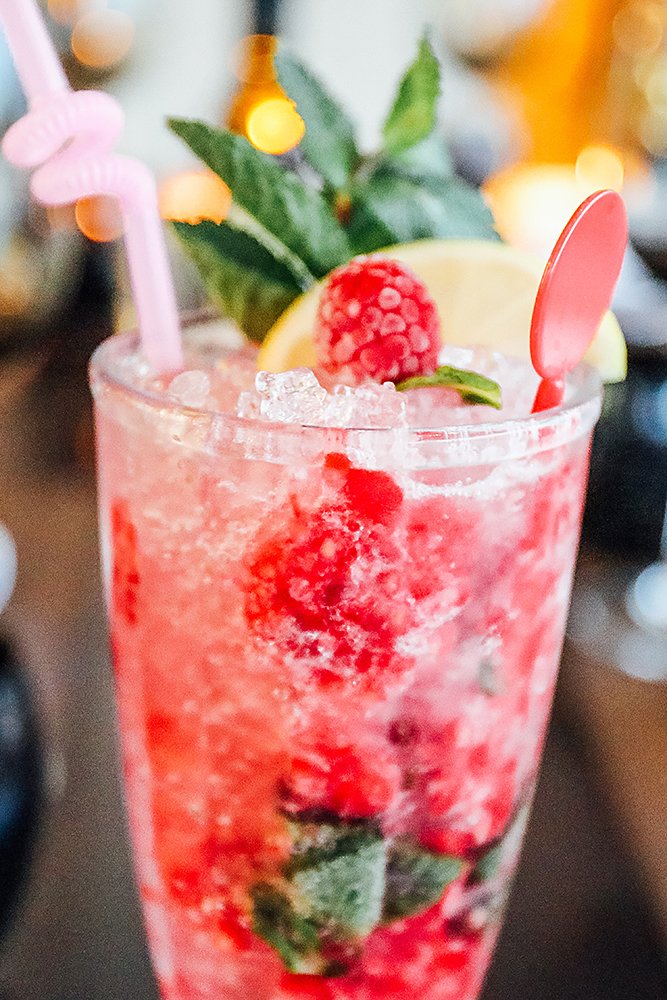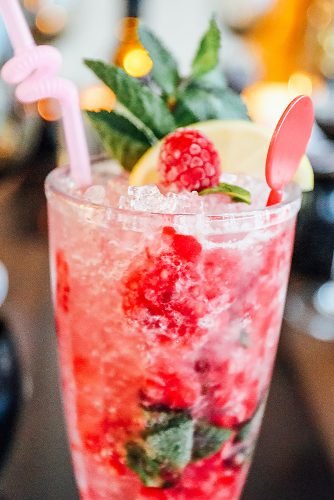 Classic Wedding Cocktail Hour Songs
Your wedding cocktail hour music playlist is incomplete if they don't feature classic songs. These are songs for generations that are never out of style and makes the perfect transition into wedding dinner music. They cut across all ages, keeps everyone happy, and are timeless serenades for guests present at your nuptials.
3. "Misty," by Johnny Mathis
5. "At Last," by Etta James
7. "Summertime," by Sarah Vaughan
In these refreshing categories, we've shown you how to create an outstanding wedding cocktail hour music playlist. Music is one of the most important features of weddings because they help with a seamless flow of things. So, getting it right in every aspect is non-negotiable. It so happens that music for cocktail hour is as important too because the right music expels any boredom. Take a cue from our suggestions of cocktail music for a wedding and give your guests the end unforgettable showdown.