R&B love music is one that has come a long way and is an excellent choice for a great wedding playlist. There is something to connect everyone. From the kids to youngsters and even classic r&b love songs for the oldies.
Follow us as we dish out awesome evergreen r&b songs that are as good as new even in 2018.
Best R&B Love Songs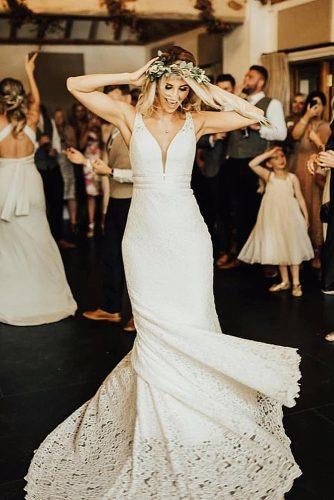 R&B song lyrics are inspiring, well formulated and have been serving it hot since the 1920s. They are the best bet for modern wedding songs, proposals, romantic dates, and fun parties.
They are also great as r&b anniversary songs for the couple who needs songs that relate well to the strength of their love. These songs spin magic that captures the atmosphere and influences everyone's moods.
Such songs like
This song done Kc & Jojo in 1998 is one of the best r&b love songs for her that's still new even in 2018. Words like "when you smile on your face, all I see is a glow. You picked me up when I was down" tells you why this song is evergreen. Words like those never get old. This song strongly emphasizes the completeness, commitment, and contentment the groom feels with the bride.
"Cause you make me feel brand new and I wanna spend my life with you"… C'mon… Tell us you don't feel that. This is an Al Green 1972 wonder that stays new all the time. A romantic r&b song that talks about a forever kind of love, commitment, questions, and vows. Check out the song and get sold!
You want full-blown romance, with a little wilding, heartfelt promises wrapped in love? This is your song, with lyrics like "these lips, can't wait to taste your skin, baby….. Let my love adorn you". This 2012 wonder remains a trend even in 2018 and one of the best r&b love songs ever done!
Mariah Carey 2005 piece reminds us that love ain't smooth but it's perfect. This r&b song's lyrics also tell us how it's hard to let go of a loved one. Words like "throwing things, crying, trying to figure out where the hell I went wrong" tells the intensity of her feelings.
Is your heart breaking? Are you falling in and it of love or you need that special someone back in your life? This 1991 piece serves all such purposes. Phrases like "how could you love me and leave me and never say goodbye….. I'm still going to be here for you until my dying day" tells us of an unending love even when the heart breaks.
This song is worth a tear. "Ain't no valley, ain't no river wide enough baby…… Or winters cold can stop me baby…… 'Cause you're my goal. Marvin Gaye stays forever in our hearts with this song. A song that talks about determination, commitment, and love. Wherever she is, he will be there.
This 1964 song by the Supremes is a song to listen to when going through a heartbreak. "Don't throw away our love, don't do me this way."Not happy like I used to be, loneliness has got the best part of me". This is a way to better express yourself or connect with your feelings at that point.
This is a romantic r&b song by Usher that centers on love, fun and the many moments he wants to share with his special one. An excerpt of the lyrics to tell you how interesting it is "let me take you to a place nice and quiet…… We'll be making love until the sun comes up baby. I just wanna take it nice and slow."
This song released by Alicia keys in 2003 is still a winner today. With lyrics like "some people want it all, but I don't want nothing at all. If it ain't you baby, if I ain't got you, baby…" she reminds us of the value of that special one and how nothing matters except them.
"See my days are cold without you, but I'm hurtin' while I'm with you. And though my heart can't take no more, I keep on running back to you." This song tells us about how powerful and powerless love can make us feel. The attraction to where our hearts lie can make us foolish sometimes.
"Just one touch….. I'm so addicted to her….. And I don't know what i'd do if I would lose your touch". A 2002 and trending song by Neyo, it talks about his addiction to the love of his life and how he cannot bear to lose her.
R&B Wedding Ceremony Songs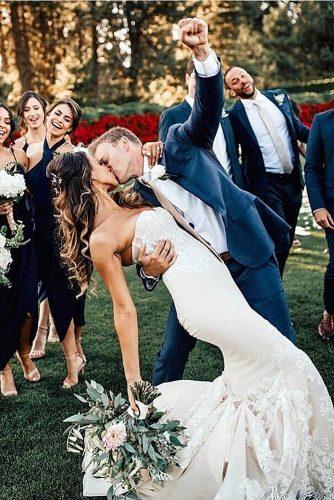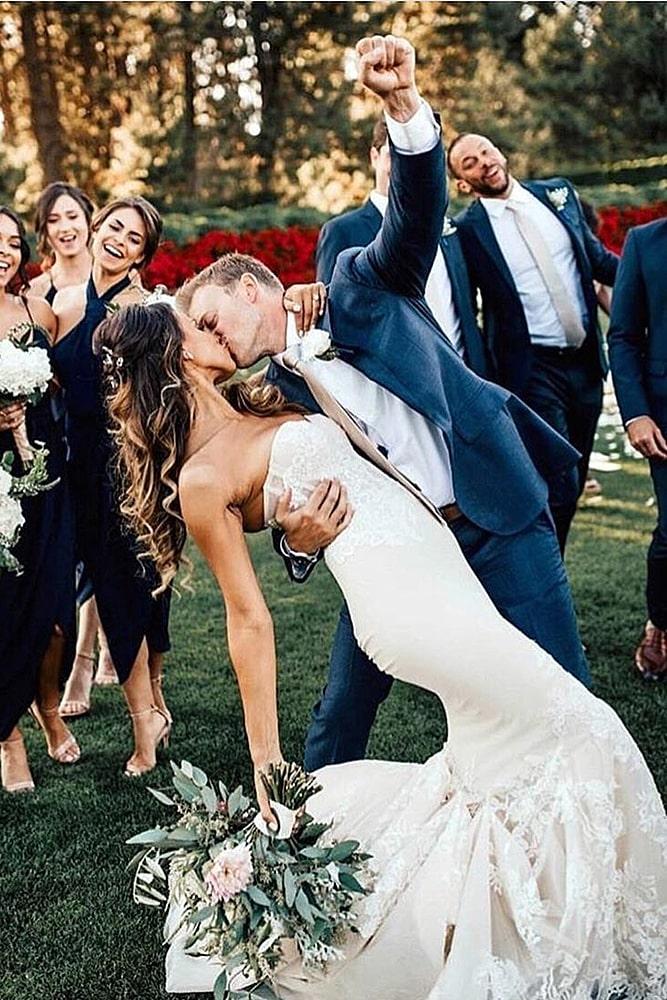 R&B wedding ceremony songs are too many to mention. As a result, we have selected the best of them from the old, new and raves of the moment for you to choose from. These songs contain the perfect lyrics to wow your spouse and sweep them off their feet. The best r&b love songs for weddings to remember are in a list below.
This is one of usher wedding songs from the 2004 confessions album that tells us how love grows. "There's always that one person who will always have your heart. You'll never see it coming 'cause you're blinded from the star. " This song says love happens, without you expecting it and it sticks for that one person.
This is a song from Beyoncé's "the best man" album of 1999. "An open face, the pain erased and now the sky is clearer….. There you are, always strong when I need you, you let me give." It talks about how two hearts found each other and will always be there for each other against all odds. A perfect r&b song for the wedding.
"Life is good, wild and sweet, let the music play on. Feel it in your heart and feel it in your soul, let the music take control….." From the 1983 album, "can't slow down" comes this wonderful piece that will delightfully keep you on the dancefloor for a long time. This is a song about happiness, letting yourself loose and getting with the music. This is perfect for wedding receptions, to ensure non-stop dancing until everyone drops.
"There'll always be sunshine when I look at you. Something I can't explain, just the things that you do. And if you get lonely, call me." This is an oldie that remains new. I still get goosebumps listening to this piece. This song is all about total love and the beauty of it. How you only see the best in the one you love. This song is a great adaptation for wedding readings. The words are deep.
"Take me on a trip I'd like to go someday. Take me to New York, I'd love to see LA. I really want to come to kick it with you….." From "shine" album of 2008, this song is fast and flirty. She talks about the many places she wants to go and things she wants to do to her American boy. Dear lovebirds, your boy must not be an American. Only think of the places you want to go with him and what you want to do to him.
"There was something inside of you, something I thought I would never find…… Nothing means more to me than what we share." "The boy is mine" album is laden with great songs, but this is my best of them all. This superb wedding song talks about finding your soulmate and seeing things in them that you can see no place else. They are simply unique.
"Baby I'm yours, and I'll be yours until the sun no longer shines. Yours until poets run out of rhyme. In other words, until the end of time." This oldie is a pledge of commitment and love to your significant other. Couples in 2018 will not only find this charming as a wedding ceremony songs but also good enough for wedding vows.
"And I know this much is true, baby you have become my addiction. I'm so strung out on you. I can barely move, but I like it." This song by Neyo talks about deep attraction in the most basic yet intense form. It's still ruling the scenes at the moment because I have this song on repeat.
"Count on me through thick and thin, a friendship that will never end…… But we will get through because love won't let us fail." This song is from the album "waiting to exhale", a classic that talks about being there and standing for each other, with the belief that love will see them through all.
"She got a fine sense of humor when I'm feeling low down. When I come home to her when the sun goes down, she takes my troubles away….." This song is of a man who has a safe haven in his special one. He has a treasure I'm her and he values it.
"My first love, you're every breath that I take, you're every step I make… Two hearts, two hears that beat as one, our lives have just begun." This '81 piece is a song of assurance to his love. Promising that the love they share is endless. A great wedding song that is on every playlist, especially that of a hopeless romantic.
R&B First Dance Songs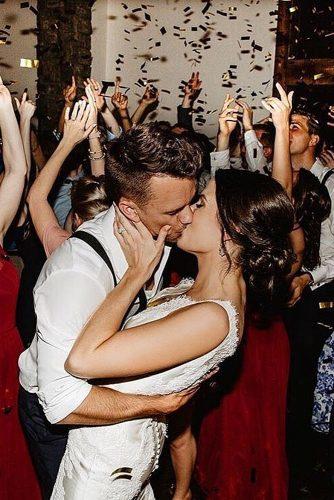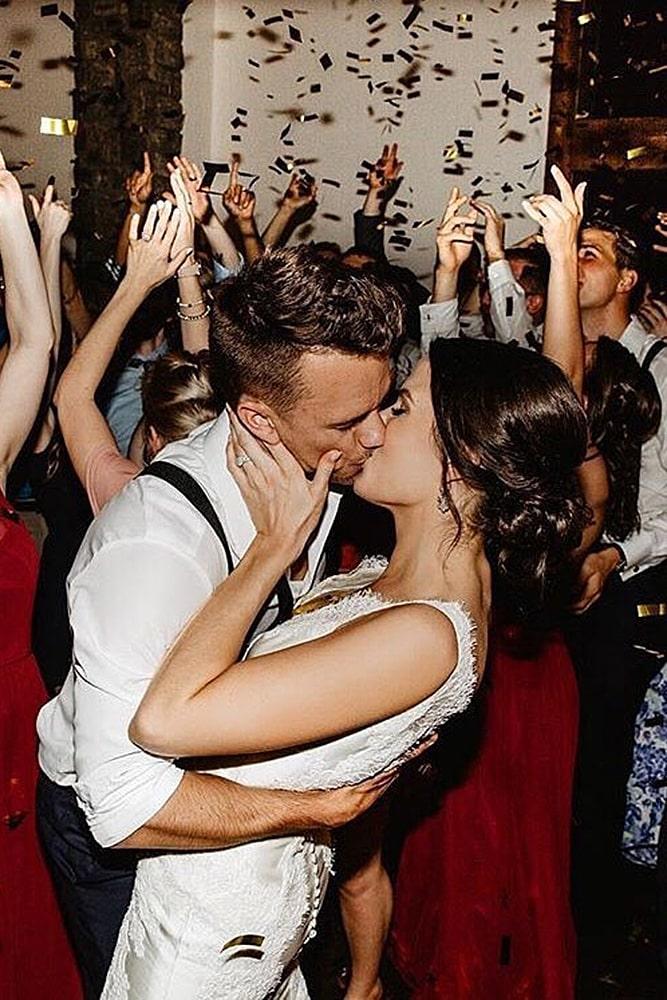 Looking for songs that speak to you both and represents your relationship well for your wedding's first dance? R&B first dance songs are the way to go. Whether you want to take it slow and have some minutes if couple time or you want to boogie hard on the dance floor – r&b is there for you.
If you're a lover of classics, where the grannies can join you on the floor or the new school that will see everyone go haywire- r&b is the go to. As far as your first wedding dance goes, the best r&b love songs have got you covered. See some of our unique selections below.
"Emotions are more than words can help me say. I love you just because you're you." Anita talks about loving completely on this track. No reasons needed, no milestones needed, no achievements need for her to love you. She simply loves you for you. What beautiful a piece. You're all I need.
"How do you give me so much pleasure and cause me such pain. Just when I think I've taken more than would a fool, I start fallin' back in love with you." This is a song that never gets old. A rave of the moment that talks about the power of love. Even when she had no reason to stay, she finds herself falling back I love with him. The magnetism of love.
"Too long I have loved so unattached within. So much that I know that I need somebody so. So I'll just go on hoping that I find me, someone." This is a piece by Aretha talking about loneliness, how tiring it is being alone. How she needs someone, an angel to share life with. In your case, you have an angel already. Lucky you!
"If you are serious, don't play with my heart, it makes me furious. But if you want me to love you, then baby girl, I will girl. You know I will." This is a song by Aaron Neville extracting a promise from his partner not to break his heart. He also promises to love her in return if she stays true to him.
"It takes such a load off to let you know, that you're the only one I never want to go……. Why don't I just swallow each and every ounce of my pride……" This is a rave of the moment ode by Amerie, urgently seeking for a connection. She's tired of hiding her feelings and she needs to swallow her pride, speak up and get the burden off her chest.
"I'm on your side when times are hard and you need some understanding. And no one else can care enough, I'm on your side to be for you." This is a song of promise, of commitment by Angela Bofill, to always be there, even when there's no one else. This is a rave, evergreen and forever kind of song.
"Turn me inside out, make my heart speak. Need no one else, you're all I need. Personality in everything you do, makes me love everything 'bout you." One song by Aaliyah that is new always. Talks about how her man is perfect and she needs no other. Because he treats her right and he has a special way and touches for everything. This is an appreciation song.
"When darkness gathers around me and friends forsake me, I know you'll never let me down…… Baby, I'm not gonna leave you alone. Baby, oh hop on and I'll give you what you want." Al Green sings a song of promise and hope in this piece. He tells her he believes she will never let him down when the chips are down. He also asks her to not give up on him and have hope, she will get all she wants from him.
"I'm giving you my heart forever, every beat of my heart says it's true…… And when I'm holding you, I know all my dreams have come true. Wanna let you know how I feel." This is one of the best r&b first dance songs I've ever listened to. The singer speaks of how he feels, how completely in love he is. He promises his heart forever because in loving that special one, his dream has come true.
"Your eyes are windows to heaven, your smile could heal a million souls. Your love completes my existence. You're the other half that makes me whole." This song is an all-time rave. A 2000 piece that sees a heart that has longed for love, waited and searched and it was worth it. She finds one who completes her perfectly and in him, she sees the beauty of love.
"Cause I've seen rainbows that could take your breath away. The beauty of the setting sun on any given day……… I can't believe that I have you, I can't believe that you're here in my arms…" This is a song that talks about the overwhelming beauty of the one he loves, equating it to the moon and sun and stars. He can't believe his luck that he is blessed with her, someone he has been searching for all his life.
Old R&B Love Songs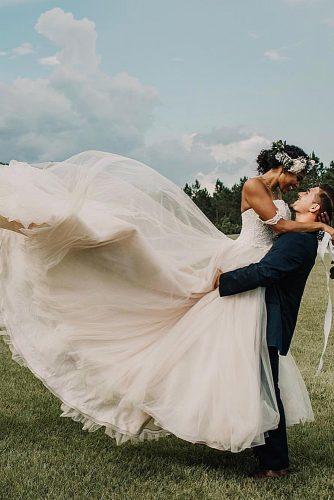 The songs below are old r&b love songs that ruled the scenes and dance floors back in the day and still a rave in 2018. Songs that put your mind at ease, give you reasons to reflect and set your feet on fire. We are in love with oldies because they transport us to the beauty and uniqueness of years back.
"The very first time that I saw your brown eyes………. I knew right then that you were the one. But I was caught up in physical attraction…… Baby, you were more than just a face. This is an oldie that talks about the progression of love. From knowing she was the one to being carried away by the physical beauty. Then finding out there was more to her than the physical.
"Cause I need somebody who will stand by me through the good times and bad times…… Can you stand the rain?" This is an oldie by new edition which looks for true and unconditional love. He wants to know if the special one in his life can weather the storm and stand the rain with him.
"Thank God I found you, I was so lost without you…… To shine over the rain, to appreciate the gift we have". Mariah talks about being lost and desolate, searching for love and finding the one who does not only love her back but completes her. She is thankful for this gift.
"Steal my heart with, every note you play, I pray you to look my way and hold me to your heart someday". Toni makes wishes in this song, for a love that she has found but has not found her. She hopes that someday he will find her.
"It's such a shame, but I'm leaving. Can't take the way you mistreated me…… All my pride is all I have…" Jennifer Lopez says she has had enough. A partnership that has seen her emotionally bruised and she's ready to walk away because she still has some pride left and that's all she has.
"I'll love you more in the rain or shine and making love in the rain is fine. A love so good I call it mine. Love is blind". This song talks about love unconditional, which stays the same or even gets stronger with time. He says love is blind, but he doesn't care, because it's so good he calls it his.
"What I'm trying to say is that I love you. I just feel like this is coming to an end and it's better for me to let you go now, than hold on and hurt you." Usher talks about love between two incompatible people. He believes it's better to let go now, than hold up and end up hurting each other.
"But I gotta be strong, you did me wrong. When I thought you were really down…… Make up your mind, ' cause I'm not gonna be here for long." Keith does not know what to do to make his woman happy. He is sick and tired of being used at some point and he tells her to make up her mind about staying true or he leaves. The lyrics send a strong message.
"Just in case I don't make it home tonight, let me make love to you for the last time. Baby wanna cherish every moment like the last, 'cause baby, you're all that I have. So, just in case" This is a song that talks about loving his woman with all he's got, because he doesn't know what tomorrow holds. Cherishing today like there's no other day.
"I can't really explain it, I'm so into you now. I wanna be more than a friend of you now…… But girl, I'm do whatever just to keep a grin on you now." This is a piece that talks about falling in love with a person, wanting to be more than a friend and doing everything it takes to make them happy.
"When you cry, I want to cry some too. Now ain't that love." This song is about how love can make you feel. You feel your partner's pain with them, cry with them and celebrate with them. Love is a journey of highs and lows.
R&B Wedding Songs For Bridesmaid Entrance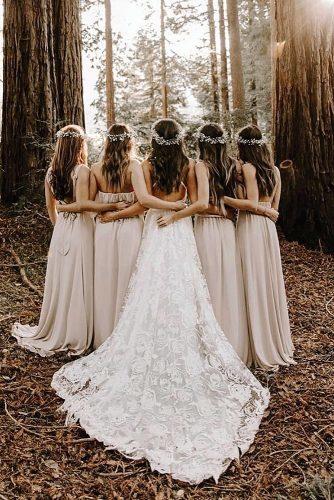 Below are r&b wedding songs for bridesmaid entrance. Carefully selected to emphasize the beginning of a forever journey. A tale of love, promise, and faith that will carry the couple through the good and bad times. We hope you find your favorite song!
"I look in your eyes and there I see what happiness really means. The love that we share makes life so sweet." Luther talks about the happiness he sees in her eyes. The feeling of being in love and the joy of a happy forever.
"Now don't you know you'll always be the most beautiful woman I know. So let me reassure you, that my feelings are unconditional." Musiq expresses his love in this song. Reassuring his woman that she'll be the most beautiful woman he'll ever know and his love is unconditional. A bridesmaid or bride making an entrance with this is magical.
"Damn this old heartbreak, I'll give anything to be by your side and feel alive again." Pharrell doesn't care about what anyone says, all he wants is to be happy. He needs her back in his life because his happiness lies with her.
"Cause all of me loves all of you. Love your curves and all your edges, all your perfect imperfections.." John Legend talks about a love that sees no imperfections. He's crazy about his love and he doesn't care about the rest."
"There are many times that we've loved. We've shared a love and made love. It doesn't seem to me like it's enough." This is a song about a man whose life revolves around his woman. No matter how much he gets off her, he wants more. He's addicted to her love.
"You and me together, through the days and nights. I don't worry, 'cause everything is gonna be alright" This is a sing from the As I Am album that stays on repeat and still trends in 2018. Alicia talks about how her love is strong and resolute. No one can sway her feelings or dissuade her from it.
"I've never been who I wanted to be. I never felt completely free…… Now I'm flying like an airplane. Now I'm riding on the open range…" Jennifer Hudson talks about a low self-esteem and lack of confidence until she found the one who brings out the best in her and helps her live her truth. Great lyrics and message.
"Cause baby we got nothing without love… When my days look dull, pull me in close and don't let me go." Beyoncé is in love and enough in it. She believes that the love they share will see them through any hurdle they'll ever encounter because it's enough and strong.
"…. When someone else instead of me, always seem to know the way. Then I look at you and the world's alright with me." This song says that with the one you love by your side, everything will be alright.
"I believe in you and me. I believe that we will be in love eternally……. You will always be the one for me." A song of faith, belief, and hope in a love that will be everlasting. This song never fades out. A rave always.
"But you can't pretend, the serious burn that I feel in my heart. And there it's, a wedding ring…." A song about love found and, although a butt turbulence; there's bliss at the end because he's the only one her heart beats for.
Classic R&B Love Songs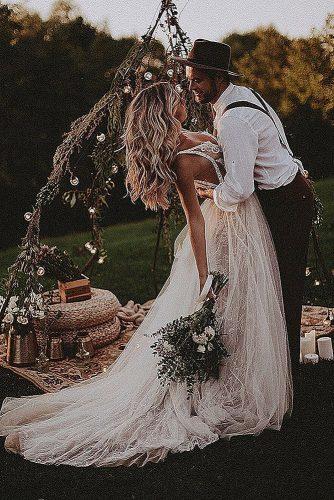 Classic r&b love songs are back to back hits, any day. The beats never wear out, the lyrics stay evergreen and the effect on everyone is constant. Helps us connect to icons of the era before us, and the oldies to enjoy their one-time favorite tunes. Scroll down to see our collection.
"I don't need no money, fortune or fame. I've got all the riches baby one man can claim. What can make me feel this way? Talking 'bout my girl." This is an all-time favorite classic of my dad. The song talks about the most valuable asset he has, which is his girl. He needs no other, he's content.
"Girl it's only you, have it your way… And if you'll have me, I can provide everything that you desire." This is a hit expressing love to his woman and his willingness to give her everything she wants and making sure she feels the way he feels.
"Helps to relieve my mind, sexual healing is good for me." This is a flirty classic about sex, romance, love and the satisfaction they bring.
"If you go, I tell you no lie, something deep inside me is going to die." George in this classic hit implodes the love of his life not to leave, he's good as dead if she does.
"It won't ever get old, not in my soul, not in my spirit, keep it alive…..'Cause I been thinking 'bout forever." This is a song of reassurance to his special one who had doubts about his commitment to their love.
"Don't know much about the French I took, but I do know that I love you and I know that if you love me too, what a wonderful world this would be." Sam Cooke does not need anything else, except his lover's love in its simplicity to make the world easier and beautiful.
"Babe you set my soul on fire, that's why I know you're my only desire. Oh, baby, here I am, signed, sealed and delivered." A song to prove that his ladylove is his only desire. She alone has him totally and no one else. A romantic classic from Stevie Wonder.
"You're just a product of loveliness! I like the groove of your walk, your talk, your dress… You knock me off my feet…….. My lonely days are gone". The pop icon sees a lady whose every move, deed, and words take his breath away. Gives him a feeling that he loves and he announces that his lonely days are over.
"My heart is sad and lonely, for you I sigh, for you dear only. I'm all for you, for your body and soul." This is a song of love and total commitment to your loved one.
"Fairytales and wishful dreams are broken toys. Cause I'm a big boy now, that's looking for someone to love. Someone to share my dreams with." They men are no more boys. No time for bedtime stories or making wishes but making dreams and looking for who to share them with.
"There's something in your eyes I see. A pure and simple honesty… Hold me in your arms tonight and fill my life with pleasure." This song is about a woman how is confident and secure in the arms of her lover. Trust Whitney to regale us with mushy tales of love.
BONUS: What Is The History Of R&B?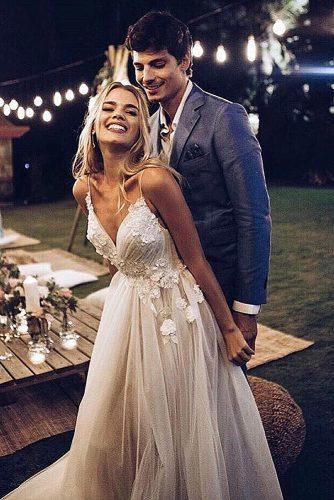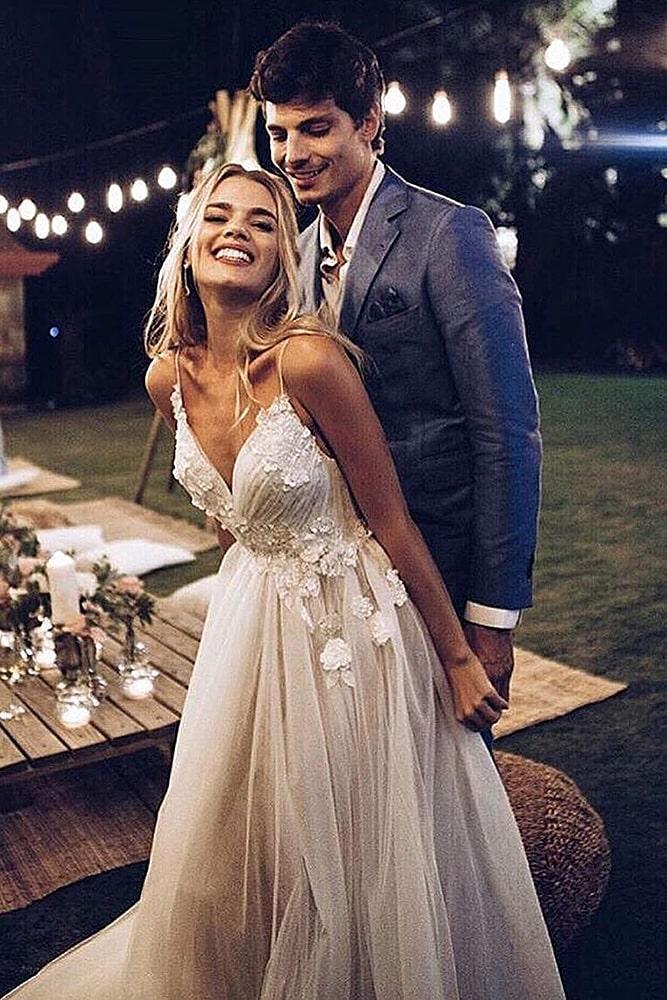 R&B music (rhythm and blues) originated from the jazz and blues genre in the 1920s-1930s. This was after black Americans migrated to Chicago, Detroit, New York and Los Angeles in the United States. Most of the best r&b love songs were sung in this era by groups or lone musicians. Highlights of these songs were the instrumentals which include the sax, piano, bass drums, and the electric guitar.
Old r&b love songs have had lots of influence and one worthy of note is the "Afro-Cuban" rhythmic influence. This involved incorporating its rhythmic motifs like the habanera in the 1800s. Afro-Cuban rhythms helped re-africanalize and add spice to r&b music amidst the whole westernization going on.
This was possible through the Afro-Cuban instruments like the bongos, claves, maracas and conga drums. R&B music has undergone many more cultural transitions including the rock n' roll influences, down to its current electronic musical fusion. This has seen the production of r&b wedding songs which feature love songs for bride, groom et al.
The R&B genre of music has produced most of the brightest stars of all times. Artistes like Sam Cooke, Etta James, Donny Hathaway, the swallows, the clovers, the Cardinals and more ruled the 1940s to the 1970s. Stars giving r&b a new face in the 2000s include the likes of John Legend, Alicia Keys, Usher, Beyoncé and lots more.
All these artists have pelted out great r&b tunes especially in 2018, most of which are perfect black wedding songs. These r&b wedding ceremony songs come in handy as wedding entrance song, love songs for groom and everything in-between.
The old and young blacks, African Americans, Caribbeans and everyone who's bubbly and loves to boogie would sure love to hear it at a wedding. This is because they are intense, danceable and feature great lyrics with depths that touch our core and roots. They are soulful and soothing as most of which you'll see in this article.
So, here you go with the best compilations of r&b love songs for your every event. Make a pick from the best r&b love songs of all time and make it your own, your song!
Related posts:
27 Wedding Games For Kids For Any Wedding Type
60 Heart Warming Love Songs For Him For 2019