Have you ever been to a wedding where the guests rustle their feet during the ceremony exit? Recessional seem dull, bland and solemn leaving you bored out of your mind? Postlude wedding songs are the perfect transition from recessional into the reception. They keep the guests, making exit fast and interesting.
These are not songs you'll normally include in your program but they do the job. See our comprehensive list of the best wedding departure songs for you.
What Is A Postlude Song?
A postlude song is the wedding music between recession and reception. Postlude songs aid celebratory continuity from wedding ceremony to reception.
20 Postlude Songs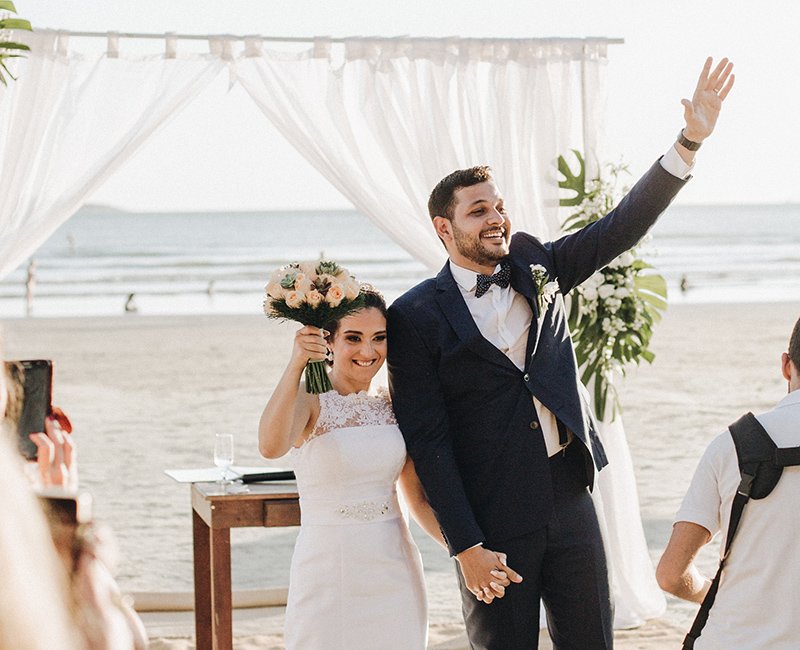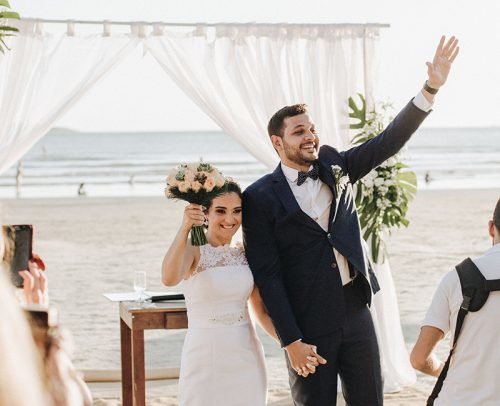 1. Ain't No Mountain High Enough by Tammi Terrell & Marvin Gaye
You want wedding departure songs that speak to the vows you just shared and the journey ahead. This hot number by Tammi and Marvin serenades with romance, love, promise, and commitment. There's no mountain high enough to stop your love.
2. Soldier by Gavin Degraw
A danceable song riddled by heavy cords, this song is the perfect usher from the slow to fast music. It's one of the best wedding departure songs and reception entrance songs. This hit is a popular darling of every guest.
3. Great Is Thy Faithfulness by William M. Runyan
This song is a classic piece loved by many. In the Christian faith, it's only by God's faithfulness that they are husband and wife. The traditional song says "morning by morning, new mercies I see". This line says it all.
4. We Found Love by Rihanna
Looking for the perfect balance between classic and new wedding songs? This techno inspired piece by Rihanna ticks the box. Listening to the soothing voice of Rhianna sail you back up the aisle and into reception is such pure bliss.
5. Happy by Pharrell Williams
The vows said successfully and the couple confirmed as one. How else should everyone feel? Happy of course! Throw in this number and set the stage for everyone to dance their way into the reception. This is your happy day.
6. Can't Stop the Feeling by Justin Timberlake
This song puts the couple and wedding guests in the mood to set the dance floor on fire. This song is the perfect emblem for "let the party continue." Full of heart and soul, you can't stop this feeling.
7. For The Beauty Of The Earth
This is a traditional hymn loved at Christian weddings. A perfect bridge between the end of the ceremony and the beginning of reception. If you want something solemn and slow, play this heartfelt piece. It talks about the earth as God's masterpiece.
8. I've Been Waiting For All My Life by Tootsie
This is a beautiful romantic rendition for the wedding recessional. A classic that remains evergreen. It talks about a love so consistent and steadfast. The beautify part is that it's upbeat and danceable. A song filled with love, heart, and soul.
9. Feelin' Alright by Joe Cocker
With the tension of walking down the aisle gone and the love of your life on your arm. It's okay to say that you're feeling alright. What better way than to play a song that explains all that you feel.
10. You've Got the Love by Florence + The Machine
This sensual number is a hit by the British wedding band. This is a perfect wedding ceremony music. One of the best songs to walk back down the aisle to. You can dance to it or simply sway your body.
11. When the Saints Go Marching In by Louis Armstrong
This is an upbeat traditional hymn that perfectly ushers everyone from the marriage ceremony to the reception. It's both fun and a message. A song you can dance to that also reminds you of eternity. It keeps the recessional bubbly.
12. You Make My Dreams by Daryl Hall & John Oates
Do you want an upbeat exit song for the wedding reception? This classic hit gives you just that. How beautiful that your dreams come true because you've got your beloved for life? Waltz from the ceremony into the reception with this number.
13. Love On Top by Beyoncé
This song is an all-rounder. From walking down the aisle to saying vows, readings, ring exchange and after marriage songs. Beyoncé's textured voice and soulful rhythm keep your heart glad all day. This song is also a first dance hit.
14. Now Thank We All Our God by Siegfried Karg-Elert
This is a song of thanks to close up the marriage ceremony and herald the reception. It's a song of celebration that marks the ceremony's success and transits into the reception. It's slightly upbeat and solemn at the same time.
15. Unwritten by Natasha Bedingfield
This song is soft and one of the sway perfect songs to walk back up the aisle to. It's a message full of soul that talks about the journey ahead. This song is also great for saying your wedding vows.
16. To God Be the Glory by William H. Doane
This is a favorite postlude song of almost everyone in the Christian faith. It's believed that God is the author of the marriage institution. So it's only normal to give back all the glory to God after a successful ceremony.
17. For Once In My Life by Michael Buble
The Stevie Wonder 1968 hit about finding love sees a remake by jazz singer Buble. This piece is one of the most amazing songs for walking down the aisle after getting married. It talks about finding love in your life.
18. String Quartet in C Major, Op. 76, No. 3
A little bit dramatic, this string quartet is a perfect fit for the wedding ceremony. It's also soulful coordination for wedding departure songs if you want something solemn. It also works well into an upbeat transition for the reception.
19. I Will Never Let You Down by Rita Ora
After a solemn ceremony and commitments are sealed, this is the perfect song for the postlude. It's upbeat and gets the guests dancing while reminding your better half of your promise. This is one of our favorite post-ceremony music any day.
20. Boom Boom Pow by The Black Eyed Peas
If you've really come to the party, then this hit is a timely companion into your reception. Make it a part of your wedding playlist and it will be sure to get the guests excited. It's upbeat and high-tech rhythm excites.
Here is the postlude wedding songs playlist on Spotify:
With an understanding of what postlude wedding songs are, you'll see their importance for the wedding. From traditional to Christian and secular, we've rounded up amazing songs for working down the aisle after getting married. So regardless of your wedding style and where you're having it, there's something here for you. Thinking classic to new wedding songs, we've got you covered. At the end of the day, it's not over until it's over, the party just started.