Choosing the right DJ for your wedding can make or break your special day as the music creates the whole vibe of your event. The soundtrack for your wedding reception will be created by the DJ that you choose. This is why it is important to find the right one.
There are certain pointers for finding that extra special disc jockey. Who will transform your reception venue into an enjoyable location for all your guests. These are some of the factors we will be highlighting in this article on how to choose a wedding DJ. Things like wedding DJ songs or how much DJ's for weddings might cost, are all addressed below.
What Is The Average Cost Of Wedding DJ?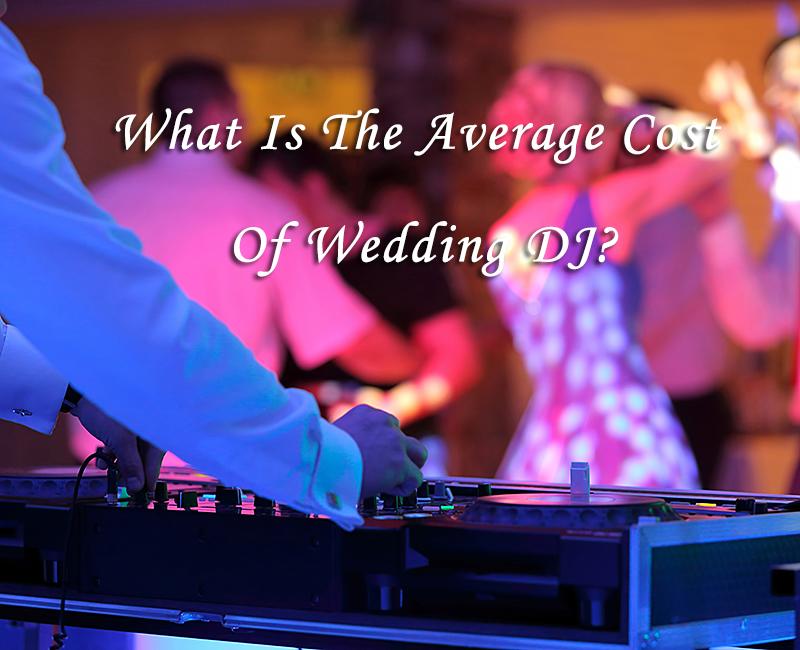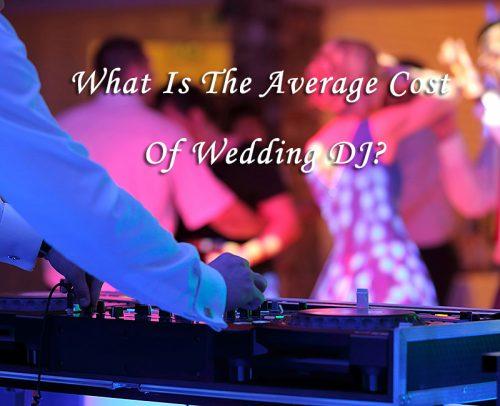 Some people think a wedding DJ can't cost much, since it's just music. However, finding the right fella with the right skills and experience might cost you quite a penny. Want some free wedding music advice? More than half of the time, cheap does not mean good quality, and you're going to want good quality music for your special day.
Trusted and highly recommended wedding DJ's can cost anywhere from $1,000 to $1,500. When bundled with other services such as videography or wedding photography, prices can go up to $1,700 or $2,000.
And so, keep this in mind when planning your budget for a wedding DJ. Their value might be well beyond a price tag.
10 Steps On How To Choose A Wedding DJ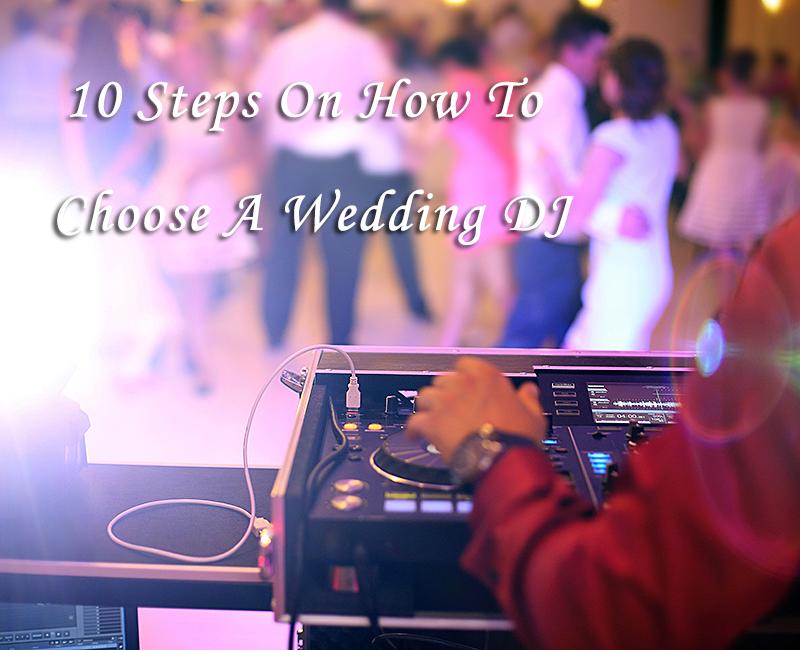 Research
Do your research. Check out a list of DJs in your area online, their websites, videos, song lists, and see what they have to offer. This will give you an idea of what's out there, and where you should start.
What do you want?
Consider what you want. Are you looking for country music, classic, RnB? Only certain DJs would have the particular style and ambiance you are looking to create. This should also help you narrow down your search.
Have a face to face meeting
Once you've decided on which DJ or DJs might be perfect for your day, have a meeting so you can connect, and respond to the slew of questions that you might have.
Rate their experience
The feedback you get from the DJ should give you an idea on how much experience they have in this area. Ask which events they have managed lately, how long they've been in the business and what type of reviews that they receive.
Check out their equipment
Equipment is vital in this line of work, and depending on the size of your venue, you're going to want speakers that can accommodate it. So ask about the quality of their equipment and also ask to see them if possible.
Make sure they understand your needs
Be sure that they are attentive to your needs and requirements, and totally understand your concerns. If you meet with someone who seems distracted from you the customer, then they are definitely not the right fit.
Do they have a backup?
There should always be allowances for unforeseen circumstances. And since you want a hitch free wedding, make sure to hire a DJ that has a backup. Ask what happens if there is a delay in traffic or if something suddenly goes wrong with their equipment.
Check their music selection
A good wedding DJ will have a collection of wedding playlists, so ask to see their wedding playlist. See if they truly have the type of musical coverage you are looking for.
Any bundled services?
Sometimes a bundled service means you get to pay less on certain other services for your event. If your wedding DJ provides other services such as videography or any other kind of entertainment. You could discuss this and get it at a better price than you might have elsewhere.
Agree on a price
Without this agreement, there is no service. So, make sure you have in mind the average cost of a wedding DJ, and that you are agreeing to a price within your budget.

Wedding Band Or DJ – What To Choose?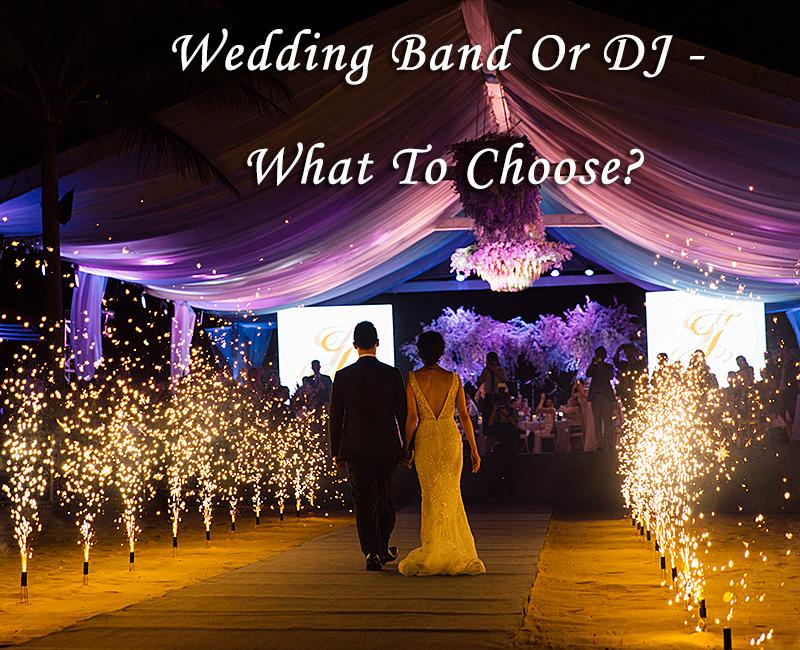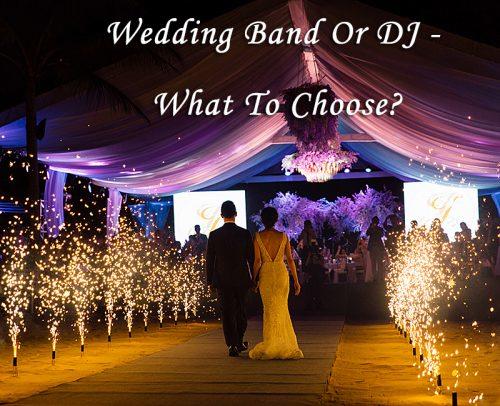 The vibe you intend to create at your wedding, and the space available to you for entertainment. These are factors which could help you decide if live bands for wedding receptions or a DJ would be better for your wedding.
Wedding Band, pros and cons
Pros: It's difficult to recreate the beauty and infectiousness of live music. A good band would be a gift on its own to your welcome guests.
Cons: Is usually more expensive than a DJ, and may not be as flexible to the needs of your party.
Wedding DJ, pros and cons
Pros: Less expensive than a band, a DJ can keep the party going all night long, with endless music, and absolutely no dancefloor rules.
Cons: The wrong DJ could kill the tempo of your reception just as fast as a good one would get it going.
Questions To Ask Wedding DJ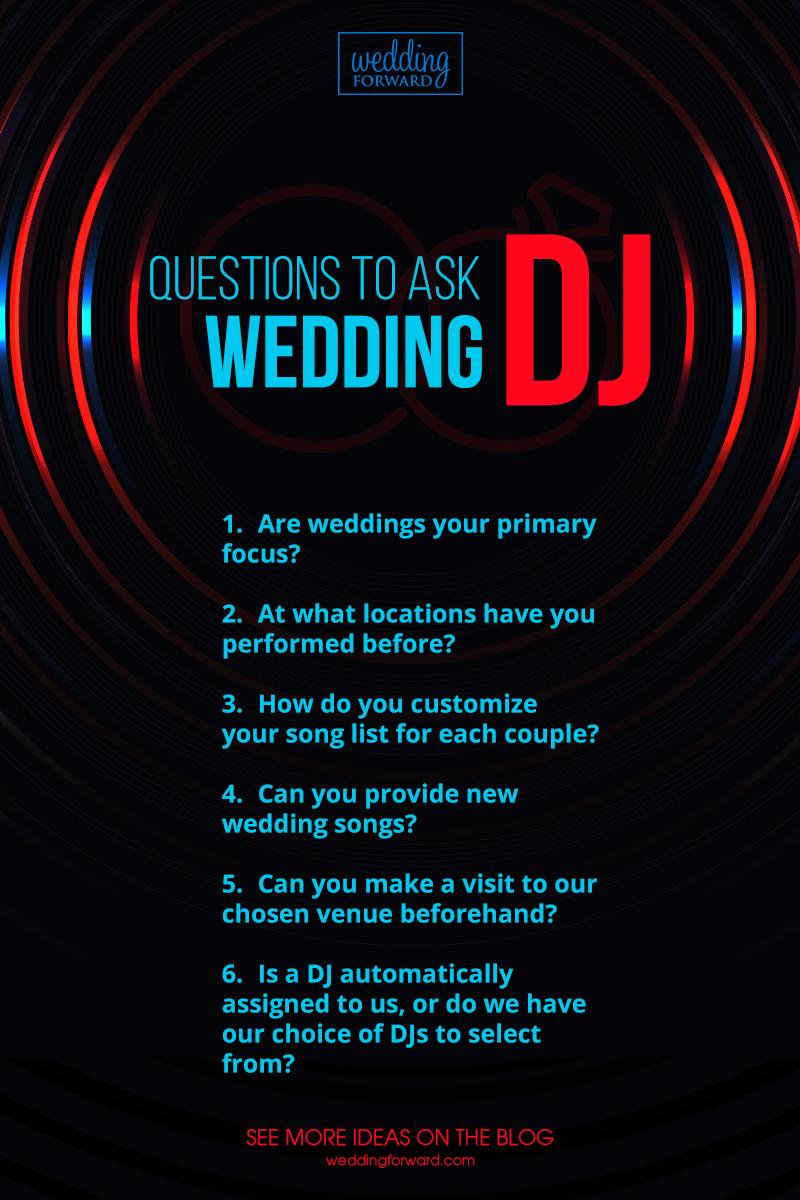 Are weddings your primary focus? At what locations have you performed before?
You want to be sure that they are primarily focused on weddings and they know what it takes to properly entertain a wedding party. You want a wedding DJ, not a club DJ; those are completely different types of events.
Even if they don't only perform at weddings, you want to be sure that they are well rounded enough to cater to different types of audiences.
How do you customize your song list for each couple? Can you provide new wedding songs?
Find a DJ who is attentive enough to understand your wants and the style you aspire to achieve for your wedding. With this he can create a play list that will work for each stage in your wedding reception without missing a beat.
He would know how to work around your do not play song list, to figure out which type of songs will be best for your event.
Can you make a visit to our chosen venue beforehand?
The size of a venue and even the location of the DJ widely impacts the sound, and so a visit to the venue is important before the big day. You need a DJ who already knows how important this is and agrees off the bat to make a site visit beforehand to check out and understand the room's acoustics.
Is a DJ automatically assigned to us, or do we have our choice of DJs to select from?
While discussing with the service company it is important to know which particular DJ you will be working with. To check out his style and compatibility with your requirements. You will want to discuss every item with him to be sure he covers the required skill set and necessary experience.

Top 5 Wedding DJ's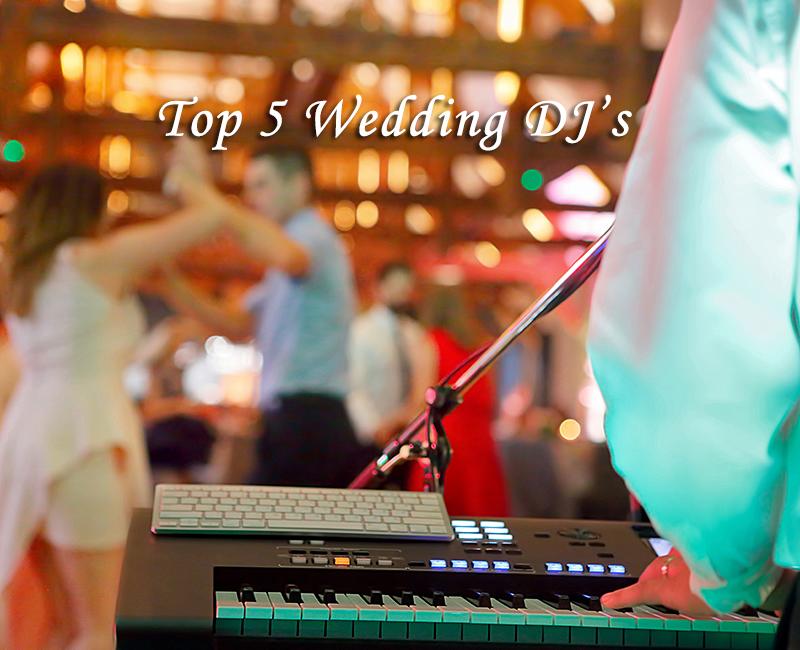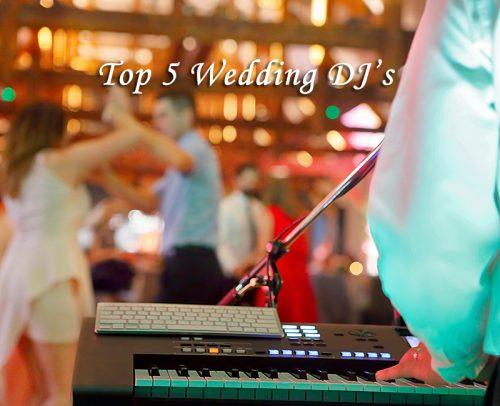 What is a wedding without music? And what is a wedding without good music? This is why it is important to research and invest in a great wedding DJ. Who can give you the desired results or even help with music ideas if you are not certain of what you need. So, if you are unsure about wedding DJ prices or you've been wondering where to find a wedding DJ near me. We hope that the information we have compiled would help you on your journey of finding "the one".