Music sets the tone for any event, and at the very beginning of your wedding day, as your guests take their seats, you will want the right music to create the perfect ambiance. There are quite a number of tracks that are perfect for wedding prelude music, and here we have found you options that can help you choose the best for your special occasion. While wedding prelude songs may not be as monumental as your precession songs or the music for your first dance, they are still quite significant in the scheme of things.
Wedding seating songs can be instrumentals, country music or indie songs, all depends on your type of wedding. Have a look at some of our favorite prelude songs for wedding for suggestions.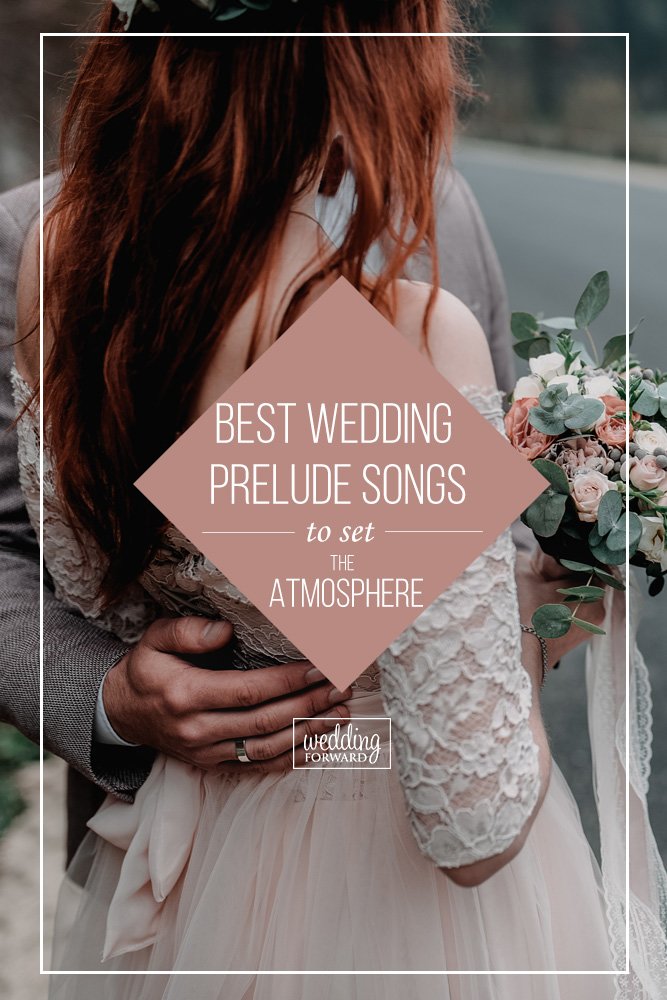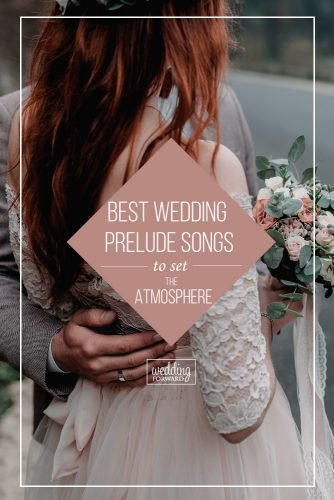 If you're in need of love songs for wedding prelude music. Then James Arthur might just have your back with this number that aptly describes the feeling of falling in love. A song that is the perfect background music for a classic wedding, whether it's played with or without the lyrics.
Why choose: A song with the perfect sound for a celestial-themed wedding.
2. "Lucky" by Jason Mraz and Colbie Caillat
One of the best wedding prelude songs for a couple looking for something non-traditional is this acoustic song from Jason Mraz and Colbie Caillat. A truly special number, it is for that couple so deeply in love that they consider themselves lucky to have found each other.
Why choose: Great tune for an outdoor wedding or a wedding with a rustic – bohemian theme.
If you love the story from "The Notebook", then you would enjoy this number from Aaron Zigman playing in the background as your guests take their seats. Whether you're a fan of the movie or not, you would agree that this makes a great choice for prelude music for weddings.
Why choose: A song for hopeless romantics or lovers of the Allie and Noah story.
4. "XO" by John Mayer
Another option for non-traditional music to use for wedding ceremony prelude songs is this cover of Beyoncé's "XO" by John Mayer. The gentle beat of this acoustic cover will create the right kind of ambiance you'd want at the start of your wedding day.
Why choose: A cool and romantic tune that is perfect to set the tone of a special day.
5. "The One" by Kodaline
If you want romantic pre ceremony wedding songs, then consider this number from the Irish Band, "Kodaline". Written originally as a wedding song for a friend of the band members, it is definitely worth a listen and could be a good choice for your wedding.
Why choose: It has the perfect lyrics for a spring or summer wedding that your guests will love.
Fancy your guests sitting down to some lovely folk tunes as they get settled in for your wedding ceremony? Then look no further, especially if you're having a rustic wedding. This number from The Avett Brothers is a great choice for prelude music for wedding ceremony.
Why choose: If you are having a January wedding, then this is without a doubt a song to consider for your prelude songs playlist.
7. "God Only Knows" by John Legend & Cynthia Erivo ft. yMusic
The original song by the "Beach Boys" is a popular favorite, but we are also in love with this cover by John Legend and Cynthia Erivo. The fact that it's slower, makes it a lovely song to start your special day with. If you're looking to create the perfect ambiance, this would be a great help.
Why choose: If you're looking for a soulful classic for a prelude song, this is a song you can't ignore.
8. "500 Miles" by Sleeping at Last
For the groom or bride who will happily walk 500 miles for their partner. This version of the song, "500 Miles", is a sensual and romantic tune that can be used in different parts of a wedding day. The languid rendition of this version, however, makes it perfect for a wedding prelude song.
Why choose: Another perfect number for a couple looking for the modernized version of a romantic classic to use for their prelude music.
This romantic instrumental track is one of many used for the soundtrack in the "Pride & Prejudice" movie that stars Keira Knightley. Asides the love we have for this classic love story, there is no doubt that this song makes the most perfect prelude song for a wedding.
Why choose: Give this a listen if you need an instrumental track for a prelude song, and you'll quickly realize why it is one of our favorites.
10. "There Will Be Time" by Mumford & Sons featuring Baaba Maal
A lover's song which is ideal for wedding songs before ceremony, this unique tune is a slow song with all the best lyrics for the expression of love. After a quick listen, you will definitely want it on your list of wedding prelude music.
Why choose: A romantic and tribal tune that is most fitting for a wedding day, even as prelude music.
11. "Fearless" by Taylor Swift
Fans of country music will enjoy this pop-country tune from Taylor Swift. The number, from her second album, is one of the best wedding prelude songs for a rustic themed or countryside wedding.
Why choose: It is an ideal choice for an outdoors, summertime wedding that promises its guests a lot of fun.
Made of a sweet and acoustic melody, this playful tune is another non-traditional way to start your wedding day. Seeing as the music sets the tone, this song could promise guests a fun wedding day at the wedding ceremony of a couple with a slightly laid-back personality.
Why choose: Even though it would be great to use in different parts of a wedding, it would be a sweet way to start off a wedding day.
It is difficult to go wrong with classic R&B love songs, which perfectly express the feelings of love between two people who have decided to spend their lives together. If you have truly "found the one whom your soul loves", then your feelings will resonate with this song.
Why choose: An easy song to get obsessed with and a perfect choice for pre ceremony wedding songs.
14. "Magic" by Coldplay
A song filled with simple and yet meaningful lyrics, this melodic song is a popular tune from Coldplay and one you would enjoy playing in the background at the start of your special day. A song that says over and over, "I don't want anybody else but you", definitely has the right lyrics for prelude music for wedding ceremony.
Why choose: One of those tunes that are just perfect for a prelude, whether a couple is in love with rock music or not.
15. "Maestro" by Hans Zimmer
The soundtrack for Christmas movie, "The Holiday", this cheerful instrumental would make a great tune for guests to arrive to. It is the prelude that creates the expectation of something great. And a wedding is definitely something worth looking forward to and deserving of this type of introduction.
Why choose: A number that is enjoyed all year round, it would be especially thematic for a winter wedding.
16. "Love" by Lana Del Rey
Lana has a special style that shines in a number of ways. This soulful and slow-paced song makes the most interesting choice for prelude music. It is perfect for the couple seeking something outside the norm and still will create the type of ambiance desired before a wedding.
Why choose: An excellent choice for the modern couple, it is a song about love, which is the central theme of all weddings.
This list would be incomplete without a song from Ed Sheeran. Though one of his underrated songs, "Tenerife Sea" is a romantic tune that has all of the elements of great music. And its lyrics make it a top pick for a wedding prelude song.
Why choose: This swoon-worthy number has a catchy beat and the type of acoustics to lead your guests right into the room and onto their seats.
Country music fans will love this one for their pre ceremony wedding songs. Your guests will enjoy the sound of this coming through the speakers as they settle down, even if low. It can't get any more romantic than when a man is singing a song to his wife.
Why choose: A laid back tune that will be great for a country themed wedding or an outdoor wedding on a beach.
This Louis Armstrong classic is a favorite for jazz lovers. It is also a lovely choice of wedding prelude music piano. The string instruments accompanied by the piano in this song make it a beautiful choice for a wedding prelude number.
Why choose: A timeless number, perfect for a wedding with a vintage theme or being held at a historic venue.
20. "All My Days" by Alexi Murdoch
This chilled-out tune will definitely add some value to your wedding playlist for prelude songs. If you're having a laid-back and relaxed wedding, this will definitely set the tone. The romantic lyrics of this song make it one of our favorites for wedding prelude songs.
Why choose: The perfect lyrics and relaxed song that gives a peep into the love the couple share and why they have chosen to be lonely no more.
Here is the best wedding prelude songs playlist on Spotify:

Wedding prelude songs are important as they set the tone for the rest of the event. Choose from some of our favorites as you create a wedding playlist your guests will love.