Country wedding songs give a whole new vibe to weddings. Country music songs, also known as country western, has its roots in the Southern United States. This genre of music comes in sub-genres such as neo-traditional country, Bakersfield sound, heartland rock and more.
How popular is country music for wedding?
A wedding playlist without the best country love songs is incomplete. Country music sets the ambiance and influences the emotion of everyone present. Popular country songs by the likes of Keith Urban, Shania Twain, Taylor Swift, Carrie Underwood and more graced our screens for years. They contain the right lyrics, beats, and romance that makes them popular for weddings.
Couples who choose to have country music regardless of the type of wedding are in for swell times. From getting ready to walk down the aisle and first dance, there are fun country songs for every step. Ready your dance moves as we select new country songs that make a great country music playlist 2018!
Before the Ceremony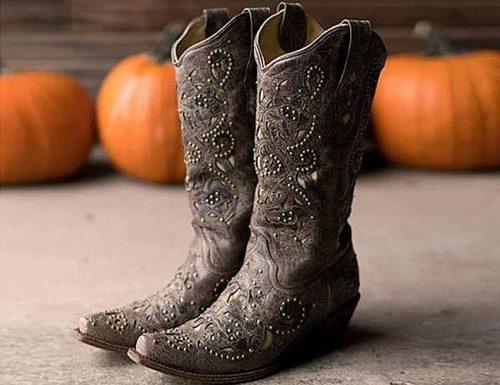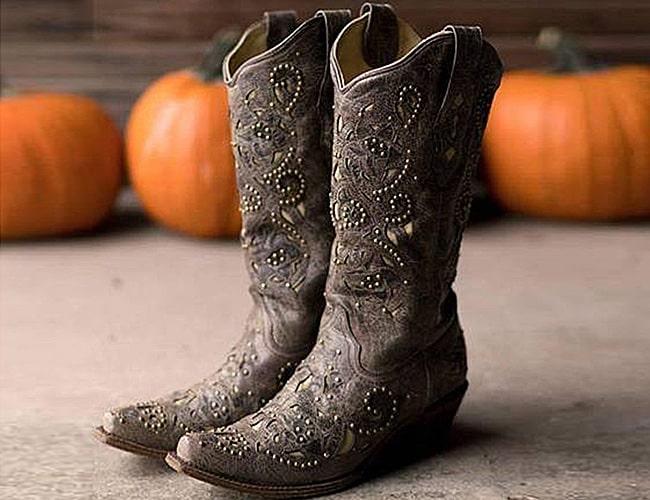 Your wedding day is a day you wake up with all kinds of feelings before the ceremony. You are ecstatic, nervous, jittery, teary and sometimes pumped up for all that will be. This is when you get your hair-do, makeup and adorn your dress. Upbeat Country songs are the best for this time. They come with tunes, rhythms, and lyrics that leave you feeling good and give you a burst of energy.
Top country songs 2018 like "breathe by faith hill" brings calm to you and "fearless by Taylor Swift" gives you all the confidence, attitude and resolve you need. These happy country songs will lift your spirit and keep you dancing through the morning.
This is why you need to consciously choose the best wedding songs for your playlist
6. Faith Hill – Breathe
8. Taylor Swift – Fearless
10. Taylor Swift – Our Song
11. Carrie Underwood – Some Hearts
13. Kelly Clarkson featuring Vince Gill – Don't Rush
22. Collin Raye – Love, Me
27. Chad Brock – Yes!
28. Train and Martina McBride – Marry Me
How To Choose Upbeat Country Songs
Sit and consult with your girl squad on the upbeat songs you love.
Pick out the songs with the best beats that you love
Make sure they are danceable and leaves you feeling good and energetic
Make sure you can relate to the lyrics of the songs.
The songs should make you dance, leave you happy and speak to you.
Country Songs To Walk Down The Aisle To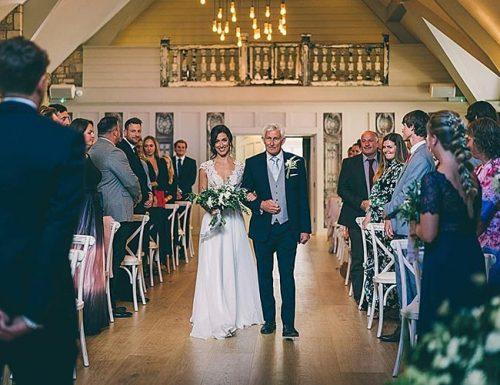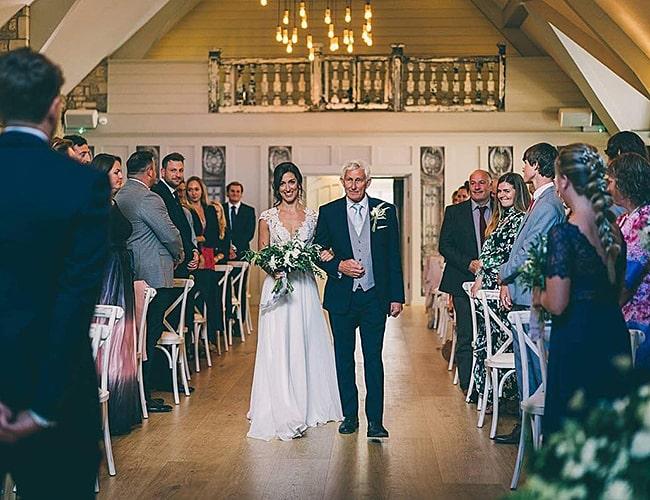 This is where you make a grand entrance with country songs to walk down the aisle to. During the walk down the aisle, only sober and lyrically rich country songs will do. One of the best 90's country songs by "Shania Twain" titled "from this moment" and others remain evergreen. This is because they not only fit the slow pattern of movement, but the lyrics are in sync with the ongoing activities.
These country songs contain words of promises that fit the step you are taking. Other best songs from the 90s and before made our ultimate list for your pleasure.
To capture this moment, only pieces from the best country songs of all time can be your perfect companion.
6. Paul Brandt – I Do
7. Patsy Cline and The Jordanaires – Always
9. Carrie Underwood – Look at Me
12. Conway Twitty – The Rose
15. Jessie James Decker – I Do
19. Florida Georgia Line – H.O.L.Y.
20. Tammy Wynette and George Jones – Golden Ring
26. Martina McBride – Valentine
How To Choose Country Wedding Entrance Songs
Think of the songs you want to walk down the aisle to. A song that speaks of promises or your love story.
Decide the kind of ambiance you want to preside over your walk down the aisle. Energetic, suppressed, sober, sentimental or upbeat?
Study your guest list to determine the age brackets of your guests and choose the songs you love, but they can relate to.
Best Country Love Songs During The Ceremony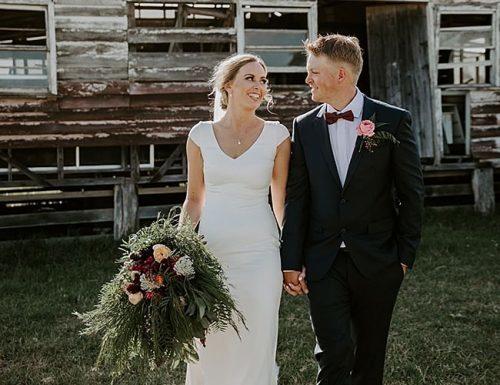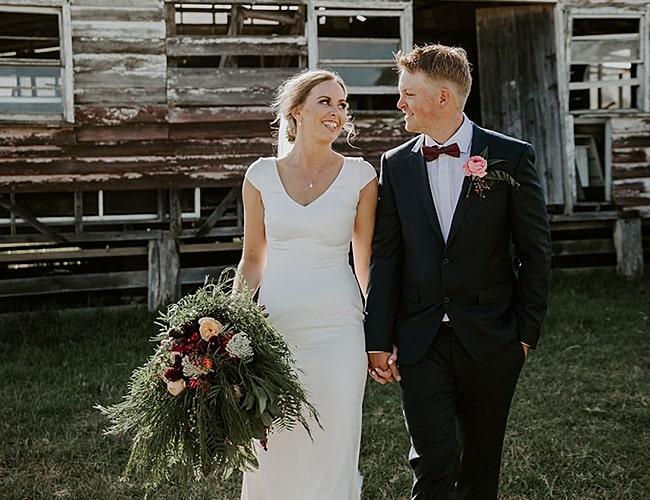 The ceremony comes with a lot of activities, all of which are very important and sensitive. Within the short period of the ceremony, you will make life-changing decisions which will change your lives forever. You will say your vows before everyone.
Some of the best country love songs will be best for the ceremony. These are country songs about love that are calm but intense. They set the mood with a huge dose of happy and equal dose of sober. These country songs resonate in the background but makes an impact by giving strength to your vows. Songs like "I do" by "Paul Brandt" is one of our Cinderella country songs that is perfect for a ceremony.
2. Lonestar – Amazed
4. Kenny Loggins and Jim Messina – Danny's Song
5. Dolly Parton and Ricky Van Shelton – Rockin' Years
6. Clint Black and Lisa Hartman Black – When I Said I Do
7. Faith Hill and Tim McGraw – It's Your Love
8. George Strait – I Cross My Heart I Cross My Heart
9. Dolly Parton and Ricky Van Shelton – Rockin' Years
14. Crystal Gayle – Eddie Rabbitt – duet – you and I
21. Jimmy Wayne – You Are
26. Brad Paisley – Then
28. John Michael Montgomery – I swear
How To Choose Popular Country Songs
Do not decide on songs without your partner, because the ceremony involves the two of you
Pick out songs that are intense but do not interrupt the calm and ambiance of the ceremony
Let the songs flow with the vows you are taking because they are solemn
Whatever songs you choose should have the ability to enrapture the both of you
It is best if they are popular country songs which everyone nod or sing to.
Country First Dance Songs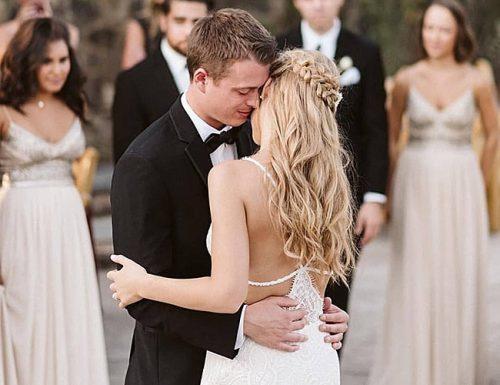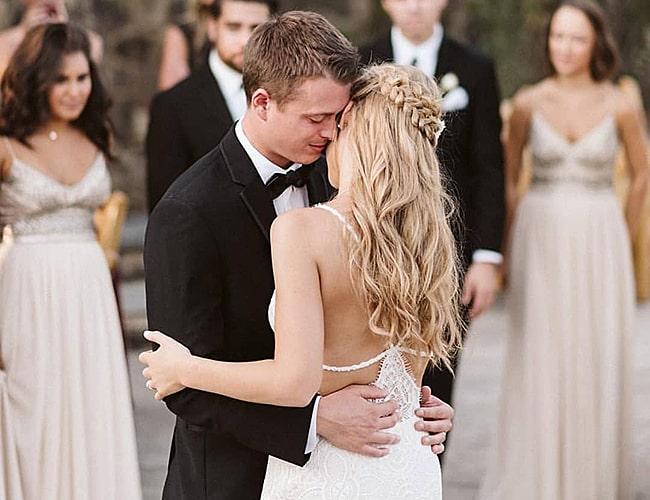 The ceremony which is the hardest part is over. You legally have your beloved to hold and cherish forever. How best can you express how you feel than with a country wedding song first dance?
Country first dance songs give voice to emotions that your words can not articulate. These songs lays all you bare for your beloved to see. The first dance wedding songs are only for the two of you, a period where your hearts speak to each other. A song by "lone star" titled "amazed" is one of the many country party songs that are perfect for this time. Country songs in this category are a mix of almost everything, best for your first dance.
2. Rascal Flatts – My Wish
10. Reba McEntire – I'll Be
11. Tim McGraw and Faith Hill – It's Your Love
12. Jim Brickman and Lady Antebellum – Never Alone
24. Lonestar – Amazed
How To Choose Songs For The First Dance
Pick country slow dance songs to begin your dance with.
Dare to mix it with other beats, like upbeat and rock country songs.
Pick songs that keep the tempo consistent from the ceremony
The songs should be romantic
Choose songs that tell your love story.
Parent Dance Country Songs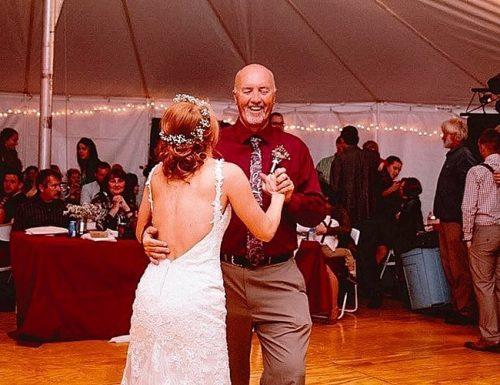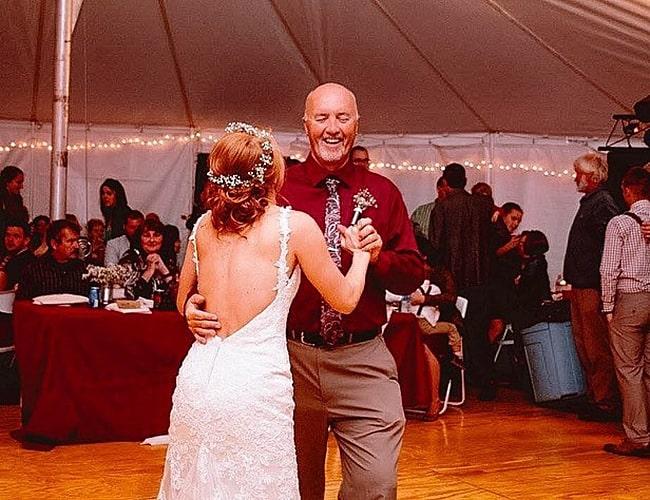 Without the parents' dance, a wedding is not complete. Parents are the ones who birthed, raised and nurtured the couple. They loved the couple first and were there from the very beginning. The time for the parents' dance is not without emotions and sentiments.
They have to deal with the pain of letting one child go to the joy of gaining another child. Every song in this category is a song of appreciation and love for one's parents. These country songs also talk about the assurance that all will be well. These songs will set an atmosphere of tears amidst laughter. The country song here talks about endless love all the way.
Great parents deserve their moments.
Father & Daughter Dance
6. Jim Brickman and lady Antebellum – Never alone
12. Reba McEntire – Daddy
13. Reba McEntire – I'll be
The father daughter wedding dance is one dance strictly for the father and his daughter. He is her first hero, held her first and loved her first. Father daughter wedding dance songs like "I loved her first" by "Heartland" brings on a truck of emotions.
This category comes with songs that are emotional, slow and directly speaks to both father and daughter. They talk about how fathers love their daughters and in turn, we hear sonorous odes from daughter to father. They tell about reassurance that everyone will be fine.
Fathers are great, that is why we have this deserving list of the best country songs for the daddy-daughter dance.
Mother & Son Dance
17. Blake Shelton – The baby
21. Garth Brooks – The dance
29. Carrie Underwood – Mama's Song
Mother son country songs category is replete with songs that pull at the heartstrings. A mother son wedding dance is an emotional one.This category serenades mothers with songs of appreciation and love. We featured country songs that tell us about a mother's devotion to her son and the never-ending gift of love she gives him. These songs comfort the mother and assures her that he will be fine. We have a bias for "my mother's eyes" by "Willie Nelson" because it says all there is to say.
Mother son wedding dance playlist captures all the right songs to tell your mother that you idolize her.
Country Music Playlist 2018 For Your Reception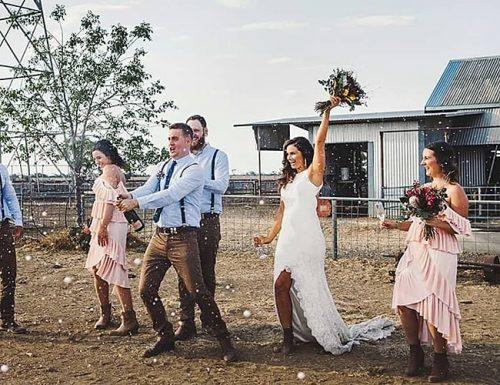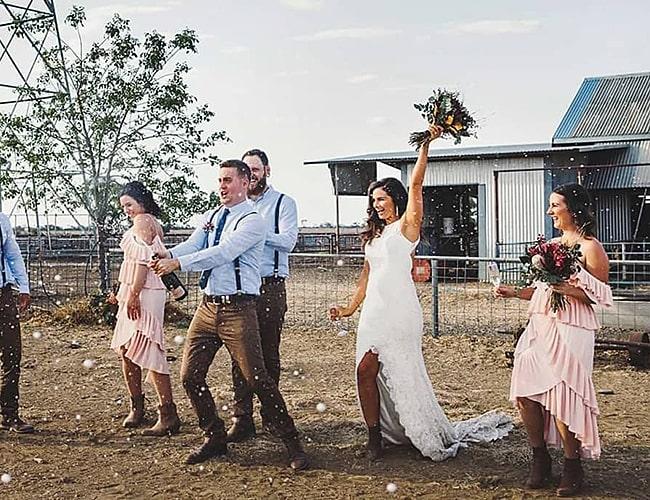 It is time to put on your dancing shoes and boogie hard till you drop because the day was successful. The reception is time to mix and meet the other relatives, friends, well-wishers, and acquaintances. Time to eat great food, drink and be merry.
This is a category that experiments with the best country songs of all time. Rock, upbeat, classics and all the fun country songs you can come up with.These songs are danceable with progressive rhythm and beats that maintain the tempo from the ceremony.
No better set up than country party songs for this. This is why you should check out our amazing list of top country songs in 2018 to create your reception playlist.
8. Kenny Chesney – Young
10. Florida Georgia Line – Cruise
11. Taylor Swift – Ours
13. Hunter Hayes – Wanted
How To Choose Top Country Songs 2018
Make a collection of the best genres of country songs
Pick out a mix of the ones you and your partner love from all genres
Your audience range at different age brackets, so include some new country songs 2018 and some blasts from the past, so that everyone can relate.
For the comfort of your guests, there should also be a touch of conservative, liberal and even kid-friendly songs, so they can enjoy themselves
Best Country Songs Of All Time For Last Dance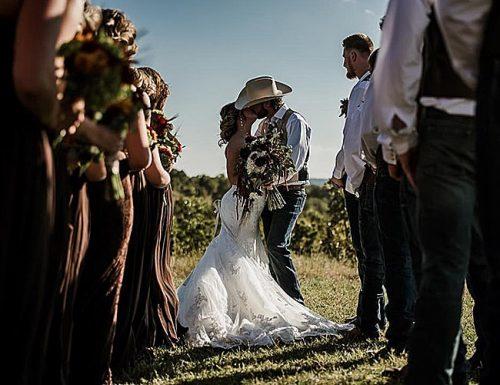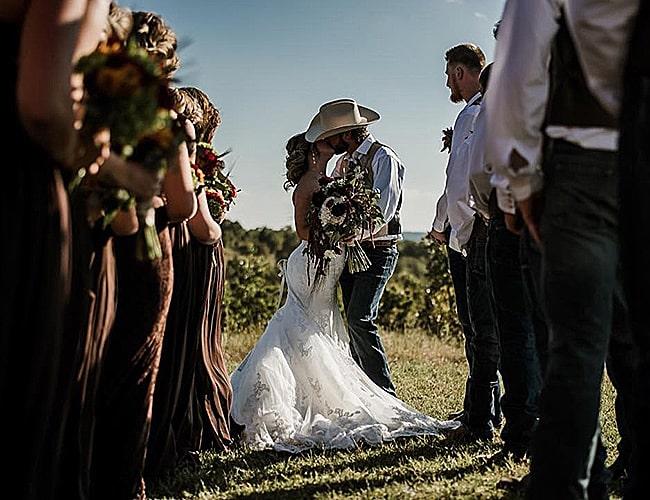 We saved the best for the last! Or do we say almost the last? We are back to the emotional, the couple's last wedding dance but the first of many more dances. Only the best country songs of all time can give the right ode to this stage. Songs with only the right lyrics and slow beats and traditional lyrics.
The songs in this category describe the beautiful day you had and the love you send to all your guests as they leave. The country songs are slow and sensual. This category features songs that every guest is familiar with and they can sing to.
This is in truth an emotional one which should reflect on your country music playlist.
3. Kenny Chesney – I Go Back
5. Tim McGraw featuring Faith Hill – I Need You
6. Brad Paisley – Then
13. The Warren Brothers – Better Man
21. Bryan Adams feat. Jason Aldean – Heaven
22. Tim McGraw feat. Faith Hill – It's Your Love
How To Choose Classic Country Love Songs For Your Dance
Choose classic country love songs that are a bit slow
They should be popular country songs that you and your guests know
Whether oldies or new school country songs, they should be audience friendly. No offensive words.
After-Party Country Wedding Dance Songs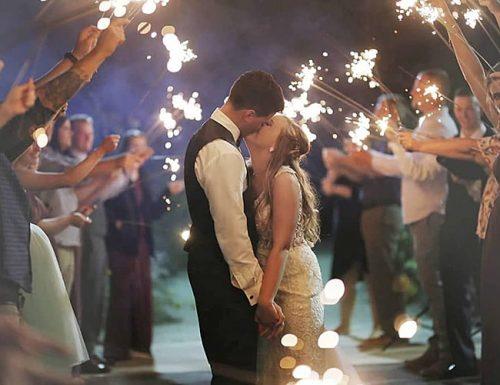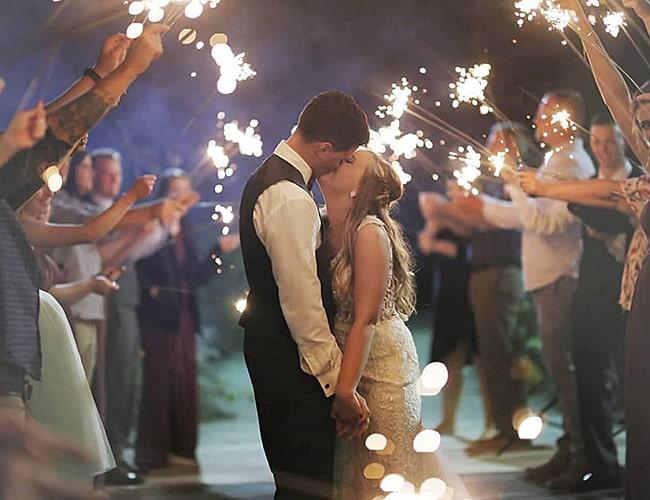 The official part of the night is over but the party is just starting. This is no time for only upbeat country love songs but a time for the best party country songs. This is the time for everyone to dance with reckless abandon.
This category sees country songs that are energetic, fast, danceable and fun. They have the capacity to move guests from their chairs and on to the dancefloor, never stopping! These songs carry fire, igniting their blood and leaving the guests unaware of the day. It's just starting anyway.
We have a list of new country songs to make your after party dance unforgettable. Give it to "Lee Brice" opening the dancefloor with "friends we never forget"?
6. I Don't Want This Night to End – Luke Bryan
8. Kelsea Ballerini – Yeah Boy
9. Luke Bryan – Fast
11. Blake Shelton – Honey Bee
17. Florida Georgia Line ft. Luke Bryan – Cruise
18. James Barker Band – Chills
19. Luke Bryan – Fast
23. Don Williams – Fever
28. Brett Eldredge – Mean To Me
How To Make The Perfect Playlist?
Choose the songs you love for your country music playlist.
Get your partner to send you a list of their favorite songs.
Together with your partner, pick out songs for the intimate parts of your wedding (vows, kiss, first dance etc.).
Study your guest list to know the kind of audience you will have.
Collaborate with your DJ, MC or trending music articles to select inclusive songs for all ages and people.
Have a listening session to listen to every single song. You must know what their lyrics say.
Prepare your mind, don't miss out on the fun and have a beautiful party.
BONUS For Your Inspiration: What Country Wedding Music Real Couples Used For Their First Dance?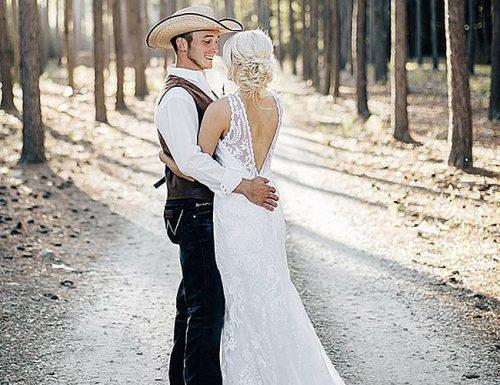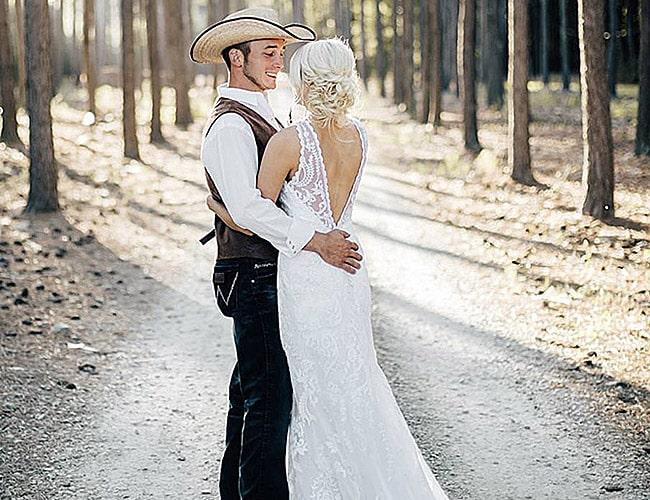 Looks like we are not getting off the emotional train anytime soon. Country songs have a way of making people addicted to them. They are soothing with their lyrics and instrumentals. They get couples so emotional and drive some to the point of tears.
Country Songs we know, have stories behind every word. They tell tales and in this case the story of love effortlessly. Country songs saw people through depression, Ill health, bad days, heartbreaks, triumphs, and new beginnings. Like we will see from the testimonials of these couples featured in this section, each of them fell in love with country music because their best songs had stories they could relate to.
It told their love stories perfectly or recorded the circumstances in which they fell in love in the best of ways. Country music is like a liberation, a gate to emotional freedom even outside weddings. Every wedding, country-themed or not should have a fusion of country music. It is rich, it is intense, down to earth, traditionally modern and soothing to the soul. One can never get it wrong with country music. Country music made the day for some couples and here are testimonies of couples who used them for their first dance. Read up with your tissue close by. We also got mushy reading this.
Tahlia and Ronald Kirk: "Lovin' You is Fun"
For Tahlia, the choice was easy.
"We danced to Easton Corbin's 'Lovin' You Is Fun' because it's all about a healthy drama-free relationship, which fit us perfectly. My favorite part is the chorus: 'Love don't have to be a bunch of drama, a bunch of knock-down, drag-outs, cryin' in the rain…and we're having such a good time together, and it's only just begun. My heart's never smiled so hard. Baby, loving you is fun.'"
Amber and Brandon Cox: "The Best Day"
For this couple, it was the groom who had his heart set on a particular song. George Strait's "The Best Day" meant a lot for Brandon, who had gone through a serious illness before he meant Amber. He remembered leaving the hospital and hearing "The Best Day" on the radio. When he heard it, it helped him look ahead to brighter days, and when he got better and then eventually met Amber, those brighter days became a reality.
"I had always thought it would be a great first dance song because not every day is your best day, but sometimes the thoughts and hopes of better days can be an encouragement. I always thought it would be a wonderful emotional dance to think about all the struggles that God brought me through to have a best day and embrace my best friend in a new way for the first time, and to think back about those trying times and be thankful for the good times."
Megan and Spencer Roberts: "God Gave Me You"
Spencer loves songs that tell a story, and what music tells greater stories than country songs? Megan, who was already a fan of the genre, introduced Spencer to country music and he was hooked. When it was time to choose a song, it was a hard decision. They did their research and eventually chose "God Gave Me You," by Blake Shelton.
"We went back and forth on lots of songs, even from other bands we had seen live and settled on this song because it tells the story that mirrors traditional marriage vows,"
says Megan, who especially loved the lyrics describing God planning out a relationship to be better than the couple could have ever expected.
"My husband (who does not dance, especially in front of people) and I used a part of that precious wedding budget to take private dance lessons. Our first dance song was Blake Shelton's "God Gave Me You," and he even twirled and dipped me. Now we have a plaque in our house that says 'God Gave Me You.' I swapped out my heels for boots, and followed up with line dances."
Having come to the end of this post for country wedding songs, it is our desire that your country themed wedding is a blast. This is a long list of more than 100 top country songs you have ever heard. It features the greatest country artists ever from the nooks and crannies of the world. With this, we see no confusion or double guessing for you when creating your country songs playlist. That said, have a great one at your wedding, we keep rooting for you!
Check the infographic for more inspiration!