Choosing the best love songs for your wedding should be top on your list of things to do for your special day. It is your duty to find upbeat love songs for your own wedding.
A wedding has many aspects to it, and each requires its own collection of music. There is the walking in of the bride and the ceremony. There is also the reception, the first dance which requires the first dance song. And there is also the father daughter dance and the mother-son dance, the time for the cutting of the cake and time for speeches…
So each aspect of a wedding needs a collection of wedding love songs. And in the world of music and expression of love, this takes a whole lot of planning.
Source: Instagram@willkhouryphotography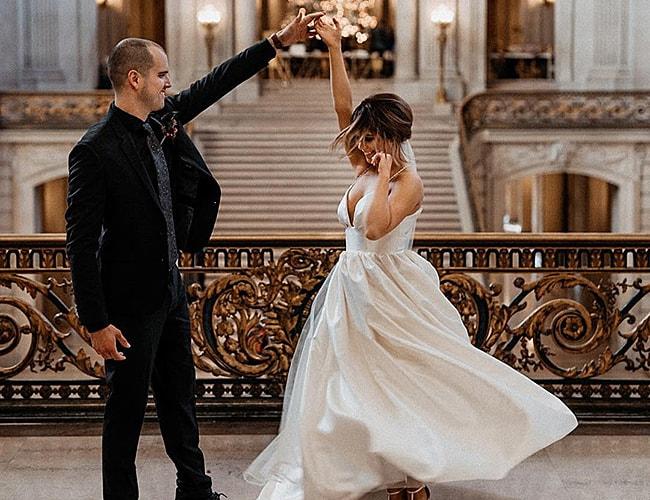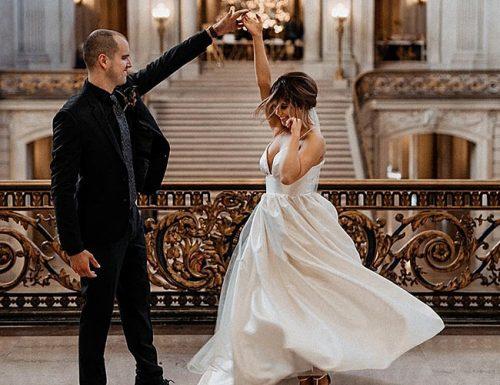 The Best Wedding Songs About Love
Each wedding theme has the type of love songs that go with it. Yet, there are some which are so classy that they can work for about any style of wedding. These are the most popular wedding songs and the top wedding love songs of all time. Songs by some of the best singers, love experts, voices which have given us love songs which have endured. These songs have saved relationships, marriages and everything bound by love.
These are the songs we have on our minds when we are thinking about love songs for him and love songs for her. When we think about a loved one on our mind. There is a huge number to choose from when thinking of the most popular love songs. It is virtually impossible to run out of an array of choices. Below we have a few which you can start your juices flowing in preparation for a collection of love songs.

1. John Legend – All of me
2. Cyndi Lauper – Time After Time
3. Whitney Houston – I Will Always Love You
4. Diana Ross and Lionel Richie – Endless Love
5. Celine Dion – The Power of Love
6. Bruno Mars – Marry You
7. Stevie Wonder – You Are the Sunshine of My Life
8. Celine Dion – My Heart Will Go On (Love Theme from 'Titanic')
9. Stevie Wonder – Isn't she lovely
10. Roberta Flack – The First Time Ever I Saw Your Face
Top Love Songs For Country Wedding
Love songs for a country themed wedding are not difficult to choose, in fact, it is all too easy. This is because country crooners are some of the best at singing about this old age emotion. Love is the prime foundation for most country music. It is difficult to talk about country music without bringing up the topic of love. In fact, it is downright impossible, as is with every other genre of music.
To find country love songs for him or for her, or for the wedding reception, you only have to look and you will find. Also, country singers are some of the best in this aspect of music. Putting together a list of love songs for a country themed wedding can be a delightful try. Indeed in the world of country love songs. So take your pick.
1. Reba McEntire – I Keep on Lovin' You
2. Alan Jackson – Remember When
3. Clint Black and Lisa Hartman Black – When I Said I Do
4. Keith Urban – Making Memories of Us
5. Dolly Parton – I Will Always Love You
6. Gary Morris – Wind Beneath My Wings
7. Alison Krauss – When You Say Nothing at All
8. Collin Raye – Love, Me
9. George Strait – I Cross My Heart
10. Garth Brooks – To Make You Feel My Love
Classic Wedding Songs List
A mix of love songs from different decades, this list reminds us that classic does not mean boring in any way. Classic music is timeless and works for all seasons. Finding the right classic love songs for your wedding should be as fun as finding that special person to share your life with. You've fixed the date, you've handled most of the things on your list, so ensure not to leave this part out.
The music plays a huge part in this very special event and you do not want to get it wrong. Not when there are so many of the best love songs to choose from. You cannot run out of choices for classic wedding songs for your special day. Such singers like Bryan Adams to Jason Mraz and Rod Stewart will help you anytime.

1. Percy Sledge – When a Man Loves a Woman
2. Lionel Richie – My Love
3. Bryan Adams – Heaven
4. Frank Sinatra – You Make Me Feel So Young
5. My Girl – The Temptations
6. Jason Mraz – I'm Yours
7. Queen – Crazy Little Thing Called Love
8. Sara Bareilles – Love Song
9. Rod Stewart – Have I Told You Lately
10. Snow Patrol – Chasing Cars
Rock Love Songs For A Non-Traditional Wedding
The genre of rock has produced some of the best music we have ever had over the years from the 60s to the 90s and beyond. In the best rock love songs for weddings, there is a broad variety of rock music for the layout of the non-traditional wedding. These kinds of choices can make the event unexpected and interesting. These songs have been able to capture the magic that is love within their words. Their tunes are able to transport us every single time they sound, to a place we haven't been before. Below we have a prime pick of the best love songs of rock for your special day.
Rock music is a great choice for a list of love songs. There is soft rock, hard rock, rock music for slow dancing and rock music for jiving. Rock music as a choice can fit into every single aspect of your wedding. Thus do not hesitate if you've determined to choose the best rock love songs for your expression of love on your most special day.

1. Journey – When You Love a Woman
2. The Pretenders – I'll Stand By You
3. The Verve – Bitter Sweet Symphony
4. Led Zeppelin – Whole Lotta Love
5. The Beatles – Something
6. Fleetwood Mac – You Make Loving Fun
7. Journey – Faithfully
8. Chicago – You're the Inspiration
9. Foo Fighters – Everlong
10. Wild Horses – The Rolling Stones
Romantic Piano Wedding Songs
Source: Instagram@philipstom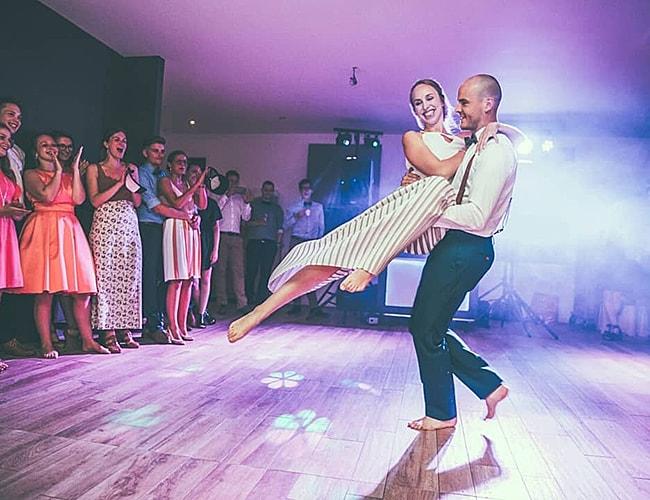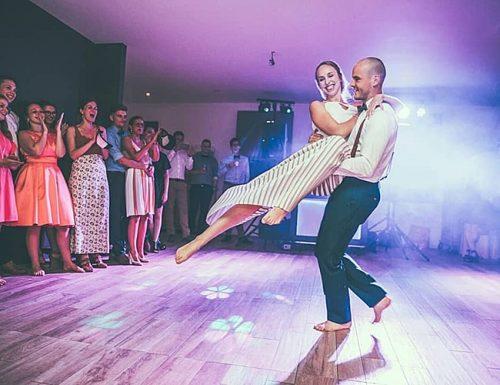 Sometimes musical instruments are perfect for accompanying love songs for weddings. One of these is the piano. Deciding on wedding love songs that can be accompanied by a piano is not as difficult as one might think. Just consider all of the love crooners who have done the same with this magical instrument. From John Legend with "All of Me", to Alicia Keys with "No one". There is a long list to go through.
And if you would prefer to play the classics, you can be sure that either one of them will be well represented through use of a piano. Beautiful Norah Jones wedding songs, Frank Sinatra, or even the Beatles. There is no end to the long list of choices for the most romantic wedding songs, even if accompanied by musical keys.
1. John Legend – All of Me
2. Alicia Keys – No One
3. Norah Jones – Don't Know Why
4. Frank Sinatra – Fly Me To The Moon
5. The Beatles – Let It Be
Songs To Sing At A Wedding
Source: Instagram@jacquelineevents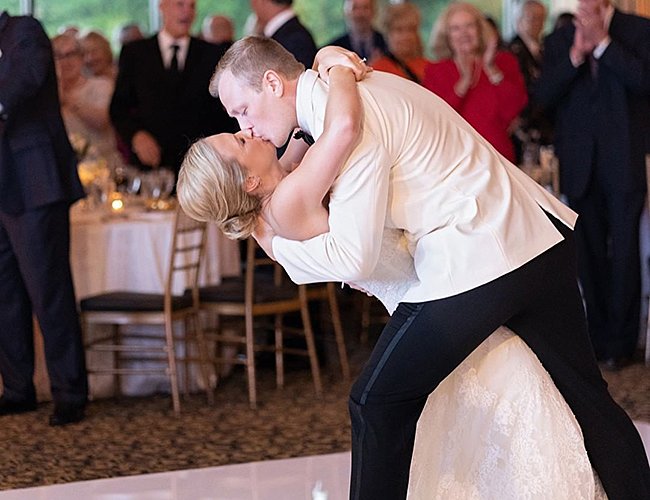 No matter the type of wedding you're having. Whether it's a classic wedding, bohemian, rustic or vintage themed, there are certain type of songs that are proper for such a celebration. These are usually called wedding love songs. The type of music that would create the right atmosphere, and inject just the right amount of love and romance in the air.
If you are looking for songs to sing at a wedding, then perhaps consider one of these. Creating a wedding songs list should help you decide on which specific weddings songs to sing. The couple as well, their unique personality and love for each other can also give you clues on which romantic wedding songs will best capture their day.
1. ABBA – Mama Mia
2. Nina Simone – Feeling Good
3. Seal – Kiss From a Rose
4. Frank Sinatra – Moon River
5. Aretha Franklin – I Say a Little Prayer
Wedding Music Don'ts
Source: Instagram@melissareyphoto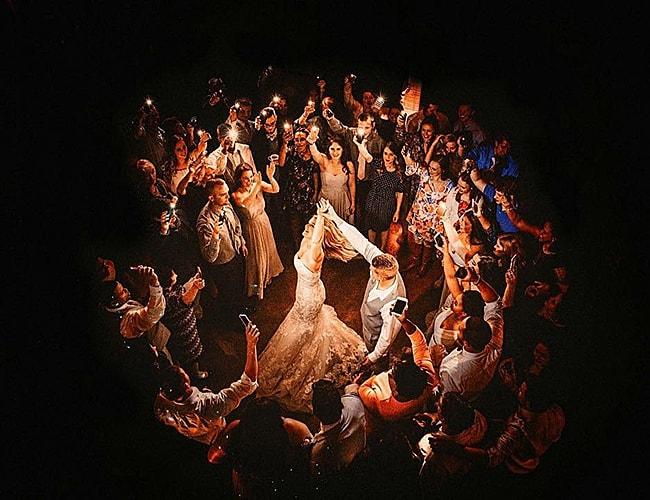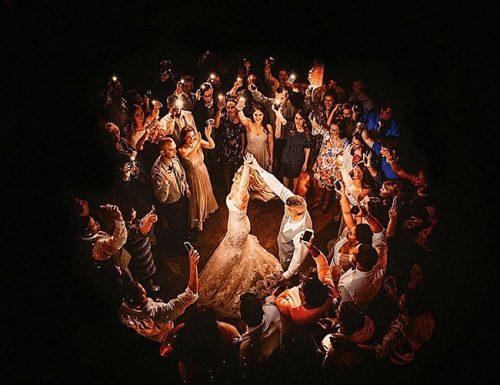 There are certain things to keep in mind when choosing wedding love songs. Certain unspoken rules that will be helpful when choosing some of the best wedding songs before the occasion. Below is a list that can act as such a guide.
1. Do not leave the wedding music planning until the last minute.
An often-overlooked part of wedding planning, choice of music is very important, as the wedding music is the soundtrack to your day. Therefore, it would be a mistake to be unprepared.
2. Don't have a band only; try to hire a band and a DJ.
Because of the many aspects of a wedding, having just one music source may not be a good idea. There are certain aspects where a band would perform better than a DJ in playing romantic songs for wedding, for instance the classics. A DJ can also pick up where the band lets off, and carry you through the reception until the end.
3. Do not give the DJ an inflexible list of songs, allow some wiggle room.
It's a good idea to give your DJ some wiggle room with music as it is his job to create the flow and he knows how best to do that. If 10 songs would normally be needed, give him 20 or more, so that he has the space to be creative in bringing your event to life.
4. Don't pick a DJ or band you haven't tried or received reviews from.
Do not allow yourself to be caught unawares. Check reviews and make sure you try the band or DJ before your big day. Be sure of the sound you are choosing for your wedding.
5. Do not seat any tables close to the music.
For the sake of your guests, try not to seat any close to the music. This would give them a horrible experience at your wedding. It would make them uncomfortable, and you want everyone to have a great day all around.
6. Do not go with songs you haven't first listened to.
Your wedding day is not the day to be trying out music. It is best to go with music that you know, have heard and have taken the time to listen to.
7. Do not forget to pick a song for your walk out.
While preparing your song list for your entrance, the ceremony and reception, it is easy to forget your final exit. So try to keep this in mind, as your exit deserves to be just as magical as every part of your wedding.
Wedding love songs are the soundtrack to your big day, and we all know how effective a soundtrack is to a movie. A wedding is magical all by itself, but to make that magic tangible, so real that people can feel the emotions and love you both share, you need the right music.