While big bouquets are bold and beautiful, there is nothing wrong with minimalist small wedding bouquets. Apart from the fact that these small wedding bouquets are totally adorable, they are also affordable and distract less from the main attraction, which is the wedding dress. So, if you are that bride looking to go small and simple, you're in luck. We've put together a collection of small wedding bouquets ideas that would be perfect for any wedding style. Read on for some inspiration.
Brides Often Ask
Can a bride have a small bouquet?
Pretty Simple Small Bouquets
A wedding bouquet that is small and simple is completely different from the traditional. And, nothing forbids it is even simpler. For instance, creating a small cascade wedding bouquet from a single type of flower. Consider an elegant minimalist clutch of cascading white ranunculuses. Tie it with a black, blue or red satin ribbon for a gorgeous finish. An amazing lesson in simplistic beauty.
@hanaholdener via Instagram
i
Save to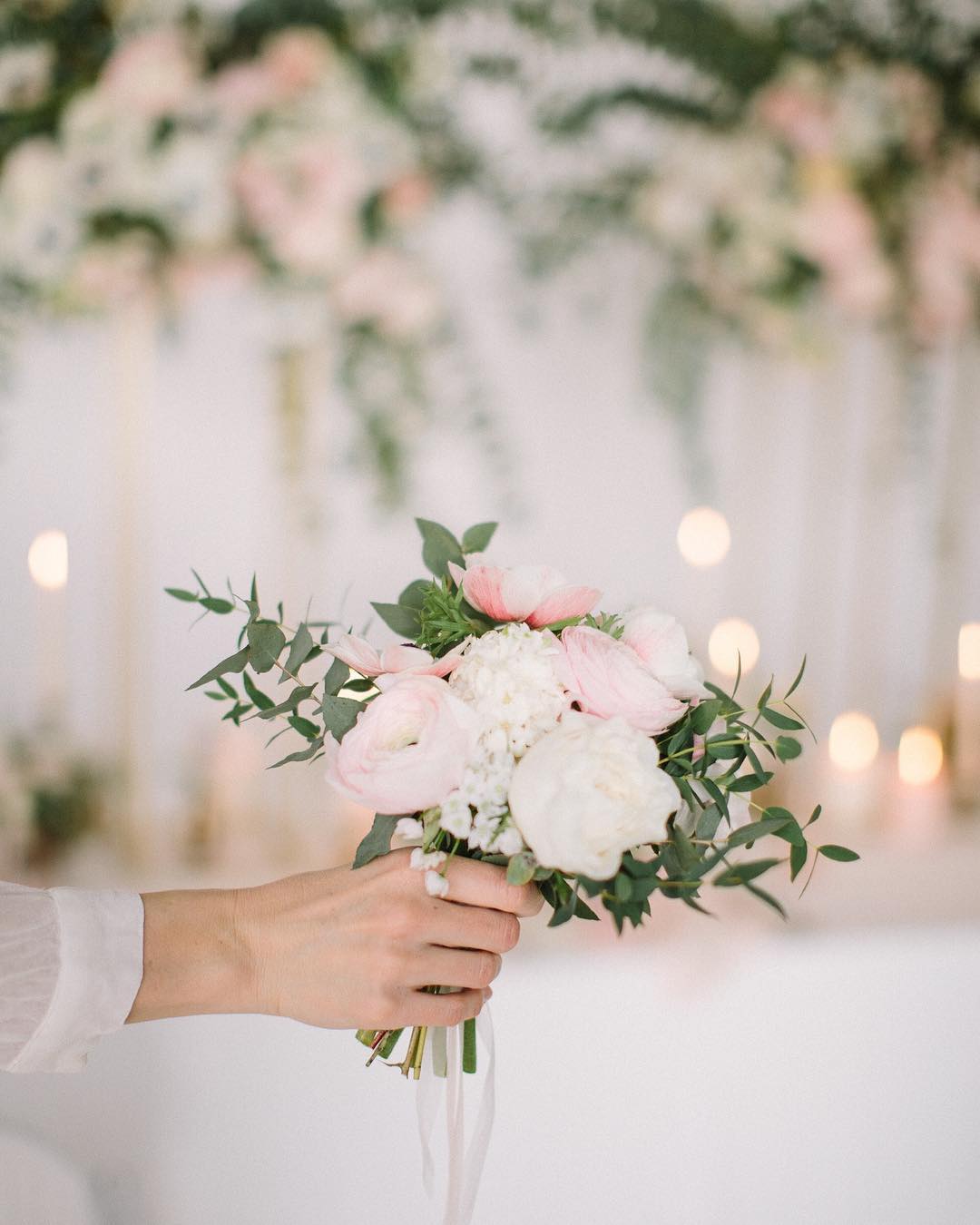 @hanaholdener via Instagram
i
Save to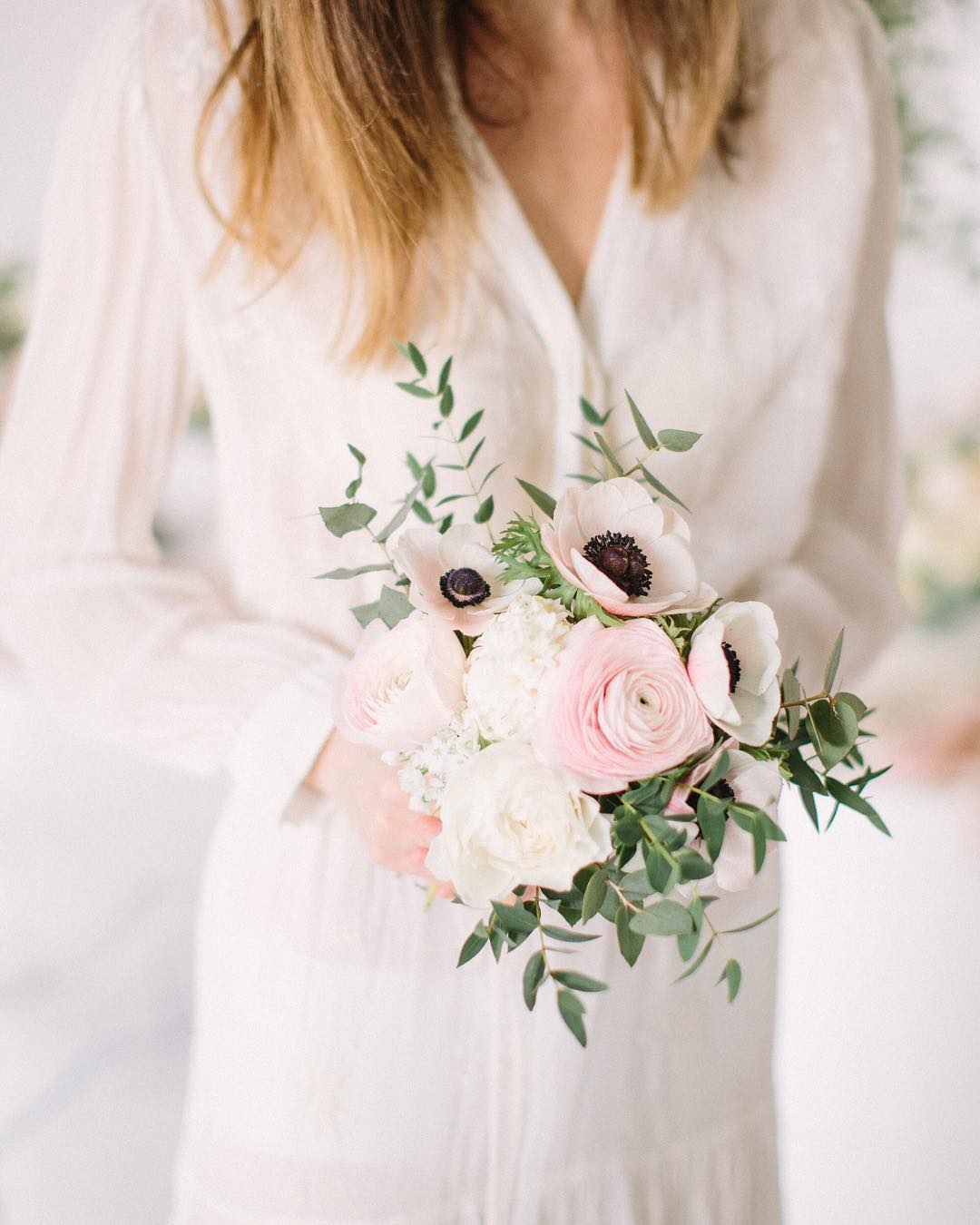 @flower_addicted_angelica via Instagram
i
Save to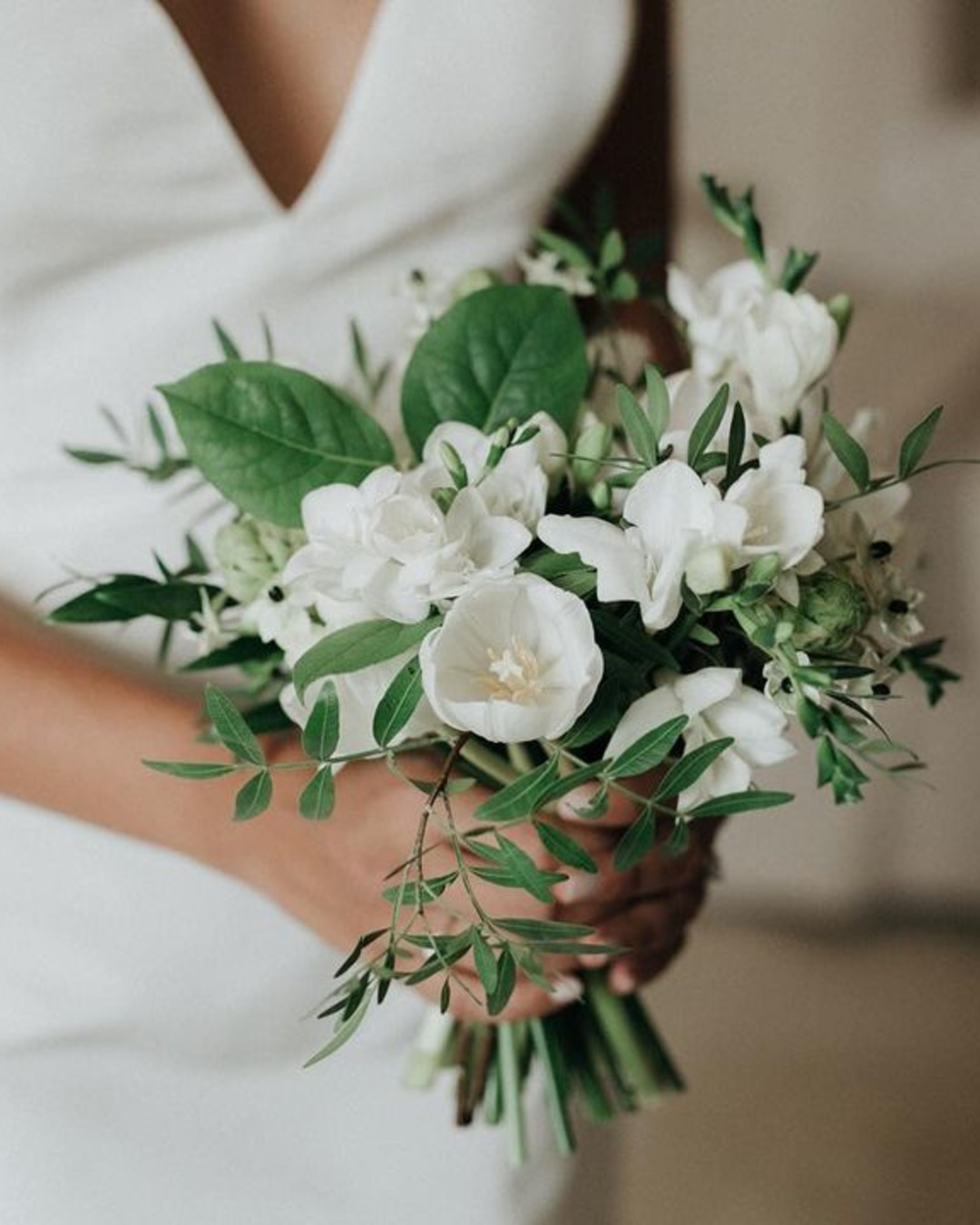 Small Elegant Wedding Bouquets
Simple small wedding bouquets can be romantic and elegant. With the right details, you can create a clutch of flowers that's dainty and yet extremely gorgeous. You could consider a cute combination of blush and ivory to complement your wedding dress. Gardenia foliage is arranged with dahlias, roses, ivory, and blush astilbe, all tied together with silk or satin ribbons.
Small Bouquets For A Rustic Wedding
Whether you want a simple rustic or small rustic vintage wedding bouquet, pastels can come to your rescue. Think of a bouquet of pastel hues; cute hydrangeas, lisianthus, and a variety of roses to complete the look. You can add trails or sprigs of greenery to add some dimension and pops of color to the wedding bouquet.
@martinaskrobotphotography via Instagram
i
Save to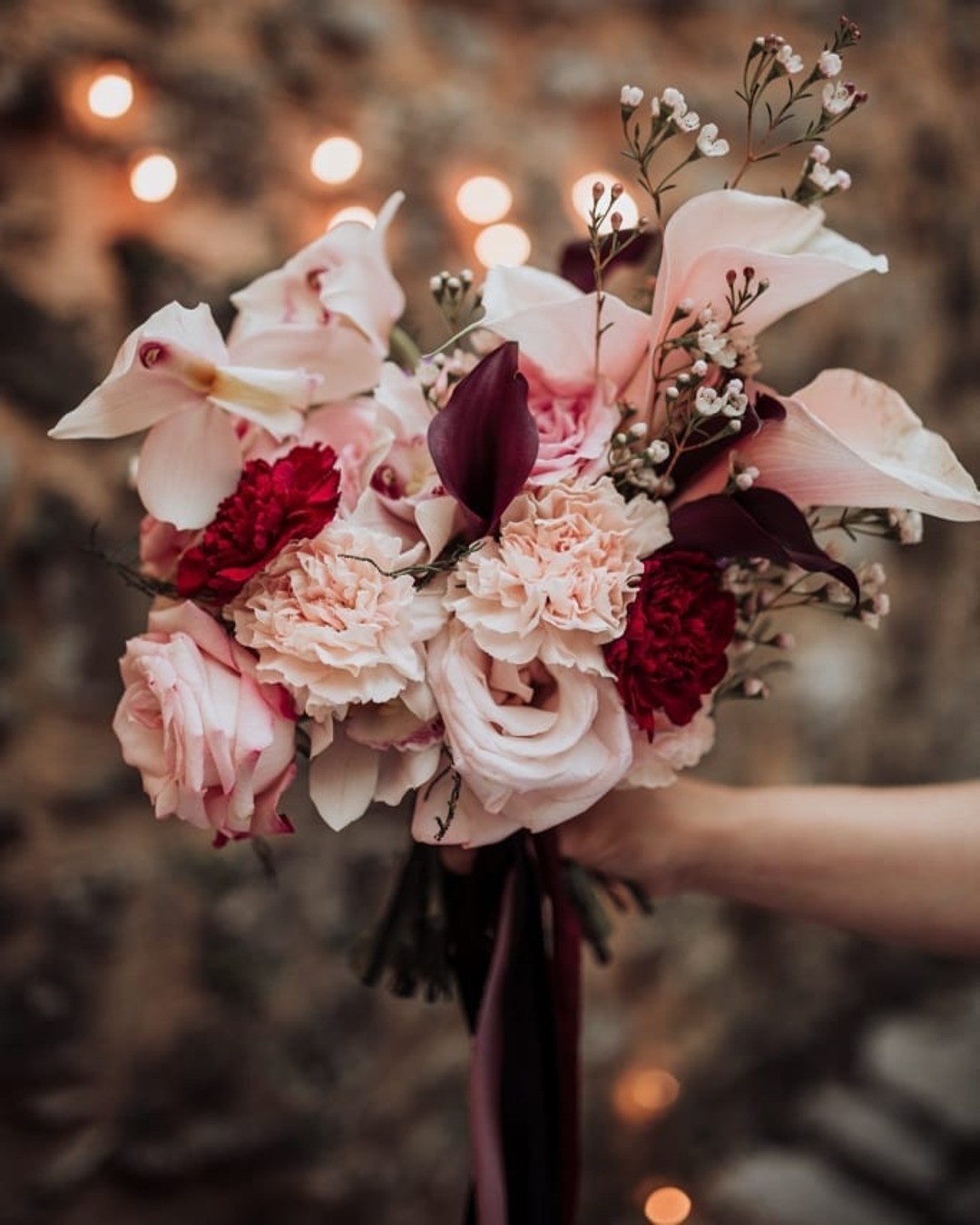 @liliaflowerboutique via Instagram
i
Save to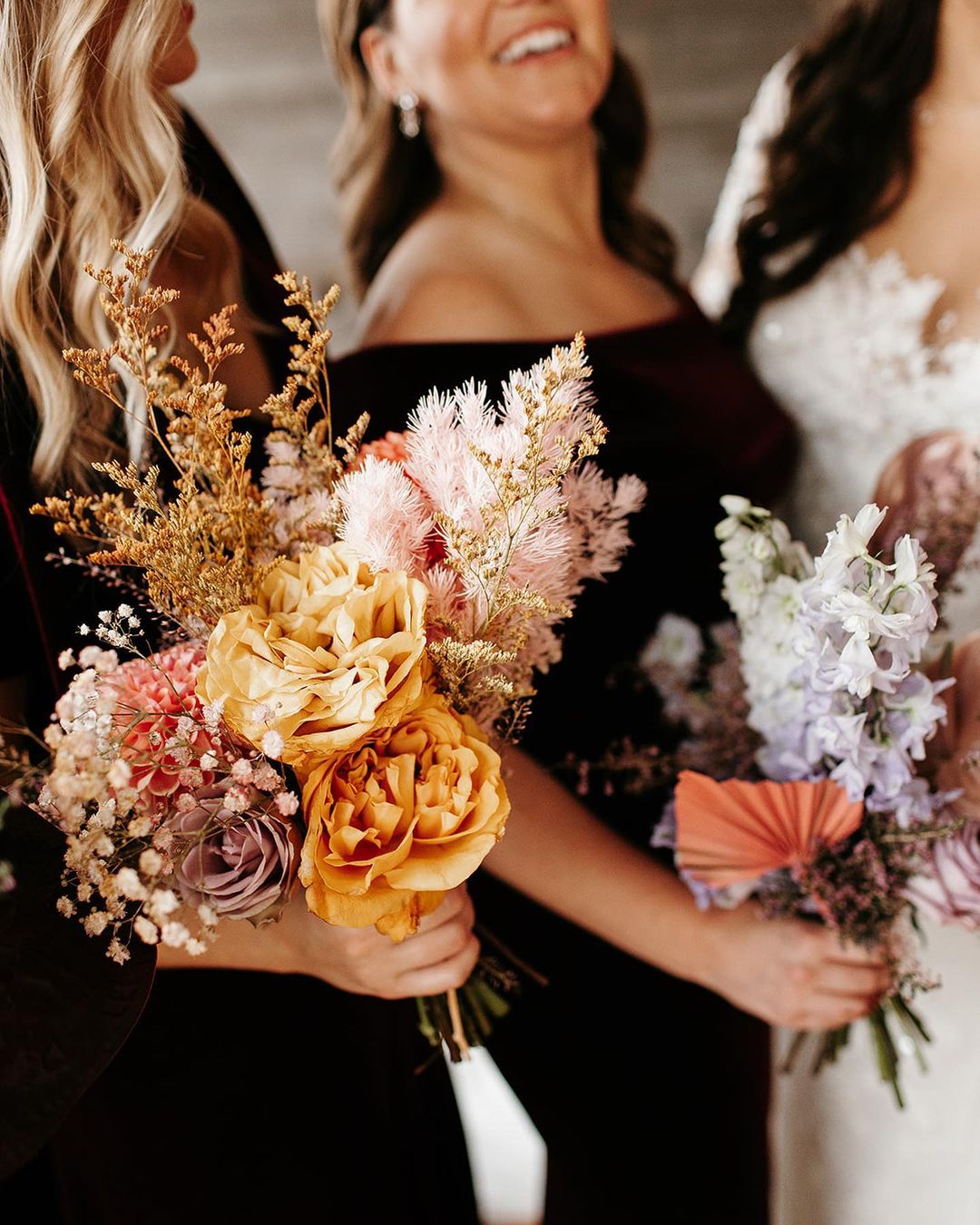 Small Wedding Bouquets In A Boho Style
Creating small natural wedding bouquets can be so much fun. For bohemian weddings, you could add a touch of whimsy to your floral clutch. Get an inspiring arrangement with seasonal blooms such as daisies, dahlias, lavender, and billy buttons. A wild and yet simply beautiful small boho wedding bouquet for that carefree bride.
@liliaflowerboutique via Instagram
i
Save to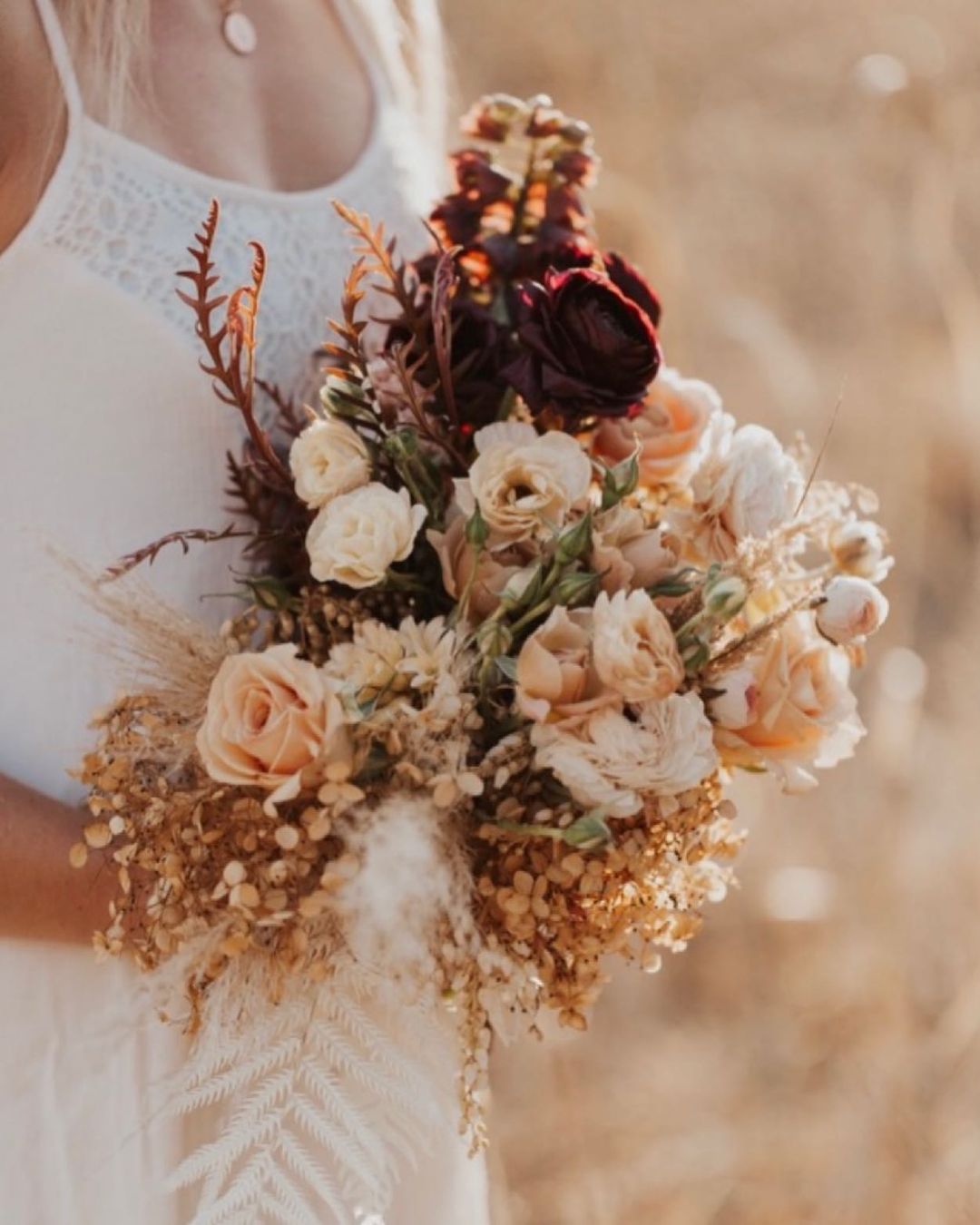 @thelittlebranch via Instagram
i
Save to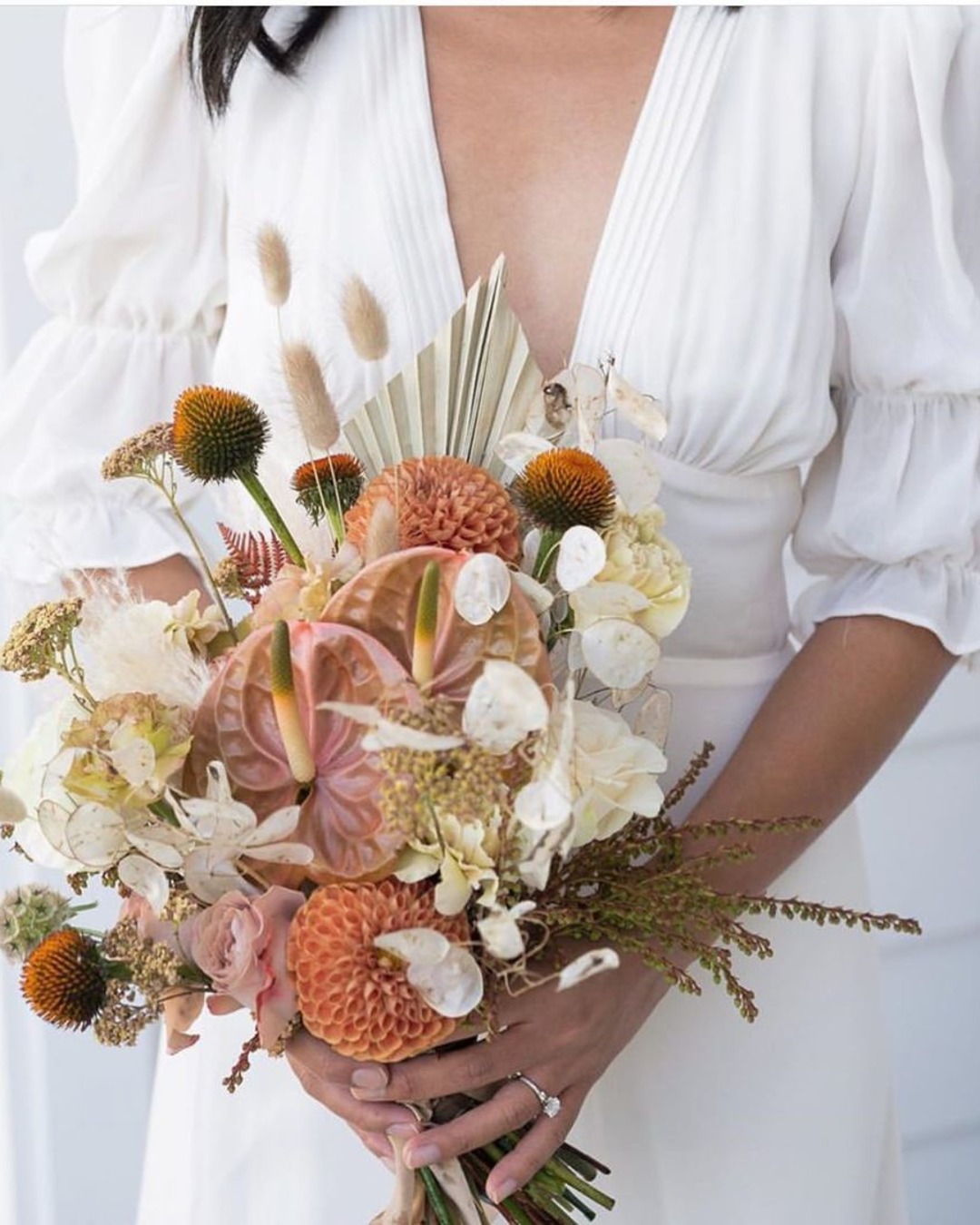 Vintage Small Bouquets Ideas
You can mix things up with a small vintage, exotic wedding bouquet. Consider mixing traditional blooms with exotic flowers to get that cute little bouquet that's small but totally eye-catching. The contrast of Black Pearl gerberas, Quicksand roses, astilbe, viburnum berries, and deep red roses, alongside touches of greenery and foliage, make for an exquisite and interesting floral arrangement.
@lorenzoaccardi.photography via Instagram
i
Save to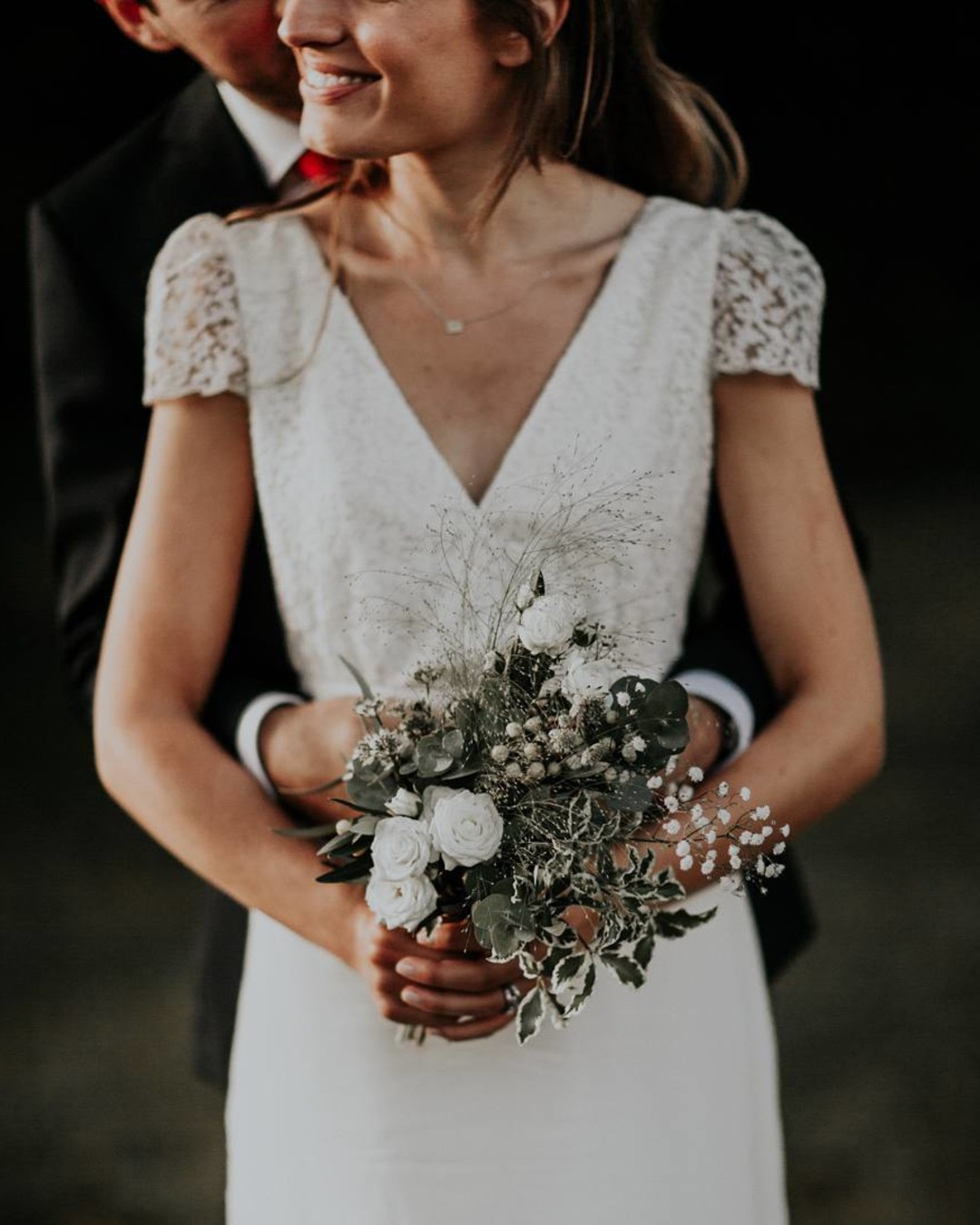 @tali__photography via Instagram
i
Save to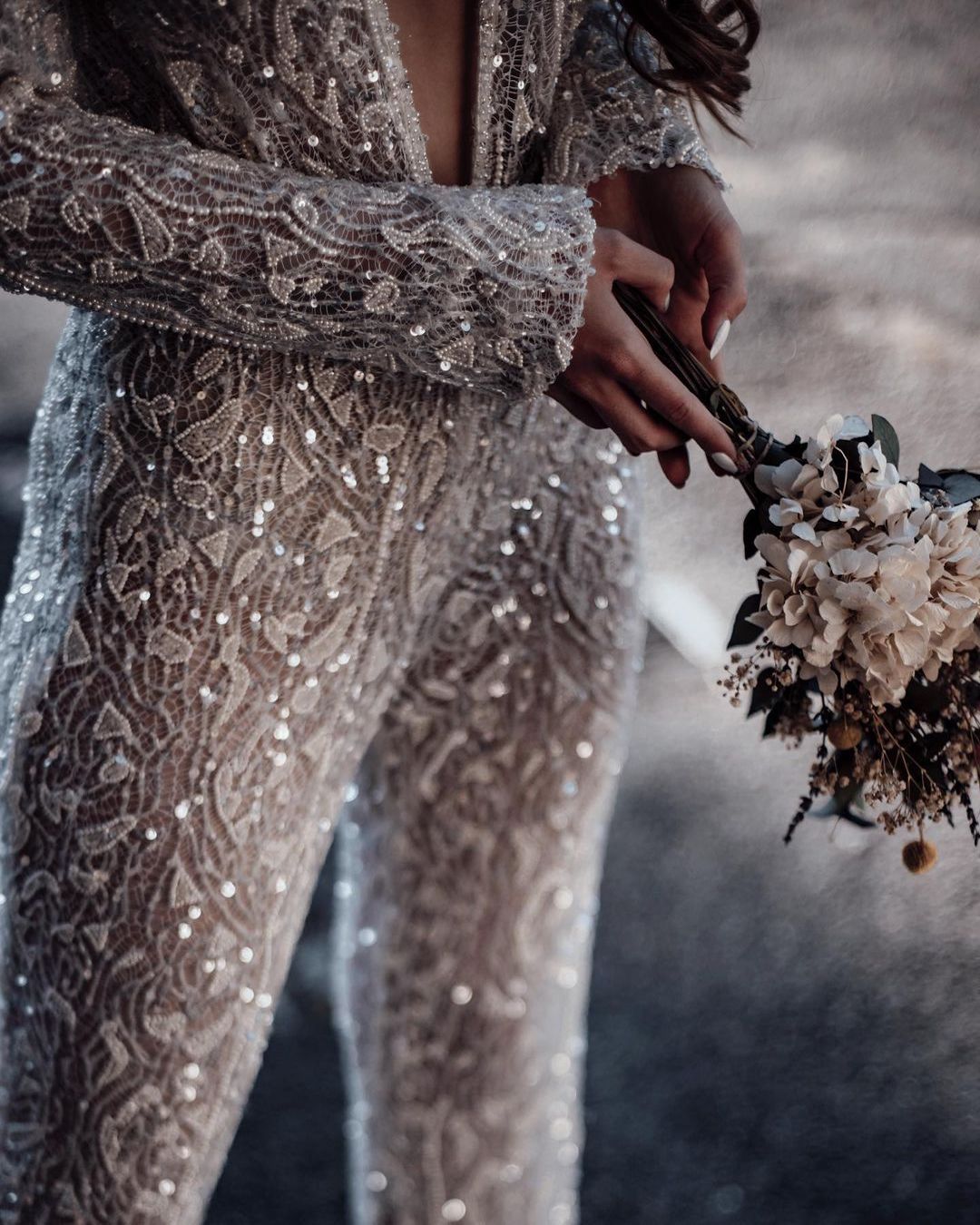 Greenery Wedding Bouquets
Flowers are not the only element that complete small but elegant wedding bouquets. Greenery can play a huge part in adding that extra color and texture to your arrangement. You can complement a collection of bold blooms of peonies, various colored roses, ranunculuses, and dahlias with ferns and other sprigs of greenery. The result would be an enchanting small bouquet for a wedding with greenery as that element of surprise.
@mollycarrphotography via Instagram
i
Save to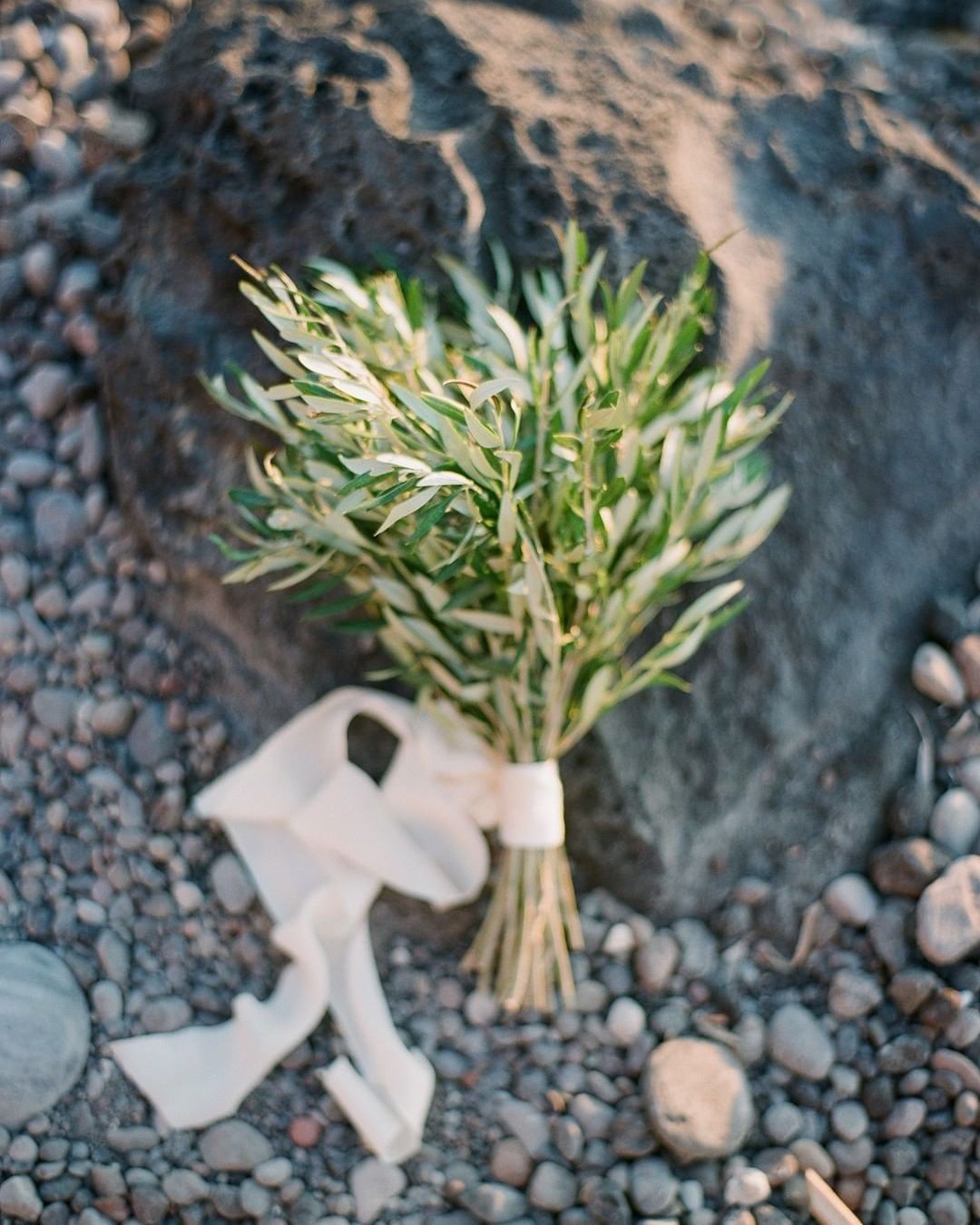 @southern_blooms via Instagram
i
Save to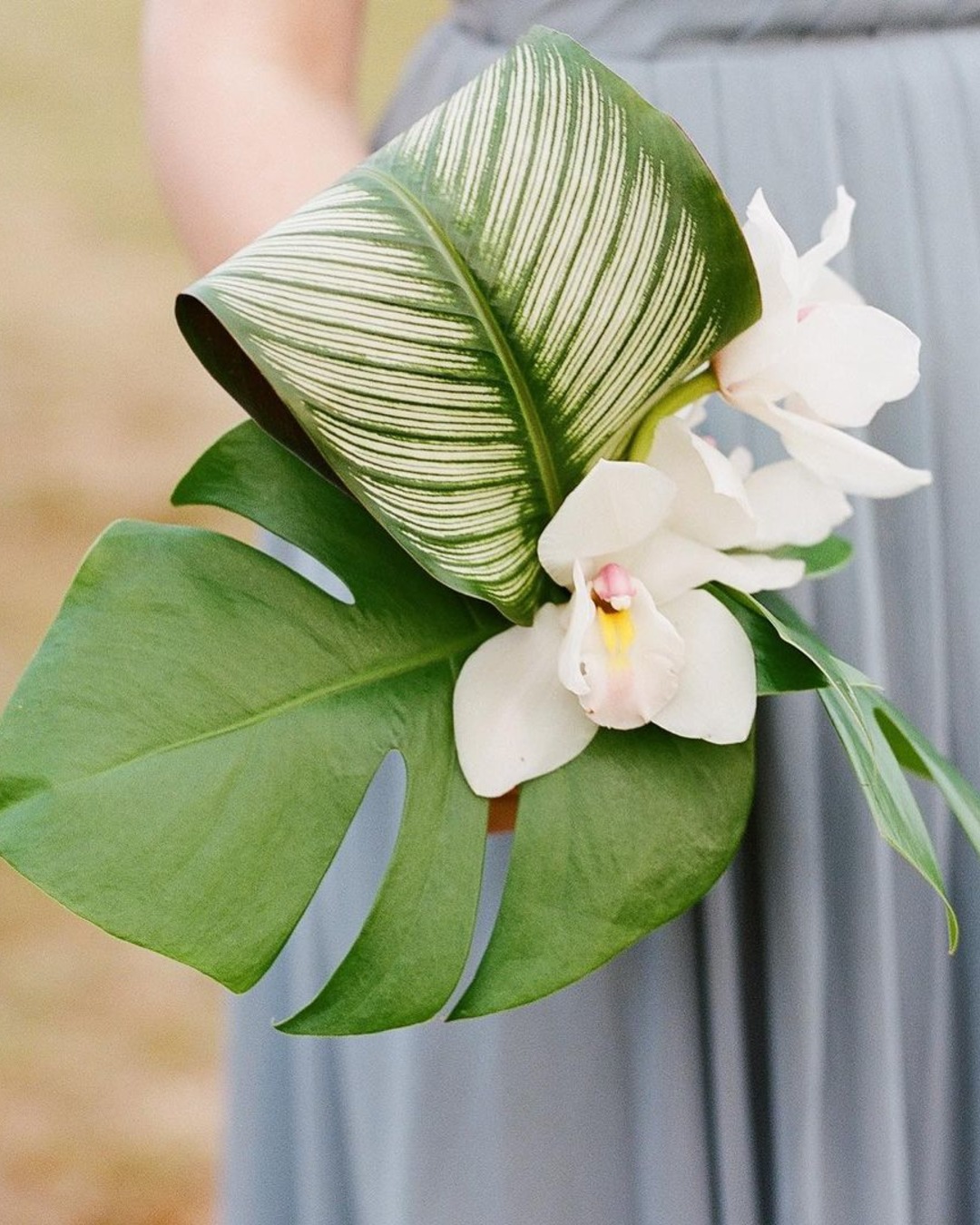 @southern_blooms via Instagram
i
Save to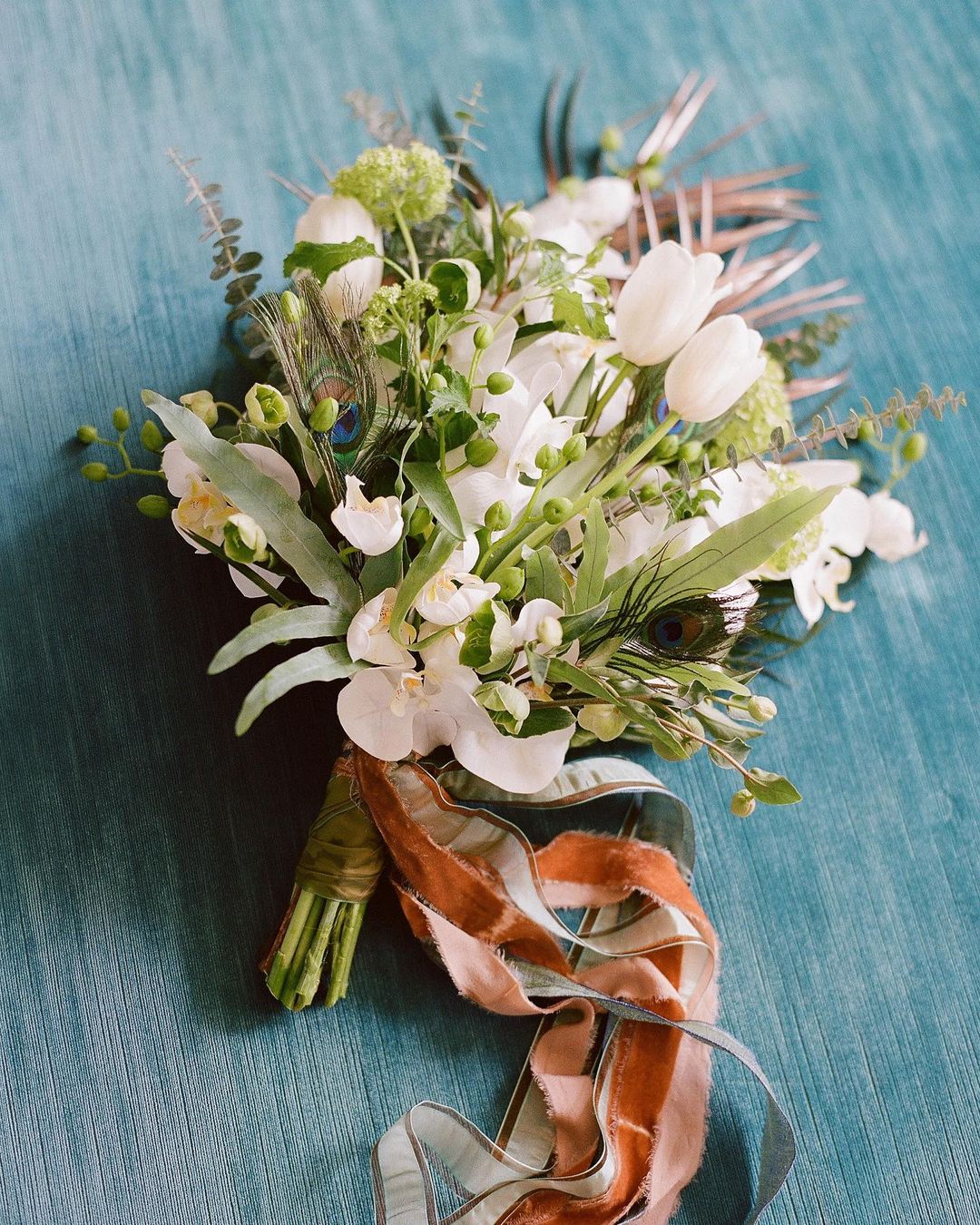 Small Dried Bridal Bouquets
Another fantastic option for small rustic wedding bouquets is the dried bridal bouquets. You can create a charming and small flower wedding bouquet of dried natural elements. This unconventional choice will add a unique look and lots of texture to your wedding attire. For this type of bouquet, you can combine such dried flowers as lavender, sinuata statice, thistle, billy balls, ammonium, and sprigs of greenery for some pops of color.
@thelittlebranch via Instagram
i
Save to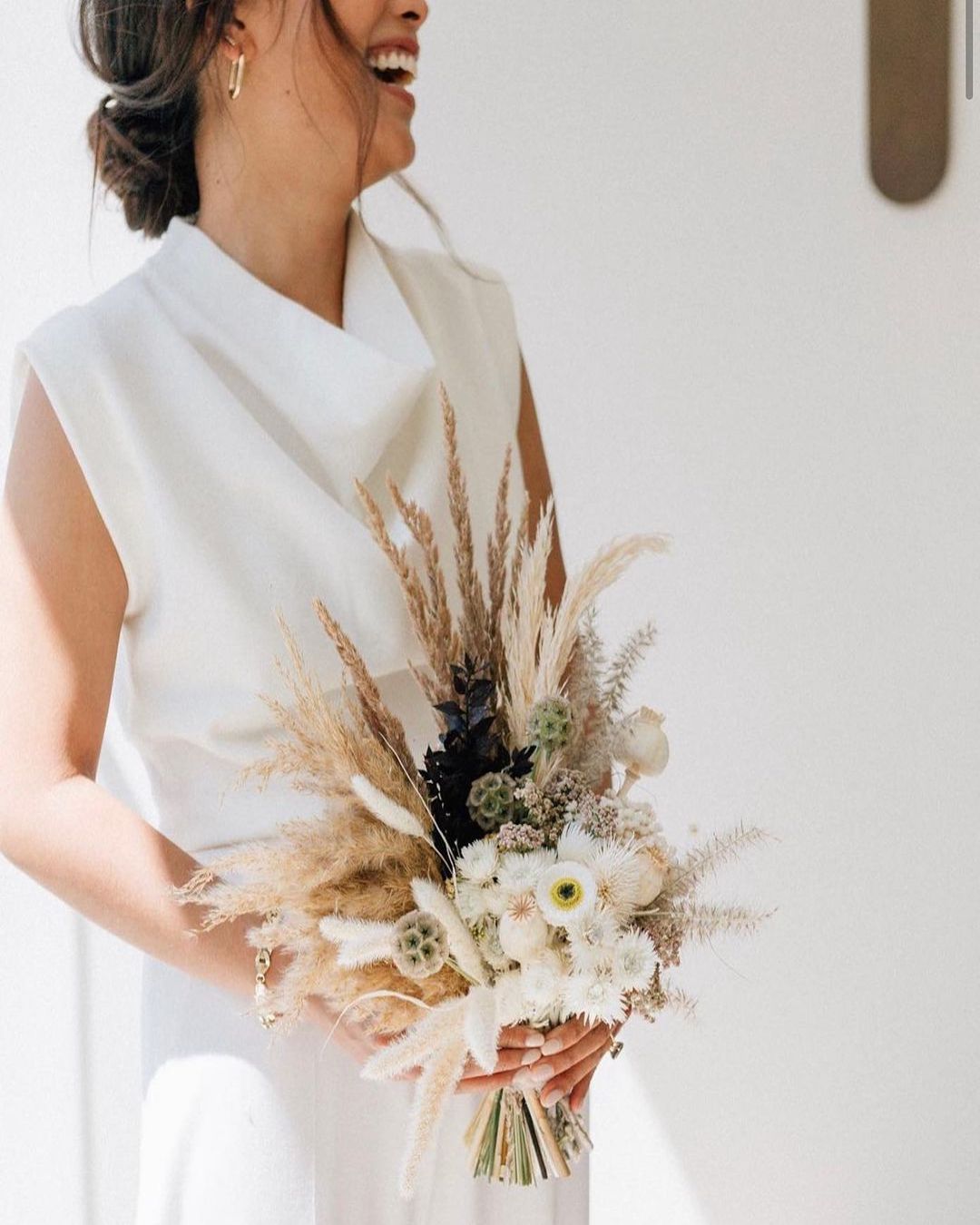 @laura.dean.photography via Instagram
i
Save to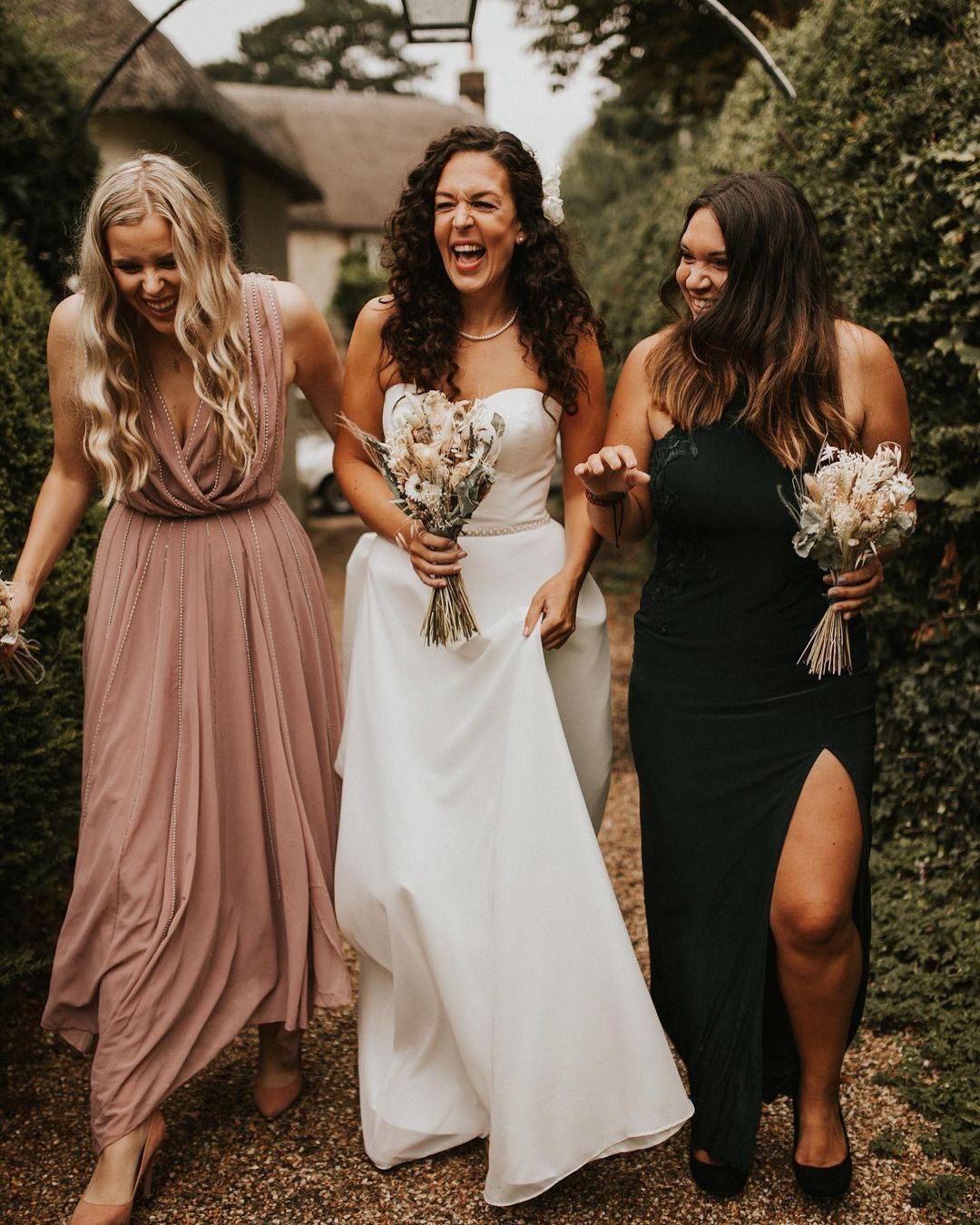 @adinistorfoto via Instagram
i
Save to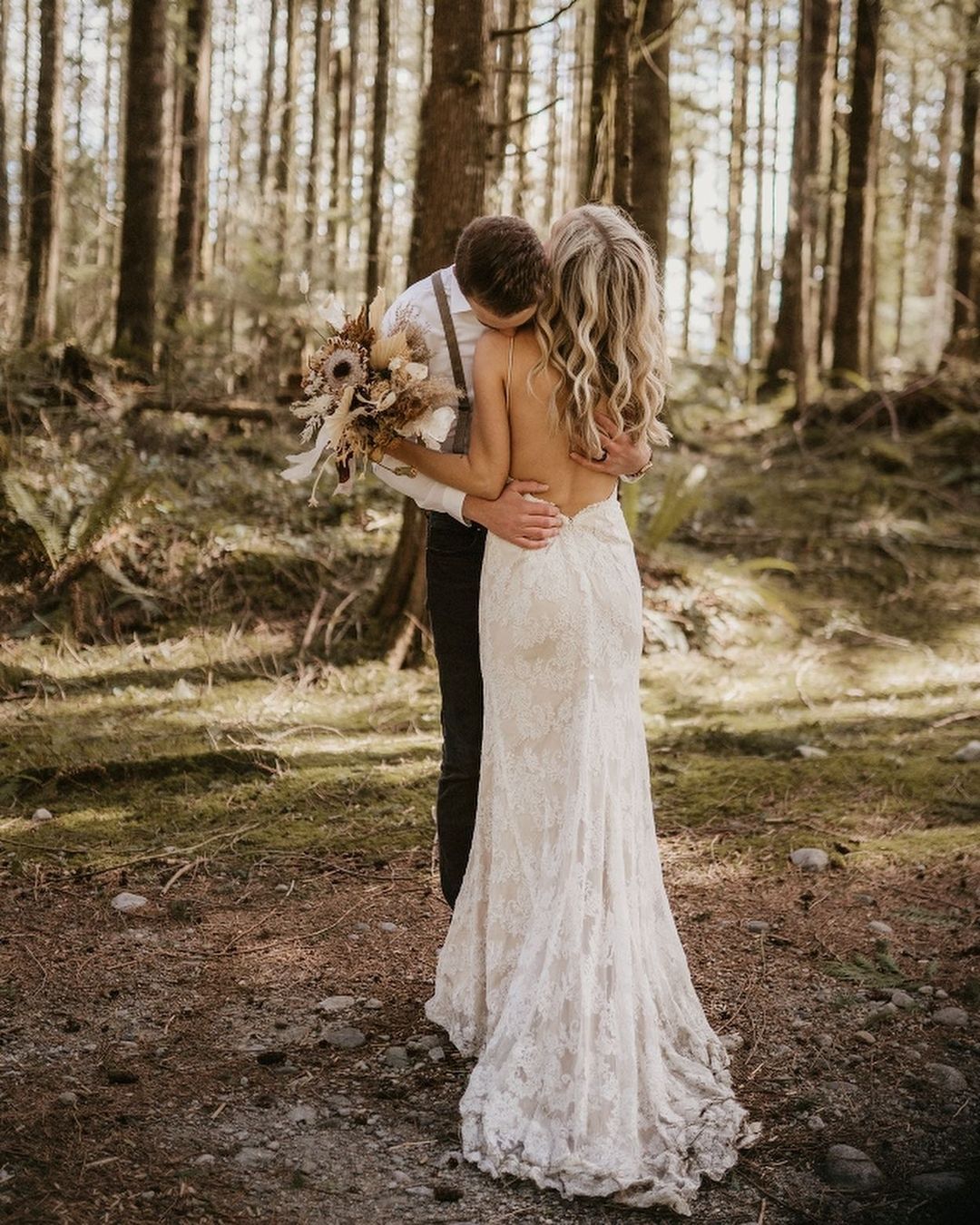 Stylish White Wedding Bouquets
Yes, natural small simple wedding bouquets can be stylish, and if you choose to go with the classic white bouquet, they can also be elegant. You could go with a combination of sweet-smelling bold white blooms. Consider adorable forget-me-nots, classic lillies of the valley, astilbe, jasmine, and astrantia. Add touches of greenery to this posy bouquet and you would have created a beauty worthy of the modern bride.
@tictockflorals via Instagram
i
Save to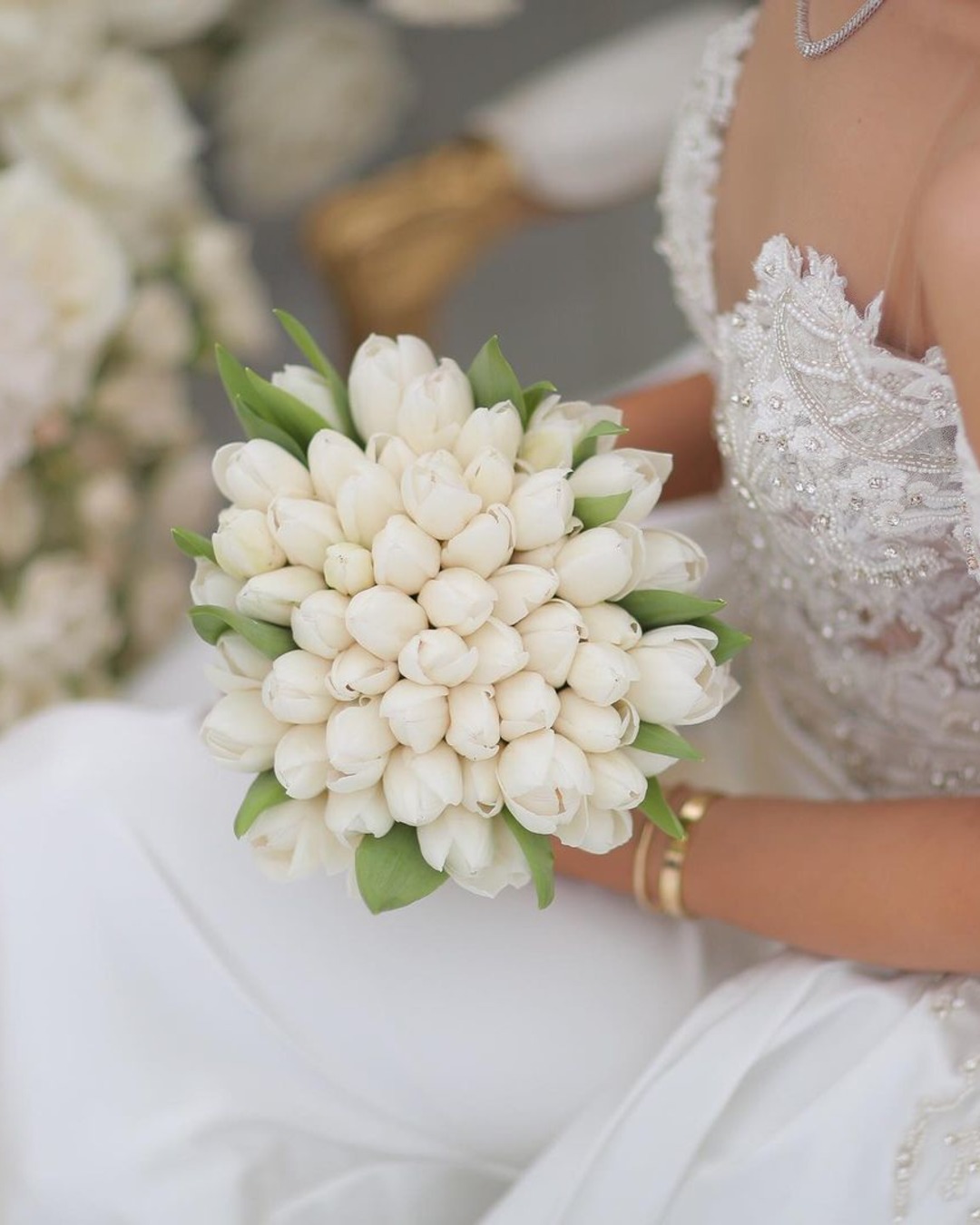 From red and white small wedding bouquets to even small greenery wedding bouquets no flowers. There are a variety of ways to enhance your wedding look with a simple and small wedding bouquet that is just the right size. A whole lot of perfection is to be found in these small arrangements that almost every bride will love.