Wedding cake shapes are what gives the ordinary looking cake an extra pop and sophistication. These are cool cakes that leave guests ogling and eager to eat. This is because, there are lots of shapes that are not only drop-dead gorgeous, but unusual.
But for every unique wedding cake, there is a wedding theme that fits its style. So, be careful to know the theme and style of wedding you're having, before picking out cake shapes. This is a task between you and your caterer, as you will combine efforts.
You'll pick shapes which you love and is symbolic to your wedding, while your caterer bakes.
We believe unusual wedding cakes are great pieces of arts which attract wedding guests. And since the Roman times, they've been a constant at weddings.
Hence, check below to find enviable shapes of creative wedding cakes and make your pick!
Round Wedding Cakes
Source: Cakesofyourdreams, Cakesofyourdreams, Cakesdecor via instagram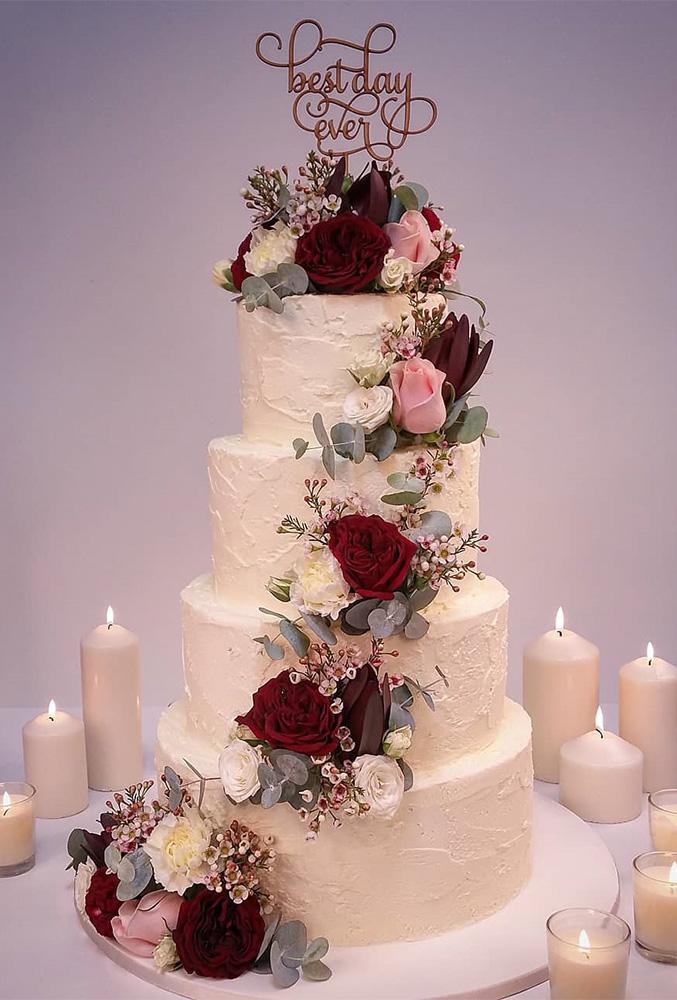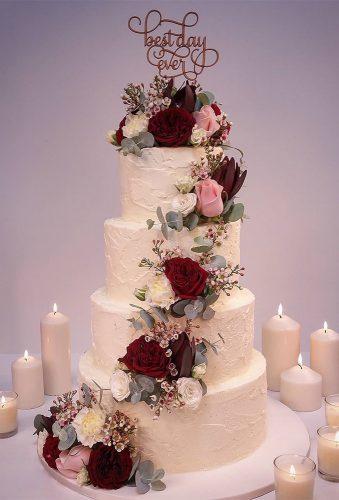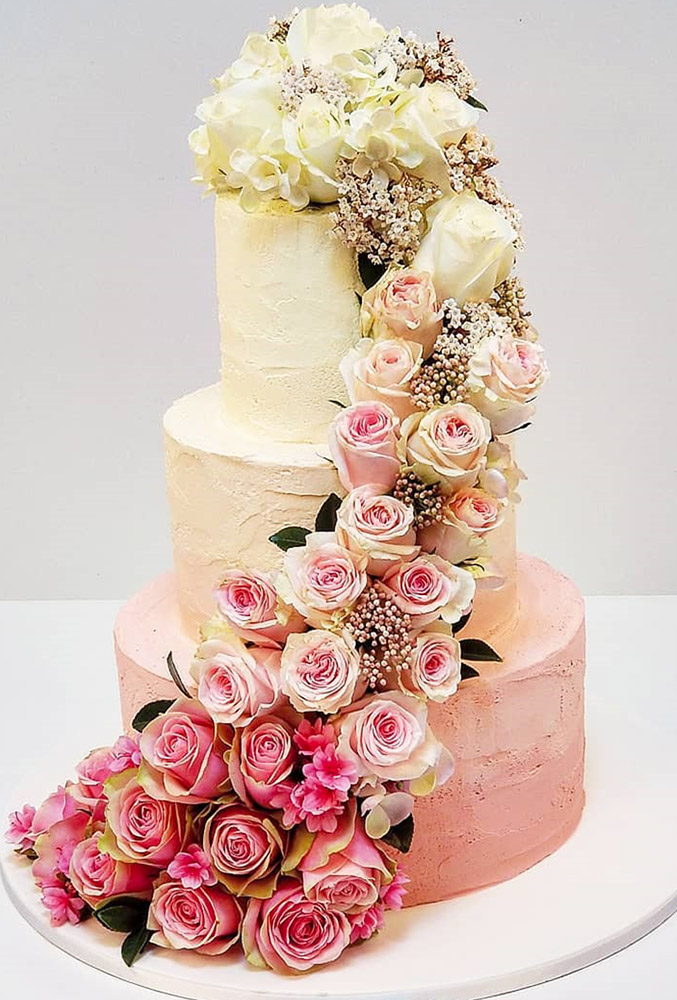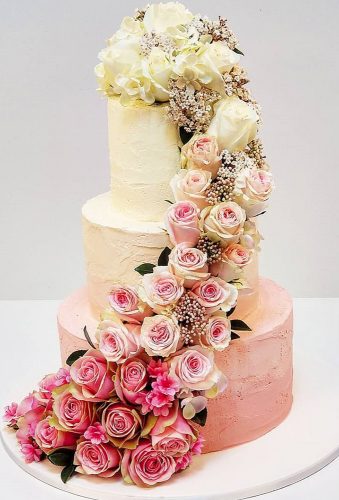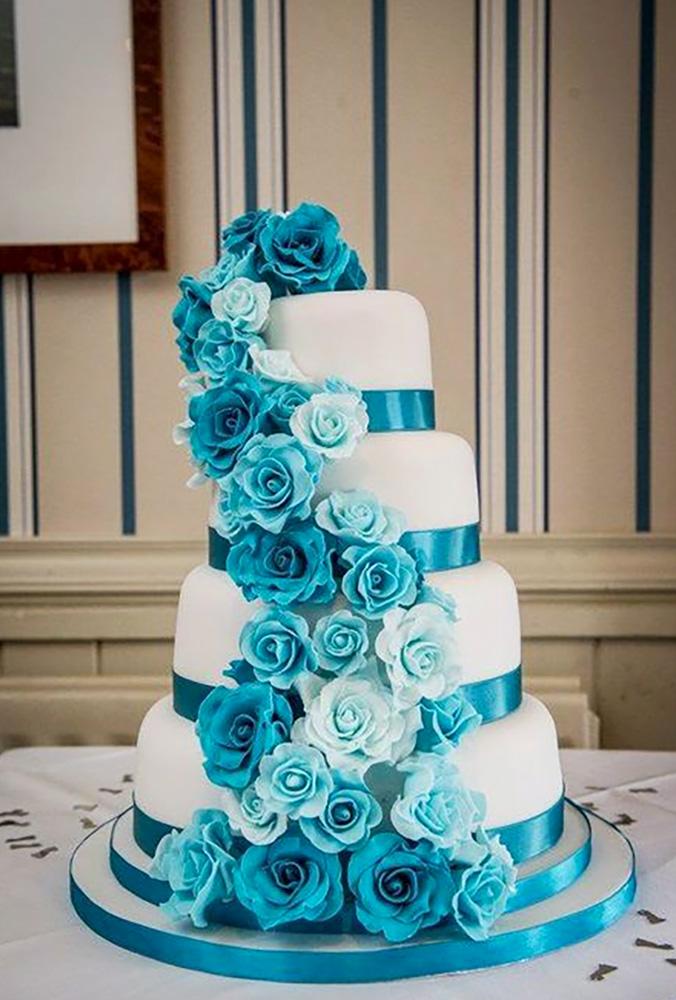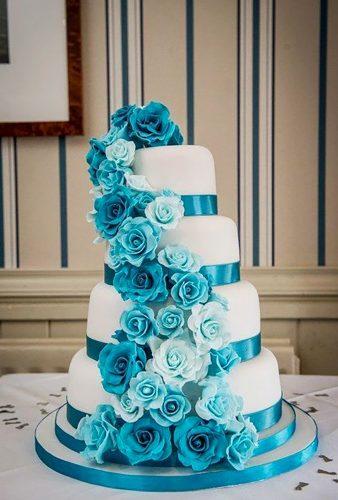 Source: Waterfordbanquet via instagram, Sweetavenuecakery via instagram, Sweetavenuecakery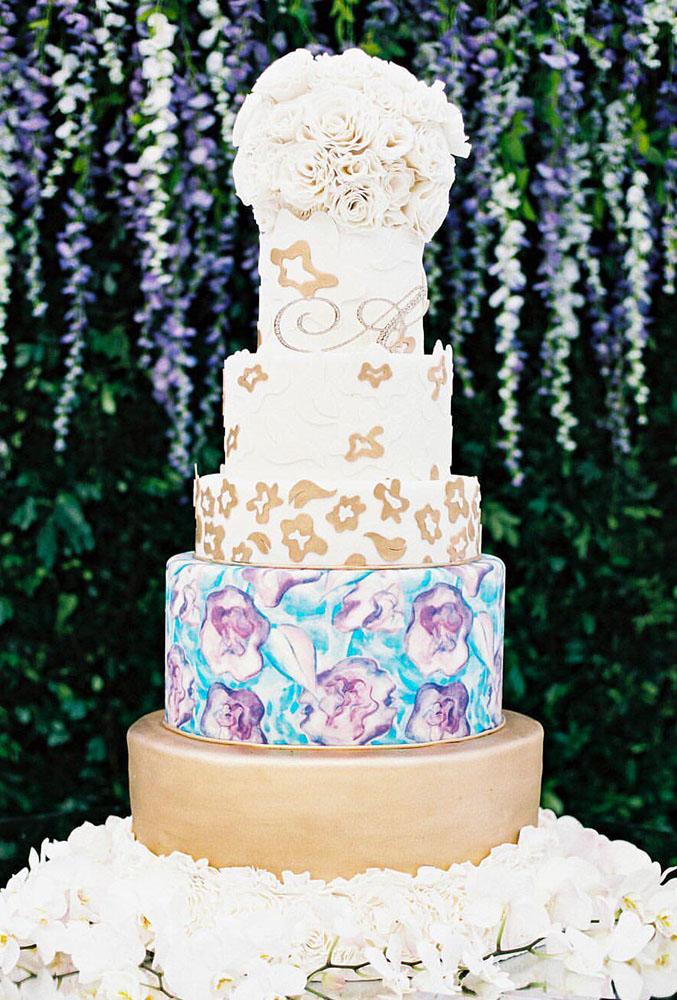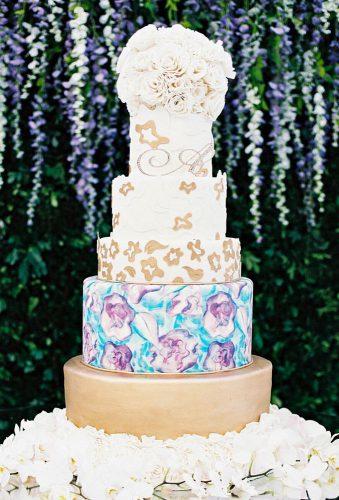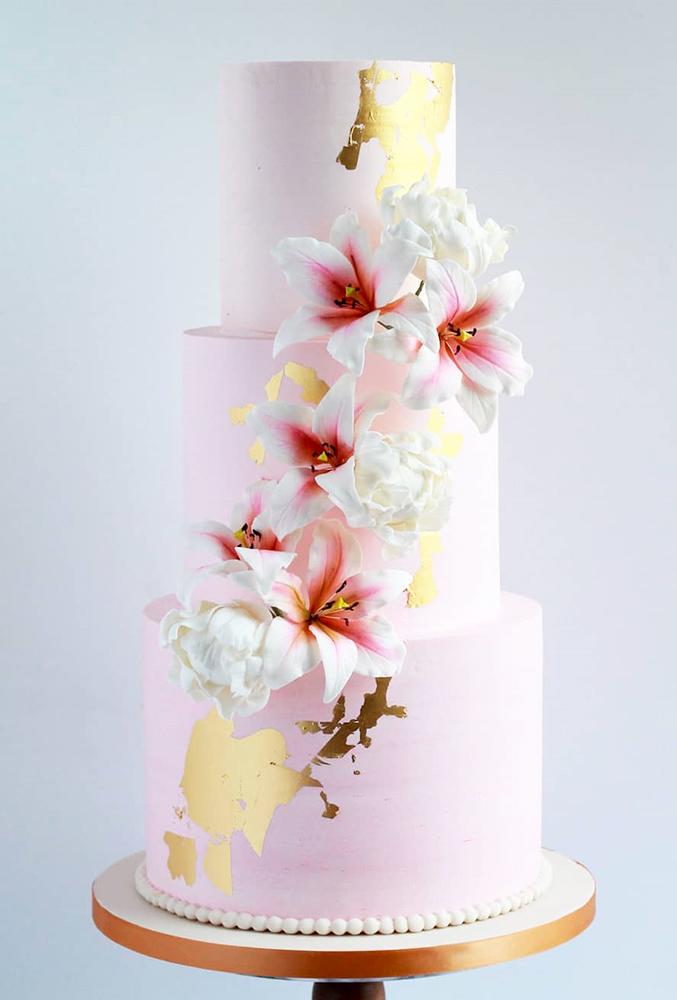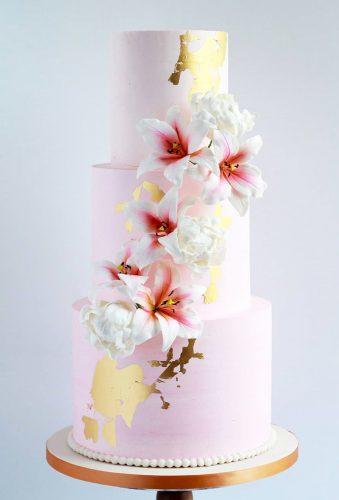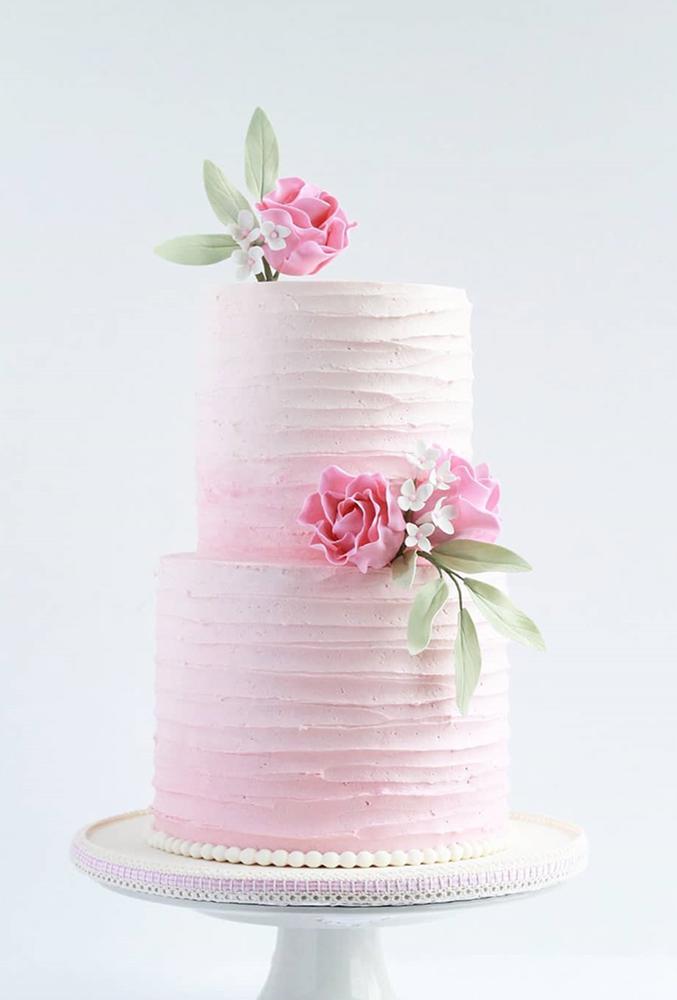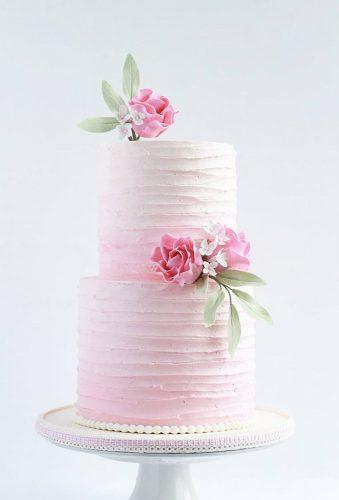 To many, a round shaped cake is simple, plain and boring. But what do we say about love being an endless circle? This is a unique wedding cake shape with depth in its simplicity. It serves as a stunning backdrop for different textures and colors.
Round wedding cake shapes can get layered with strawberry, coconut, and other types of fillings. To give it hard and sturdy covering for designs to come, bakers use fondant.

Square Wedding Cakes
Source: Bluethistlecakes, Dolcevita Cakes by Albina, Thefrostery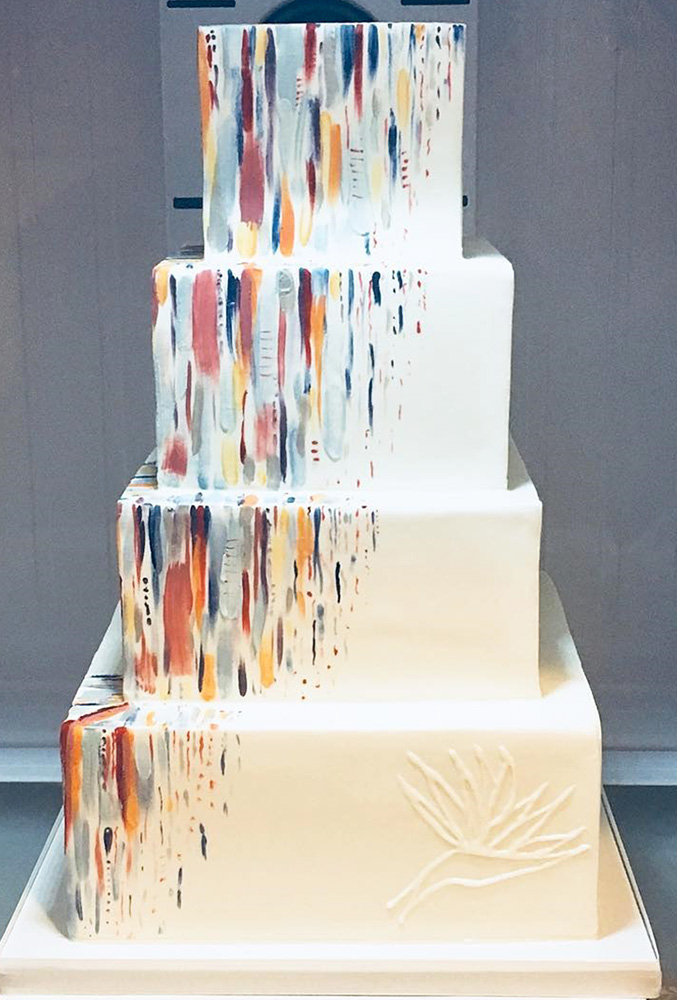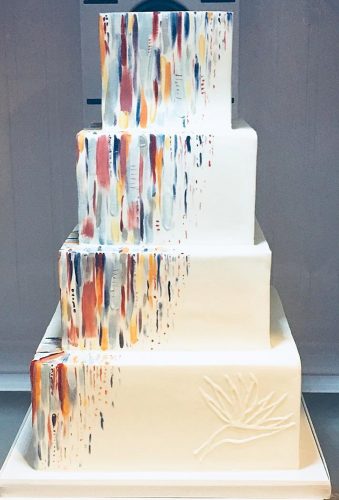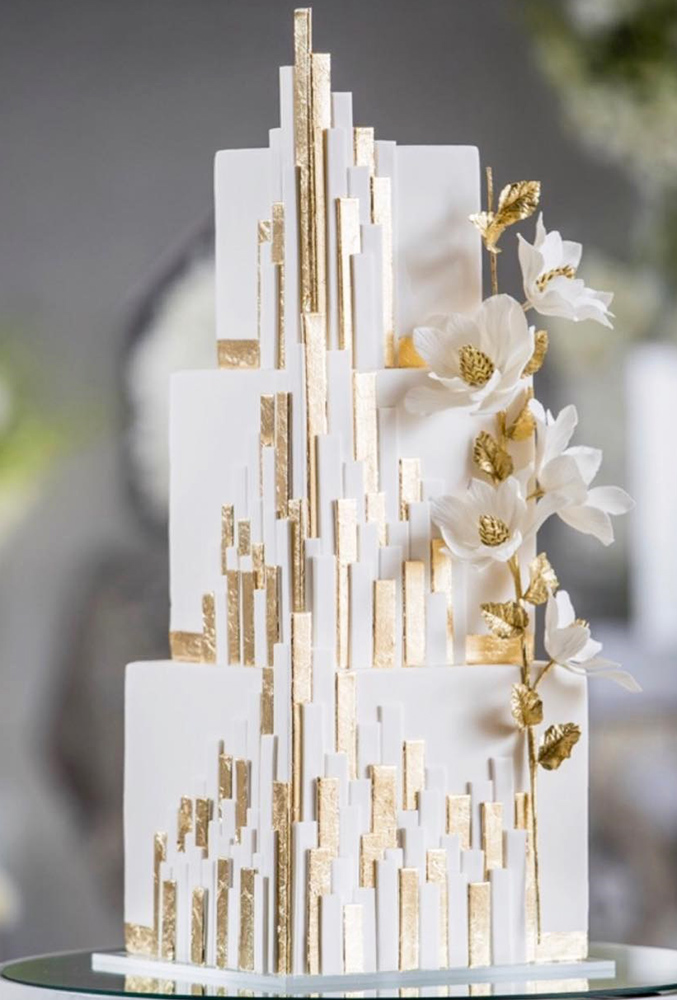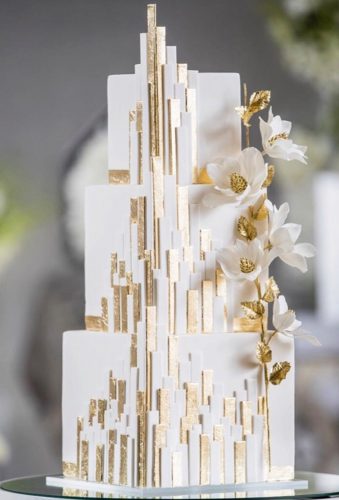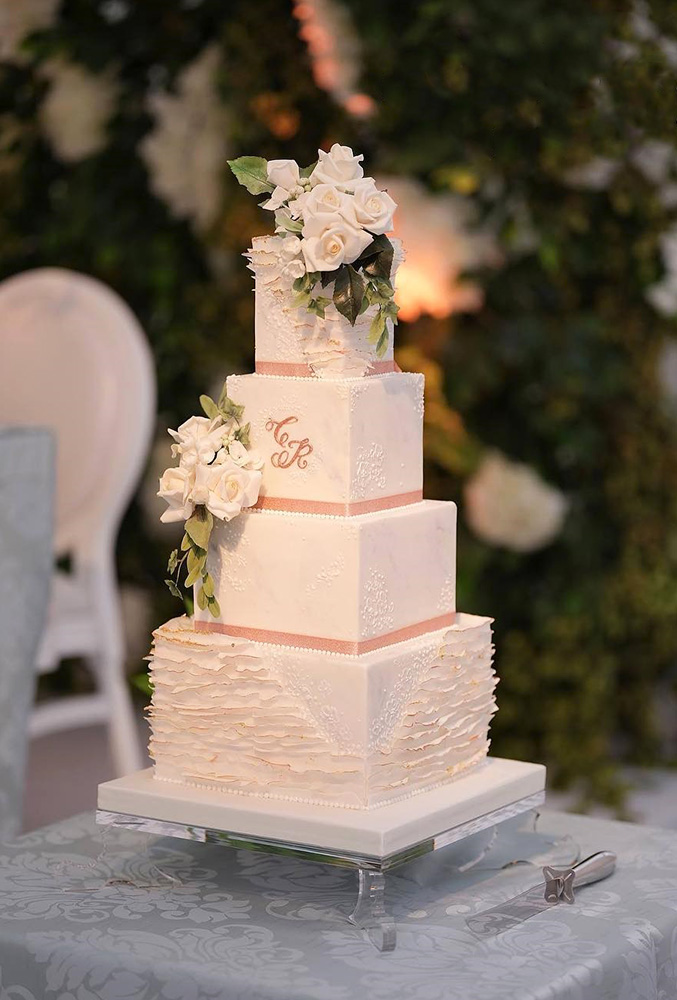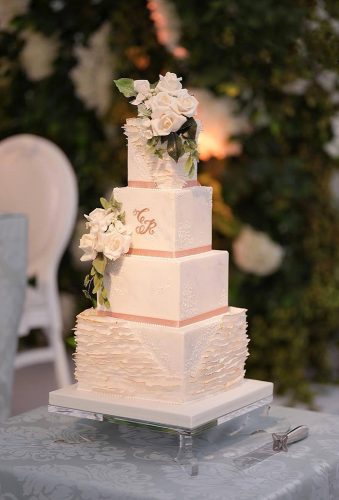 Source: Leila Patiss via instagram, Wingatescakedesign, Jasmineraecakes via instagram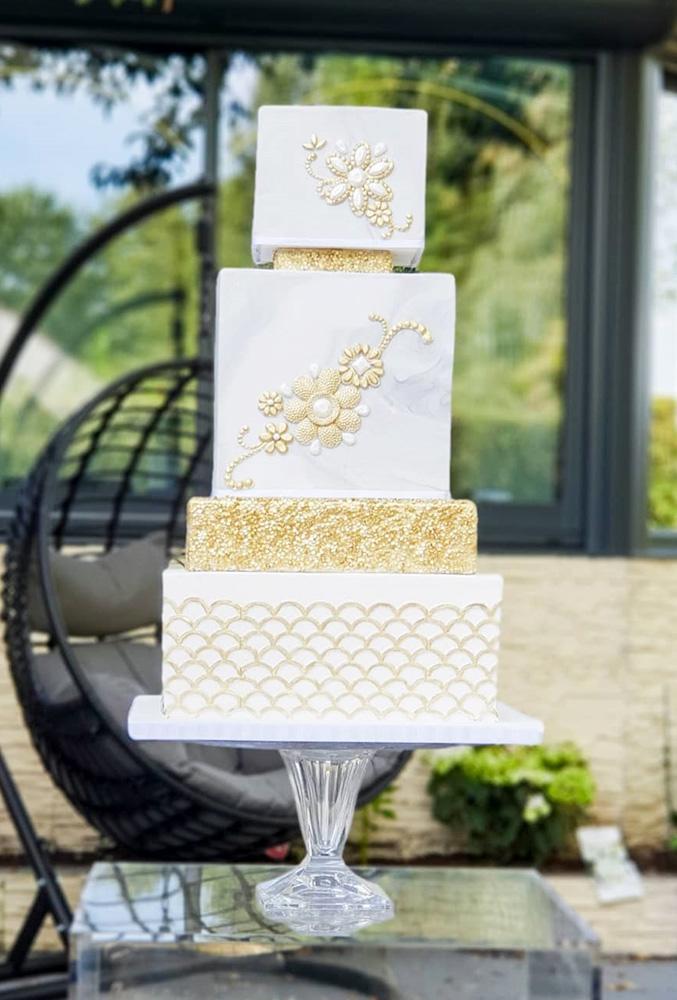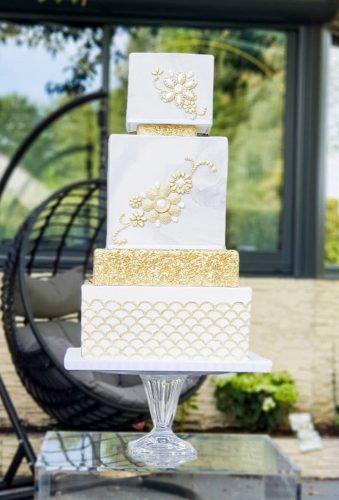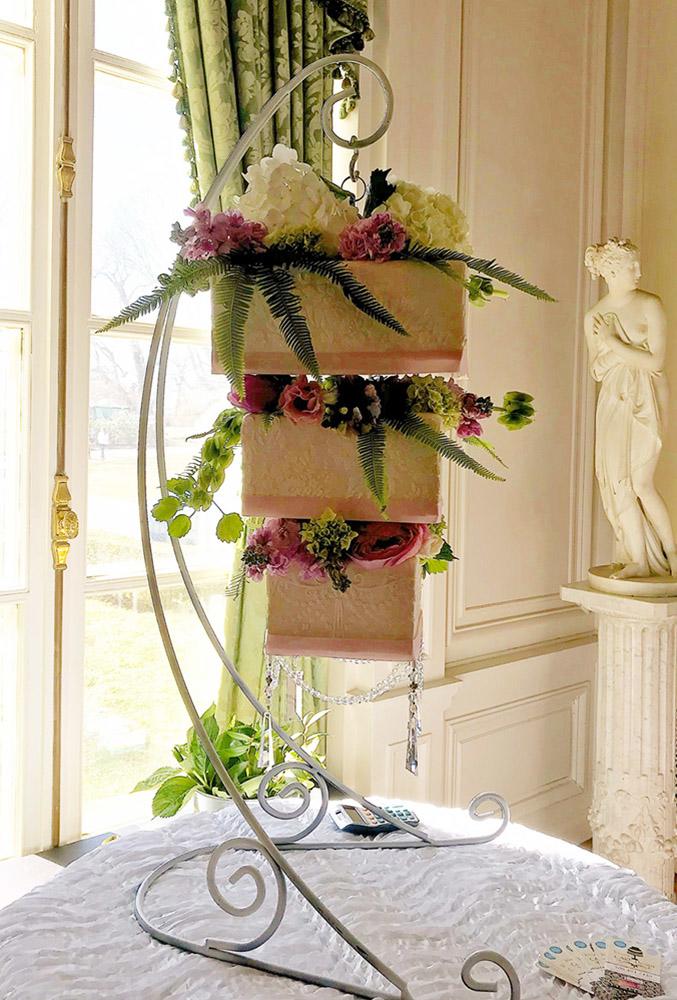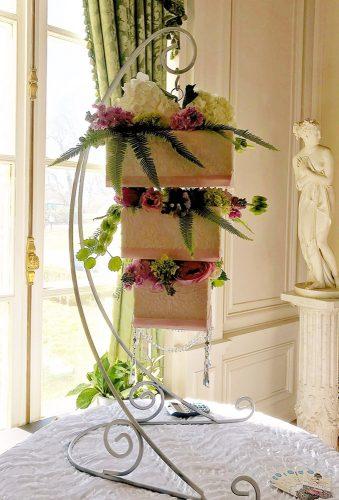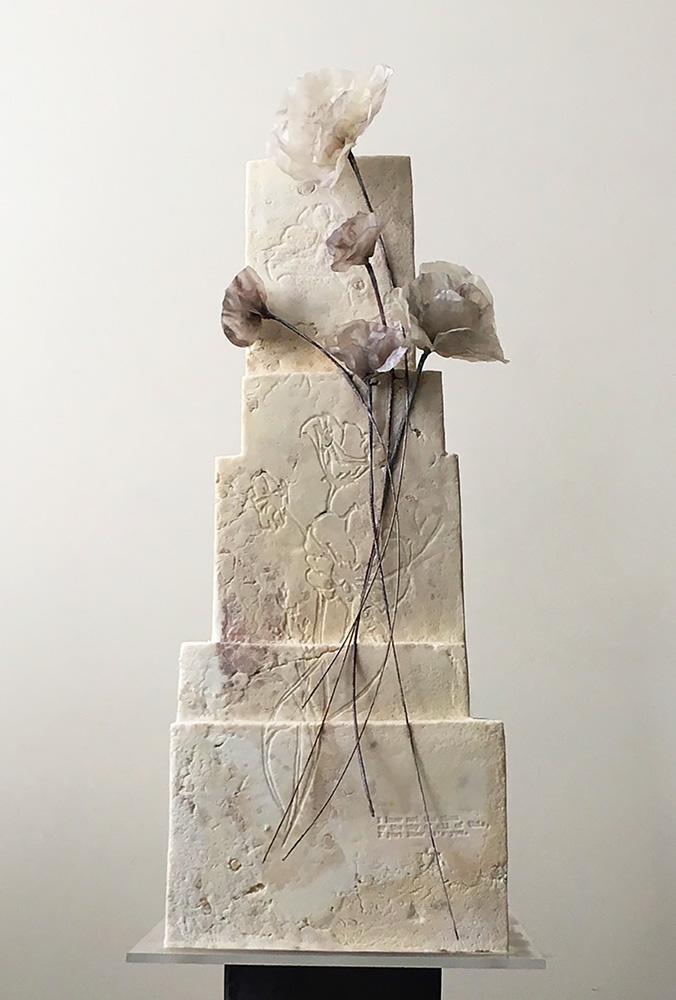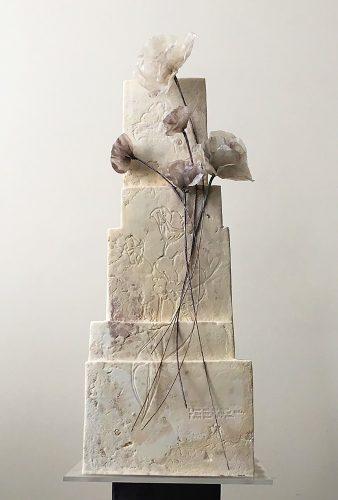 Square wedding cakes are simple, yet very aesthetic. They are ideal for couples that want a stylish cake with understated beauty. For round cakes, square cakes are the modern alternatives.
Square cakes are very agreeable to create artistic designs. They are elegant when embellished with pastel colors, and floral arrangements. To emphasize their shapes, fix up ribbons around the base of each tier.

Hexagonal Wedding Cakes
Source: Honeycrumbcakes, Honeycrumbcakes, Honeycrumbcakes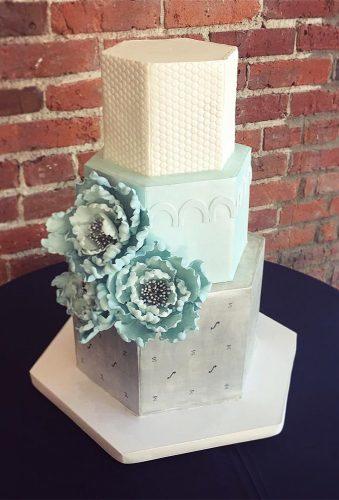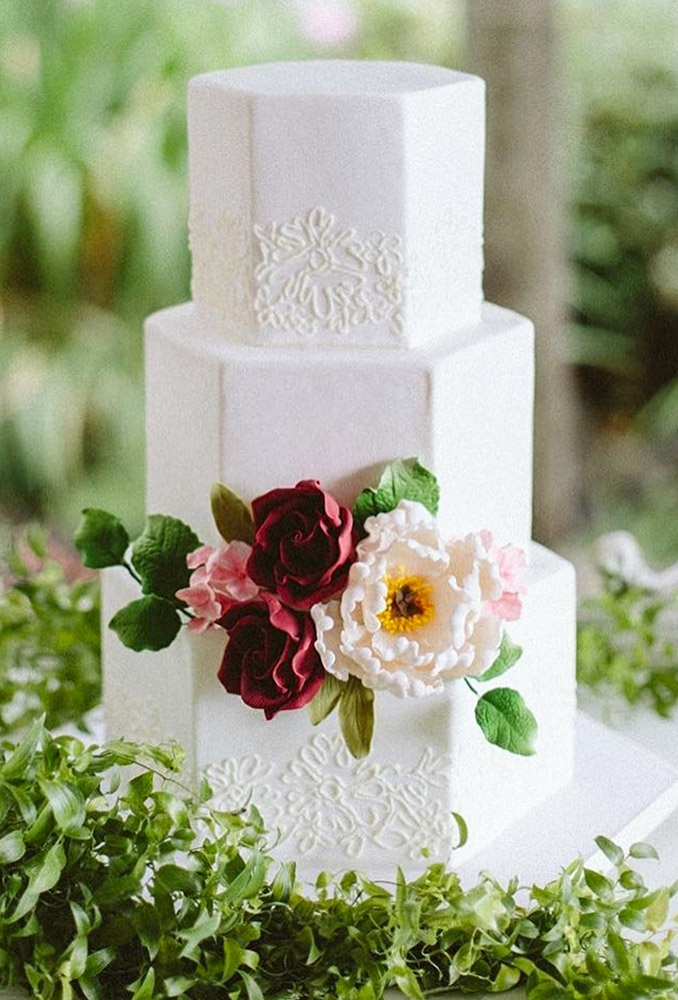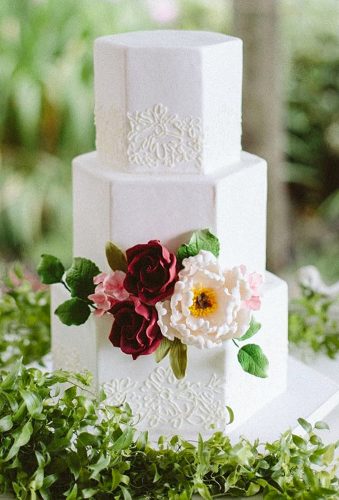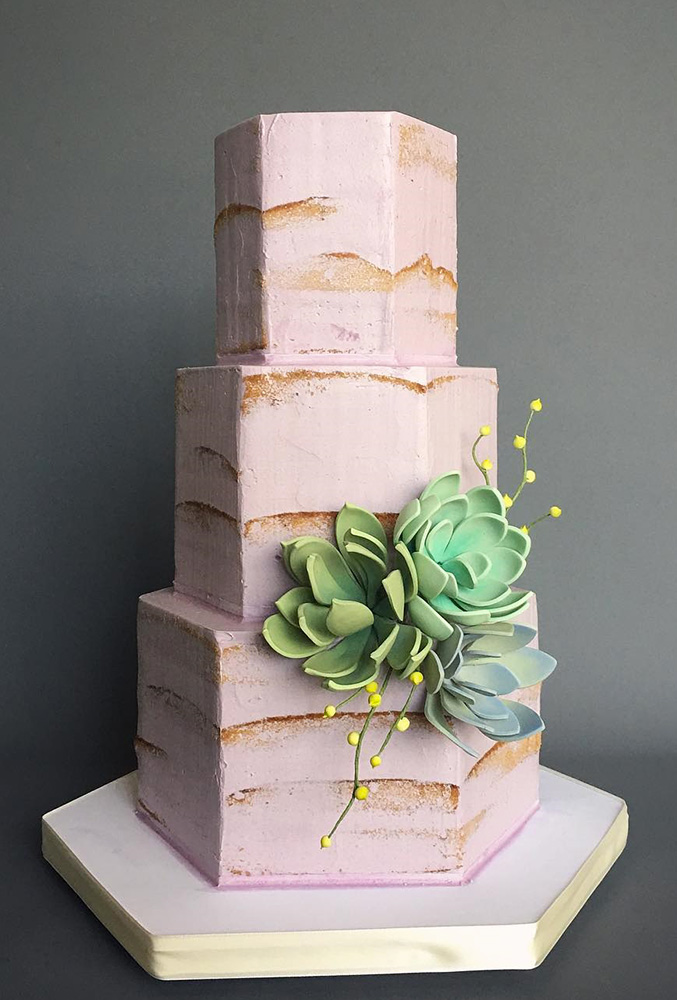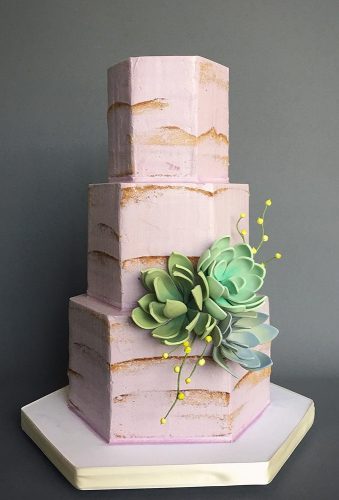 Source: Honeycrumbcakes, Patriciascakecreations via instagram, Lucyburtonbakes via instagram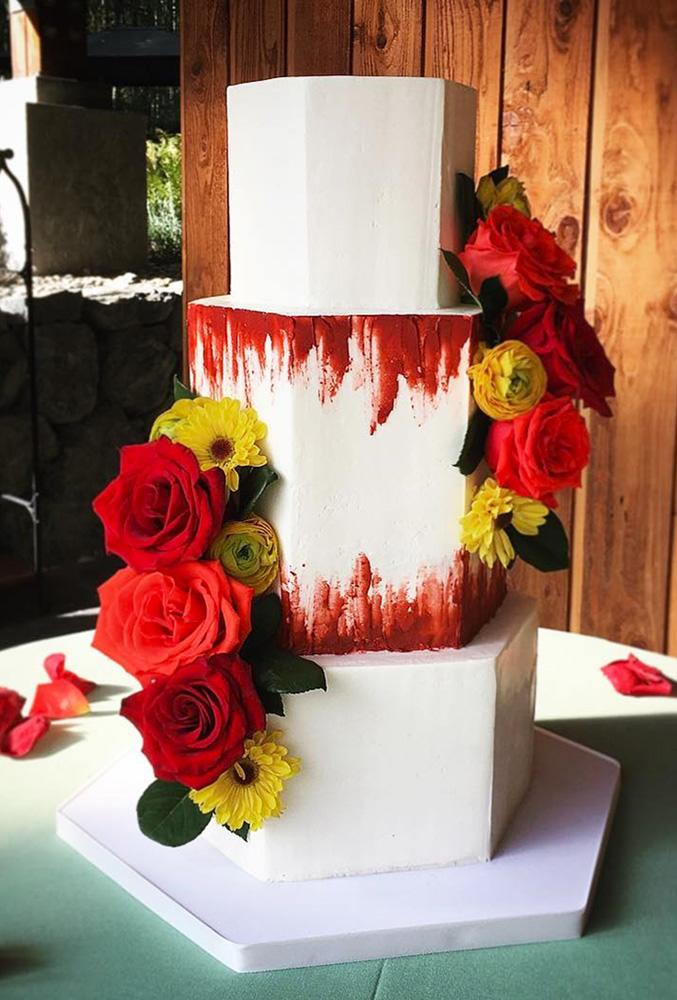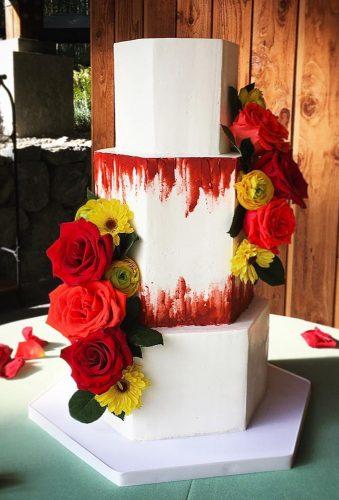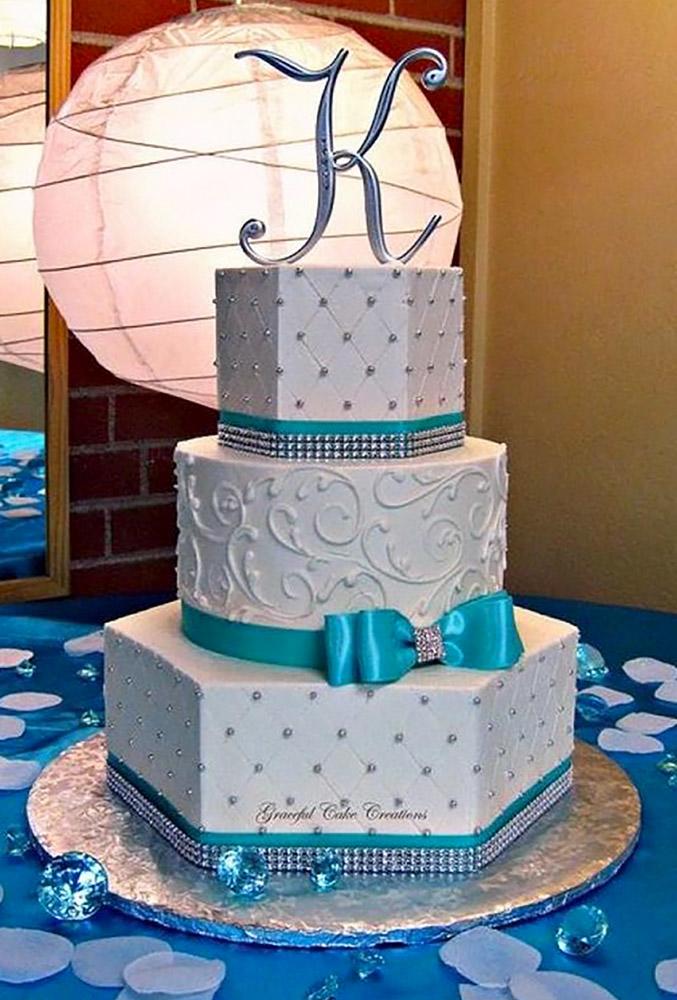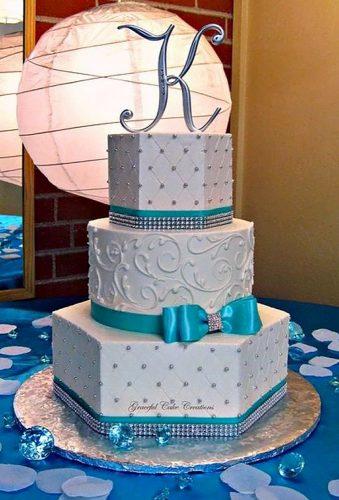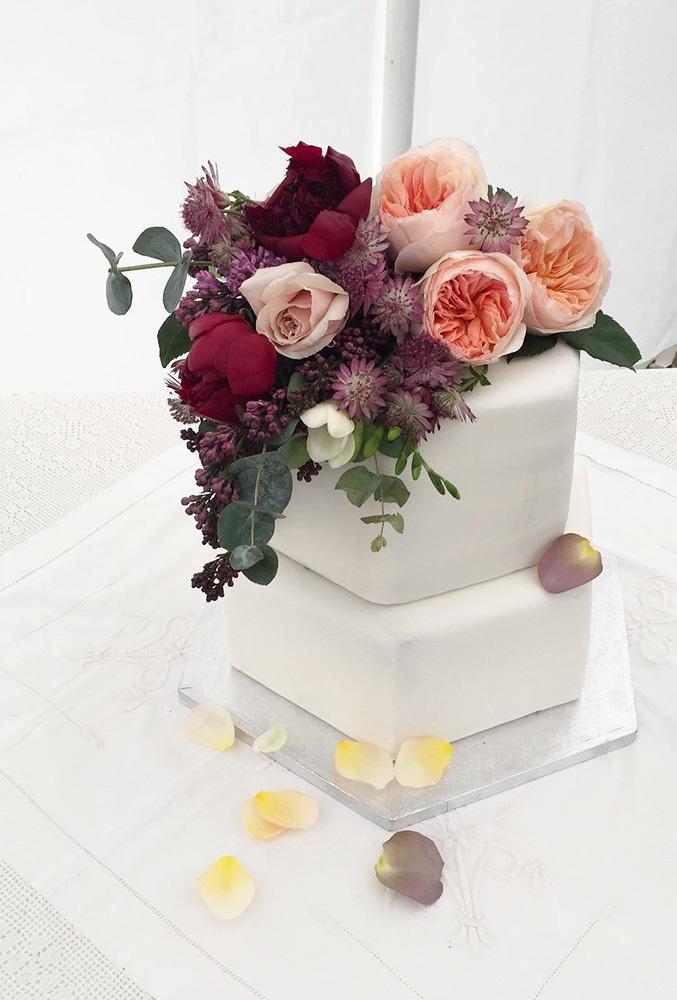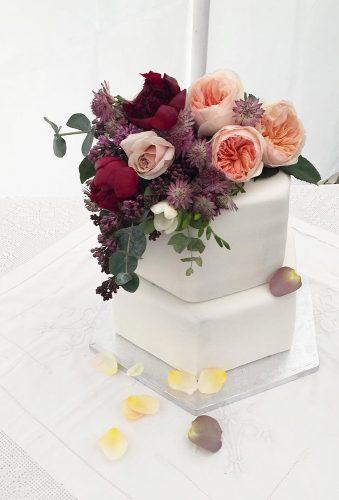 A unique wedding cake and a six edged wonder this is. The square wedding cake shapes are too traditional as the hexagonal is too modern. This is the kind of cake that makes a presence even without any intense decor.
It does not need anything luxurious to help it stand out. But if you want to make a statement, here is what to do. Stack your hexagonal cakes and finish with a terrarium on top. This is pure luxury and class!

Mixed Wedding Cake Shapes
Source: Wingatescakedesign, Twelvefivecakery, Honeycrumbcakes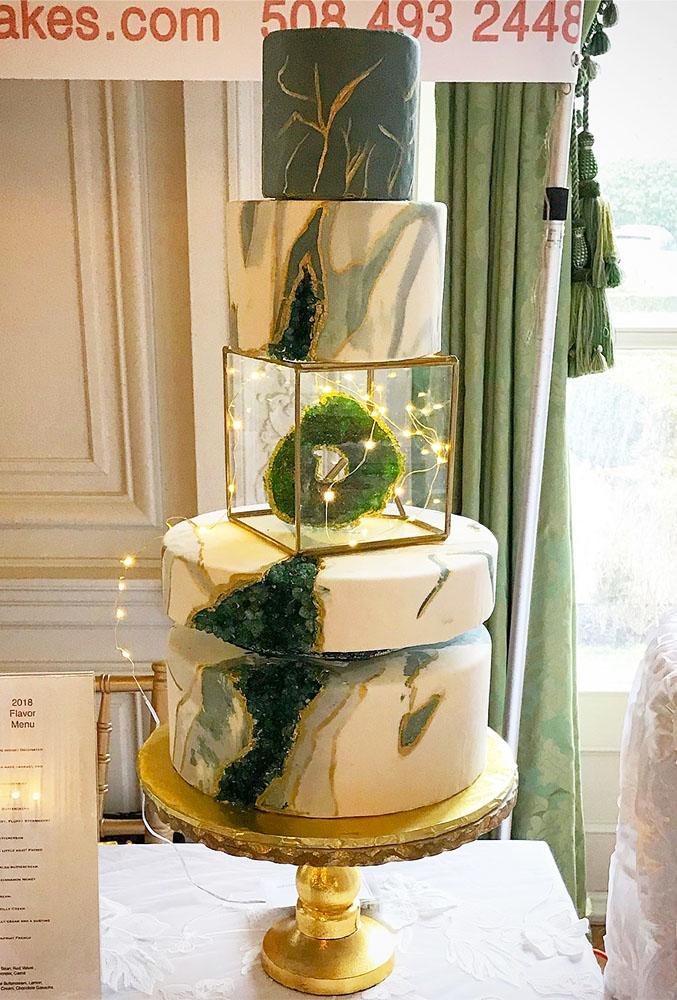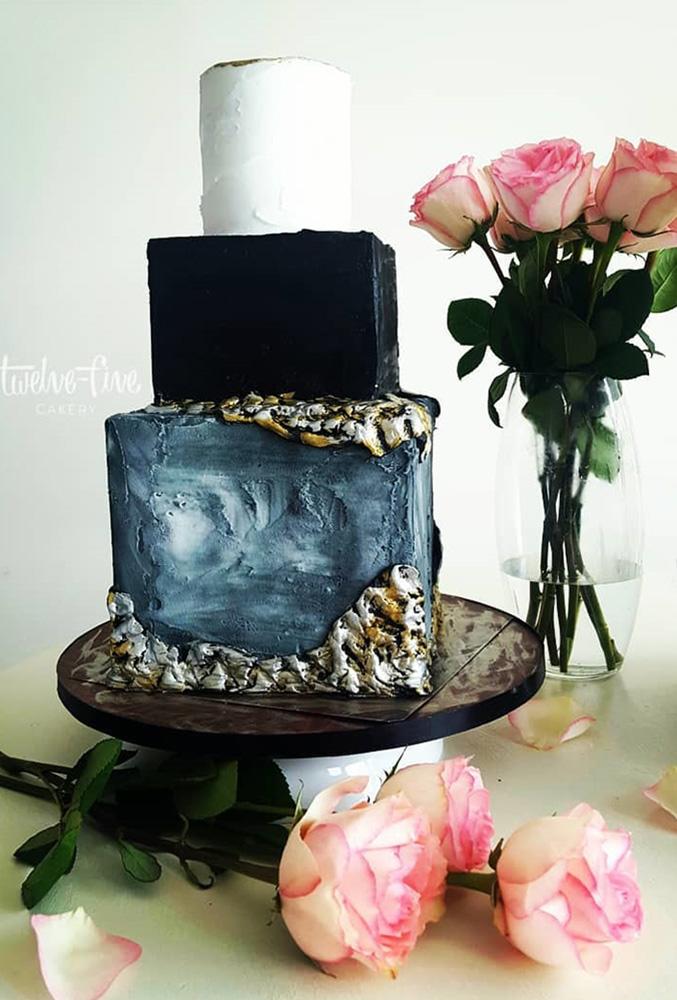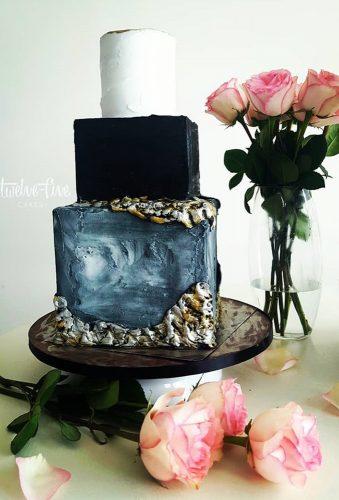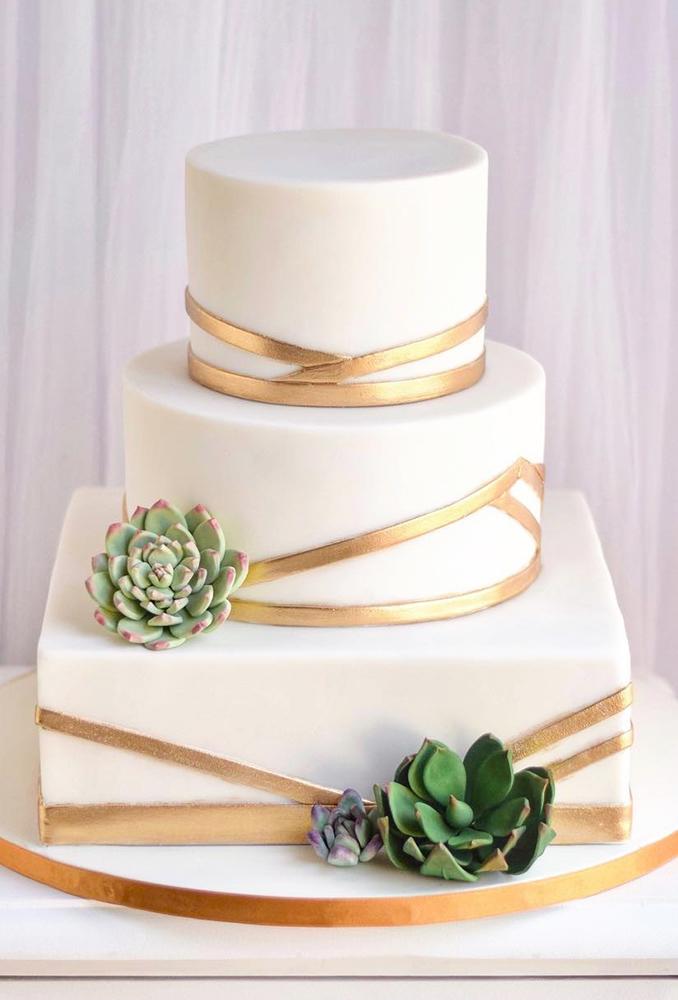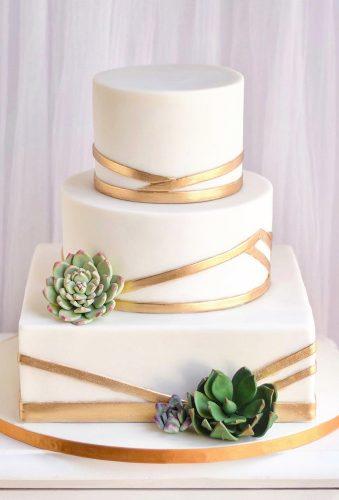 Source: Luxurycakesca, Euphoric Cakes via instagram, Vas Frostedindulgence via instagram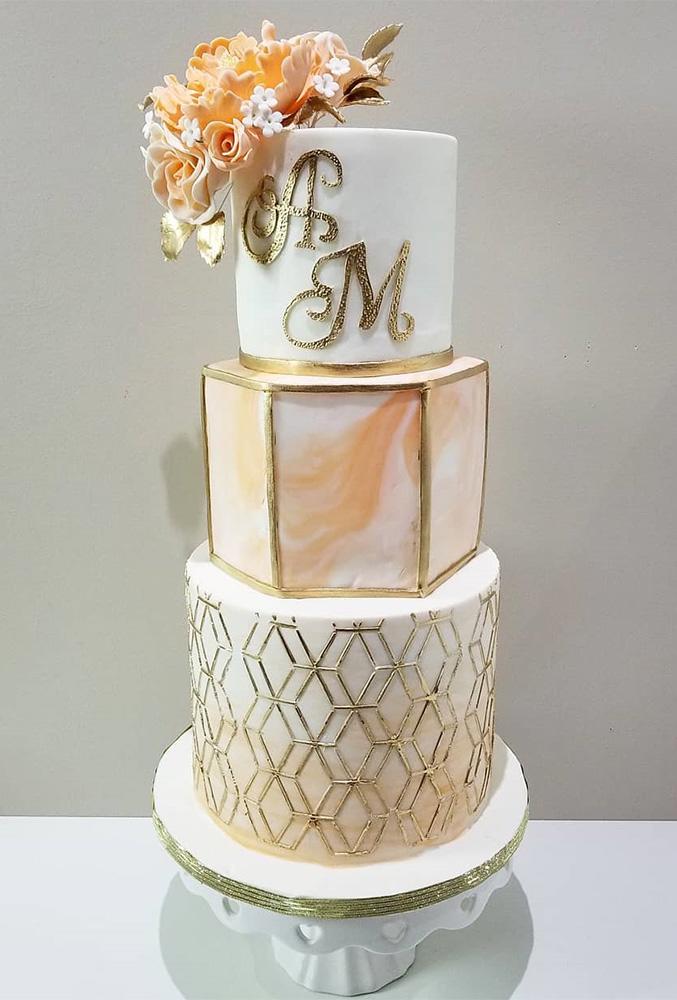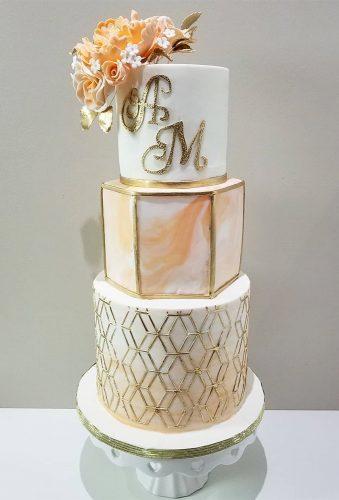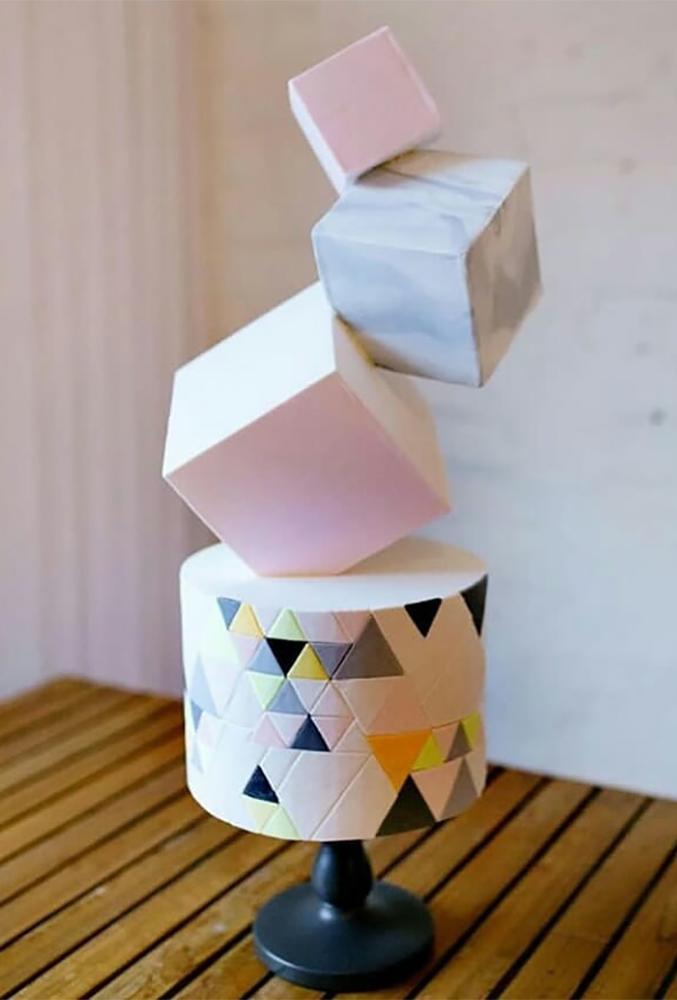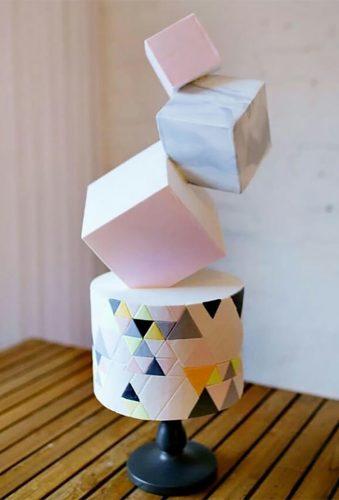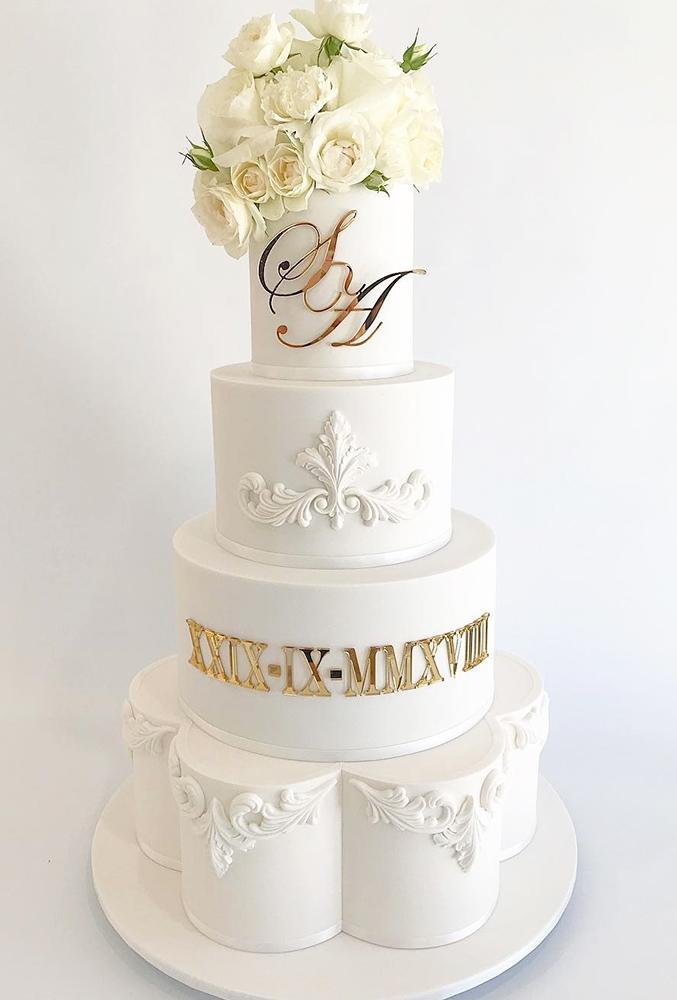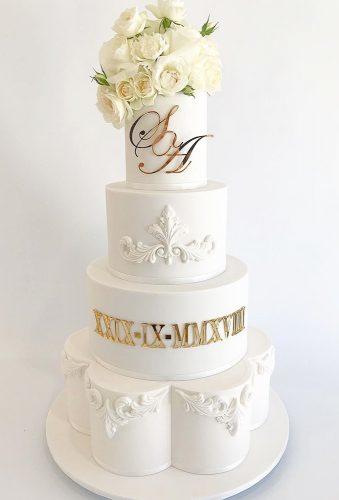 Mixed shaped cakes are awesome wedding cakes which are modern and contemporary. They are fit for an extravagant, classic, and simple wedding. If you will have a simple wedding, go with three shapes at most.
For extravagant weddings, make them bigger and add more pop of colors to give an edge. If you want to go the bohemian, whimsical or wanderlust style, add more shapes. Make it about six shapes for dramatic effect.
Unususal Heart Wedding Cakes
Source: Amygoddardcakes via instagram, Occasions cake studio, Cake Studio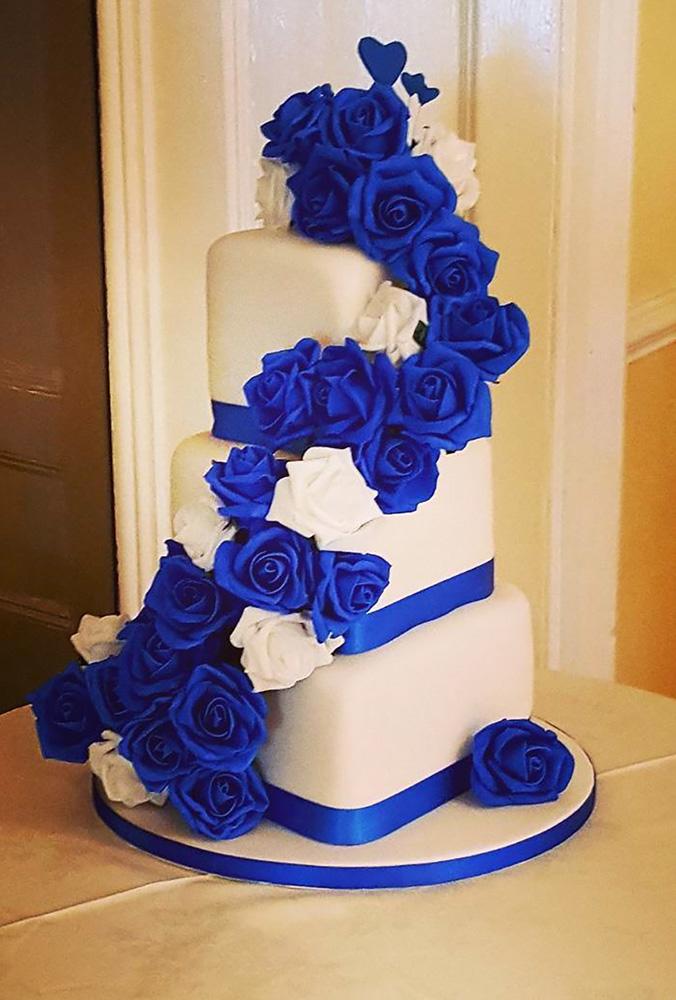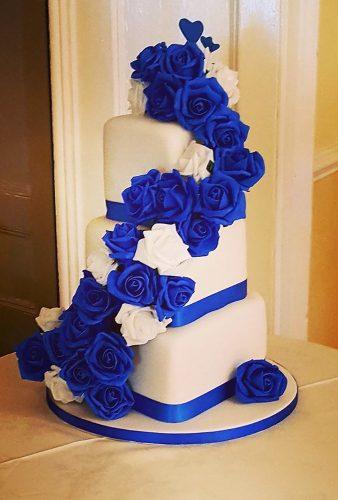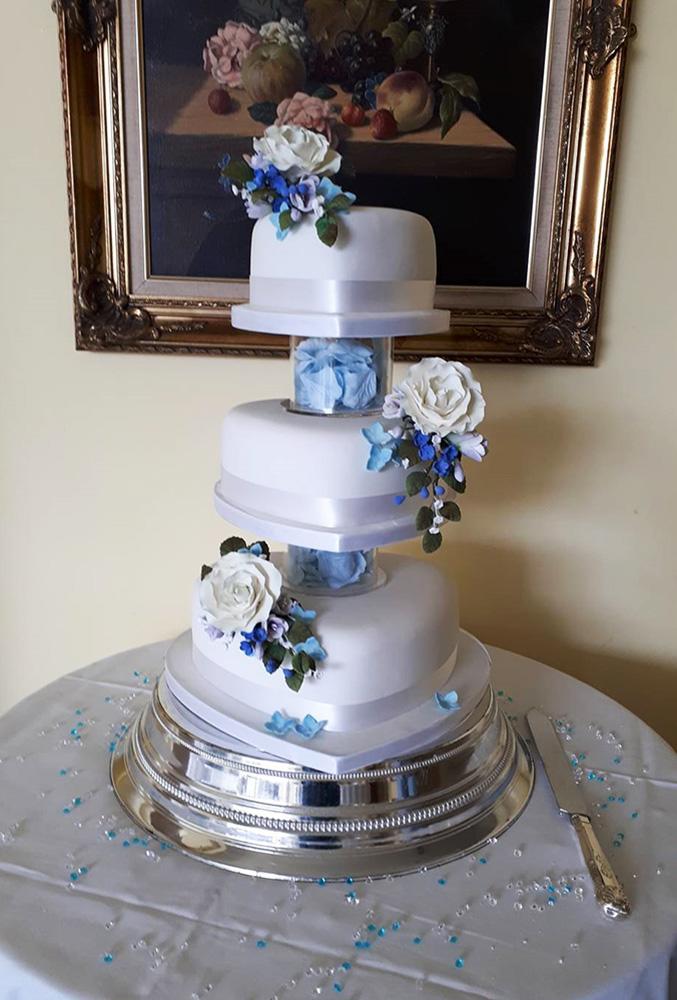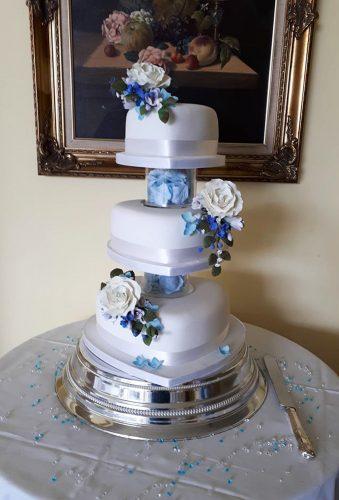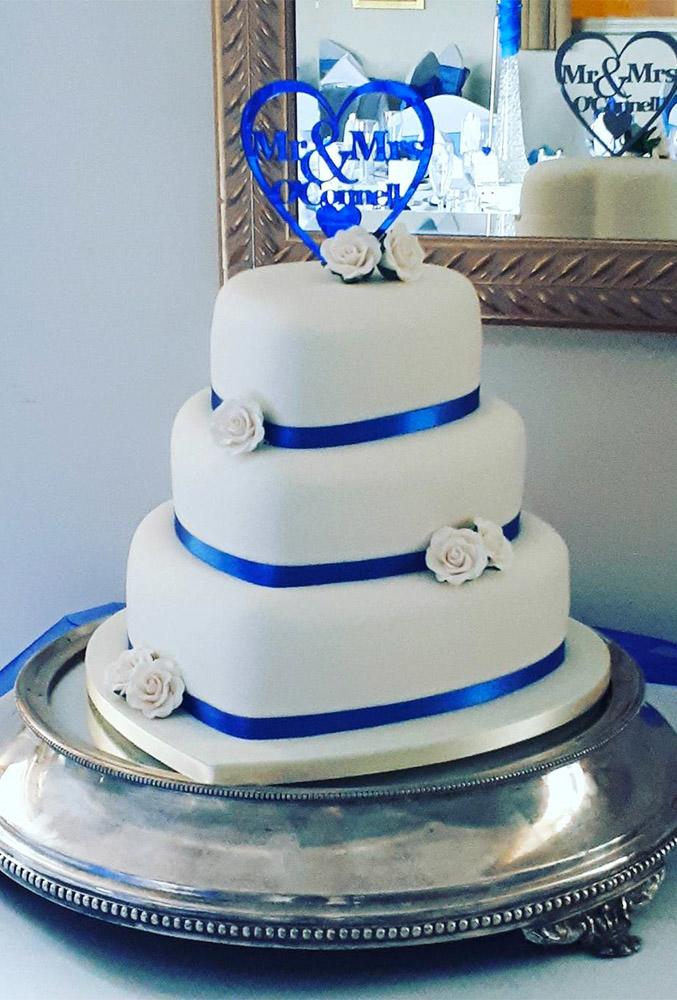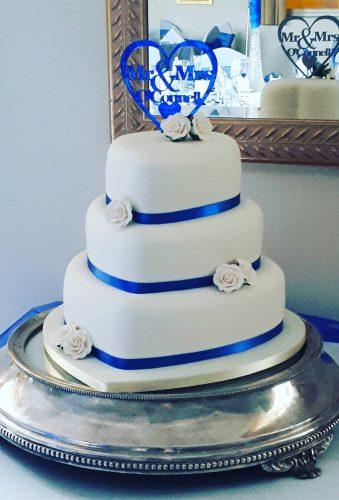 Source: Thesweetsuitedorset via instagram, Storytellercakes via instagram, Bykeely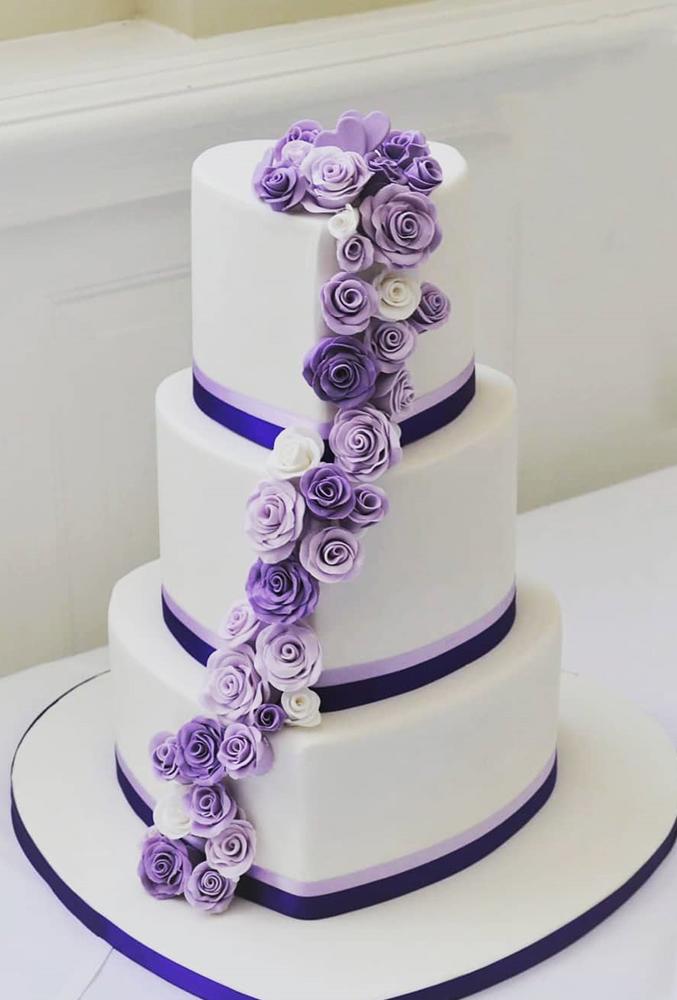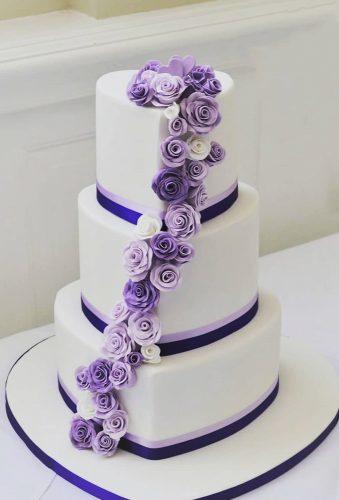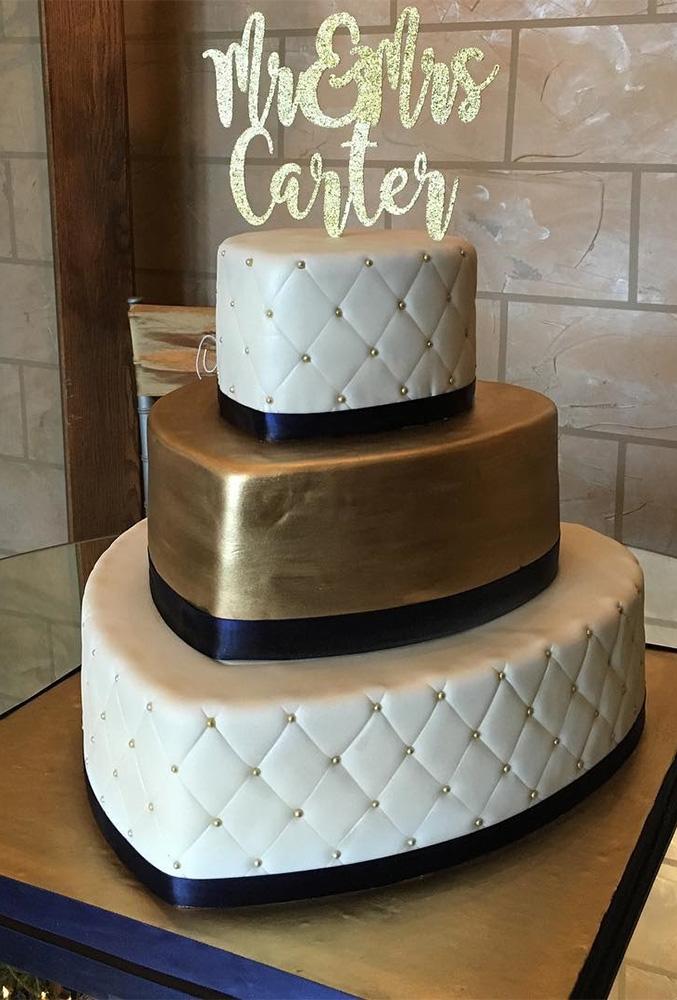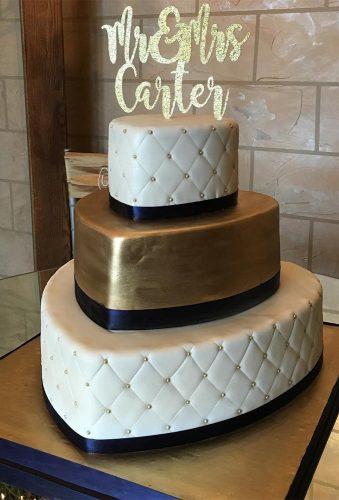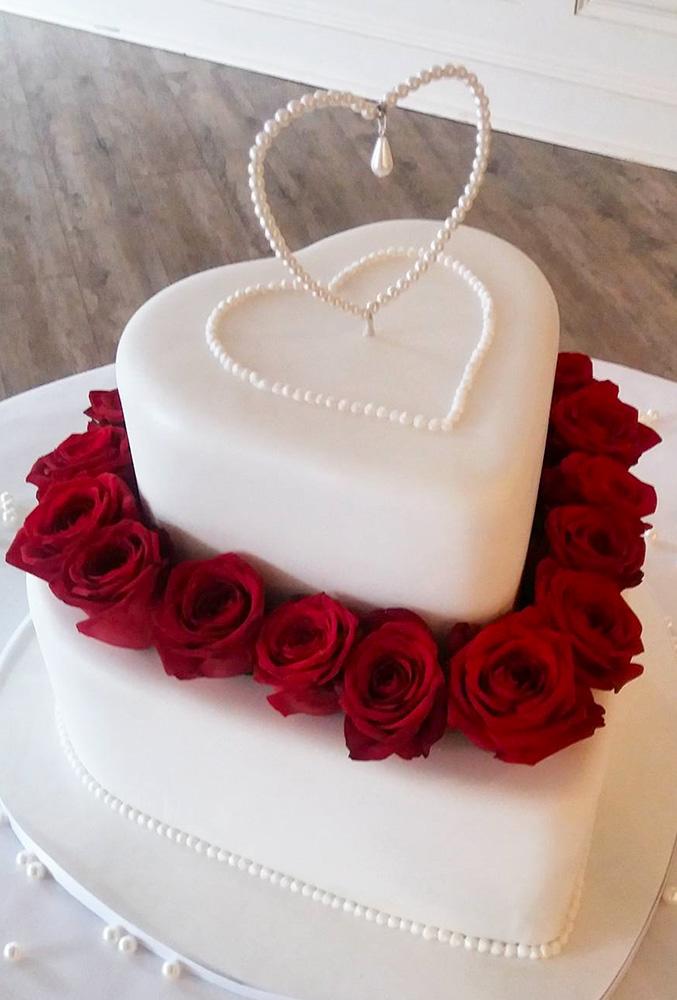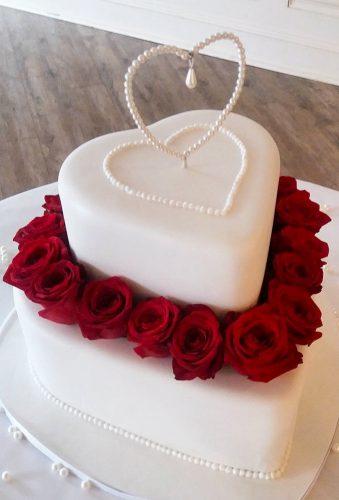 We are all about love over here, so a heart shaped cake is something we will say yes to. This is the shape that means a lot to everyone in love. It is the regular wedding cake shape but has not lost its touch.
You can touch it up with embellishments for a more exotic look. You could also leave it naked with fruits for a simple look. Perfect for country, barn and backyard weddings.

Oval Shaped Cakes
Source: simplycakesbycamberly via instagram, bijoucake_ via Instagram, honeycrumbcakes via Instagram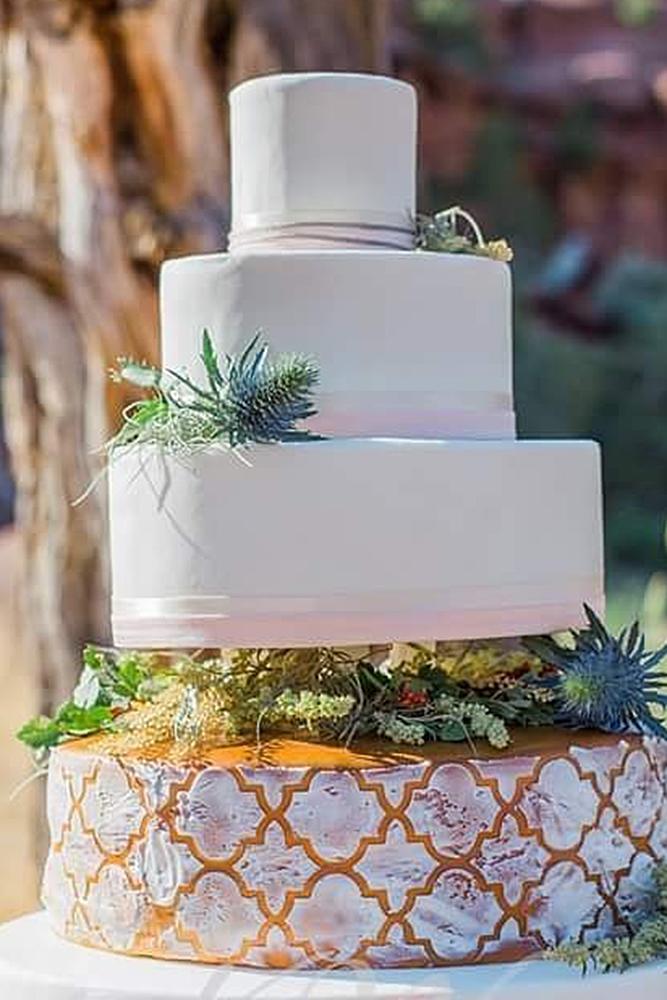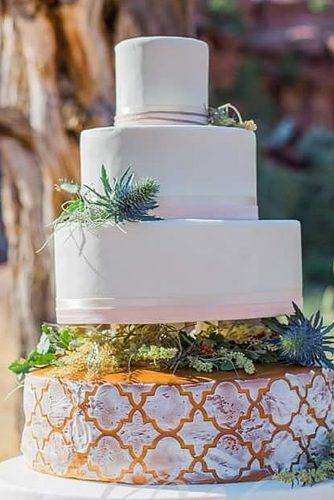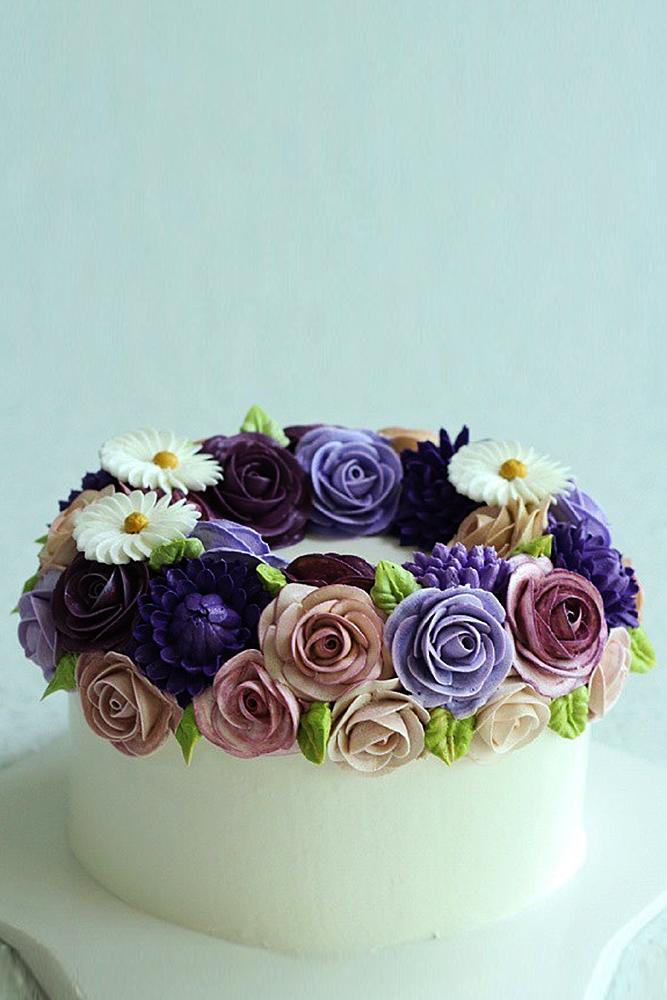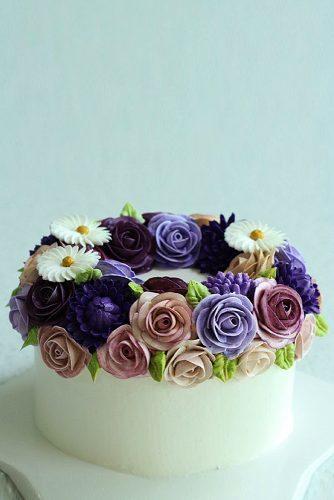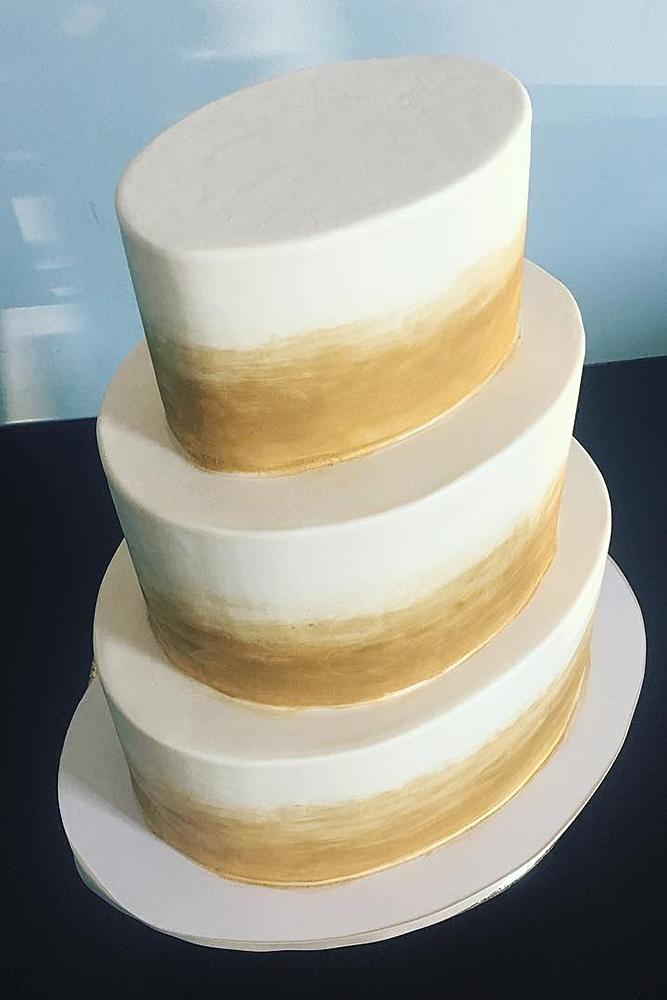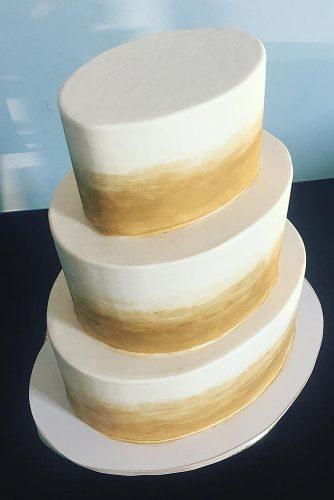 Source: carlareich via instagram, butterandcreambakery via instagram, rbicakes via Instagram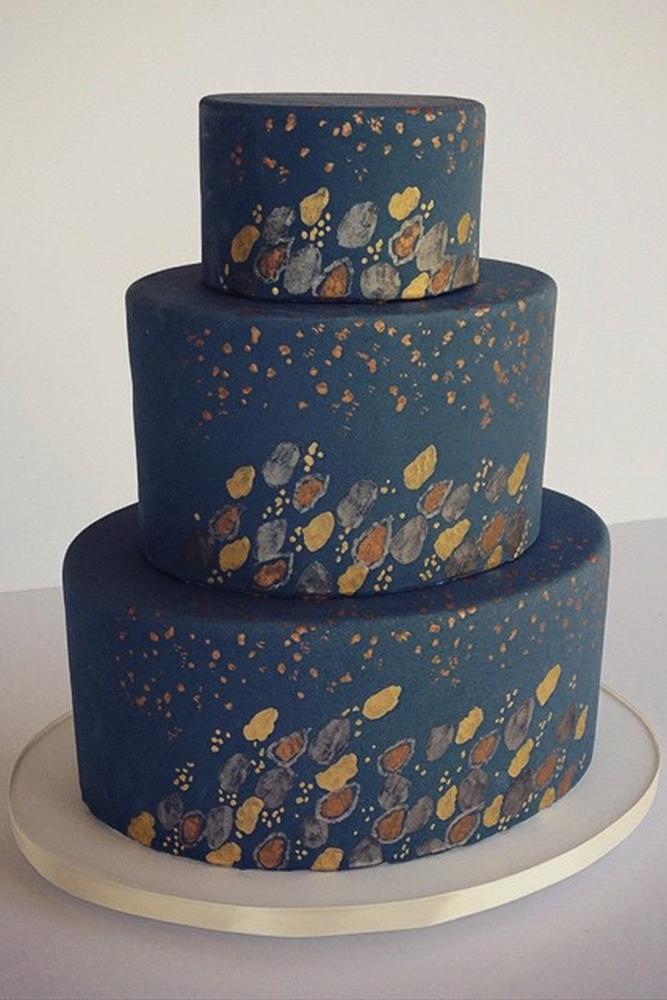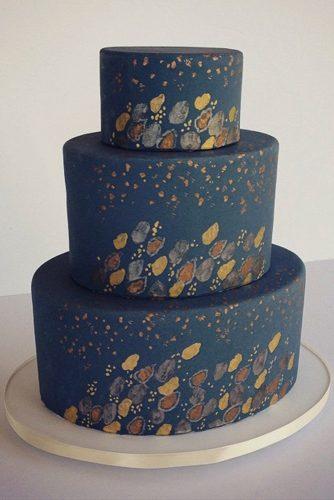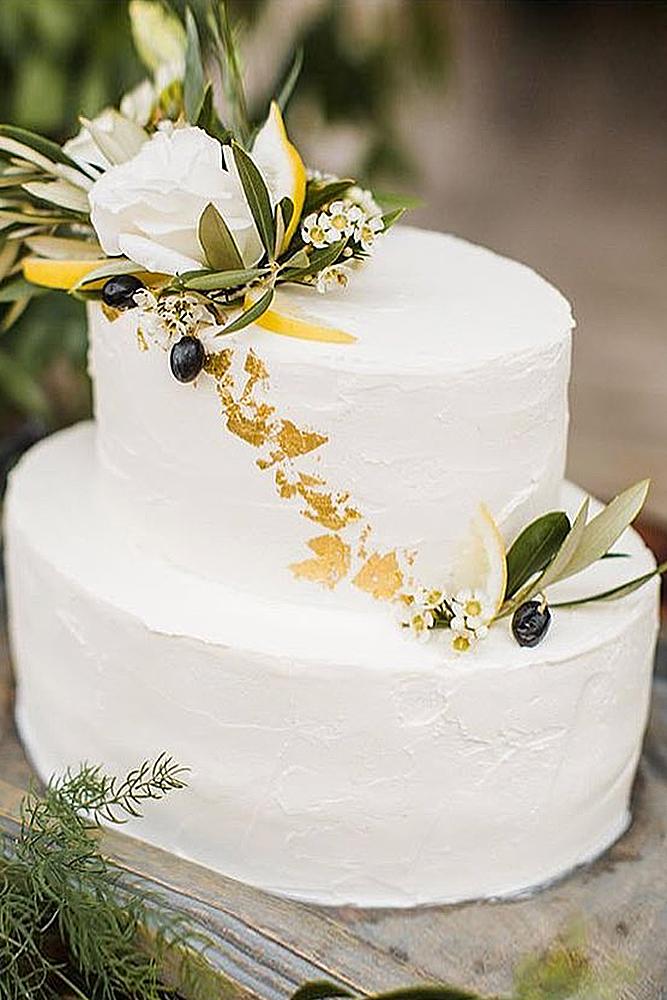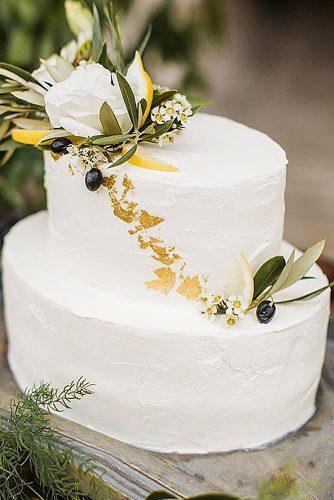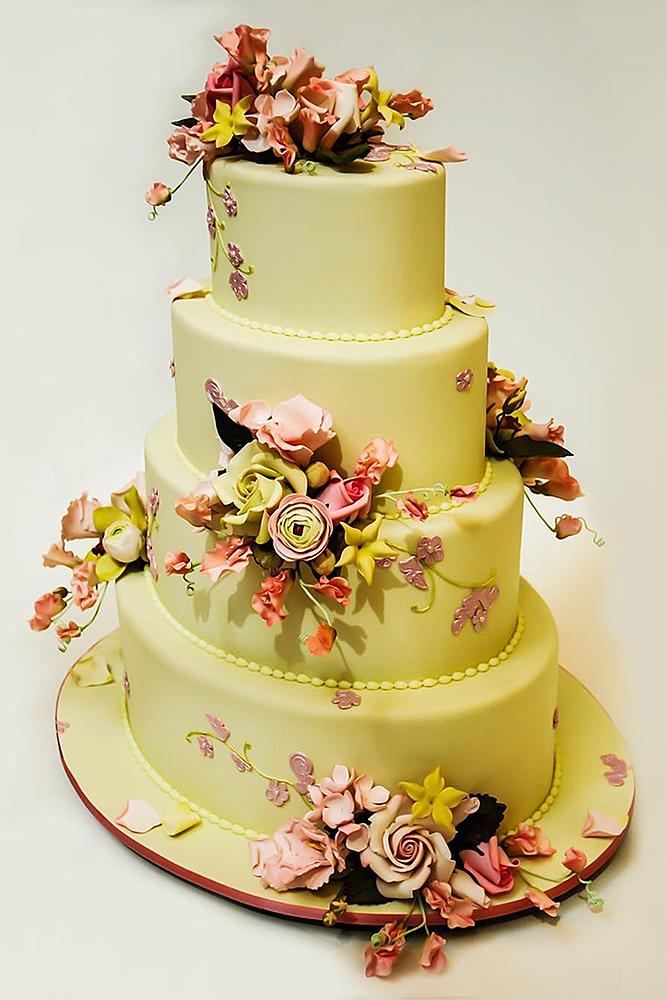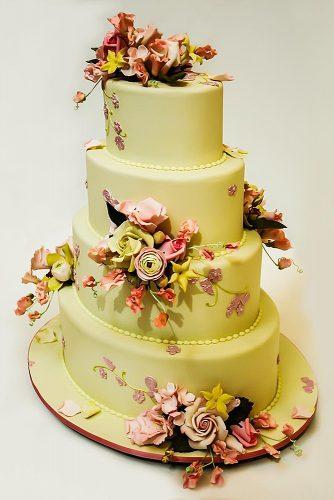 You see this and an antique cameo comes to mind. This is an elliptical cake design of unimaginable creative perfection. It is one of the most unusual wedding cake shapes. This is not something you stumble on every day at weddings.
Design in a quilted or pleated pattern, with a magnificent cascade of sugar flowers. In all these, you can stick to the color palette and theme of your wedding. Perfect for modern rustic weddings.
Rectangle Wedding Cakes
Source: naycloudcreations via instagram, sweet.lionheart via Instagram, cakemode.co_ via Instagram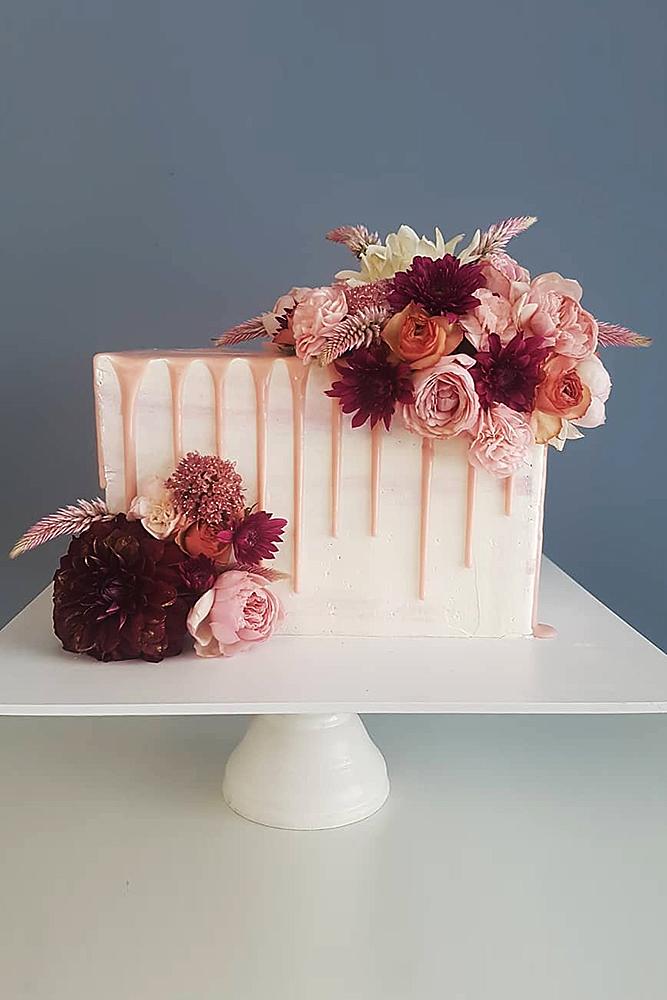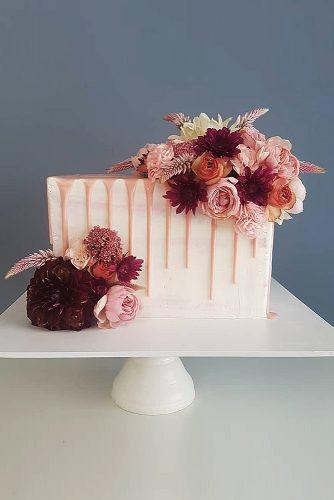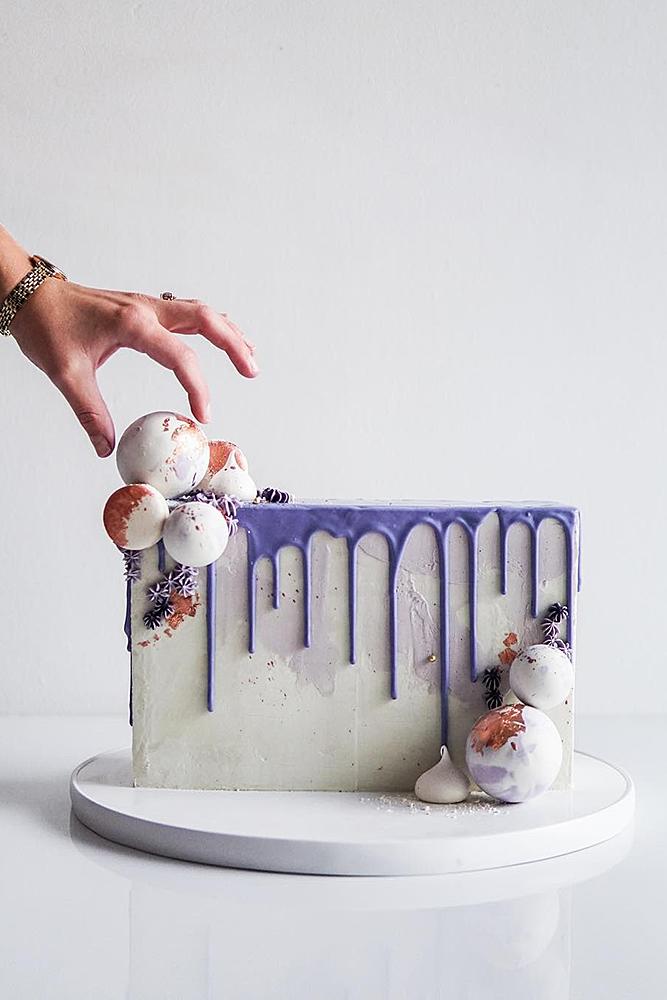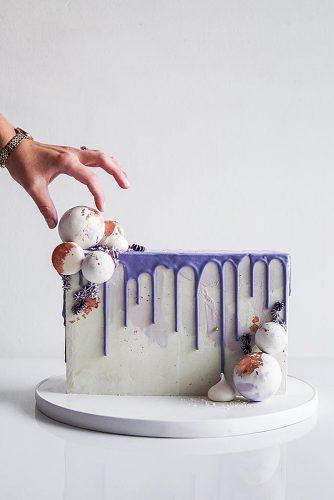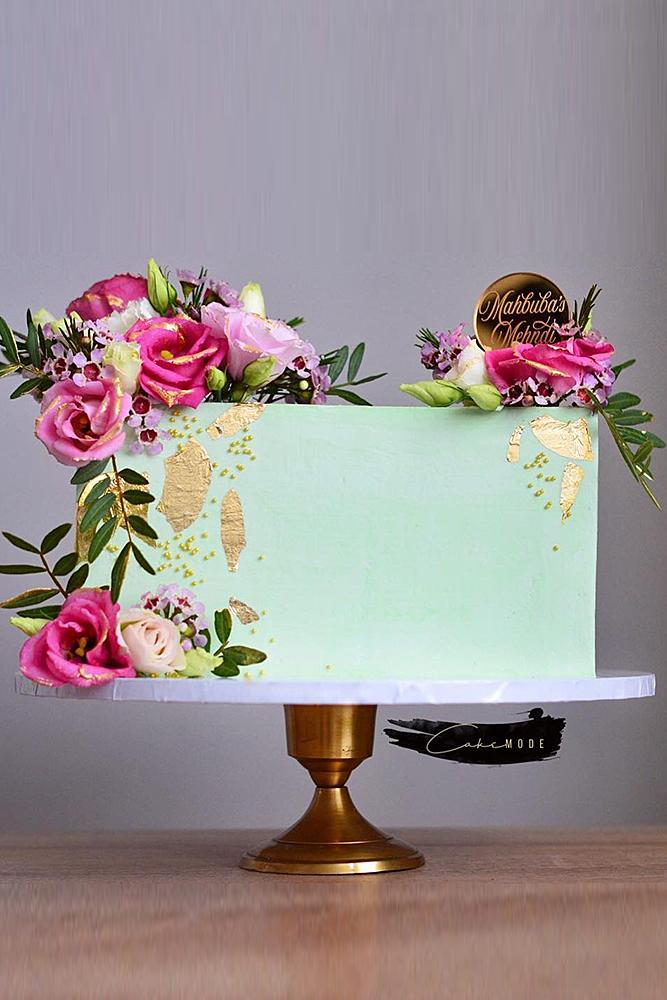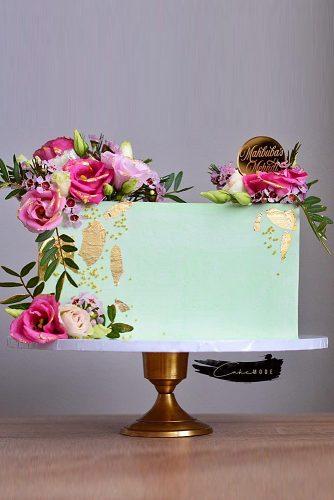 Source: 90seatery via instagram, loveleighscakery via instagram, jeyadra via Instagram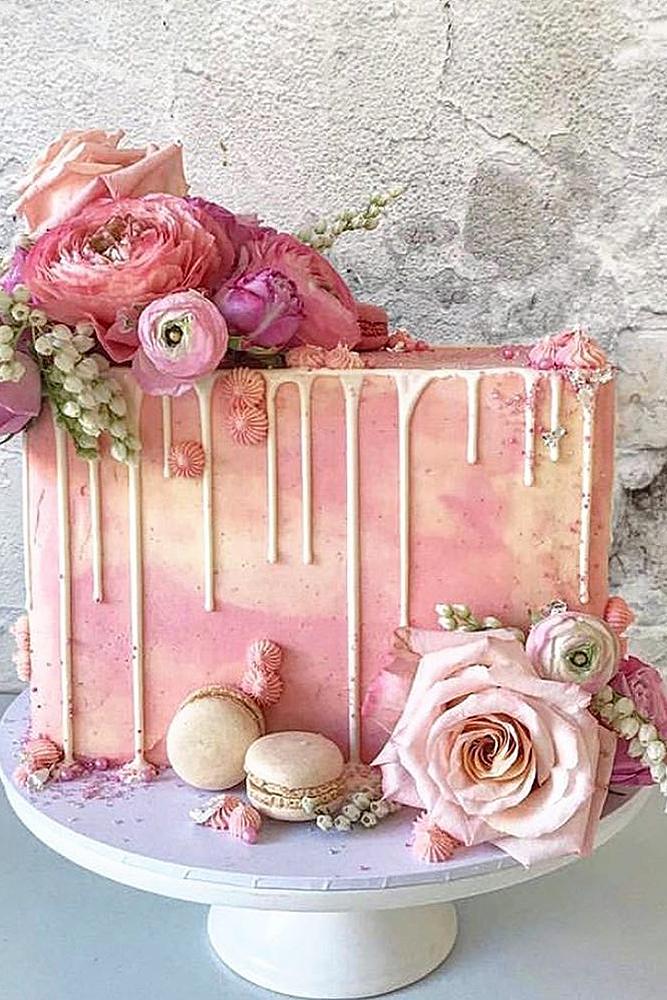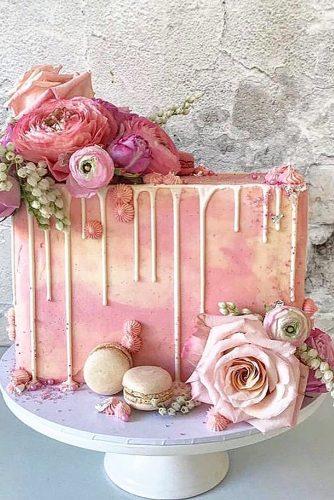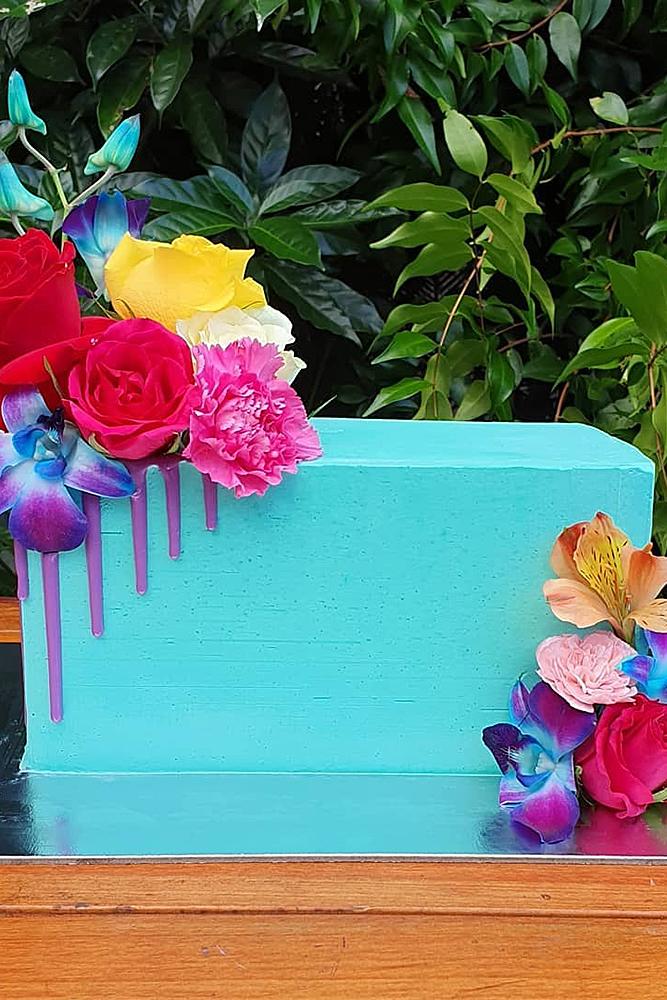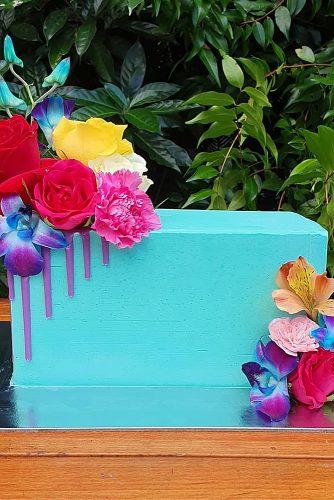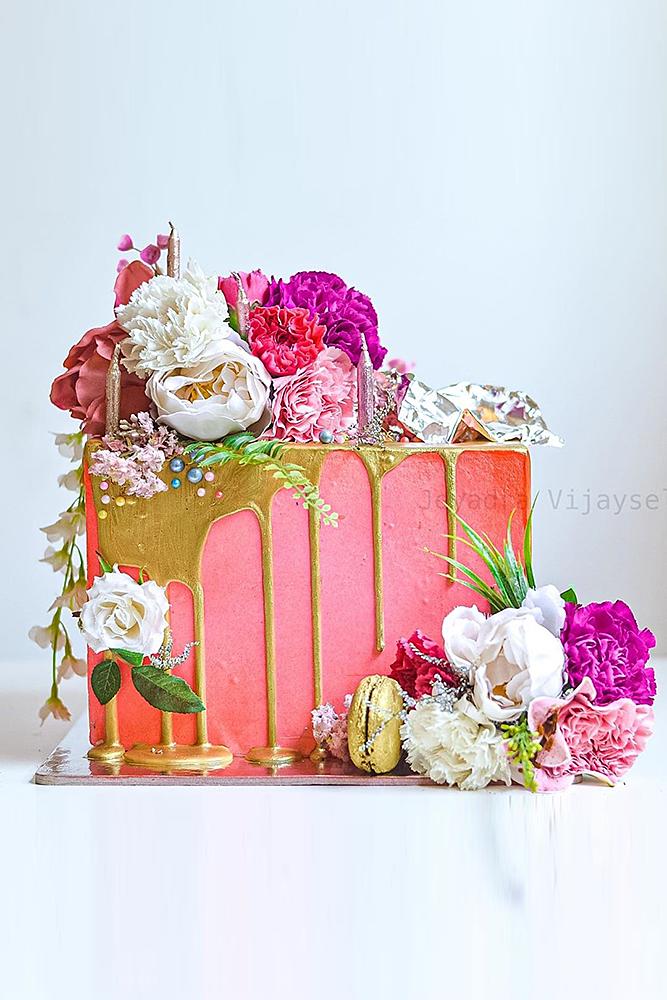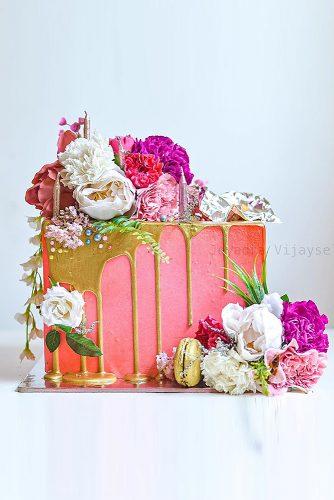 A rectangular wedding cake is artistic and dreamy. This is perfect for couples who want something huge and simple, yet modern. This stacked rectangular cake begins from flat and wide to very high at the top.
They also accommodate dramatic designs, because there is space for all that. But if you will have a simple wedding, this cake can come in tiers, with soul touching fillings and coverings. Think royal icing covered or naked with chocolates and blackberries.

Petals Shaped Cakes
Source: hellohoney_la via instagram, sweetsbylily via Instagram, cakelifeweddings via Instagram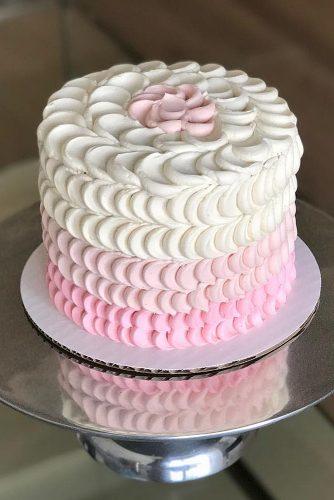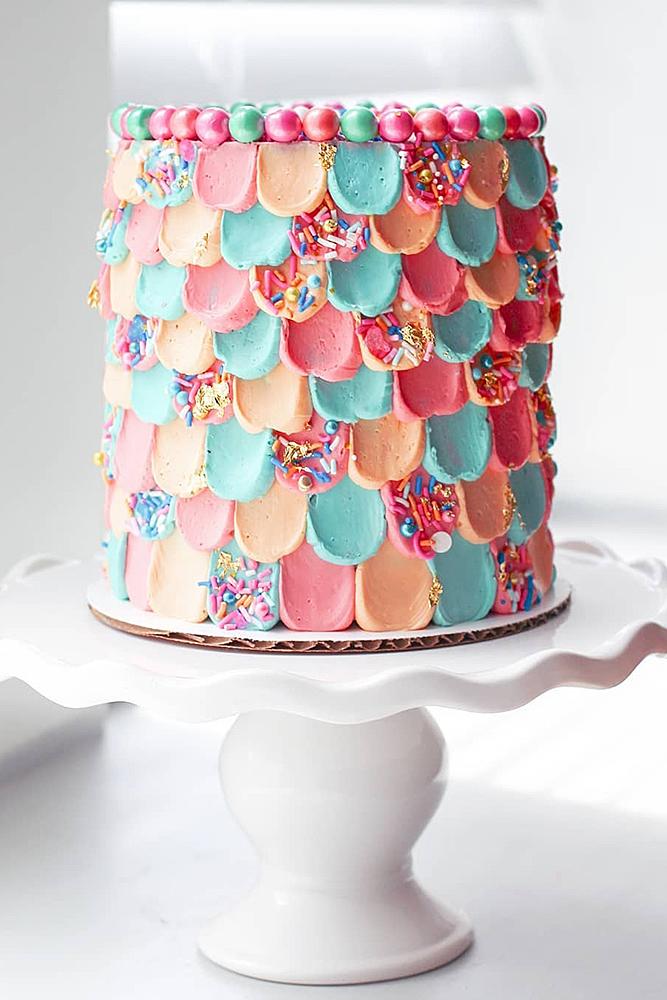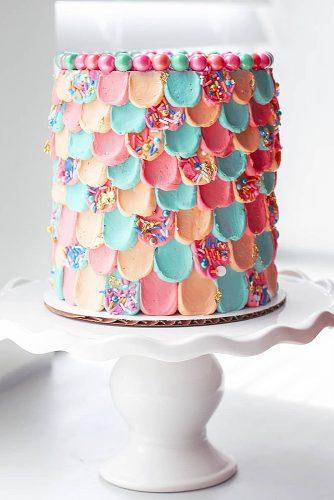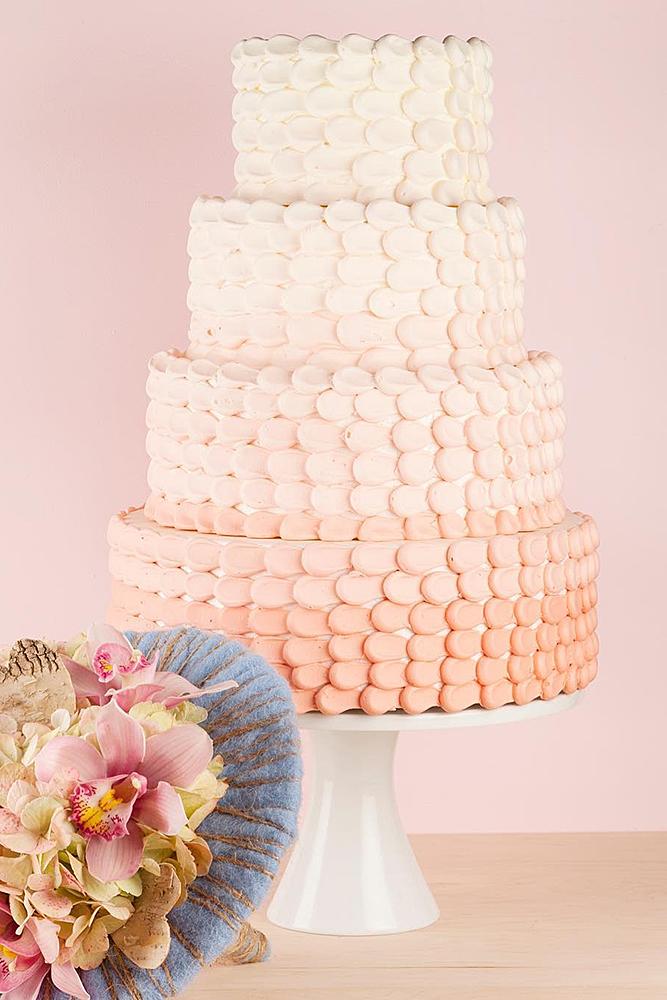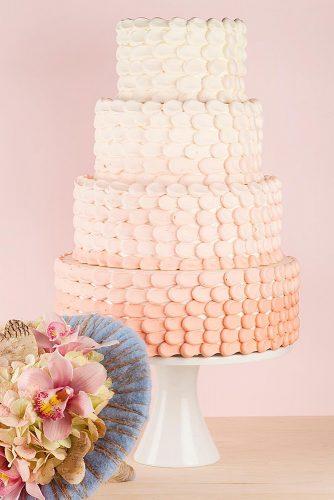 Source: floretcakery via instagram, flouristabypooja via instagram, sweettoothboston via Instagram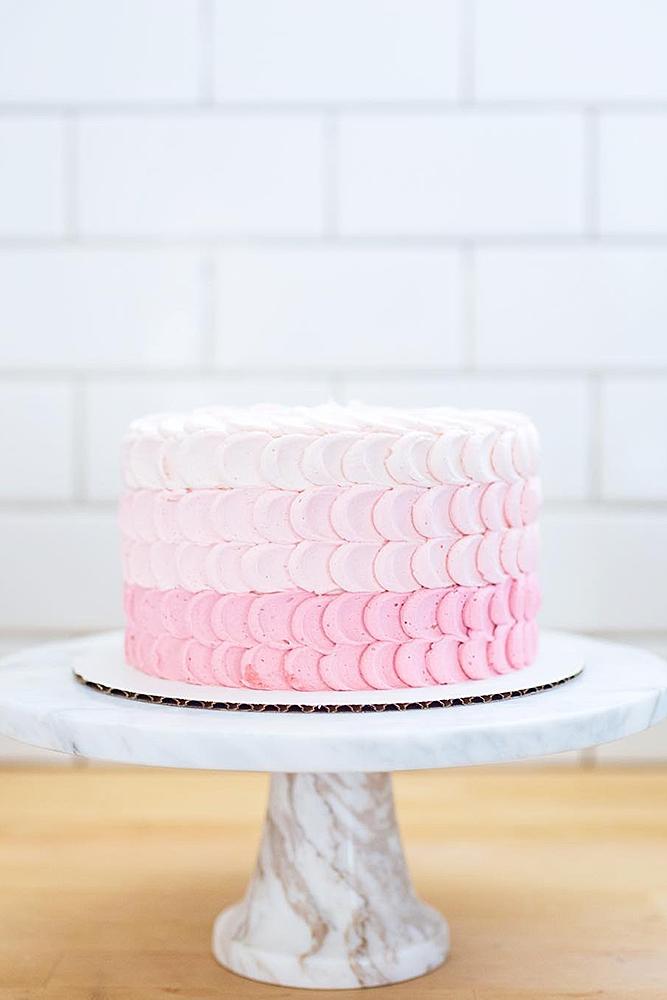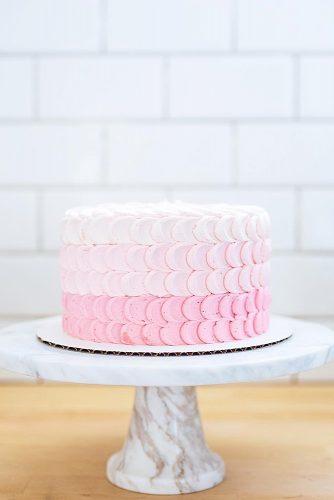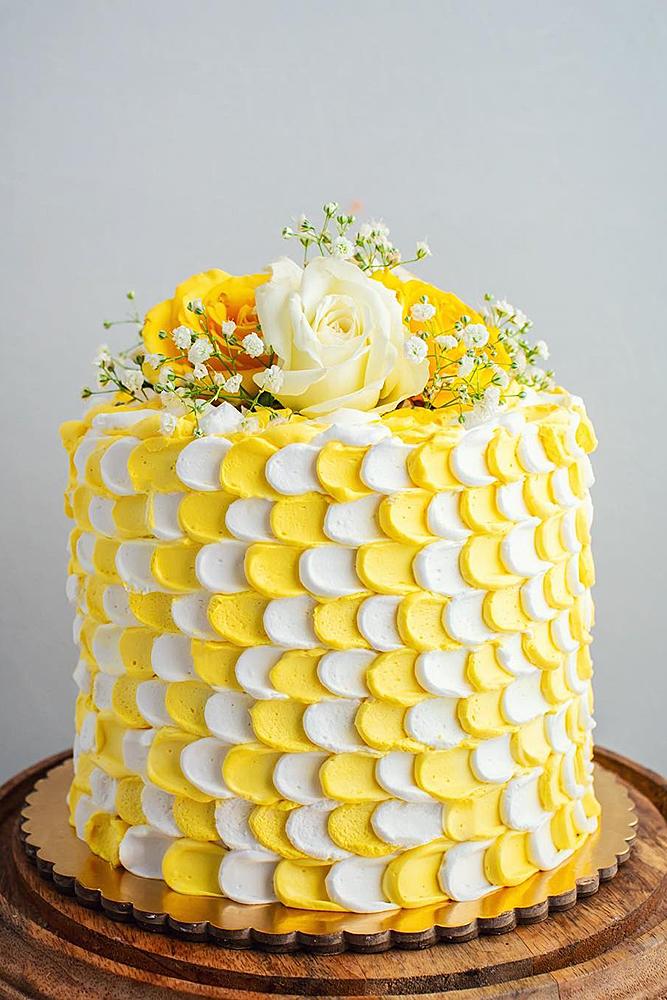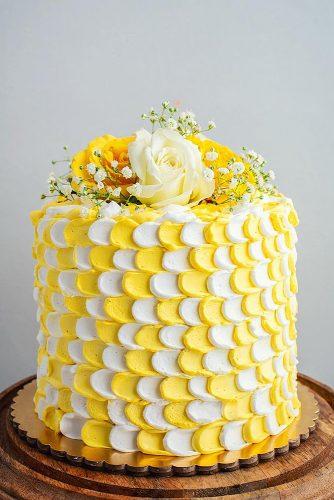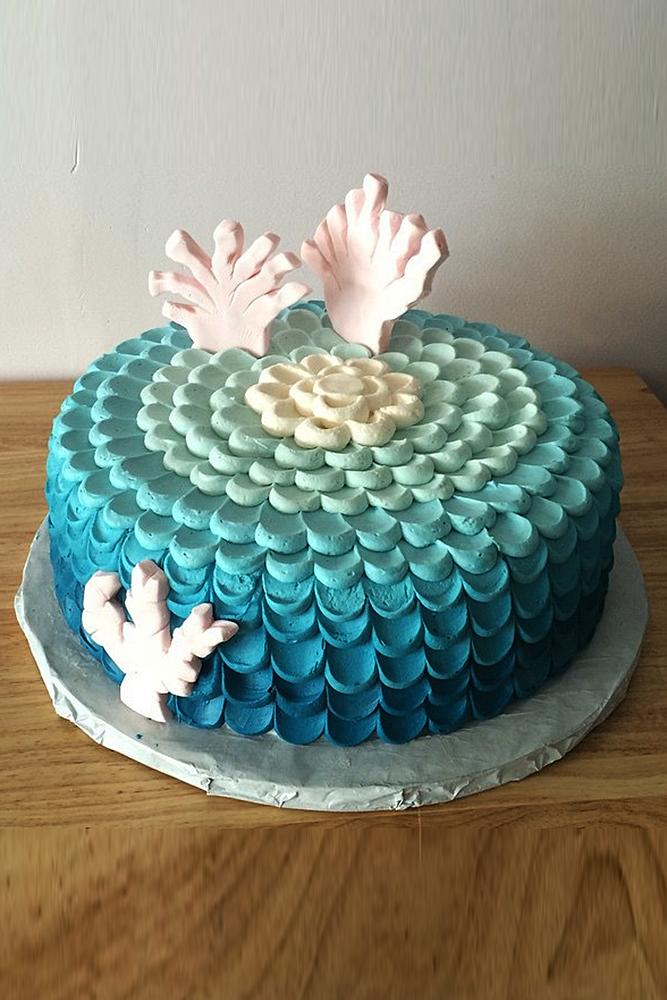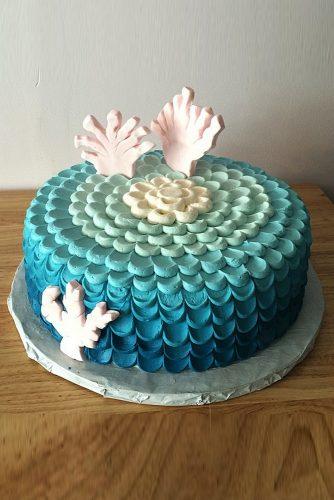 Have you ever seen a cake in the shape of flowers? That's the petal cake and it takes major expertise to pull it off. Otherwise known as scalloped, it looks flower-like and one of the unusual wedding cakes.
Spike its beauty with interesting hand painted details. Embellish, but be subtle, to avoid a dramatic look. A petal flower is dramatic enough, it doesn't need so much help.
Staircase Wedding Cakes
Source: pine_cone_bakery via instagram, newburgh_flour_shop via Instagram, socaketoowoomba via Instagram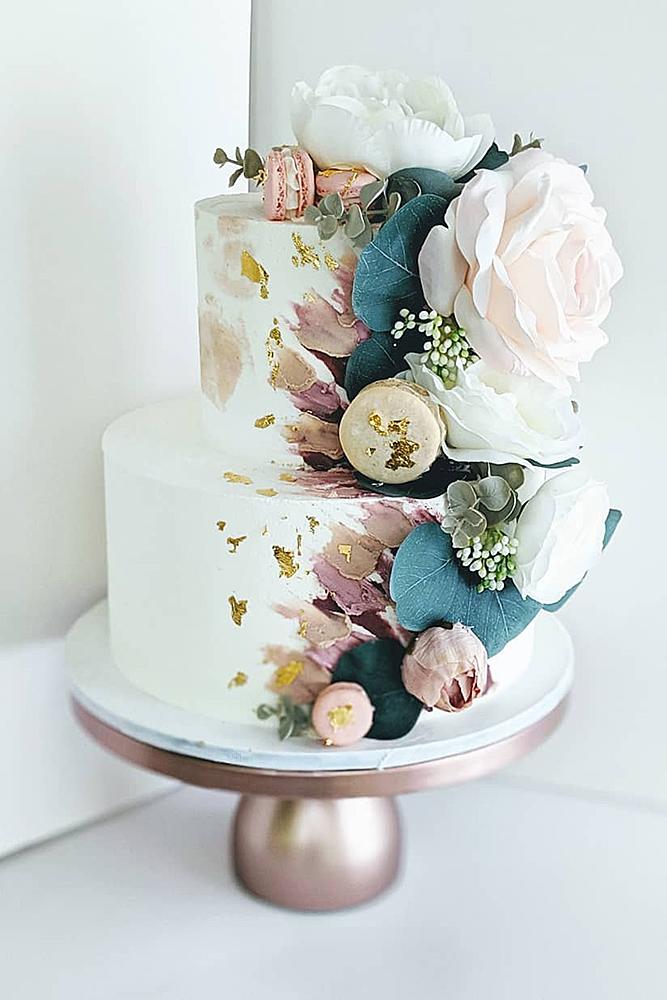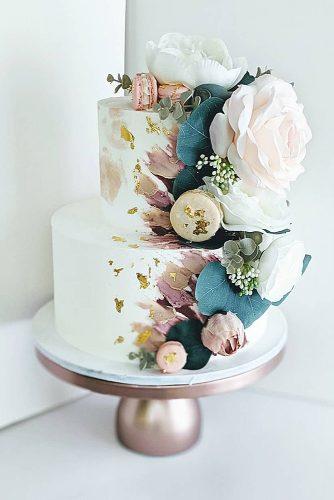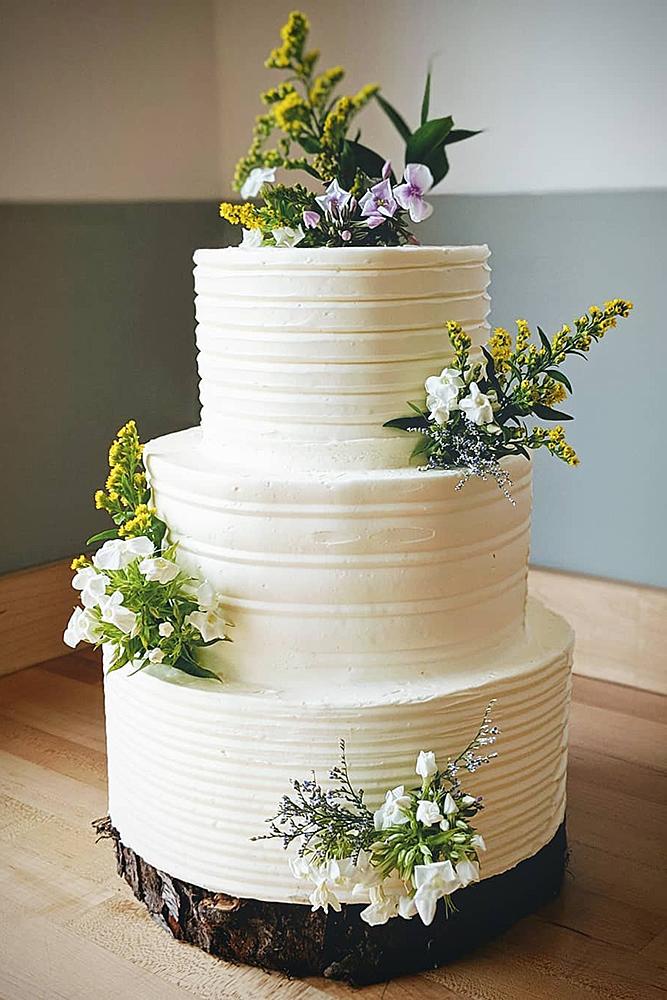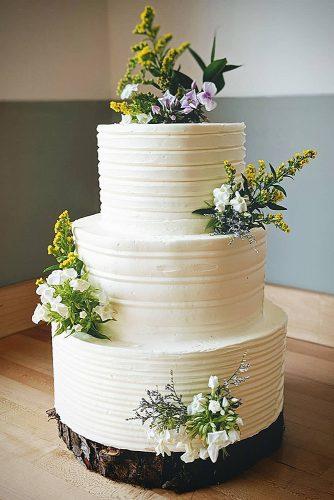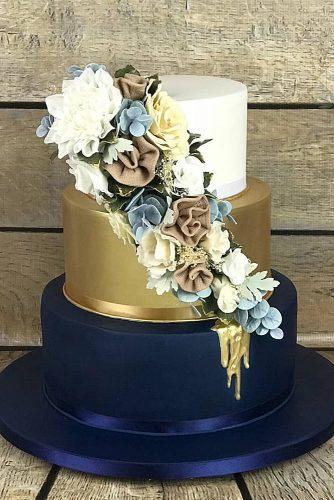 Source: brannan_events via instagram, saconnex_cakes via instagram, sweet_lady_katie via Instagram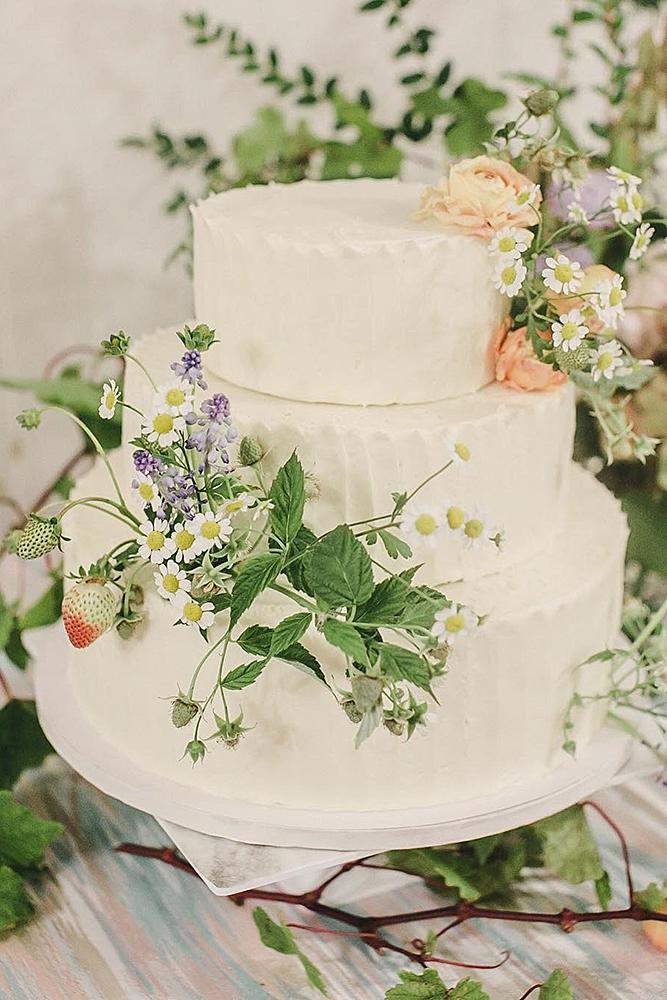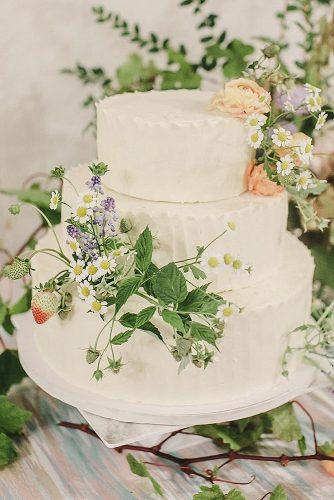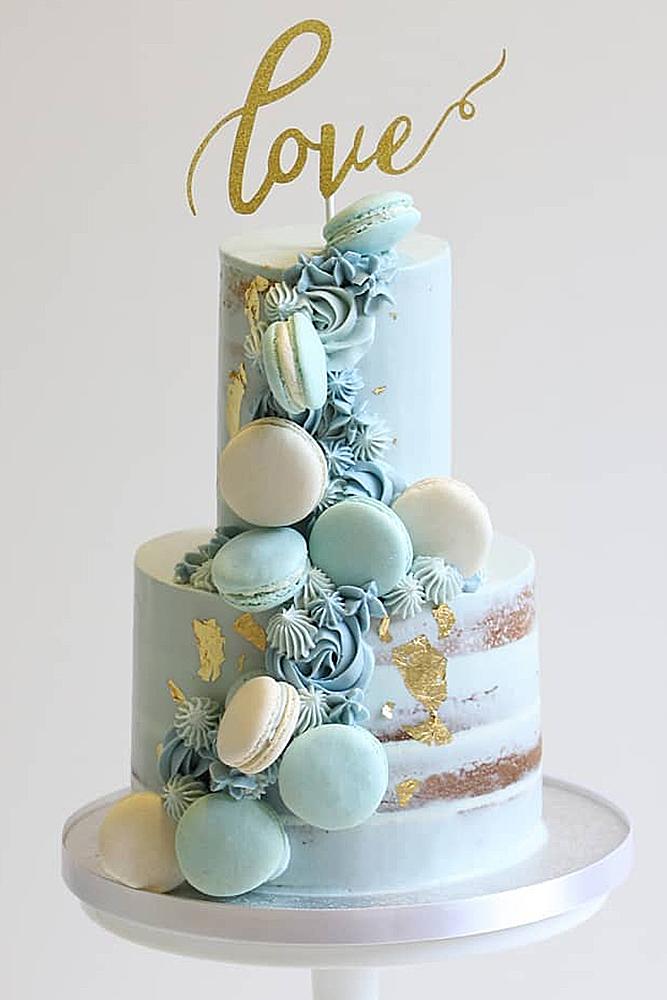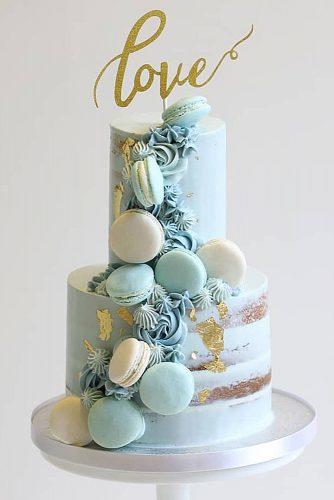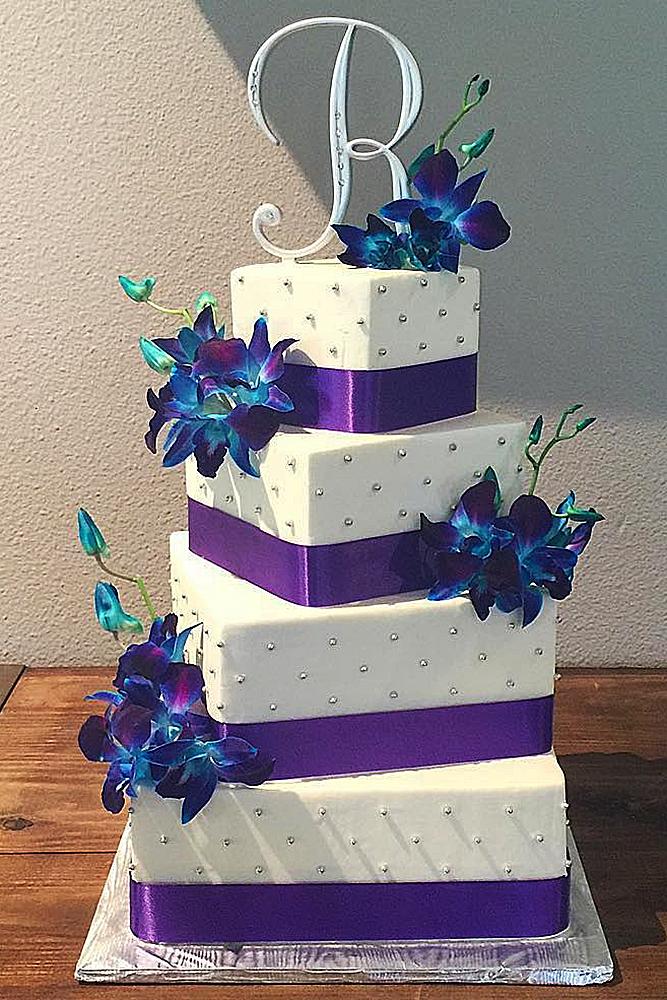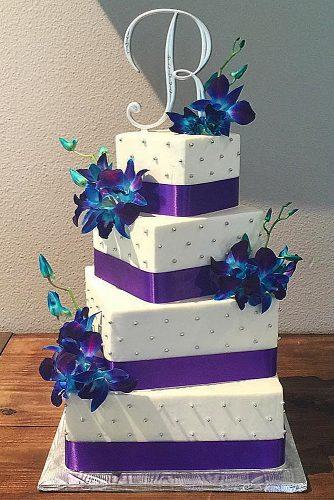 The staircase-shaped wedding cake is a classic and unique wedding cake. It has a serious edge over others as you can stack it to a corner to create a stunning staircase. You can design this by having a cascade of sugar flowers run down the stairs.
It works best with round and square cakes. And they are perfect for the ballroom, boutique hotels, and funky restaurant weddings. The cake details make the difference.
Tropical Fruit Shaped Cakes
Source: alice_kayley via instagram, crisaricakes via Instagram, pastryfull via Instagram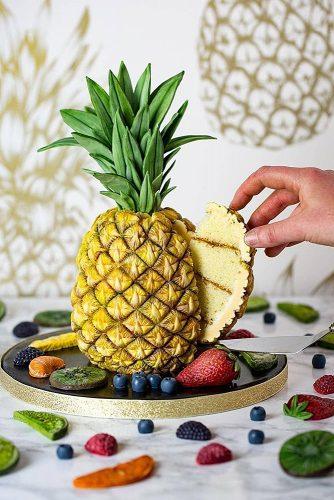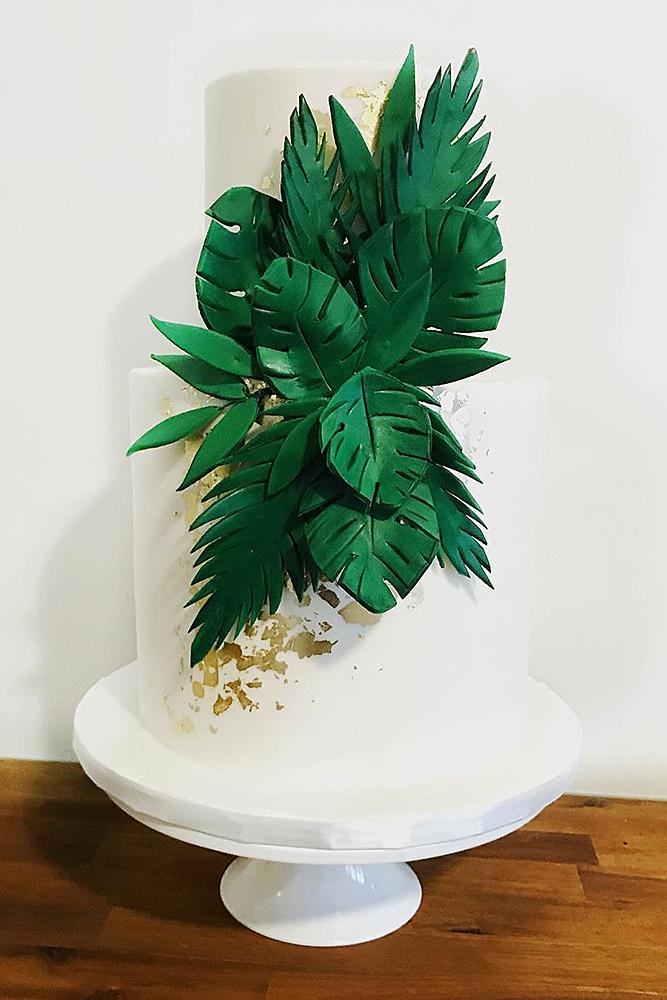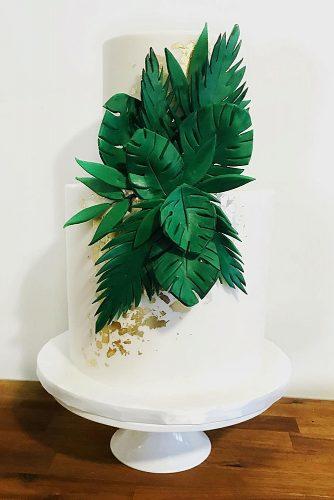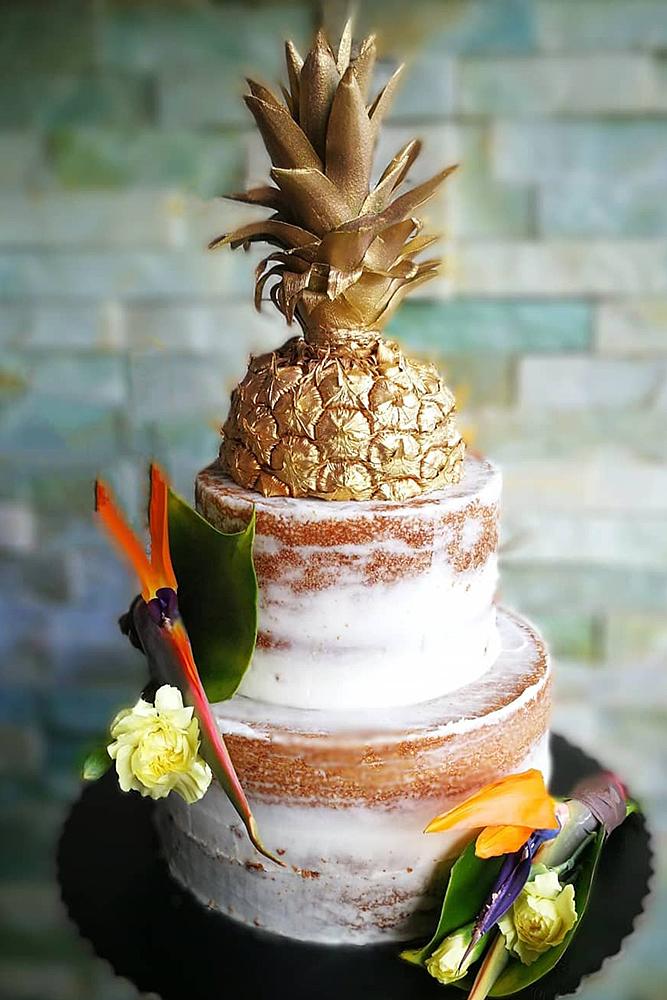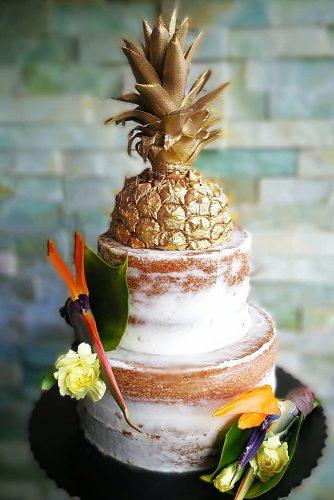 Source: la_popotisserie via instagram, ania_elias via instagram, findyourcakeinspiration via Instagram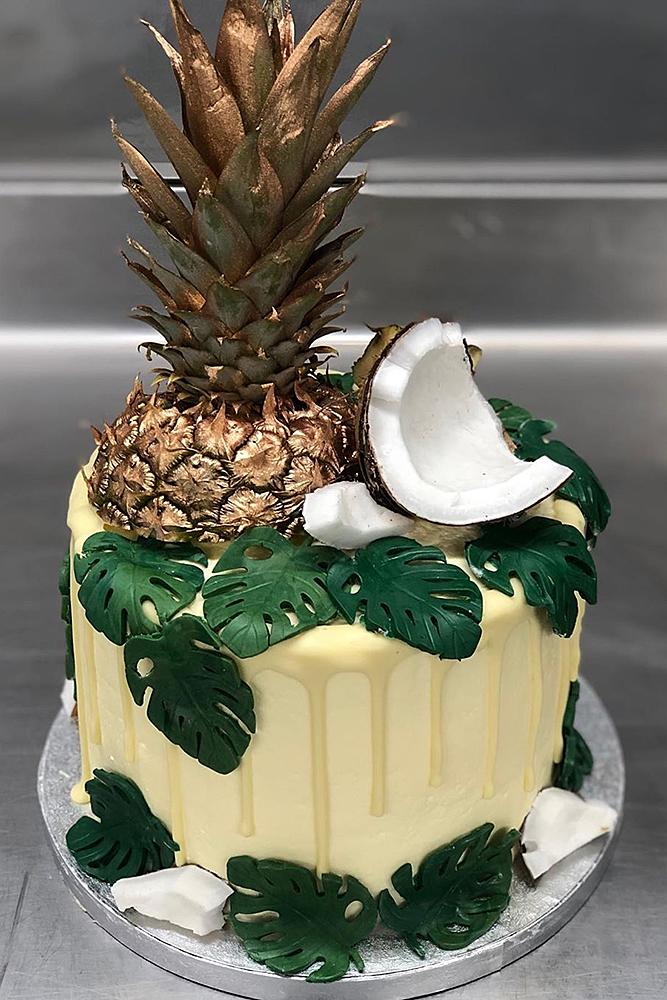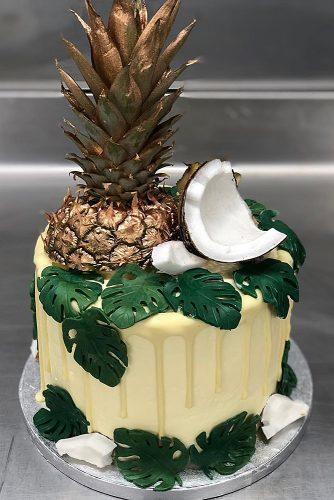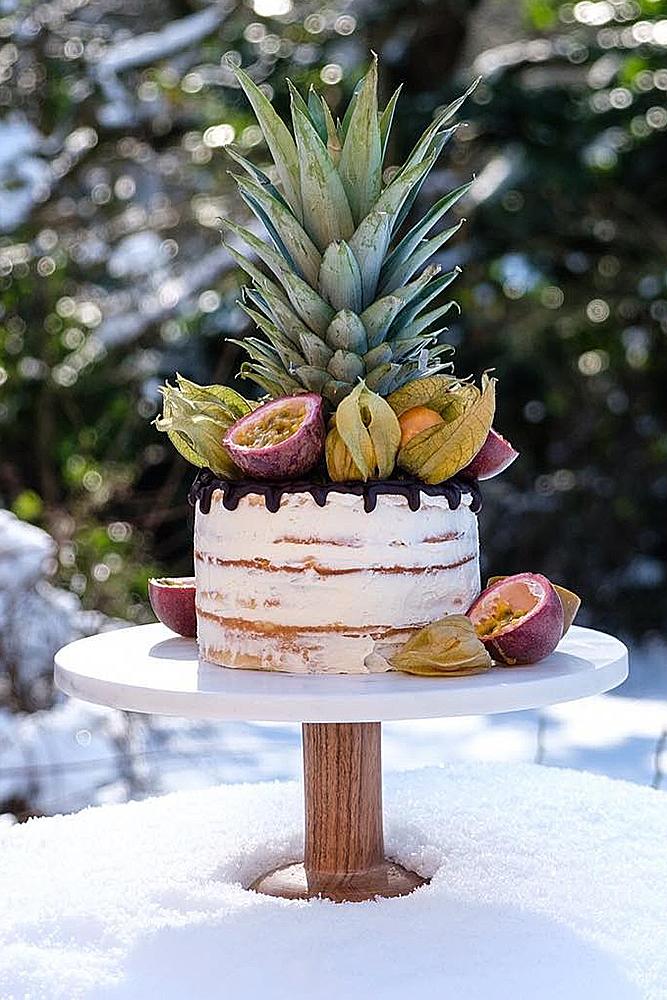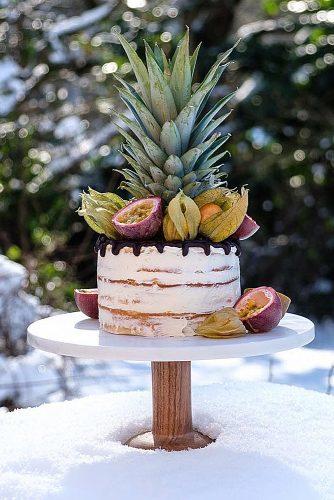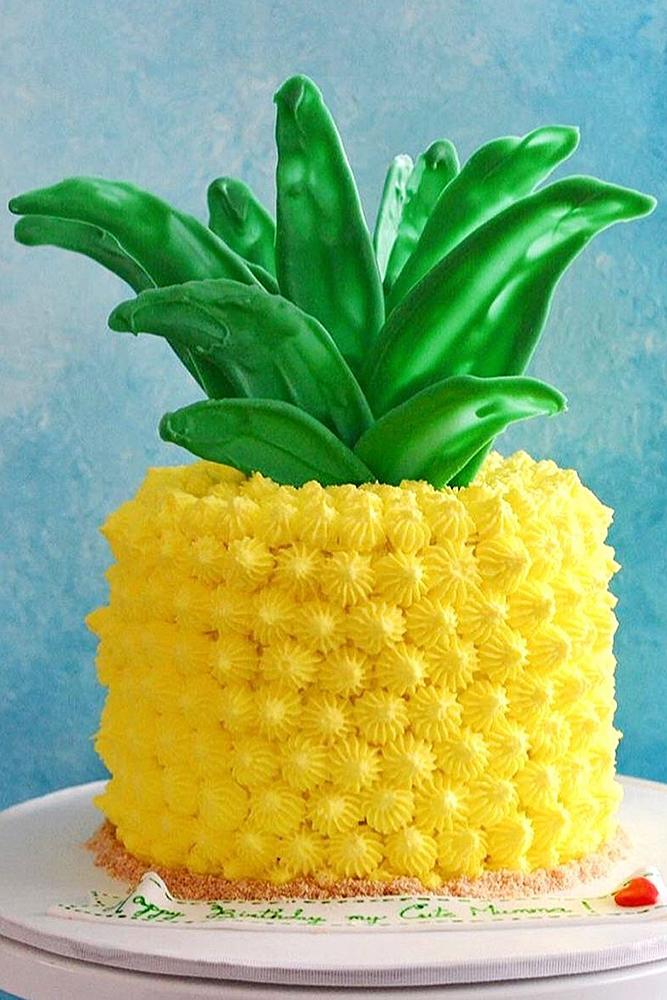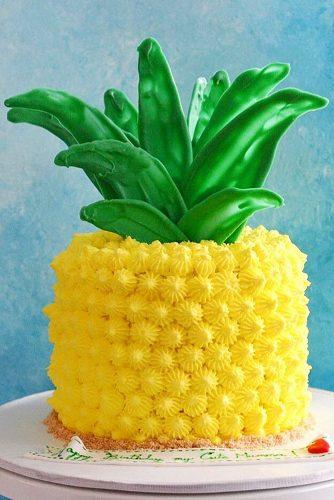 We don't get to see a tropical fruit shaped cake every day. But if you're going off to get married at a tropical destination, consider tropical fruit shaped cake. From actual coconut shaped cakes to bronze glazed pineapple shape cakes and other tropical fruits. You could even make your tropical cake in the shape of a palm tree.
These cakes serve great for desserts. And they are a wonder to behold by your guests.
The intense beauty of wedding cake shapes makes them irresistible, demanding much expertise. Awesome wedding cakes can steal the show at a wedding, don't doubt us. So begin to look for the perfect cake vendor to help you create a masterpiece.
When you find, check this post to choose any one of the popular wedding cakes on our list.