There are all kinds of music that you will need at different stages of your wedding. One of these would be slow dance songs. The type of top slow dance songs that inject romance into your event at just the right time. While you may want to party hard at your reception, there will definitely be a time when you will need some easy cheek-to-cheek dancing.
slow dance
We have below some of the best slow dance songs ever for you to choose from for your wedding playlist.
Classic wedding slow dance songs that have transcended the years and are still as good as ever. Modern songs alongside some of the best slow dance songs of all time. You won't be lacking favorites for your big day.
Frequently Asked Questions
Is slow dancing easy?
What is the longest slow song?
Best Slow Dance Songs
Here we have some of the best romantic songs for a wedding. Good slow dance songs that you will not hesitate to move your body to.
Classic Slow Dance Songs
emiliobphotography via Instagram
i
Save to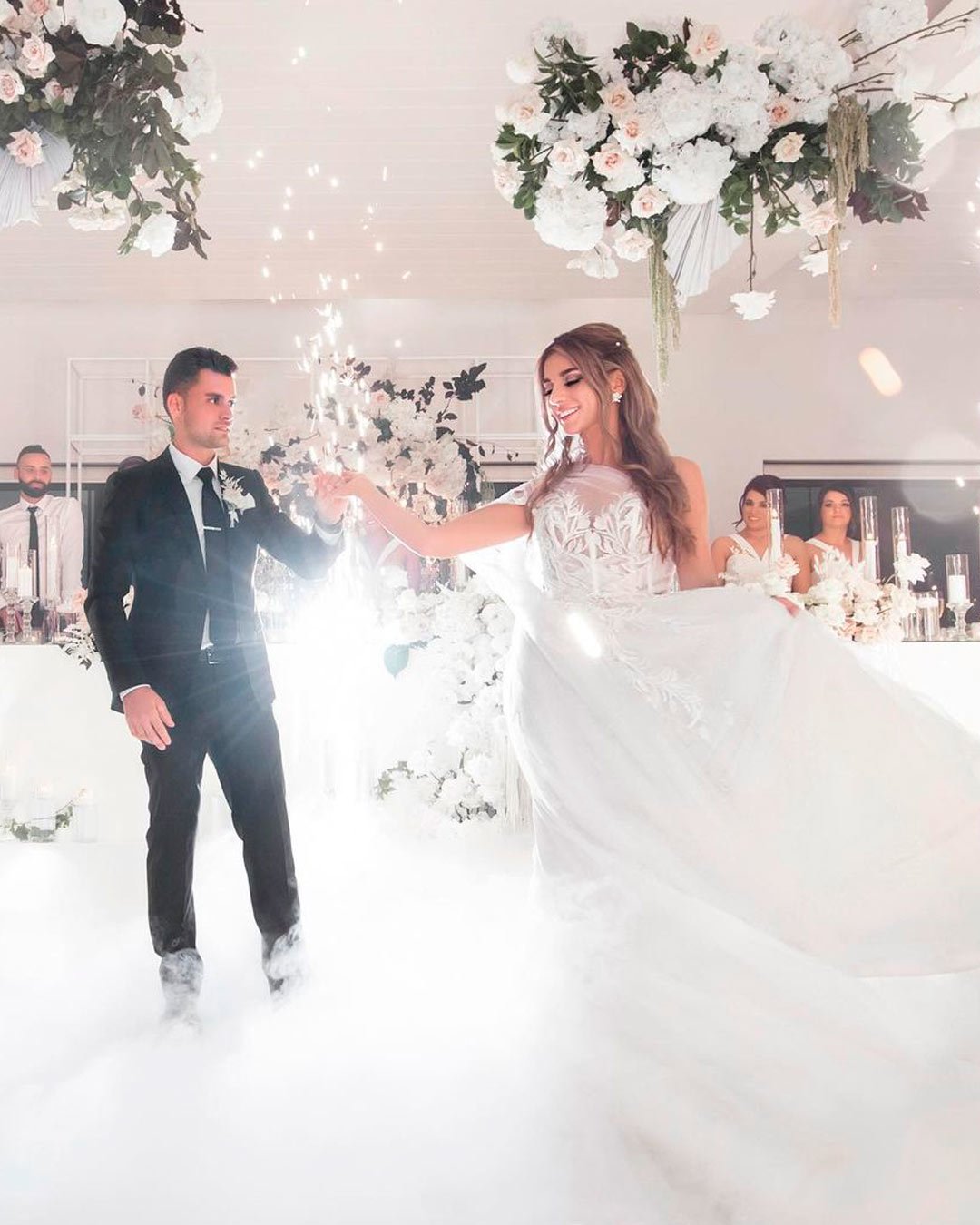 Some of the best slow dance love songs. These still feel like new songs every time they are played.
Popular Slow Dance Songs
Here we have a few of the best songs to slow dance to from our favorite singers.
Instrumental Slow Dance Music
Sometimes you don't need words, only the music. Instrumentals make some of the best slow wedding songs.
Slow dance songs have their place at most events. This includes wedding ceremonies as well as wedding receptions. This collection of some of the best wedding slow songs can help you create the perfect playlist for the perfect wedding day.