Hey! Your friend's wedding is around the corner and he requests you to be the best man? Your best man speech has to be brilliant!
Believe us, it's much easier to write best man speech, than you think. In our article you will find examples, useful recommendations, and even templates, that will help you!
How To Make The Perfect Best Man Speech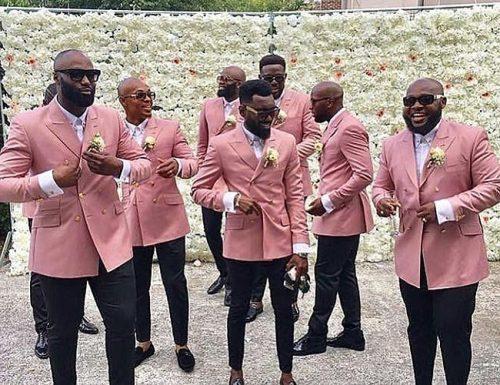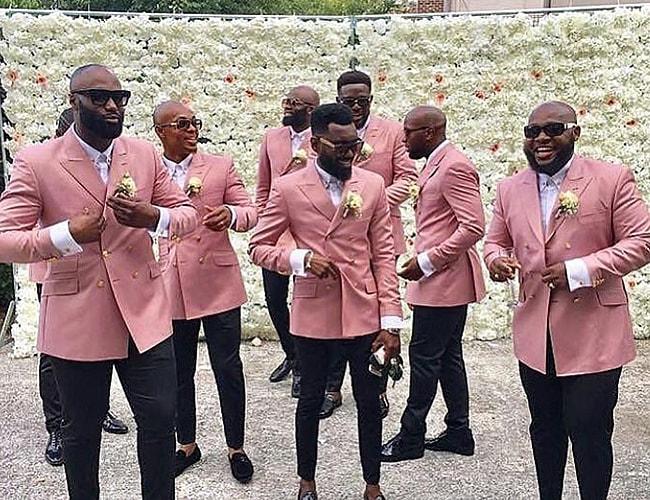 Here are 8 things to think about before starting to write best man speech:
Choose a style: formal or funny
Think about your structure
Timing (keep the speech to about 5 minutes or less)
Jokes (2 or 3 will be enough)
Thanks (express gratitude toward the couple, their family, and anyone who helped make the wedding happen)
Some things of wisdom about married life
Compliments to the bride
Toast (end your speech with love quotes or wish for the happy couple)
What To Include In A Best Man Speech?
Introduction
Introduce yourself
Congratulate the married couple
Some words about how beautiful the bride looks
Story When You Met the Groom
Few words about how you meet;
Have a dig at the groom (but do not to bury him)
Story When The Groom Met His Lover
Short story about how they met, how his life changed and how they are falling in love
How To Write A Best Man Speech Outline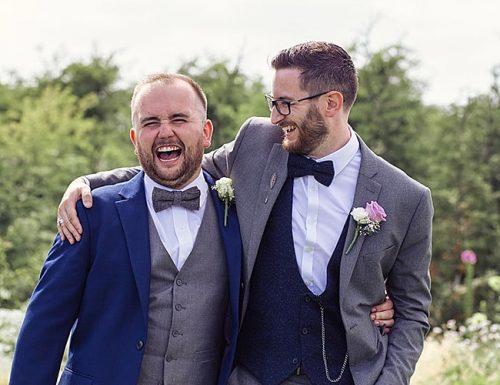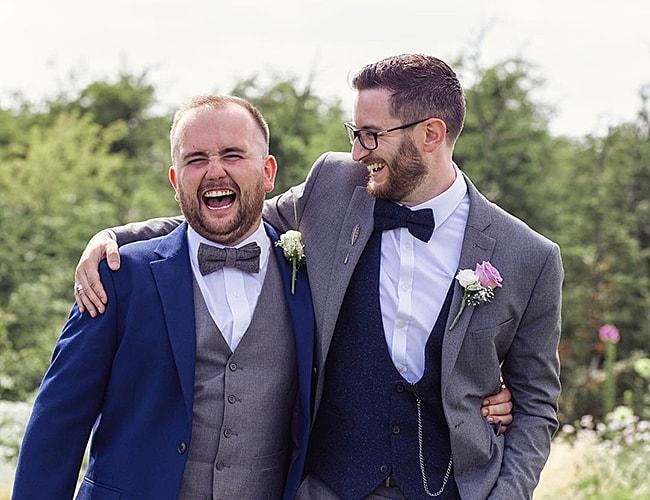 The length of your speech should depend on the length of the event and the time given for your speech. It is best to leave it at 2-5 minutes. This is enough time to say the important things, but not too long to bore your guests.
Best man speech outline
First of all — be yourself. It might be a great idea to tell a joke for a start. It will put everyone at ease and calm down yourself a bit.
Introduce yourself and how you know the groom. Add some more humor if you like.
Congratulations to the happy couple
Mention how the newlyweds met. A compliment to the bride is only appropriate.
Here's the time to tell an anecdote about the groom. You are sure to know a story or two to make everyone smile.
Congratulate the happy couple on their important event.
Mention the service and how good it was.
Insert a toast. Done!
For a great wedding speech, there are some rules you have to follow. Here are examples of best man speeches Dos and Don'ts.
Dos
Plan your speech ahead and practice.
Tell a story. A short story.
Memorize your speech. Don't read from paper. Let it flow.
Get sentimental at some point.
Finish on an optimistic note and be thankful.
Don'ts
Do not cross the 2-5 mins time limit.
Do not make it about you.
Avoid dirty jokes.
Do not ignore the bride. Let her know how happy you are, that she is ending up with your friend.
Avoid rude remarks. Keep your manners in check, even if it's for a day.
Tips On How To Write A Best Man Speech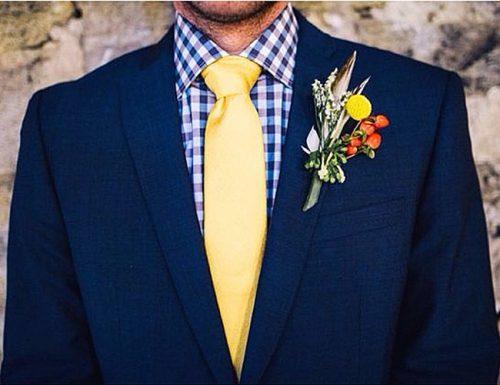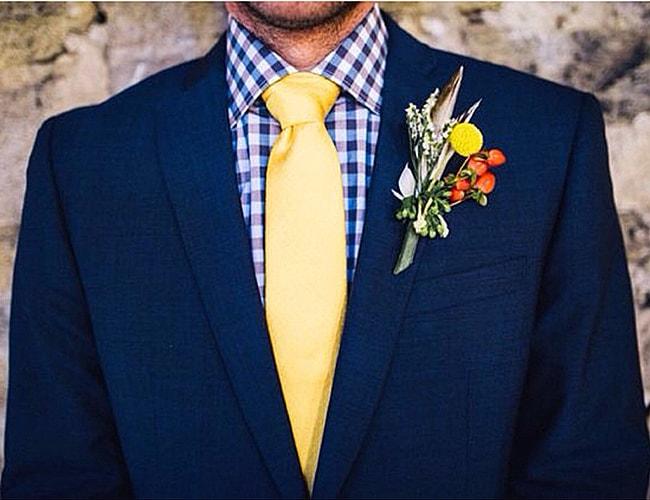 Be sure to remind the bride that she is in safe hands. You can read out some romantic quotes for her written by the groom for more effects.
Here are some helpful tips to impress everyone:
Careful planning. Don't waste time – start writing as soon as you learn the news. You'll be surprised how much things need to be done as the wedding gets nearer – and the happy couple might need your help. Life has so much to keep you busy – work, family and so on. Consider the contents of your speech in advance to have plenty of time ahead.
The beginning is important. Think of a killer opening line to get the attention of the audience. It is also a great idea to start with a joke – after all, the serious part is over. It's time to have some fun!
Talking of jokes. Keep in mind that it is perfectly fine to make jokes about your best buddy. After all, you are close friends. At the same time, it is only polite to avoid any jokes about the bride. Women are way more serious about the wedding, you know.
Practice makes perfect. And make sure you do it with an audience. It is essential to try delivering the speech out loud. This way you will have much more feedback. If you don't want to spoil the surprise, record your speech on a video and watch it yourself. This way all the flaws will be more obvious and you can work on your intonation and pauses.
Make notes. Even if your memory is good, you will be under a lot of pressure. To avoid a nervous breakdown write down the main points of your speech. Use several cards instead of one big piece of paper – this way you'll find the part you need easier.
Work on intonation and pace of your speech. Monotonous speech is boring. Make them laugh and cry and be the star of the day. Keep the speech emotional.
Pronunciation is important. Loud, clear and emotional speech – that's the key to success! People want to hear each word you say.
Always have some backup plan. Even if you feel that you are having some difficulties you can always say a compliment or two to the bride and the happy couple. The audience will love this.
Formal Best Man Speech Examples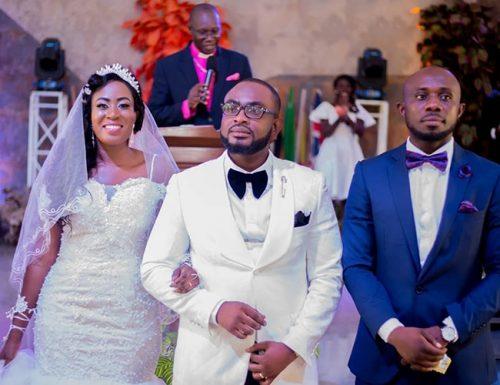 A formal best man speech grabs the audience's attention and leaves the guests with fond memories. Start with appreciating everyone around, compliment everyone up to the cleaner.
Examples of best man speech templates:
There's an old saying about friendship that reads, "It is one of the blessings of old friends that you can afford to be stupid with them," that couldn't be more true for me and my boy, [Groom].
Today, I want to focus on all the smart moves he's made. Above all, the smartest move he's made is marrying this goddess.
Let's toast to the best decision [Groom's] ever made. I wish you a lifetime of love and happiness.

Ladies and gentleman, thank you for coming out tonight to celebrate the wedding of two people we all love. When I first met [Bride], I knew that she was the one. He changed for the better without realizing it. And we all could see it. So, when he came to me to tell me that he would be proposing, my only response was, "it's about time!" We're all so happy to be part of your big day. Cheers!

I'm happy to see that everyone is having a great time! Dante said, "A great flame follows a little spark," and we've all seen that spark since the very beginning. And now we see the fire. Cheers to the happy couple, may the flame burn long and sparks continue!

[Groom] is my brother, so it's natural I have the long list of blackmail quality ammunition to scatter throughout this speech tonight. Don't get scared though [Groom]. When we were younger, we'd do everything together, until college then we parted ways a bit and went on our separate paths. We grew up, started our careers and he found [Bride]. And I couldn't be more thankful for you [Bride].You look stunning tonight, sister. Congratulations, I wish you a lifetime of love and happiness. Cheers!

What a night it has been! Will everyone please raise their glasses as I toast to [Bride] & [Groom]? [Groom] you're not only a great man, you are the best man for [Bride]. I could sing both your praises all evening but I'm a terrible singer. I'm honored to be by your side today [Groom], I wish you many years of happiness. Cheers!

Good evening everyone! Let's lift our glasses and toast to the newlyweds! My speech is going to be like a mini-skirt: long enough to cover the essentials and short enough to hold your attention. [Bride] & [Groom], tonight we celebrate you. We all wish you a lifetime of happiness, love, health, success and laughter. May you continue to find humor in the bad and appreciation for the good.

Hello, everyone, I am Brad. You may not know me, but Keith and I go way back. A special thanks to everyone who made today possible. I have a few words to read from well-wishers who could not join us here today (read off messages sent from people who could not attend. Keith is a heck of a guy. I guess I first knew that on the day we met. There he was, already in our dorm room, doing his best to find himself a girl on campus. Here we are today to celebrate with them. I wish you all the best. Cheers!

Hello everyone, I'm so happy to be here to witness John's union. You have now become part of the most important team. All your joys will now be magnified by two because you can share them together. You promise to each other that life will not go unwitnessed, because you will witness it with each other. …this is the beginning. The best is yet to come.

The truest meaning of marriage is the magic of being needed by one person. The two of you have come together to share your lives and realise your dreams. Today you are husband and wife. This is day one of a great adventure and I'm honoured to be able to share it with you. I toast you… and wish you a long marriage filled with love and above all, laughter.

In the beginning, the phone would ring and the thought of speaking to one another was exciting. Your love grew and so did your commitment to each other. Your love was true. We are all here today to celebrate your marriage. Now of course… the suffer-ring begins. (smile and raise your glass) Peace and happiness to the new bride and groom!
BONUS 1: Father of the Bride Formal Speech Template
Hello everyone. My name is (father's name), the father to this princess getting married today. I have waited many years to witness today and I'm grateful it is here.
I always prayed that a man who mirrors her attributes finds her, so that she will be loved like she loves everyone. The first day she came home with (groom's name) from college, I knew he was the one and I was right after all.
Watching you take your first steps, going through school, the heartbreaks and successes. I am proud of the woman you are today.
(Groom), I am confident that my princess is in safe hands. I know you both will be fine. For this, I want to make a toast to Mr. and Mrs. (name). May you be fruitful and bless me with grandkids to play with.
May your love last a lifetime.
Congratulations!
BONUS 2: Formal Brother of Bride Speech Example
I am John and Penny's older brother. I find it a privilege to be here and honored to give this speech. And I want to wholeheartedly welcome the groom into our family. I'm grateful for a new brother.
I know my sister is safe and in good hands. I hope both of you build pleasant memories together.
Cheers!
Funny Best Man Speech Examples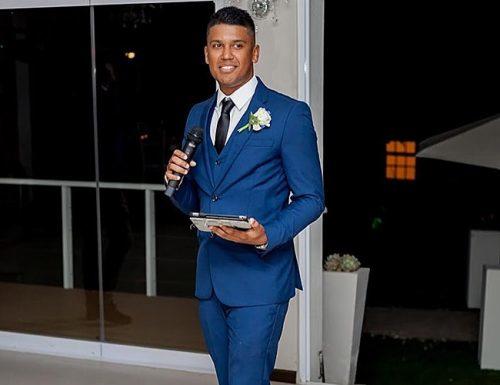 As the best man, you need to be witty, entertaining and eloquent. Ease off and relax. Do not try to be perfect, let the words flow.
We have funny best man speeches guide and examples below.
Hello everyone. I am not ashamed to admit that I am very nervous right now. I am sure my fear can be felt by you all.

I am sorry to disappoint you ladies and gentlemen. I won't be talking about all the many controversies my friend here has been in. I'll take my seat now.

It was a contest about who will get to be the best man today. I won over his brother jack and our friend mayor. I thus bear my duties with pride.

The groom is the best friend anyone can have – indeed! He loaned me this tux and even wrote this part of my speech.

Well, the groom is my man. So, I have no choice but to say he is a good man. Even though we all know, that's a lie.

I found out that the cost of meal per person is almost draining the groom's account. I hereby show appreciation to all those who could not make it.

I want to start this speech by telling you what a good man is, but…I have been told that if I don't have anything good to say, I should keep quiet. So, this is me saying have a nice time.

I can't wait for the dance to start. The groom is not a dancer but an entertainer. His dance steps will explain.

Where do I begin? Groom is smart, handsome, a people's person, successful banker….. What did you write here please?

I am about to make the groom cry. I just received the food bill.

I know the groom well. He is smart, tall, kind, generous….. Who am I actually talking about?

Hi, the groom is a great friend. Our friendship is 2 hours old. I was hired as he's got no friends.

His colleagues describe him as a first-class banker- I may have misheard them.

I heard some time that marriage is a 50/50 affair. Believe that at your own peril. We have factors called women and improper fractions.

I asked for a microphone and none was available. If you can't hear me from the back, follow the reactions of those at the front.

My palms are wet, I am nervous. I'm sure my fear can be felt 10 yards away.

Dear groom, you're a good and great man. You're loving and kind and….. Please groom, could you read out what you wrote here?

To be honest, I don't have any good thing to say. Give me a round of applause as I go back to my seat.

This has been a beautiful and emotional evening for us all. Even the cake is in tiers.
Greatest Best Man Speech Examples For Your Inspiration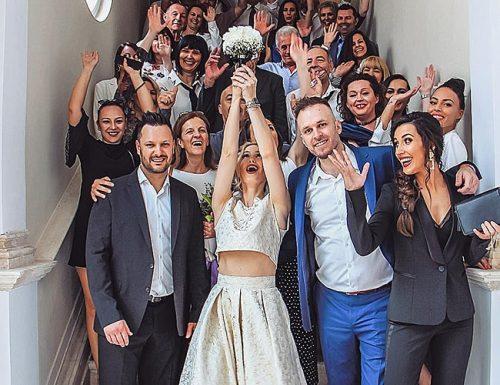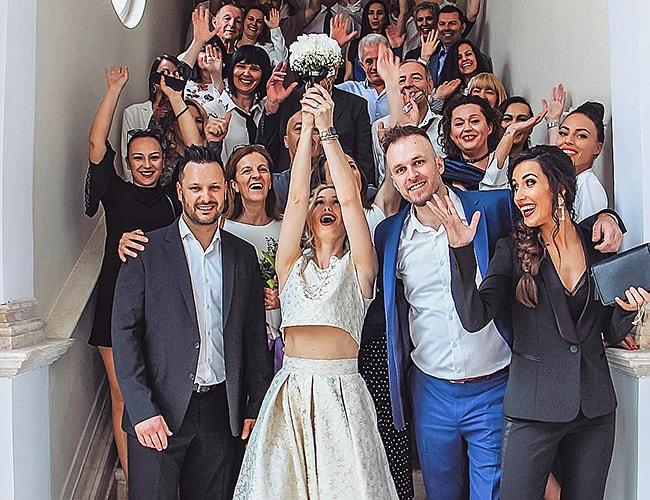 Every wedding needs a best man whose speech will make them ask for more. Below are some of the most inspirational speeches of all time you can find.
Speech by Dougie. January 2018.
Speech by Andrew Marr. June 2007.
Speech by Chris Dixon. May 2016.
Speech by Jason Beaumont. November 2006.
Speech by Chris B. May 2014.
Related post:
65 Wedding Best Man Speech Examples And Ideas
What about funny inspiration best man speeches? Check the video below!
BONUS 1: 10 Toasts To Add To The Best Man Speech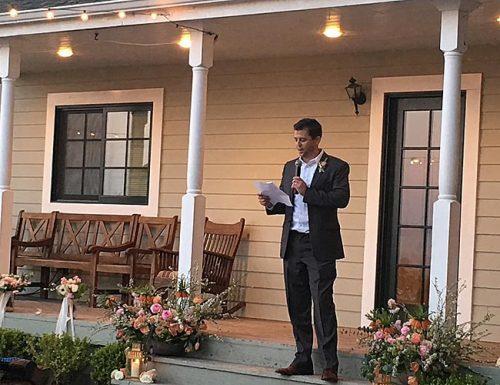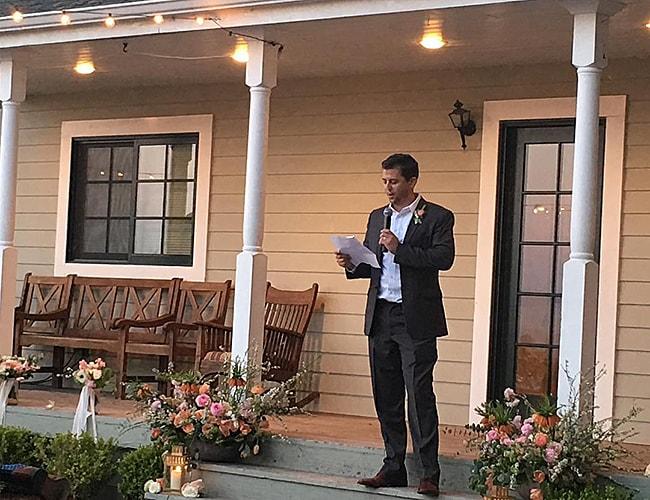 A toast is to unify everyone through the clanking of glasses. Its importance dates back to the time when people drank from a single cup (love cup) as a sign of unity. End your speech with an uplifting quote or wedding wishes for the happy couple.
Below are some toasts you can use in your best man speech.
To my best friend and his gorgeous bride. The new Mr. and Mrs. I wish you both happiness.

To the two people who are perfect for each other, to great memories ahead and to happiness.

To the two spices that make the best marriage- to selective hearing and good humor, to the bride and groom.

Join me as I toast to two people in love.

In Oscar Wilde's words, "the man who says his wife cannot take a joke, forgets that she took him". To the bride and groom.

Before we raise our glasses, I'd love to say in Pauline Thompsons words "love is blind – marriage is an eye opener." To the happy couple.

Mignon McLaughlin wrote "a successful marriage requires falling in love many times, always with the same person.

I would love to say this "there is only one happiness in life – to love and to be loved. May you always be happy.

Let's raise our glasses to the bride and groom. We wish you a lasting marriage.

This is me as I present to you Mr. and Mrs.
BONUS 2: Refer To Infographic For Best Man Speech Writing Tips