Wedding party dance songs are for the delight of your wedding party. Your wedding day is special and revolves around you. But the people who are by your side through it all makes it all the more special. So do something fun for them at the wedding that is totally about them, which is the dance.
Pick out unique amazing pieces from different genres to suit the taste of everyone in your wedding party. You can make them part of the selection process as you look through our categories below.
What Is A Wedding Party Dance Song?
A wedding party dance song is an upbeat song to honor your wedding squad. These are energetic or slow songs to get them up from their seats to throw steps on the dance floor. The wedding party includes the bride, groom, bridesmaids, groomsmen, best man, maid of honor and even special guests present.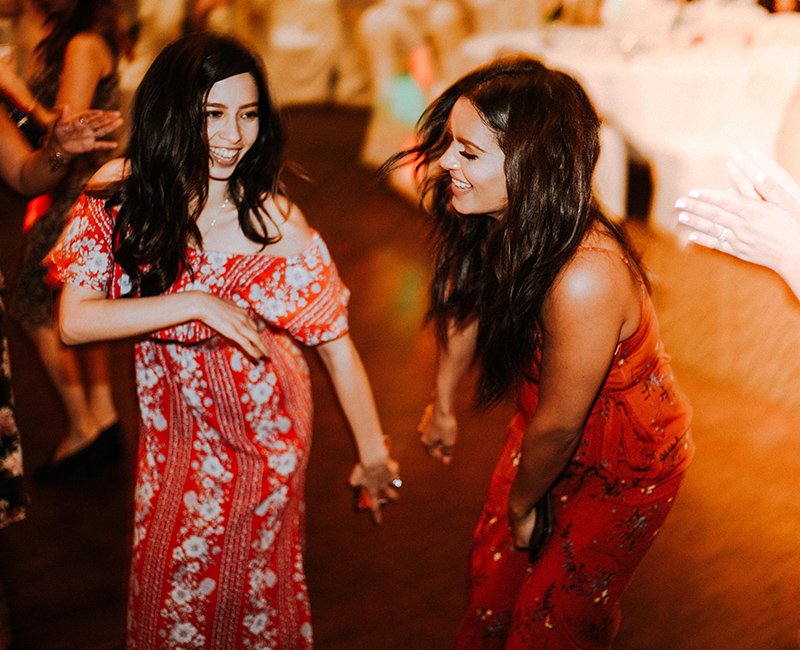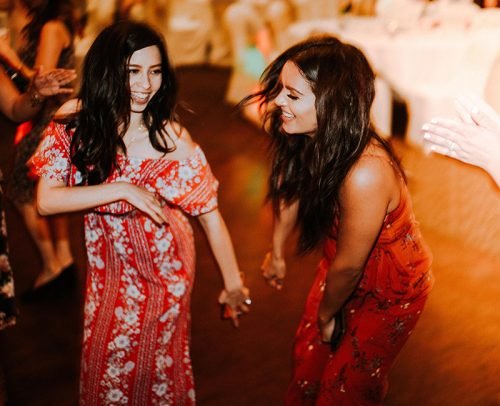 Country Wedding Party Dance Songs
Wedding party dance songs are soulful and heartfelt. This genre is one of the most lyrical and instrumentally rich genres. But in picking songs for a wedding dance, be intentional. Decide on the tone you want to set on the dance floor. They pick songs that match the energy and tone.
1. "Downtown" by Lady Antebellum
2. "Why Don't We Just Dance" by Josh Turner
3. "This Feels a Lot Like Love" by Easton Corbin
4. "Country Girl (Shake It for Me)" by Luke Bryan
5. "I'd Love to Change Your Name" by Kenny Chesney
6. "Shotgun Rider" by Tim McGraw
7. "Ring of Fire" by Johnny Cash
8. "Leave the Night On" by Sam Hunt
9. "Chicken Fried" by Zac Brown Band
10. "Every Little Thing" by Russell Dickerson
11. "Lovin' You Is Fun" by Easton Corbin
12. "Homegrown" by Zac Brown Band
13. "Sunshine and Whiskey" by Frankie Ballard
14. "Me and My Gang" by Rascal Flatts
15. "Party People" by Florida Georgia Line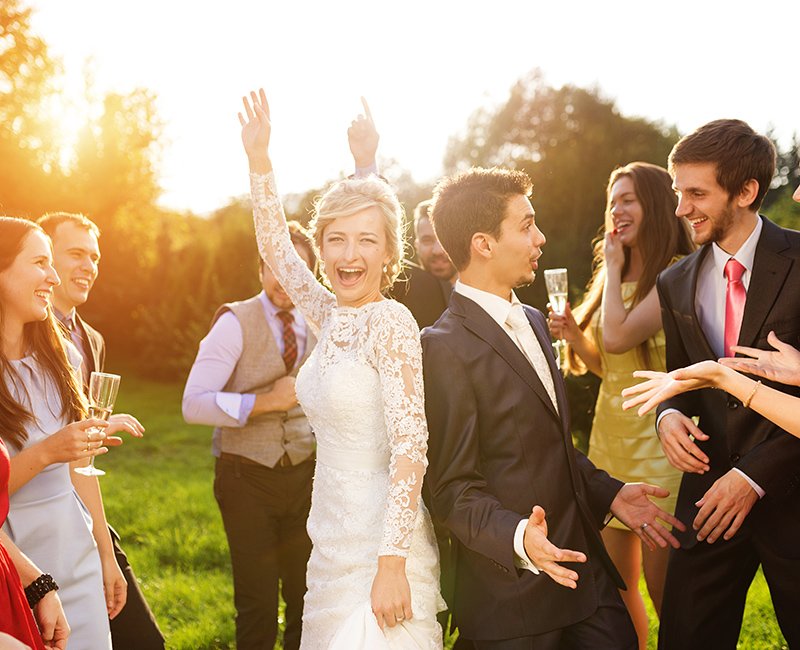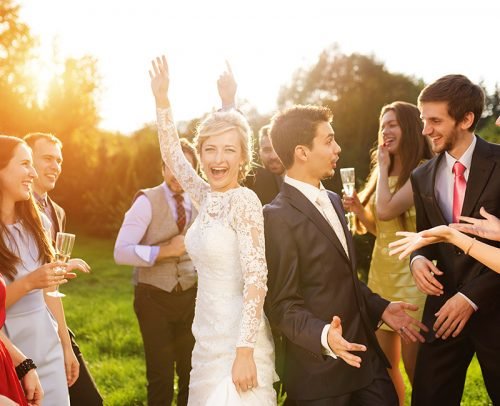 Funny Songs For A Wedding Party
The best wedding party dance songs are fun and upbeat. Adding a little humor is a way to make your wedding reception songs list even more interesting. Look out for songs with witty lyrics but are not offensive. The songs should make your squad laugh even as they have the most fun.
1. "I Gotta Feeling" by The Black Eyed Peas
2. "Uptown Funk" by Mark Ronson and Bruno Mars
3. "Can't Stop the Feeling!" by Justin Timberlake
4. "Crazy in Love" by Beyoncé and Jay Z
5. "Happy" by Pharrell Williams
6. "Party Rock Anthem" by LMFAO and Lauren Bennett
7. "SexyBack" by Justin Timberlake
8. "Shake It Off" by Taylor Swift
9. "Moves Like Jagger" by Maroon 5 and Christina Aguilera
10. "Yeah" by Usher
11. "This is What you Came For" by Calvin Harris featuring Rihanna
12. "Raise Your Glass" by P!nk
13. "Baby One More Time" by Britney Spears
14. "The Macarena" by Los del Rio
15. "You Really Got Me" by The Kinks
Bridesmaids Dance Songs
The wedding party, especially the bridesmaids bring life to your party. So the bridesmaid dance songs should be energetic with a melody that can pull the girls to the dancefloor. From their entrance to the dance routines, if any, make the playlist a versatile mix. Incorporate hip hop, r&b, classics, and country.
1. "Cupid Shuffle" by Cupid
2. "With A Little Help From My Friends" by Joe Cocker
3. "Celebration" by Kool & The Gang
4. "Faithfully" by Journey
5. "Wobble" by V.I.C.
6. "In My Life" by Beatles
7. "Boogie Shoes" by KC & The Sunshine Band
8. "That's What Friends Are For" by Dionne Warwick & Friends
9. "Now That We Found Love" by Heavy D. & The Boyz
10. "You've Got A Friend" by James Taylor
11. "What I Like About You" by Romantics
12. "Smile" by Uncle Kracker
13. "This I Promise You" by 'N Sync
14. "Give Me Everything" Pitbull Feat. Ne-Yo, Afrojack & Nayer
15. "Party People" by Florida Georgia Line

After the wedding, you're left with pictures and memories of the beautiful event. This is also the same for everyone that was a part of your big day, especially your wedding squad. So give them something beautiful to remember by being intentional about your wedding party songs. Ensure that they are unique, fun and packs the right emotion for each stage of dance. Music is a pleasure for the soul and your wedding party deserves a taste of this pleasure.
Related Stories You May Like