Wedding photographers are very essential to capture the beauty of your big day. They capture both wedding video and photography which helps you save your sweet memories. For wedding picture ideas, they give the best photography tips to make your pictures pop.
It is your best day, so if you need to find a wedding photographer, check this post! We pooled a long list of the best, from your local wedding photographers to around the world!
What's the average price for a wedding photographer?
The average price for a professional wedding photographer is about $2814. This is subject to the coverage duration, expertise, and location.
Said Mhamad
Said Mhamad is a specialist in wedding shots and modeling portraits. He owns one of the best productions and wedding photography companies. Beirut, Lebanon is his place of birth and current residence.
He is worldwide renowned as the king of brides. We think he has a special thing for ball gown too. Because almost every bride he snaps is regal in a ball gown. Getting under his direction is a privilege, as brides would admit.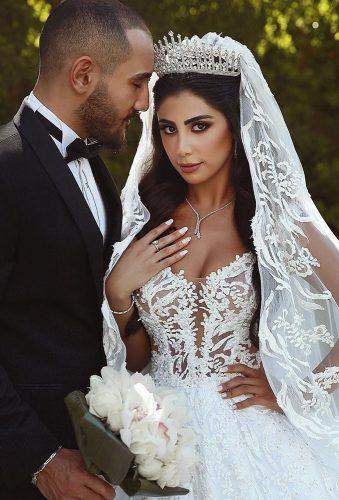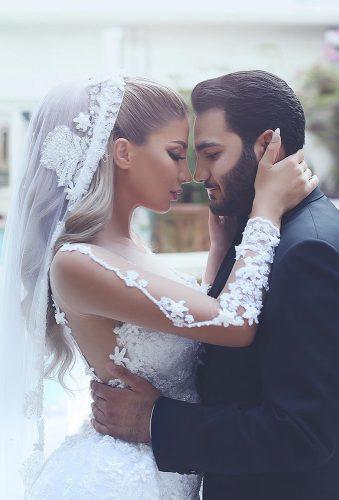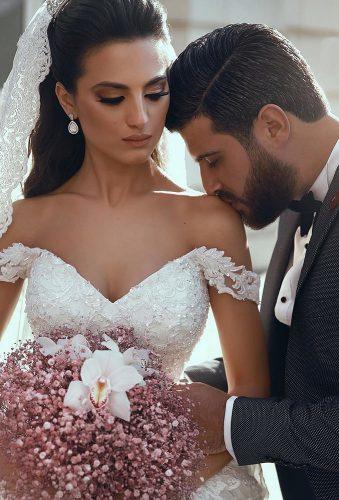 He captures the essence of love and makes it into an astonishing memory for a lifetime. He is one of the top wedding photographers alive, and his reputation precedes him. With a penchant for beauty and imperfect perfection, he takes the most professional wedding pictures.
You need him at your wedding, contact him. But he doesn't come cheap, his start price is about $10000.
Amber Amelingmeier
Raised in the Dominican Republic, Amber of De Joy Photography has a base in Santa Cruz, California. She is one of the pro wedding photographers who brings happiness, fun, and excitement to her clients. Amber is particular about the emotions of couples felt in pictures.
She does a stellar job of showcasing the big and small moments of a wedding. Photographer calls herself the documentarian of love and life and she makes sure of it. She is well traveled and has one of the greatest skills at manipulating nature to suit her clients.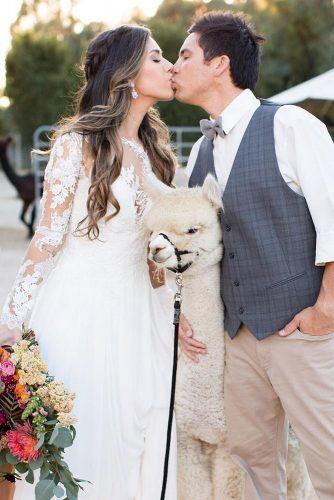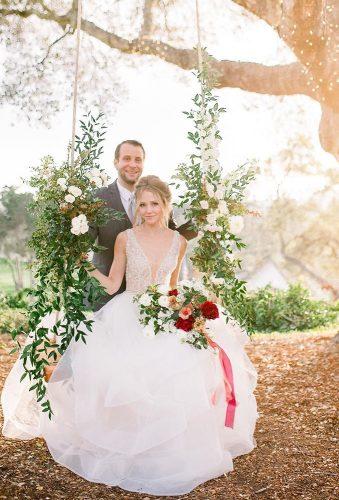 Her style of shooting and editing are colorful, lively and timeless. Every moment with her is magical, so her clients say. She does a good job of magnifying and flattering beauty, yet leaving it natural. Her styles are contemporary, traditional, photojournalism and dreamy natural.
For a start, she charges $4950 and is available to travel anywhere.
Jana Williams
Jana Williams is a photojournalistic photographer who lives in Los Angeles at the moment. She is one of the pro wedding photographers who tell stories using their lenses. Jana takes advantage of the lights and colors to bring about the best wedding photos.
She has a specialty on wedding snapshots and portraits, fashion and lifestyle. An adventurer and always ready to travel, she comes through anywhere. Her wedding photography reviews will make you fall in love with her professional expertise and conduct. Couples swear she is the best and will recommend her again.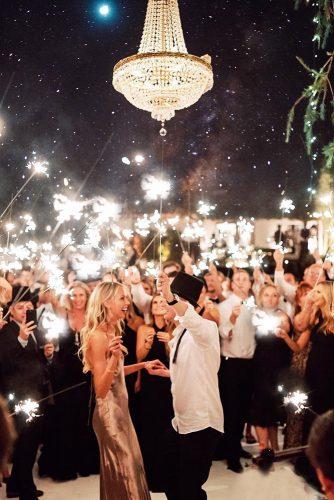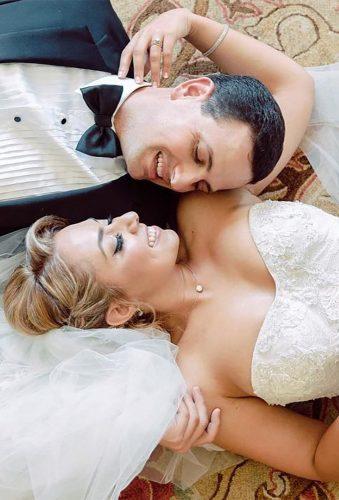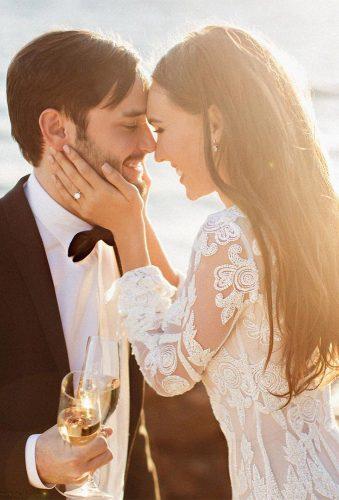 She has one of the most detailed wedding photographers' websites where you can find her works. She charges between $8000 – $12000 for marriage photography.
Lauren Fair
For the bohemian and classic couple, Lauren fair is the perfect photographer. She bases in California and prides herself on creating organic airy shots. She loves romance and gives the whimsical feel to her pictures.
For the post of the best wedding photographer in the USA, she comes close. With features in over 100 magazines, she is quite the popular one. She is a professional wedding portrait photographer with the Midas touch.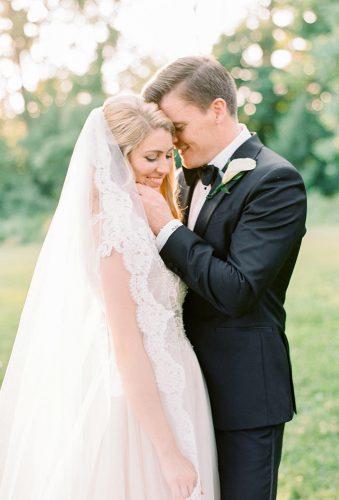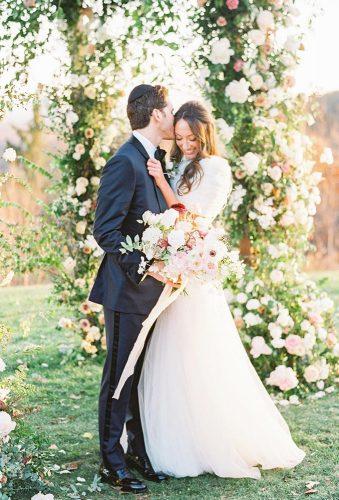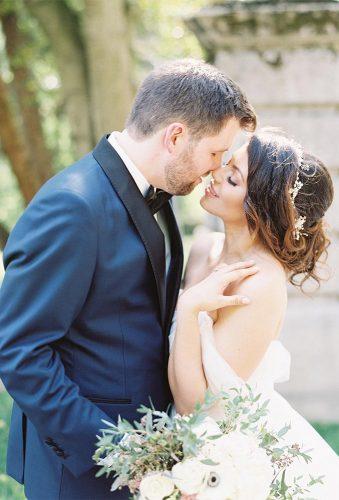 She shoots on film and digital, capturing beautiful moments and bliss. Her wedding photography prices are $5700 for wedding collections and $1250 for portraits. Lauren is the queen of northeast America and holds the forte there.
She is also one of the top 100 best photographers in the world. Photographer loves covering the diverse cultures associated with luxury and destination weddings. She is available to travel anywhere around the world.
Peyton Rainey Byford
Peyton Rainey Byford is one professional wedding photographer who knows the job. This Oklahoma based photographer is a lover of elopement wedding photos.
She takes adventurous snapshots of couples in the most unusual and natural spots. She is a natural one who takes advantage of the backdrops to give awe-inspiring results.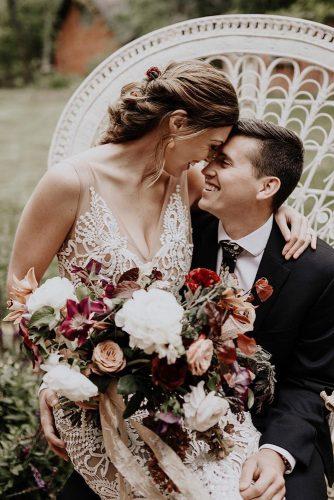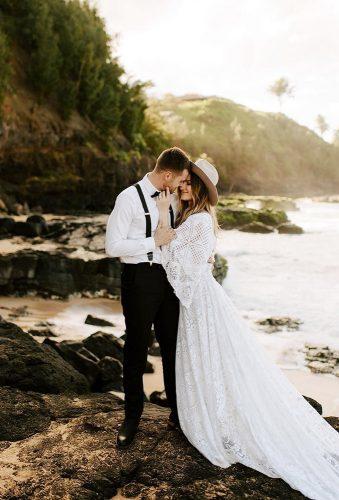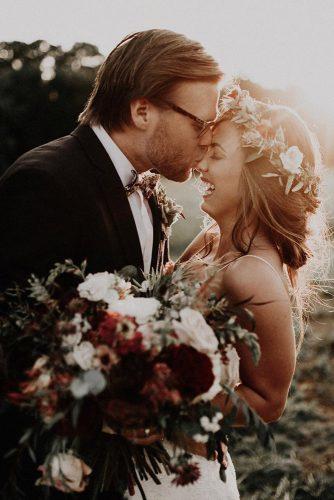 Talk about the waterfalls, in the woods, barns, behind rocks, in fields, name it! And if you want the best creative kiss photos, she's the go-to photographer. She is sensual, she loves to love and is perfect at capturing it in couples.
With a specialty in photography and portraits, her average charge is $1300. This, of course, depends on your package. She loves adventure and travels, capturing the world's beauty. She is available to offer her wedding services anywhere in the world. Bringing you the perfection your day deserves.
Rich Lander
Okay! I'm going, to begin with, this… Rich has an amazing personality! Asides his professionalism and creativity, every couple had a common stand in the reviews. He makes his clients feel comfortable and like they've known for years. He is also a sweet tooth who loves to cook and eat.
Rich Lander of Chards photographer has his base in Southern California. He is a wedding and portrait photographer who loves romance. His photos are super creative with a high touch of artistic expertise. He was truly made for a job of using his hands and eyes.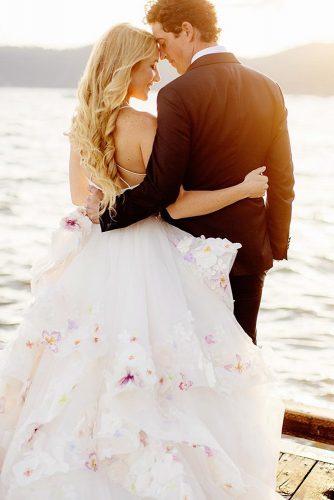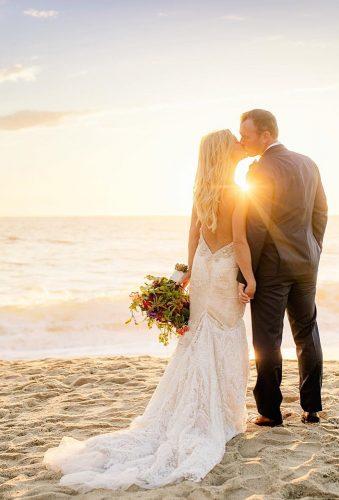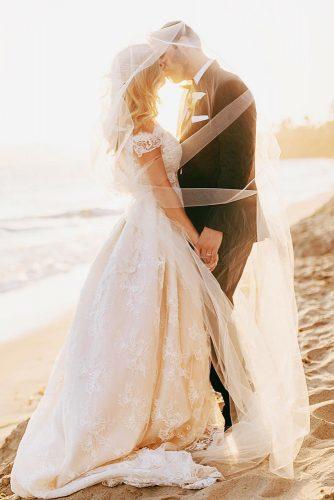 He takes advantage of the landscape and calm scenery to push emotions to fore. A lover of destination weddings, he blends culture with beauty. He matches the breathtaking ambiance of spots in the world to make explosive pictures.
If you want a great personality and best wedding photographer in one, try Rich! His price is $4000 for a start.
Tessa Tedlock And Her Beautiful Sunsets
Tessa Tadlock is a wedding and elopement photographer based in Santa Barbara California. She is one of the best wedding photographers near me. Think sunsets, nature, landscapes, rich colors, and adventures; that is Tessa Tadlock.
She's the perfect pro-wedding photographer for the laid back boho couples. She love weddings with super modern details and adventurous elopements at the ocean, cliff side, or mountains! Unconventional couples will love her as she is all about doing things your way and having fun no matter what!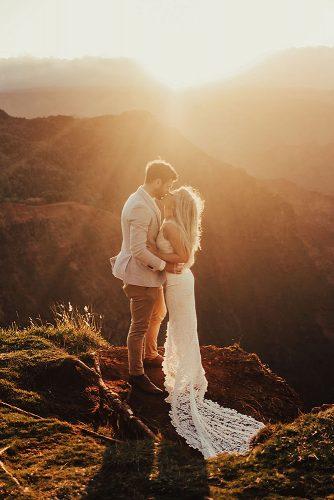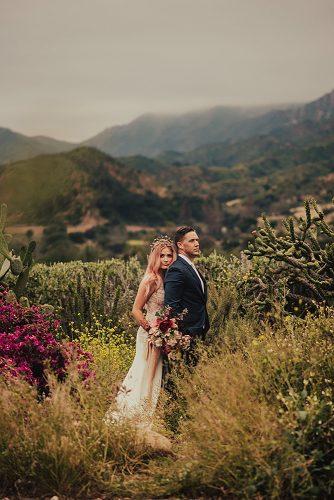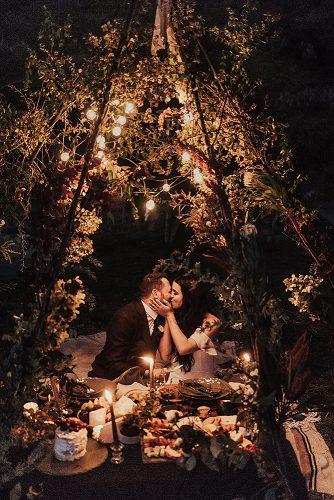 She loves romance, movement, and having the best time ever! She is all about directing her couples and making shooting a collaborative creative process, helping her couples go from feeling awkward to having so much fun! Her expertise is one of a kind, leaving all her couples raving about her!
She charges a start fee of $6000 for wedding collections and $4500 for elopements. Tessa loves shooting locally in Santa Barbara as well as traveling around the world, experiencing new beautiful places and then getting back home to the her biggest loves, her puppies!
Jose Villa
Think of chic, traditional, modern or classic weddings, Jose Villa is the man. Jose, a fine art photographer famed for covering the wedding of former Miss World, His legendary skills and unrivaled expertise brought life to Priyanka Chopra's wedding.
He believes weddings are full of life and captures vibrant pictures in real time. His pictures are alive, energetic and transmits emotion. He zooms in on the love radiating between and around the couple with his lens. He captures the moment and makes it evergreen with his fine art techniques.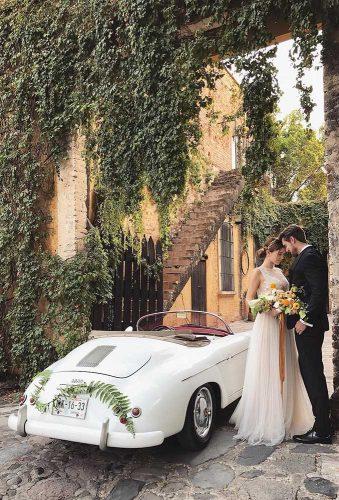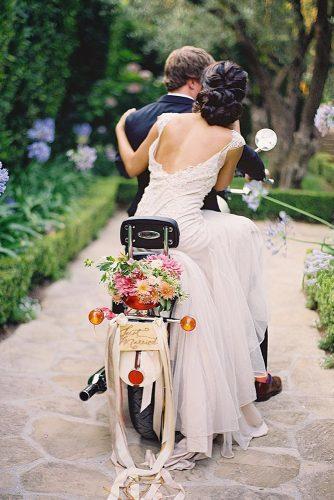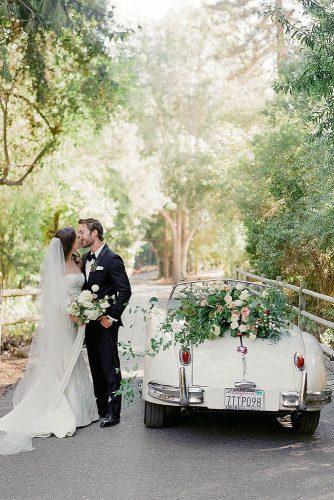 Jose Villa is a top 10 photographer in the world, named by Vogue and other magazines. He will travel to anywhere as long as he captures beauty to make memories. He is a master crafter that is worth every dime he charges. At the moment, his basic charge is $25,000 for 8 hours of coverage. This is depending on the package and minus travel expenses.
Alex $ Cassie
Alex and Cassie of Olguin photography are two fine art photographers from Sydney Australia.
They take on an unusual and fanciful attitude to capturing moments. Alex and Cassie do a great job of telling timeless stories through pictures. They freeze a moment in time and you own it forever.
In their photographs, the couple's emotions are bare, making them authentic and with true emotions. Alex and Cassie are a couple and professional photographers who work as a team. Their expertise and prowess earned them spots with the best photographers in the world.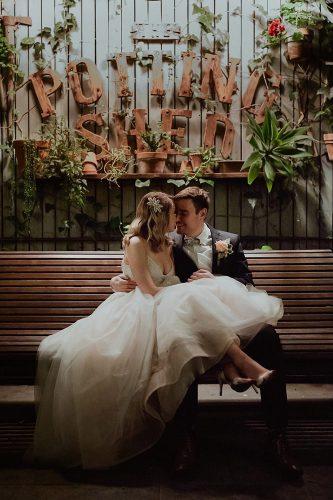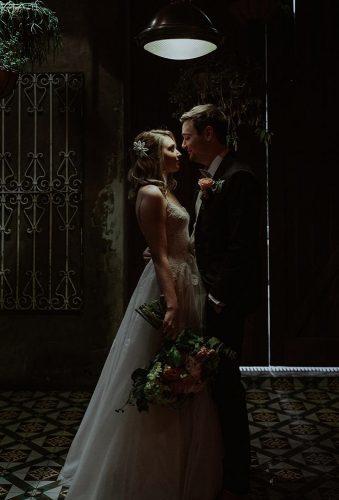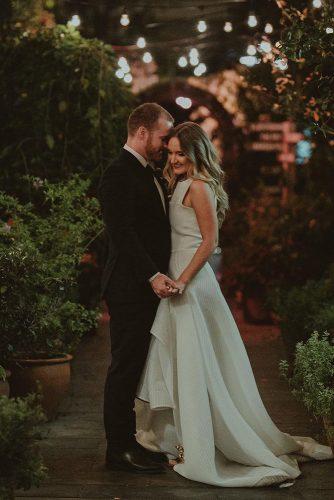 They love family and include them in wedding shots. Photographers also give an engaged couple of untainted beauty in photos. They do not hold back on elopement couples either. Alex and Cassie are available for local deals and destination weddings too.
They love to direct and have the wedding photoshoot essentials at their fingertips.
Lin & Jirsa Photography
Lin and Jirsa, the Orange County power couple specialist in wedding photography, cinema, and videography. With their main studio in California, they tell stories through photos, with a background or fine art. They pride themselves on the uniqueness and expressiveness of their pictures.
Lin and Jirsa love romance and will keep it clean, and crisp to give an aesthetic allure. They are masters of the whimsical, editorial or photojournalistic angles with a timeless touch. Couples testify that they are one of the best professional wedding photographers.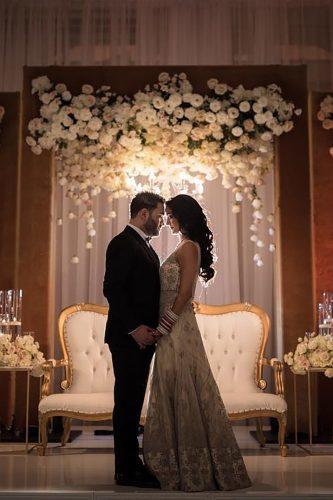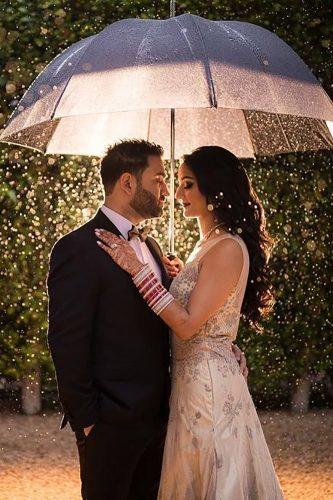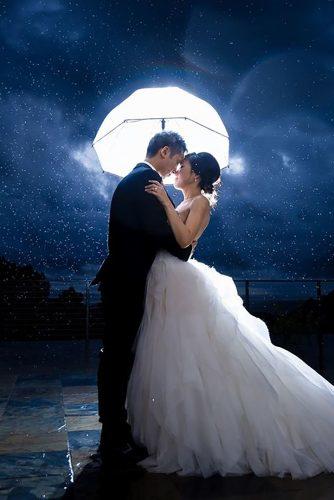 Lin and Jirsa love family and pleasures in taking creative family wedding photos. They use high definition cameras to give the best imagery in natural color and accurate skin tone. They are local wedding photographers but are available to travel.
If you are an Indian, Cantonese, or Chinese, they love and speak your languages. So they'd best understand how to capture the beauty of your day. Their start price is $4000, depending on your package.
40 Most Popular Wedding Photographers
Henry + Mac
Henry and Mac of Henry + Mac photography are a happy go couple. They say their main reason for starting a photography outfit was to meet people. But they've gone ahead to become one of the best wedding photographers in the USA.
They specialize in fine art, wedding and portrait photography and their works are evident. Henry and Mac managed to create a perfect balance between art and professionalism. They make sure that pictures are not overly artistic and depicts nature in its real form.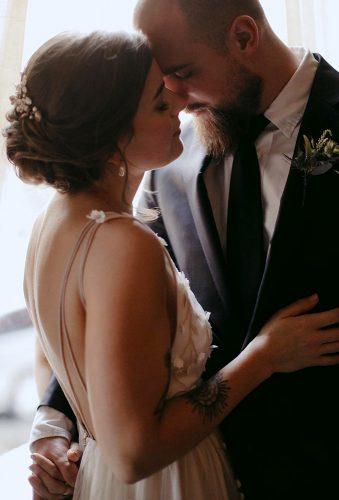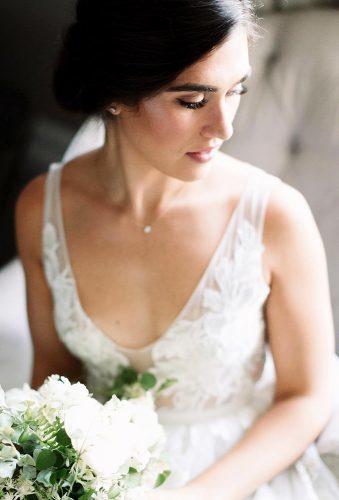 The couple stays in Massachusetts but are open to travel and tour around the world. This is because of their love for capturing your beautiful moments come first. They come at a cool start price of $4900.
Chi-Chi Ari
Chi-Chi Ari love photography leads the pack. With a background in fashion and beauty, she is a photojournalist who captures intimate moments. She blends authenticity and lifestyle to capture the mood of your wedding day.
Chi-Chi Ari is a fan of sexy wedding pictures as she is a hopeless romantic herself. She encourages couples to bare the essence of their love and captures it to perfection. Photographer tells the story and journey of love through thoughtful images. She takes candid shots and pays attention to the delicate details.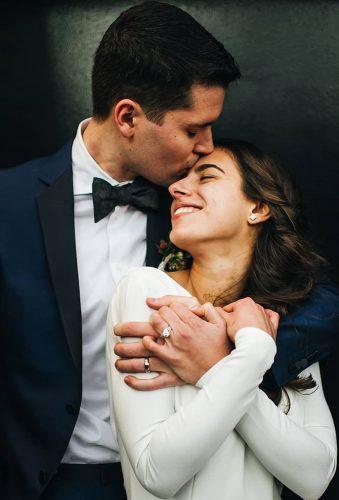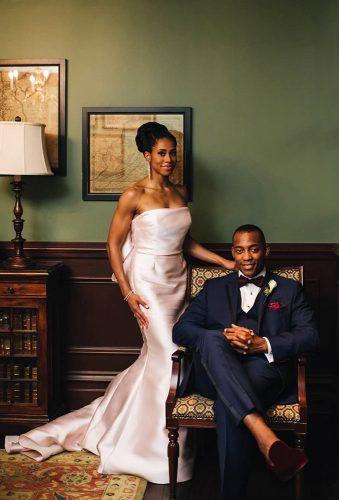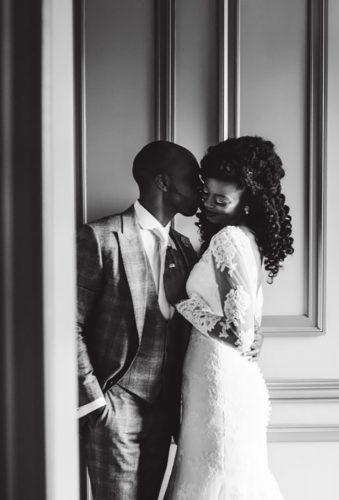 Also, she brings in her artistic know-how and magnifies the ethereal looks of her works. Giving them life, energy, connection, and feelings. She has her base in Brooklyn, New York and is available to travel the world.
Her services include digital files, albums, matted prints, canvas, and prints. Her start price is $5000.
Belathée Photography
Coined from the names Annabel and Dorothée, Belathée photography is one of the best in the USA. They are a pro lifestyle, interior and wedding photojournalists. They adopt a creative and modern style into their works, and a perfect delight to work with.
Belathée achieves an amazing balance between fine art, photojournalism and portrait photography. Belathée loves nature, travel and capture the world's beauty.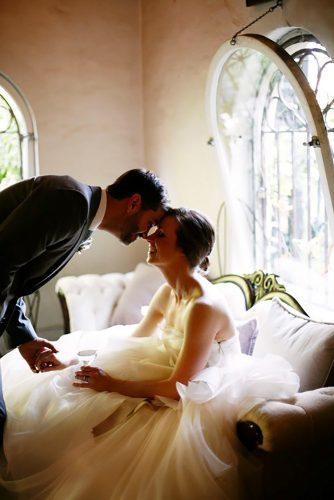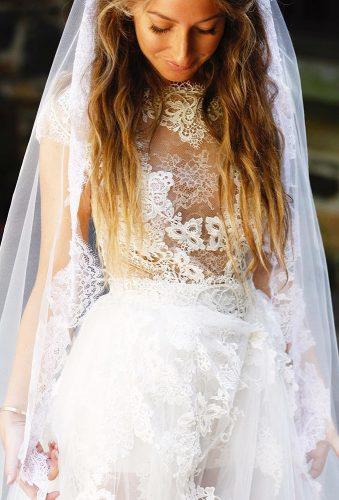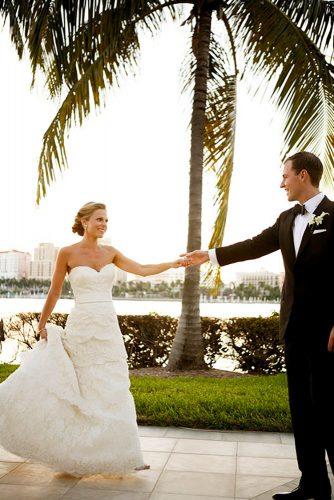 They are original indigenes of Oregon and Germany but have a base in New York and Seattle.
Photographers love luxury weddings, especially at unusual places with fascinating beauty. They are available to travel and have a start price range of $7000 to $9000.
Judy Pak
Versed in editorial, wedding, family sessions and engagements, Judy captures the most important moments. Judy of Judy Pak studios creates visions in pictures. She gives you memories to treasure for a lifetime. Based in New York, her specialty is fine art photography.
She uses her knowledge of fine art to create timeless portraits for couples. During the photo shoot, she takes their emotions and makes them into classic and professional wedding photos. She pays attention to details and is the perfect fit for couples who want something refreshing.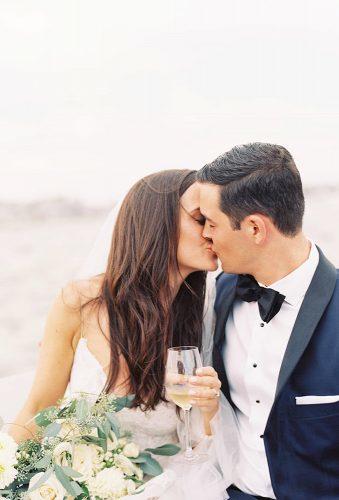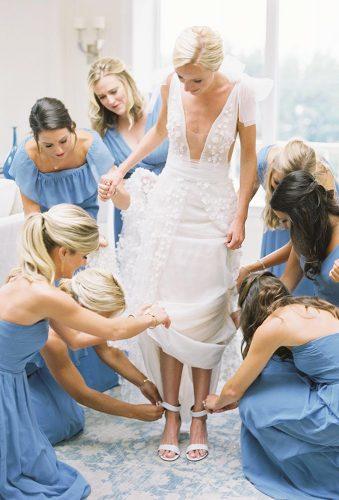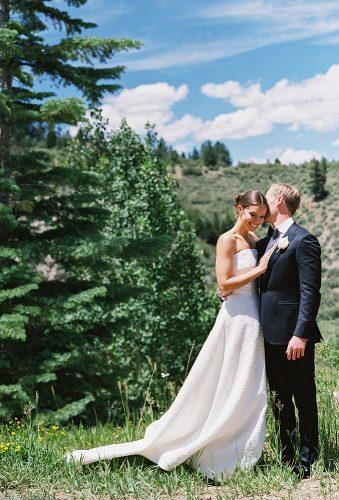 She is well traveled and captures weddings from different cultures with elegance in full bloom. Photographer is available to travel and her start price is $9500.
Emilia Jane Photography
I present to you the top-notch club of visual maestros waiting to document your love. They are the dons of cinematography and photography. These photographers are big on wanderlust photography filled with adventure. They can take you into the weirdest of places until they get the best shots.
Based in Brooklyn, New York, they are waiting to document your love and adventure. Their artistic prowess and visual accuracy help them get the most professional wedding photos. They have some of the best skills at brushing and editing pictures. Their picture manipulation expertise is one of a kind.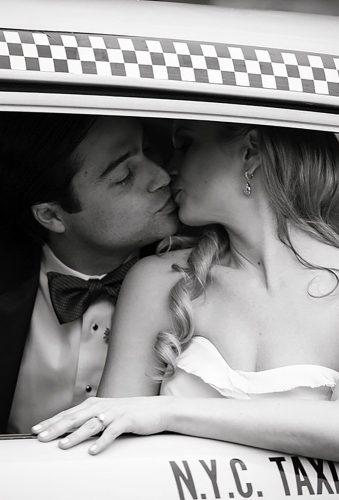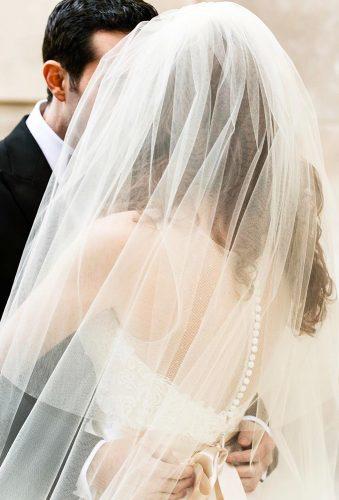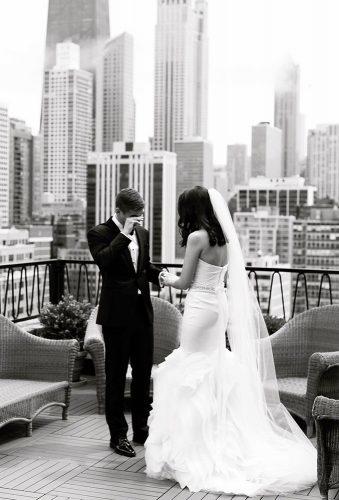 Truth is, they are available to travel, whether local or destination wedding. In their words, they are waiting to document your love. Their lowest price range is $5000 to $8000.
Forged in the North
Emilia Jane of Emilia Jane Photography is a photographer that loves to capture the intimate moments. She does editorial and modeling portraits. Her strengths are in fanciful and floral off the beaten path theme. So, if you have such in mind for a wedding, she's your girl.
Emilia pays absolute attention to details while perfecting her artistic prowess. She loves to cover the traditional wedding and destination weddings. If you also decide on elopement, she's one of the best wedding photographers for it.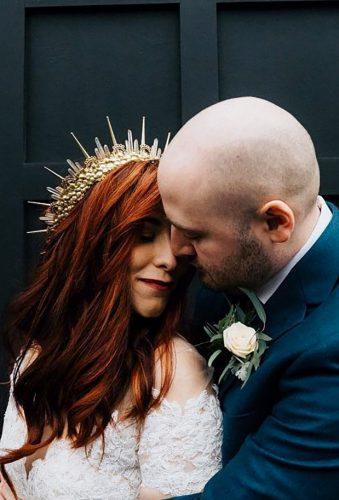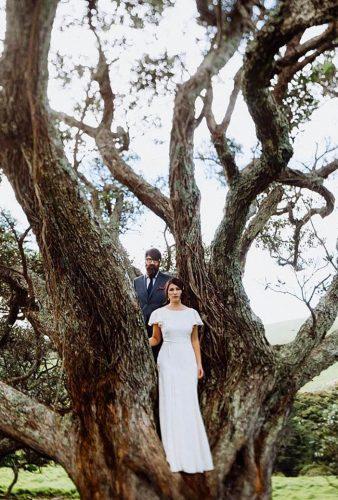 Emilia loves black and white as it tells and shows strong emotions. She works with nature and ambiance. Using the astonishing backdrops to her advantage. Her clients testify that she is the best to work with. She has her base in Chicago, so find her for your wedding.
Her start price is in a range of $10000 to $12000.
Christian Oth Studio
Christian Oth Studio is in New York and parades an array of talented geniuses. They are the best wedding photographers to capture the energy and excitement in your best moments. Photographers believe that pictures are alive, so it should stay so. They do a stellar job of getting creative with all your personal moments. And they combine them to create a dramatic, yet outstanding effect.
The photographers at Christian Oth studio have specialties in diverse areas of photography. They include photojournalism, fine art, fashion and lots more. Also, they are the masters of editing, culling, and juxtaposition. They do all these to give the perfect finishing to wedding portraits and photos.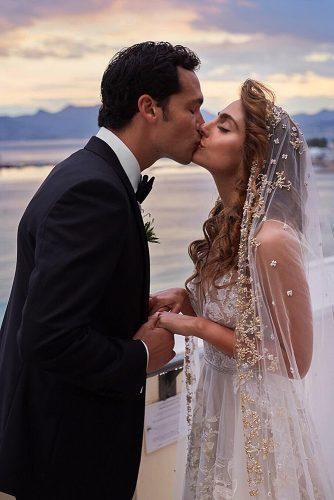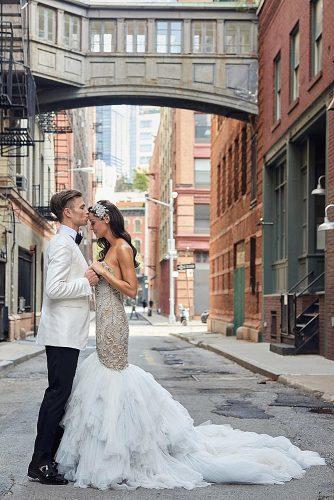 Christian Oth Studio are available to travel everywhere. Their basic package begins at $15,00.
Olivia Leigh photography
With a base in Chicago, it is safe to say Olivia Leigh Photography is the best in Illinois. With strength in fine art and artistic background, she documents the heart of your celebration. She is a specialist in artistic, documentary, and wedding photography. She also blends these three abilities together when needed.
Her outfit is a boutique studio with a reputation. Her clients swear that they cannot get enough of her expertise. With a good eye for details and excellent creativity, she leaves her clients satisfied.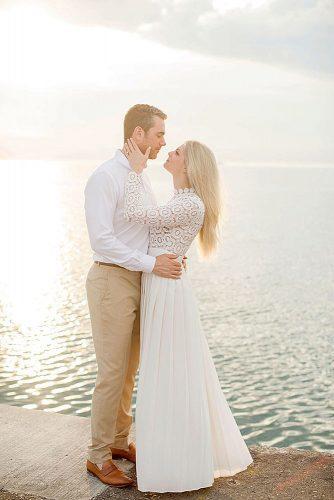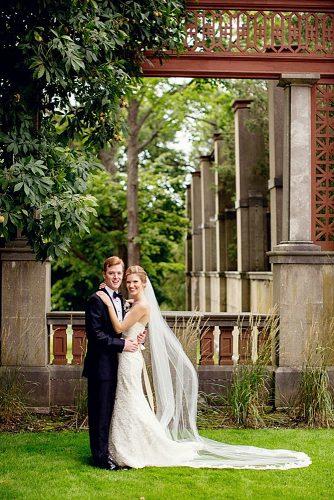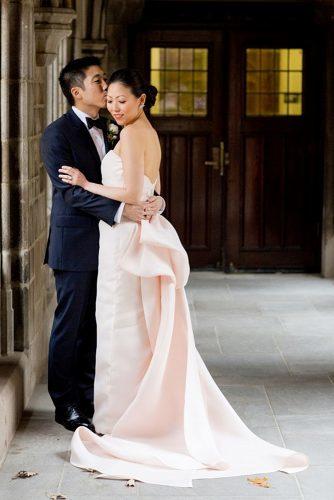 Her images are artistic and authentic, bordering on emotional. She is an adventurous romantic and loves pictures in unusual places. At the backyard, hiking a trail, or even in the middle of a field, she brings perfection.
She is an international professional and her price begins at $1700.
Allan Zepeda
Allan Zepeda of Allan Zepeda photography creates timeless pictures with aesthetic appeal. His style is documentary photography and for nearly fifteen years, he keeps perfecting it.
He takes on elopement couples and luxury exotic weddings around the world. Allan is a lover of natural, romantic and understated elegance which fuel his creativity.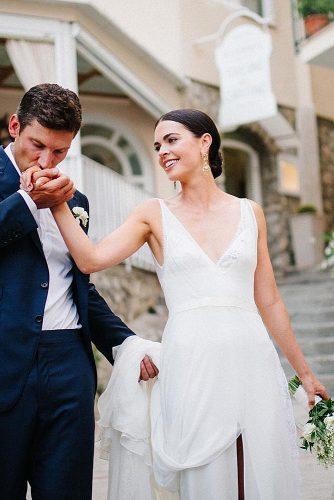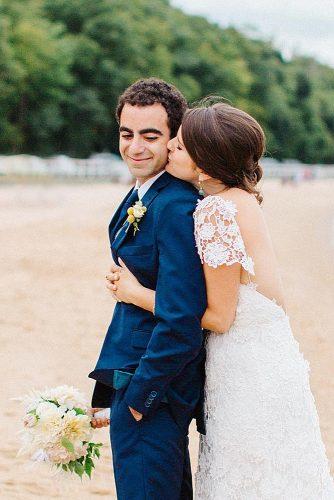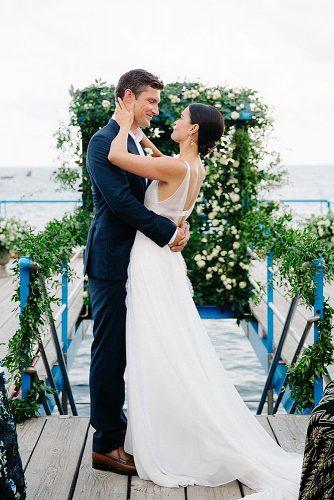 He grabs the tiniest natural emotions, and swift moments lots of photographers overlook. Allan goes rogue with his design and takes creative liberties in delivering his works. All masters the balance of a masculine approach with a soft filter that is authentic and refined.
The New York photographer shoots at any part of the world and is available to travel. His start price is $3250.
Kyle John Photography
Kyle John photography is an outfit with a specialty in fine art, editorial films, and lifestyle photography. Based in Chicago, Kyle adopts an at-ease approach with his clients. He creates all his images to display all the beauty and emotion of each moment.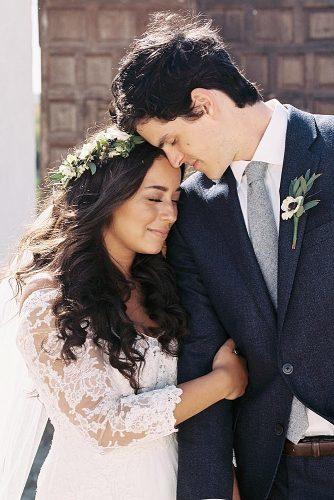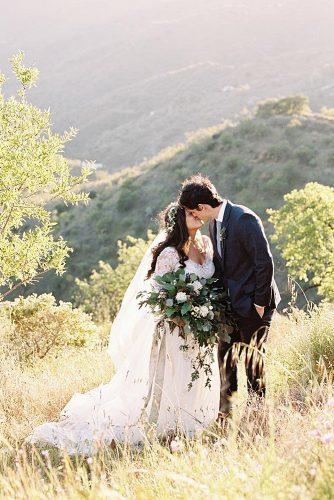 His inspirations move from the natural to organic and genuine beauty around. He blends them into his creative job while maintaining the uniqueness and authenticity of the couple's story. Kyle is a sound professional with an eye for details and top-notch creativity.
He is an international rated photographer with accolades under his belt. It is his pleasure to fly over to you or stay local to cover your wedding. Price ranges from $8,000-$14,000.
Heather Waraksa Photography
Heather Waraksa has a background in fine arts with a specialty in other areas. These areas include fashion, editorial and wedding photography. Her sole concentration is on lovers and creatives. So, if you love and are highly creative, check her up.
Heather loves to document weddings and holds a special spot for laid back couples. She also handles traditional wedding and is apt in capturing the beauty in culture. Heather takes her clients through venues and directs them till she gets her perfect shots. From a garden to the woods, the country to exotic locales, she handles them perfectly.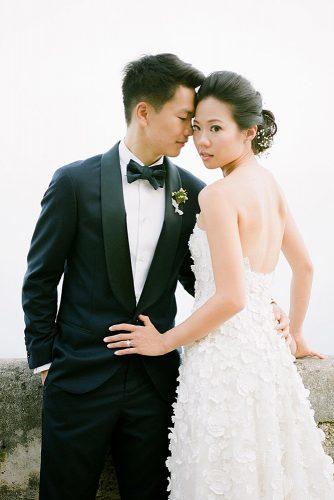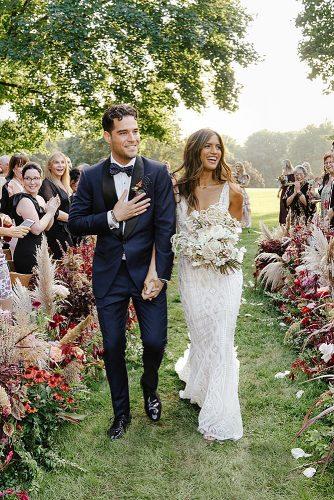 She is a wedding portrait photographer with a hand for aesthetic perfection. Heather takes their most ordinary and turns them into astonishing. She does portraits and is available for destination weddings.
Her most popular package begins at $12000 with packages that usually end up between $15,000-$18,000.
Heather Jowett
Heather Jowett photography has its base in Michigan, Detroit. She prides herself on working closely with her clients to see where she fits into their big day. Heather is excellent with weddings, photojournalism, and documentary style photography.
She obsesses with capturing moments of romance, blushes, and whispers. Heather approaches her wedding and lifestyle portraiture with a storytelling style. She believes the best explanation of her style is photojournalism meets fine art.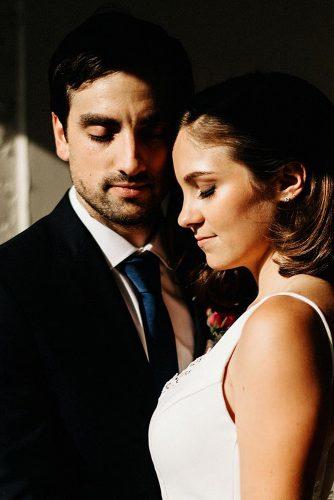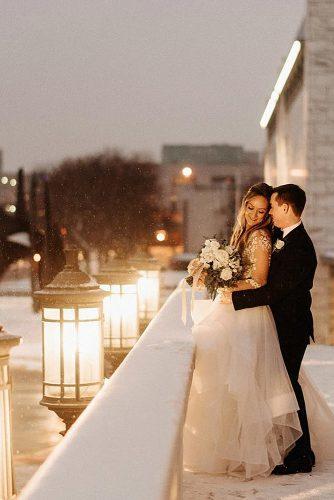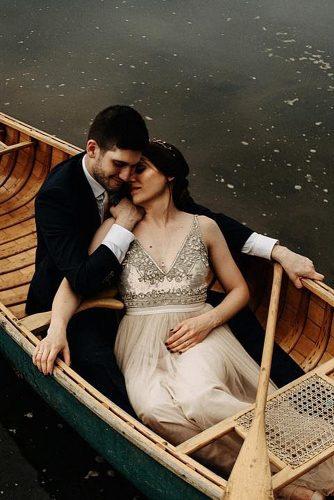 Her background in fine art gives her abilities to catch those real honest moments with her lens. She combines them into powerful creations and turns them into candid pictures. Pictures that when you look at in years, you will look back with a smile.
She covers destination wedding and is willing to travel. Her start prices are $3600 for a wedding and $800 for portraits. Engagement sessions begin at $600.
Sasithon Photography
Sasithon, based in New York loves weddings, adventures and nature's beauty. She is a documentary photographer whose style is photojournalism and contemporary. She handles every wedding as an element of surprise. This is because she approaches from a new angle every time.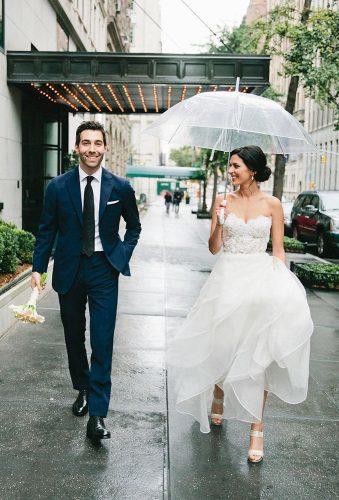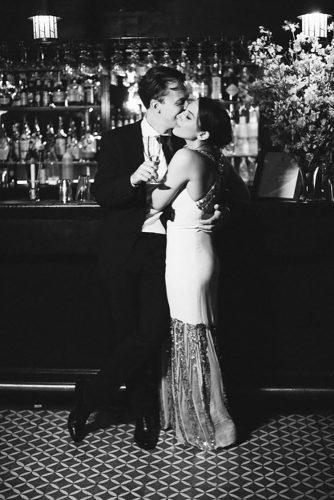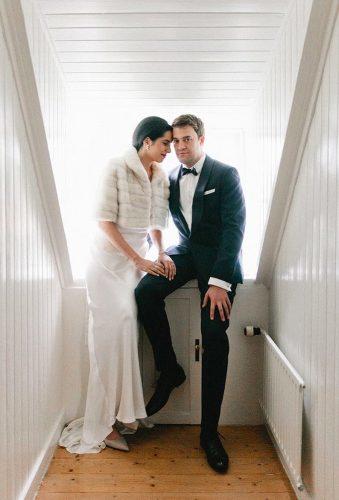 She offers something a lot of high profile photographers don't offer. That is liability insurance, coupled special high resolution. Her services see the release of matted prints, proofs, albums, flush mount, digital files etc. Images she take are candid and dynamic, with an expression of emotion. Her works take her across continents where she captures big days to perfection. Start price is $7000.
Les Loups photography
Hiring Les Loups photography from New York gives you a two in one package. This outfit hosts a couple, one of which is a photographer and the other a DJ. The photographer is a worldwide documentary photographer who gets fascinated with the strange beauty of nature.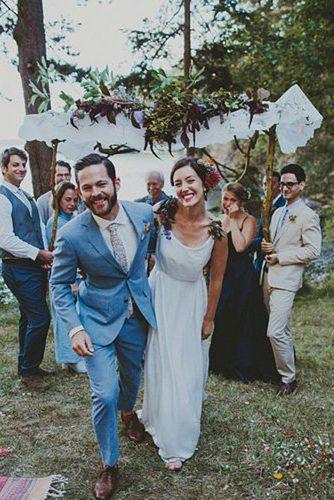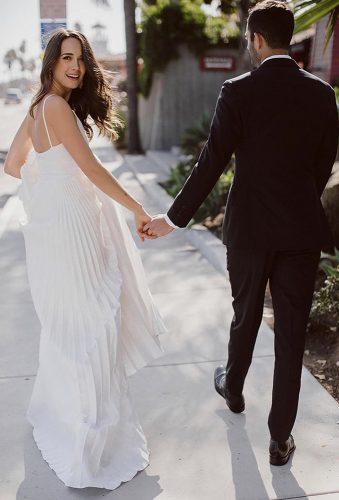 She captures the mystery of everyday experiences and blends it into her works. This helps create an honest, display of emotions. She takes note of every natural and intimate interaction between people in love. The photographer freezes it in time and makes them into evergreen memories. She and her husband are natural travelers and adventurers. So, they are available to travel for your shoot. Their start rate is $5900.
Jenny Haas photography
The marriage photography expert Jenny Hass is an award-winning internationally published artist. She has a strong background in fine arts which she bases all her expertise on. Her pictures are aesthetic and artistic with a timeless appeal that draws the heartstrings.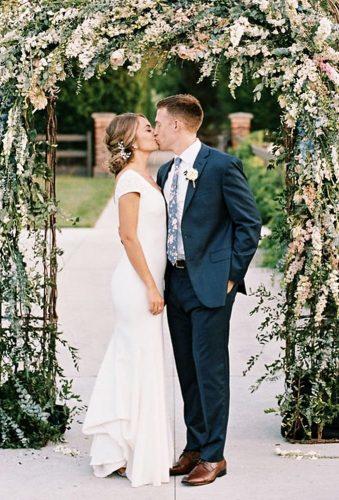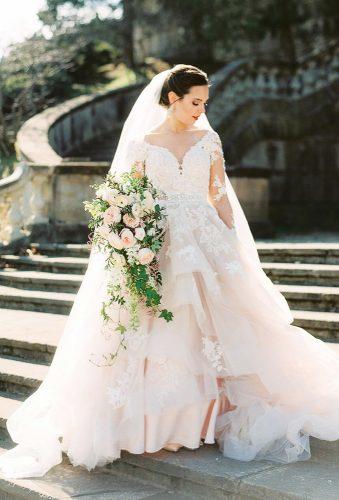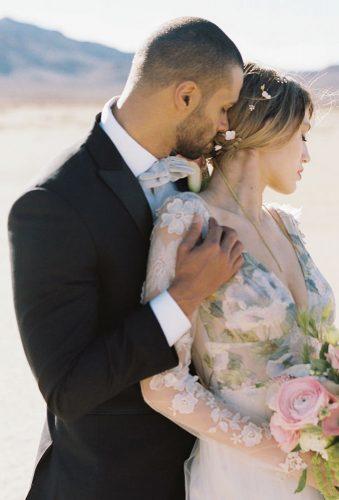 She prides herself on her dignity, integrity, passion and staunch authenticity in her work. Most of her works are clean, romantic, and whimsical images. She is amongst the top 50 best wedding photographers in the world. A spot she earned by sheer hard work.
Jenny although married is a free-spirited being who loves to travel. Hence, she'll be glad to trail across the world for your big day. Her loving husband may even come along. Her start fee is $2499. She has her base in Dayton, Ohio.
Jenny Fu photography
The professional Photographer Jenny Fu is all shades of amazing with her work. With a refreshing angle to her works, she delivers quality and on time. Jenny has her base in New York and is at the moment, a top wedding photographer in the USA. She loves romance direct her clients to get the best out of each photo session.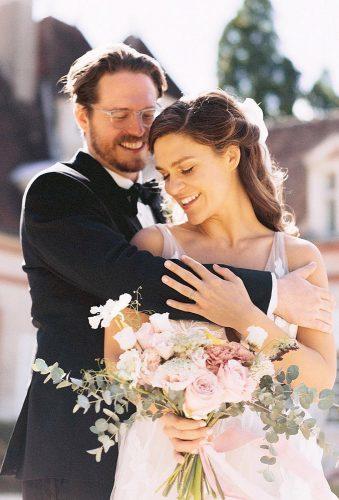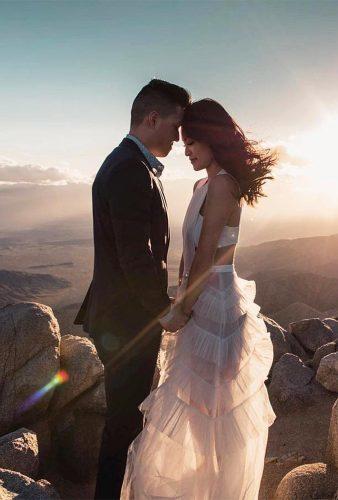 Jenny comes loaded with wedding photography tips and essentials to help clients get in their elements. She has specialties in portraits, editorial and documentary photography. Jenny takes from wedding to engagement photos and elopement weddings. Her fees for wedding coverage starts at $4000+. For City Hall elopement, it is $1200, engagement is from $1000 and Photobook is $1000.
Amber Gress photography
The professional Photographer Jenny Fu is all shades of amazing with her work. With a refreshing angle to her works, she delivers quality and on time. Jenny has her base in New York and is at the moment, a top wedding photographer in the USA. She loves romance direct her clients to get the best out of each photo session.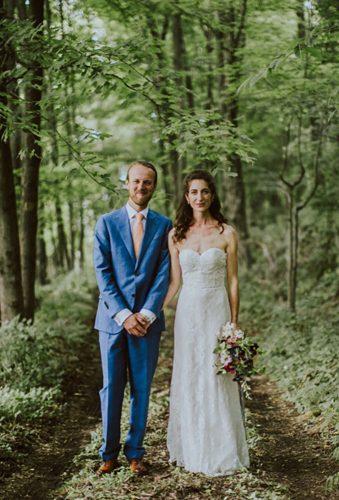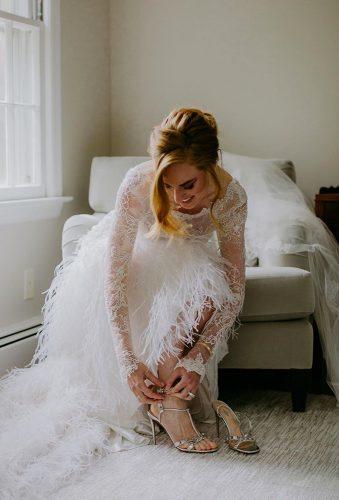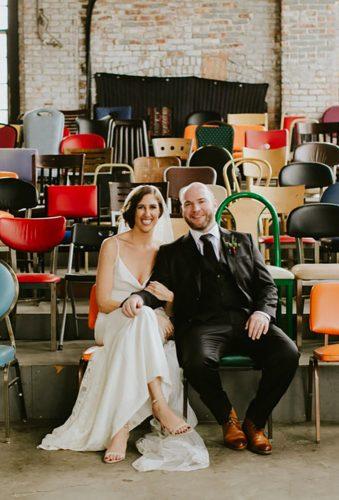 Jenny comes loaded with wedding photography tips and essentials to help clients get in their elements. She has specialties in portraits, editorial and documentary photography. Jenny takes from wedding to engagement photos and elopement weddings. Her fees for wedding coverage starts at $4000+. For City Hall elopement, it is $1200, engagement is from $1000 and Photobook is $1000.
Britt DeZeeuw
Britt DeZeeuw photography, based at Minnesota is a hub for documentary and portrait photography. With Britt leading the pack, she focuses on creating stunning and emotional imagery. She prides herself on her ability to bear emotions raw in her works. She combines creativity and fun to give her clients the best every time.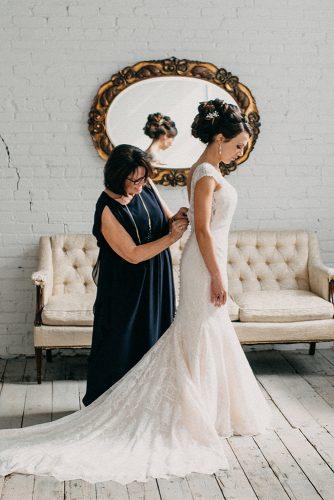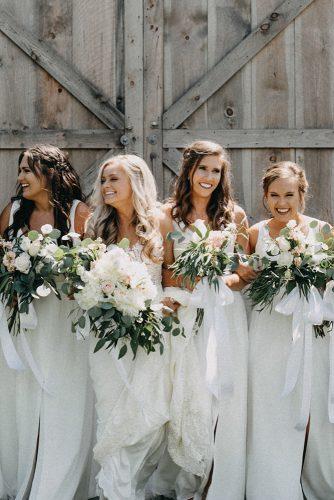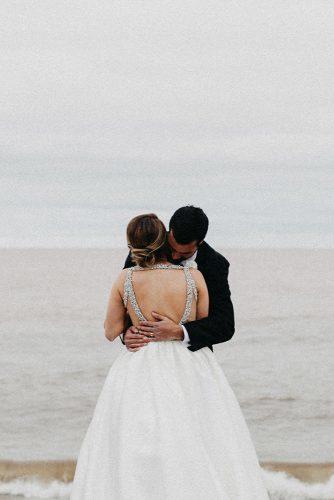 Britt loves natural and gets her inspiration for organic and real emotions. She gets fascinated by the mystery of every day and the raw beauty it brings. Amongst other things, she loves to travel. So for any wedding anywhere around the world, she's available. She lives with her husband in Minnesota. Her fee starts at $3500 for her most popular package.
Matt Lien
Matt Lien is a husband to a beautiful wife and professional wedding photographer out of Minneapolis. He runs Matt Lien Photography and admits that he's a traveler and wedding portraits photographer.
Matt is a natural at telling stories through images in a way it's a strike.
He always wants to take his clients and the world to a place of beauty through his lens. Matt captures ethereal and pure images that will make you feel something. Pulling at your heartstrings, you will go back to that sweet place. And remember your beautiful day with lots of nostalgia and smiles.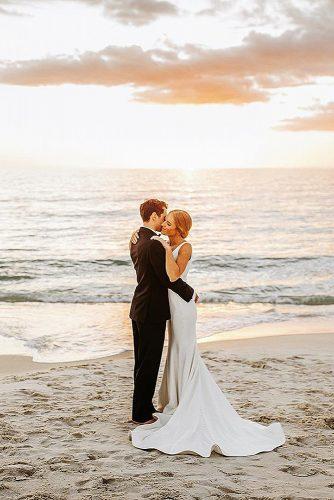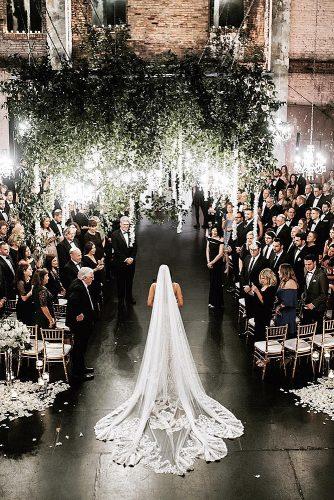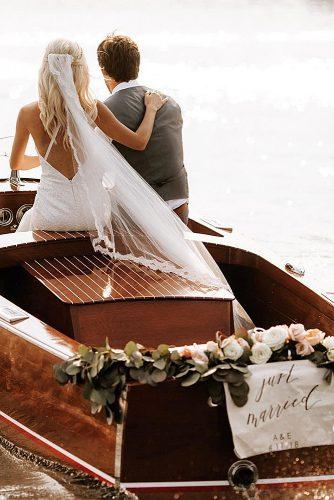 He lets us know that travel is one of his huge passions. Capturing diversity in the beauty of nature. He is also available for your destination weddings, anywhere in the world. His most popular package comes at a start rate of $5000.
Melissa Oholendt
Melissa Oholendt, the boss of Oho Photography loves to hug and loves beauty with passion. In everything, she sees the beauty and takes it into her work. She is vibrant and captures all the moments of intimacy and genuine joy. Melissa is a hopeless romantic by the way, so she's always rooting for lovers.
She has her base in Minneapolis with a great reputation to go with it. Melissa is the candid queen with all her creations breathing life. She has a bubbly personality that is contagious to her clients.
Her specialties are film and natural style with a touch of whimsical contemporary.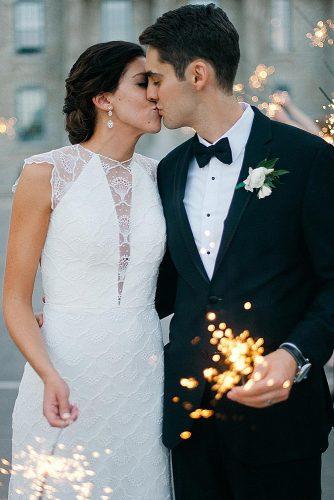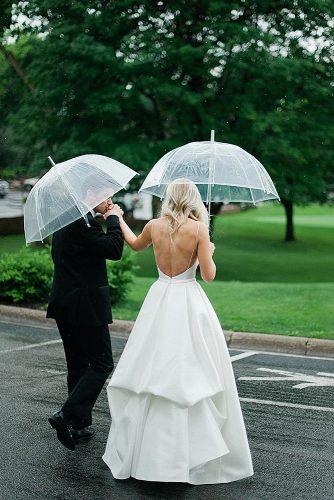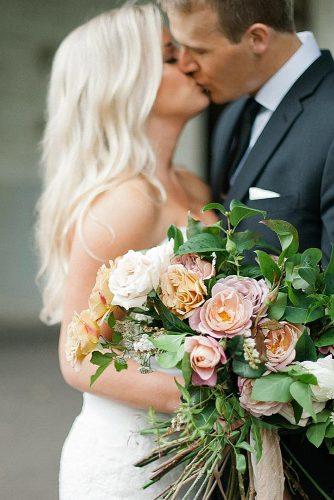 Melissa takes the beauty of nature, blends it with yours and enhances it. This makes her images come out with lots of compelling emotions. Her images are alive, alluring and so professional. Melissa has a huge love for traveling and is available for destination weddings.
Her most popular package starts at $6650, and her services start at a rate of $5250. Wedding collections begin with a price of $4250.
Aaron Delesie
Aaron is the man who works behind the lens for 21 years running. Based in California, he has a background in advertising, editorial and wedding photography. Aaron has some of the most refined technical photography skills in the wedding industry. As it is, he is one of the most sought after professional wedding photographers today.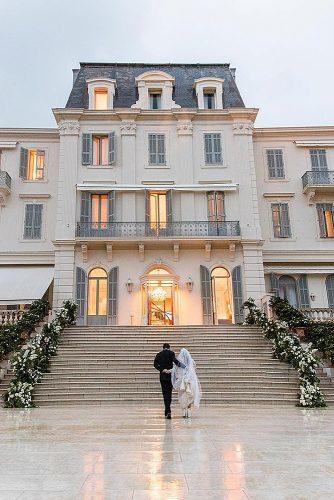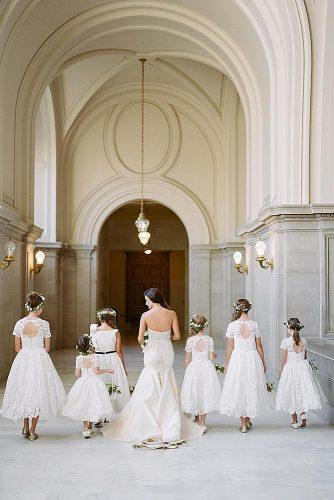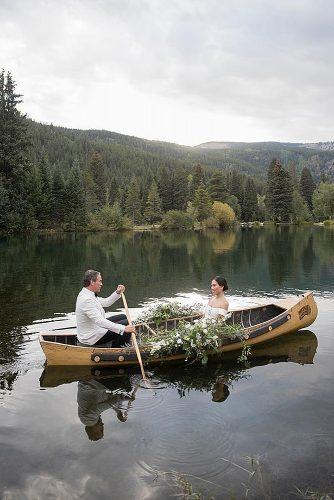 He is flexible and gets inspirations from motion pictures. Aaron was specific about classic motion pictures. He believes that a wedding is a narrative and that is the pattern he works with. Also, he is quite privileged to have shot at so many destinations around the world and across continents.
He makes sure to bring his creative and technical know-how with him to work. The news according to his clients is that he is a delight to work with. They say he gets them to relax that they don't remember the cameras. He is well traveled and will come right to you. His start range is between $11000 to $15000
Brandon Harwell photography
Brandon Harwell is a jolly good professional wedding photographer based in Albuquerque, New Mexico. He is a wedding photographer offering services which include, photography, documentary, and cinematography.
Brandon is an intellectual creative who puts feeling into his creations. He loves nature and shoots extraordinary in the outdoors.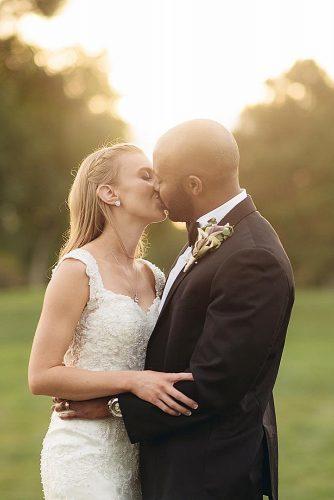 This photographer has specialties in portraits, wedding photography and commercial photography. He is affordable and gives the most professional wedding photos. Brandon is the most popular in the city of New Mexico and the United States as a whole. He is award winning and delivers great qualities works.
Brandon does destination weddings too, with his full day package fee starting at $3200. A half day starts at $1800, highlight video starts at $2500 and documentary videos at $3000.
Rylee Hitchner
Although she does not put herself out there so much, she's one of the best wedding photographers. She majors on destination weddings and is a romantic at heart. Rylee has her base in Alabama but travels the world always. She is a destination wedding photographer with a background in fine art.
Rylee handles engagements and weddings, where she focuses on the gentle and sincere. She is particular about taking photographs that tell genuine and intimate stories. And she prides herself on playing out your story, the exact way you said it.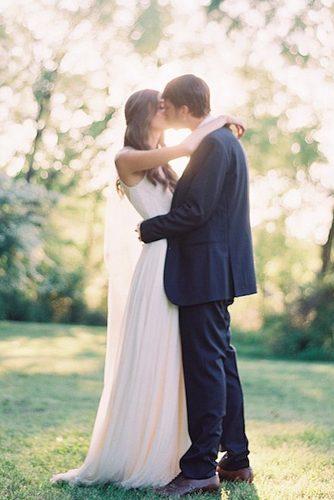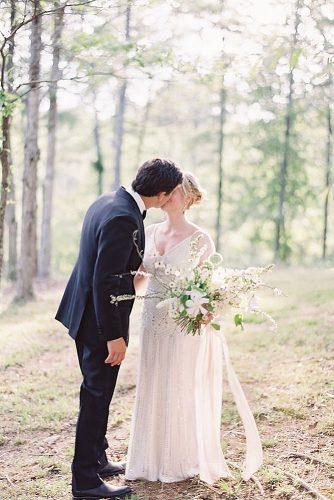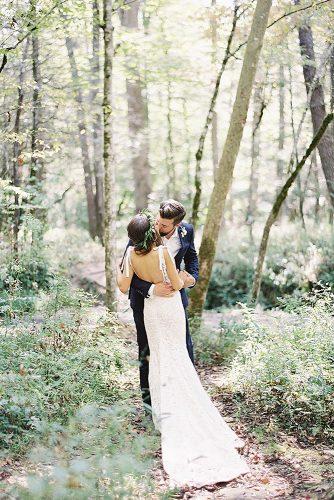 She admits that she's a daydreamer who gets caught up in her imaginations. Raylee thinks about what is pure, lovely, noble, right and admirable. This she brings into her creative world to deliver top-notch service. Her start rate is $11540.
Liz Banfield
She is a mega creative with a signature on the mastery of light. No one does it better than Liz. Based in Minneapolis, Minnesota, she is an expert in advertising and wedding photography. Her styling is pitch perfect, which brings out when natural beauty in her clients.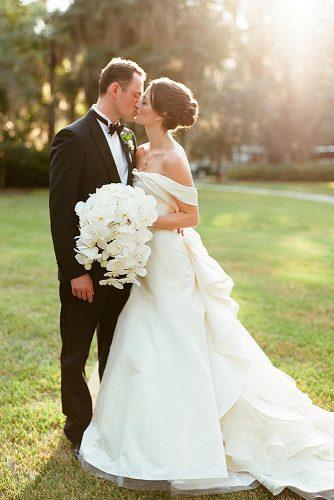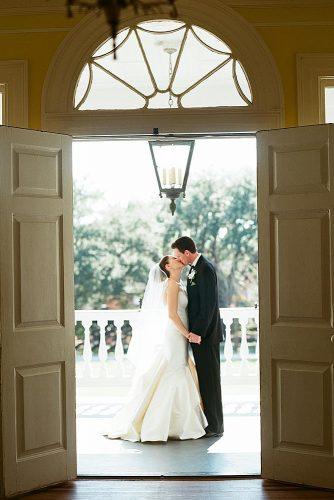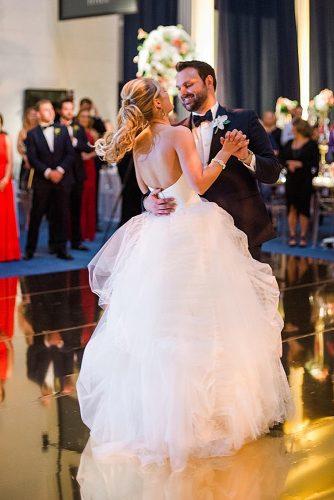 She does sophisticated weddings, lifestyle, and destination weddings. Photography reviews are blowing up with positive recommendations. She is worth her weight in gold. She loves nature and will take you through the sunshine and rainbows to get her perfect pictures. Liz Banfield loves to travel and is the queen of destination weddings. So, feel free to check her out. Her most popular package starts from $12000.
Lucy Cuneo
Lucy Cuneo is a fine art photographer with a base in Charleston. She is a professional marriage photographer who has a passion for family and weddings. This passion is what she translates into the amazing personal images she makes for her clients. Her focus and precision with the camera earned her celebratory remarks from clients.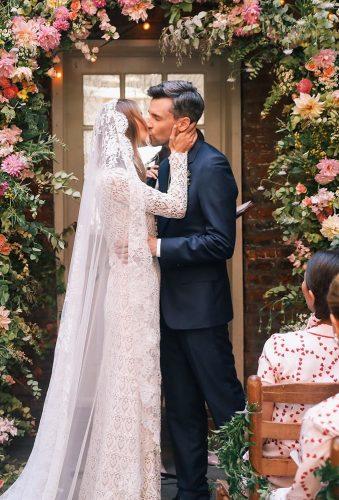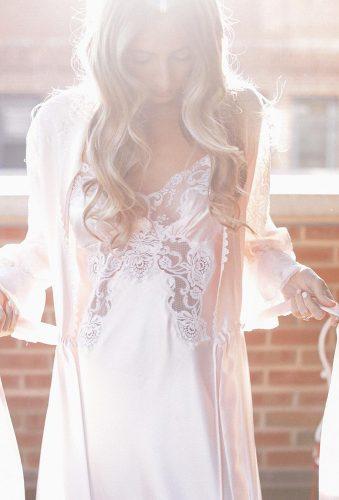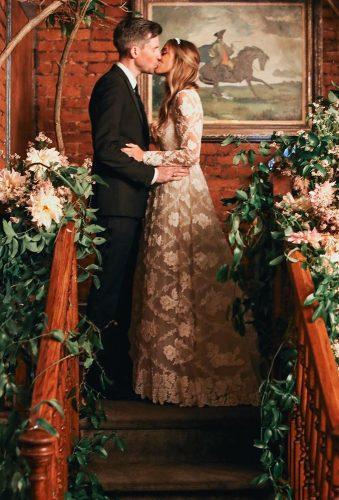 The images Lucy produces come with her professional signature. They glow, filled with joy, romance and very candid. She has a thorough and comprehensive approach to the way she covers weddings. She ensures to produce a total and insightful narrative of the day. And the end results are vogue worthy!
For destination weddings, Lucy is available. Her start fee goes upwards of $10000.
Olivia Rae James
Olivia Rae James is a charming Charleston based photographer. An editorial and portrait photographer with natural light as a specialty. She is one of the best wedding photographers and her aim is to capture real moments. Her signature is the warm, soulful, and timeless images she creates.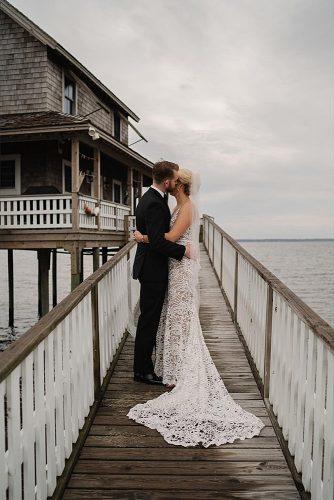 She loves nature and will not hesitate to snap in the frosty landscapes of Iceland. For every wedding Olivia handles, there is a freshness. She believes every client is unique, so she takes different approaches each time. She loves capturing the progress and beauty of nature. Food, flowers, landscapes, and interior are some of the things Olivia loves.
She is available for travel and start rate is upwards of $7000.
Eric Kelley photography
Eric has his base at Charlottesville but travels around the world. Eric has a reputation for creating authentic and delightful imagery. He ensures his lens captures and tells the story. Eric believes that is the job of a camera. He has an exceptional work ethic that keeps him professional all through the shoot.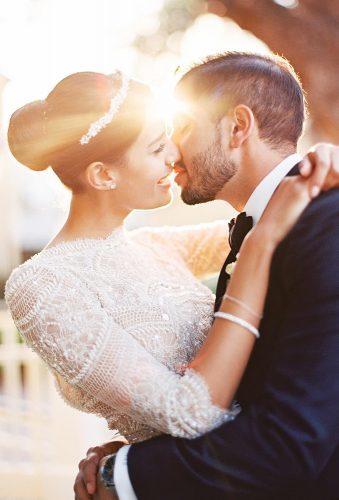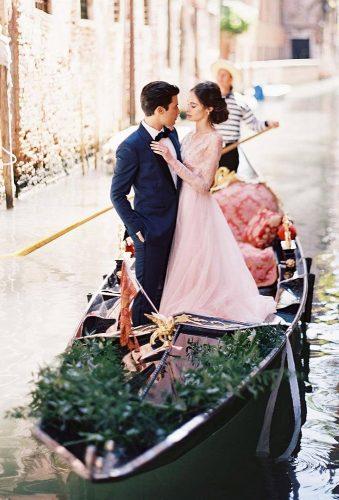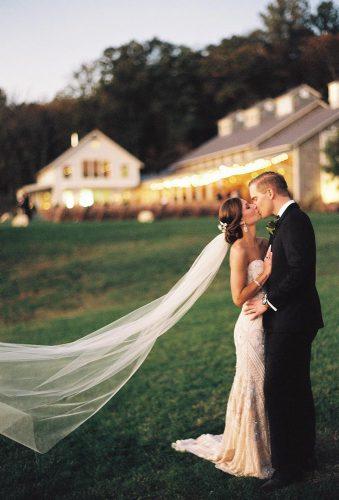 Eric does a great job of having clients relax around him. His focus is to create images that stand the test of time. He values and works towards images that are flawless and personable. His images resonate with his clients and give them a nostalgic feeling.
He is available to travel as he's a destination photographer. His start rate for the most popular package is $15000.
Gianny Campos
Gianny Campos based in Miami, Florida is a destination and portrait wedding photographer. He has a deep love for film, telling stories and the natural lights. Gianny best expresses herself through photographs. All three combine together to make the creation of magical pictures.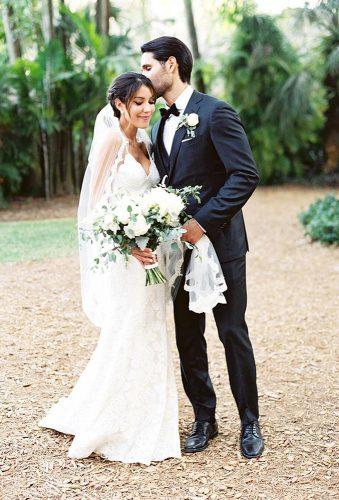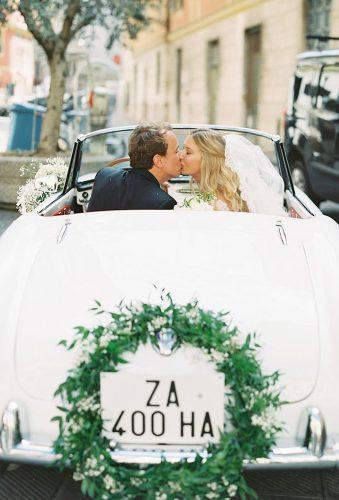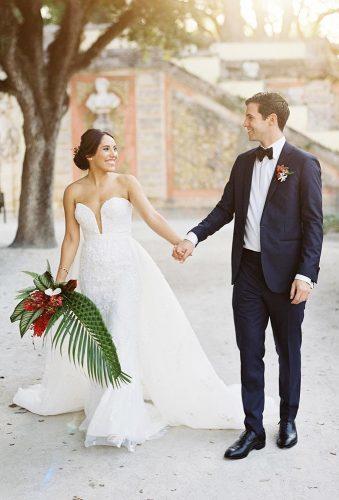 Gianny has a background in fine art and combines it with the documentary as an approach to the job. He uses this style to roll out organic, authentic and timeless pictures. Gianny gears towards capturing all the beauty and essence of your special day. Reviews about Gianny are positive, not a single bad photography review. Gianny is available to travel for a destination wedding. Start charge is $1000 to $3000.
John Dolan
John Dolan of John Dolan photography in New York is an editorial and commercial wedding photographer. He doesn't regard himself as a wedding photographer though, rather he says he's a photographer fascinated by weddings. His main focus is in creating photographs that ring and feel true to the wedding spirit.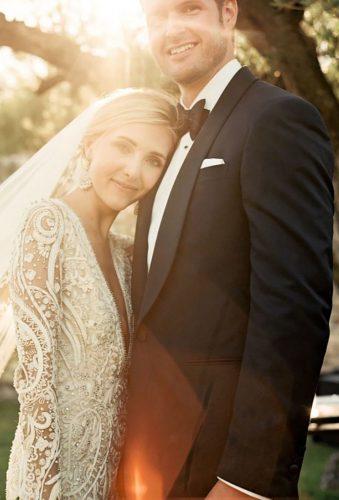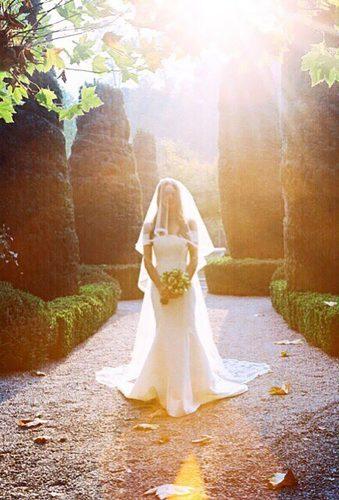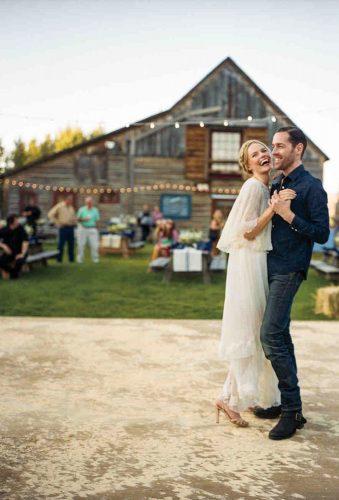 He knows that photographs shape the memories of couples in years to come. So, he wants to always get it right for posterity sake. John is not one to follow a list during shoots. He hates it in particular, rather he leverages on his creativity. John lets his creative juices flow to give the couple the most befitting pictures. He gets ready for travels in a heartbeat if available. His start price is $35,000.
Alex Bramall
Alex Bramall is a fashion and portrait photographer of British origin. He lives in London where his studio is and is quite the popular one. He interacts with royalty as he is the one who took Eugene's wedding pictures. Alex began his journey into photography from the art department of Vogue.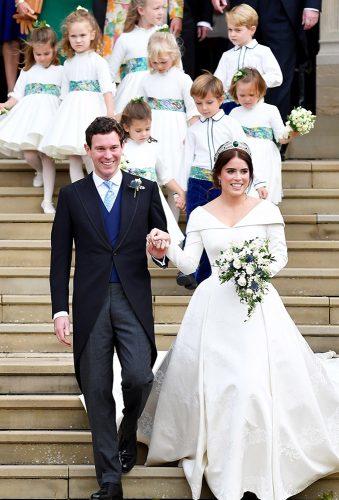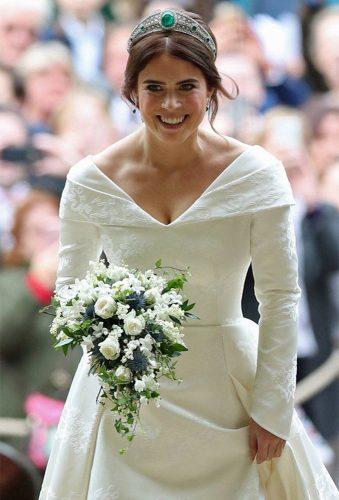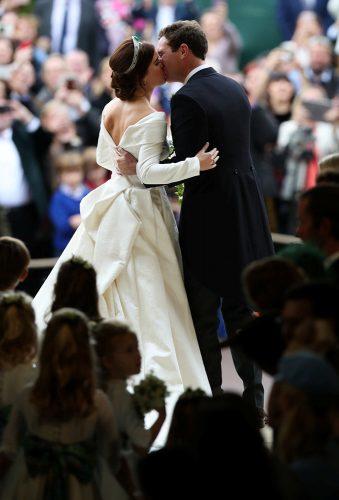 He left to start his own photography company and now, he has his works on vogue. Alex has a strong personality and appeal which he brings to his job. So he is very creative and brings out beauty even from a dumpster. Alex is a world-renowned photographer who loves fashion, portrait, and motion. He is available to travel for destination weddings.
Stephanie Rogers photography
Stephanie Rogers photography based in Austin, Texas is a wedding photography company. This company comprises husband and wife who shoot in a romantic moody style. Bradley and
Stephanie love light and nature's photography. They are some of the most popular contemporary and photojournalism pair.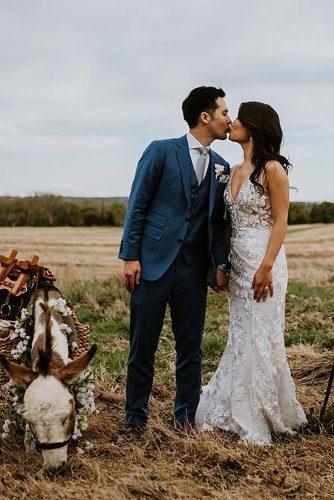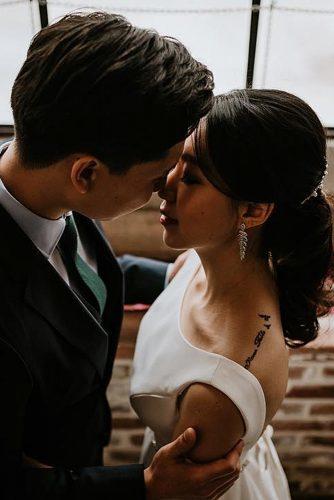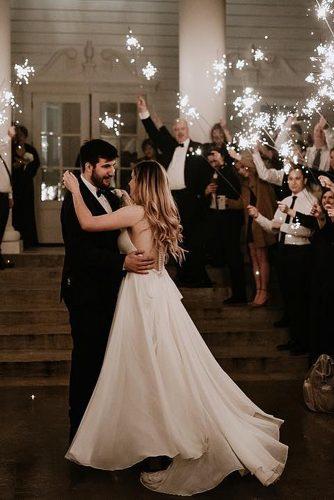 They offer a quality range of boudoir shoots, engagement shoots, and expert toning. Their photo editing and mastery skills are top-notch. One of their best selling point to clients. The create images full of life, emotion, and connection. They are very keen on sourcing out multiple locations for your dream pictures. They take the beauty of nature and match it with your beauty to produce something iconic.
The couple is available to travel to any part of the world with you. Their start rate is $3500 for the most popular package.
Sarah Rogers
This is a photographer who loves global adventure. She is an astounding and professional wedding photographer based in Vancouver. As one of the most popular photographers in the world, she loves to tell the visual stories of couples in love. Her documentation of weddings is very unique, candid and authentic.
Sarah Rogers has sharp eyes and captures raw emotions. She never fails to snatch those intimate moments and keep them safe for the couple. She has a background in design that gives her an edge with the beautification of photos.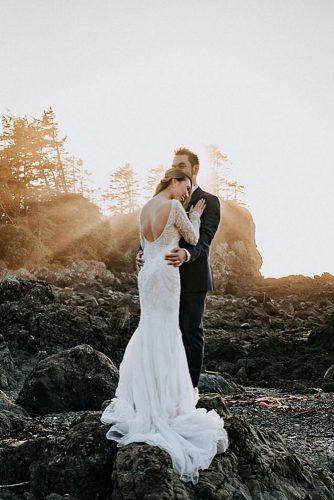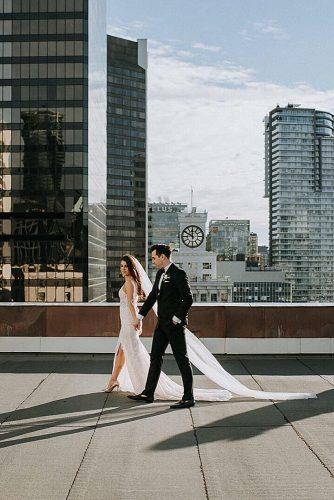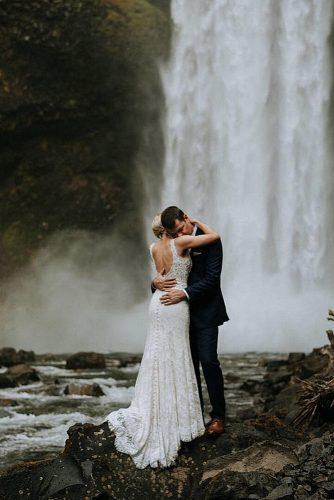 You don't need to find a wedding photographer for better professional wedding photos. She is the perfect person for your big day. She is a big lover of nature, hence a natural with urban environments. Sarah also has an architectural streak which she incorporates into her work. She's an iconic creative who is available to travel anywhere in the world.
The start range of her most popular package is $1000 to $5000
KT Merry
KT of KT Merry photography is a seasoned worldwide destination wedding photographer. She takes sophisticated photographs in exotic and exclusive locations worldwide. She has her base in Miami and California. An adventurous person by nature, she keeps exploring and seeking beauty in life.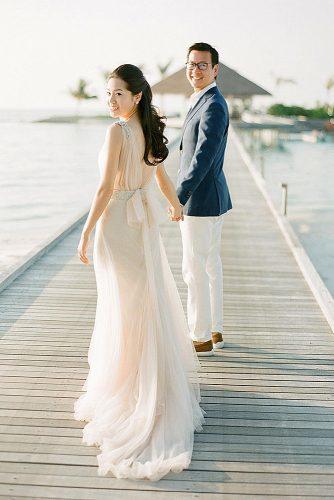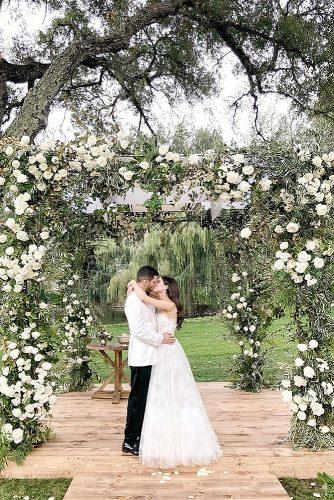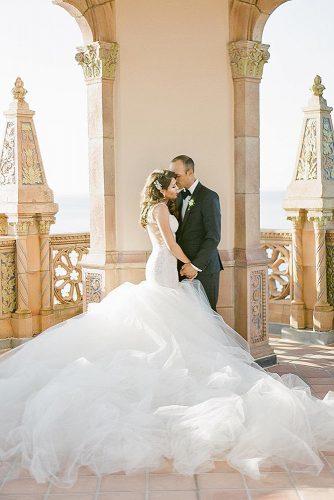 KT is an expert professional wedding photographer who uses lighting, composition, style to her advantage. She is keen on creating images that have no shelf life but endures time. This photographer finds and creates a balance between the raw and curated, the real and composed.
Her outfit is sound in telling the story of your love journey in a unique and compelling way. She intelligently combines an artful and film approach to create graceful, honest and natural images. KT is exceptional in editorial, fine art and photojournalism. She is available to travel internationally. Her start rate for the most popular package is $15000.
Caleb Jordan Lee
Caleb Jordan Lee is the leader of East West Productions based in Virginia. The works of East West Productions are toasts to every high profile wedding magazines running. Planners and celebrity journals draw inspiration from their works for clients. Caleb says East West is out there to craft timeless motion pictures. This he does through wedding motion films.
East West has specialties on the expert use of videography and cinematography. Caleb loves the pure natural lighting and power of storytelling. This is with strong black coffee in hand. His production team work with different styles which include fine art, portrait, and film.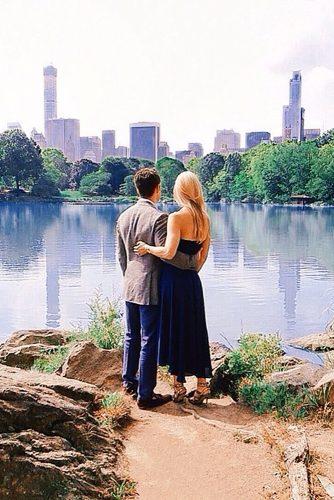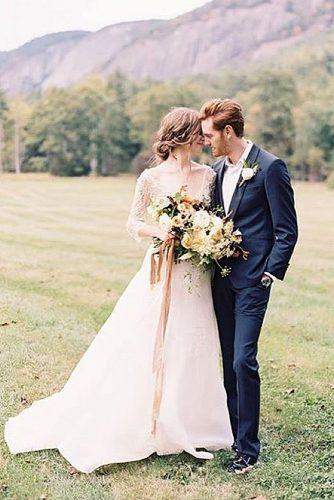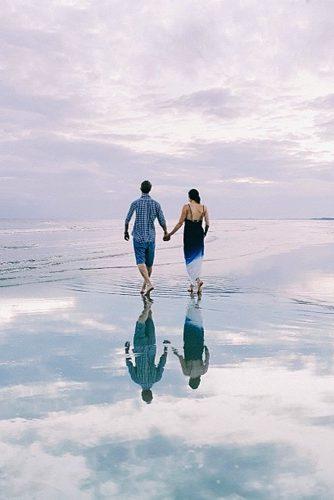 He loves traveling to shoot destination weddings, and that's what he does most. Caleb has a goal of crafting timeless and emotional pieces of art to forever cherish. He is available to travel to your destination, as nature's beauty attracts him. Caleb is a happy go lucky man with an easy view on life and its contrasting beauty.
His start fee for the most popular package is $20,000.
Ryan Ray
Ryan Ray is the boss of Ryan Ray photography in Denton, Texas. It is one of the most sought after wedding photography companies in the world. Ryan is into fine art, and film wedding photography. He is hardly in Texas as he travels worldwide for his works.
Ryan says the reason why his work stands out is that he approaches them with professionalism and enthusiasm. He steps in with a positive attitude and cares deeply about all his clients. Ryan tries to understand what kind of pictures they want and how they want their story.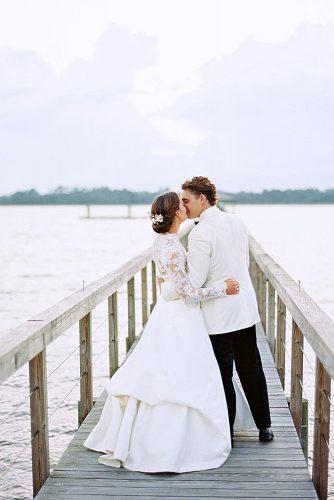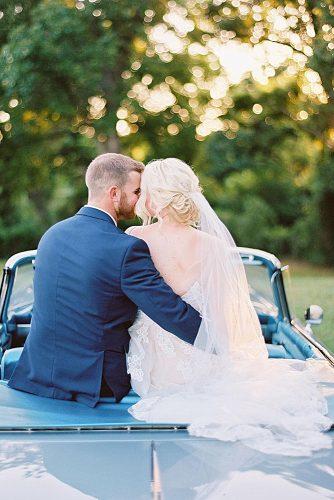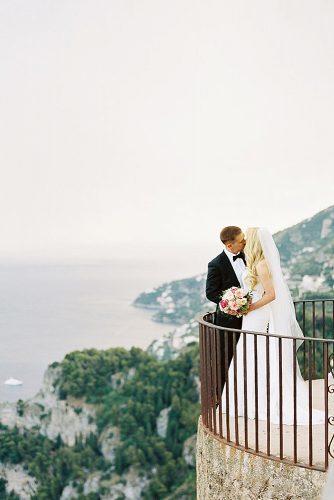 Then he dives in and gives them that. He sees every new work as unique and works on it with a fresh view. He insists that there is something new to learn from every job he does.
Photography is a tool which he uses to create images that tell beautiful stories. He shoots and does not miss the tiny and whimsical real connections that couples share. Photography is about avenue through which he expresses his love for people and beauty.
He is ready to travel at short notice. His starting price range is $7000 to $9000.
Cinzia Bruschini
Cinzia Bruschini of The Lane Photography has her base in London. She loves lifestyle and destination photography, an area where she cashes in the most. She runs her photography company with a team of multi-talented artistic photographers. Between them, they specialize in portraiture, cultural, artistic, classic, and nature photography.
They are also experts in black and white, contemporary, conceptual and destination photography.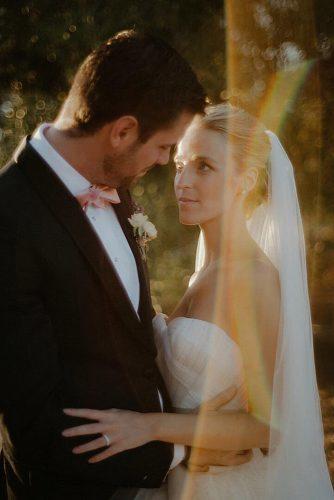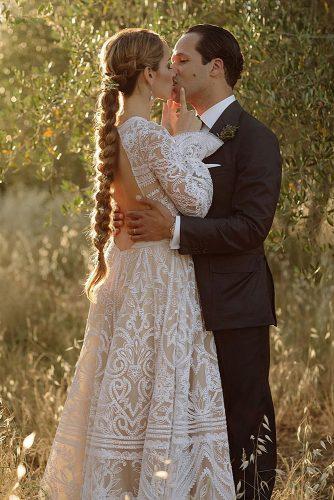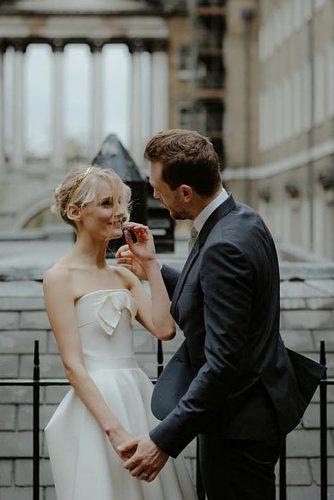 She is quite a huge fan fascinated by the dynamics of editorial photography and weddings. She understands that beyond the merry of a wedding party, the pictures are for a lifetime. Her team members are very artistic and professional wedding photographers. Each of them brings an inquisitive eye and honest approach to their craft. They deliver stellar performances on every job. This is because, with Cinzia, there are no do-overs, only first touch perfection!
She believes in quality, emotions, connections and she delivers nothing short of that. She is one of the most popular photographers in the world. A feature on the biggest wedding and fashion journals around.
She and the team are available to travel to any destination in the world. Her start fee is $12000.
Corbin Gurkin
Corbin Gurkin of Corbin photography is that wanderlust and romantic photographer you need. She is a destination professional wedding photographer with lots of spontaneity. She takes advantage of that, combines it with composition, light, and color to create something breathtaking. Her works are elements which align in as she captures through the blink of an eye.
The beauty and compelling nature of her photos draw you in, in a graceful manner. She is the perfect marriage photographer for the laid back, adventurous couple. The bohemian and classical couple are not left out. Her manipulation of tones, color, and nature leave a whimsical feel on the photos.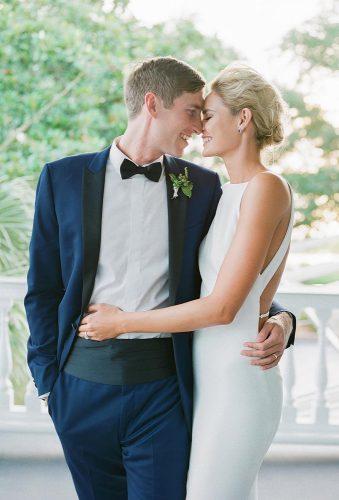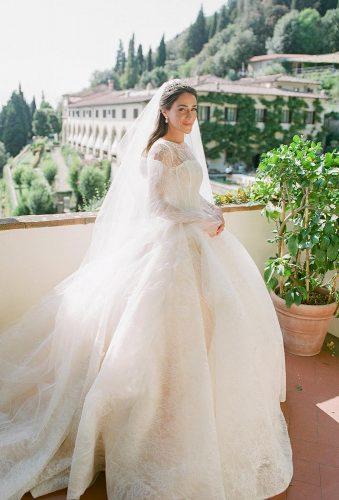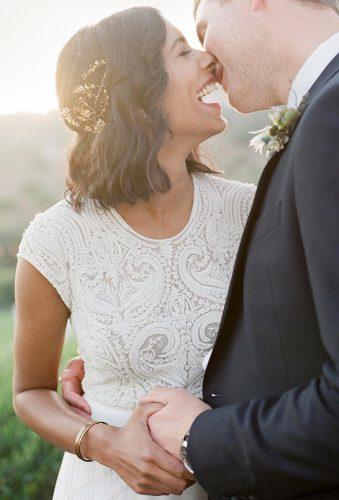 Her focus on painting and drawing, subtle lighting and interesting framing makes her stand out. As a free-spirited creative, she shuttles between Charleston, California and New England. She is available to travel the world.
Her start rate for wedding coverage is $15000.
Greg Finck
Greg has his office in Paris and specializes in shooting high medium format film. He believes that it provides an unrivaled quality and looks to his images. The authenticity, uniqueness, and elegance that film brings to the digital era enthrall him. The works of Greg are elegant, timeless, and natural.
His clienteles are well connected and exclusive. He travels around the world to capture its beauty and mystery. Greg is an expert at capturing his subjects in their most honest states. He has a deep background and a huge love for fashion. And that is where his inspirations and influence come from.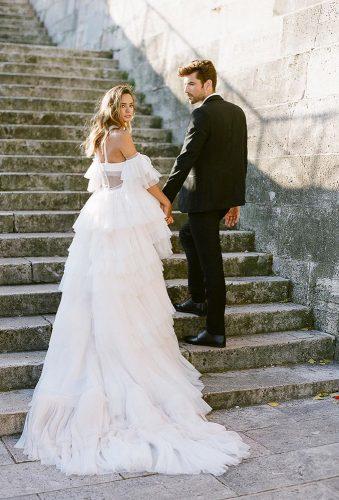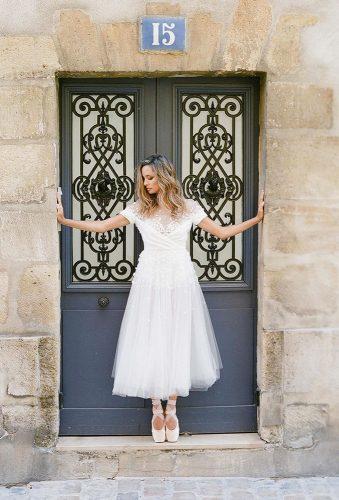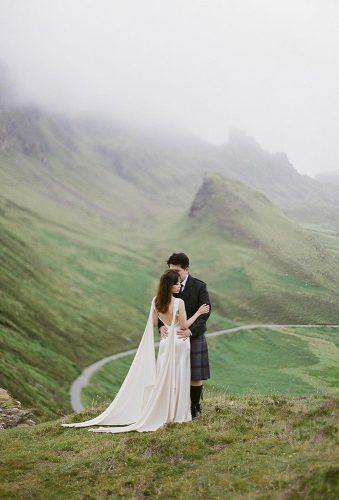 He loves the countryside and appreciates the untouched beauty of nature. Greg is swift, fast, precise, and perfect in his art. He says the importance of craft in his work cannot be overemphasized. Greg loves luxury and destination weddings rooted in culture. There is beauty in diversity, he believes.
He's available to travel and his start price is upwards from $10000.
Donna Newman
Donna Newman has her office base with her husband in Miami, Florida. She specializes in fashion, wedding and family photography. Her husband specializes in film production for the group. Together they made their photography company an iconic one. To many, Donna is a perfectionist and she takes this attitude into everything she does.
Her clients have their minds at rest when she handles their job. She has a way of making them forget that they are before a camera. Versed in still photography for over 20 years, she captures clients at the best angles. She also produces and directs commercials, which has put her on the list of most popular worldwide.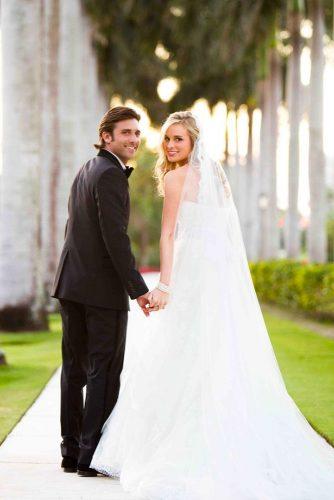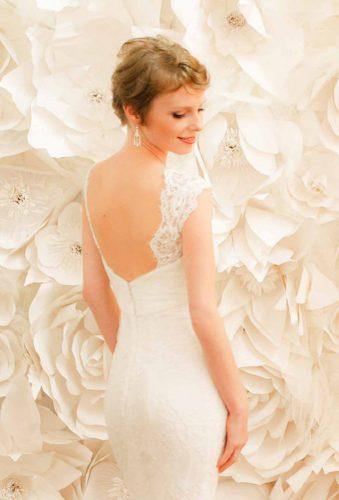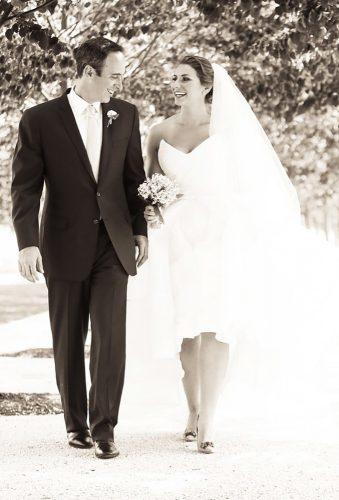 Her genius streak for catching subtle intimate moments to perfection makes her a toast amongst couples. She features of worldwide magazines such as Vogue, Martha Stewart, and the likes. She does most of her work in Florida and around, but is available to travel worldwide.
Her fee starts at $11000.
Leila Scarfiotti
Leila Scarfiotti is all shades of amazing as she takes us through her love for photography. Based in Tuscany, she is a fine art photographer with an adventurous streak. Leila says that photography is the only language she understands. Photography in her words captures true magic, emotions, and the moments between.
She sees the world and the small things that make the day incredible through photography.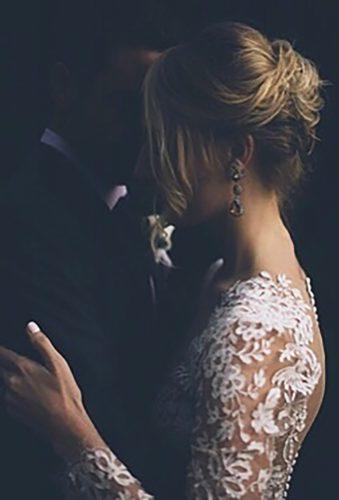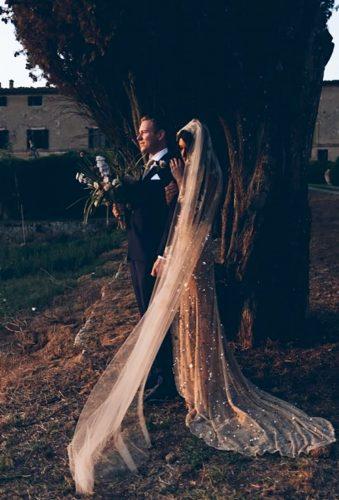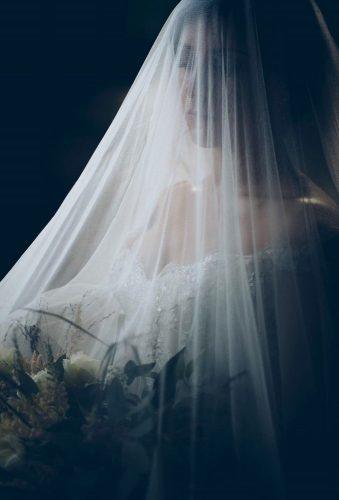 Leila delights in her natural, clean, intimate and unobtrusive approach to photography. She explores nature and this puts her creation in a league of its own. Leila's clients are unique and she loves to tell their stories to perfection. She says they deserve the best of her and her creative genius. Hence she books only 25 weddings a year at most.
She is available to travel anywhere in the world, as it's her first love. Her start rate is $6000.
Every other aspect of your wedding day will fade out after the wedding. Only your wedding photographers give you memories to keep for a lifetime. If you will splurge on wedding services, get you the best professional wedding photographer. Being the best is more than having all the right instruments. Their expertise and delivery are the main points. This is why everyone on our list is worth their weight in gold. They are experts with precise and quality delivery. Each with their special strengths will make your big day unforgettable!