Dahlias are breathtakingly gorgeous, symmetrical flowers that many brides want in their wedding bouquet. Asides from their practical affordability and beauty, these blooms have a long growing season and so they are available many times of the year. This is why with dahlias there are so many wedding bouquet ideas.
Dahlias wedding bouquets are also a loving favorite because of the many varieties of this magnificent flower. It comes in a lot of shapes, colors, and hues, and gives so many options to create bedazzling bouquets. You could try cactus dahlias, waterlily shaped dahlias, single-flowered dahlias and more. There is also a popular favorite, the Café au Lait dahlia, also known as the dinner plate dahlia, which is huge and grows in different hues of peach ivory, creamy pink and rose hues. Below we give you a number of dahlia flower arrangements ideas which you could try for your wedding aesthetic.
Photo 1-3: Stylish Boho
Source: Love and embers photography, Jodi & Kurt Baier via instagram, Phil Chester Photography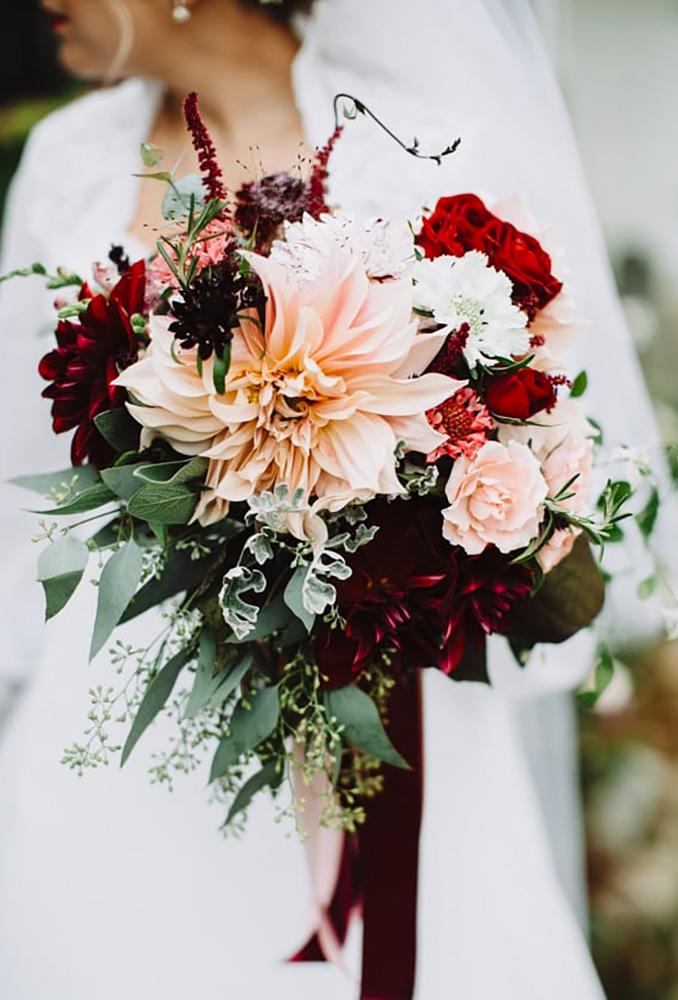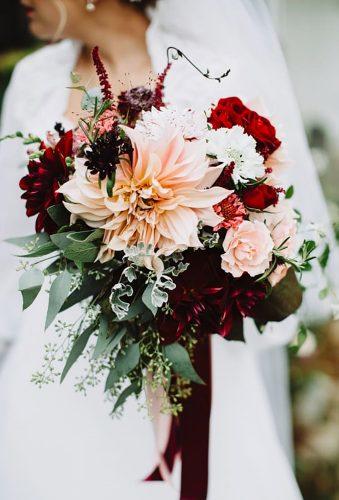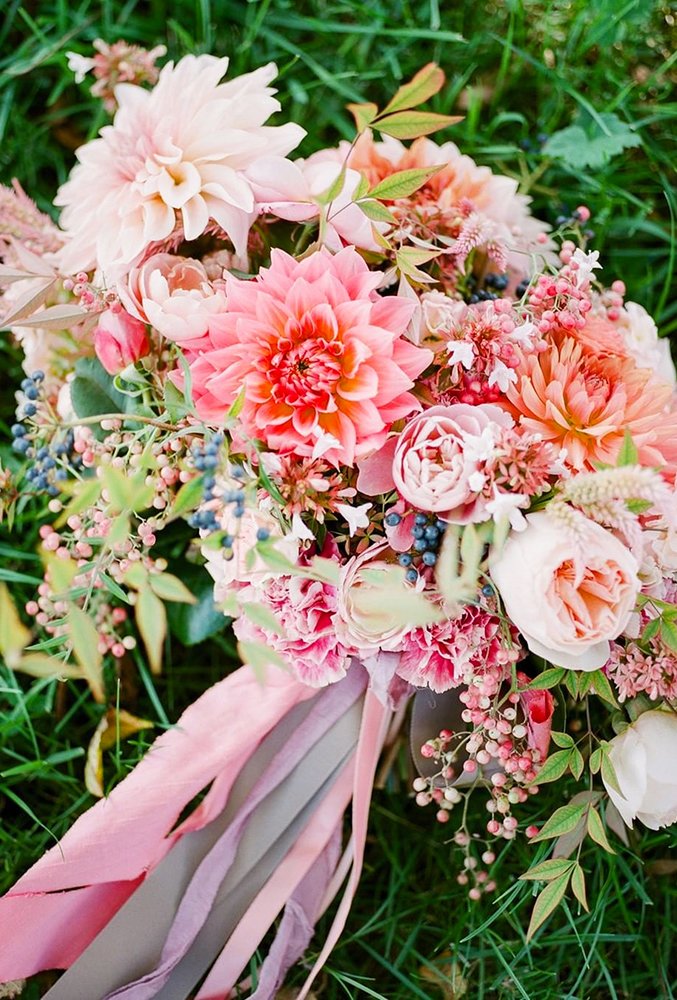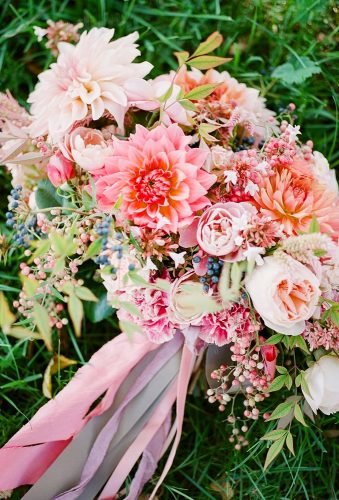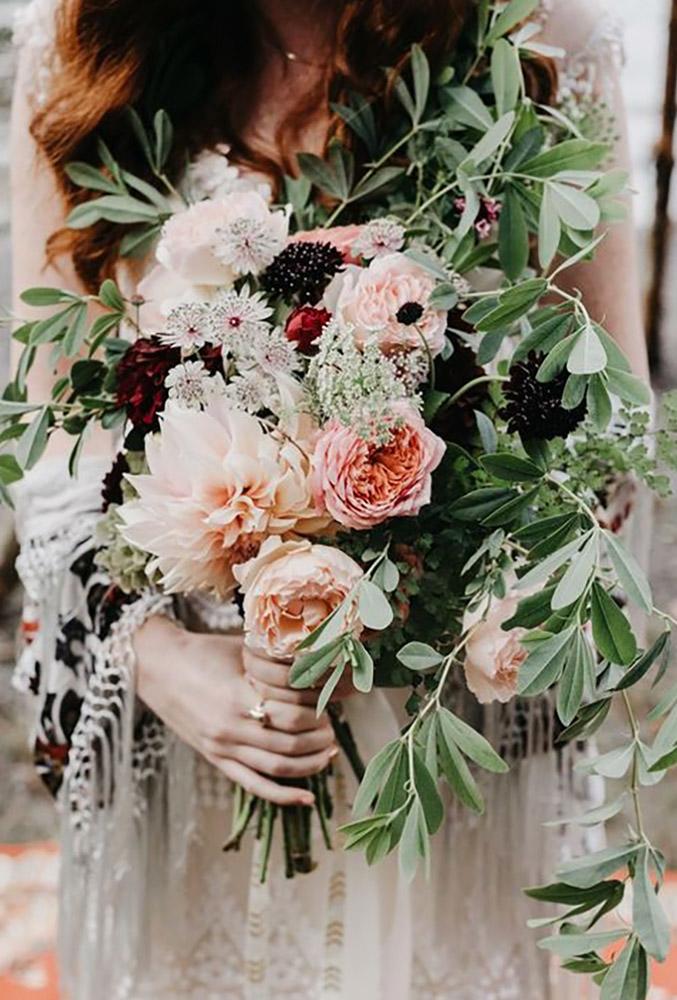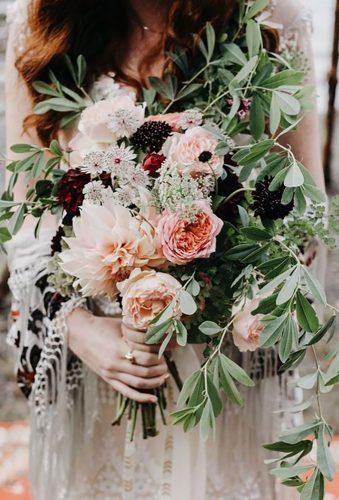 Seeded eucalyptus, dahlias, wax flower, dusty miller and astilbe to create a romantic bouquet.
Photo 4-6: Wonderful Flower Cascade
Source: Poetiquefloral via instagram, Emily Wren via instagram, Oliviasbridalhouse via instagram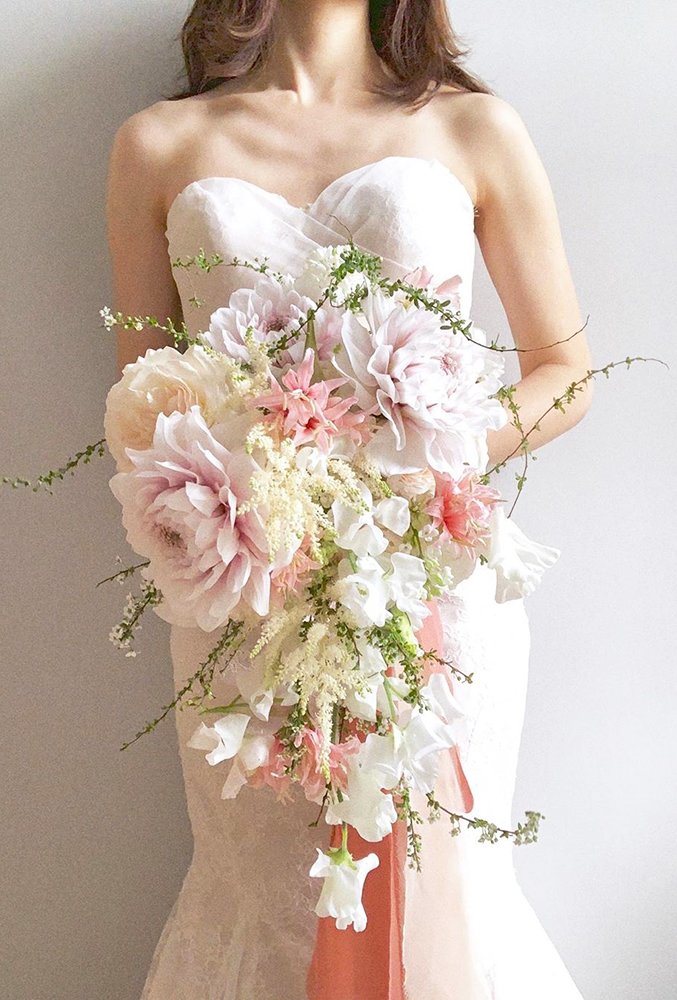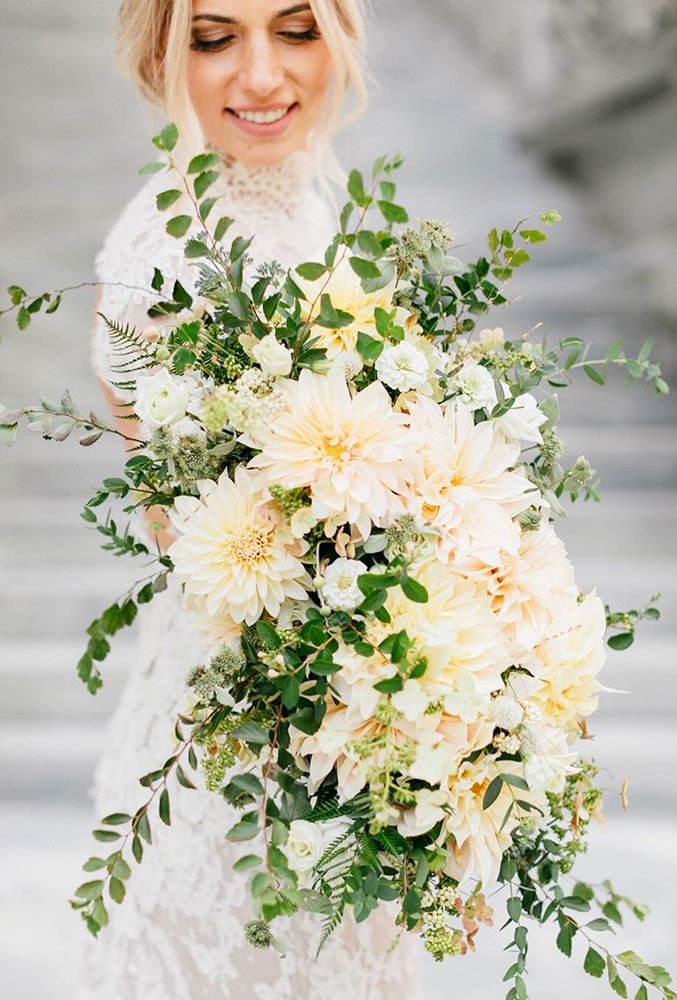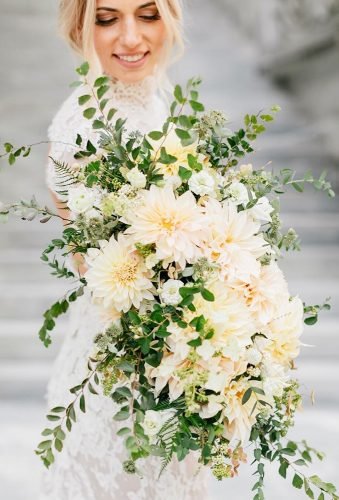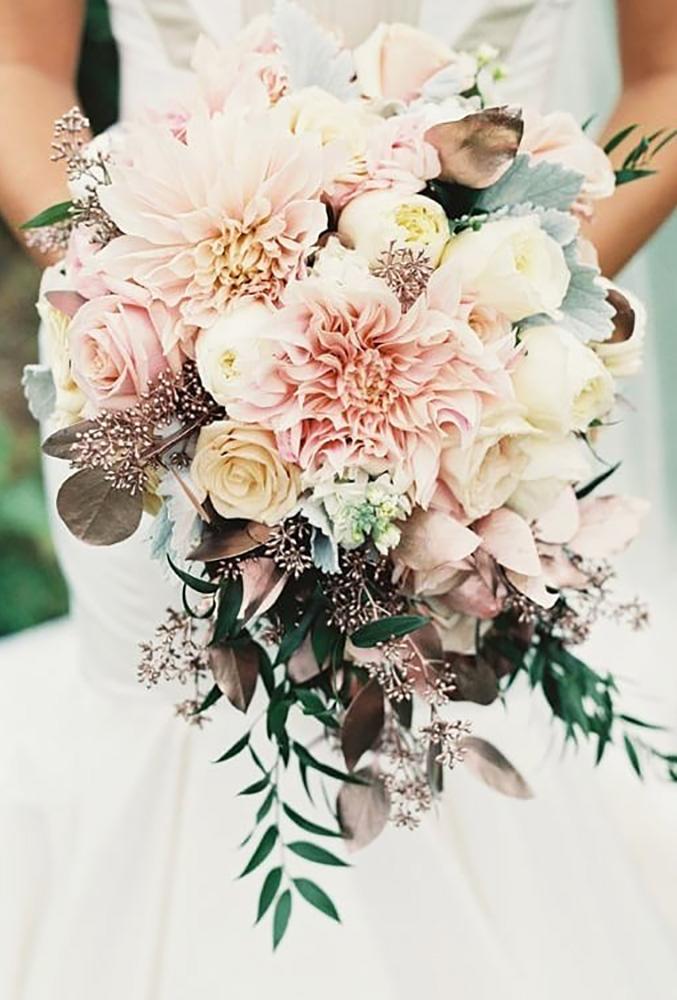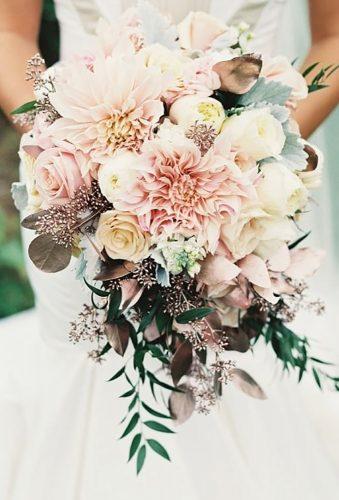 Surround these huge beauties with accents of tulips, pink lilies, small burgundy sprouts and cascading ivy.
Photo 7-9: Single Dahlias Wedding Bouquets
Source: Zalia Melyne via instagram, MeewMeew Studios, Curtis Wiklund via instagram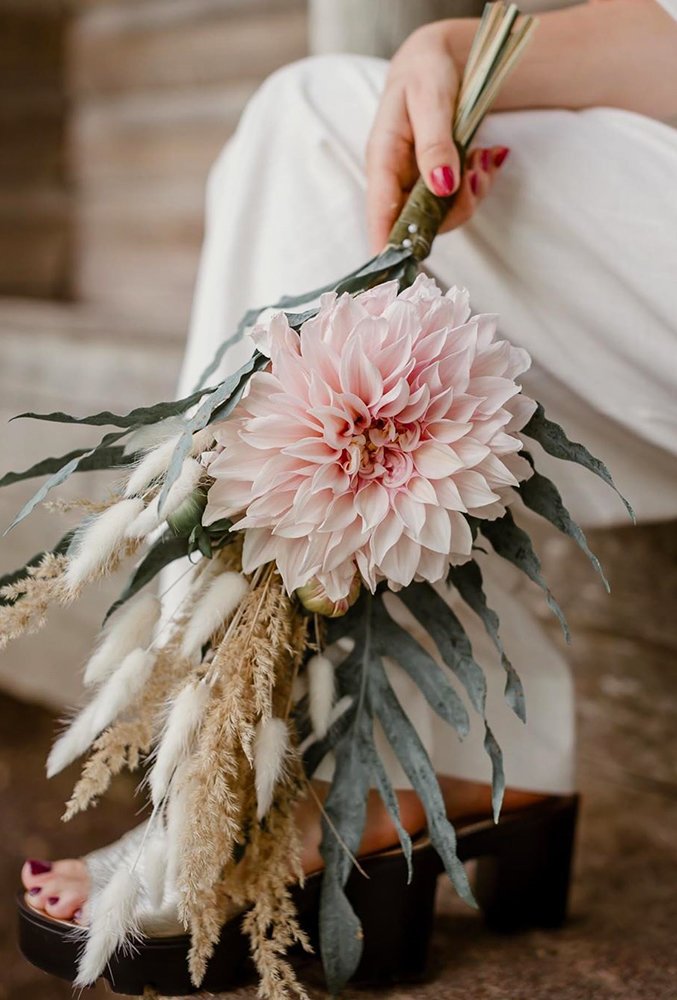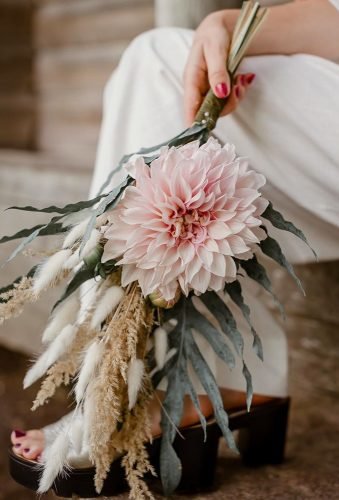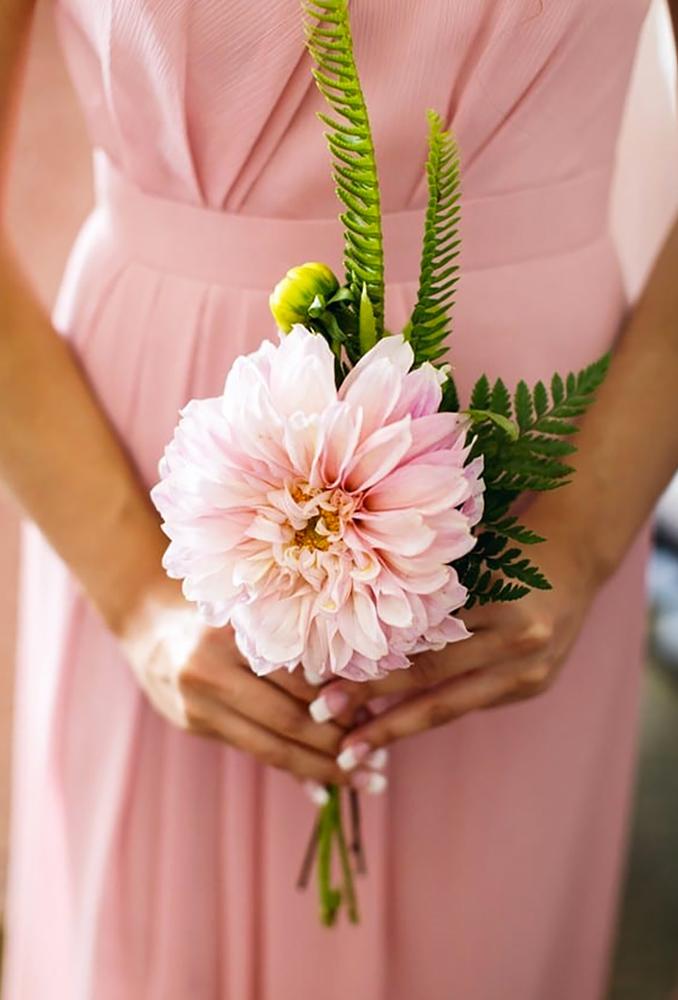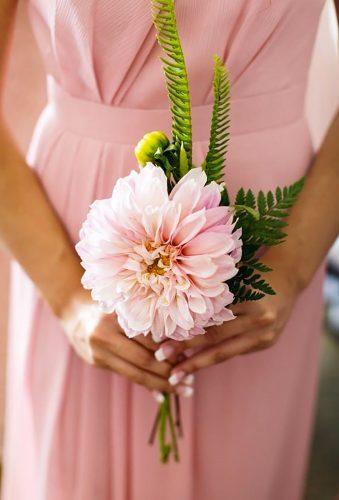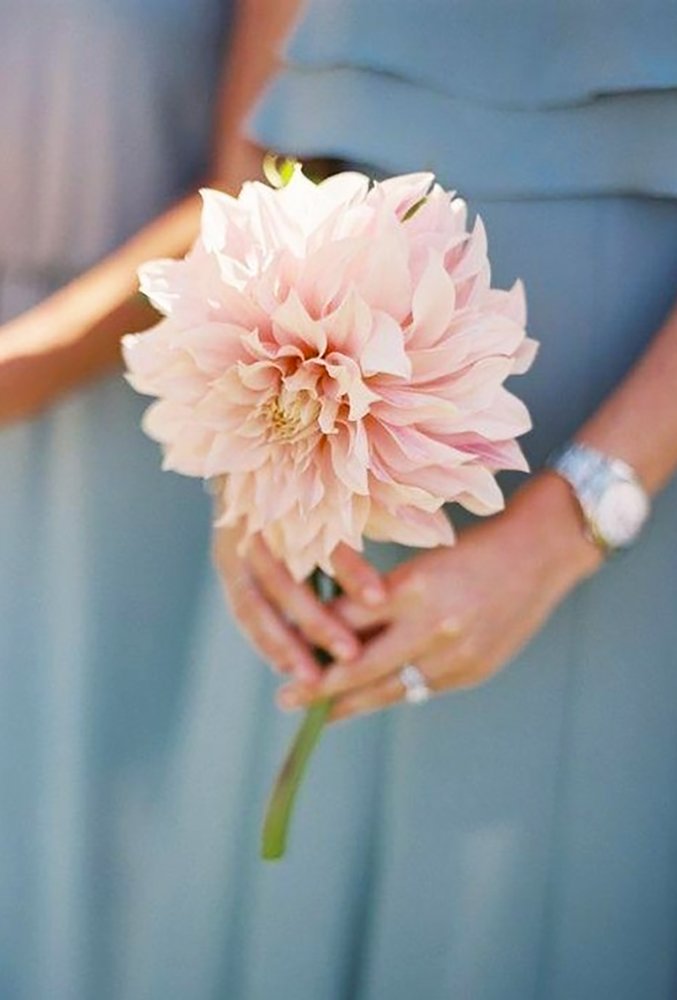 Make this huge dahlias the center focus of your bouquet and accent it with deep colored roses, collarette dahlia blooms and some greens.
Photo 10-12: Classic Ideas
Source: Michellepetersonphotography via Instagram, Carrie Richards via instagram, Olgakubrakphotography via instagram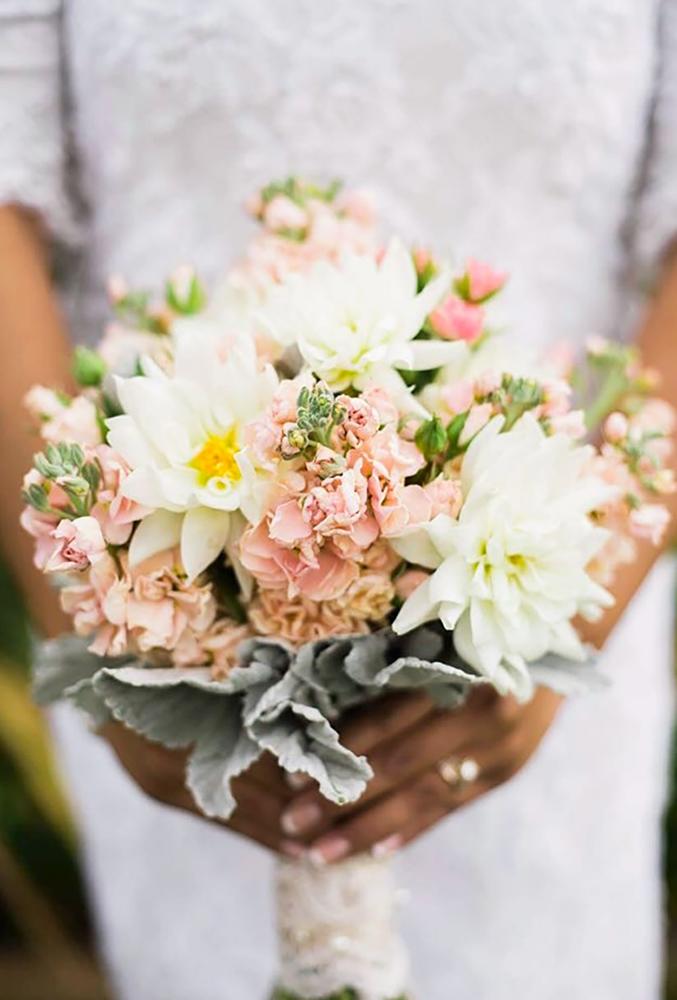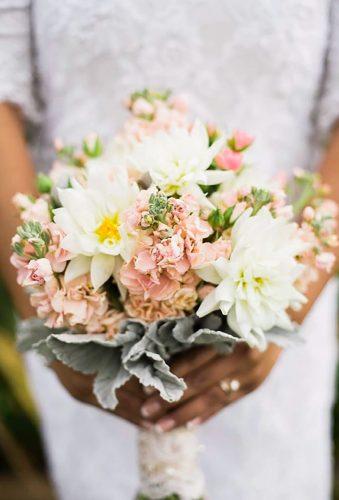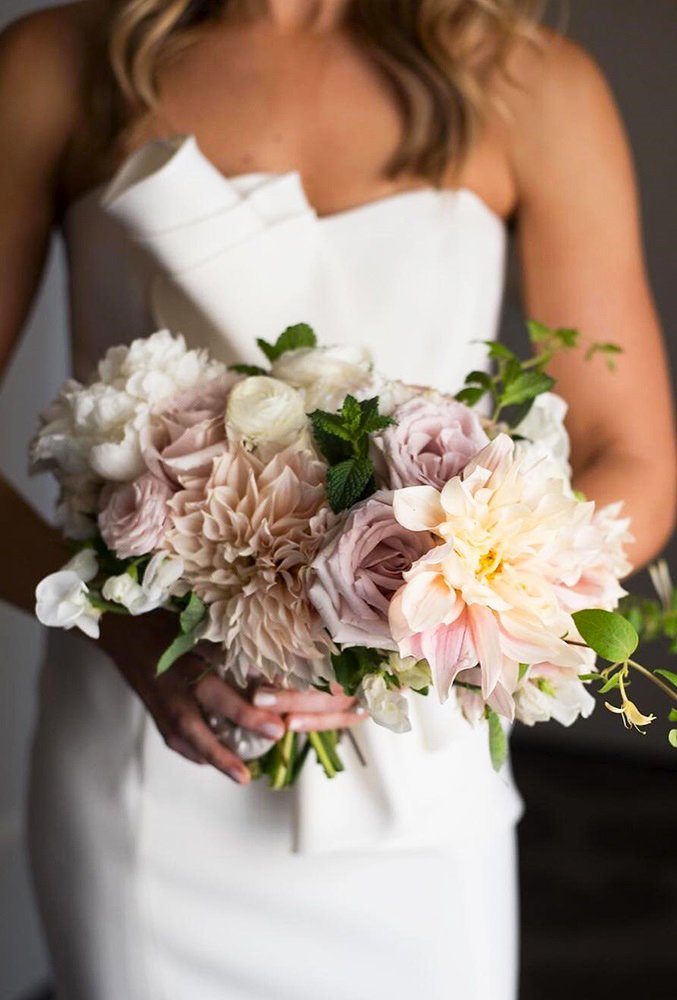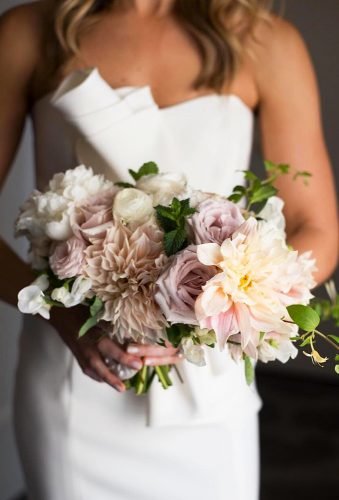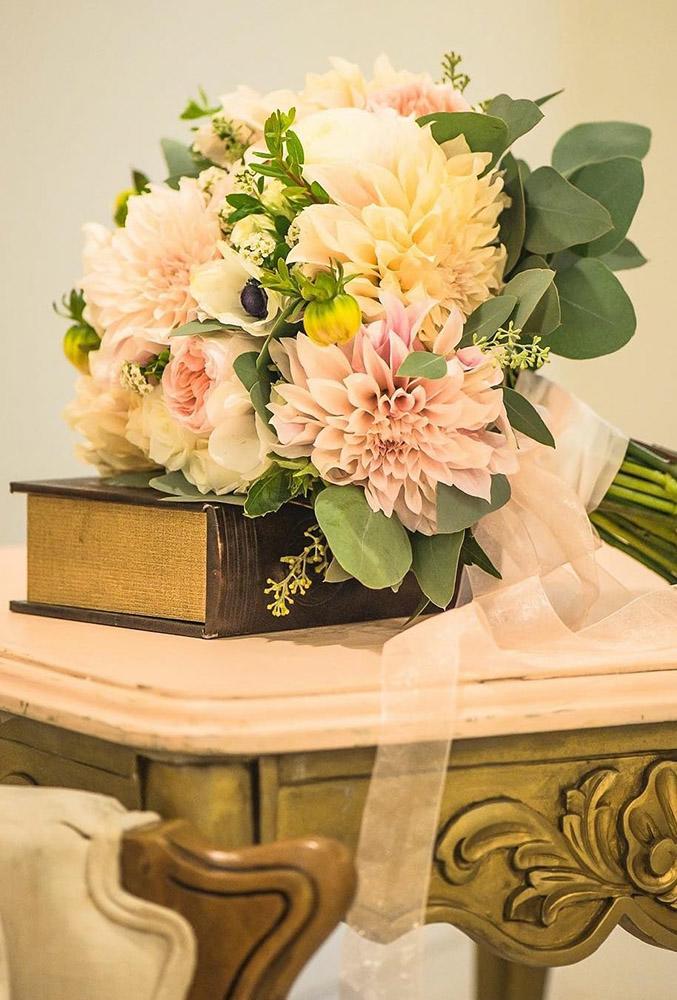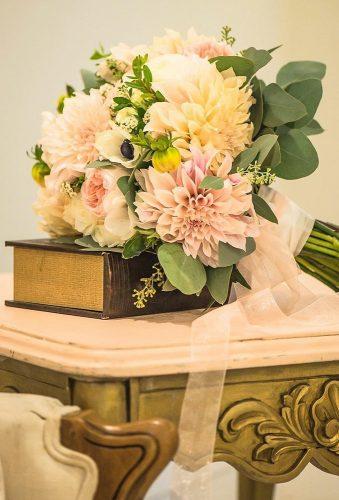 Wildflowers, garden roses, dahlias, astilbe and greenery for a pale pink bouquet.
Photo 13-15: Simple Wedding Bouquets
Source: Teak & Twine via instagram Laura Ivanova Photography via instagram Kelli Hunt Photography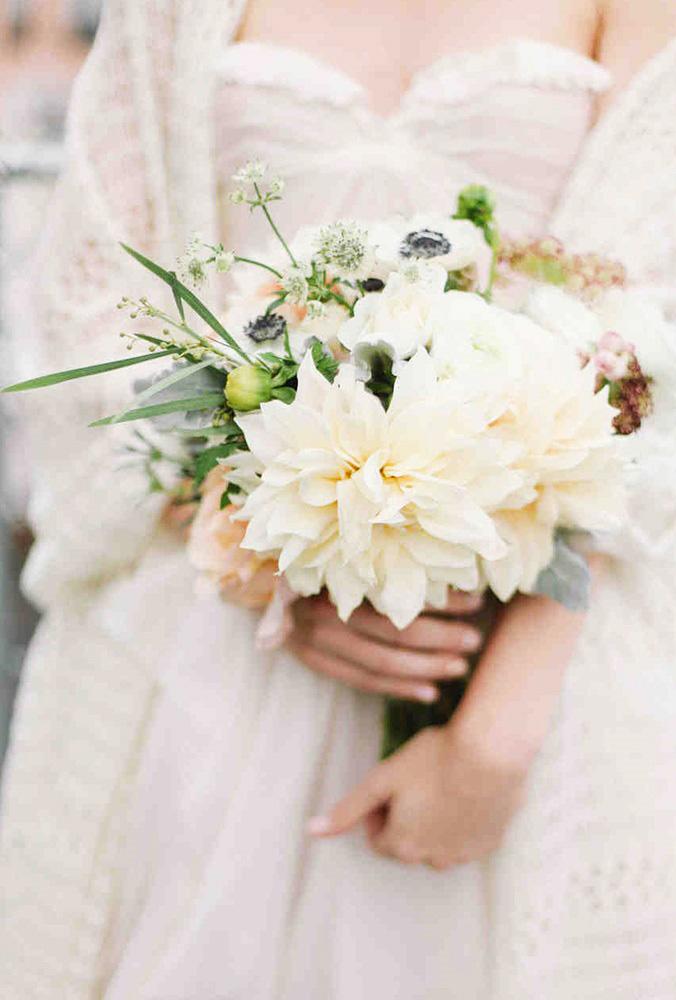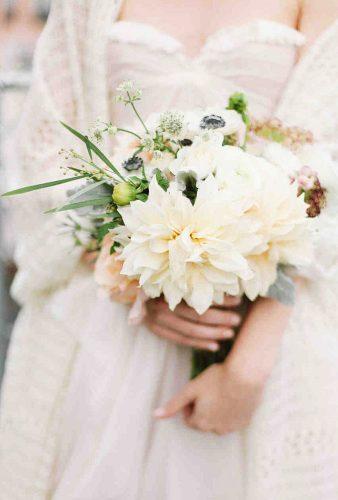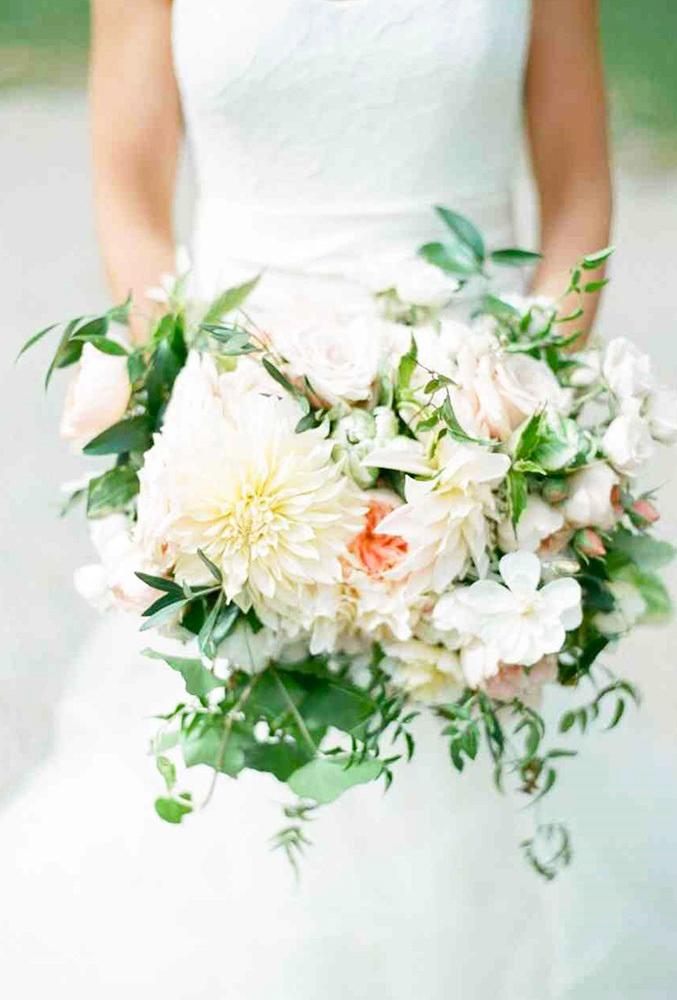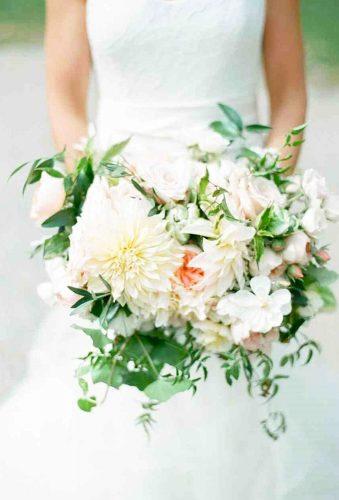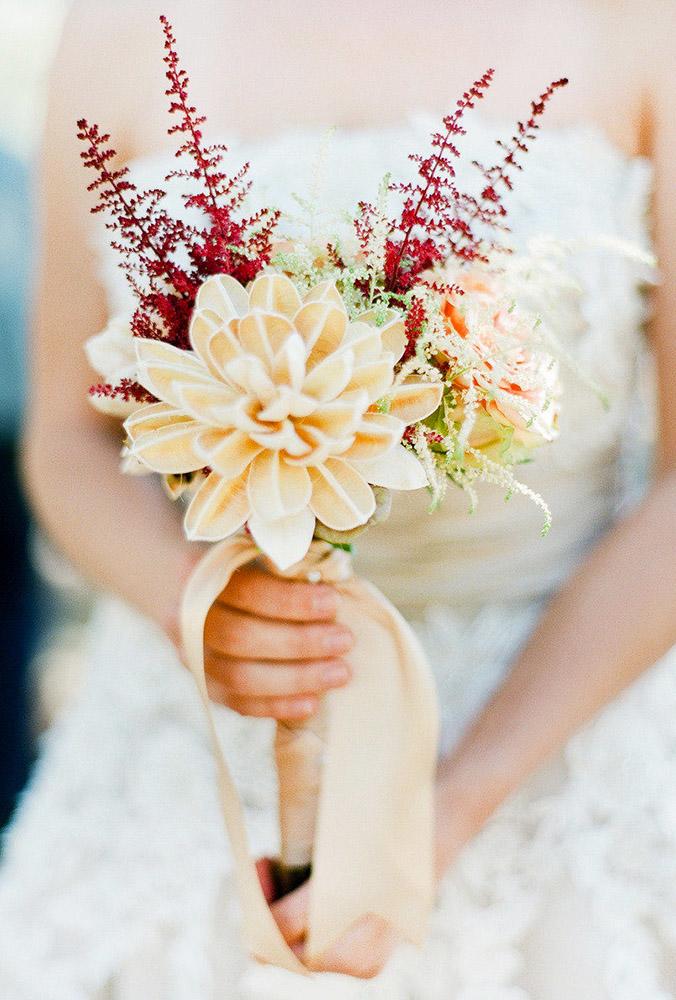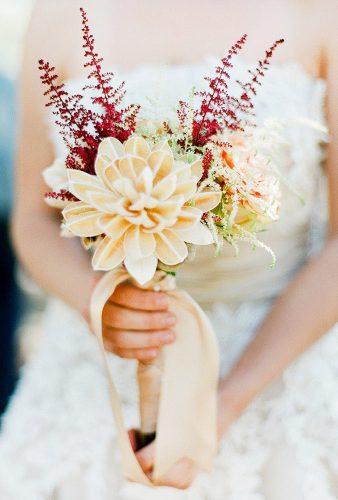 Mix dahlias, succulents and roses with a loose base of greenery for a simple, yet gorgeous arrangement.
Photo 16-18: Bouquets With Wild Flower
Source: Ashley Link Photography, One Love Photo, Victoria Phipps via instagram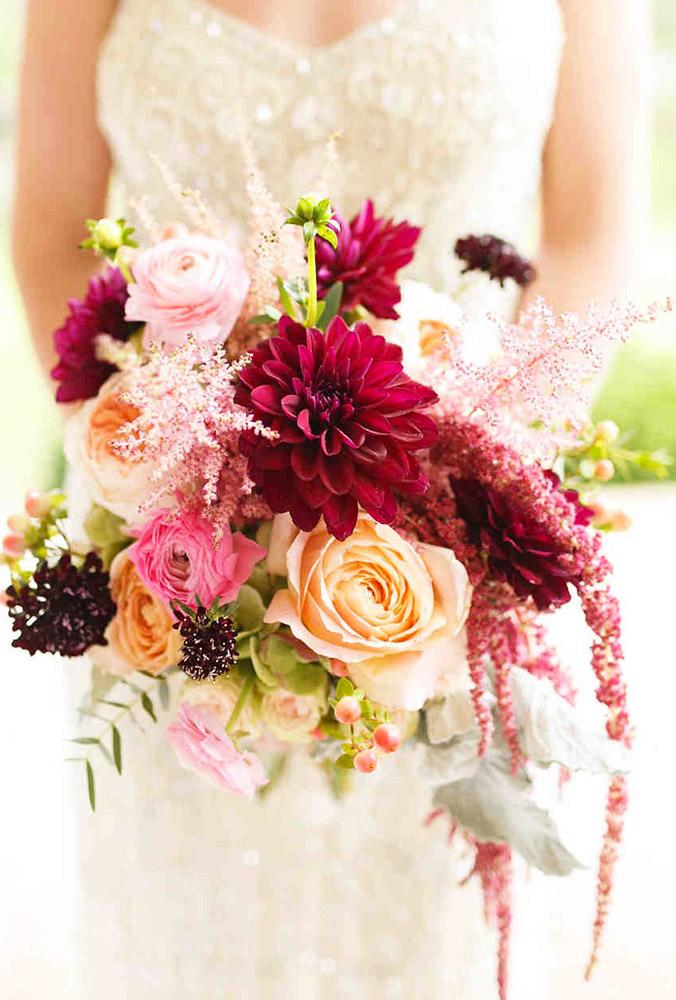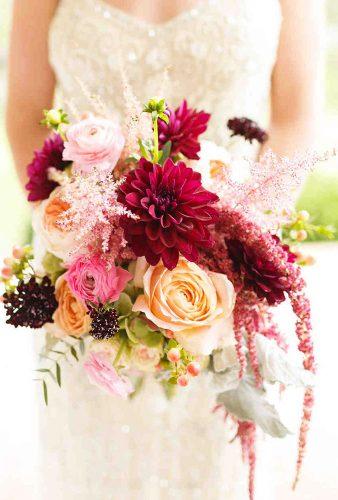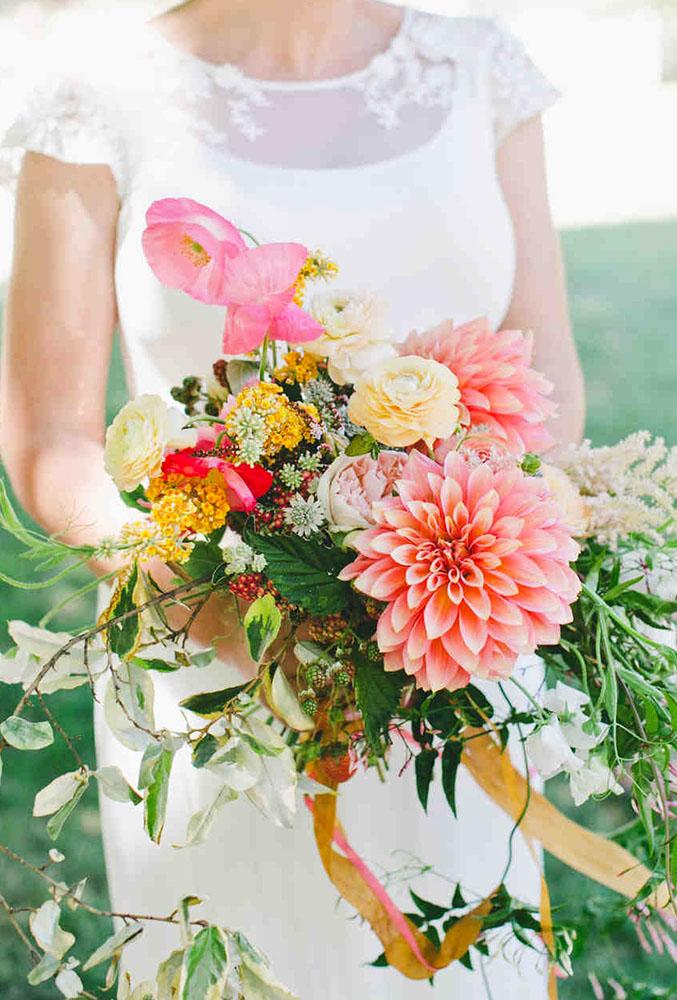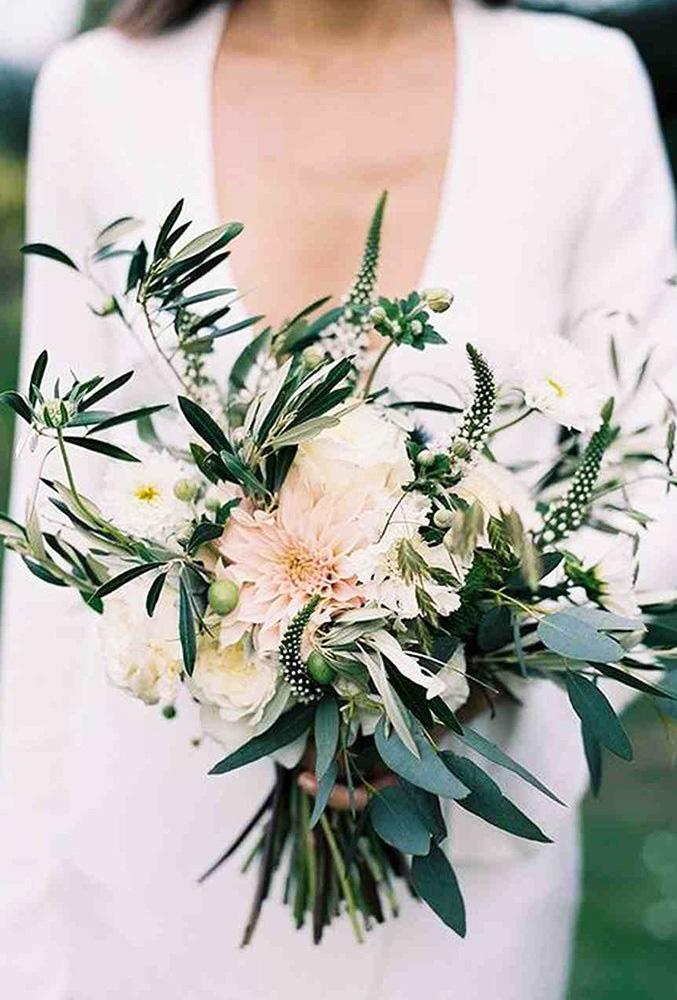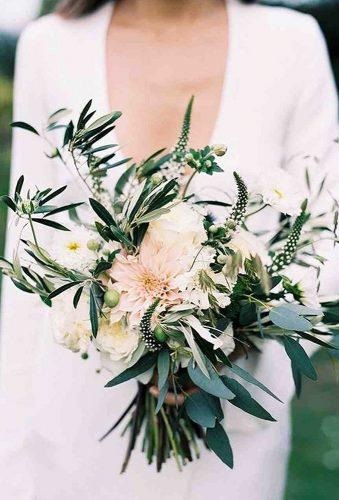 Create a floral clutch with a bit of everything in bloom from neutral astilbe, to spray roses, pink berries, blush pink dahlias and greenery for a romantic floral arrangement.
Photo 19-21: Trendy Burgundy Composition
Source: Chaz Cruz via instagram, Fine Art Wedding Photographer , Mountainairegatherings via instagram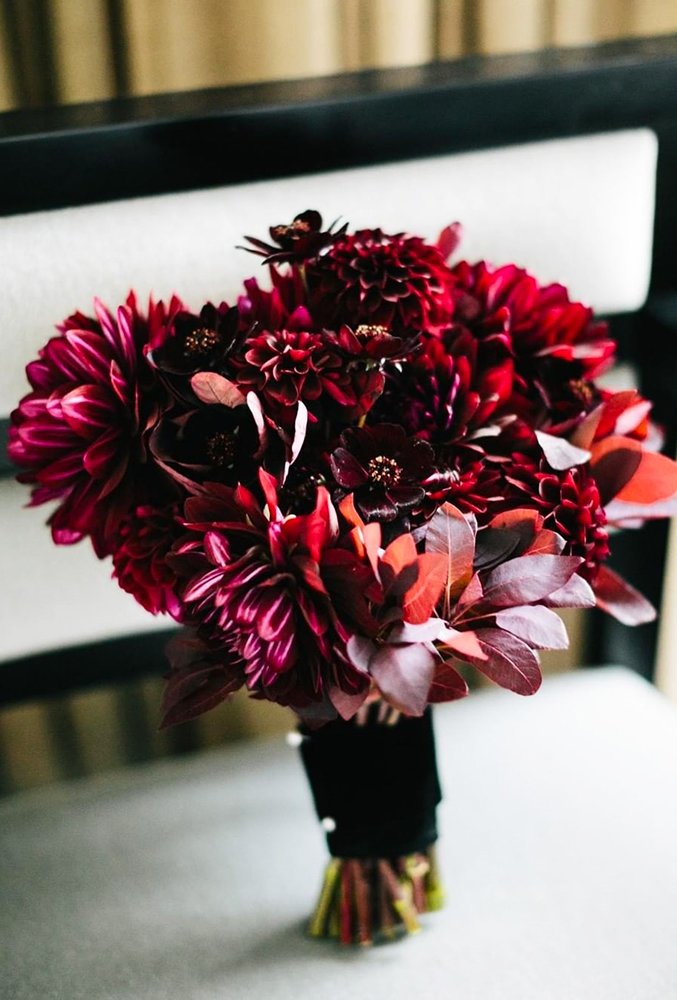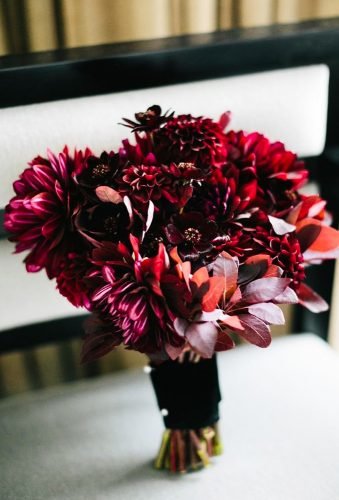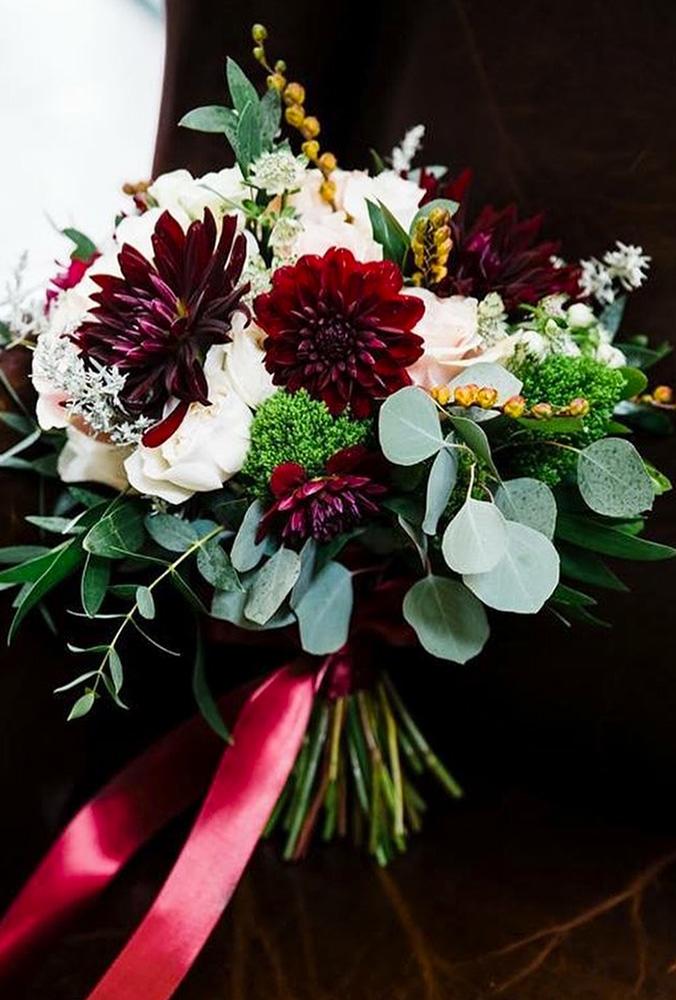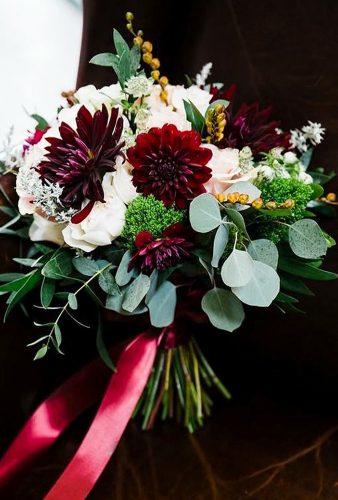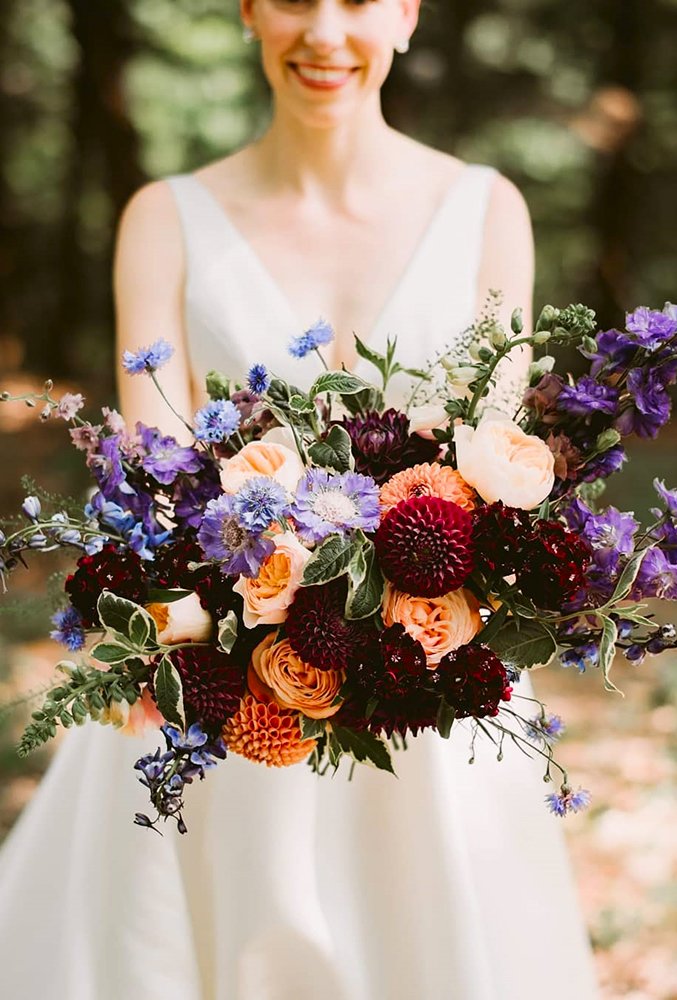 Create a burgundy dahlia bouquet with almost black, wine hued dahlias and pair with similar colored anemones. For a bit of brightness add purple and textured green leaves.
Photo 22-24: White Bouquets
Source: Laura Fine Art Photographer via instagram, Jake Necia Odening, Aodellphoto via instagram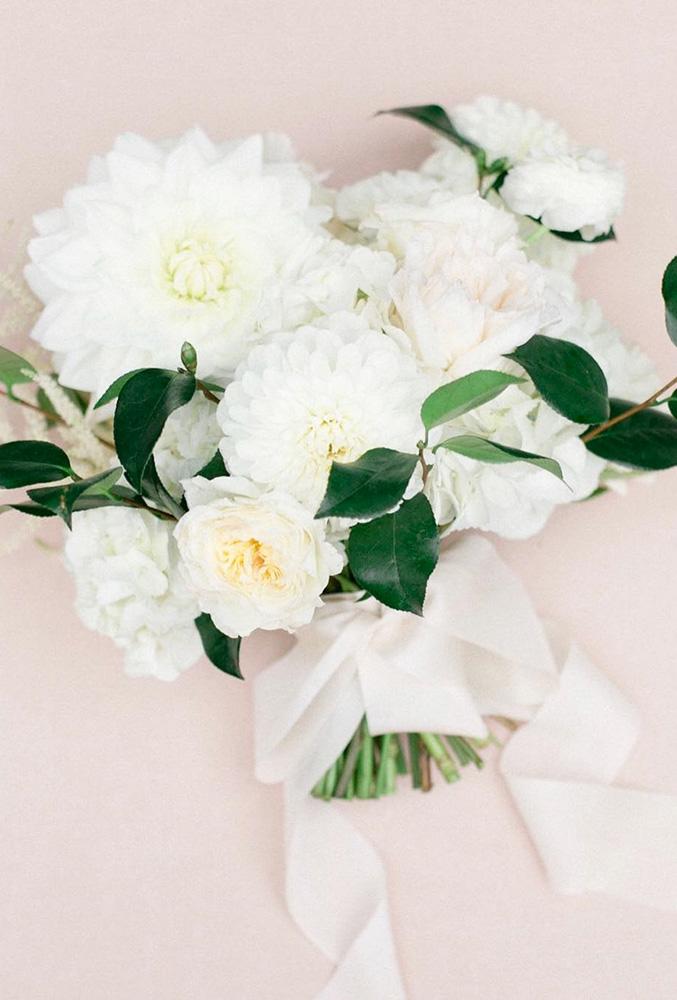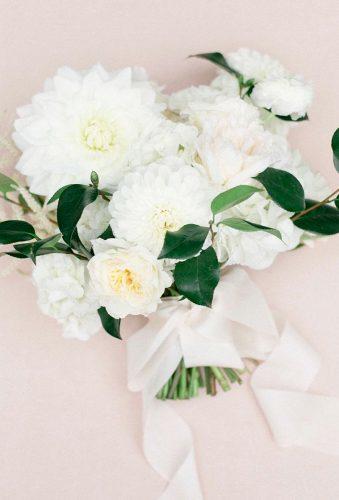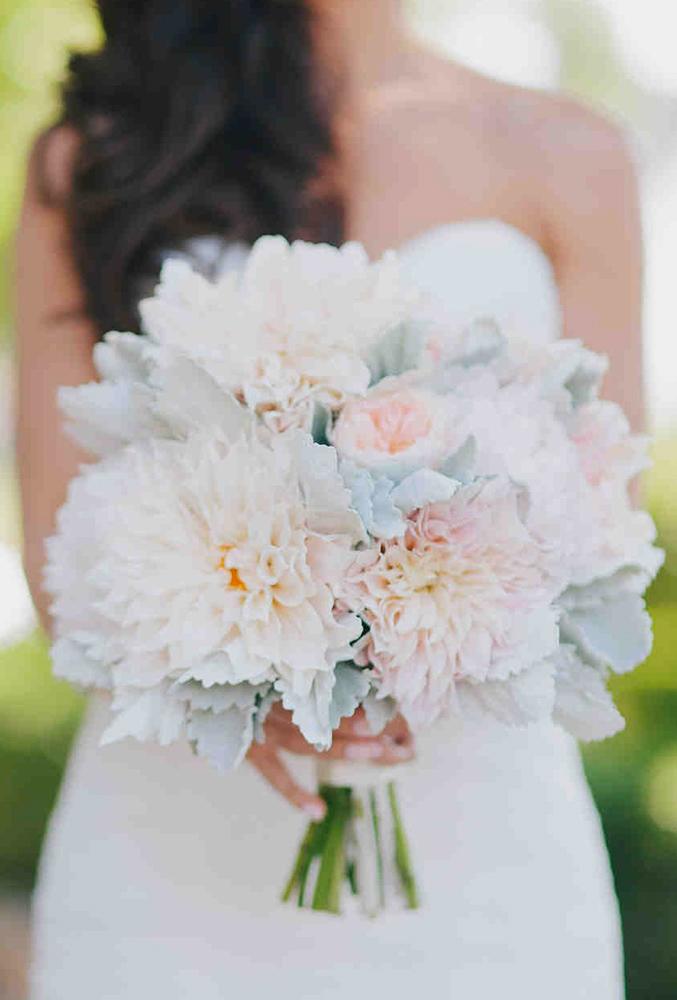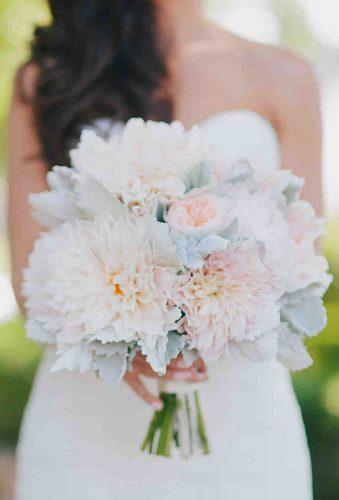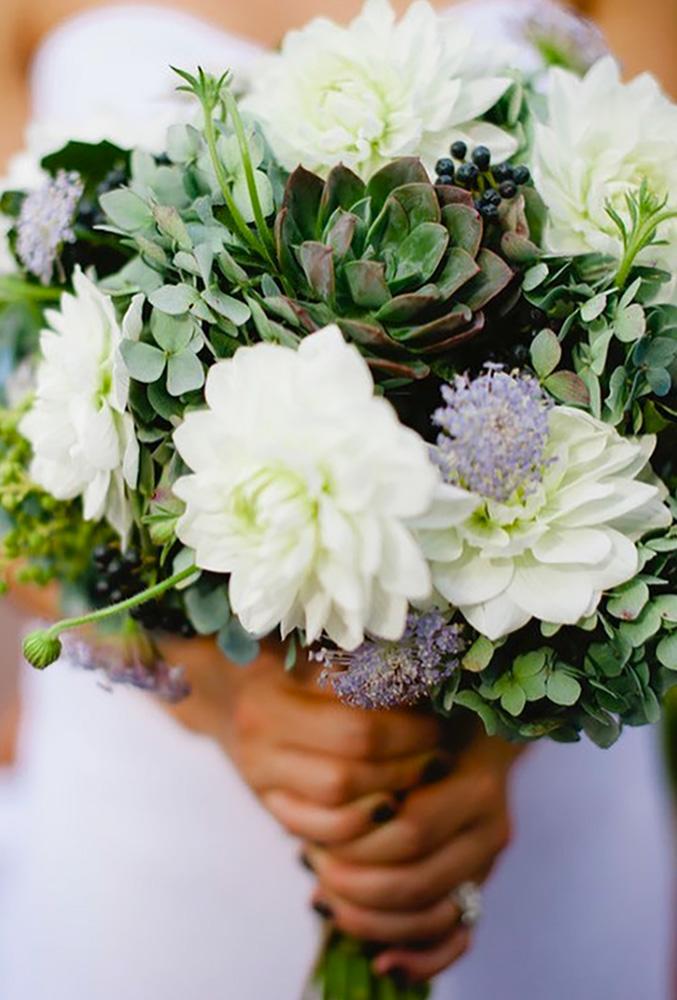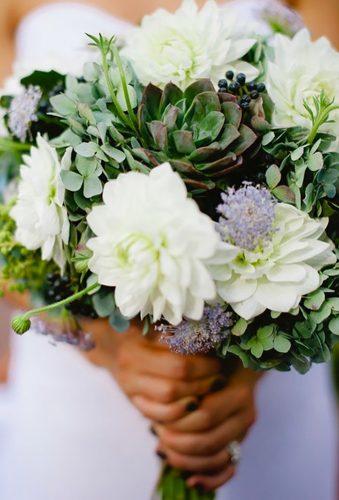 For that classy winter look create a clutch of numerous white blooms with a couple of dahlias in the mix.
Photo 25-27: In Bright Colors
Source: Jennyhaas via instagram, Bouquet Sarah Kate Beargrassgardens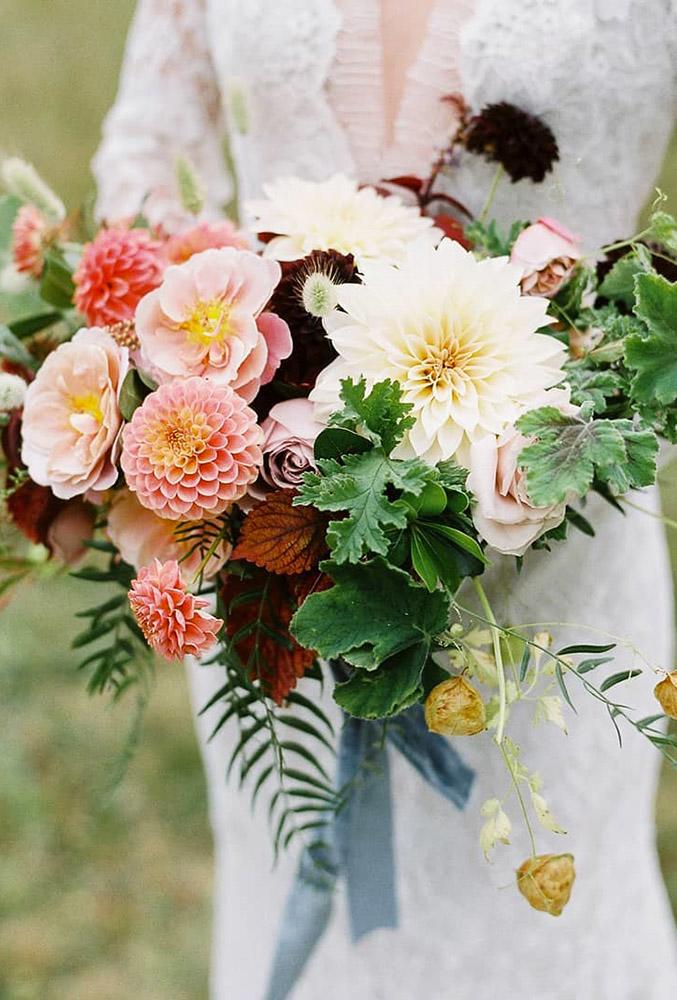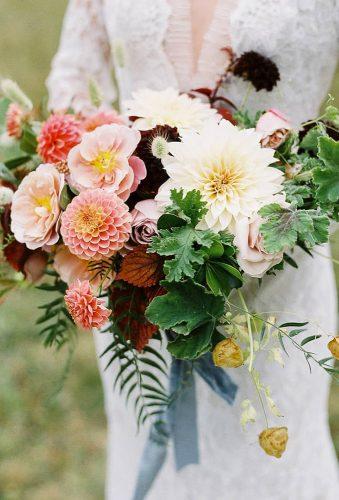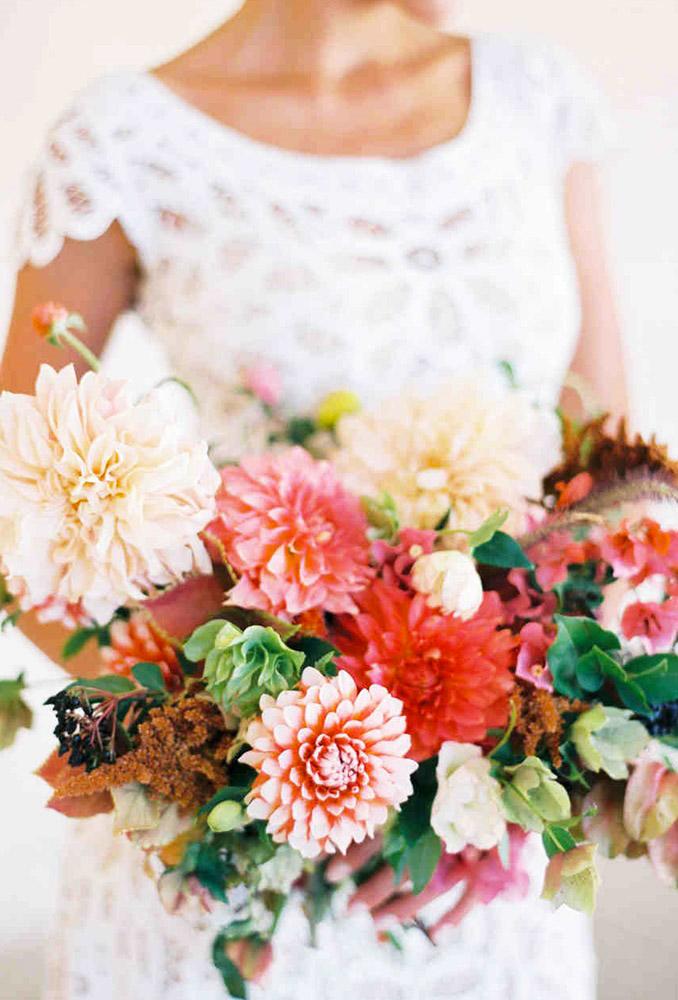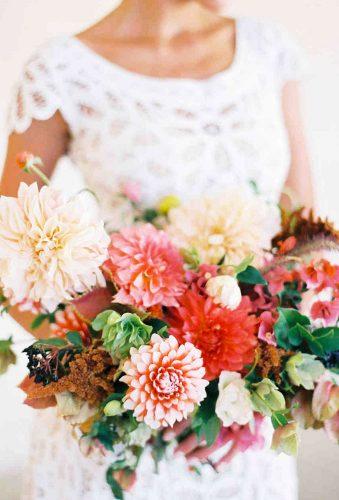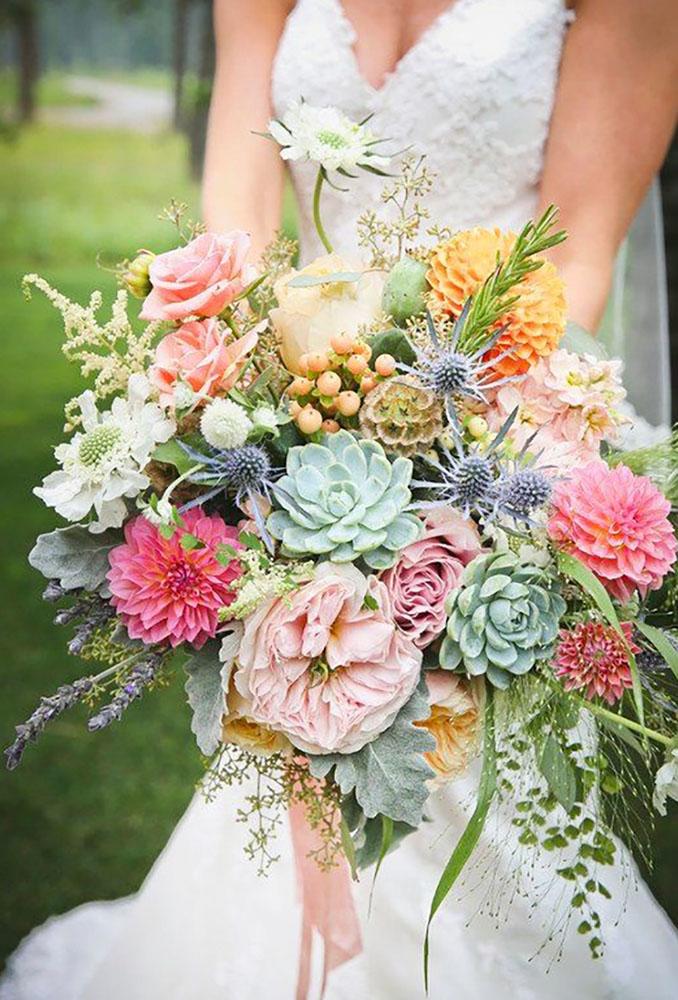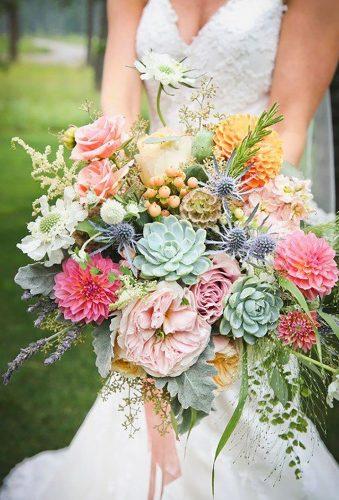 A bouquet of many colors will be this one with dahlias of bright pink, beige, peach, and blush for a pretty bloom.
Photo 28-30: Blush Wedding Bouquets
Source: Cacasantoro, Carolinetran via instagram, Socophotographyau via instagram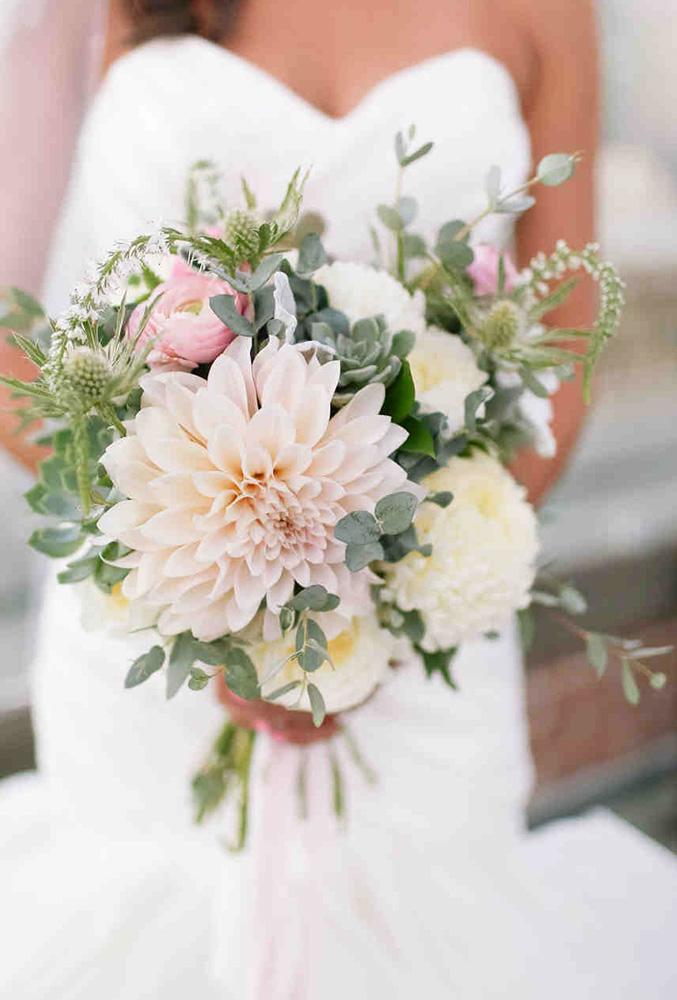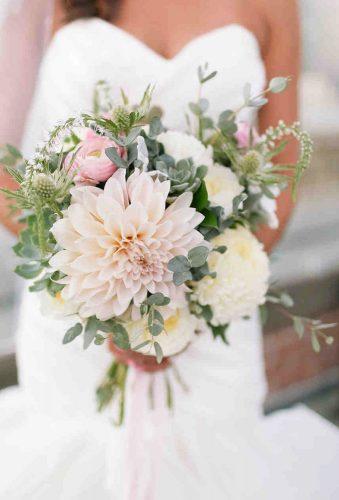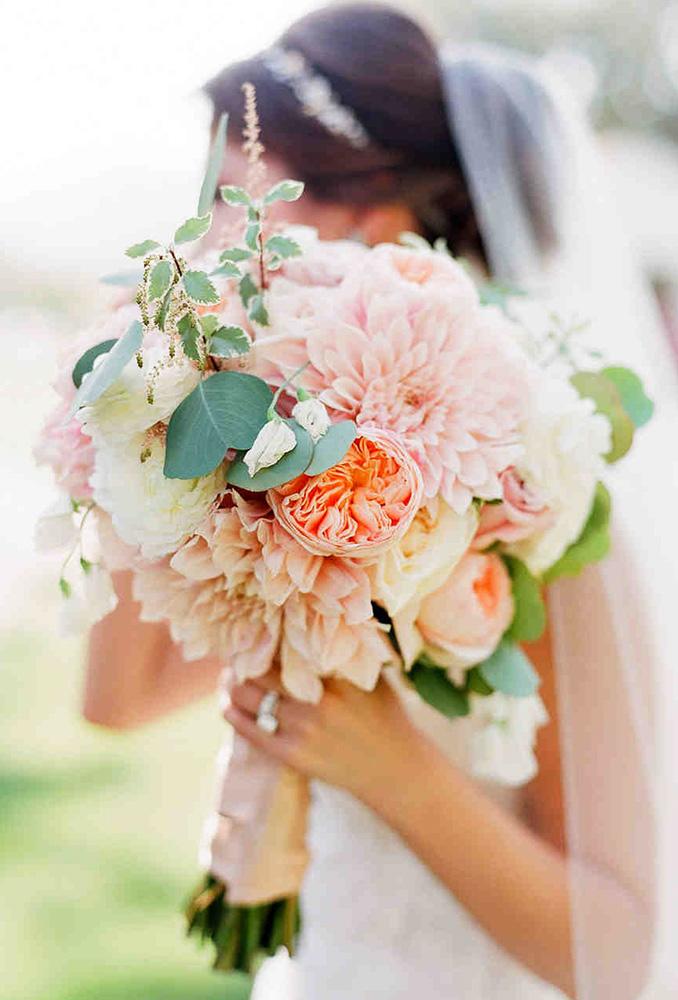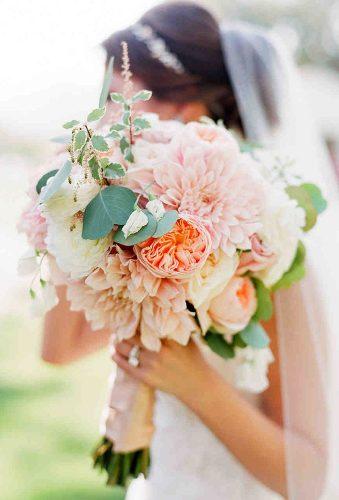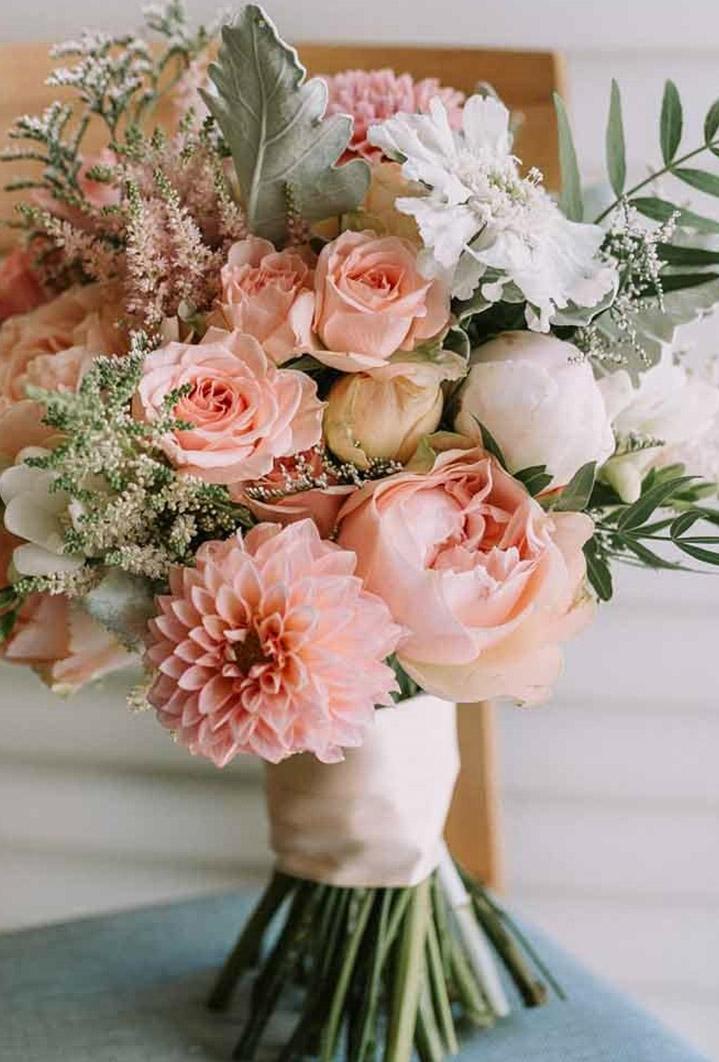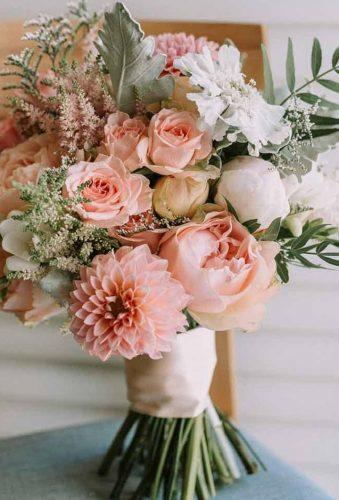 For a neutral vibe, consider filling your bouquet with creamy astilbe, pink and barely yellow dahlias, and fern.
Not unlike peonies, roses, and hydrangeas, dahlias wedding flowers are a great addition to any wedding bouquet. These affordable beauties with their dynamic shape will add elegance and sophistication to just about any floral arrangement. There is almost no limit to the amount of creativity you can get up to with these floral beauties.
Dahlias wedding bouquets are highly sought after by lots of brides and if you are considering adding them to the floral clutch for your wedding, there are so many options you can try. Dahlias come in a wide range of shades, from soft pastel hues to dark vibrant colors, so it would be easy to find the ones that fit right in with your color theme to create magnificent bouquets.