Bride's Full Name: Darshy Shankar
Groom's Full Name: Aurnen Mikhaeel
Wedding Date: 30 April 2017
How did you and your partner meet?
We met through mutual friends about 8 years ago. I remember how funny and smart he was. That's what drew me to him.
How did he propose?
He decided to re-do our first proper date. Which was dinner at Squires Loft and a walk around the Royal Botanical Gardens. It was the most perfect warm still night.
Pre-Wedding Photos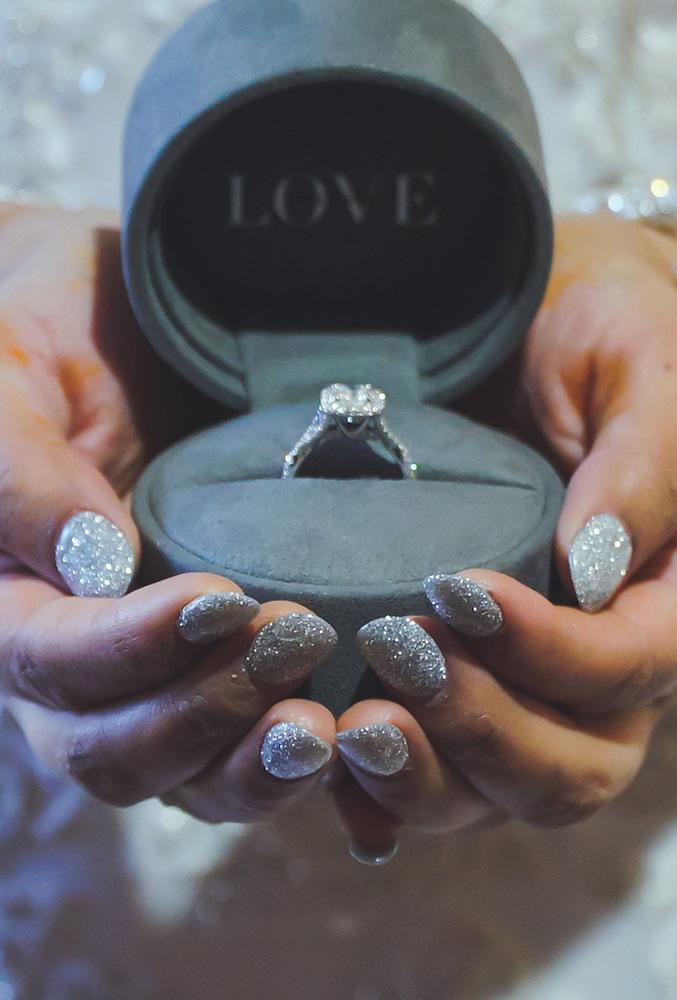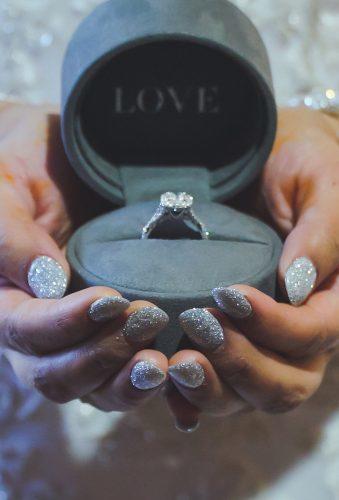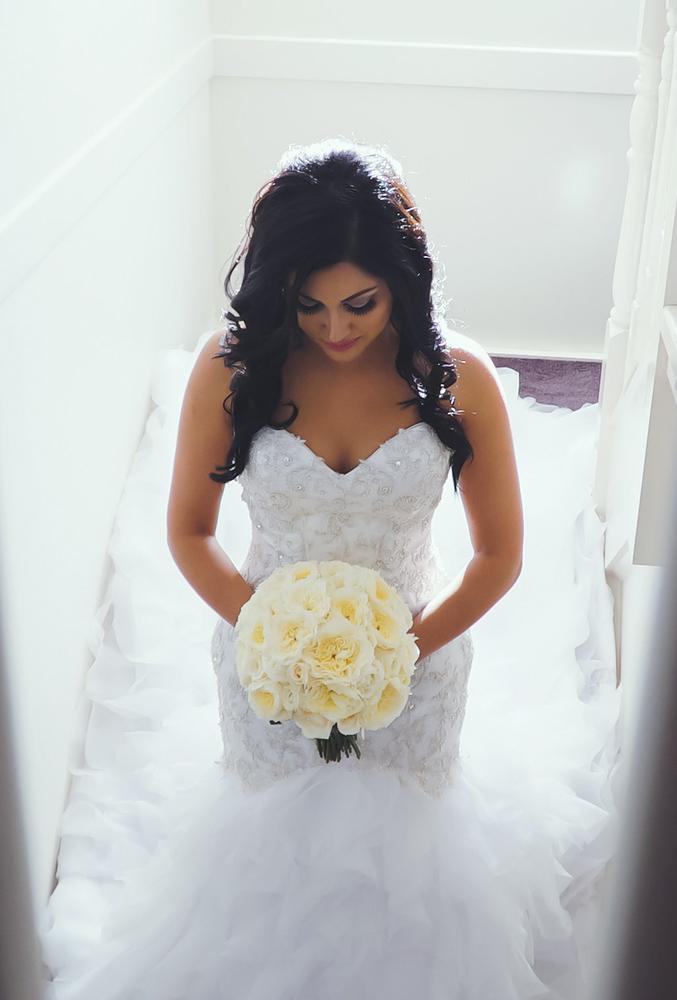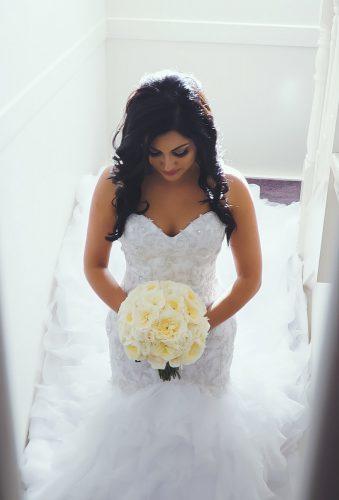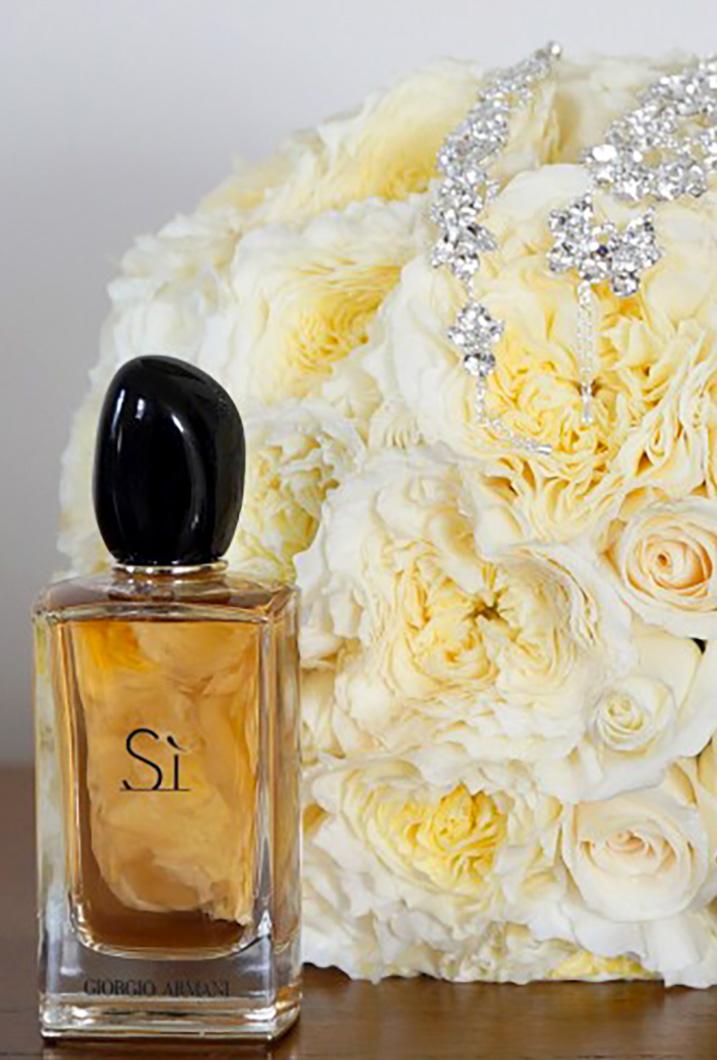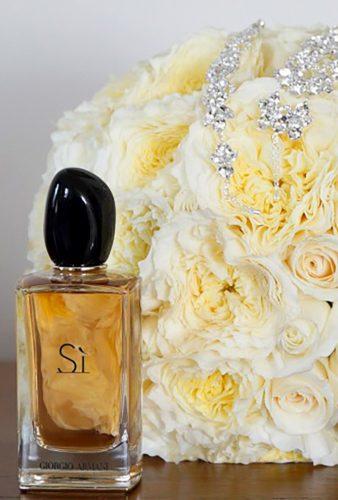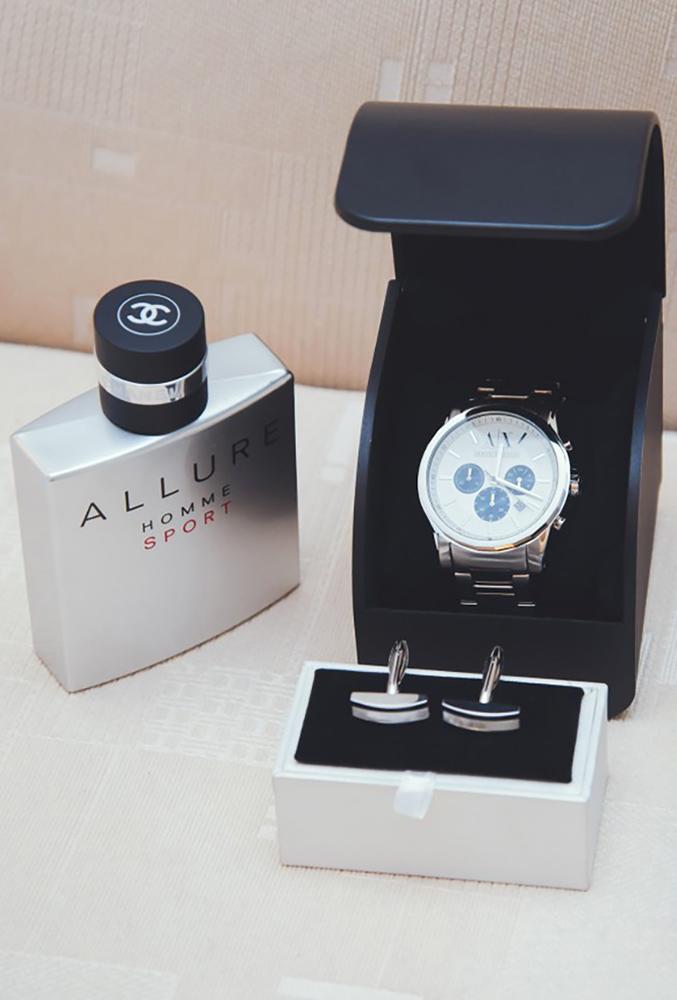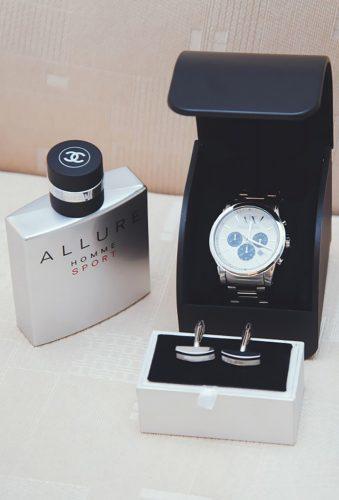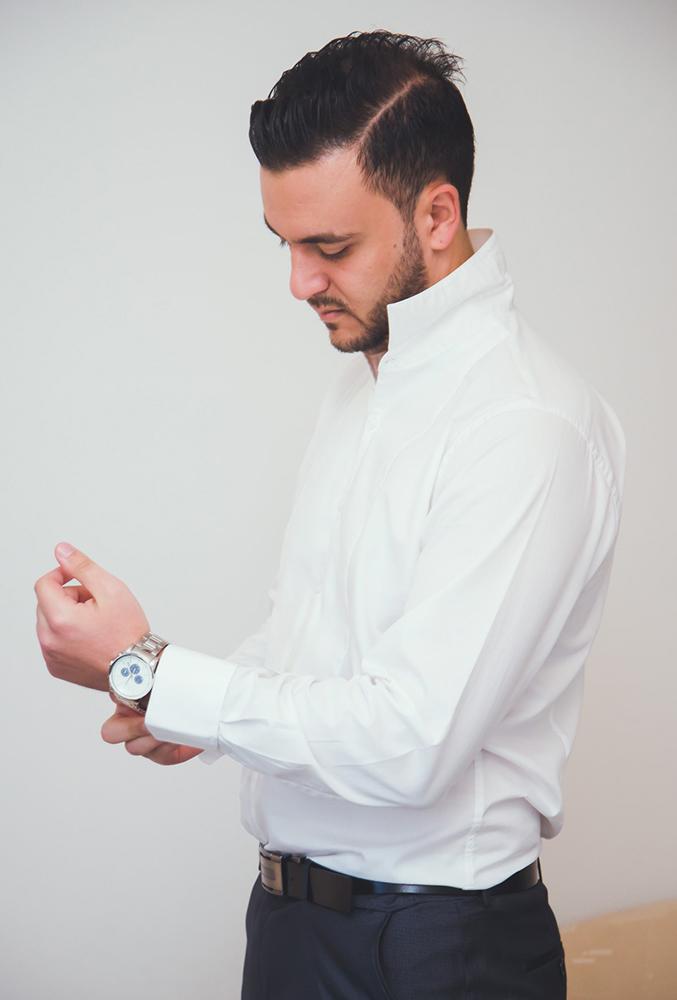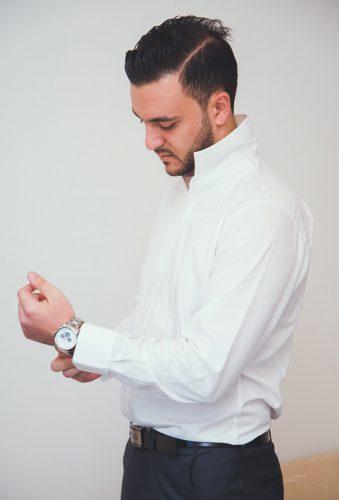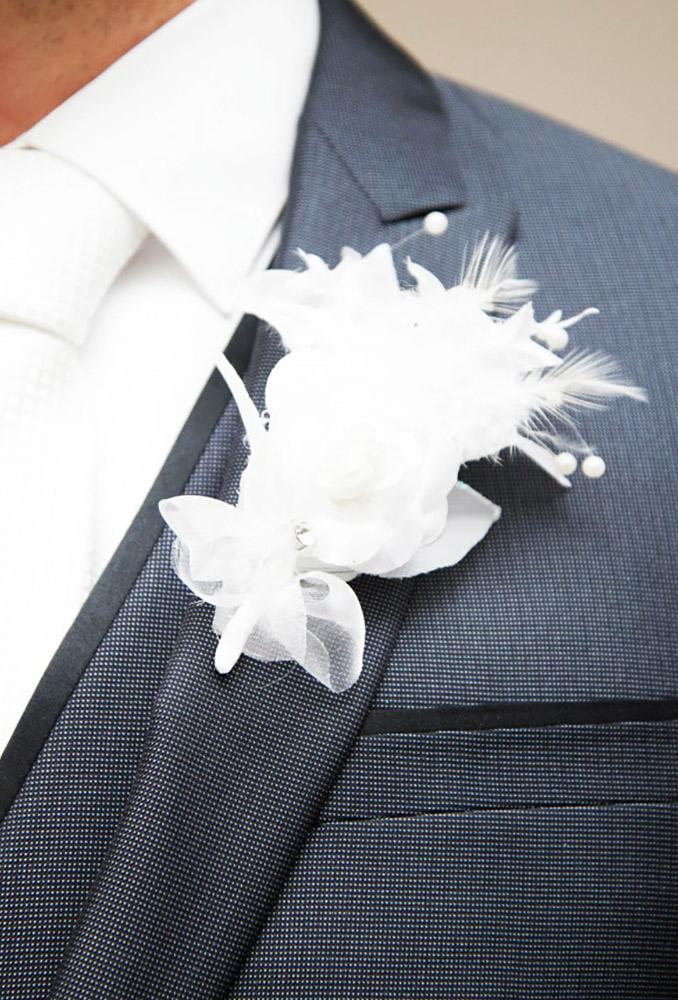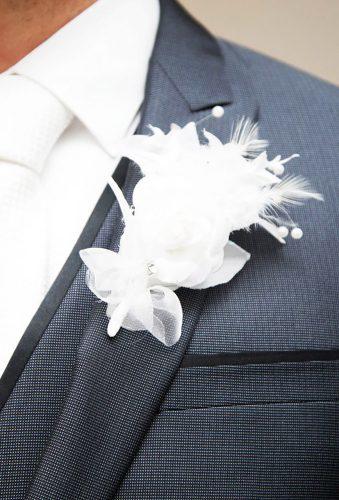 What's your most important piece of advice for creating and maintaining a strong relationship?
Communication and respect. You have to listen to each other and respect each other' decisions and choices. You still need to maintain your hobbies and interests because those are the thing that made you fall in love with each other in the first place. Surprise each other randomly with cooking their favorite food or booking a spontaneous date night. Do things together that make you have a laugh together.
How did you choose your wedding gown?
I walked in with a slight idea of what I liked. I checked out heaps of pages on Instagram. I was lucky enough to find my dress at the second store we tried. I had my bridesmaids with me and their reactions sealed the deal for me.
Wedding Ceremony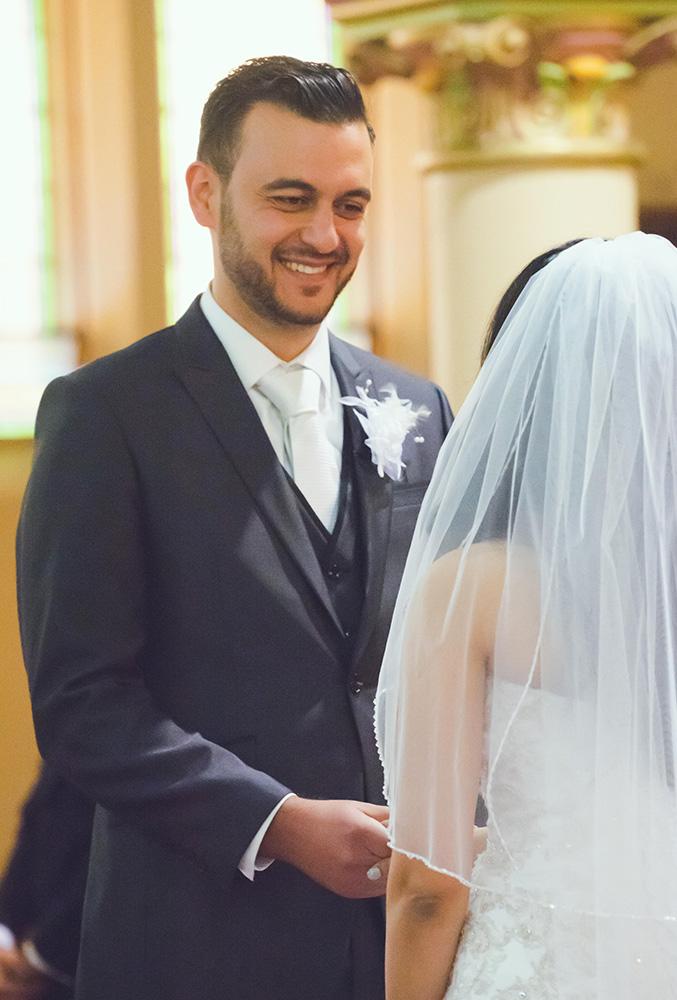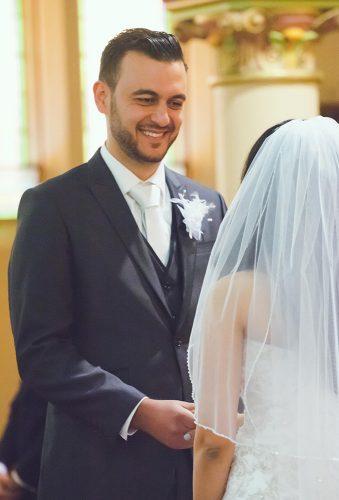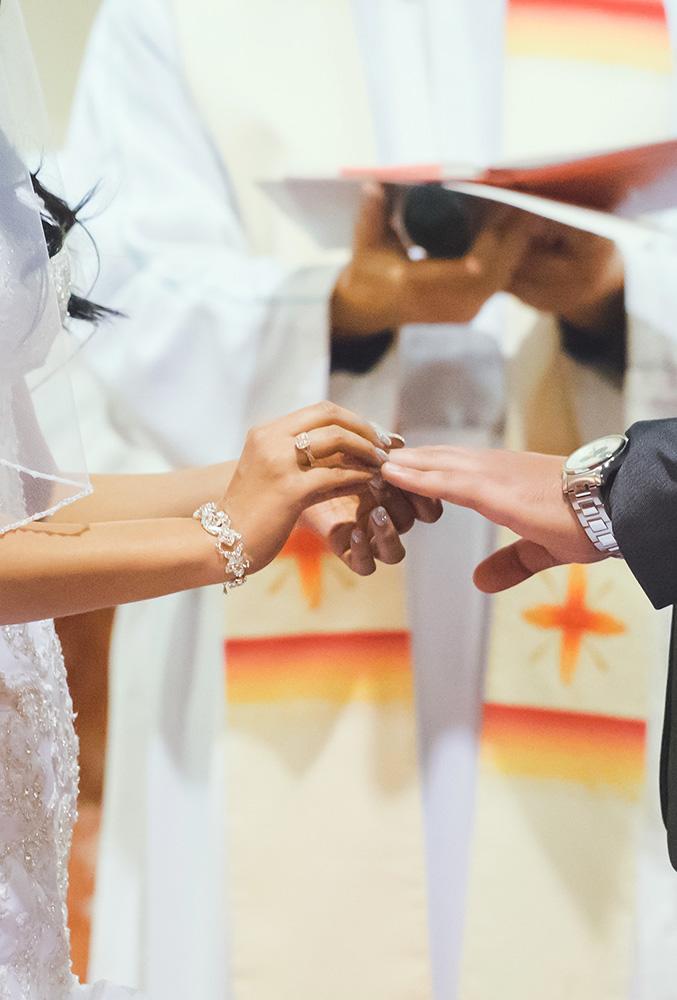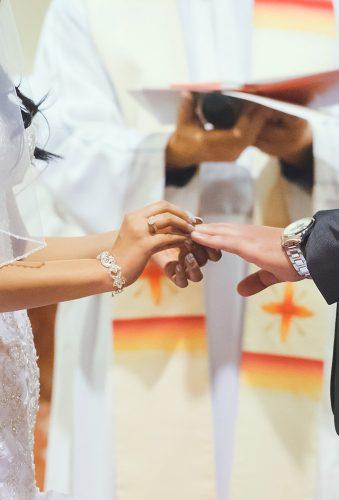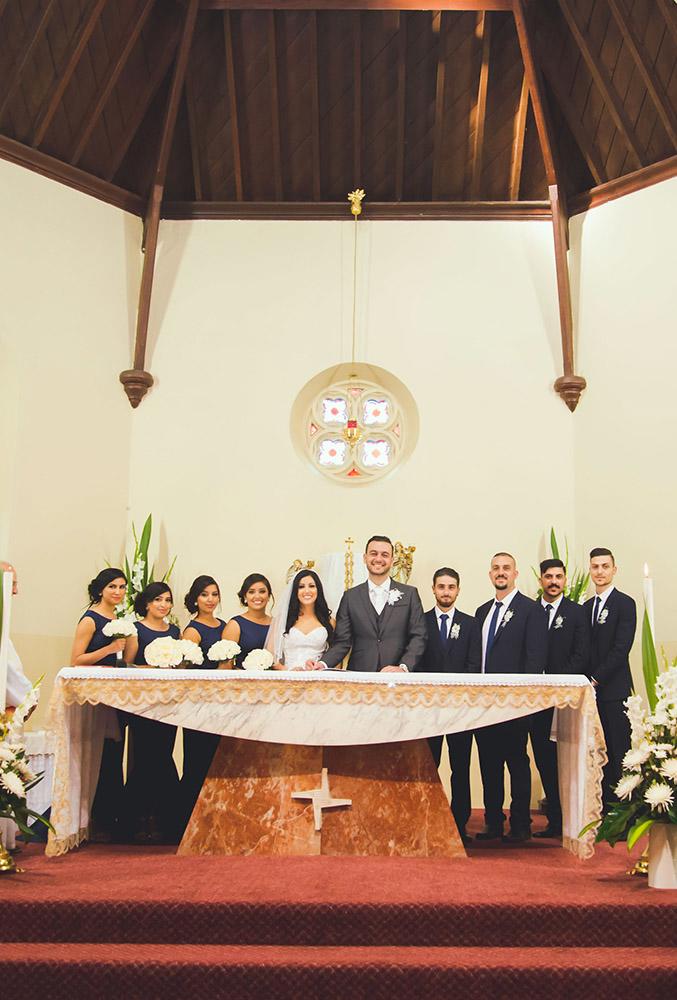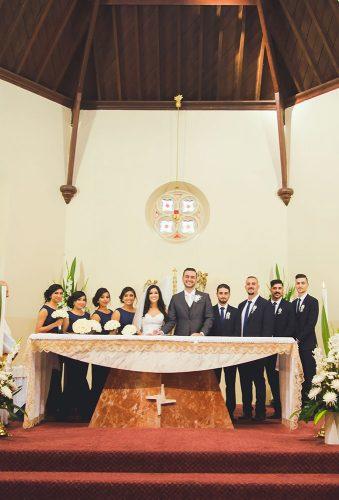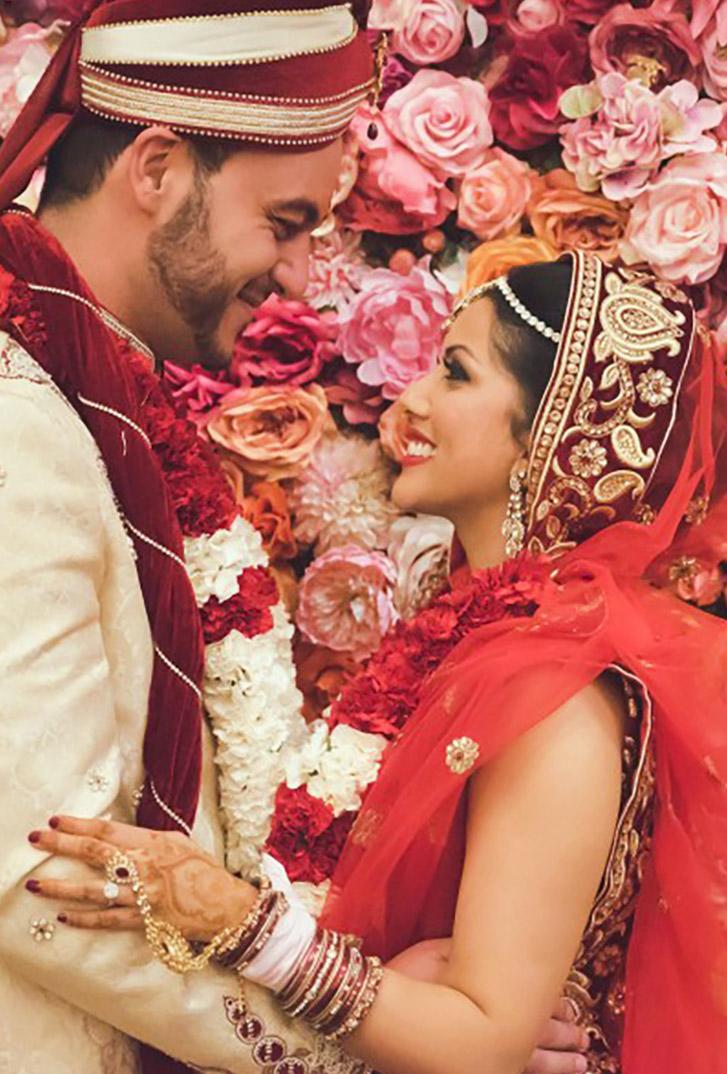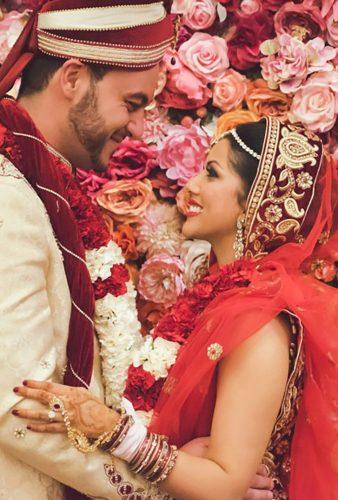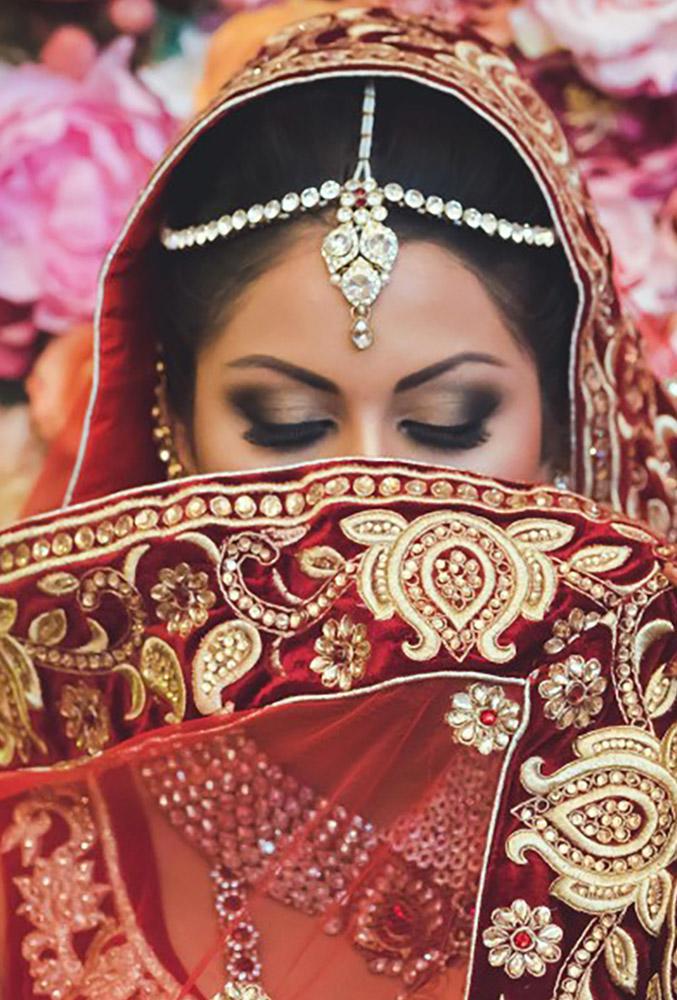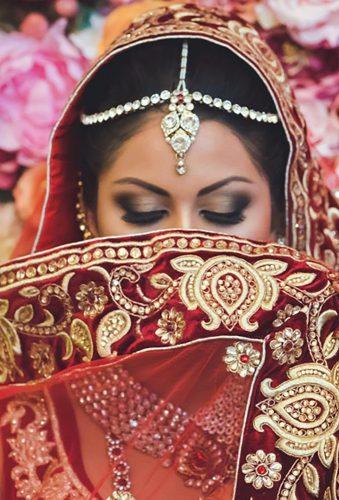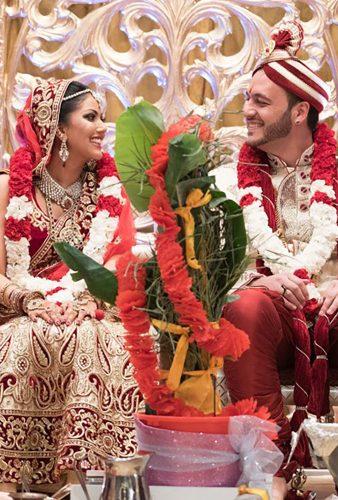 Number of guests at your wedding:
I'm Fijian Indian and he's Assyrian, so that automatically meant our wedding was never going to be small. We had 250 guests in total including the kiddies.
What sort of style did you envision for your wedding day?
I wanted it to be elegant and fun. I had a wall to wall white flower wall by Melbourne Event Florals which really made the venue stand out. It was beautiful.
What was your favorite moment from the day?
My favorite moment of the day was sitting in the car with my new husband on our way to the photoshoot (which was at the Royal Botanical Gardens). This was the first time where it was just the two of us, freshly married. Still makes me smile thinking about it.
Wedding Walk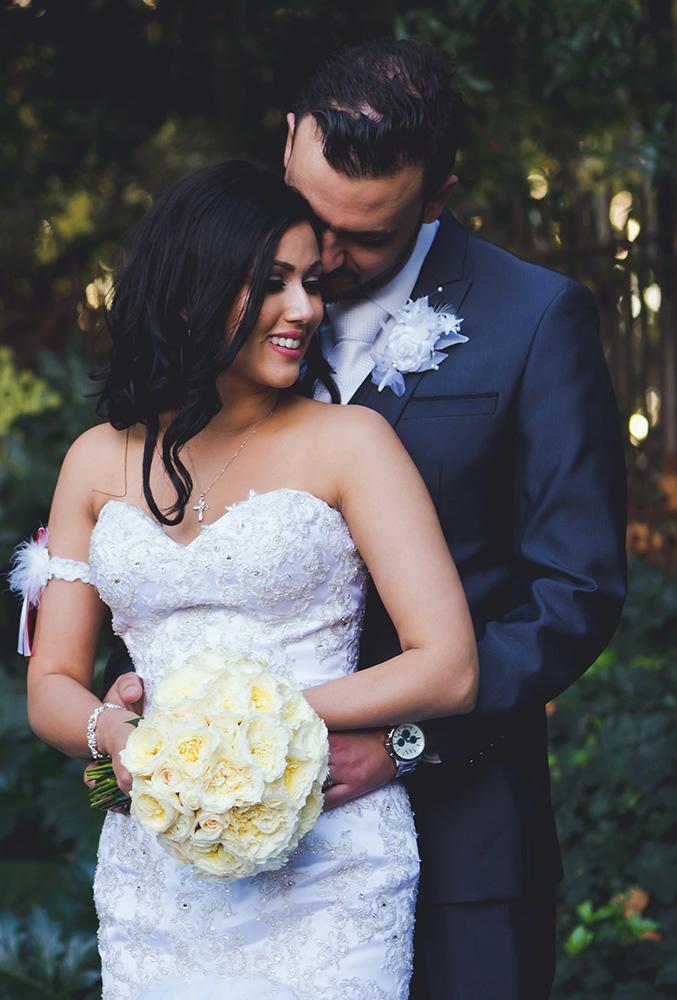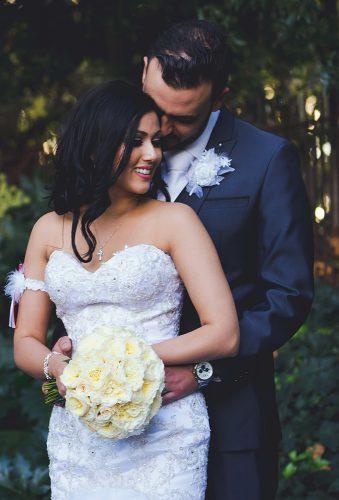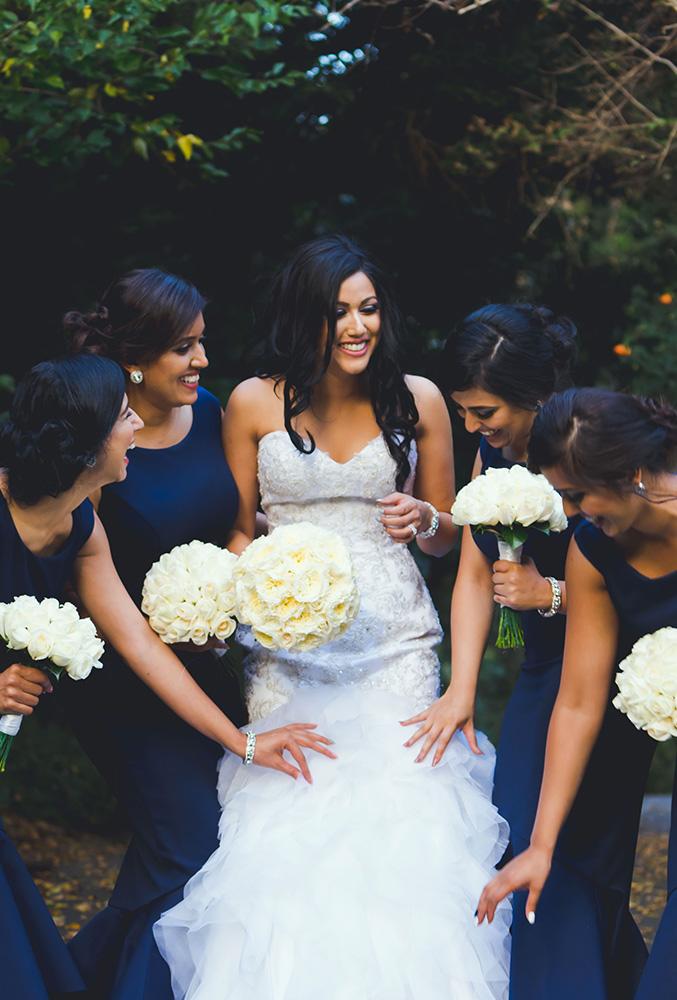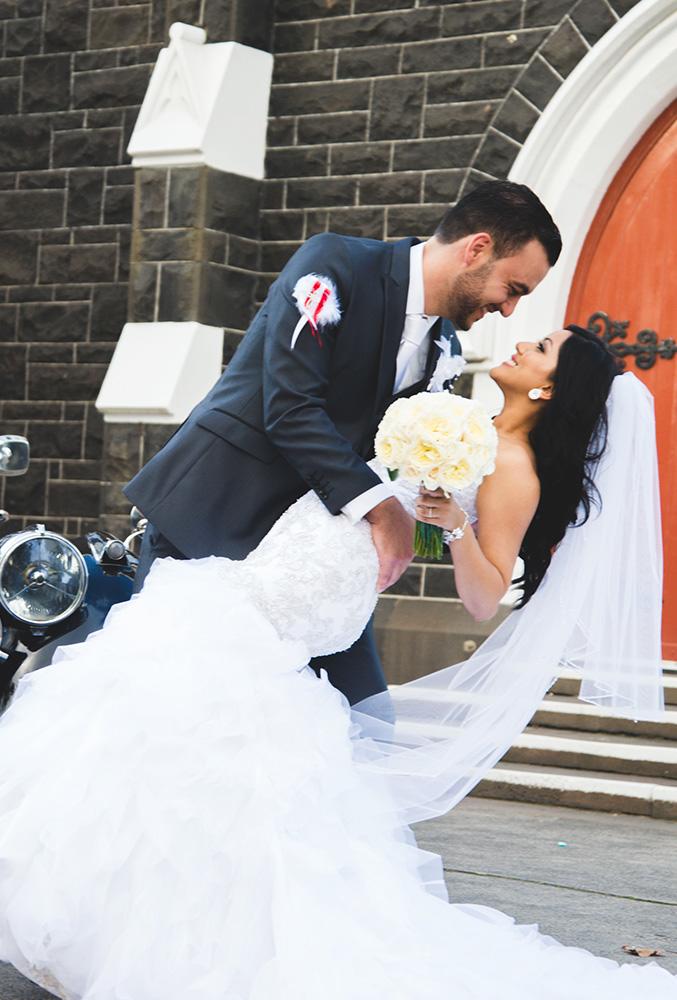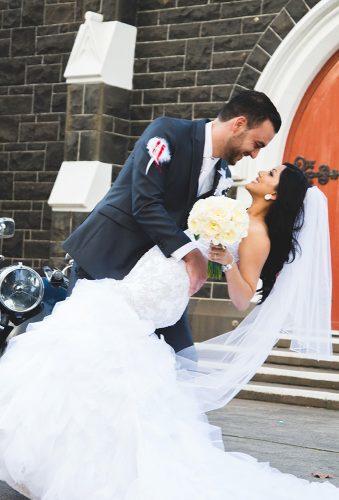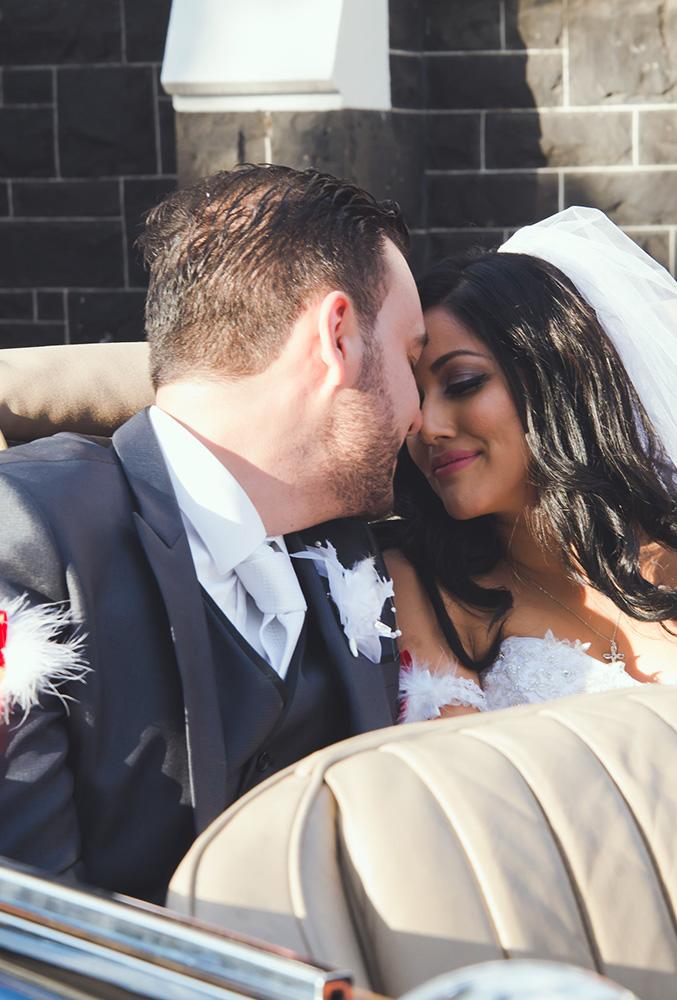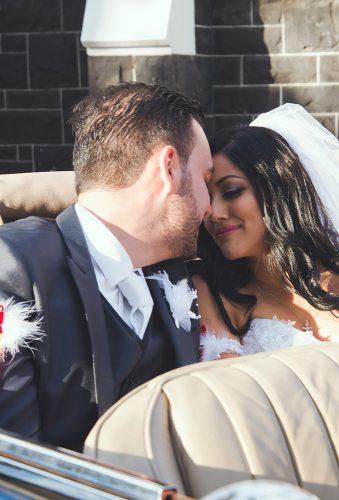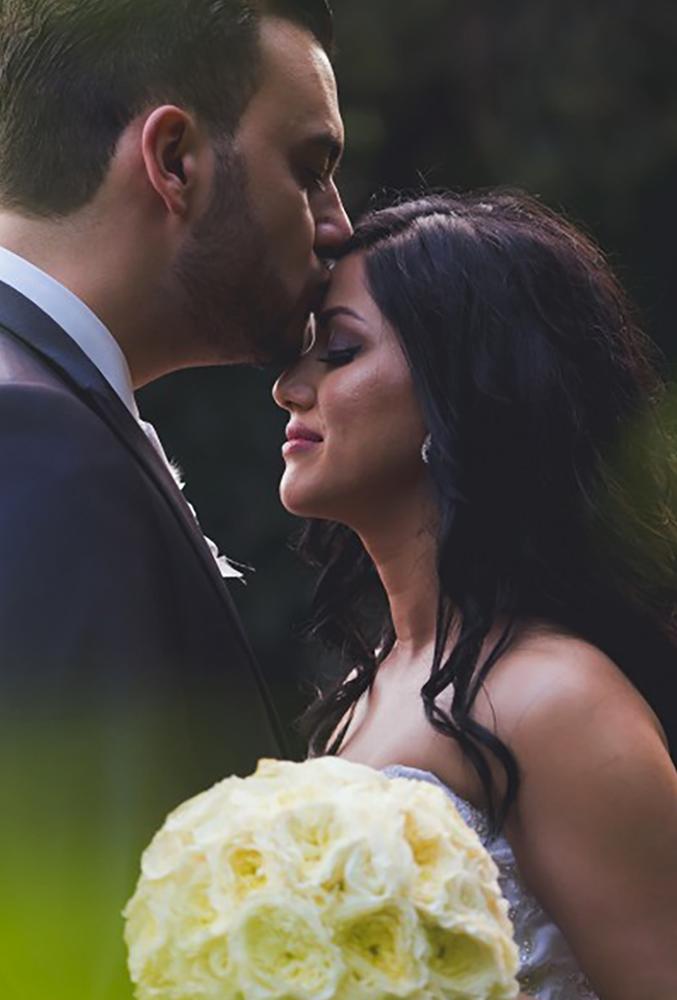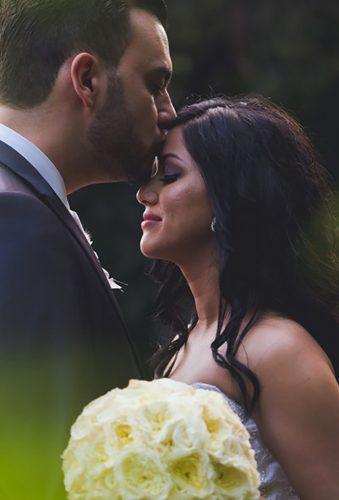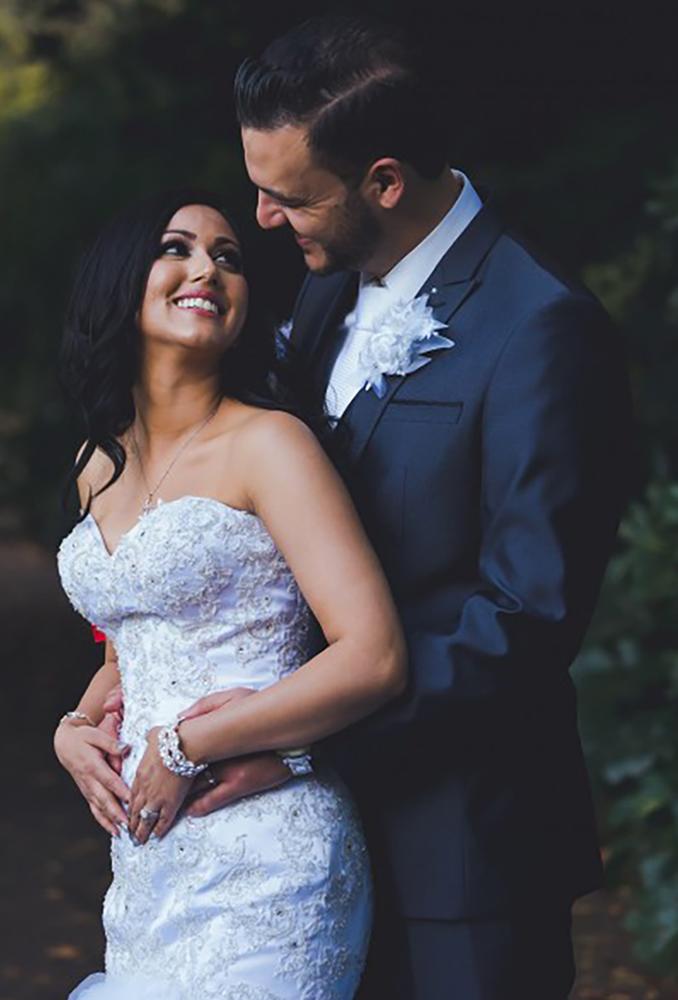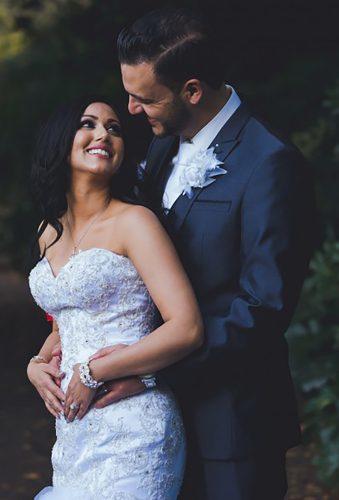 If you could do it all over again, what would you change?
As cliché as this sounds, I wouldn't change a thing. If I were to go back in time I would do my best to soak up every moment as much as I could.
Any tips that you can give to future brides?
Before you walk down the aisle, just stop for a moment. Stand there and take a deep breath and just simply let the moment take you. All of those people are out there for you and for your happiness. This is your moment which you will remember forever. I know everything will seem like a blur at the time and your heart will be racing, but just be in the moment. You deserve all the happiness in the world.
Wedding Party & Reception Details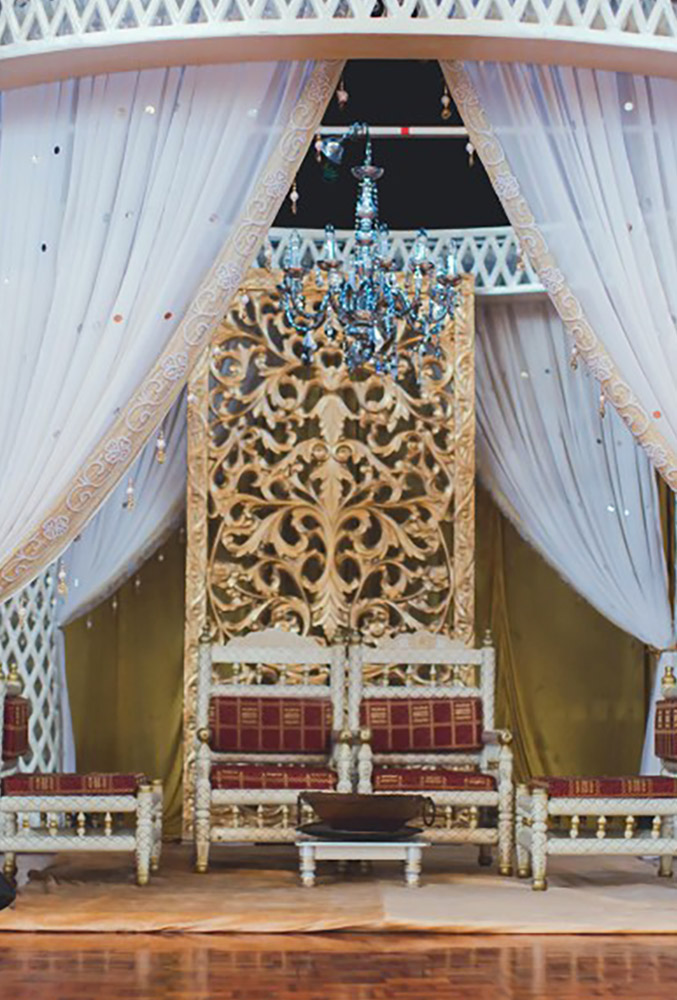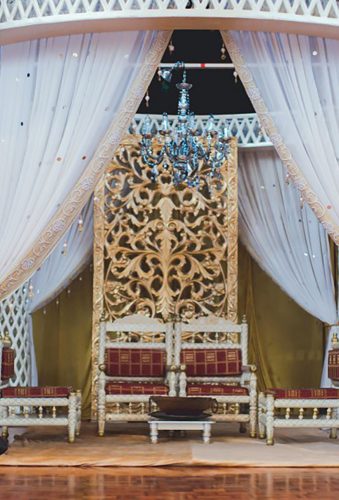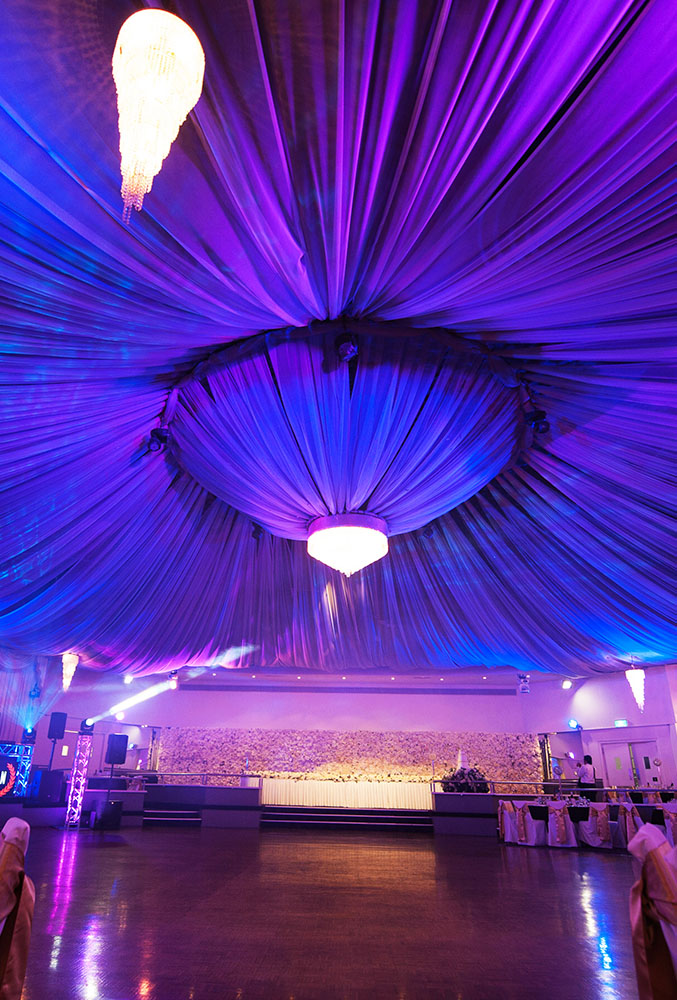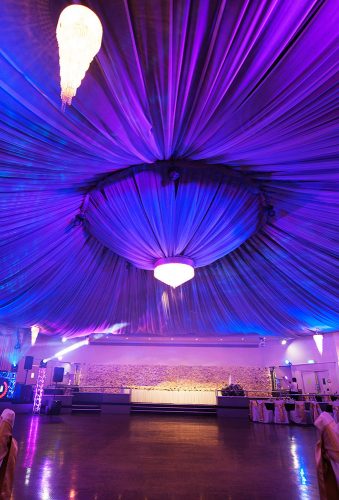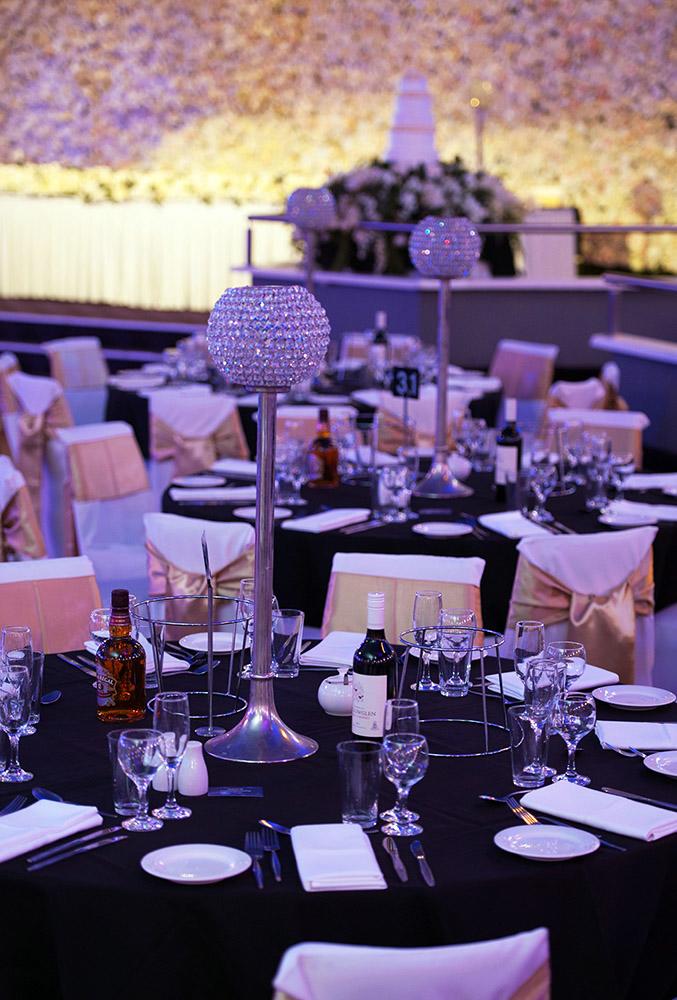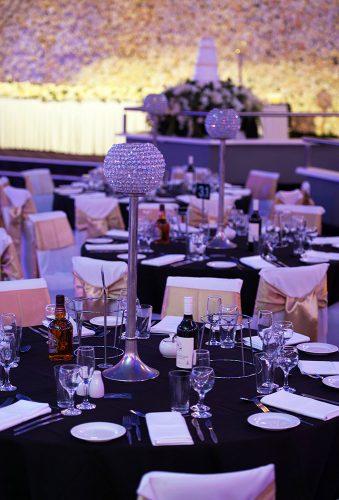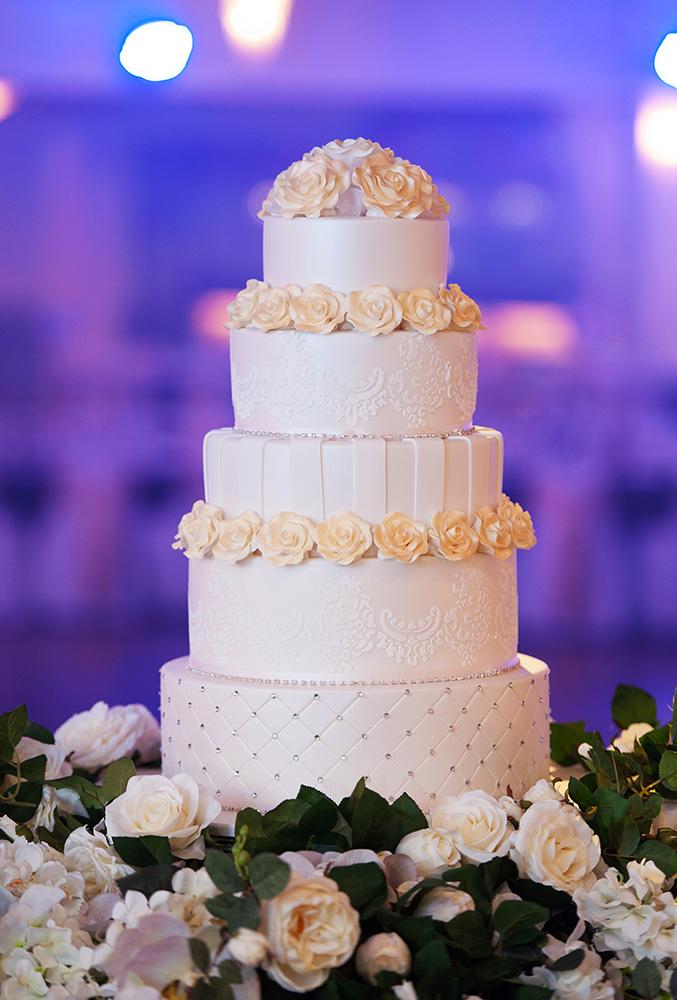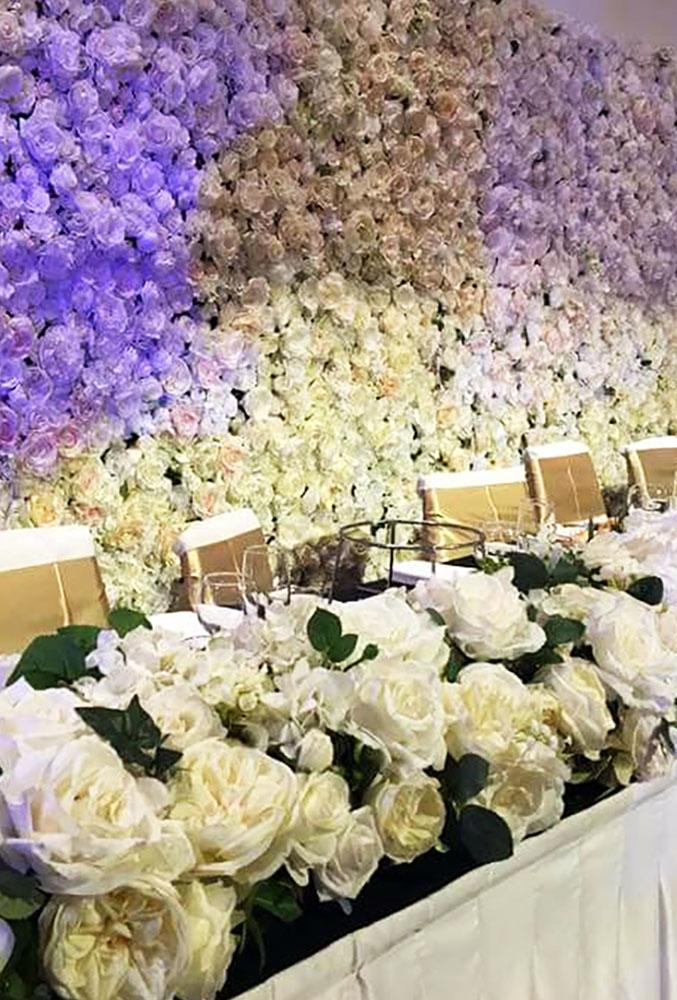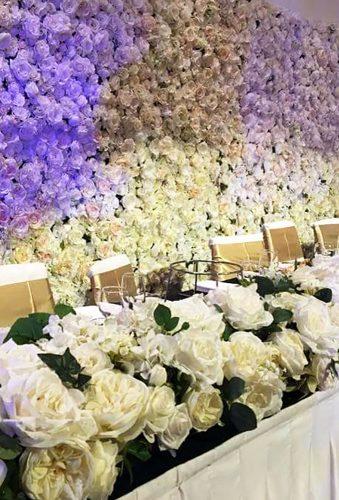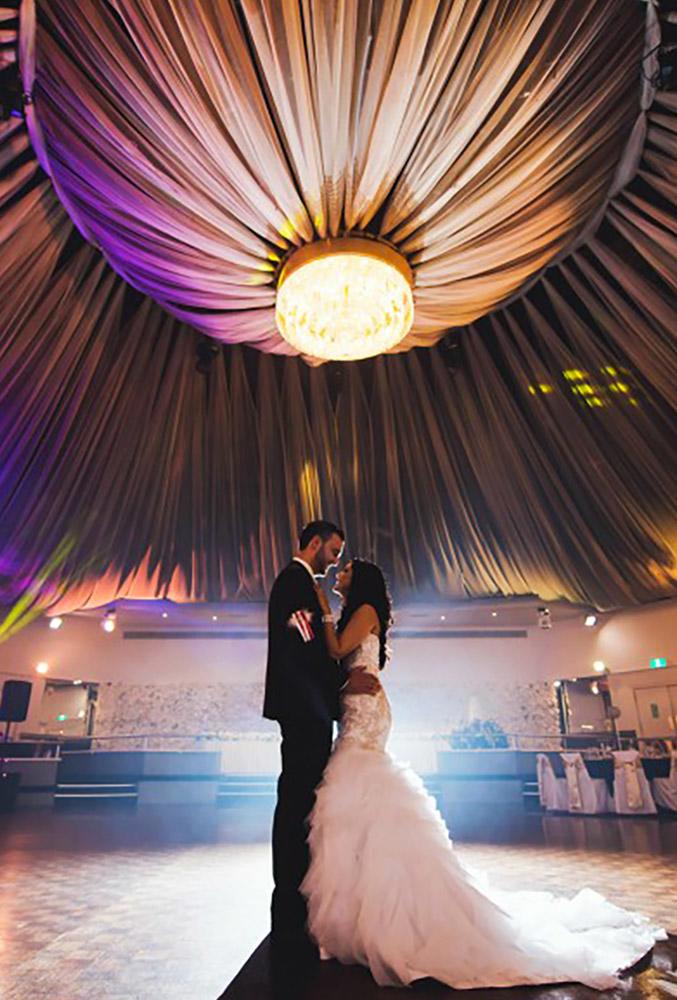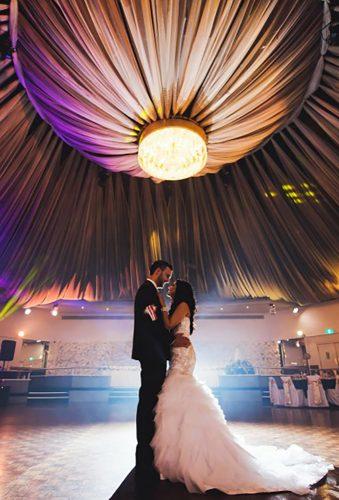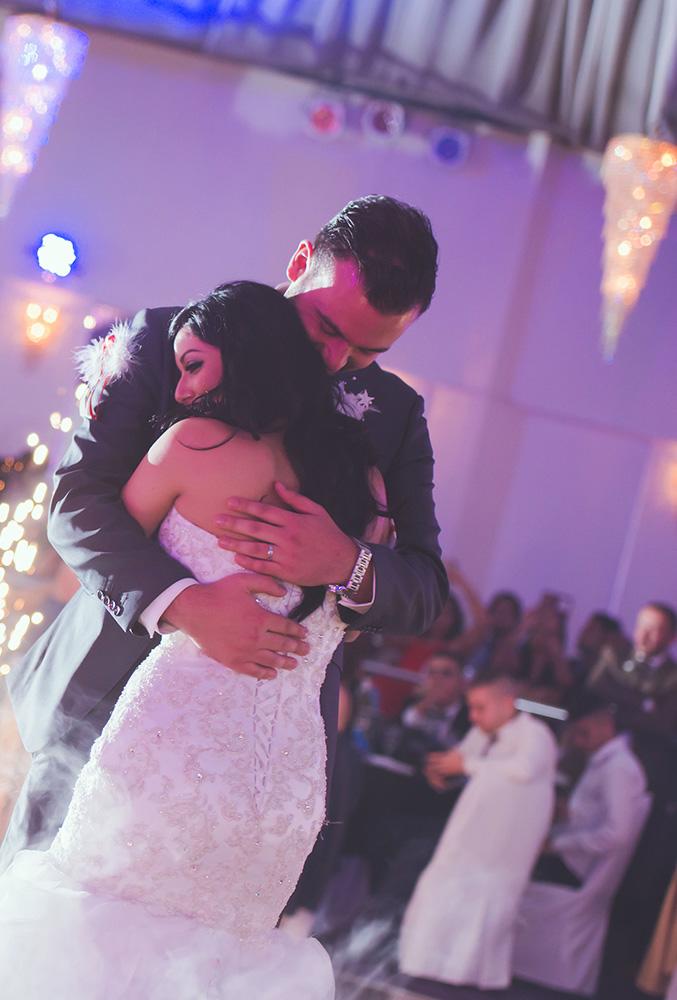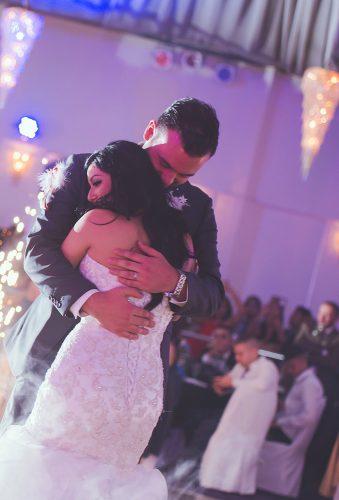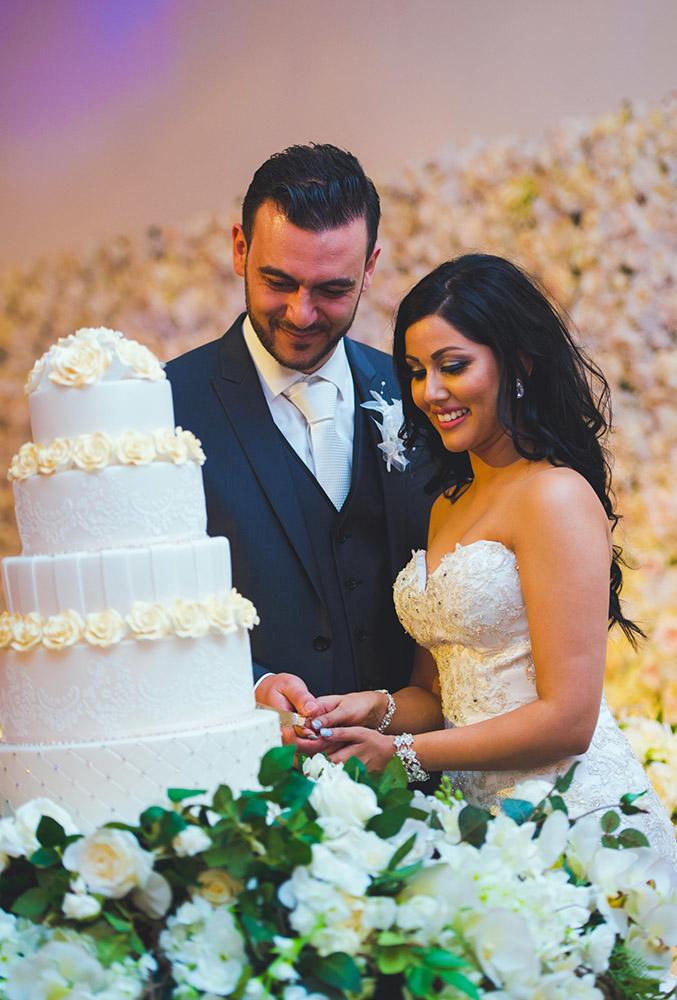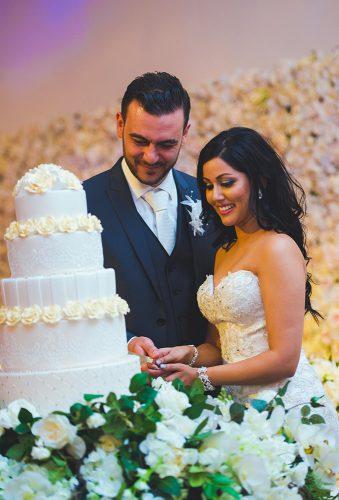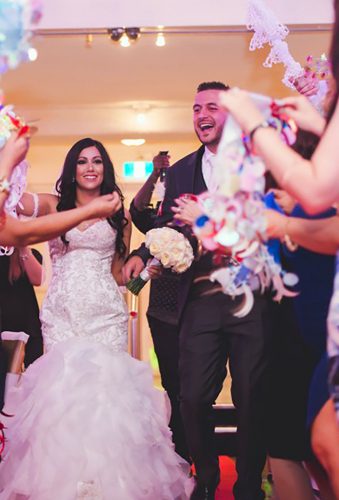 Vendors
Dress: Kylie J Bridal
Makeup: Lajeen Artistry
Hair: Lajeen Artistry
Shoes: Betts
Accessories: Twisted Jewelry
Bridesmaids Dresses: Dollhouse xo
Grooms Suit: Sacks Menswear & Formalwear
Photographer: Ferndara Creative
Stationery Design: Giant Invitations
Stationery Printing: Inktank
Cake: Jessiecakes
Food: Catered by caterers at venue
Flowers: Elegant Occasions
Ceremony Venue: St Brigid's Catholic Church
Reception Venue: San Remo Ballroom
Any Other Vendors:
Flower wall: Melbourne Event Florals
Rings: Vera Wang
Transport: Triple R Luxury Car Hire
Flower Girl Dress: Dollcake