When it comes to wedding stationery etiquette, choosing the right save the date wording may be more difficult than it seems. There's a lot of information to cram into that tiny card, and not many words to do it with.
Although you'll be sending out formal invitations later on, the save the date plays an important role. It gives your guests the heads up they need, allows them to start arranging their calendars and booking babysitters, gives them time to make travel arrangements, and prompts them to start budgeting for your wedding gift. So, it's important that yours save the date wording doesn't include too much or too little. It needs to be concise.
Follow along and we'll show you the bare minimum info to include along with a few examples of how to customize to suit your personality and various situations.
What To Include On A Save The Date Card
Sources: greetingsisland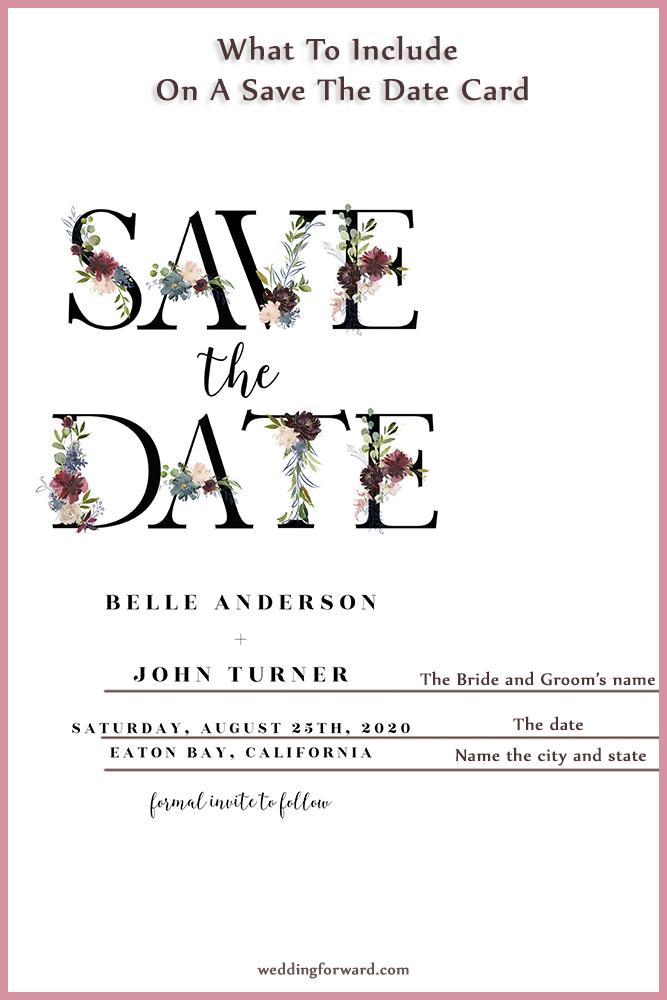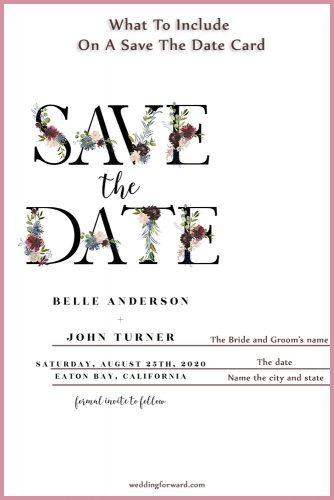 This section covers the basics of save the date etiquette covering everything your guests need to know about the event. At its core, this information is meant to be helpful and informative so that there's no confusion or guesswork required. Give your guests exactly what they need to have a full picture of what to expect.
Make sure to include all of the formal save the date wording.
The Bride and Groom's name. Depending on your style you can use just first names, or both first and last names.
The date. Make sure that you write the month instead of number format. This is especially important if you have guests coming from other countries as most of them use a smallest-to-biggest structure; day, month year. 5/6/2020. Is that May 6, 2020, or June 5, 2020?
Name the city and state where the ceremony and reception will occur.
This is all basic information, but it lets your guests know some very important details. They know when and where everything happens which allows them to start planning their budget and time for travel, childcare, time off work, and every other arrangement they may have to make.
Depending on your style, samples below, many couples also add a bible passage, a favorite poem, or a quote that sums up their relationship.
Go the extra mile with additional helpful information
When planning how to address save the dates, make sure to mention that a formal invitation will be arriving soon. Your guests can hold onto this as a keepsake. More importantly, they'll know to look out for additional information.
Include the URL for yours save the date wedding website. Point out that there will be updates and to check it often. Also explain how to use it. It could be just informational, but you can also use your wedding website to track your registry and to upload photos to.
Write the name of the hotel along with the address. Mention if there are any special rates or discount codes, and when check in/out times are.
Include the names of specific guests when addressing save the dates. There are plenty of cases where you are sending a STD to a home with many family members, and perhaps not all of them are invited. If you leave it as simply "save the date" they'll all assume they are invited and you will wind up with surprise guests that you didn't plan for.
When to Send Save the Dates?
Sources: thegoldletter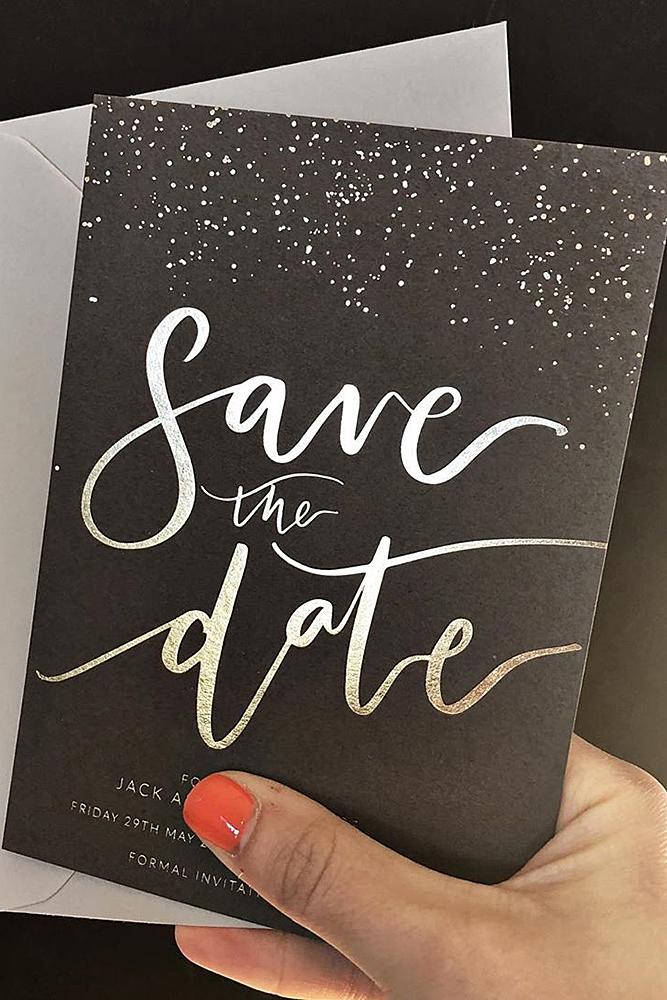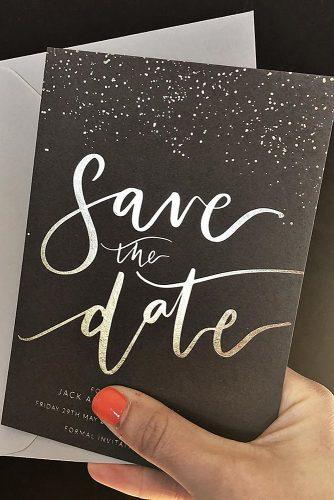 The second you set your wedding date is when to send save the dates is most appropriate. If that ship has already sailed, the ideal timing is 6 to 12 months in advance. It may seem odd to send a STD 2 years in advance but – especially with destination weddings – it can be very helpful. People have jobs, families, and budgets to juggle. The more notice they have the easier it becomes to attend.
Casual Save the Date Wording
Sources: tatianasoash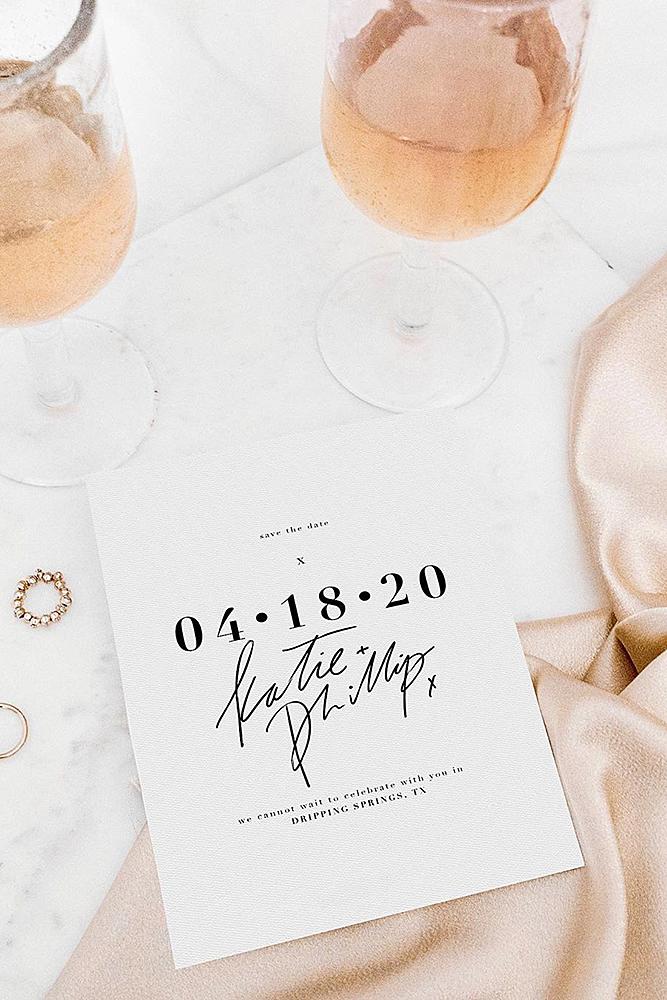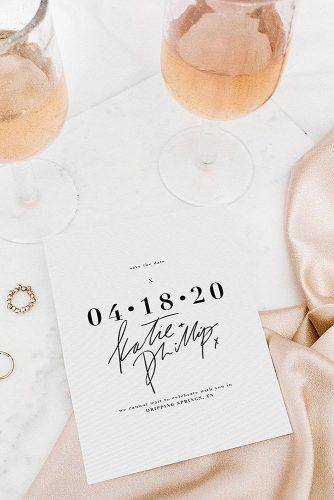 There are plenty of ways to craft your Save the Date Wording. Many couples prefer the traditional route, but more and more modern couples are opting to keep things light and casual. Check out our save the date examples to see if this style is for you.
Save the Date!
Dave & Brenda are getting married
August 11, 2019
Chicago, Illinois

I said YES!
Dave & Brenda are getting married
August 11, 2019
Chicago, Illinois
Formal Save the Date Wording
Sources: creativepaperbtq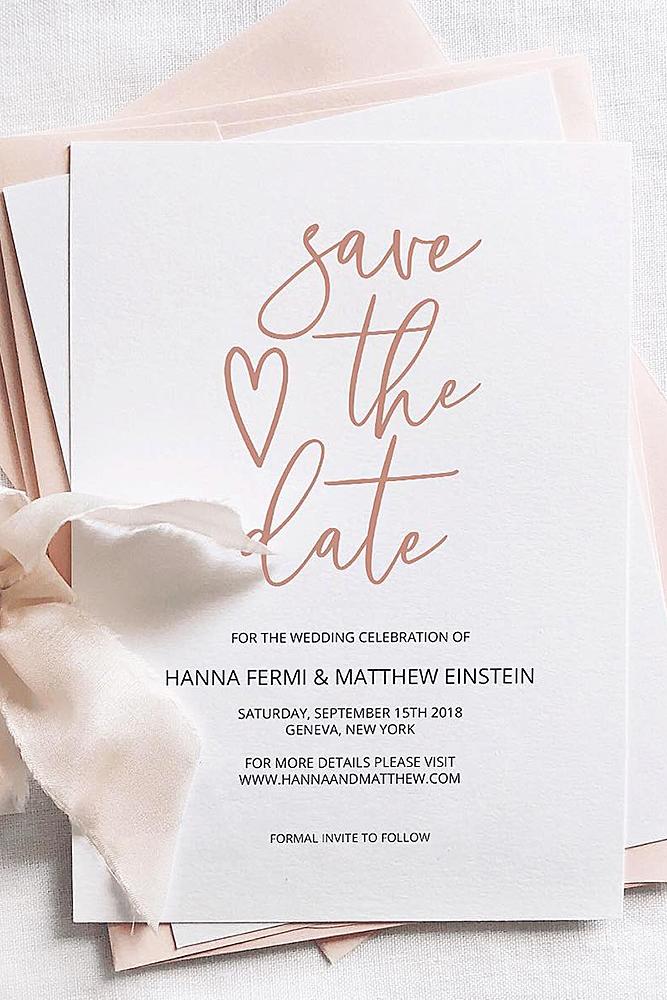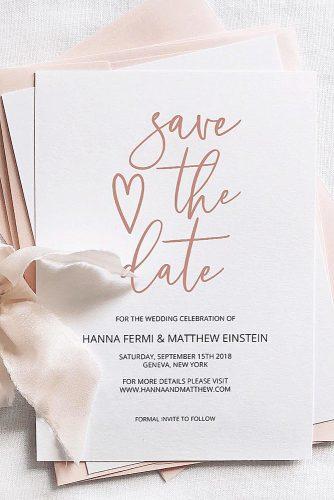 Depending on your background and lifestyle, the formal approach to Save the Dates may be more your style. This is slightly different from a traditionally religious method, which is coming next. It mostly refers to the style of writing like a University essay compared to this informal post. Use this structure to write your cards.
Please Save the Date
To Celebrate the Marriage Of
Danielle Mary Gallagher
And
William Gordon Rae
May 27, 2020
San Francisco, California
Formal Invitation to Follow

Kindly Save the Date
For the union of
Danielle Mary Gallagher
And
William Gordon Rae
May 27, 2020
San Francisco, California
Formal Invitation to Follow
Religious Save the Date Wording
Sources: lovemadepaper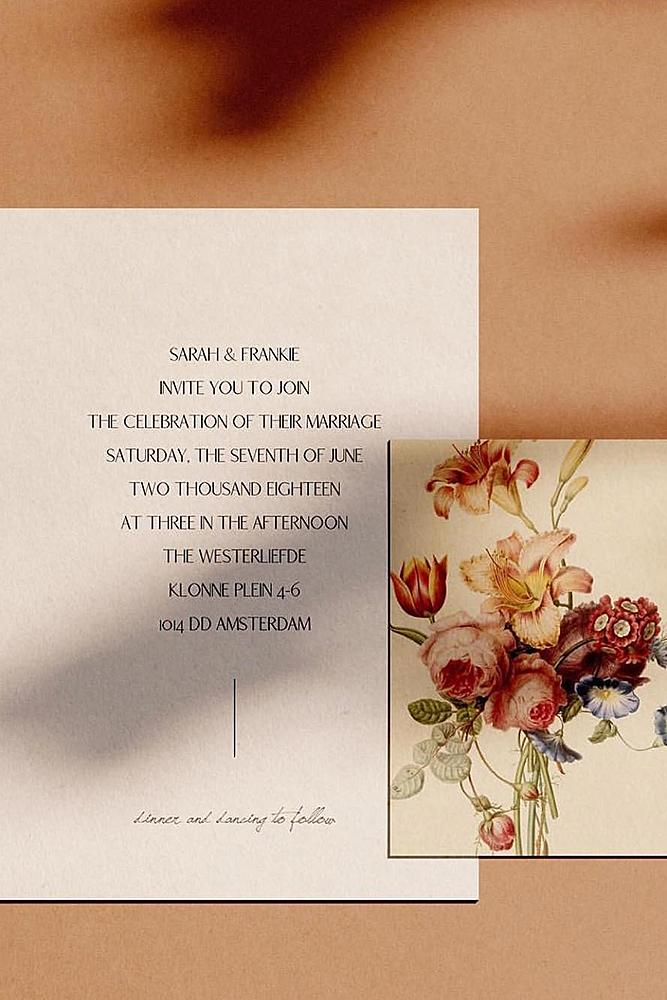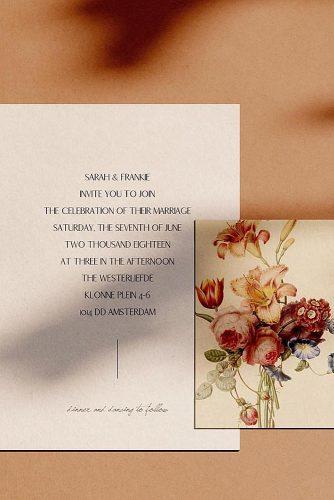 Religious save the date wording is fairly similar to the formal style. They include the same polite method of asking to save the date and other formalities, but couples usually opt to add their favorite or relevant passage. There are plenty of passages about life, love, and marriage so it may be difficult to narrow it down to just one.
Save the Date
For the Wedding of
Brian Wilson and Sarah Sanders
September 17, 2020
Trenton, New Jersey
"And now these three remain: faith, hope and love.
But the greatest of these is love." 1 Corinthians 13:13

Save the Date
For the Wedding of
Brian Wilson and Sarah Sanders
September 17, 2020
Trenton, New Jersey
"Owe no one anything, except to love each other,
for the one who loves another has fulfilled the law" – Romans 13:8
Fun Save the Date Wording
Sources: FortuDesigns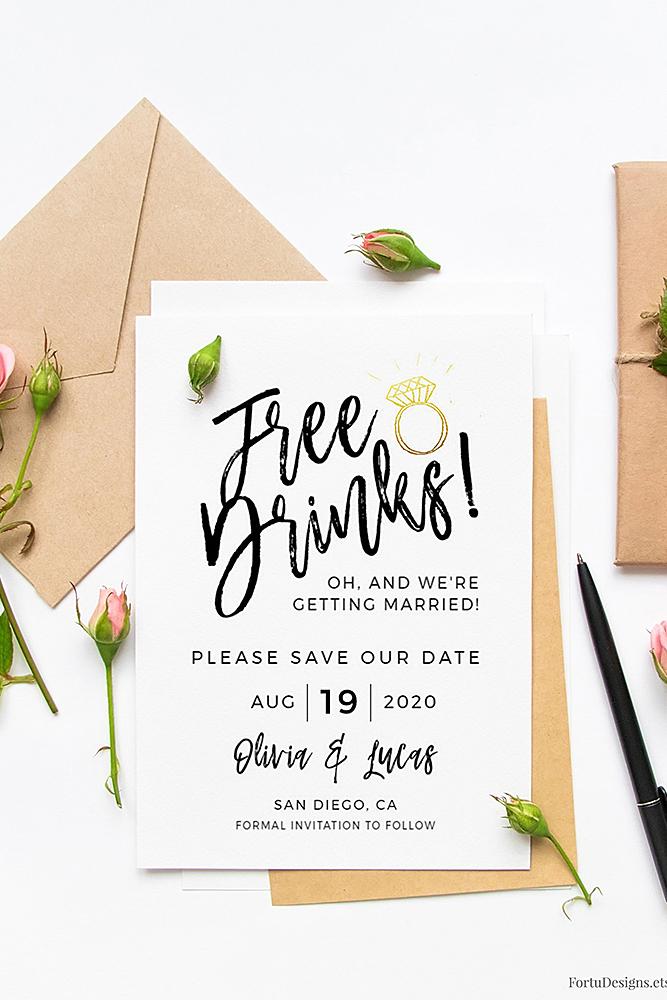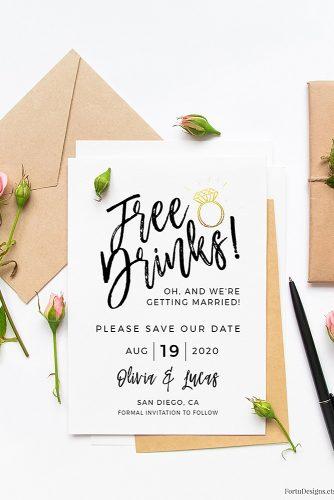 As mentioned above, many modern couples are getting a little more casual with their save the date cards. Some are taking it even further with fun save the date wording that includes puns and references to pop culture. If you're going this route be aware that your Save the Dates set the tone. Your guests will be expecting a quirky wedding theme.
He liked it, and put a ring on it!
Denver and Tess will tie the knot
July 5, 2020
Nice, France
Formal Invitation On the Way

He had me at HELLO
Denver and Tess will take the plunge
July 5, 2020
Nice, France
Formal Invitation On the Way
Don't Include to Your Save the Date Card
Sources: prettypaperandco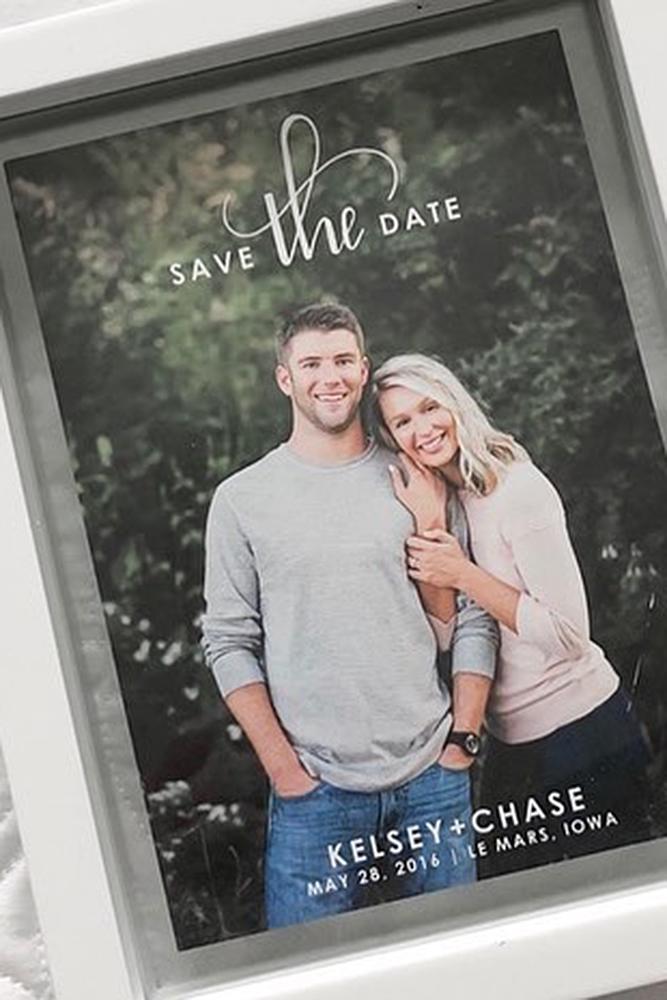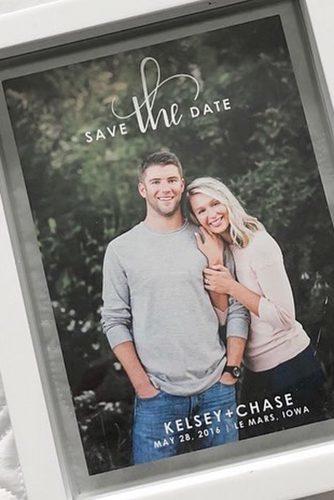 Now that you understand what should be included on you save the date card, it's a good time to mention what shouldn't be included. Save the Date cards are meant to be a thoughtful 'heads up' as opposed to a formal invitation, so very specific details would be overkill. Make sure to omit:
The name of the venue
Specific ceremony and reception times
Registry information
What to put on a save the date doesn't have to be complicated. Just follow the general structure we provided, follow our tips, and have a little fun! Remember, this is your guests' first interaction with your wedding and it will set the tone. If you're creating fun save the date cards your theme should be fun as well. The same thing goes for traditional or any other style. We hope this guide was helpful and makes crafting your Save the Date cards a little easier. Happy planning!
Main photo: Ann Hoang Photography