Buying a gift for a wedding can be stressful. Do you stick to the bridal registry, give a monetary gift or choose a gift of your own? What is the proper wedding registry etiquette?
Are you unsure of what to buy for the happy couple? Is shopping for wedding gifts something that you dread? Well, luckily for you, we have some tips on wedding gift etiquette to help put your mind at ease. Along with helpful tips, you will be able to find some of the best wedding registry ideas. Also, we have answered some of the most commonly asked questions regarding wedding gift do's and don'ts for your benefit.
If you need some help on the do's and don'ts of how to make use wedding registry, you have come to the right place.
Wedding Registry Etiquette Rules for Guests
Source: corinalbrock via Instagram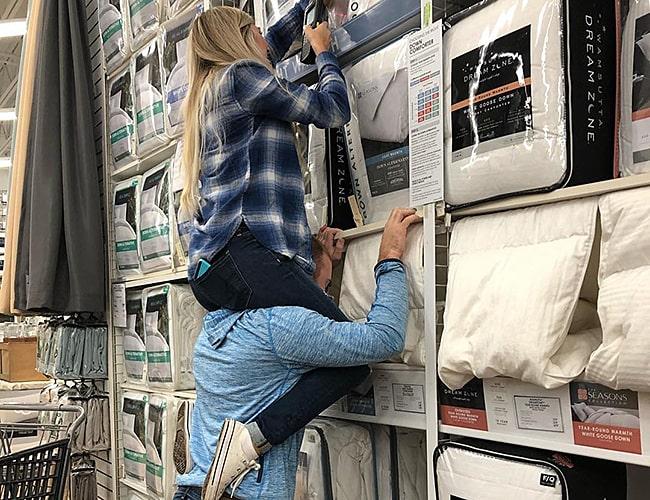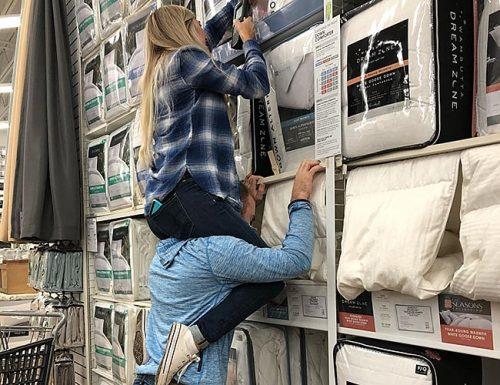 As wedding guests, you want to purchase a gift that the couple will love and not want to return. Of course, the best way to ensure this is to get a gift off their bridal registry.
Most couples, if they are organized, will list their wedding registry link on both their wedding website. However, you can also find out where they are registered by asking other guests, especially close friends and family. Word of mouth is always a great way to find out where a couple has registered.
Don't be surprised if the couple has a wedding registry that is a bit out of the ordinary. This could include sporting camping gear, gardening supplies or travel gear. Many couples are on their second marriage or have already been living together for quite some time. This means they already have a lot of traditional wedding gifts such as a china set or other kitchen gear.
Another popular option for many couples is to choose a charity and ask for donations in lieu of a wedding gift. This might be a cause which they feel strongly about, such as an animal shelter. Or they might even donate the money to a friend in need, such as a Go-Fund-Me. More and more couples are choosing to give back rather than ask for physical wedding presents.
Traditionally it is customary to give the couple a wedding gift even if you are unable to attend the wedding. Many people choose to order the gift weeks or even months before the wedding day and have it delivered to the couples or most often the bride's home. Others choose to bring the gift to the wedding.
Don't be discouraged if the wedding registry contains gifts of various kinds and price ranges. For example, the bride might ask for an expensive piece of kitchenware, such as a $200 electric mixer. On the other hand, the groom might register for something as simple as a $20 shaving kit. The point of a wedding registry is to take the burden off the newly married couple by helping them furnish their new home and start their new life.
Wedding Registry: The 7 Must-Know Rules For Wedding Guests
Source: roartea via Instagram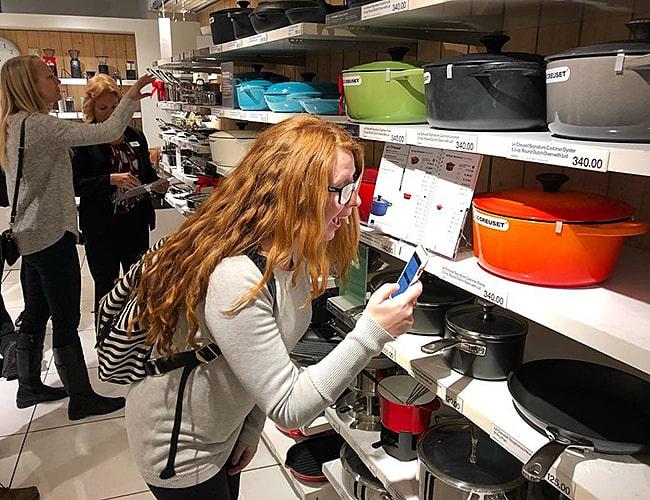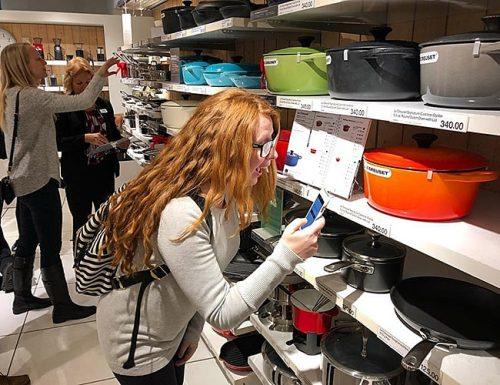 Most engaged couples opt to register for wedding gifts. It is a helpful way for their guests to choose a thoughtful gift for the couple. As well, it is automatically updated whenever a gift from the list has been purchased to prevent duplicate gifts. It is common for couples to be registered at more than one location, however, any more than 3 or 4 could be overwhelming for guests.
How can I find out where the bride & groom are registered?
The best place to locate the wedding registry is on the couple's wedding website. Creating a wedding website has become extremely popular in the last few years. Many couples even have hashtags that they post on their social media sites (Facebook, Instagram, SnapChat, Twitter and the like) that provide a link to their wedding website. A link to their bridal registry should be displayed prominently on their wedding website.
It is not considered rude to personally ask the couple where they are registered. Nor is it rude to ask their family members or friends. Most often, a to wedding registry will be included on the save the date email or postcard, or even on the wedding invitation itself.
When I have to buy a gift for the wedding?
A lot of people make the mistake of waiting for the big day. This will leave you with a limited selection of wedding gifts as the wedding registry will be partially depleted.
Proper registry etiquette states that you have a year from the date of the wedding to send the couple a gift. However, common sense is the sooner the better. This way you have more of a choice. The majority of wedding guests will wait to buy their gift any time from the month before to physically bridging the gift with them to the wedding reception.
Will they still have a wedding registry for a destination wedding?
Of course, a couple can still have a registry for their wedding even if they are having a destination wedding. The venue of the wedding has nothing to do with the registry. However, most couples will take it to account the fact that their guests will have to spend a bit more for travel arrangements for a destination wedding. Normally in this instance, they will ask their family and friends for less expensive gifts.
In the event of a destination wedding, it is recommended to have the gift send to the couple's home rather than take it with you. This will make it less cumbersome for the newly married couple to have to ship the gifts back home. Also, it's one last thing for you to pack for your journey. Typically, the couple will lose their home address on their registry and specify where they want the gifts to be sent.
What do I do if all of the gifts on the registry have already been purchased?
What happens when the online registry is depleted of potential wedding gifts? It is not impolite to reach out to the couple to ask them if there is something else they would like. However, if you do not want to trouble them while they are busy planning for their wedding, you can get creative. It is perfectly acceptable to purchase a gift certificate to one of the stores or sites at which they are registered.
As well, you can also purchase something personal such as a gift certificate to their favorite restaurant or a token item such as a photo album or picture frame with engraved their and the date of their wedding. A sentimental and personal gift is always a thoughtful and good idea.
Is it okay to give them money instead of gift on the registry?
If you don't see yourself as a great gift giver, it is totally acceptable to give money as a wedding gift. What couple wouldn't be happy with some extra money to begin their life as a newly married couple?
However, you should consult their wedding registry information or wedding website first to see if they have set up a honeymoon or cash fund. If this is the case, you can send the money to the links provided. If not, you can most certainly give them a check.
Do I have to buy both a shower gift and a wedding gift?
It is proper wedding etiquette to give both a bridal shower gift and a wedding gift. However, you do not have to go broke in the process.
If you know that the couple is having multiple parties or events before the wedding, such as an engagement party, a bridal show, and bachelor/bachelorette party, you should plan for a wedding gift and event budget. The most expensive gift should be the wedding gift itself, followed by the shower gift. The other gifts should be smaller, token gifts.
Is it okay to get a group gift for the couple?
A lot of couples will get extravagant when it comes to their wedding registries. Thus, we often find ourselves stretched then. And face it, the couple will be receiving gifts from so many people! So is it impolite to chip in for a group gift?
Group gifting for a registry gift is completely appropriate and acceptable. This is certainly the case if you wish to purchase one of the larger ticket items on the wedding registry.
Wedding Registry Etiquette: Do's and Don'ts
Source: cuisinart via Instagram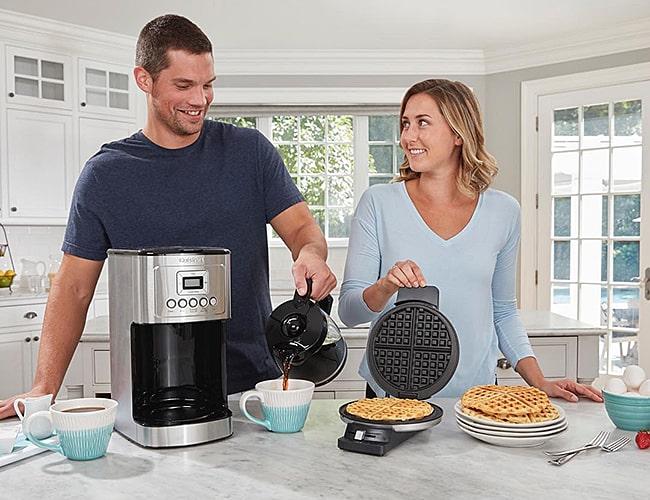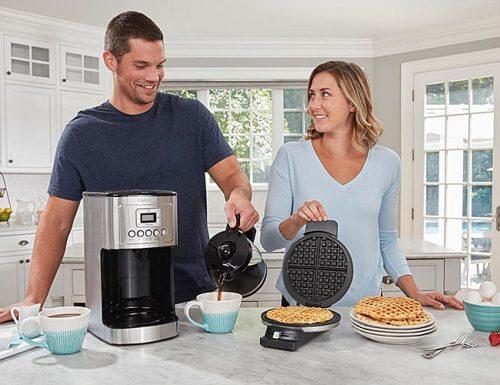 Now that we have answered your questions concerning proper wedding registry etiquette, here are some do's and don'ts to keep in mind:
Do send a gift even if you are unable to attend the wedding
Do send your gift before the wedding.
Don't spend more than you can afford.
Don't neglect to check the updated wedding registry before you purchase your gift.
Do feel free to give a more personal gift if you are a family member or a member of the wedding party.
Don't bring the gift to a destination wedding.
Don't send cash. Always send a check, gift certificate or money order for safekeeping.
Do purchase a gift for the bridal shower as well if you have been invited.
We hope that you have benefited from our advice on proper wedding registry etiquette. Now get out there and find the happy couple the best wedding gift ever. And make sure it comes from the heart!
Related posts:
33 Wedding Registry Tips You Should Know In 2019
Top 10 Best Wedding Registry Places And Tips In 2019
What Is A Wedding Registry? 2019 Guide
13 Main Rules On How Much To Spend On A Wedding Gift