Getting married is fun, but figuring out how to start planning a wedding is quite an uphill task. The steps to planning a wedding can be daunting, but we are very glad to walk you through the process. Regardless of how much time you have left, one year or three months, your wedding may be your biggest party. Our first steps to planning — taking one task at a time and getting all the help you can. And for a successful wedding, follow through with our guide on how to plan a wedding step by step.
Find Inspiration
"One of the first steps to plan a wedding is figuring out your style",
Evan Chung of Evan Chung photography.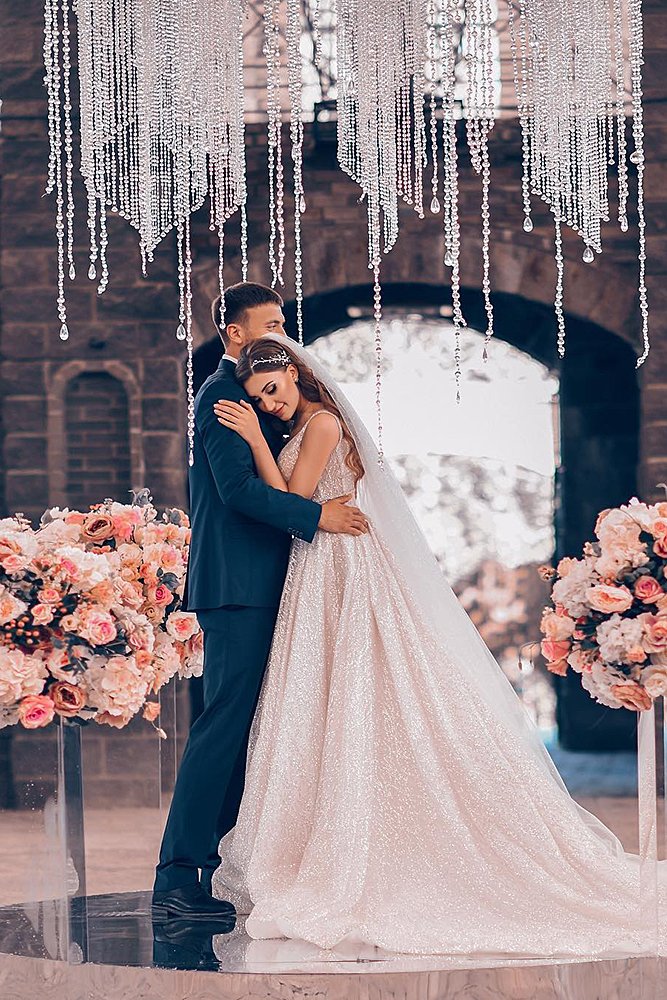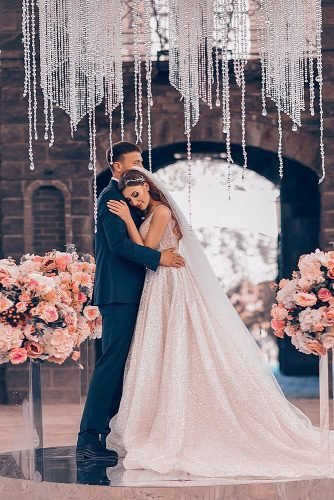 When to start planning a wedding? There's no specific time! Once you get engaged, time starts running, and you should hit the ground running too. What is it? Glamorous or classic? Modern or rustic? Vintage it bohemian? Imagine how you want your wedding to look, and the tone you want guests to pick. This is a spur to start looking out on places like wedding websites, Pinterest, and Instagram, etc. But while at it, here are few things to remember…
Stay realistic on expectations from the online hub. This is because not every picture originated from a real wedding. They could be cutely styled photoshoots. And others may be out of your price range or could require cut-throat budgets. In this case, adapt only the parts that fit your budget. You may also substitute, like using fresh peonies in place of crafted sugar paste flowers. Also, all these may not turn out exactly how they looked in pictures. So, to avoid disappointment, be realistic.
Create separate distinctive boardwalks for every item you're pinning. Take, for instance, wedding bouquet, wedding shoes, wedding cake, dresses, hairstyles, etc. All of these should have distinctive boards with titles.
Keep Calm And Be Organized
Andrea Freeman, a celebrity wedding planner opines that
"Organization and a calendar are the keys to getting things done."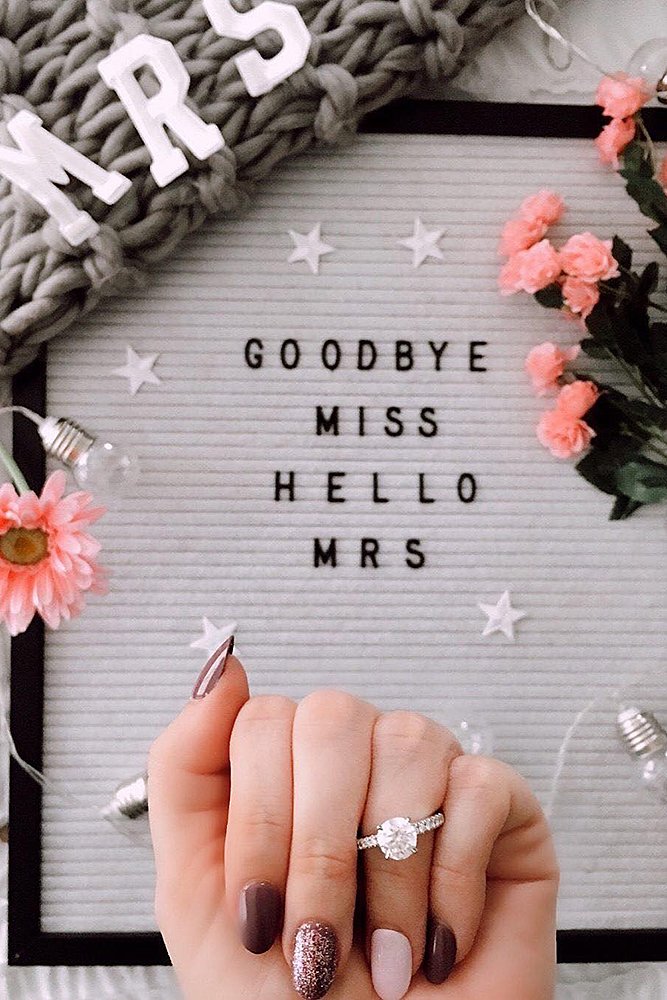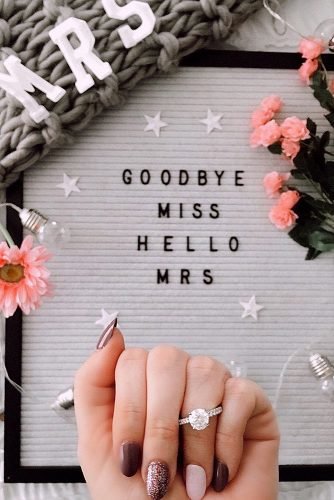 This goes to show that a fundamental of wedding planning is staying organized. Do not leave sticky notes all over the place, document everything efficiently under one roof. Be conscious enough to schedule meetings and dates. Tick app resolved tasks on your checklist, and always update on incoming tasks. We all prefer different methods of documentation, so any of the following could appeal to you.
Online apps that support wedding planning
Free downloadable templates and checklists
Tablets or laptops
Traditional diaries
Static board in the home or workplace
Set Your Budget
"Before you book any vendor, sign a contract, you have to make a wedding budget. Knowing how the money will be evenly laid out and how much you have to spend will help you not overspend."
Adair Currie, Dairing Events.
This is a major step when plan a wedding, it's a mandatory task to complete before any other. It will be unfortunate to dream about gowns, fall in love with venues, and discover that they don't fit your budget. So, here's how to go about it.
Establish all contributing sources
If it's only you and your fiancé, then it gets easier. But in most cases, the family from both sides may decide a financial contribution. Or they could take care of certain aspects of the wedding. Politely approach them to know their stand. Establishing all your sponsors and what they'd sponsor with helps you know the total cash realized. You'll also have a factual amount to work with, and what parts of the wedding are already taken care of.
People may disappoint, don't forget that. So, it's a realistic approach to get your numbers up with your fiancé. How much can you and your fiancé raise for the wedding without help? How much money can both of you save, given the time you have before the wedding? Establish this, and add it to whatever external help you've got.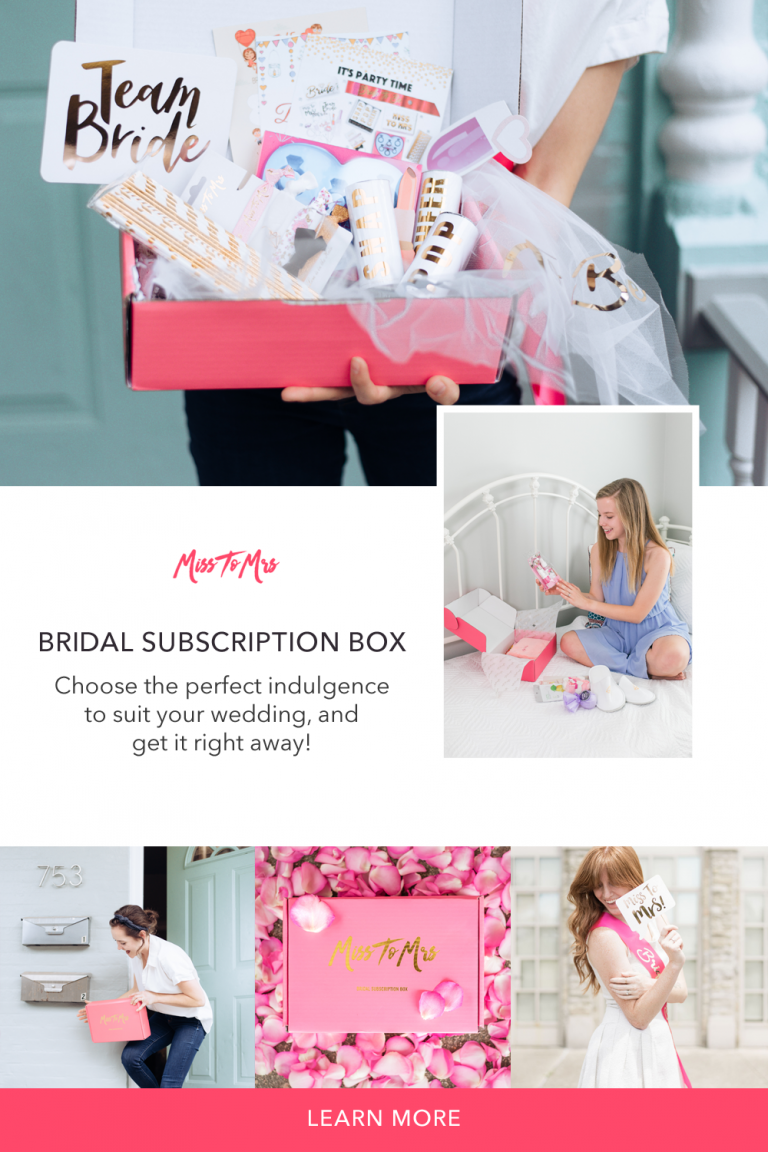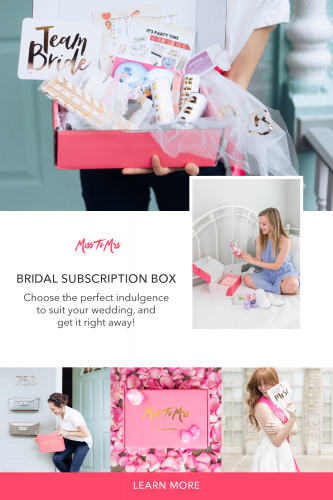 Strategically estimate your guest count
The guests determine practically everything. The venue size, food, drinks, transportation which are some of the biggest expenses. So, it's imperative to cut down the guests from the outset.
Decide on your non-negotiables
Between you and your fiancé, decide on items you can't let go of or compromise on. It will be tough, but it helps you decide where the bulk of your money will go. And you'd know what you have left to work with.
It doesn't make sense to allocate costs to items without an idea of how much they cost. You could end up overestimating or underestimating, which could wreck your budget. Again, there are procedures to some things which may require payment. Things like consultations and the likes. Do research, and factor all these tiny bit of expenses into your plan.
Draw a spreadsheet and allot money to each aspect of your wedding
Do a total collation to ensure everything sums up to your total budget.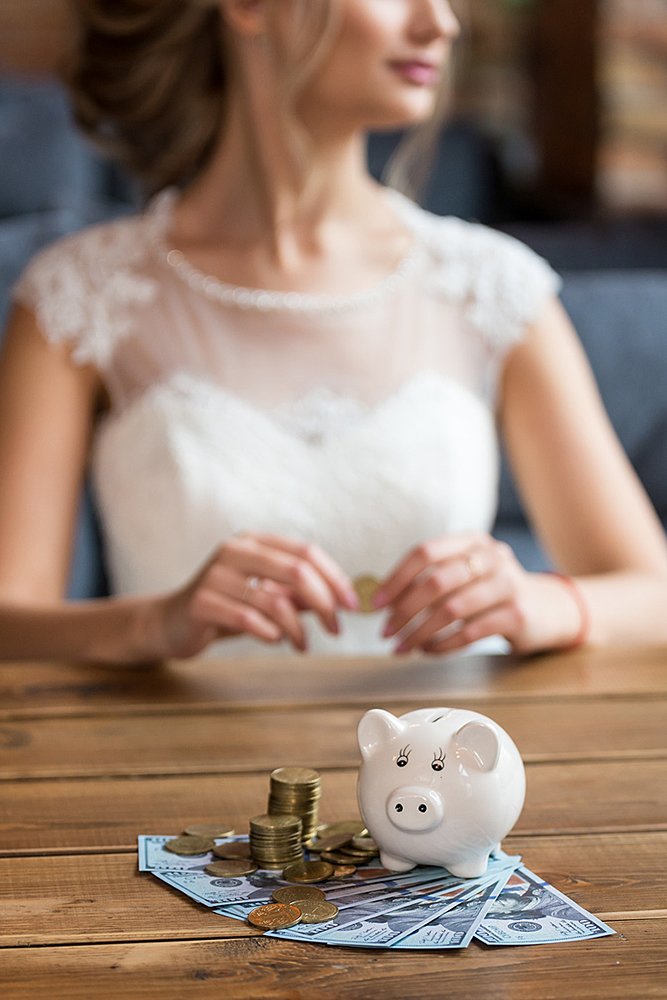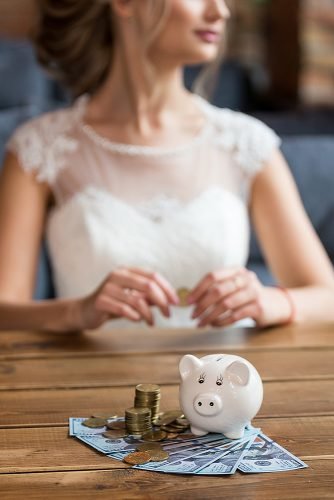 Choose A Few Wedding Dates
Jamie Mackey, a wedding planning, decor, food, and beverage expert has this to say.
"Fight the urge to choose a date, the minute you try engaged."
She's absolutely right because there are a couple of things that influence picking dates. Narrow down potential wedding dates, putting the following into consideration.
Choose dates when you've confirmed your wedding venue. Some venues are more popular and can be easily booked a year upwards.
Decide on a time and season of the year to get married. This will hugely influence your day.
You can also draw inspiration special dates and anniversaries. People choose to get married on their birthdays, relationship anniversary or any day special.
Check out how your date impacts on your wedding budget. For instance, getting married on traditional wedding days (Saturdays) or peak seasons will cost you more. But you're bound to save money when you get married on non-peak seasons and days.
Schedules of important guests is another factor to consider. If their non-attendance will ruin the day for you, best you pick dates they can work-around.
Start Your Guest List
We could arguably say the guest list is where to start planning a wedding, after the budget. Janessa White, Co-founder of Simply Eloped says that
"knowing if you want a small or big wedding — where you want to hold the wedding, and on what day should be set before you start to make a serious guest list."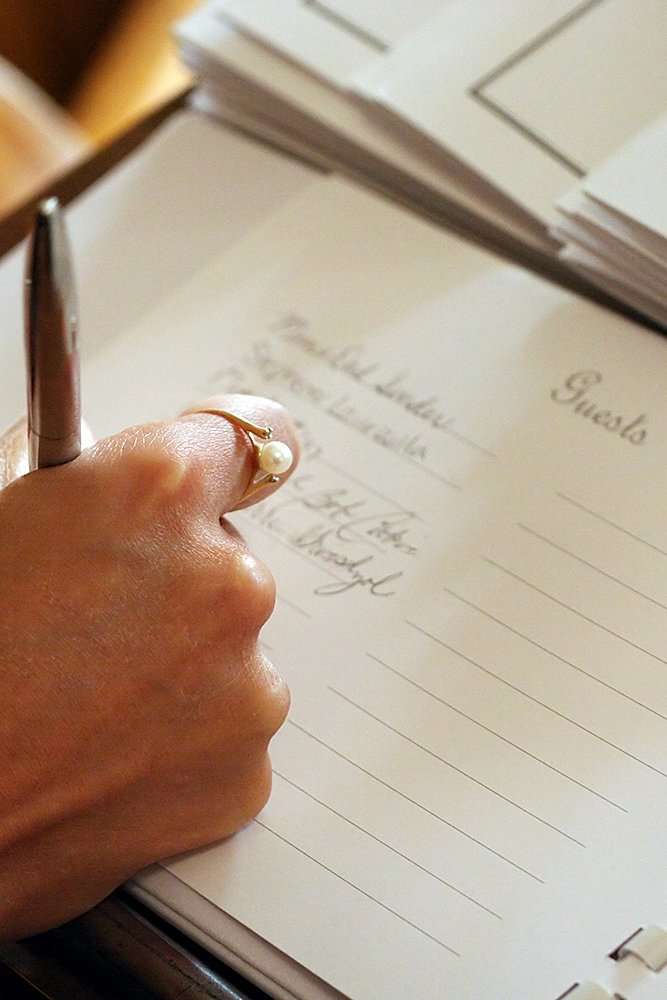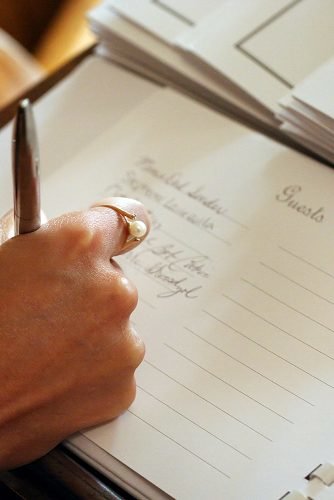 That out of the way, here are few tips to help you create a balanced guest list.
Decide on how much you can afford to spend, and the kind of wedding you want.
Communicate with family, especially contributors, about who (and how many people) they'd want to invite.
Begin with a must invite A list (people whom you can't skip). This includes your family and close friends. If your list margin can still accommodate a few, move to the B list and add as many possible. This will include distant relatives, colleagues, acquaintances, etc.
Take a mind look at your venue. It's important as you won't want to wither exhaust the capacity or crowd people in. If your venue is 300 people capacity, limit your list to 250 people. This gives space for movements and interaction.
Guard up how many plus one invitation you can afford. We say so because every head has a certain allocation on your budget. And no one is ready to spend extra cash to wine and dine a total stranger. Decide to only give plus ones by relevance. For instance, if a guest has a long-standing partner, or got engaged.
Pick Your Wedding Party
As mentioned earlier, when figuring how to start wedding planning, a support system is important.
"Wedding is enough stress, so don't make stressful choices,"
says Liz Coopersmith of Silver Charm Events.
Choose only the people you want at your wedding, and who want to be at your wedding.
Localize your wedding party to special friends and very close family. Your wedding is special, you don't need random people on your train.
Make sure they are your strongest support system. Having your best guys close during the wedding prep brings some comfort. You know they get you and they've got you any time.
If they will be quite upset that you didn't ask, then you shouldn't do. You don't need anyone making your day about them. That's too much drama than you can handle.
Avoid those who are going through any kind of crisis. Preparing for your day puts more pressure on them.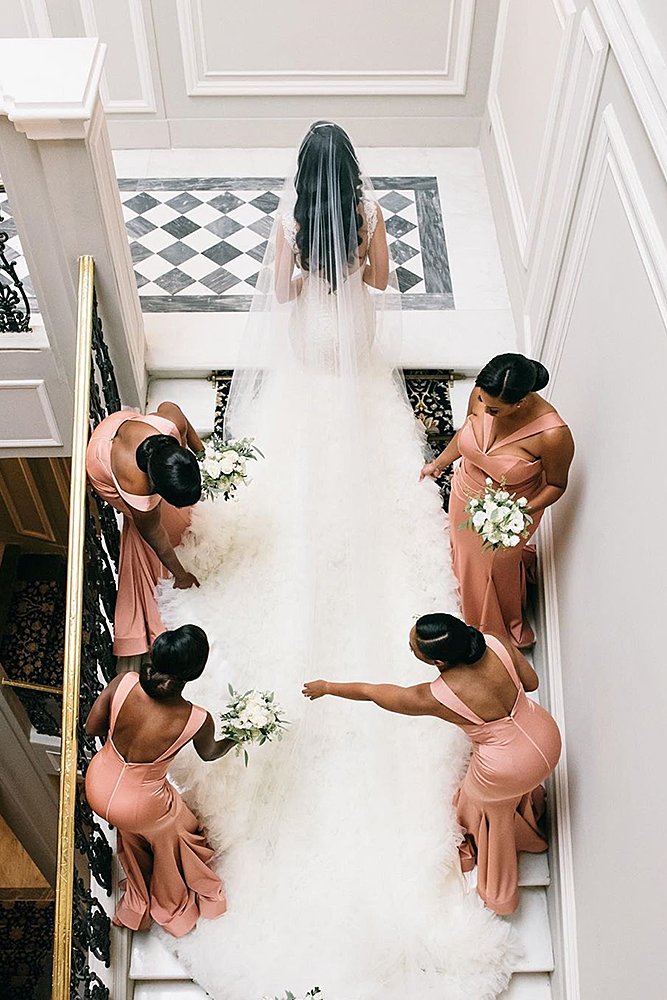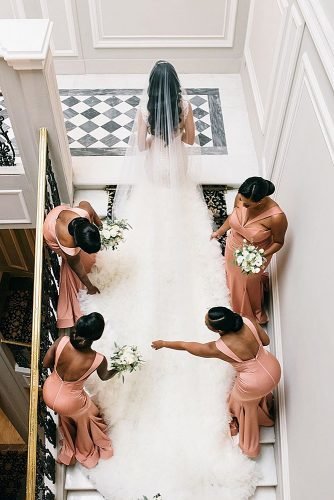 Set Up A Theme
One of the most important steps to planning a wedding is the theme set up. It narrows down your vision, puts it in focus and sets the plan rolling. A few ways to decide on your theme below.
Think about your personality, sense of style and comfort. This will open your eyes to things you're best attracted to.
Let go of the conventional color combinations. No one said you must stick to them.
Get inspiration from your wedding venue.
"It plays a huge role in helping you select colors and theme,"
says Adriana Franconi of Hoopla. It's one of the best ways to establish the tone and overall aesthetic that aligns.
For a unique wedding, forget trends and seasons. Do better by harnessing your favorites like flowers, hobbies, colors, designers, etc.
Make sure to match it down, from wedding stationery to favors.
Hire A Planner, If You Want
"To plan a wedding, it takes an average of 400 hours,"
says Andrea Freeman.
This excludes every other run around the couple has to make, their jobs and lives. So, if you're a busy set, hire a full-time planner. But if you want to plan solo, it's still important to get expert input on the wedding blueprint. Hire a wedding consultant to help shape the budget and schedule. They'd also avail you with a list of the best vendors around. If you want to save some money, hire a day-of wedding coordinator to handle things on the day of your wedding.
Start A Wedding Registry
Setting up the wedding registry leaves you excited and with the biggest wish list ever.
"But you must register early, and include items across a range of price points,"
— Brit Morin, registry expert for a Target. You must also acknowledge the following.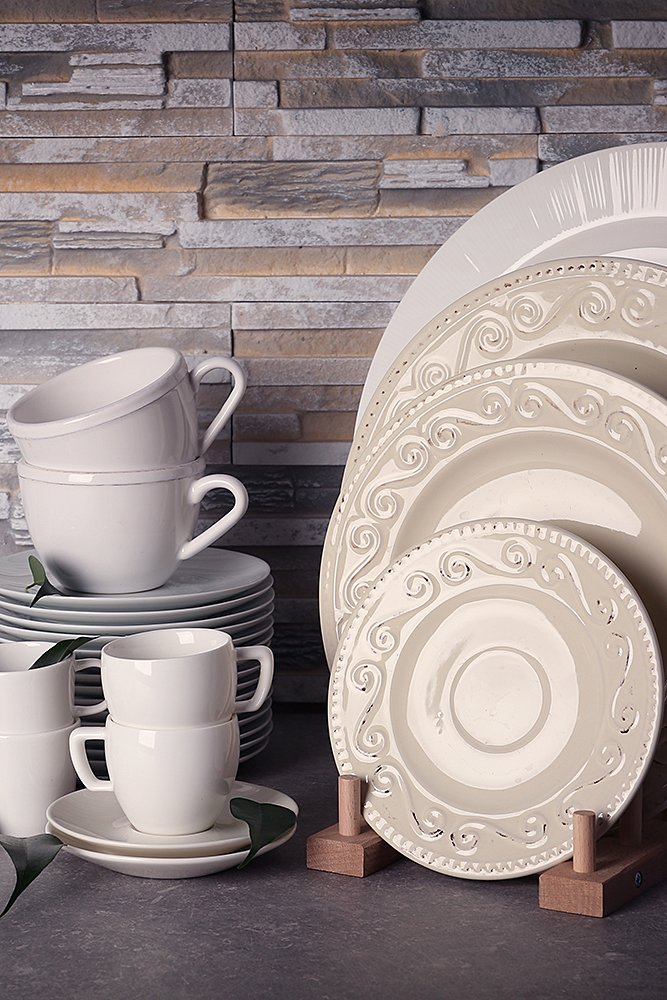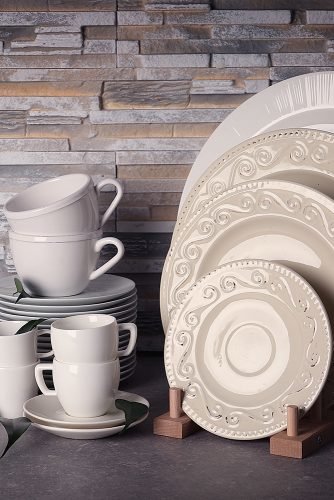 Collaborate with your fiancé
Establish household needs
Make in-depth research of the best items at affordable rates
Be foresighted by planning for the future
Do shopping in person
Think outside the box like having a honeymoon registry
Spread your shopping across many reputable stores with varied price ranges
Consider the financial strength of your guests. Include items that people of different age and financial grades will be comfortable gifting you.
Create A Wedding Website
Important details not included on your save the dates will be on the wedding website. It's a place to keep your guests in the know about your big day. From the accommodation to date, venue address, travel, and transportation details.
"Not just that, but your guests get to know the two of you better through the wedding website,"
according to Marina Birch, principal of Marina Birch design studio.
Hence, photo or video gallery of the two of you, and some interaction will go down. It's also a great place to view your wedding registry. So, create a website early enough for guests to get a heads up.
Reserve The Date And Venues
Whether it's a venue with full service or one where you can bring in your vendors. Your venue becomes the place of one of your best memories from the photos, to the dance, ambiance, food and all. So be sure to get it right. Make a scheduled visit to the place and stay clear on the look, price, extras, and hidden charges. Make the booking early, sign the contract and you have a confirmed wedding date.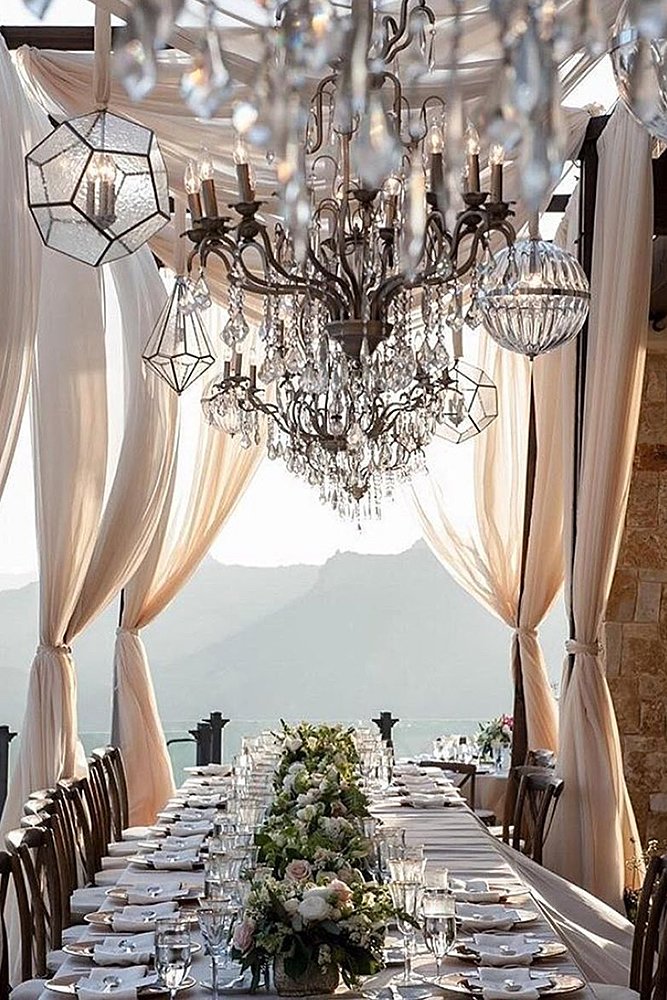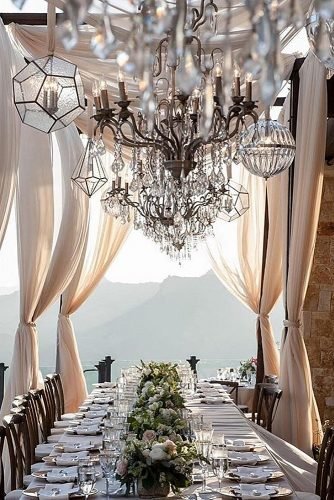 Book Vendors
When figuring how to start wedding planning, booking vendors should come to mind. They form a fundamental part of your big day. From photographers to caterers, florists and all. Decide on which important part of your wedding to outsource on time. Scout for professionals whose works you love and can afford, and sign them up. Do this early because vendors most times get booked out on time. Work with people whose personalities you're comfortable with. It's important for your day.
Pro tip: Get everything, even to the tiniest detail in writing.
Send Your Save-the-Dates
It is best to send this not too early or too late. But it's important so that guests start to mark the date on their calendar. The best time to send save the dates is 4-6 months before the wedding. And you must follow up with an actual invite. Also, the more information you give, the better.
Pro tip: The dates on your save the date must be firm. Dates locked down with deposits and contracts signed.
Purchase Outfit
One of the top things to consider when planning a wedding is the wedding outfit. Budget and timing are of the essence here. Amass enough time to shop by starting 9-12 weeks before the wedding. In this time, read up on everything wedding outfit. From the styles that will flatter your shape, to ones that will suit your personality. Research on trains, silhouettes, necklines, colors and hues that best suit you.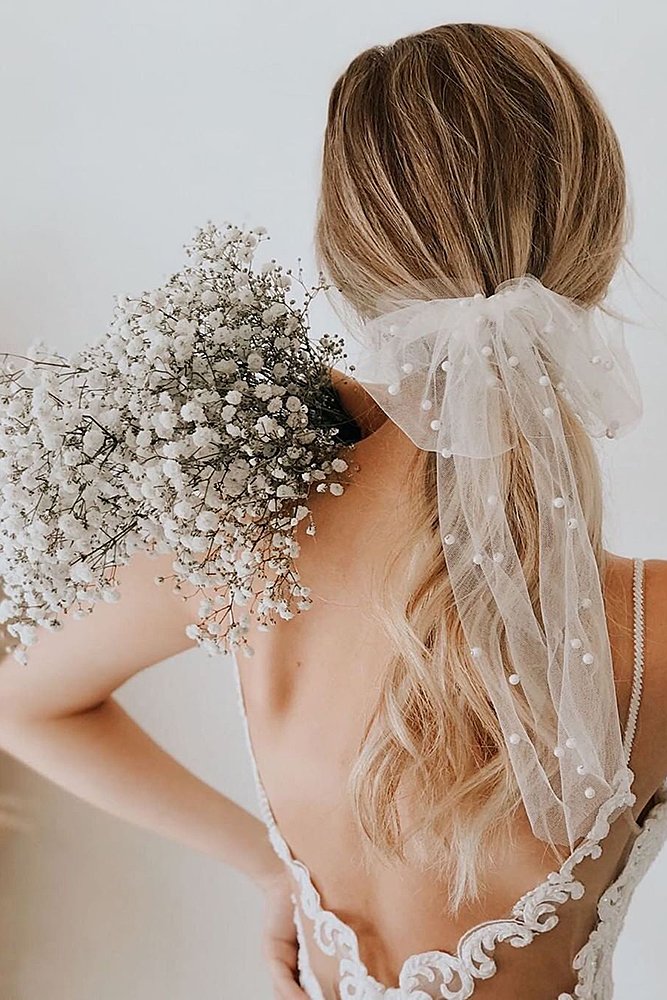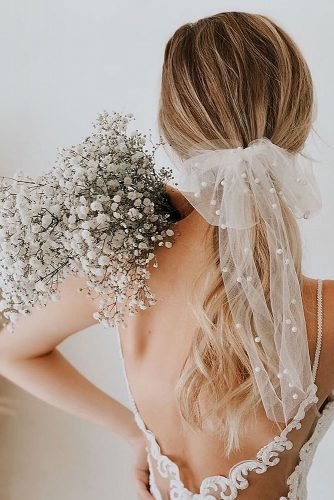 Pro tip: While going wedding shopping, go with the right undergarments and shoes.
Plan Your Rehearsal Dinner
As you plan a wedding, remember the rehearsal dinner. You must be meticulous in planning it like you'd do the wedding. The rehearsal dinner happens on the wedding eve. Normally, the family of the groom does the hosting, but things have changed these days. Be sure to figure out who's planning and paying for it. Also do well to book the venue in advance, and let guests in on details.
Pro tip: Do not restrict the dinner to your wedding party alone. It's to thank everyone who is helping you plan. So invite aunties, uncles, mothers, fathers, friends, etc.
Plan Your Honeymoon
As you figure out how to plan a wedding, keep your honeymoon in mind too. It's never to early to start scouting for honeymoon destinations. If you're going to stay local, start looking at great places in advance. You may even book ahead. If it's a destination honeymoon, begin to keep money aside for it. Start all the necessary legalities and documentation on time, to avoid hitches later.
Pro tip: Pick honeymoon spots together with your partner. And you must pick a destination based on your personalities, the things you enjoy, and the kind of honeymoon you want.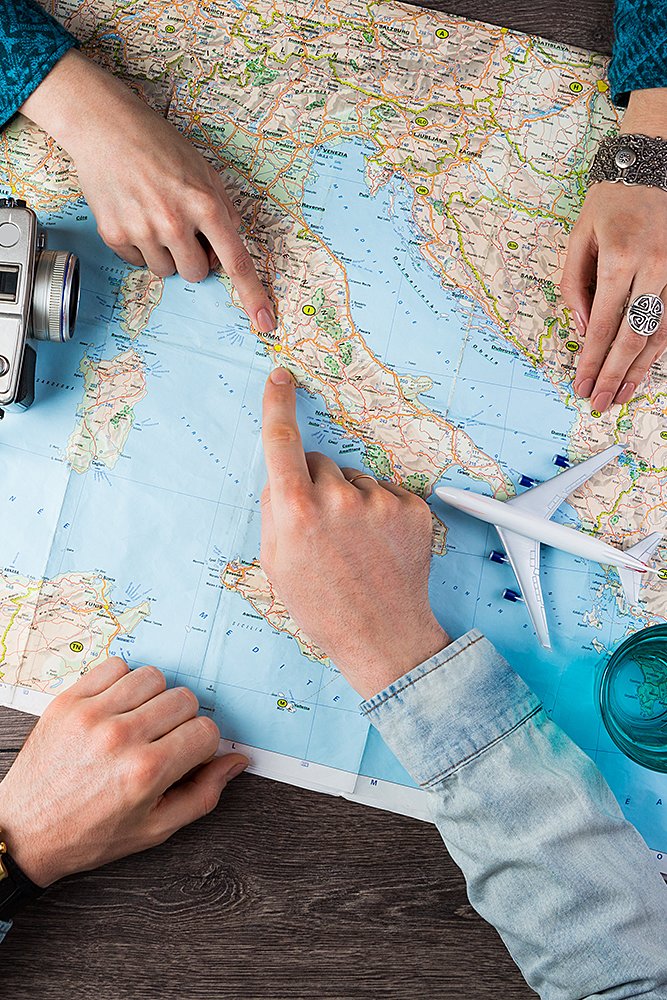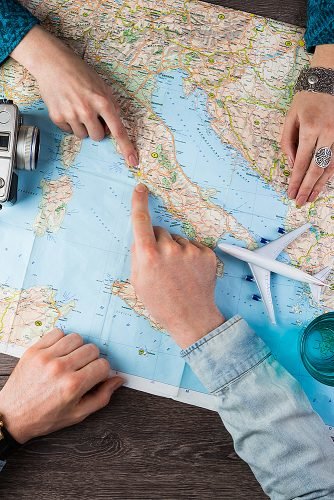 Send Your Invitations
One of the major steps when you plan a wedding is creating your wedding stationery. This includes save-the-dates and invites. Save the dates are duly sent out about six months before the wedding. Then you'd send invitations to follow at four to eight weeks before the wedding. This gives enough to get all RSVP at about three weeks to the wedding. All wedding stationery must be the same theme and set the same tone. Everything must be cohesive.
Pro tip: Be decisive and intentional about your guest list. So that everyone who receives your save-the-date gets a follow-up invite. If you're not sure you want them at your wedding, do not send the former.
Obtain Your Marriage License
As you plan your wedding, remember to apply for the marriage license. This is the singular thing that makes your union legal and recognized. Don't do it too early or too late. Once you have a firm date set for the wedding. Make a research on the validity of marriage license in the state you want to get married. While some last for 30 days, others can be up to a year. So work with that time. Also, this is one thing which you cannot do by proxy, you must find time to obtain this with your partner. Go with all valid IDs, because while some may require only driver's license, others may ask for a birth certificate. Remember you'll also pay a fee.
Pro tip: If you're having a destination wedding, you'll file for a marriage license in the country of the wedding. So research their laws and see what gives.
Buy Wedding Bands
One important step in planning a wedding is purchasing to wedding bands. Do it well in advance to avoid last-minute choices. It is the symbol of your love which you'd carry everywhere with you, beyond the wedding. For some couples, the rings take quite a chunk of their budget. Hence, it must be something you like and are comfortable wearing. Do research on different types and styles of rings. Their materials, durability, warranty and all. Also, pick out ones which suit you and your partner's personalities. Look out for the best jewelers that match your budget.
Pro tip: Leave a personal touch by designing your wedding rings yourselves. Get in contact with jewelry consultants who will listen and give you what you want.
It's Your Big Day!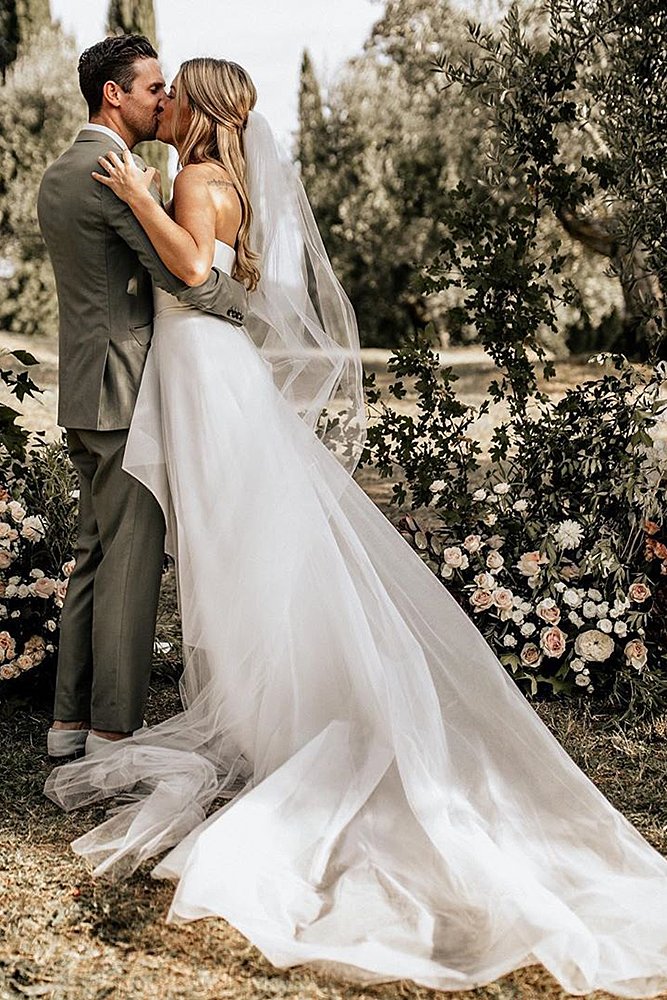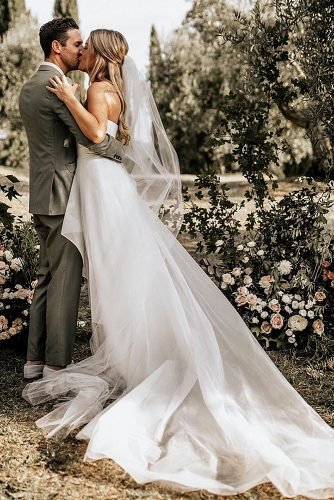 You've put together a celebration of a lifetime, and the day is here. Time flew, and voila! It's your big day. You must take out time to rest, breathe and rejuvenate. Summon all your energy to have the fun of your life. It's your day, and it's all about you. Don't miss out on the fun. Be present, for you, your partner and your guests. Relish the attention, say those vows and dance your socks off into the night!
Save To Your Board 20 Tips For A Happy Bride on How To Plan A Wedding

As you decide on how to start planning a wedding, remember a few things. Do it one task at a time, and avoid pressure as much as possible. Do not fret about the little things, and learn to delegate. Also, remember to rest and pamper yourself by getting a bridal subscription box. And follow through with our guide on how to plan a wedding step by step.