You may have always dream of planning your wedding, but is the actual organization of the event starting to feel overwhelming? Do you have any idea where to start and how to plan a wedding? Good news! You're not alone.
This 2019 updated wedding planner guide is designed for future brides like you, who are afraid of turning into Bridezillas. Check out our 26 wedding planning tips that will help you on the amazing journey you are about to take!
Get Inspired
Source: Instagram@jessicashaephoto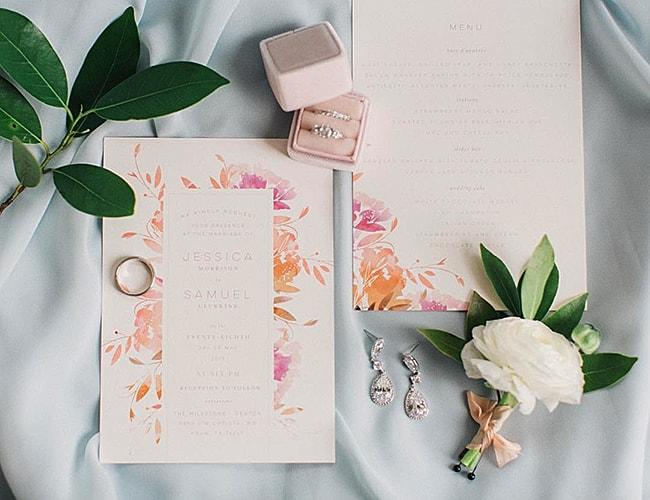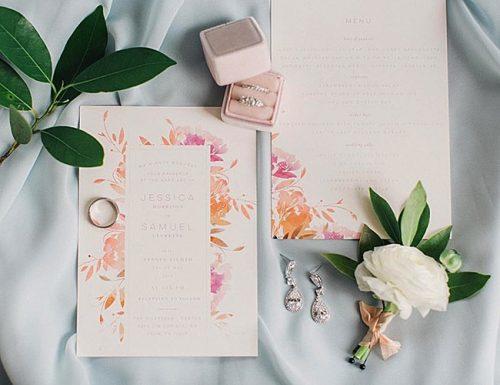 You're probably wondering: how long is the average engagement?
The average engagement period is usually over one year, so you've got enough time to gather ideas and inspiration from many sources.
Studying the topic — this is among the first steps to planning a wedding you need to know. Websites, books, magazines, YouTube channels, and TV shows are there to keep you updated on the latest trends, give you options and make you feel confident in your choices.
Be Organized
There are many ways to get your ideas together and get rid of those random notes you've jotted down all over the place. Your wedding plans can be gathered and organized very efficiently! Depending on your preferences, you might choose one of the following ways to keep things on track:
Diaries
Boards with notes kept in your house or workplace
Online apps such as WeddingHappy
Documents in your laptop
Don't forget to take notes of any important meetings and dates, check off everything that's already resolved, update the calendar frequently and keep it neat! Here's another concise wedding planning checklist that you may find handy.
Get Ready Ahead of Time
Source: Instagram@ekateryna.overchenko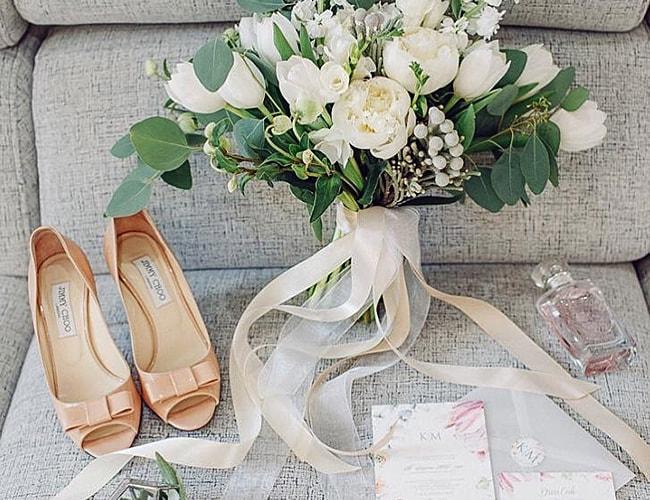 Being aware of this upcoming huge event in your life means planning everything ahead. If you're looking forward to a spectacular appearance on your Big Day, aim for a slow, but efficient transition starting a year before your wedding:
Work out and keep fit (it will also relax you during this crazy wedding planning period)
Experiment with new hairstyles and makeup in advance, to see which one enhances your features best, and go for the perfect look on your Big Day
Try on many dress designs to be sure you make the right choice without rushing into a quick decision.
You should sign up for a dance class some months before your «big day», in order for your first dance go smoothly and be enjoyable for both of you. This way, you'll be confident enough in your dance moves when everybody's watching.
Take Your Time
You might be wondering: how many hours does it really take to plan a wedding?
The answer depends on many variables: the number of guests, the magnitude of the event, your preferences, your budget, etc. It can take as few as 100 hours or as many as 400 hours for a big wedding with lots of details to take care of. Still, the average number is somewhere around 250 hours to plan a wedding for 100-125 guests.
So, you've got enough time to enjoy this process. Taking things step by step, at your own pace will make your wedding plans go smoothly. Don't rush into quick decisions and consider all the options you have!
Don't Forget To Have Fun
Wedding planning might be exhausting, so don't forget to have fun! After all, there is nothing more important than your emotional balance and happiness – just put it on your planning timeline! Bring in an element of surprise to your planning! How? For example, treat yourself to Miss To Mrs Bridal Subscription Box.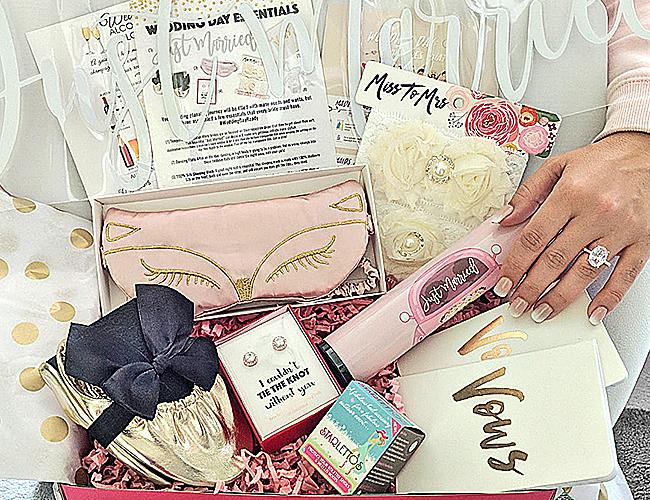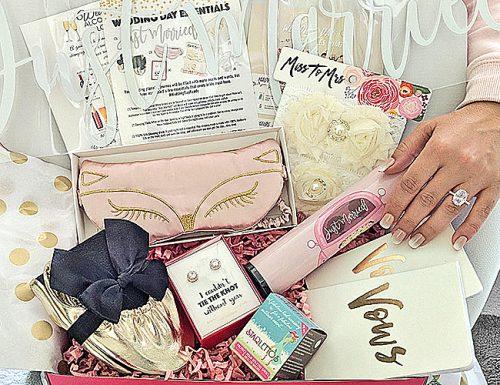 It is a great source of wedding inspiration for planning. Though you never know what you get, we are sure it will be something helpful. Last year the happy brides received such items as "Just Married" car decal, full garter set, bridal hairpieces, diamond wipes and other items they could use during and after wedding planning. It's a kind of surprise each bride wants to experience – a fun and useful wedding present each month before her wedding.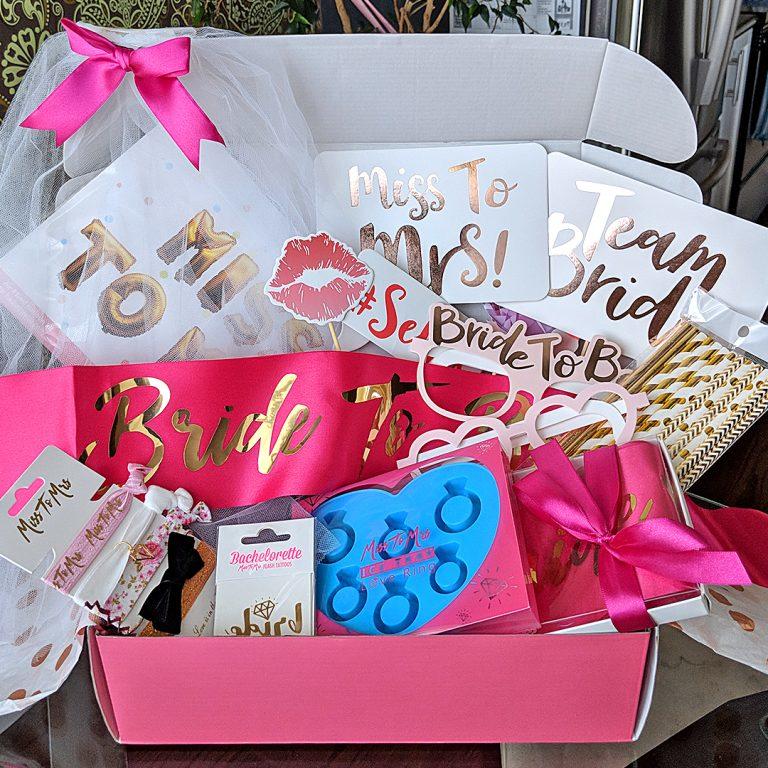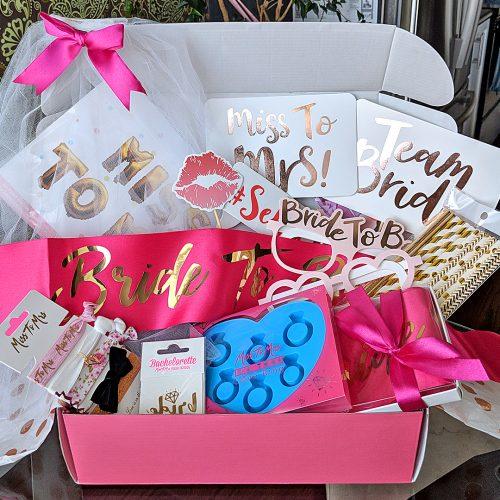 Another positive side to it that
the subscription box
might include items that are not only useful but also necessary, something that could make your life easier but you haven't thought about it yet. Planning is hard, and requires a lot of energy and ideas – a bit of help is always welcome. After all, you don't get married every day!
Set Your Priorities
There are many things to consider when you plan weddings, but you should know which ones need to be addressed first.
Here are the top 4 first steps to planning a wedding:
The date
The venue
The budget
The theme
Gather Your Loved Ones on a Team
Source: Instagram@ardaisy_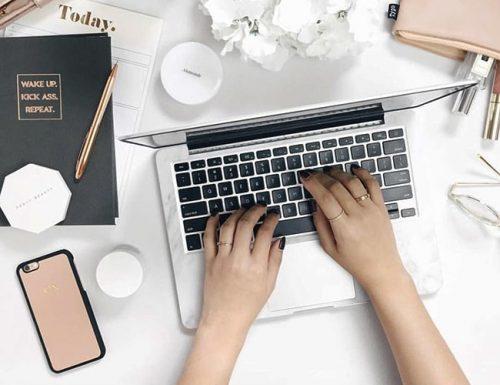 From your family to your dear friends, everybody will want to chip in and help you organize this important event. Your families will be more than happy to plan every little detail with you, and your friends have been waiting for so long to be your bridesmaids!
Because it's your Big Day, you and only you make the rules. Your friends will all want to stay by your side when you walk to that altar, so questions like how many bridesmaids are you supposed to have?
Only have one answer: you can have as many bridesmaids as you want! The bigger the team, the more beautiful the wedding pictures!
Remember You're Not Alone
While being caught in a pile of plans and meetings, you might forget that this event is about the TWO of you! Your groom has waited eagerly for this day and his great ideas might surprise you. Here's how your groom could help you organize everything:
Choosing a theme that is meaningful for both of you
Designing the DIY decorations
Helping with schedules and keeping track of things
He can even help you figure out the details (the cake, the music, the décor) if you're confident enough in his tastes!
Set a Budget
How can you plan a wedding on a budget?
While some say that setting a fixed budget for a wedding is impossible, you may very be able to work well with the financial resources you have.
So, if you're on a budget and looking to split the expenses, you might also want to know who pays for what at a wedding?
Usually, the bride and her family will pay for the church, the wedding dress and all the accessories (veil, trousseau, etc.), floral arrangements and bouquets for bridesmaids, wedding video and photos, food, decorations, the groom's ring, invitations and all related stationery and guest transportation.
On the other hand, the groom and his family will pay for the bride's ring, the music and liquor at the reception, the honeymoon, the bride's bouquet, corsages for grandmothers and mothers and boutonnieres for men, the groom's outfit, the officiant fee and marriage license.
Also, you might wonder: "who pays for the honeymoon?"
The traditional answer is the groom and his family, but if you want to break the rule, it's fine.
Decide on the Date
Source: Instagram@gdoyle8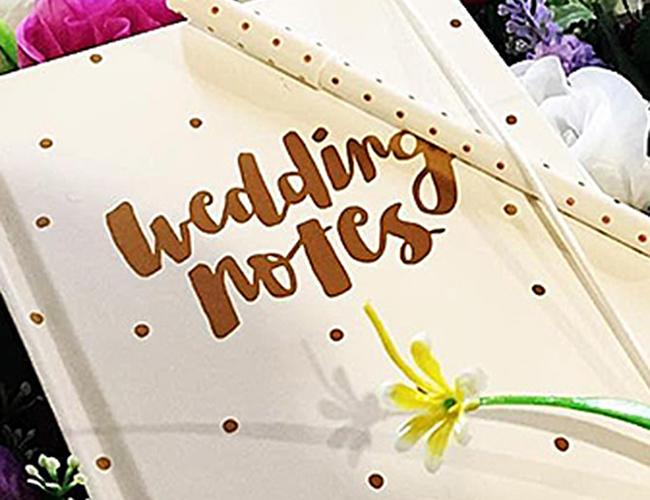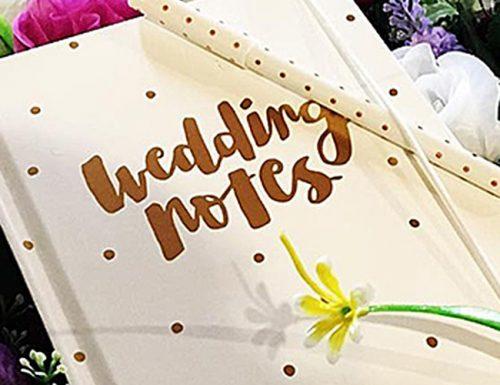 The date of the wedding should be at the top of your wedding planner guide and many things should be considered when choosing the right day:
It should be meaningful for you and your groom, as you'll be celebrating this day for the rest of your life
You should make sure your loved ones are able to join you on this amazing journey
It should go well with the theme you've chosen
Search for the Perfect Venue
Finding the ideal venue for you and your guests to feel great during the event is a tough job. If you do not have a specific location in your mind, here are some practical questions to ask yourself when choosing the right one.
Is it spacious enough for all of my guests?
Does it allow me to implement the seating plan I designed?
Is it elegant and well-lit?
Is the dance floor big enough for all of us?
Does it have good acoustics?
Choose a Meaningful Theme
Choosing a theme for your wedding makes everything easier – it takes only one decision! Then you can design everything around it – from cake design to decorations and even the dress code.
A nice thematic lets you combine every detail harmoniously, plus, it's stylish and fun! What is more, it adds a touch of originality that will make your ceremony stand out from the crowd and be remembered by your guests. Whatever theme you're going to choose, try to keep it simple and don't exaggerate with too many details. Less is more.
Schedule the Events
The idea of how to plan a wedding entails multiple steps: getting your wedding license, the religious ceremony, and the long-awaited party.
Make sure you schedule them so that your guests can attend and enjoy them as much as you do. You should have a clear schedule as to when, where and how the events will take place. A handy checklist in this useful article should make your life a bit easier. Reception is the longest and most involved segment, so it requires special attention and, may we even suggest, its own timeline.

Talk to Vendors and Rentals
Source: Instagram@grishkarpov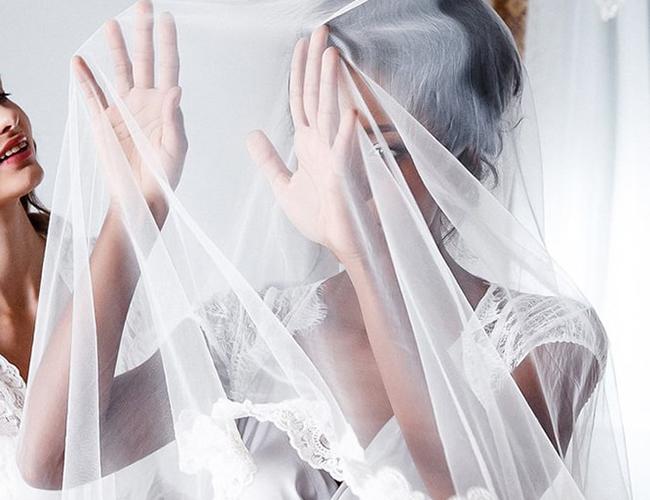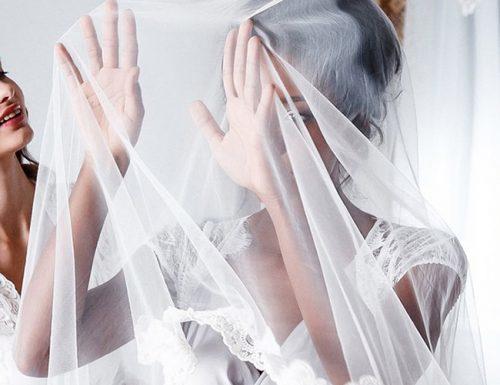 Gather a team of people who are willing to make your day even more rewarding. From the limousine taking you to the ceremony to the flower lady, they'll all be there to make your day a success if you prepare everything in advance.
Sketch Your Guest List
Guests are one of the most important aspects when planning a wedding. Who are you going to invite? How many people are you ready to host? How will they be seated?
This is where your loved ones will have an important word to say – as they know best about their common friends and relatives. Sketch your guest list in advance and make sure you're surrounded by all the people you love and appreciate.
Choose the Traditions You Like
Something new, something blue and something borrowed is nice, but what about the traditions you absolutely hated witnessing at your friends' weddings? You can really forget about them and decide what you want on your Big Day. As mentioned above, you are the one making the rules.
Get Your Perfect Outfit
Source: Instagram@dinara_december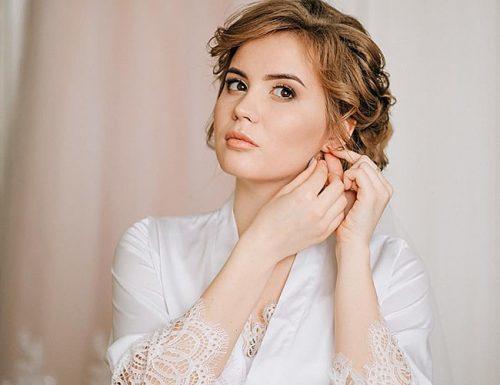 You've worked out, you've managed to keep that (hopefully healthy) diet, and now you're ready to sparkle in the perfect dress. Since there are so many out there, you'll feel overwhelmed by most of the wedding shops you'll visit. Even if they say you'll know which one to choose when you see yourself in the mirror, we're still going to give you some tips about it:
Take your time and enjoy the moment – rushing into quick decisions is really unnecessary when choosing your wedding dress
Get a second opinion from someone dear – your mother and especially your mother-in-law will surely be honest!
Try on more than one design – even if you're keen on that one design you've seen on Pinterest, it might not look good on you. There are so many options, that you'll be surprised to see what fits you!
Since you want to look perfect and you're still working out while planning, don't buy the dress one year before, as it might not fit you a month before the wedding!
Talk to Photographers and Videographers
Besides the fact that photographs and videos are some of the best wedding testimonials that you and your family will have, they also give you the chance to see everything from other perspectives! What's more, since you're the organizer, you will want to analyze every aspect in detail once the wedding is over.
Choose the Right Music
A party is very much about the music and you know it! Whether you go for an acoustic band meant to create a romantic atmosphere or hire a DJ, you should consider combining many styles and helping everyone have fun, while still slipping your favorite jams in!
This solid list of new wedding songs may come in handy for inspiration.
Choose the Perfect Cake and Decorations
When the cake makes its appearance along with the fireworks, you know everybody's feeling amazing. Choosing the perfect cake can be a tough job, especially if you're a fan of cakes. Count on your loved ones' opinions and go for a spectacular design for both the cake and the decorations, and everything will go smoothly.
Add a Personal Touch
Planning your wedding is the perfect occasion to let your creativity flow and make use of the inspirational designs you've researched for so long. The satisfaction of planning everything by yourself can be doubled by using DIY designs, videos and the surprises you prepare for this event! It also makes everything unique and inspiring for your guests.
Choose the Right Menu
Planning a menu that is going to be on everyone's tastes is a tough job. Even though you should put yourselves first on your wedding day, you do need to factor in others' opinions as well. Offer a large range of dishes that your guests can choose from and everybody will be happy. Here are some simple steps:
Start early by choosing the right caterer
Make sure you know the right number of guests
Consider many tastes and preferences
Settle on a style that goes well with your theme
Diversify and make sure it looks as good as it tastes
Take into Account Having a Rehearsal
Source: Instagram@sweeticecreamwedding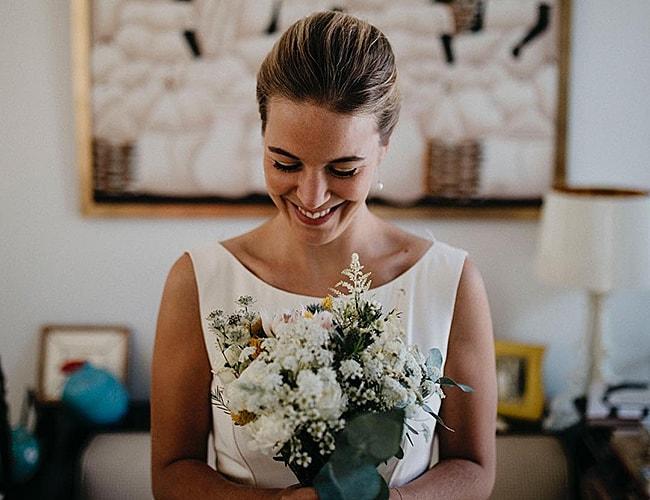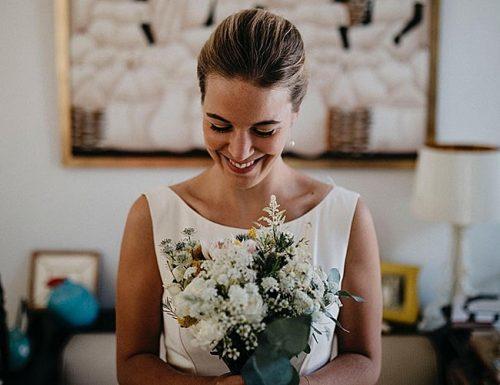 It doesn't have to be a rehearsal of your entire ceremony, as this might minimize the effect the actual ceremony will have on you and your guests. Gather your team, visualize each step of the event and revise everything that deserves attention. This will provide you with a big picture of the Big Day and also offer you some peace of mind.
Be Creative
Your creativity will not be put into practice only by decorating the tables and the venue. You can also think of fun activities and entertaining ways of making everybody feel amazing!
You can think of small surprises for the people who helped you plan everything and for your groom! It is the perfect occasion to spread love and appreciation around since love is at the core of this event.
Be Present
You've done your part and put together an entire wedding, but don't forget to simply enjoy it. Time will fly by so fast that you will be amazed by the energy and resources you invested in this, so don't forget to be there for you and for your loved one!
Your big day should be special for everyone. Making your guests feel welcome and happy is an important part of any wedding. You want to be surrounded by everyone you love and feel good, so don't be caught up in managing every little aspect and try to enjoy every moment of it.
Listen to what others have to say
Take the time to breathe in all the love you're surrounded with
Make time for yourself
Plan and dream together with your husband
Enjoy the little things
Embrace the Unexpected
You forgot the next step in the middle of the dance floor, you lost one of your earrings and the bride on top of the cake is melting. So what? Even the best wedding planner can encounter unexpected events. Since it is likely the first event you've ever planned, don't be so hard on yourself. It doesn't have to be perfect – it has to be natural and adorable.
You may be surprised to remember the clumsiest details of your wedding very clearly but with time, they just may become some of the most adorable memories.
Final Thoughts
Make sure you don't get too caught up in perfection and forget about the real meaning of your wedding: celebrating your love. It doesn't have to be perfect for others, it has to be perfect for the two of you!
Save To Your Board 20 Tips For A Happy Bride on How To Plan A Wedding