There are very few things that compare to stepping into your wedding gown. Stepping OUT of your dress is definitely one of them.
When assembling an album for your boudoir, sexy photos are a definite must! The following list of sexy boudoir photos for the groom are NSFW but for sure worth a look as you get ready for your special day… and night.
Photo 1-6: Pure Wedding Sexy Boudoir Photos For Groom
You'll most definitely be putting a lot of thought into your lingerie and heels, but don't forget to put as much thought into the poses you'll be striking. You want to keep it classy but this is supposed to be fun! Try a couple twists and turns to capture all your right curves. Also, make sure to try a few zooms to get the full bodies and close-crops.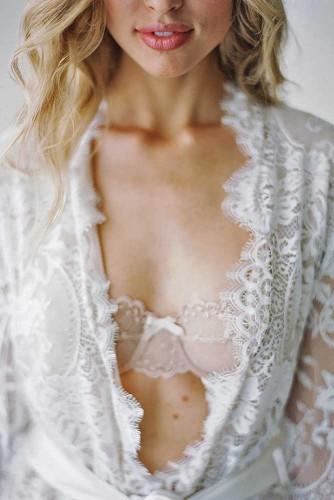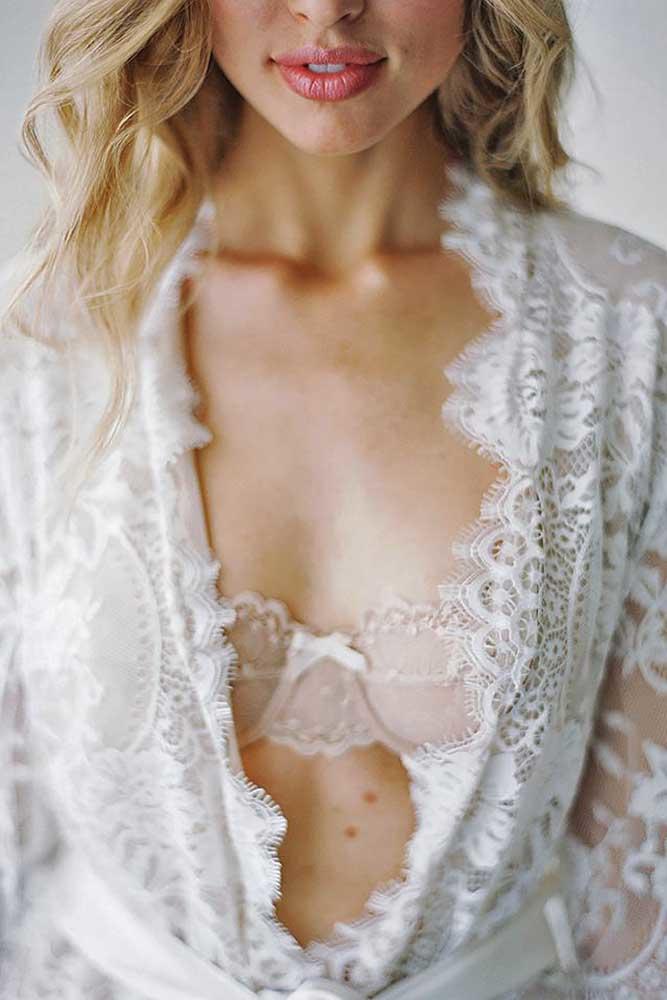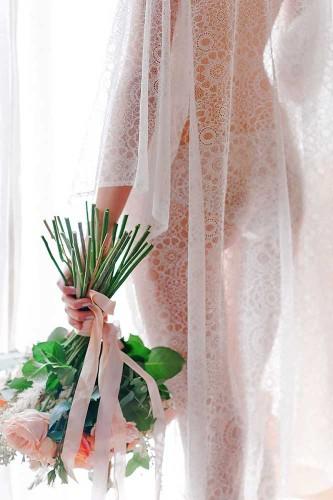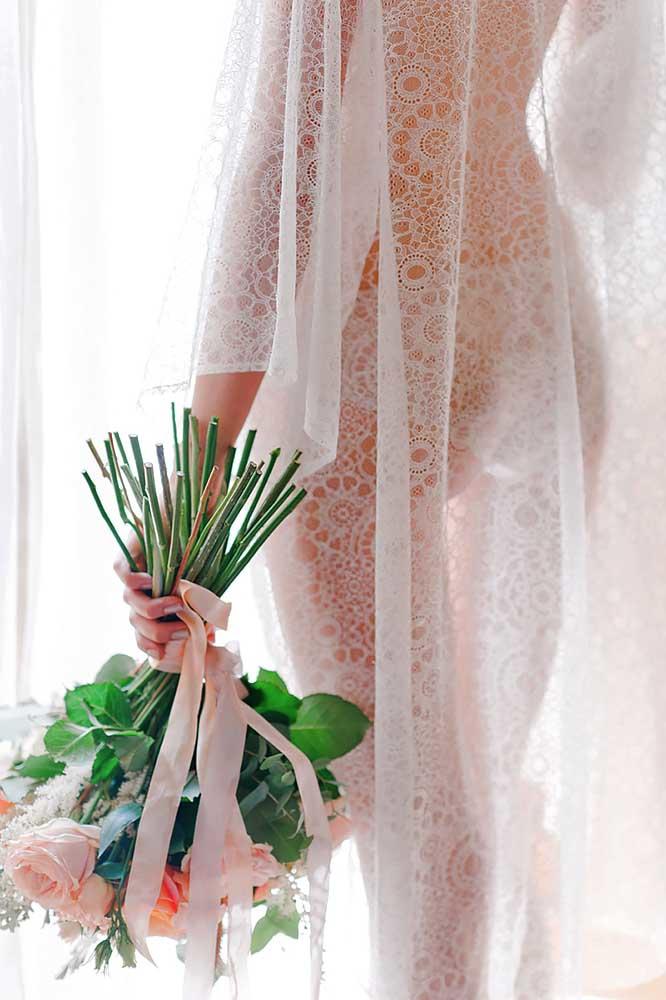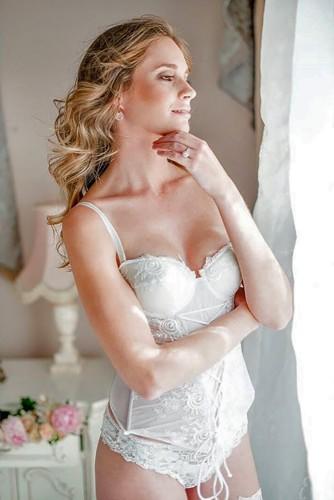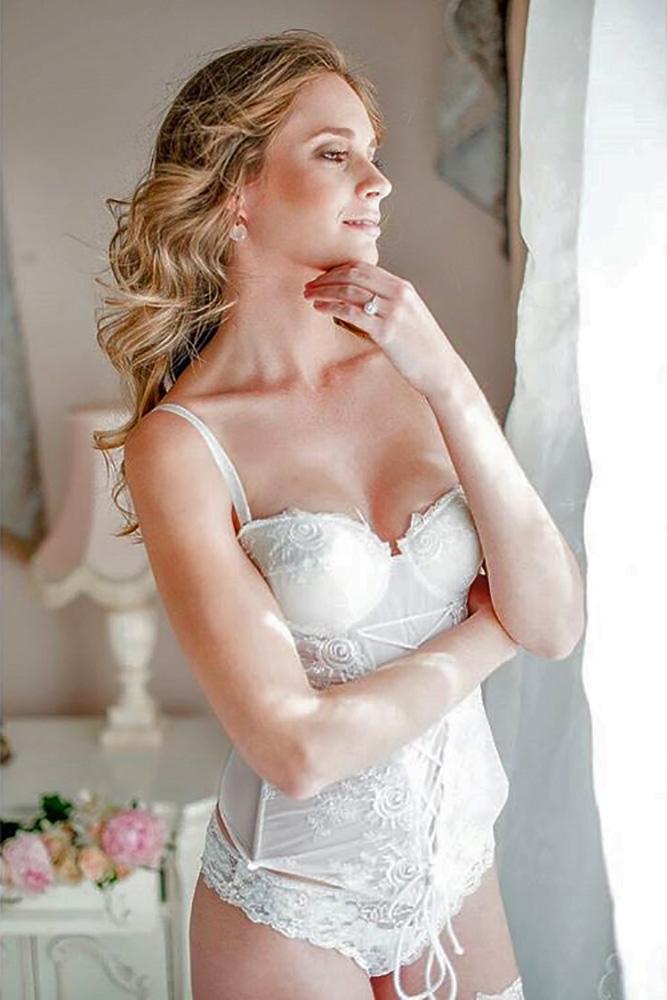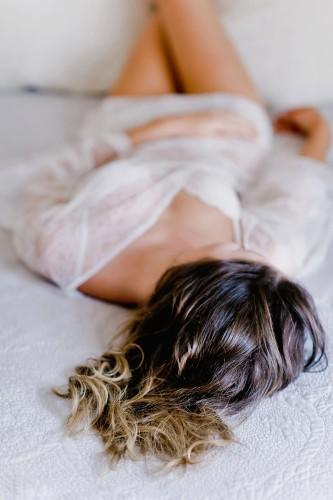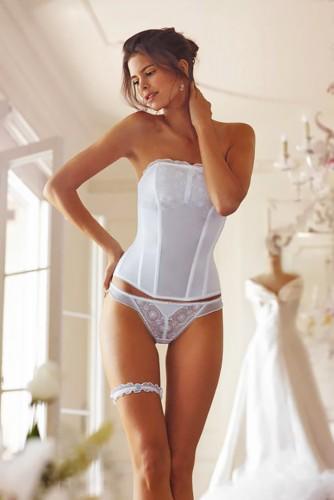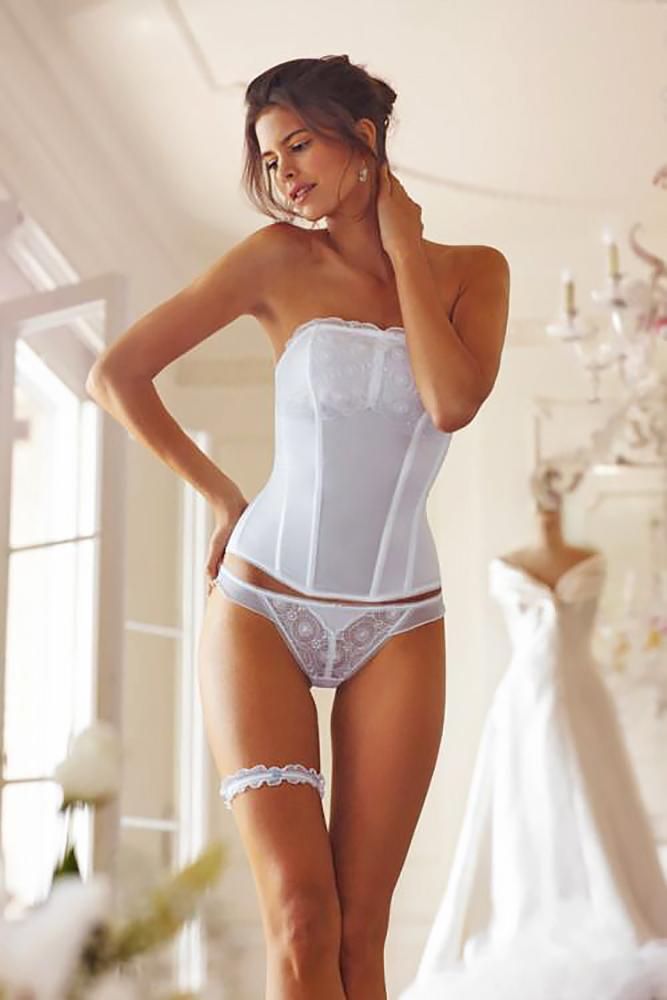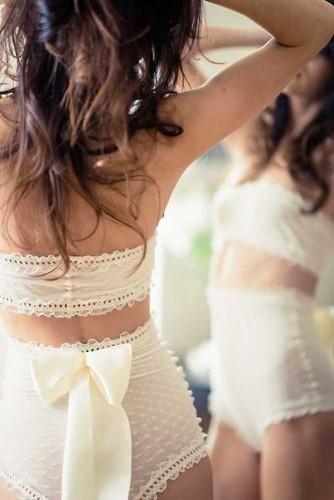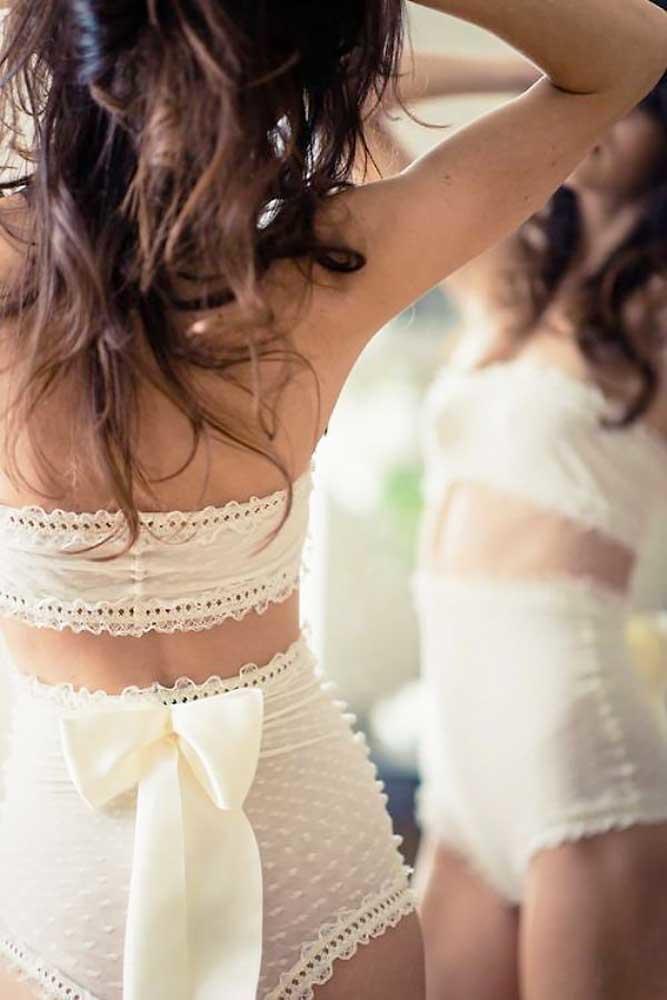 Photo 7-12: Her Tempting Legs
Your groom may be shy while he's sliding it down your leg at the ceremoney, but your garter is a sexy symbol that he definitely wants in his just-for-him collection. Legs are sexy on their own. Under a wedding gown, they're to die for. Give your groom what he craves and include tons of silky smooth leg photos in your boudoir album.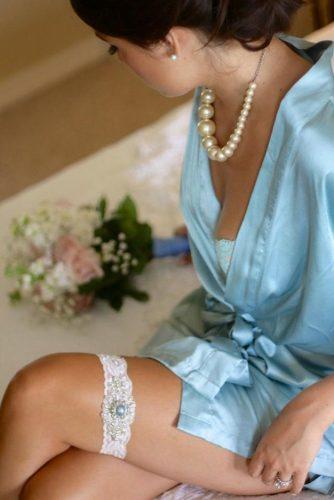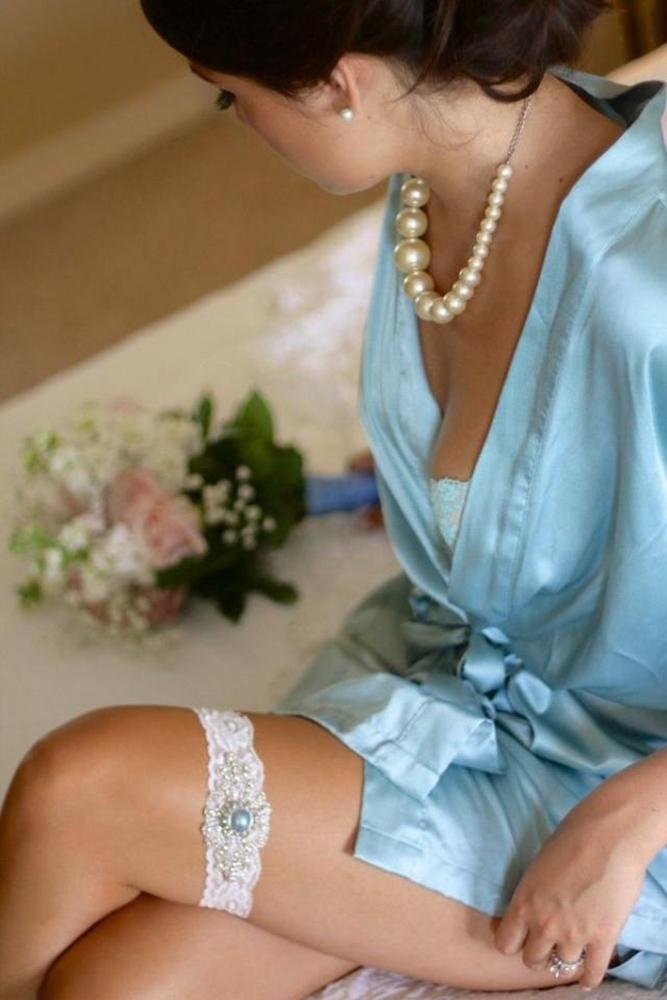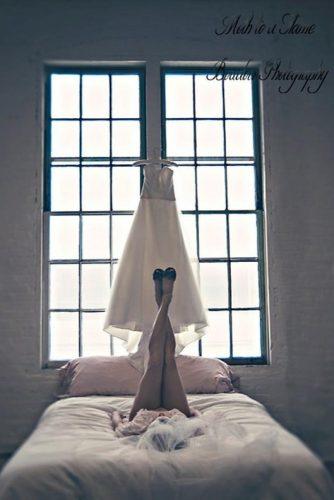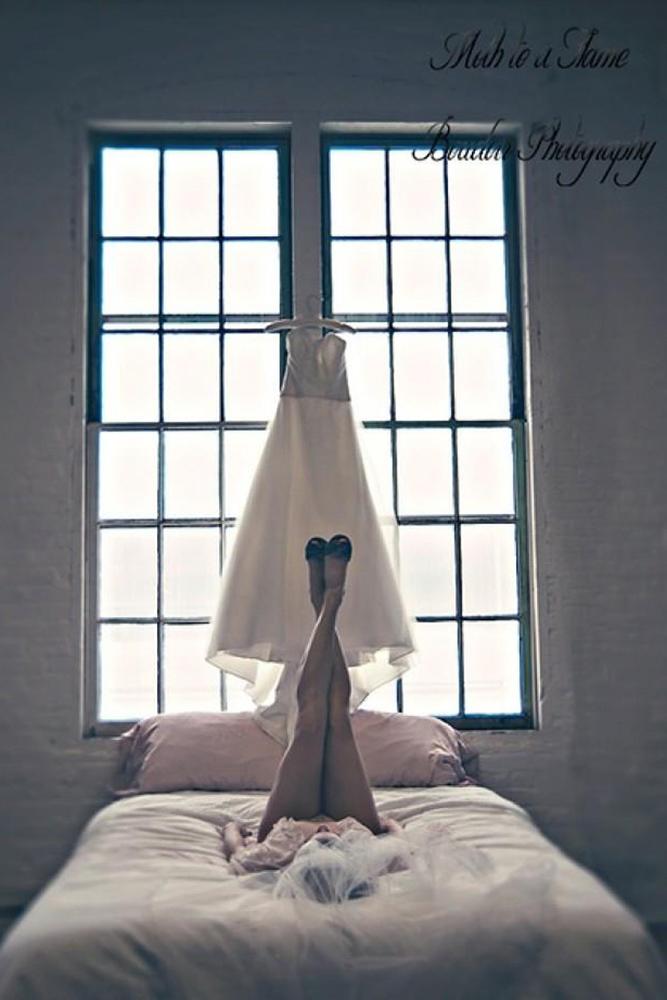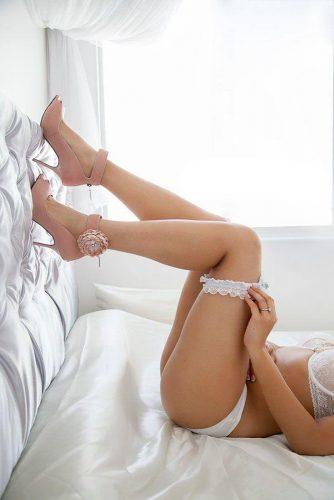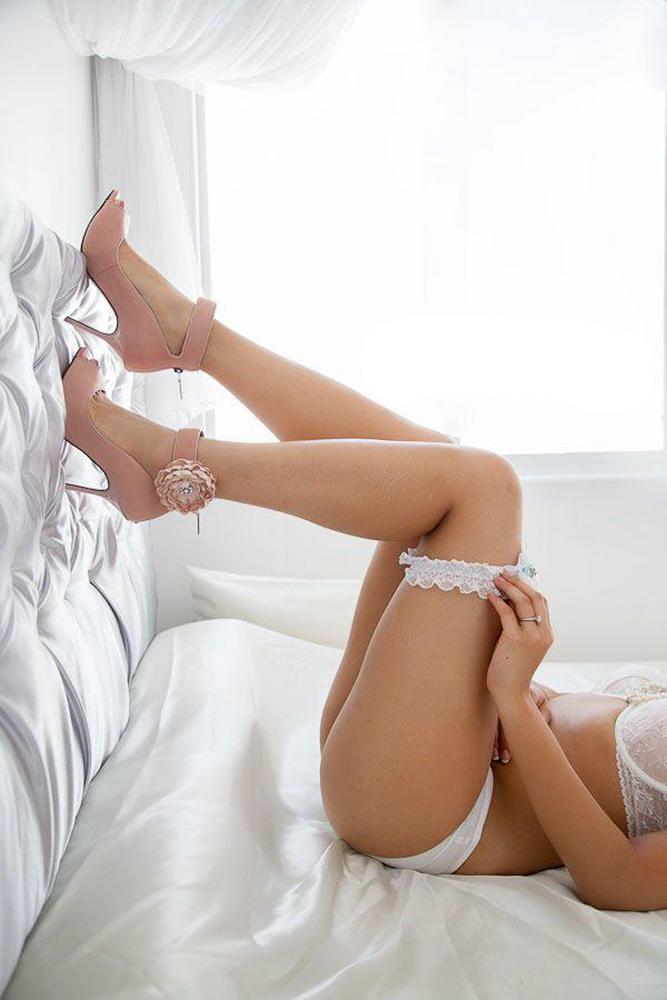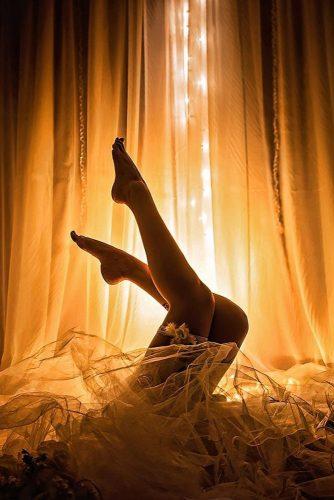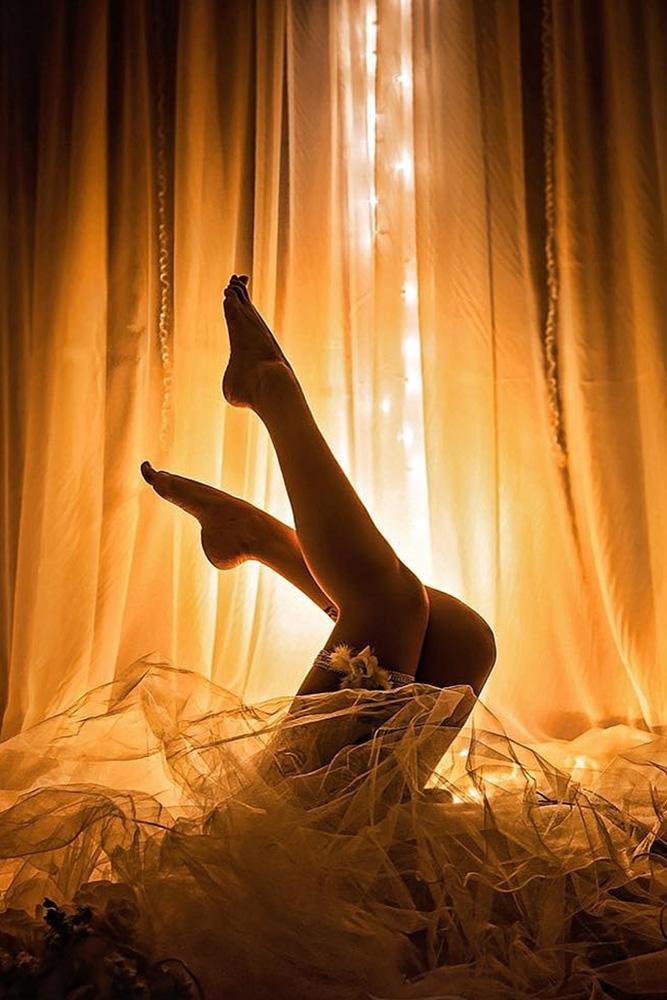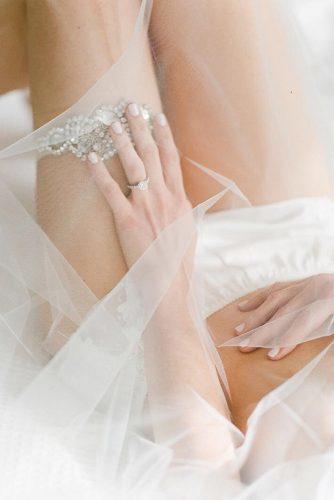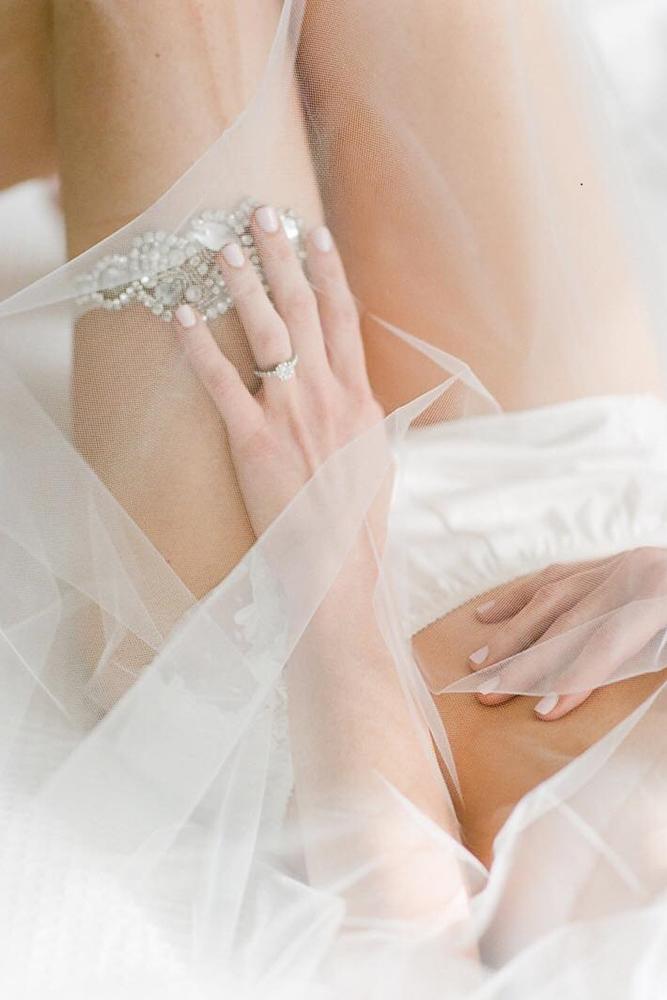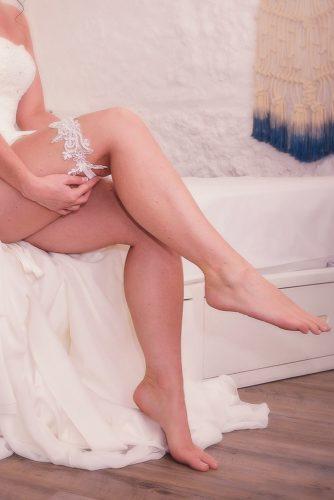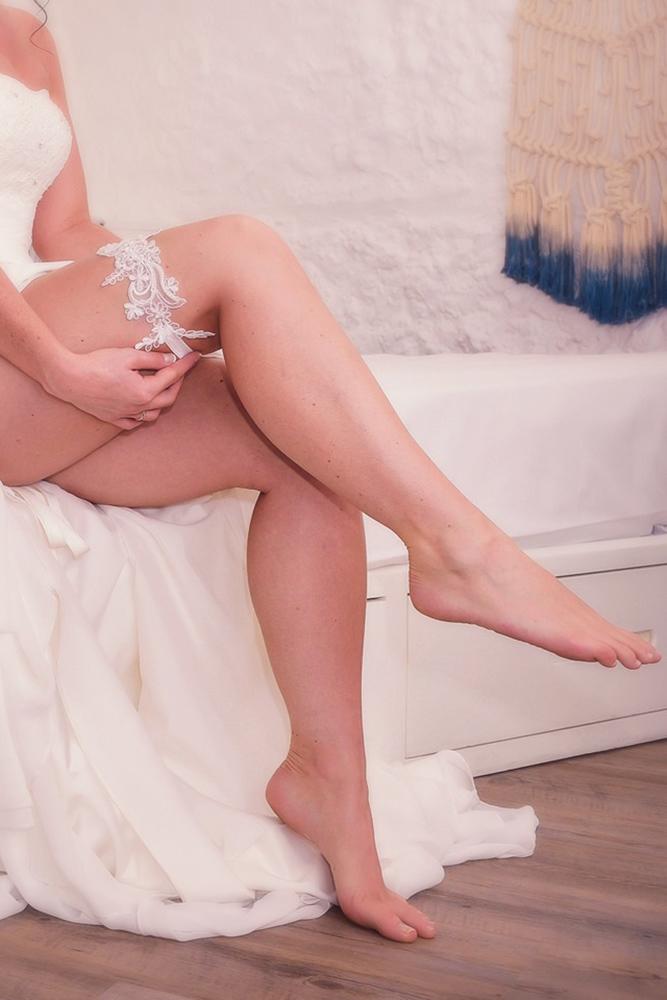 Get Inspired To Create Seductive Photos
If you are bold enough to make sexy wedding pictures, you are a true modern bride, who is passionate about the newest trends and not afraid to experiment. Want to try something new? Treat yourself with a bridal Miss To Mrs Bridal Subscription Box!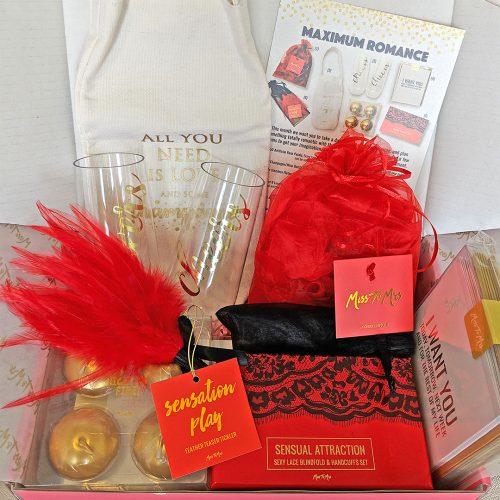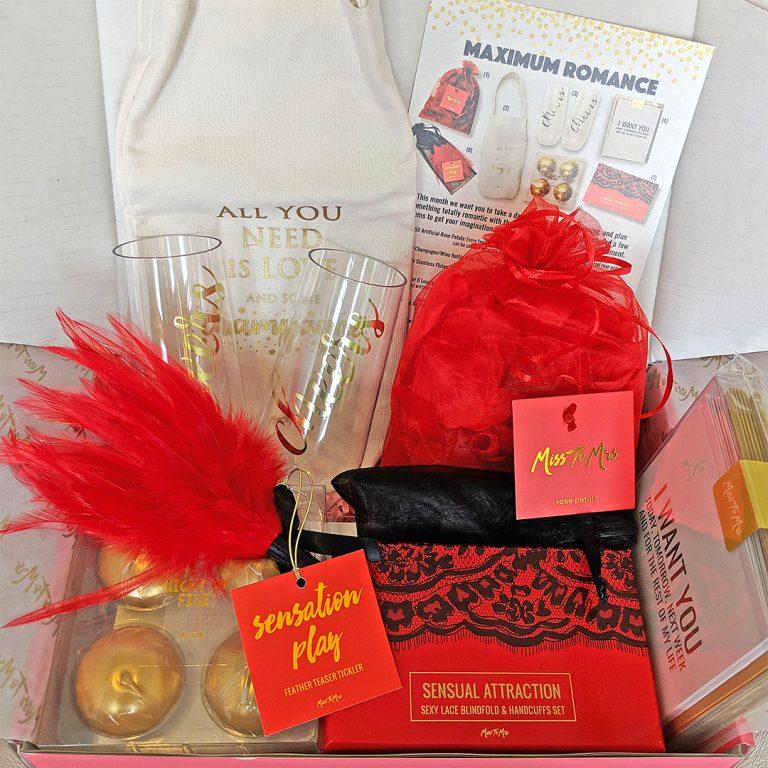 A must-have for any forward-thinking bride, who likes to have been in trend! The idea is that you never know what's inside. But you can be sure it will be something fun and useful for your wedding. The set of essentials that each box provides can be best described as 'a bis bridal surprise'. Beauty treats, discounts, wedding products, swag plates… The only thing we can guarantee – you receive high-quality wedding-related goods, but you don't know what, until you open. One month the brides received a silk kimono to stay sexy the morning after… Are you brave enough to subscribe for a bridal subscription box? Order one now, and see what you've got!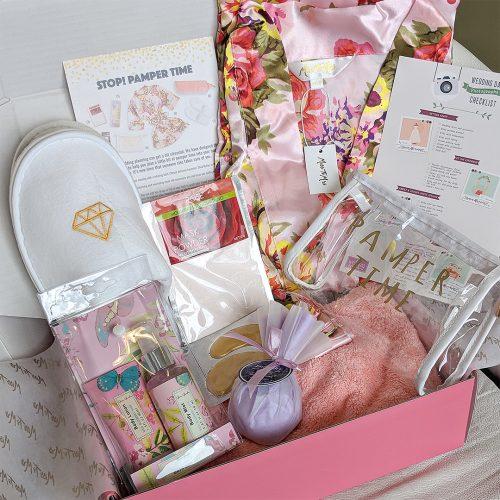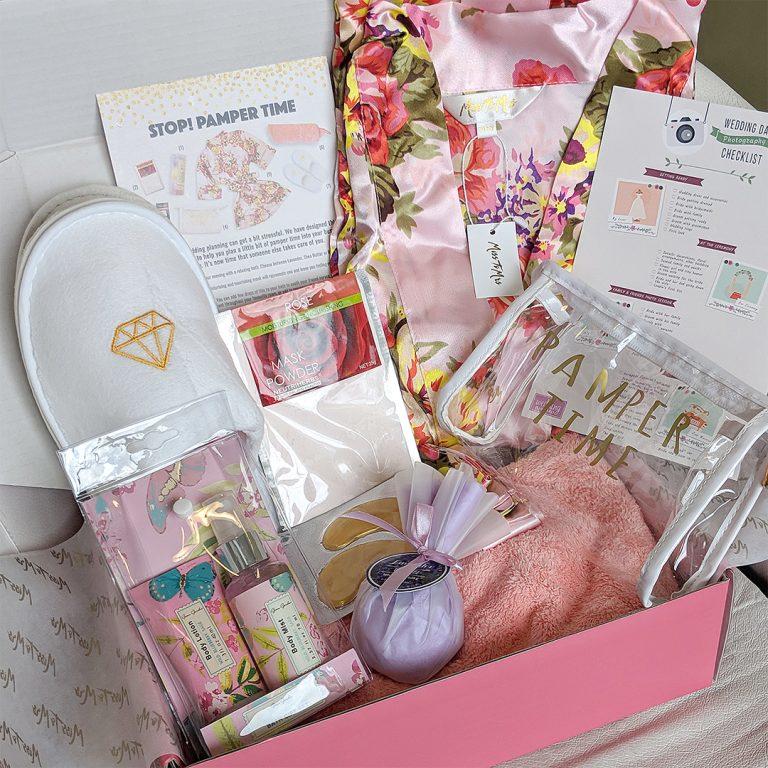 Photo 13-18: Under The Veil
Your groom has been waiting for your wedding day (and night) for a long time, and it's never been pornographic. Keep the collection artistic by bringing the photo-shoot outside. The combination of skin, sheer, lace, and silk against the woods, flowers, and leaves will add to the album in a way he won't soon forget.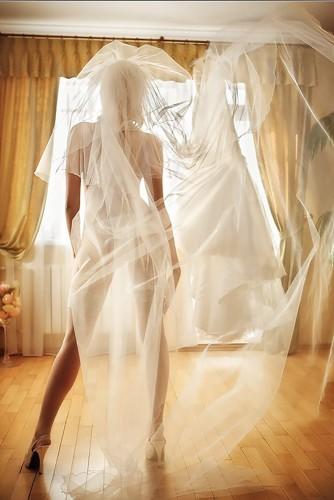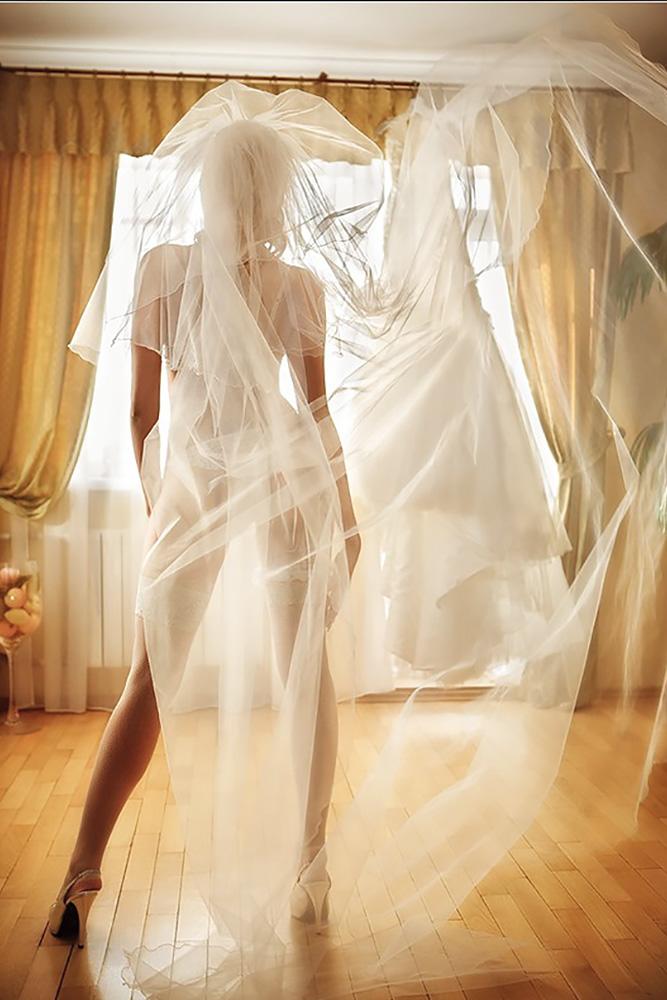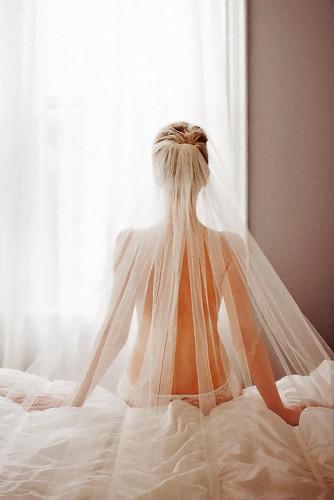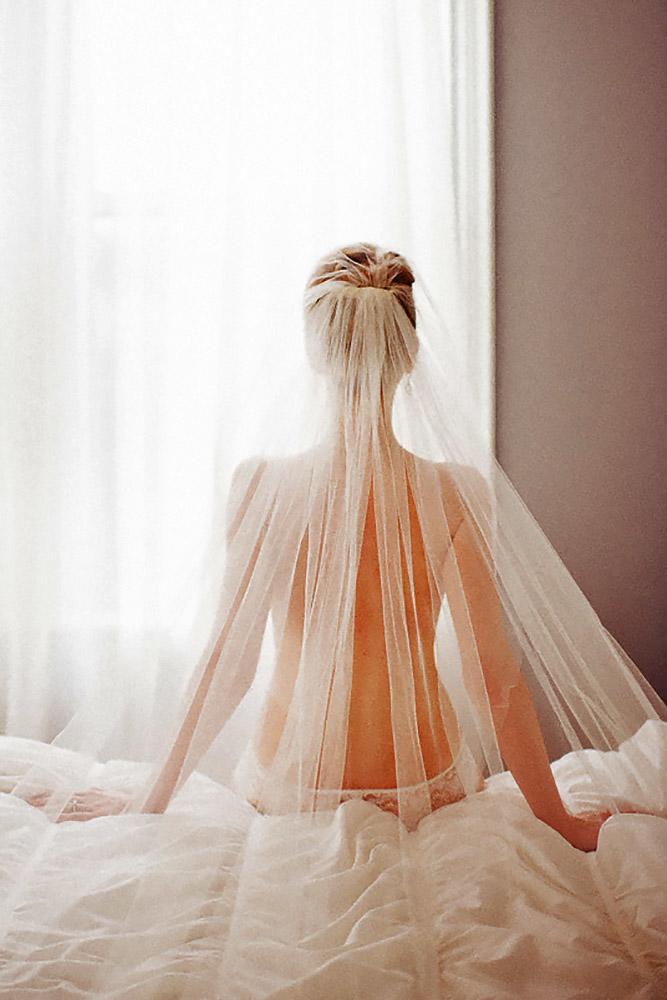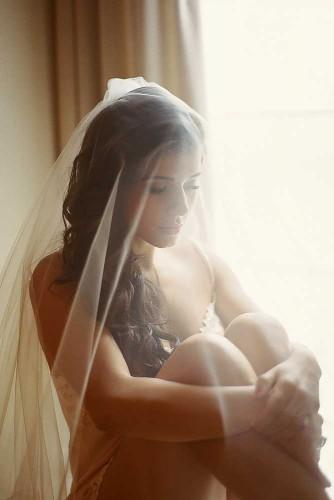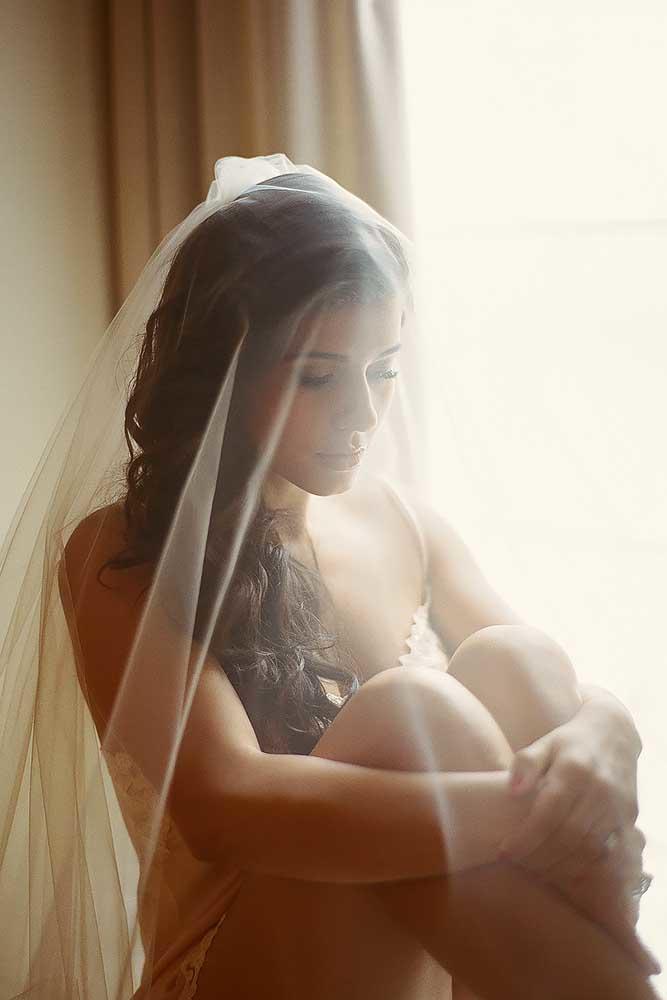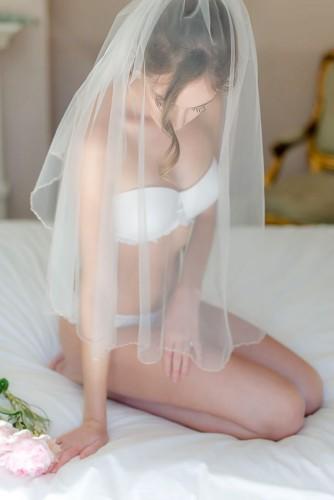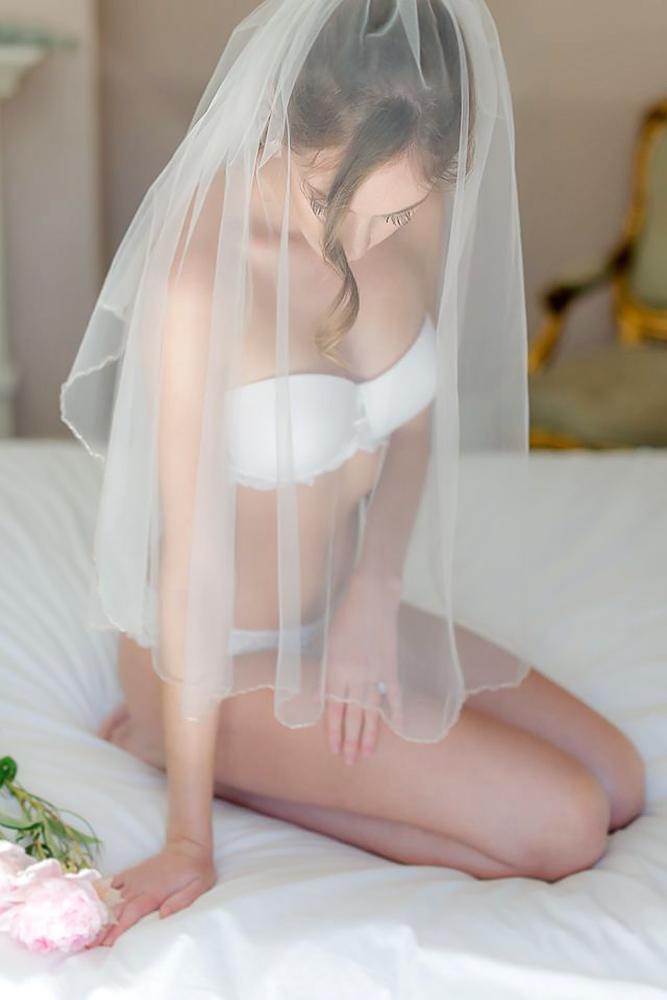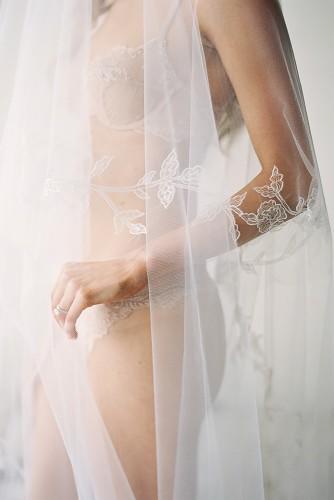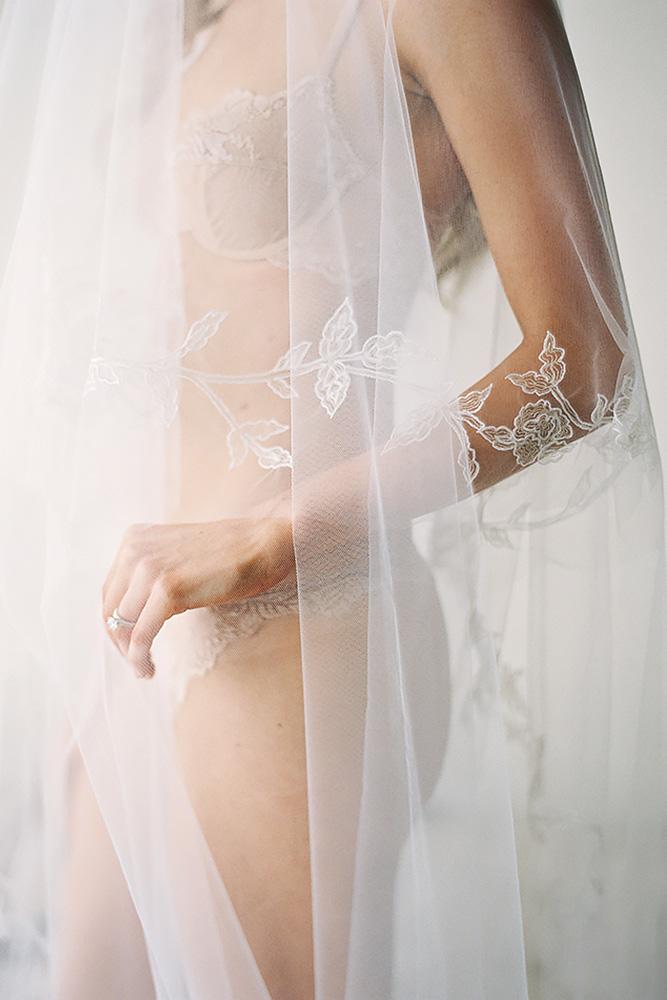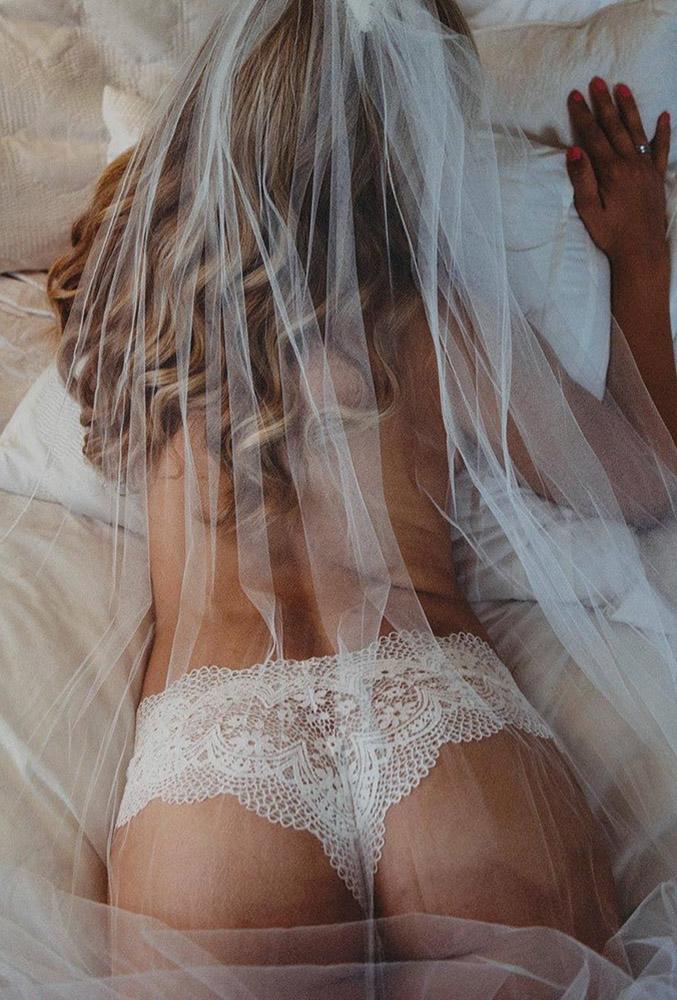 Photo 19-24: Outdoors
You are going to be getting in and out of a lot of outfits throughout your nuptial events, and you're going to look damn good doing it. Give your groom a little taste of what's to come in your boudoir lineup. Showing off some skin complimented by the oh-so-sexy outfits you'll be slipping in and out of. A lot of these wardrobe changes may just happen to be in a hotel room. This is a sexy way to remind him of that big night.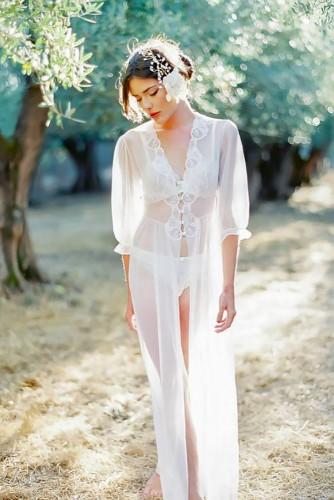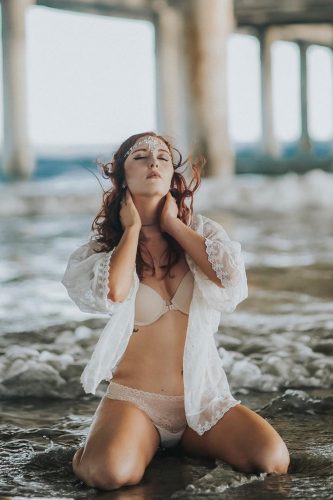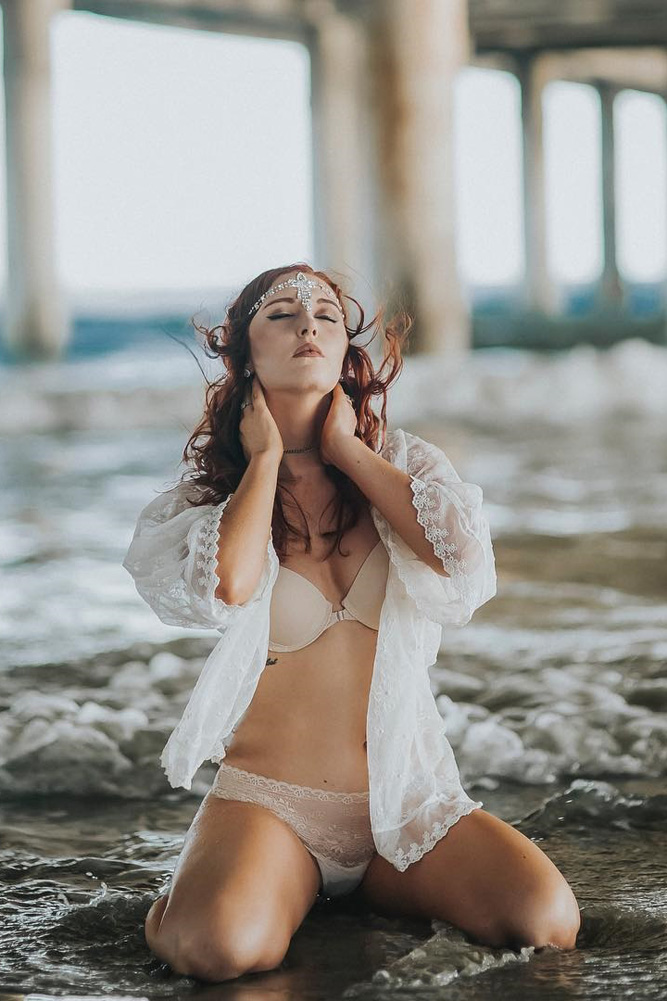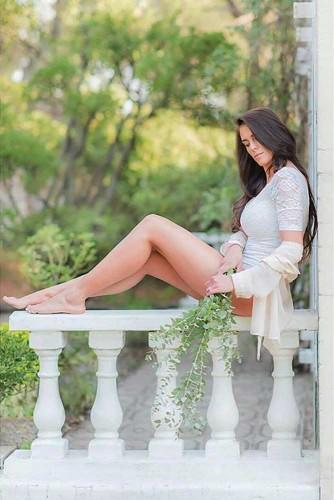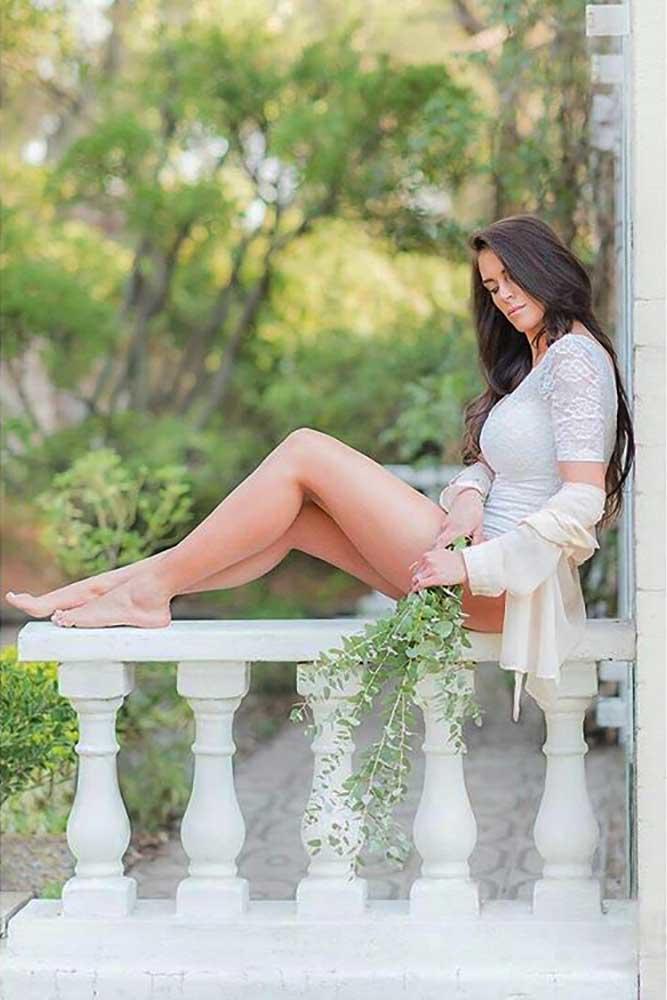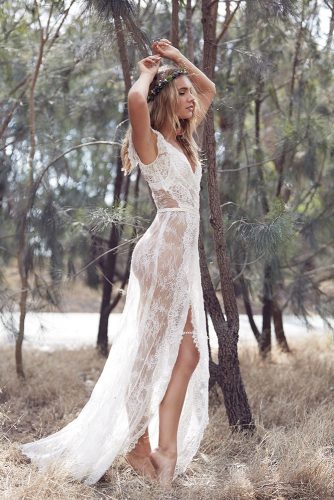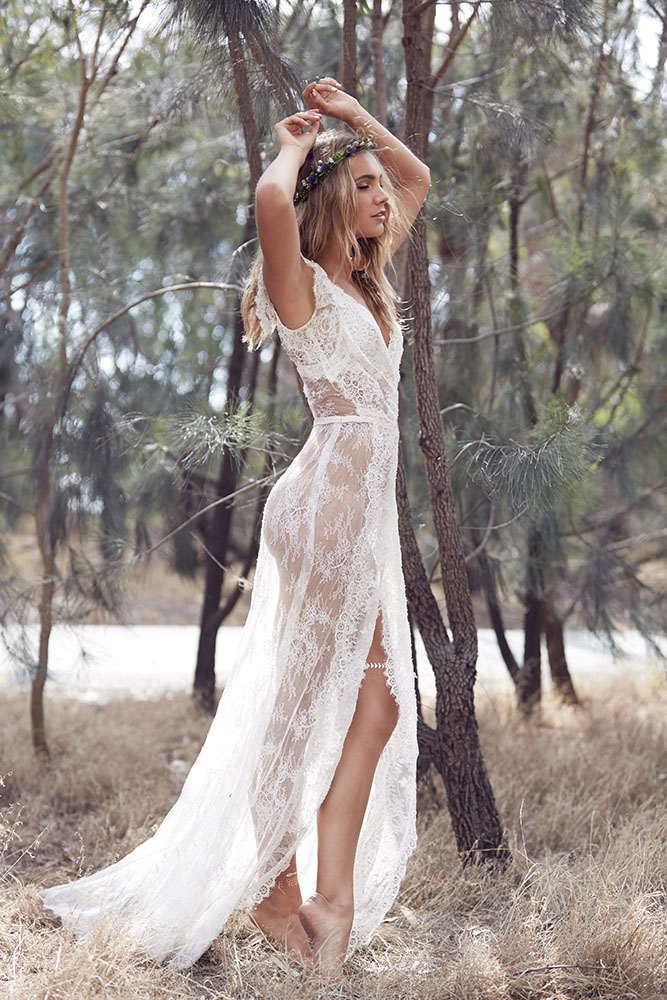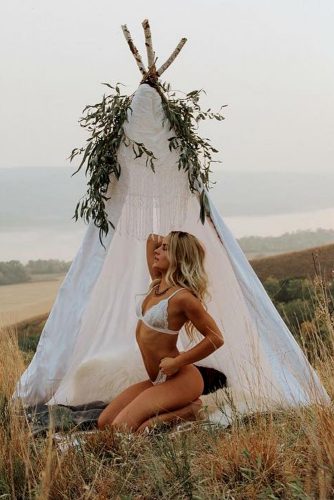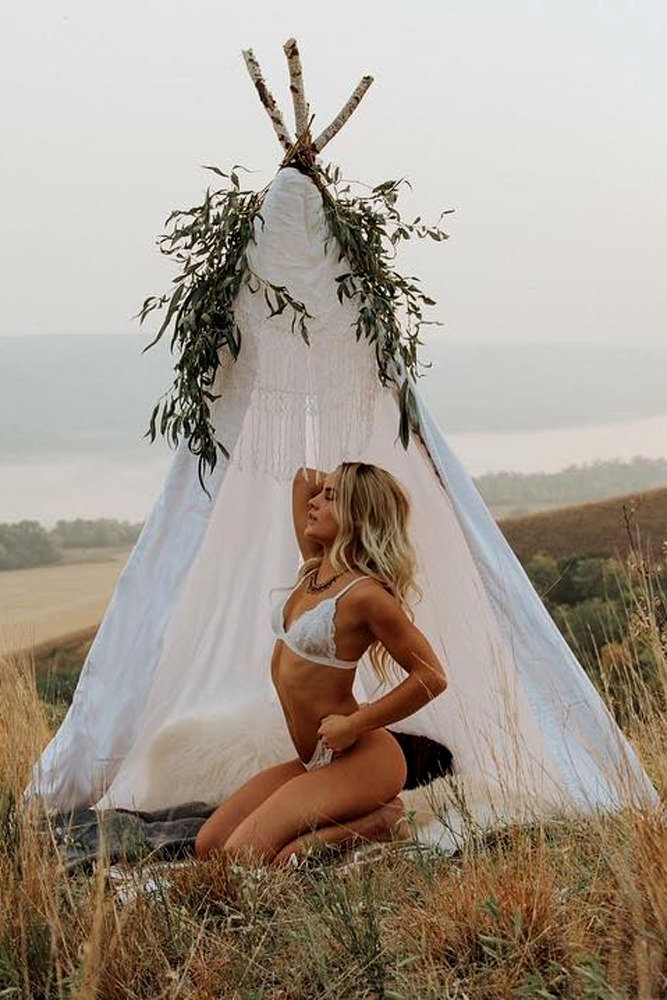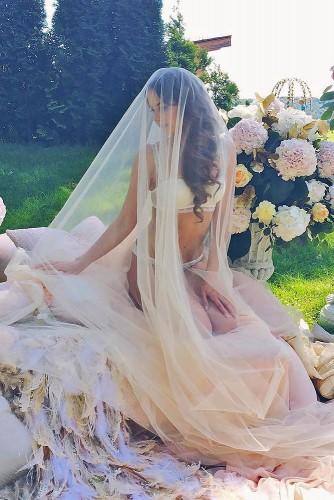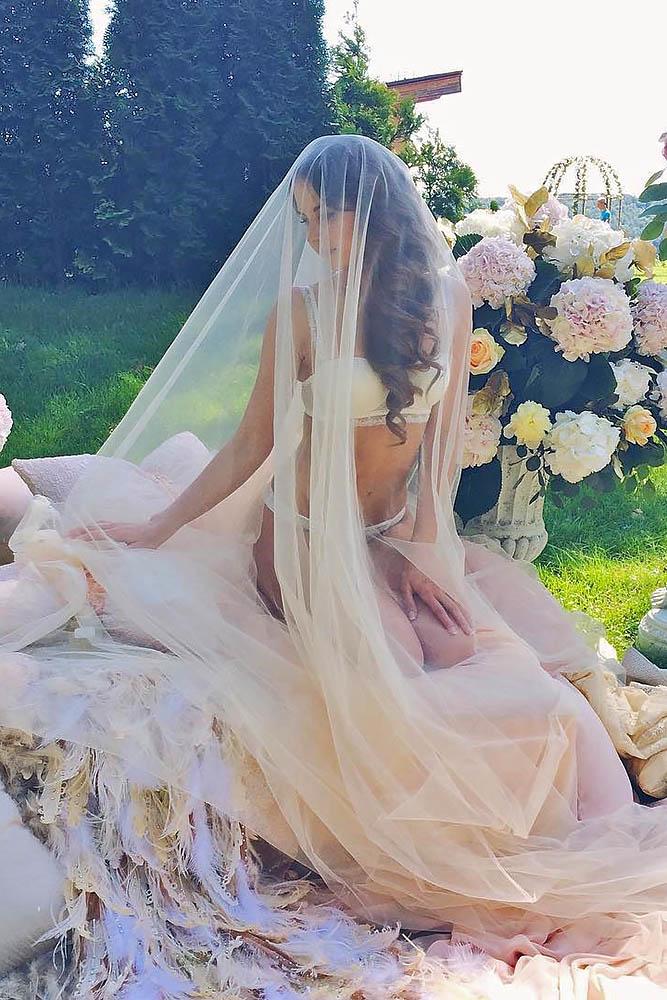 Photo 25-30: Sexy Photos For Groom
As princess-like as your wedding gown is, your groom can't help but think it's sexy. You'll be the most beautiful 'you' as you walk down the aisle, but your wedding dress can multi task. Your gown can be a great prop against your risque poses, and a helpful concealer if you're brave enough to go near nude but want to stay a little covered up with some strategic drapes of fabric.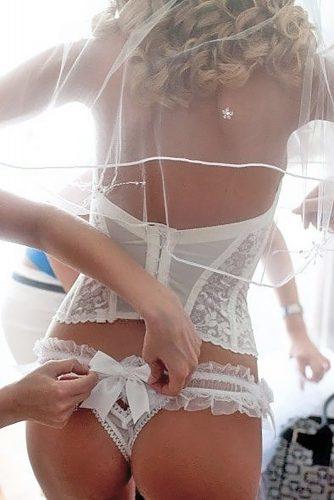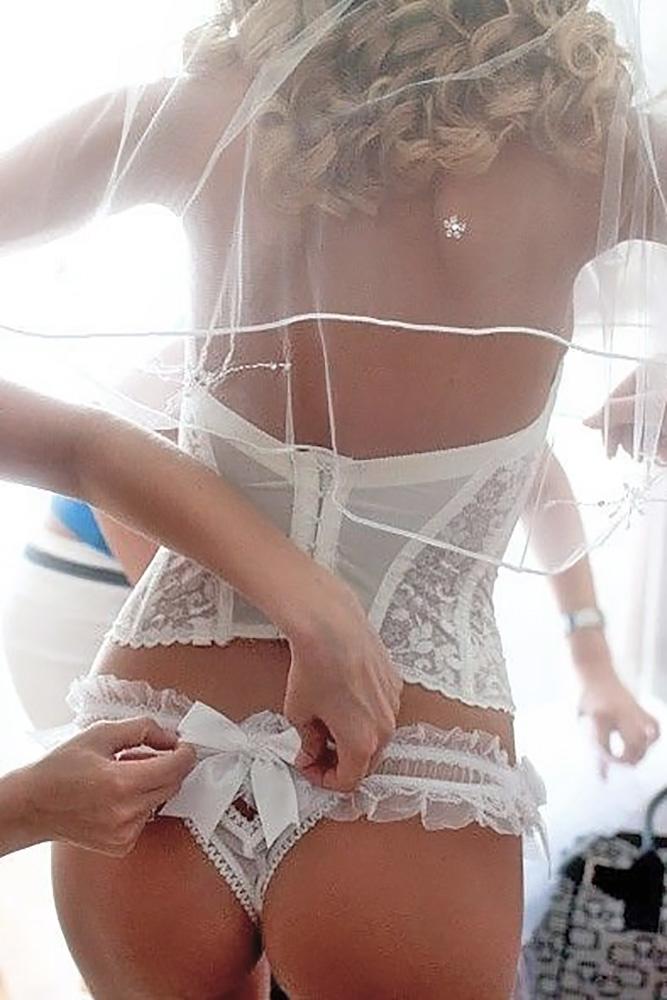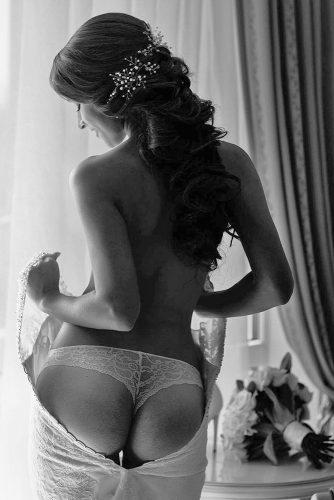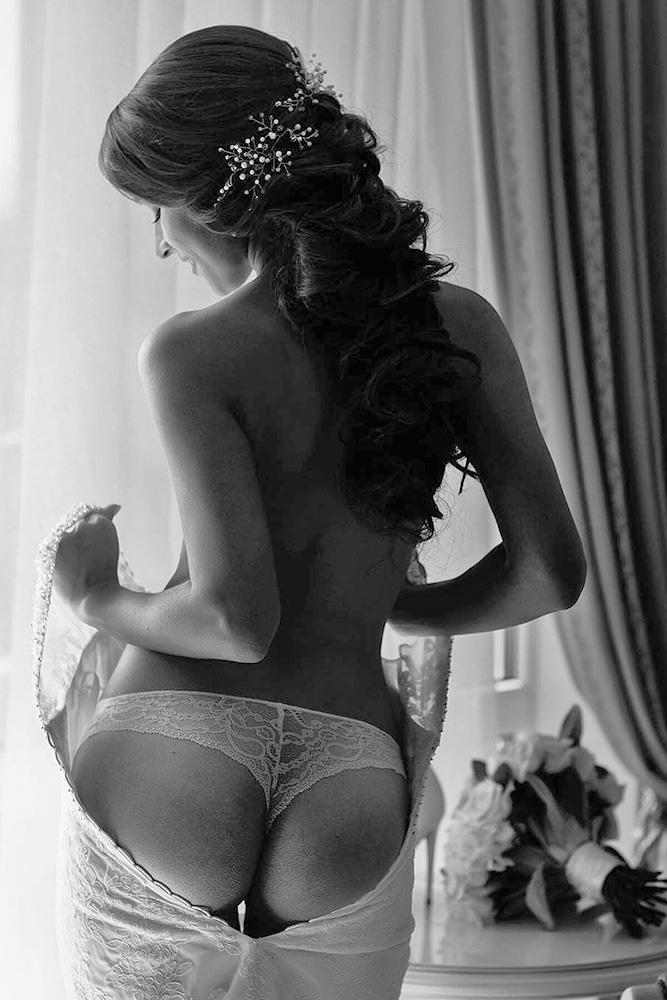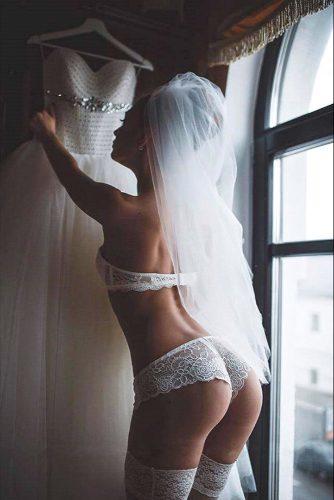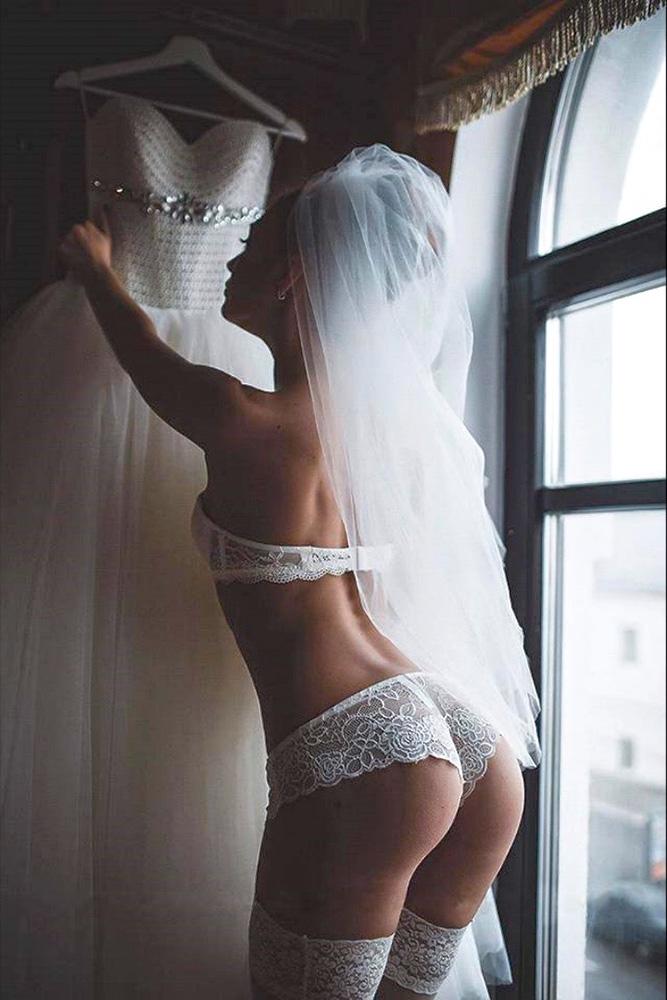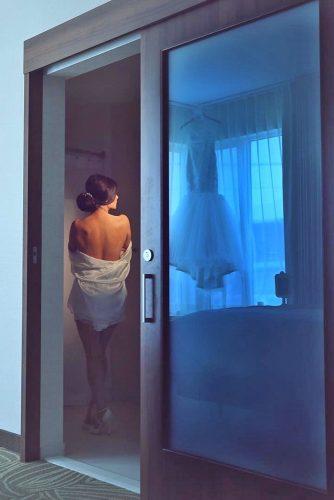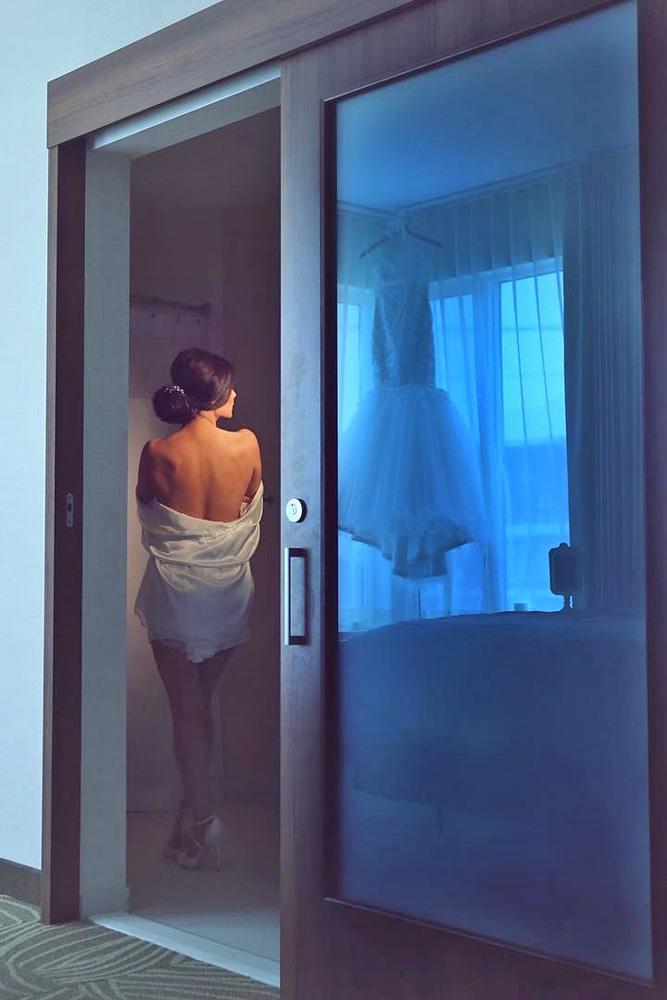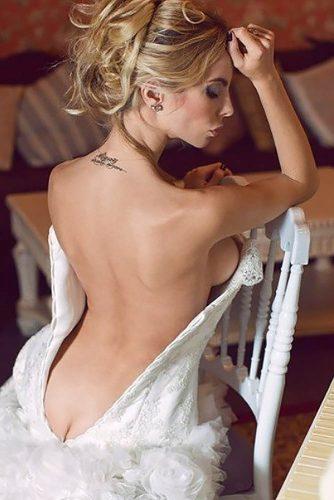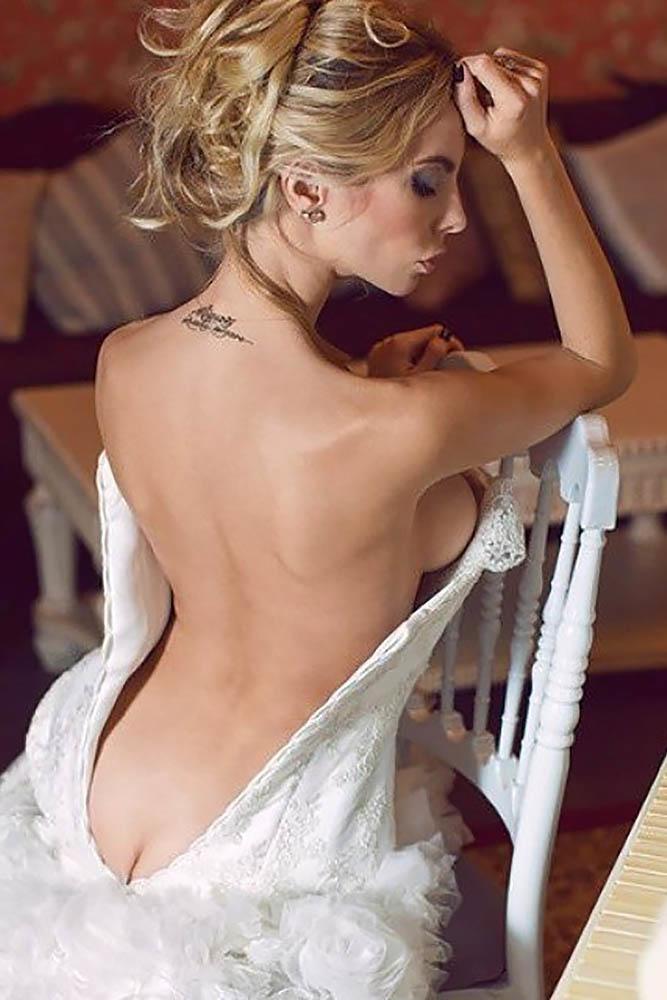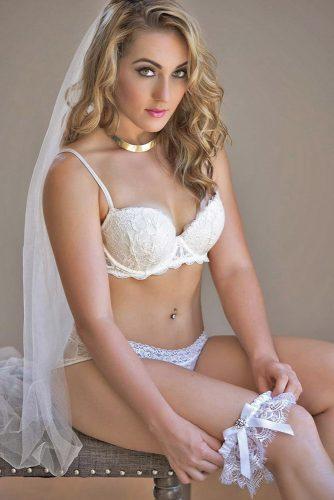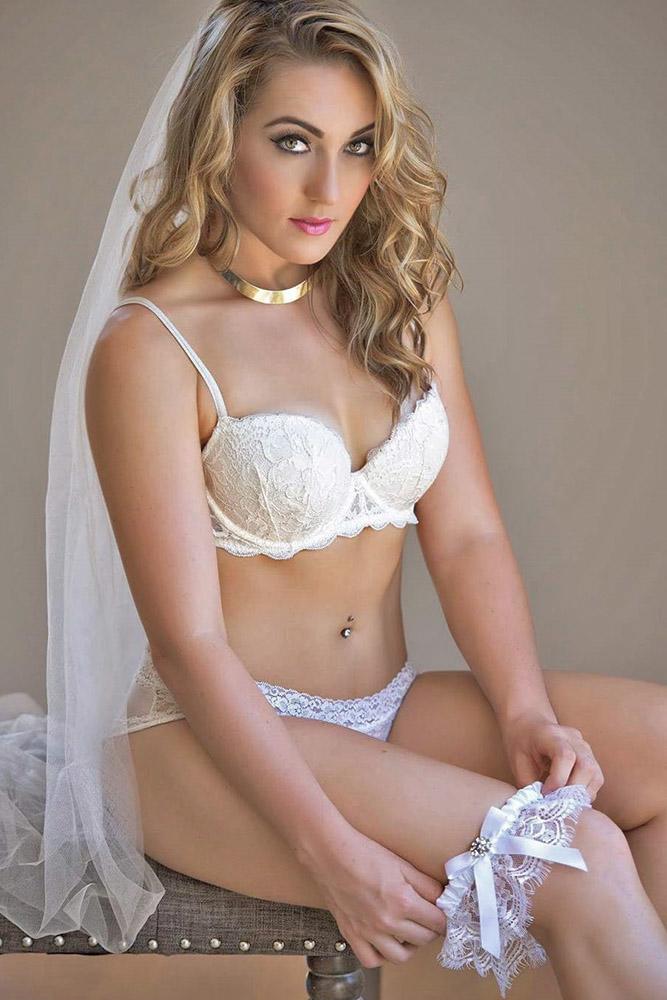 Photo 31-36: With The Dress And In Boudoir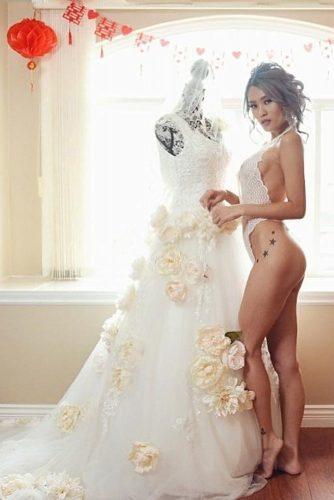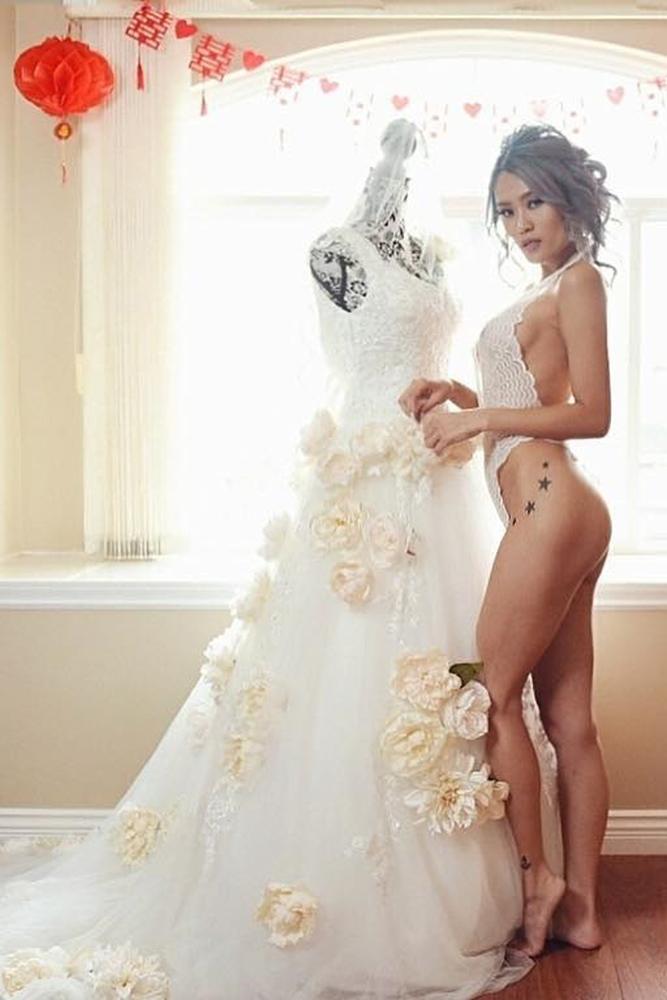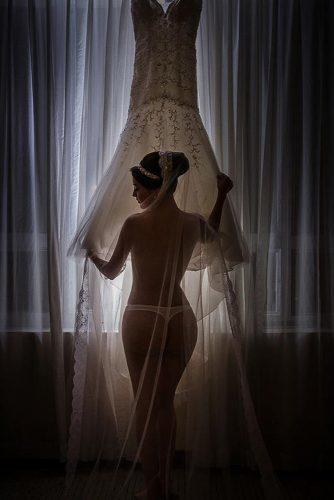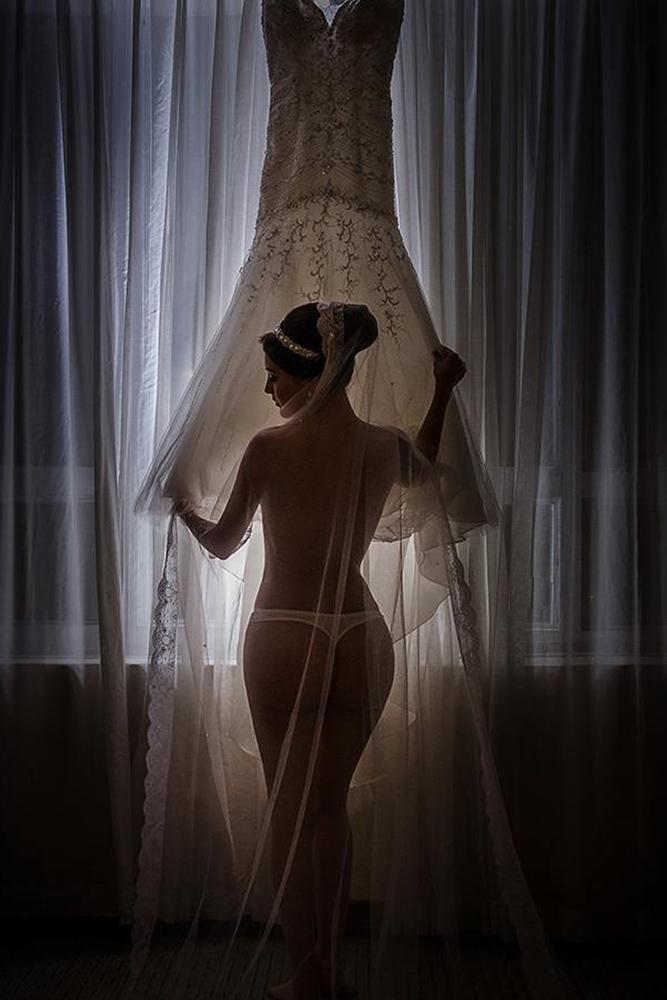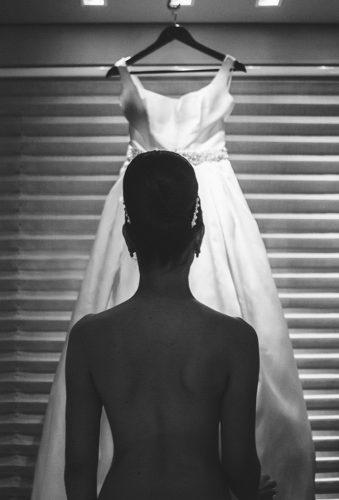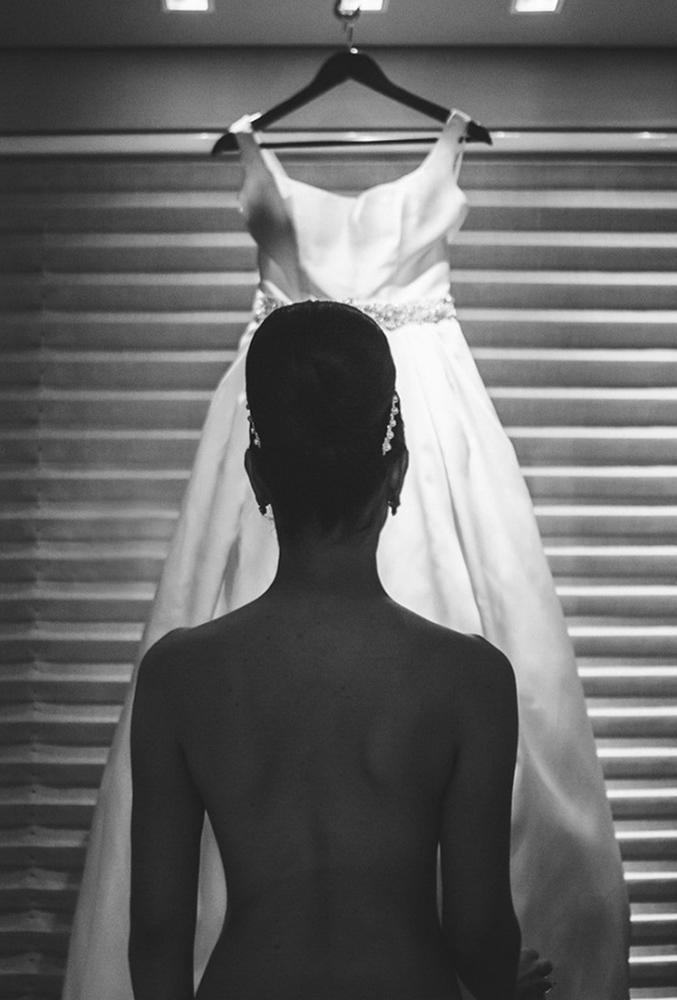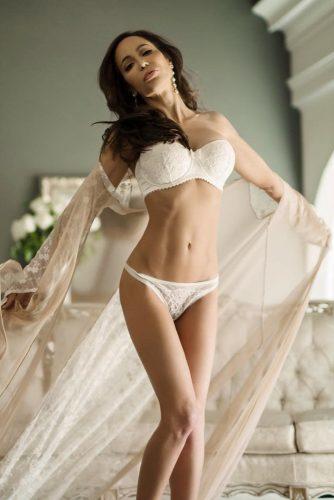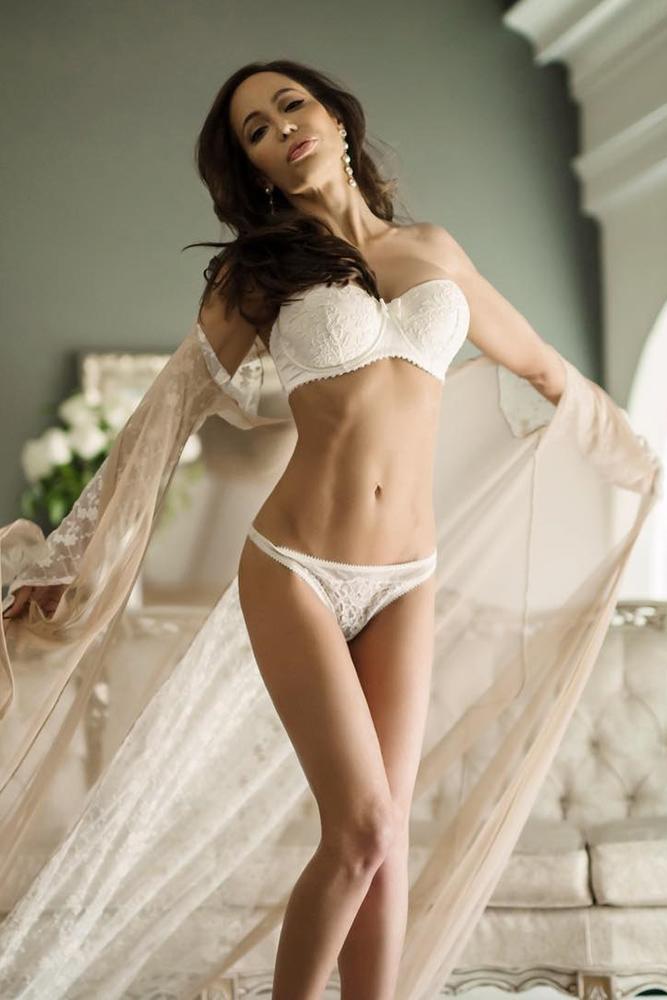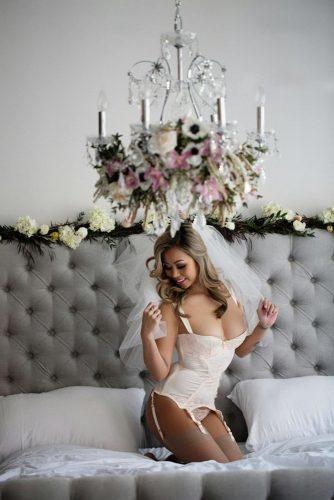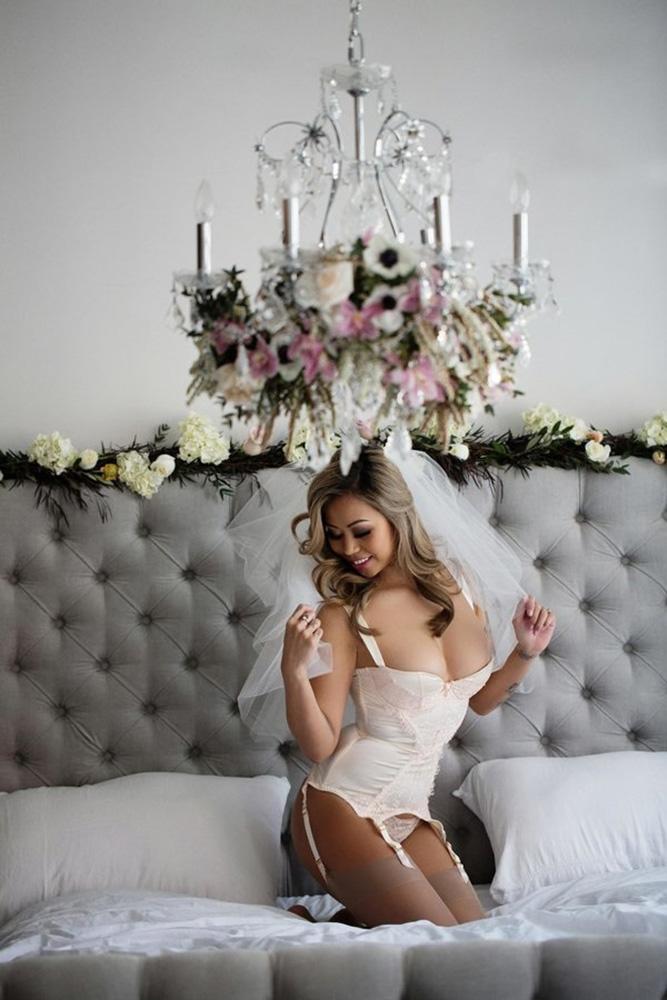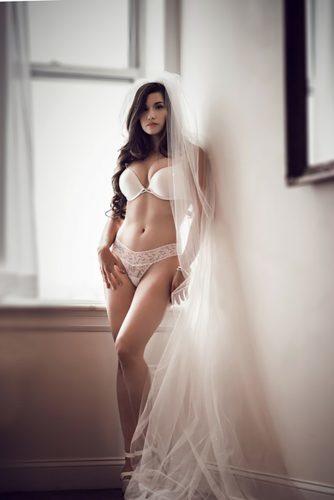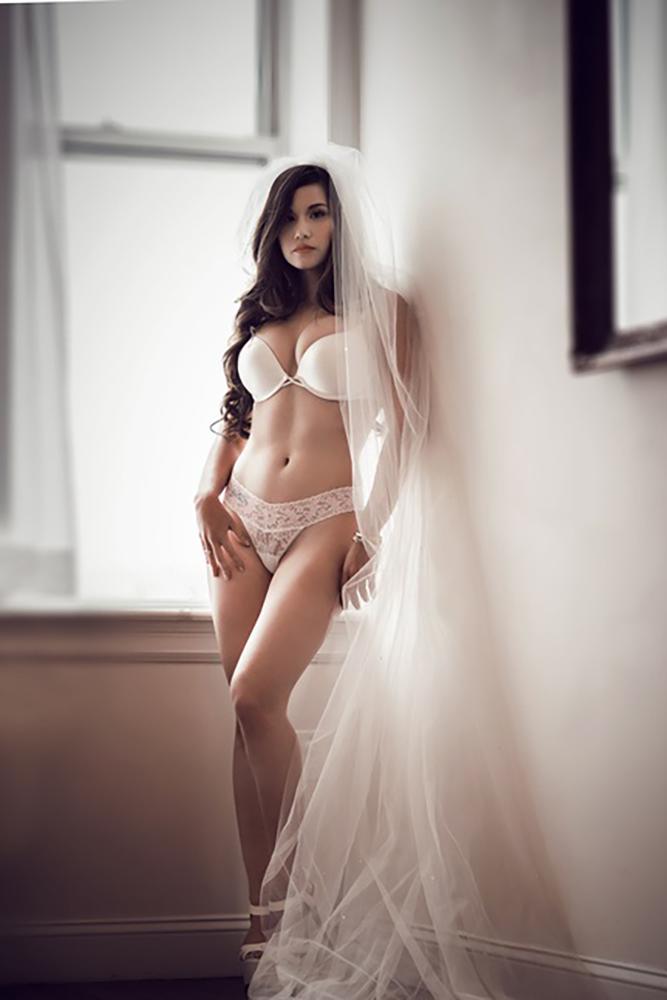 Photo 37-42: Beautiful Bridal Photos With Bouquet
A bridal bouquet can be used when the photographer makes boudoir photos. It can select and supplement such photos, add entourage and make the atmosphere.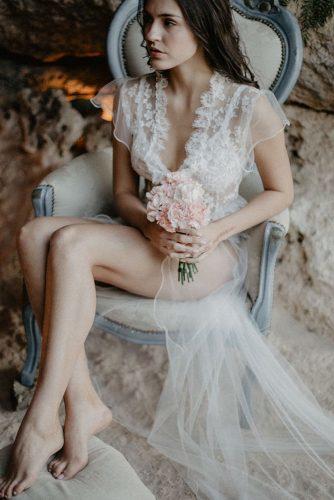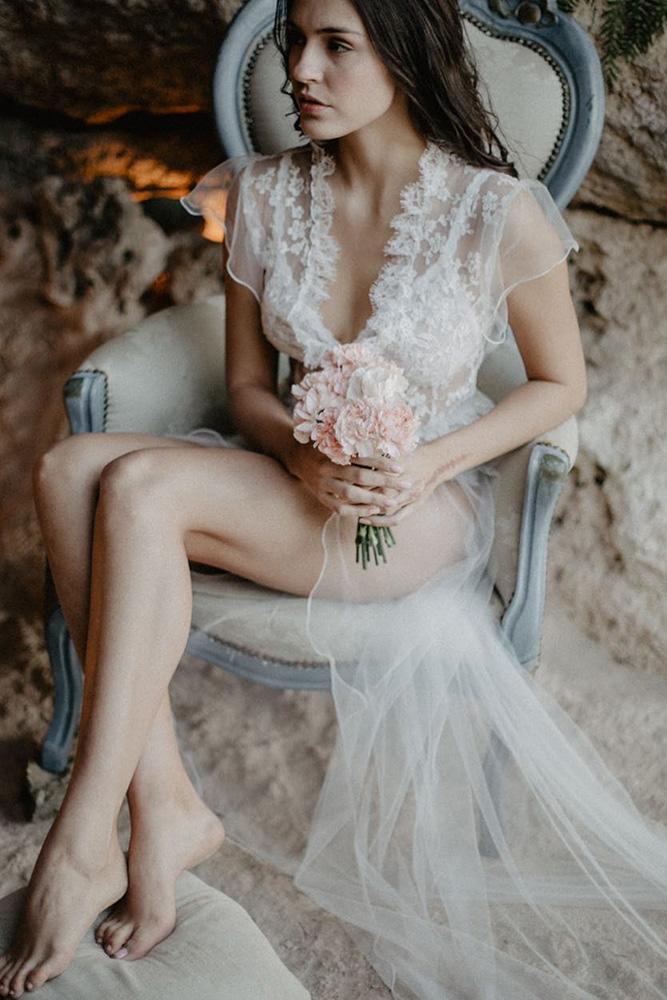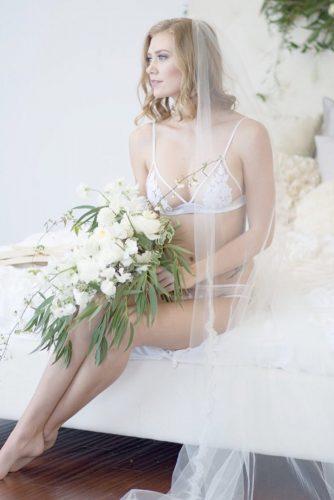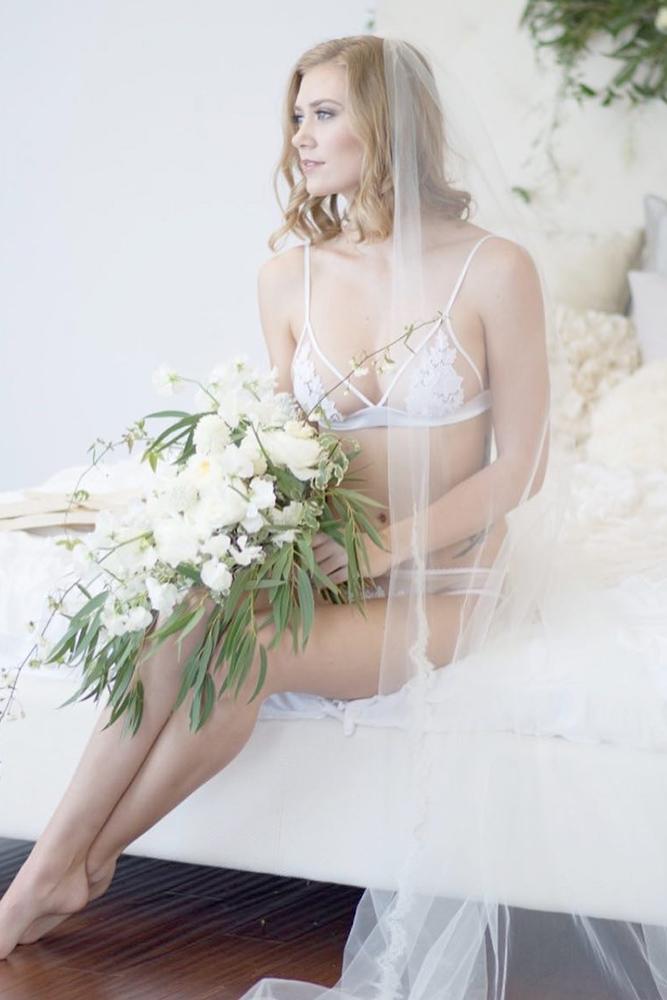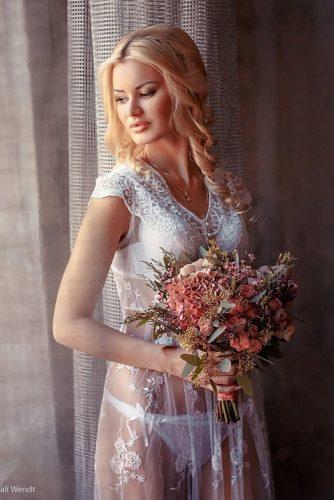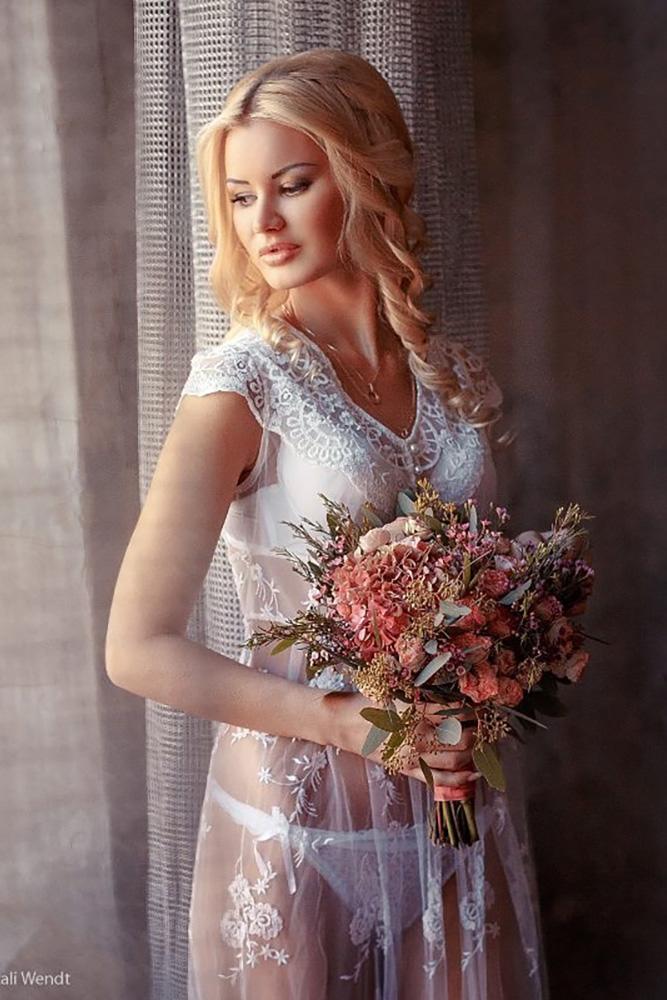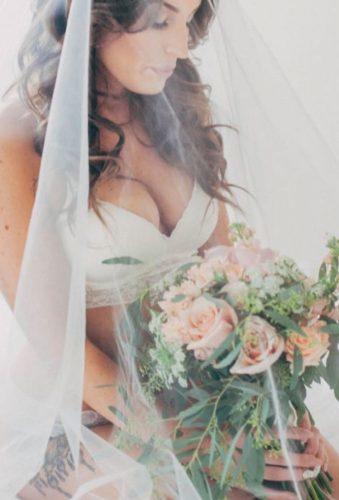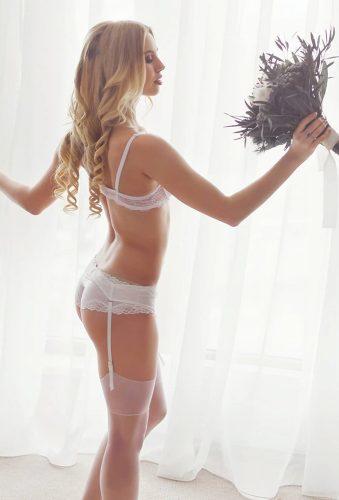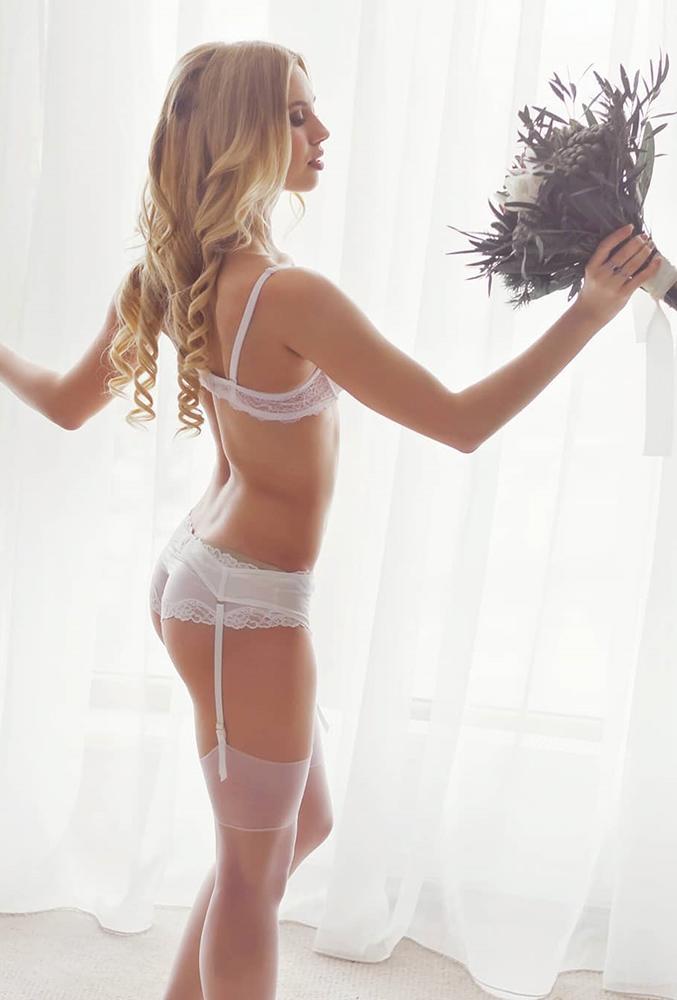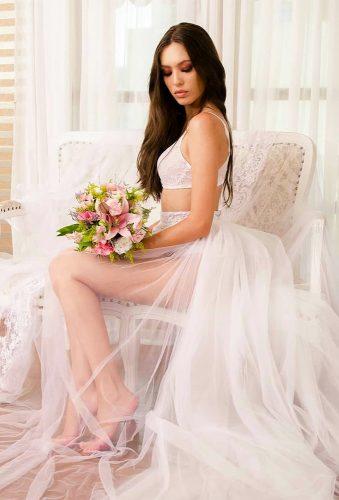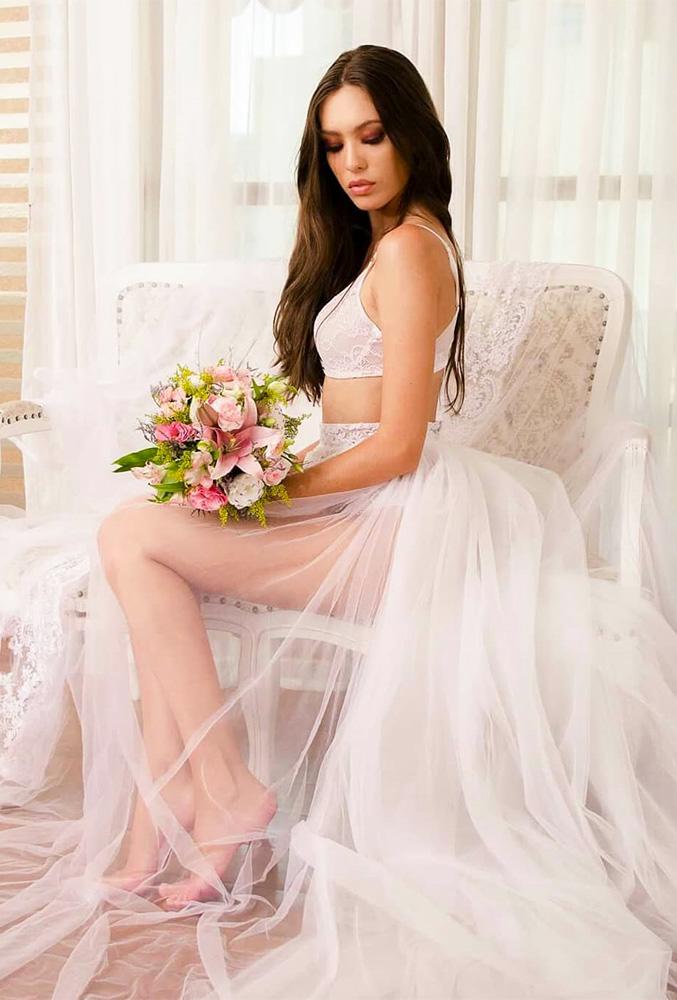 Photo 43-48: Temping Bride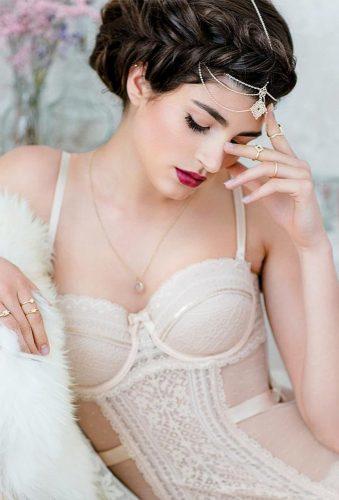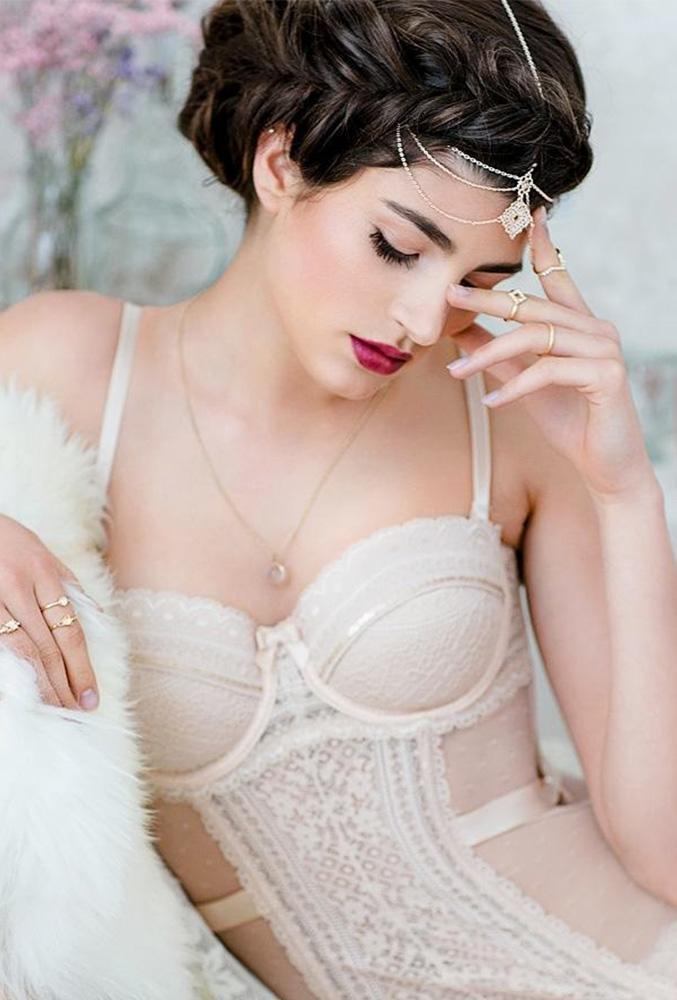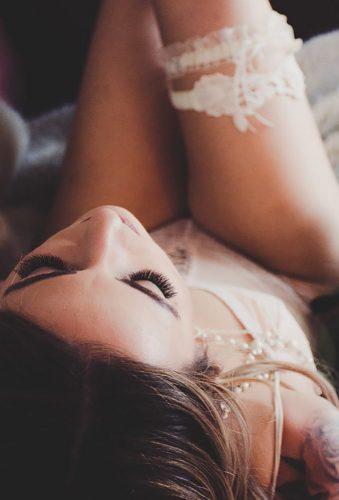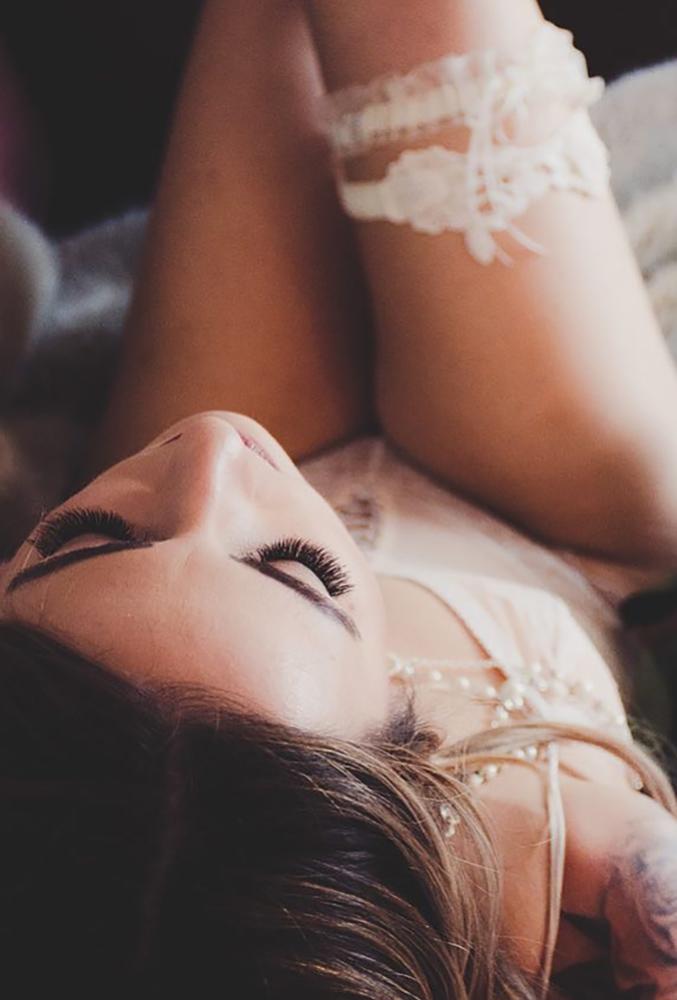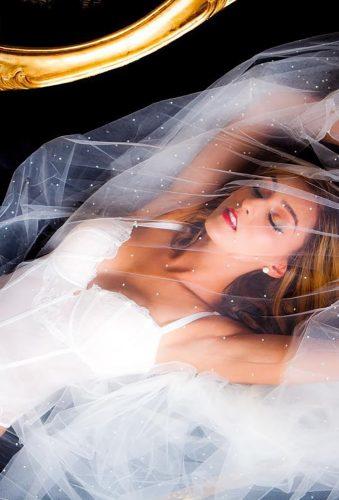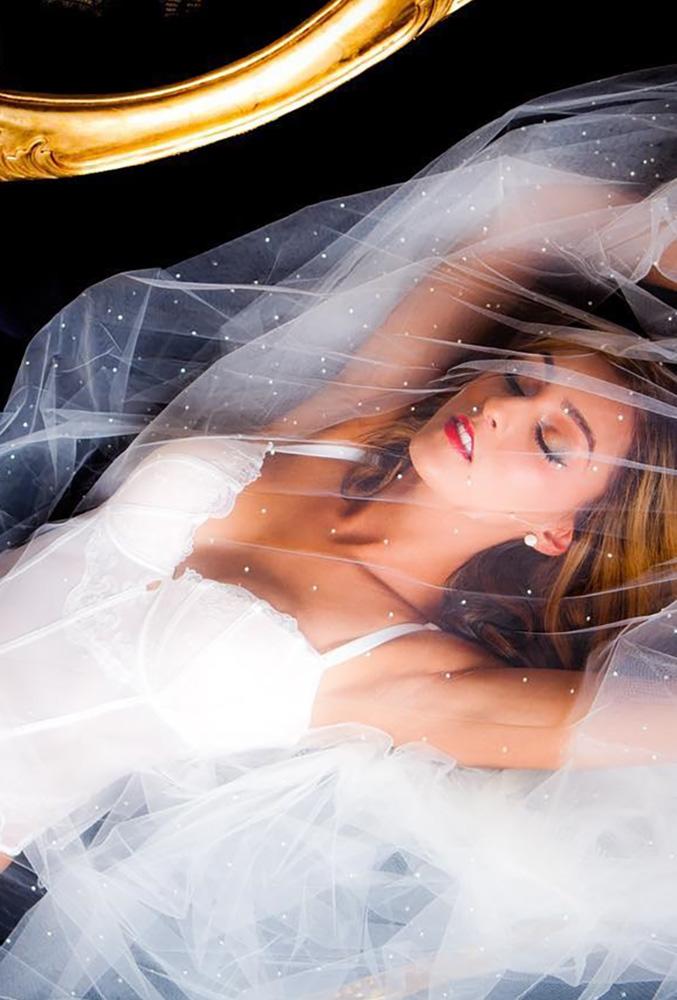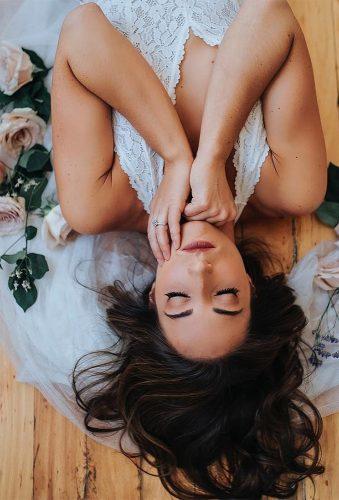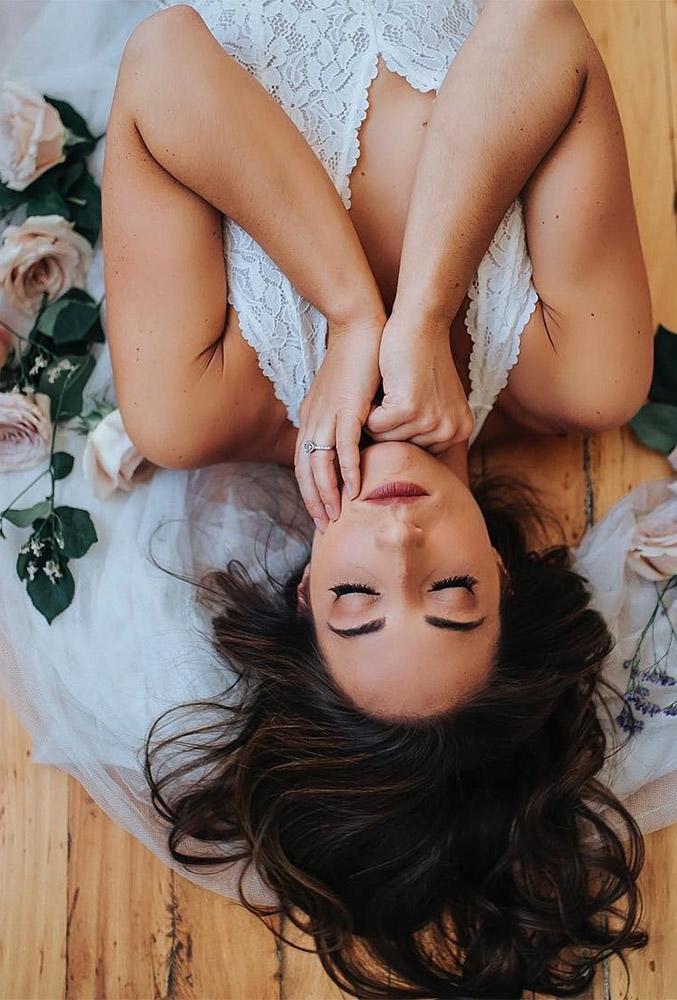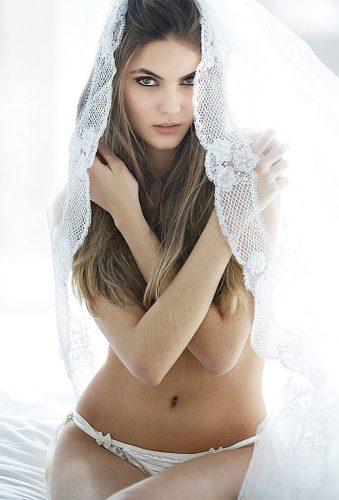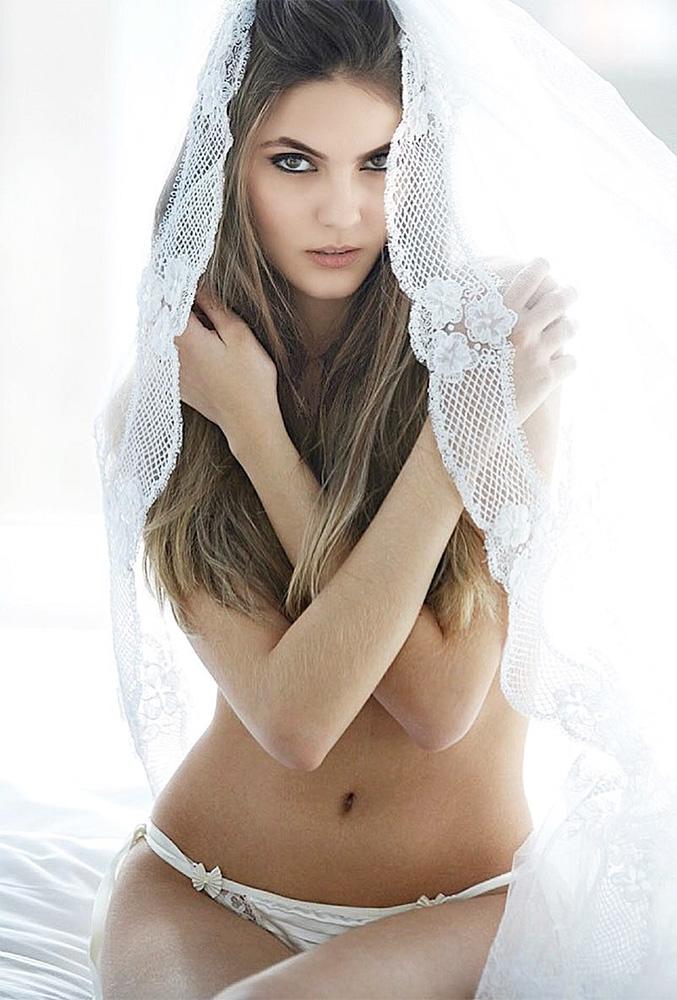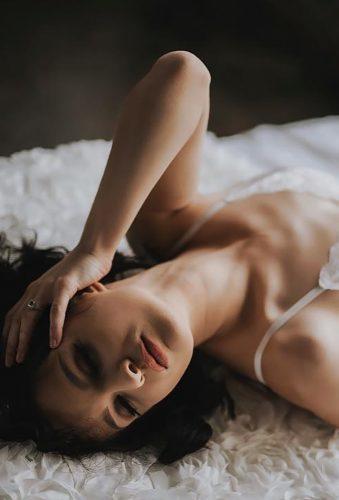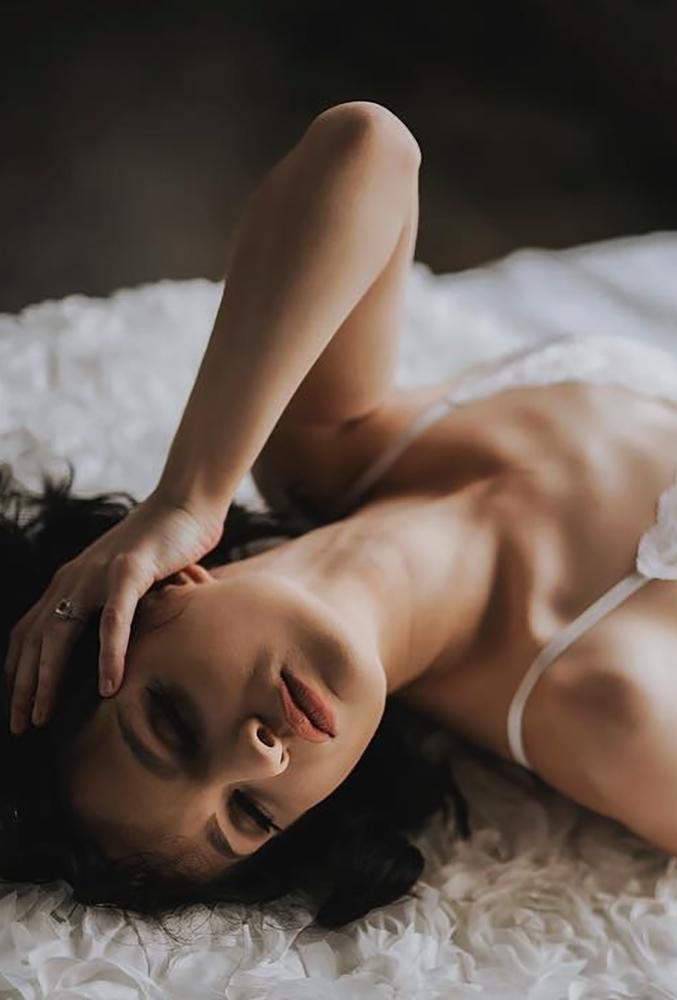 Most brides can keep the pre-honeymoon photo-shoot in order. One tip is to keep the morning after in mind. You made the arrangements, you walked down the aisle, you shared your vows, and you had the night of your dreams. You're about to spend the rest of your life with your best friend. What's sexier than that?!