It's funny how simple it might seem to put together a bridal shower in comparison to a wedding. A bridal shower is actually much simpler in many ways. However, not many people put much consideration on how to plan a bridal shower. Until you are in charge of organizing one, you can have no idea how complicated and time consuming it can be. This is why it is important to prioritize, create a list, and take one step at a time. The organizing of the perfect shower should start at least a month or even three months before the chosen date. For a successful wedding shower, you need the right kind of planning.
Who Throws The Bridal Shower?
Source: Instagram@stayadorable__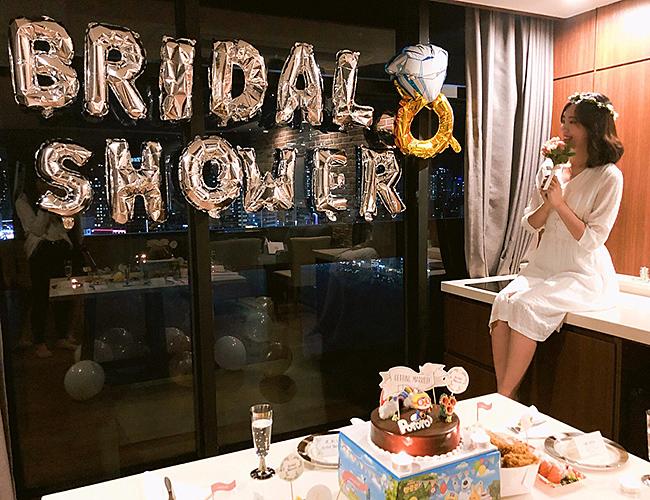 The bridal shower is usually the responsibility of a maid of honor, or a bridesmaid, depending on the situation. This is the person who determines the bridal shower planning details and everything and everyone involved. The maid of honor usually has a wedding planning checklist of her own. This is crucial to throwing the bride a shower she would not forget.
When Should You Celebrate A Bridal Shower?
The answer to the question on when to do a bridal shower is six months to a week before the wedding. This timeline is not set in stone, but still, it is advisable not to go beyond these two extremes. Just a fun and relaxed time for the bride and her close friends and family to spend time together. But oh, so much planning needed to make it possible. The time of day for when to have a bridal party lays in the intuition of the planner. The shower can hold in the afternoon, evening, or night, typically, and be one more thing off the checklist for wedding. A successful bridal shower is the perfect opening to a spectacular wedding.
Source: Instagram@nancycohnphoto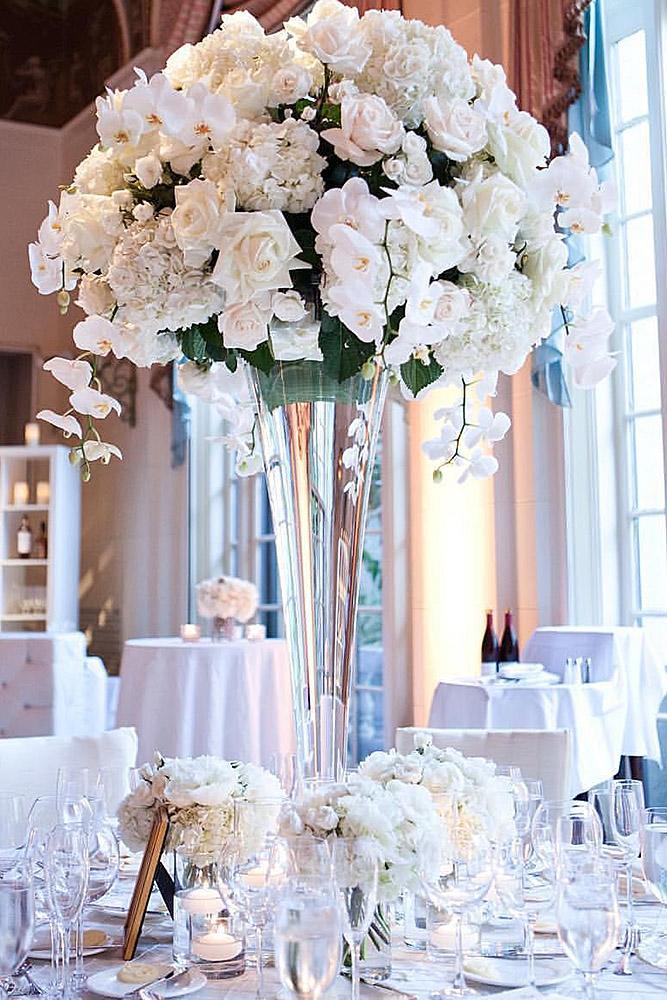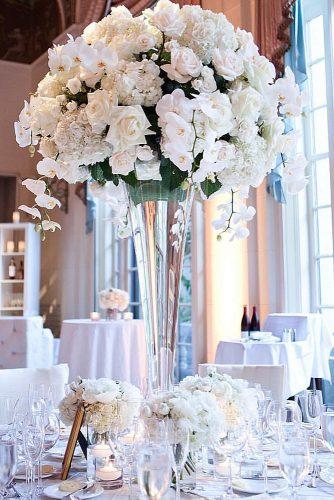 Where to Have the Bridal Shower
Some tips on finding the perfect location for a bridal shower include the following. Don't think about the wedding day itinerary. The shower is a completely different event so think about it alone. Consider a place the bride would be completely comfortable, perhaps even her home. Also, keep in mind the number of guests; this can determine if you choose a large or small location. It could be a restaurant or a park, or even an event hall. The timing for the shower is also pivotal in helping you choose a location. If there is a location special to the bride and her friends, it would make a good idea too.
How To Decorate The Place
Decoration for a bridal shower location can be easy and there are lots of DIY décors to choose from. Don't think of your bride as mrs vs ms, think of her still as a Miss. This opens the doors to so many flirty décor options. You could also use the wedding colors for inspiration. To make it fun, it is possible to involve friends, bridesmaids, and family. This would save costs and it's something these people would love to do for the bride.
How To Make Bridal Shower Fun
Source: Instagram@rararing_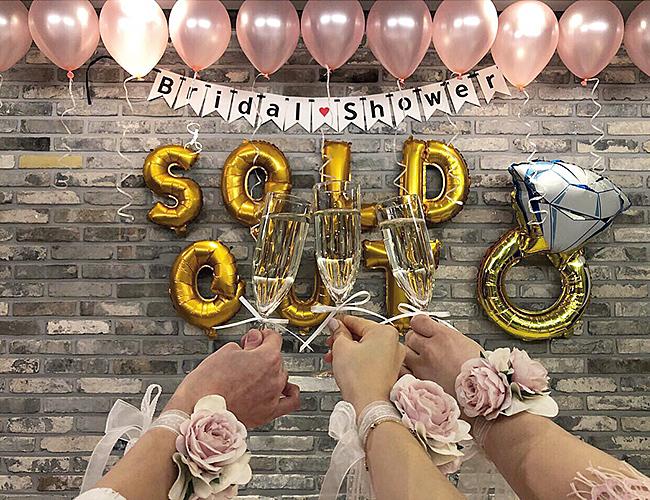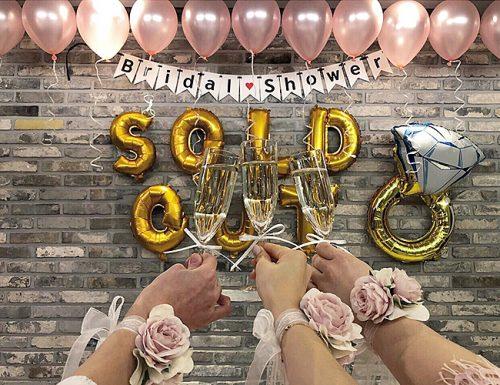 What do you do at a bridal shower? Have fun of course. There are so many bridal shower games to choose from. For example, from games in relation to gift opening to others on wedding registry ideas. There can be quiz games about the bride and groom. And of course, lots and lots of fun things to eat and drink. There should be fun music to encourage an upbeat tempo and even dancing.
The ultimate bridal shower planning checklist is what you need to know, from finding the perfect venue to picking the perfect time and beyond.
1. Twelve Weeks & Counting…
About three months before the shower, you should be:
having a conversation with the bride so that you can find out what she has in mind, from a particular restaurant to a specific kind of food.
pinning down the date of the event.
creating the guest list.
making the reservations for the venue.
2. Eight Weeks & Counting…
Items that should be on your bridal shower planning checklist two months before the shower include:
sending out save-the-date emails/calling important guests to ensure there are no major conflicts in scheduling.
creating a budget.
purchasing or making the shower invitations.
making the final decisions about flowers, decorations, food, favors, entertainment, and other details.
getting addresses for the invitations.
creating your detailed list of tasks so that you can delegate various tasks.
3. Four Weeks & Counting…
A month before the shower, your bridal shower planning checklist should include:
making/addressing invitations. You'll need to include information about the bridal registry and theme of the party (if there is one).
shopping for props, decorations, and other disposable items.
mailing invitations.
purchasing or making favors for guests.
confirming whether any desserts or other treats will be brought by various guests.
4. Two Weeks & Counting…
At just two weeks before the shower your bridal shower planning checklist should be keeping you busy with:
placing the order for the flowers.
buying a shower gift.
choosing your outfit for the shower. This is a great excuse to buy a new dress or cute outfit!
creating a shopping list for any food or drinks you might need; don't forget to include any extra ingredients you'll need for games or other purposes.
buying booze if you'll be having cocktails.
picking up essentials such as a punch bowl, music and equipment or serving dishes.
5. Seven Days & Counting…
By the week before the shower, your bridal shower planning checklist should be getting pretty short. At this point, you should be:
confirming reservations, orders, delivery times, and RSVPs.
assembling and wrapping favors.
buying groceries.
creating a mental image of the venue in order to have a plan for decorating.
preparing games and other shower activities.
6. One Day & Counting…
On the day before the shower, you should be fairly relaxed and only have a few tasks left to do, like:
preparing food.
setting up equipment.
assembling the decorations.
setting the tables.
putting the finishing touches on decorations and favors.
requesting any additional help for setting up.
running errands.
For sample bridal shower advice or even tips on acquiring your wedding license or how to change your name after marriage, we have these and many more.
Related post: 55 Bridal Shower Gifts She Will Love And Etiquette Tips
Bridal Shower During Covid
While many are canceling and postponing their weddings due to corona, nothing stops you from having your bridal shower. A bridal shower during COVID is possible if you put safety first. From hosting it outdoors where you can social distance to going virtual, the options are endless. See some ideas to inspire you as you plan your bridal shower.
1. Create short guests list
Check out the safety guidelines in your city. In most places, the health department reduced gatherings to 50 max, so cut your guest list short. We are talking about inviting only your nearest and dearest, 20 people max. Offer the others a chance to join virtually.
2. Prepare a virtual way for party translation
Set up a virtual version of your bridal shower and have your other guests tune in. Live stream the whole event from the outdoors so that they participate and enjoy every bit of it.
3. Send Gifts before the party
We advise that instead of waiting until the party, ask guests to send their gifts in advance. You can include this information when sending an invite through email. This will help reduce contact between the bride and guests at the shower. Also, she'll get the opportunity to sanitize and open her gifts at the party.
4. Organize it outdoor (display social distance)
Backyards, parks, and restaurants with huge outdoor spaces are more ideal at this time. Choose an outdoor space where your guests can maintain ample space away from each other. The best part is that these spaces are naturally stunning without the need for many decors.
5. Speech instead of hugs and kisses
We all love to hug and kiss, but at this time, it's not possible. Alternatively, have each guest say some sweet words about the bride at the end of the party. Words linger and are more sentimental.
Remember tips for planning a bridal shower party with this infographic!

And here watch Savannah's bridal shower and get inspired!