Founded in 2012, Pollardi Fashion Group is, perhaps, one of the most successful Ukrainian wedding brands. At the moment, the company is represented by three different trademarks – Daria Karlozi, Ida Torez, and Pollardi. Their ethereal dresses excite brides all over the world. Rich fabrics, hand-crafted intricate lace, attention to details together with exclusivity are the top features that guarantee the brand's success. Let's take a closer look at Daria Karlozi 2018 wedding dresses. You're welcome to enjoy one of the latest collections: 'Fragrant Dream' by Daria Karlozi.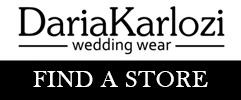 Daria Karlozi – Collection "Fragrant Dream"
Every girl wants to shine bright on her wedding day. Well, dreams do come true! Daria Karlozi is proud to present her newest collection. 'Fragrant Dream' is made to take your breath away! Each dress is a true masterpiece: delicate lines, only the best natural fabrics and materials used, exclusive lace. Daria Karlozi offers a variety of silhouettes to fit everybody type and taste! These exquisite dresses are the sign of quality and prestige, and every bride's heart desire. You can find 'Fragrant dream' collection and more from Daria Karlozi available at select stores worldwide.
Most Popular Wedding Dresses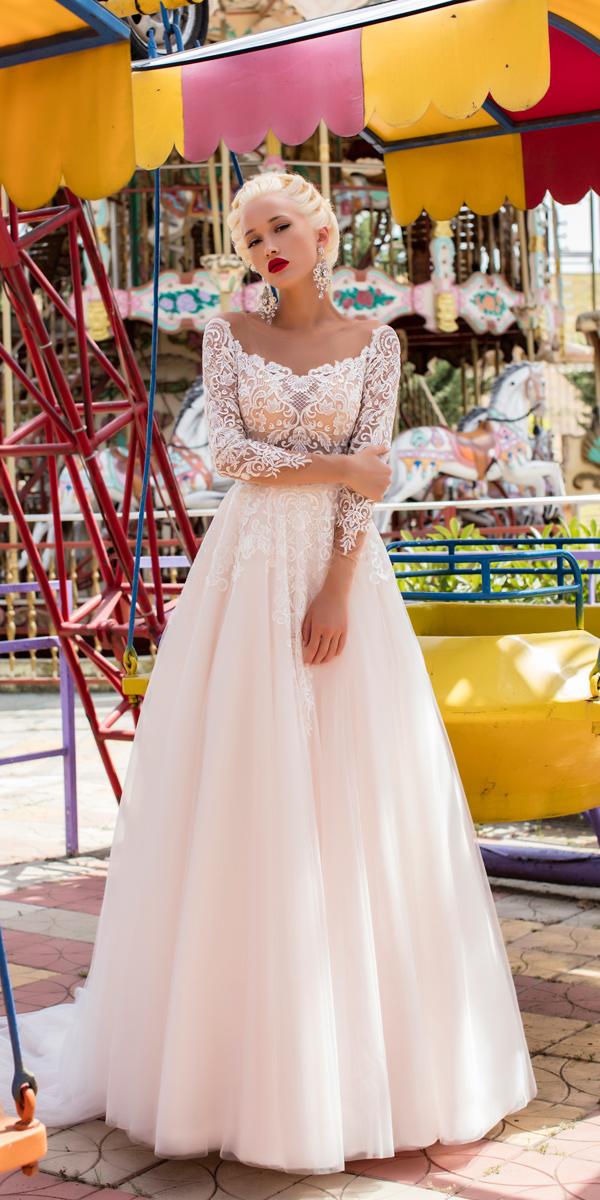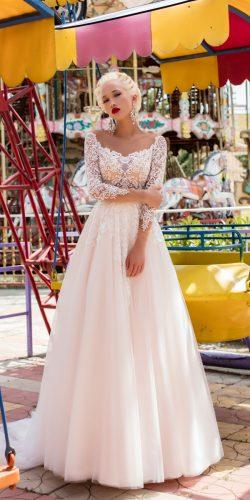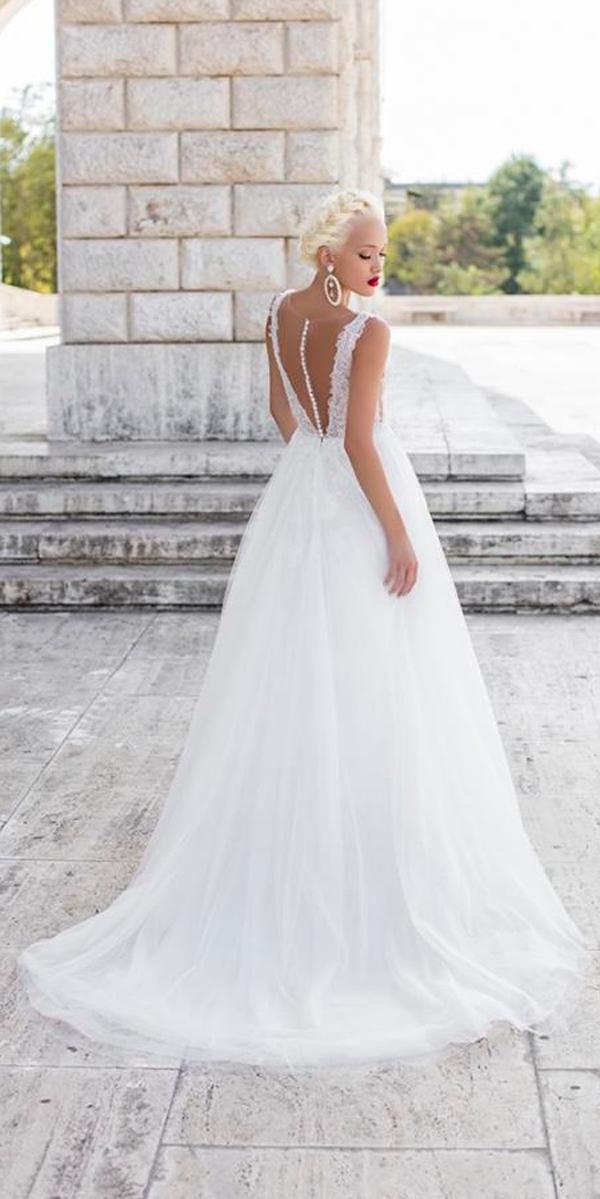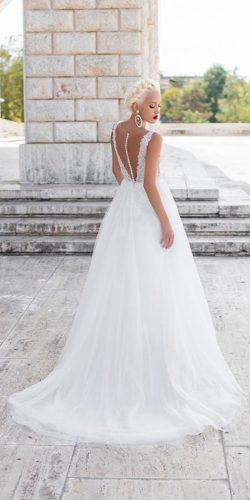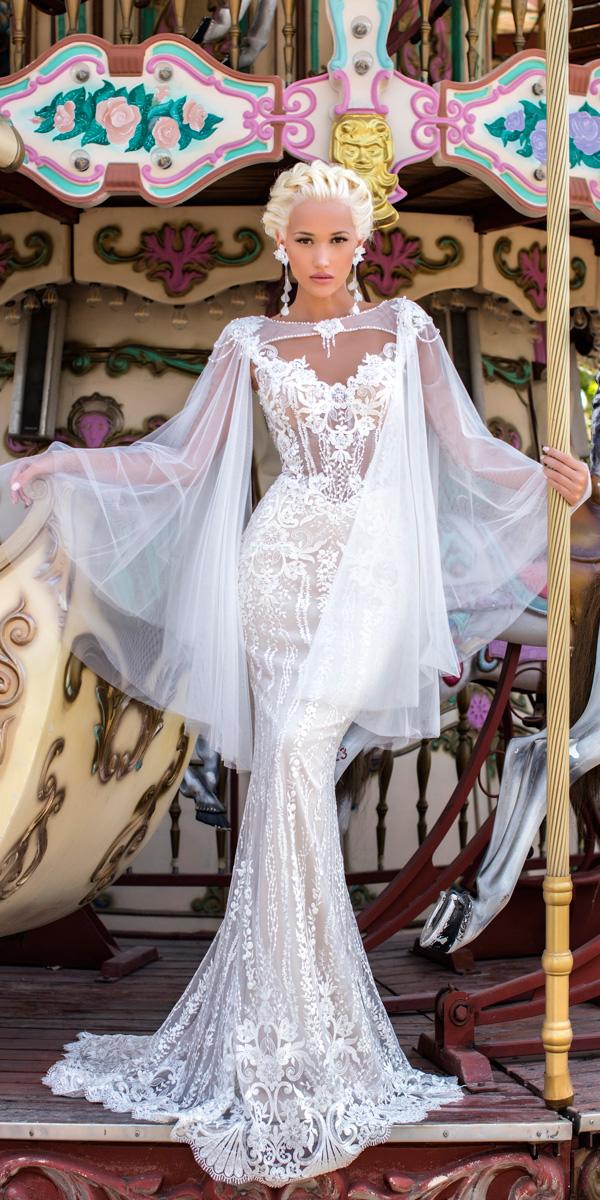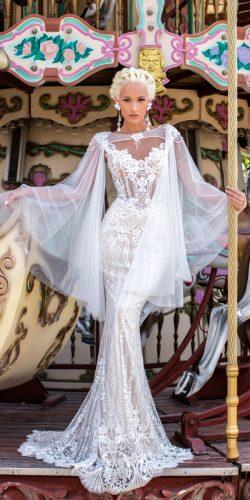 Blush Free Camelia A-line bridal dress with illusion lace backless creates a charming look. Flowy A-line Capricious Narcissus dress has a illusion lace backless and creative beading details. A stunning Naive Lavender mermaid dress with capes and intricate lace and back details to blow your mind.
Fantastic Backless Bridal Gowns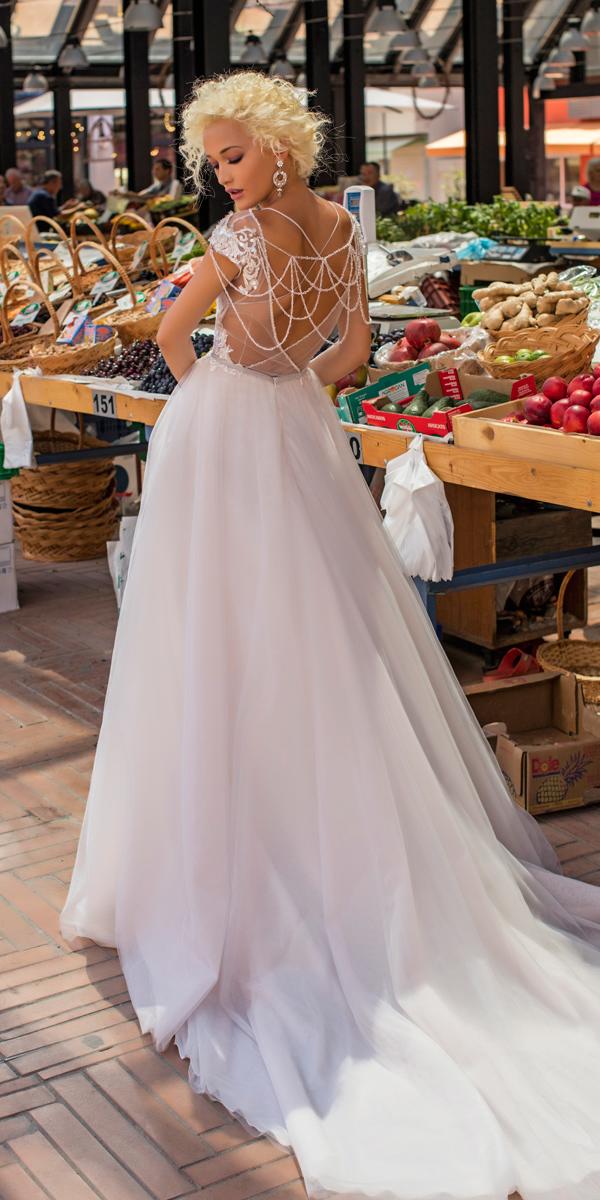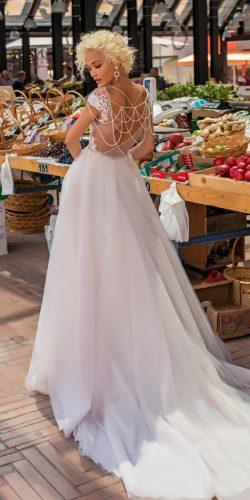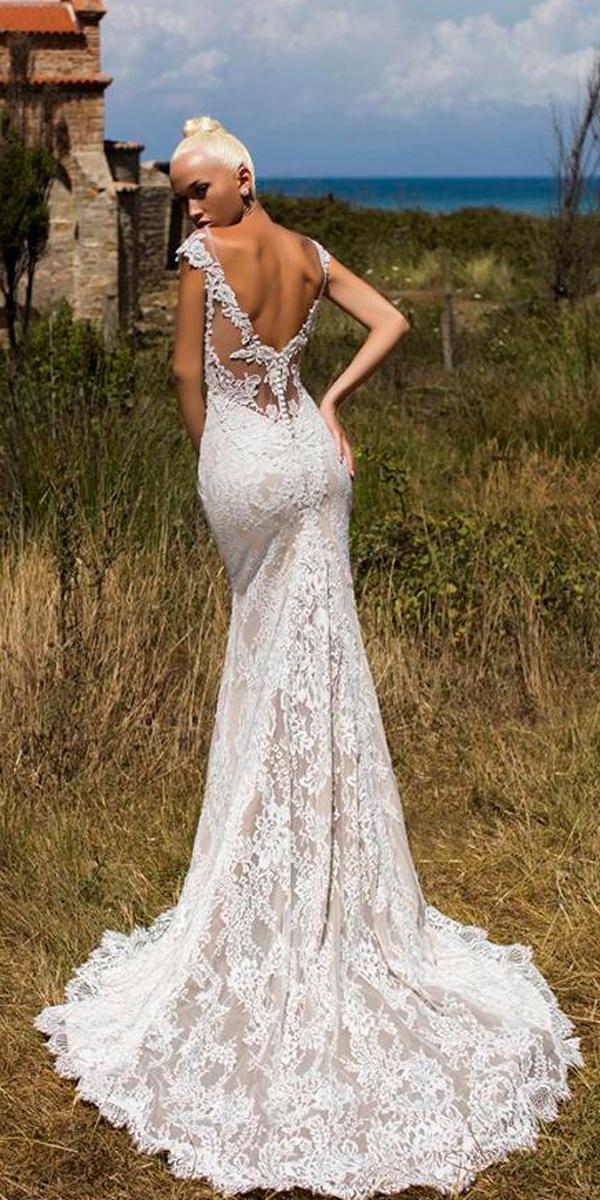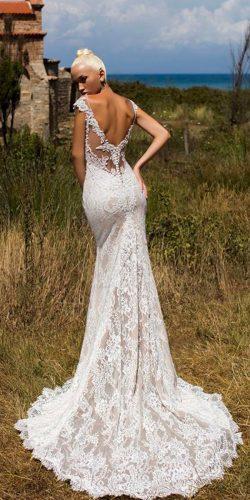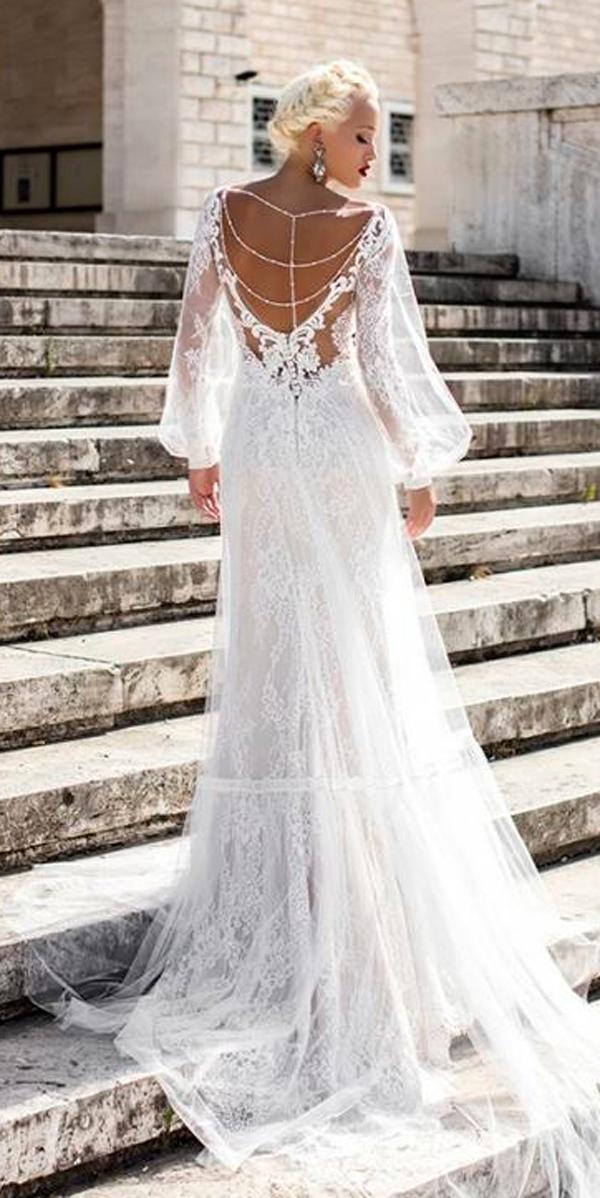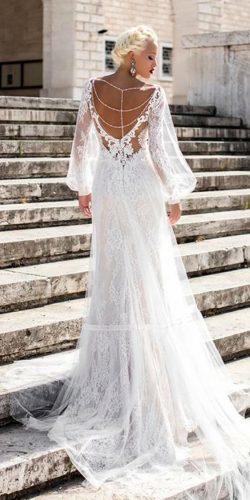 Bright Violet – a most delicate blush-colored backless dress with embroidered loops. Headstrong Begonia – this straight dress has an illusion lace neckline with floral applique, combining modern design with old-school romance. This romantic flow Salvia dress with embroidered backless is absolutely gorgeous.
Blush Wedding Gowns To Fall In Love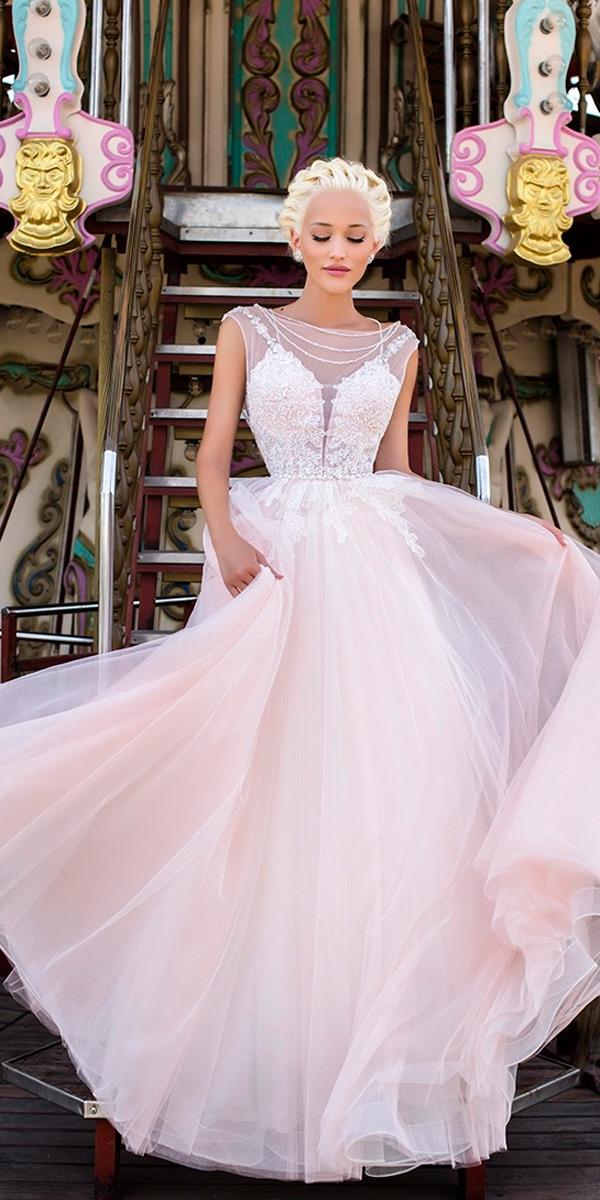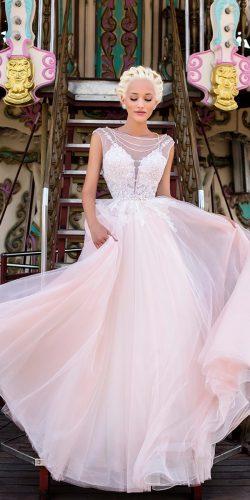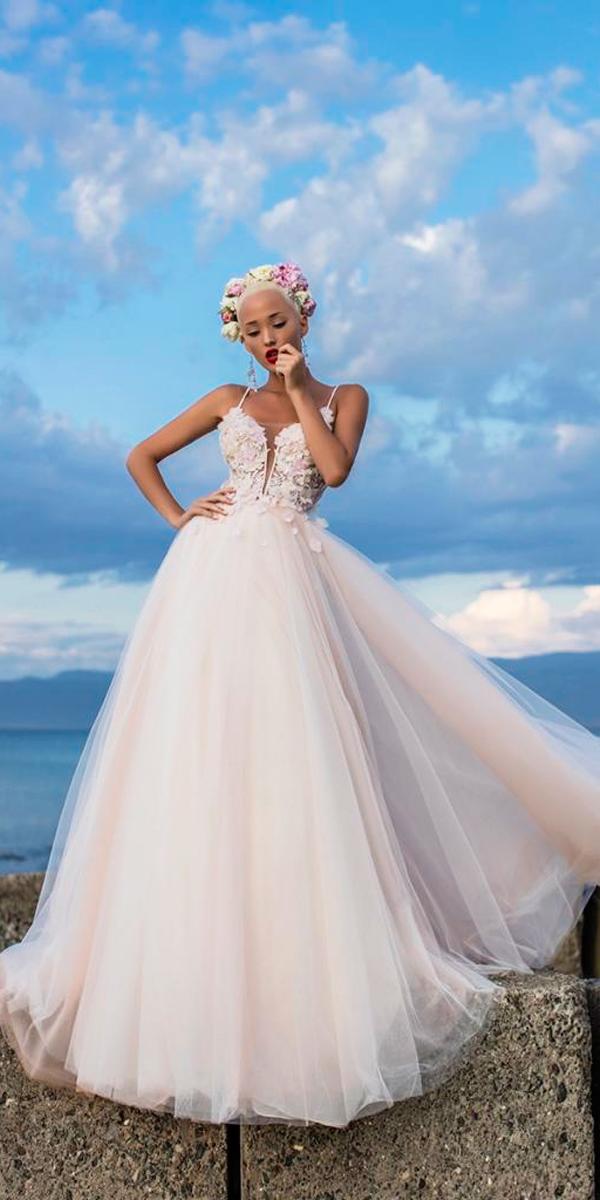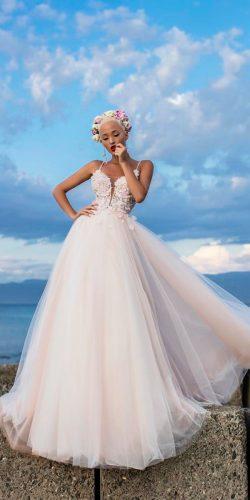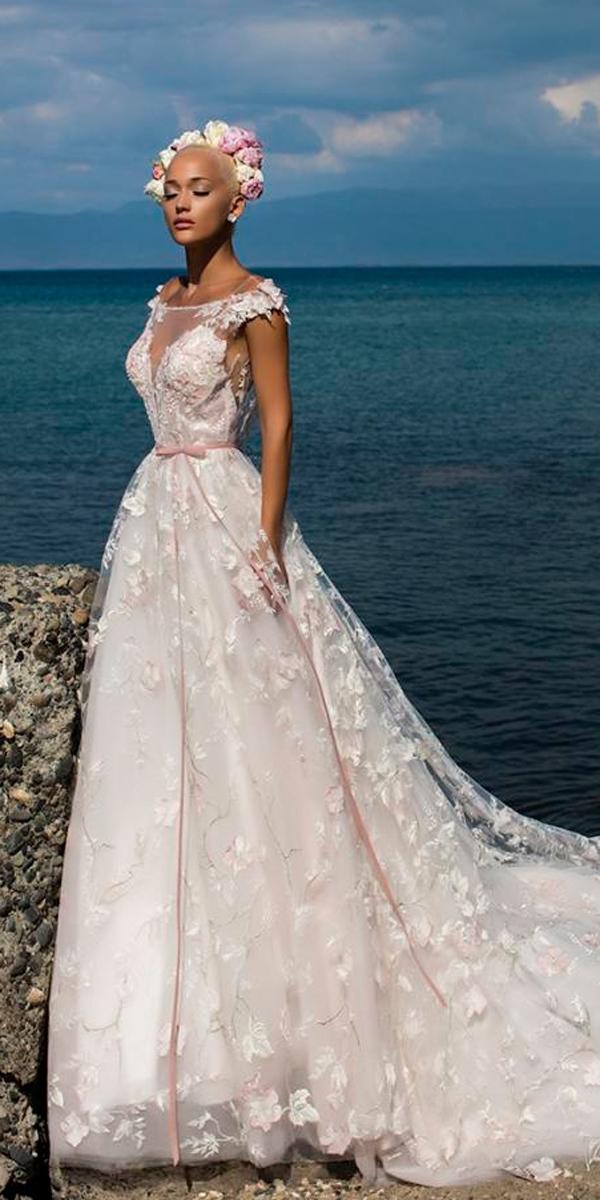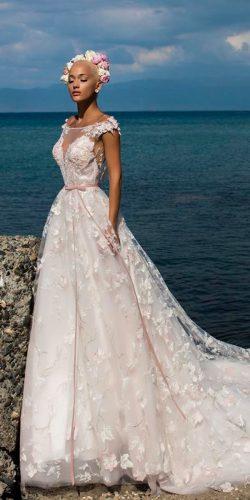 Carnation – an amazing sleeveless flowy dress the color of blush with an illusion neckline. Bright Azalea – a beautiful blush-colored dress with floral applique, and a plunge sweetheart neck. Choose this gown to create a romantic look. Beautiful Kataleya – A-line, cap sleeve dress combine delicate materials with 3D floral applique.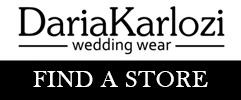 Charming Lace Wedding Gowns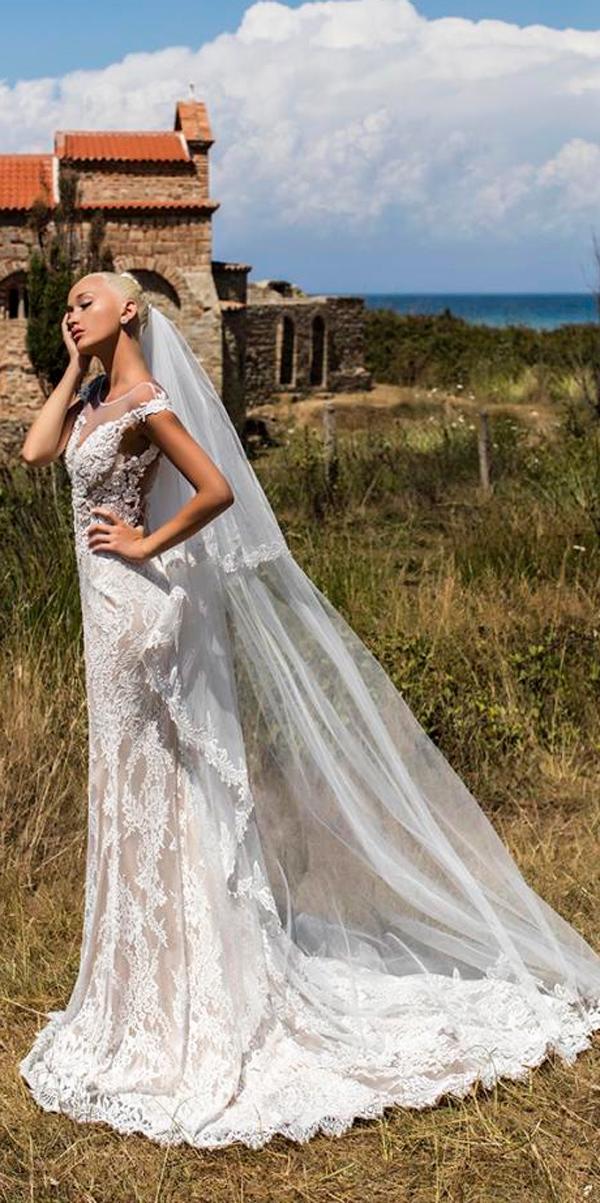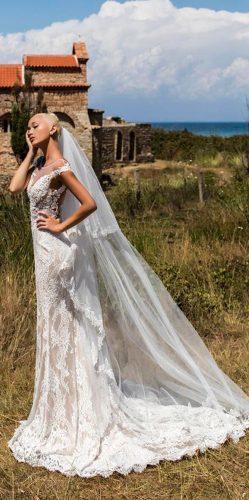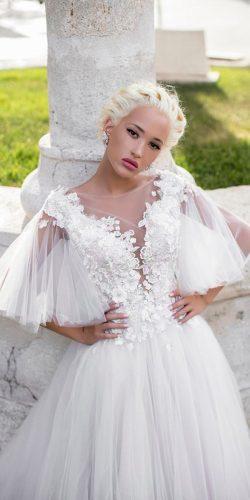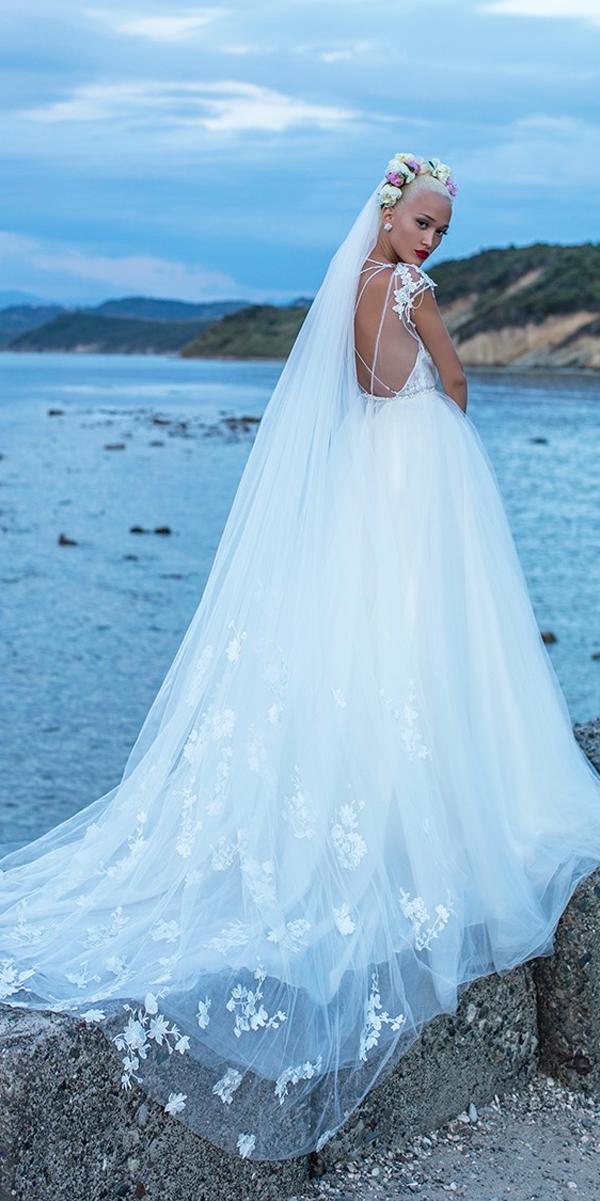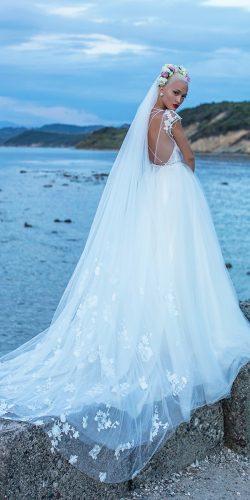 Luxurious Begonia – a dress worthy of a queen: illusion sweetheart neckline, lace and capsleeves. Everything to make you feel special. You will look like a queen at the big day. Say "Yes" to Aerial Alstroemia bridal dress. Flowy ball gown skirt and illusion bateau neckline make your look original. Lilac dress – are created for romantic brides. Who love much lace floral beaded details and ball gown silhouettes.
Daria Karlozi 2018 Wedding Dresses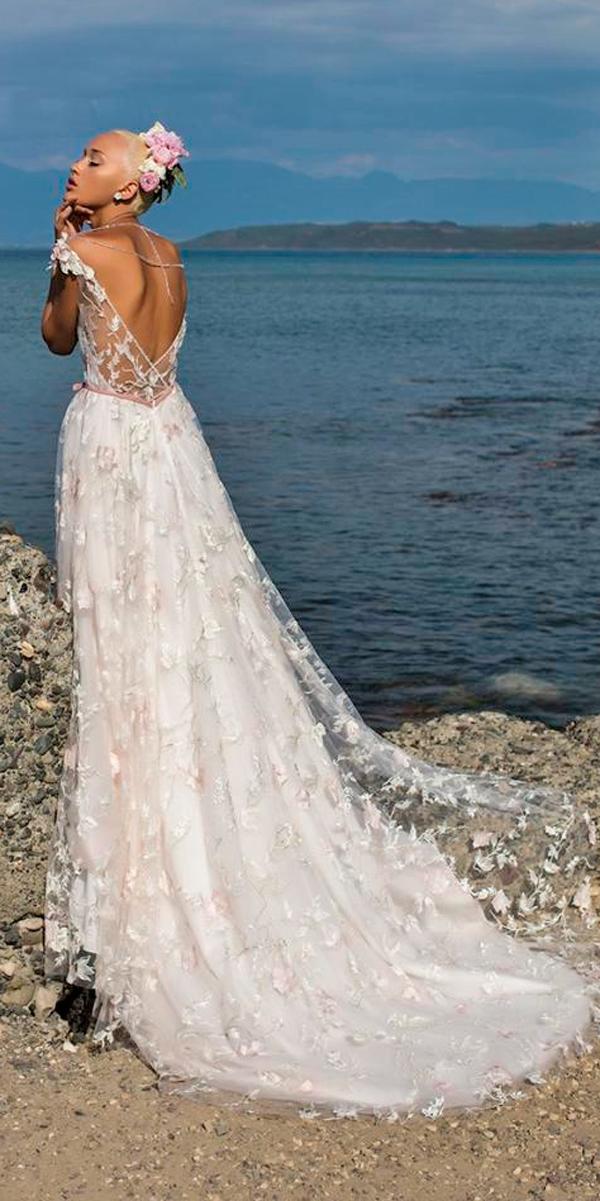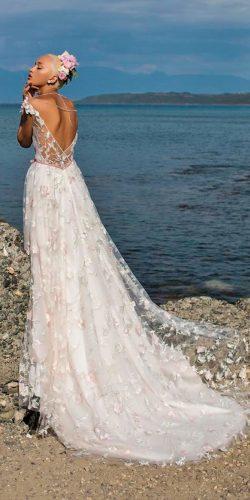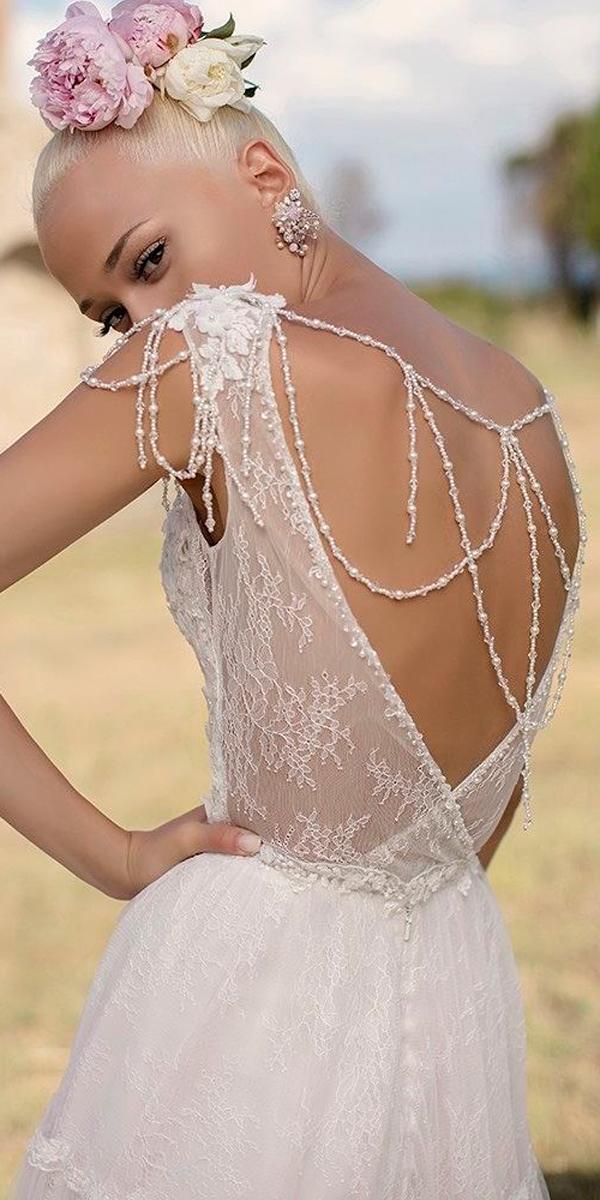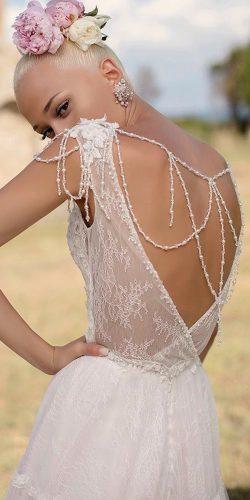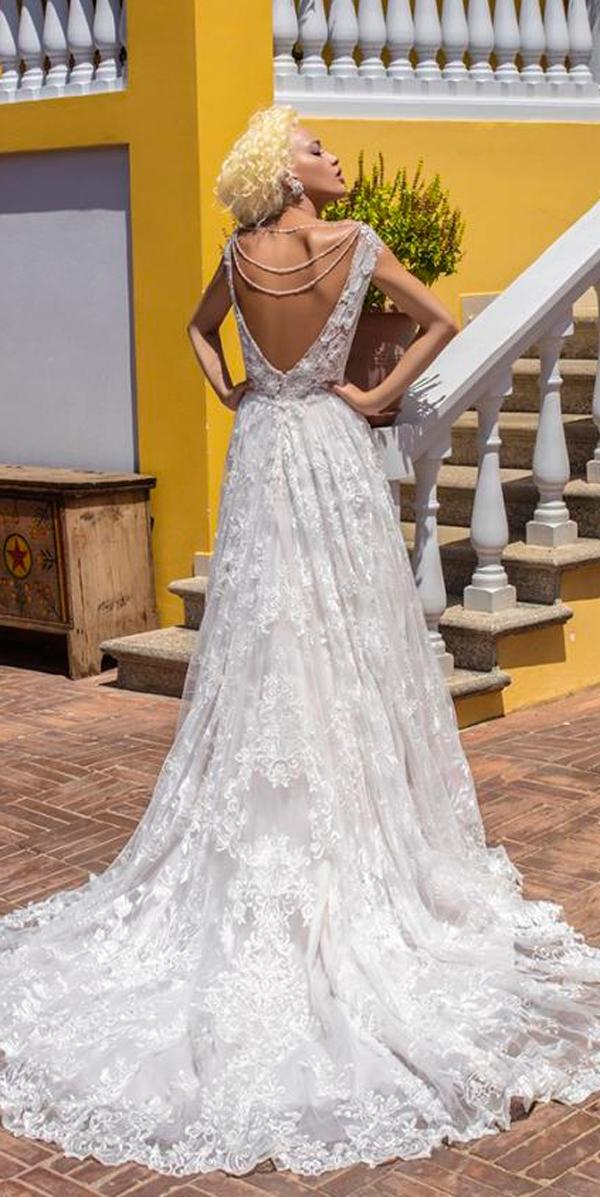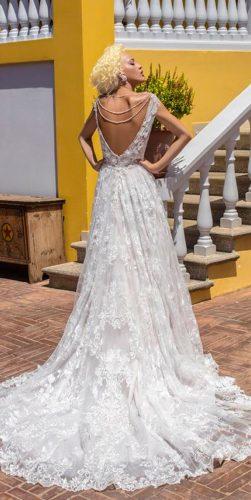 Beautiful Kataleya – sexy low back combine delicate materials with 3D floral applique. Happy Hyacinth – intricate back design of this A-line silhouetted lace dress with capes will leave you breathless. Luxurious Begonia – a most sensual trumpet lace open back dress.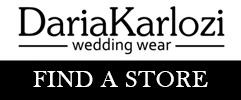 Romantic Guest Dresses by Daria Karlozi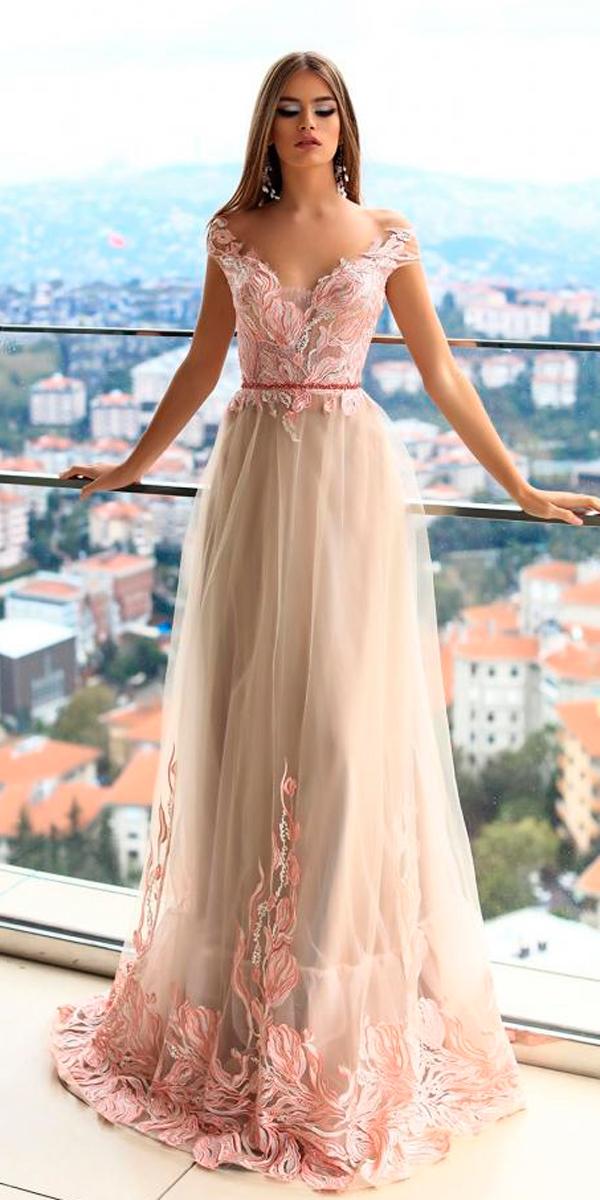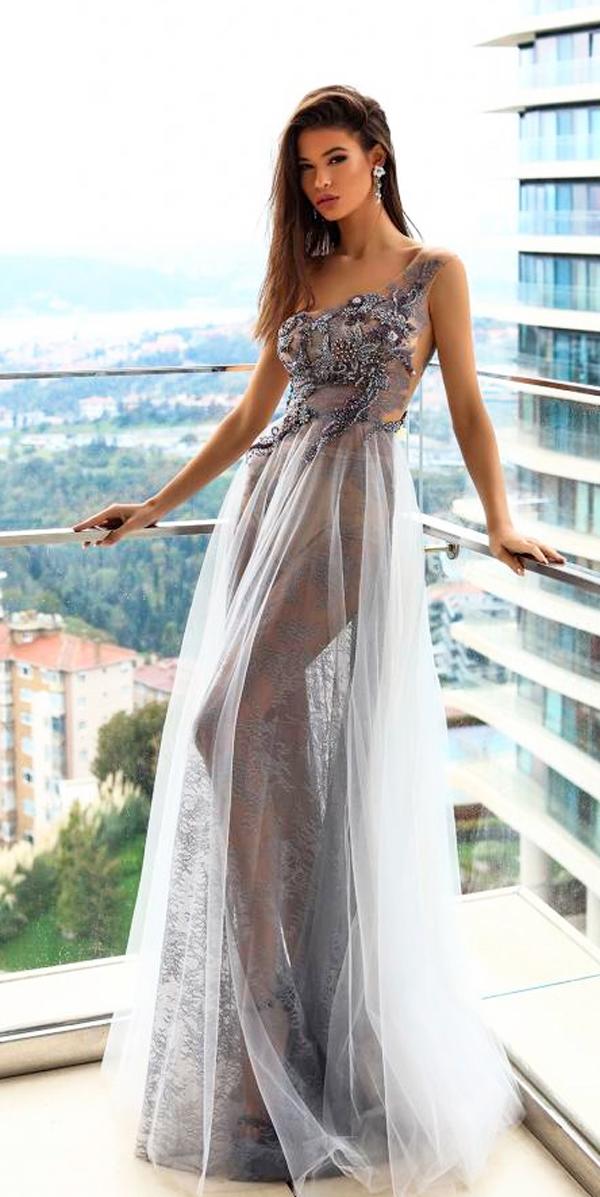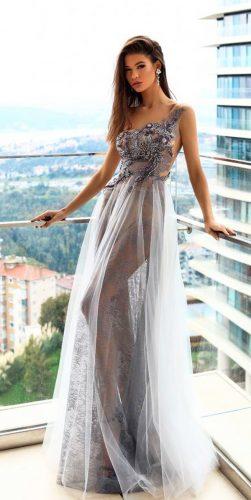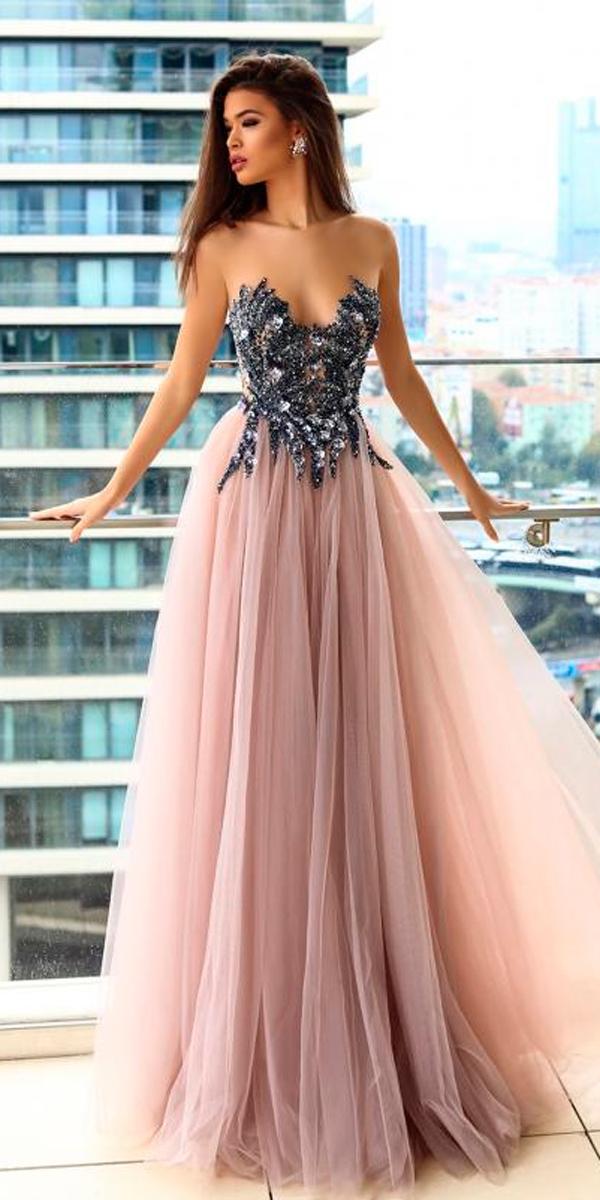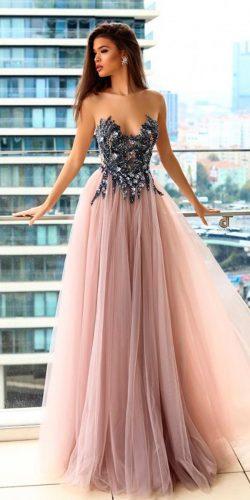 Look at this stunning feminine dresses! Minkar – blush, A-line dress with charming lace embellishments. Wearing Nihal wedding dress you will feel yourself like a fairy. Every women wants to buy a Vega dress all over the world. Just look at this crystal hand-beaded details at the bodice.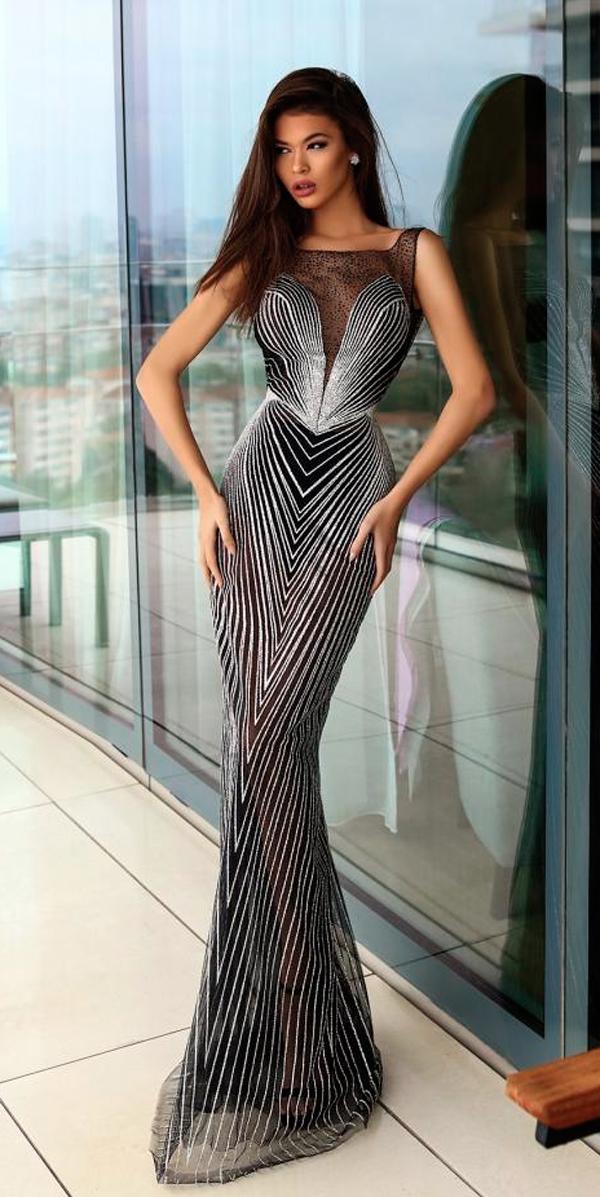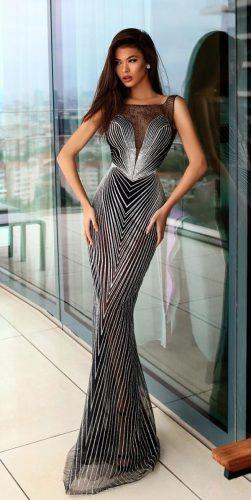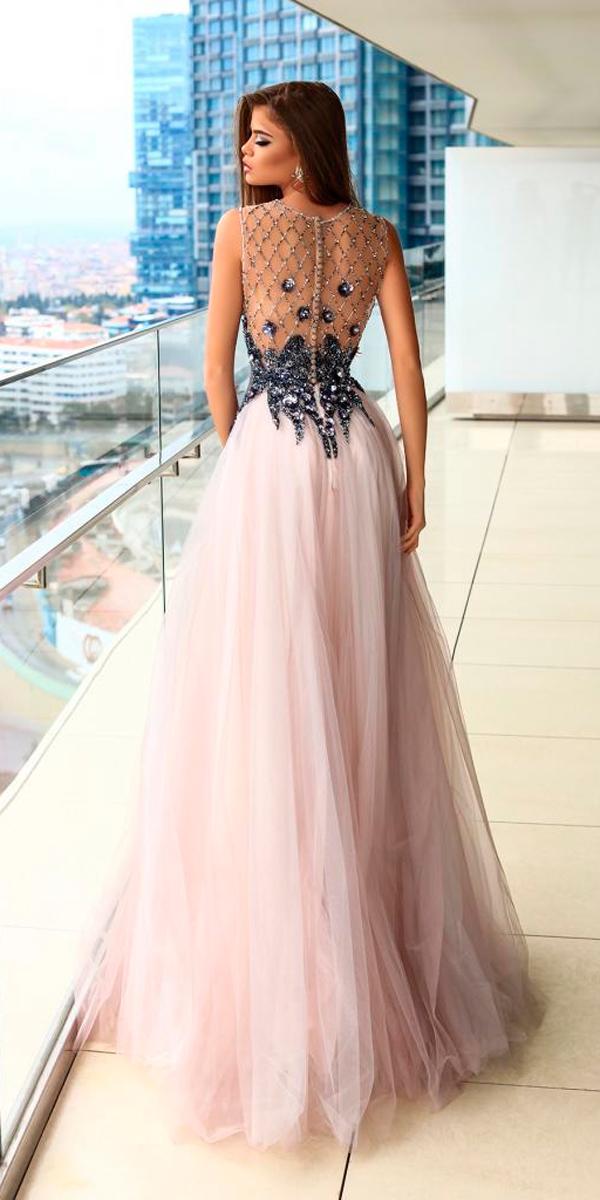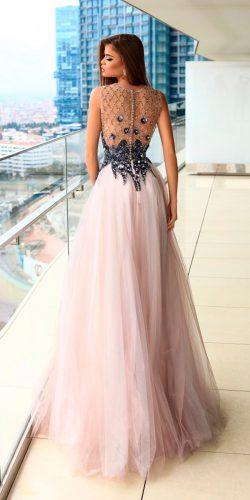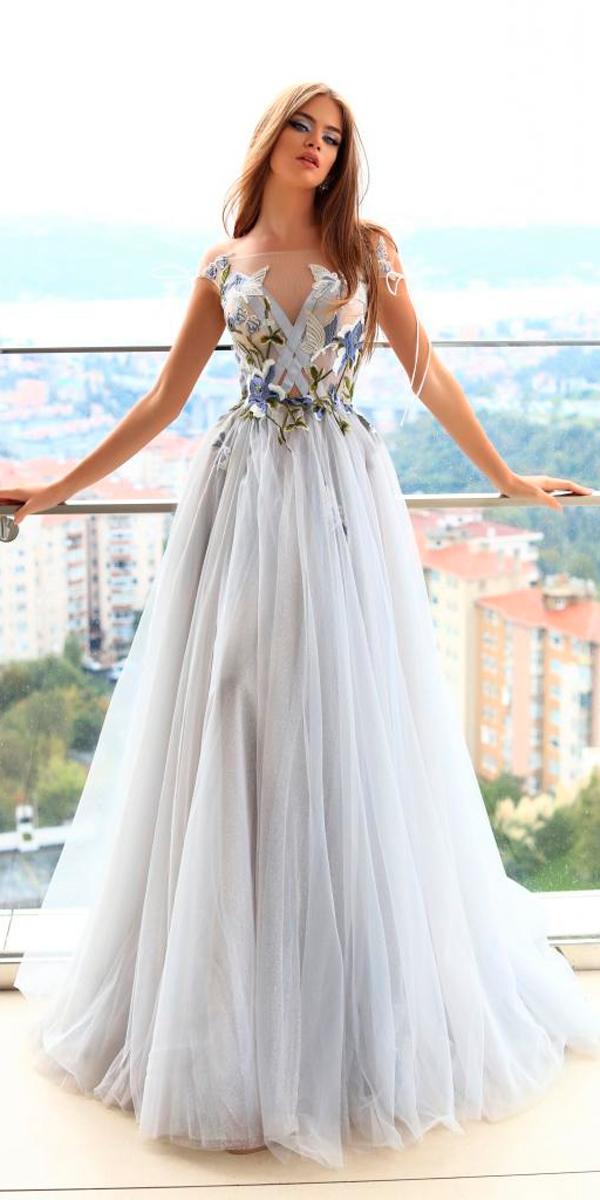 Mirzam guest wedding dress, black color with charming details creates elegant look. Blush Nadus dress for guests with amazing embellishment backless. Look at Sirma guest dress – pastel blue color gown with floral applique. So cute and beautiful.
Are you willing for bigger inspiration? You can find 'Fragrant dream' collection by Daria Karlozi at select stores.
Visit dariakarlozi.com to see even more marvelous Daria Karlozi 2018 wedding dresses!