Want to learn more about how to plan a destination wedding? Our destination wedding planning timeline is just what you need!
Trying to organize such an important event away from home is definitely a challenge, but don't you worry!
We've got you covered.
How to start planning a destination wedding?
Take a look at our timeline to go through all the stages of wedding preparation more smoothly. Destination wedding planning made easy!
12 Months To Go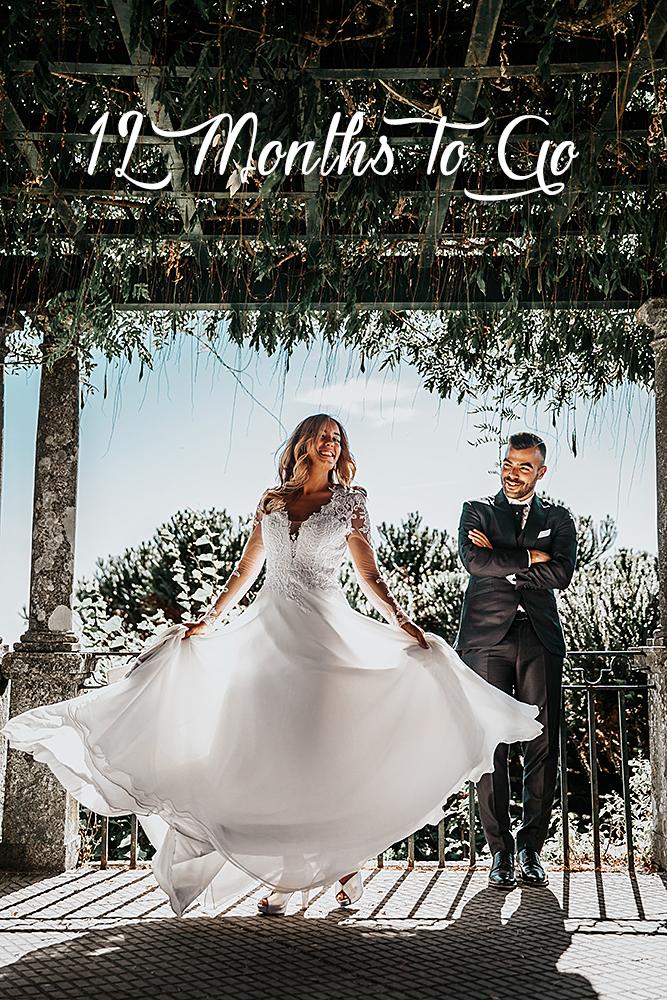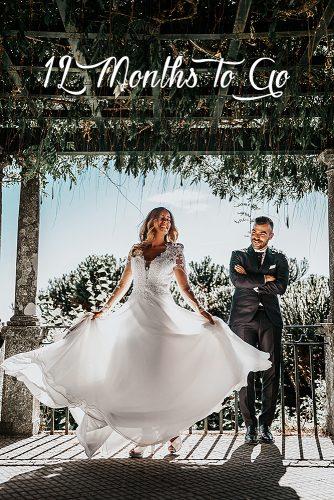 So you have decided on planning a destination wedding, and there is still a lot of time ahead.
What should be your first step as soon as you have the decision?
We offer you to choose the destination. There are a lot of things to consider at this stage.
Let us guide you through some of the most important ones:
Start with your budget. Make a revision of all the loyalty programs you might have, like flight miles and hotel points to save money.
Research local weather patterns: rain seasons, average temperature etc. Don't forget about public and school holidays and legal marriage requirements in other countries.
Keep in mind that your wedding turnout depends a lot on your destination. Will your friends and family be able to afford flights and the cost of a hotel room?
Talking about friends and family – you might want to inform them as soon as possible. It will allow them to start saving money and planning their time ahead.
Check that you and your fiance both have valid passports and visas. The application process takes time.
Research insurance options.
Set the date and reserve a wedding venue. It might be wise to send Save the Dates as soon as you know the details.
A wedding planner is a must for a destination wedding. Make sure this person knows the destination well.
11-9 Months To Go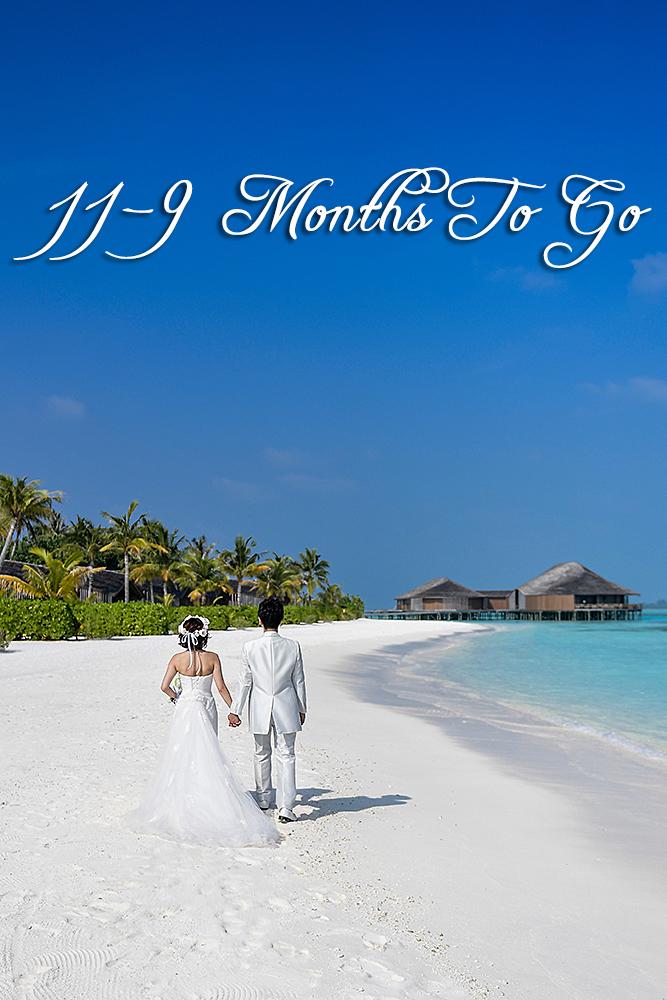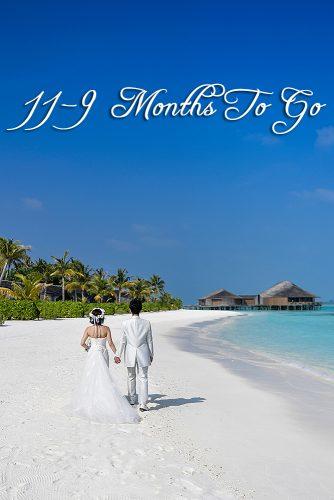 Now that you have settled the basics, time to get to details. It is highly advisable for you to visit the place yourself at least once before the wedding. Otherwise, you can rely on your wedding planner and their experience. A wedding planner who knows the destination well can make your life much easier and help you with a variety of problems. Still, there is a number of things you'd better include into your destination wedding checklist.
Make sure your guests have passports and visas (if required) to travel
Your guests are going to need a place to stay! Research the hotels near your wedding venue. As it is a group reservation, your guests might be valuable for some kind of discount. Don't forget to ask about them!
Make a wedding website with all the details on travel (maps, tourist information) and accommodations.
Consider additional wedding-related events, like a welcome party. Destination weddings require travel, so usually, people stay for more than one day.
Time to set up your wedding registry. Don't forget that your guests are going to spend quite a lot on travel expenses, so ask for some memorable tokens that are not so expensive and easy to carry. It is also possible to let them know that their presence is enough.
Pick the dress for the destination. Keep in mind the climate, location and local customs.
Buy your tickets. Earlybird prices are usually lower!
8-6 Months To Go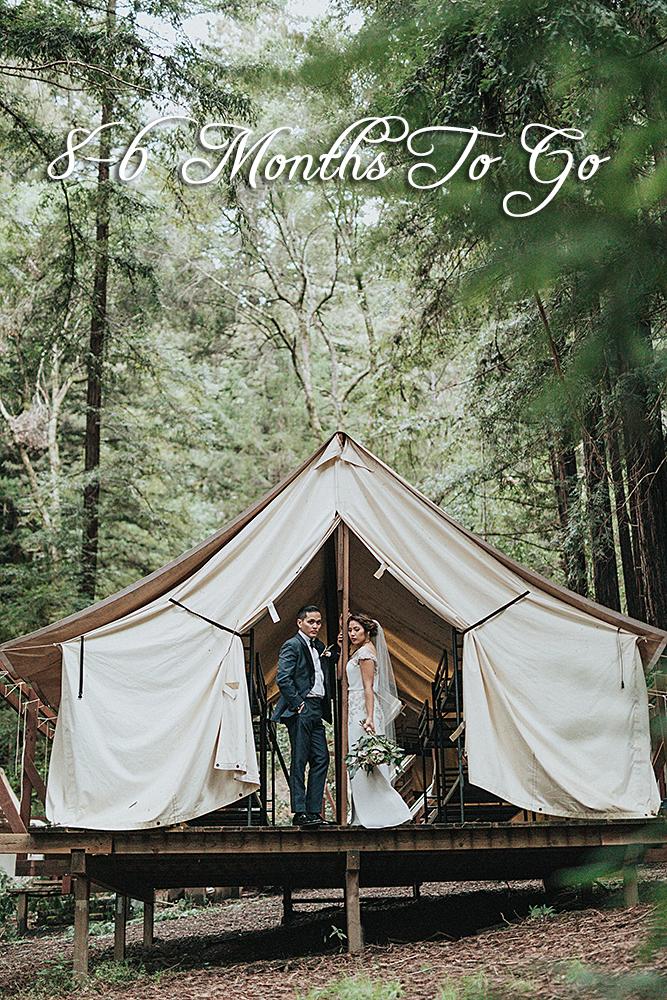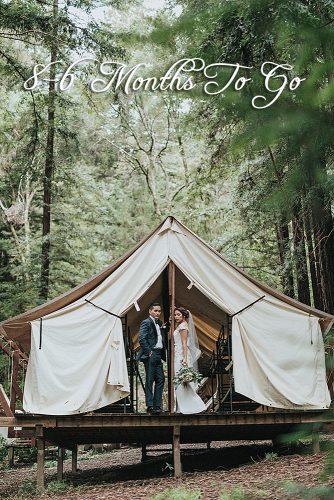 Time flies, so you really need to hurry up. Your destination wedding to do list grows every month now. Your wedding preparations are taking shape. You work hard on your big event. Work even harder if you wanted to lose some weight for your picture perfect wedding. Here are several more things you need to keep the track of during this period of time.
Create your menu. It might be hard to manage from away, so consider flying out there to get a taste of your meal.
Decide if you are going to have any kind of rehearsal, and book the locations.
Don't forget your dress fitting, as well as the attire of your bridal party. Your groom, maids of honor, the best man, flower girls, a ring bearer etc…Update the information on your website to set the dress code etc.
Think about your wedding-day transportation. You might need a shuttle service for guest transportation.
Continue choosing vendors: a photographer and caterer, officiant, florist, DJ, cake maker etc.
Time to book your make up artist and a hair stylist
5-3 Months To Go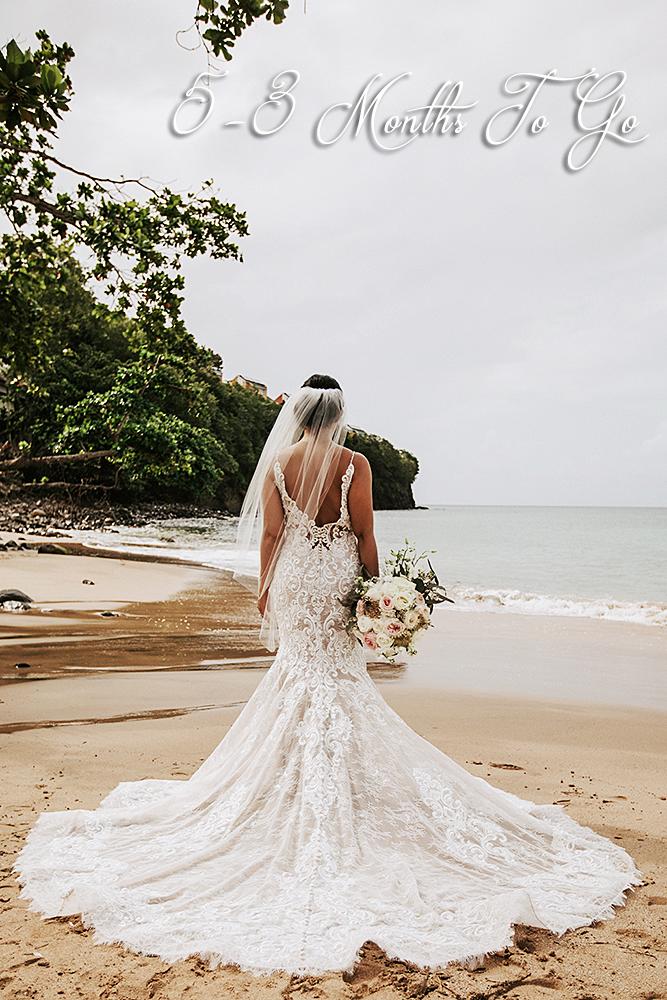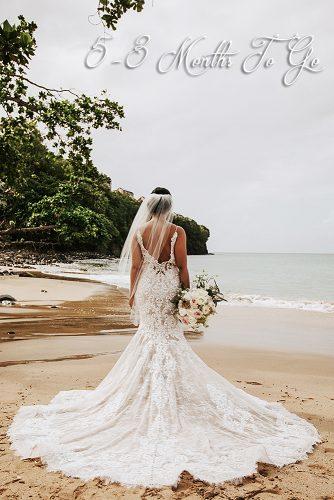 Your destination wedding timeline is getting nearer towards the wedding. Less than half a year remains until the big event. What should you do? Our destination wedding planning guide recommends paying more attention to details and your wedding look.
Now it's time to make the final decision on your guest list. Send invitations.
Think about any extra activities your guests might want to participate in. After all, you are staying there for some time – why don't you enjoy the time to the full?
Buy your wedding rings.
Shop for any accessories you are going to need. A trial hairstyle and make up is a must.
2-1 Months To Go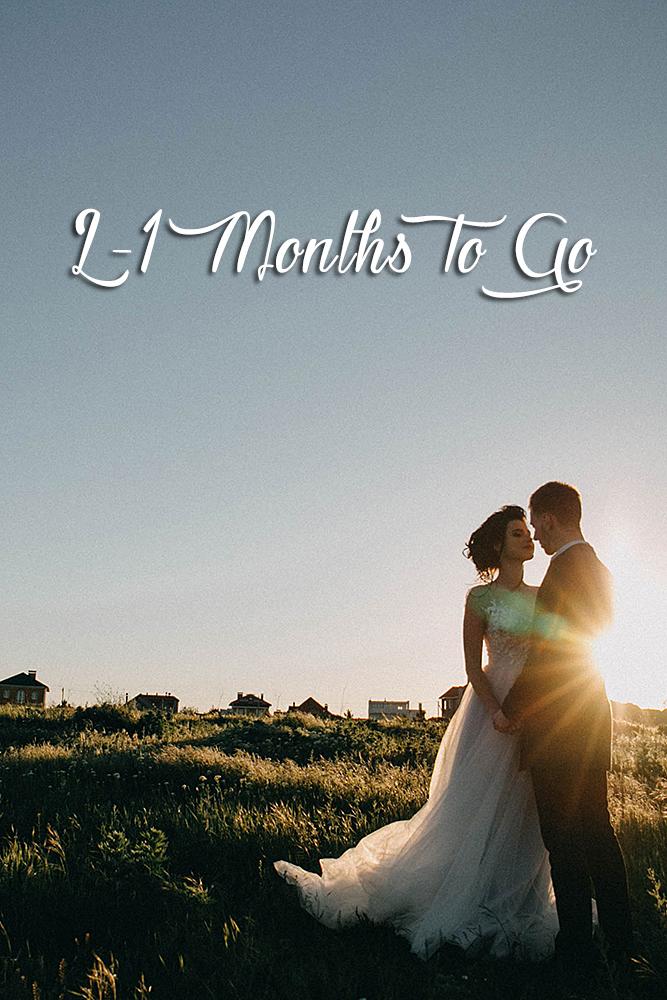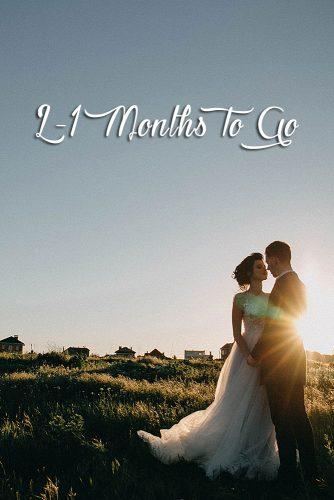 With so little time left, the moment has come to finalize and confirm all the bookings and choices, including hotel, flights, officiant, meal etc. By this time you have got all the details covered, including all rental deliveries, song lists, and toast order. What else is there to do?
Check the vaccination requirements for the region and consult your doctor.
Make sure you have the full list of the legal documents for the wedding. It might include passports, visas, birth certificates, marriage license etc.
If you want to give your guests some wedding gifts or favors, it's time to buy them
3-2 Weeks To Go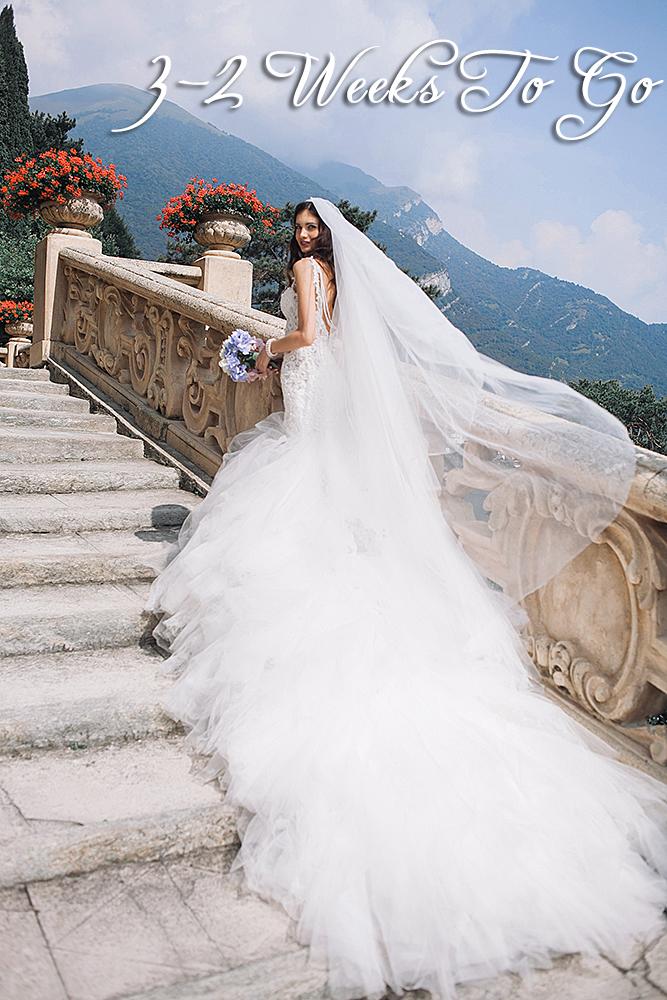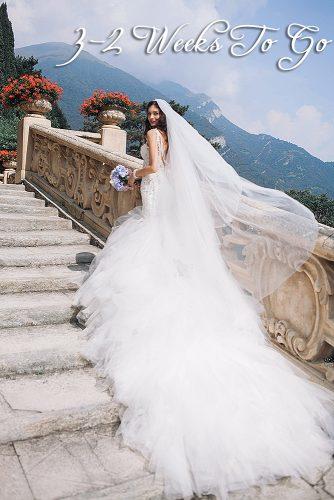 As there are only several weeks left, time to get moving. First of all, think of all the things you are going to need. It might be wiser to send them well in advance to make sure the wedding planner has them. As you ship your things, don't forget you buy insurance to cover the costs in case your things are lost.
Write a travel list. It's extremely important not to forget anything. Remember, you will be away from home and it might be hard to find a replacement.
Time for that final dress fitting! Make sure you try every piece of your bridal look on. It includes shoes, accessories etc.
Pick up your dress, tux and wedding rings.
Don't forget to pack your own bridal emergency kit.
Pack your medical first aid kit in case something goes wrong. Include all the items you might need. Consult your doctor.
1 Week To Go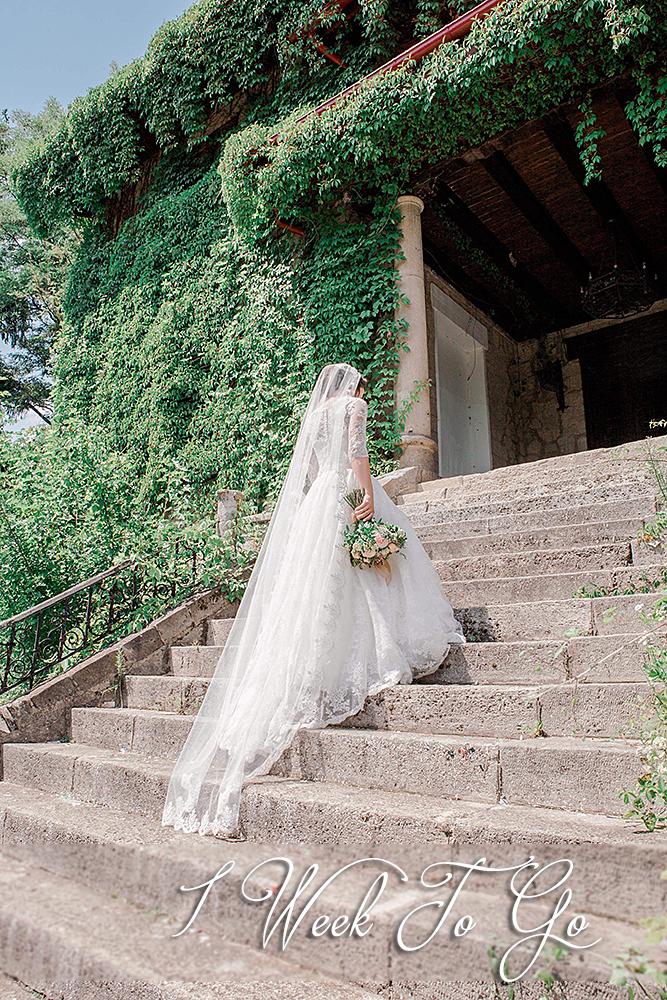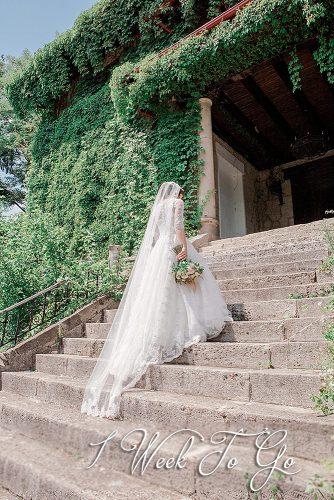 If you are traveling far from home, it would be great if you spent a week before the wedding at the location. It will help you to avoid severe jet lag. You are going to appreciate it when you see your wedding pics. You want to look relaxed and a little tanned, not pale and exhausted.
Make a list of all the flight numbers and arrival times for all the key members of the bridal party.
Talk to your wedding planner and finalize seating arrangements. Do make a seating chart.
Check the weather before the flight. It is not too late to add something to your luggage.
Before you go, call the hotel and make sure you have all the electrical converters with you. It's a pity if you can't charge your phone because your charger doesn't fit the local standard.
Go for a facial or a massage. You want to look rested on your wedding pics!
The Day Before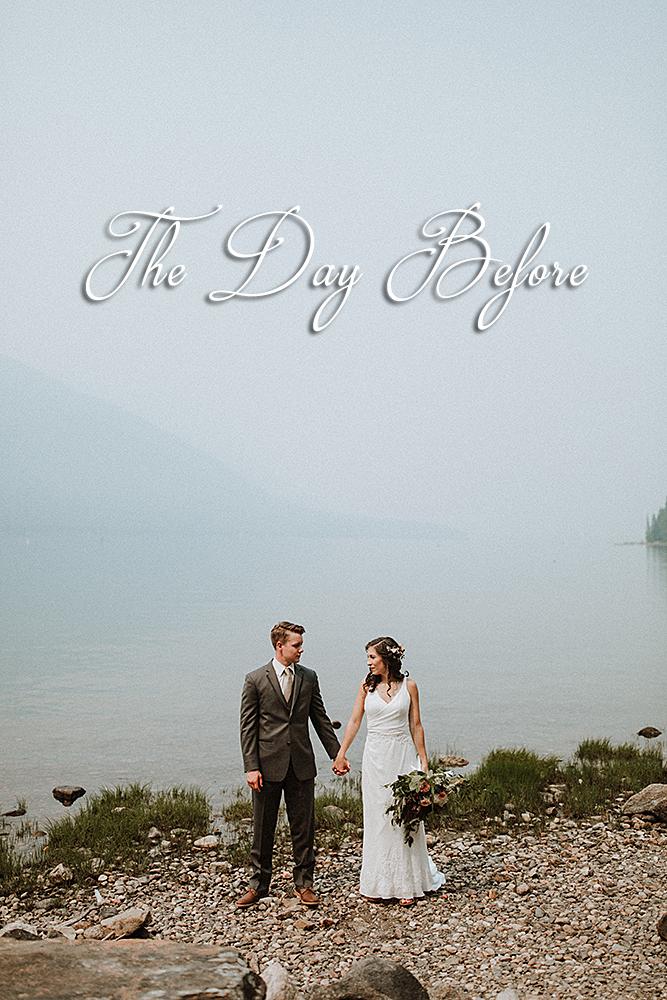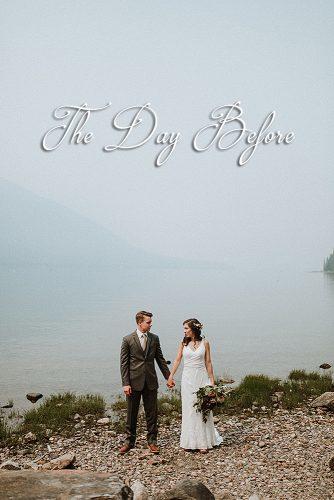 So the day has come… All the careful planning is behind, and all you need to do is to get ready psychologically.
Enjoy your rehearsal.
Go for a long walk, enjoy the atmosphere of the place. Make sure that your dress survived the flight no problem.
If needed, steam it to take away any wrinkles it might have after the flight. Try to relax – treat yourself with scents and light oil massage.
Go to bed early and get ready to shine!
Check out our Must-Read Tips For Destination Wedding:


Following are some do's and don'ts to remember when planning your destination wedding. You can use our infographic:


Destination wedding planning is never easy. So stick to the plan, get some help, and keep in mind, that it is your big day. It is your great moment, your perfect day in paradise. Enjoy it to the full!