A beautiful wedding doesn't have to be expensive or stressful. It is perfectly possible to have a well put together and cheap wedding. When it comes to a tight budget, it is possible to use some inexpensive wedding ideas.
The basic key on how to plan a wedding on a budget is proper planning. Know your wedding budget and understand priorities for creating that perfect day while keeping within the budget. You can have a luxury wedding with wedding ideas on a budget.
Check our infographic about wedding hacks that will save your budget:

Is Dropping A Lot Of Cash To Get Married Really Necessary?
Source: flowersliving via Instagram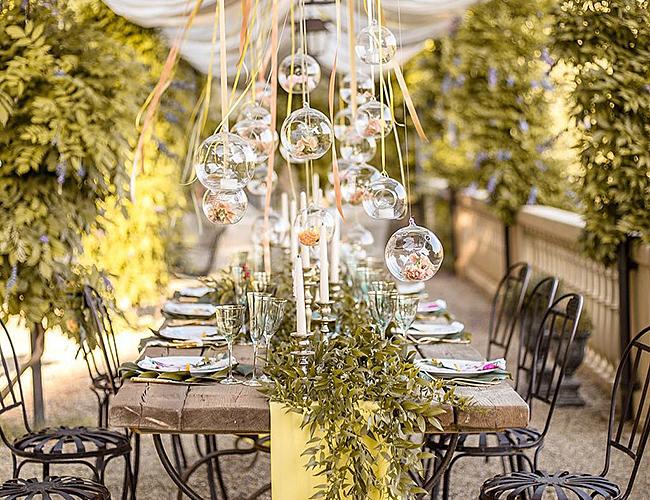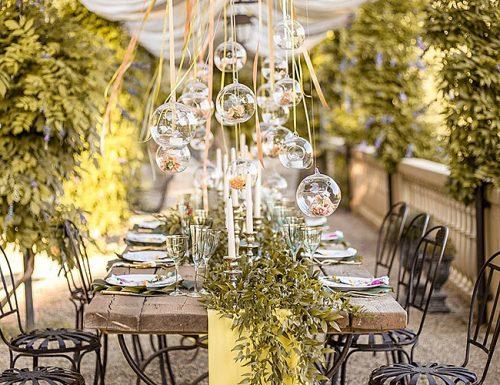 The idea is to get married and not get broke while doing it. Today's weddings put a lot of pressure on couples willing to impress their guests. Well, it's a terrible idea to go into debt at the start of your marriage. So, it's pretty much worth it to consider small wedding ideas on a budget. If planned correctly you will realize that there's no need to spend lots of money to create a memorable wedding. Thus, come up with your different checklists, because it's time to plan your special day.
Odds Say: What Is The Average Wedding Cost In The USA?
Source: thienannguyen via Instagram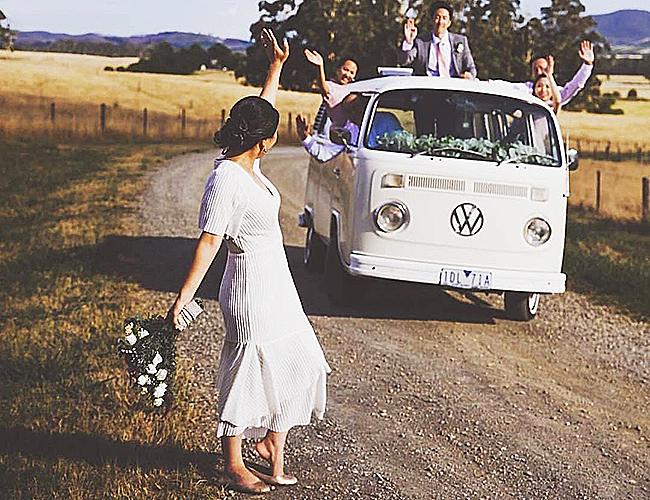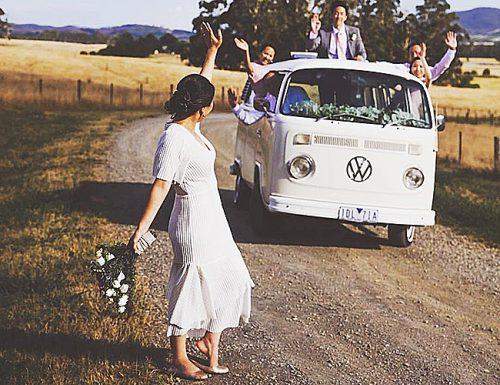 The average wedding in America these days costs more or less about $10,000. However, having a cheap wedding means you definitely have less than that to spend. And this doesn't mean you still can't have the wedding of your dreams. There are lots of small wedding ideas on a budget which can help you pull off the wedding of a lifetime. For instance, is it not necessary to pay a wedding planner when you might have a willing friend with the right skills?
Wedding Budget Across The USA

How To Have A Cheap Wedding But Not Cheesy One?
Source: dearmagnoliabridal via Instagram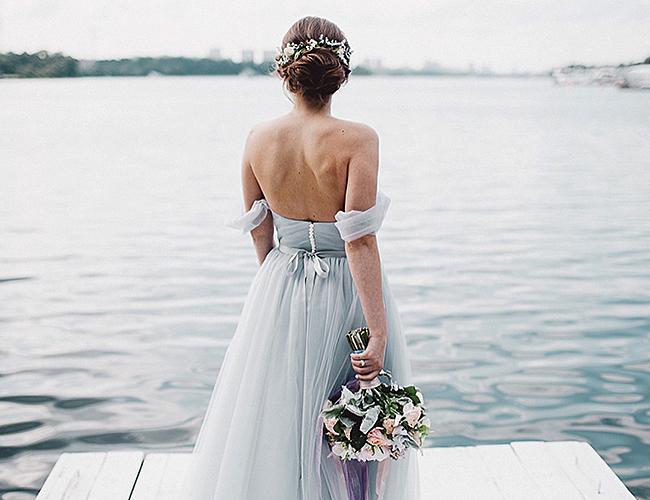 When people hear cheap they usually think gaudy and low quality. But having a cheap wedding does not automatically mean it will be tasteless and awful. It just means you find ways of achieving your goals within your budget. And if well planned, this could produce a sweet and simple wedding on a budget. This way you end up with a cheap, yet not cheesy wedding.
The wedding dress:
This highly important item needs to be at a very good price for a bride looking for cheap pretty wedding dresses. So even if you might have your eye on a particular dress, it would be helpful to shop around online and offline. There's also sales and discounts from designers after each wedding season for beautiful, yet cheaper gowns. The timeline for finding that fabulous gown on a budget should be at the very top of your wedding plan for the year. So here are some great ways to save on wedding dress costs.
1. Keep It Simple
A gown with few or no embellishments is less expensive than one decked out with lace and intricate beadwork. Simple gowns are timeless classics and their lower price tag can make them very desirable if you're on a tight budget. With a simple wedding dress, you can use more intricate accessories to add some flair.
2. Reduce Or Substitute Embellishments
If your dream dress necessarily has embellishments, ask for lace or beadwork only on the bodice, while leaving the skirt and train unadorned. Alternatively, you can opt for a less expensive type of fabric in the style you like so that you can save on wedding dress costs and still have the look you want without breaking the bank.
3. Avoid Customized Dresses
One of the best ways to save on wedding dress costs is to ensure you're not going overboard with customized alterations. Even small adjustments such as alteration of the sleeves or neckline can cost at least a few hundred dollars. Instead of opting for alterations, try to find a gown you like as it is.
4. Compromise On The Silhouette
A ball gown silhouette may be out of your price range, especially when you consider the costs of crinolines and other specific needs that come with wearing a ball gown. Ball gown-type dresses require many yards of fabric, too, so it's not surprising that they can carry a pretty hefty price tag. A sheath dress requires much less fabric and subsequently costs much less.
5. Shop Smart
There are specific times when some wedding dress designers will have huge sales to make room for merchandise for the next season. If you time your shopping wisely, you'll be surprised how much you can save on wedding dress costs, up to 80%! These sales are most likely to happen during the winter and the summer, so keep an eye on your favorite designers. Also, if you're not a size 8, you may have trouble finding a dress using this method.
6. Look To Other Brides
Some brides decide to buy a different dress at the last minute and end up selling the other one online. Other brides who have already worn their dress may also be willing to part with it. By buying used, you can save on wedding dress costs and help out another bride, rather than paying full price at a boutique. You can get some great deals this way, so don't be afraid to try.
Low budget wedding venues:
There's a number of ways to find low budget wedding venues which would fit within your prices. Some couples find it's cheaper to book a venue during the week instead of on high peak weekends. It is also cheaper to have the wedding ceremony and reception in the exact same location instead of separating them. Also, some venues give you a discount for a cheap wedding reception if you use their vendors. Otherwise, another great option is to hold the wedding at home, which is usually much cheaper.
Cheap wedding food and bar ideas:
It might be ideal to hire a catering service, but not always cheap and sometimes not the best service for your money. For this as inexpensive wedding ideas go, some couples handle the catering of the food themselves. It is also wise to ask for help from family and friends instead of gifts. Some people would be more than happy to help as a gift to the couple. And if you come up with the right menu, your cheap wedding food can also be classy. Putting a bar together doesn't always have to involve hiring a mixologist. Decide on a drinks menu and find the recipes and ingredients, and you're good to go. Creating inexpensive weddings involves more creativity than money.
Go minimal with flowers:
Some of the most unimportant things can cost the most at weddings. No doubt, flowers are important. But still, you don't have to buy the most expensive or have as many. It is also a good idea to transfer the flowers from the ceremony to the reception location before the guests get there. That way their use is maximized without any waste for inexpensive weddings.
Handmade invitation and extras:
Technology has made certain things pretty easy these days. And one of them is that you can design, print and create the cheapest wedding invitations by yourself. Particularly, some websites even have templates you can just download and print to whatever size of card you want. You just need to insert your information. This doesn't only apply to invitations but to inexpensive save the dates as well.
How To Save Even More?
Source: sylwiamorawska.pl via Instagram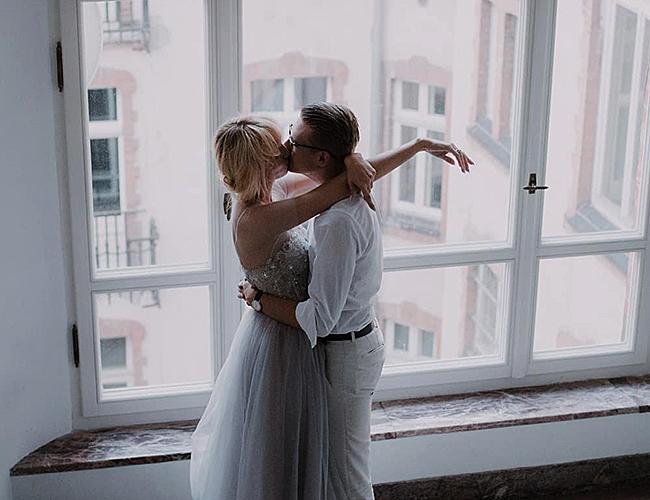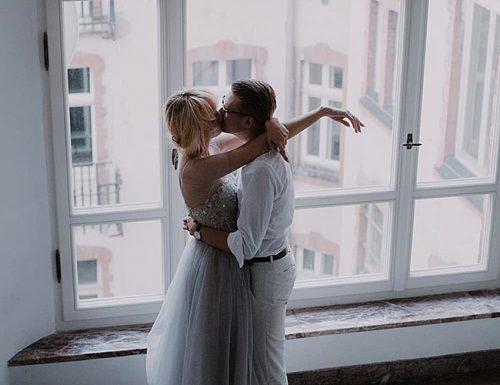 There are lots of ways to trim the fat on your expenses for a wedding. However, the most important is to have a budget. To begin with, decide on the amount you are not going to exceed for your wedding on a budget, and stick to it. Create a plan and stick to your timelines for each. Then, divide all of your wedding planning into sections and prioritize each. Thus, the number of wedding ideas on a budget you come up with would not surprise you.
However, you don't have to hire everybody. Is a DJ necessary? Perhaps not. One idea for how to have a cheap wedding is to scrap hiring a DJ and create a playlist yourself. Plug the music to the speakers, and perhaps have a friend turn up or lower the volume at the right moments. Like many things in life, a wedding doesn't have to be big, elaborate or expensive to be beautiful. It just has to be well put together. Overall, with the right inexpensive wedding ideas, it is possible to have the time of your life and of your dreams in a cheap wedding.
Save These Lists Of Wedding Expenses For A Different Budget!



Related Stories You May Like