Your wedding bar is a one stop shop for most of your guests, so you're going to need to make it efficient, fun and perhaps even creative to engage even the most hesitant. You will definitely want to serve refreshments that are not only up to par, but are also easy on the eye. If you've decided on a DIY wedding bar, then you're in luck. There are so many creative ways to keep your guests hydrated, fed and entertained at your wedding DIY style.
From a self-serve bar wedding to champagne bar ideas, we have sufficient DIY wedding bar ideas to inspire your very own bar for your most unique wedding. A latest trend in wedding planning, DIY bars are a great way of adding some fun to your event, getting your guests even more engaged than usual and avoiding the pressure of large servings of food. We have here a number of refreshing ideas that will keep your guests wanting even more.
From beers, to mimosas and even ice cream, there is so much you can experiment with when you choose the route of the DIY bar.
The Classy Cocktail Bar
Cocktails are great for entertainment, especially if you can create a few His and Hers cocktails. This will be much simpler than trying to cater to everyone's diverse tastes. Another option would be to stick to a short collection of classic cocktail recipes that everyone will love.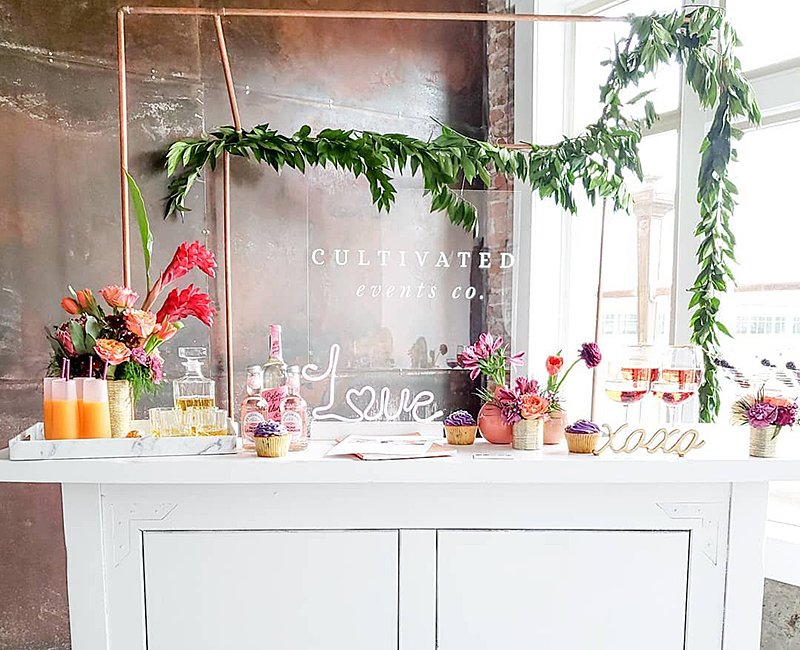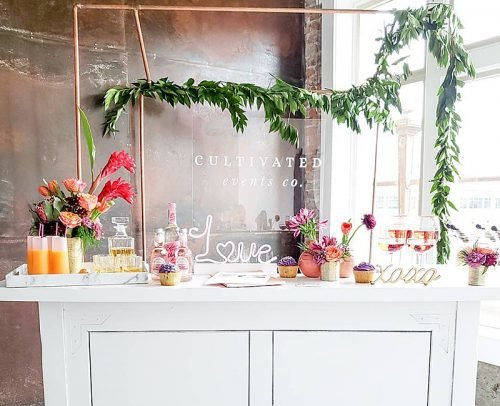 Source: cultivatedeventsco
Who doesn't love cocktails? They are very refreshing, great tasting and there are so many mixes you can make with a few mixers. Once you have the right alcohol, shakers, ice and other ingredients, you are good to go. Get your guests into the party mood with delicious cocktails.
Beer Bar
If you're open to the idea of a DIY beer bar, there are so many options of serving up this drink. You could try a self-serve bar with free flowing beer on tap. You could also collect a few kegs. Add some style to it by placing them in a stylish tub or even a canoe. What can be more loved than free flowing, serve yourself beer at a wedding?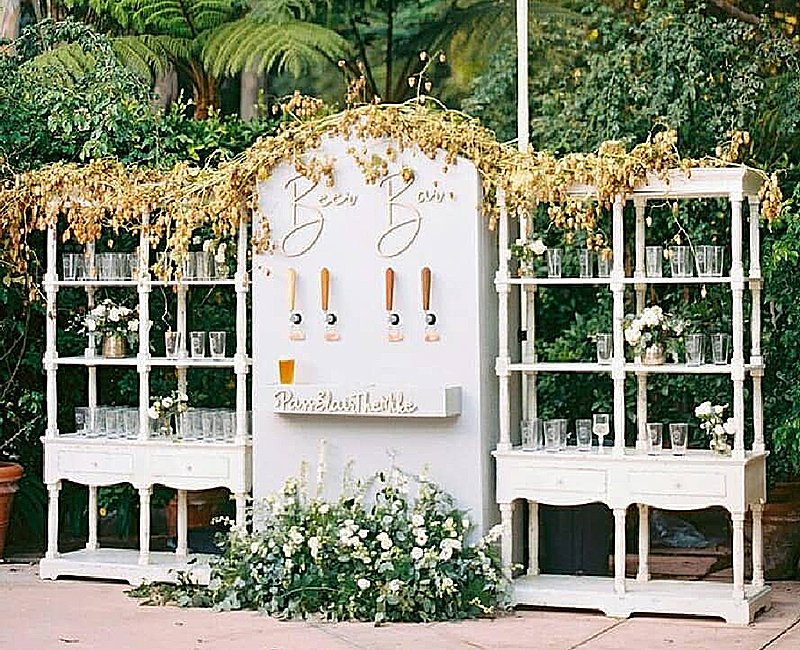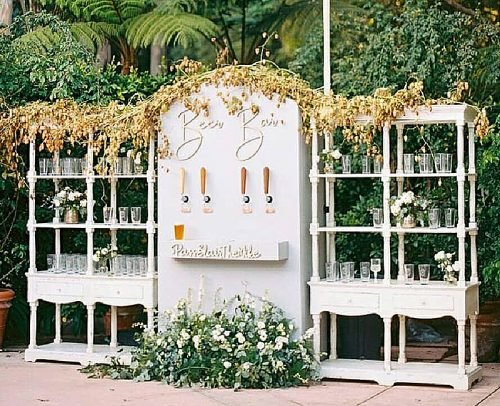 Your guests will definitely enjoy serving themselves. If you'd rather buy bottles, let them sit on ice in the tub, canoe or any other imaginative container you prefer. The bottles will be all gone before you know it, so be sure to stock sufficient for the day. Perhaps two bottles per male guest?
Wine Bar
Nothing as classy as a wine bar for your wedding reception, and there are so many ways to serve up your wines. Create a drink station with delicate goblets and a variety of carefully selected wines set on a rustic wooden table. You could decorate your bar with red and white flowers, and affix letters on the wall that spell the word, "WINE". That should suffice to get their attention, and lead them in the right direction.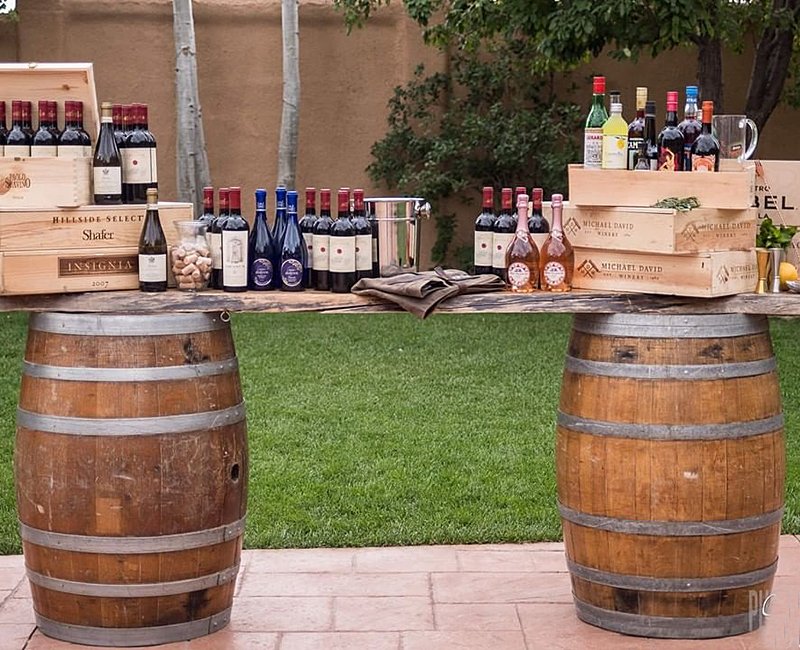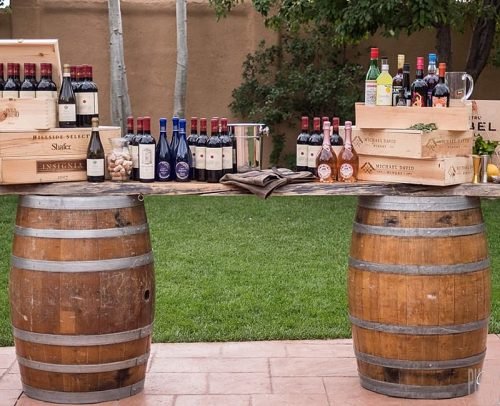 There are several wedding wine bottle ideas you could try. Guage the tastes of your guests for the type of wines they would like. If there are any locally brewed fruit wines, you could serve them in unique bottles for some variety.
The Champagne Bar
Serve your bubbly with a relaxed elegance at a well presented champagne bar. You could use an assortment of glasses instead of the usual champagne glasses. You could also serve with fruit alongside your bottles held in buckets or bowls decorated with gold accents.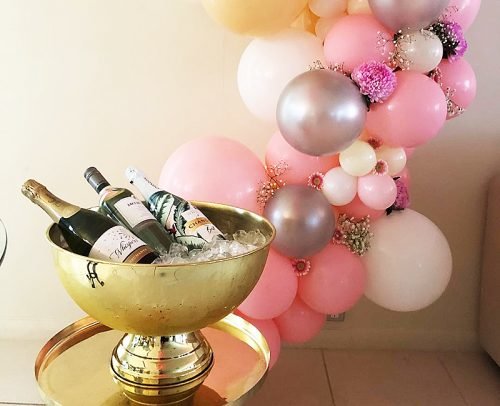 Nothing like the right bubbly to get the fun flowing on your special day.
Open Bar
The most gracious, but also the most expensive option for refreshments at your wedding is with an open bar. Your guests will be thrilled to be able to drink whatever they like with continued refills if they want. For champagne you could get a few signature bottles to be used for toasts and have all the other drinks free flowing, if you are on a budget. If not, there are no restrictions with an open bar.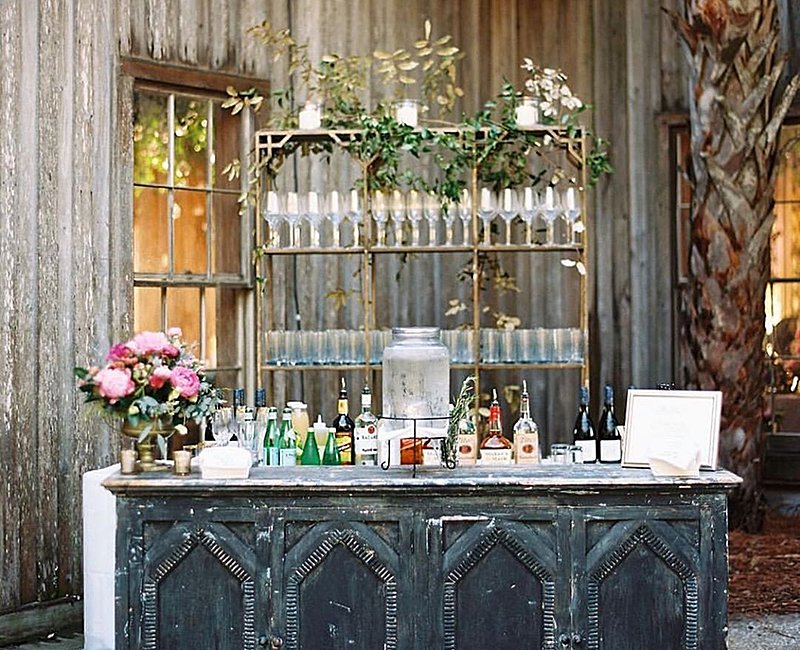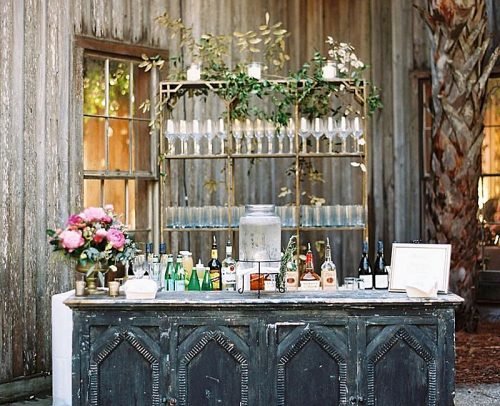 You can't go wrong with unlimited drinks for an open bar at wedding. Just ensure to have a sufficient variety of alcohol and mixers, and also a professional mixologist to help keep the drinks flowing. Your party can go on forever if you decide on an open bar.
Mimosa Bar
A perfect way to infuse some fun into your wedding reception, a mimosa bar is not only attractive and inviting, it is easy to create. Add a variety of fruit juices to pair with the alcohol, not forgetting the fruit slices, and you will have a most delightful refreshment table. This type of bar will be popular with the ladies and the guys will accompany them of course.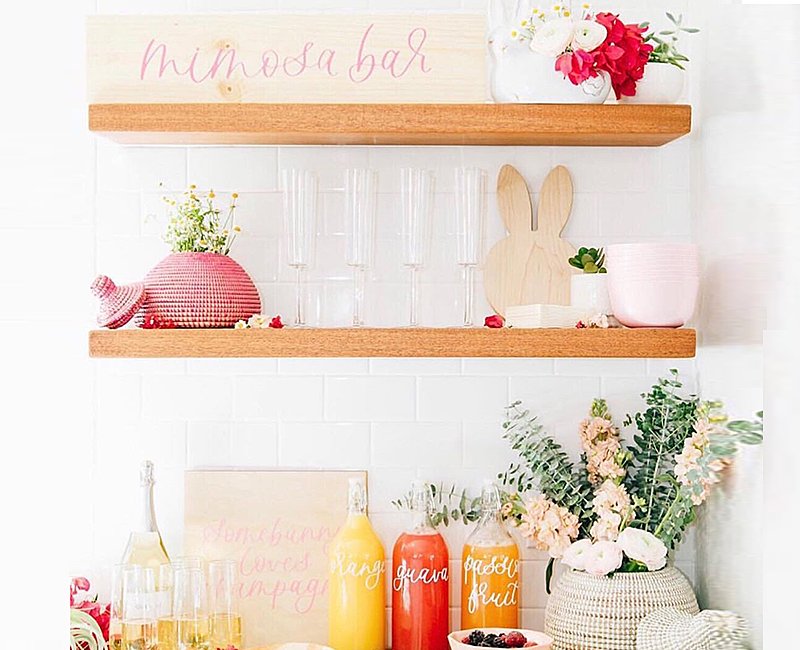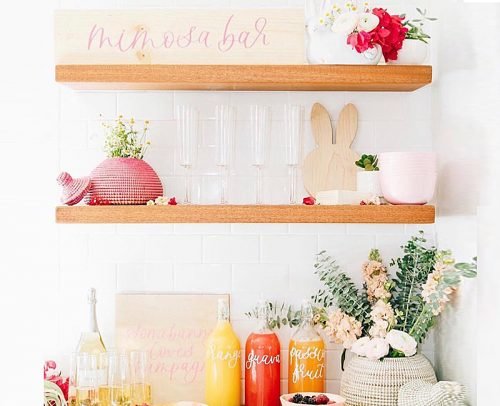 If you want to make it more entertaining, you can set up a pancake and waffle bar alongside. Your guests will be drawn like bees. This type of bar is great for a morning or brunch time wedding held outdoors. You could accessorize your table with bowls of fruit like strawberries or plums that guests can pop into their mouths or glasses. There are a ton of mimosa bar ideas you could try for a fabulous time with your guests.
Pancake or Waffle Bar
A great idea for a morning or brunch time wedding, is the pancake or/and waffle bar. It's even better if setup alongside a mimosa bar.
It would be really entertaining for your guests to be able to serve themselves pancakes or waffles, and top them up with fresh fruit, whipped cream and maple syrup. Brunch is complete and your refreshment a success. Your guests will leave happy and fed.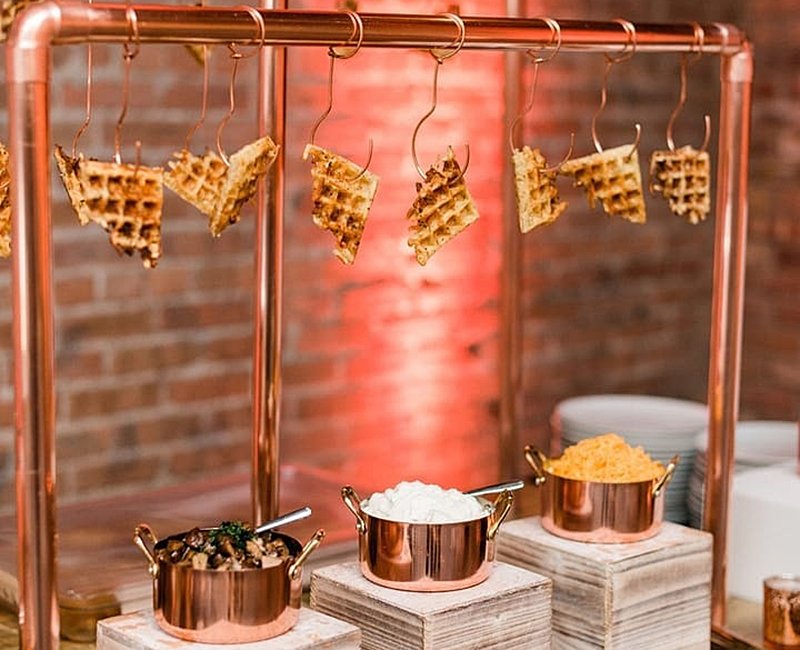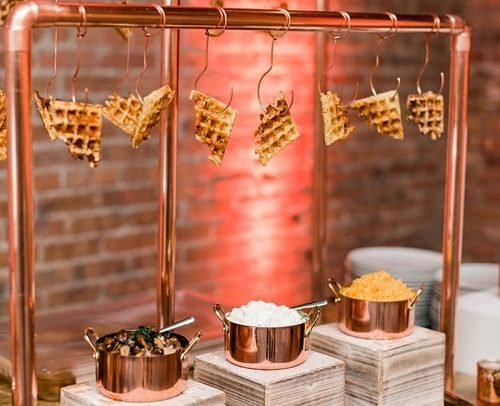 A more classy option would be to make crepes instead of waffles with a wide variety of options for fillings. Complement the food with punch or juice in clear jars or jugs as dispensers. Would your guests prefer an option for tea or coffee? You could also make this available if it won't stretch you or your time.
Ice Cream Bar
An outdoor summer wedding would be blissful with an ice cream bar. The ultimate treat for sweet toothed guests and to cool themselves from the sun. It is the perfect dessert bar that everyone will love, and a great alternative to cake.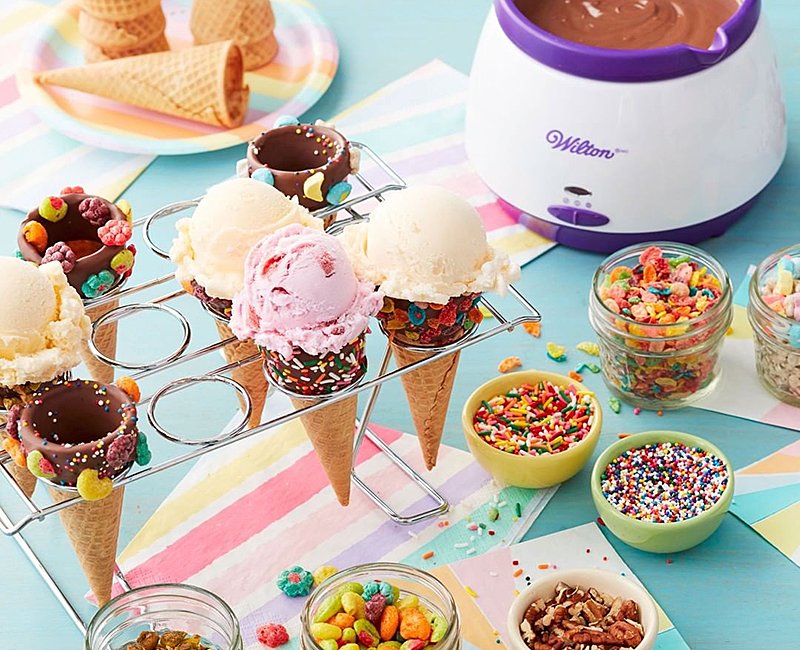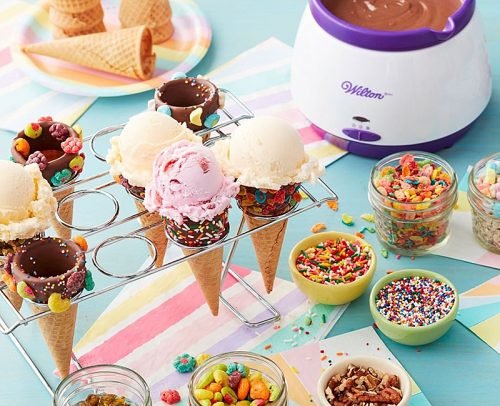 Guests would also enjoy creating an ice cream sundae with their choice of flavors. You could offer a DIY ice cream sundae or sandwich bar. And you could make things simple by sticking to flavors like chocolate, vanilla and strawberry. Also include sprinkles and crushed oreos or chocolate chip for toppings.
Coffee Bar
Coffee is a great option to have on a long day of drinking and celebrating. Everyone loves coffee, and so a coffee bar is sure to be popular with your guests. You could set up a table with coffee on tap in vats so guests can serve themselves. Have color coordinated cups for that extra creativity and as with the wine bar, set up an eye catching sign so people know where to go.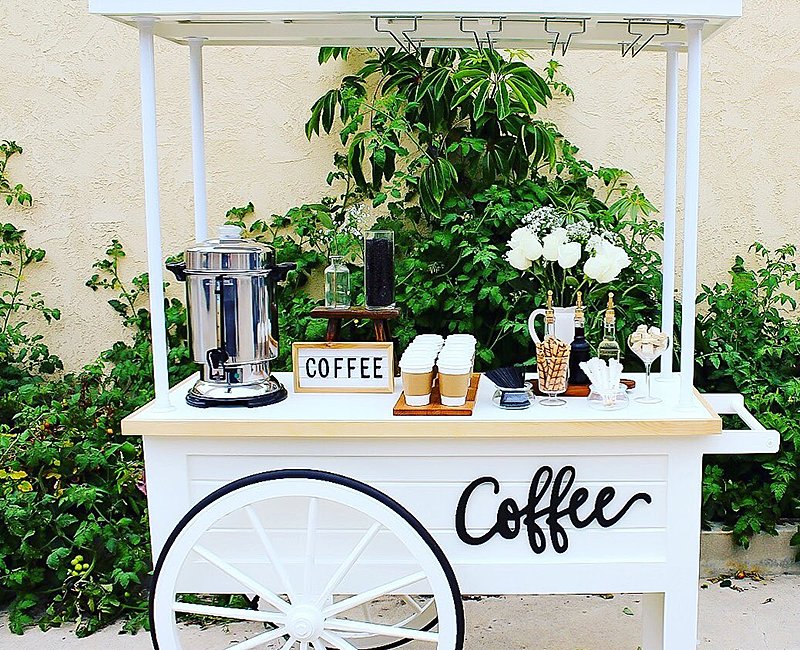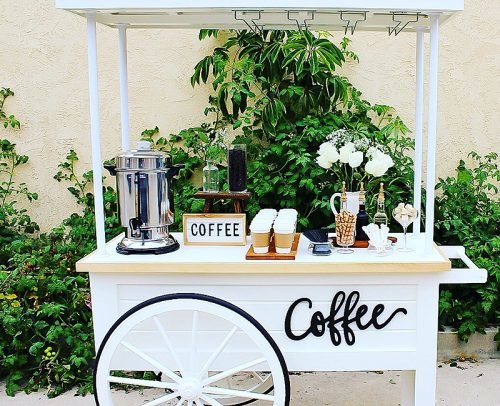 You could also hire a coffee van, vintage style or classic, for something extra special. There are quite a number of wedding coffee bar ideas you could try. Also, it would be priceless to be able to get a caffeine fix at the end of a long day and event.
Cigar Bar
The guys will love this one; a cigar bar to get them all together and enjoy their time together with some old school glamour. You could be creative and present the cigars in glasses or decorative boxes. You could also get some strike anywhere matches to add to the experience. A few stools and ash trays, and your cigar bar is complete.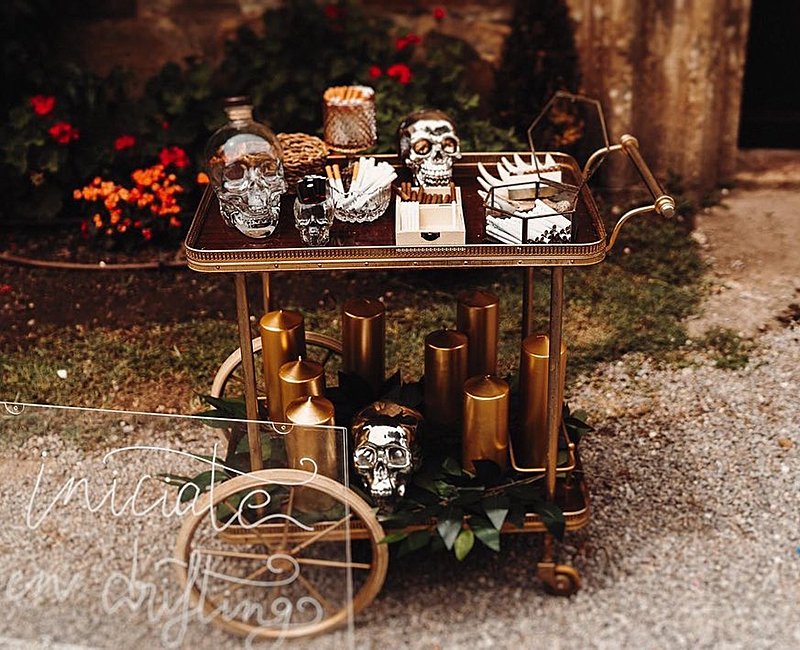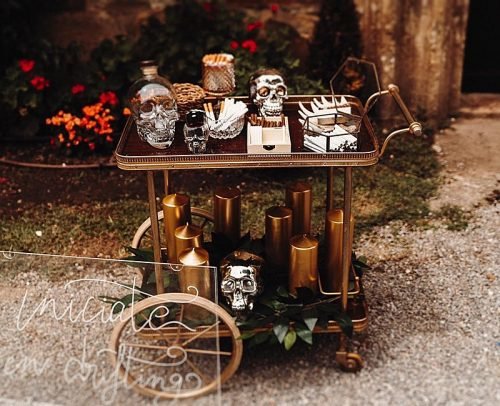 The guys will definitely love and have fun with this, and we hope this has inspired some great cigar bar party ideas.
It could be a lot of fun to create a wedding bar. It would certainly be less costly than hiring professionally, unless your drinks come with your venue package. If you've decided on a DIY wedding bar, you might be wondering how much beer for a wedding, or wine or champagne. Well there are several wedding drink calculators out there you could use. Also, knowing the size of your crowd could give you a pretty good idea how much would be needed.
Whether you're having a wine, beer or champagne bar. Open bar, limited or cash bar, be sure to make it attractive and inviting for your guests. It is surprising how unlimited ideas for DIY bars exist, and if we have been able to inspire you in any way, then we have done our job right. So explore and try these budget friendly and easy to create wedding bars. Get creative and have some fun while at it. You cannot go wrong with a DIY wedding bar; yeah, we said it.