The engagement party is independent of the main wedding, hence it can have its theme different from the wedding. While you'd want your wedding to be very formal, you may decide on a more casual or wild engagement party. So, it's your engagement party in a bit, and we'd be looking at some of the best places to have an engagement party.
Depending on your vibe, you could opt for your home for a more intimate affair or a pub for a drinking fair. We've listed some engagement party venues below to fit whatever celebratory style you've got in mind.
At Home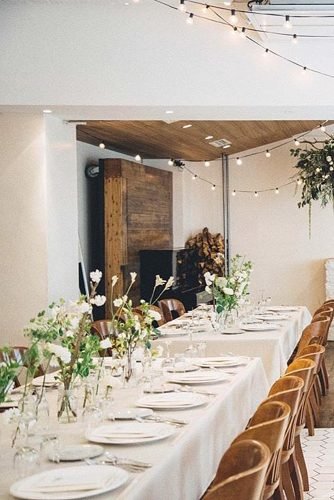 Source: nodoka_bearstable
For a calming, cozy and intimate engagement party, use a private home. This is also one of the engagement party venue ideas that helps you cut down on guests. This party can hold in the home of the bride or groom's parents. Other people like special family or friends can offer their homes. The catch is that the couple should avoid using their own home, else they wouldn't have time to enjoy the party.
All you need is a food theme like Italian, Mexican, Indian, etc. Order an engagement cake, hey assortment of drinks and throw in some fun games.
Mexican Restaurant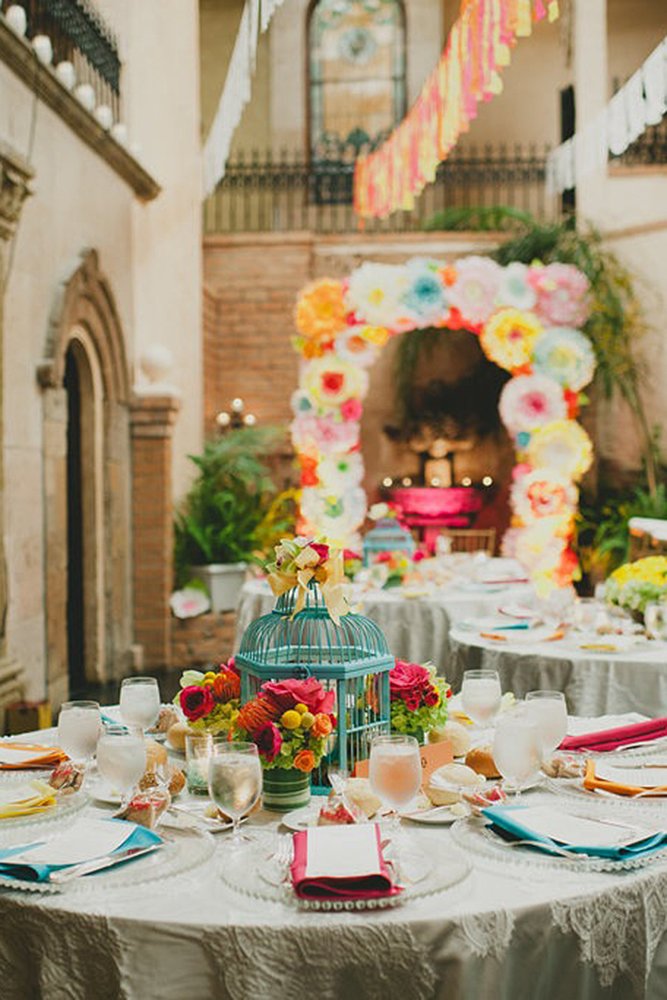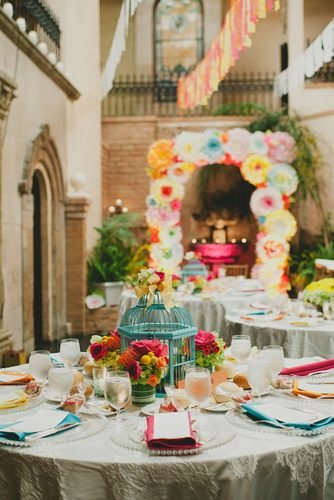 Source: sarahmckenziephoto
If you want to go traditional or love the Mexican foods — this is one of the places to have an engagement party. From food to music, there are so many party activities to keep you all occupied. If the guests will pay, put it at a very affordable rate and include it on the invite.
Now, if you must do Mexican, you should look the part. Display a dinner featuring meat, rice, beans, salsa, taco shells, sour cream, lettuce, tortillas, and more. Match with ouzo, margarita, tequilas, and assortment of cocktails. Finish up by ordering Mexican hats for each guest.
Backyard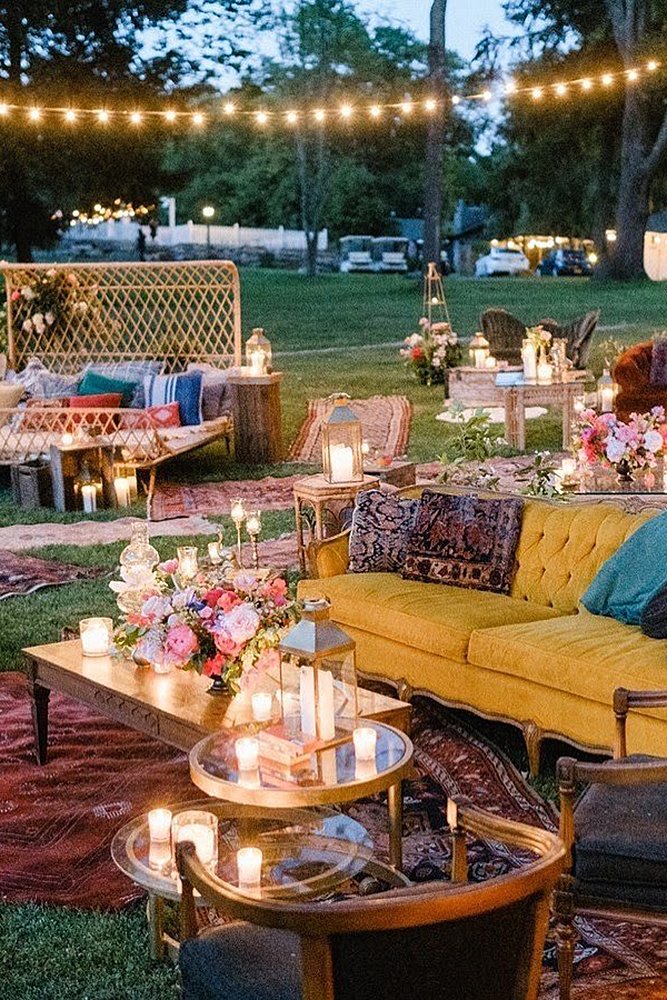 Source: taylorabeel
The back yard is one of the perfect places to have an engagement party if you're going for something casual. We're talking about a BBQ, drink in hand stand up party. If you also want something intimate and cozy, but you love the outdoors, this is your plug. Anyone can volunteer their backyard for your usage.
Depending on your taste, you could spend little or nothing planning a party at the backyard. Introduce some insect repellent to keep guests comfortable. If it's an evening event, provide blankets and light up the venue. End the day with games and homemade treats.
Park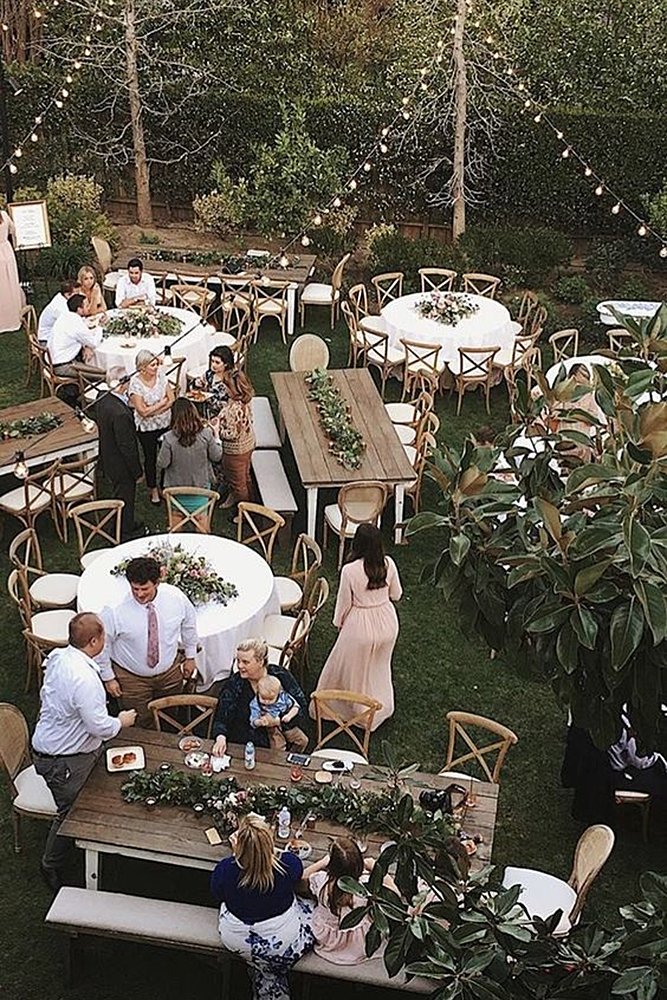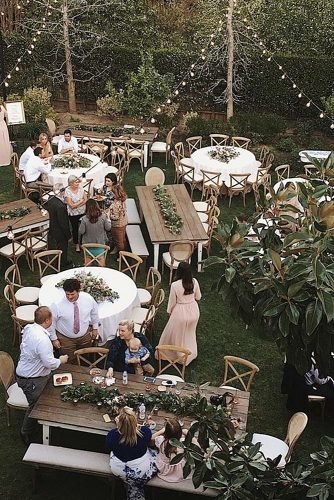 Source: oliviabeth
The park happens to be one of the most beautiful places to have an engagement party. It's simply all earth embellished by little aesthetics. Couples who are nature lovers will opt for this. It's perfect for the semi-formal type of engagement party.
A party at the park will require you to do some touch-ups. This will include hiring some engagement party rentals like chairs, and speakers (optional). There's also the thing with party decor. This is because although you're supplied with natural lighting, you need the light of your own. As for food and drinks, try to keep them light.
Art Gallery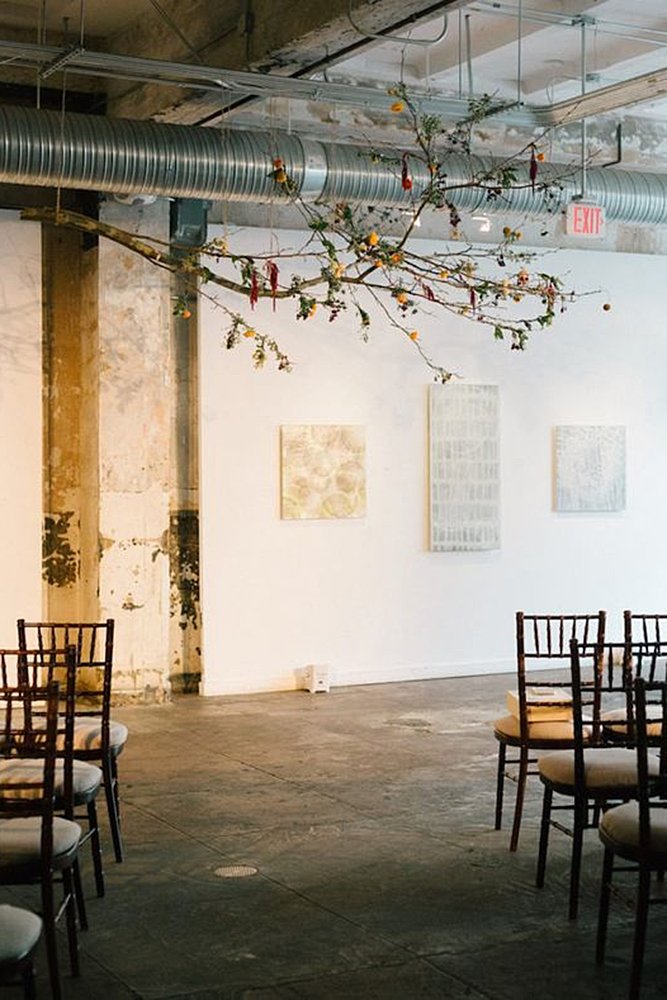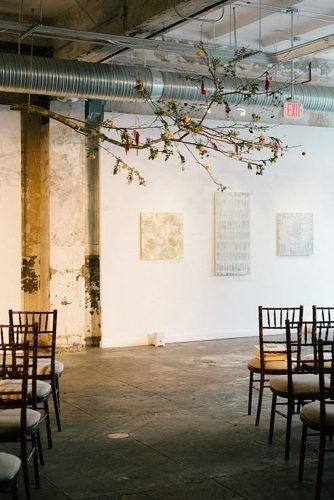 Source: unitedwithlove
Are you a historian? Do you love art? If your answer is yes, then the gallery is your plug. This place is classic, holding memories dating back to centuries. It's a picture-perfect location for your party as you'd be well surrounded by timeless images of things you adore. The great news about this is that the cost to rent a gallery is reasonable.
Foods cannot be anything heavy, so you'd spend less here. You could order cupcakes, cookies, cinnamon rolls, and other small finger foods. Depending on the art gallery, there's a strict rule for drinking. So, maintain non-alcoholic drinks.
Beach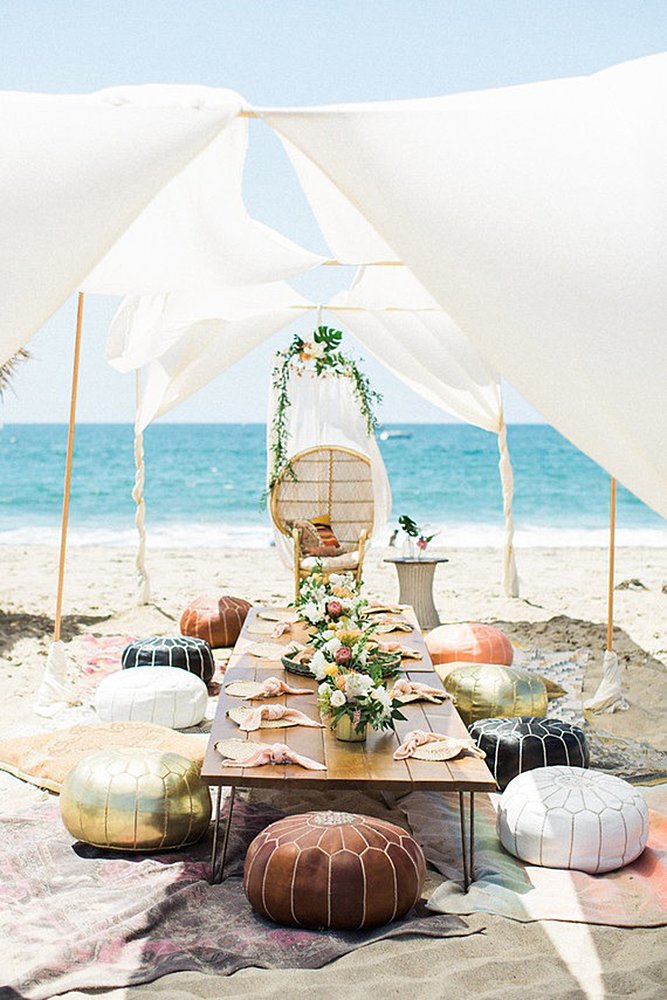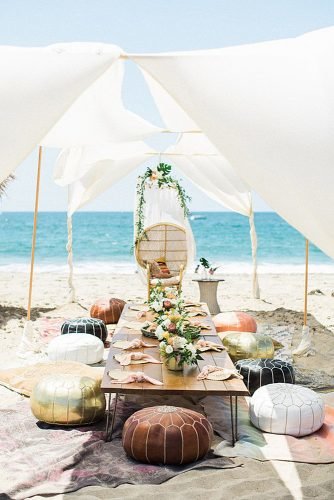 Source: brdsofafeather
If you're having a summer engagement party, the beach is a wonderful option. The same goes for couples who love to spend time at the beach or love a beach-themed party. The beach is naturally perfect and romantic, a fabulous venue for informal parties. You can throw a casual picnic party for the guests.
Come with baskets of food, blankets for the ground, sunscreen, hats and flip flops for the guests. Enjoy the summer day, and have fun activities including a clambake. If you want to close out the winds and waves at sea, opt for a beachside restaurant.
Pub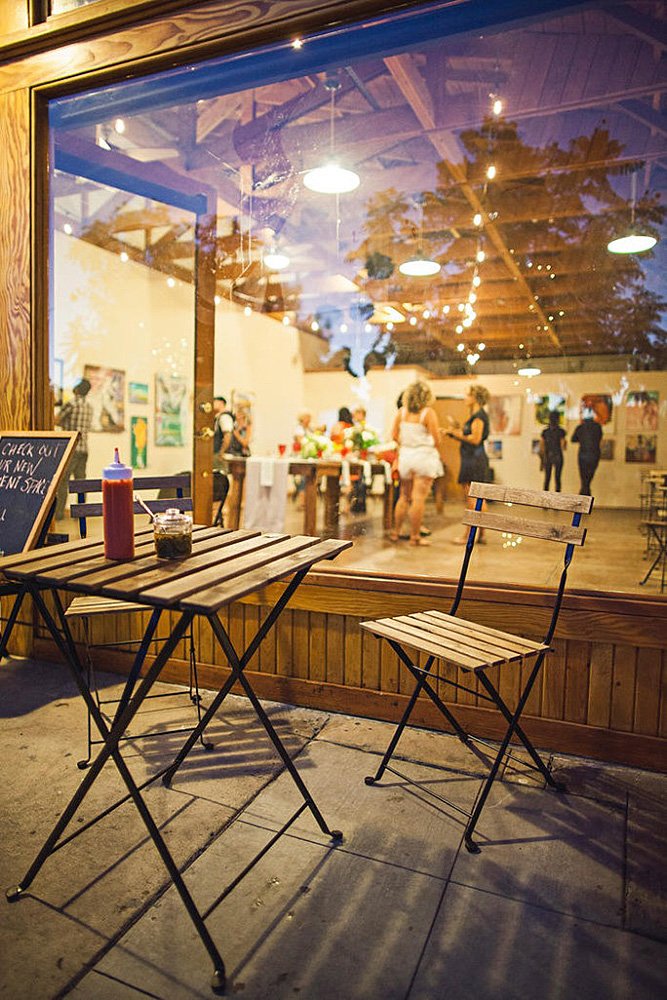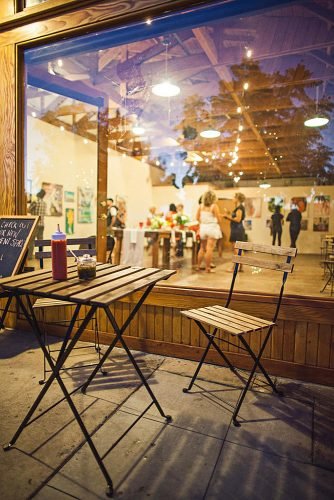 Source: therosewinebar
This is a very casual engagement party strictly for people aged 20 and above. Possibly an overnight affair, look out for pubs that have a function room. Make available endless varieties of appetizers. Enlist bite-sized sandwiches, potato skins, mini pizza, mozzarella sticks, pig in a blanket, chips and dip and more options. Finger foods are the best for pub venue parties because there's lots of movement. No one moves around with a plate of food.
Do a little touch up on the room by hanging balloons around, and putting some confetti on the cocktail tables. Try to control drinking.
Hotel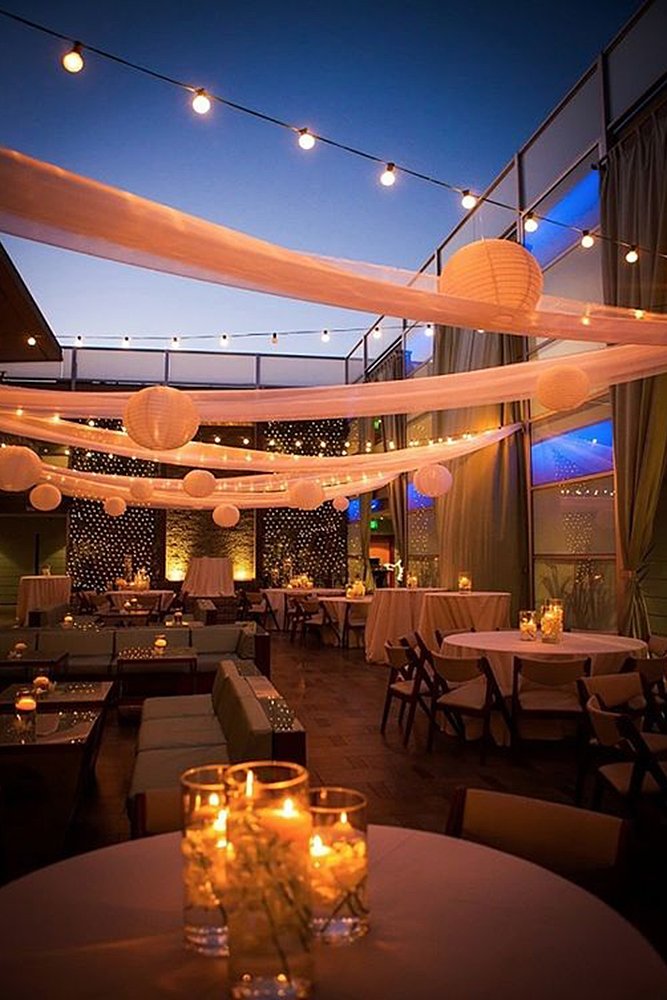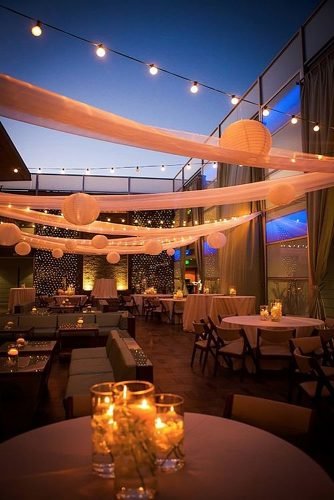 Source: shadehotelrb
For a very formal and sophisticated engagement party, use a hotel. This is one of all the engagement party locations that says "guests dress up". If you plan to go all out, hire the ballroom and inform guests. Prepare for full course meals, desserts and wine to go with it. For a more toned down formal affair, have your guests sit for dinner at the hotel restaurant.
This engagement party will cost you a bit. Simply look out for hotels around you that fit your budget. Even better for guests coming out of town, as they can lodge in.
Club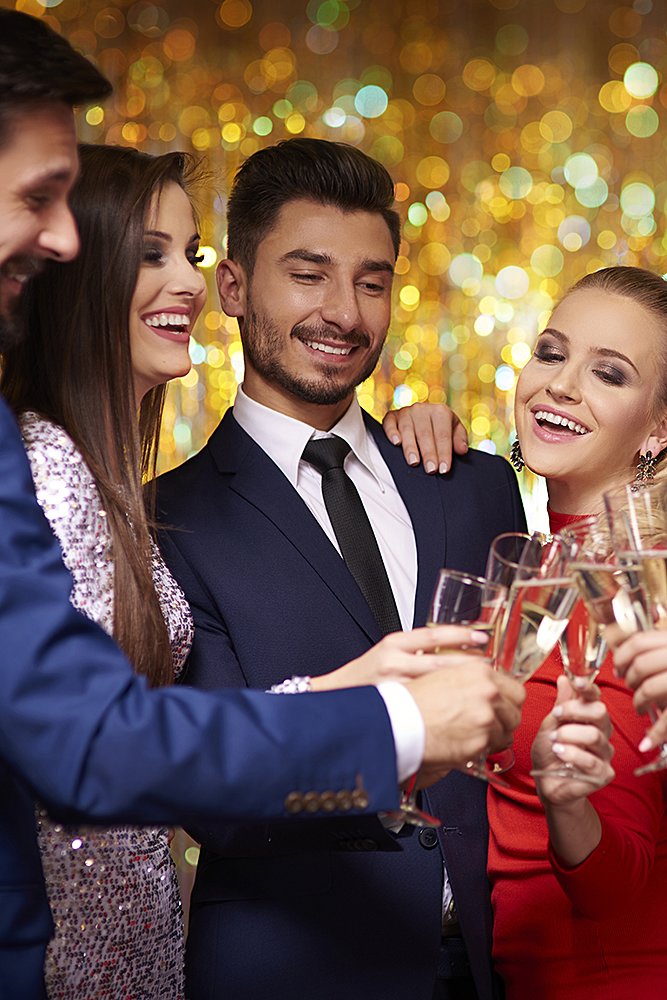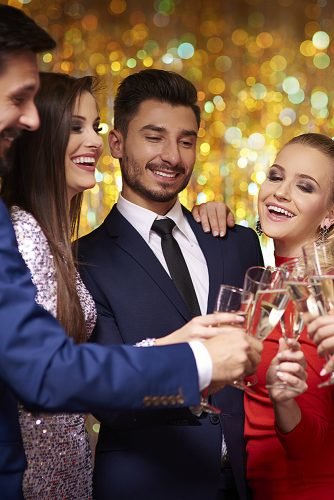 For a long night of fun, hit the clubs for the engagement party. It's casual and says come as you are. A night of dancing, drinking and doing your favorite activities. The beautiful thing is that, unless you're hiring out the club, you don't need to plan. You won't be playing hosts or picking up after guests.
All you need to do is set a budget for how much you're willing to spend. You can also have friends involved by splitting the bills. Simply check out clubs near you that jam the best party playlist and serve the best drinks.
Golf Club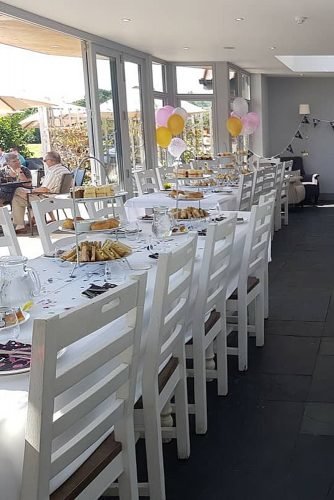 Source: blacknest_country_club
If you're an elite sport-loving couple, try the golf course. It is also one of the engagement party venues for semi-formal affairs. It is serene, immersed in nature and classy. If your circle loves the game of golf, then that's even better. The bride and groom can play a mock tournament for the guests to enjoy.
Unless you're a member, hiring a golf club may be a bit pricey. Have guests dress up in simple attire. Shorts, tea-length dresses, etc. for this daytime affair. Keep the food simple and neat. Finger foods, fruits, and non-alcoholic beverages are best.
In this post are ten of the best places to have an engagement party that won't drain your pocket. They're perfect for casual, formal, semi-formal, laid back, bubbly and all other engagement party vibes. But while it largely depends on the vibe you come with, the seasons are also as important. Summer engagement parties are best done on the beaches and parks, while autumn and winter send you indoors. Check out any of your preferred engagement party locations near you, and have a blast!