Sources say that the origin of the ring bearer tradition was from Ancient Egypt. Their custom demanded that they carry jewels on ornamental pillows during wedding ceremonies. Another school of thought claims that it all began in medieval northern Europe. They said that brides were presented their rings on the tip of a sword.
While we are merry for ditching the sword part, we are grateful for the presence of our petite humans.
ADVERTISEMENT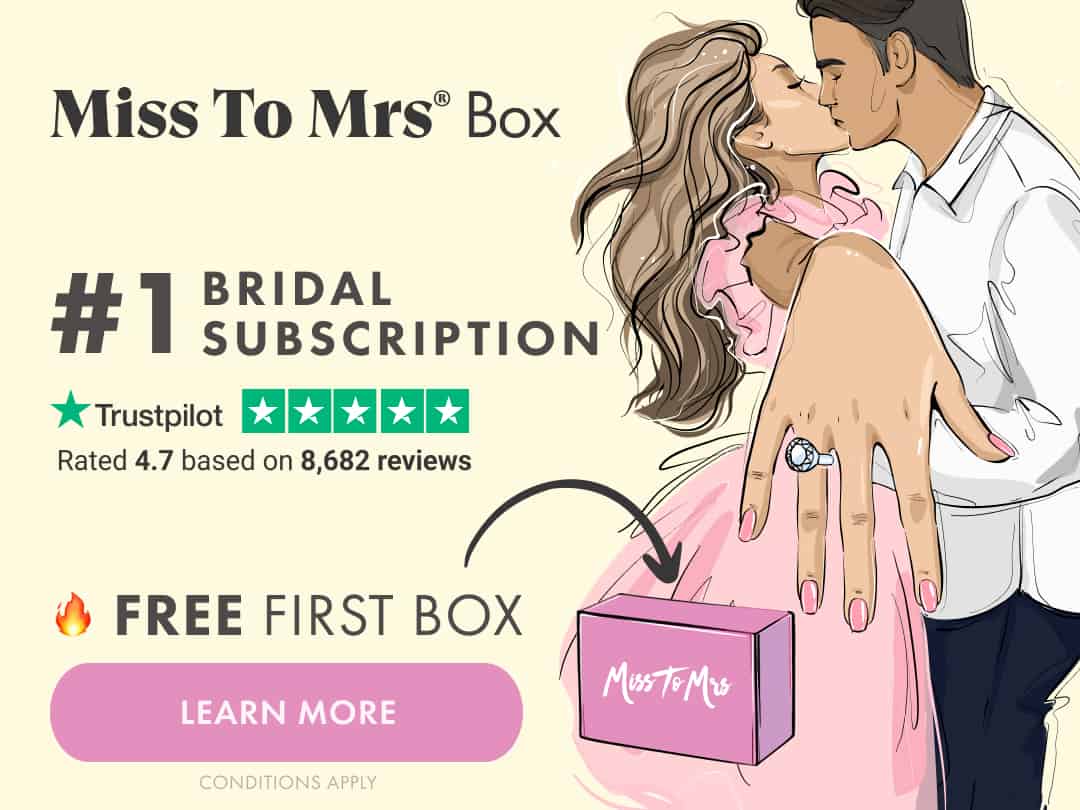 Children are adorable, and they make everything perfect. So imagine when you book them as ring bearers? Get ready to be wowed by these tiny guests. They are the most unpredictable lots whom you'd love to share the spotlight.
These babies are bundles of characters, ranging from spunky to hyperactive, shy, funny, and sensitive. And they do the most unexpected things when not staged. Hence, your photographer should be alert to capture these moments. To take a sneak peek into how hilarious children can be, see our collection of cute photos.
Ring Bearer
Little Wedding Guests With Couple
#1
Children have almost no inhibition, and when they are happy, it's mischief all through. They are sweet yet unpredictable, something you don't want to miss. So have your photographer ready to catch the candid and unpredictable moments of these tiny humans.

Brides Often Ask
How to Choose Your Ring Bearer?
What Does the Ring Bearer Wear?
What Does a Ring Bearer Do?
Cute Photos Of Brides And Ring Bearers
#2
Radiance meets purity in pictures with the bride and her ring bearer. Check out this collection of cute photos of different brides and their ring bearers. It's the innocence in their eyes and the love in her smile that captivates us
Various Photos With Groom
#3
The ring bearer is a mini representation of the groom. So they will do many things together, including taking some of the best pictures. Here, we collated some of the most riveting photos of ring bearers and grooms. They will make your heart smile.
Two Lovely Little Boys
#4
Two hands make light work, they said. So how about having not one but two ring bearers to take up the task of securing your rings. Do you see? They get a playmate who forms a team, bringing more fun and mischief. Your wedding will become an event to remember.
Who knows what the future holds, especially in the love department. Don't miss out on the opportunity to capture budding love and future romantic connections. The hallmark of romance and beauty is a photo of the ring bearer and flower girl sharing a quick kiss.
How To Make An Entrance
#6
As the bride, you wouldn't be there to see your flower girl and ring bearer make their grand entrance. So, ensure that your photographer captures the moment. Remind them to include your fun banners and signs if you have any. The fun is to take clear picture pictures of this affair that you can look at in the future.
Ring Bearer With Different Signs
#7
One of the best alternative ideas for ring bearers to carry is signage. Switching up the unique ring bearer pillow for funny or formal signage should be informative. It could say things like "Incoming, your future wife is here" or "Here comes the bride." You can also choose a flirty, quirky, or casual language, depending on your theme. Order your sign from a place like Etsy or Amazon. If buying the signage is beyond your budget, there is room to DIY inexpensive ones.
Among The Bridesmaids And Groomsmen
#8
If you are looking for fun photo ideas of bridesmaids and groomsmen with the ring bearers, check this out. Our catalog of hilarious and cute photos of the little men among the bridesmaids and groomsmen will leave you emotional. The presence of little ones brings out the child in the bridesmaids and groomsmen. So, see how they stole the show with their antics.
Funny Photos With Rings
#9
Your rings are symbolic and an essential part of your big day. The ring bearer boy knows this and considers the task to safeguard them an honor. So for the day, he's the most esteemed security guard. Ensure you're the safety of your jewels by giving him a sign that states his exalted position. Capturing this funny photo will make your guests laugh.
The Best Photographs Of Ring Bearer
#10
Create magic with the ring bearer by taking ideas from this beautiful collection. Take candid photos capturing the ring bearers running around the bride. Capture the ring bearer walking down the aisle with pride on his face. What an honor! Document his emotions as he watches you exchange vows. Have the photographers snap the things he does unconsciously, smiles, goofing, and all.
Cute Wedding Photos With Ring Bearer
#11
How mushy and emotional is the bond between the bride and her ring bearer. Create an endearing photograph with the bride kissing the ring bearer. Go the extra mile by giving him a tight squeeze for a job well done. Oh! The love in his eyes.
Little Boys On A Wedding Ceremony
#12
The excitement that comes with ring bearer duties is better experienced. They must look the part. The most crucial task to get right is his looks. It mustn't be a strict tuxedo affair. There are stylish ways to dress up your ring bearer. You may want him to look like you or your groomsmen. But if you think to infuse some extra swagger, go for it. He can be a tropical lad, woodland prince, or even a desert sheik; the vision is limitless.
Wedding Couple With Ring Bearer & Flower Girl
#13
While we have established what the wedding ring bearer will wear, the flower girl must also look stunning. They will wear what you want because it is your wedding after all. The flower girls are like mini-brides, so a darling dress that mirrors your outfit or a miniature version is perfect. On the other hand, they can wow the guests in a tulle dress with a bow or ribbons to match the bridesmaid's palette. They'd be glad to join the big girls.