Comfort is key when you'll be spending a lot of time standing at an all-day event, including weddings. For this reason, many brides are opting for wedding sneakers, and the look couldn't be sassier. There's no better way to enjoy your big day free of pain than with cute and sparkly sneakers for weddings.
Choose to be yourself and have a look at our list of dressy sneakers for weddings that you can wear down the aisle, to your reception and thereafter.
Brides Often Ask
Can you wear sneakers as a bride?
Sparkly Sneakers For A Wedding
Most of the time when we talk about wedding sneakers for the bride, they're not plain sneakers you would wear for a walk or to the gym. If you are the type of bride that wants something sparkly to commemorate such a day, then sparkly gold sneakers would be a good idea. These could peek under a floor-length gown or be on full display under a short gown. Rose gold or yellow gold with satin or cotton laces would be perfection.
@charlottemillsshoes via Instagram
i
Save to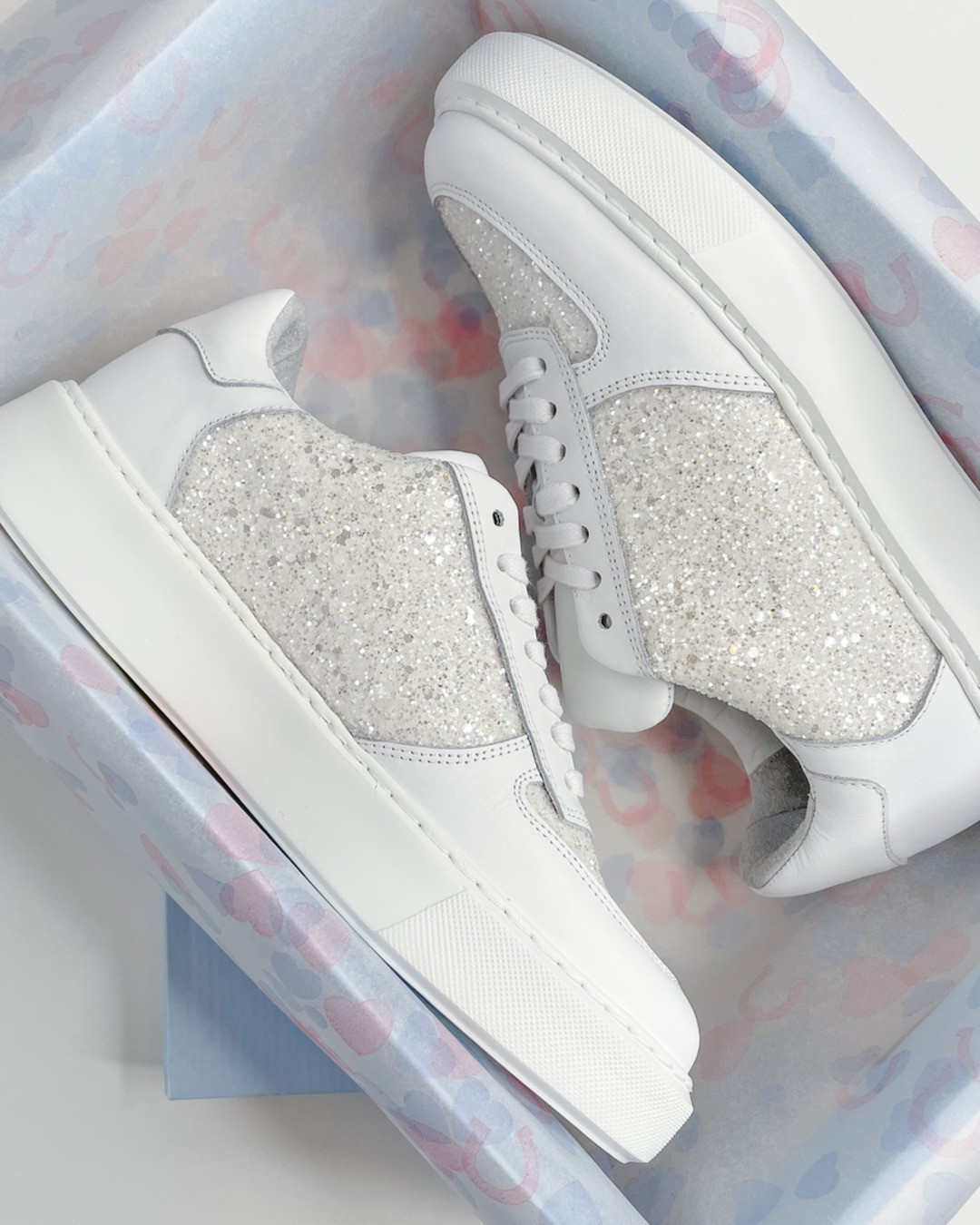 @madamealbertnovias via Instagram
i
Save to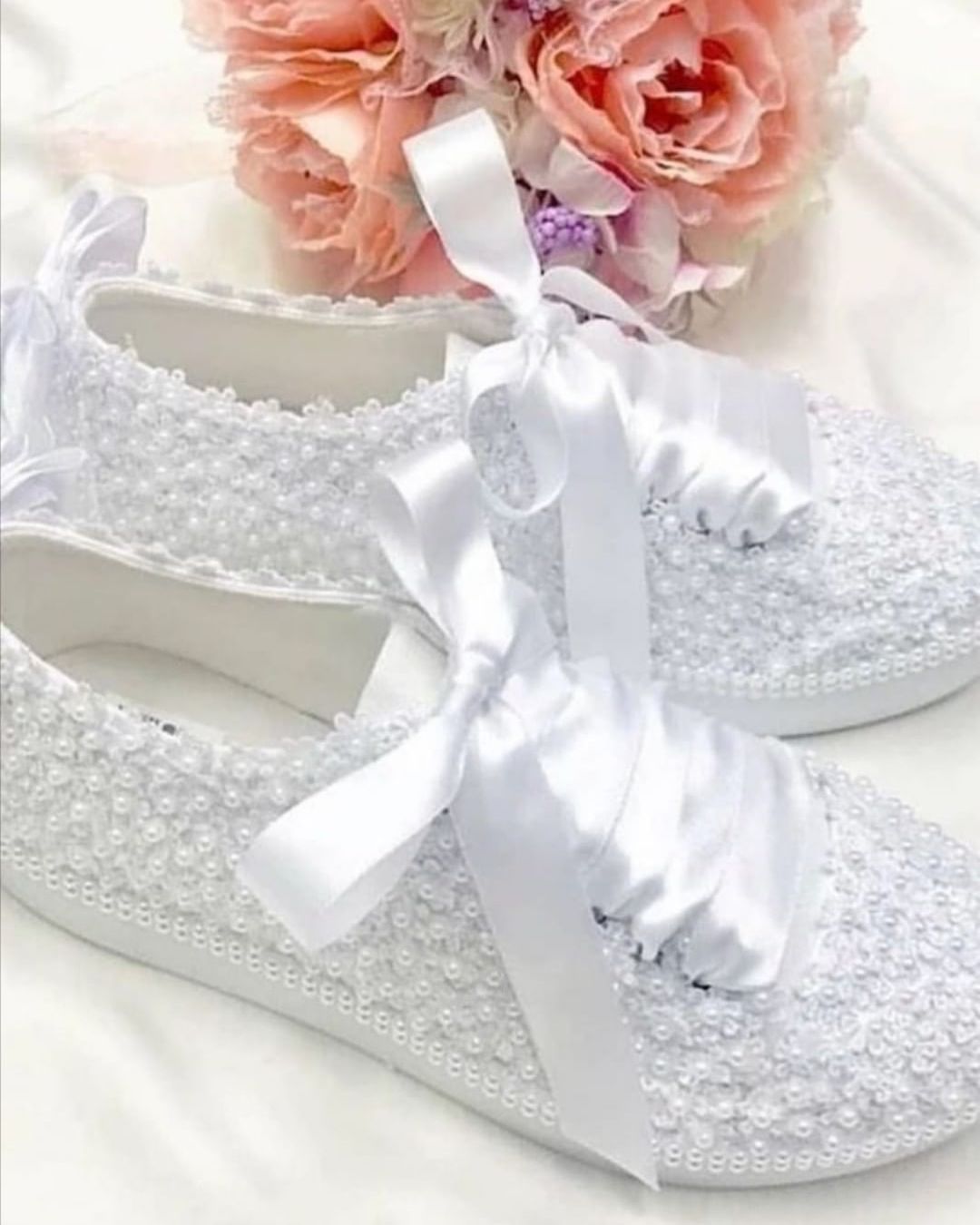 Classic White Sneakers
If you are a minimalist bride or just want something simple, then you could go for the classic white wedding sneakers. You could rock simple white tennis shoes that would go with anything or take advantage of the plain canvas to customize it your own way. Could be glitter, pearls, diamonds, or even a sentimental quote, your choice. Complete the look with silk ribbon laces for that bridal finish.
Bridal Dressy Sneakers
Wearing dressy sneakers would not look out of place at a wedding. Any type of bride's wedding dress with sneakers is a unique sight to behold, but dressy sneakers could take things up a notch. Think about a pair of sneakers in white or ivory leather, covered tastefully in pearl beading. Gorgeous shoes that would look perfect with any style of dress and would completely rule on the dance floor.
Platform Sneakers Ideas
If you want to wear sneakers but don't want to lose the heels, then platform wedding sneakers it is. You can get height along with the added comfort, so no great sacrifice there. Who says you can't eat your cake and have it on your big day? Consider skater-chic platform sneakers in pristine white with sparkle white laces that can only be fit for the modern bride. If you're looking for something plain but sophisticated, then this would be a good call.
However, if you require something fancier, then shiny sneakers in metallic silver or gold would make a good choice. The cushy platform would give you the height you desire, and you'll get the added comfort from your canvas footwear. It's a win-win for style and comfort on your wedding day.
@weddyshoes via Instagram
i
Save to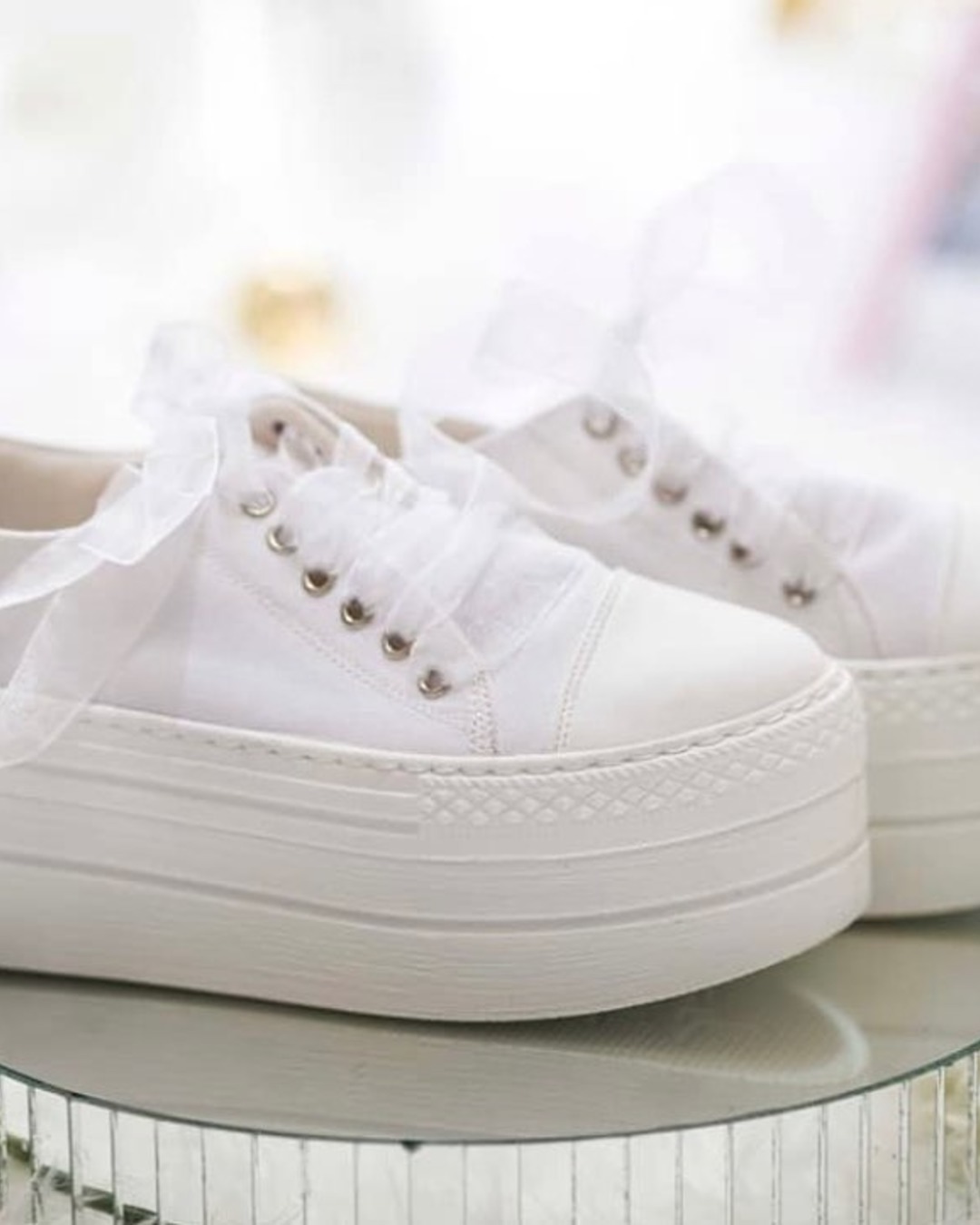 Fancy Wedding Sneakers
Fancy sneakers for a wedding, for a fancy bride who deserves it, and more. Being a special day when you'll be wearing a fancy dress, such high-quality sneakers would totally be in their element. Bold colors would be particularly stylish for a summer or spring wedding. Ensure that your color choices complement your wedding dress, and you have a winner. With these bridal sneakers, the sexier the wedding dress, the better they would look.
@wedding_converse via Instagarm
i
Save to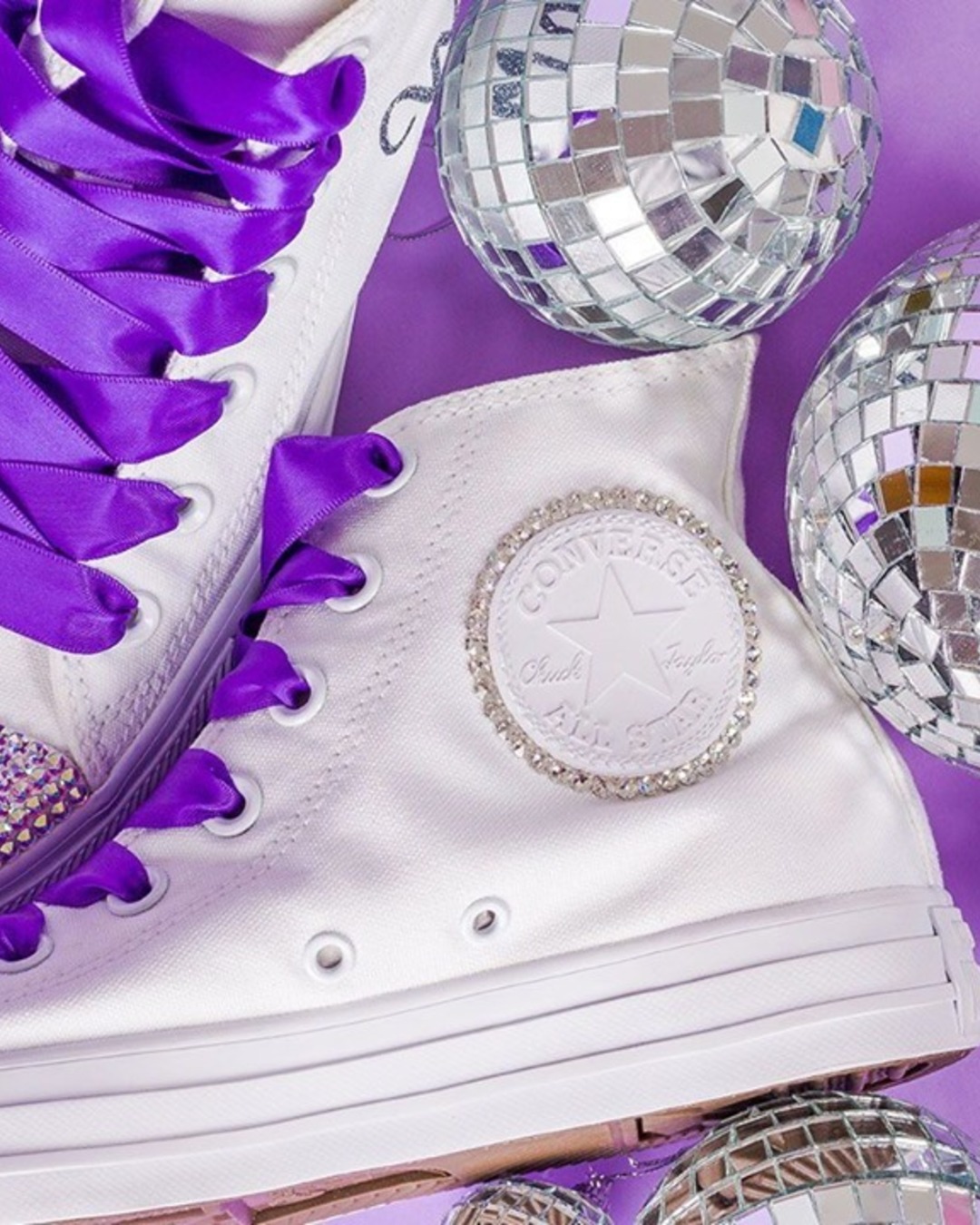 You don't have to sacrifice your comfort to look great on your wedding day. With wedding sneakers of all kinds to fit every type of wedding style, you can have it all. Comfy shoes that give you all you need and more for that perfect wedding look you can get without having to give up a thing.