You are getting married? Yay! Well, time to get organized and establish a wedding planning timeline.
When should you start planning your wedding? Well, with one year in advance you'll have plenty of time to take care of every detail. You might feel a bit overwhelmed with all the things you have to do, so don't hesitate to check out our ultimate wedding checklist.
Now that you know exactly what to do, you need to start putting it on a timeline. Doing everything well in advance is important. First of all, it will make your life easier. It can also save you money on early booking deals. And – last but not least – it is your chance to avoid frustration from finding out the band/ venue etc. is already booked. So take a look at our wedding planner checklist, and let's do it!
12 Months before the Wedding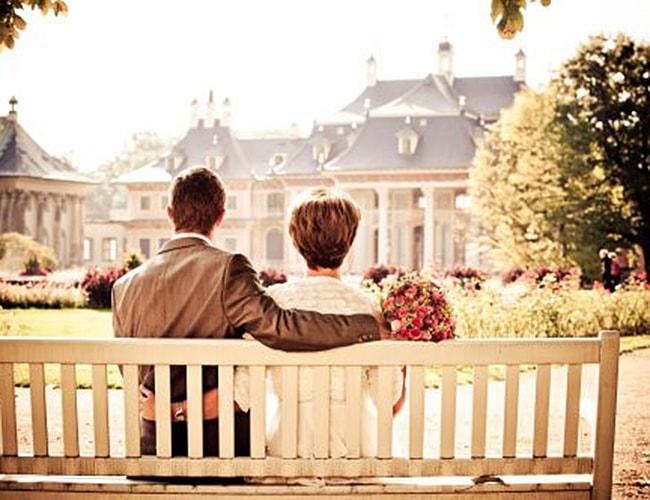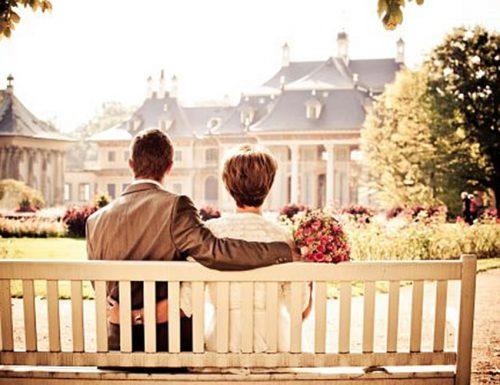 Before you get into the actual details of the wedding, you should discuss with your partner what their idea of a dream wedding is – from the general concept to numerous details. At this point, it makes sense to determine a preliminary budget. Consider the number of guests you plan on inviting, the venue you have in mind, the type of flowers, gown, and other equally important aspects.
Consider the wedding theme. Classical glamourous one, romantic, boho, ethnic, barn,? Will it be a destination beach wedding? This choice influences the location, gown, number of guests etc, so it is essential to make it as soon as possible.
Setting the wedding date is the next thing you should do. So, when do you want to get married? Would you like a flowery summer wedding? Do you have a specific season in mind at all? Essentially, it's a matter of personal taste. You might want a date that will look good in your marriage certificate, like 19/09/2019, or celebrate your big day on a date that is somehow meaningful for you. Some dates are especially popular among newlyweds-to-be, like 14th of February. Anyway, if you want to take advantage of competitive rates, try being flexible about your wedding date. This way, you could check in with a wide range of venues, and compare and contrast their costs. Once you'd done that, you can determine the venue that meets your budget and requirements with ease.
After clarifying your expectations for the wedding, talk to your parents about their potential financial contribution. This doesn't mean that they should pay for the entire wedding; in fact, many couples choose to split the costs. However, since this is a sensitive topic, you should approach it accordingly. Also, by all means, avoid committing to any wedding plans until you know your specific budget. A typical wedding budget breakdown shows that you can divide your expenses into several categories. The biggest chunk of your wedding budget (up to 50%) will go for venue and catering. Statistics also show that last year an average guest list size in the USA was 136 guests with a total of $268 spent per guest.
With how stressful wedding planning gets, there is something every bride-to-be needs to make the preparation journey easier. You need something to serve as a guide, and pamper you, even as you plan for the wedding. Our editors went on a hunt for services that meet these needs and one struck us. Miss to Mrs Bridal Subscription Box delivers bride-to-be goodies, wedding-themed products, planning tools, and plenty more in 9 uniquely themed boxes right to your doorstep. You'll get the best experience if you subscribe right after getting engaged, even if you are planning a 2021 wedding. Just choose an extended or quarterly delivery option, to get your boxes every 2 or 3 months.
Here are some more numbers from 2017 – average wedding costs went as follows:
Wedding planner: $1,988
Photographer: $2,630
Videographer: $1,912
Florist: $2,379
Ceremony site: $2,311
Wedding dress: $1,509
Rehearsal dinner: $1,285
Reception DJ: $1,231
Transportation: $830
Ceremony musicians: $761
Wedding cake: $540
Invitations: $408
Groom's outfit: $286
Officiant: $284
Wedding gifts and favors: $252
Food: $70 per person
Now that you know the numbers you might reconsider who pays for what. It's a good idea to be aware of all the resources you have, so don't hesitate to ask your nearest and dearest if they want to share the burden.
Additionally, at this point, you should determine whether hiring a wedding planner is the right way to go for you. However, how much does it actually cost to hire a wedding planner? Can you afford one? Of course, hiring a wedding planner definitely eases the stress of organizing a wedding. But, once again, the stress associated with planning the event is linked to its magnitude. If you prefer a small, intimate wedding, organizing it may not be as complicated as with a big wedding with hundreds of guests.
Keep in mind that there are various assistants who you can address, depending on your needs. A planner will take care of your budget and handle all the logistics, from vendor referrals and contract negotiation to the wedding day. This person is crucial for a big or a destination wedding. You might think that it is expensive, but an experienced wedding planner can save you much more than the cost of his services: they can find you the best bargains, help you find the venue and caterers and get you considerate discounts.
A wedding designer's role is purely aesthetic: design, floor plans, lighting design, flowers, furniture, linens, and attire. Designer wouldn't help you to cut the cost of the venue, but this specialist is a must if you want a picture-perfect stylish wedding.
A wedding coordinator is a must for the newlyweds who try to do everything themselves. This specialist steps in last minute, with the task to coordinate everything involved on the day of the event, from load-in and load-out to ensuring that everyone is on schedule. A wedding coordinator won't help you with planning but is absolutely crucial to keep everything under control while you are busy celebrating.
Moving on to the costs, a wedding planner charges around $75. Nonetheless, higher-end professionals may charge more than that – up to $274 per hour. And while it's true that hiring a wedding planner entails a lot of additional costs, it can be a true life-saver.
10-11 Months before the Wedding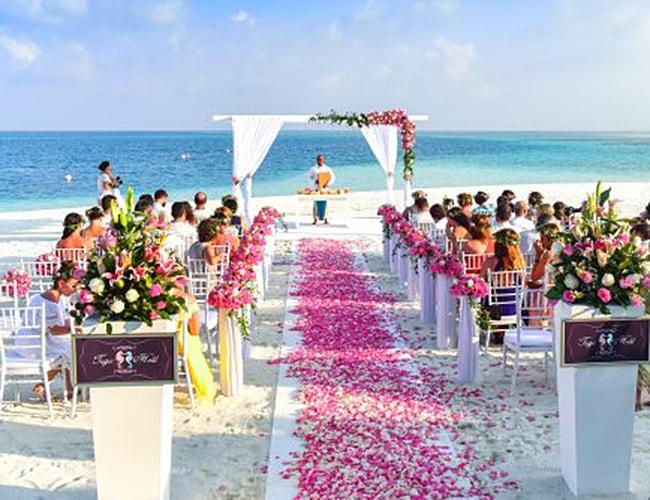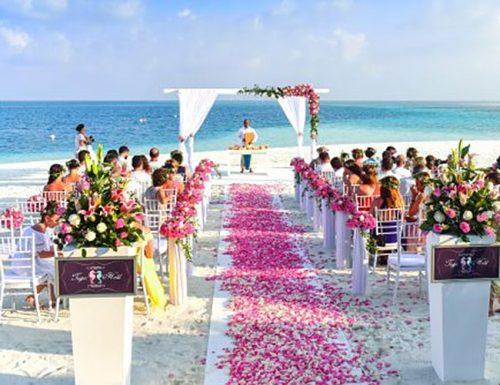 After browsing for the perfect venue, it's high time to book the venues for both the reception and ceremony. If you're on a budget, you should also have a look at venues outside of city limits or factor in a rental-inclusive site. That's because renting furniture separately is often linked to extra expenses. If you're planning an outdoor wedding, think of a backup plan – considering that the weather isn't always on your side. Make sure you aren't planning your wedding around the time of a national or religious holiday since at those times venues do book up fast.
Booking your wedding officiant should be next on your list. There are many things you should consider, but basically, you should feel utterly comfortable with the person you choose. Mutual understanding of your vision of the ceremony should be clear: don't hesitate to talk about specific words you want or don't want to hear, clothes you are going to wear, songs you are going to play etc. Respect the officiant's religious views and make sure you have an alternative person in case the chosen officiant won't be able to make it.
Moving on, you should start browsing for the perfect wedding gown. Once you find it, don't let hesitation take over and just order it. Interview various wedding vendors – florists, musicians, bands, DJs, videographers, photographers, stationers, etc. Once you choose a photographer, consider an engagement photo session. It will make you feel comfortable with the photographer at the wedding. Doing this session could indicate whether you should pick somebody else or not. Meet with caterers and pick the meal courses for the reception.
Send out save-the-date cards. There are numerous directions you can take with the letters – you can choose an elegant, timeless style, or add a personal touch. It's entirely up to you, of course. Still, ideally, the style you pick should be compatible with that of the wedding. The color palette for the rustic wedding is very different from colors for the coastal wedding. Here's the time to explore wedding trends 2019 a bit more: elegant and minimalistic designs, eco-friendly boho greenery, inspired by royal wedding glamourous chic and other.
7-9 Months before the Wedding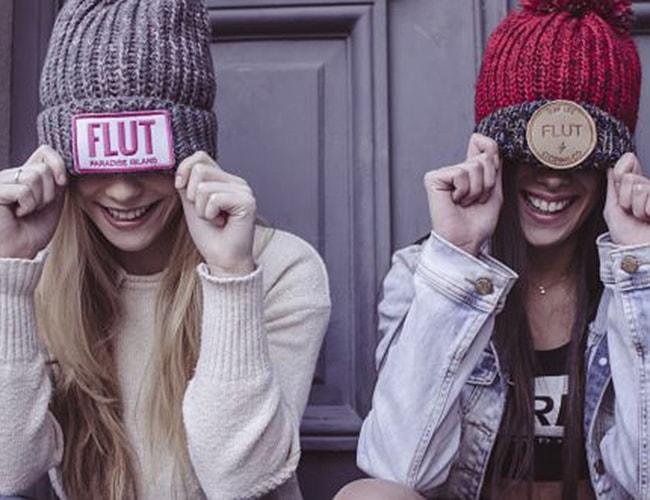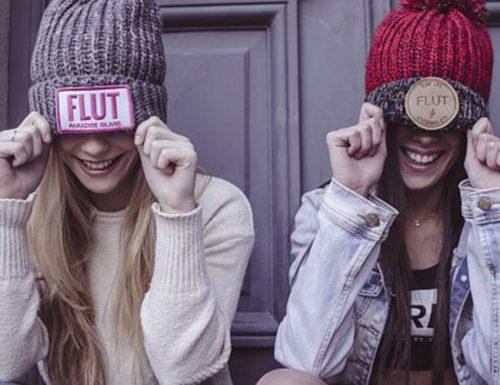 As we continue with our wedding planning checklist – your bridesmaids. They are, without a doubt, eager to try out their dresses for the big event. By this time, you should have an idea of the general wedding style, so picking out the bridesmaid dresses should be next on your list. This is the point you should definitely consult with your girlfriends on.
Each wedding planning checklist should entail the planning of the honeymoon. If you're thinking it's too soon, think again – planning ahead is the key to success. Well, especially if you want to ensure that the destination you have in mind is available. As always, doing some research and purchasing flights and accommodations in advance can help you save some money down the road.
Top honeymoon destinations for US couples include Mexico (15%), Hawaii (12%), Jamaica (7%), The Bahamas, Italy and St Lucia (5% each), and France (3%).
The top hairstylists and make-up artists tend to be very busy during the wedding season. This is why you should hire them in advance. Nonetheless, before actually hiring them, you should try them out, to ensure that they can address your needs. It is important to have a date and a venue already, as well as have selected your wedding dress and begun to shop for accessories. All these factors will influence your hair and makeup styles: up or down, curls or a braid, soft or dramatic makeup etc. Make a trial makeup and hairstyle as soon as possible. You might also want to repeat it closer towards the date, to finalize the look.
4-6 Months before the Wedding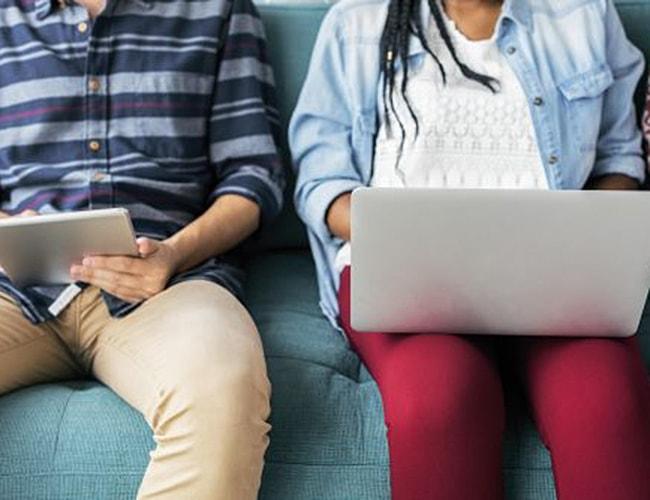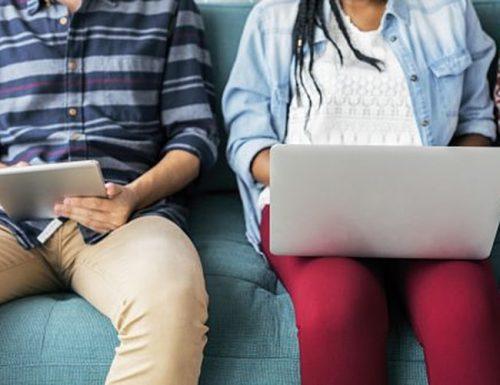 Next, focus on ordering the wedding invitations. Choosing from numerous styles and personalizing your invitations with the help of online templates is actually a lot of fun. The styles are so diverse, which means you'll definitely find something down your alley. Don't forget to set the deadline for RSVPs, so that you can create the seating chart well in advance. Otherwise, you will be under a lot of stress, especially if you are planning your wedding sans a professional wedding planner.
Since you already have your engagement rings on, it's time to move on to choosing wedding rings. The most important considerations are, of course, your preferred style and budget. Shop around online, the internet selections are incredibly varied. Jewelry trends change every year, so it's important to make sure your wedding band matches your engagement ring. But if you are in for something trendy, pay attention to thick bands and geometric patterned ones. 2019 is the year of colored gems, simple geometry, and intricate flower patterns.
If you plan to get ready for the wedding at a hotel room, or at a special venue – consider making the appropriate reservation. This approach has been growing more popular because it eliminates a lot of related stress. Plus, your wedding photographs will be stylized in the same manner, adding to a welcome sense of cohesion.
It's just as important to book your rehearsal dinner – particularly if you have a big wedding party, so as to avoid looking for a venue last minute. Bear in mind, though, that you don't have to pick the restaurant route. Rehearsal dinner is crucial to ease the tension of the wedding. This is a chance for the relatives and friends of the couple to meet and have a good time. It is also an opportunity to thank everyone who has helped with the wedding preparations.
For religious ceremonies, attending pre-marriage counseling is recommended. If that's the case, make sure you place this on your wedding planning timeline. Bear in mind that different religions might have their own rules as to the wedding attire, music etc. It is also essential to go over the ceremony with the officiant to avoid any unpleasant
Ordering the formal wear for the groom and groomsmen should be done around this time. Ensure that the items chosen fit accordingly.
At this time, most of the wedding details should be in place. That is to say, you have hopefully decided on the style of the gown, the venue, flower arrangements, and so forth. Therefore, it's high time to shop for the right bridal accessories – including shoes, jewelry, veil, and other perfect details. Finding the perfect accessories is often more difficult than it appears, so allow yourself ample time to do this. Wedding jewelry is an important part of your image: balance a piece or more from the top trends with heirlooms. Jewelry should complement, without overpowering your gown's silhouette.
Sometimes, all that's needed is one magnificent piece: a headband, a hairline, a veil, or a necklace and your engagement ring. It's important to consult your stylist as you shop, so don't forget to send her the link before ordering something online, and something it's worth trying the set on in real life before the purchase.
If you're planning to have a flower girl and a ring bearer, we recommend shopping for their attire, so that you aren't caught off-guard a few weeks before the wedding.
2-4 Months before the Wedding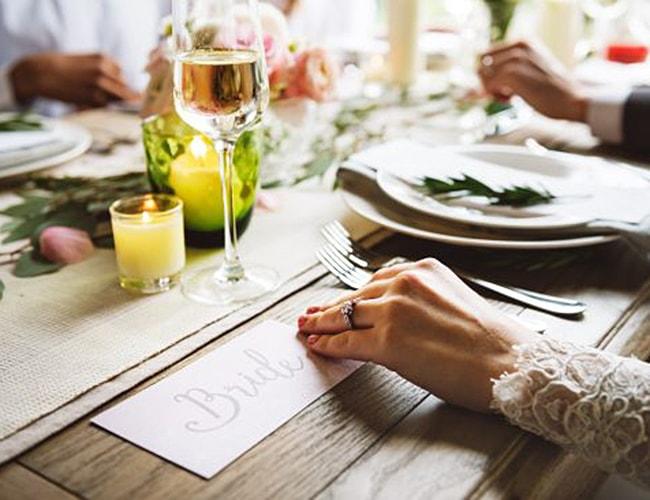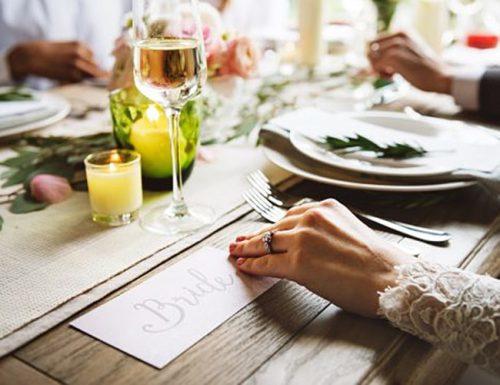 Since the big event is just around the corner, it's time to arrange meetings with the hotel or caterer to discuss the final menu issues. Are you on a budget? In this case, skip the dessert course altogether and head straight for the wedding cake instead. Don't forget to ask about possible vegetarian, gluten-free, kosher or halal options, and is there an additional fee for them? If you have guests with children, don't forget to ask about the children menu as well. Another thing to ask is whether the caterer provides waitstaff and how many, tables, tableware etc – it's good to know for sure what is in the package.
Wedding cakes come in many flavors and styles, which makes choosing a cake a tad time-consuming. Therefore, make sure you and your fiancé take the time to test different versions to pick the one both of you love. You should also make the necessary arrangements with the bakery for the cake to arrive on time. If you don't want a traditional cake, there are lots of alternatives. Cupcakes are cost-effective and look amazing. Also, they allow several different types both inside and outside, so you can have various designs for say, regular, gluten-free or lactose-free cupcakes. Beautifully iced donuts are small enough to have a bite and get back on the dancefloor! An ice cream sundae bar will add some fun and let your guests make their own sundaes.
As we mentioned before, Miss To Mrs Bridal Box is our favourite way to reduce the wedding planning tension. If you are already subscribed, keep enjoying your bride-to-be goodies, but it's ok even if you have only 3 months left. Choosing an accelerated delivery option, you'll get your boxes twice a month. If you're ordering your Miss To Mrs with only a few weeks left until the Big day, they can accommodate up to 3 boxes per month chalk full of useful and fun items that you'll use every day until "I Do" and even after.
Around this time, you should also organize your bridal shower. Throwing a bridal shower closer to the wedding could be stressful – especially if you plan on inviting a lot of people. However, an informal type of bridal shower with just a few close friends allows far more flexibility. It depends almost exclusively on your desires, for the most part. Keep in mind, that bridal shower and hen party are usually organized by the maid of honor, and it's very important to talk the all ideas through to make sure you are on the same wavelength. The same applies to the stag party, which is organized by the best man. You don't have to spoil the surprise, just make sure you have talked through dos and don'ts.
Typically, most couples choose to send out their wedding invitations around this time. Once again, this depends on the type of wedding you're having, and how formal it is. In any case, don't leave this to the last minute, and give everyone time to respond accordingly.
Another important point on a wedding planner checklist is selecting the type of music for the ceremony and reception. You should have hired a band or DJ by now, but it's still highly recommended to comprise a list of songs that fit the theme and style of the wedding.
If you're planning on offering your guests wedding favors, you should order or design them. Favors might include personalized candle tins (around 1.60$ per piece), DIY lavender sachets (2.60$), salt pepper puzzle pieces (2.60$), or a small picture frame (0.60$). Practicality is important, among other things, but pick out something meaningful, and you won't go wrong.
1-2 Months before the Wedding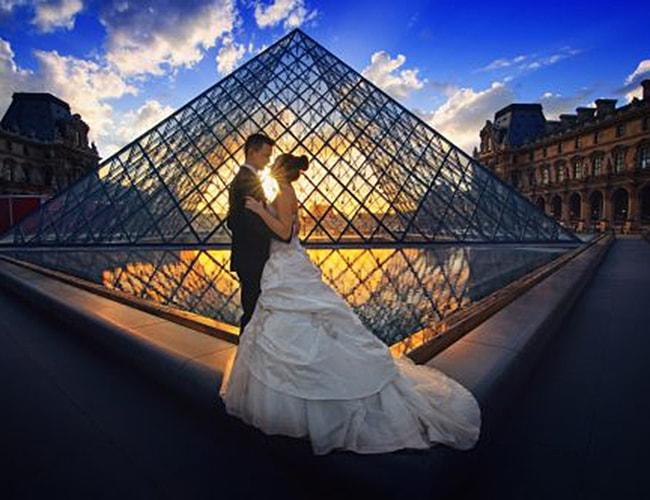 At least one dress fitting is mandatory as close as possible to the wedding. This applies particularly if the gown is custom-made, and you want it to fit like a glove. Many brides tend to lose weight around the wedding, due to all the stress and anticipation linked to the event. This is why regular fittings are recommended. Don't forget to bring all your accessories with you: shoes, undergarments, veil, jewelry or any other accessory you might have. This way, you'll be able to see if everything falls into place as you'd expected it to. Don't forget that all the members of the wedding party should ensure that everything fits and make the necessary adjustments if needed, not only the bride and groom.
Applying for a marriage license should definitely be on your wedding to-do list. If you also plan to change your name, it's time to familiarize yourself with the legal procedure and the required documents. Check the requirements online on the government website to see how you can apply and what documents you are going to need. It might be the city hall, the city or town clerk's office, or the marriage license bureau, depending on your location. Timing is crucial, as some states have a several-day waiting period between granting the license and the nuptials taking place. Also, most marriage licenses are only valid for a period of time.
This is also the time to make the final adjustments with your vendors if any. Make sure that they have the right contact, time and location information, so on and so forth.
Even if writing your vows won't take you a couple of months, it's best to be ahead of things. This is why our advice to you would be to start writing them one or two months before the big day. This way, you'll have sufficient time to edit, rewrite, rephrase, so on and so forth. Plus, many couples choose to write letters to each other, which they read on the day of the wedding. These can be very sweet and emotional, a sign of intimacy between you and your partner, as opposed to the vows that you share with the entire wedding party.
You and your partner should also decide who will be in charge of the toasts and readings at the wedding. That is to say, the persons you choose should have plenty of time to prepare their speeches.
2-3 Weeks before the Wedding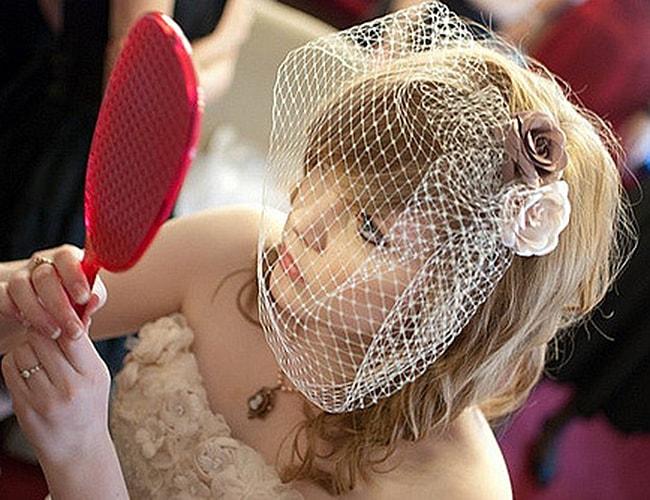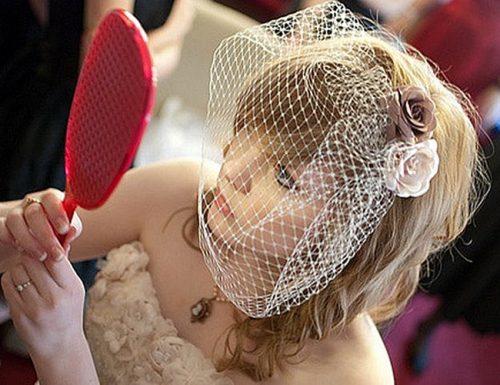 By this time, you should already have a definitive guest list, since most people should have confirmed their attendance. This means you can finalize the seating plan, as well. Make sure you contact the guests that haven't responded. Once you do that, you can give a final countdown to the caterer.
To ensure that you and the photographer and videographer are on the same page, communicate your precise requests in advance. You could discuss certain poses, the style of photography you're thinking of, and so on.
Additionally, you should make the final arrangements for your honeymoon.
Every bride wants to look her best on her wedding day, right? This is why you should get your final trim and coloring if necessary.
Make sure the escort cards or place cards are printed properly.
If you're planning on holding a toast, you should prepare it as well.
1 Week before the Wedding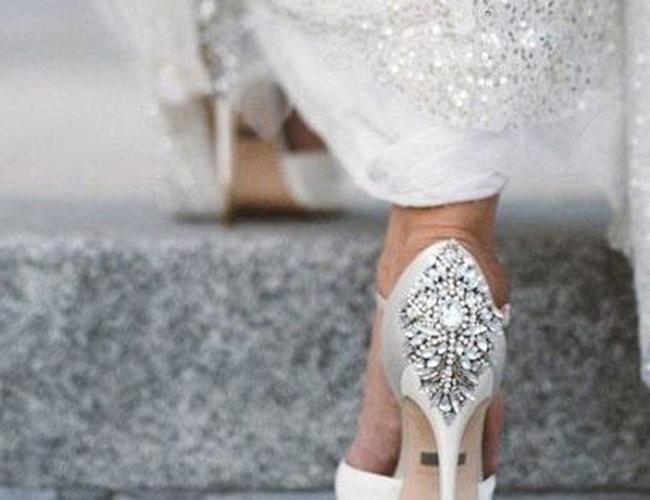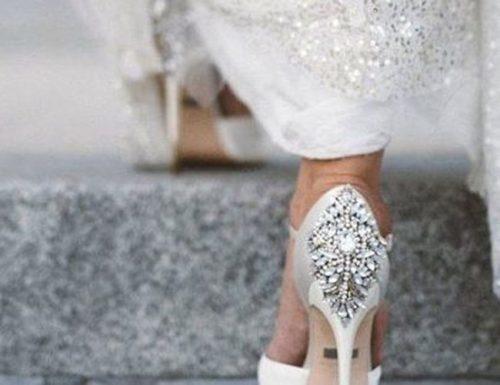 Confirm the time of vendor delivery and arrival.
Make the final calls for transportation arrangements for the ceremony and the reception.
Get the cash ready to pay the suppliers on the wedding day.
Ask someone to return any rentals after the wedding.
The groom should also get a final hair trim.
1-2 Days before the Wedding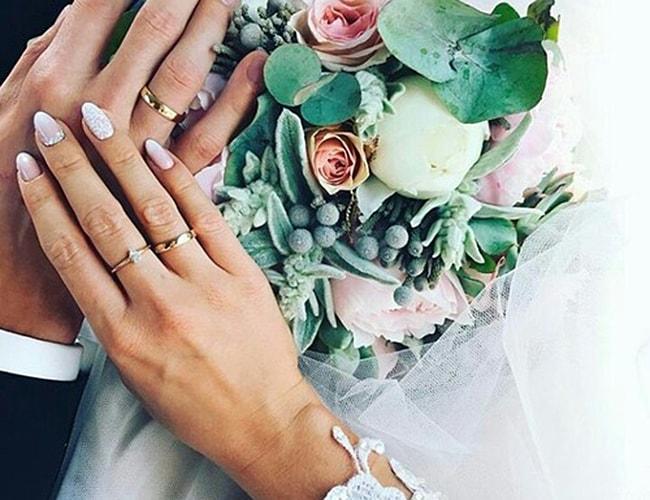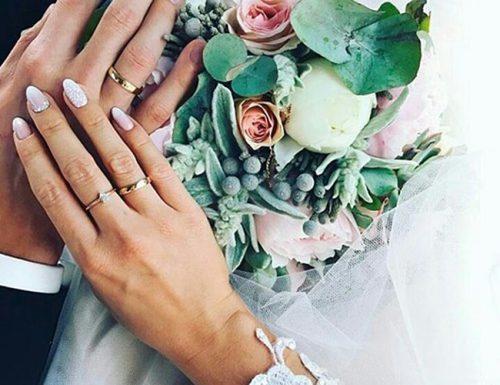 The Big Day is just around the corner. Now is the time to drop off menus, place cards, favors, table plans and similar items with the wedding coordinator.
Provide each wedding supplier with a contact for the day of the wedding.
Hold the rehearsal dinner – if you're having one.
Provide the officiant of the wedding with the marriage license.
Make sure you have the presents for your bridal party and parents prepared for the Big Day.
Final Words
Planning a wedding requires a lot of time and dedication. However, if you start preparing at least 12 months in advance and adhere to a wedding planning timeline, you'll be on the right track. Not to mention that you'll enjoy planning your own wedding. For additional tips and inspiration, take a look at another wedding planning guide. You can also take advantage of the free printables you can find online, which will make the planning process easy and accessible to anyone! Anyway, remember that it is not just your big day. Even if something goes not the way it was planned – well, the more there will be to tell your grandchildren! Don't let the preparation routine spoil your big day. Celebrate your love and be happy!
Check our infographic we've made for you to help plan your perfect wedding!