When creating your look as a bridesmaid, your dress is important, but so are your shoes. There is so much focus on the bridesmaid's dresses that it can be easy to overlook bridesmaid shoes. However, if you want to look good for that wedding, you'll have to consider your footwear as well. From formal to casual bridesmaid shoes, we've put together a variety of ideas that can help you make your pick no matter the type of wedding.
Brides Often Ask
Should Bridesmaids All Have The Same Shoes?
Should bridesmaids wear heels?
Nude Bridesmaid Shoes
If you want modern and stylish shoes that can go with almost anything and still be worn later, then choose nude shoes. A closet staple for every woman, you can get them in any style from stiletto to pumps, slip-ons, wedges, or even block heels. The great thing is that this color is so versatile, it would pair beautifully with any color of bridesmaid dress.
@mywishpoland via Instagram
i
Save to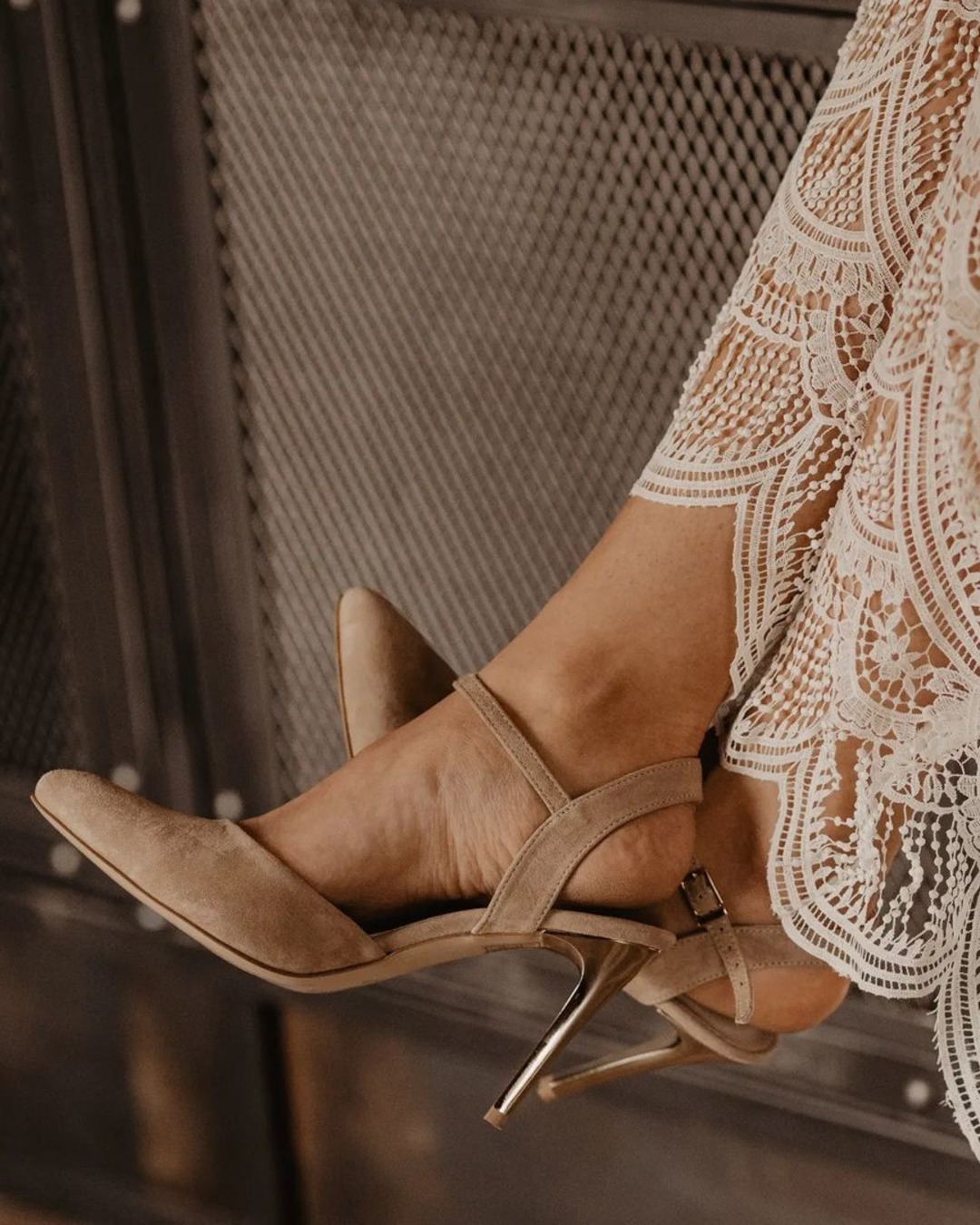 @foreversoles via Instagram
i
Save to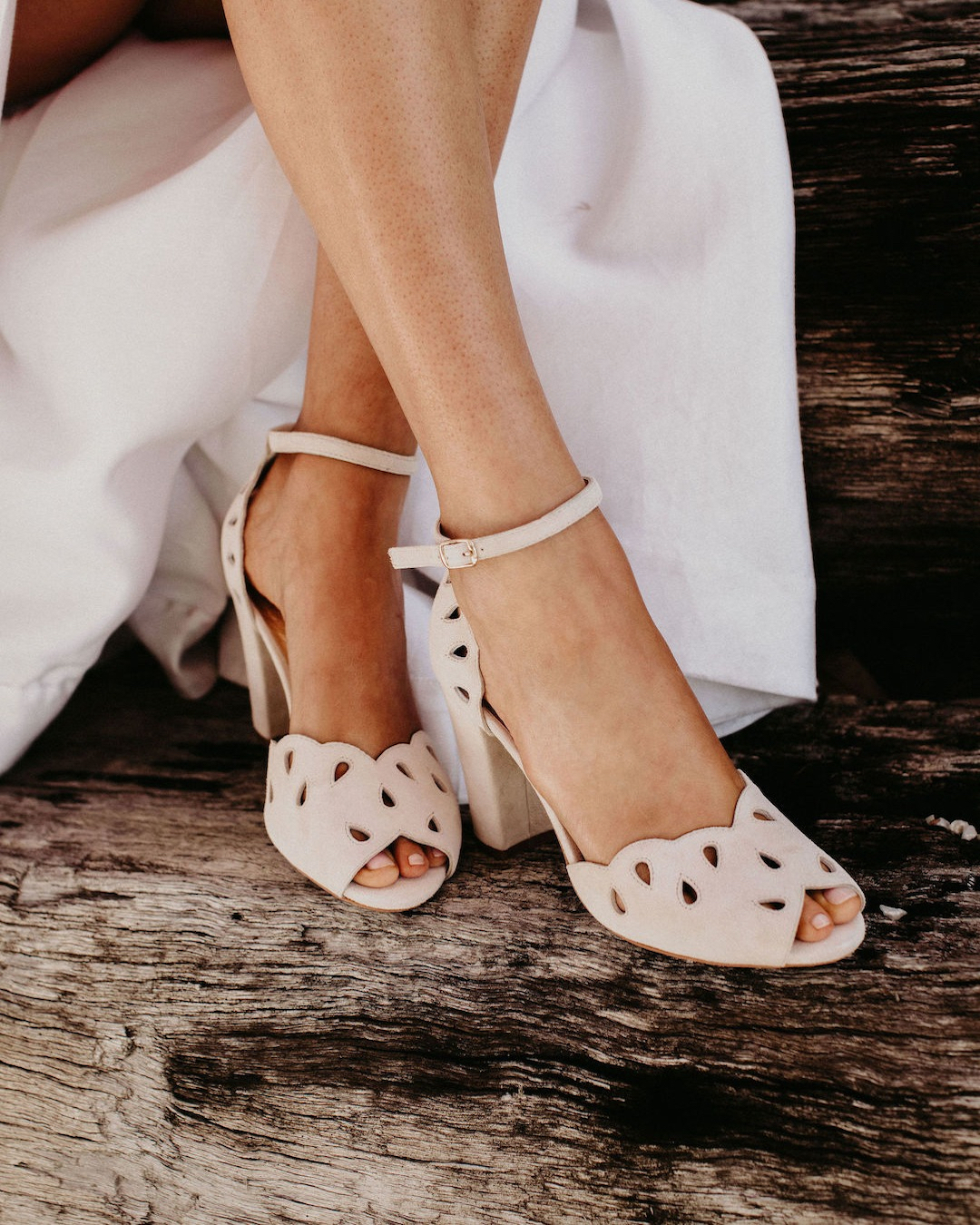 Silver Shoe Ideas
Silver bridesmaid shoes are another great option. If you'd like something shiny for a toned-down dress, perhaps black, nude, or deep blue. Silver will complement a solid color dress be it bold or dark. You could use a sparkly or embellished pair of silver shoes to dress up an understated look or a sleek matte silver to add that touch of sophistication.
@freyaroselondon via Instagram
i
Save to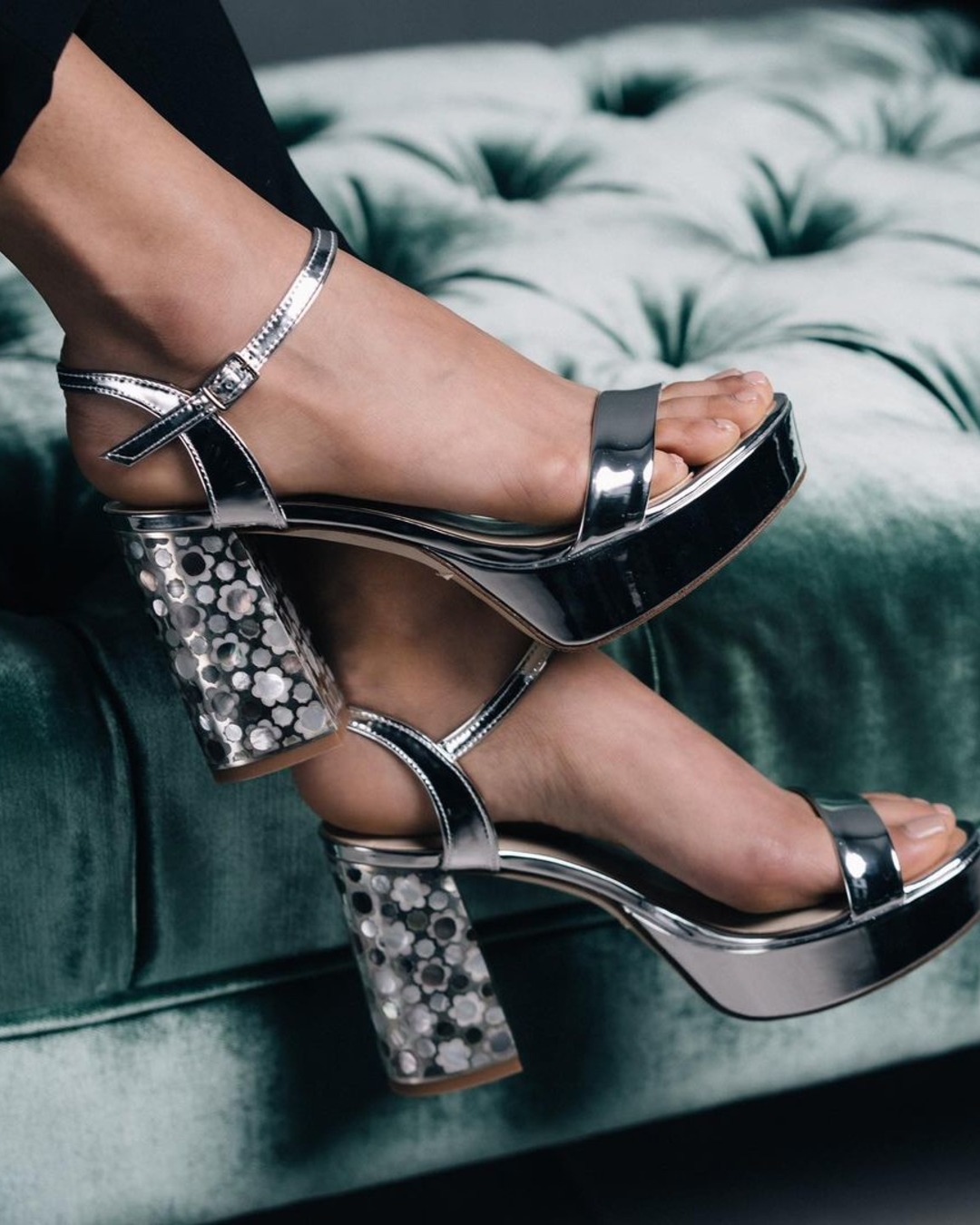 @badgleymischka via Instagram
i
Save to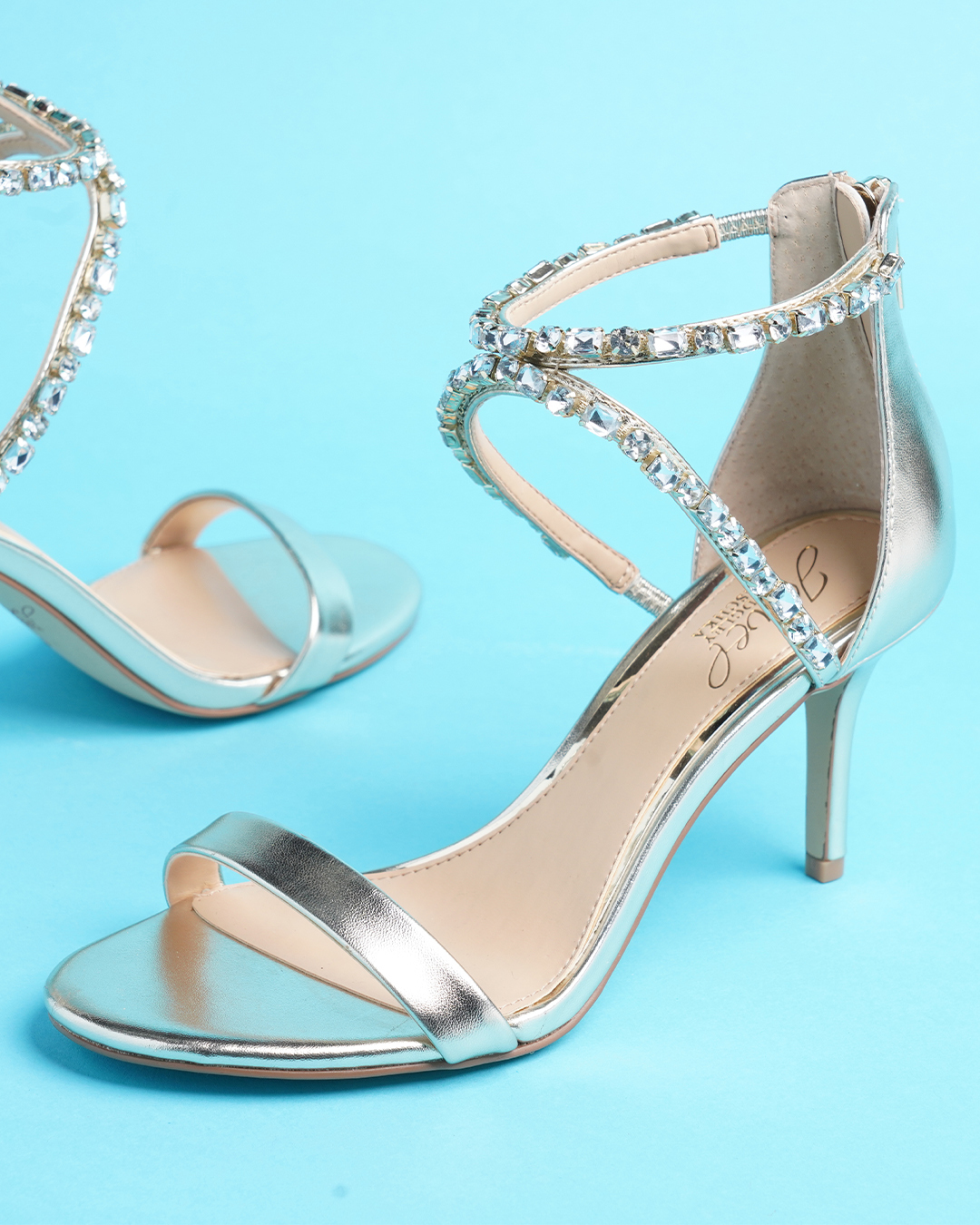 Bridesmaid Shoes In Gold
Get that shimmery look with metallic gold bridesmaid shoes. Whether you're wearing a flowy chiffon dress, a formal gown, or even a semi-casual midi dress, a pair of gold shoes will complete your look. The metallic color looks good in stiletto ankle straps, wedding flats, or even kitten heels. And after the wedding, they would still look perfect worn to any occasion.
White Shoes
White is the ultimate bridal color, however one you should wear if it's part of the bridesmaid requirement since the bride might just be wearing the same. The great thing about white bridesmaid shoes is that they can be versatile too. Yes, you can wear them again after the wedding since white pairs well with almost anything.
Whether they are block heels, kitten heels, flats, or stilettos, white shoes are a closet staple that you can dress up or dress down for any type of occasion.
Black Bridesmaid Shoes
Black is a classic, the ultimate color for versatility where shoes are concerned. If you want the pair that you can wear again and again after the wedding, then get black bridesmaid shoes. They're great for bold or muted colors and different styles of dresses. Black wedge pumps, stilettos, or even flats can be worn to dress up and afterward dressed down with a casual tee shirt and jeans.
High Heels For Bridesmaids
Sometimes the best bridesmaid shoes are shoes with high heels. Get that stiletto pair or high block heels that would look good paired with flowy dresses or even formal midi dresses. There is a way that two strap ankle heel or minimalistic stiletto pump flatters the legs and anything else that you wear with it. You could choose them in any color that suits your dress, just make sure you are comfortable and enjoy the effect.
Low Heel Shoes
The most comfortable bridesmaid shoes are low heel shoes. So, if you prefer comfort over style, then consider bridesmaids' shoes with low heels. They could be kitten heels, block heels, or wedges. The cool thing is that you won't have to sacrifice style as many low-heeled shoes look fantastic, especially peeking from under long or floor-length dresses.
@weddyshoes via Instagarm
i
Save to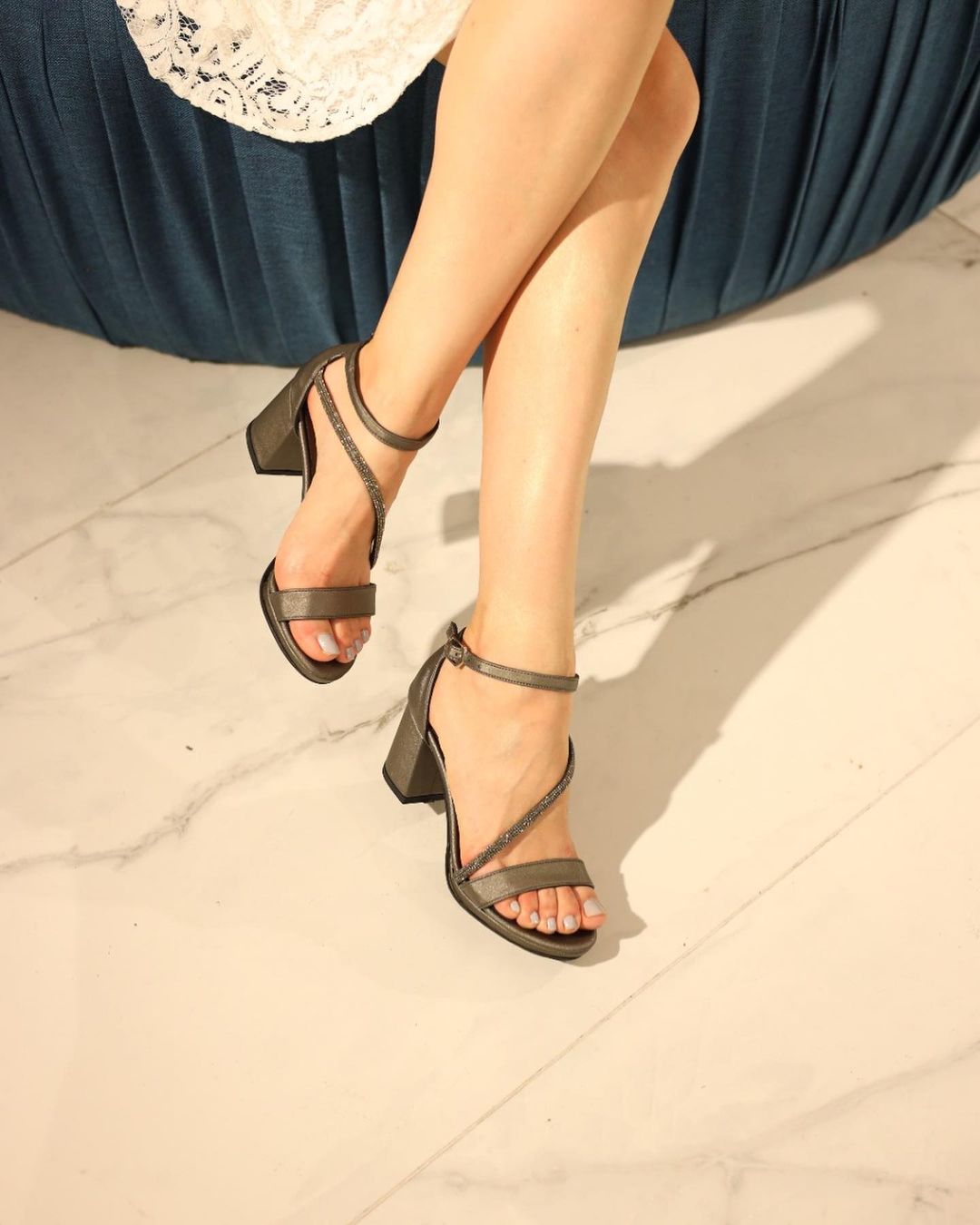 Flat Shoe Ideas
Considering your duties as part of the bridal party, sometimes the best choice for shoes for bridesmaid dresses is flats. Choose a simple and classic pair of slip-ons or ballet flats. They can be glittery, plain, or sleek. Balance the look with an outstanding dress and enjoy the comfortable feel of your feet.
Sandals For Bridesmaids
The cutest bridesmaid shoes are sandals, hands down. Sandals will always be a delectable choice from ankle wrap to two straps, stilettos, and block heels. They can be worn for casual or formal events, look great in any color, and can be worn over and over afterward.
@jimmychoo via Instagarm
i
Save to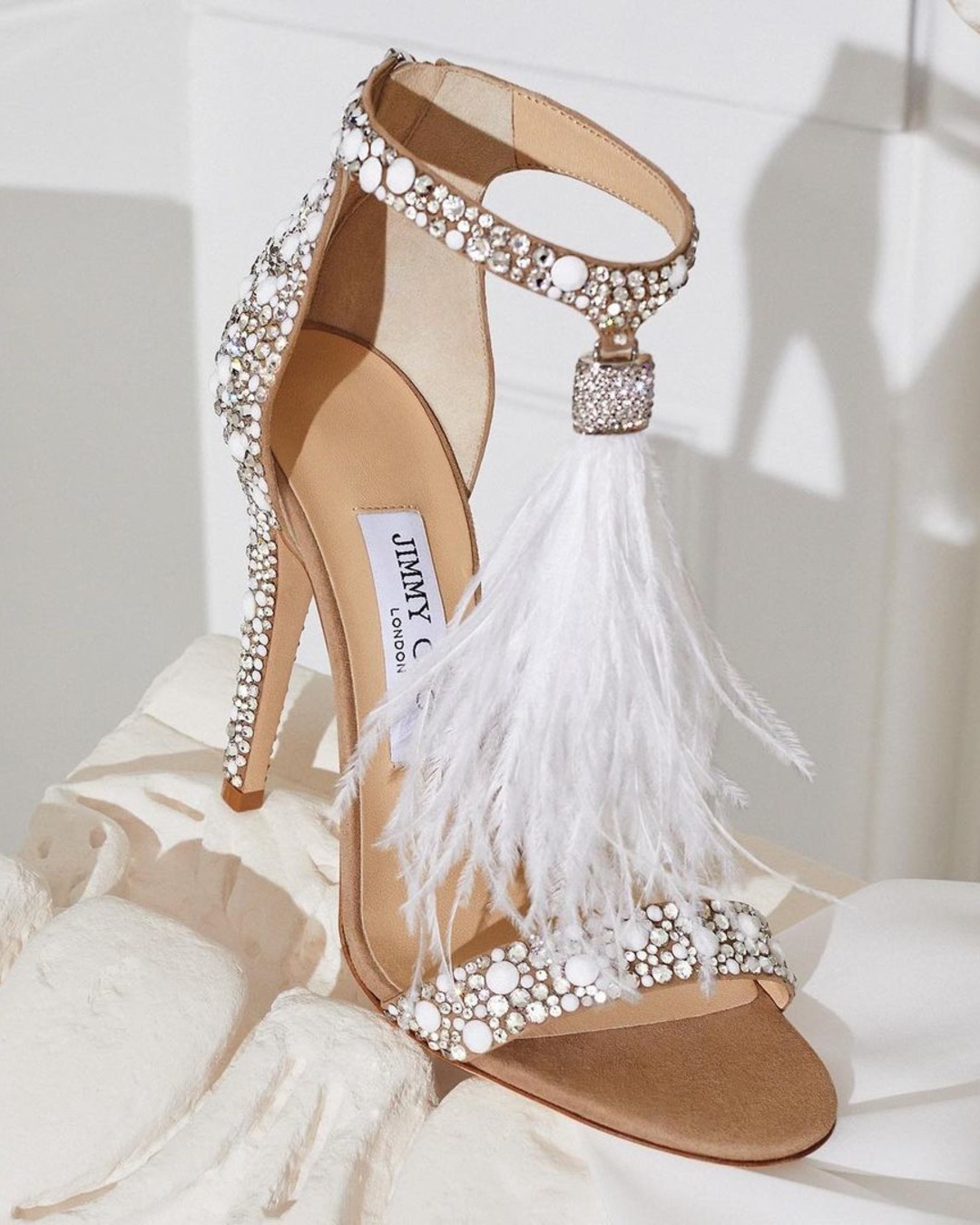 @weddyshoes via Instagram
i
Save to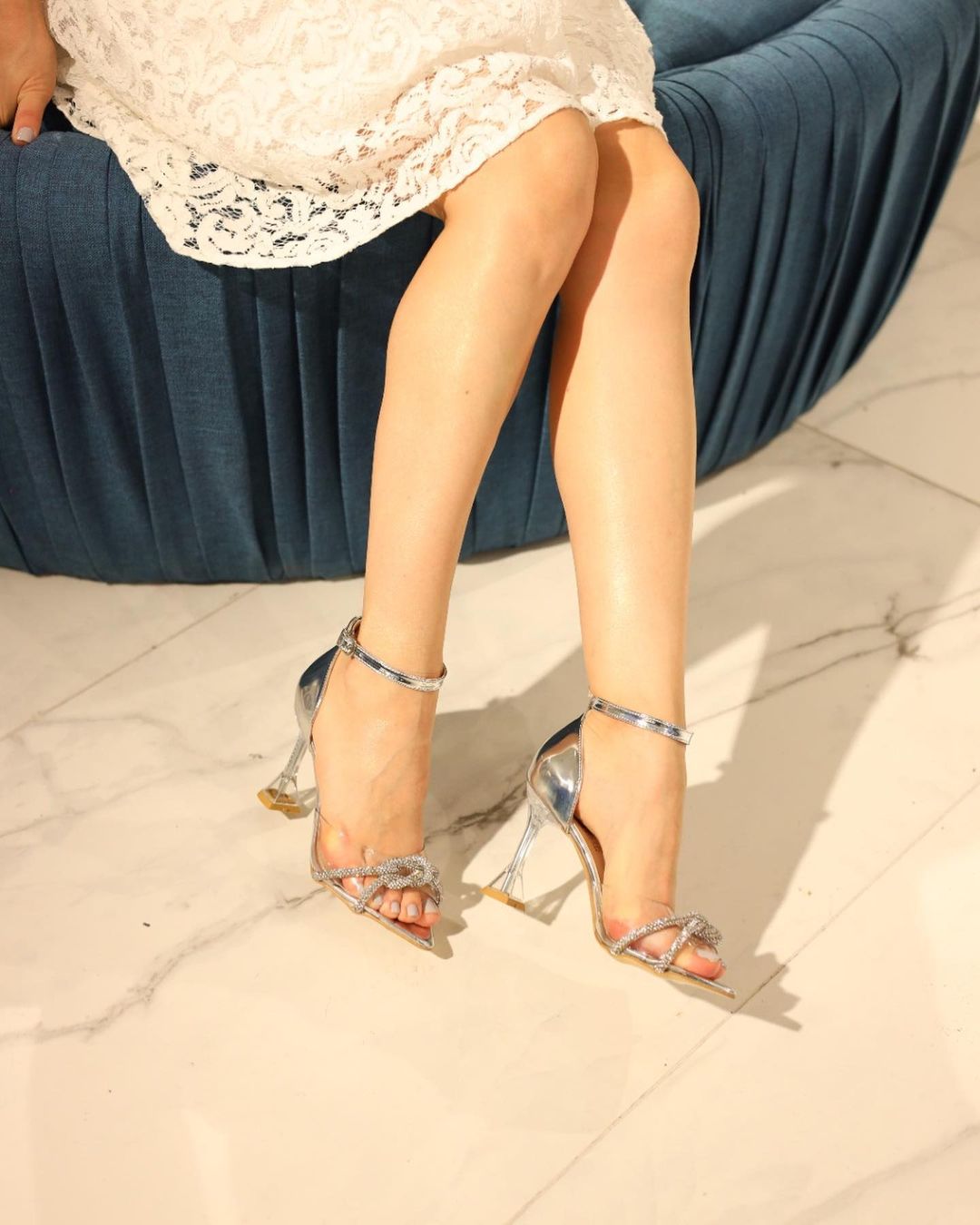 Beach Bridesmaid Shoes
If you need beach bridesmaid shoes for that outdoor wedding, then forget stilettos and go with flats, block low heels, or even wedges. Comfort is key over sandy ground and who says you still can't look glamorous? Whether glittery, embellished, or simple and sleek, be sure to choose a comfortable pair.
@alamedaturquesa via Instagram
i
Save to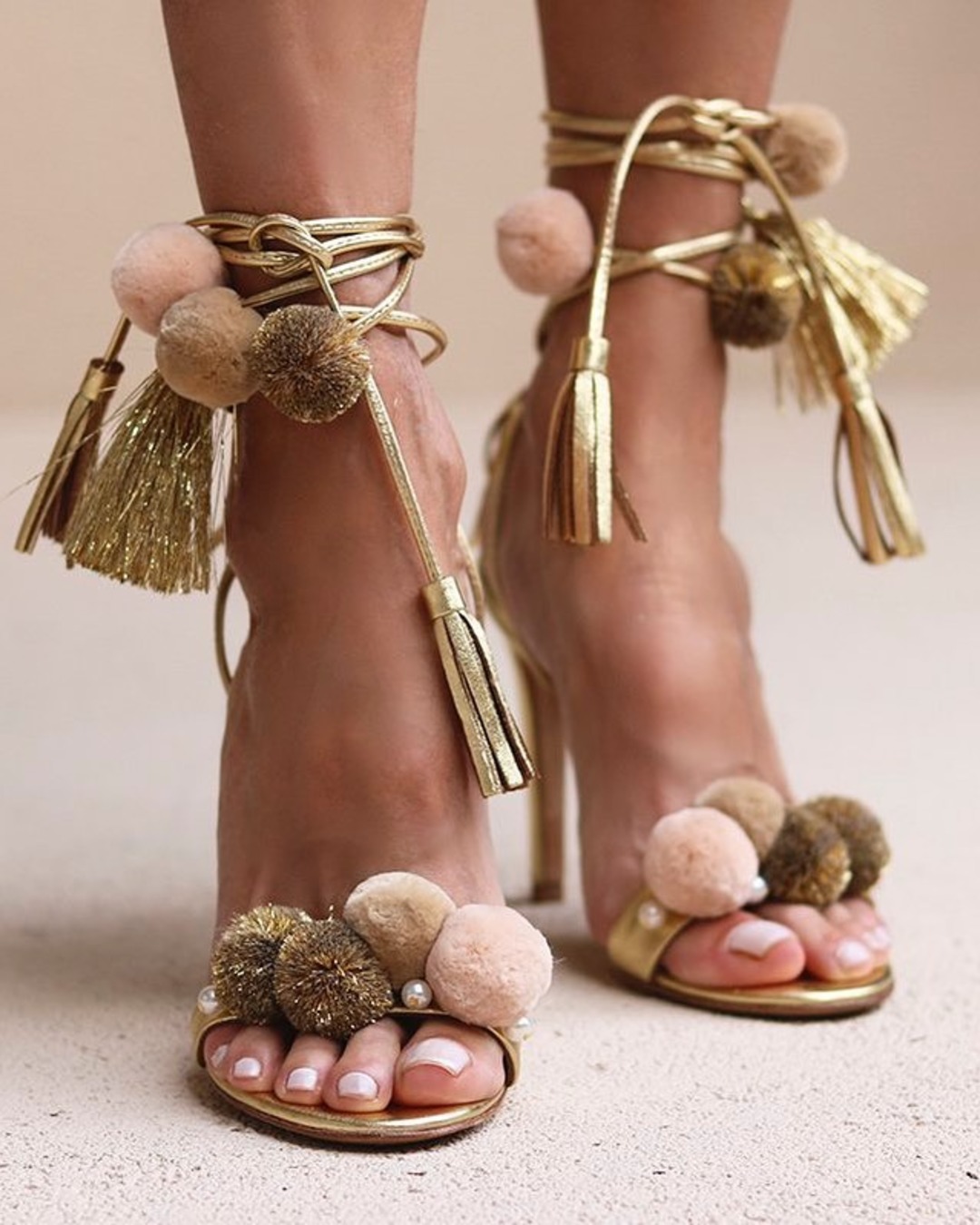 @foreversoles via Instagram
i
Save to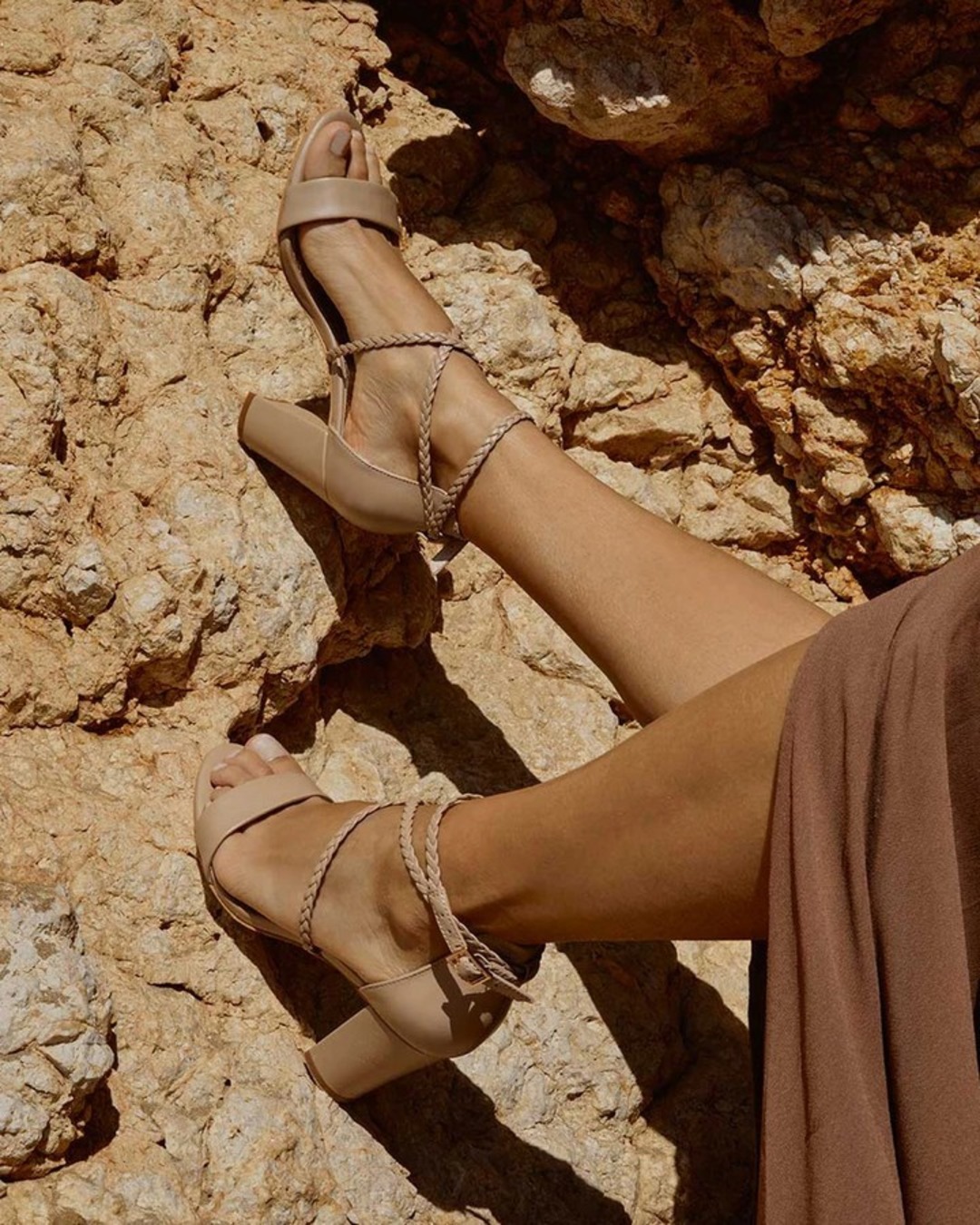 @katewhitcombshoes via Instagram
i
Save to
Finding the right bridesmaid shoes can be as difficult as finding the right dress. With so many styles and colors to choose from, we have helped you round down the best types. You wouldn't want to miss the types of shoes that you can wear to the ball and the picnic. The right shoes to get because you will look great and still get to wear them over and over again after the event is done.