If you are planning a destination wedding, consider Cappadocia wedding for pure romance and awesomeness! We have prepared a great collection of Cappadocia wedding day photos, so you could imagine what it would look like.
We hope these true masterpieces of wedding photography will excite and inspire you as much, as they have excited us.
Cappadocia Wedding Day Photos With Balloons
Source: cakircolorurgup via Instagram, evalendel by via Instagram, farzadzac via Instagram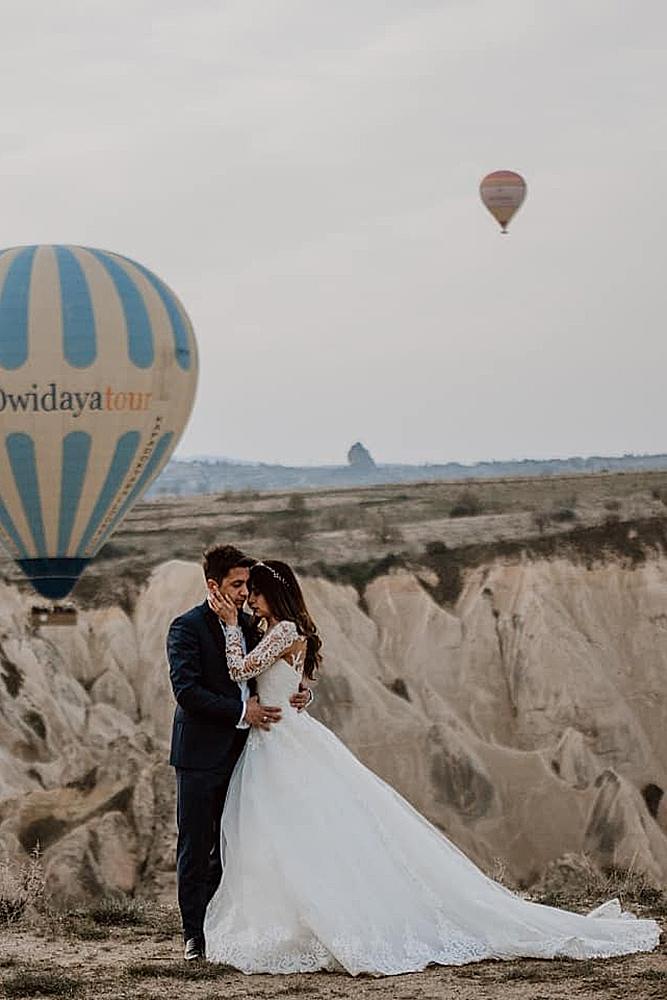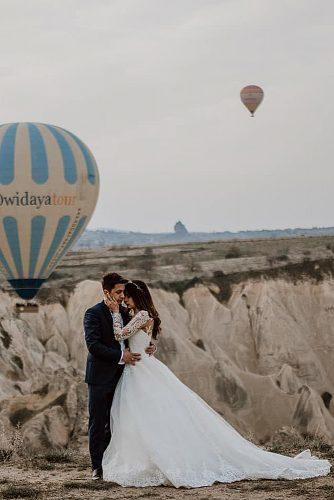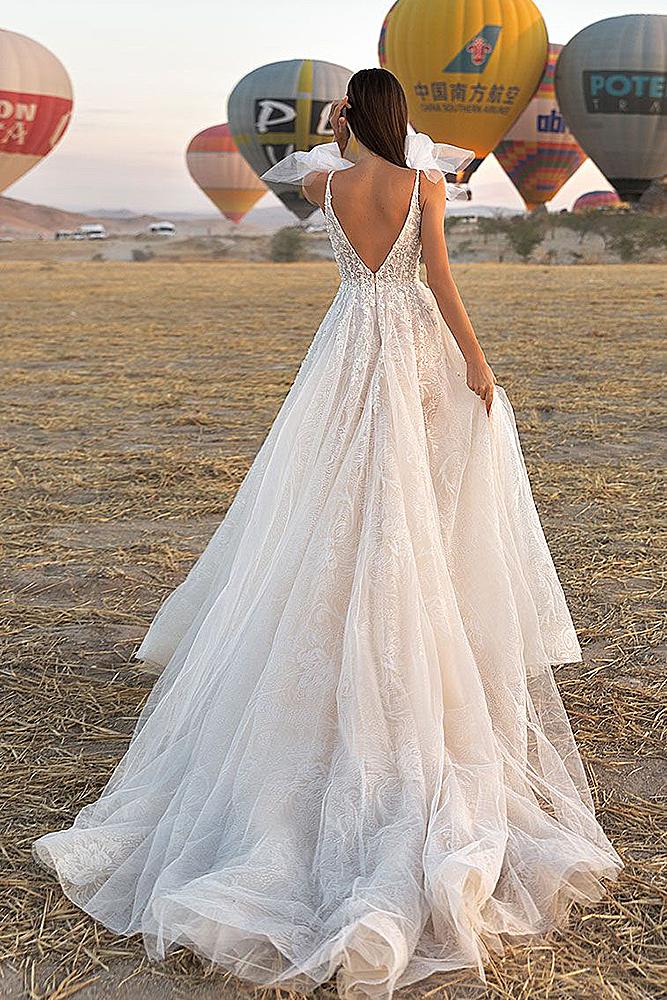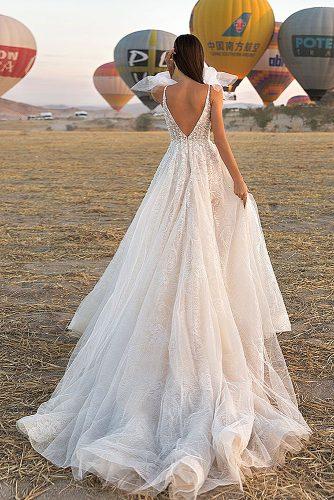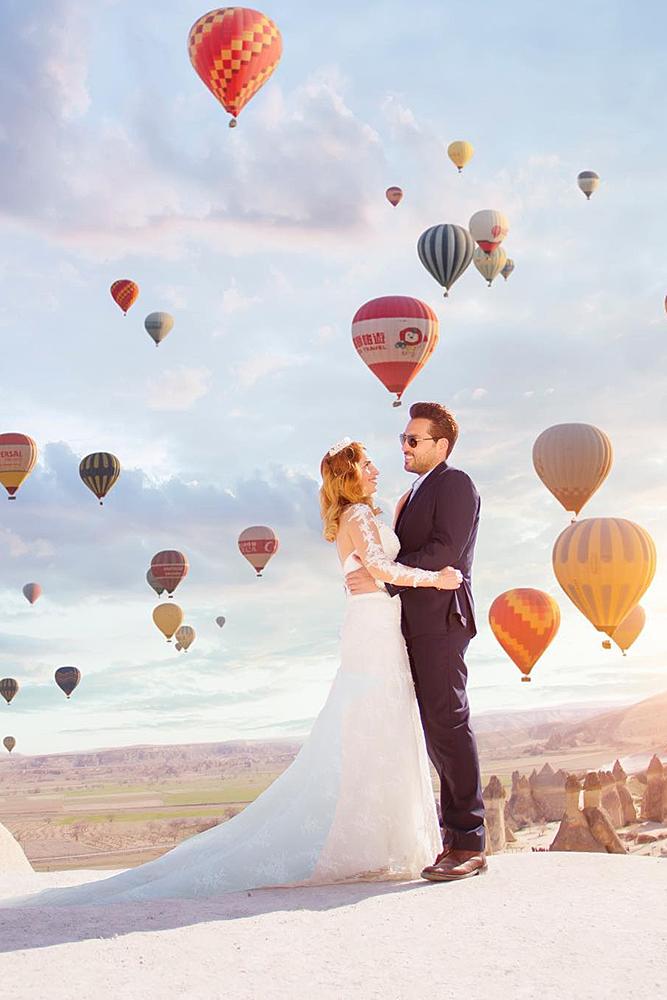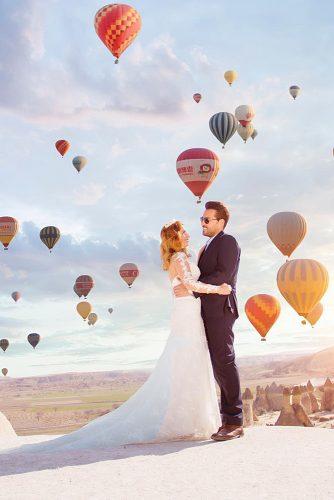 So what makes Cappadocia so special among other wedding places? Cappadocia is a region in central Turkey, widely known for its caves and 'fairy chimneys' rock formations. Ancient rocks, deep canyons – sounds like a great place for a boho or country style destination wedding, right? But there is more!
Breathtaking Sunrise View in Cappadocia
Source: burakyildirim_by via Instagram, cappadociaevent via Instagram, ofleatherandlace via Instagram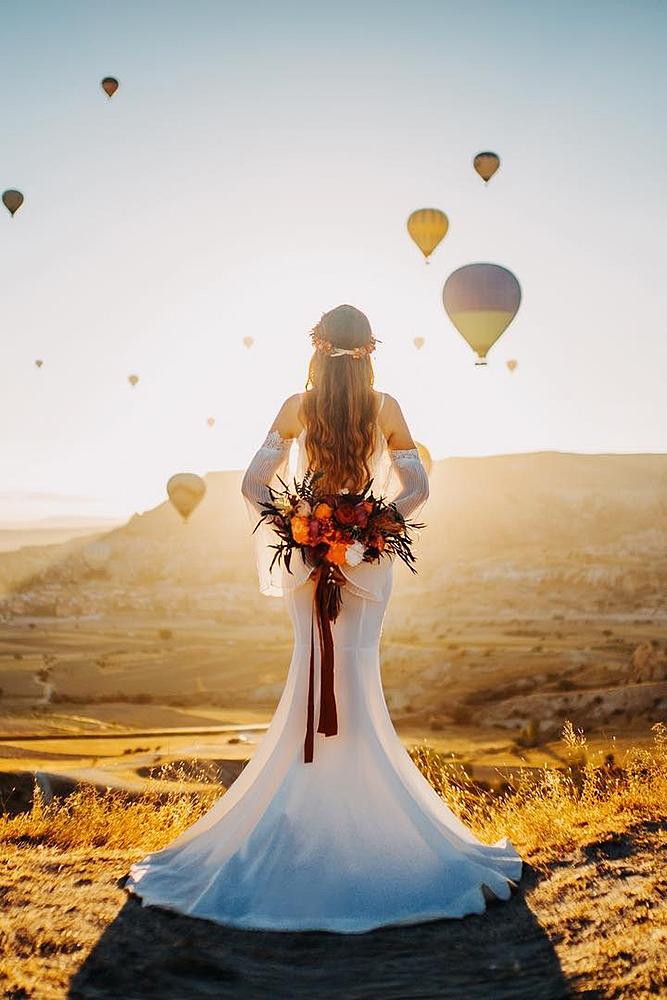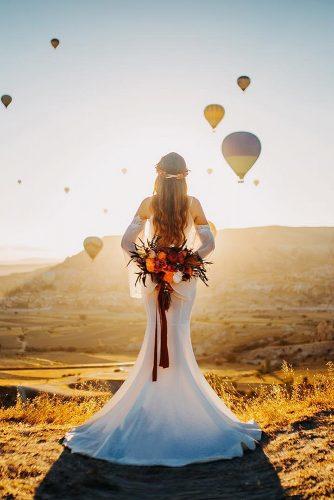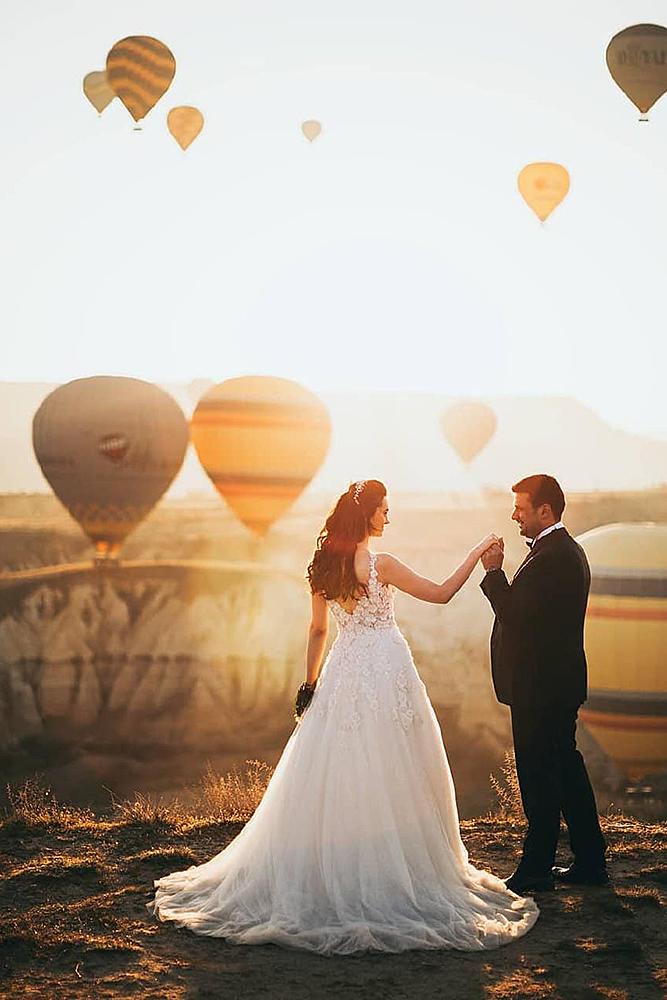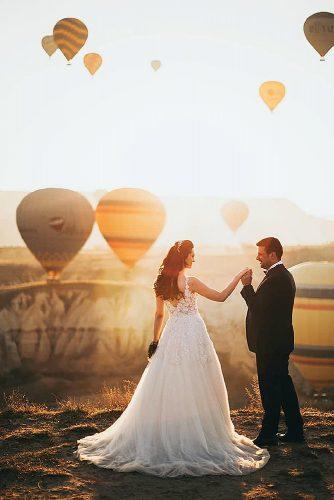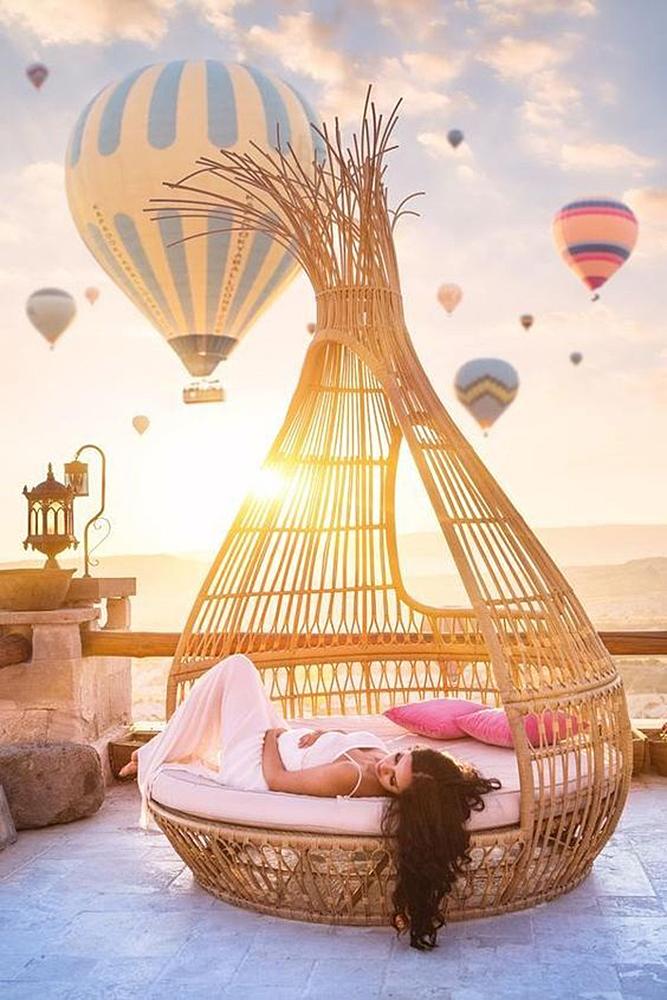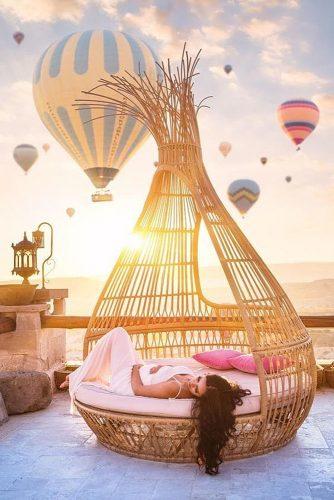 Cappadocia wedding is even more magical than usual weddings in other popular wedding places and locations. A dream of every wedding photographer and every couple, who wants to have the most romantic wedding day photos and video. Why? Because it is the world's most popular place to go hot air ballooning!
Amazing Cappadocia Photo Ideas
Source: cappadociaballoonflights via Instagram, hobopeeba via Instagram, damirkuzhumov via Instagram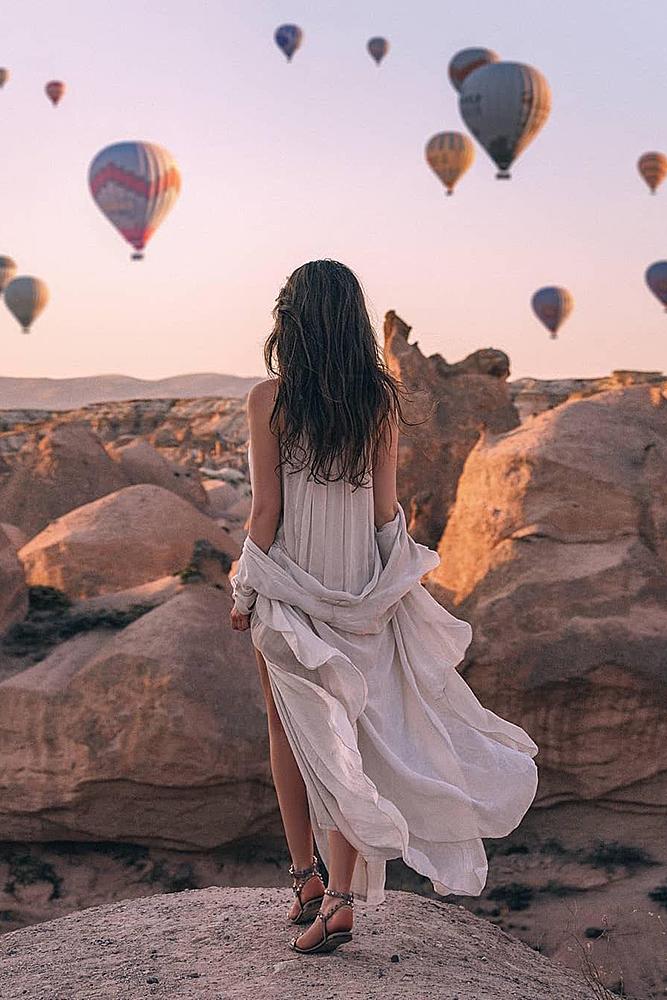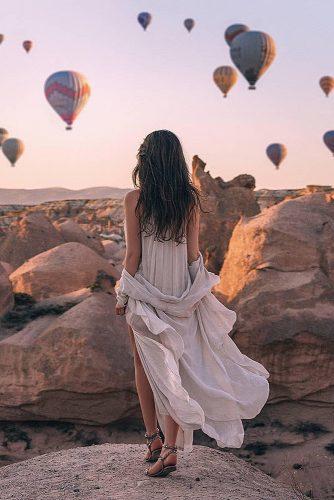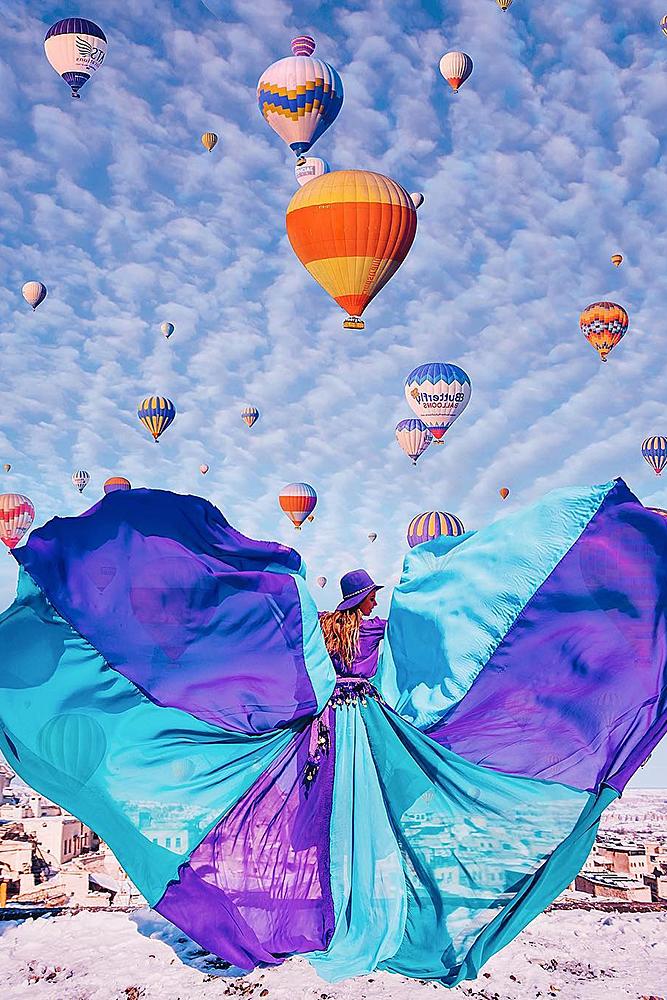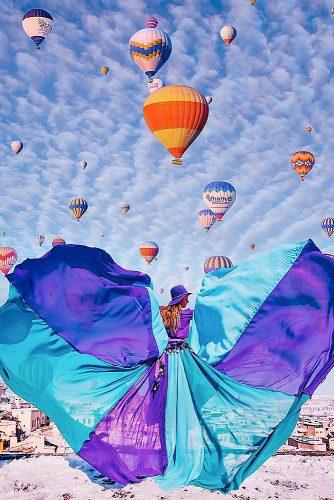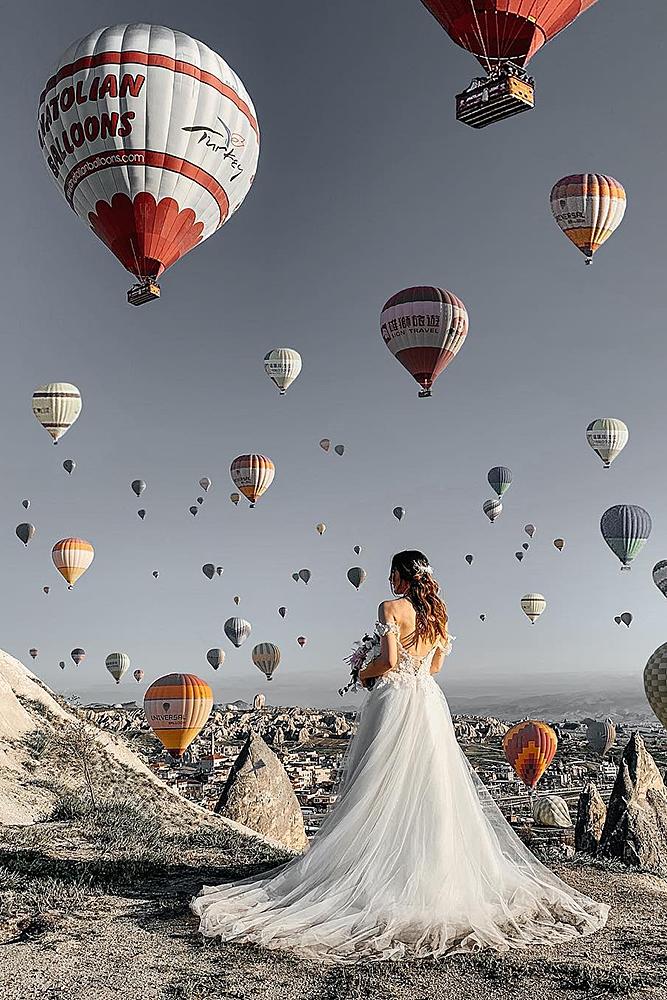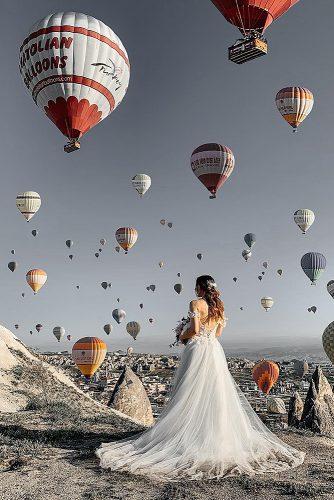 Cappadocia hot air ballooning is a once-in-a-lifetime experience! Panoramic views of the region are amazing, be it summer or winter. You'll fall in love with its thick layer of snow in winter, caves, and vineyards in autumn, rocks and awakening nature in spring, and hot desert in summer. Cappadocia wedding photos and experience is absolutely breathtaking – just imagine you, the love of your life, sunrise, and lots of airborne hot air balloons…
Romantic Newlyweds Photos in Cappadocia
Source: damirkuzhumov via Instagram, luisas.secret via Instagram, grace_loves_lace via Instagram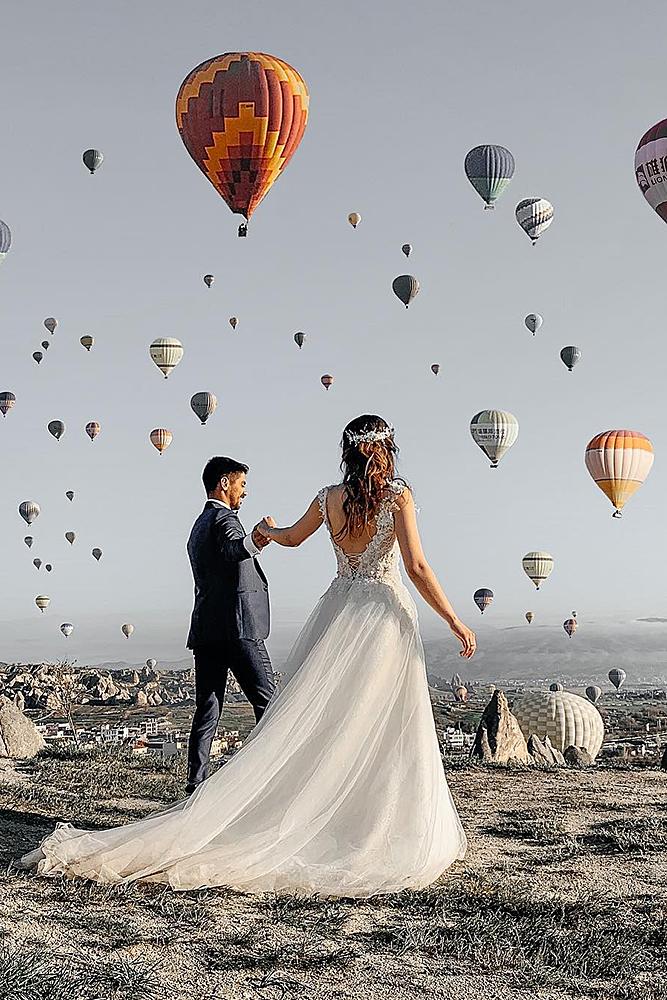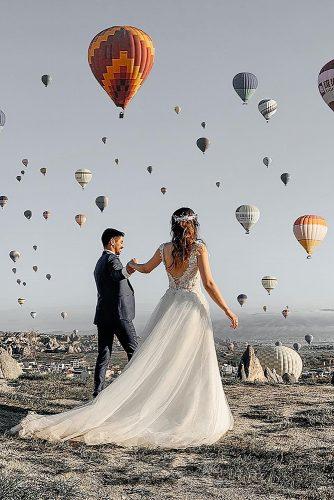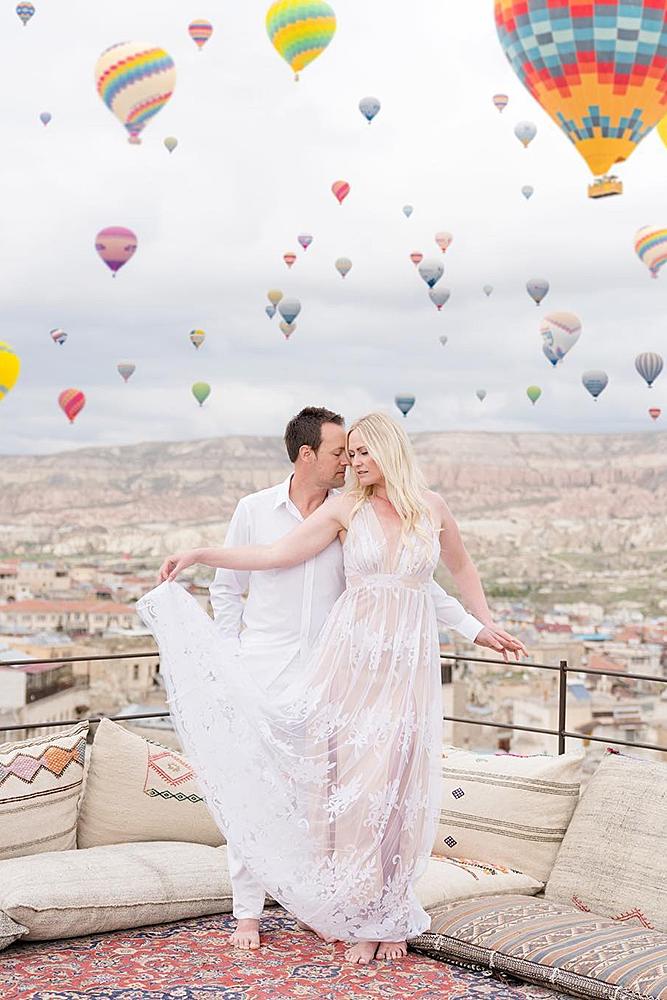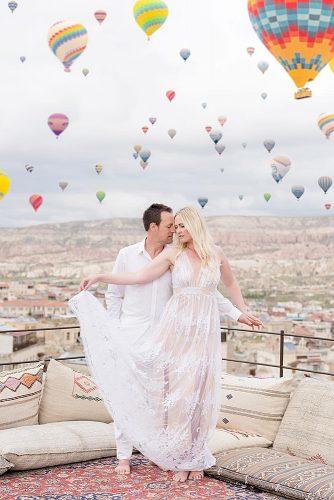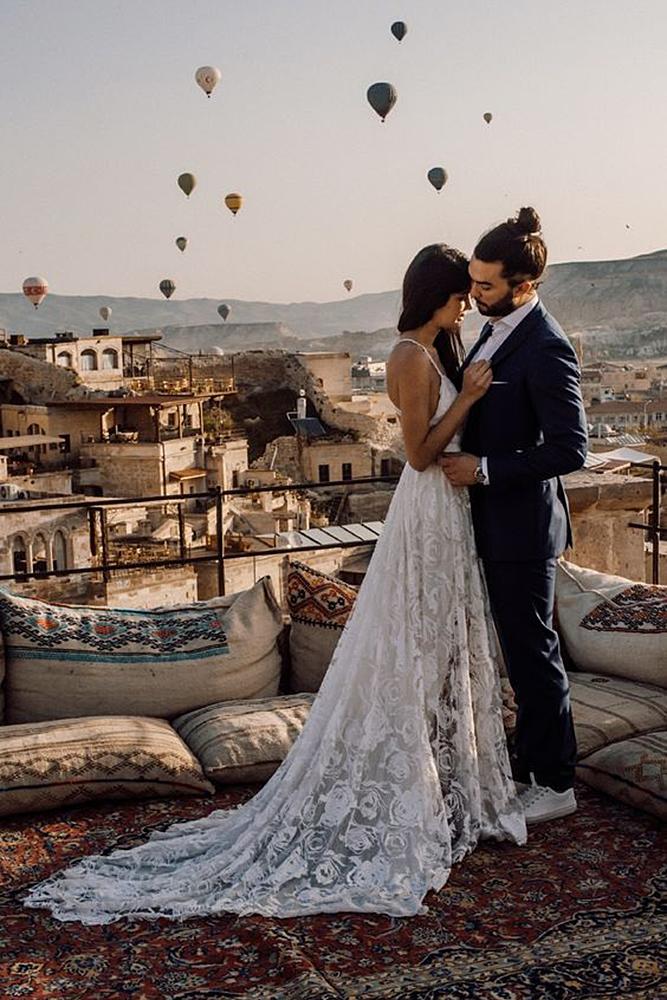 You, your fiance and your wedding photographer are sure to love the idea! Weird shapes of rock formations and balloons everywhere make the view surrealistic and truly magical.
Inspired already? Well, what are you waiting for? Book a flight, find your photographer, and enjoy your own romantic Cappadocia wedding photos!
Main photo: burakyildirim_by