Engagement gifts aren't always necessary, but they sure are appreciated! If you have a close relationship with the bride – like best friend or immediate family – or won't be able to the ceremony, or simply want to give a little something extra, this is the perfect opportunity. Follow along and find some surprisingly creative and tasteful ideas to fit every budget.
Gorgeous baskets, elegant bottles with alcohol, nice sweet presents. And maybe something sweet or creative? There are a lot of ideas, the best ones are collected in this article especially for you. You just need to make your choice!
First, we asked our specialists to weigh in on whether or not you need to celebrate the future mister and Mrs. with a gift right off the bat.
Do you give engagement gifts?
Engagement gifts are not entirely necessary. You're already spending money on wedding gifts, travel, accommodations, and wedding outfits. But, if you're the type of person who wants to show their love as the couple celebrates their pending nuptials, this list will help you find the perfect engagement gifts.
What is an appropriate gift for an engagement party?
Buying a great gift for the bride and groom is usually harder than you expect. Sometimes you're working with a tight budget, sometimes you're not super close with the couple, and sometimes you're gifting a good amount of cash but still want to add a little something special. The following ideas are meant to work your budget, your relationship with the couple, and your desire to get them something unique.
Engagement Presents From Glass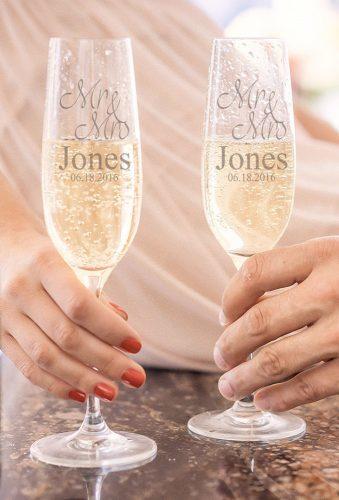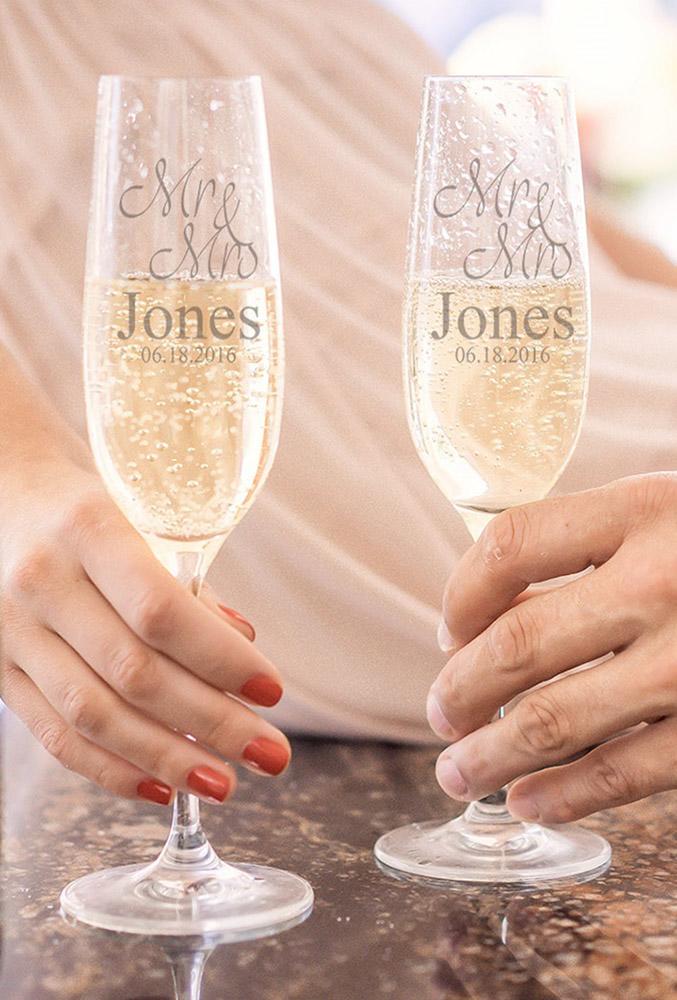 Etched glass is always a classy choice and makes for some cute engagement gifts. Coming in at a comfortable range of prices depending on the quality you're after, you can choose from wine glasses, champagne glasses, beer steins, whiskey tumblers, or mix and match for Him and Her.
Engagement Gifts For Her – Basket Ideas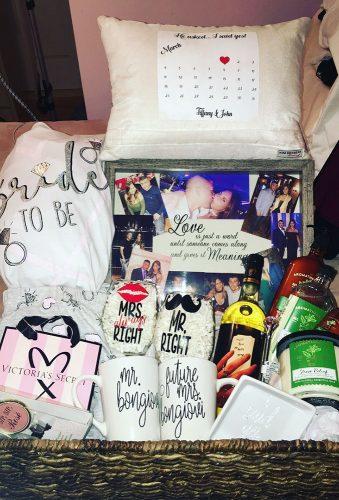 Gift baskets will never go out of style and they're always well-received. Choose from a pre-selected assortment of items or hand select the perfect combinations that you know they'll love. Use these as engagement gifts or even as wedding gifts. Again prices range so his & her gift baskets are a great option for any budget. You can expect a mix of modern and traditional engagement gifts in these baskets.
Creative Engagement Gifts For Best Friends
The happy couple has just created their first happy memory as a family and they're going to be creating plenty more. Help them capture these memories with elegant picture frames. Send your engagement gifts for best friends by showing how well you know them. Choose a specific frame for that wall or desk you have in mind.
Sweet Favors As Engagement Gift For Sister
It's a happy moment when someone you know announces that they're engaged. It's even sweeter when it's a family member. Let your sister know just how sweet she is with these delectable engagement gifts. Even if you're already getting her something grand, this little exta engagement gift for sister is very appreciated.
Engagement Presents With Alcohol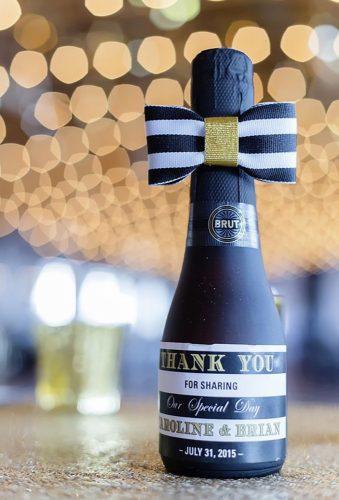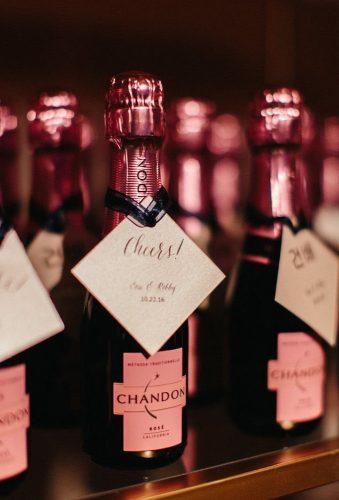 A nice bottle of wine, champagne, or scotch are great engagement presents for almost every couple. Take it to the next level with a custom label. Choose a fancy font and make sure to include their names, wedding date, and your personal message.
DIY Presents – Unique Engagement Gifts
Whether you're on a budget or super creative, DYI is the best engagement gifts you can give. Try your hand at a simple etched candle, custom picture frame, or unique item of your own creation. Follow the wedding theme whenever possible like with this hand carved wood for a rustic wedding.
Ideas With Date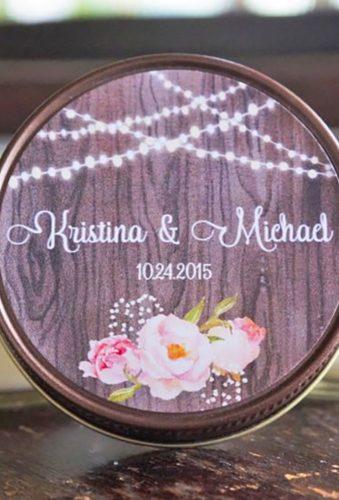 A nice gift for the home is great, but a gift that celebrates the couple's Big Day is even better. There are plenty of thoughtful gifts for couples that you can etch or print the wedding date like our favorite "This is where we met" frame. Be unique and be personal.
Cute Engagement Gifts For Couples Who Have Everything
If you dread buying gifts for couples who have everything, you're in luck! Newlyweds have just opened the door to a whole new world of things they don't have yet. Be first in line with a cute set of Mr & Mrs engagement party gifts like these adorable silver spoons or bath towels.
Cheap Engagement Gifts To Save Money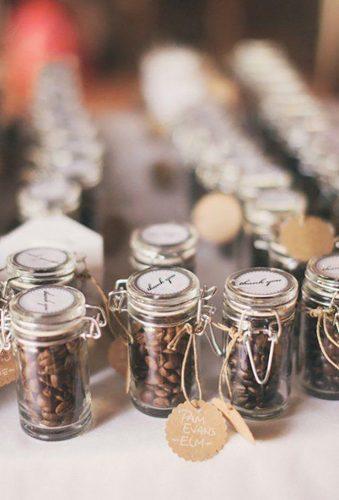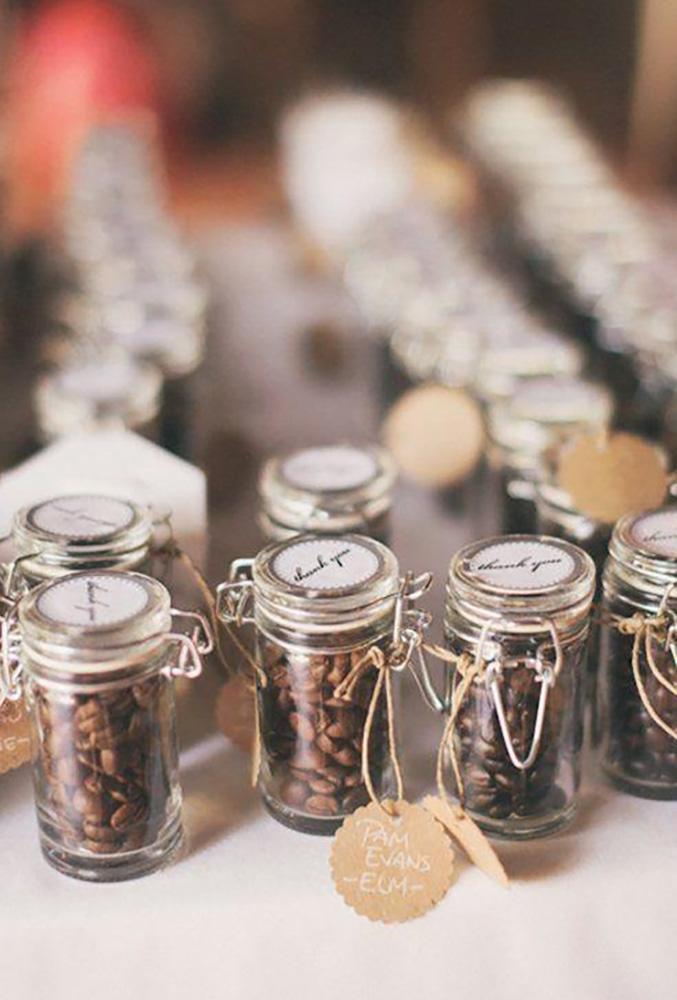 If you don't want to break the bank, but still gift the happy couple with memorable and thoughtful cheap engagement gifts, look no further than adorable trinkets. Something decorative like Craft Coffee Beans will brighten up just about any space. Something functional like a jar of matches with a custom label will look pretty AND come in handy when it's time to cuddle up next to the fire.
Personalized Engagement Gifts – Best Ideas
A personalized gift is, well, personal. A set of mugs or pillow case may not seem like a big deal, but these are gifts that they can appreciate on a daily basis as opposed to one big "wow". It's like the wedding gift that keeps on giving. This recommendation is perfect as engagement gifts from parents.
Engagement Gifts From Parents – Spa Session For Couple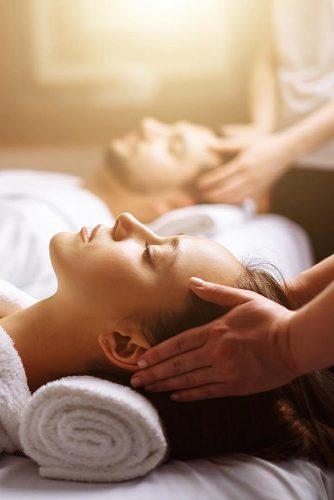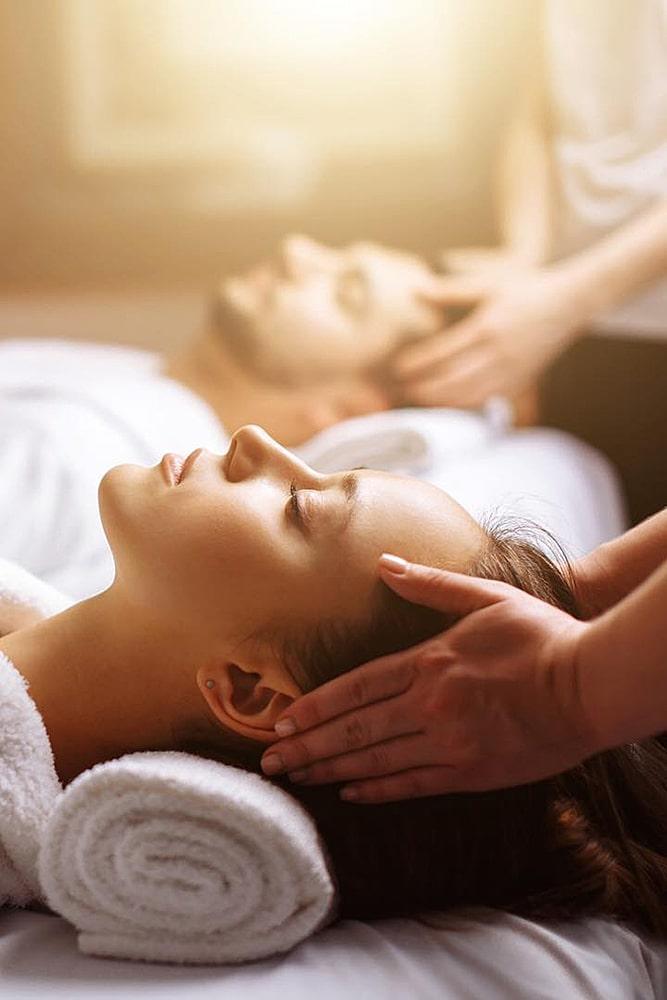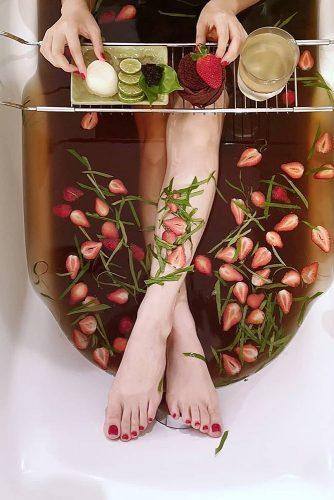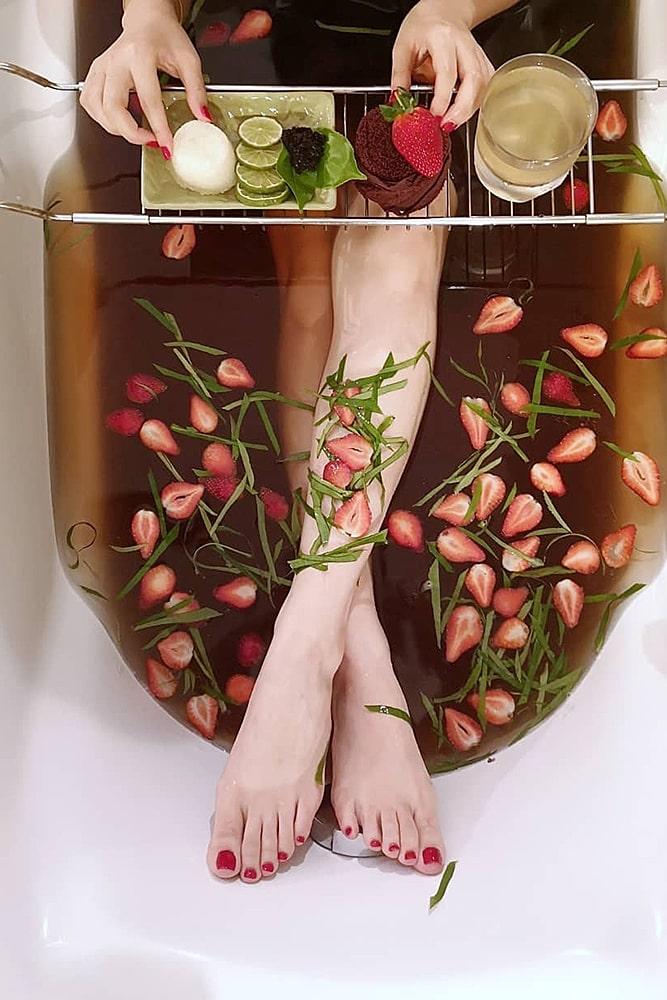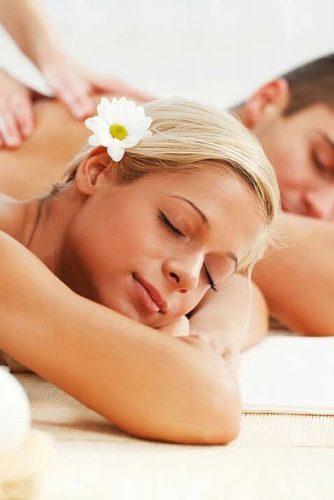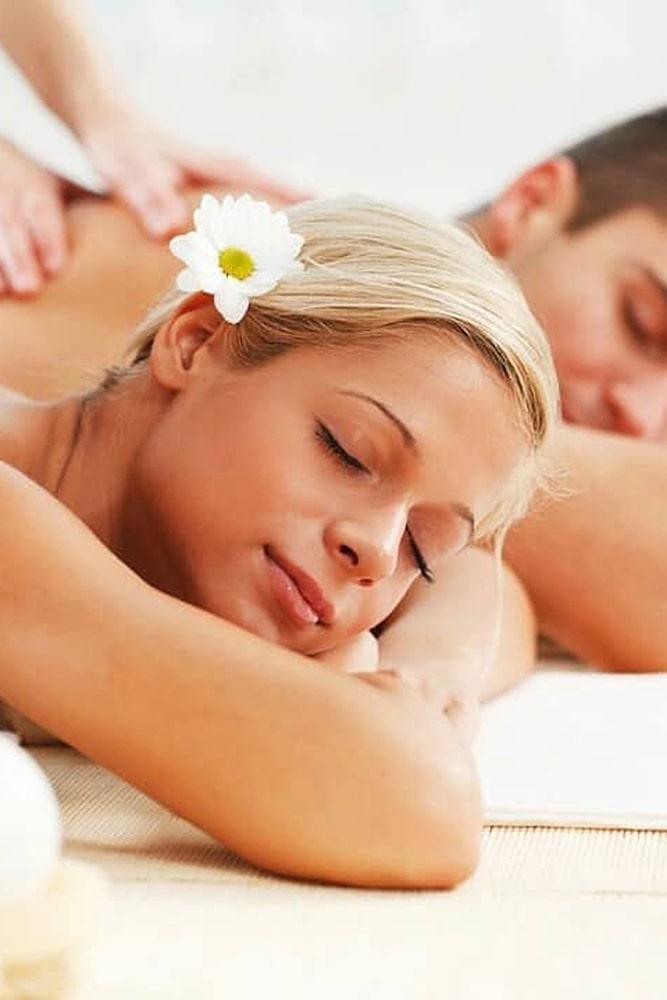 The couple that relaxes together smiles together, so give them the unique engagement gifts of a spa day and down time! No matter how 'manly' the groom is, there's no man on the planet the can resit a deep tissue massage. This is extra special for parents to give. You know better than anyone else how valuable relaxing is.
Engagement Gift For Daughter – Custom Dessert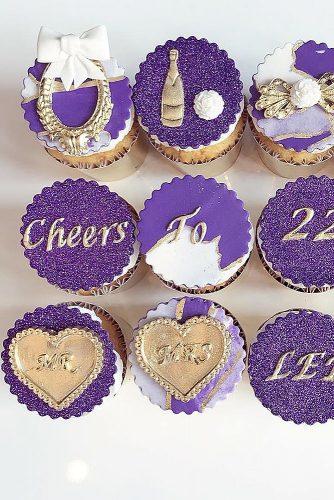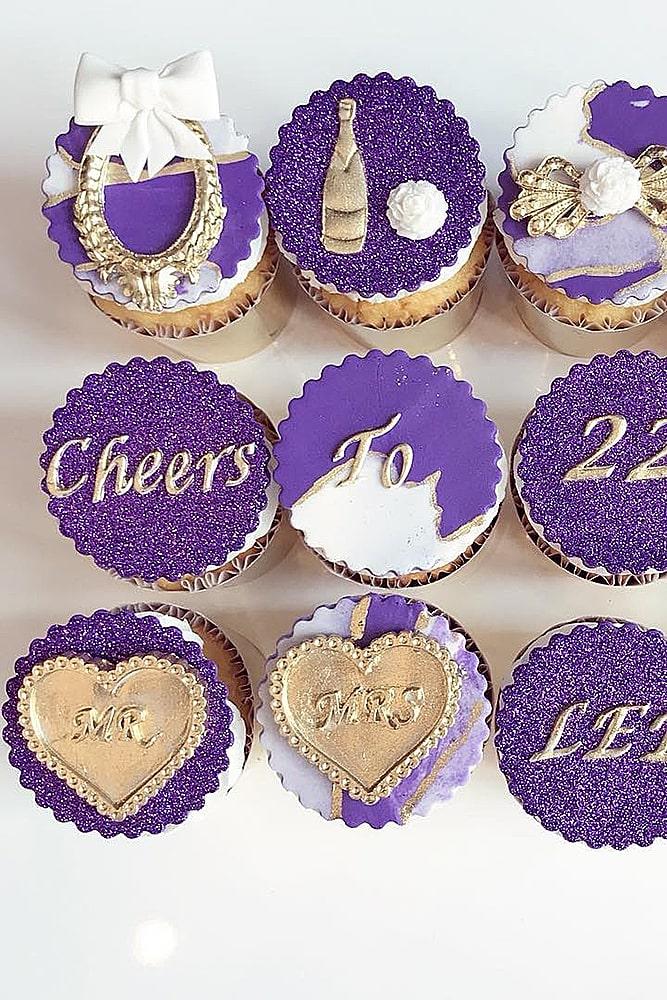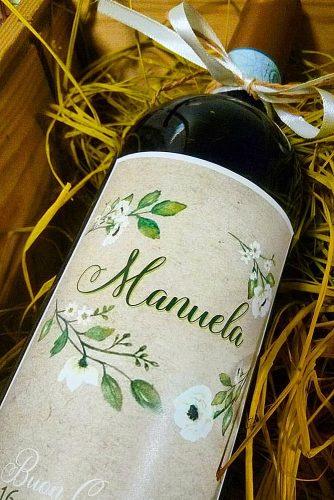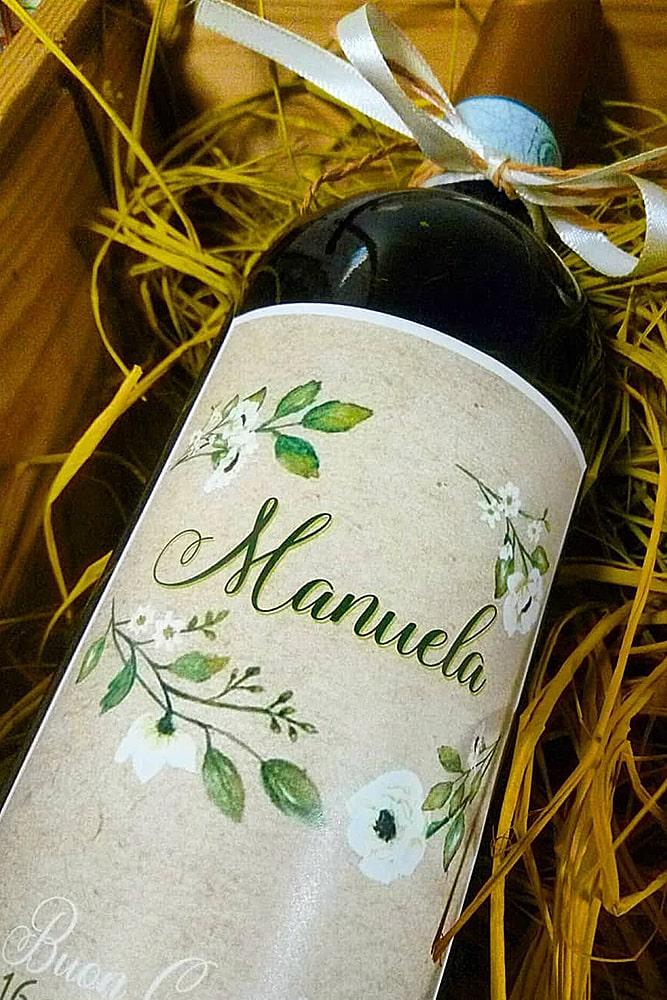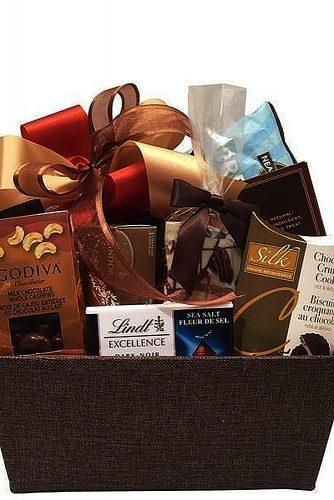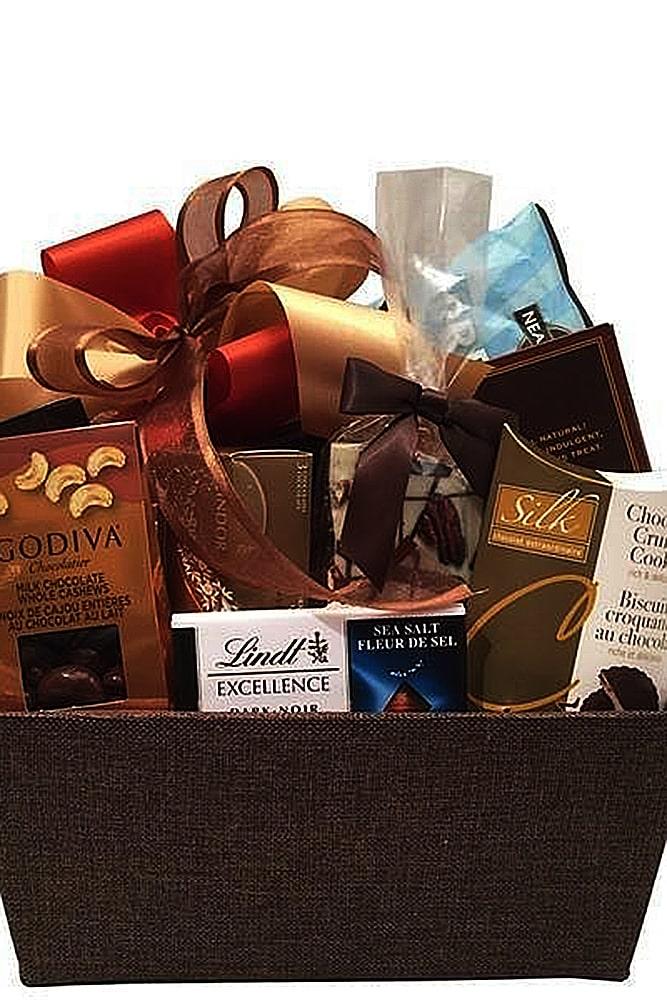 For newlyweds with a sweet tooth there's no better gift than a custom dessert. Assemble a selection of chocolate covered blueberries and truffles, or craft a unique ice cream flavor as your unique engagement gift for daughter.
Gifts For Couples With Photos And Frames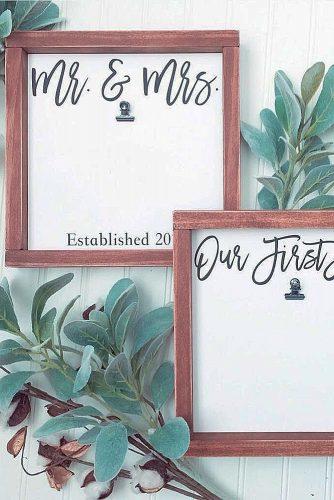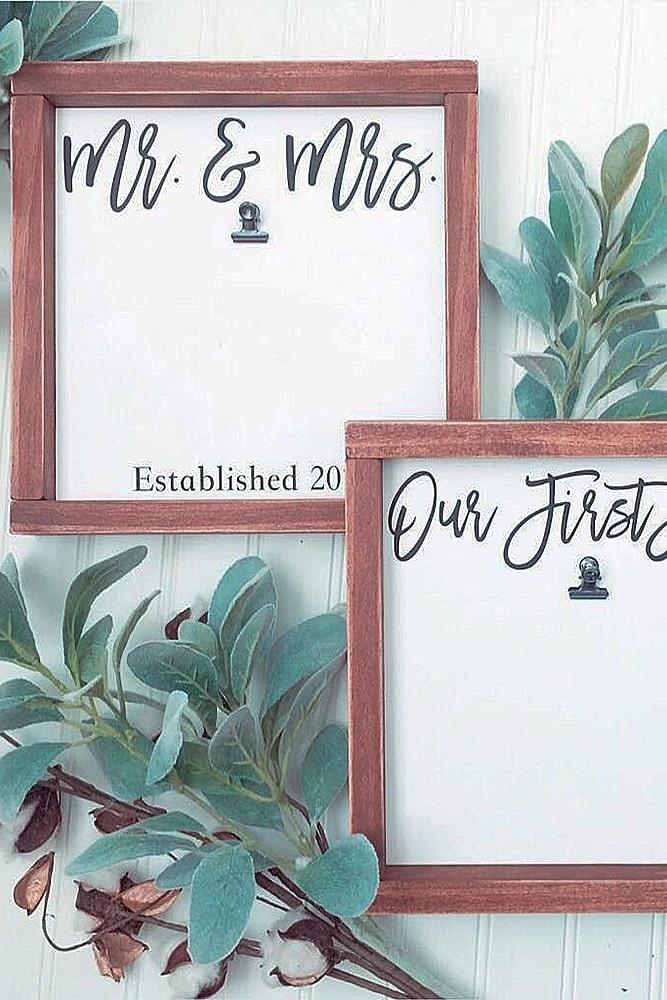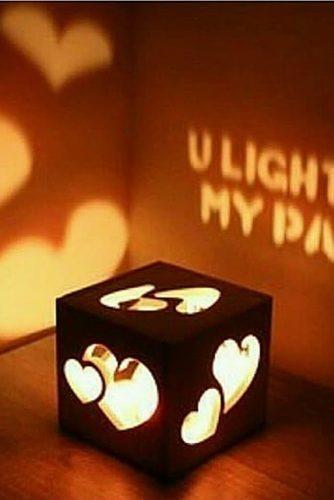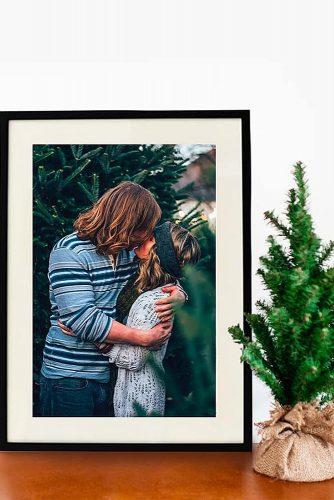 For couples starting a brand new life together there's no better gift than a head start on turning their house into a home. Home decor like a personalized canvas print or LED light shadow box will look great on their walls and tabletops, and will be a constant reminder of the love they shared on their wedding day.
Traditional Engagement Gifts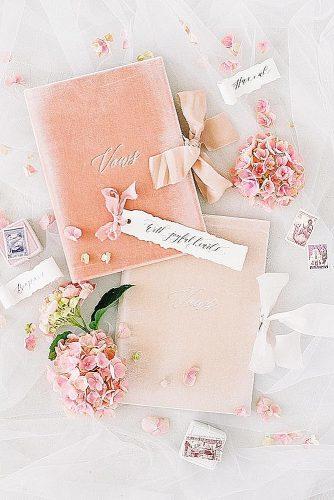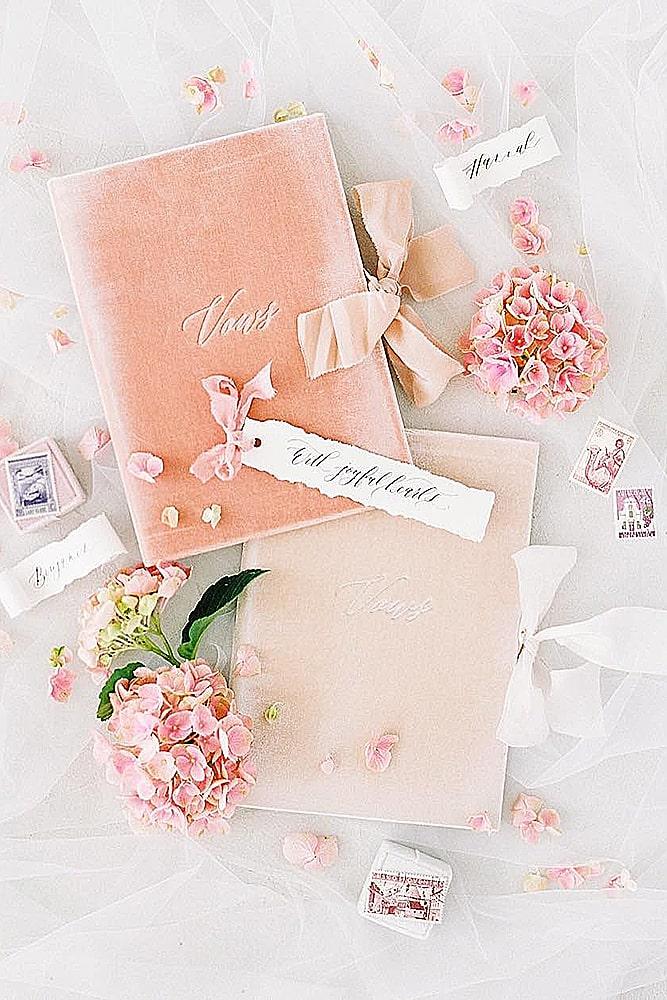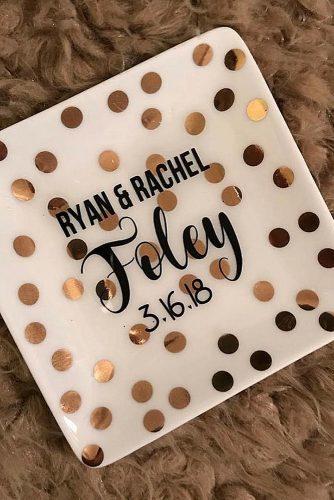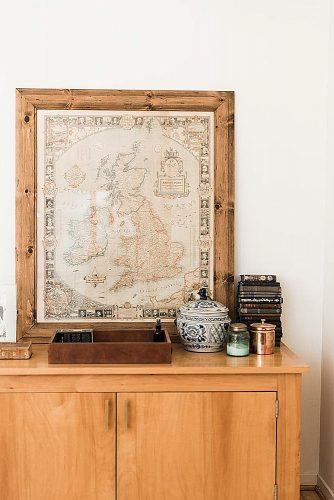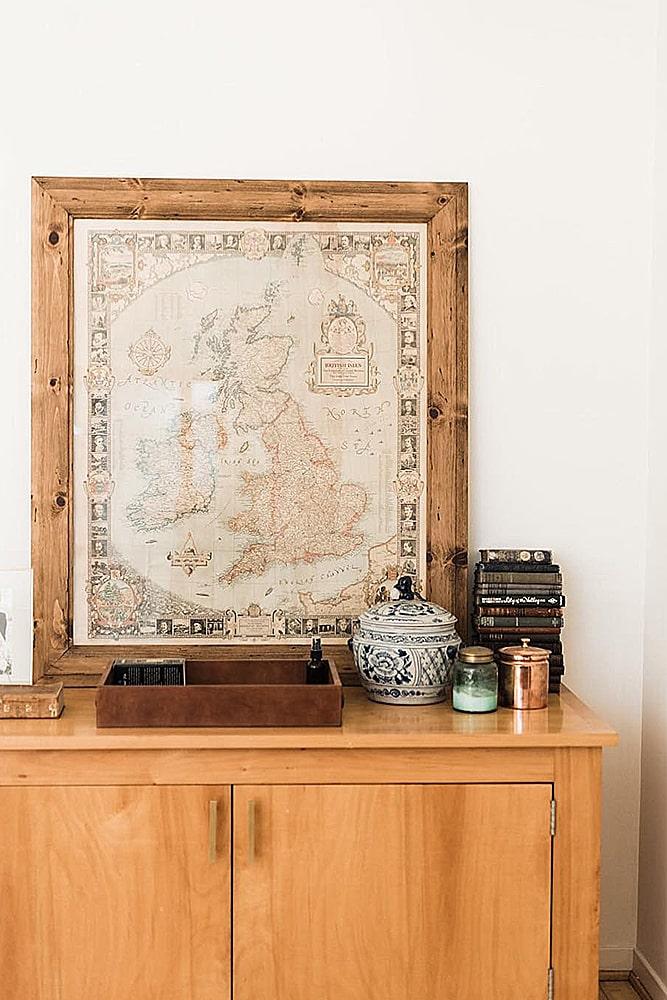 Wedding are about bringing friends closer and making families bigger. Certain items like the guestbook, wedding ring dish, or precious family heirloom will represent this for a lifetime and make for a tear-jerking wedding gift.
Engagement Party Gifts For Travelling Couple – Passport Case & Luggage Tag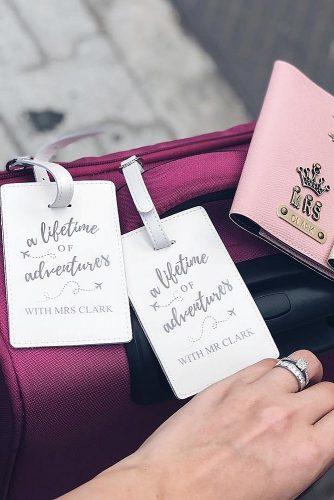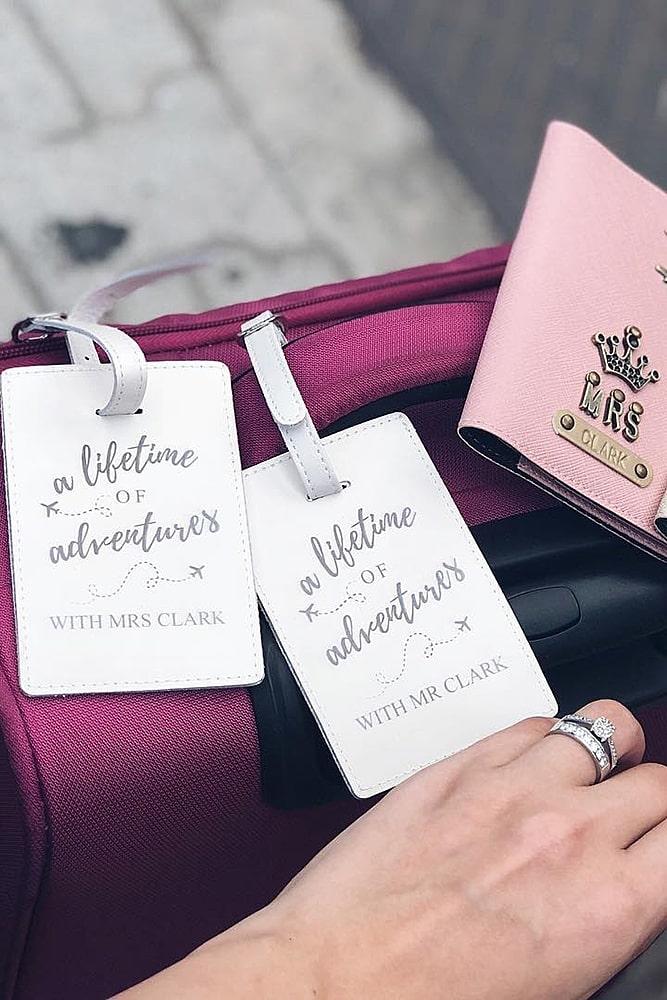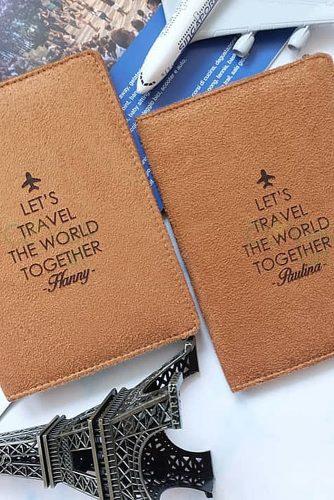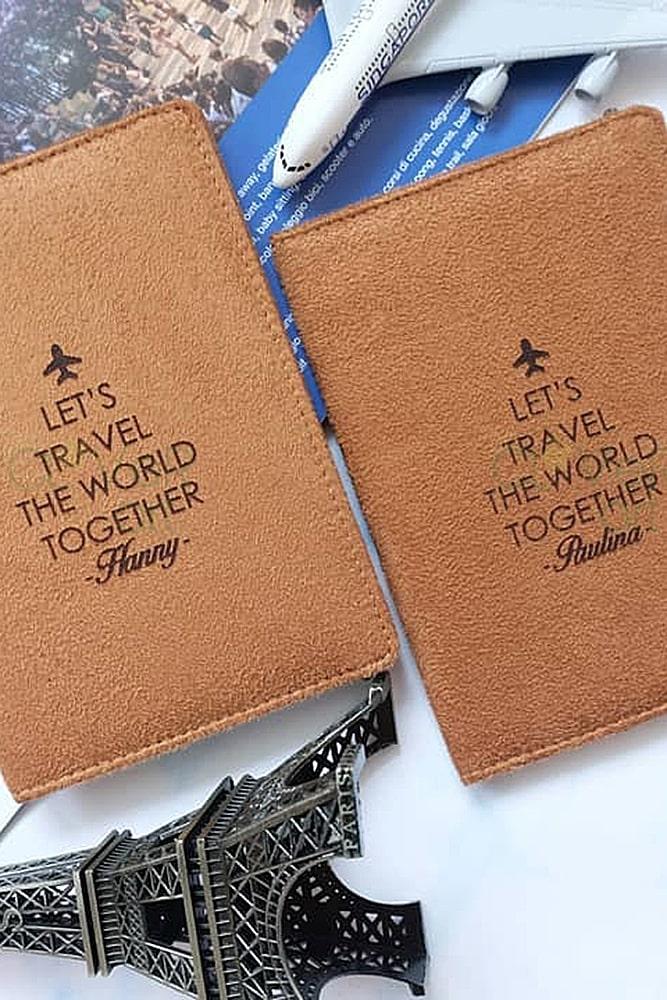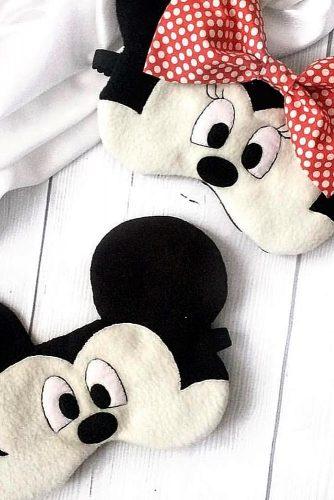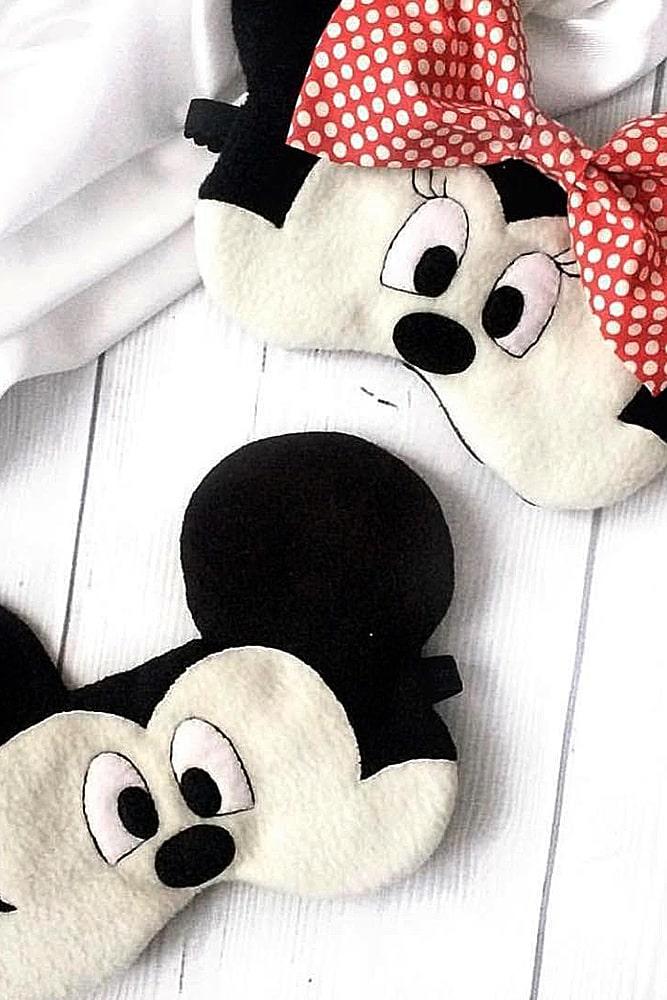 The newlyweds are about to set off on their honeymoon and have a lifetime of family vacations to look forward to. Send them off in style with – extremely appreciated – passport cases, sleeping masks, or personalized luggage tags. It's hard to justify buying these things for yourself and very touching one someone does it for you. These personalized engagement gifts always go over well.
Engagement Gifts For Couples Living Together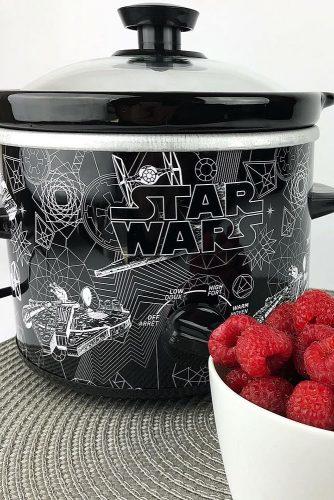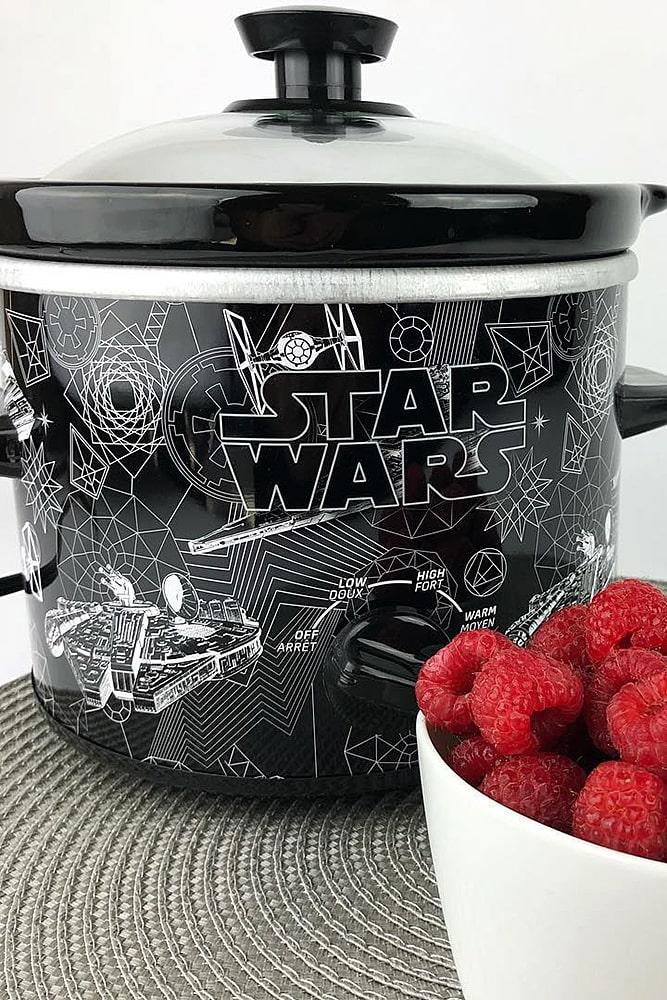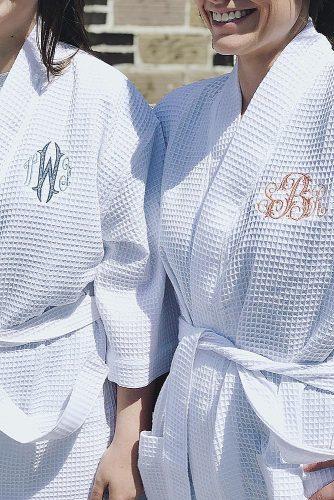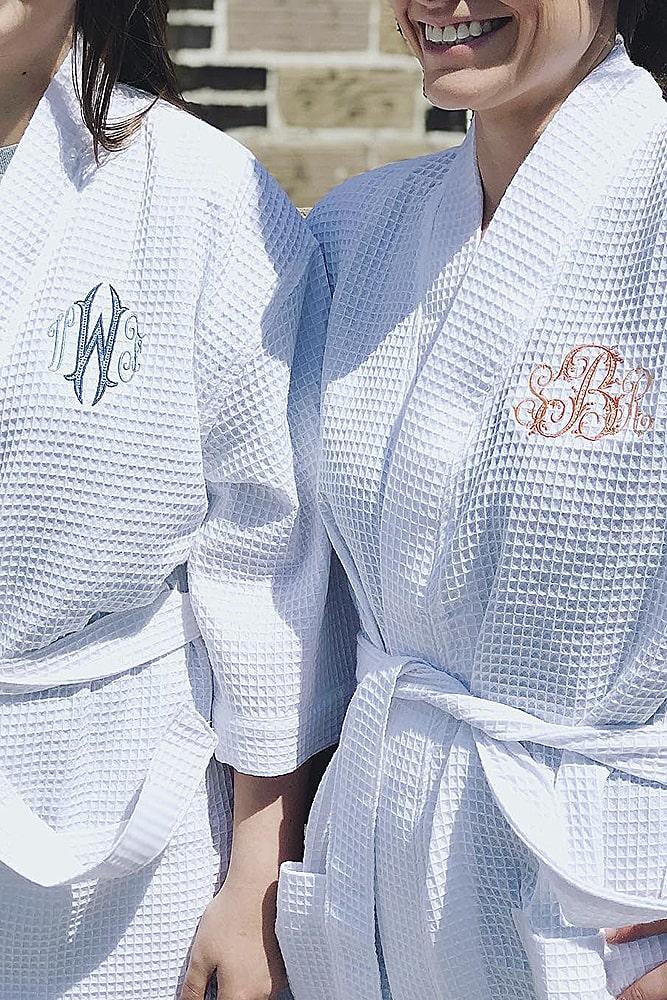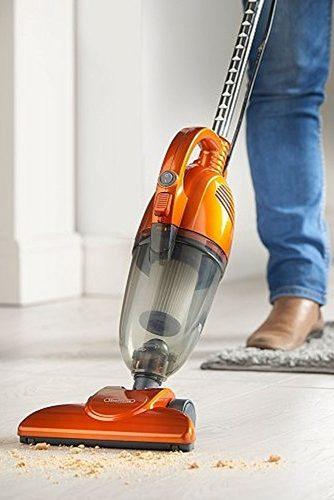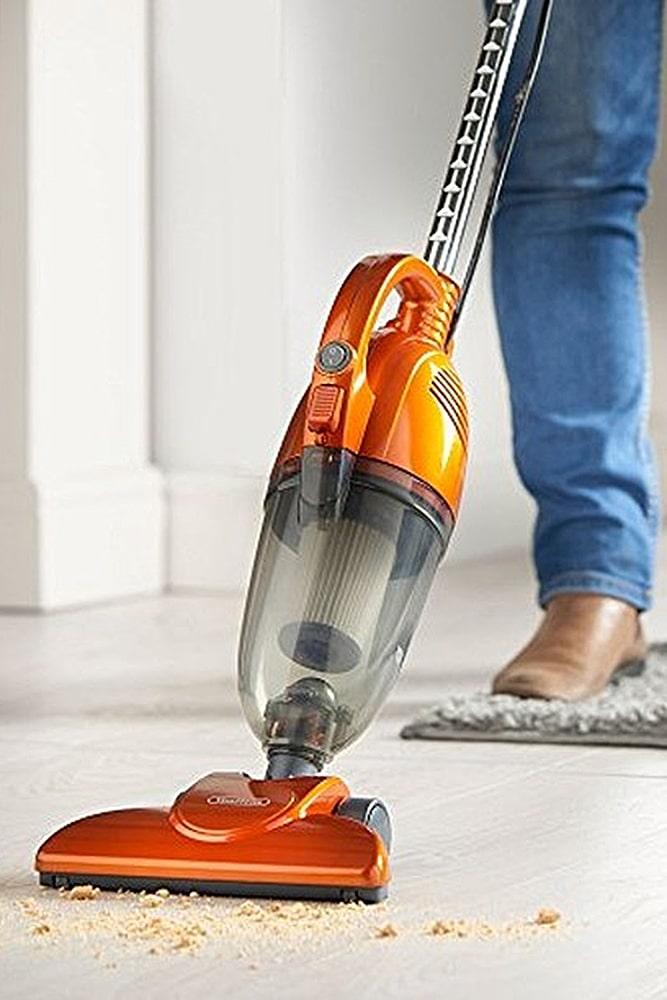 The difference between a house and a Home is love and pride. Cooking items like this crockpot that let you spend hours in the kitchen together. Household items may not seem glamorous, but it's the little things that truly matter in the end and very convenient engagement gifts for couples living together.
Congratulations On Engagement Gifts With Flowers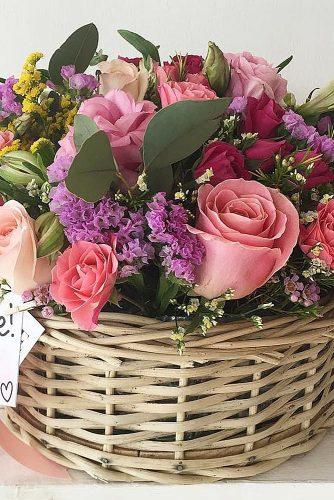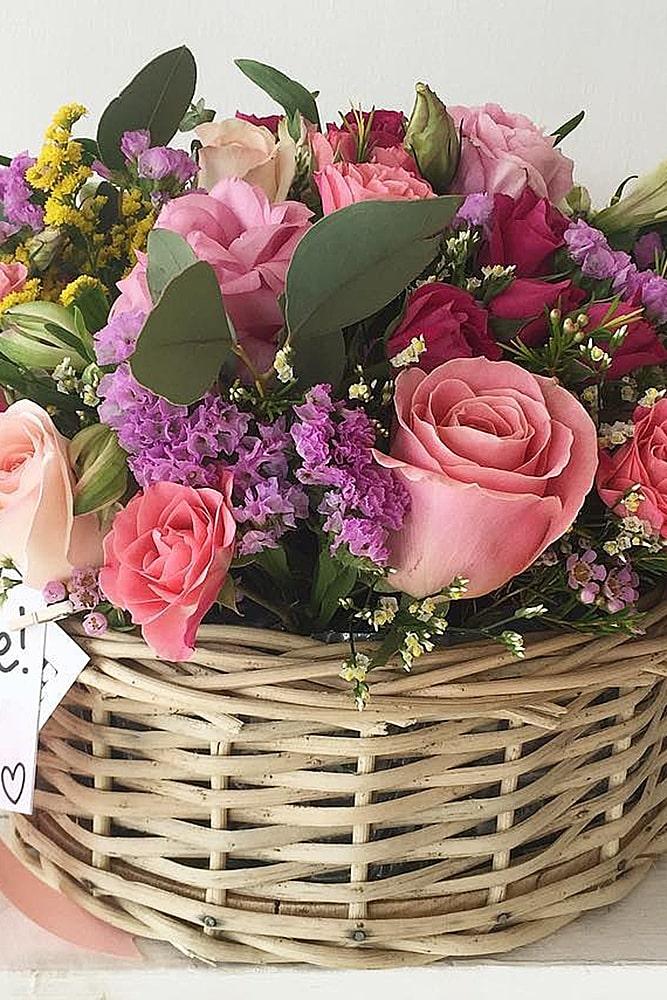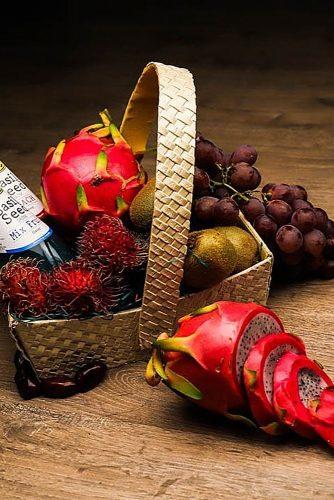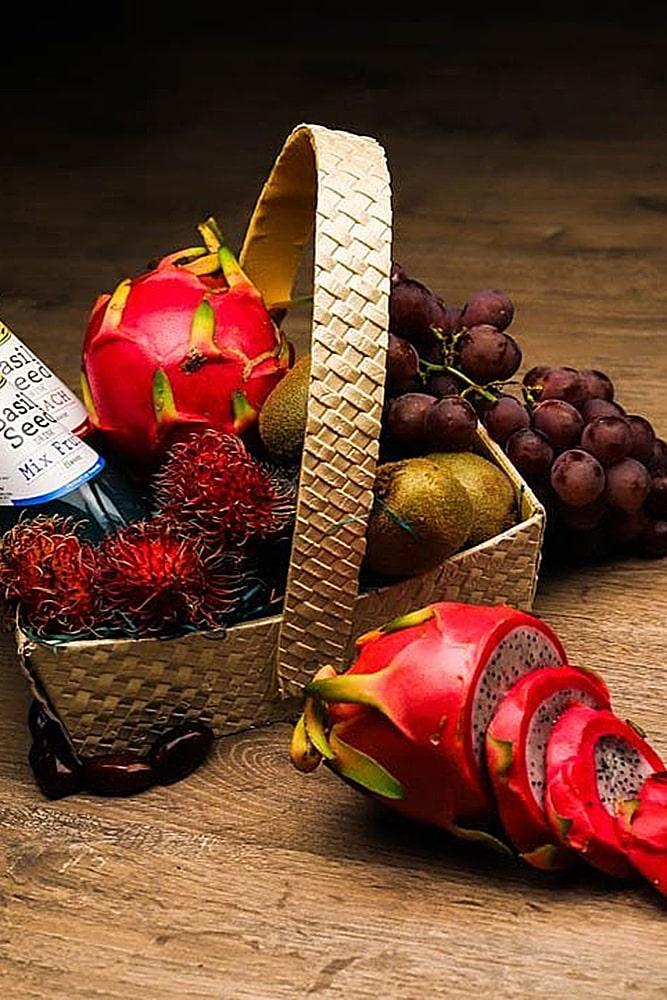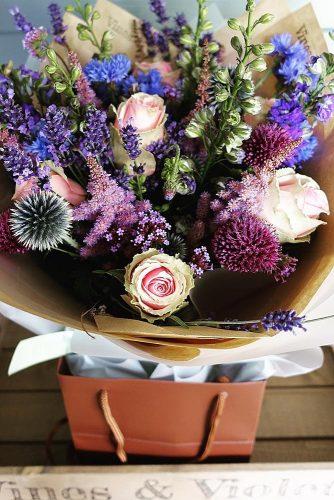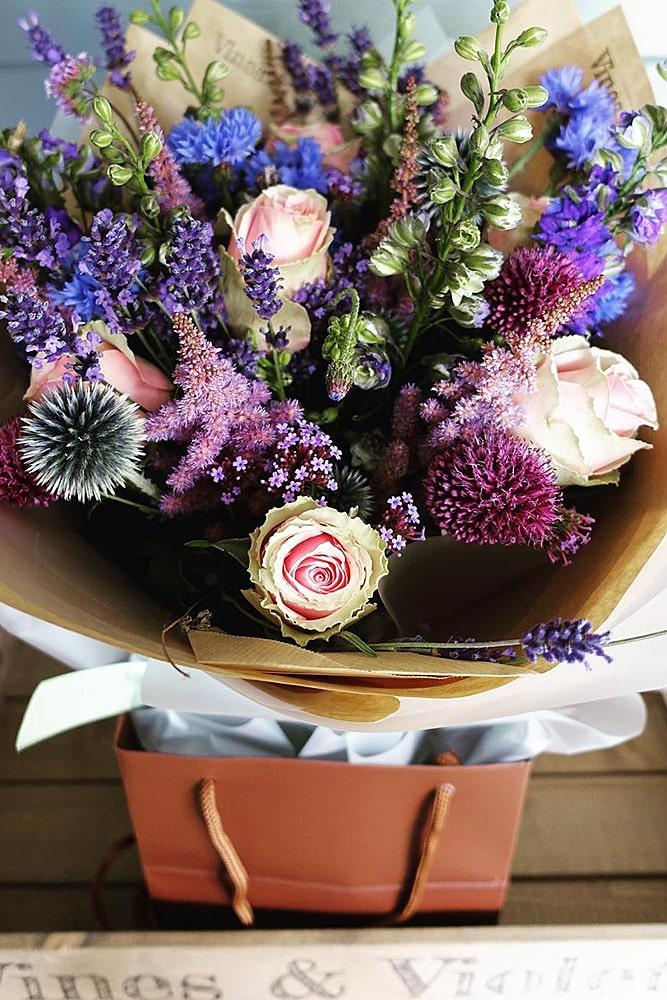 Life is face paced enough, and planning a wedding – like putting your engagement party ideas together – can seem like a year-long whirlwind. Plants and flowers are the wedding gifts that have the power to slow us down and appreciate the simpler things in life.
Engagement Gifts For Groom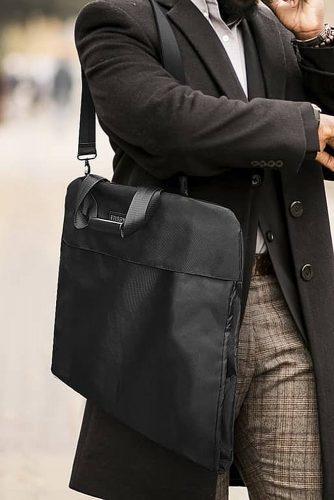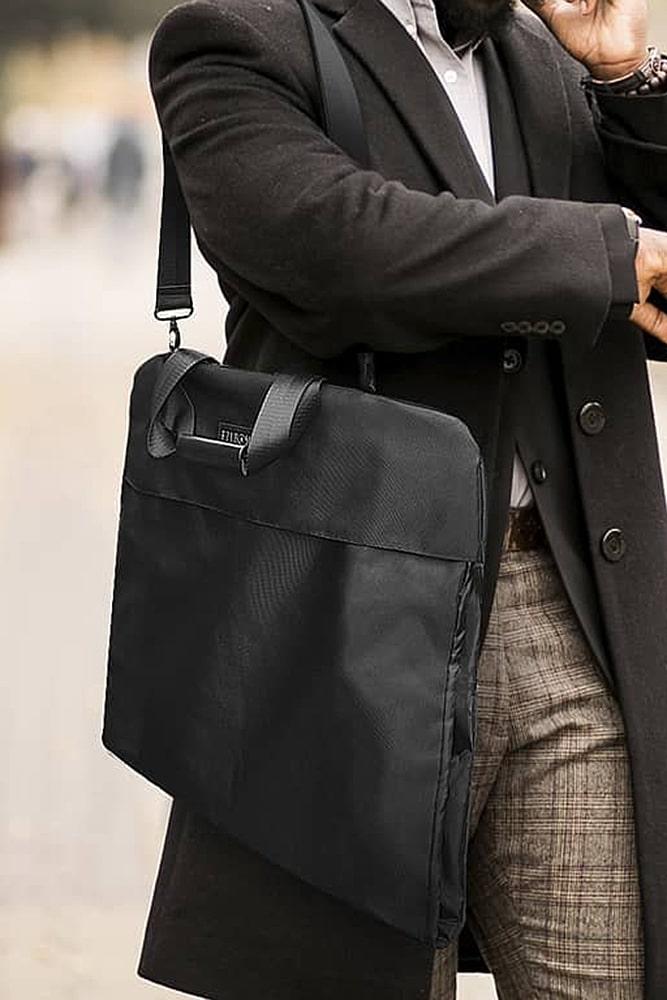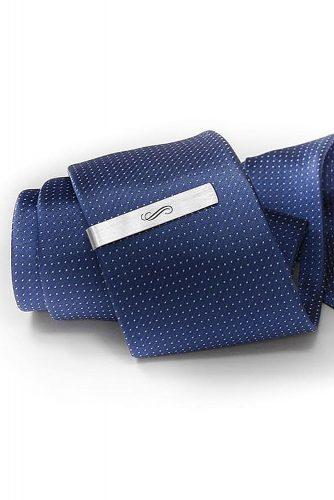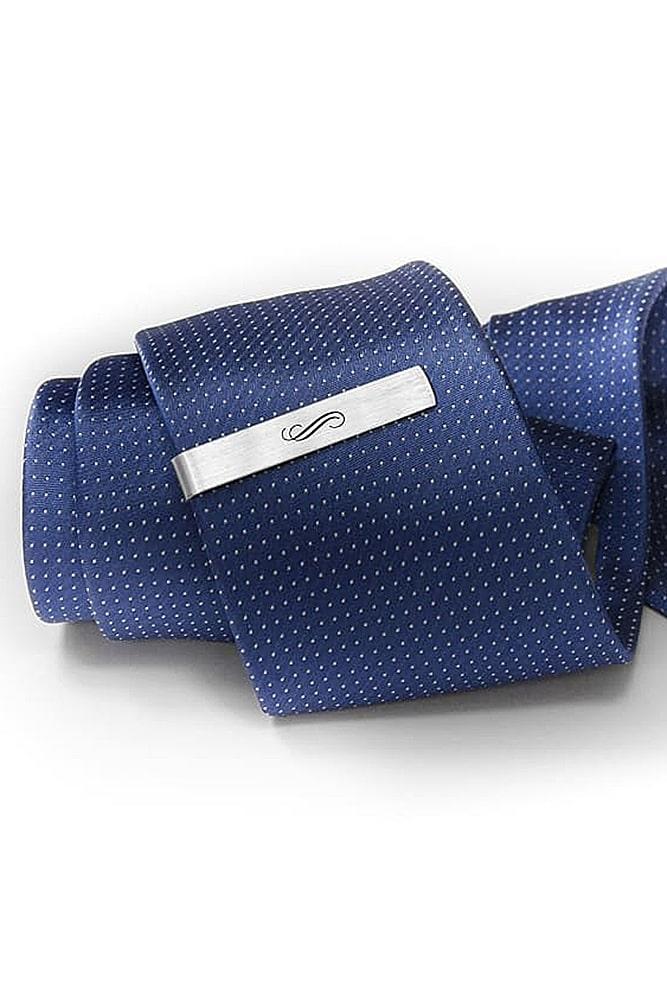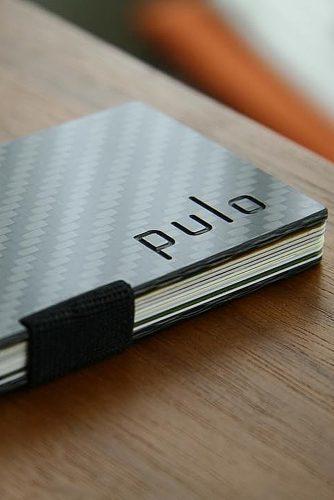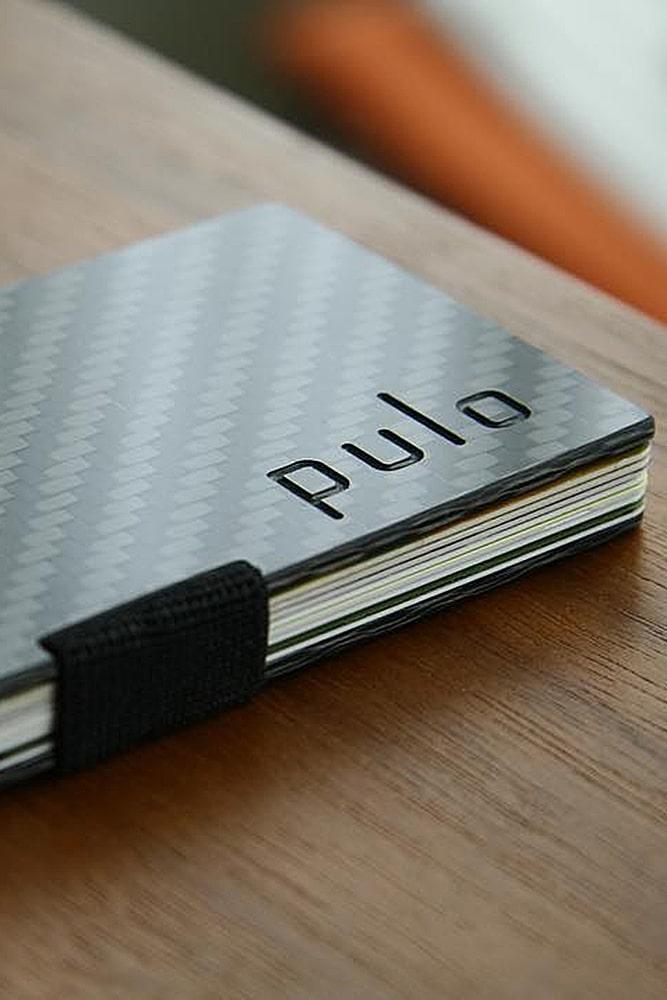 Sentimental engagement gifts for her are great – which is why we have so many fantastic suggestions for you – but sometimes we forget to be practical or specific engagement gifts for the groom. Give the gift of function with a sweet garment bag or super-handy RFID wallet.
Funny Engagement Gifts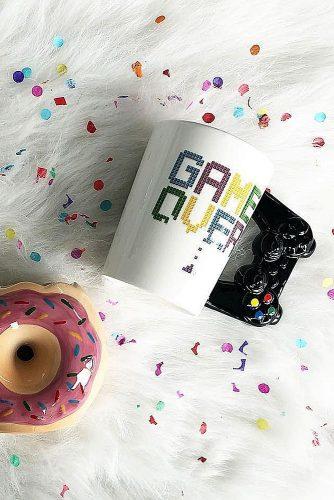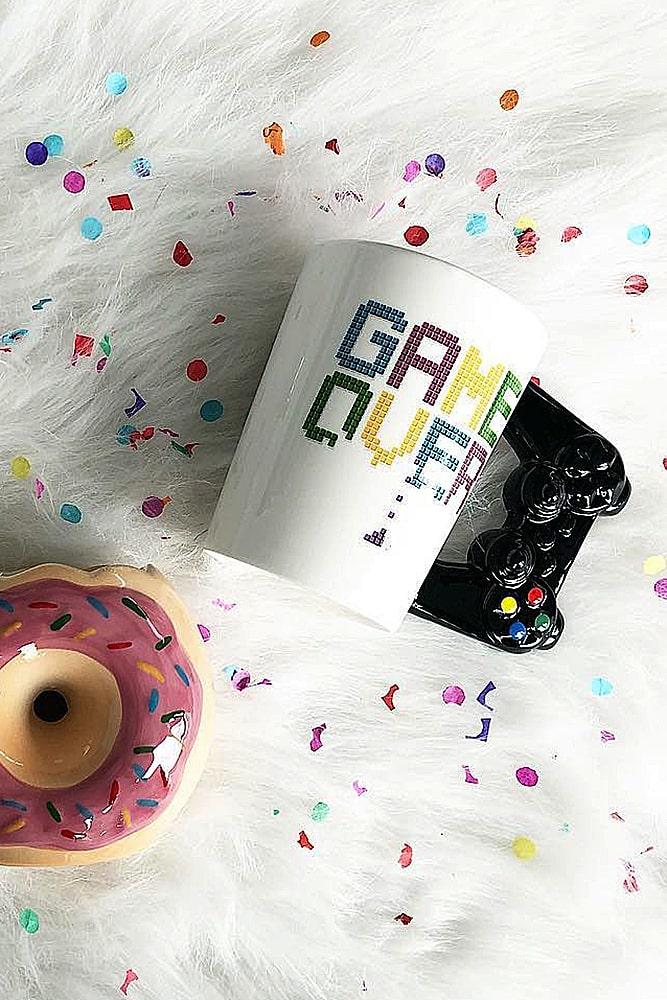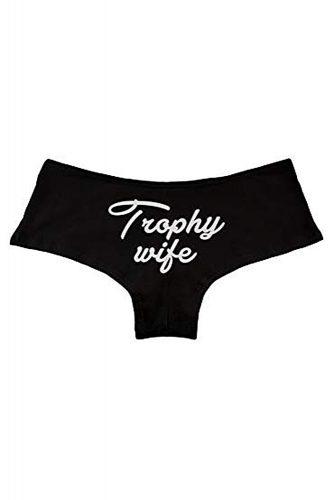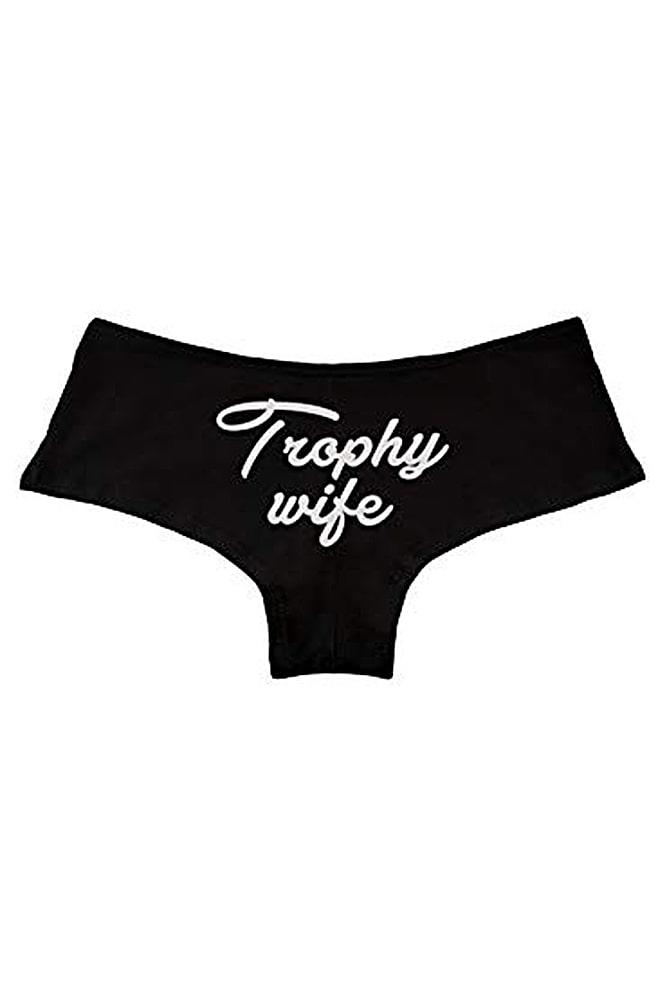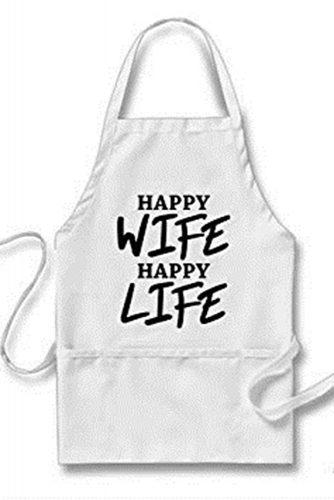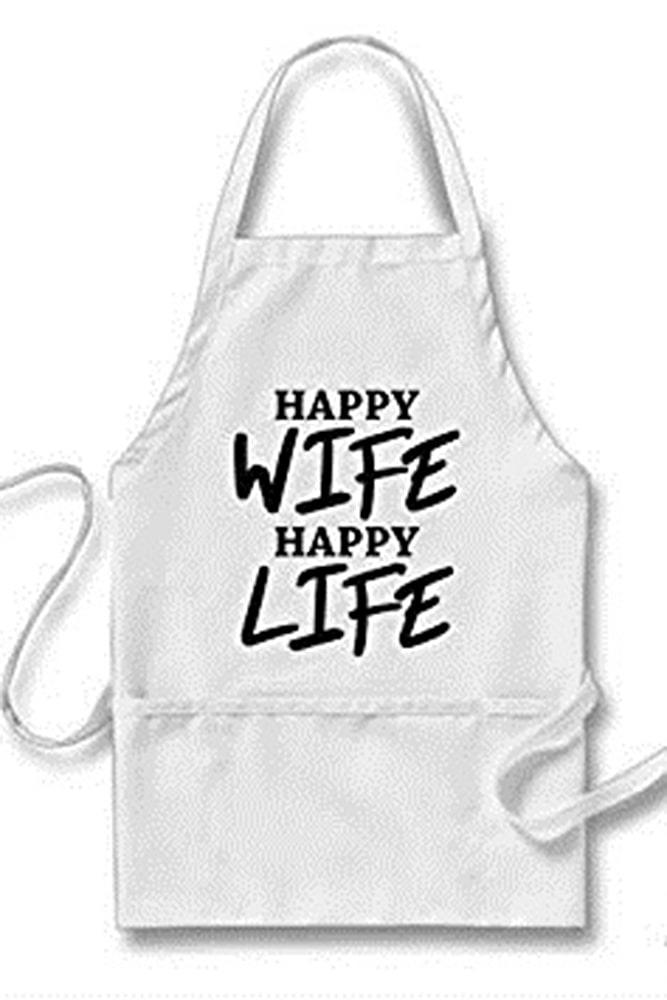 Laughter is the best medicine. Leave the newlyweds feeling healthy with funny engagement gifts like this "Trophy Wife" thong or "Game Over" coffee mug.
Pro Tip:
These ideas are also perfect for Bachelorette party gifts
Christmas Gifts For Couples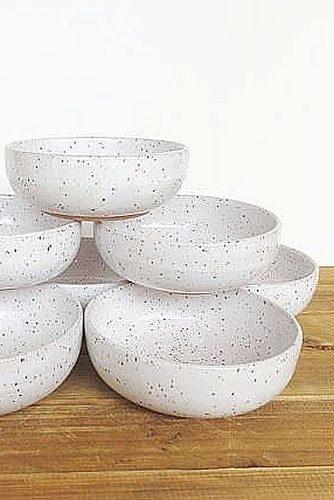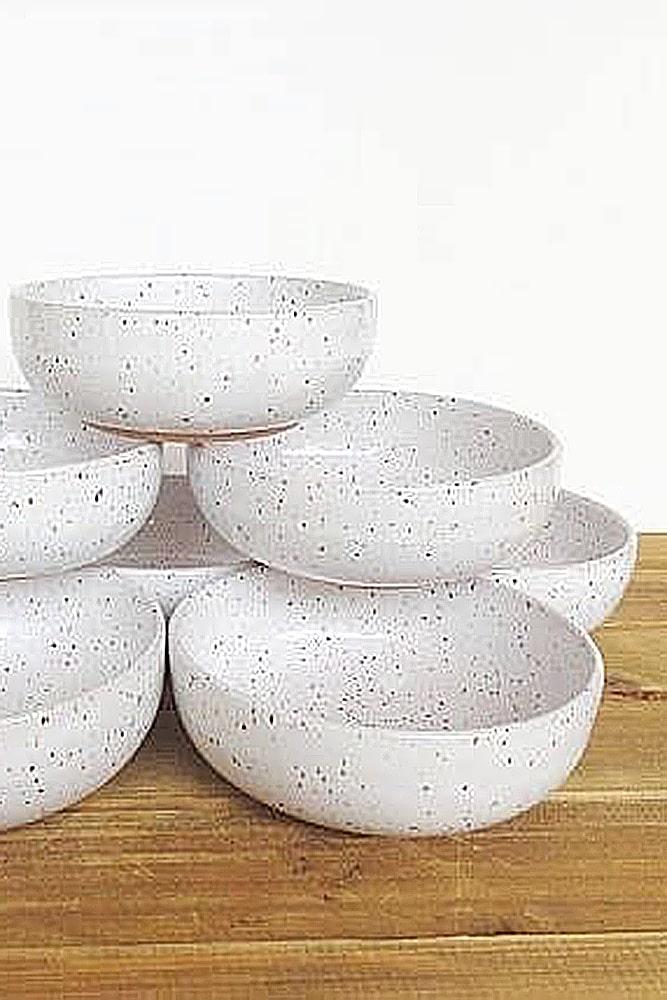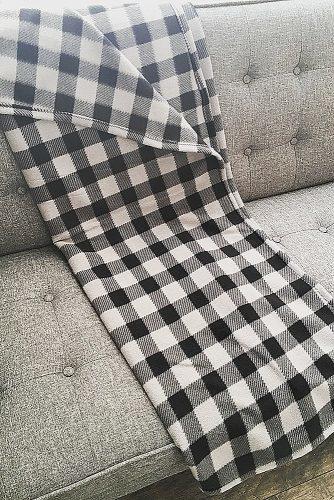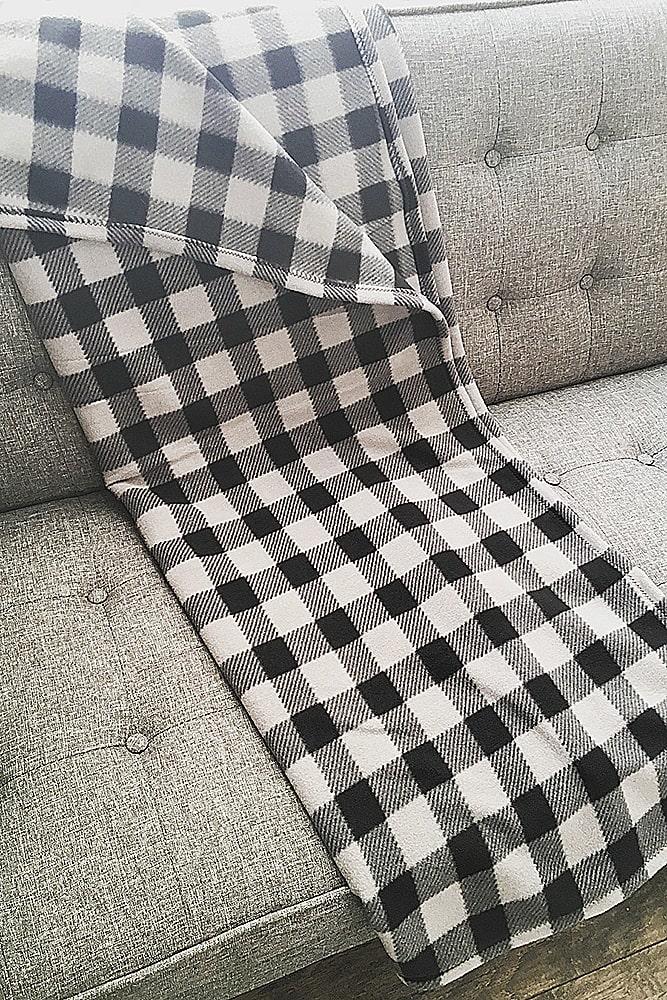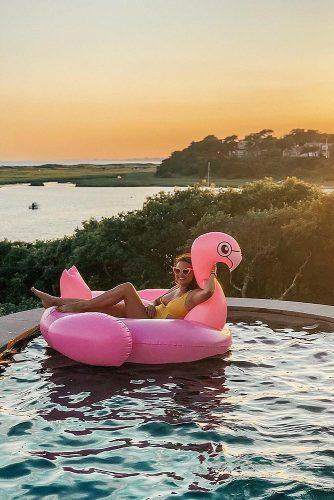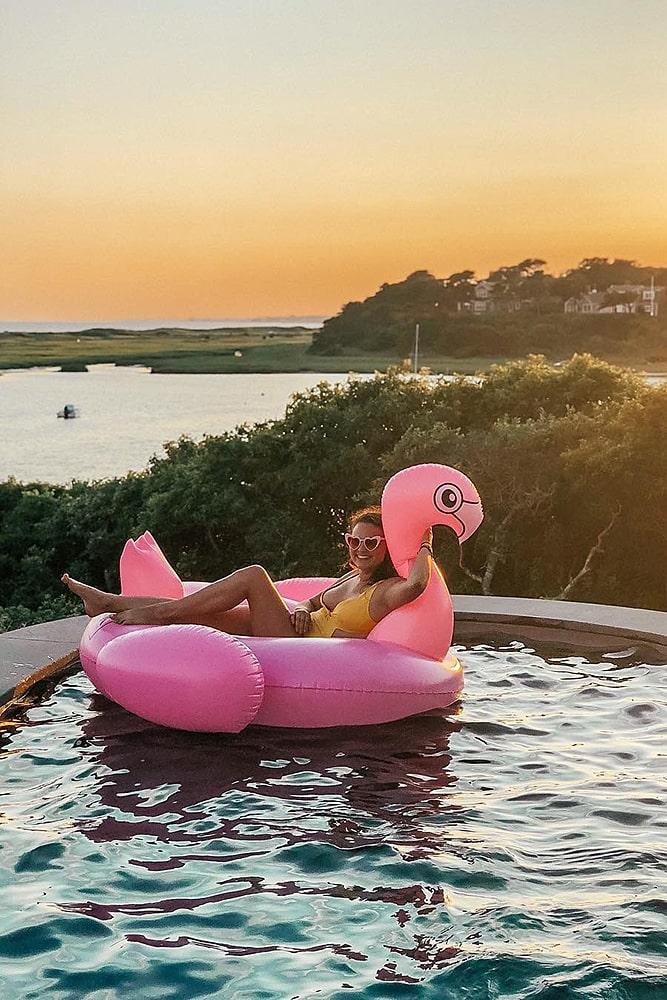 Some couples get married close to Christmas or even have a Christmas wedding theme. Follow suit with Christmass gifts for couples like a sweet seasonal snack bowl or keep-me-warm fleece throw blanket. Or make an unexpected present – pool float! It will be funny. If Christmas is the theme, be prepared for some amazing engagement party games!
In Conclusion:
The first rule to follow when picking out engagement gifts is not to overdo it. You wouldn't want to throw a shadow over your wedding gift. It should be sweet, small, and thoughtful. Follow our inspiration and guidelines and you're sure to pick a winner.
Do you give money for an engagement party?
Never be shy about giving money as a wedding gift. Throwing a wedding is very expensive as is the honeymoon, buying a new home, upgrading the car to accommodate a growing family, and saving for children's education. Contributing to the couples future stability is really a much more personal gift than you may realize.
That being said, the engagement party is not the appropriate place or time. In fact, gifts aren't even exclusively necessary. When they are, small gifts like we mentioned above are more than appropriate.