Many brides dream of a humongous wedding, celebrating their love with all of their friends and family. But, an intimate wedding attended by only your nearest and dearest can be a lot more rewarding.
Narrowing your guest list down to 10 or 20 people lets you spend more on each guest meaning you'll get to be a lot more selective with each and every item that goes into your wedding, and you won't end the even feeling like you've thrown money out the window.
Above and beyond the cash savings, a small wedding opens the doors to more possibilities that you may not have even considered. Follow this post and we'll show you how to organize small wedding parties and a few simple wedding ideas to help inspire you.
Ideas on How To Plan a Small Wedding
There are a few categories to your wedding where an intimate wedding can simultaneously save you some money and bring you some unexpected benefits as well.
Small Guest List
Source: chardphoto via Instagram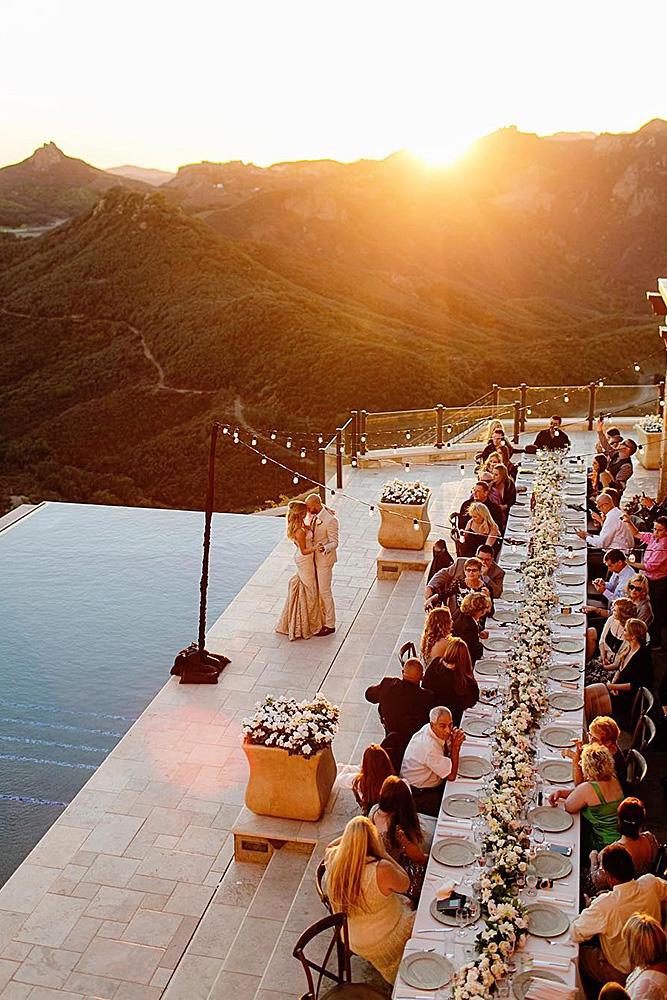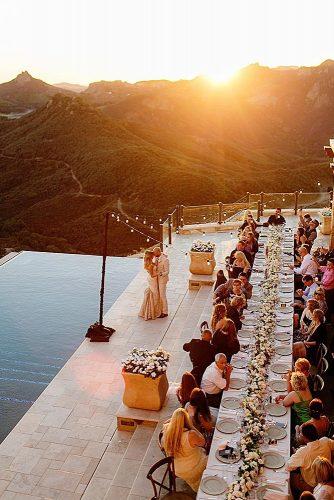 The first step in how to plan a small wedding – obviously – is to trim your guest list down to your most intimate friends and family. The tangible benefit is minimizing your budget. Your venue can be smaller which means your decor expenses are lessened, and you'll spend less on catering and other expenses.
The unexpected bonus is that you can get your guests involved in unexpected ways. Perhaps they can all prepare a speech instead of the standard wedding party, or perhaps they can all bring a dish to contribute to a potluck meal.

More Personalized Menu
Source: rachelhavel via Instagram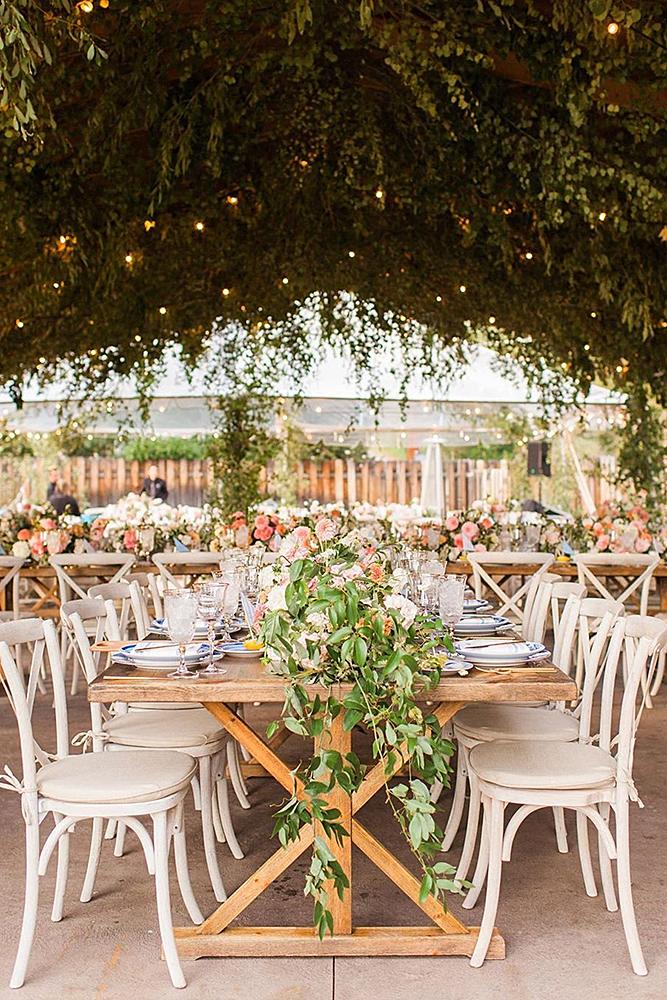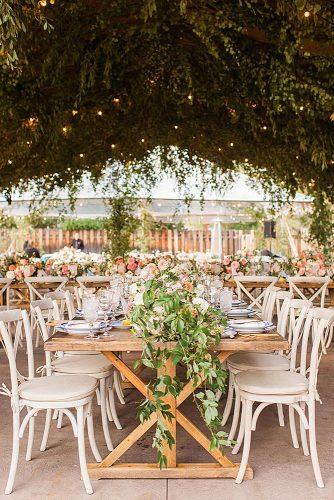 As mentioned above, a potluck dinner is most definitely a valid small wedding reception ideas. But, since there are only 20 guests or less, you can completely customize what you serve. You can splurge and get a premium caterer. Also, you can hire a food truck. You can hire an on-site chef. And you can even take a survey of the guest list to see what their favorite dishes are and make sure that everyone is ecstatic with your decision.
Alternatively, if savings is at the top of your list of priorities, you can serve standard menu items or choose a brunch destination for your reception.

More Venue Options
Source: loveandyoustudios via Instagram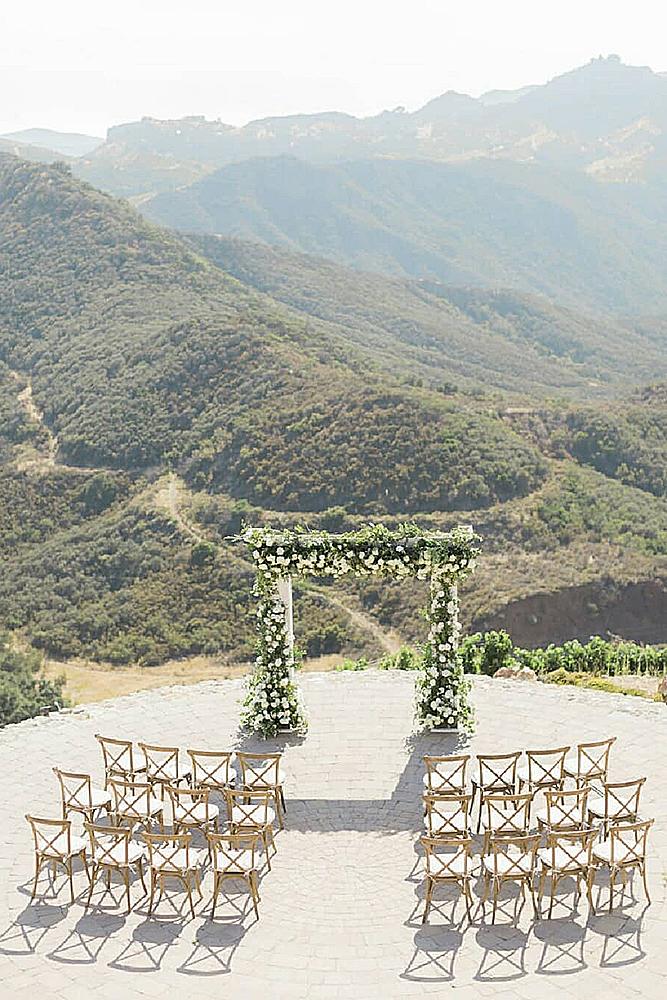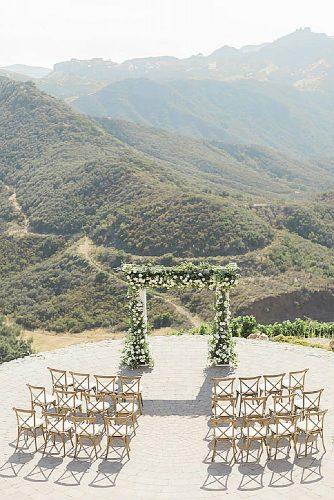 A smaller party opens up tons of possibilities when it comes to the location of your reception. Compared to renting a banquet hall, you'll save tons of money and still get to choose a glamorous destination with small wedding ceremonies ideas.
Intimate restaurants top the list small unique wedding ideas, but you can also choose something unique like private homes, a coffee shop (maybe that's where you first met?), a spa, or the social area of your condo. A small guest list is also great for outdoor wedding ideas on a budget. Move the party to the back yard, or even into the trees for a meaningful camping event.

Higher Quality Decor
Source: rachelhavel via Instagram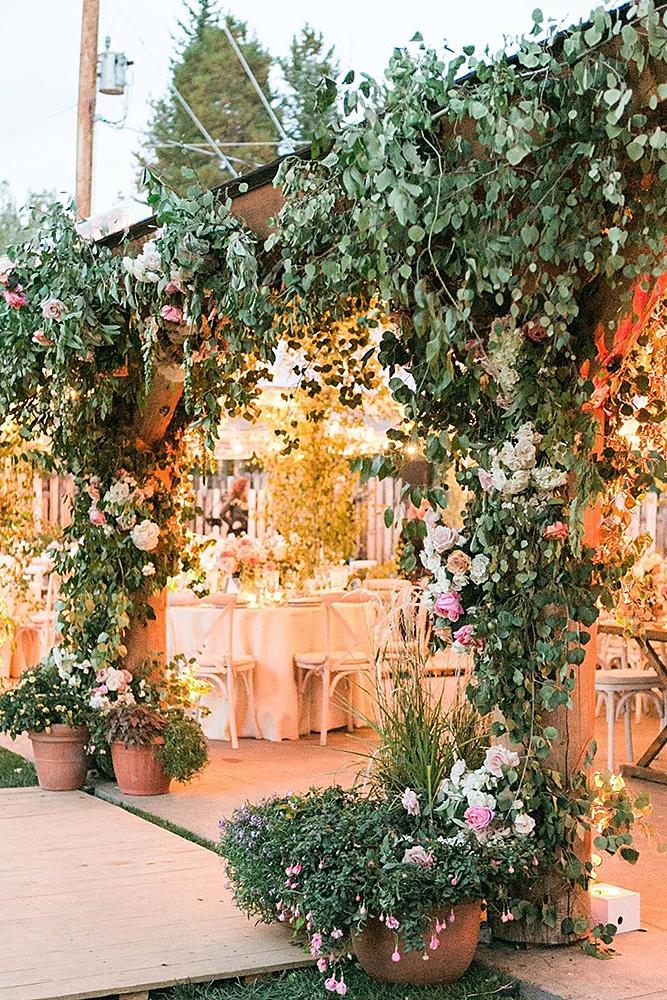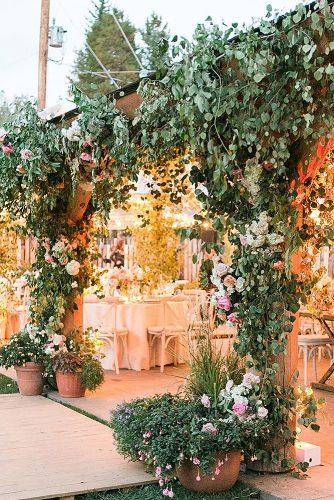 Decorating a space that fits 200+ is far more expensive than it is for 20. What's worse is that the majority of this hard work goes to waste after the event. Trim your budget while opting for higher quality items that can be reused after the party's over, or even used as wedding favors for your guests to take home.
Rid yourself of items that no longer apply – like a seating chart or photo booth for example – so that you can laser focus on table pieces, flowers, lighting, and all the things that you genuinely care about.

Easier Destinations
Source: wedding_lesya via Instagram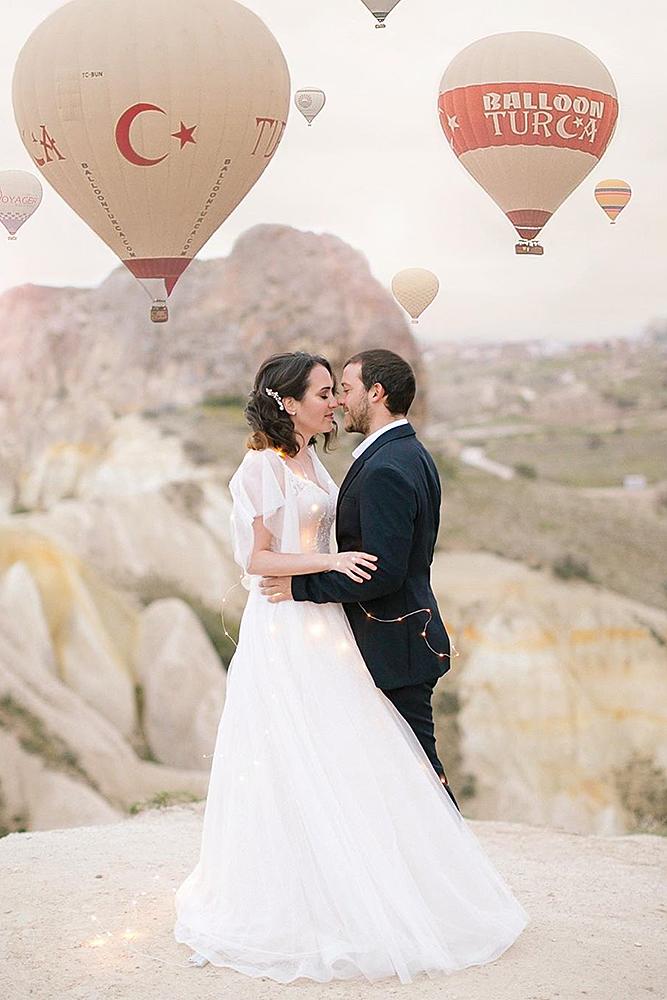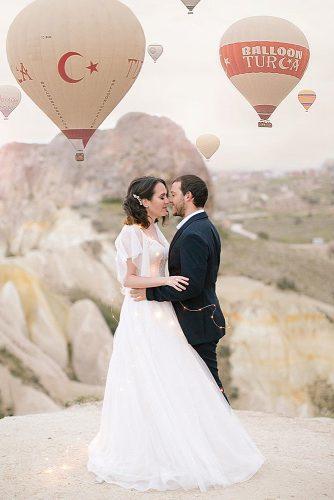 Many couples would love to plan a destination wedding but find the thought of logistics for flights, lodging, transport, etc…. overwhelming. With a small guest list, you can make destination intimate wedding venues happen with no lost sleep.
Choose places to have a small wedding abroad and use the money you would have spent on a large venue to offset the costs for your guests.
Alternatively, you can advise your guests that their presence is your present. Have them pay their own way – after negotiating group rates with hotels and flights of course – and forego the gifts.

Intimate Seating
Source: loveandyoustudios via Instagram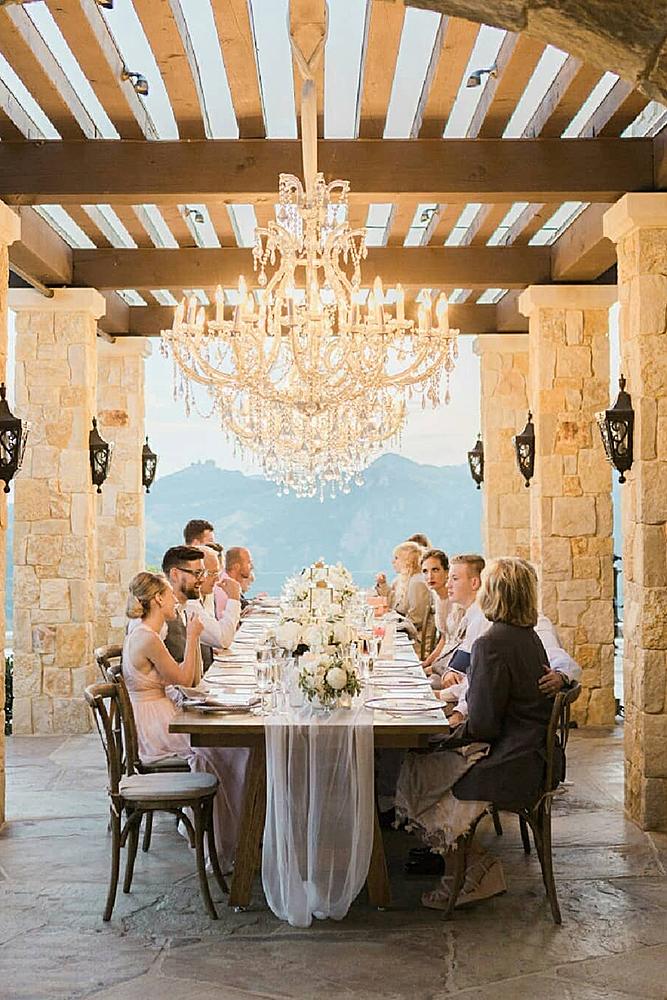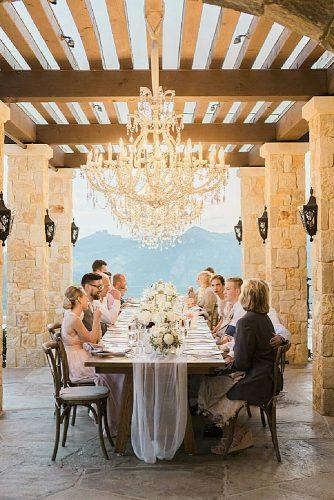 For a guest list of this size, you can have everyone nestled into one or two long tables for indoor events. Things get a little more interesting as you move out of doors. One of the more magical small home weddings ideas is moving living room furniture outside. Imagine the atmosphere of a fire pit, lanterns, delicious food, meaningful conversation, and everyone lounging on couches and loveseats.
Better Entertainment
Source: chrisandruth via Instagram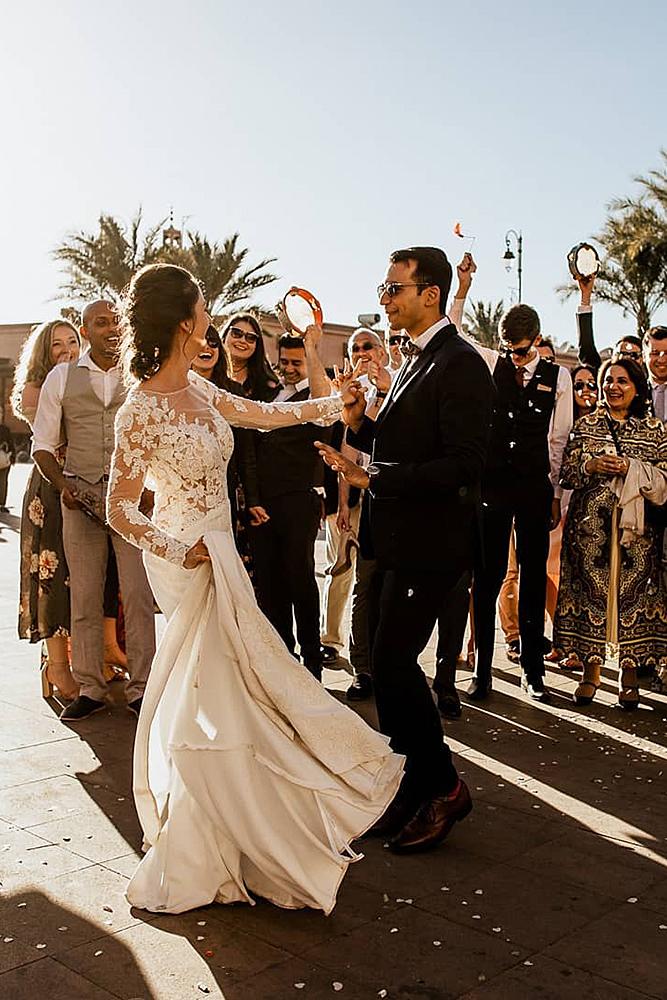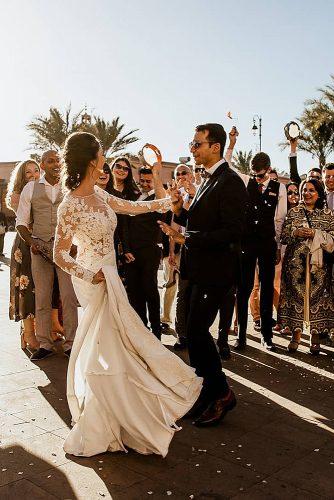 Entertaining a large guest list requires music, dancing, photo booths, games, and sometimes more. Condense this all into a string quartet, pianist, or even another form of hired entertainment like a magician.
If you're opting for a playlist, you can get a lot more specific with what everyone likes. Catering to a large group usually results in a generic list of songs that everyone can dance to. With a small group, you can get a little more niche with your musical decisions.
Advantages of Having an Intimate Wedding
Source: janasnuderl via Instagram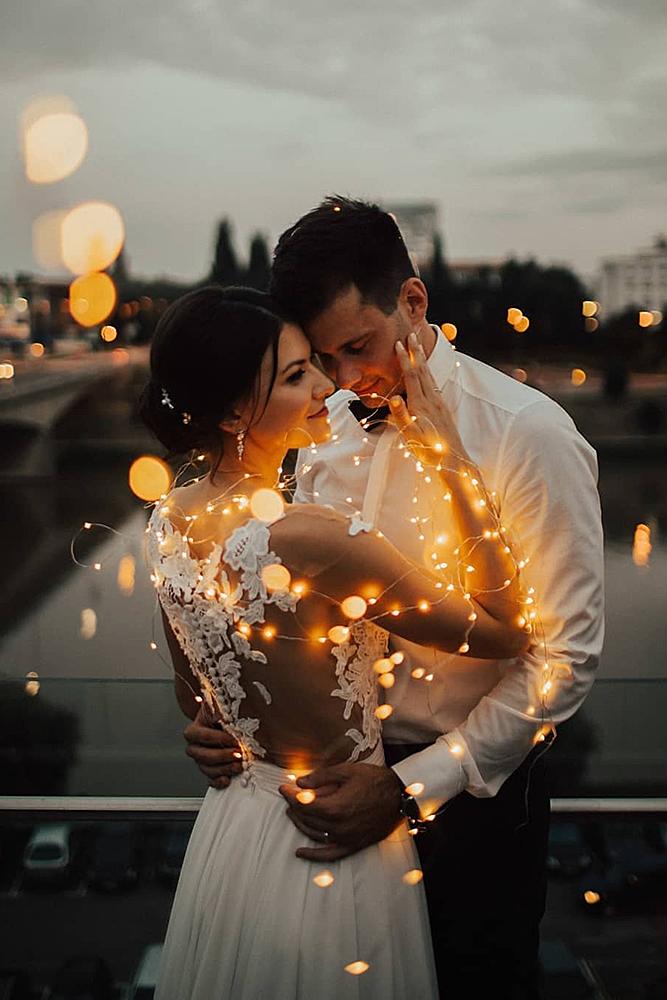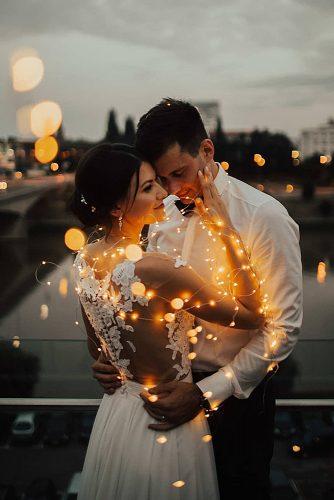 Follow the advice of the private wedding above and you'll find yourself enjoying your wedding at an unexpected level. If you're still considering whether this is right for you, keep in mind:
You can do this at a fraction of the budget
Your choice of venues opens up to new and exciting options
You can splurge on food, entertainment, and decor
Most importantly, you can have quality time with each and every one of your guests
Covid-19 Wedding Planning
With the advent of COVID-19, nothing is the same in 2021. And so, we can safely assume that any wedding you attend during this period will be a covid-19 wedding. If you find yourself planning a wedding at such a time as this, it's a great idea to get a handle on all the rules and tips that will make your event as health-conscious as possible.
Below are a few tips and some advice on how to have your big day, while minimizing and preventing the spread of the coronavirus. Have fun and properly socially distanced covid-19 wedding.
1. The shorter the better
For a covid-19 wedding, shorter is always better. To contribute to reducing the spread of the virus, it is advisable to spend as little time in groups as possible. So, a one-hour to two-hour wedding celebration would be ideal.
2. Keep things small
Most jurisdictions now have rules on the number of people allowed in a single gathering. No matter the rules, however, if you could have even fewer people at your ceremony, it would be much better.
3. Outdoor is better
For better ventilation and less crowding, an outdoor venue is a better choice during a pandemic.
4. Plan the physical distancing
Don't just assume that your guests will social distancing, plan the distancing into your seating arrangements to ensure that it is followed and everything goes as planned.
5. No buffet
A buffet is a no-no for a period where we are trying to limit contact. It is also important that there is no sharing of utensils. If possible, any food served at the wedding should be served covered. Also, drink glasses should be tagged, so that guests do not risk sharing glasses.
6. Provide hand sanitizer
Hand sanitizers should be made available at every table, entry or exit, in the toilets, everywhere possible for guests to use freely.
With a small intimate wedding, you don't have to compromise. Choose exactly who you want to attend without feeling pressured to invite people just because you're supposed to, and make every single aspect of your wedding exactly the way you want to without having to worry about satisfying others.