It was very clear who pays for the wedding a few decades ago, but with today's gender-fluid society, modern family structure, and advances inequality the lines have begun to blur, leaving a lot of question marks for brides and grooms across the country. Where here to clear things up a little.
Wedding ceremonies and receptions are still fairly ingrained in tradition, so we can't promise things won't evolve, but you will have a fairly good idea of who pays for the wedding in America these days.
Follow our checklist and we'll help you break your expenses into bite-sized pieces and create guidelines for how to settle disputes.
Who Pays For A Wedding These Days?
Source: Instagram@sylviegil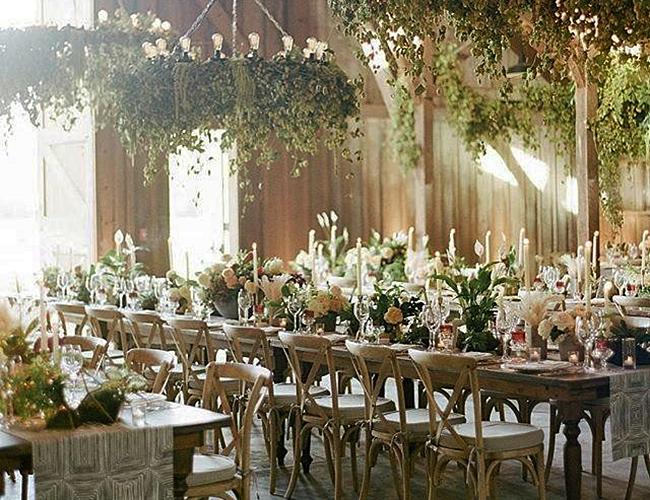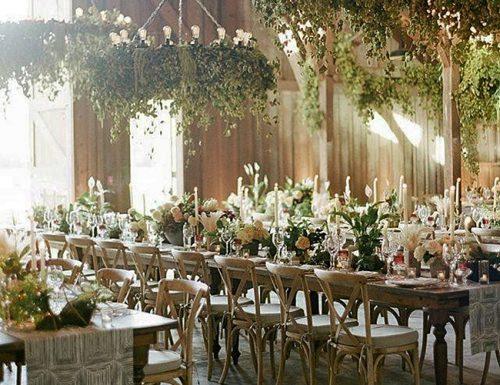 Today's dynamics are a far cry from the working man and owned bride of those relic ages. There are same-sex couples, second weddings, women working while men stay at home all manner of modern families.
Clearly traditional rules are out the window.
Your best bet to manage modern marriage costs is to divide things as comfortably as possible between both sets of parents and the couple. A third each is a natural place to start, but sometimes one side is more financially able than others in which case it's perfectly fine to shift things around a little.
Rather than talk about it in dollar amounts, do your budget early. Have one party cover the reception, another cover attire and flower, and other food and transportation. That's just one example, break it down however you like.
Buying and furnishing a home is becoming more and more rare for newlyweds. So, the traditional registry is changing as well. If you're already set with your living conditions, a great way to offset costs is by requesting guests to contribute to the reception, ceremony, or honeymoon. This is still a little bit of a touchy subject to some but there are a lot of online services that make it a lot easier.

What Does The Bride's Parents Pay For?
Source: Instagram@pixrayphotography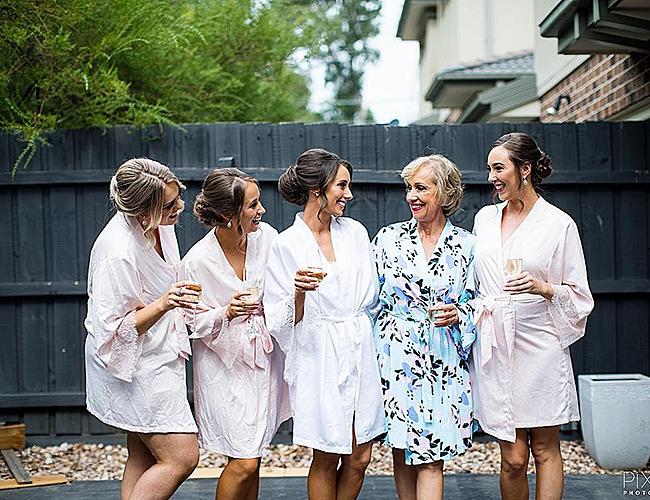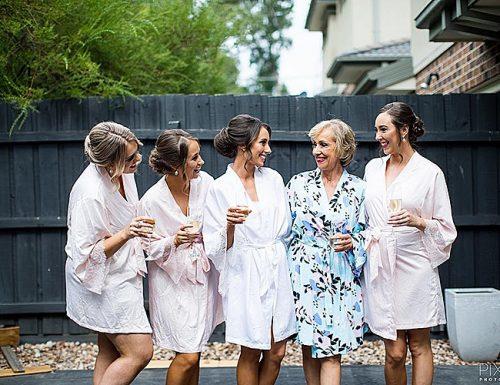 Traditionally, the husband was expected to buy a house and provide the monthly income needed to provide for the family throughout their entire lives.
To help get them off to a strong start, the bride's parents were expected to cover the cost of the entire wedding – all of it.
This includes:
The engagement party
The rehearsal dinner
The ceremony
The reception
Flowers
Food
Officiant fees and accommodations
Transportation
Photography
If you go back far enough, the bride's parents were even expected to provide a dowry. This was a gift of land or riches for the same reason – to help get the couple off to a strong start. Of course, this practice had its roots in politics and was more a way to consolidate land and power than it was a romantic gift.

What Does The Groom's Parents Pay For?
Source: Ross Anderson photography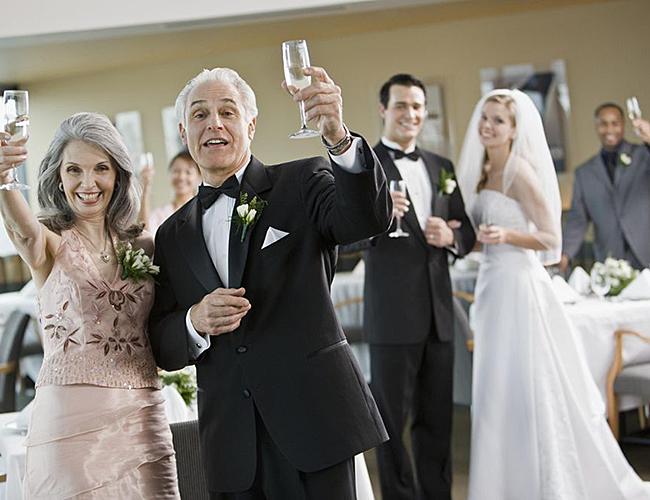 As time progressed and practices changed, the groom's parents began to take on more wedding financial responsibility.
The groom or groom's parents were expected to pay for the bride's gown and the honeymoon. Things began to even out as the rehearsal dinner and transportation were added. In some cases – like with destination weddings – the groom's family wound up paying more than the bride's parents.
Other wedding costs that the groom's parents often cover include officiant fees, tuxedo rentals, and wedding favors.
Marriage was originally a contract of ownership. Its purpose expands land ownership, bolster bloodlines, and fortify riches. As the role of women changed and rights were given/taken, marriage become what it is today – based on love and Happily Ever After.
As a result, the groom's parents began to take on more and more financial contribution to the celebration.

What Does The Bride And Groom Pay For?
Source: Instagram@tatyanacvetkova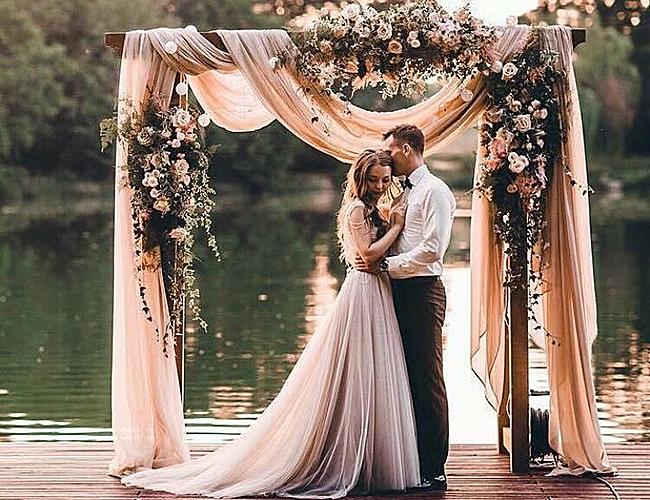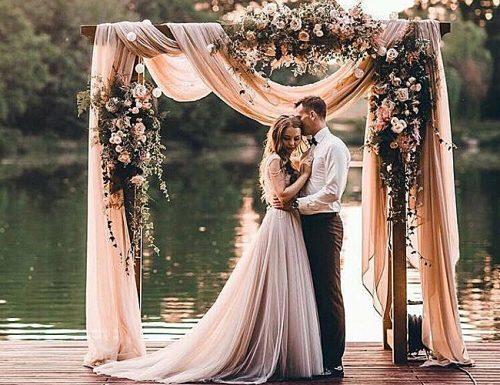 Although the parents are footing the vast majority of the bill for everything associated with a wedding, the bride and groom are still expected to chip in.
The bride should cover the bridal costs of stationery (invitations, table cards, save the dates) as well as favors, travel, and accommodations for her bridal party.
The groom is responsible for paying for the engagement ring and wedding bands, groomsmen attire, and tuxedo costs.

Bonus: Who Pays For The Royal Wedding?
To understand where we are today we should first take a look at where we came from. Some of the traditions we practice come from elsewhere but the framework of the modern wedding has its roots in British Royal weddings.
Who pays for the royal wedding is broken down into 3 categories:
Taxpayers cover the cost of security.
The bride is expected to cover the cost of her wedding gown
The rest is covered by the Royal Family.
It may seem unfair the citizens have to cover the cost of security, but considering Prince Harry and Meghan Markel's wedding had a total cost of around $43 million we say they got off easy.
Who Pays for the Wedding Traditionally (infographic)


The act of marriage is almost 5000 years old, and modern traditions have been baked in for the majority of that time. Things have changed drastically over the past few decades and will continue to do so as our society rapidly evolves.
It's unlikely that we'll drop tradition entirely – we love a lot of it – but it's always best to ask questions when you're not sure. We all have to teach each other.
Come back often and we'll keep you posted with the latest and greatest of new trends and help guide you through balancing tradition with social updates.